Breathtaking Wedding In The Hills With Timeless Bridal Outfits
BY Aakanksha | 12 Oct, 2021 | 1443 views | 6 min read
Lush green valleys, Himalayas in the background and a bride in a gorgeous pink lehenga - Yashita & Aman's wedding ticked all checkboxes! The couple chose Mussoorie as the venue for their destination wedding and it did not disappoint. Yashita wore a bright yellow lehenga for her mehendi, that went perfectly with the blue kurta that Aman wore! Add to that the classic combination of red and black they wore on cocktail or the pink and beige they opted for on their wedding, the couple set coordination goals for all 2021-2022 couples! 
Meet Yashita & Aman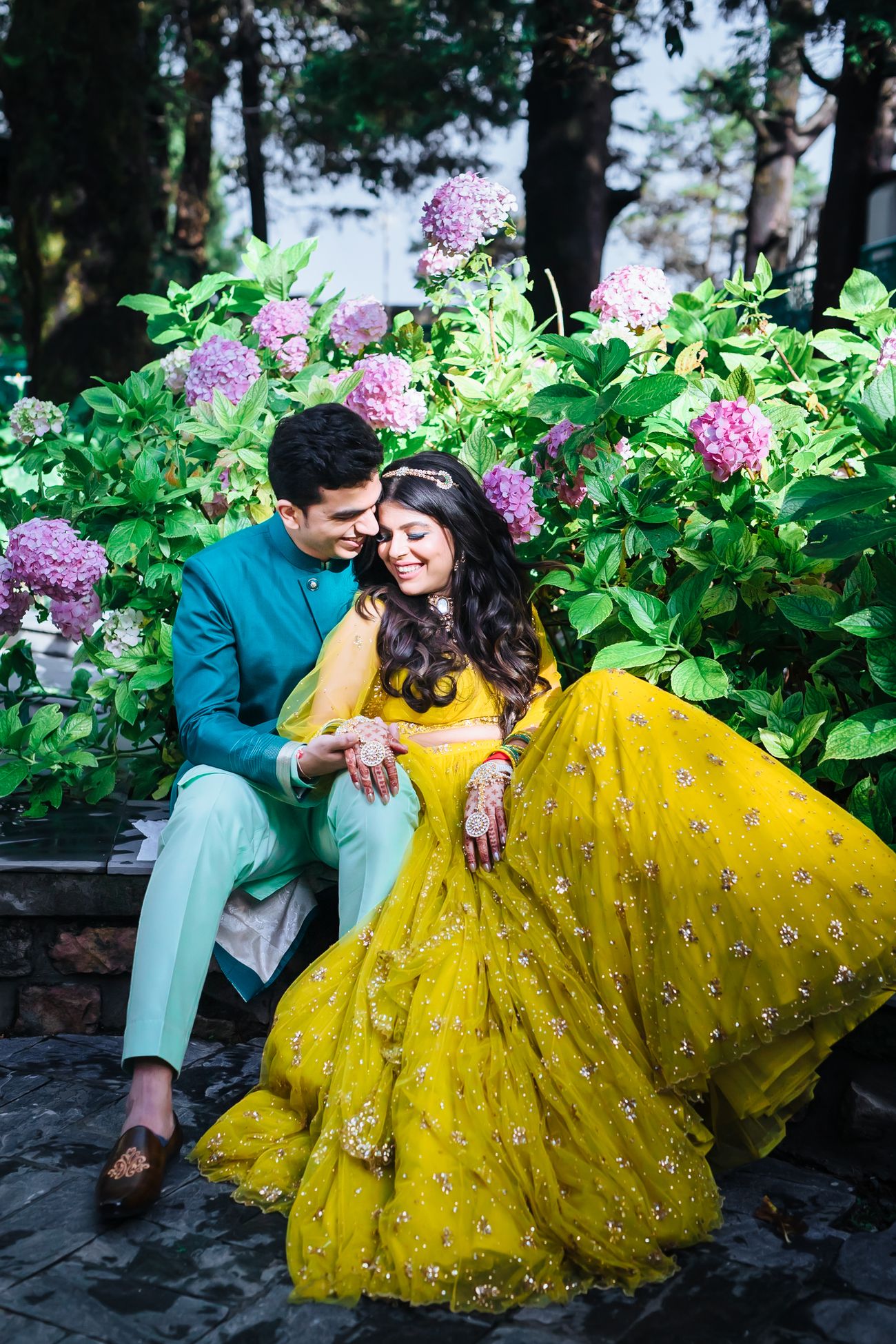 We met at an internship almost 8 years back. Though, we were in different colleges then and spoke mostly to exchange projects :p We started talking regularly only once we graduated and hit it off. We were friends for the longest time and then thanks to my husband's persistence here we are :)
The Mehendi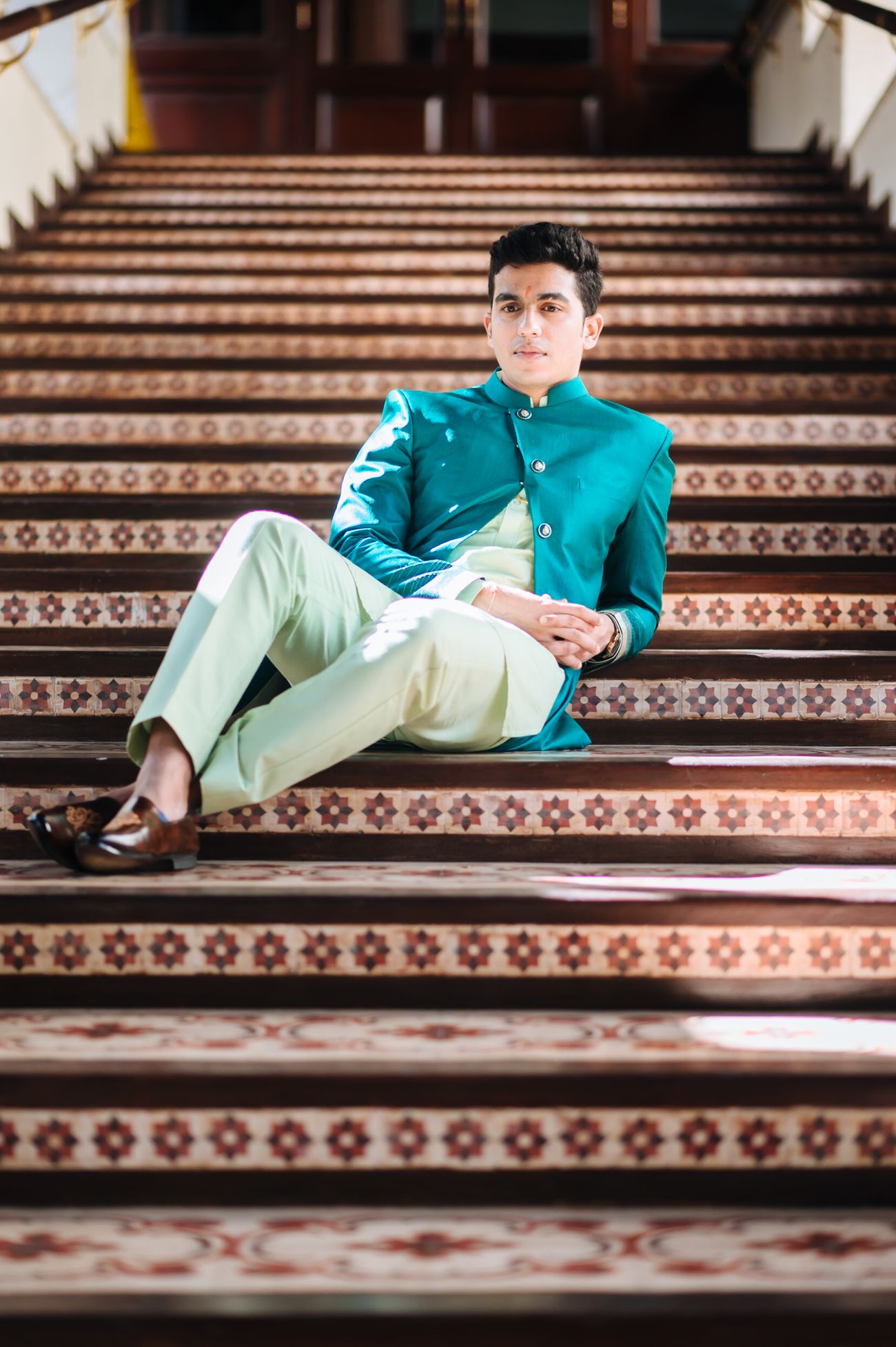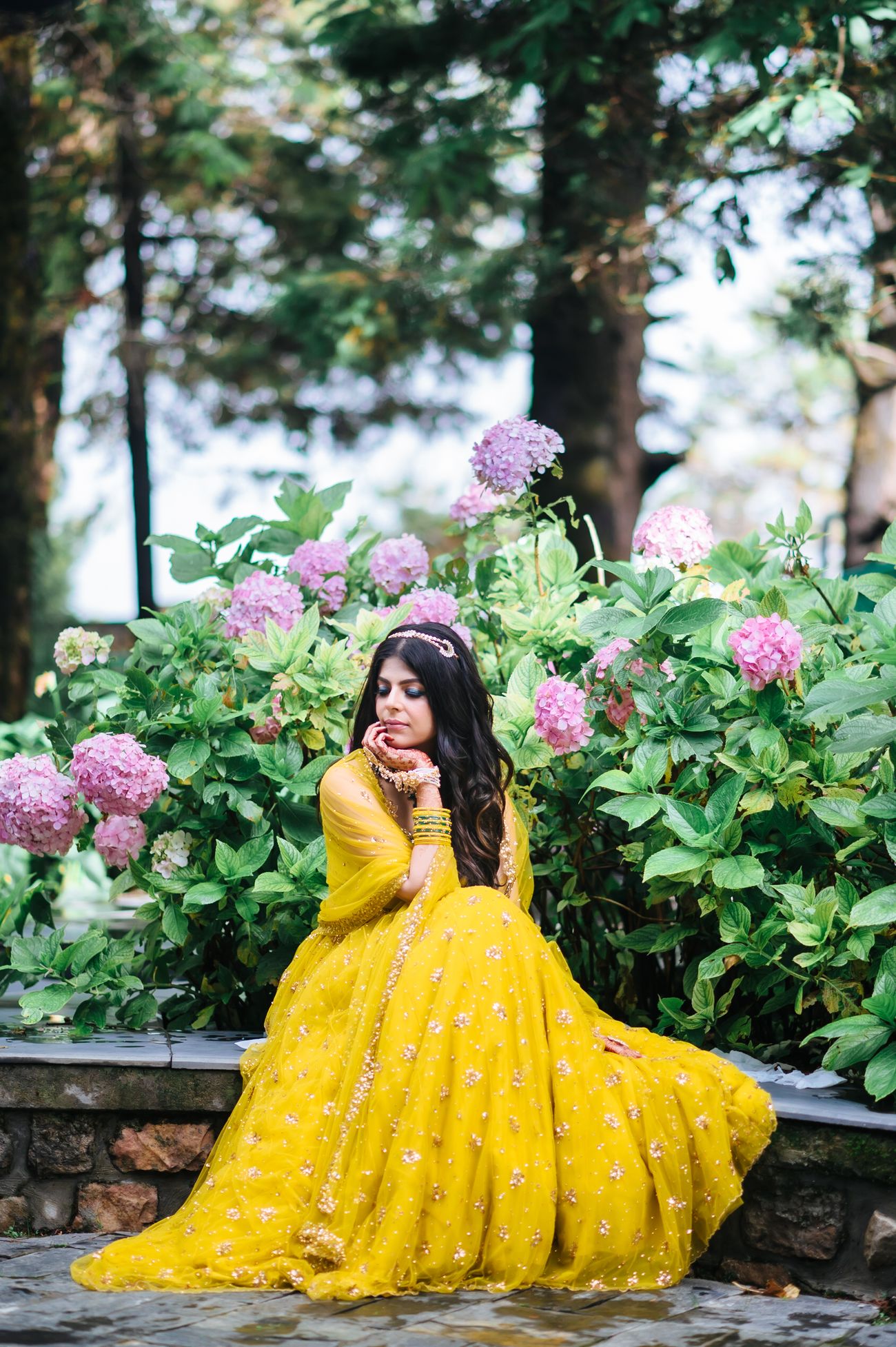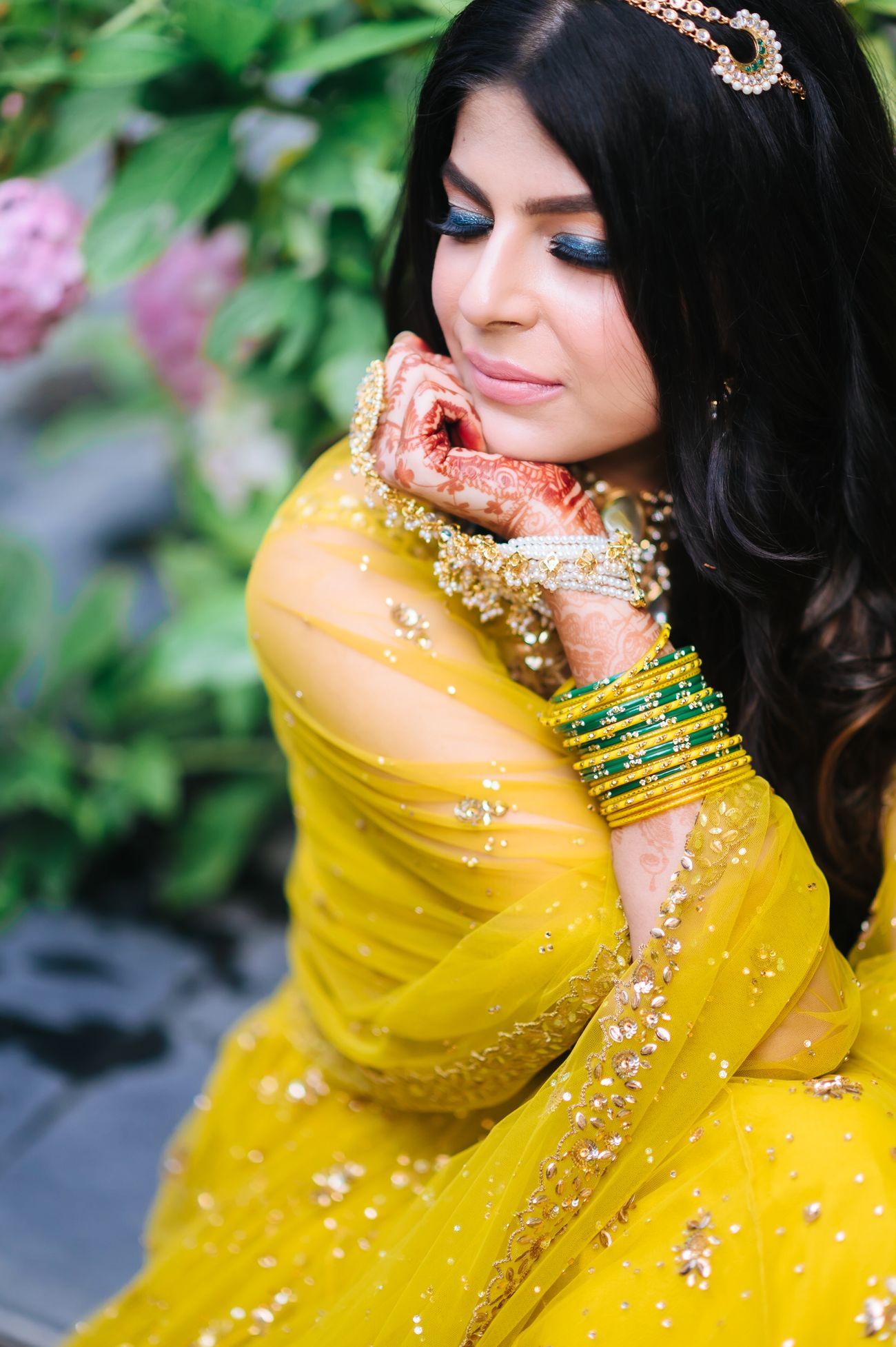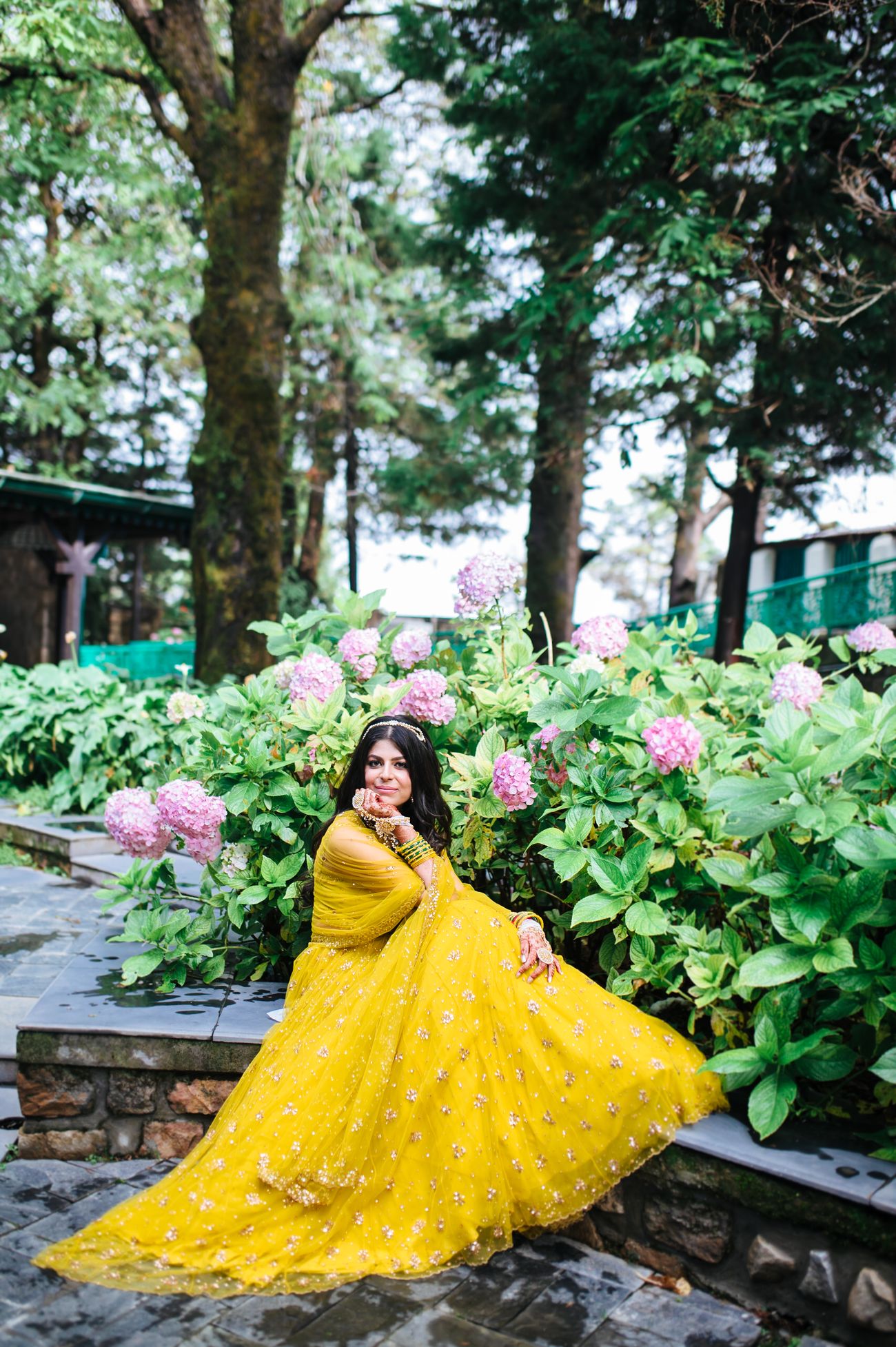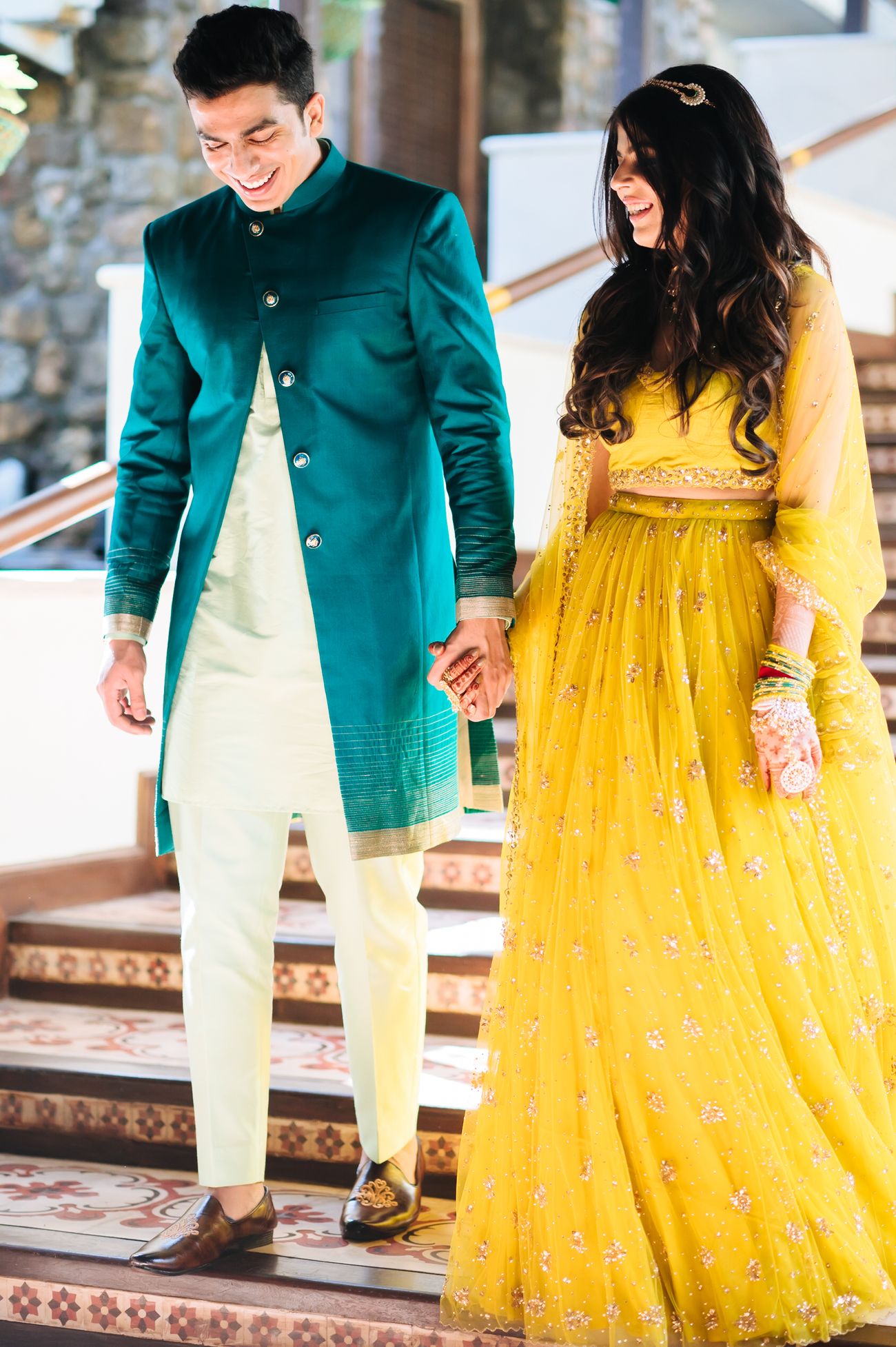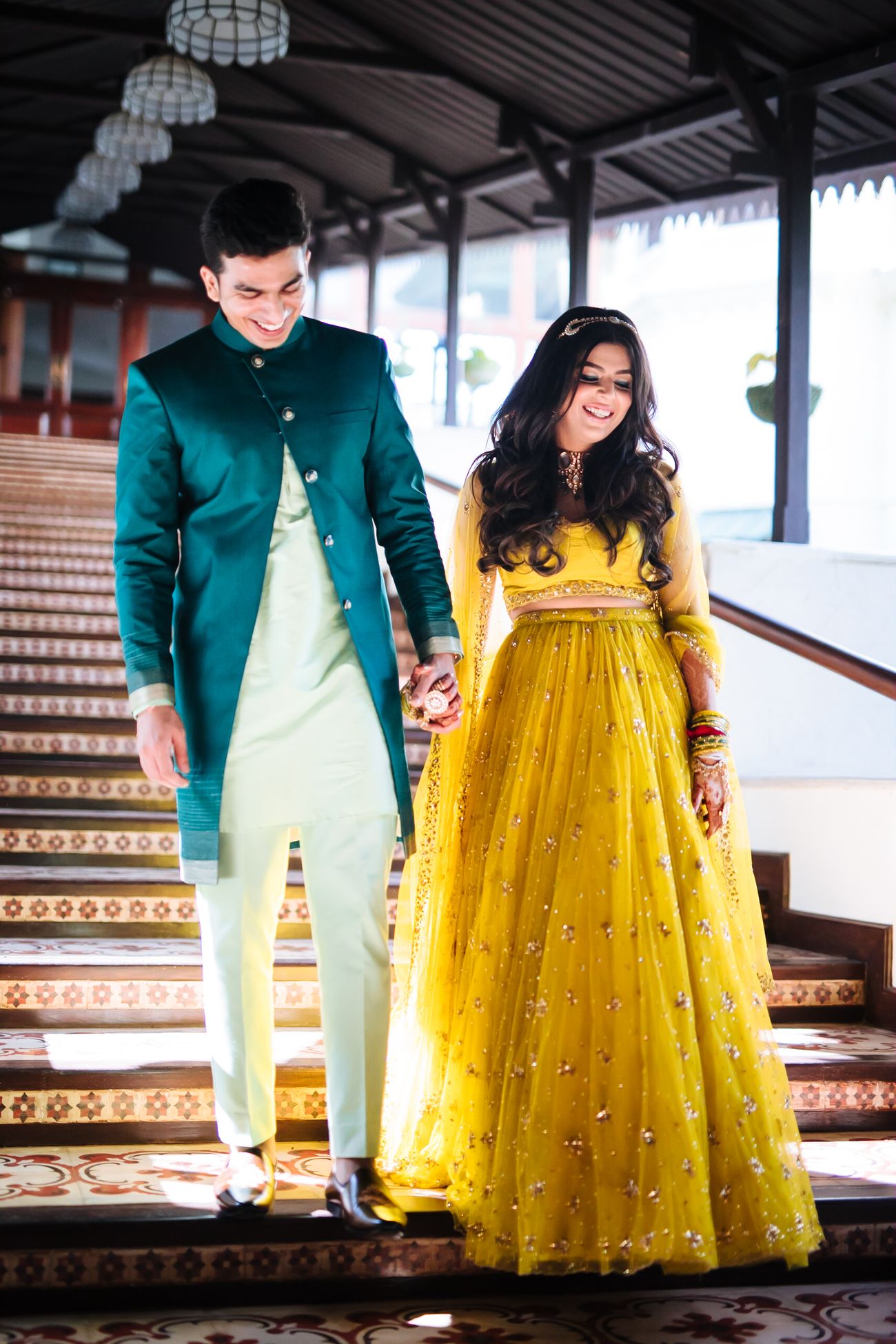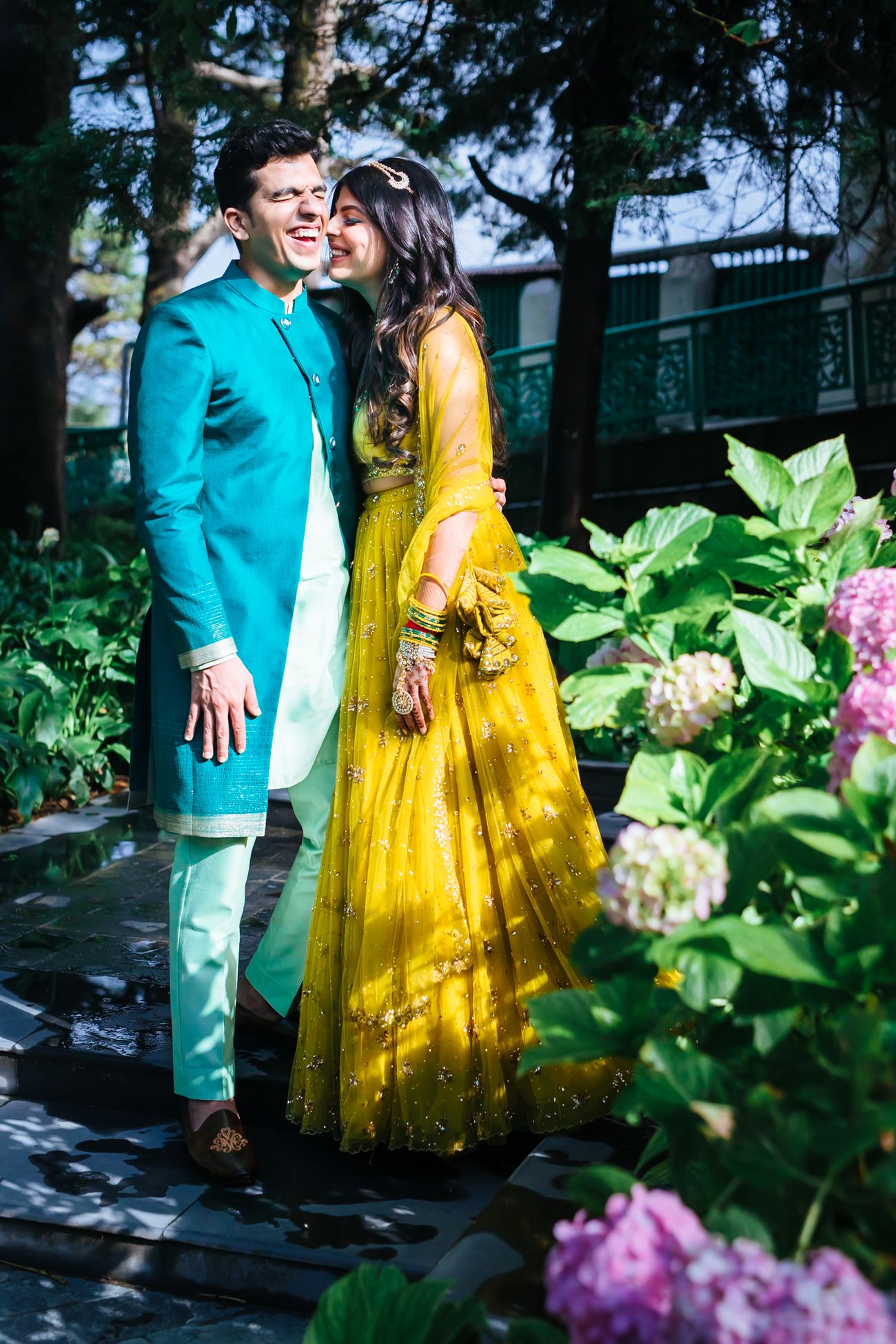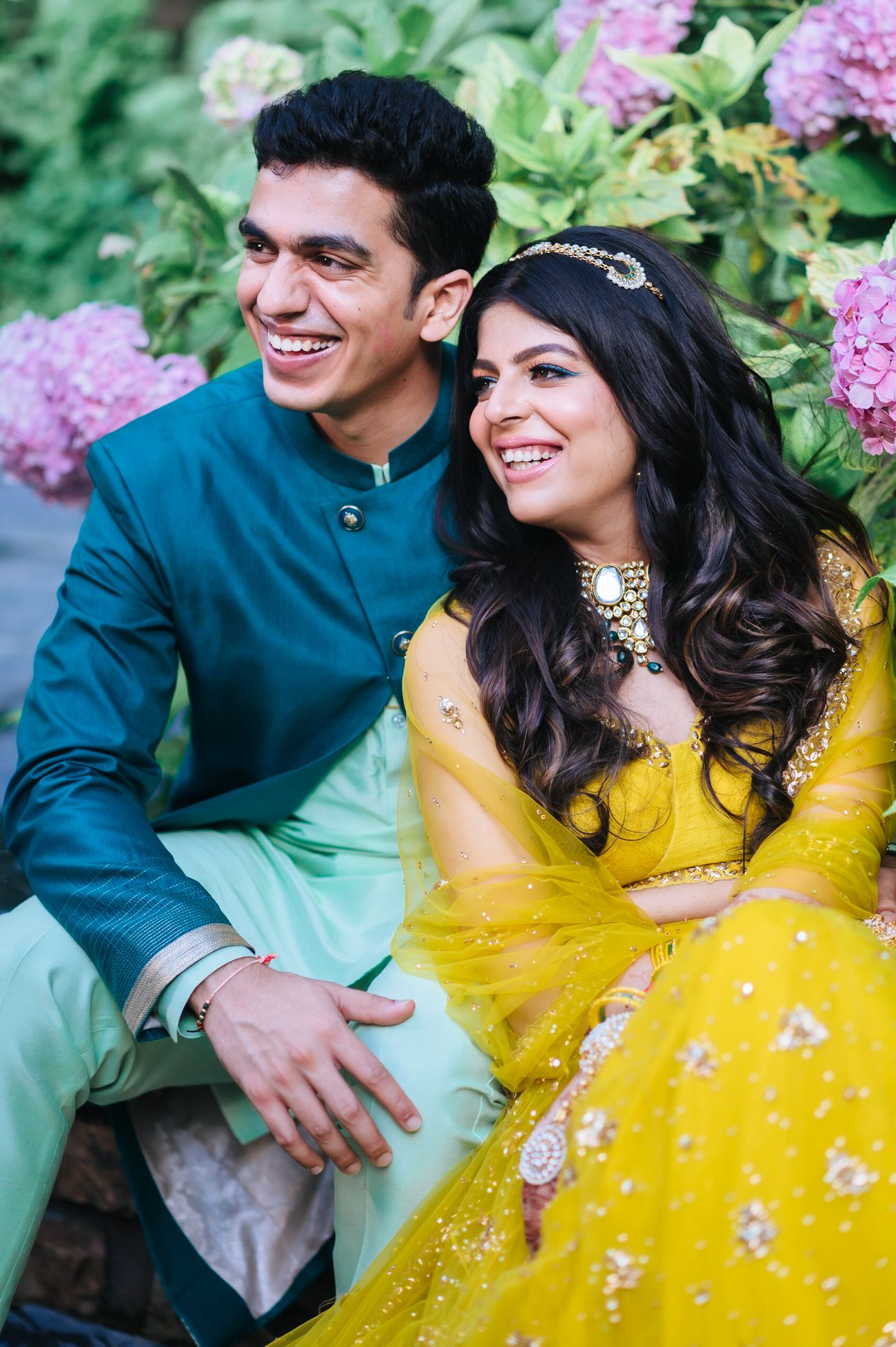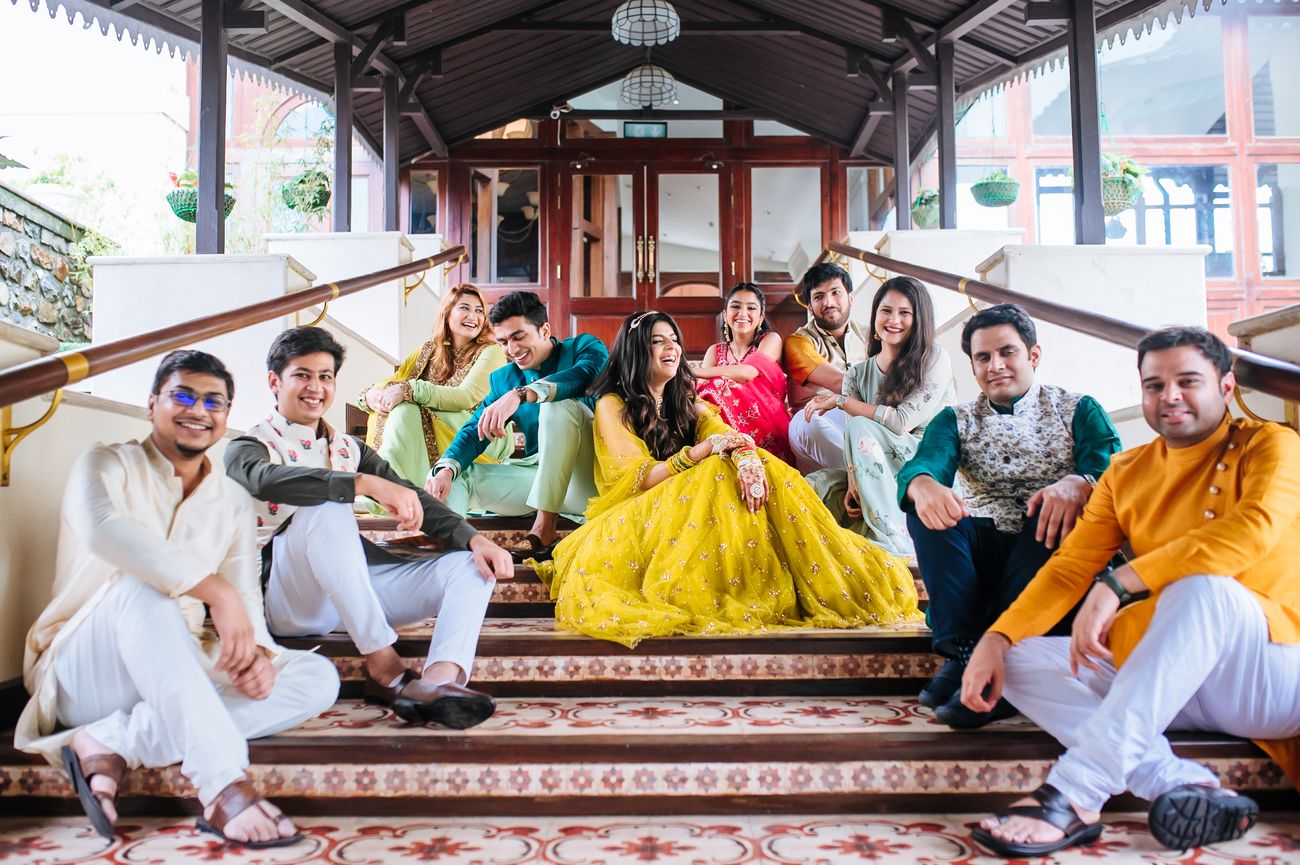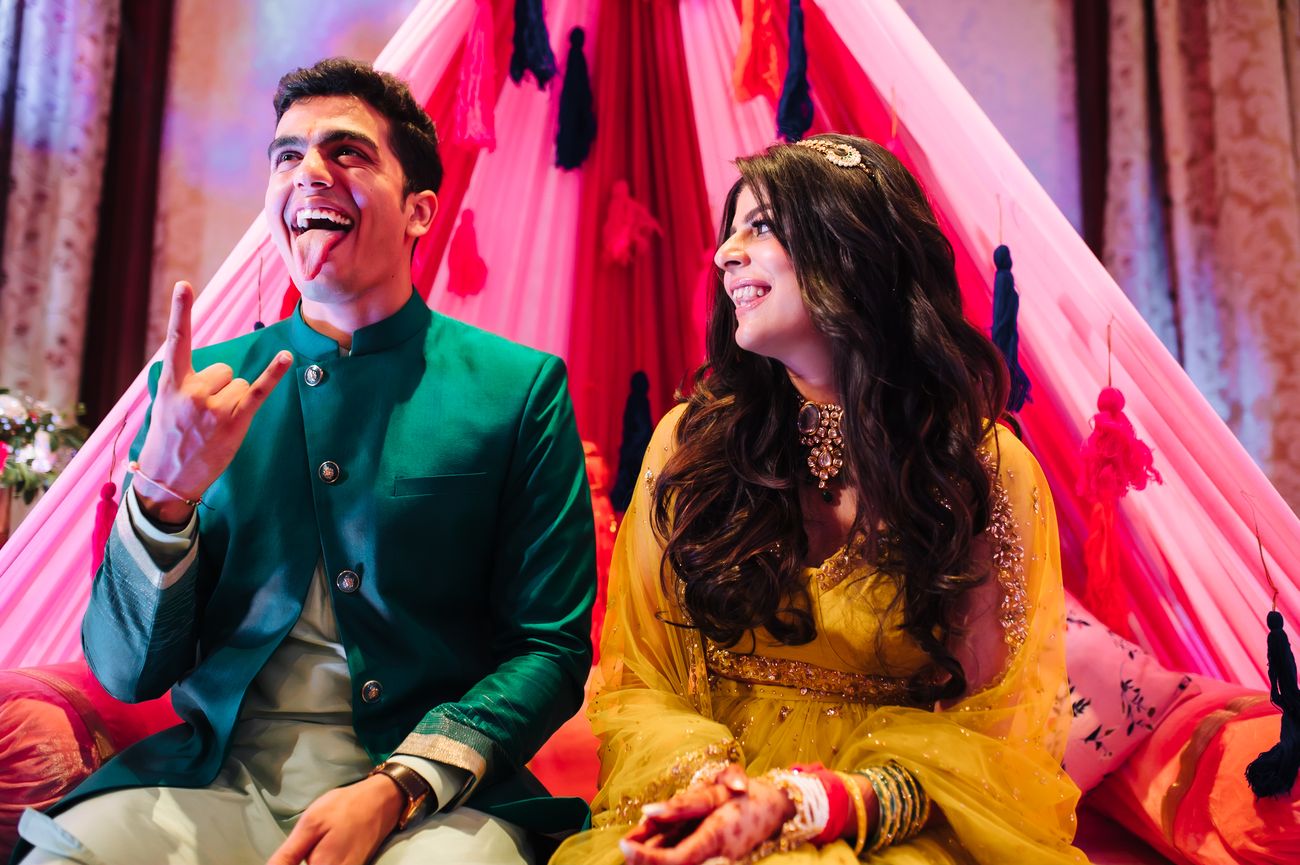 The Cocktail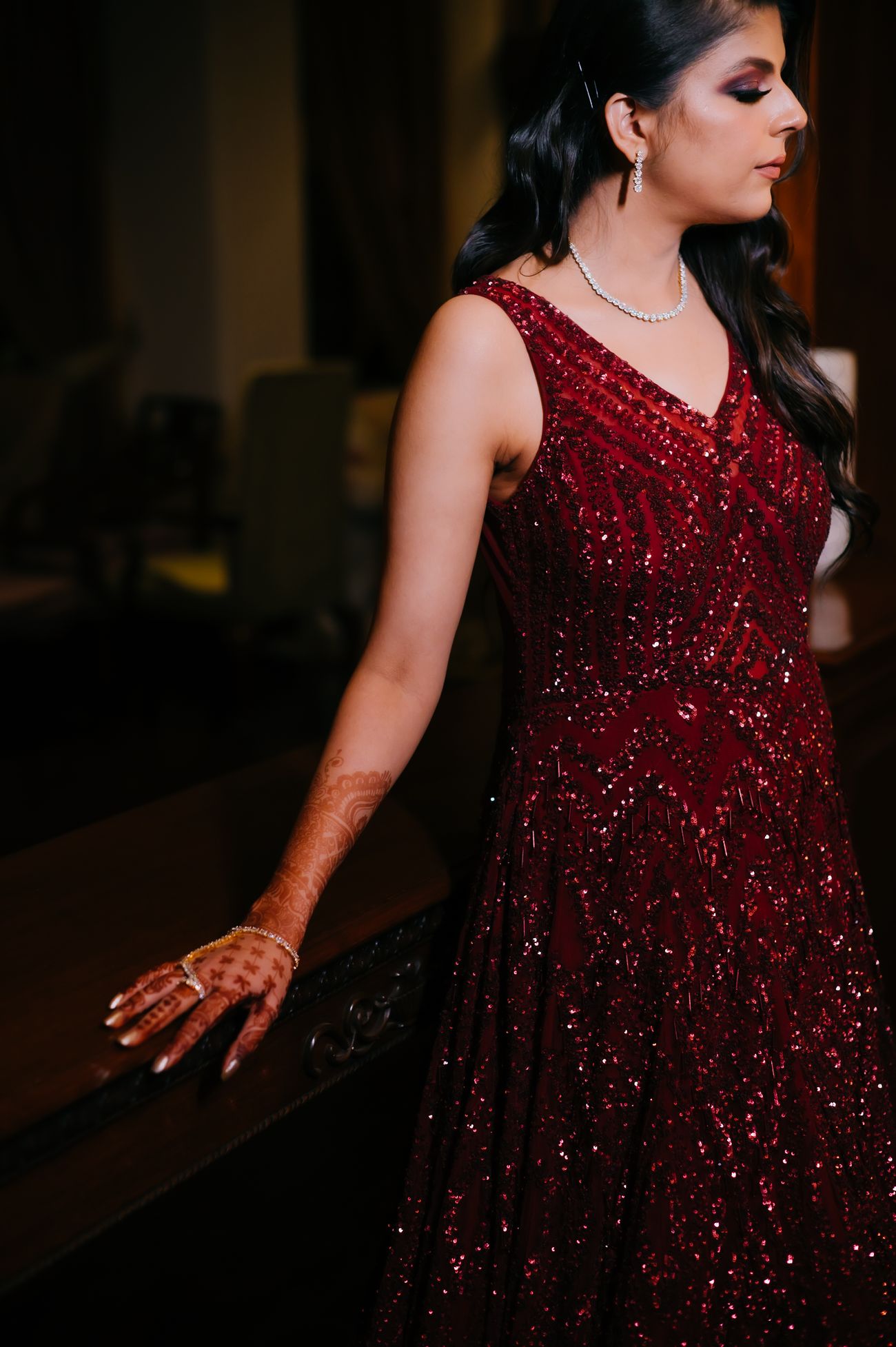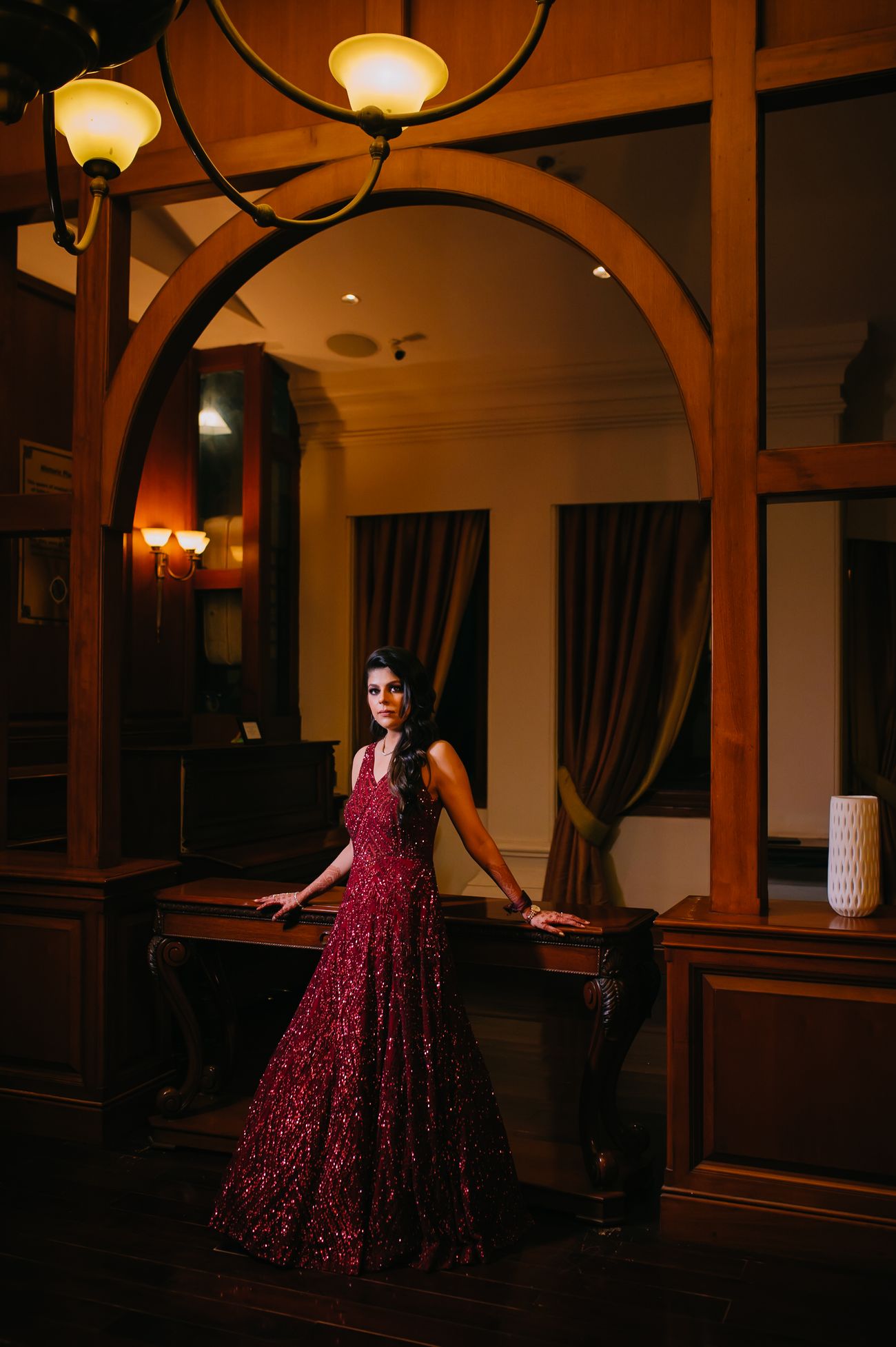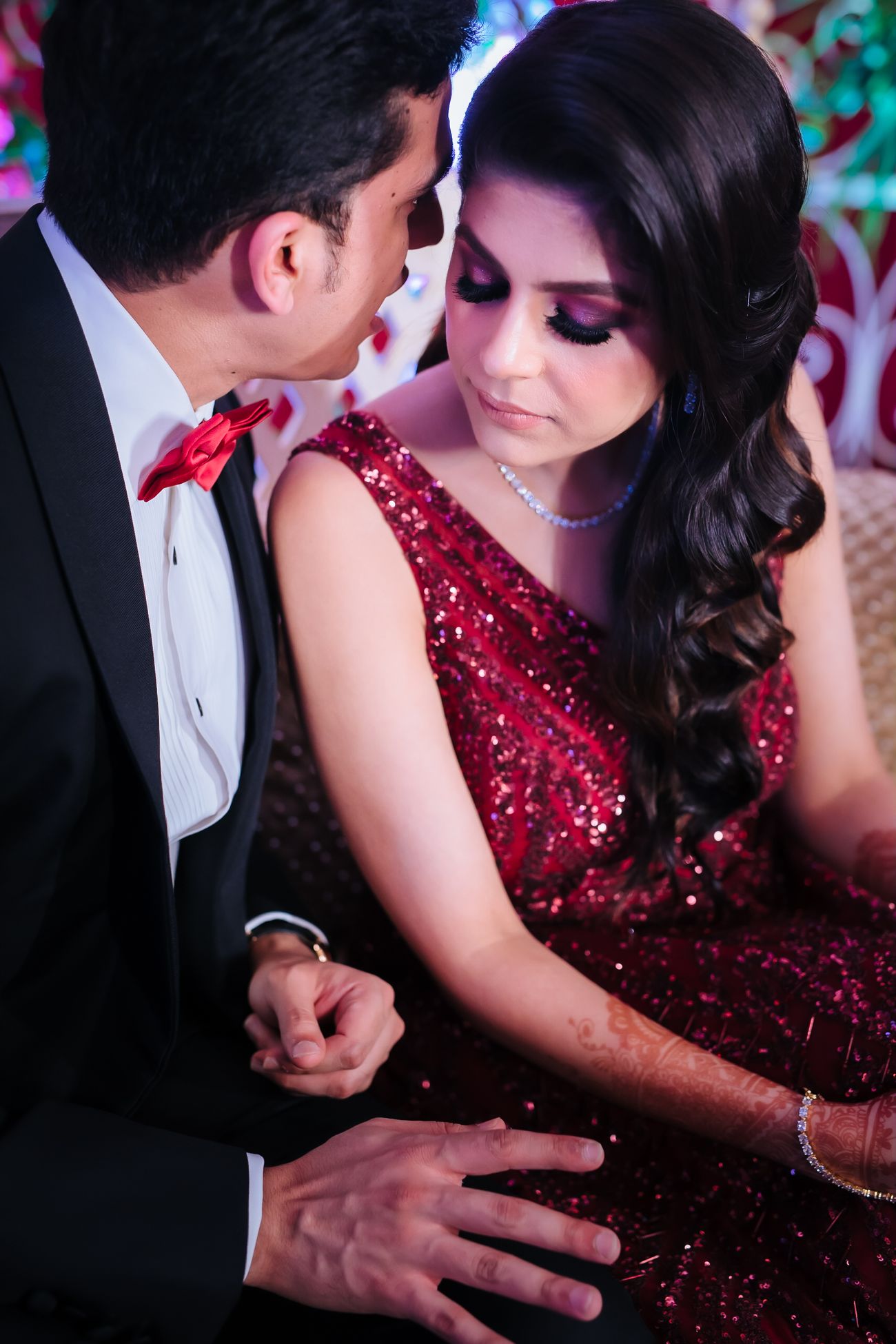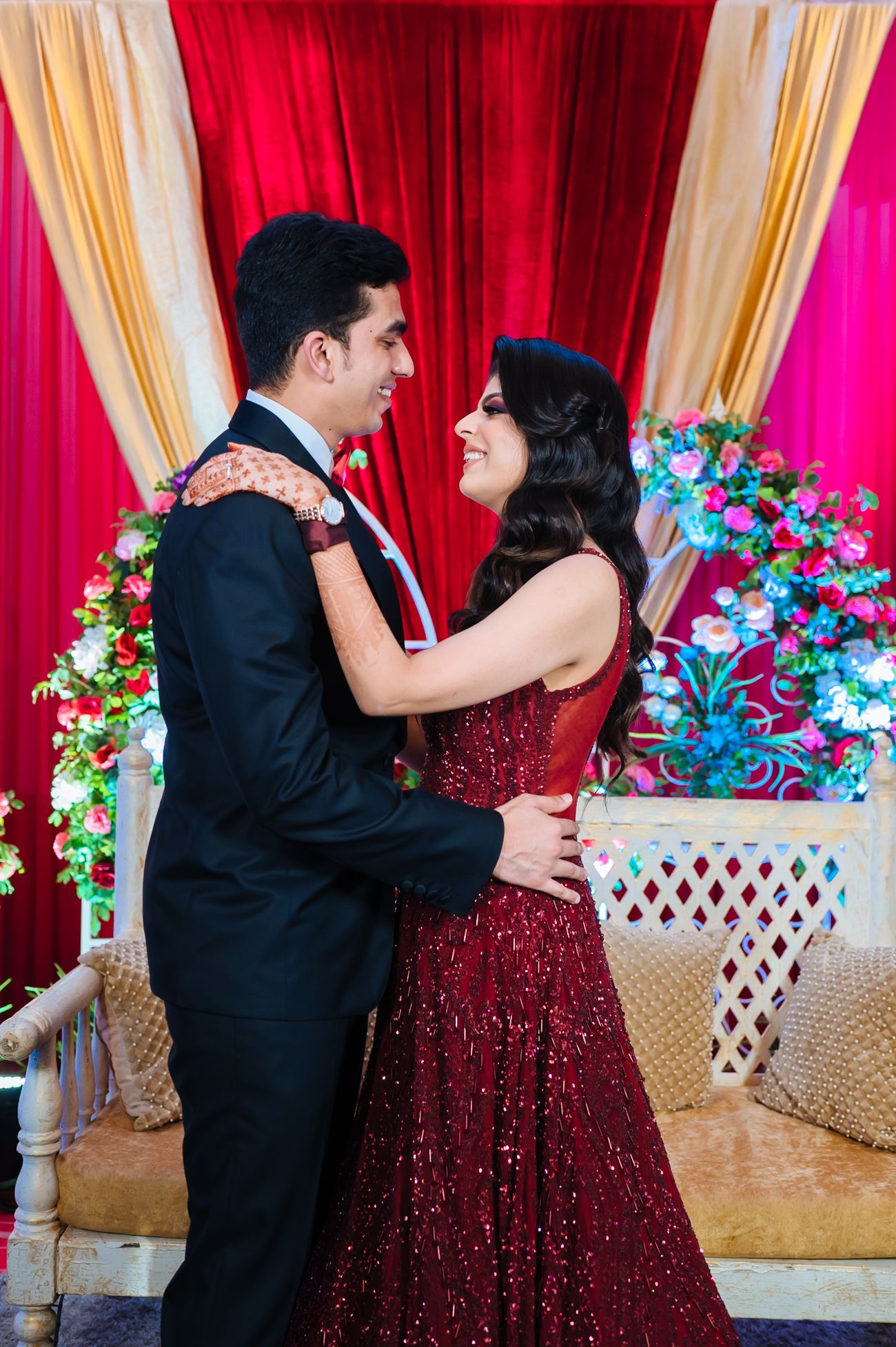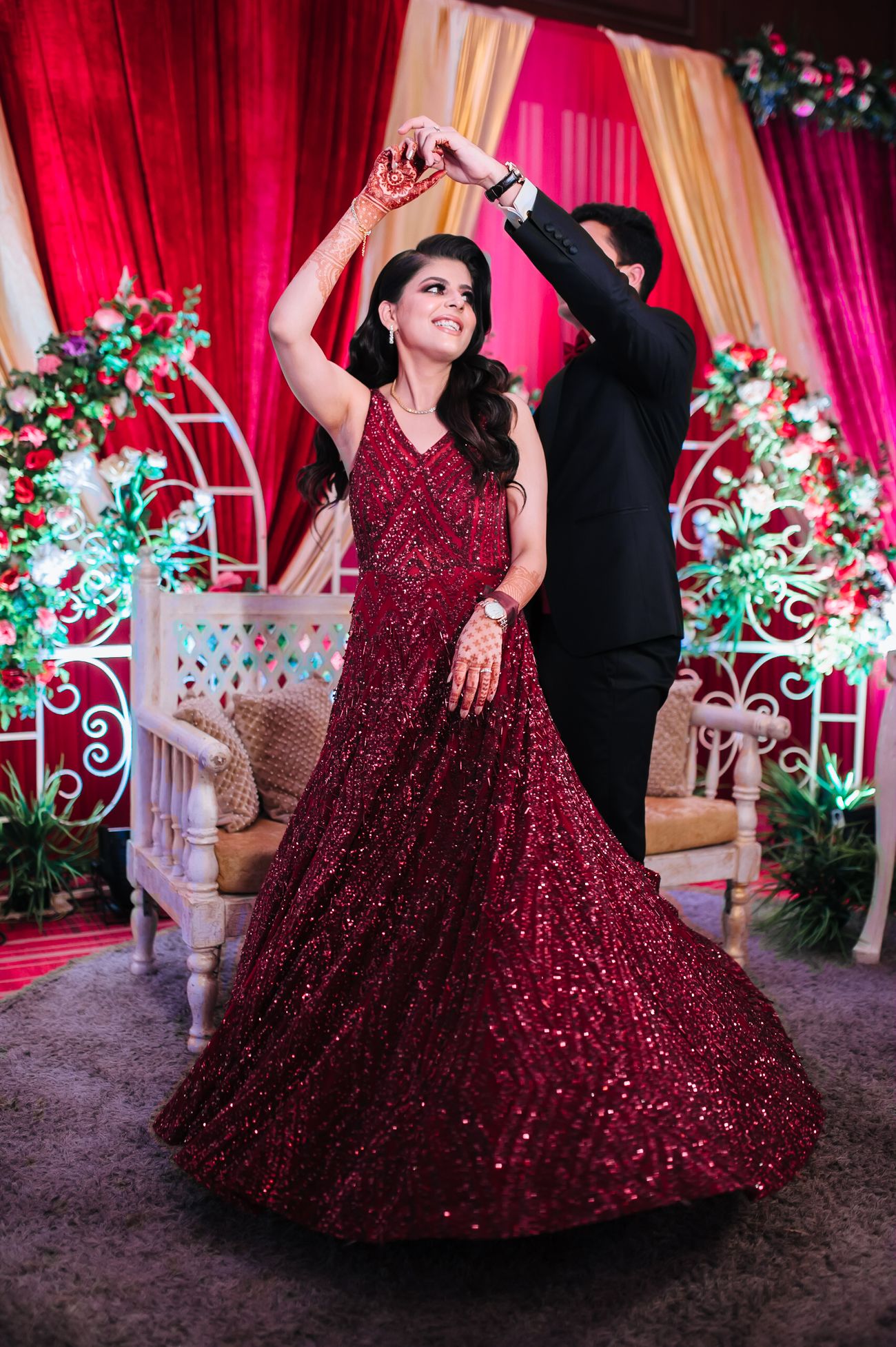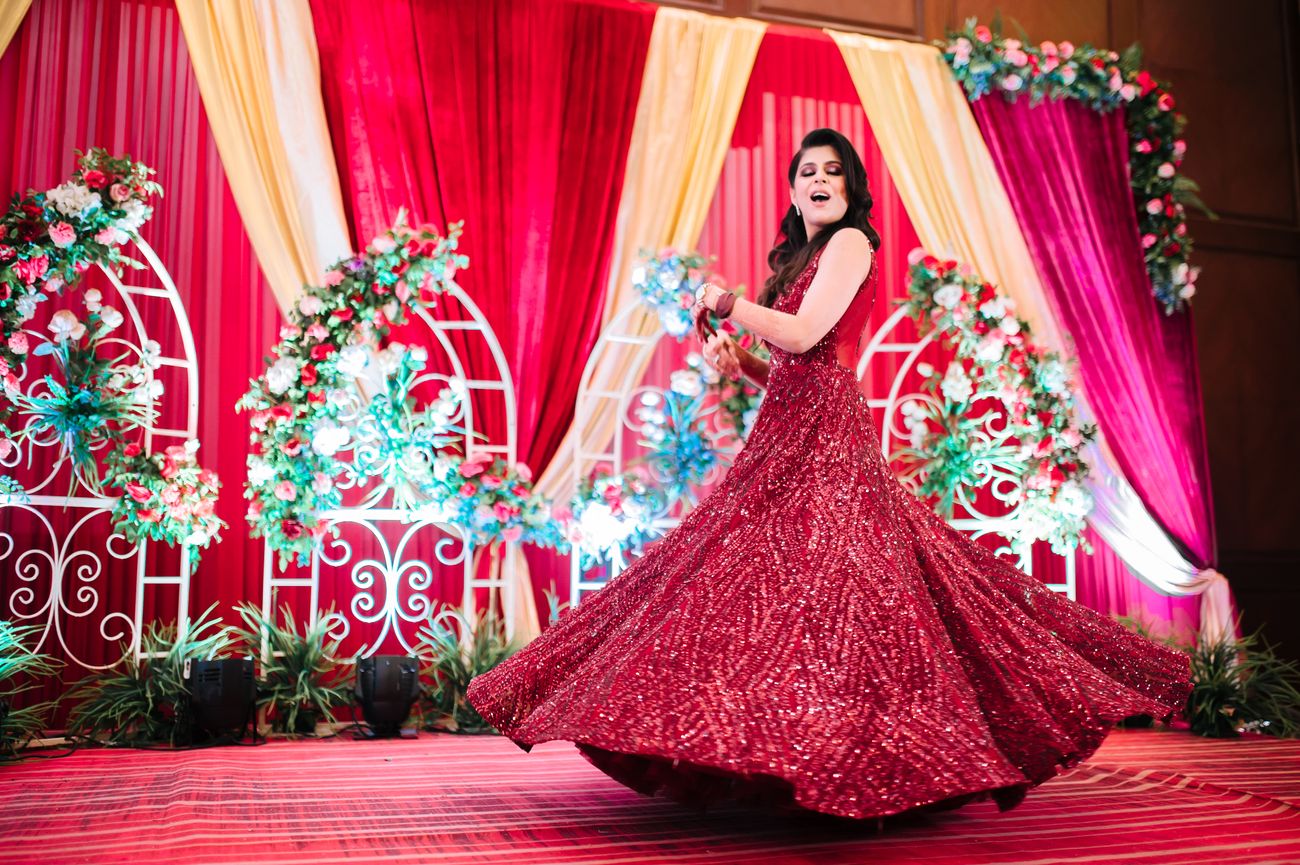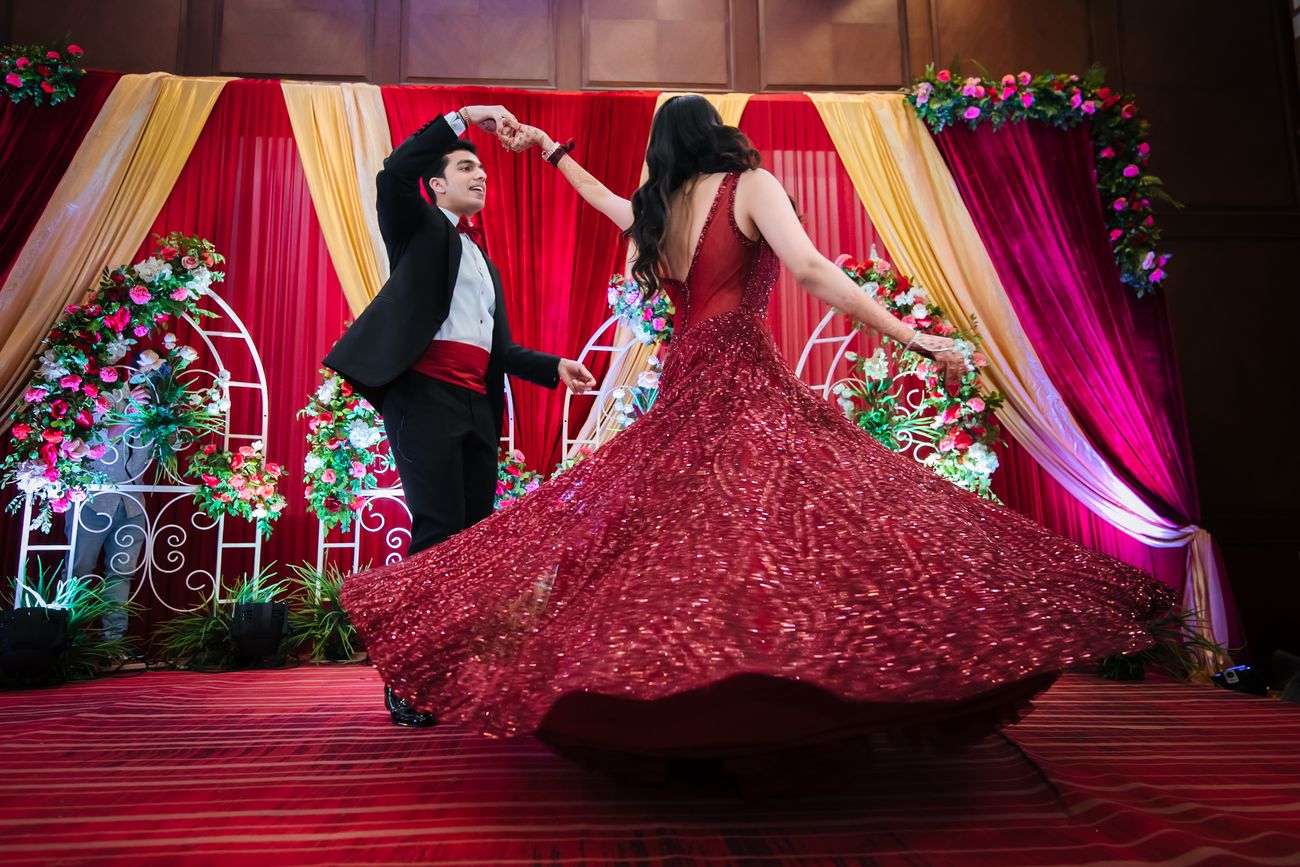 The Wedding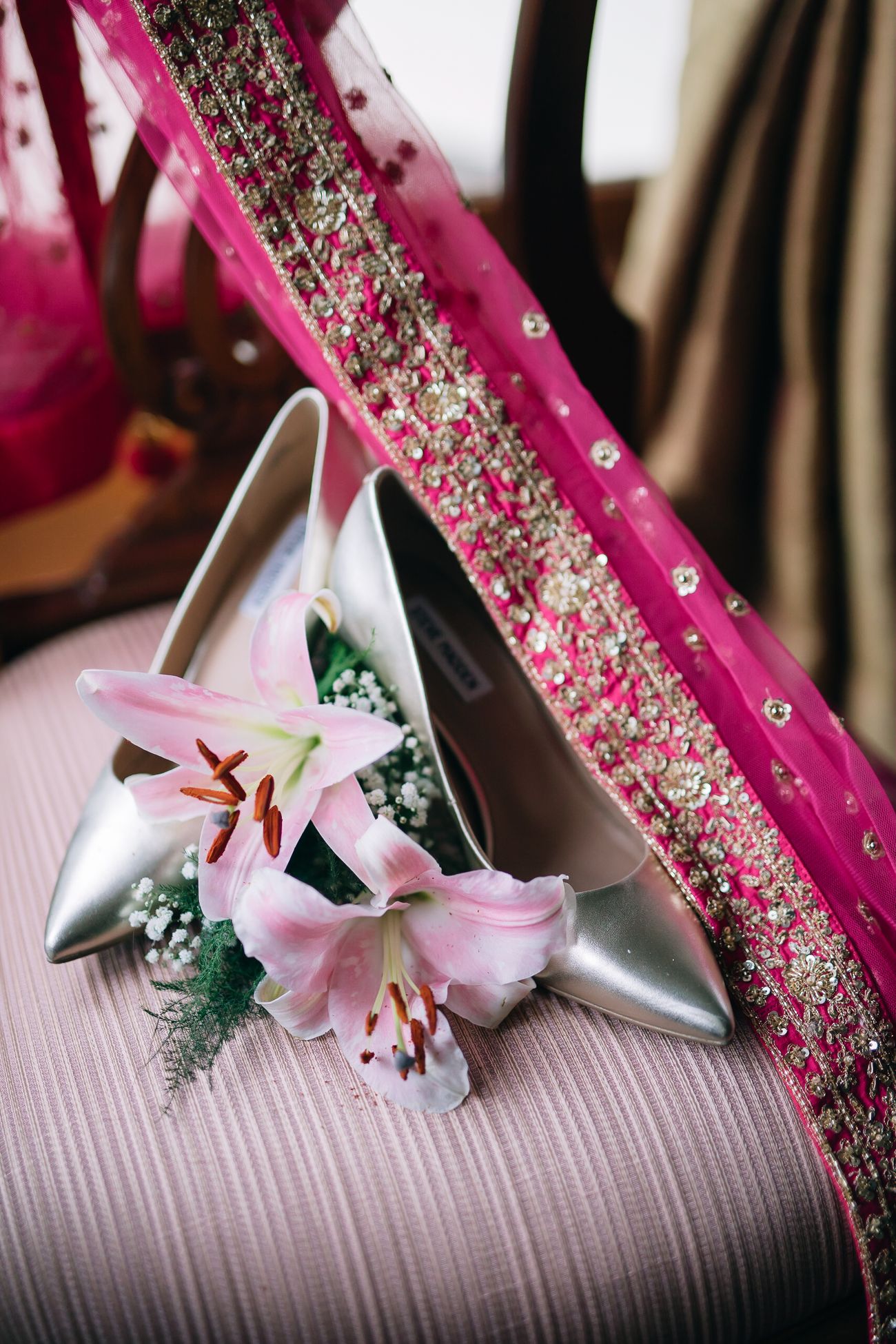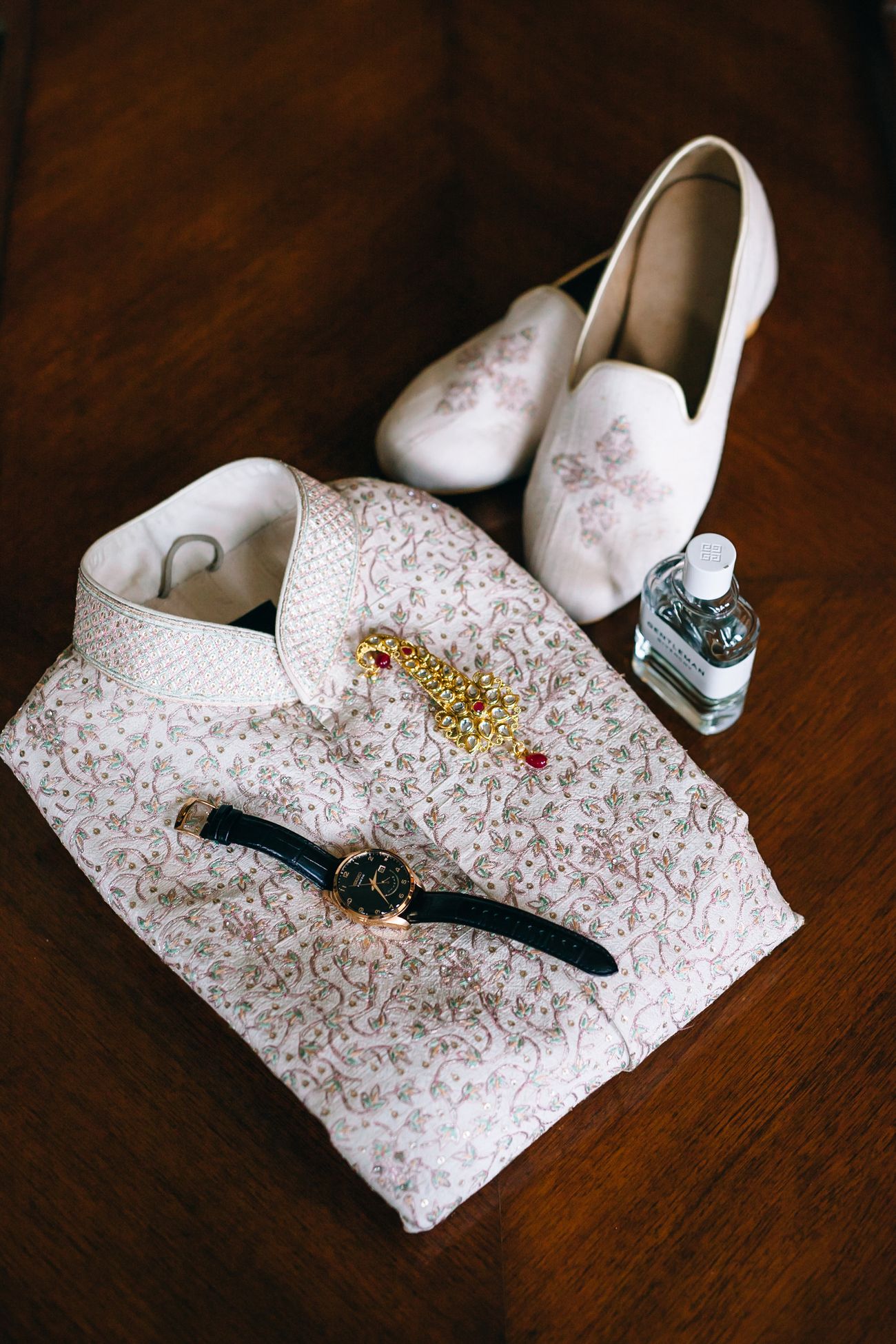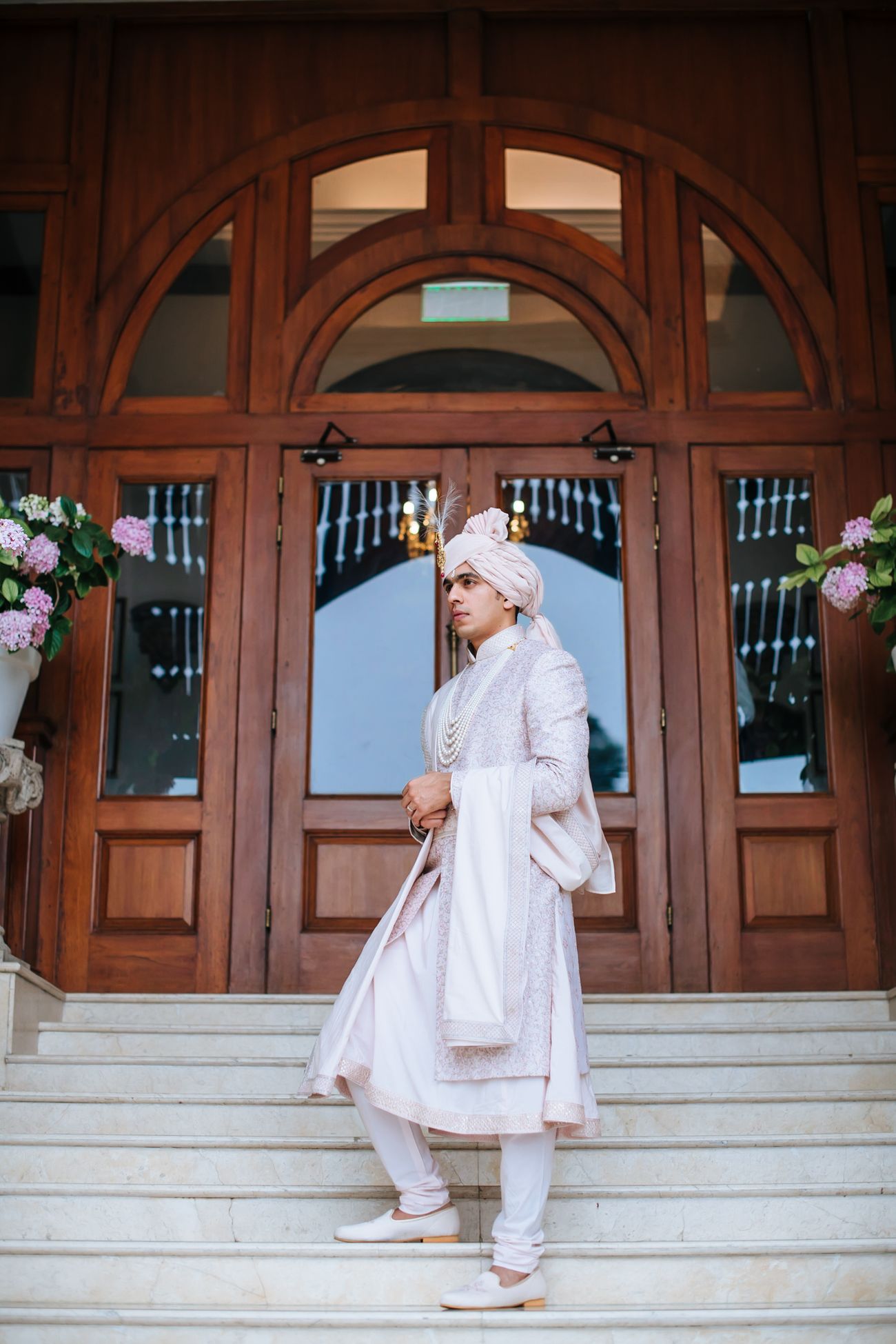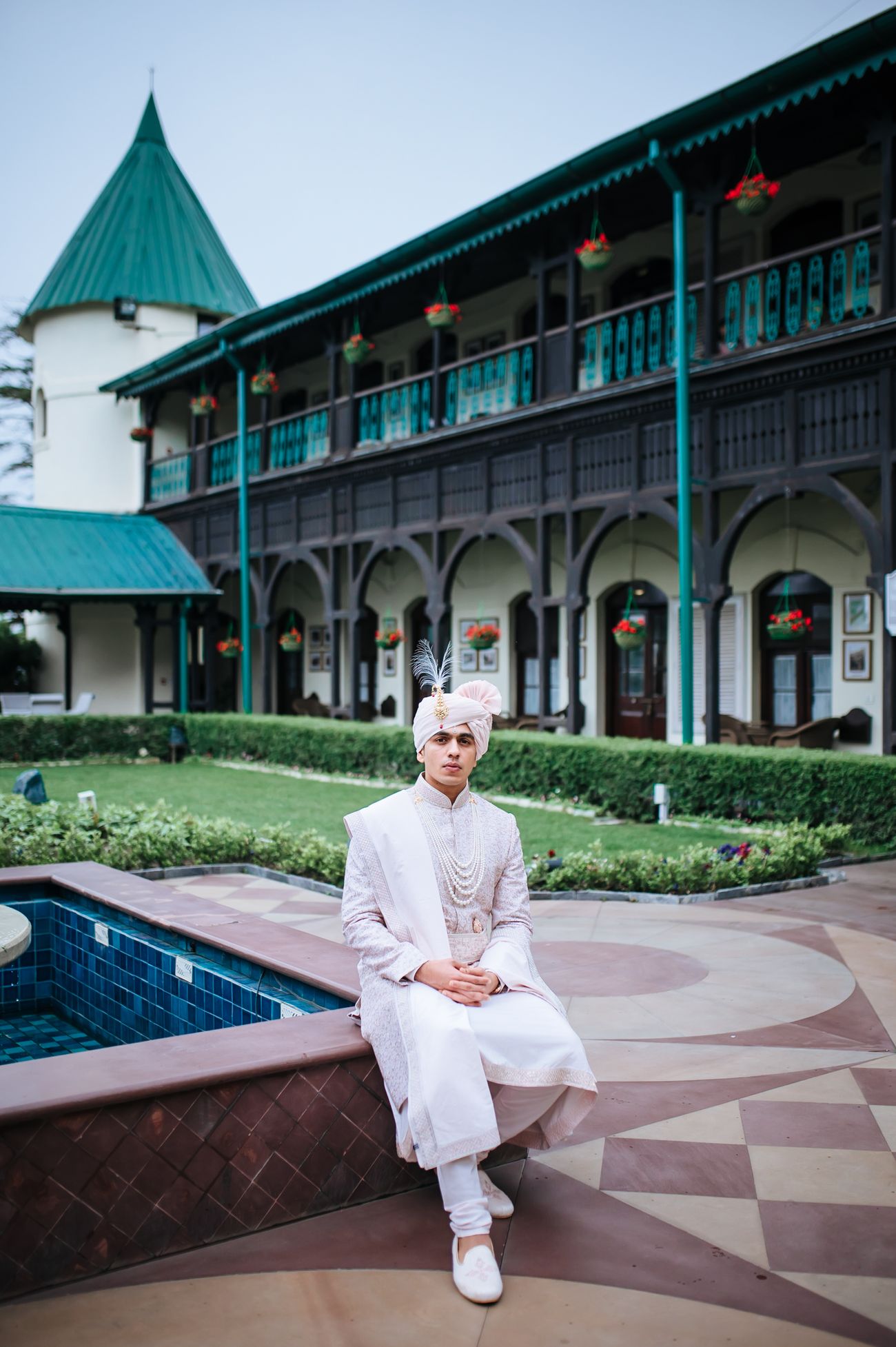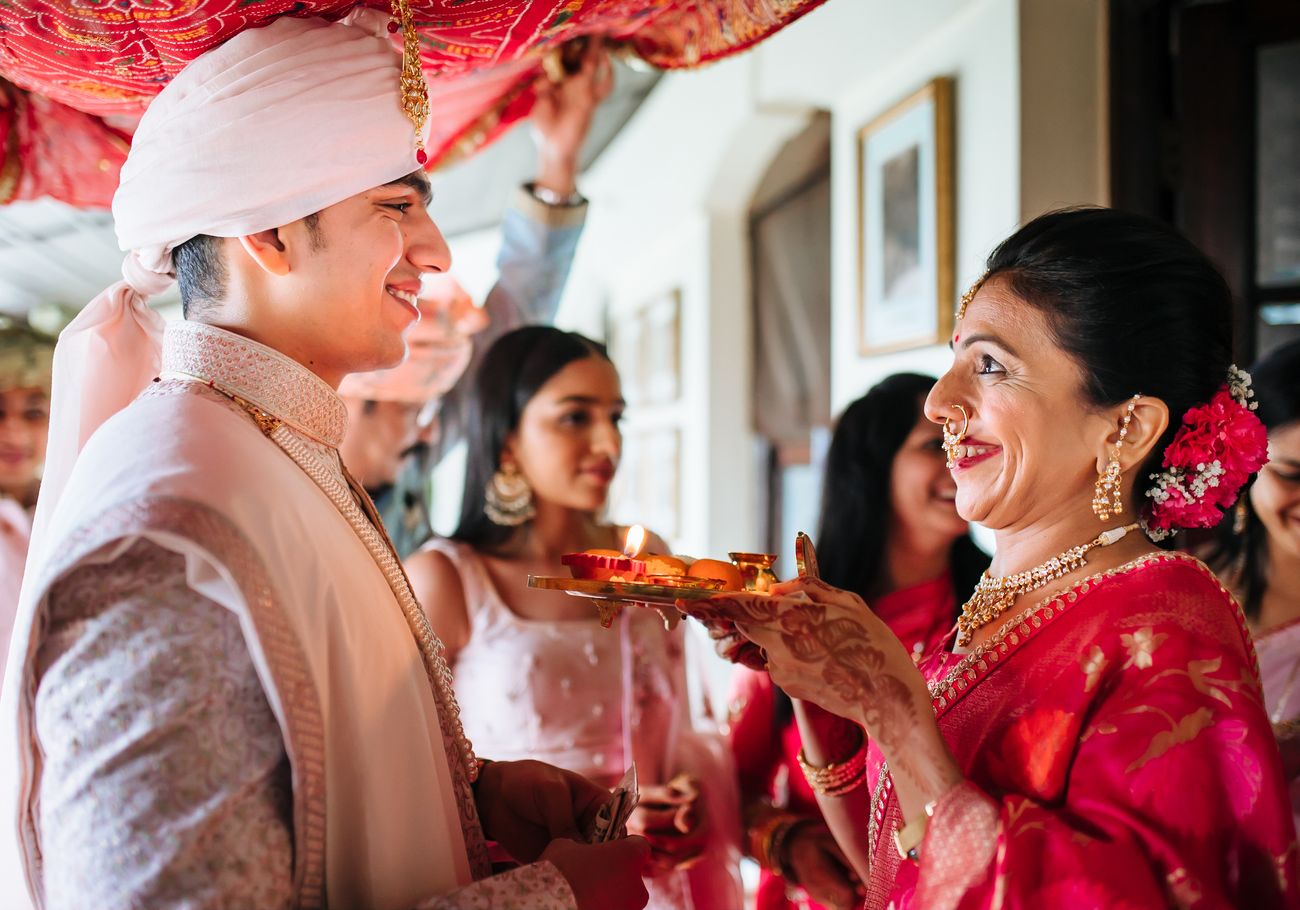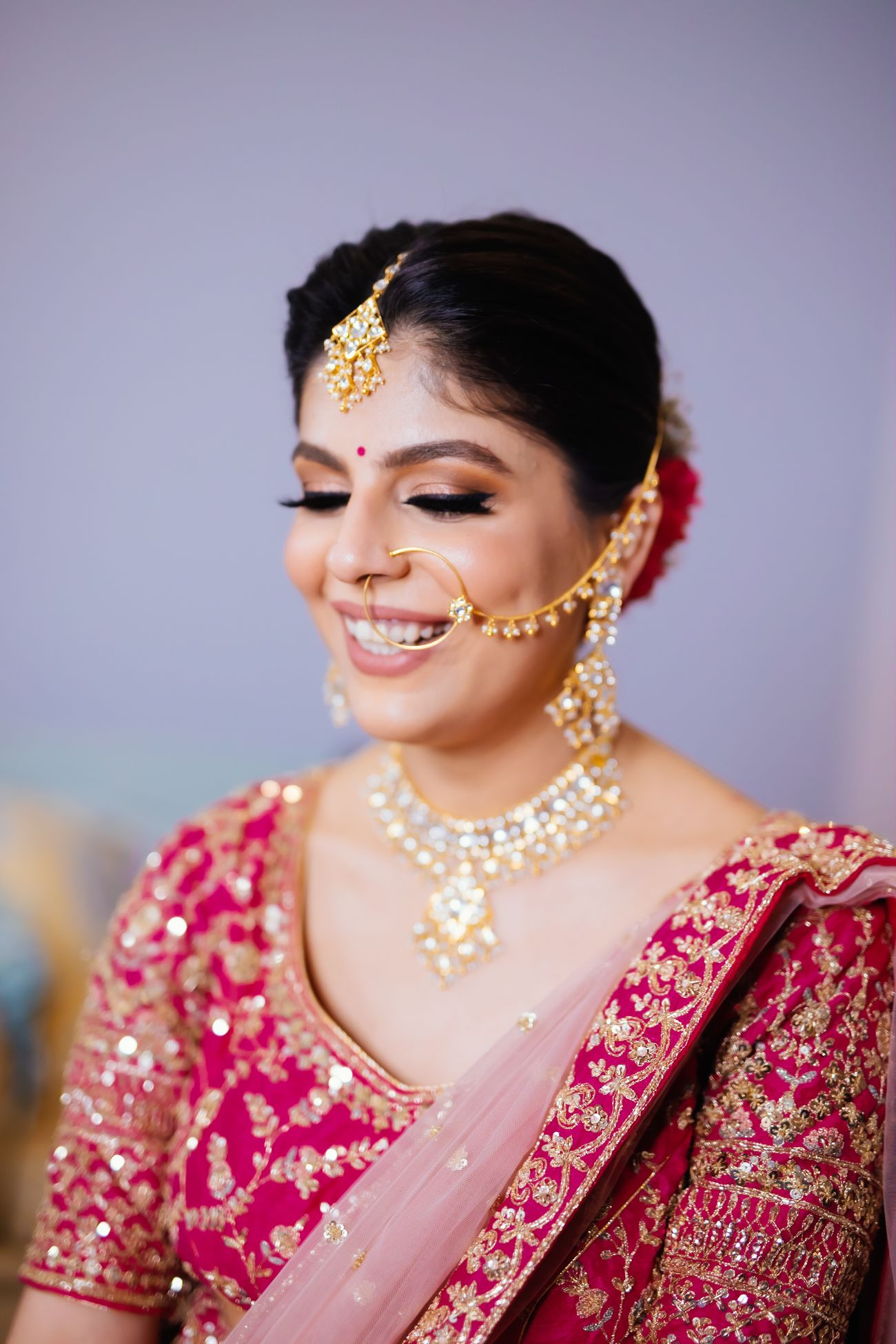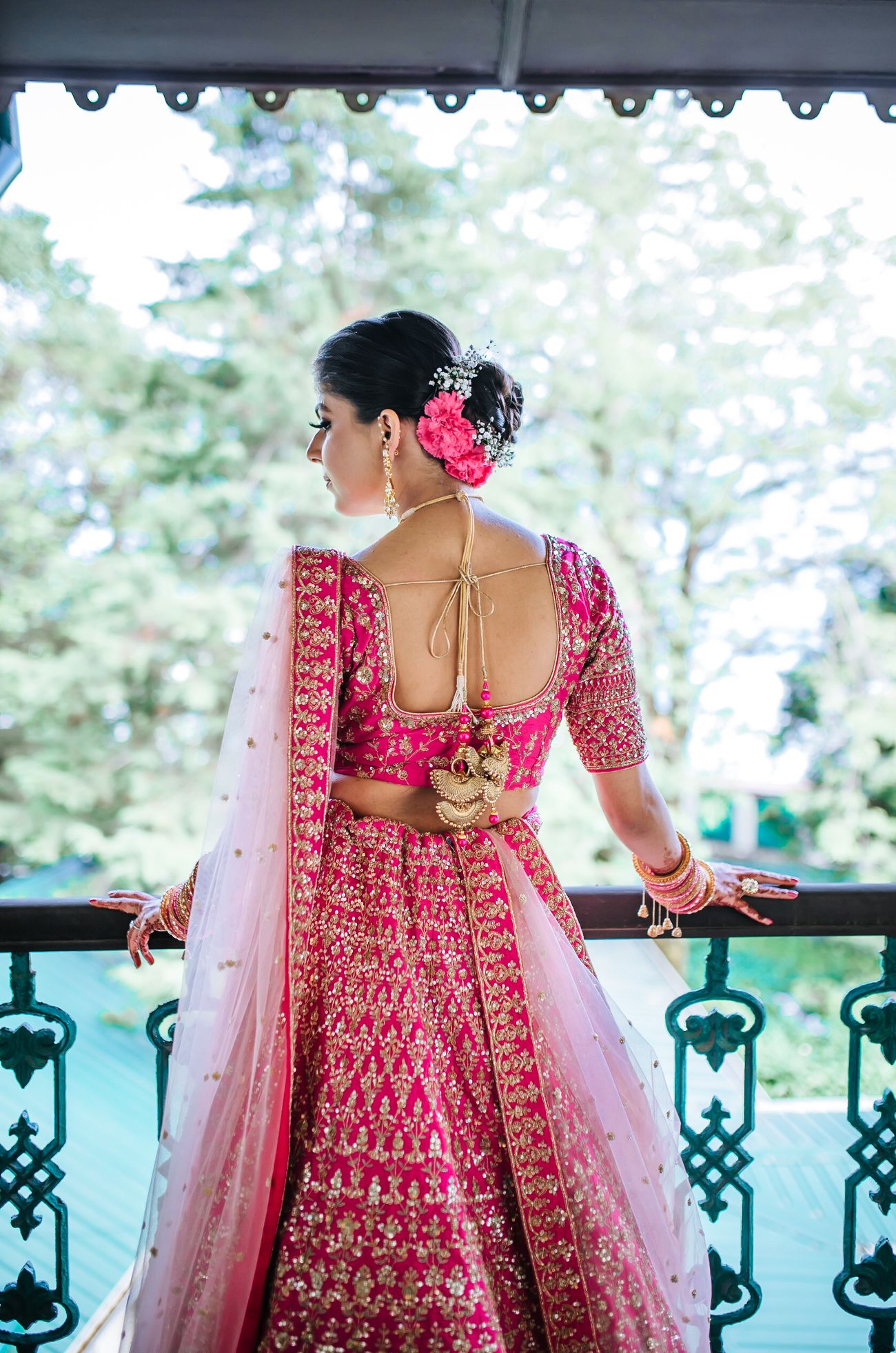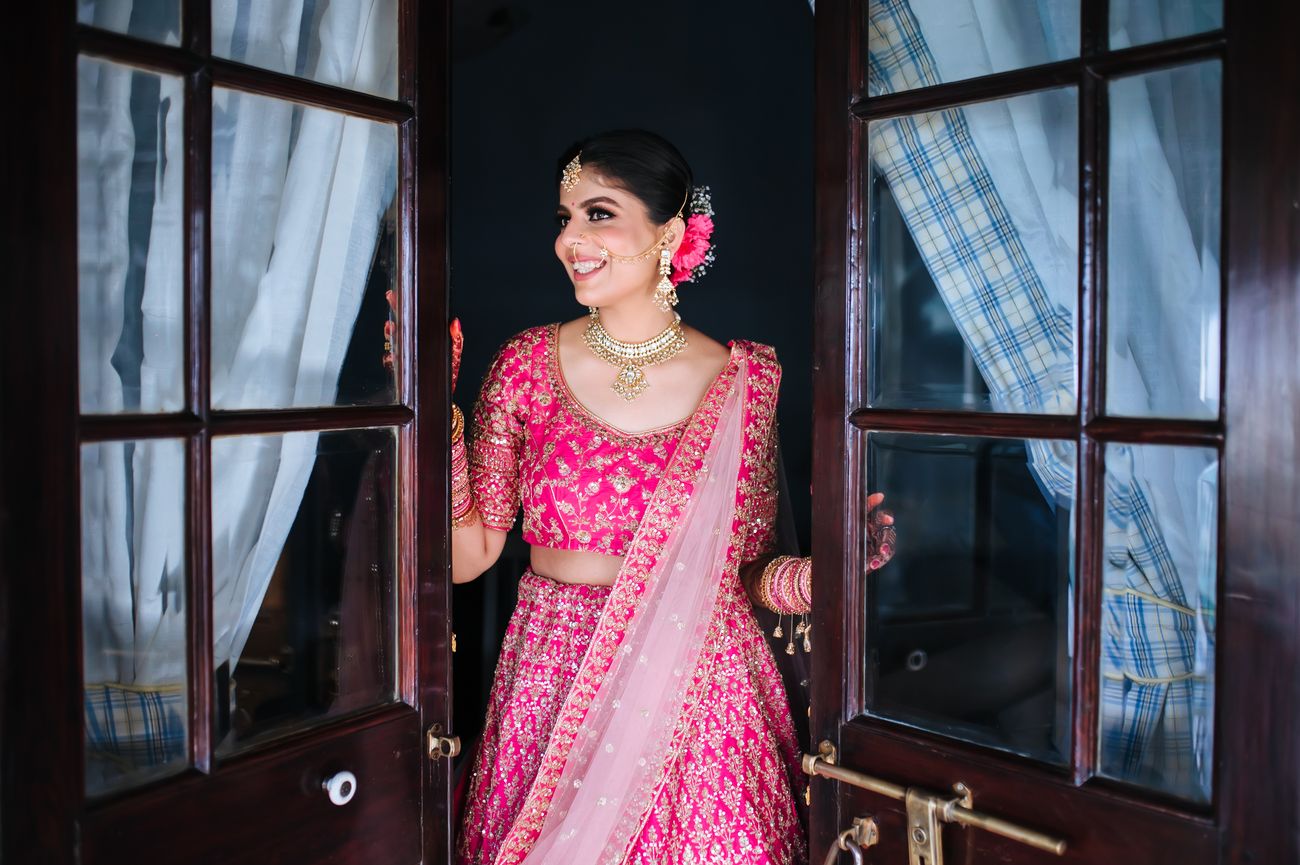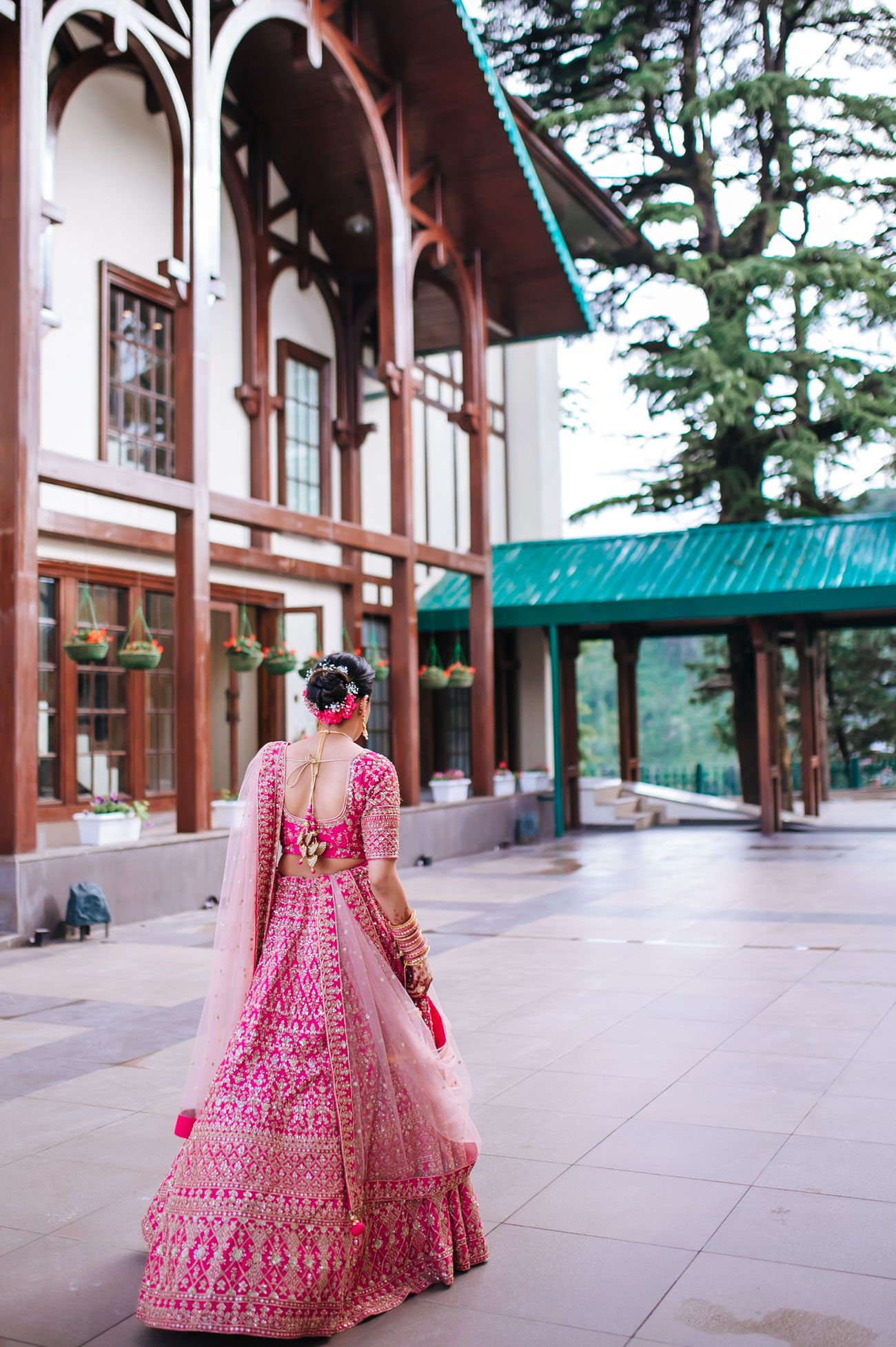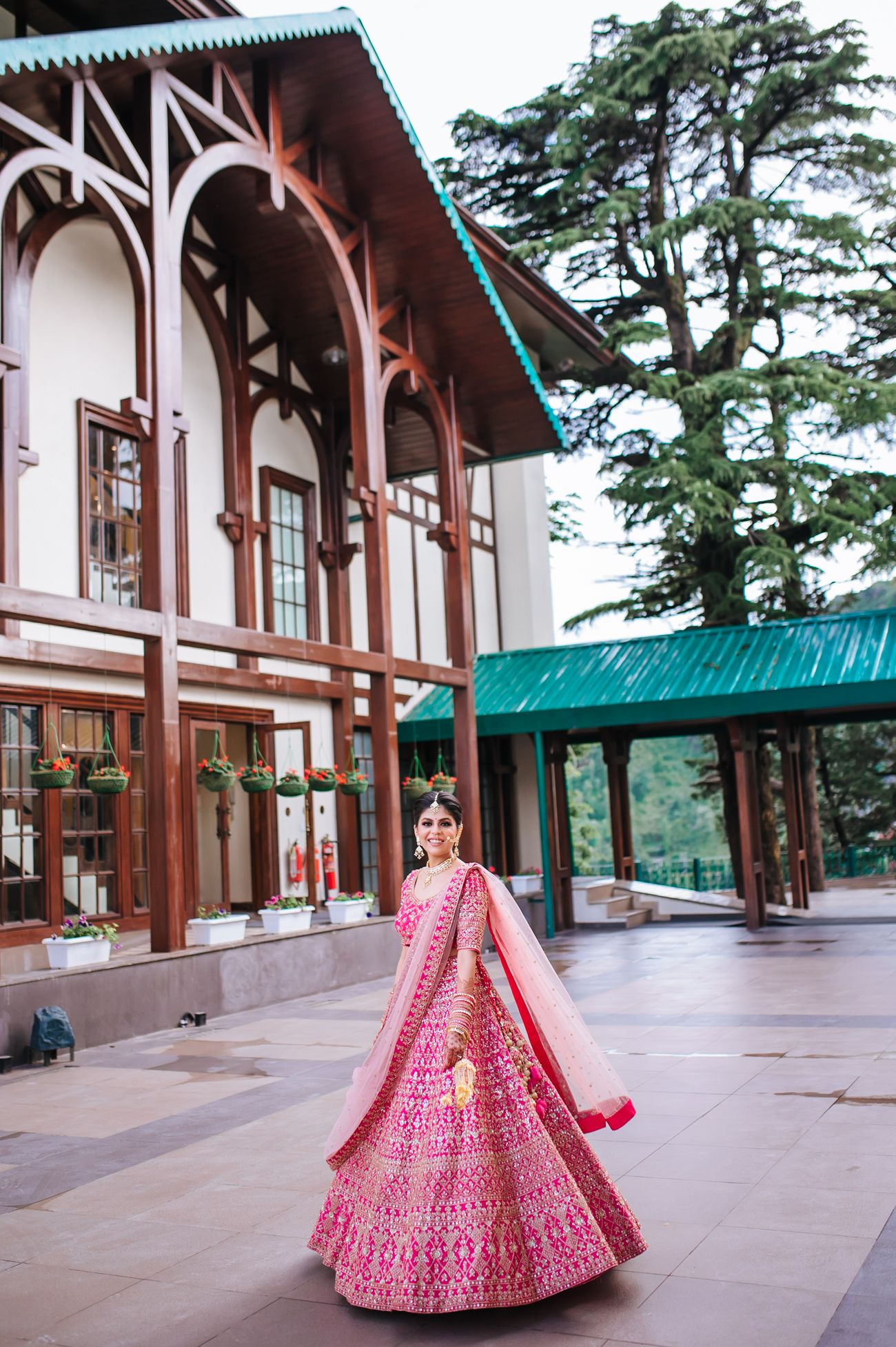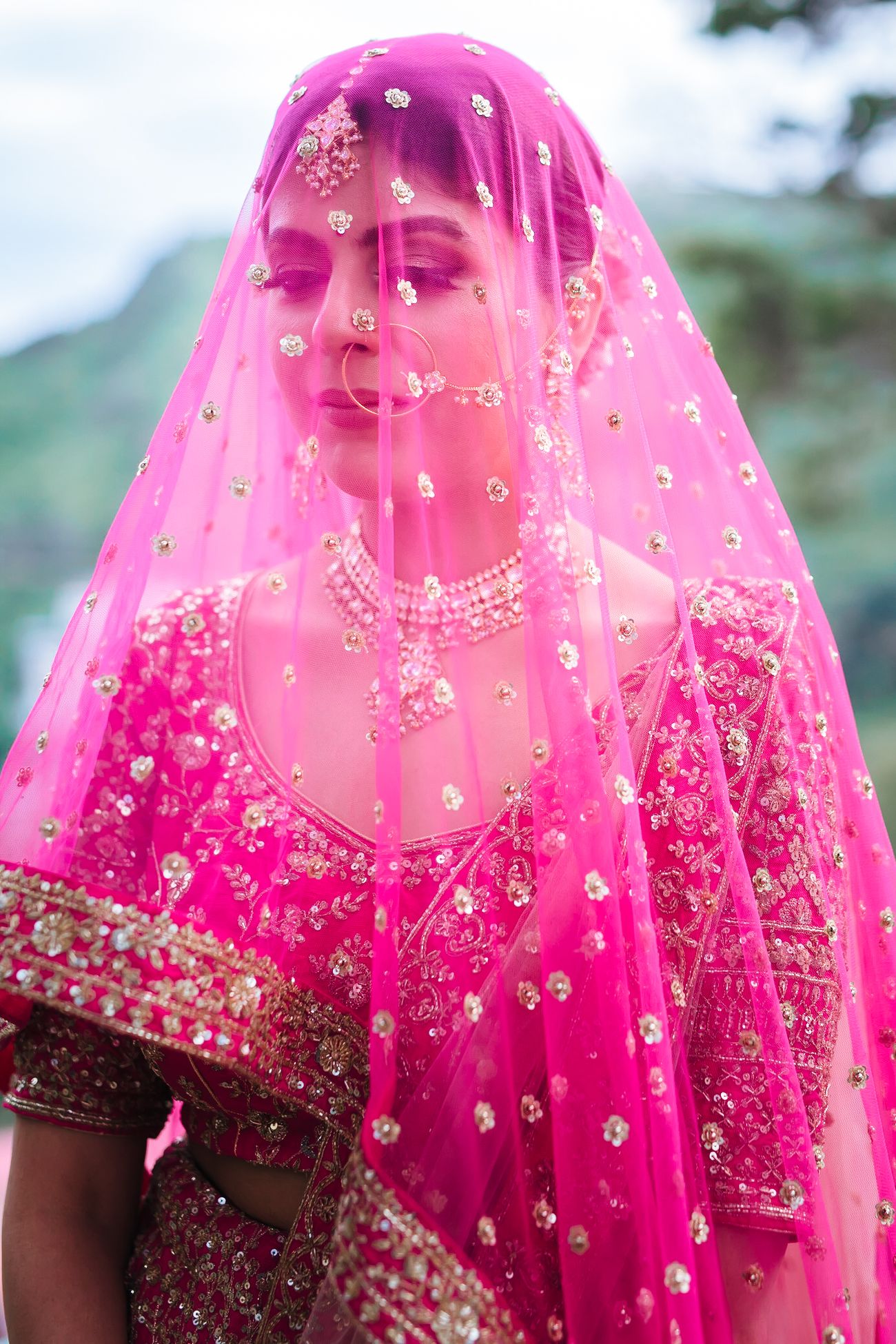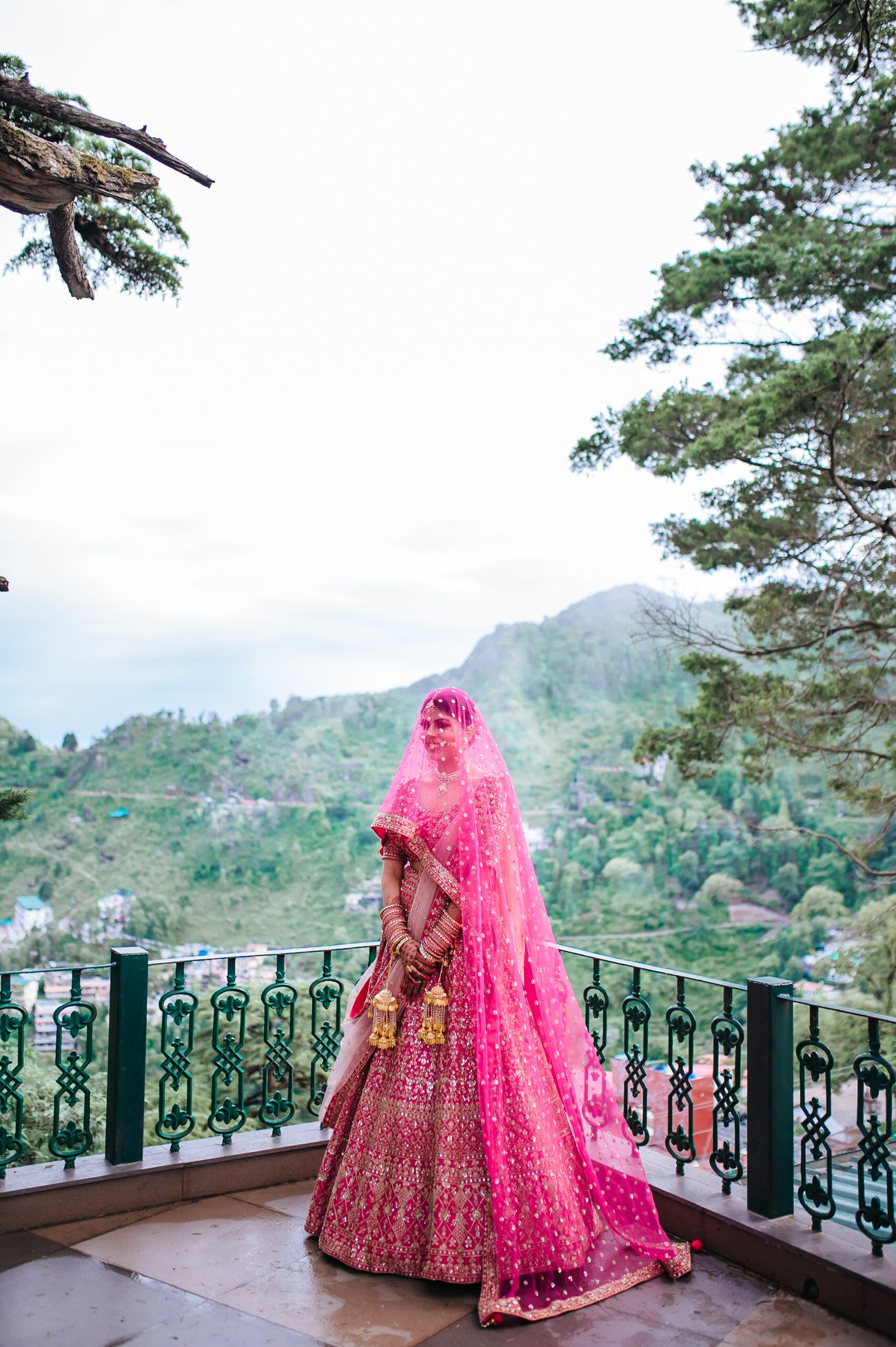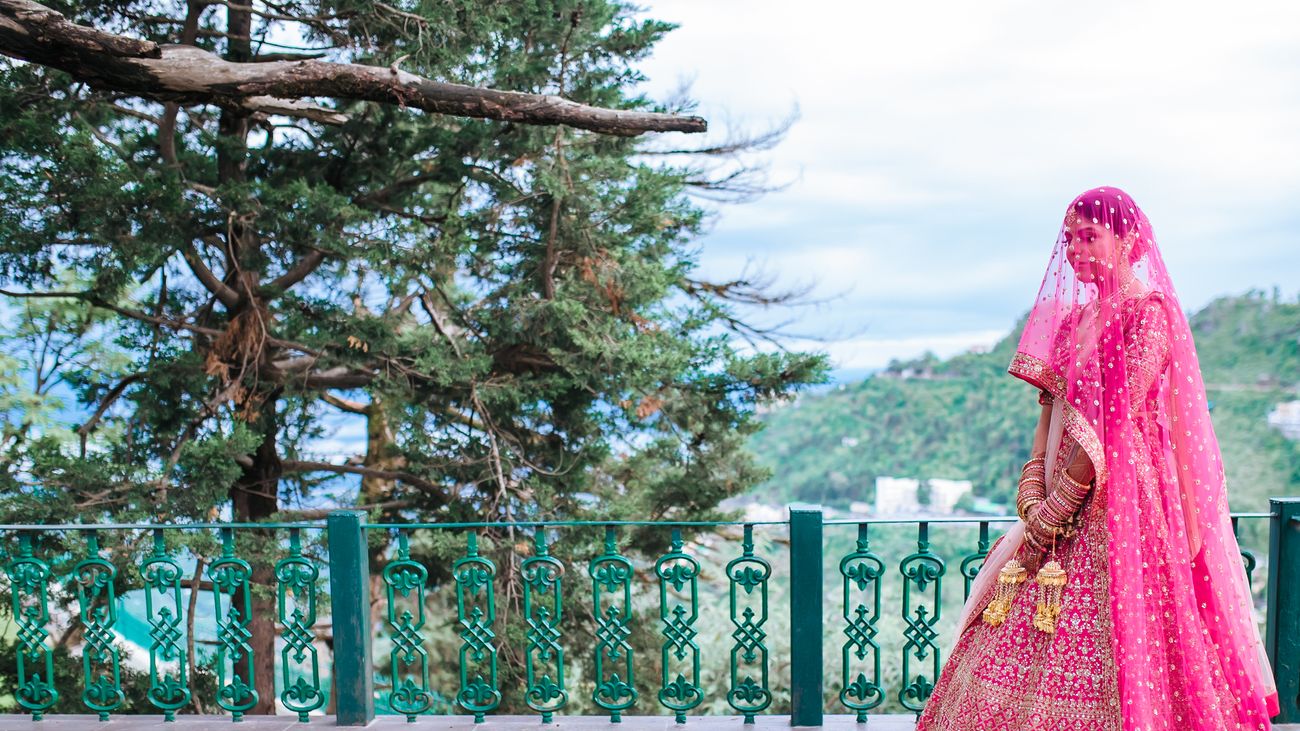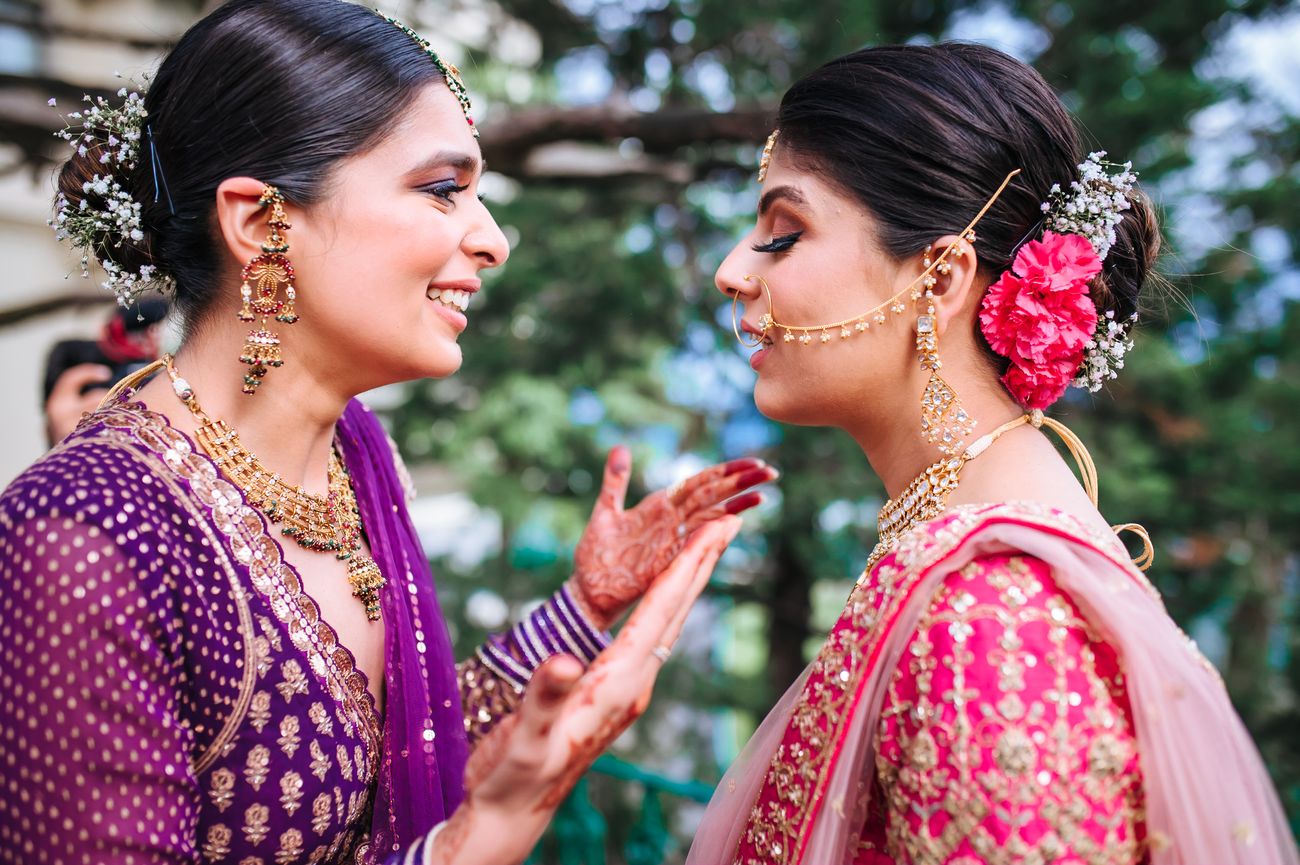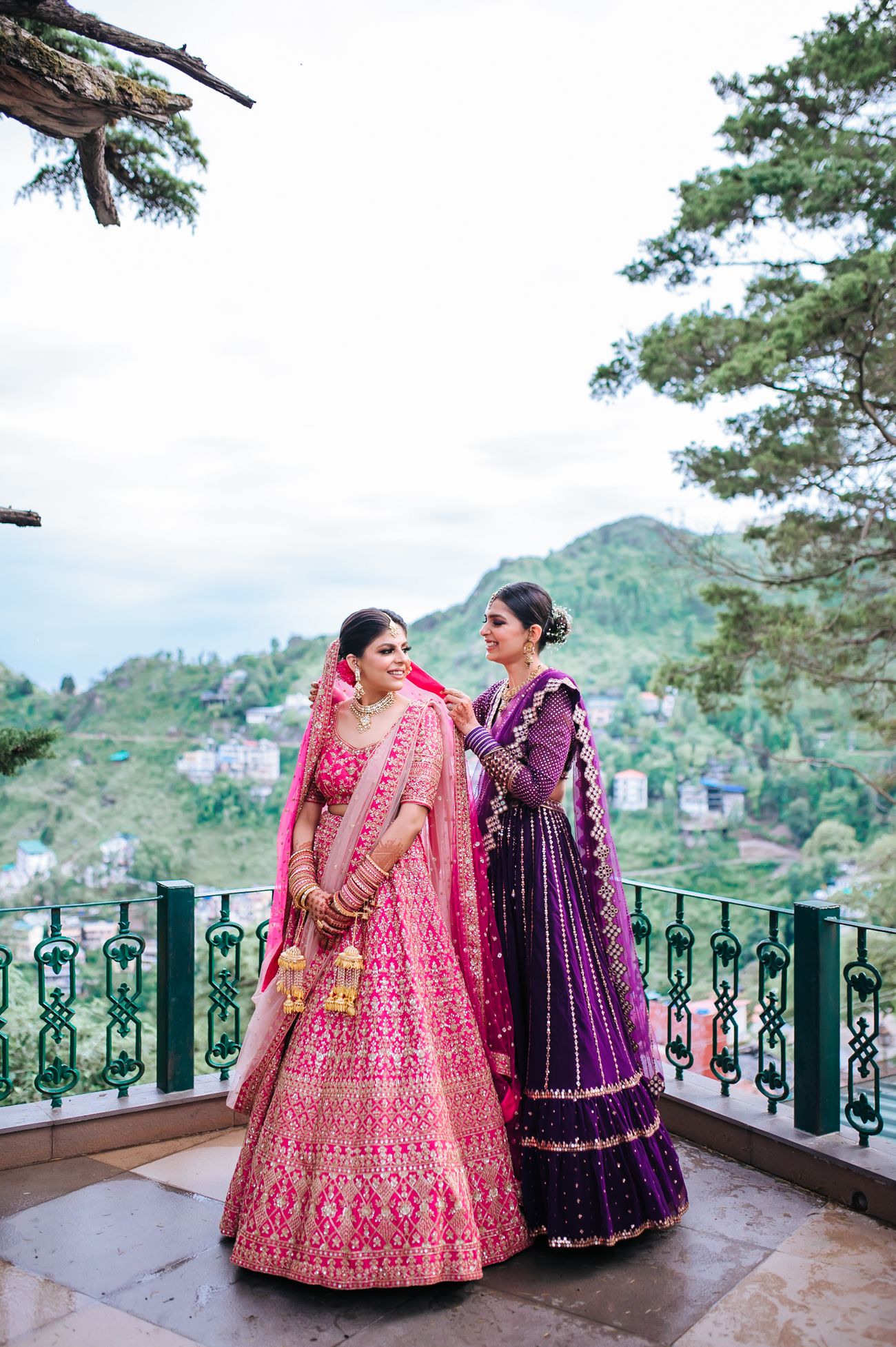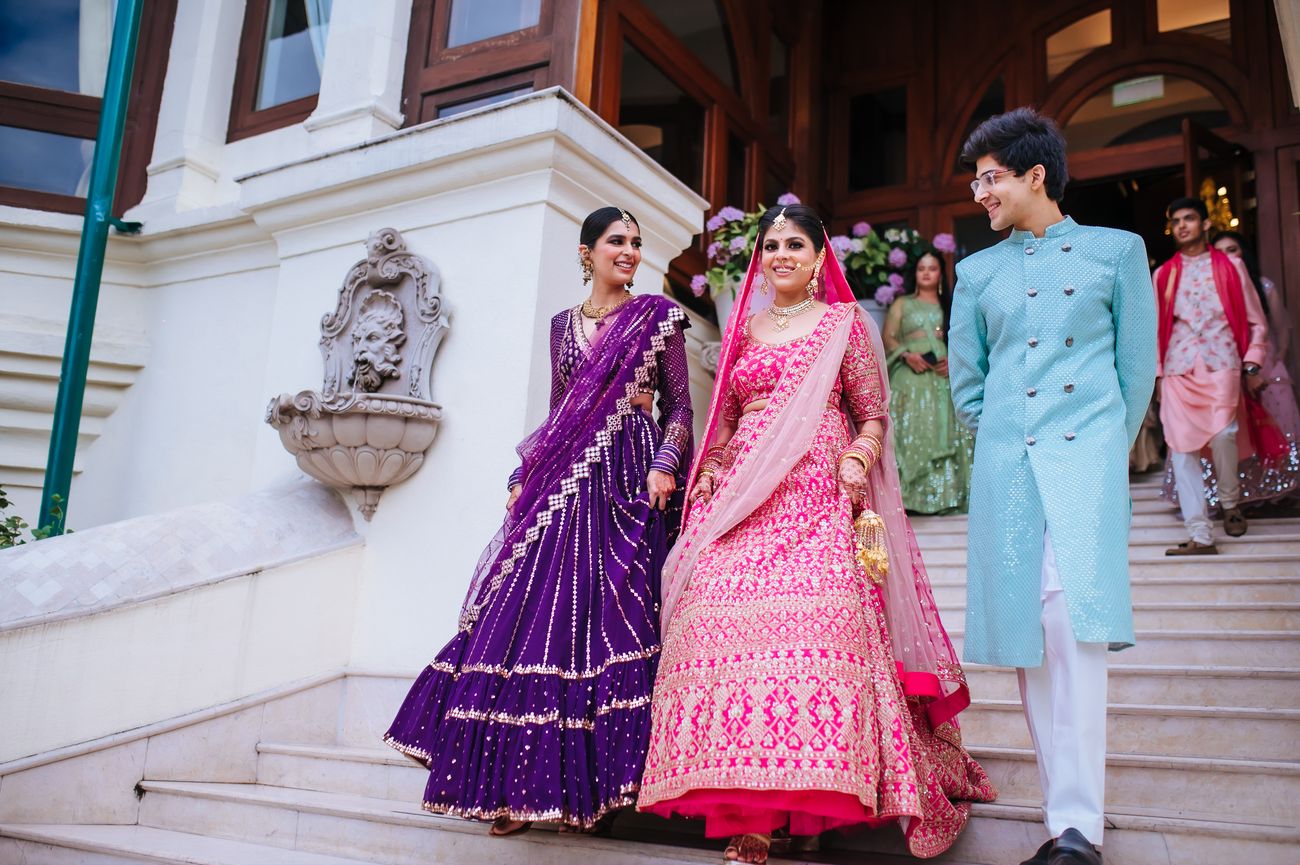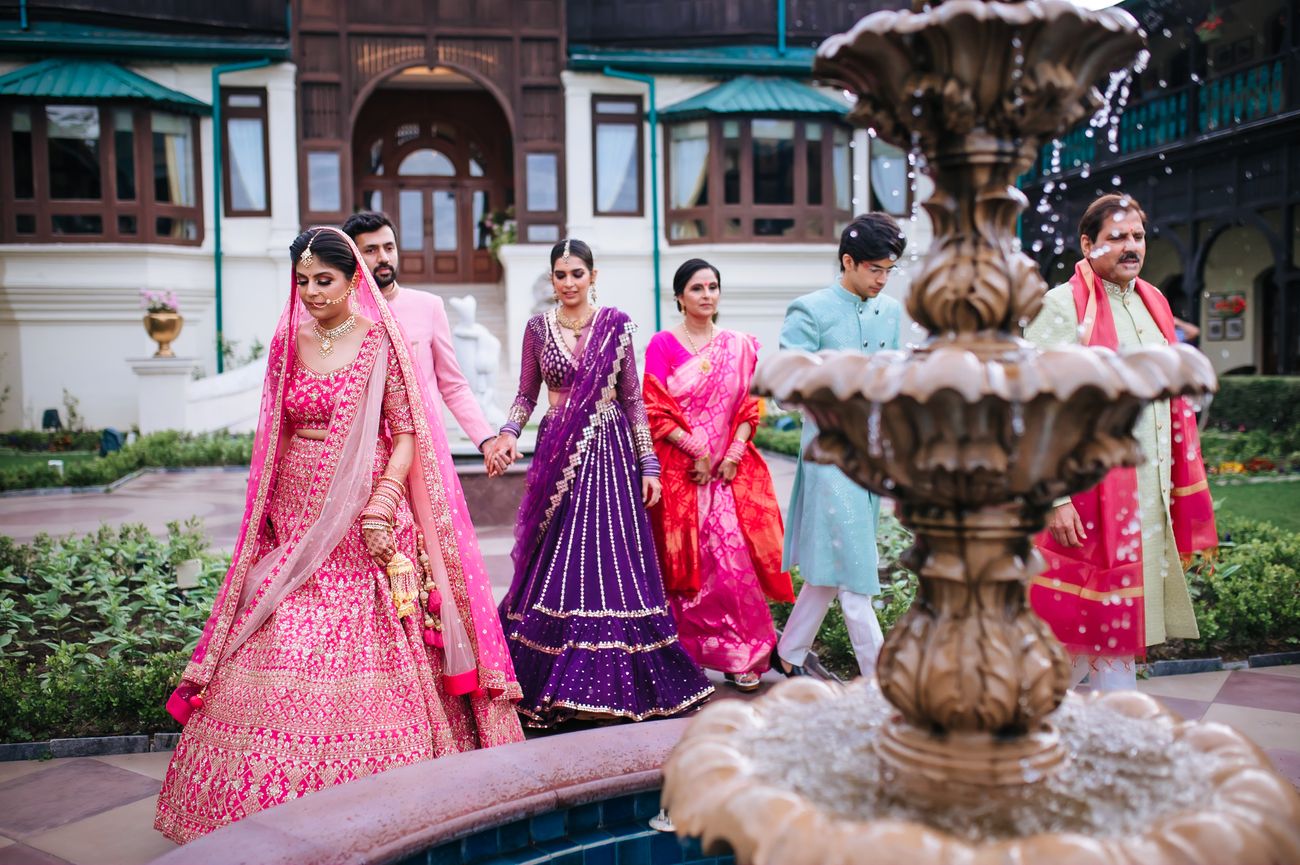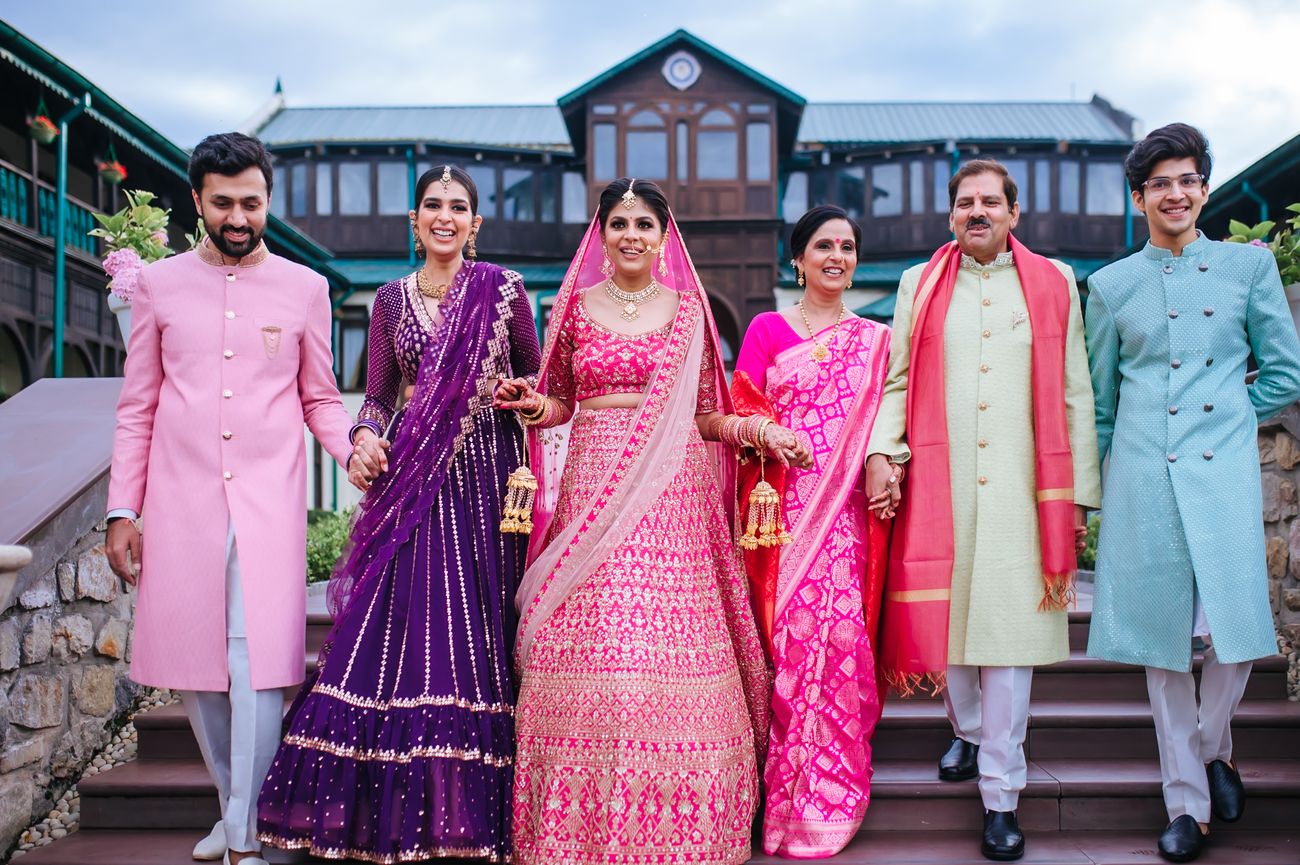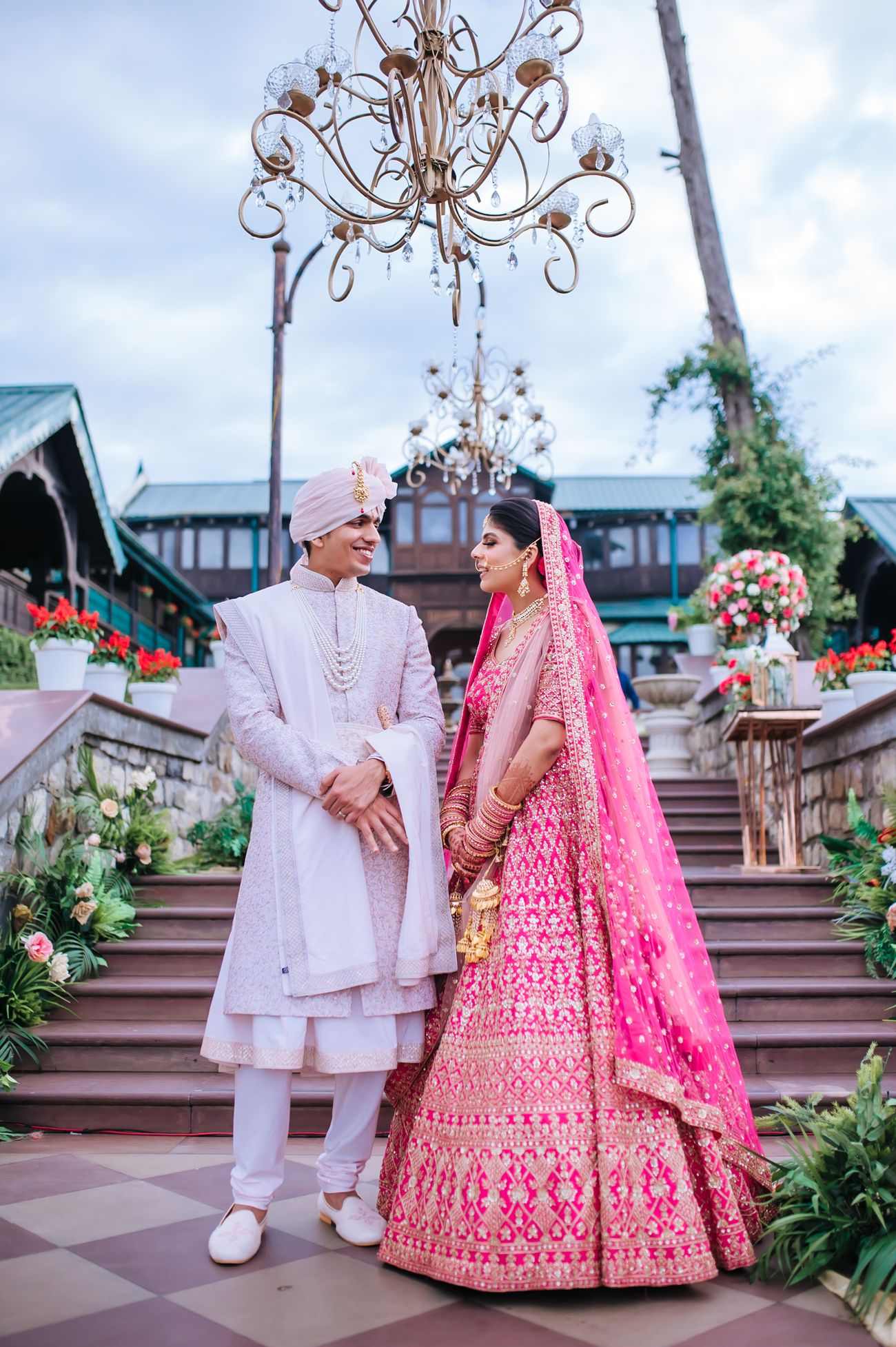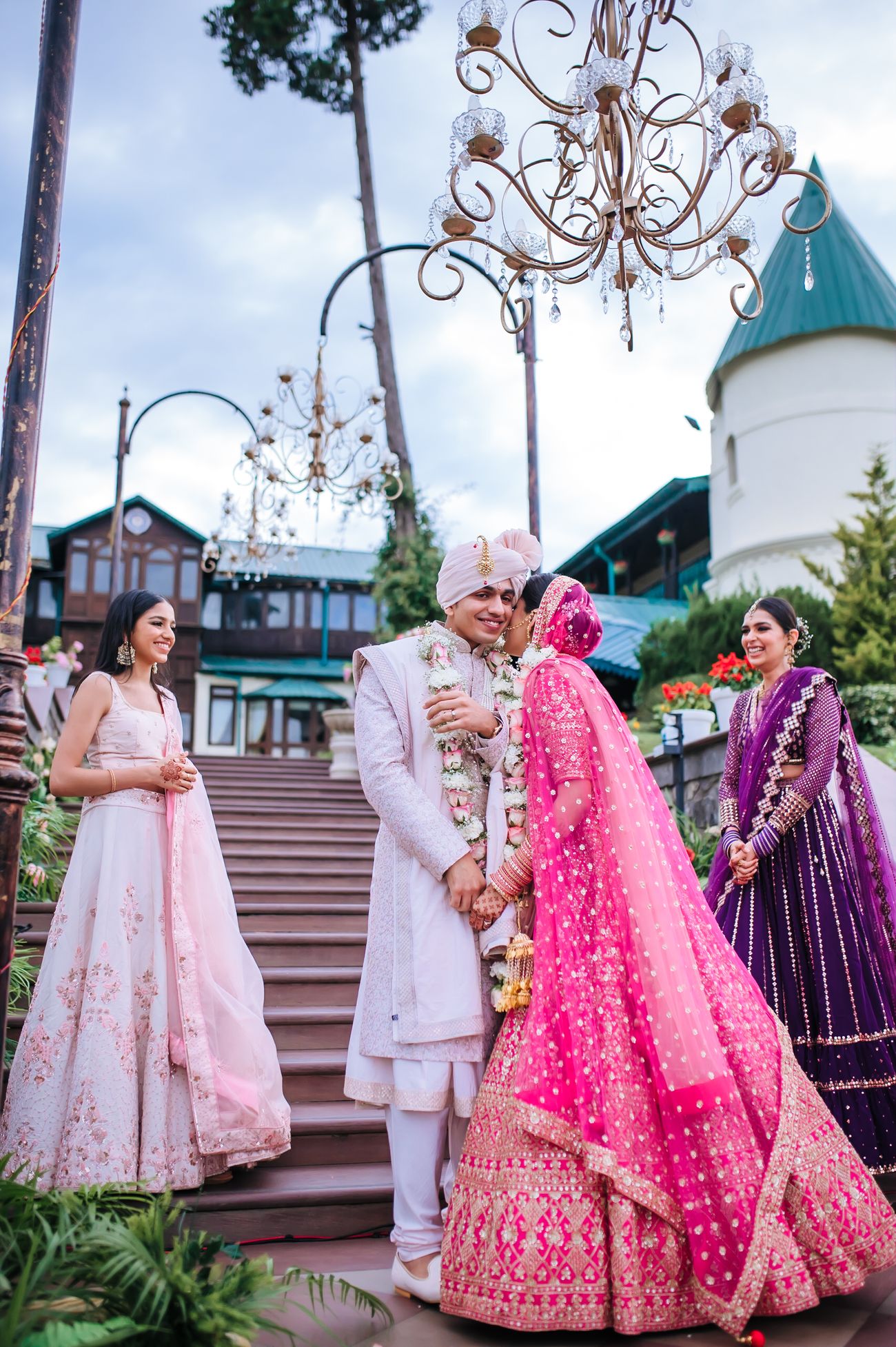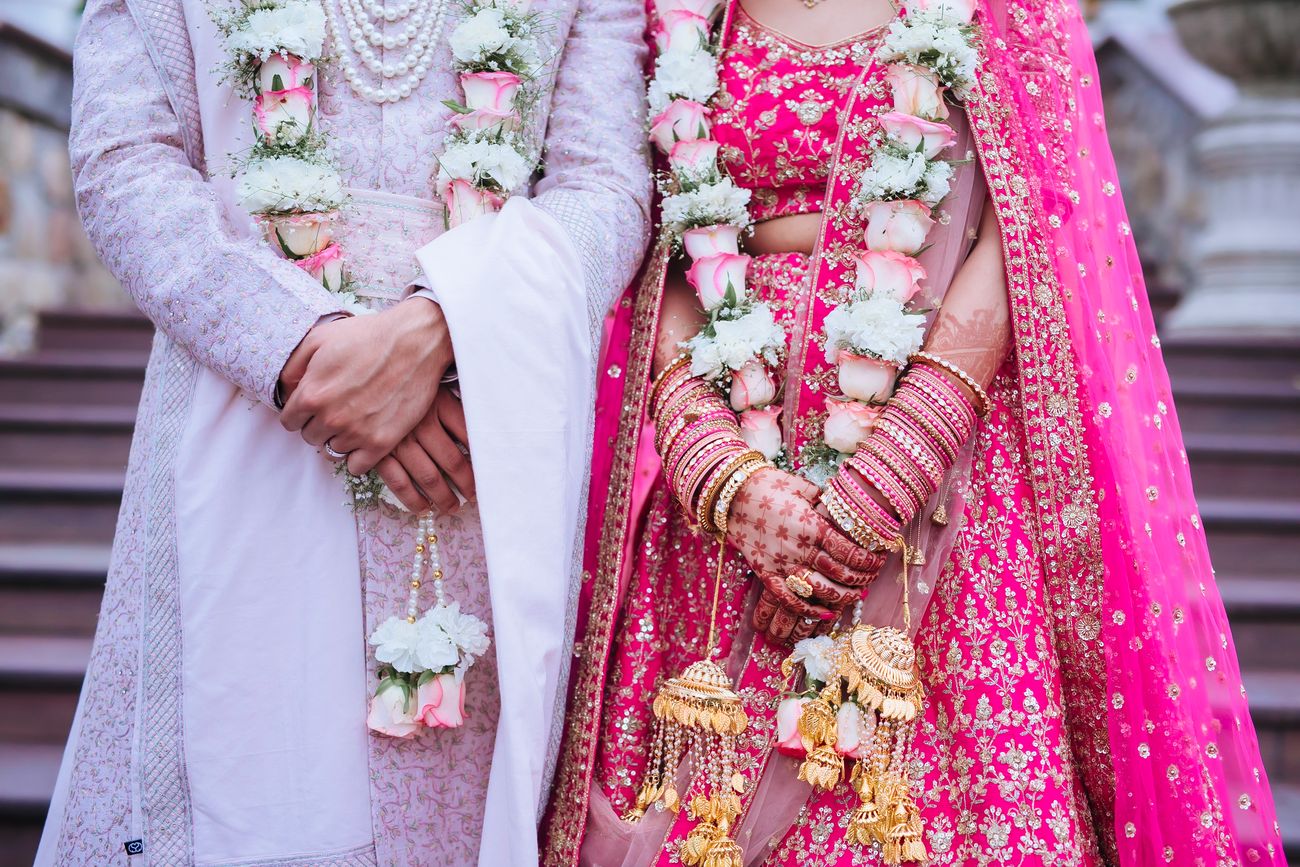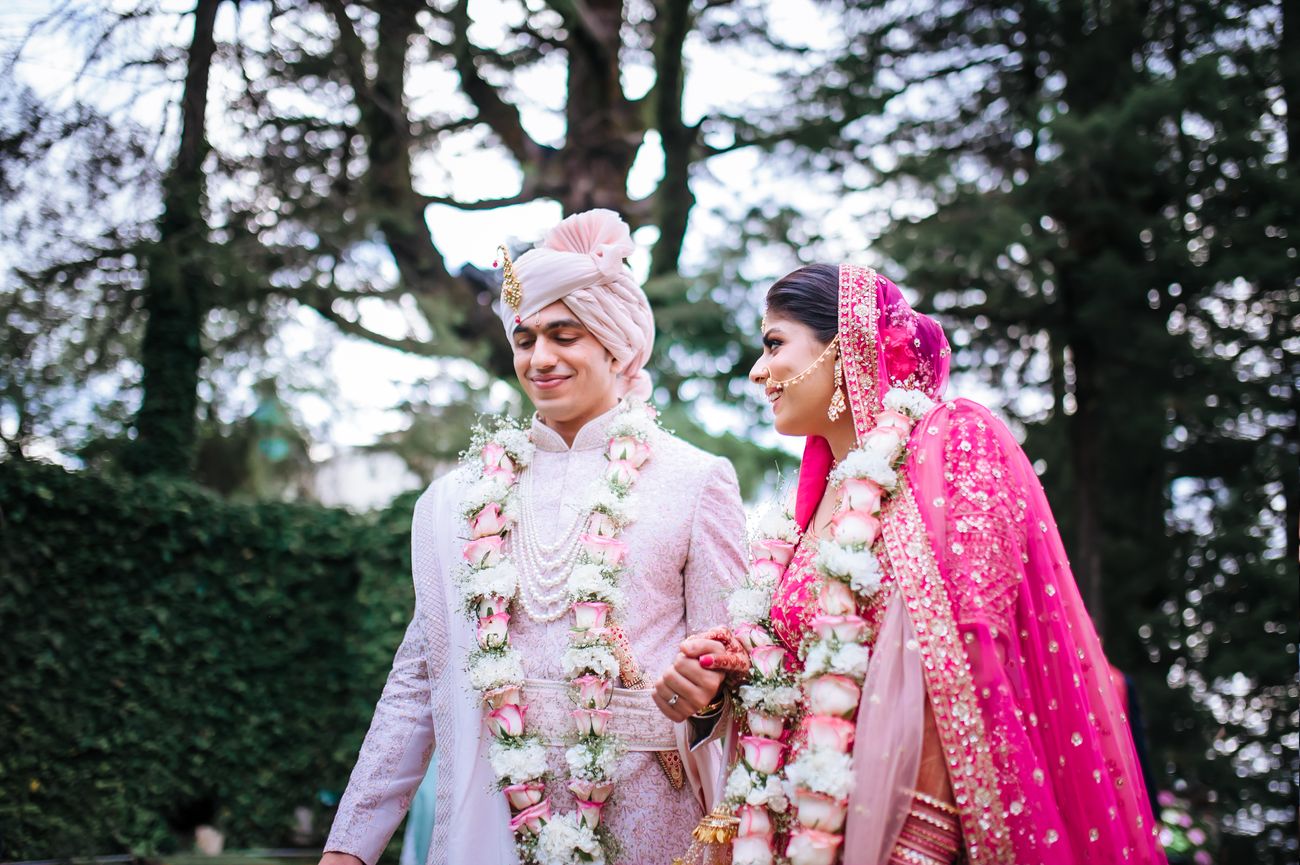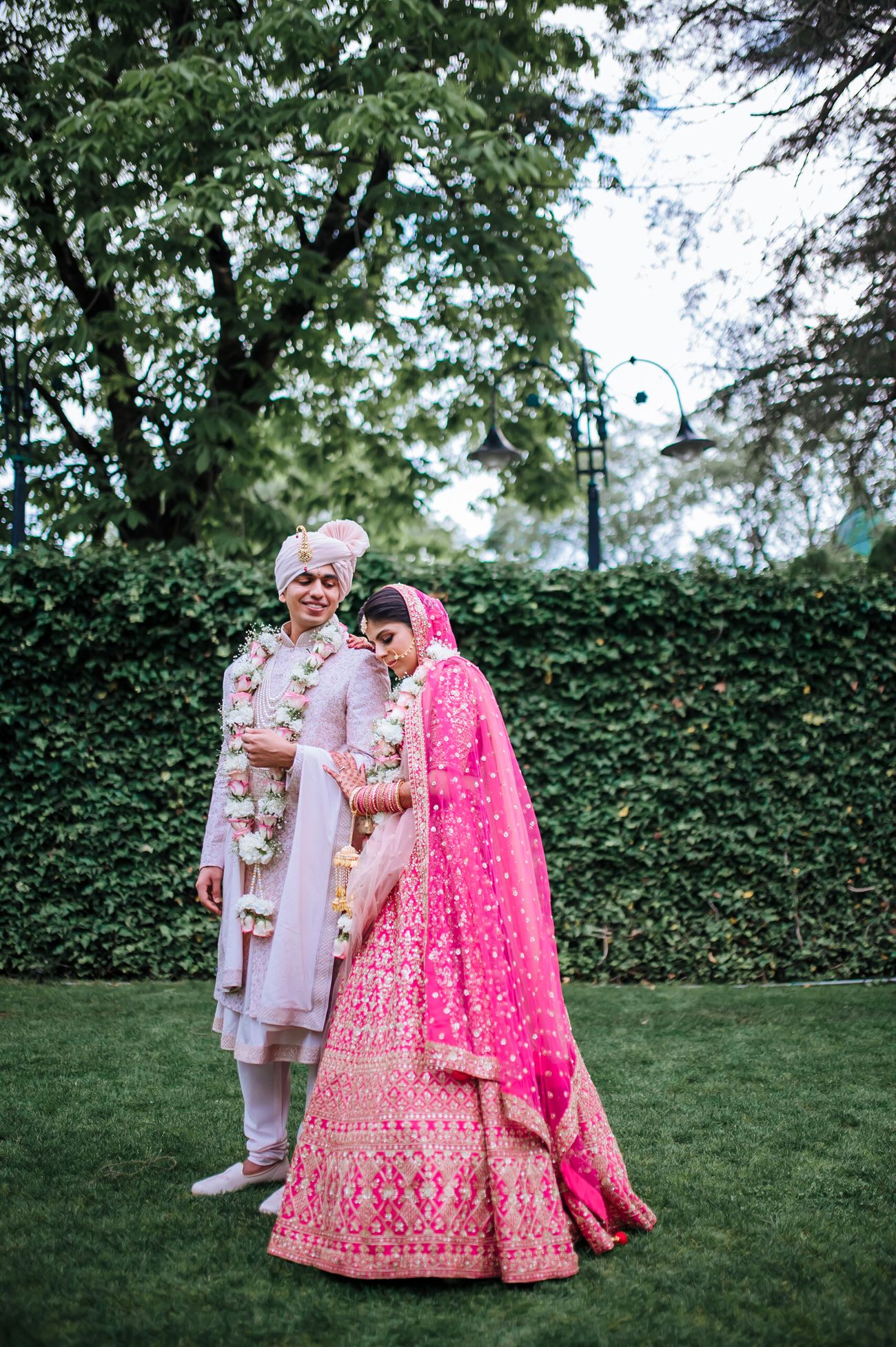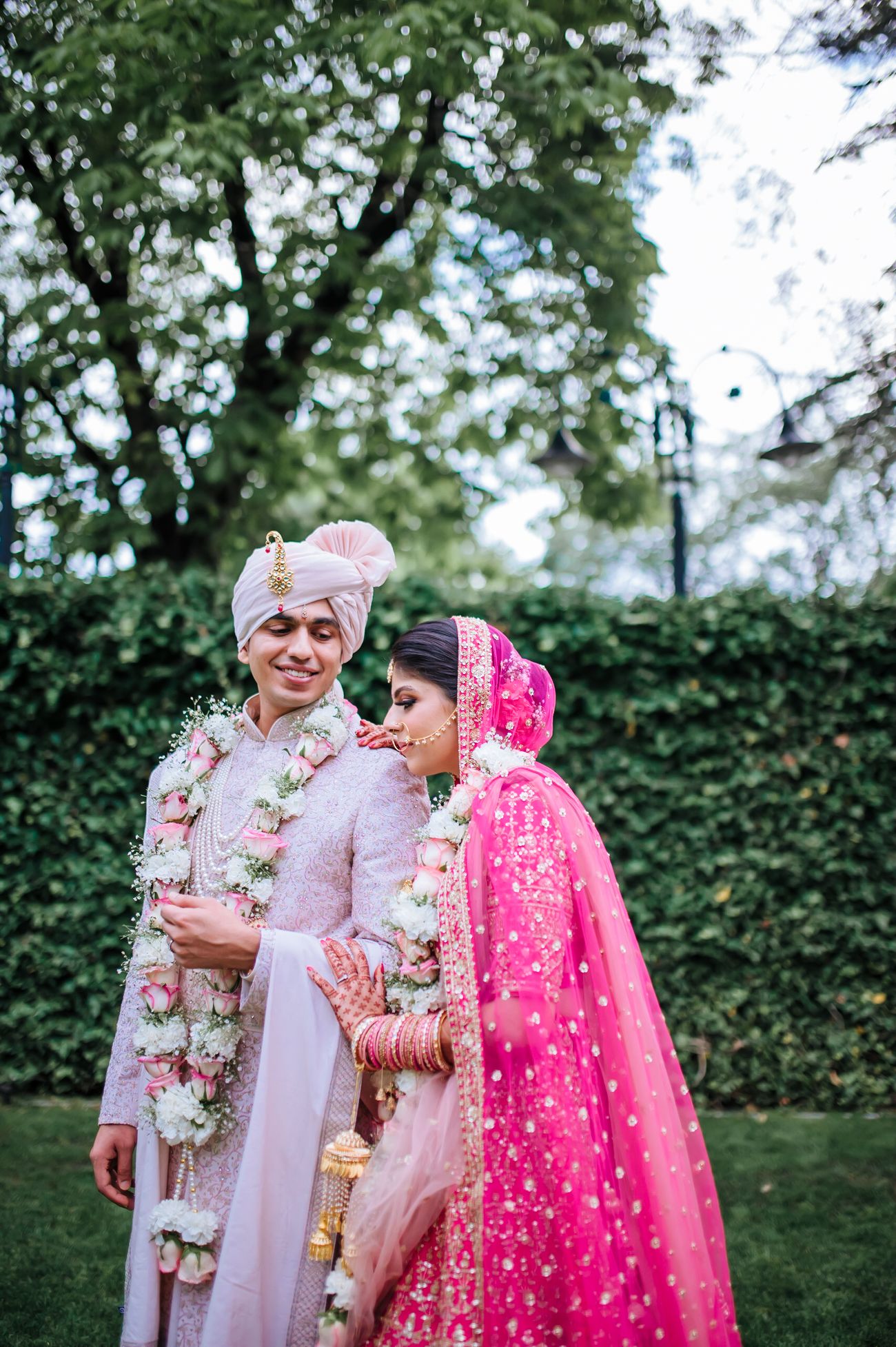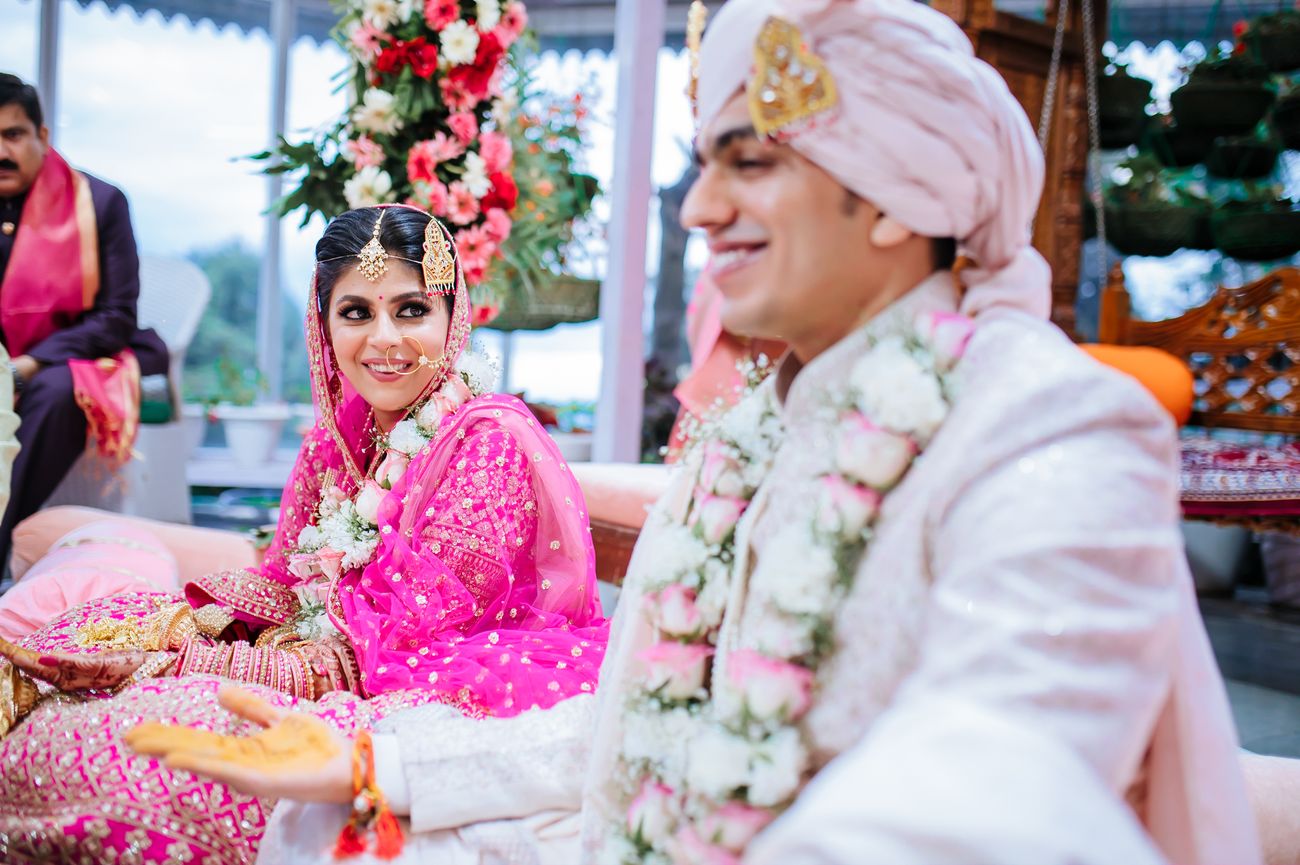 From The Bride: 
We got hitched on 19 June 2021. If I say that our wedding planning was a roller coaster ride - that would be a huge understatement. With lockdowns, restrictions, multiple COVID waves - our wedding date was shifted not once not twice but THRICE. It became a task to complete the simplest of the shaadi tasks. A lot of brainstorming, stress taking and bewildering sessions later what worked best for us was a laissez faire approach - we just zeroed in on a date (well third time is the charm as they say!) and decided that come what may we will get married wherever possible on the given date. Covid taught us all that sometimes the best laid plans may go astray. It is important at such times to zero down on your absolute "must-haves" and then just stick with those. We had a very strong support system which got us through all the last minute preparations when the lockdown was finally eased. Each family member was in charge of one department which made sure we were not burdened with it all (a special shoutout to my sister here for keeping our spirits up at all times). Luckily all our vendors as well (from the hotel management to the photographers and makeup artist) were very supportive through all the postponements. Things worked out for us ultimately and we had a wedding exactly the way we wanted - fun, close-knit and in the hills!
P.S. – There were certain last minute hiccups in the form of rains but hey we got a rainbow at the wedding (and also as the elders say rains are auspicious!) :)

Vendor Reviews: 
Venue: Welcomhotel - The Savoy, Mussorie
The venue was absolutely beautiful that time of the year, and looked like a dream for all our events, especially with the mountain clouds, drizzle and a rainbow during varmala! The hospitality was unmatched, and the food was absolutely amazing (our guests still remember it!). We had absolutely no complaints on any fronts whatsoever! Hands down one of the best properties out there.
Makeup Artist: Aarushi Kathuria
Aarushi was the makeup artist for my sister's wedding, and we absolutely loved her work - so we didn't look anywhere else before booking her for my wedding. In fact I trusted her completely and let her run with all the looks. She is very good with mature skin as well so never had to worry about my mom. Big thumbs up!
Photography: Beginnings For You
Simran is incredible! The amount of effort she put in during the three days was commendable. She would recee the venues in advance to find the perfect little spots and then would make sure that we squeeze some time out to get couple and family portraits (which often get missed out in all the madness and fun). Goes without saying that she is very talented and her attention to detail is amazing. She is also very patient and will make you feel comfortable from get go. Highly recommend!
Videography: Film Screen
Aman and the Film Screen team are again amazing. During the three days we could see that they were extremely invested in the work, constantly on the lookout for candid and real shots and always punctual and available (be it early morning poojas or after-parties)! The fact that they reached out to us on their own after the wedding to get bytes from some family members and friends who were busy at the time or couldn't attend the wedding was really impressive. The trailer that they have put together is beautiful – we had not edits to suggest! Aces in our book!
Bridal Outfits: Mehendi - Prevasu, Coctail - Seema Gujral, Wedding - Vasansi
Prevasu has a highly versatile and beautiful collection of Indian outfits. My mother, sister and I all got outfits from here for one function or other. Prerna herself is very sweet and will guide you through any customisations that you may need. Must visit! For wedding I visited Vasansi, Jaipur. They have a limited but wonderful collection of wedding lehengas. Very intricate and beautiful craftsmanship.
Groom Wear: Mehendi and Haldi - Antatah, Cocktail - Vaish at Rivoli, Wedding: Jade Blue (Siddesh Chauhan Label)
Ayush is the perfect person for customised men's wear. The stitching is obviously very good, but what sets him apart is that he will ensure that every little detail of the outfit is exactly as per your expectations (even if that means starting from scratch again). Very reliable and talented. Vaish offers truly bespoke fitting for suits with multiple trials zeroing in on the very last thread to create the perfect tuxedo. They were also very helpful in getting all the other accessories and helped put together the entire ensemble. The options Jade Blue had were excellent and quality of work for the sherwani was impeccable. Extremely classy and beautifully intricate at the same time.
Vendors: Venue: Welcomhotel - The Savoy, Mussorie; Makeup Artist: Makeup by Aarushi Kathuria★ 3.8 ; Photography: Beginnings For You★ 5 ; Videography: Film Screen★ 5 ; Bridal Outfits: Mehendi - Prevasu★ 4.6 , Coctail - Seema Gujral Design★ 4.4 , Wedding - Vasansi★ 4.2 ; Groom Wear: Mehendi and Haldi - Antatah★ 5 , Cocktail - Vaish at Rivoli, Wedding - Jade Blue (Siddesh Chauhan Label)