Brides That Went Completely Minimal With Their Bridal Jewellery!
BY Apoorva | 26 Aug, 2019 | 77646 views | 4 min read
Minimal bridal jewellery doesn't mean boring. In fact it's refreshing to see a bride donning simple pieces yet shining through. Plus it means that you can save up on all that expense that goes in creating bulky jewellery sets that you may never wear again! Here's some of our favourite one.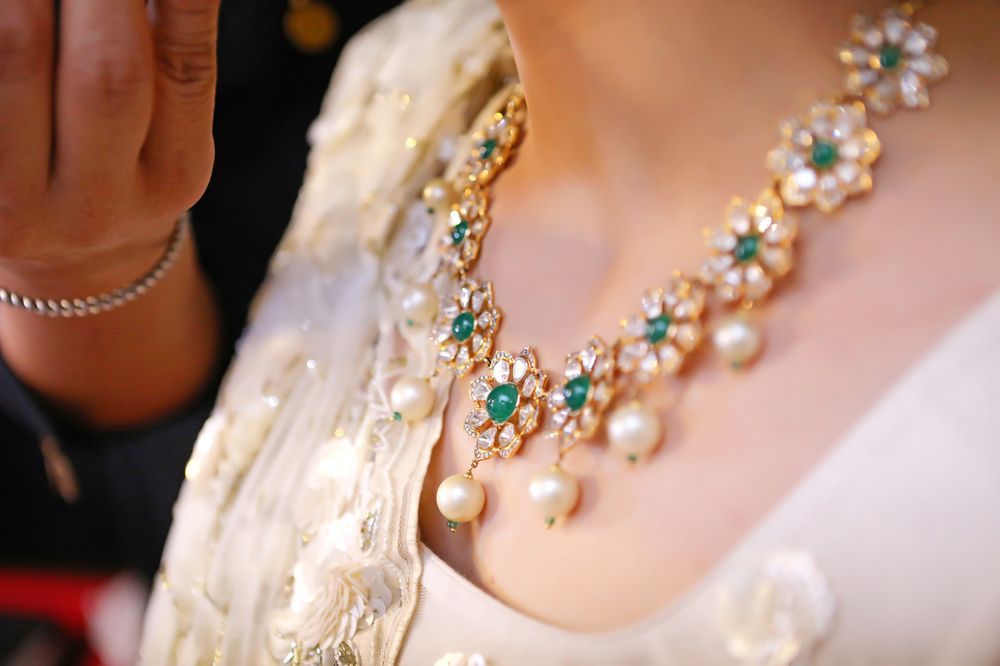 Image via Arush and Anahita's Real Wedding
Diamond Beauties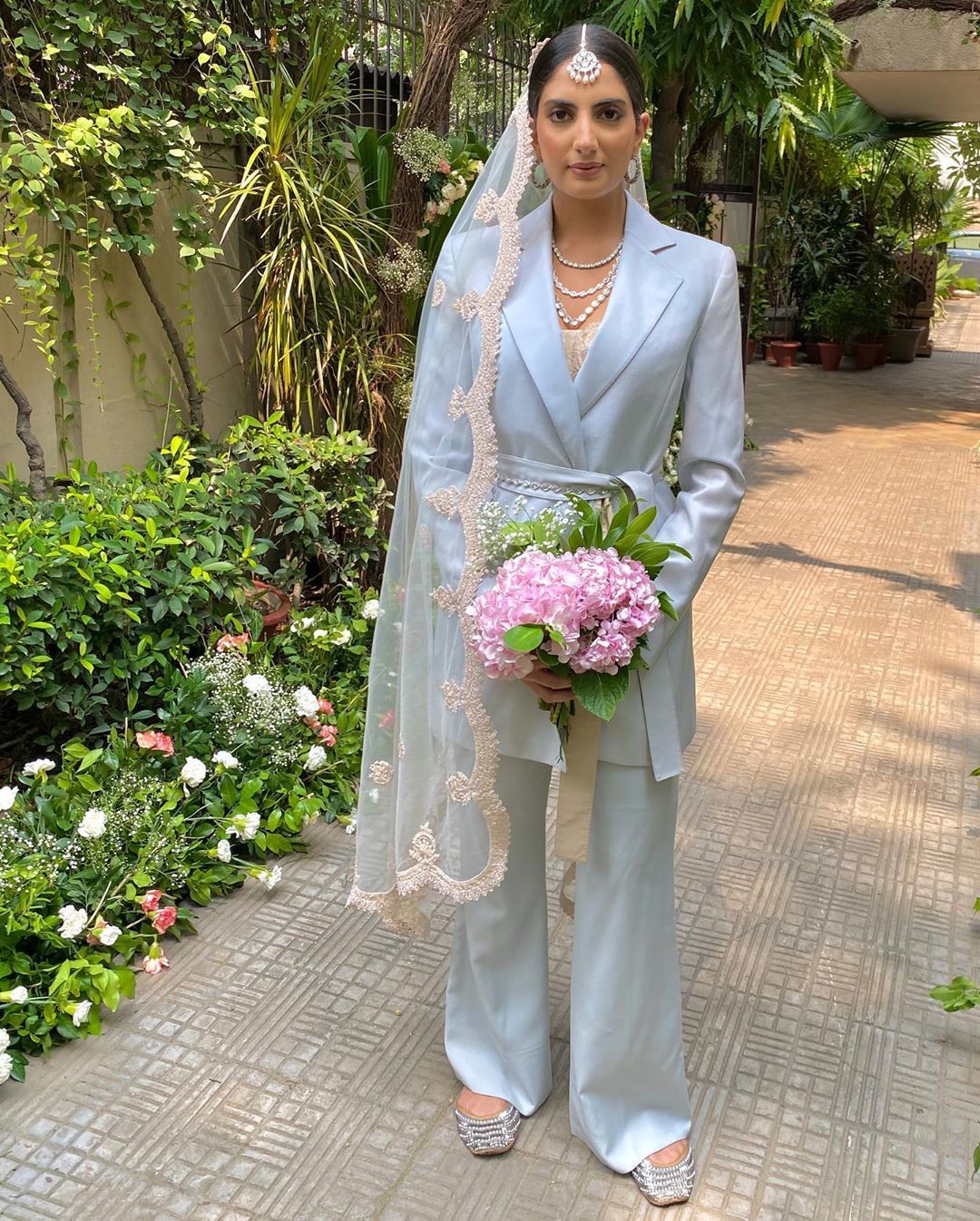 Image via Sanjana's Wedding Look
Loving how this unique bridal look included layering of perfect diamond lines to give it that bridal diamond set look!
Ruby And Diamond Wonder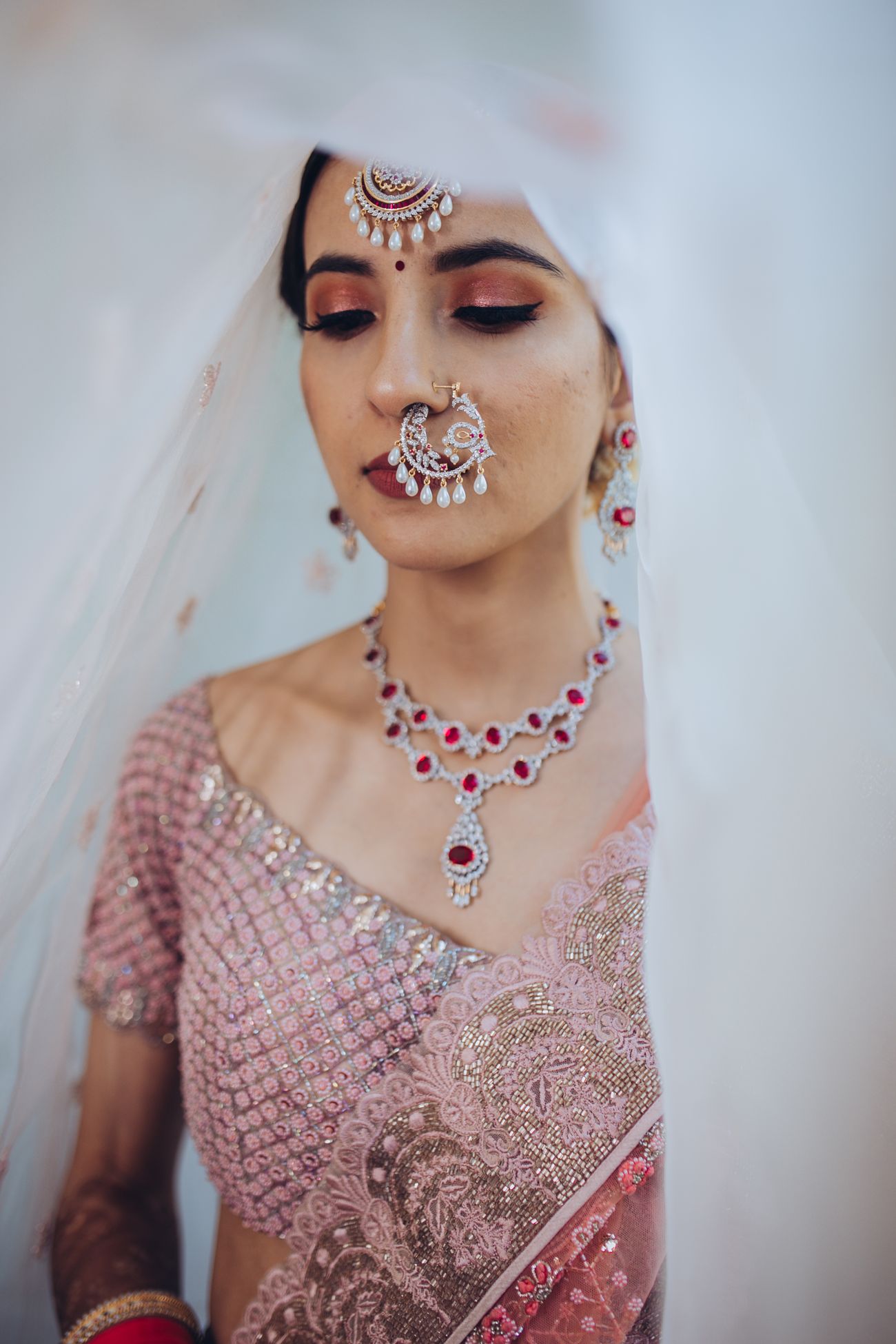 Image via Shinam and Nilay
This bride wore a simple ruby and bridal diamond jewellery on her wedding day
Mini Necklace Love!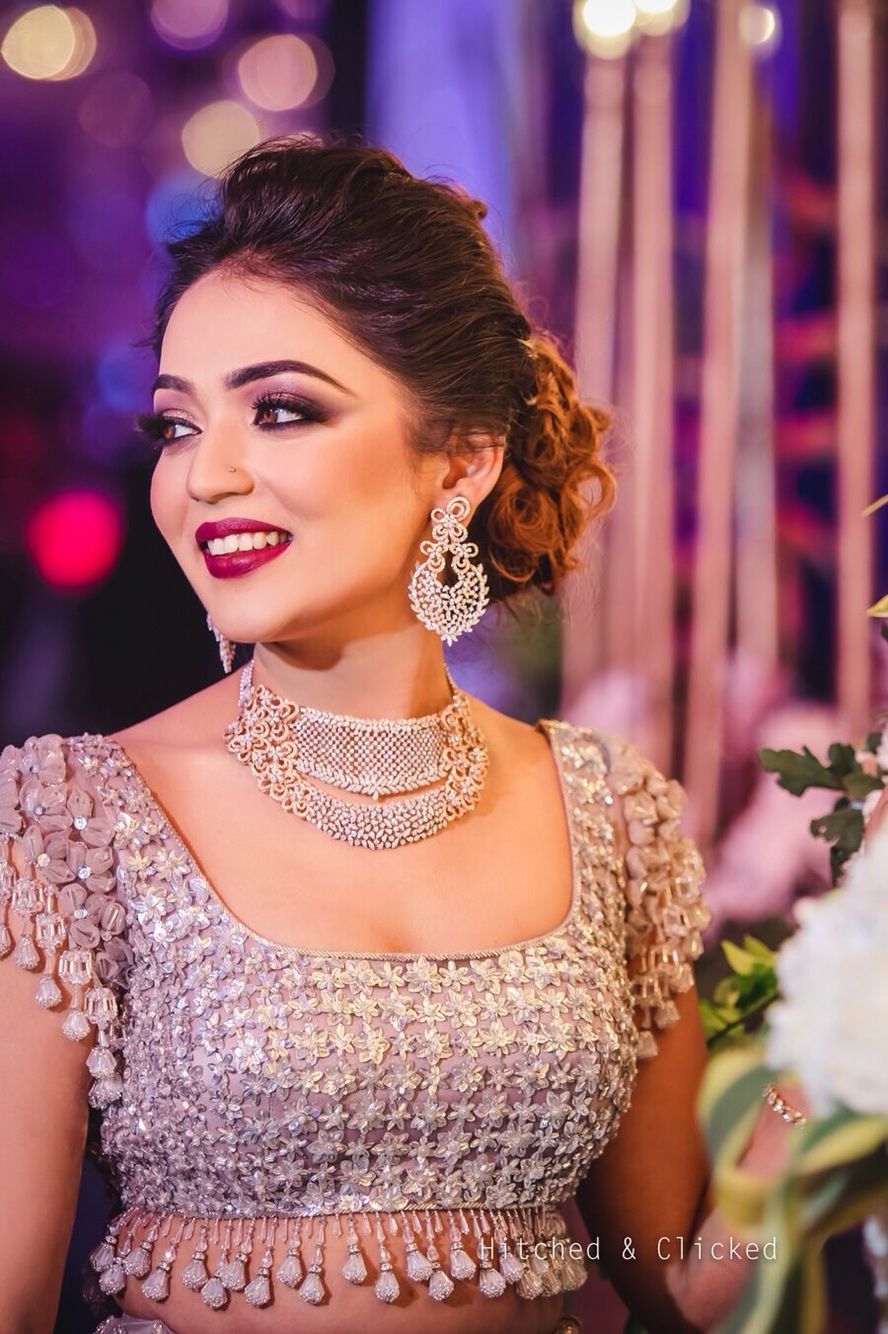 Image via Shahid's Makeover★ 4.2
If you are looking to wear a necklace yet keep it minimal, make it a mini necklace like this bride did.
Triple Diamond Layered Bridal Necklace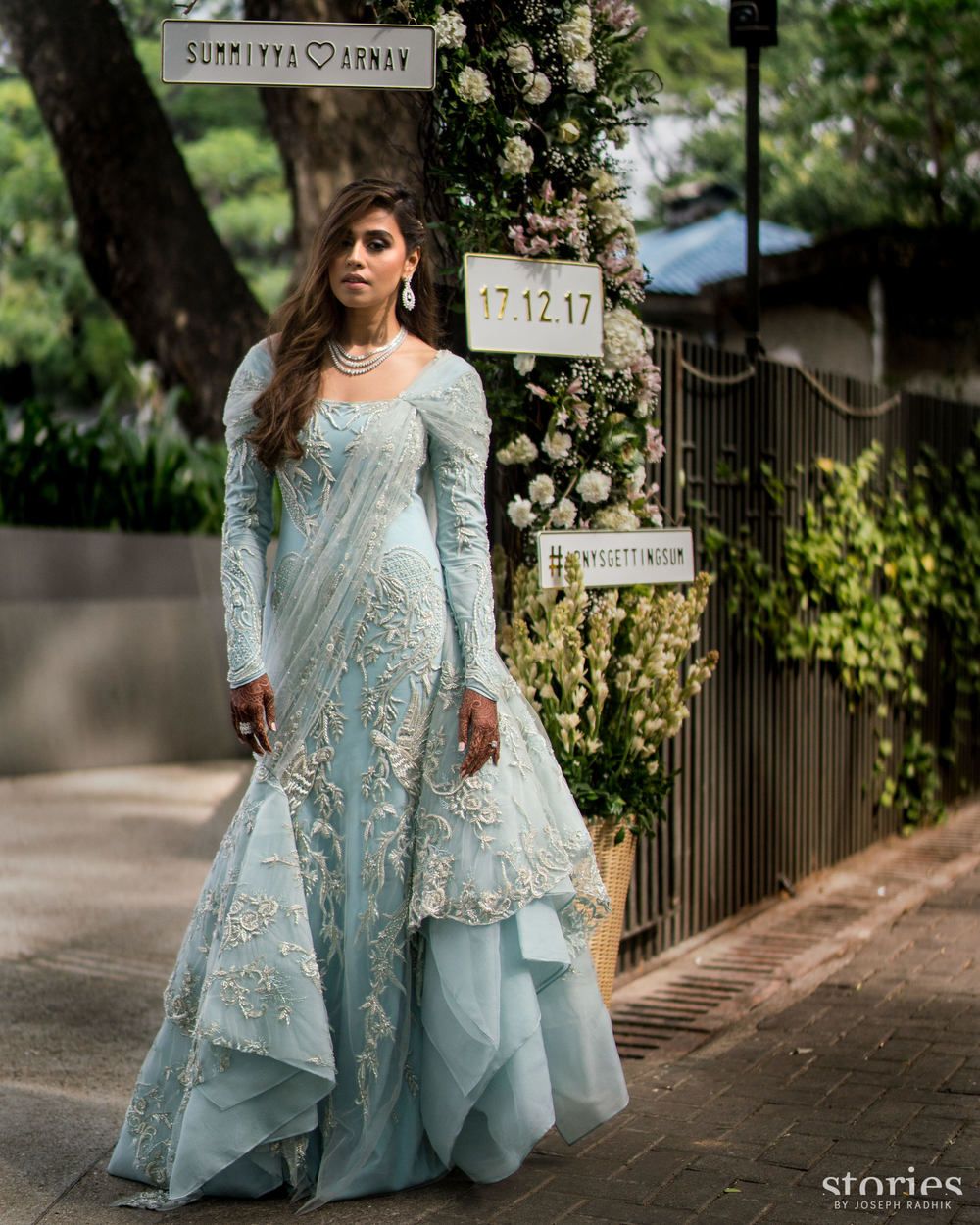 Image via Summiyya & Arnav 
Keeping it elegant and stunning, this blogger bride wored a layered piece to let the diamonds and her outfit do the talking!
Diamond Strands!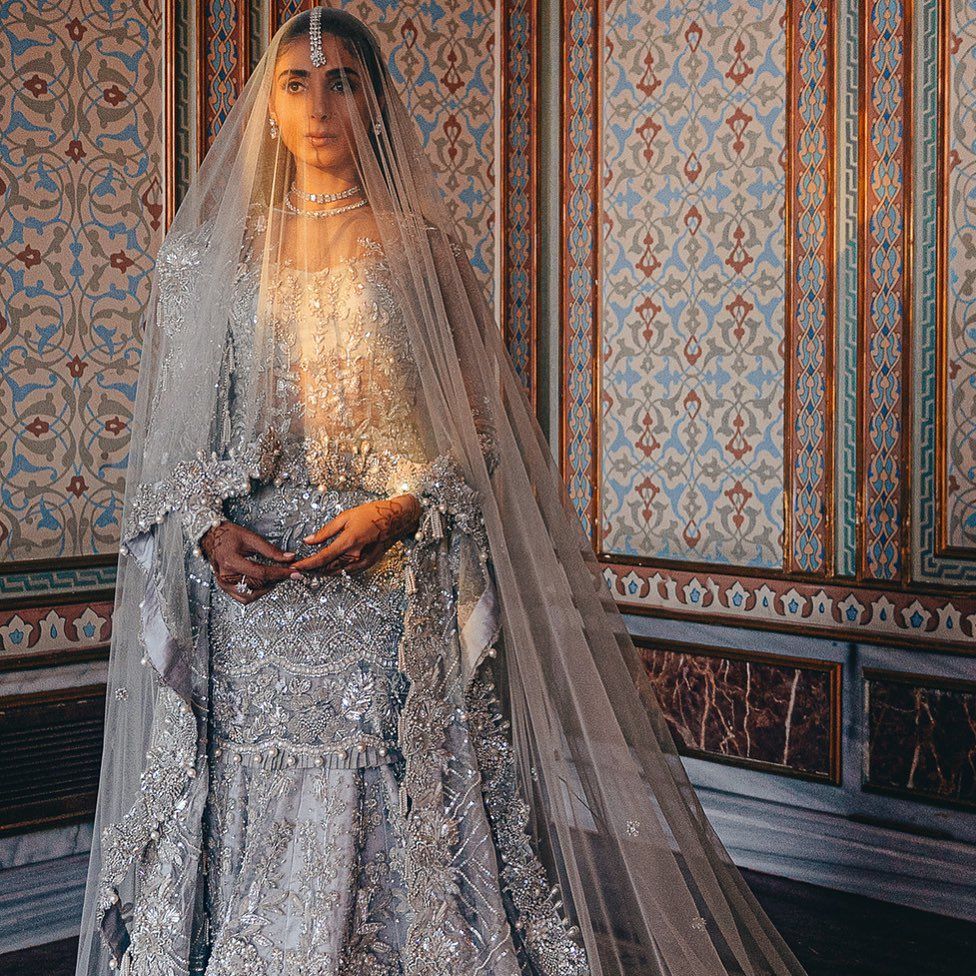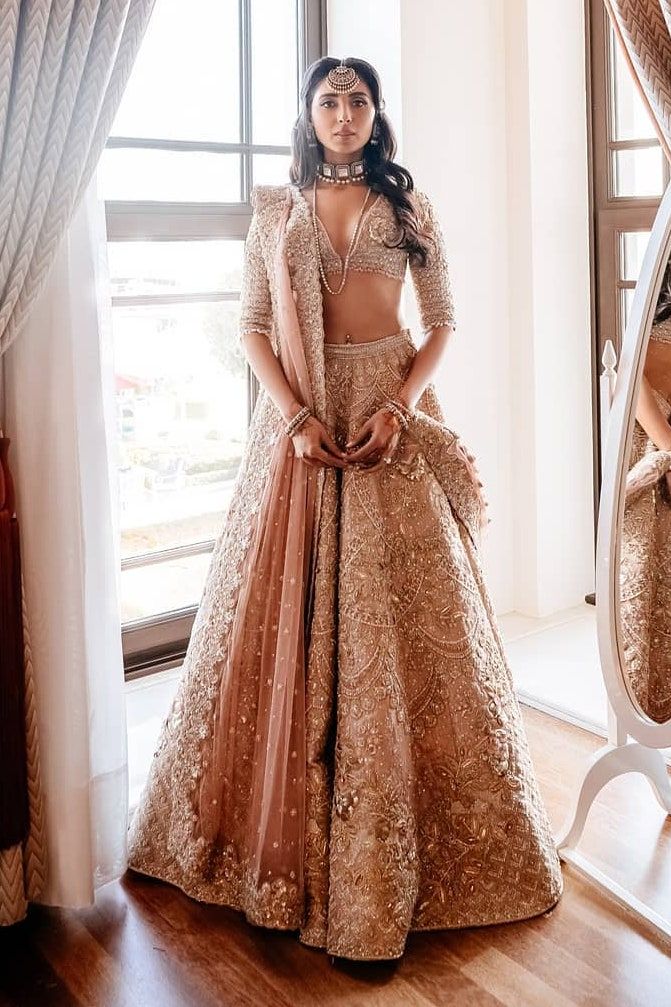 Image via Pernia and Sahil
Loved how she went super minimal with her diamond jewellery on her wedding as well as sangeet!
Pearl Loving!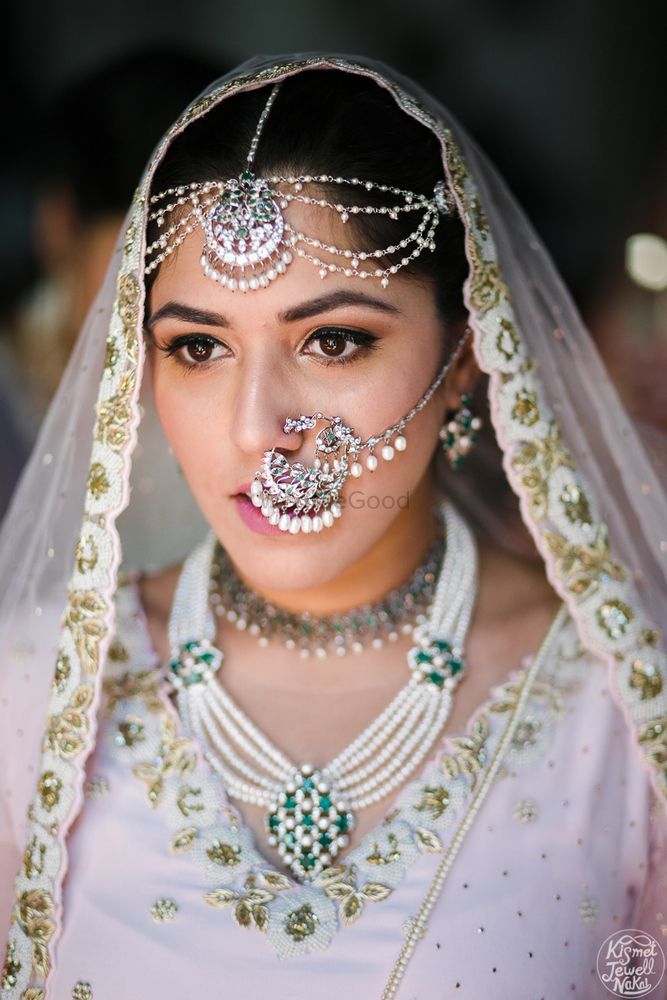 Image via Nina and Avi's Real Wedding
Along with a minimal neckpiece, this bride opted for a pearl haar which takes away all that bling and adds in a beautiful dose of class!
Delicate Beauty!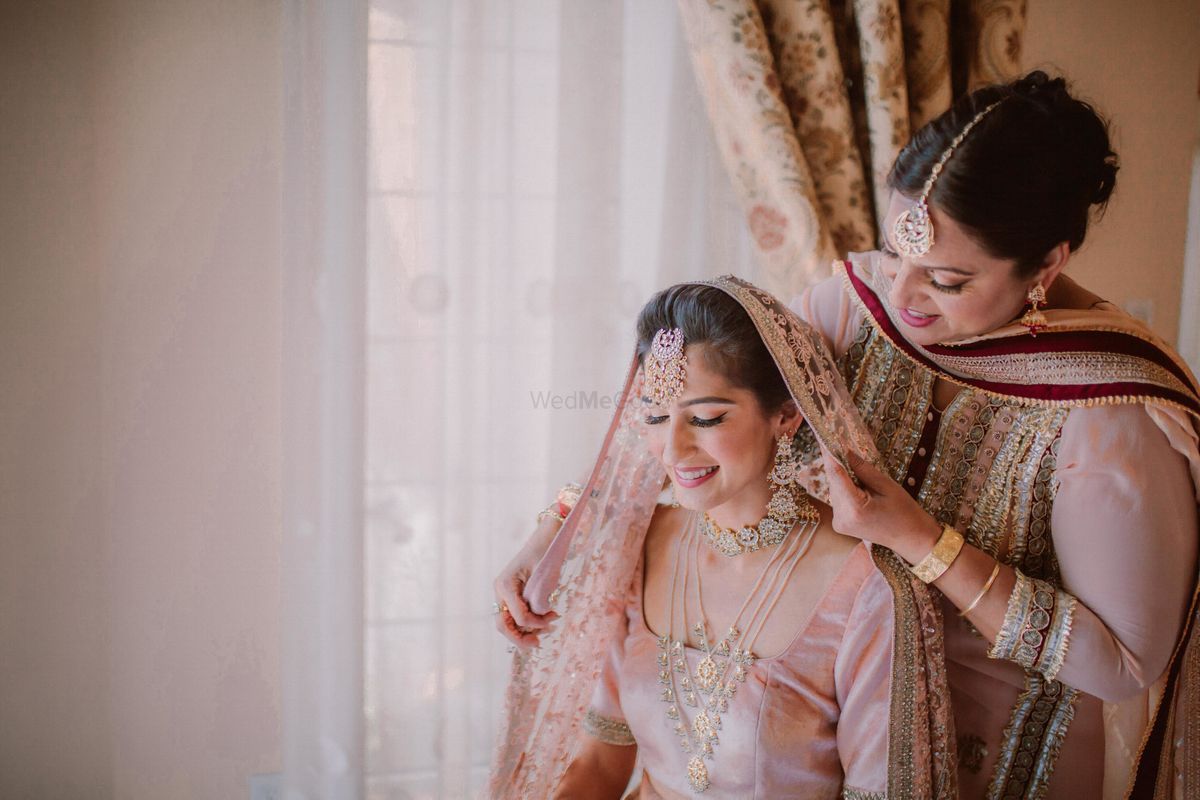 Image via Mannat and Jaswinder's Real Wedding 
If there was a bride that could symbolise beauty and simplicity in the same picture, it would be this one! A simple choker with a three-layered satlada… so stunning!
Edgy Yet Stunning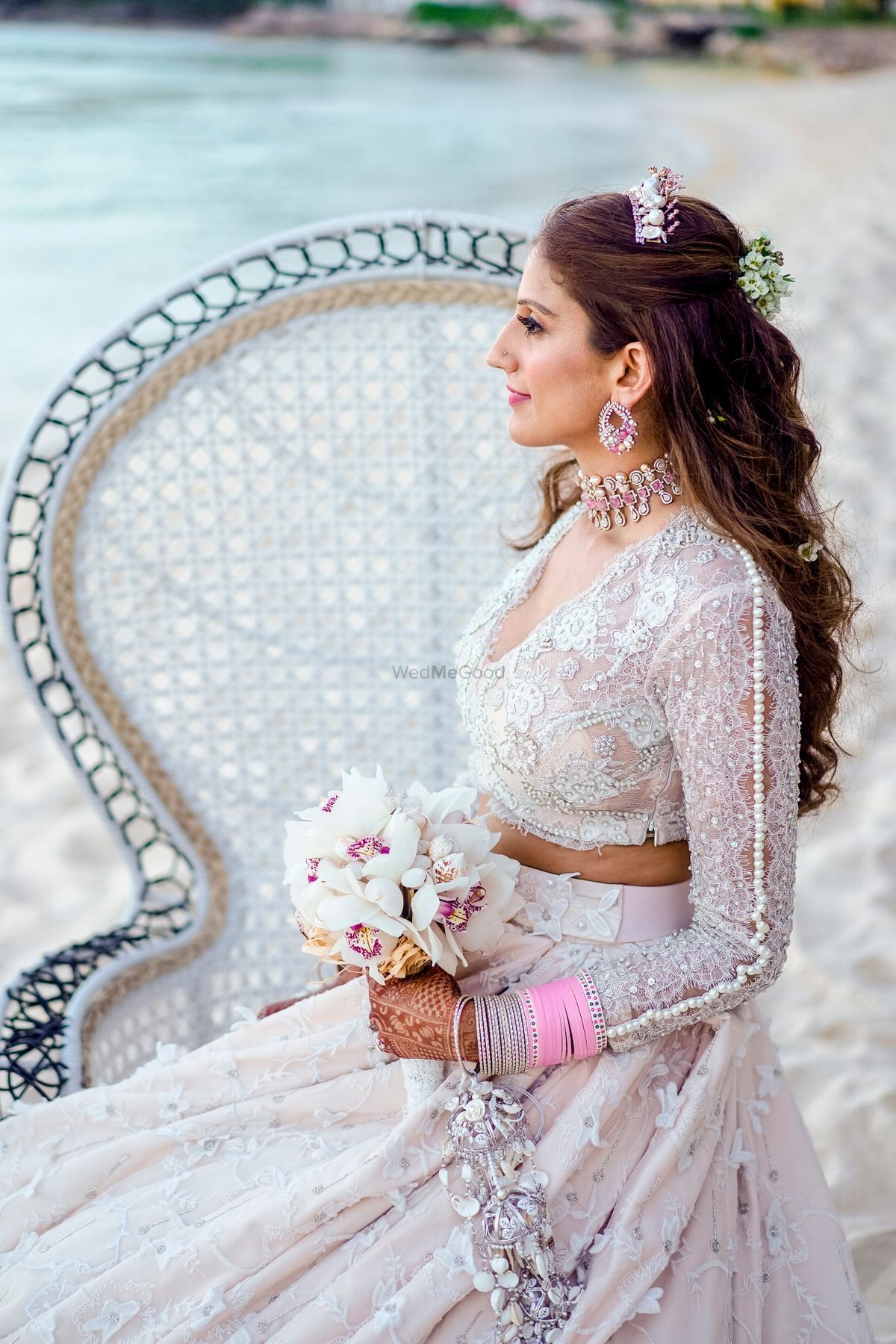 Image via Kaabia and Rushang's Real Wedding 
When the founder of Outhouse gets hitched, you can expect some gems! This bride let her outfit and larger-than-life wedding do the talking and kept her jewellery simple. We love the touch of princess-vibe with that tiara!
Simple Kundan Necklace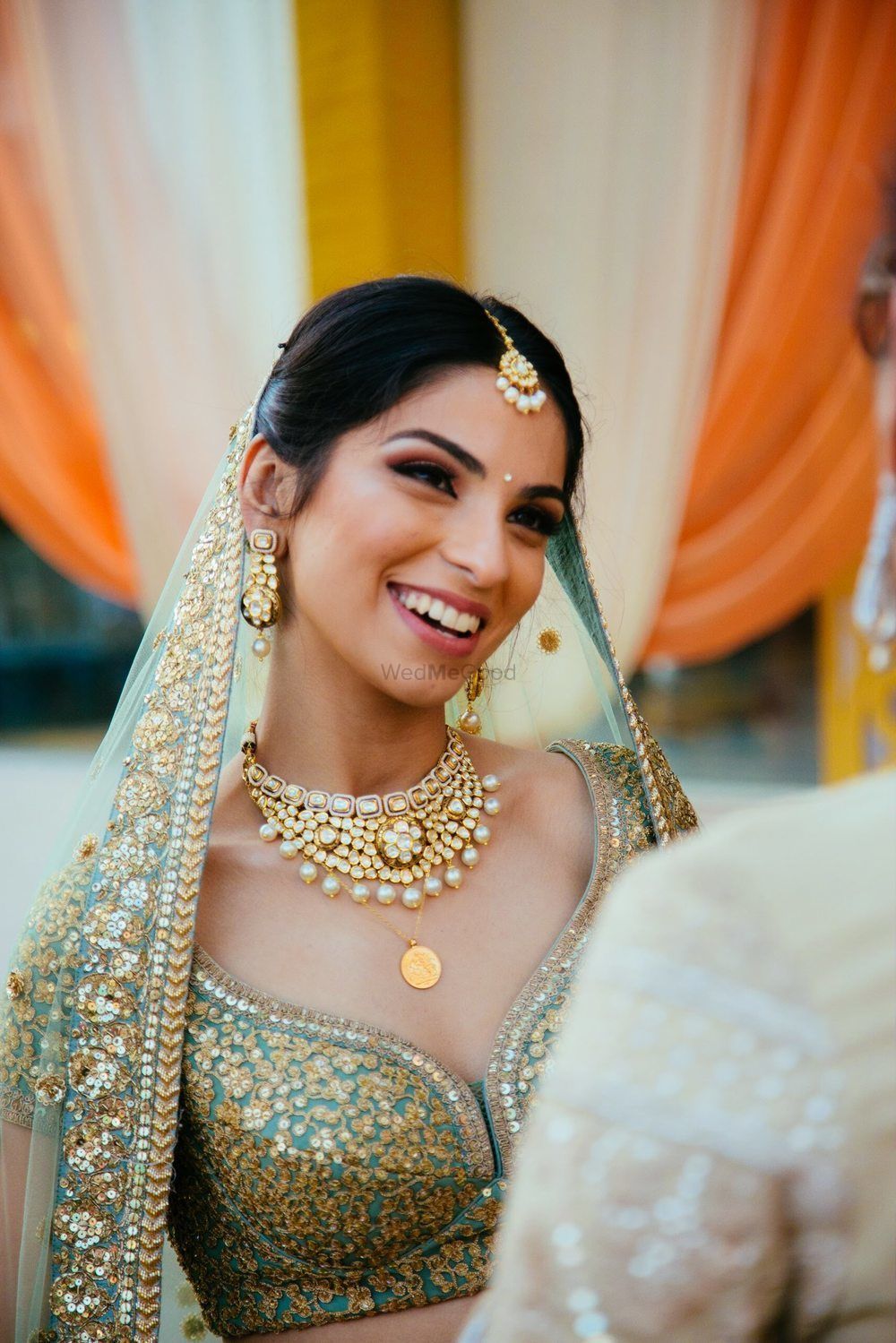 Image via Gautam and Mansha's Real Wedding 
If you want to don a kundan or polki piece, take a cue from this bride who went small yet looked sooo gorgeous on her wedding day
Floral Wonder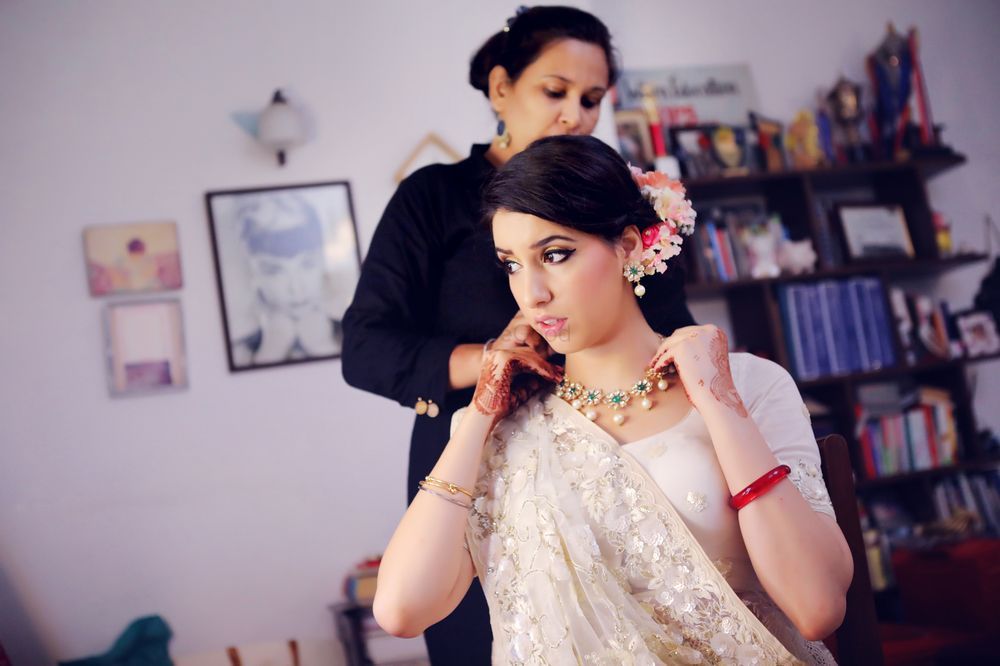 Image via Arush and Anahita's Real Wedding
This bride went with a beautiful emerald and diamond floral necklace which is all kinds of bridal jewellery goals!
A Minimalistic Choker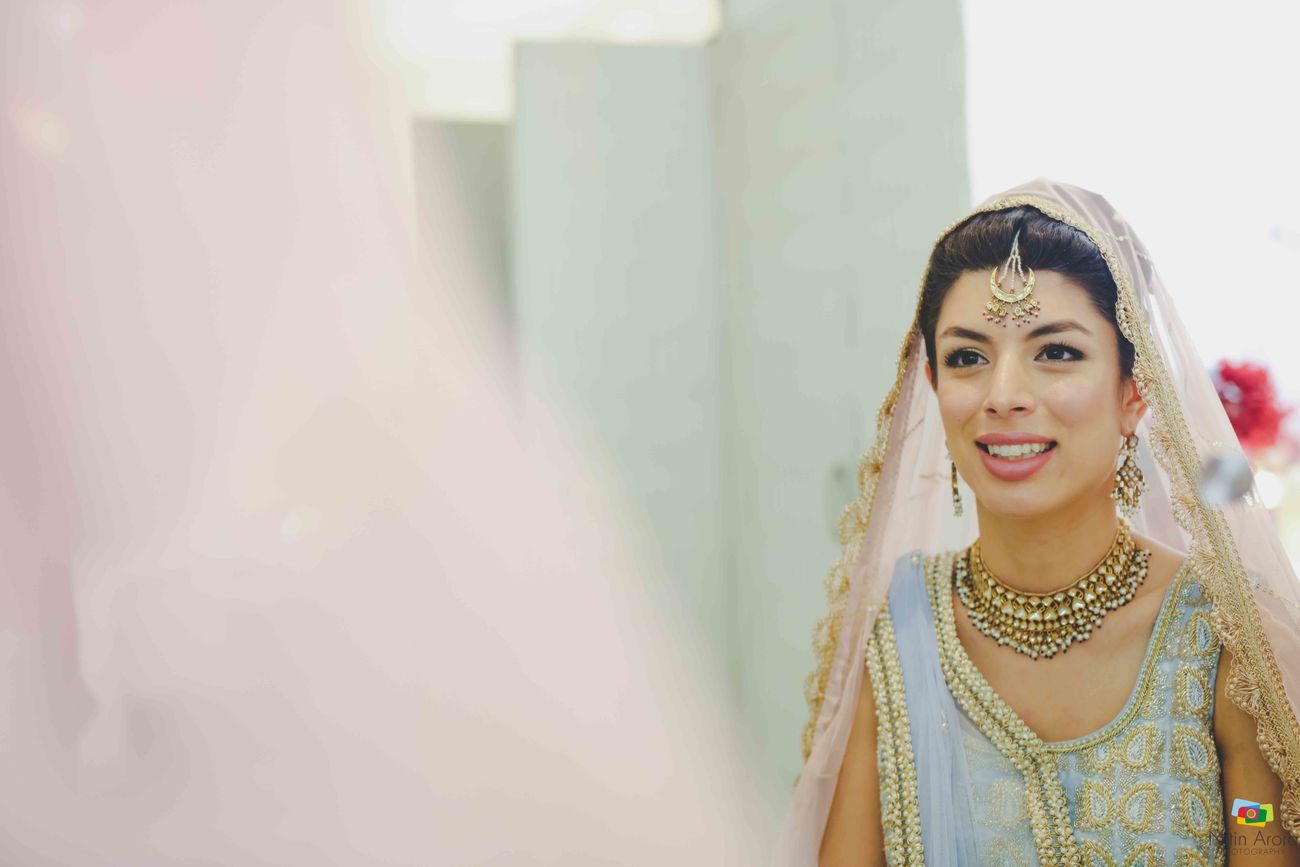 Image via Nitin Arora Photography 
Keeping in mind the pastel hues of her bridal outfit, she went with a simple choker piece with peral danglers than gave just a casual yet rich feel to the entire look!
How Beautiful Is This Delicate Piece?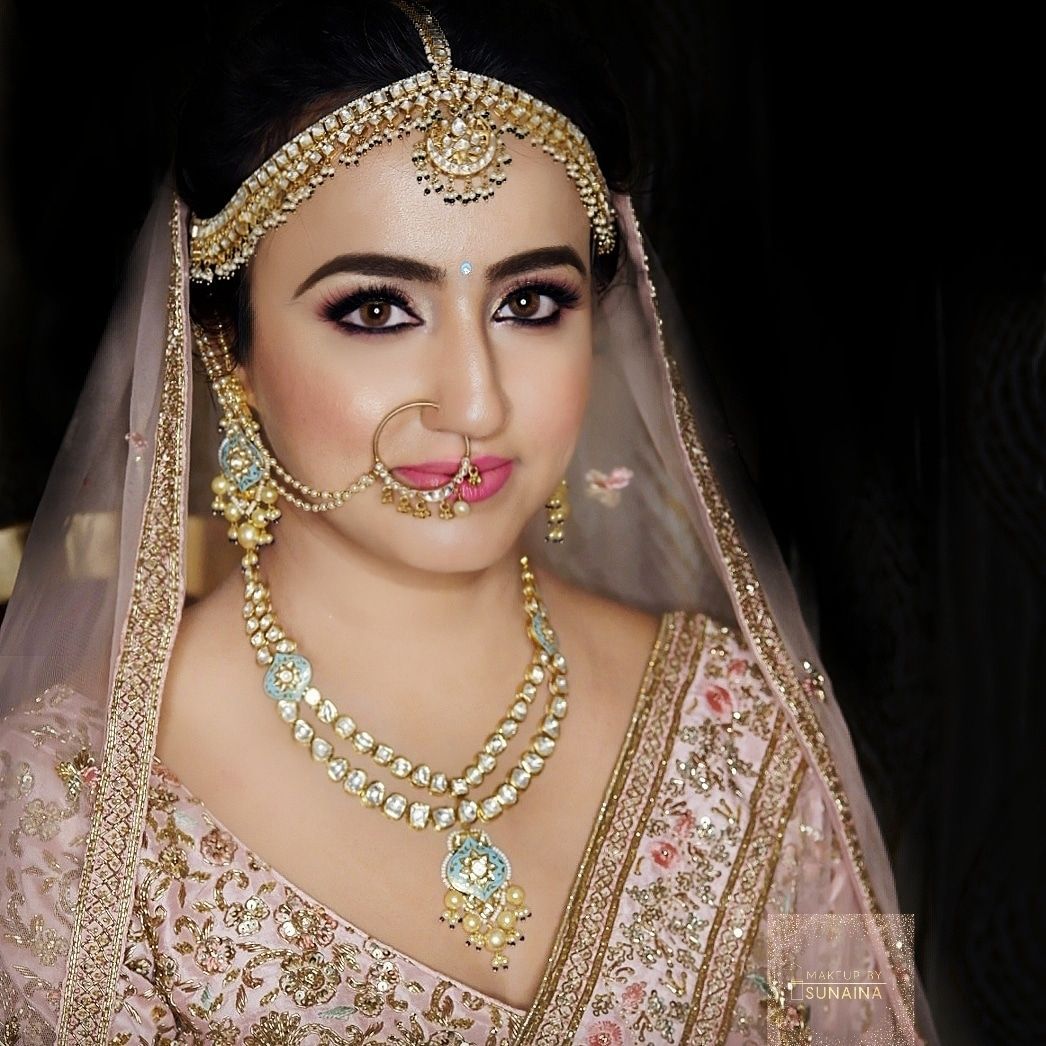 Image via Makeup By Sunaina★ 5
This bride chose a simple two-line kundan piece with a pendant allowing her beautiful makeup and outfit to shine through!
No Necklace!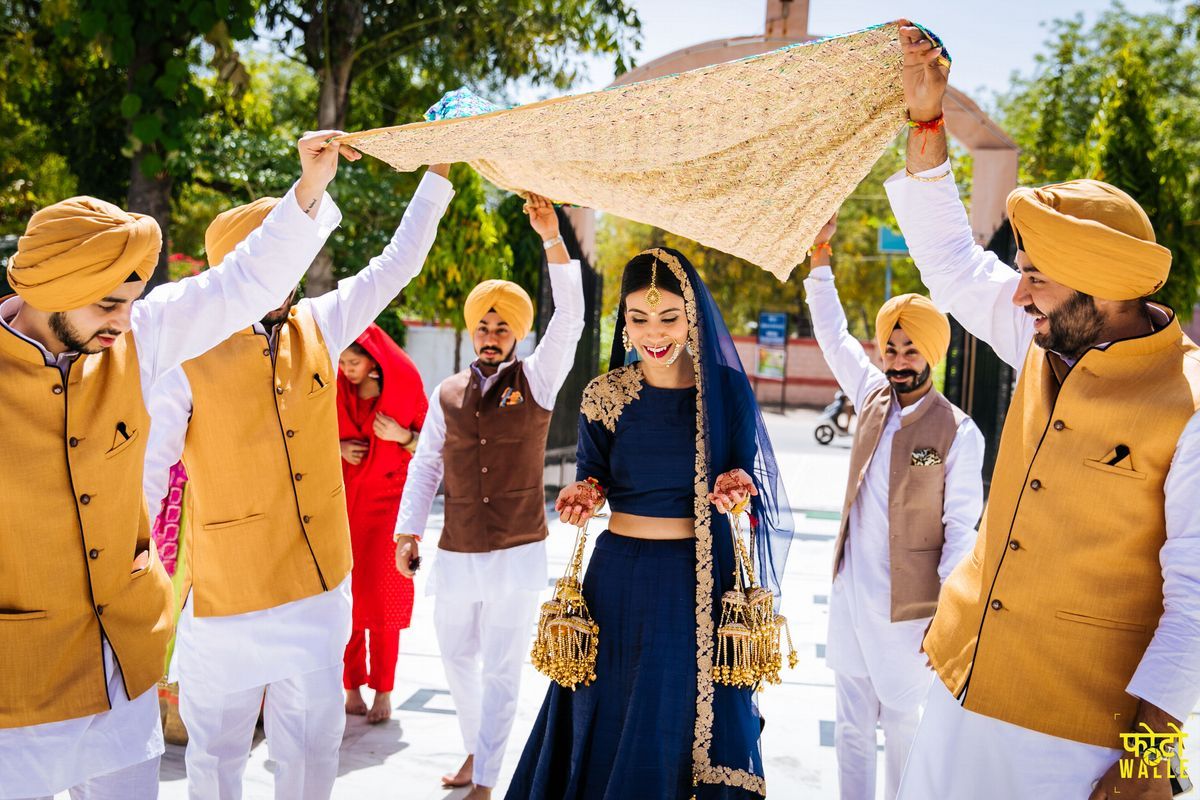 Image via Fotowalle - The Story Folks★ 4.9
This bride went completely minimal and sported no necklace on the day of her wedding! We are loving that high neck blouse along with lots of kaleeras
This One Let Her Blouse Do All The Talking!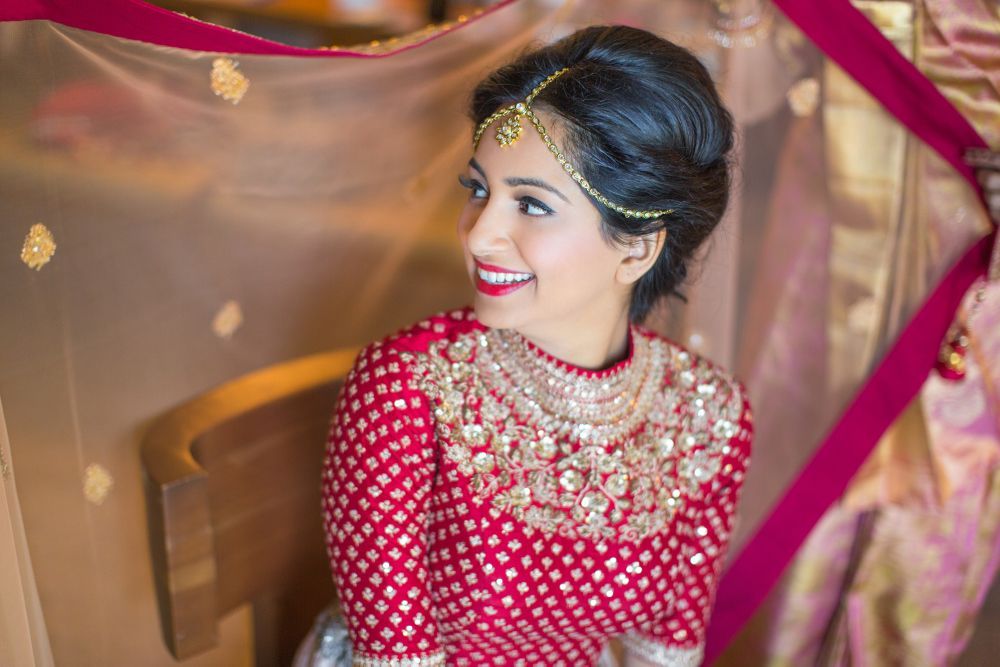 Image via Milin and Tosha's Real Wedding 
Don't want heavy jewellery but scared that you'll look too simple? Take a leaf out of this bride's book who went ahead with a heavy blouse with work on the neckline!
Simple Yet So Regal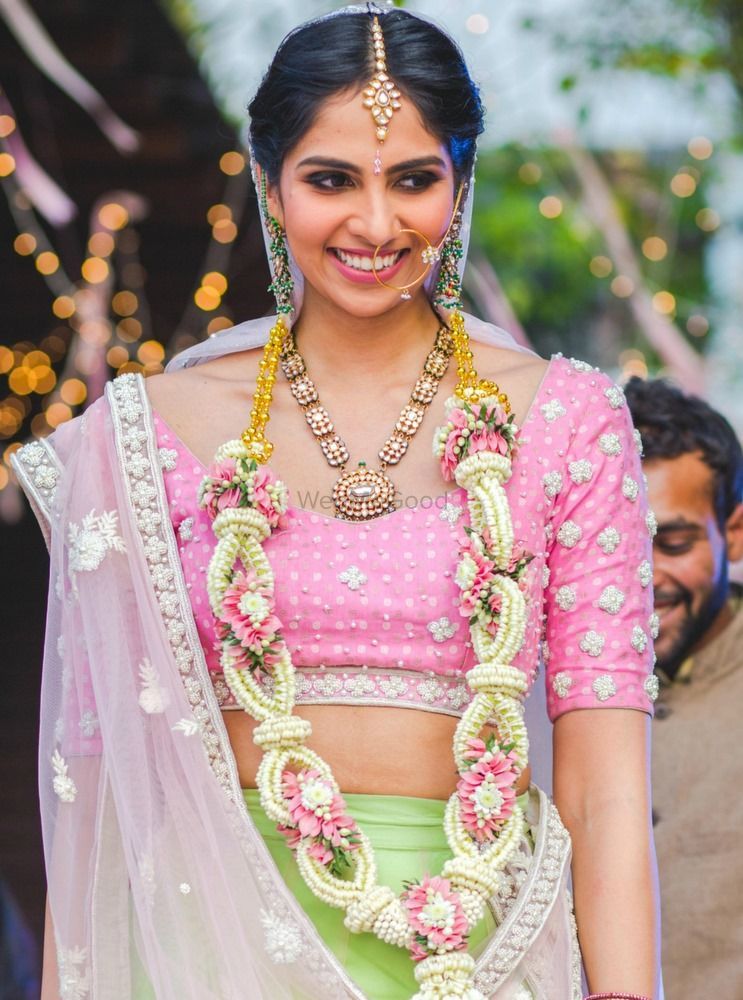 Image via Rashi and Maurit's Real Wedding
Instead of layering, this bride opted for one piece that looked pretty without being too blingy!
Simple Choker Necklace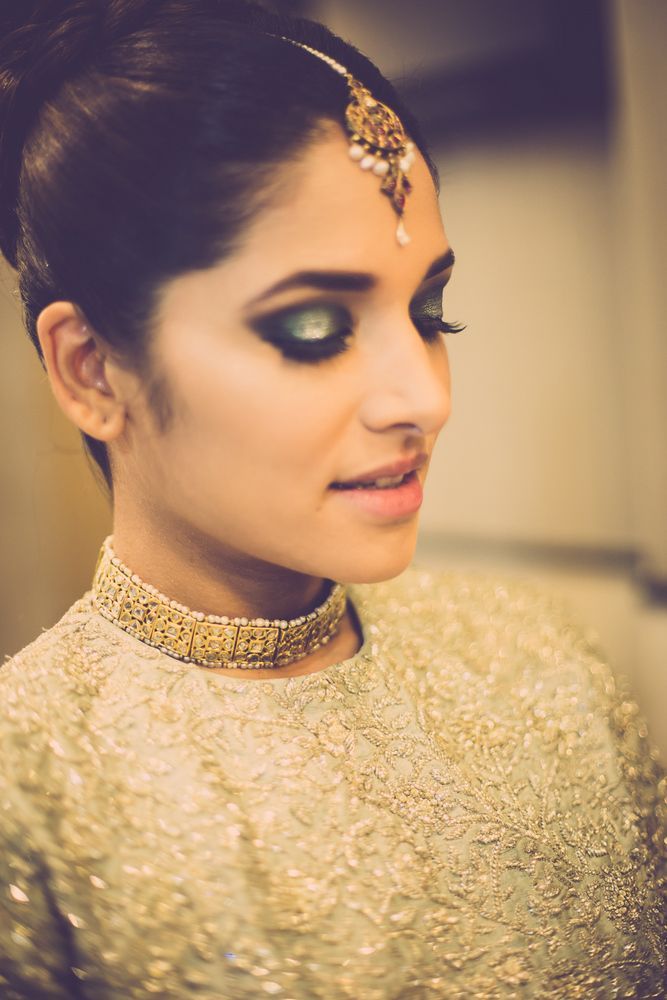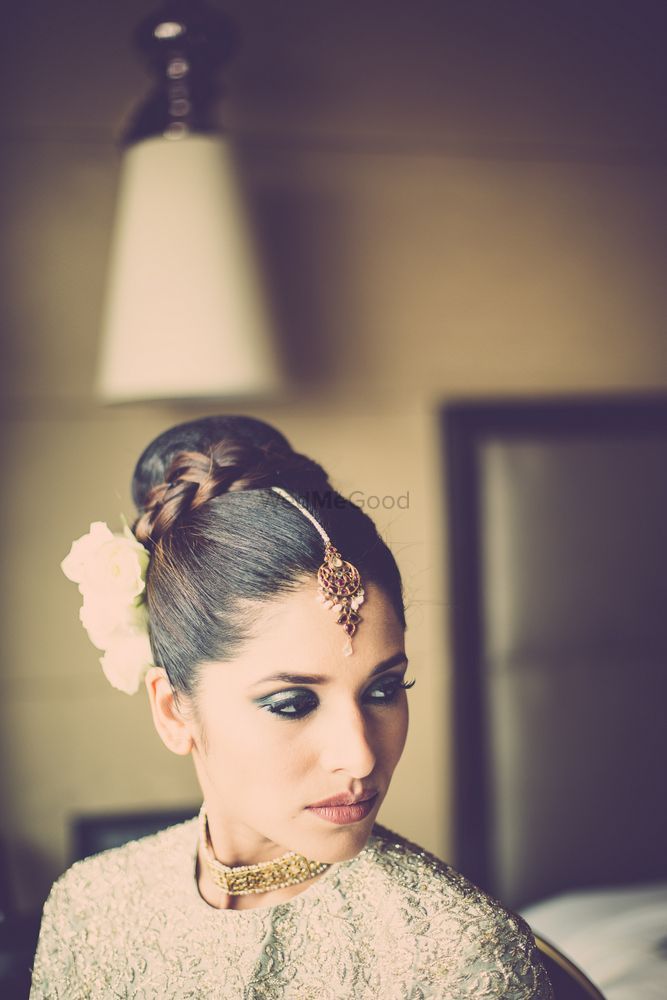 Image via Mitali and Siddharth's Real Wedding
A blogger did it, so can you! This blogger bride opted for a simple choker necklace with a sleek high bun along with her beautiful lehenga on her wedding day
Pick The Right Style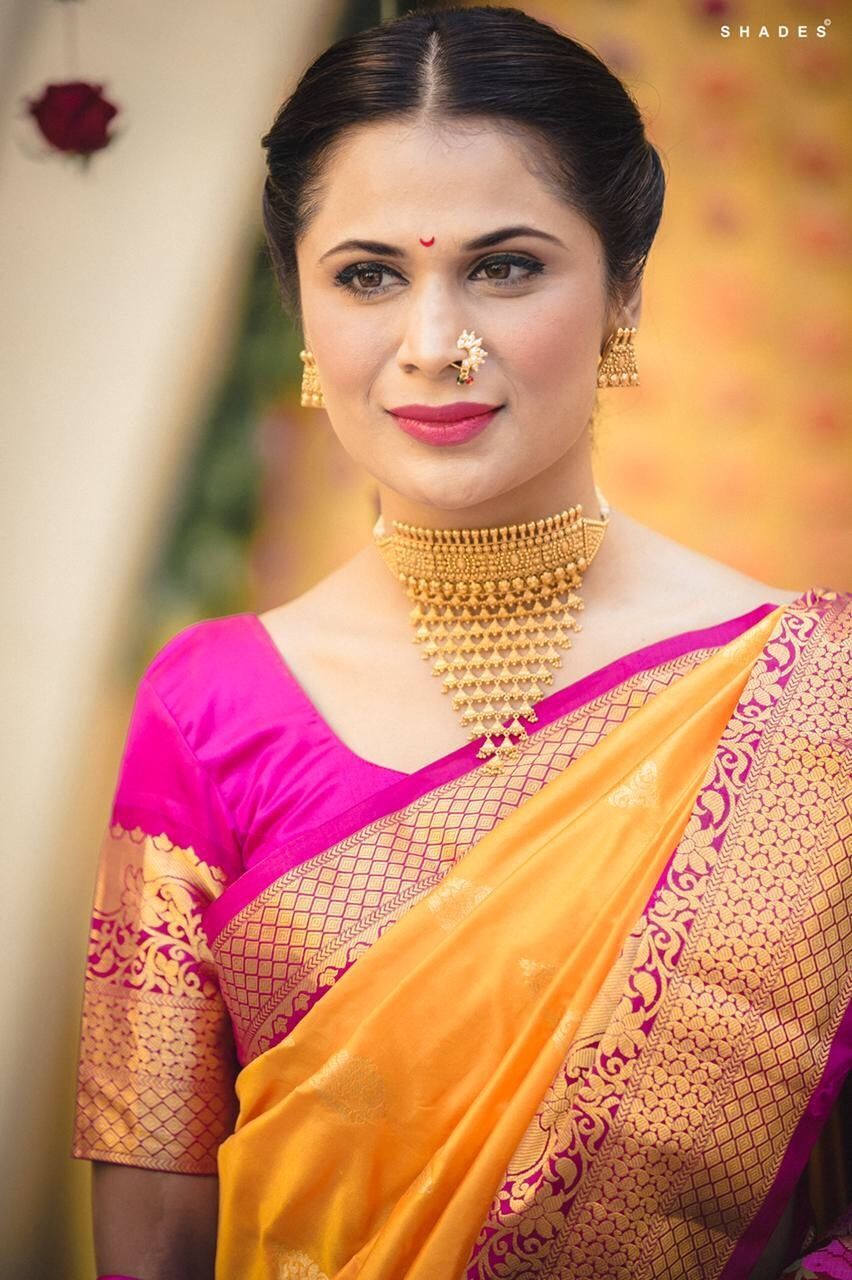 Image via Makeup by Apurva★ 4.9
This Maharashtrian bride picked a waterfall style necklace that gives an illusion of a big neckpiece without looking OTT!
Match It With The Outfit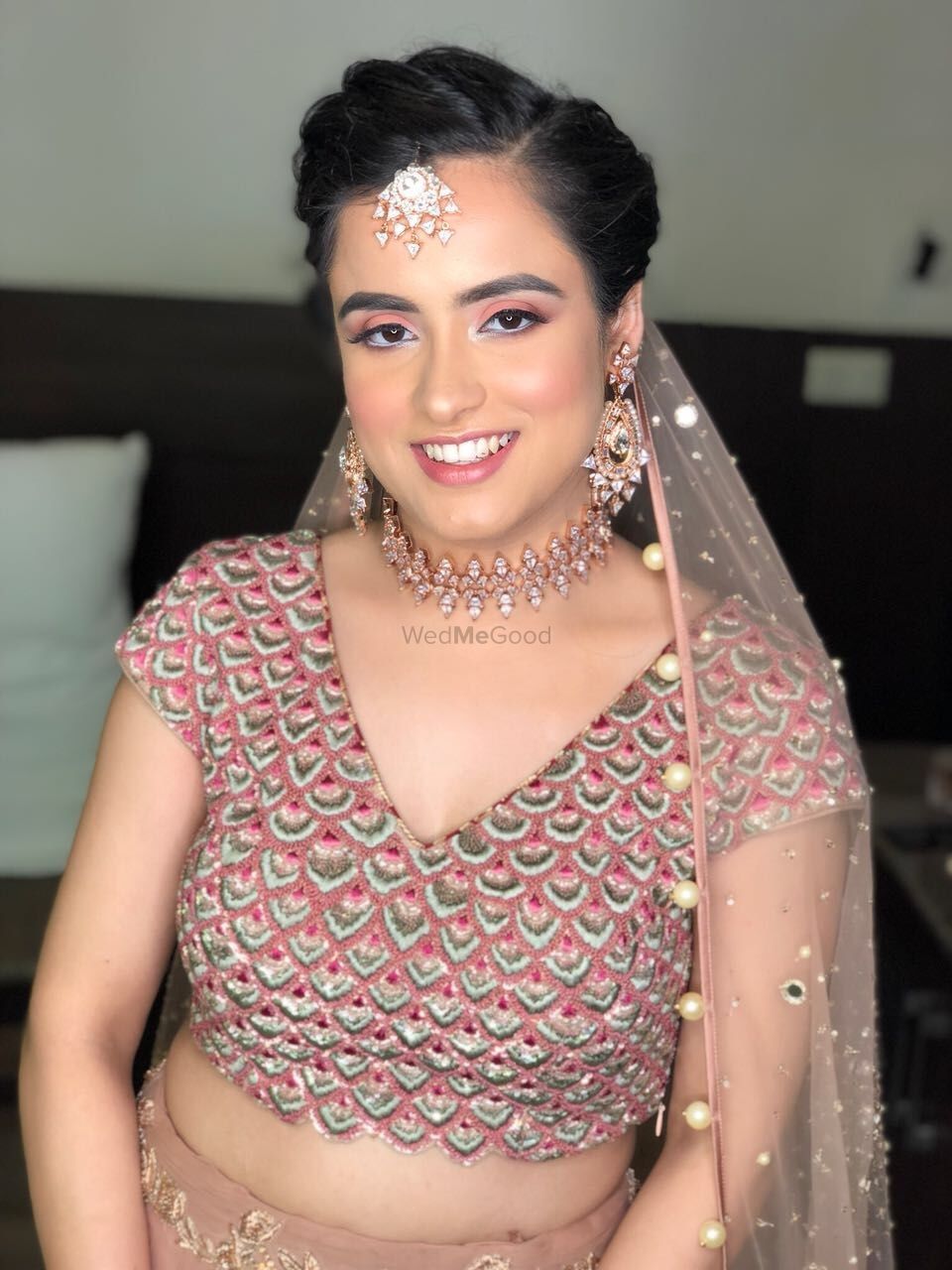 Image via Tanvvi Aanchal Makeovers★ 5
This bride went ahead with an edgy choker that matched her bridal outfit to the tee!
Pendant Set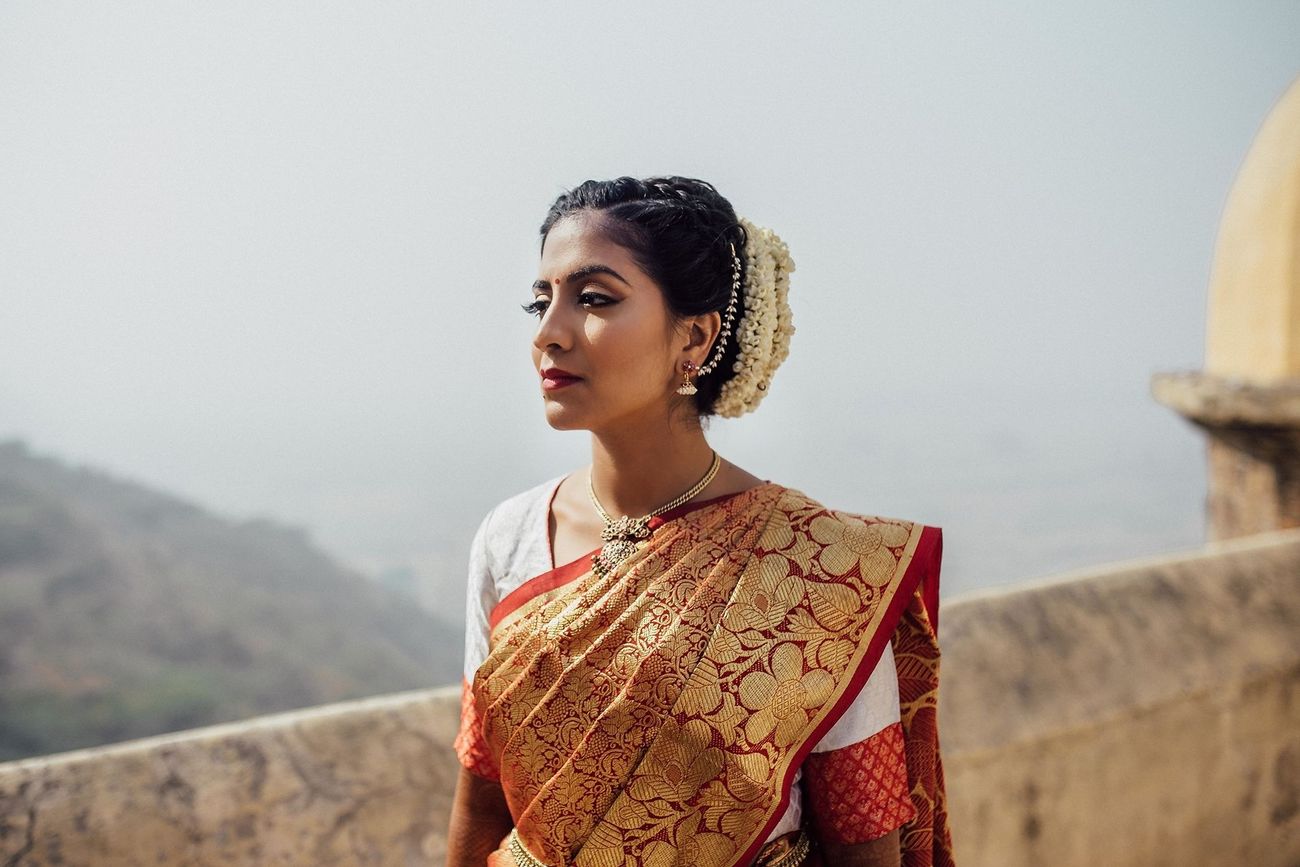 Image via Makeup by Saakshi Takiar★ 4.9
This South Indian beauty went with a simple pendant set along with that beautiful red saree!
Bored of the regular polki sets? Check out these diamond beauties that these real brides opted for on thier wedding day!