Bridesmaids In Mismatched Outfits Tend To Add Vibrancy To Your Wedding Photos! Check 'em Out!!
BY Sakshi | 27 Sep, 2019 | 7068 views | 2 min read
Who said bridesmaids have to be matching to get the best photos? Yes, the photos do look nice when they are matching, but that doesn't mean that they don't when they aren't! And these bride and bridesmaid portraits will prove just that! Mismatched bridesmaids add so much vibrancy to photos, and we love how the photos really pop! Check these photos out for measure!
Everyone keeping the element of quirk common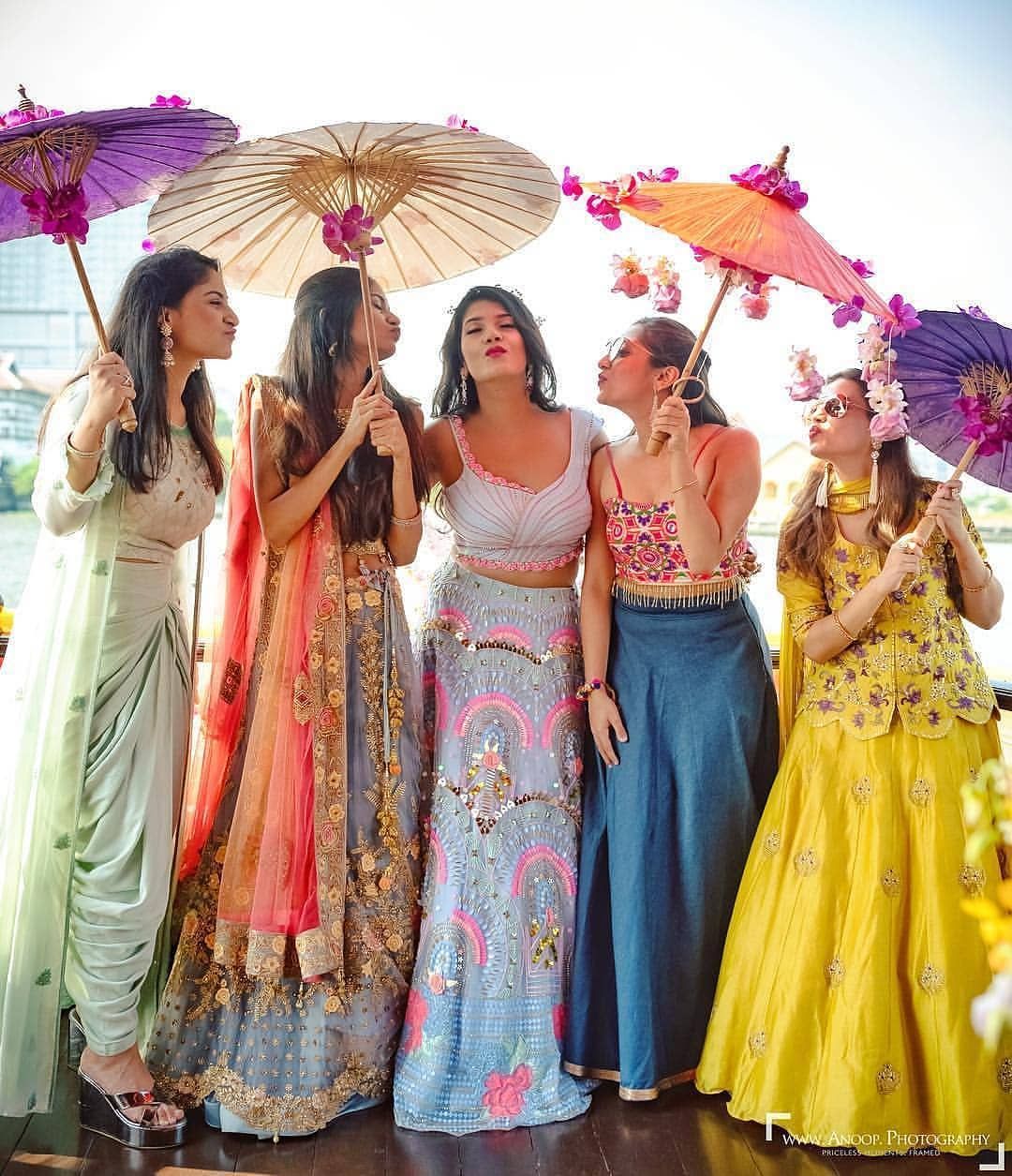 Image via Anoop Photography
Everyone is wearing something different, but the element of quirk in all their outfits is what makes it look amazing together! 
Everyone different, but matching the decor!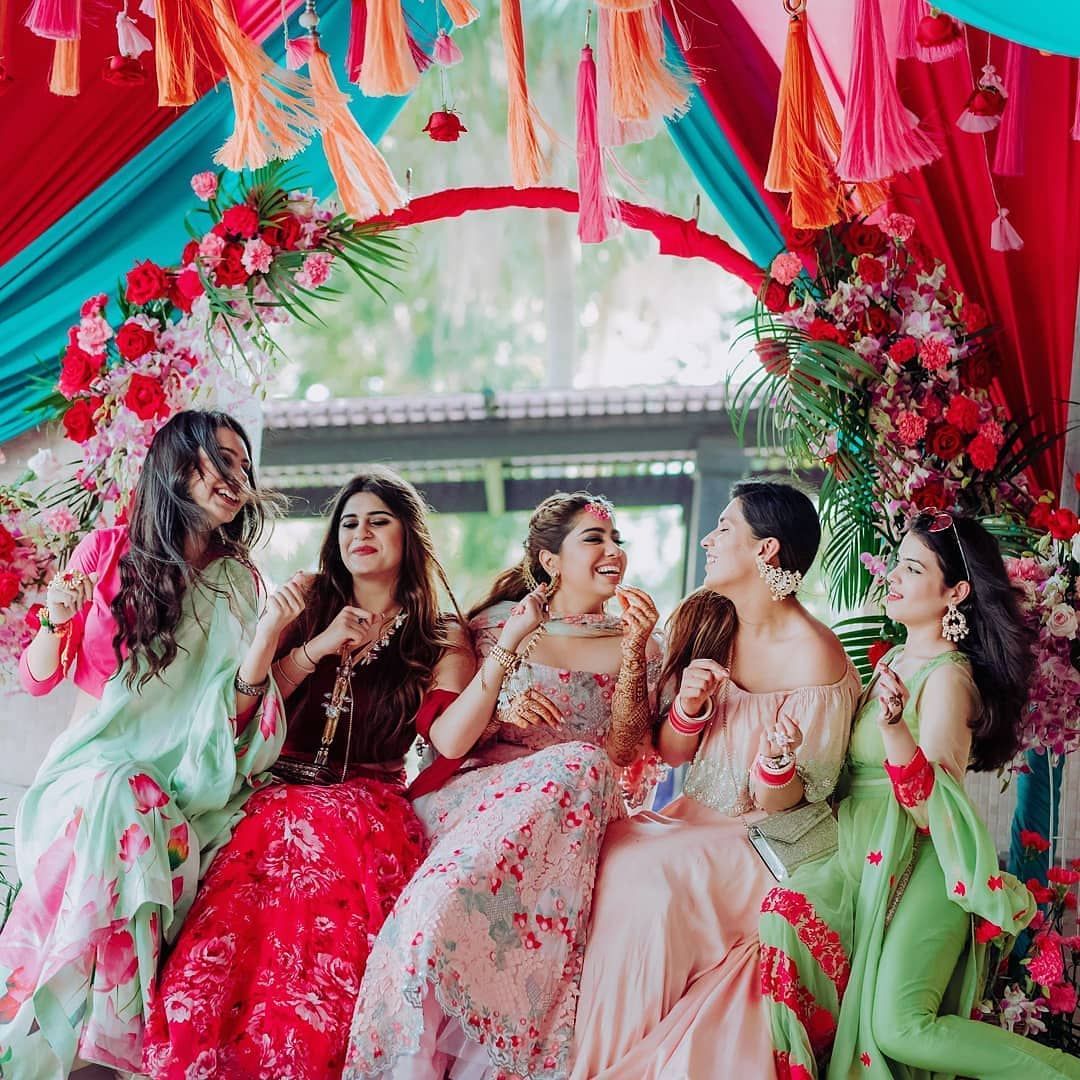 Image via Infinite Memories★ 4.8
So subtle and pretty, and not to mention, matching the decor while standing out individually!
This pretty shot of the bride getting ready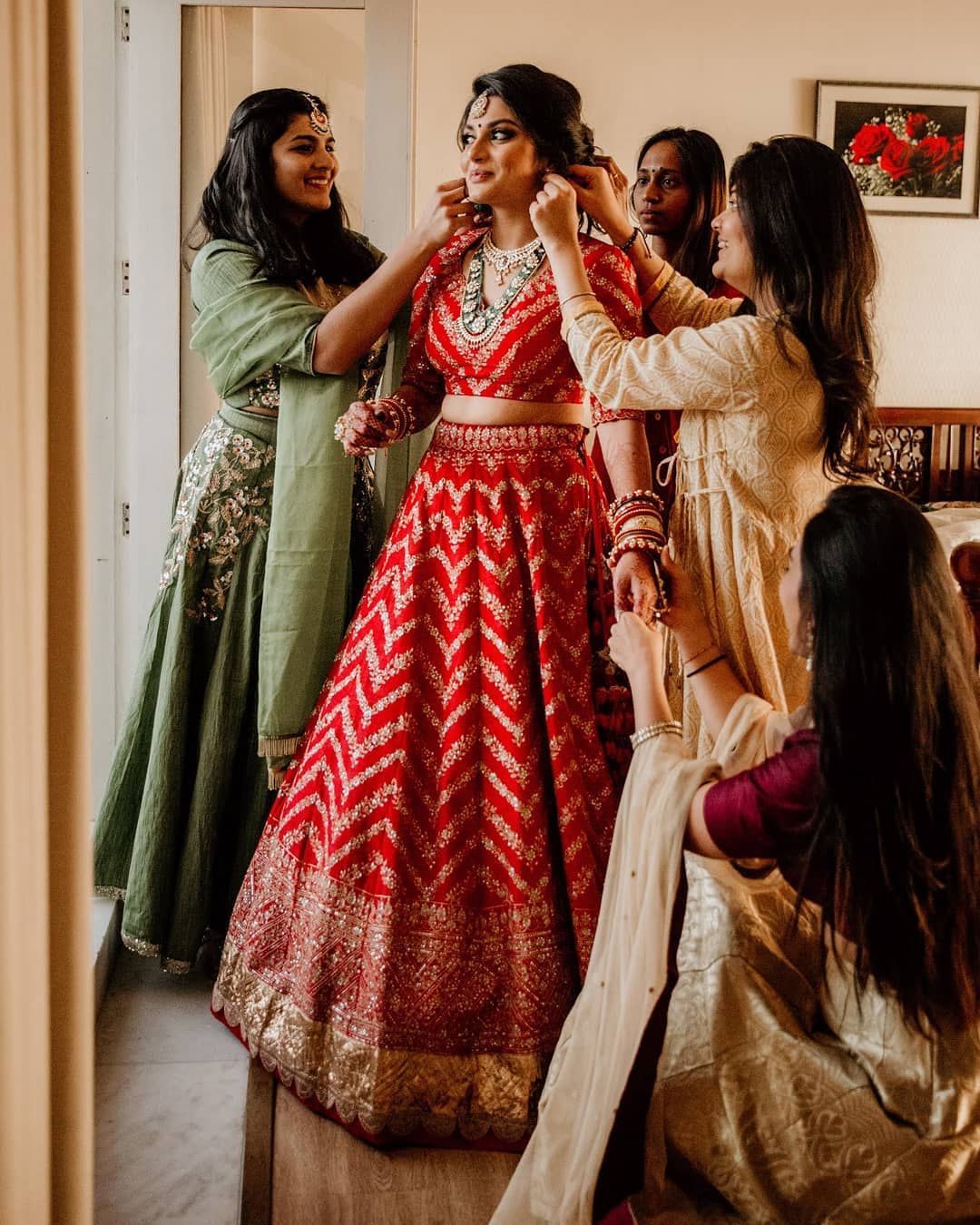 Image via Sandeep Gadhvi Photography★ 5
Another one with the bridesmaids all different, but so pretty together!
This one with the happy and colourful bridesmaids!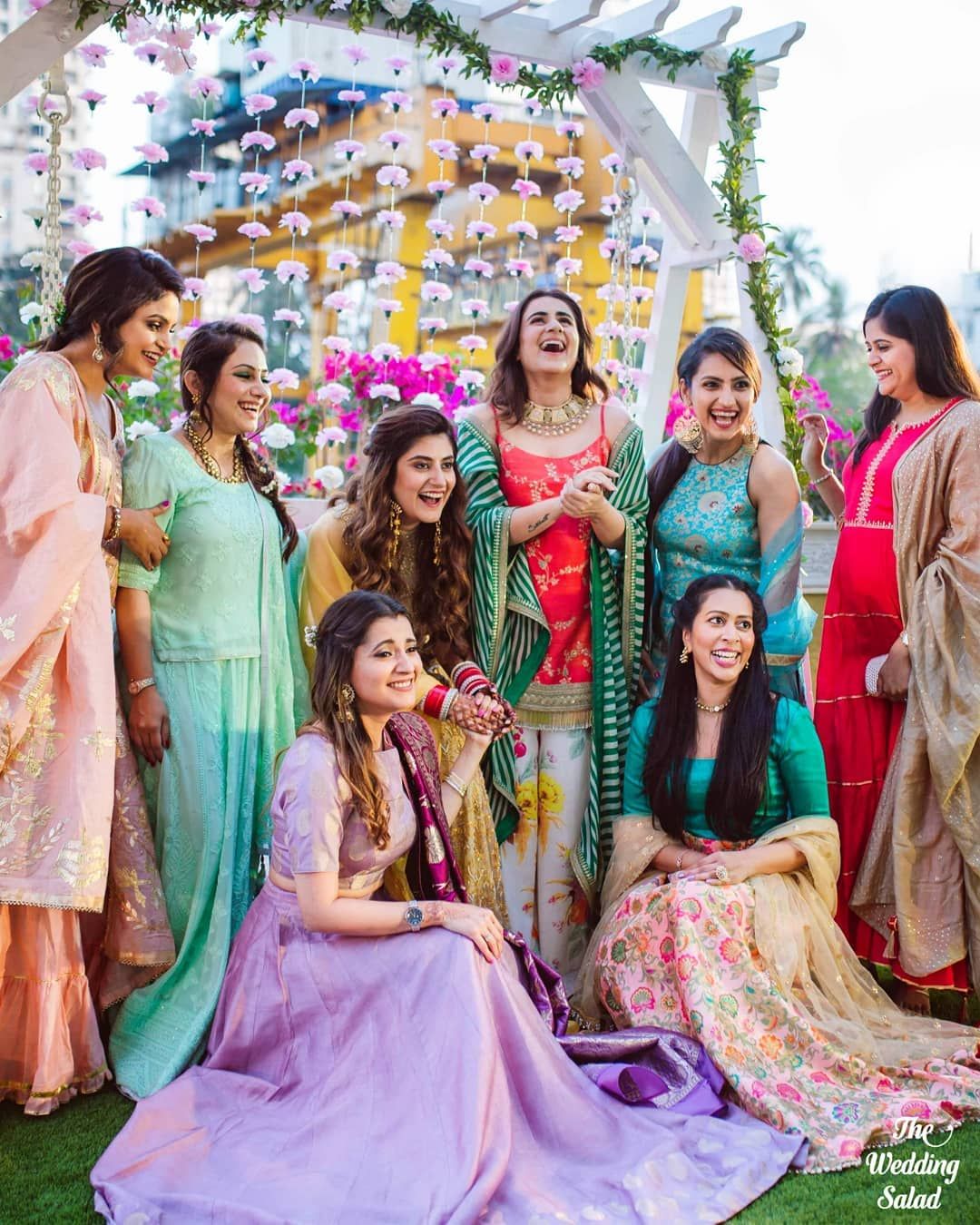 Image via The Wedding Salad★ 4.9
So happy and fun- only the bride wore yellow, rest of them wore an array of colours!
All pastel looks amazing!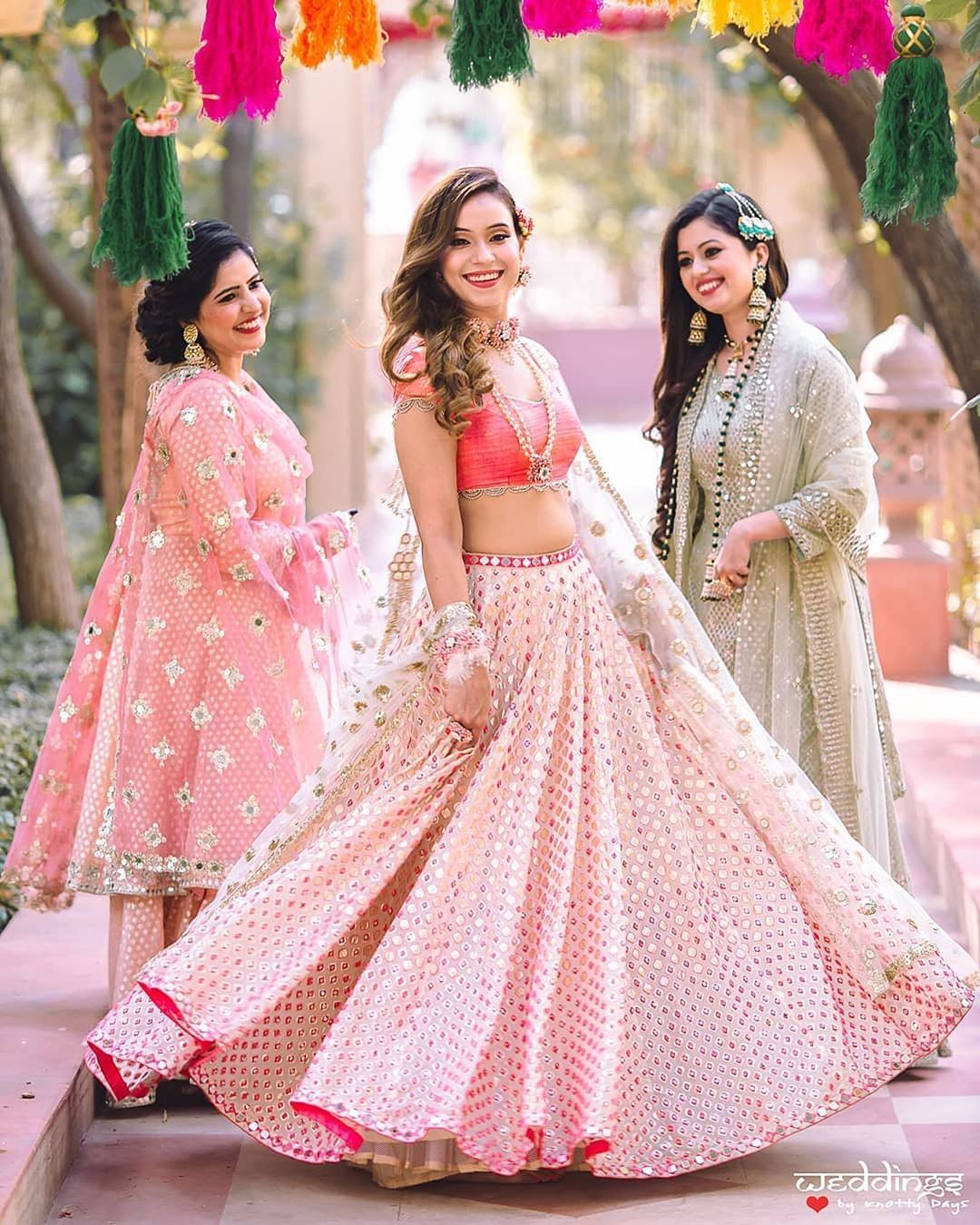 Image via Weddings by Knotty Days★ 4.8
Not all matchy matchy shades, but keeping the outfits in the pastel family does look amazing, and lends this ethereal vibe to the photos!
This one in which everyone looks so happy!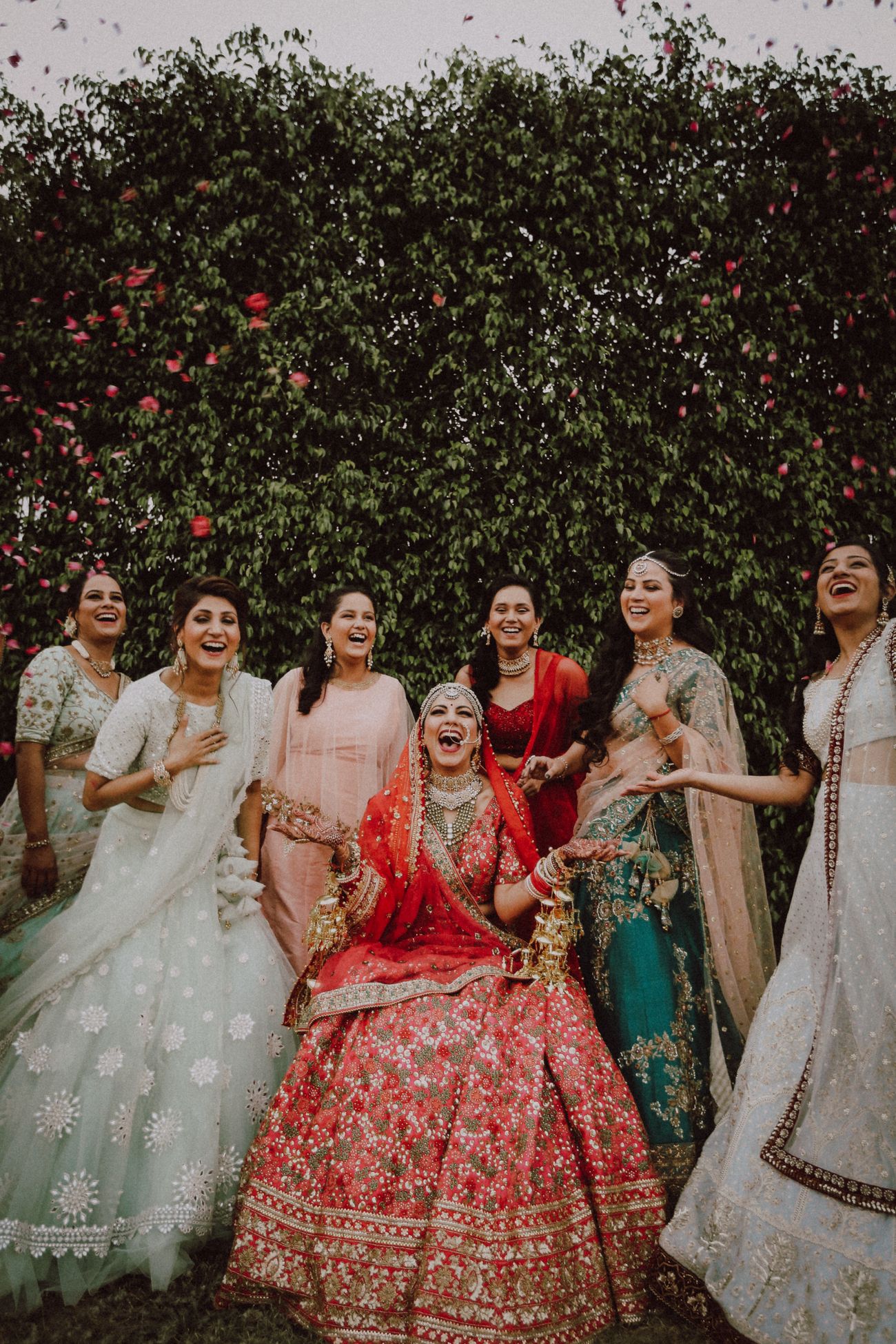 Image via Prashant Kumar Photography★ 5
Another one that's happy and non-coordinated!
Or this crazy bunch!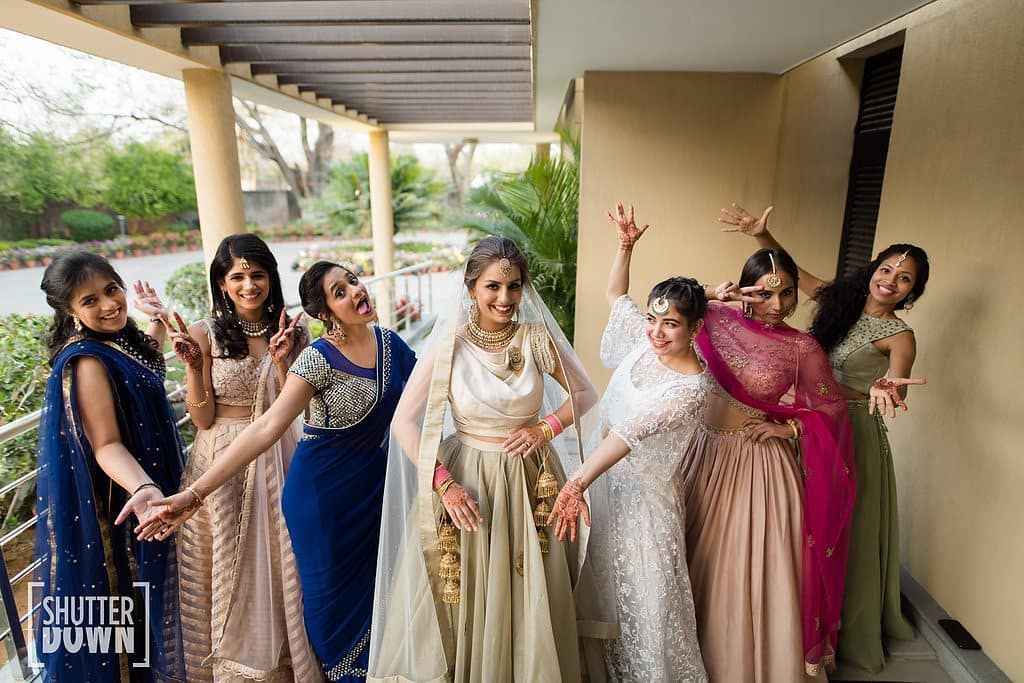 Image via Shutterdown - Lakshya Chawla★ 5
The bride has the most subtle outfit out of all but she still stands out!
This one that's edgy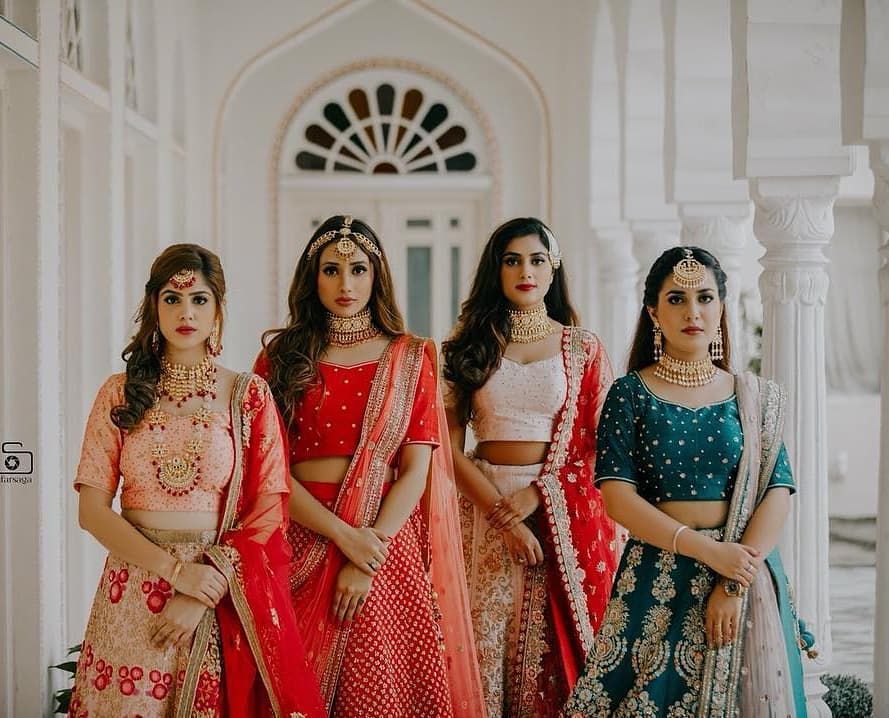 Image via Safarsaga Films★ 4.9
Nothing really matching in terms of the outfits, but love how all the girls experimented with hair jewellery!
Editorial shots which look so glam!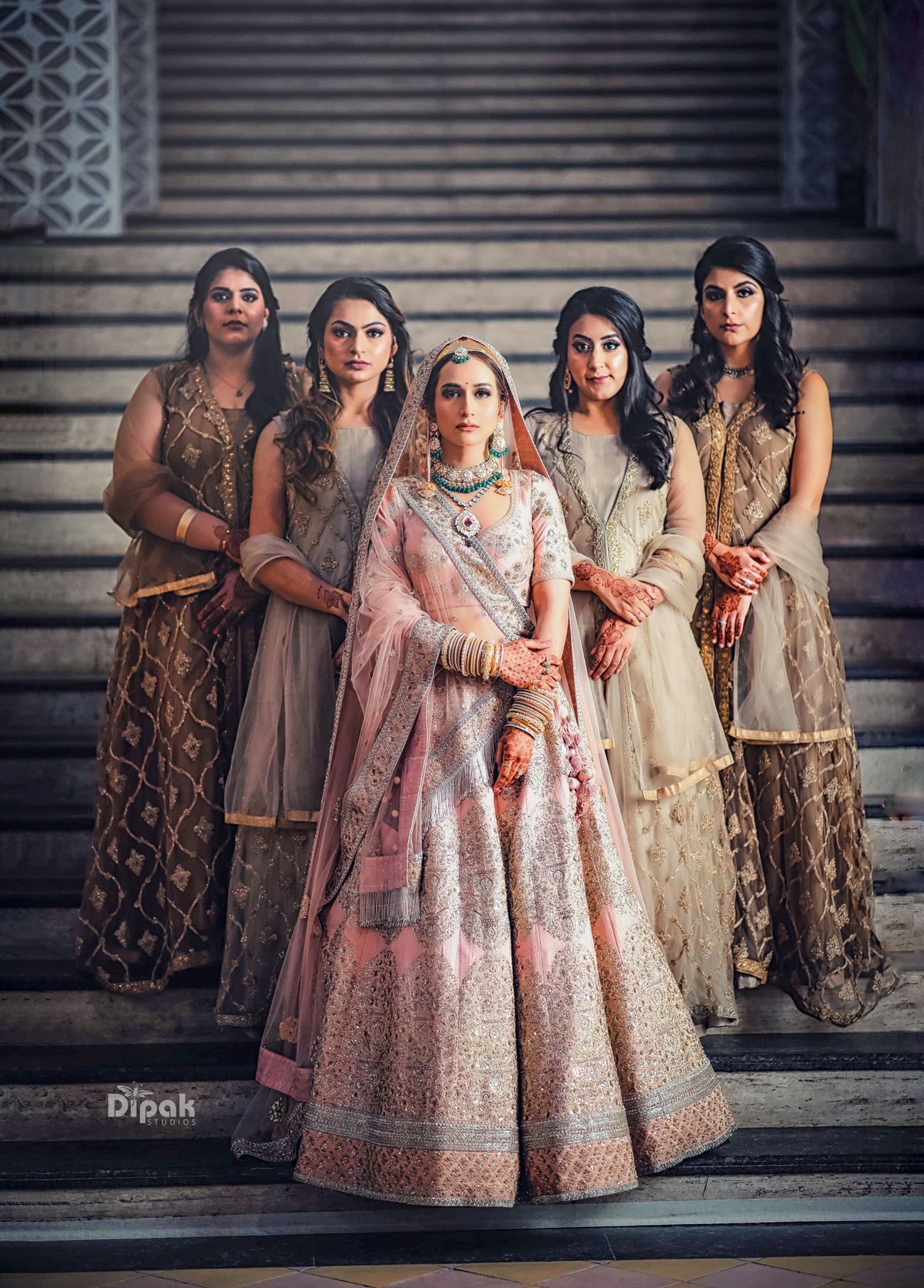 Image via Dipak Studios★ 4.8
These are trending these days, and get one with your girls for full effect!
These fun bridesmaids blowing kisses to the bride!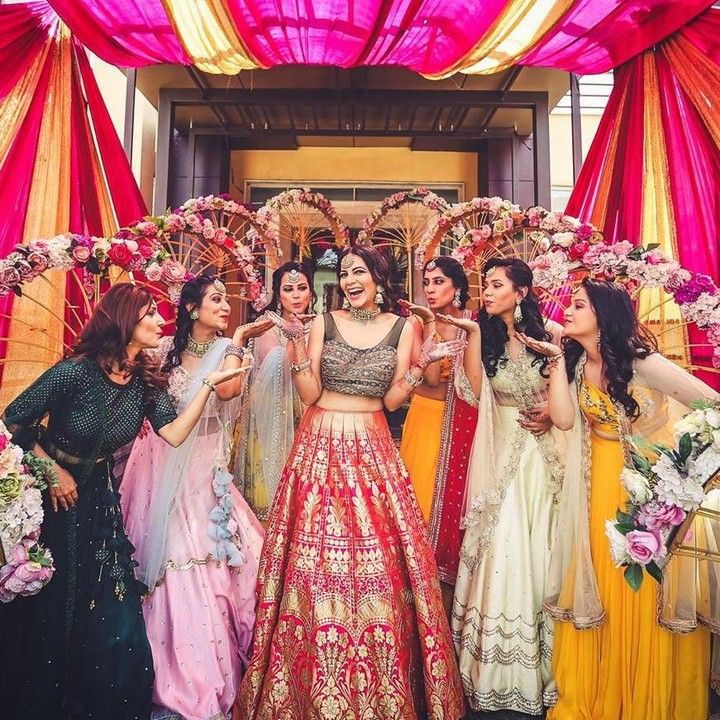 Image via Prashant Kumar Photography★ 5
Always a fun shot, especially when it's so happy and colourful!
ALSO READ: The Prettiest Mehendi & Wedding Day Bridal Squad Photos We Spotted Off Late!