Chokers And How To Style Them With Kanjeevarams and Lehenga Sarees
BY Meenu | 29 Oct, 2020 | 5649 views | 3 min read
When you go shopping for bridal jewellery, there are some staples every bride needs. It is a mix of some timeless pieces, some contemporary ones and some heirloom jewellery. However, there is one bridal jewellery that ticks all boxes - chokers! Chokers are a must have, whether you go with traditional or contemporary design, they look good. And you can style them with any outfit. So, here we've picked out a few examples of how you can pair Chokers with a Kanjeevaram or a lehenga saree!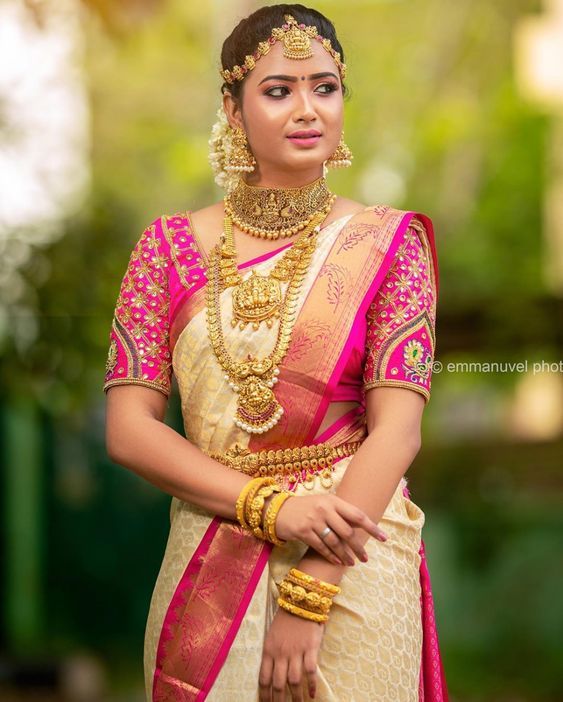 Image Via: Emmanuvel Photography
As a South Indian bride who works her way thro long haarams and necklaces, add some interesting chokers that surely would be the highlight, be it your Kanjeevaram or a lehenga sareee that you choose for your Vritham.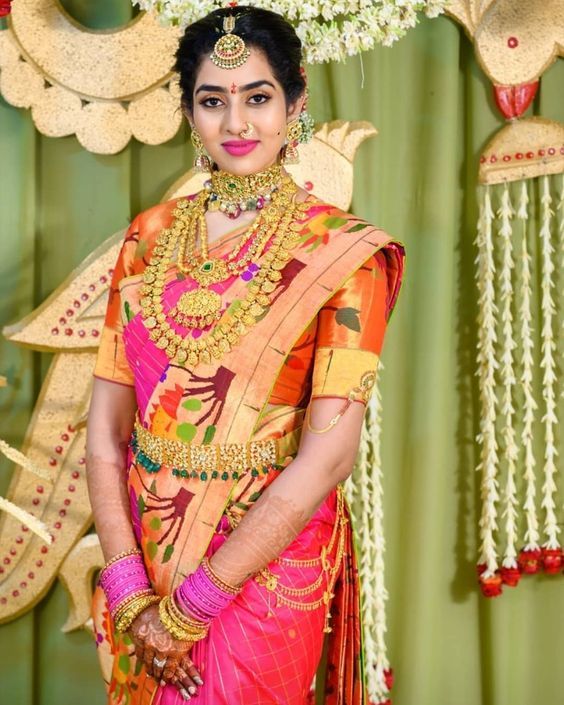 Image Via: Pinterest
We love how this bride has added the heavy Navrathan choker that complements her traditional wedding saree so well!!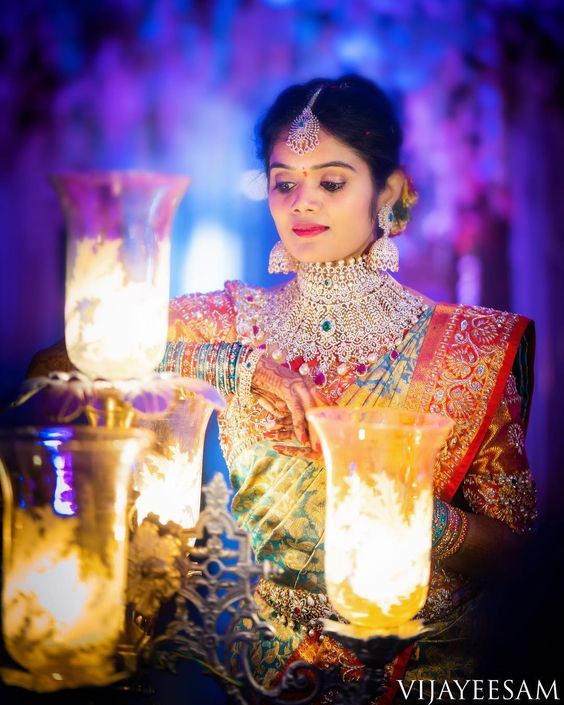 Image Via: Vijayeesam
Are you the bride who has chosen layered diamond jewelry for your big day? Then a gorgeous diamond choker like this bride will surely be the show stealer.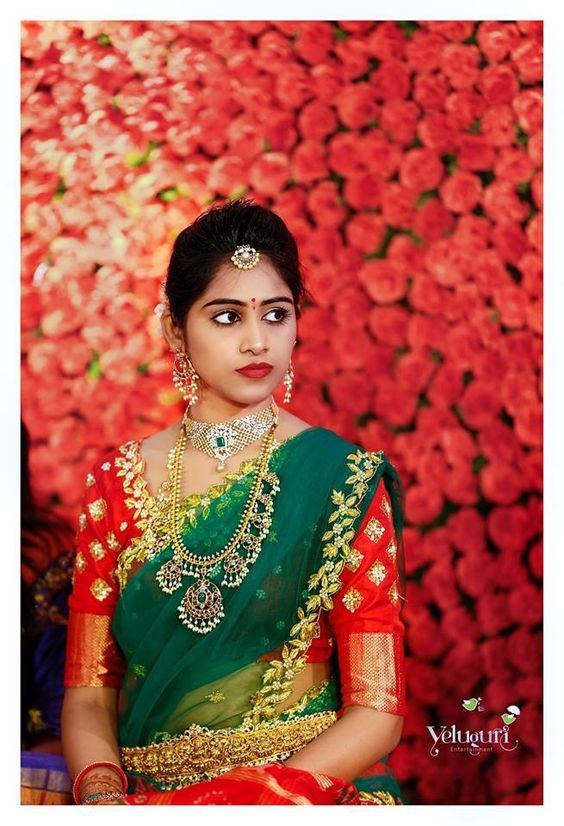 Image Via: Yeluguri Entertainment
Even if you are not layering diamond jewelry, a diamond choker along with your gold jewelry will surely be a highlight and will work extremely well!! Check this out!!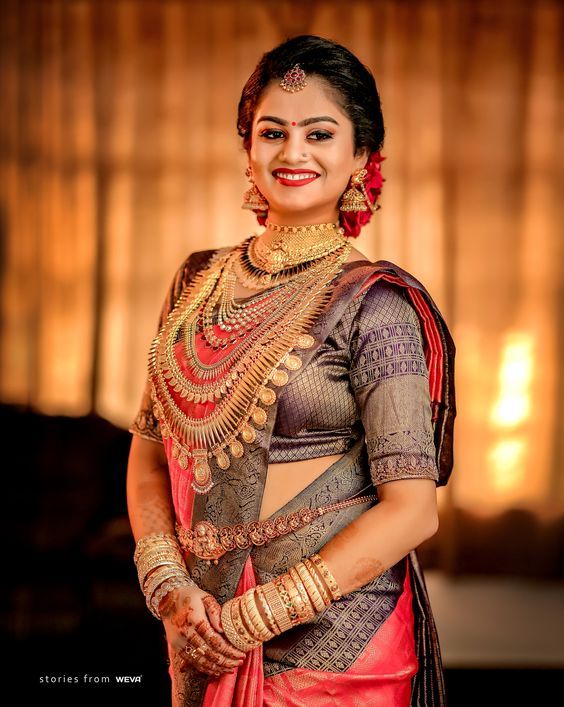 Image Via: Weva Photography
When you talk chokers, statement chokers are also a must have. If you are a bride who loves "not too many" pieces of jewlery around your neck, then a statement choker is your answer.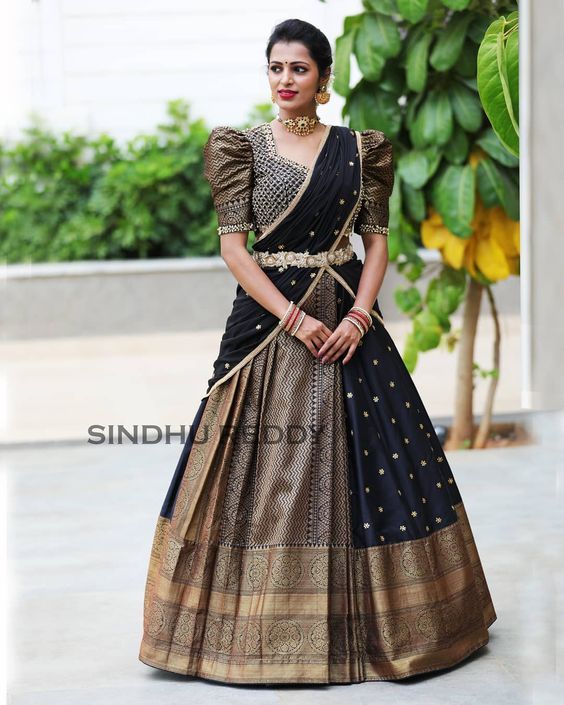 Image Via: Sindhu Reddy
Also you can opt for just a choker for some of the smaller pre wedding functions like a Gowri puja. Pair it up with a beautiful lehenga saree and you are set!!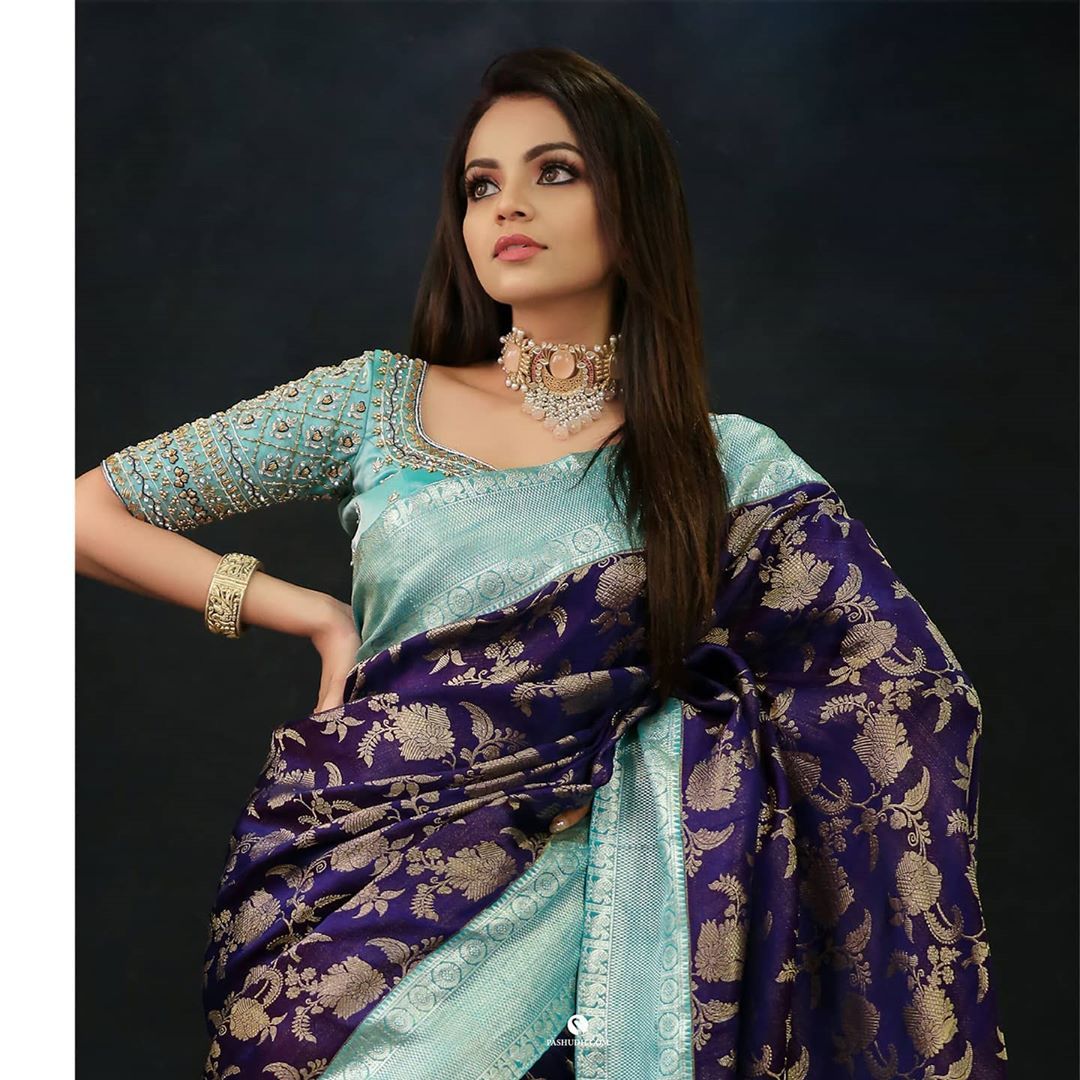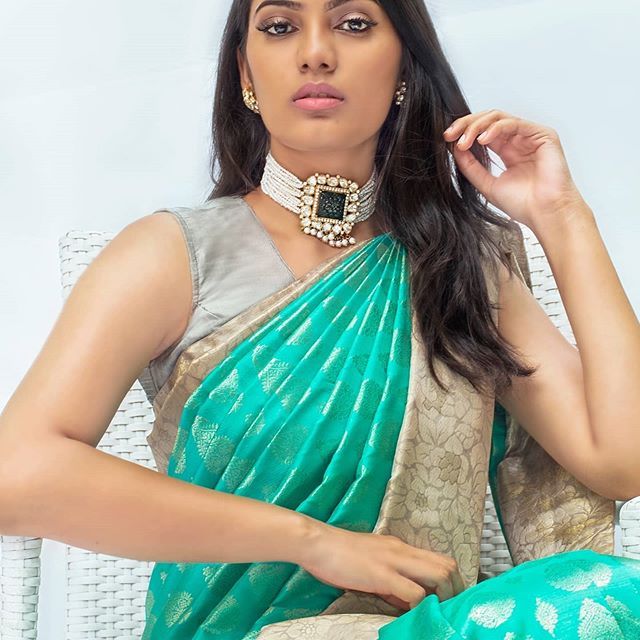 Images Via: Pashudh
Are you attending a wedding soon? After so many days of missing out, if you are wondering what is the best choice of jewelry, a choker will never go wrong. These looks get a thumbs up from us!!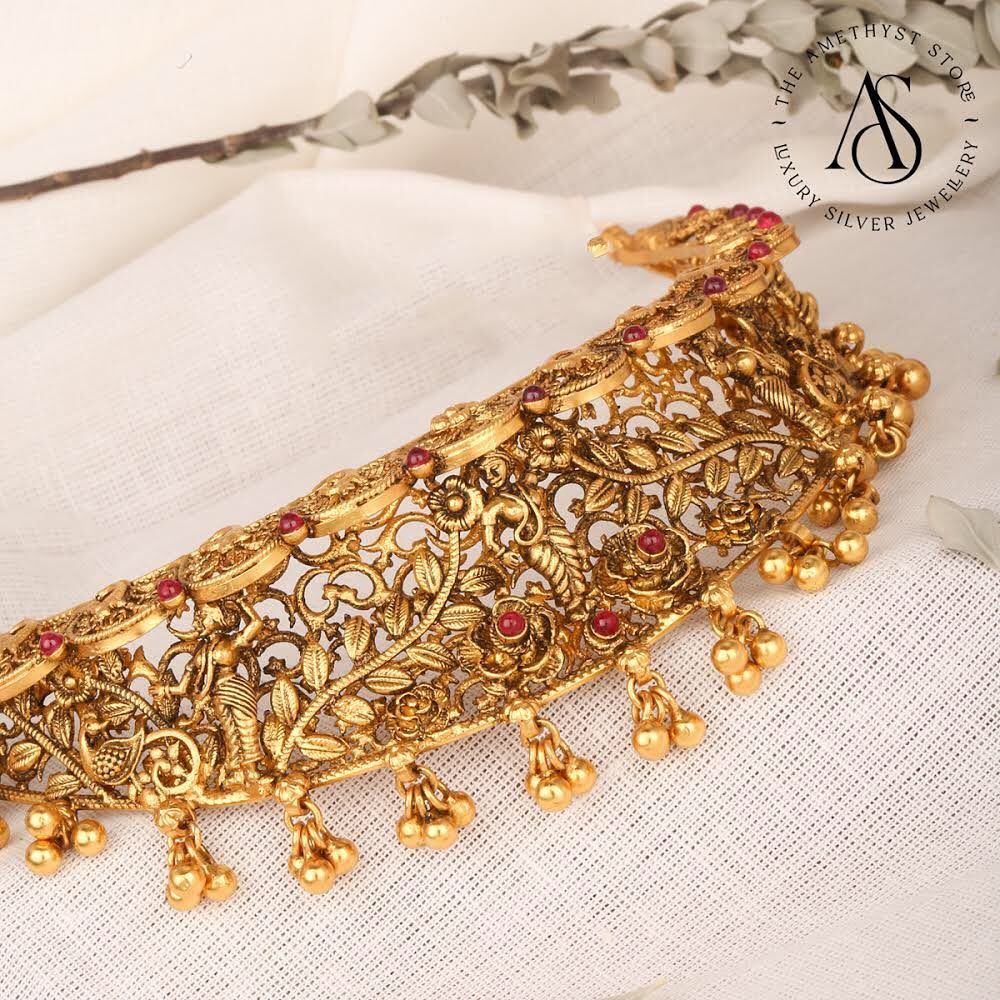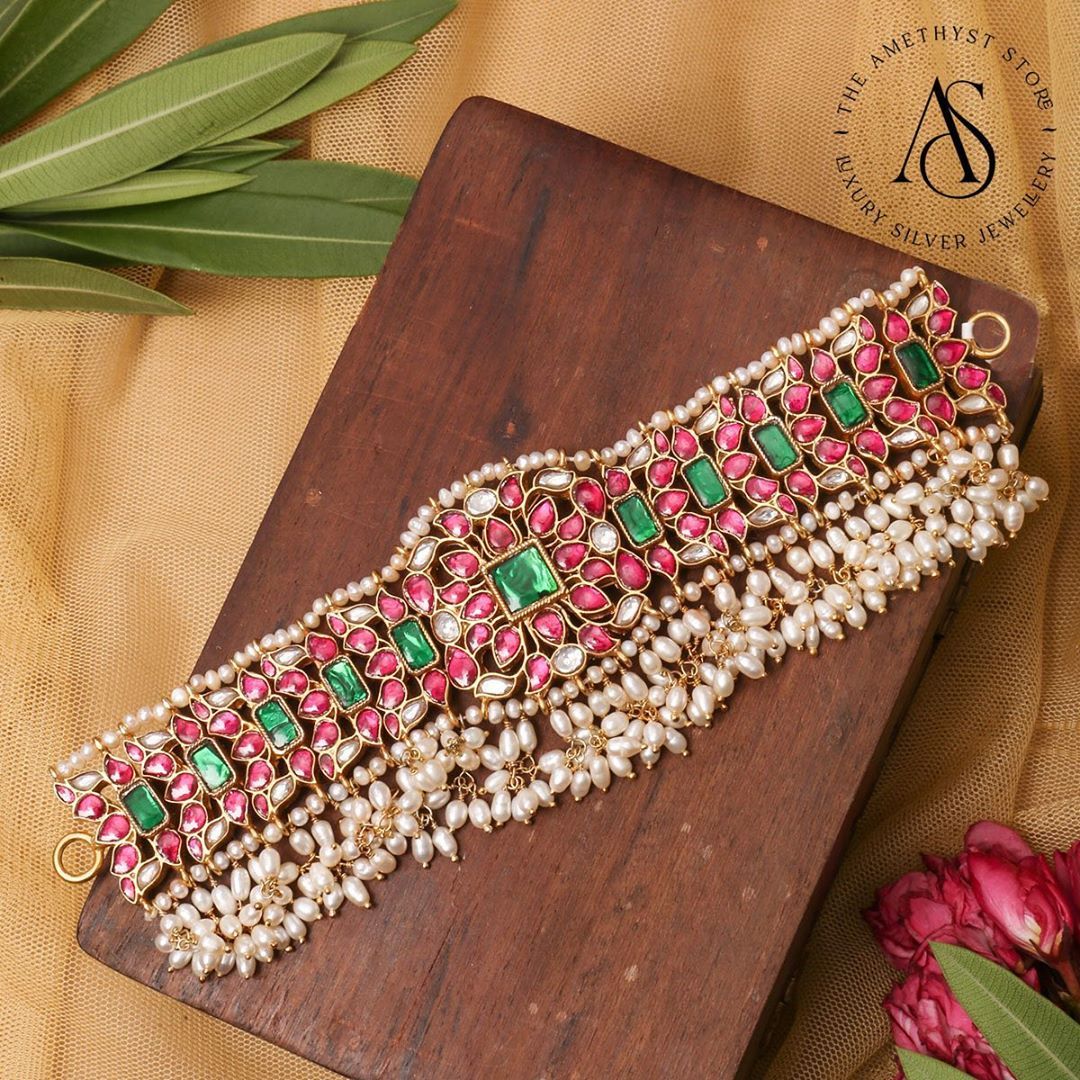 Images Via: The Amethyst Store
So what kind of chokers are a great investment? A yellow gold or an antique gold choker if you are not much of a risk taker. If you are that person who loves a slight spin on traditional stuff, then this kundan choker is a must have. This works with most of your sarees. In fcat a whte shirt, a banarasi skirt paired with this choker is sure gonna make you the belle of the ball.
We hope by now you have figured out how many chokers you would like to include in your trousseau!!