Delhi Wedding With Gorgeous Decor & A Traditional Sikh Outfit
BY Aakanksha | 01 Jun, 2020 | 8211 views | 6 min read
Aditi and Gaurav's Delhi wedding was a beautiful affair with traditional elements and a heart warming concept. With the theme of 'chidiya ki kahani', inspired from an old local folktale, all elements at the wedding had visions of birds flying and settling amidst that old school charm of Punjab. The vision of what the décor would be like was visualised by the bride, and executed to perfection by the team of Andevi★ 4.8 . 
So, scroll down and enjoy this truly traditional Sikh wedding! 
Meet Aditi & Gaurav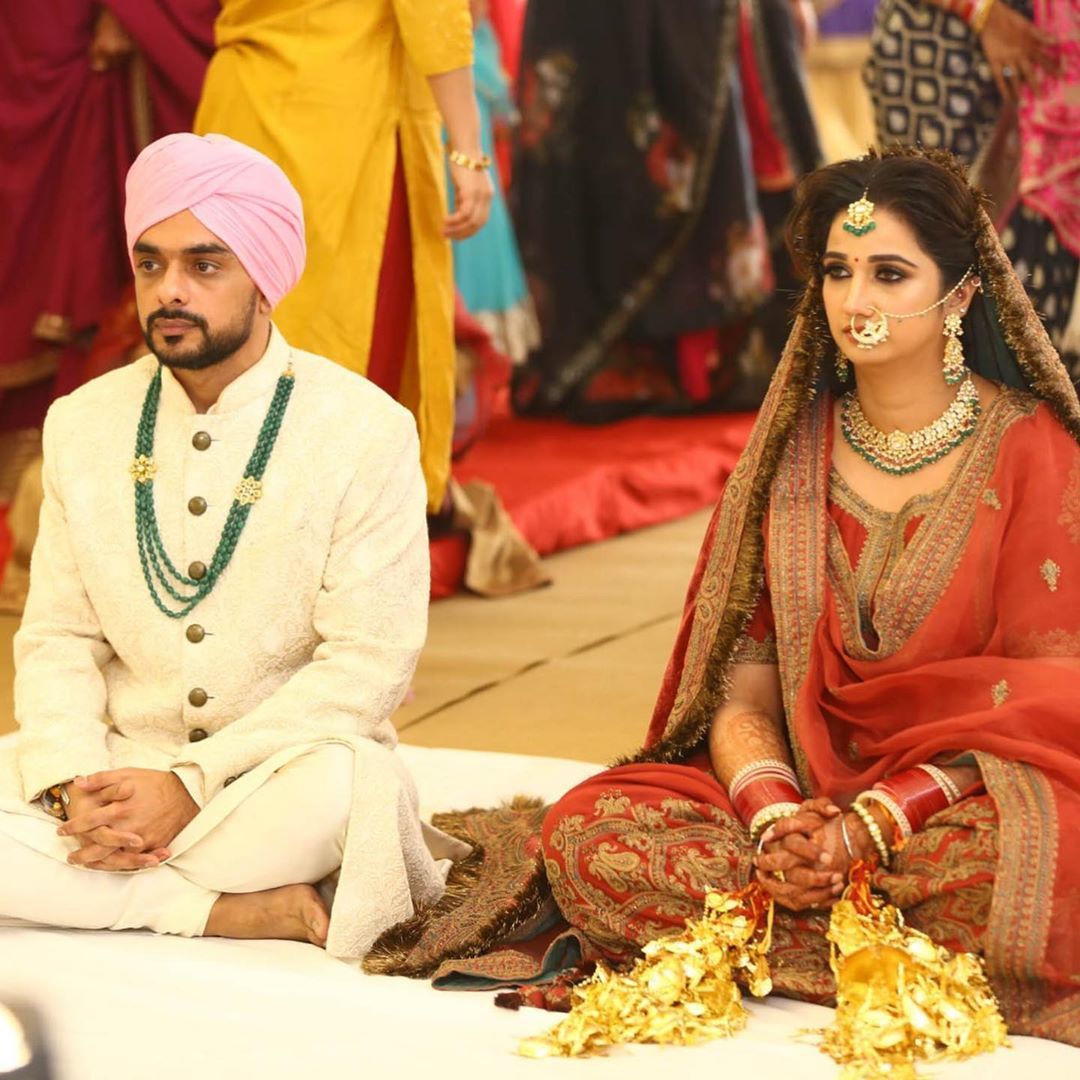 Aditi & Gaurav met online and got closer to each other thanks to a little sprinkle of magic by Harry Potter! Aditi writes, "Gaurav & I met online, it's ironic because he is the most anti-social media person you will ever know. Our first call lasted for over 12 hours, which is absolutely surprising for anyone who would know me, and then rest was history as they say. It was really the love of Harry Potter that got us together, if truth be told. We met in London, watched Harry Potter plays and danced on Oxford Street, falling in love all through it. Gaurav is into FMCG sales and works for a frozen food products company called Birdseye. I am a marketing professional and work in the Fashion and F&B world." 
The Mehendi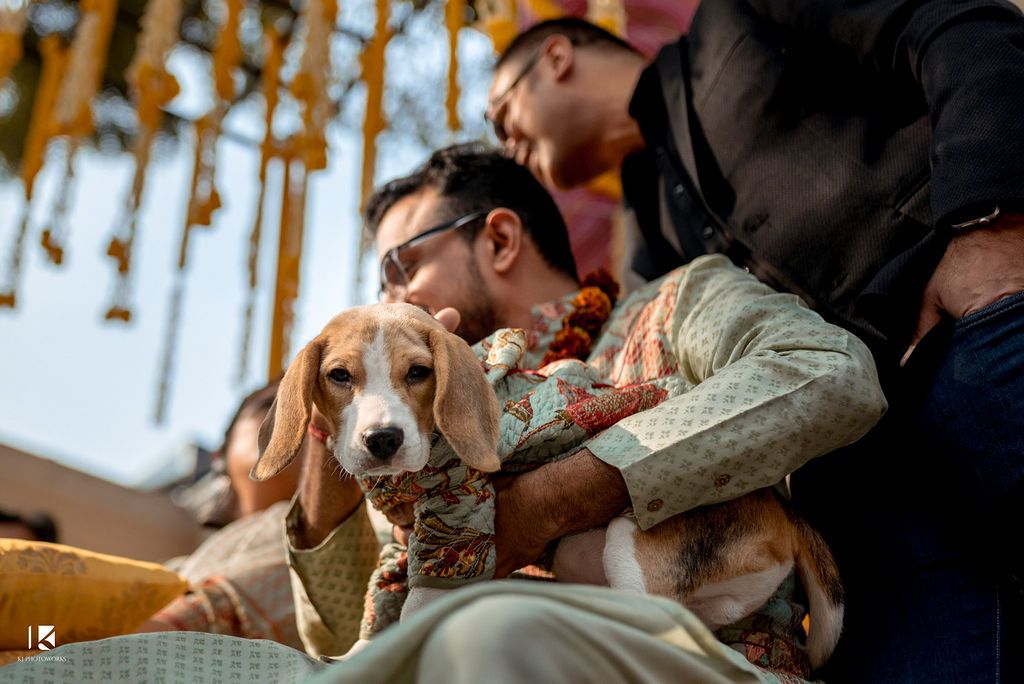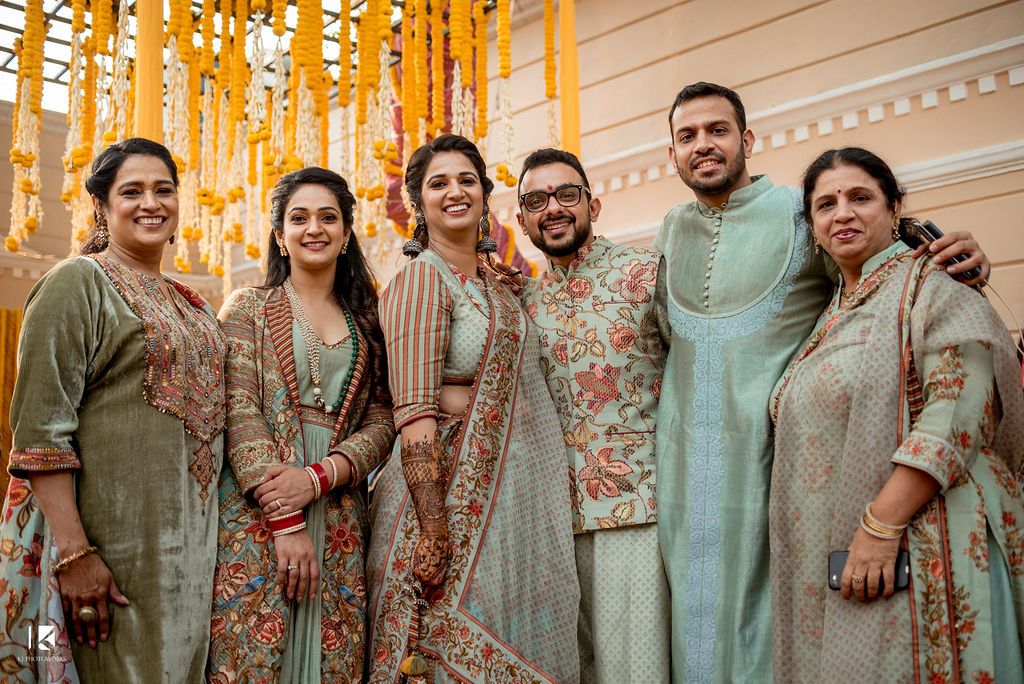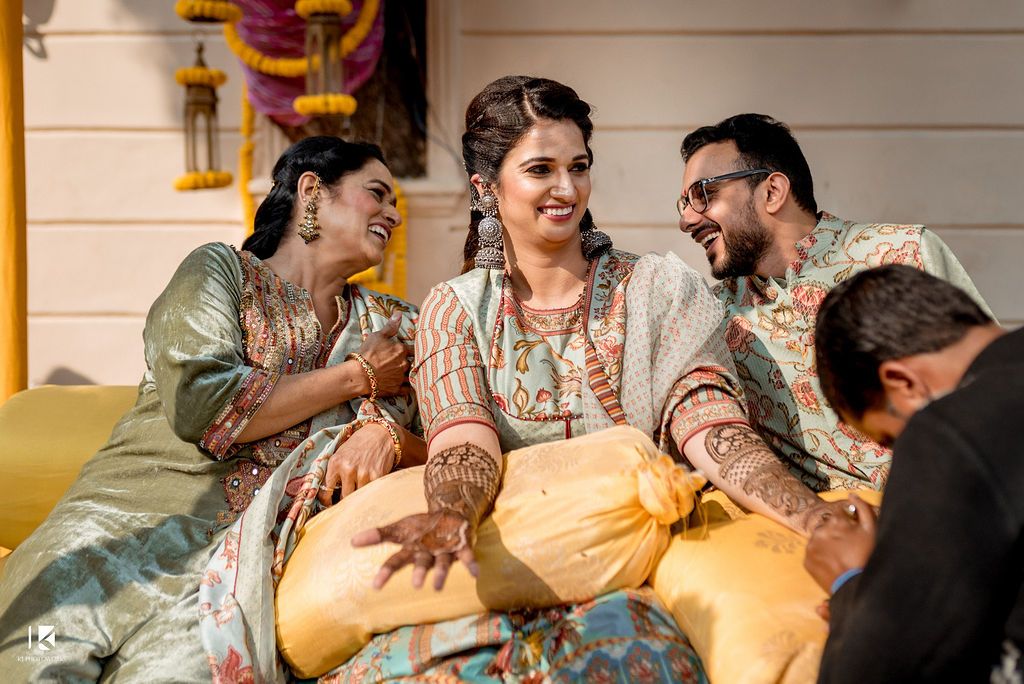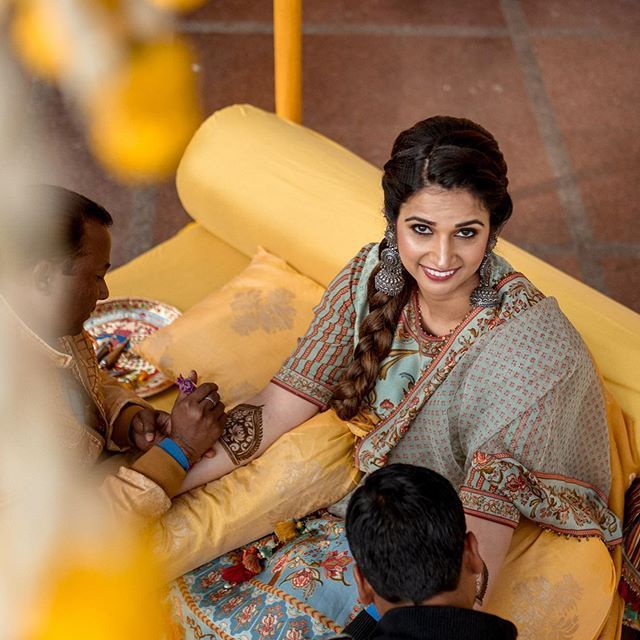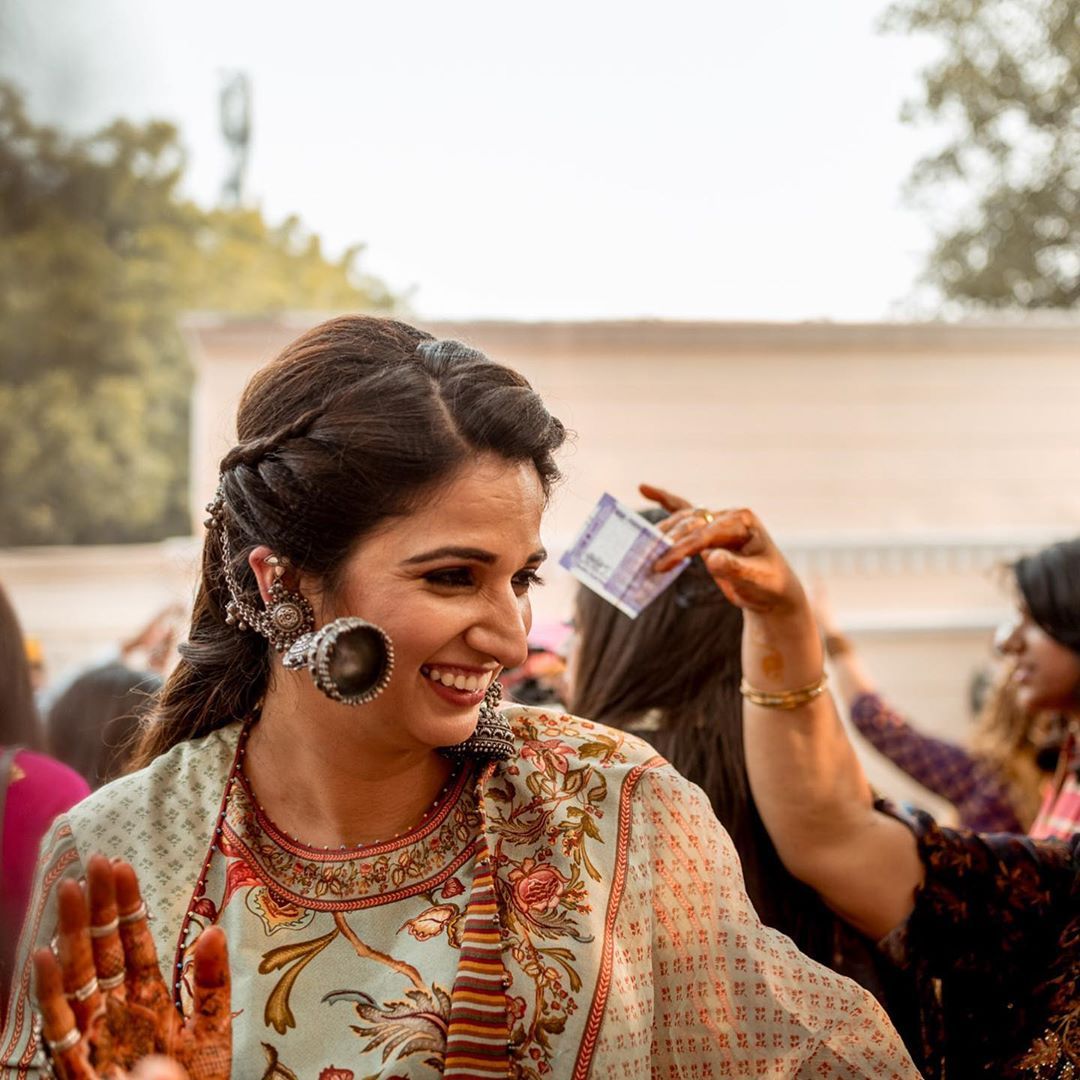 The Wedding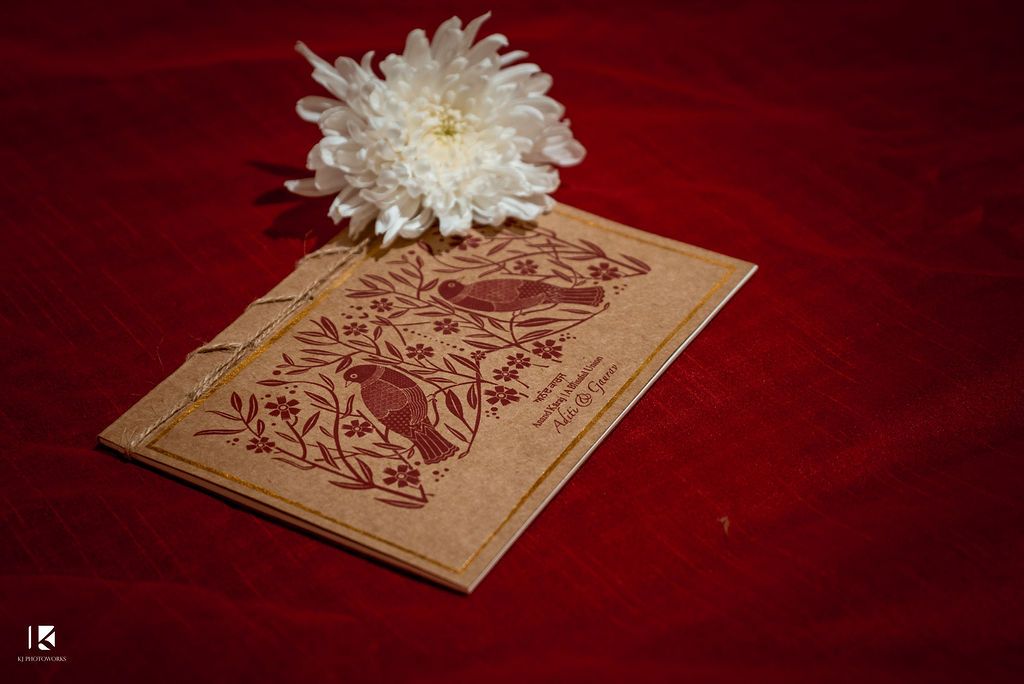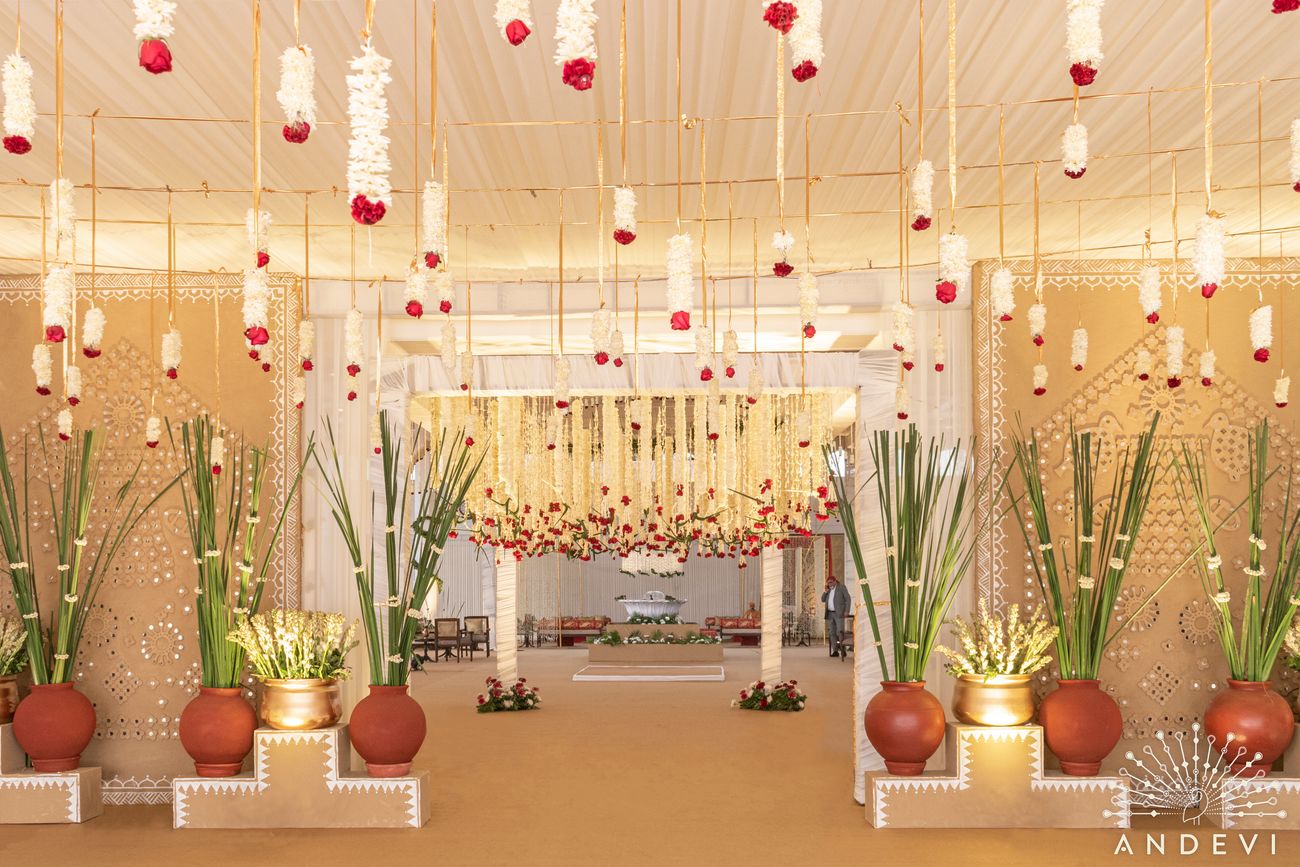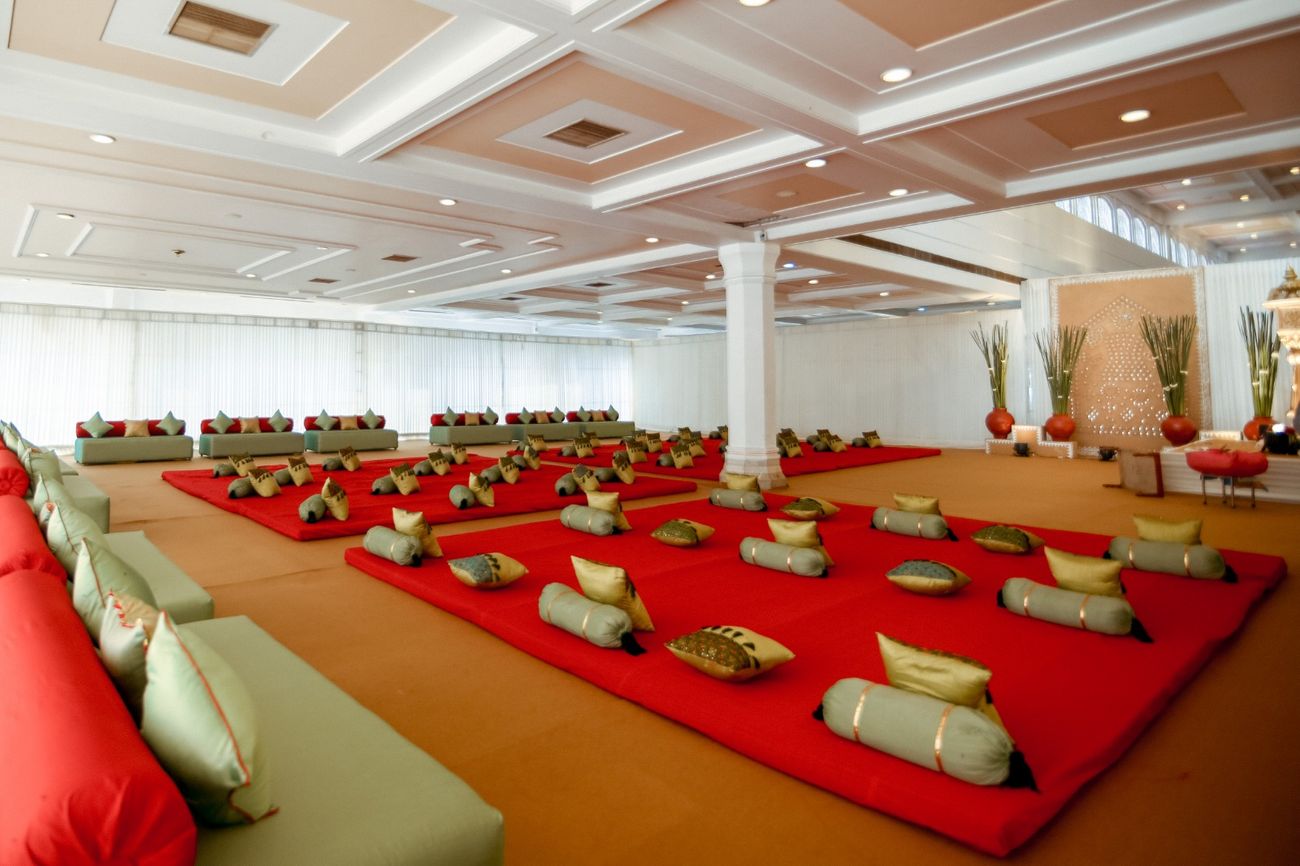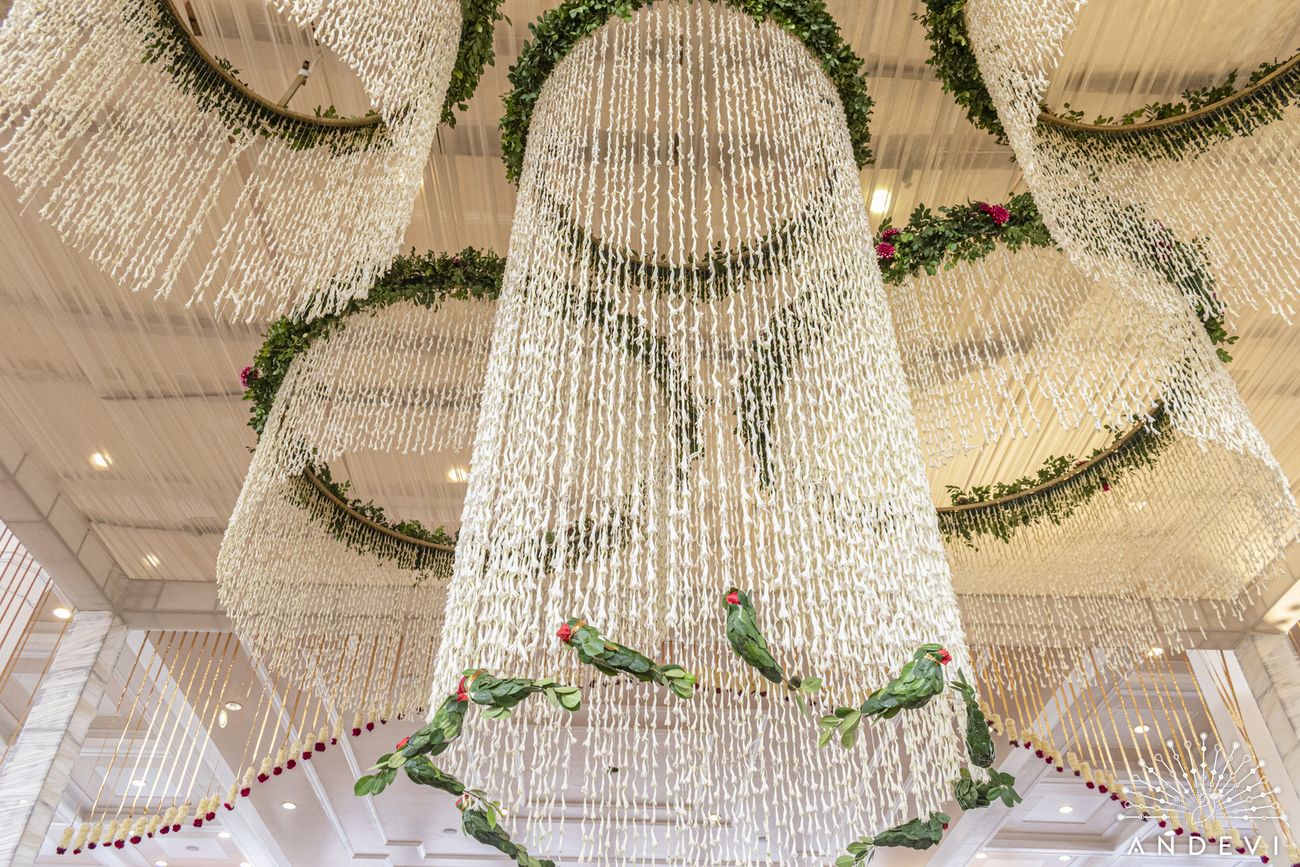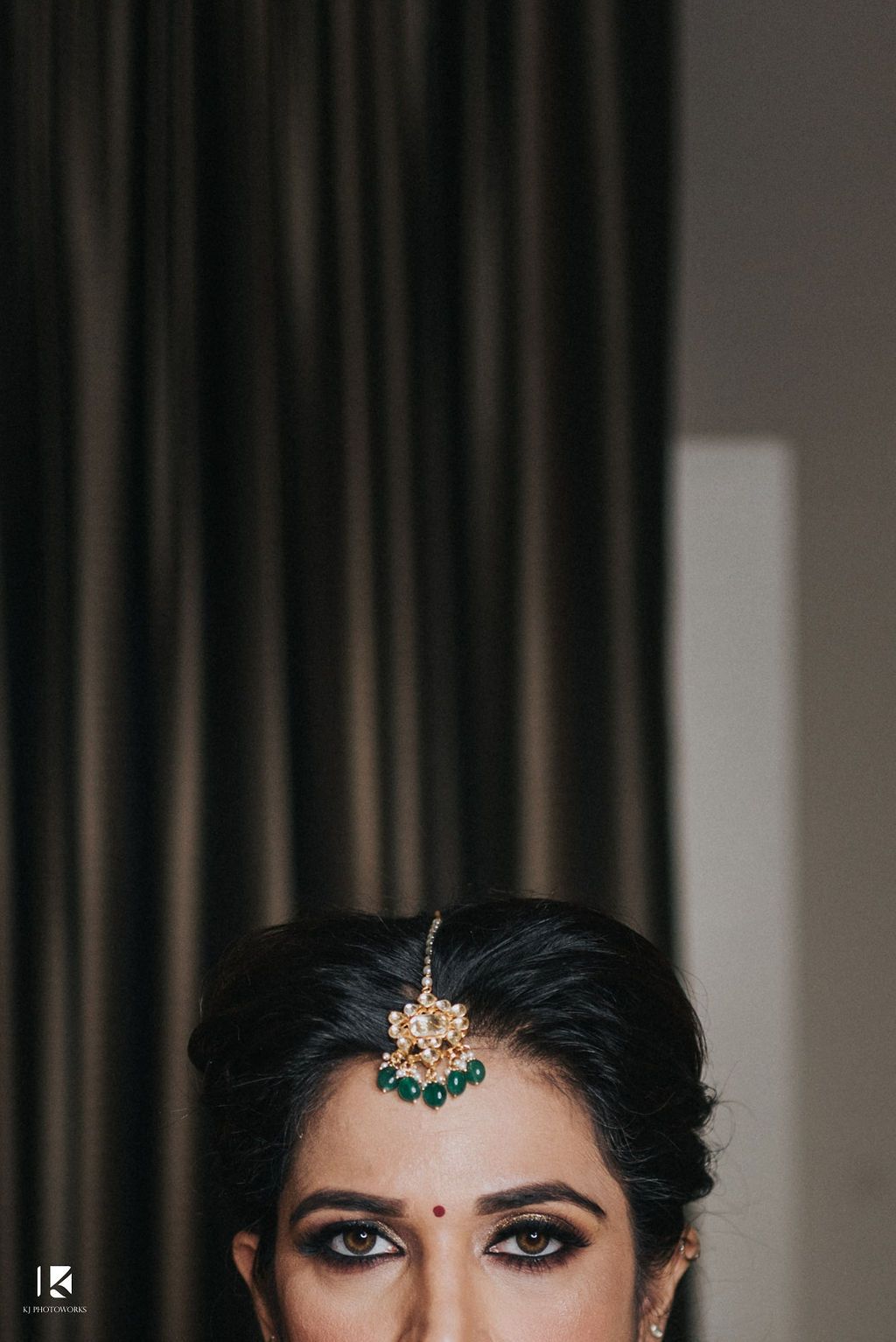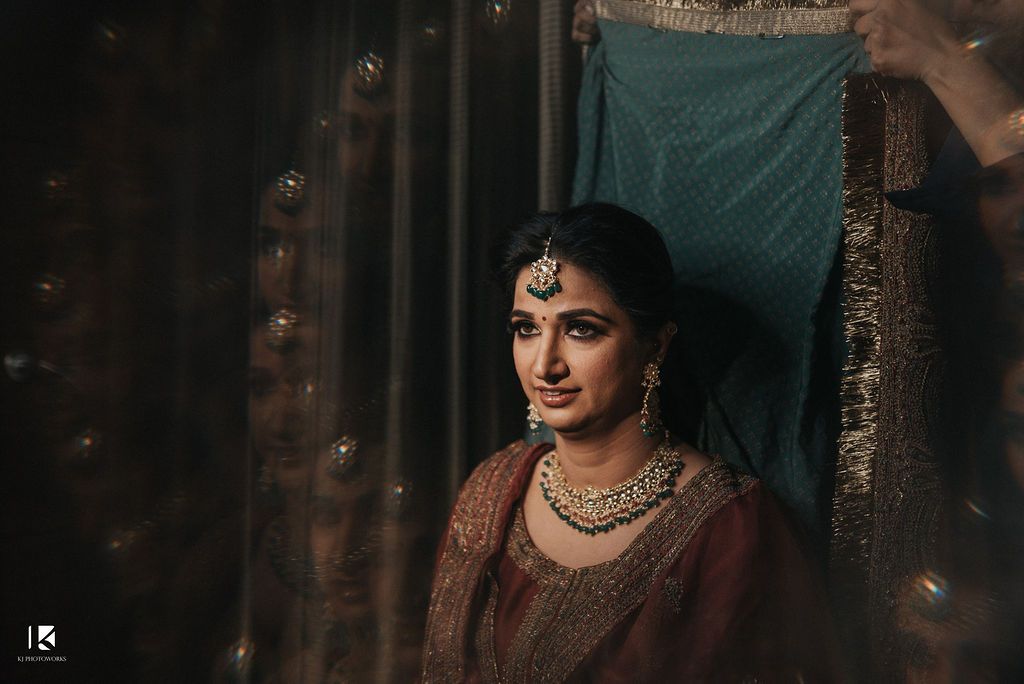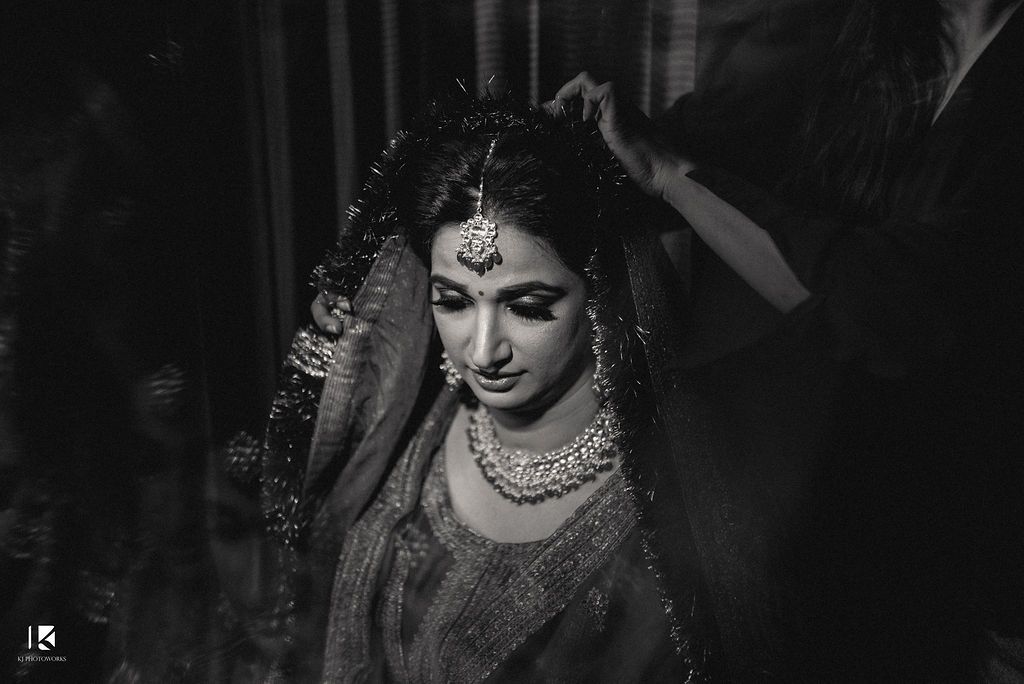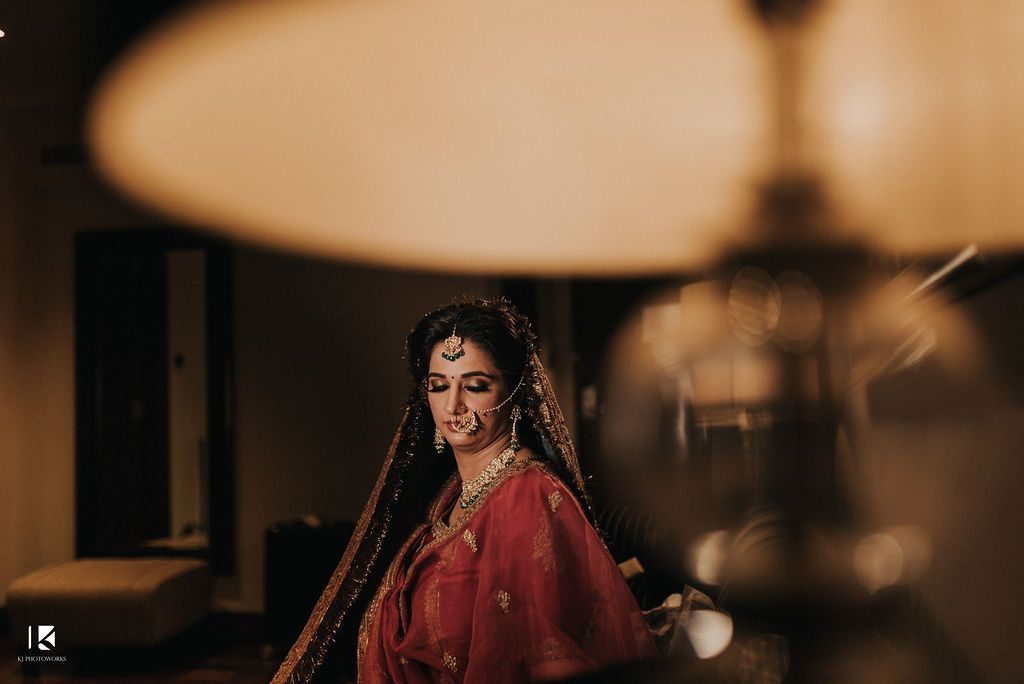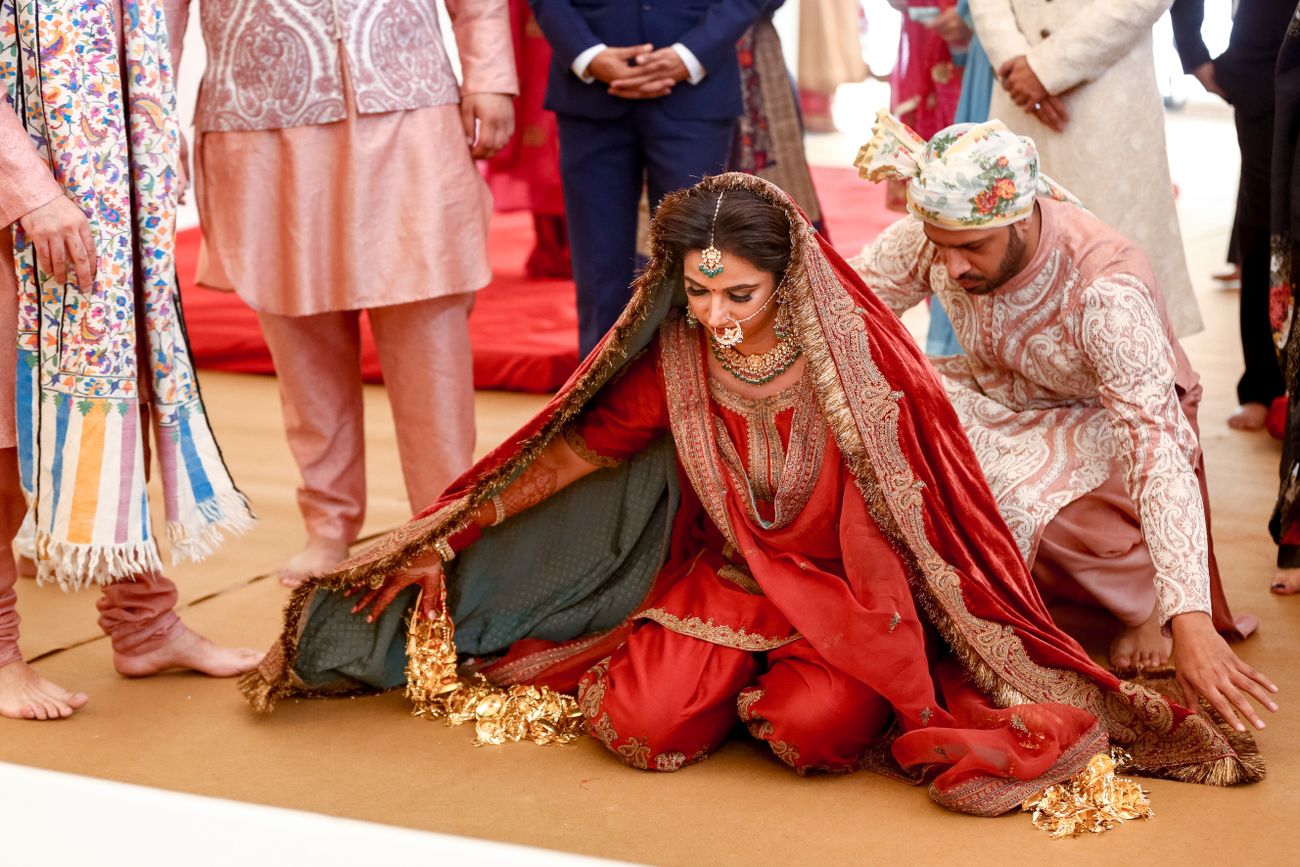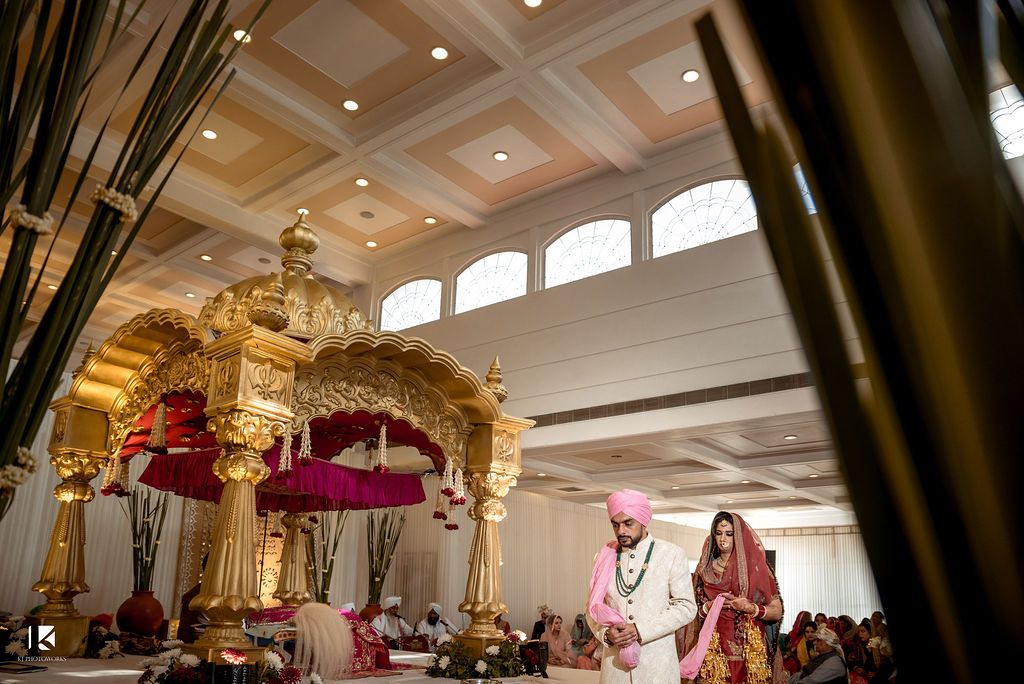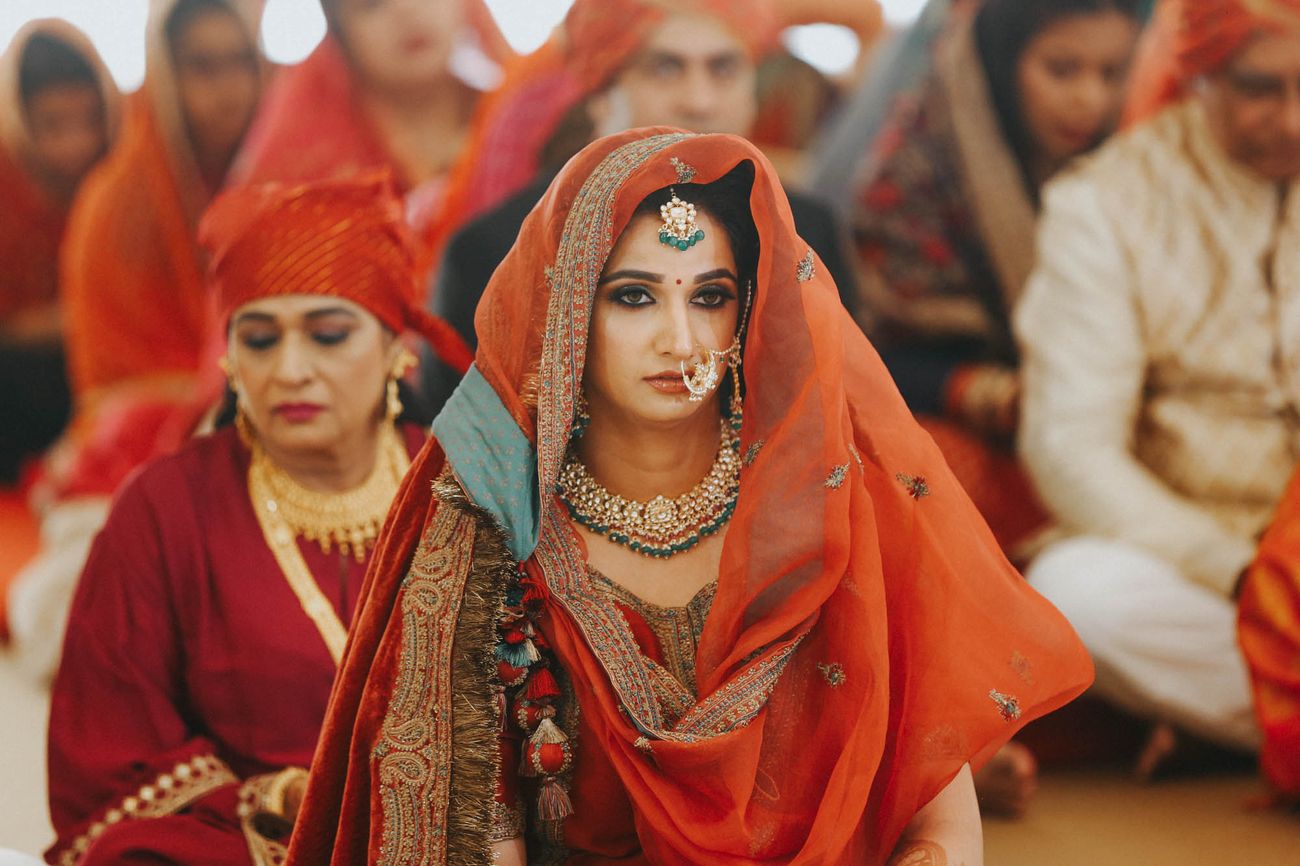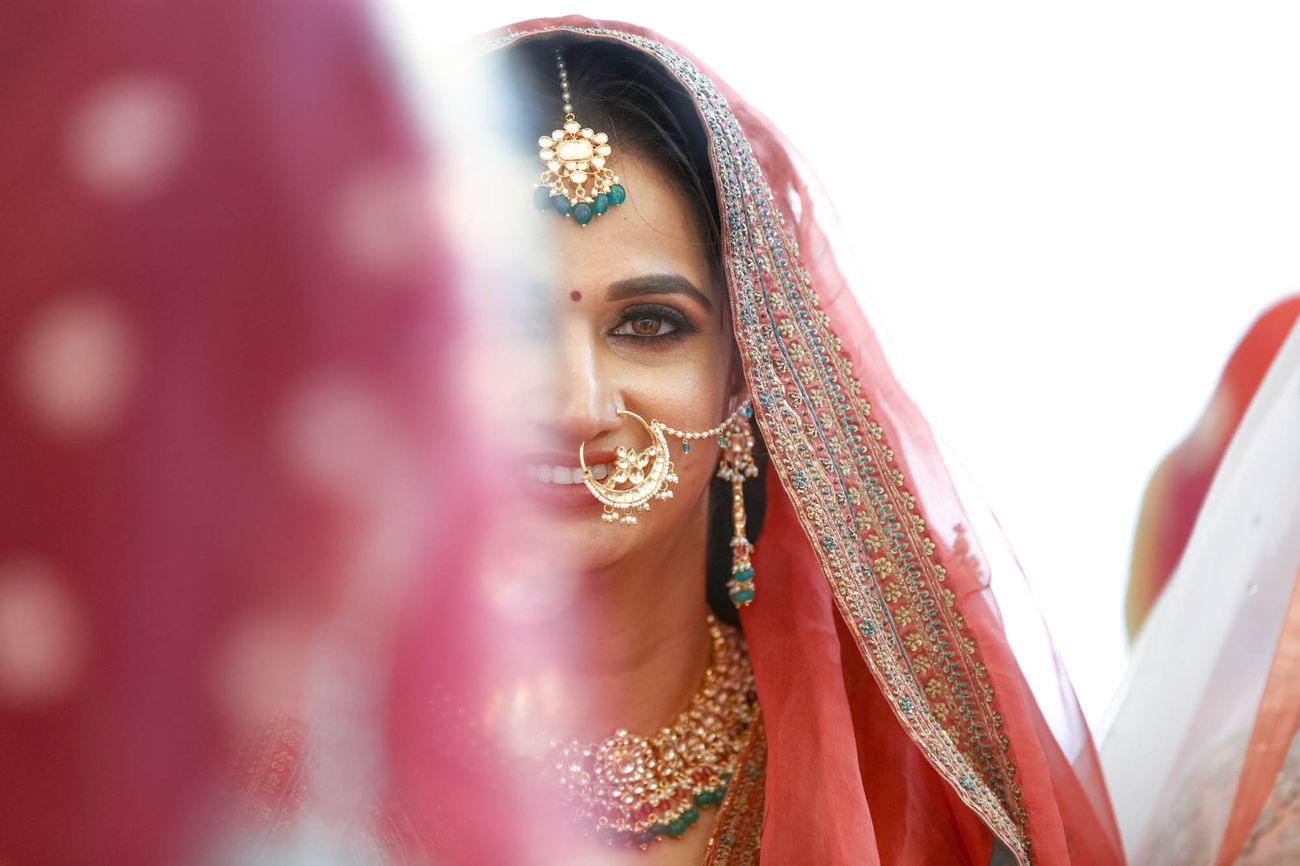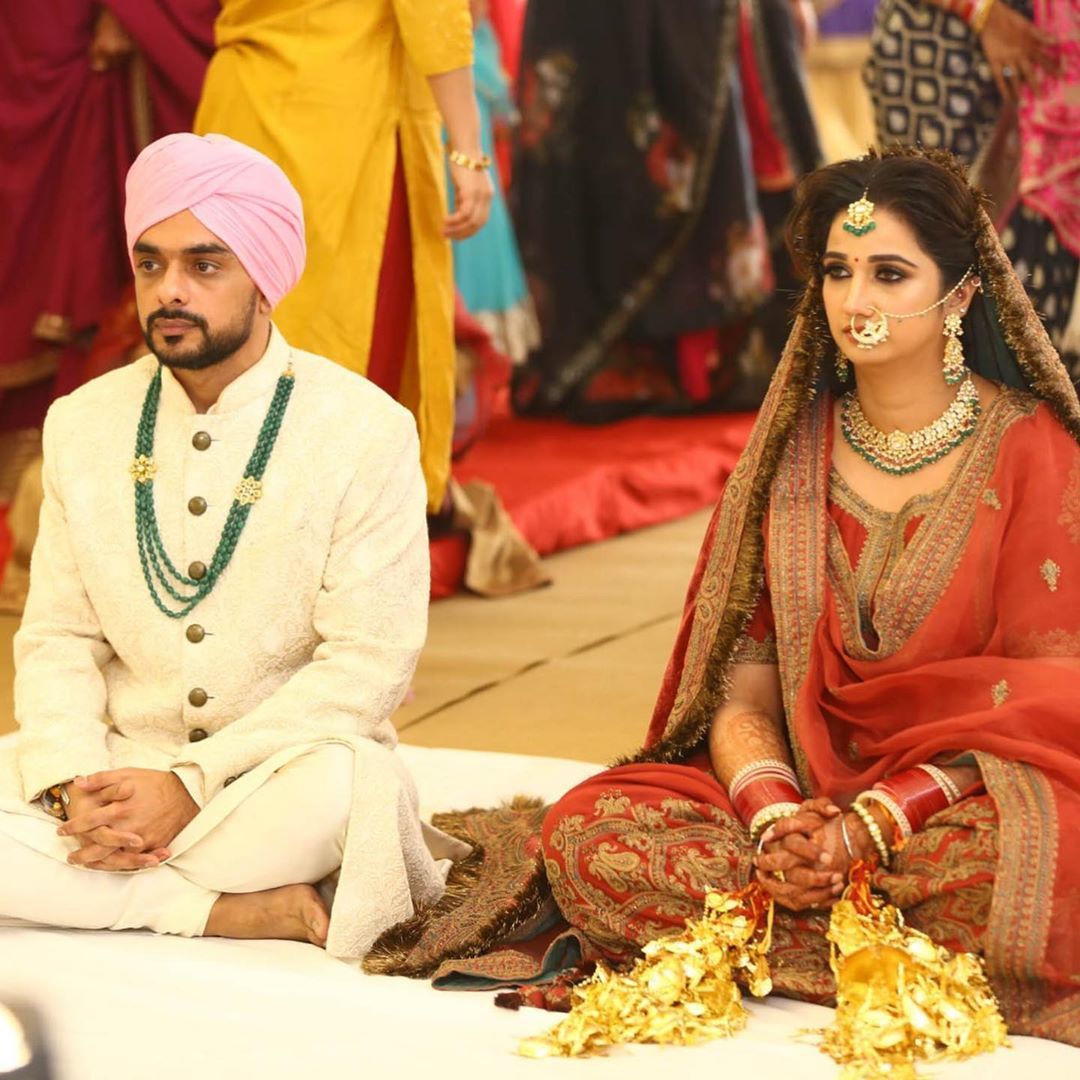 From The Bride: 
We both had one thing in common, we wanted a small intimate wedding, with our loved ones close to us. Neither of us were into big bang Indian weddings but had to keep our families happy through this process. Ironically, we had to get married 3 times before we were actually declared wedded :D. We are both not very religious but I personally have a close linking to gurudwara's and always find solace there. Our families were very supportive and with everyone's blessings, I started to scout gurudwara's. I was absolutely certain, I wanted an old school punjabi wedding, bringing in the essence of the Punjab which was rugged and ancient and not bling in the picture. I was also sure I wanted to have the anant karaj in the full glory of the tomb. It was quiet a struggle to find the right one, as neither of us are Sikh's and so getting the venue on a weekend was becoming impossible. Also, the wedding usually happens in a hall outside the gurudwara and not in where you have the Palki Sahib (tomb). So had to find someplace that could fit all our needs.
The theme was that of an old folktale "Chidiya ki Kahani". All elements at the wedding had visions of birds flying and settling amidst that old school charm of Punjab. The vision of what the décor, outfits or aesthetics need to be were mine, and being a crazy fanatic, I had to have it right to the T. But, it is the people and teams who put these ideas into play, that I am forever going to be grateful for. I found a team of crazy fanatics like me, to envision and live through with it.
From The Decorator 
When Aditi got in touch with us about her wedding from overseas, she presented a unique proposition of the idea she wanted us to execute. She had named it 'chidiya ki kahani' and it was the concept of her own wedding which she always wanted to have in a Gurudwara in Delhi. The concept was about a bird leaving her home set in the old world Punjab and Sindh before partition.  We researched the gamut of prints, architecture, motifs, fabrics, textiles, crafts from the state of Punjab and created this entire set in the Rakab Ganj Gurudwara for Aditi. We actually travelled to Patiala and Amritsar to work  with real traditional artisans who were involved in the production and sampling process.
Vendor Reviews: 
Make Up Artist: Samaira Sandhu
Still remember the first time I told her that it's a Traditional Punjabi wedding, which is old school and vintage and that I have chosen not to wear a lehenga but a traditional punjabi suit, she sent me a voice note expressing how excited she is and how it being unusual has her even more committed. She made me look beautiful. 
Photographer: Kartik Jasti
He has an amazing team at KJ Photoworks. Our first meeting went on for 4 hours, because I had to have him understand the passion and vision behind the theme and run him through every small element of the setup. He had a team go click some shots of the birds the very next day at the wee hours in the morning, all because – it was Chidiya ki Kahani.
Not to mention, me and my husband are bad when it comes to getting shots, so we had NO Stage anywhere, but oh the team did a beautiful job at being a part of the family and clicking everyone in their very natural element.
Décor Designer: Andevi Weddings
The woman behind Andevi Weddings - Ananya Berry is as bit hardworking as she is crazy (just like me). Her attention to detail, her efforts to fulfill the minutes of those wishes I had and putting the entire concept together. I am not an easy one to work with, but she had pledged to make this as much her project as mine, from building those mudwalls to creating paper birds to working through nights to create that magnificient Palki Sahib (Tomb) from the scratch, I have just one word – Incredible.
Outfits/Wedding Invites: Karan Torani
He is a very talented person. He has lived through the vision of what I want to look like on my wedding day since before he was a designer. I will forever be gratified as breaking the conventional norms, he created an outfit of my dreams for me. It was every bit that elegant, beautiful, bride worth and yet had that old heritage in that hand done embroidery which took over 5 months to create. The very fact that I did not see a single sample (color/embroidery) till the final product, tells you the faith one can instill in this man to fulfill your dreams. He even styled it with picking each jewellery piece, to creating a jutti and potli, he made my life easy.
All our mehendi outfits are also styled and designed by Torani, including Mambo! 
He complimented the wedding invites with the same subtle hues and the birds motifs completing the story.
Vendors: Makeup Artist: Samaira Sandhu Makeover★ 4.8 ; Photographer: KJ Photoworks★ 4.8 , Decor Photographs: Anmol Wahi; Decor & Planning: Andevi★ 4.8 ; Bridal Outfits: Torani★ 4.1 ; Invites: Torani★ 4.1
If you're planning a wedding , find the best venues and banquets in Delhi for all your wedding celebrations. You can also check out Delhi decorators for a theme wedding or as per your liking. With that, find caterers in Delhi, choreographers for your wedding to be a total package of all