Dhols To Tambourines, 20+ Unique & Beautiful Mehendi Decor Ideas We Spotted!
BY Chandni Kumar | 22 Oct, 2018 | 20670 views | 9 min read
Mehendi is usually the first function, one that kick starts all the wedding madness in any typically Big Fat Indian Wedding. And it one function where you can make the decor as casual or chic as you want! These days the trend swings between a complete DIY decor to having unique elements that define the personality of the bride/groom! 
However, what we bring you today are some totally out of the box ideas. These are some examples of the most unique mehendi decor we have spotted in real weddings across Wed Me Good! So, bookmark these 20+ unique and beautiful mehendi decor ideas we spotted! 
Hanging dhol for mehendi decor!
Making anyone dance on its beats, dhol is the most essential part of any Indian wedding celebration. Ever thought that you could add a dhol in your mehendi decoration. No, right? Be it hanging the dhol on the ceiling or keeping them as part of the mehendi decoration, this one instrument will surely be quirky & unique at your mehendi function. (Ah, don't forget to play + dance on the beats though!)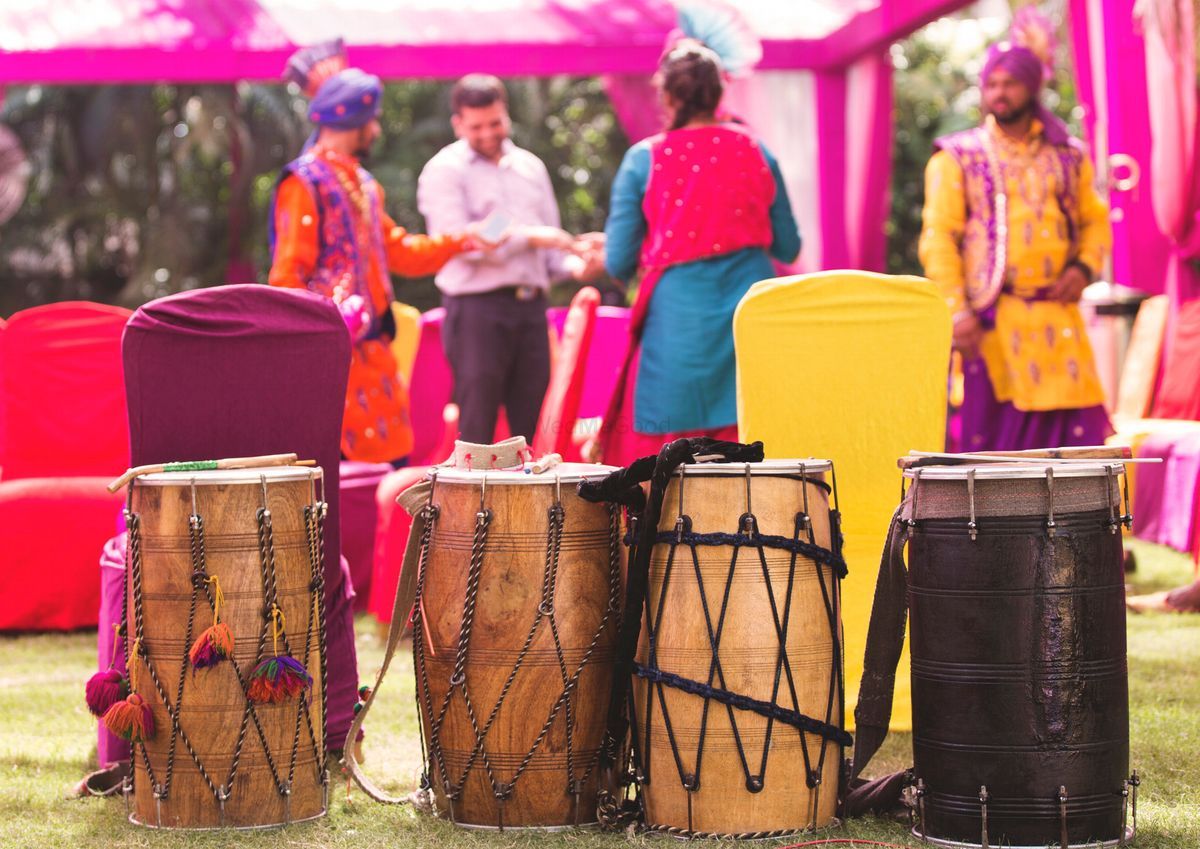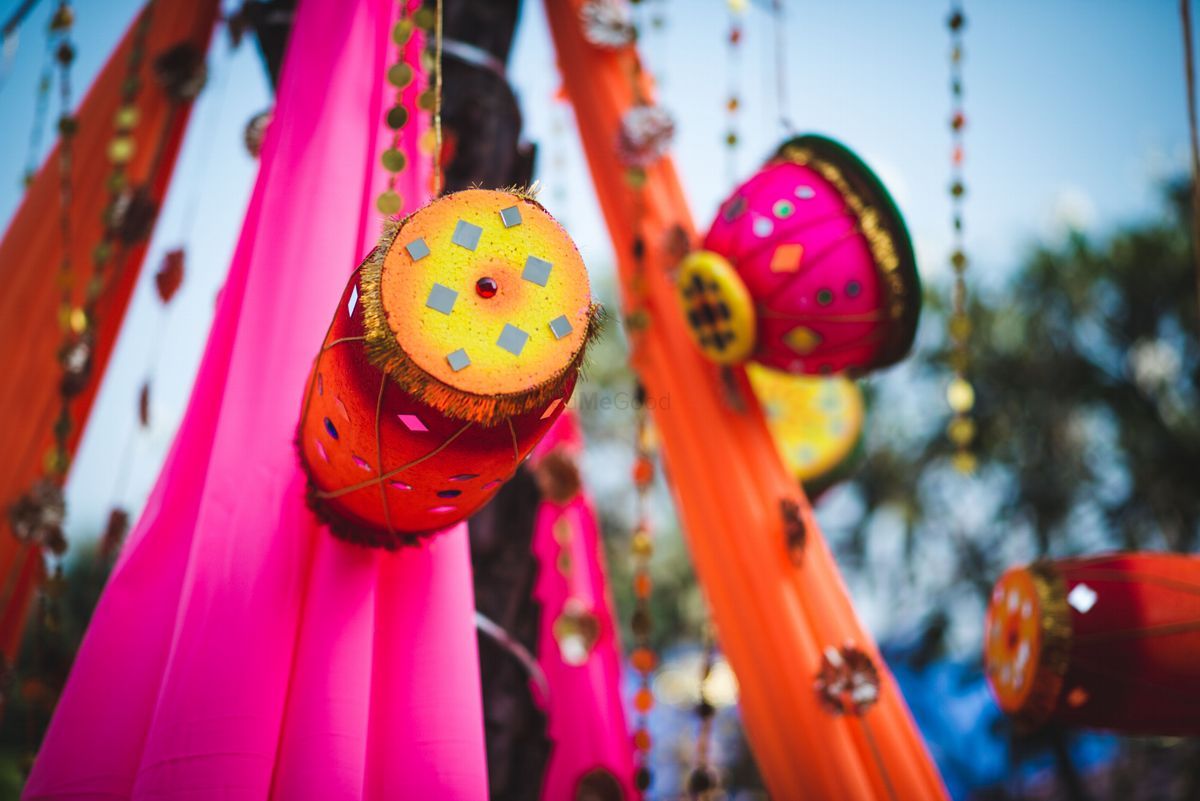 Image via: Mithilesh Choubey Fotografia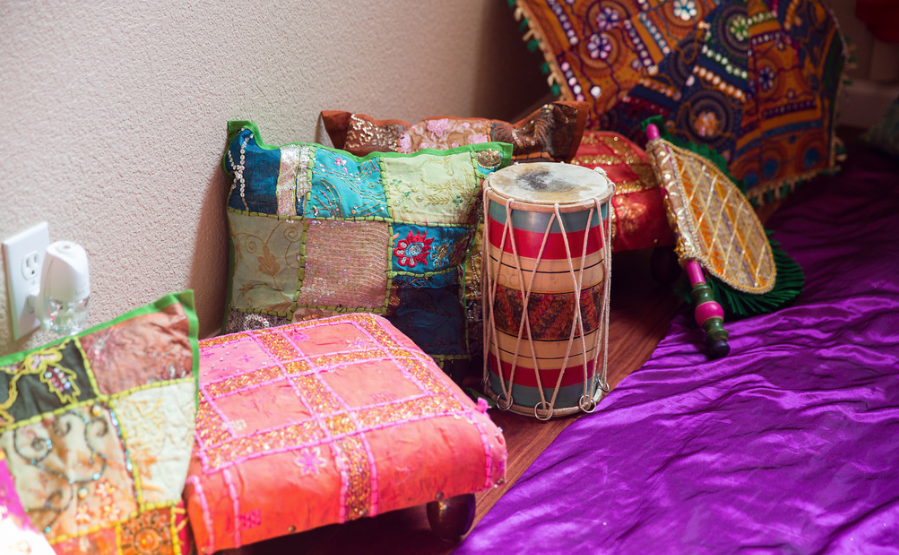 Decor By: R&R Event Rentals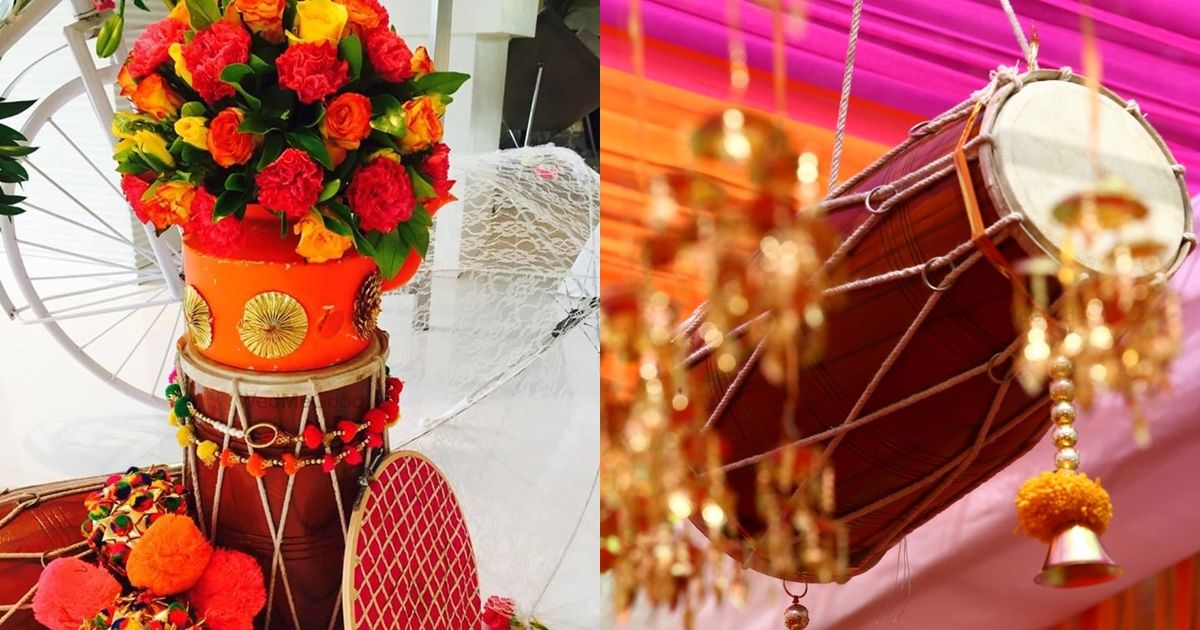 Decor By: Designer Events Inc.★ 5
Unique tambourines aka dafli with accessories! 
Tambourines, or daflis, are one of the traditional instruments used in Indian music. So we spotted some who converted this traditional piece into a hip and trendy decor item! It's so unique and looks so pretty. Tip: Add some tassel strings and pom poms and you're all set to rock with your quirky mehendi decor. Don't they look just beautiful?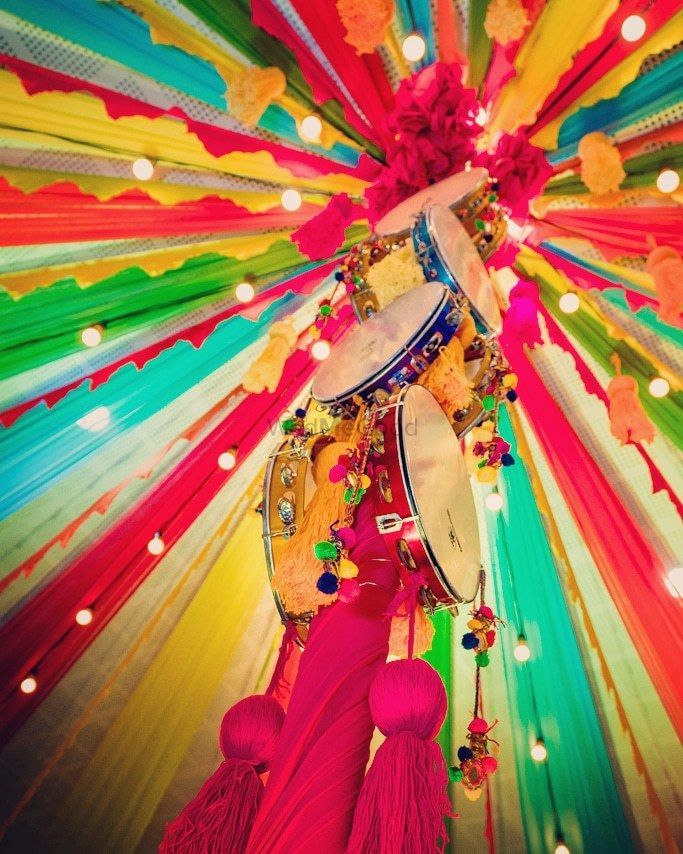 Wedding Planner: Weddings by Kirti★ 4.7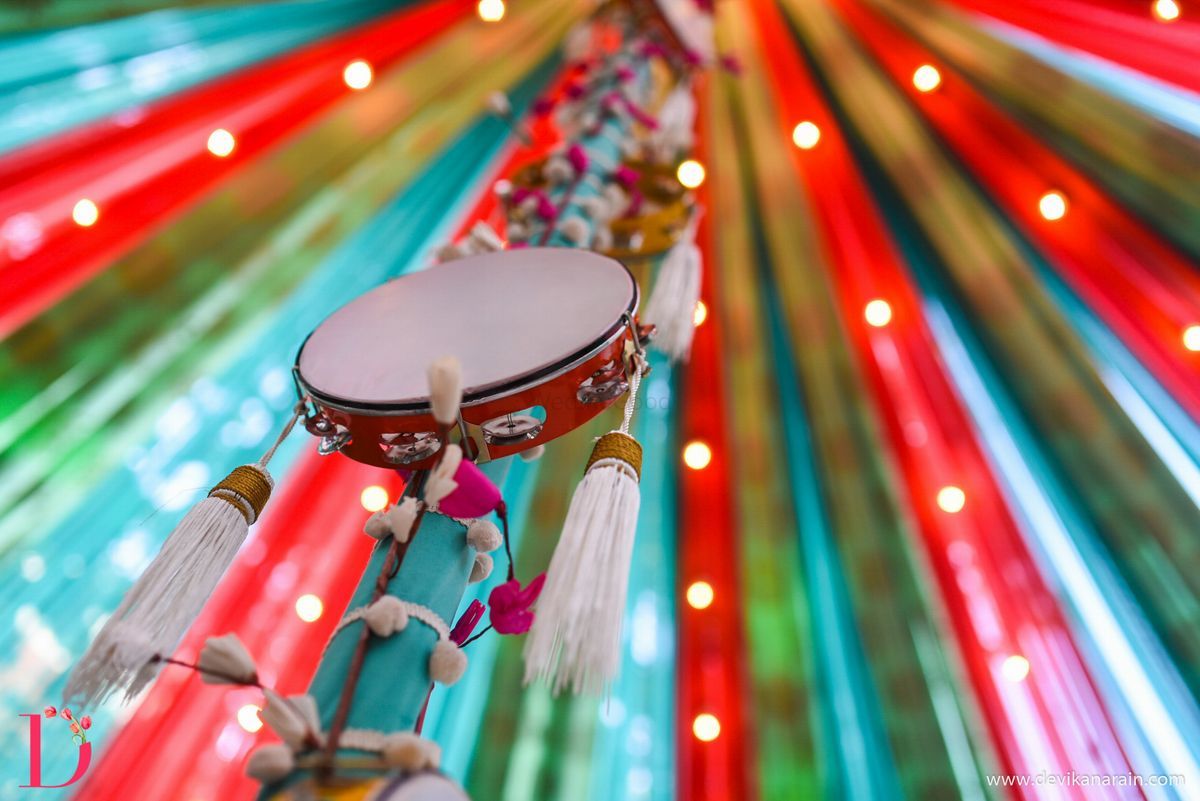 Decor By: Devika Narain and Company
DIY drooping bangle decor idea!
Do you know that you can do so much with bangles (expect wearing them)? Yes! If you've a restricted budget and want to go for a DIY decor, then you can hang your bangles, kadas on strings or even design a bangle chandelier that will look perfect as part of your mehendi decor.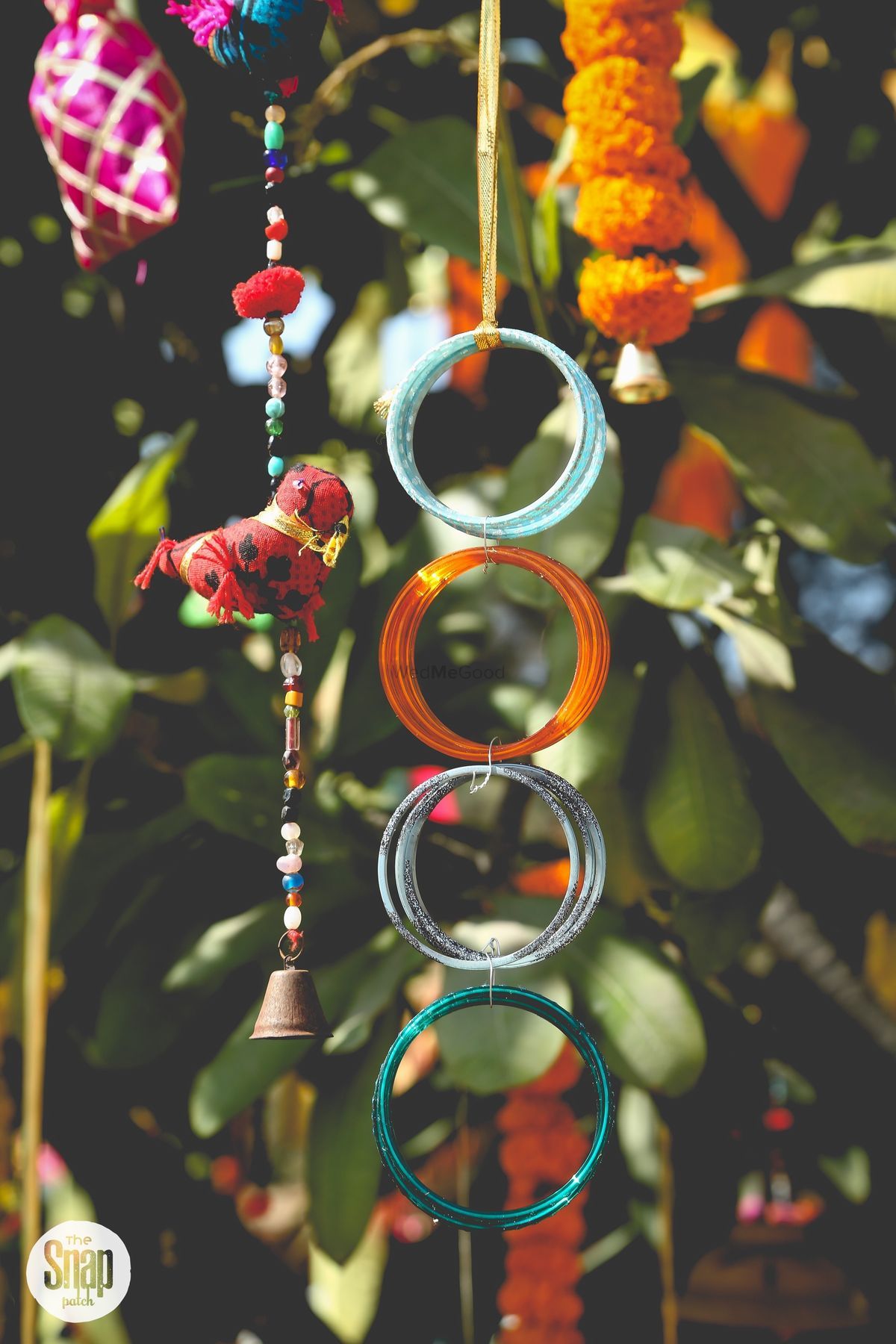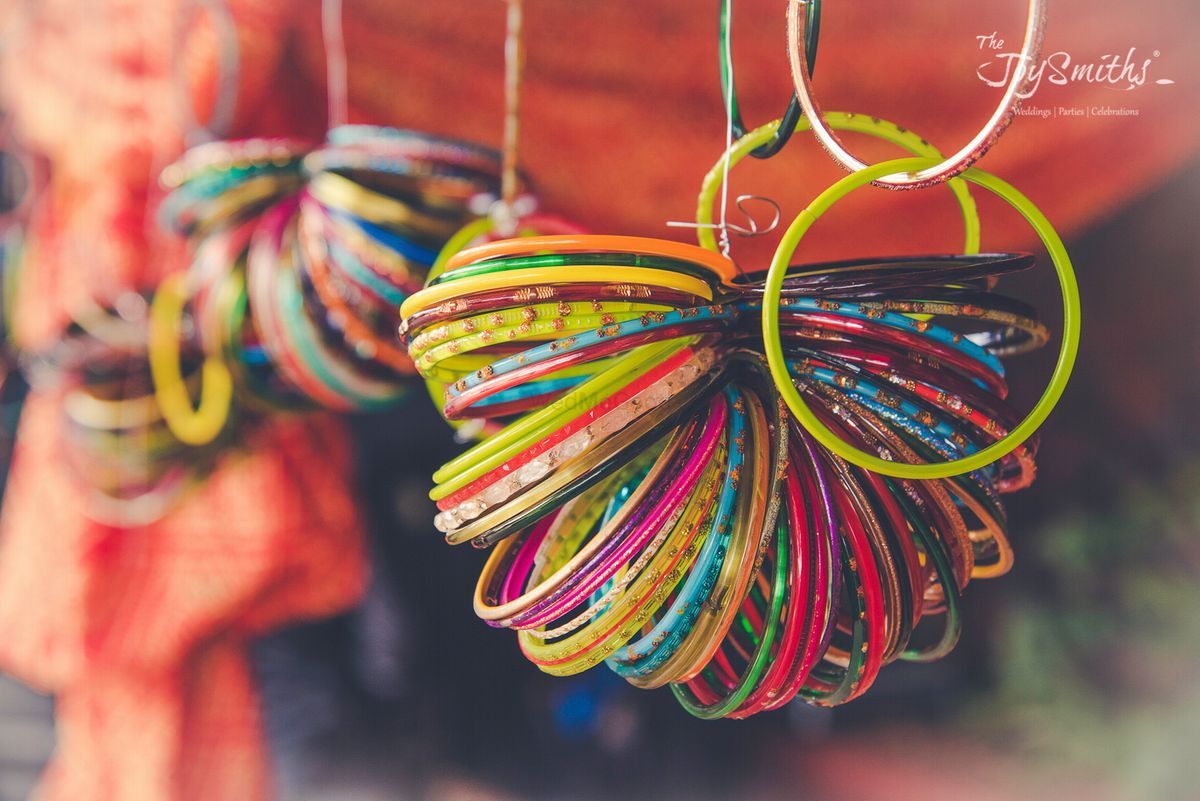 Image via: The Snap Patch★ 4.9  ; Wedding Planner: The JoySmiths★ 4.9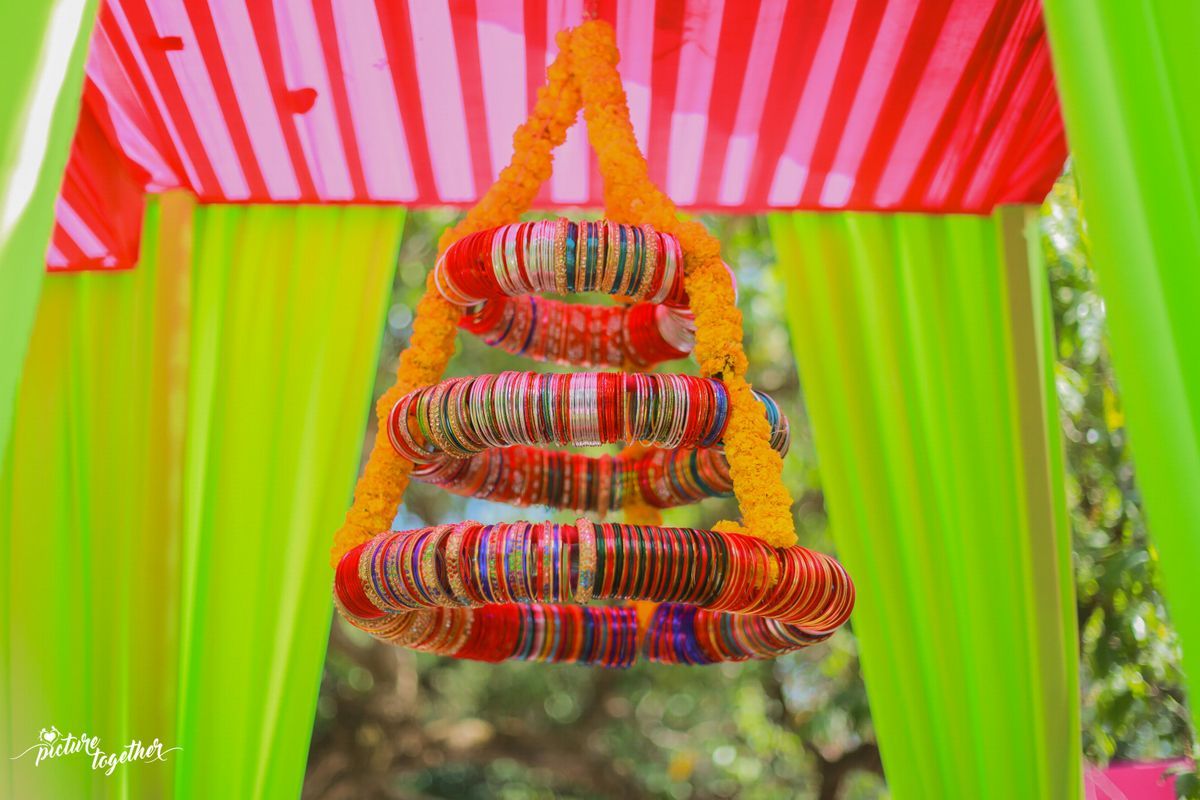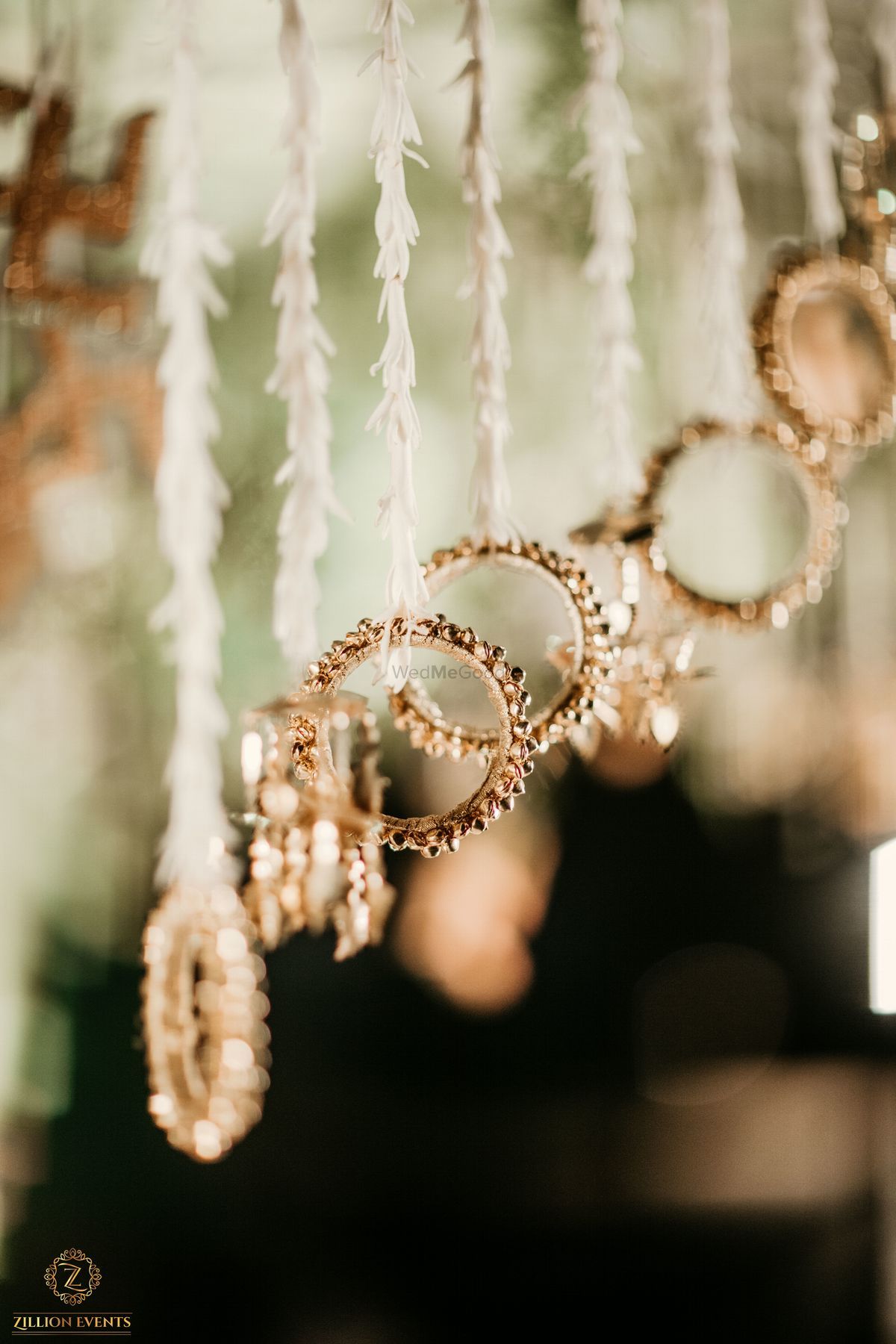 Image via: Picture Together★ 4.7 ; Wedding Planner: Zillion Events★ 5
Books for the book-worm couples!
Are you a book-worm? Then why not include your favourite thing in your wedding celebrations? And even if you're not, books make for some of the quirkiest decor addition. You can hang books or wedding invites as part of your mehendi decor. To make it more interesting you can also add light bulbs inside the books that will provide a romantic yet cute ambience to your entire mehendi function!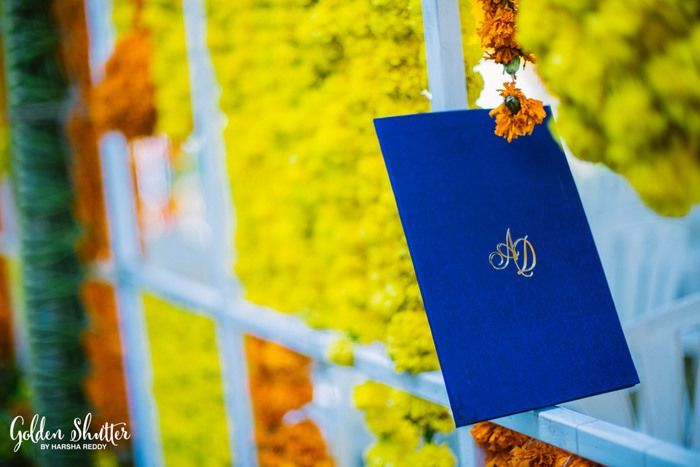 Image via: Golden Shutter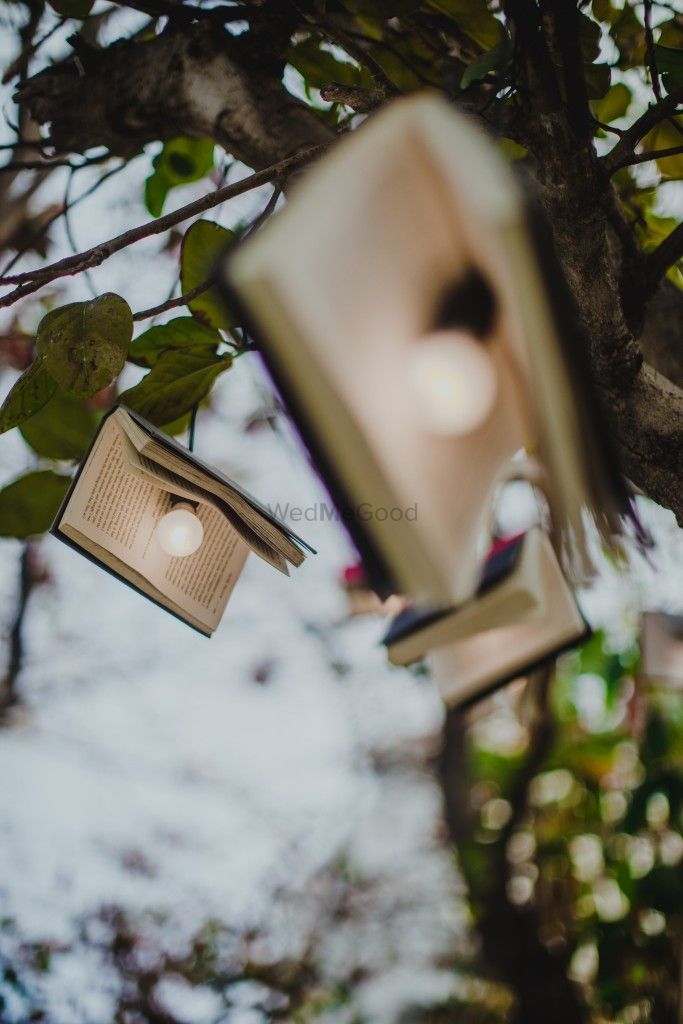 Image via: Wedding Nama
Are you a Bollywood couple? These cassettes are perfect for your henna!
For the 'filmy' couple who loves Bollywood as much as they love each other, a DIY decor with elements of cinema is the way to go. Take out the old cassettes from your home and attach some strings to it. To add a more musical element, you can also make musical notation symbols with strings and add to your quirky and fun mehendi decor!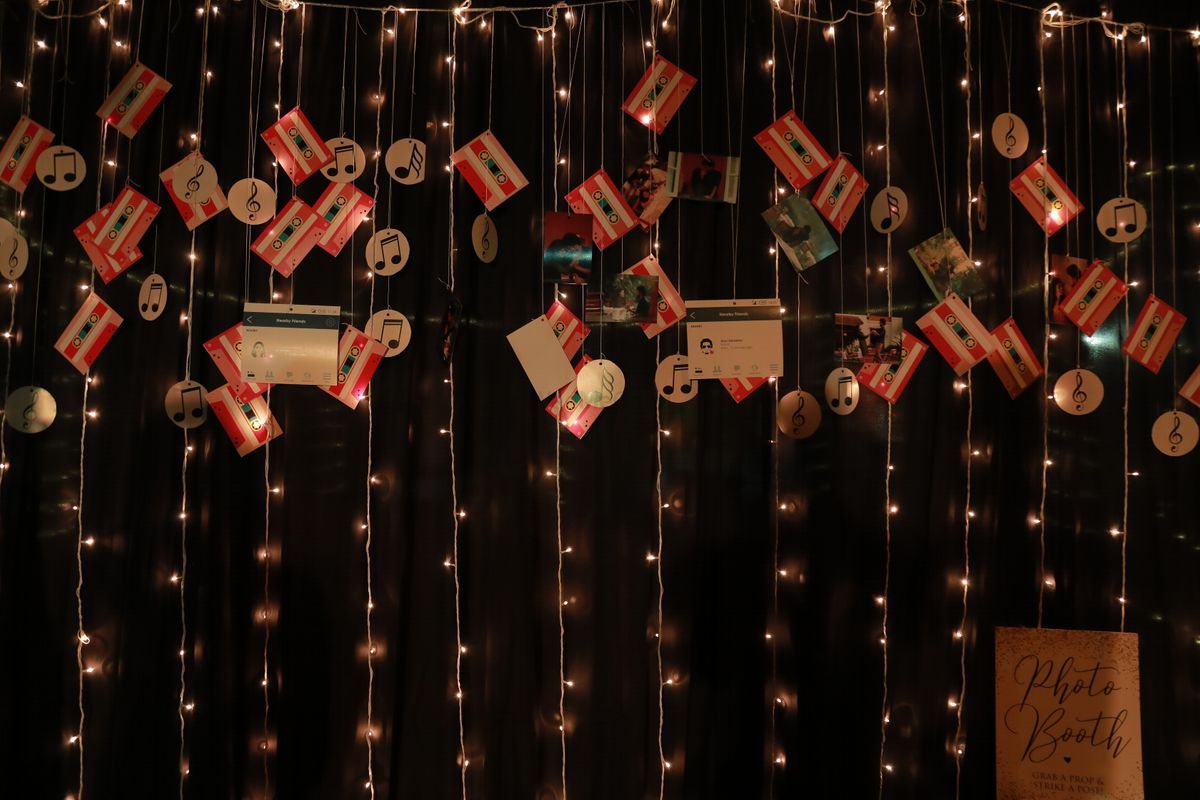 Wedding Planner: Pink Kurta Weddings★ 4.8
Beautiful dropping bottles!
Ever thought that you can do so much with the water bottles? Reuse your plastic and glass bottles to add fun to your mehendi function. Be it attaching it with strings, making a bottle chandelier or making a hanging floral vase this idea is surely #trending on our gallery. Tip: Brides! If you've a particular mehendi decor theme you may also paint the bottles in pastels or neon colors to make it look wacky on your mehendi.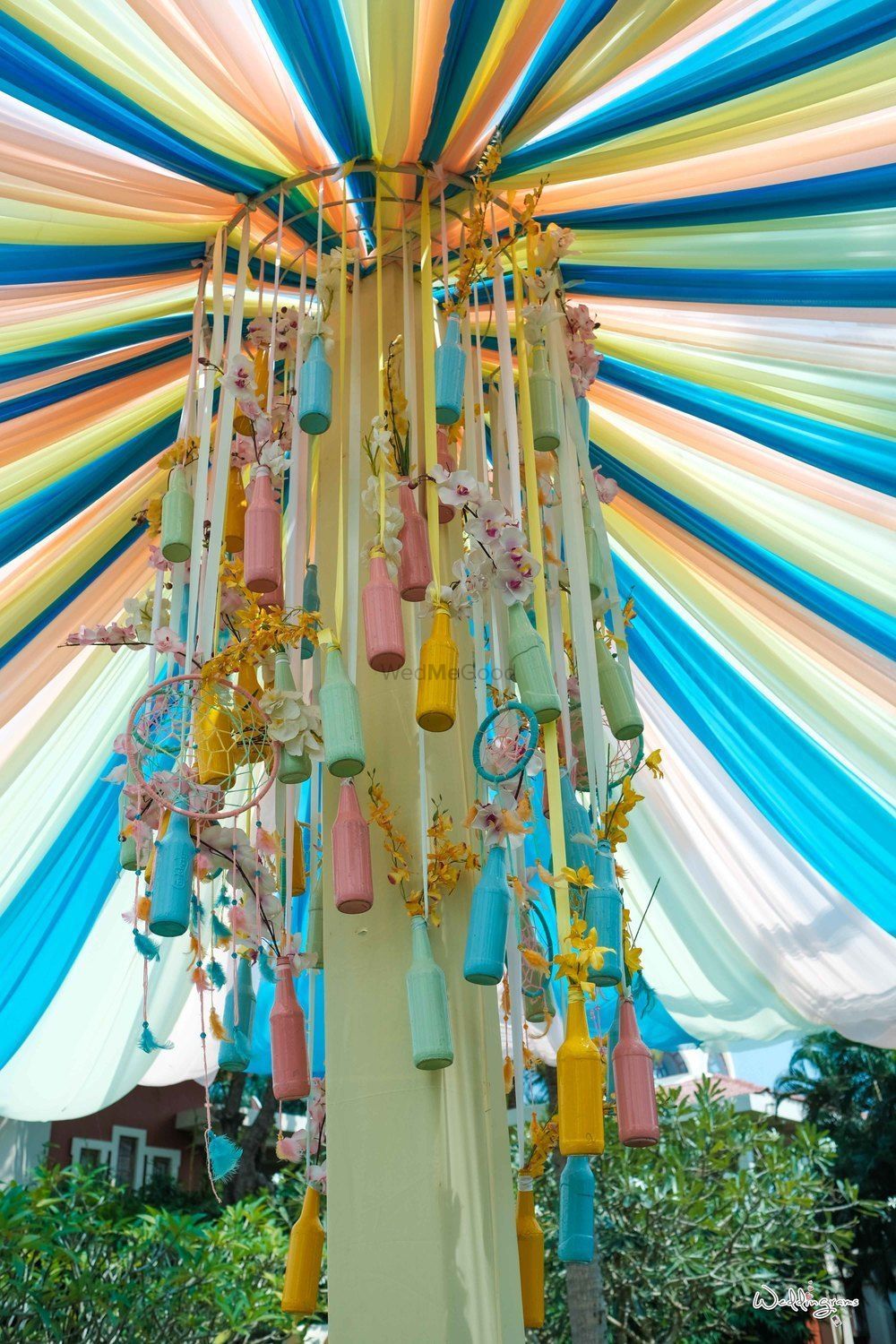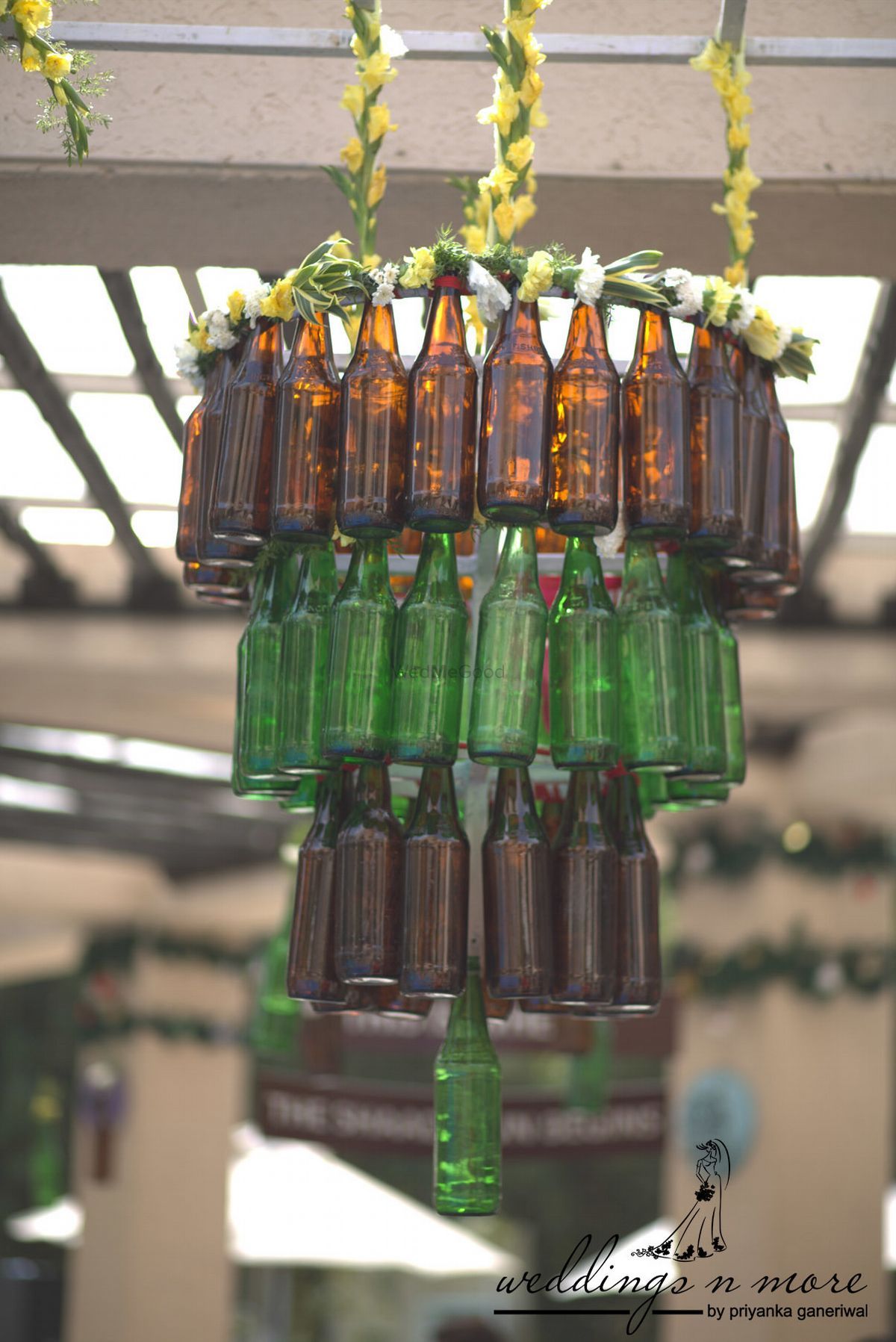 Image via: Weddings N More★ 4.9  ; Wedding Planner: Weddingrams★ 4.8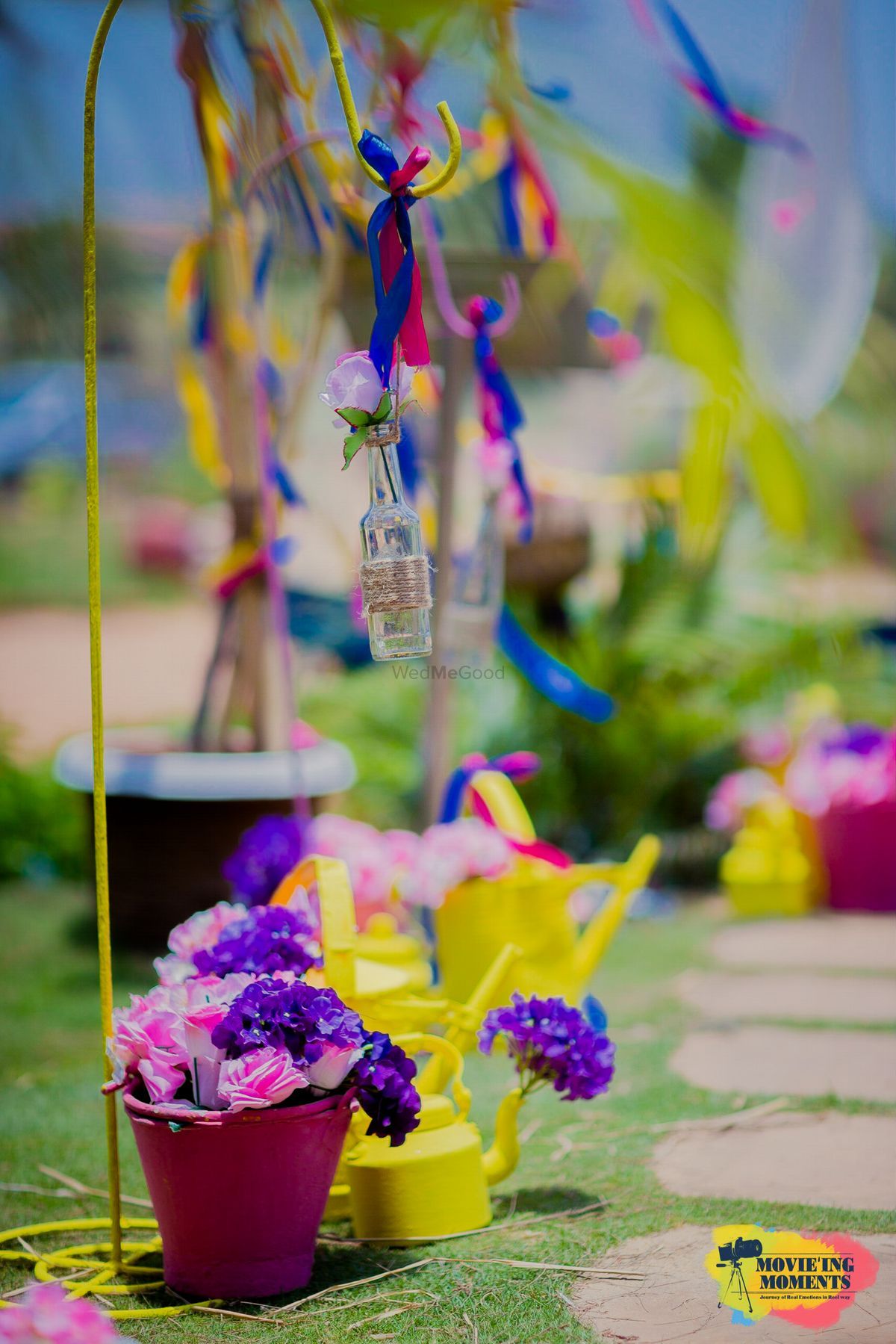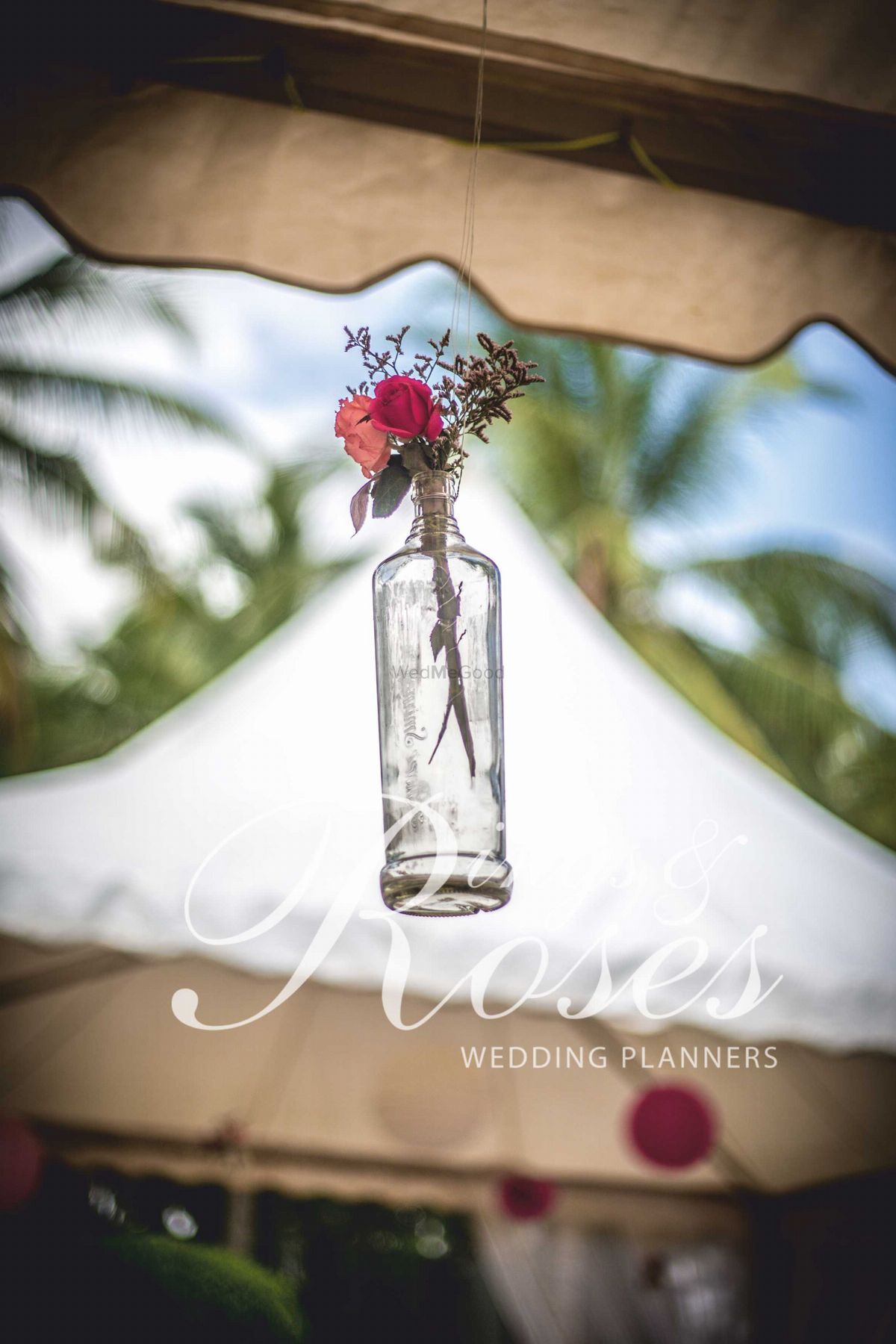 Image via: Movie'ing Moments★ 4.7 ; Wedding Planner: Rings and Roses★ 3.8
Big Cds for your mehendi photo-booth!
How about including those redundant cds in your mehendi function? It will serve a 2-in-1 purpose, you'll be recycling old things as well as adding a quirky element to your Mehendi decor. The best way is to make a photo booth with some old cds wrapped in yarn and colourful fabric.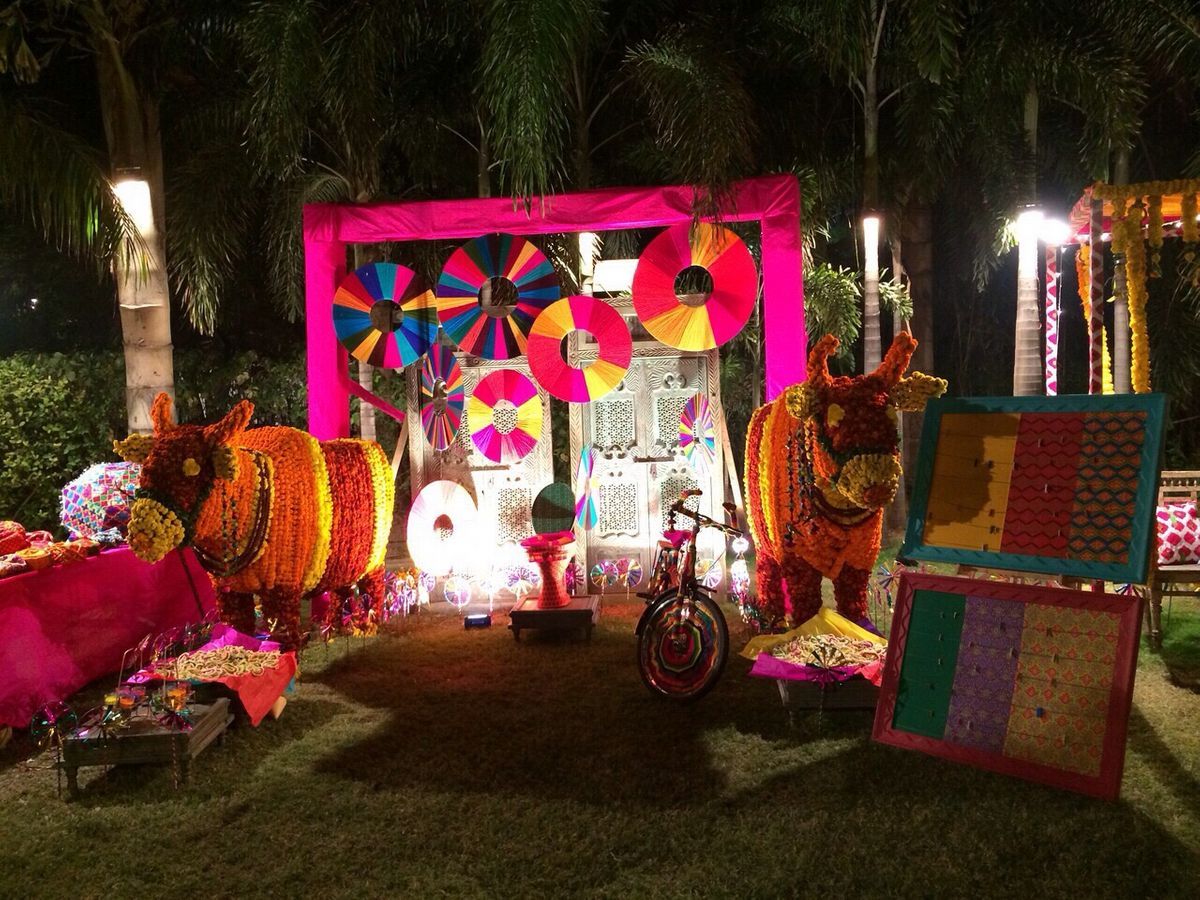 Wedding Planner: Flyiing Feather Events★ 5
Cute cups with baby breath flowers & roses
No, we're not telling you to have a cup of coffee or tea but how about including these beauties as part of your mehendi decor? Making it look like a floral cup vase you can hang them via strings and add roses + baby breaths for the elegance. And, yes! It won't burn a hole in your pocket!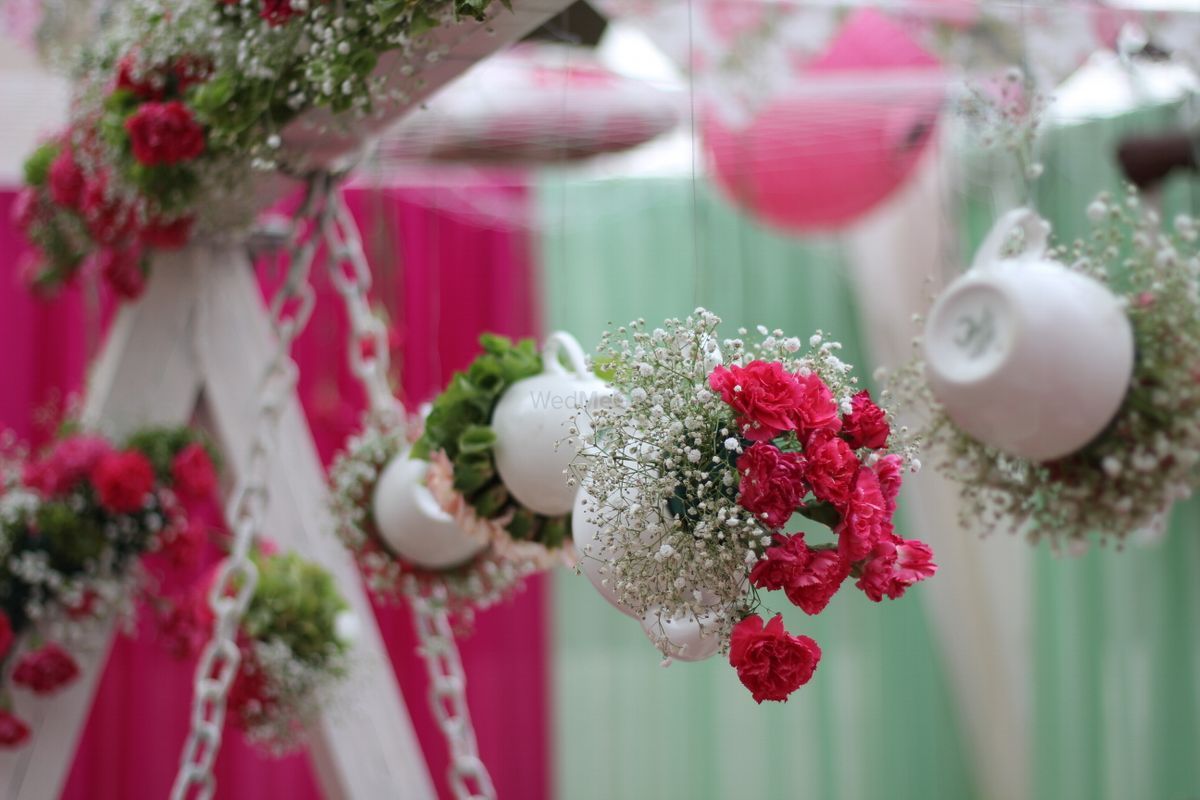 Wedding Planner: Mor Punk★ 5
Our favorite food items to add that quirkiness!
And, how could we forget FOOD! Be it your mehendi, sangeet, haldi or wedding - you would surely agree with us that food is an integral part of wedding celebrations. Being super #trending these days you can clip the food items, hang them with strings or attach beverages via buckets or glass balls as we spotted these cravings & delicious treats to satisfy your sweet tooth and hunger!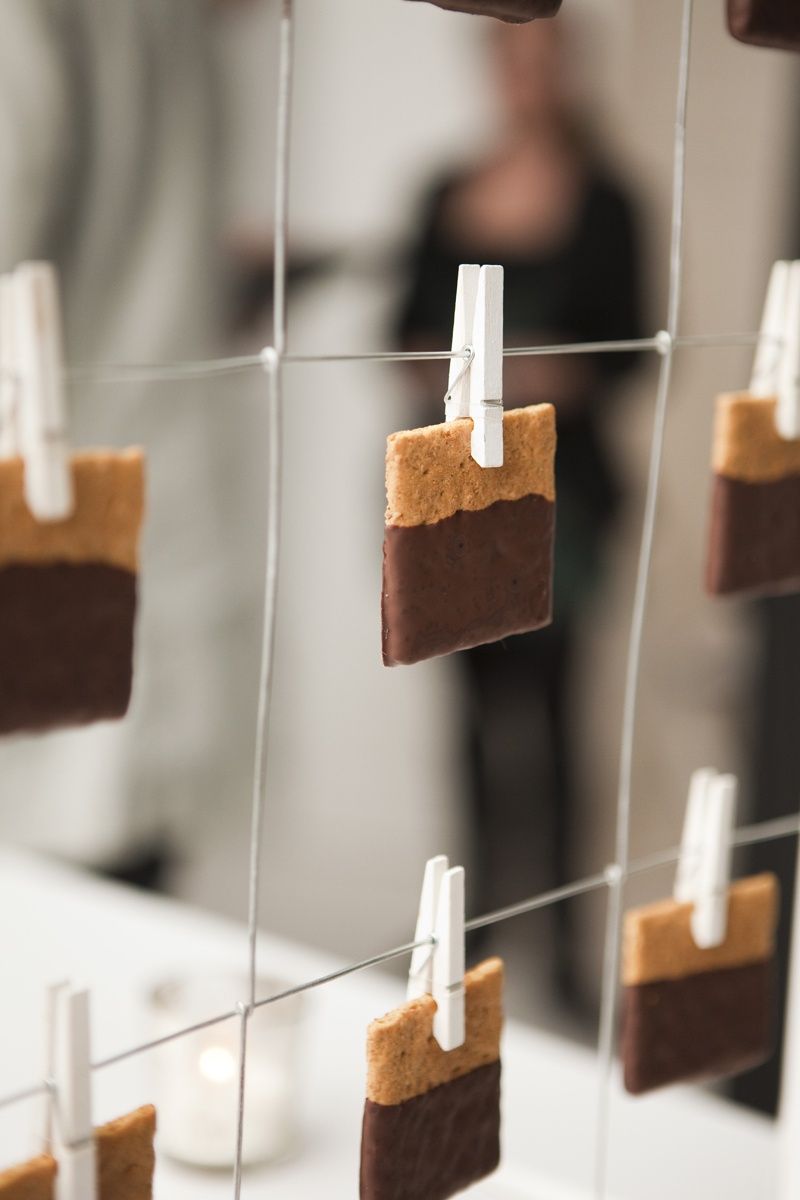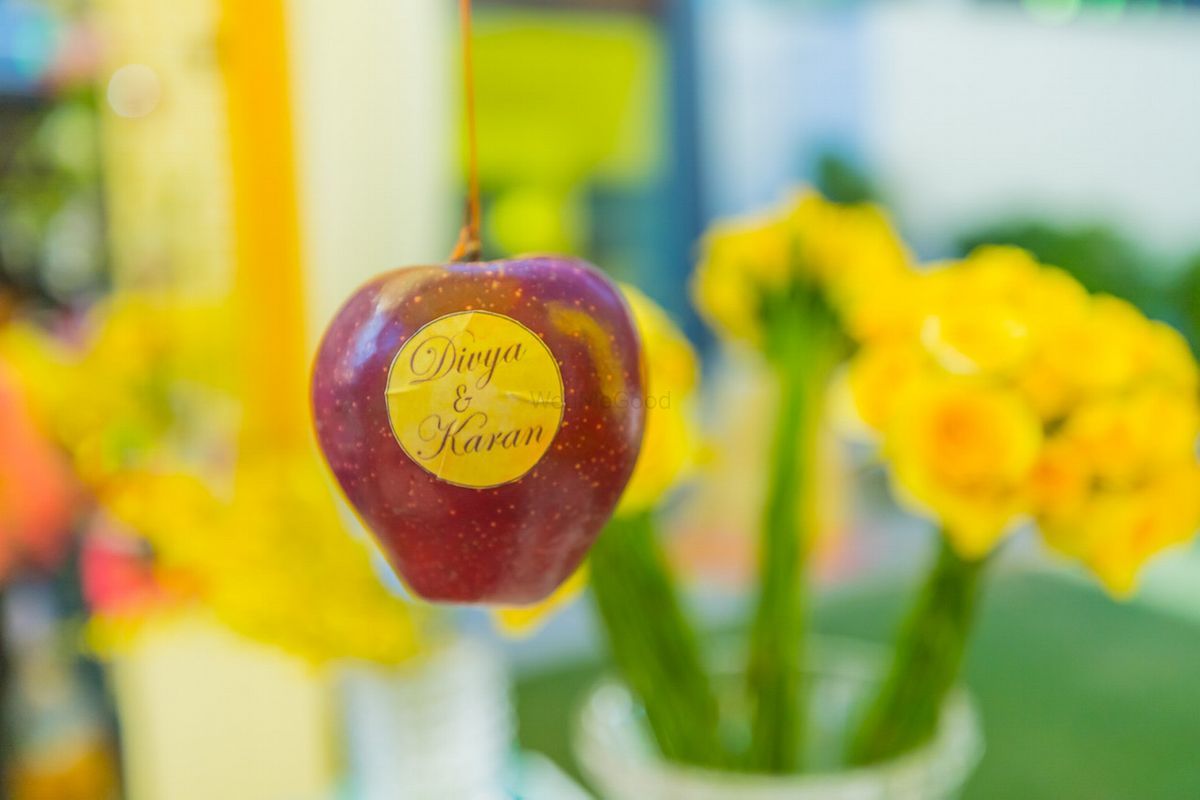 Image via: Pinterest ; Badal Raja Company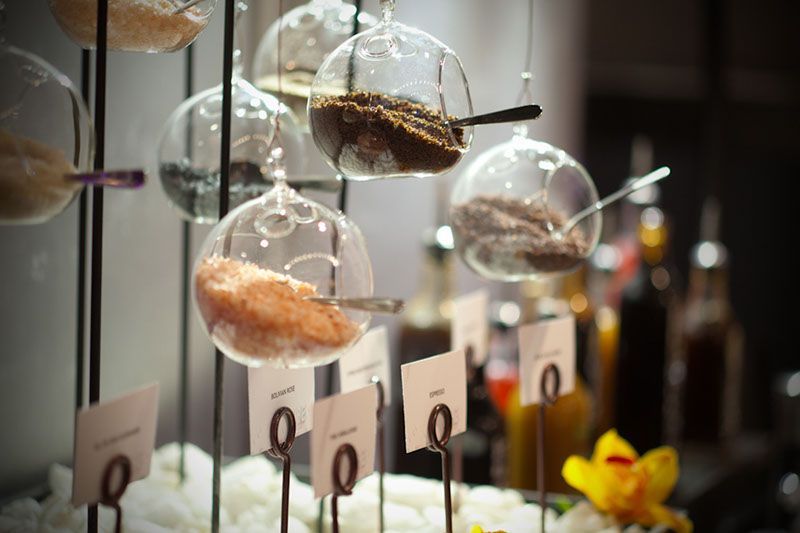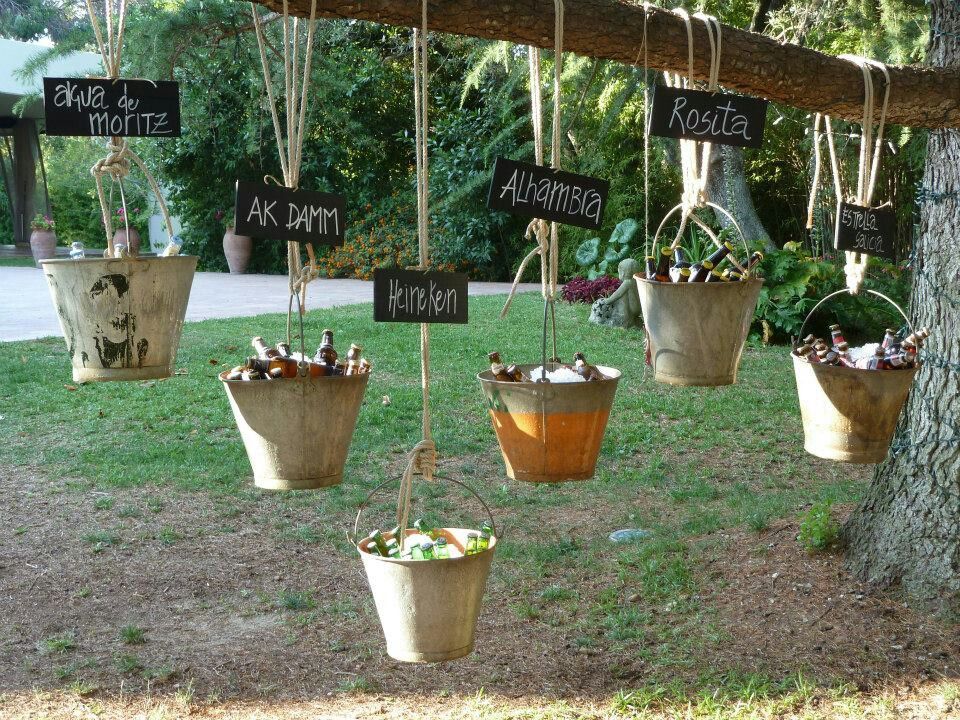 Image via: Pinterest ; Pinterest
DIY cartons as chandelier & photo-booth!
We won't lie but we have a special place for those brides who pick DIY decor for their mehendi or haldi. Being pocket friendly - DIY decor items, like reusing old cartons, is a great idea to incorporate at your mehendi function. Painting the cartons for a quirky mehendi photo booth or making a crate chandelier is definitely a smart way to reuse the old items.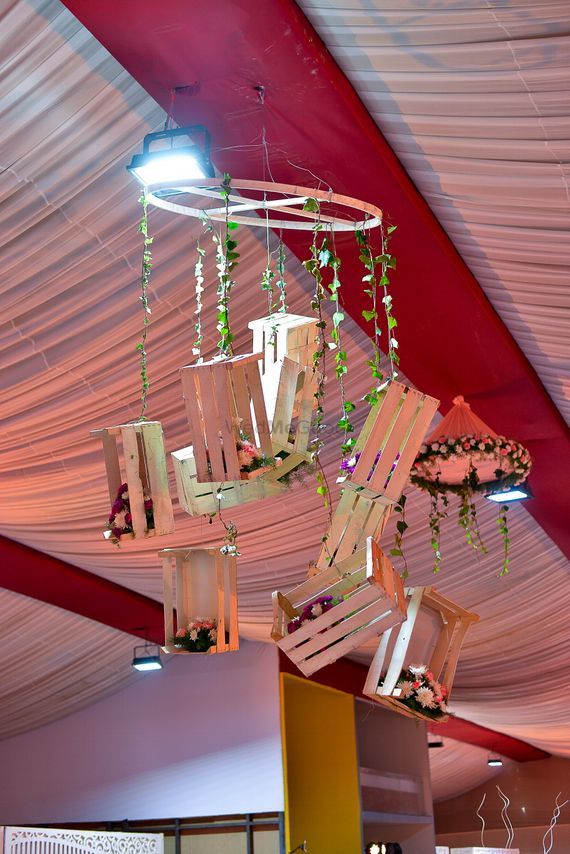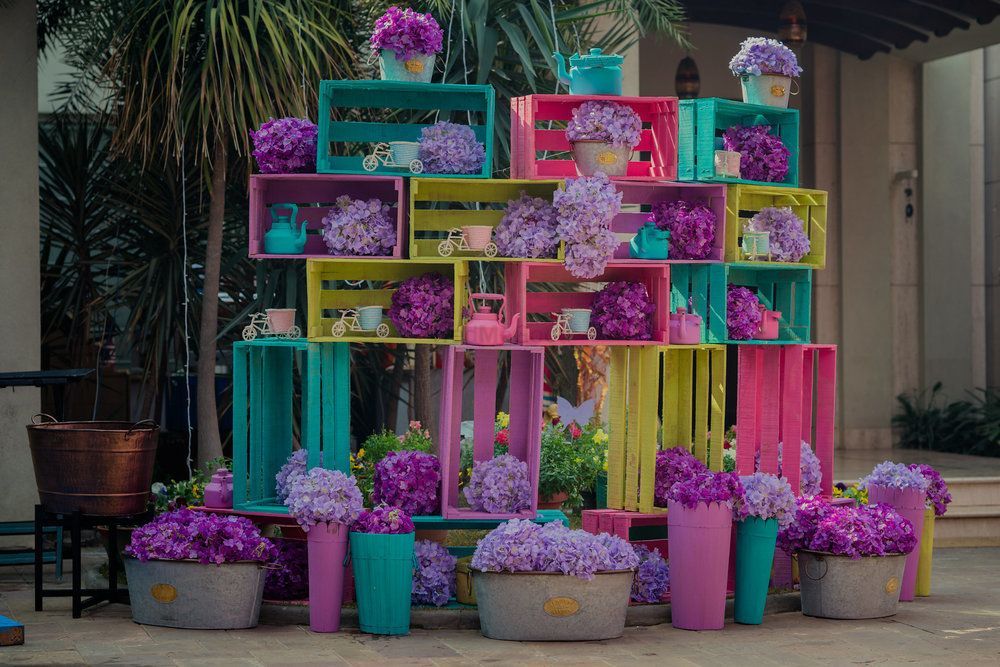 Wedding Planner: 3X Events★ 4.9  ; Image via: Recall Pictures Photography★ 5
Painted bucket vase with bunch of flowers!
Another unique and beautiful way to reuse old household items is through buckets. Paint them in pastels amd hamg them via strings or put them upside down. To make it look more alluring you can add bunch of flowers, wrap them with genda flowers or with pom poms and ribbons. Looks super-cute, right? Do try this DIY decor for your mehendi!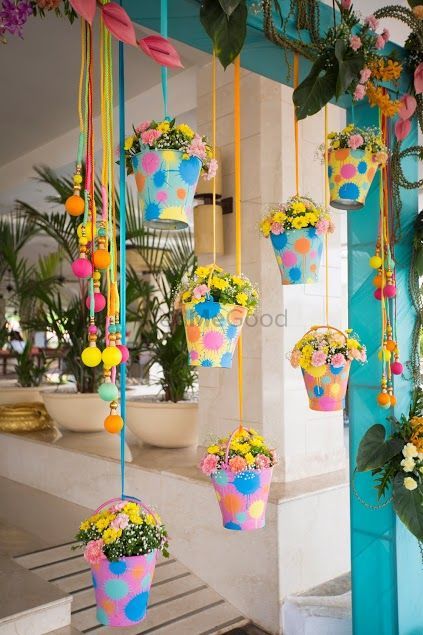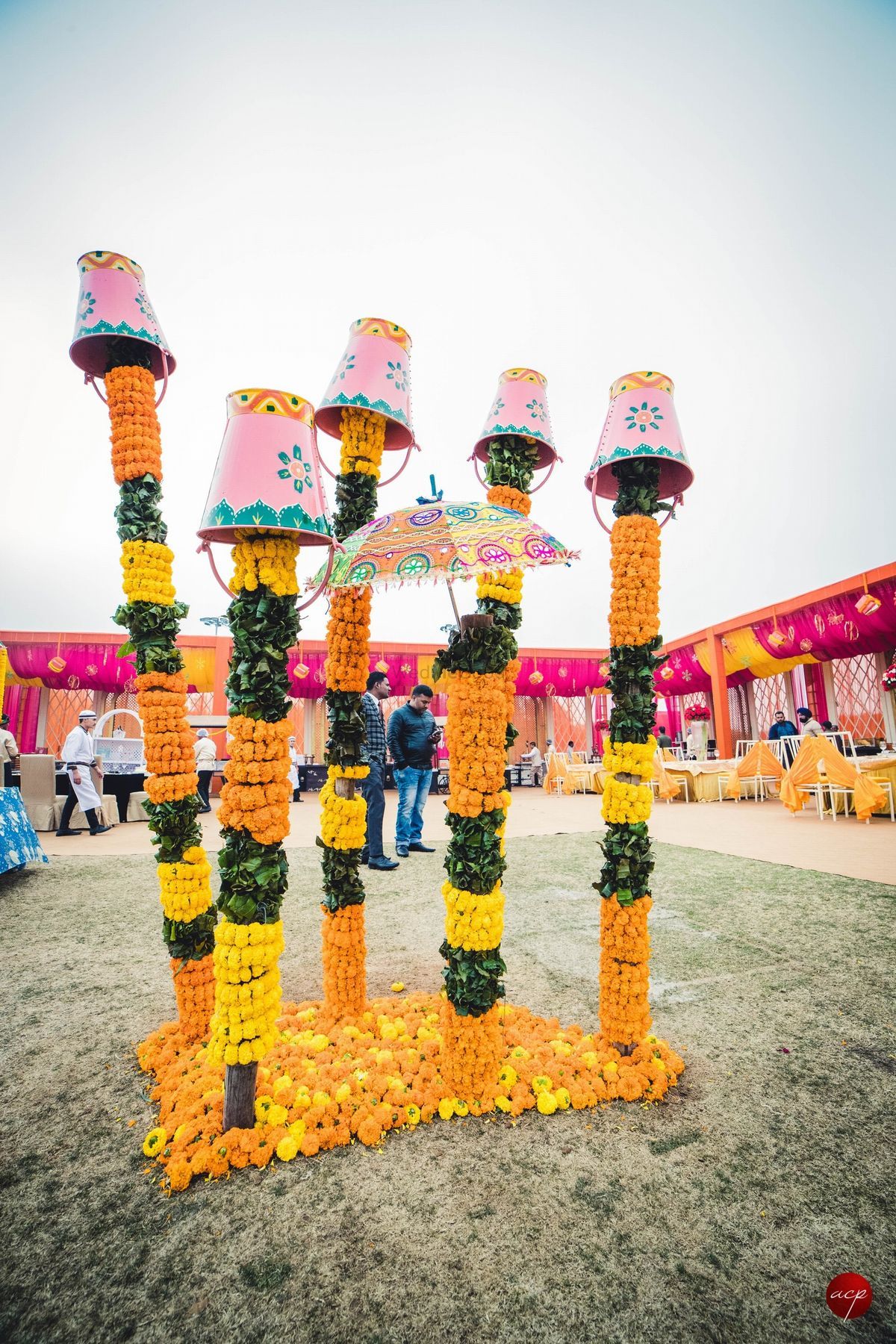 Wedding Planner: Purple Tree Events Solution★ 5  ; Artcapture Productions★ 4.5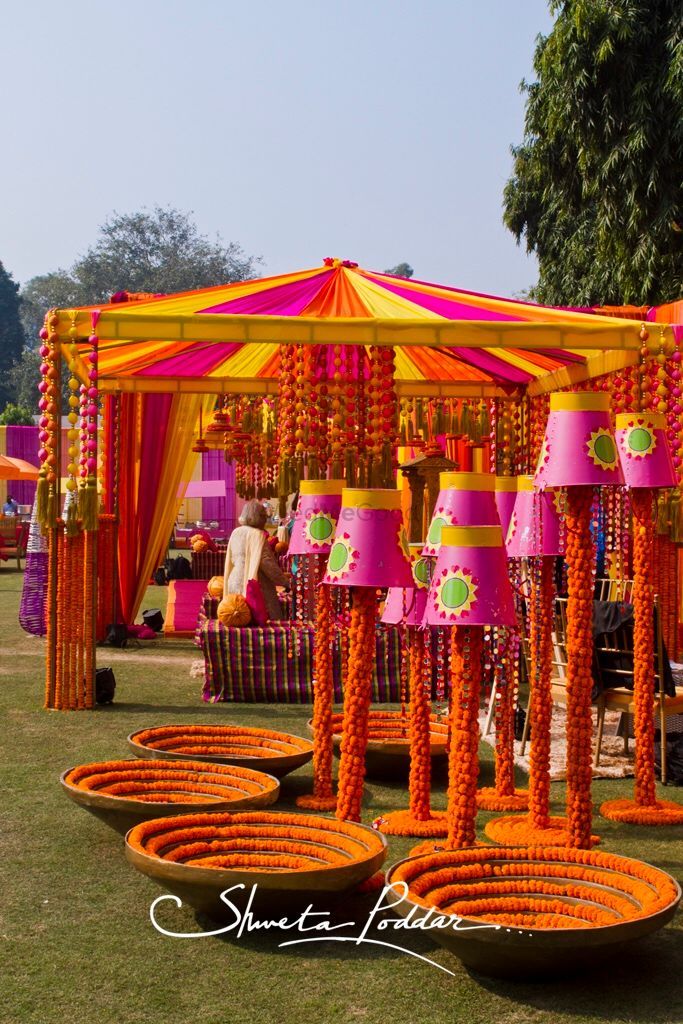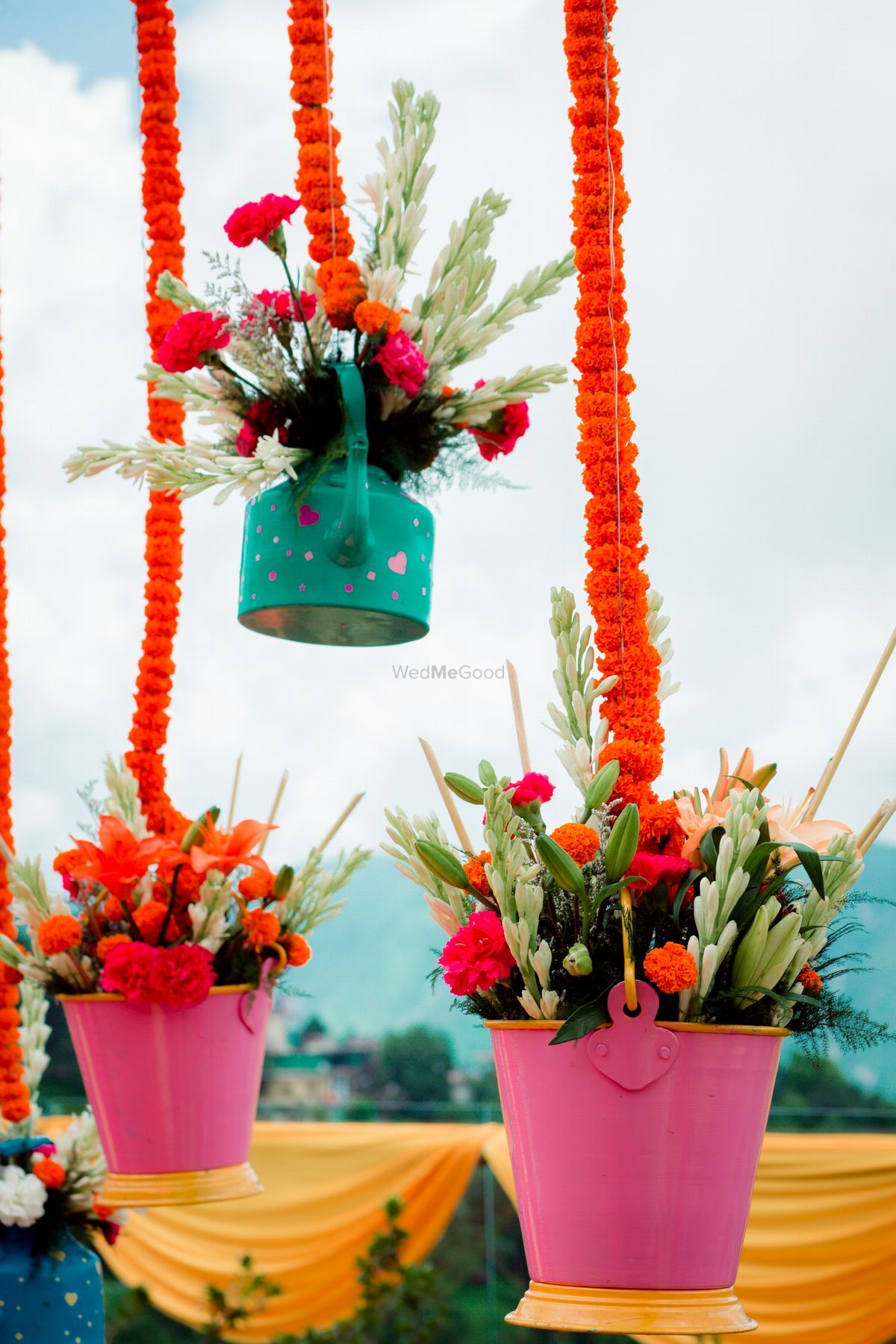 Decor By: Abhinav Bhagat★ 5  ; Image via: The Wedding Conteurs★ 5
Or, how about buckets with these mini trucks as center pieces?
Another option is that you can also include cute kettles & mini trucks as table centerpieces to make your mehendi decor look super-stylish and quirky. Also, don't forget to add bouquet of flowers to add that freshness to your mehendi event.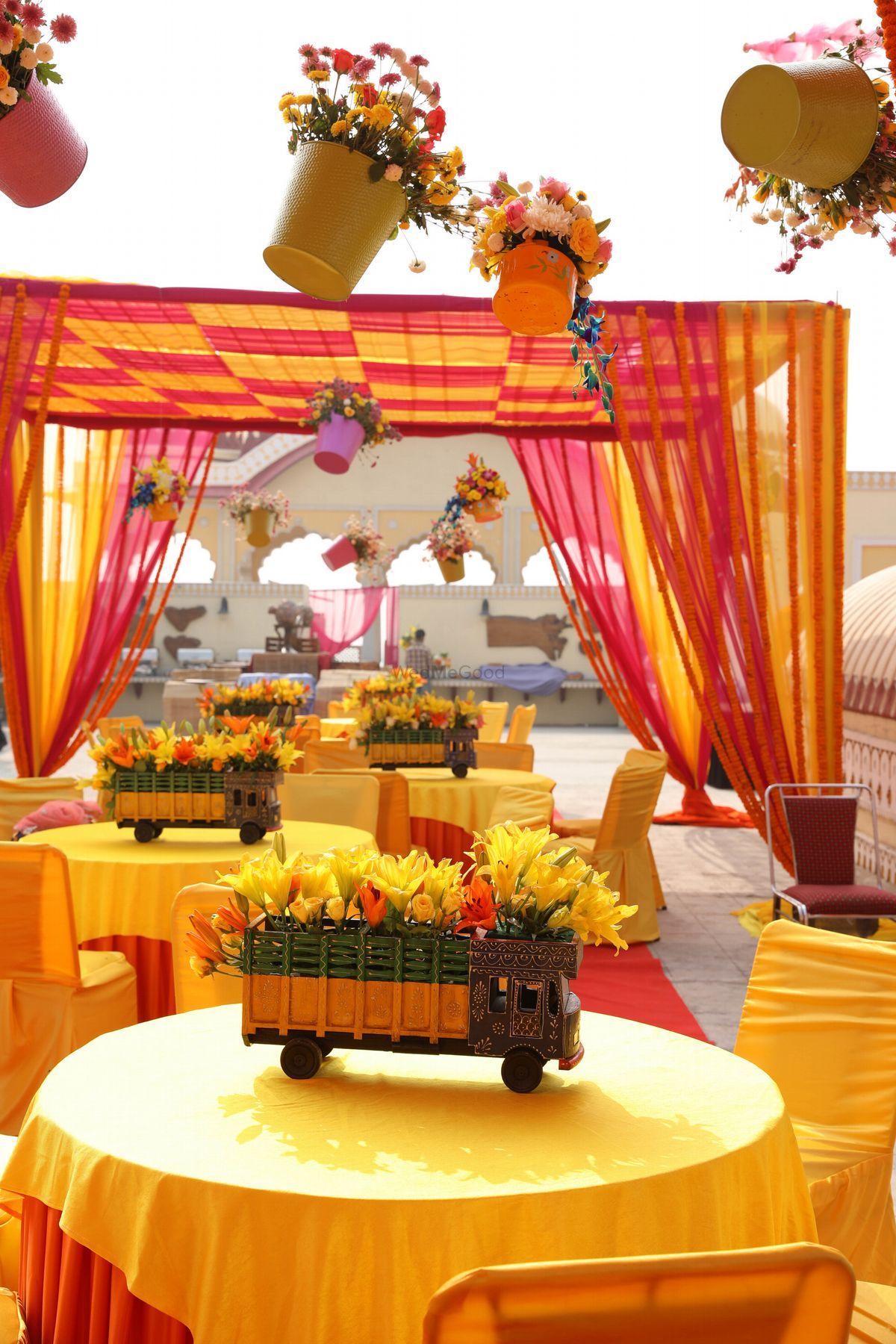 Decor By: Eventalya★ 4.8
Glass orbs with flowers & food = LOVE! 
Are you also obsessed with glass orbs these days because we surely are! These cute beauties are something that have become trending and many couples are including them in their wedding decor. Whether you're a foodie, or a big fan of flowers or want a DIY decor these glass balls are perfect for everything.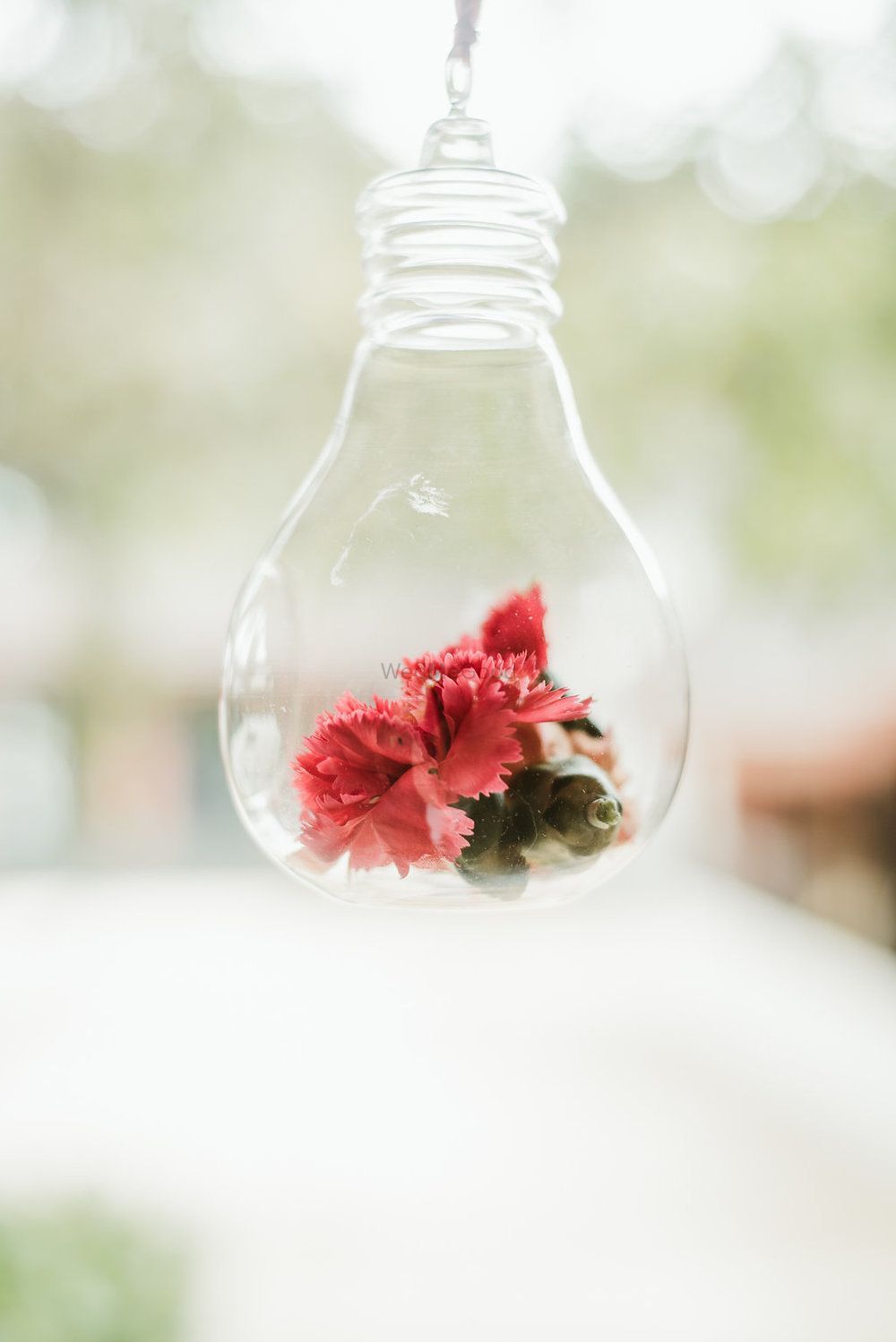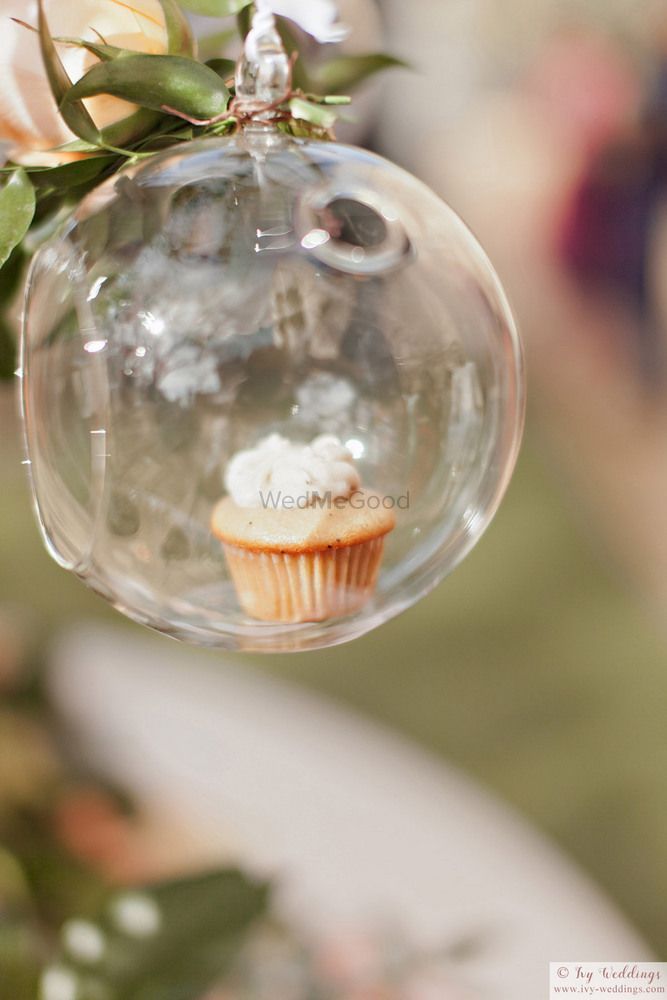 Image via: YOU by Poonam Kotecha★ 4.9  ; Matt and Ivy for Ivy Weddings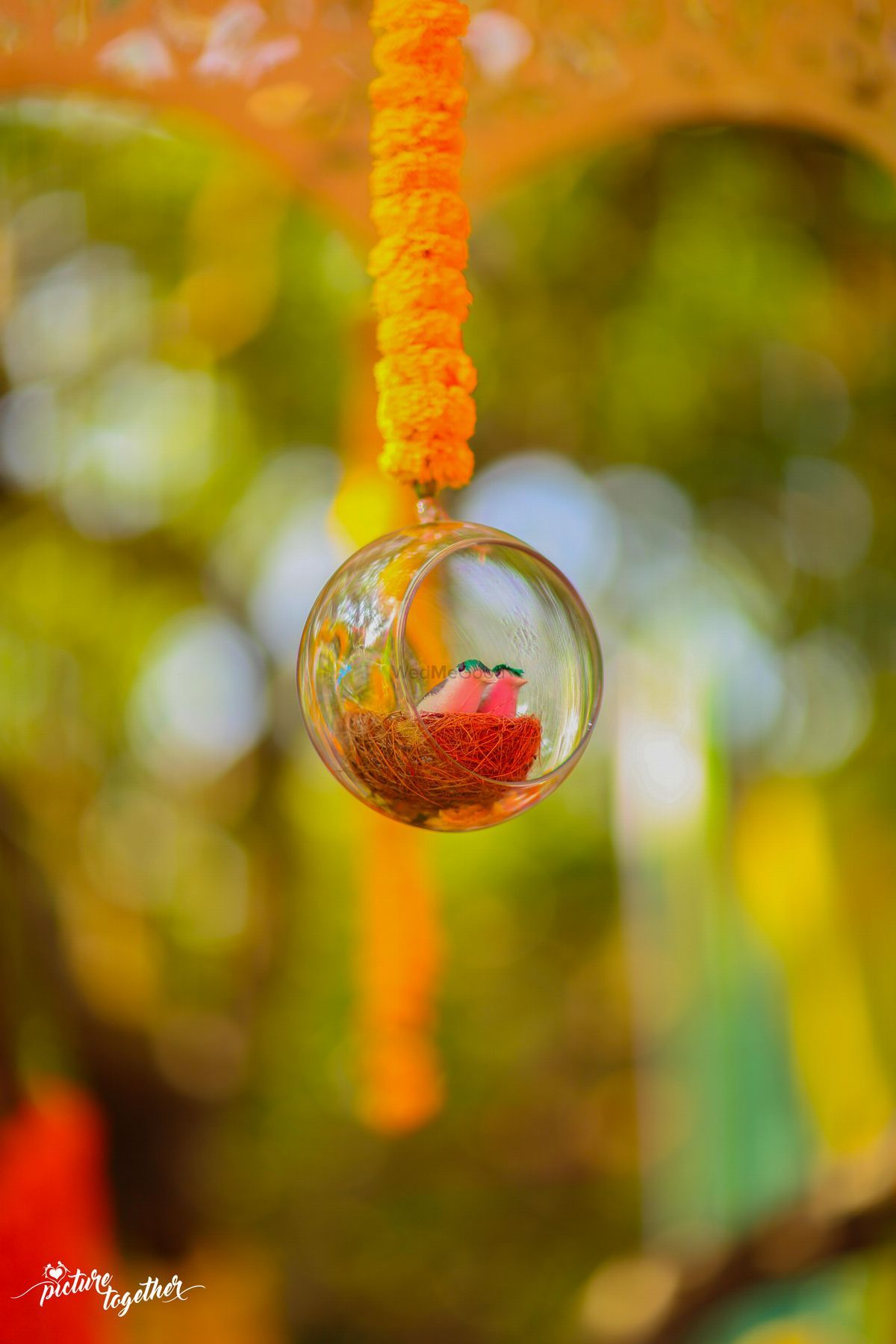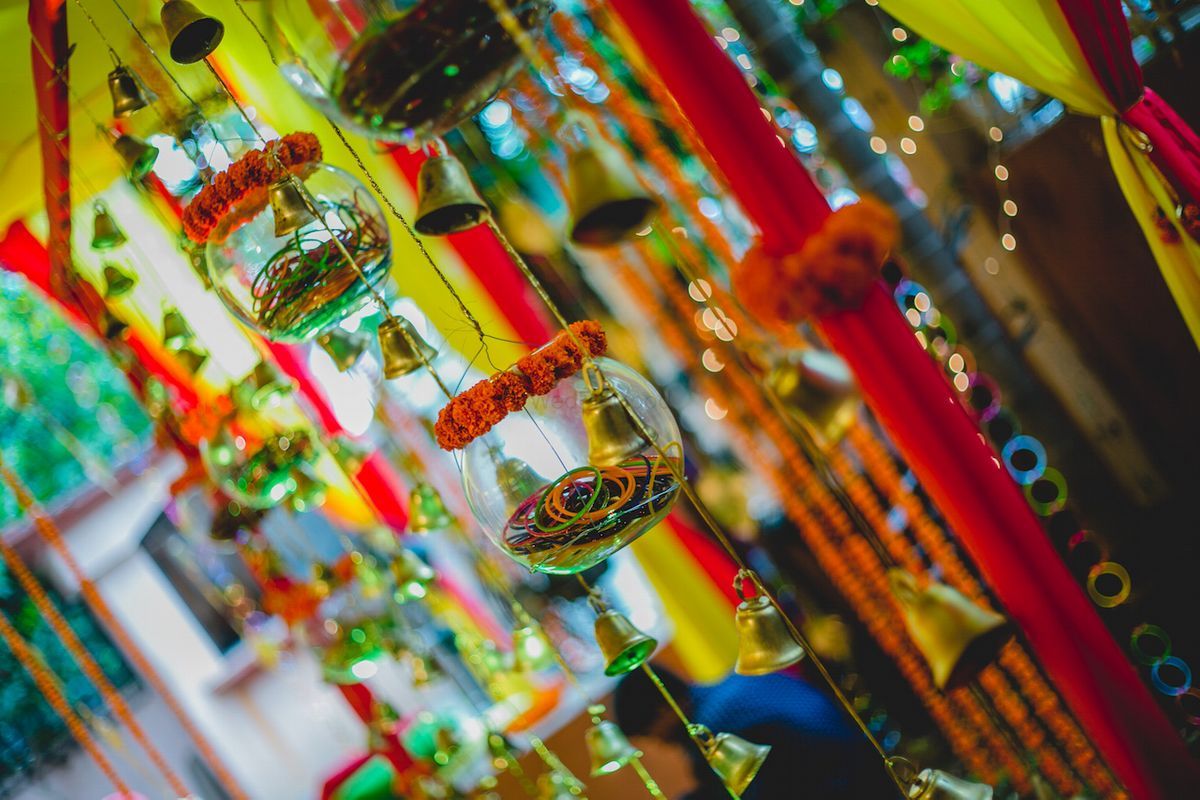 Image via: Picture Together★ 4.7 ; Wedding Planner: Dreams To Themes★ 5
Hanging mini-trucks for quirky mehendi decor!
Looks so cute, right? Be it placing them as a table centerpiece or attaching them with ribbons - mini trucks look adorable at mehendi decor. Tying the trucks through floral or ribbon strings they are great to add quirkiness to your mehendi decor.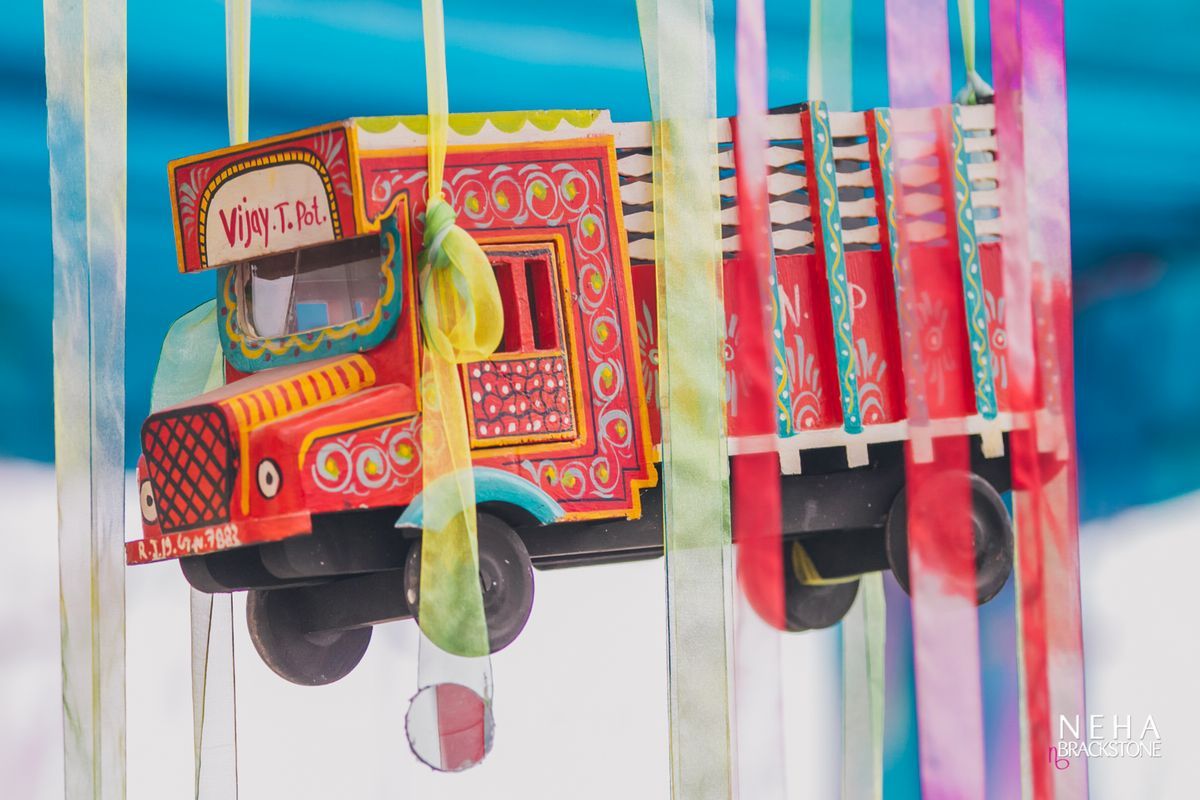 Image via: Neha Brackstone Photography★ 5
Cute tea kettles for winter weddings!
Since, the winter wedding season is round the corner how about including that warm and fuzzy feeling in your mehendi decor? You can include dropping tea kettles that looks super cute and adorable at day wedding functions. Be it attaching with chains, strings or against a tree branch this mehendi decor idea is way too cool for a winter mehendi function!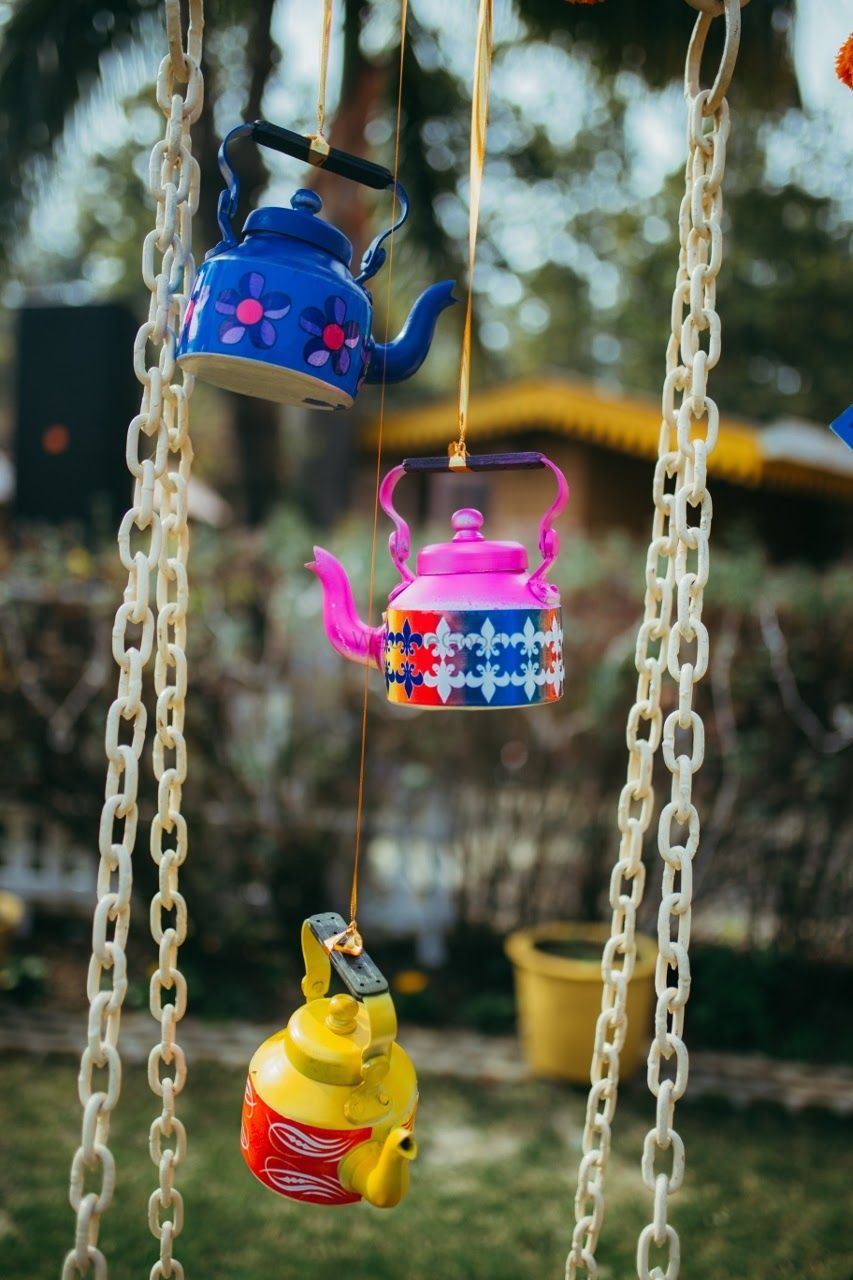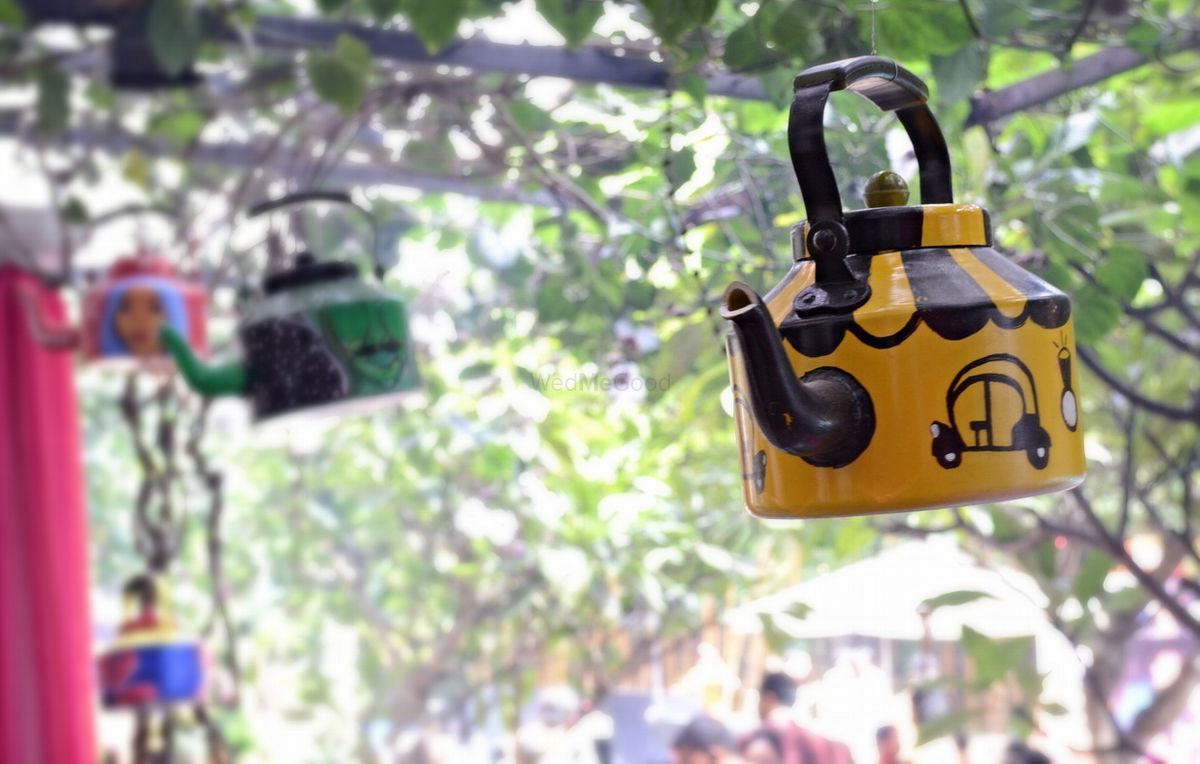 Cinema: Filmy Shaadi★ 4.5  ; Wedding Planner: Kisses By Candlelight★ 4.6
Bridal chandelier kaleere for mehendi decor!
We know that you're eagerly waiting to wear your wedding kaleere. From customised parrot to floral kaleeres we have plethora of options for our brides-to-be on our gallery. If you're a 2018 or early 2019 bride you must have seen bridal kaleere as part of decor. Be it making a kaleere chandelier or drooping single kaleere, we highly recommend you to add them to your mehendi function.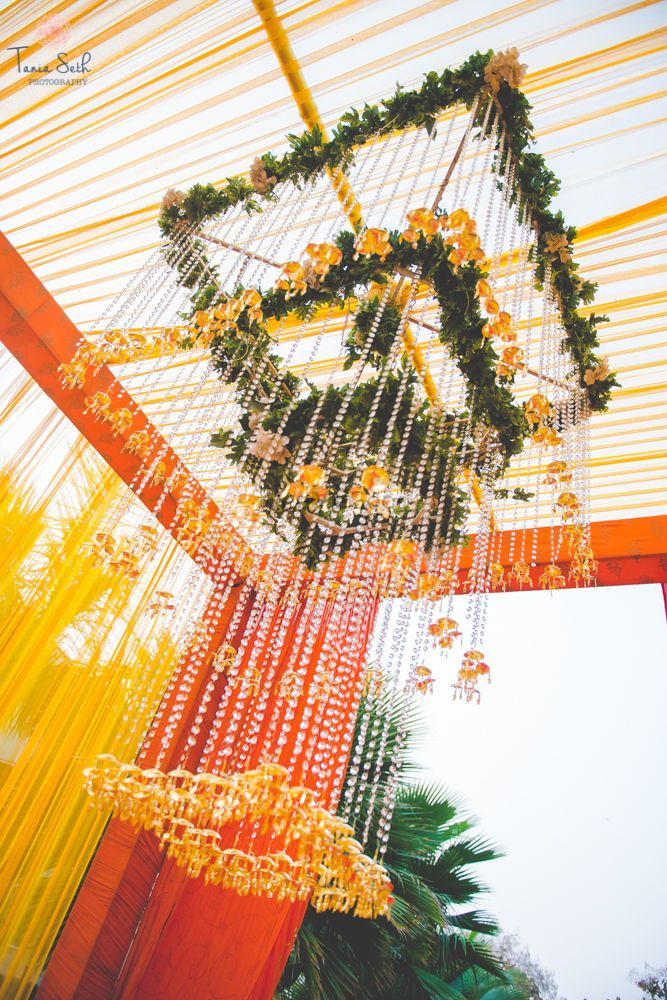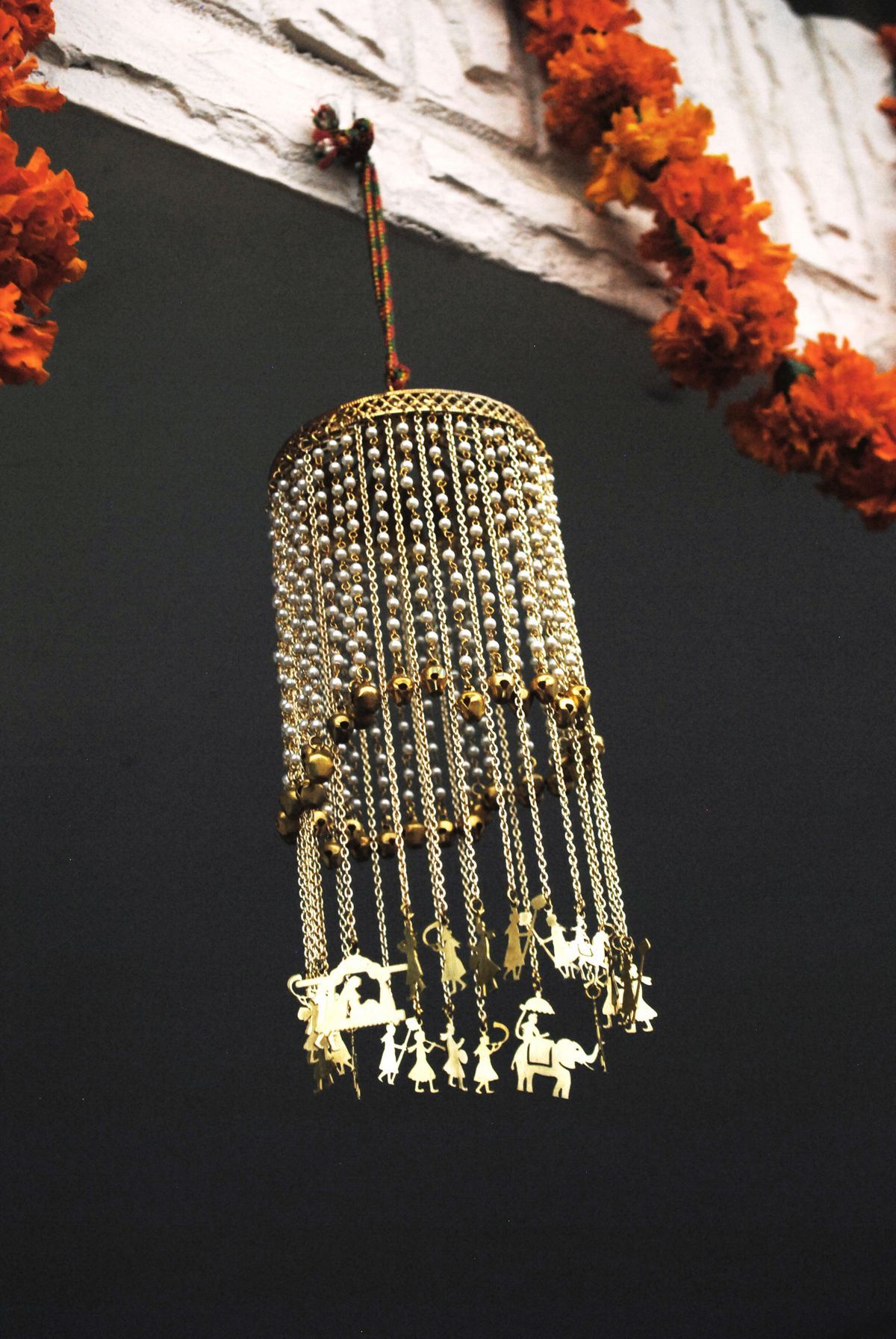 Wedding Planner: Divine Muhurat ; Wedding Accessories: Abhika Creations★ 4.6
Stainless steel ladle as DIY mehendi decor idea!
Remember this stainless steel ladle for milk? How about including this unique piece to your mehendi decor? Filled with baby breath flowers this is a great way to include it in your mehendi decor. Attaching with a jute rope string this ladle vessel is super quirky for your mehendi decor.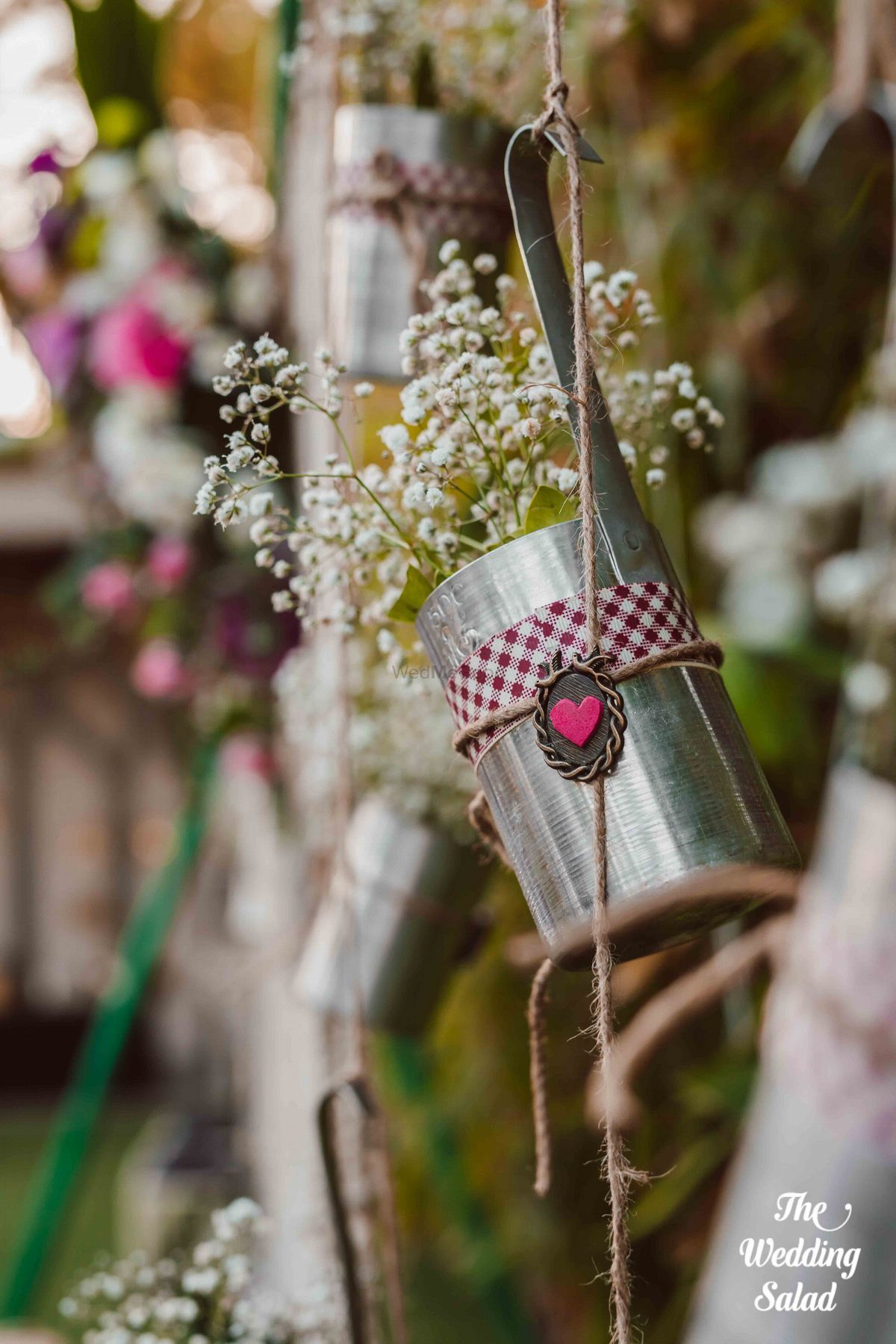 Image via: The Wedding Salad 
Floral lamp hangings
We bet you that you haven't even thought off including lamps to your decor! So, here we are with the cutest floral lamp decor prop for your outdoorsy mehendi!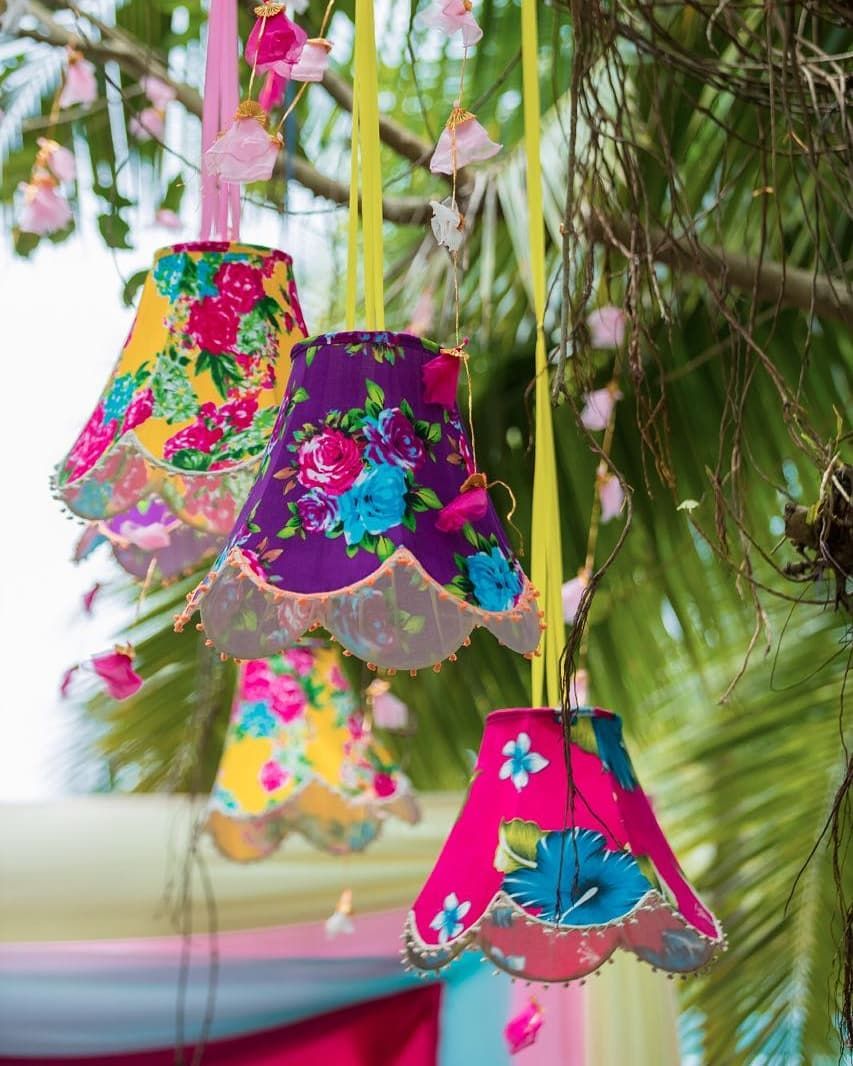 Image via: Dream Diaries
Classical dancer? Include ghunghroo's to your decor!
If you're a classical dancer like me, then you would LOVE to include your beloved ghunghroo's in your mehendi decor. Plus, we also spotted these hanging bangles that is a great combo with this prop!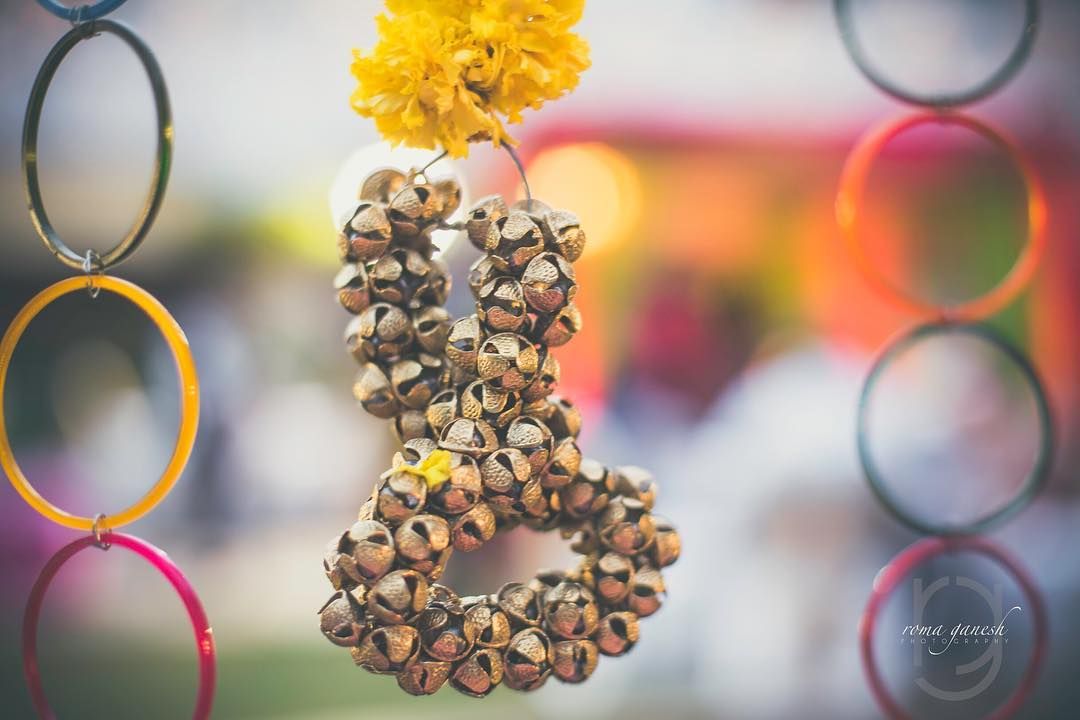 Image via: Roma Ganesh Photography
Personalised hanging photos for that emotional jounrey!
Mehendi is just not about bridal mehendi, wearing pretty outfits and dancing all around. Being a casual yet intimate affair, it is also the starting of an emotional journey for the bride-to-be. So, how about including your photos in your mehendi decor? (Looks insane?) To make your loved ones fee special you can even add their photographs via strings and flowers to make it look cute and quirky for your mehendi + a great DIY decor idea :)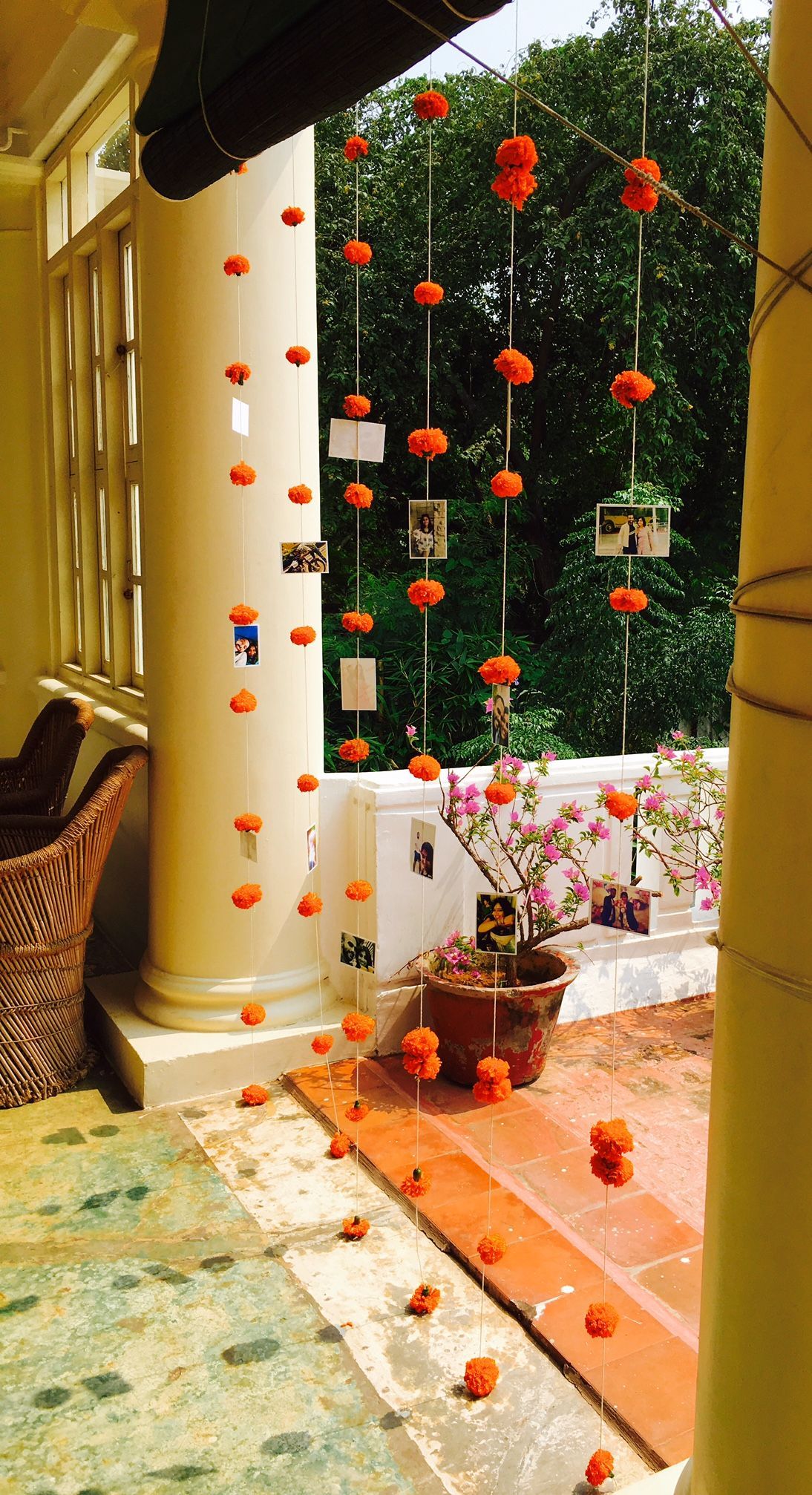 Pretty mason jars with florals!
Mason jars are a big yes if you want a subtle yet decor for your mehendi. Be it painting them or wrapping them with jute cloth - hanging mason jars looks elegant for sure. To accentuate it even more you can also add roses or baby breaths that looks super pretty for the day functions.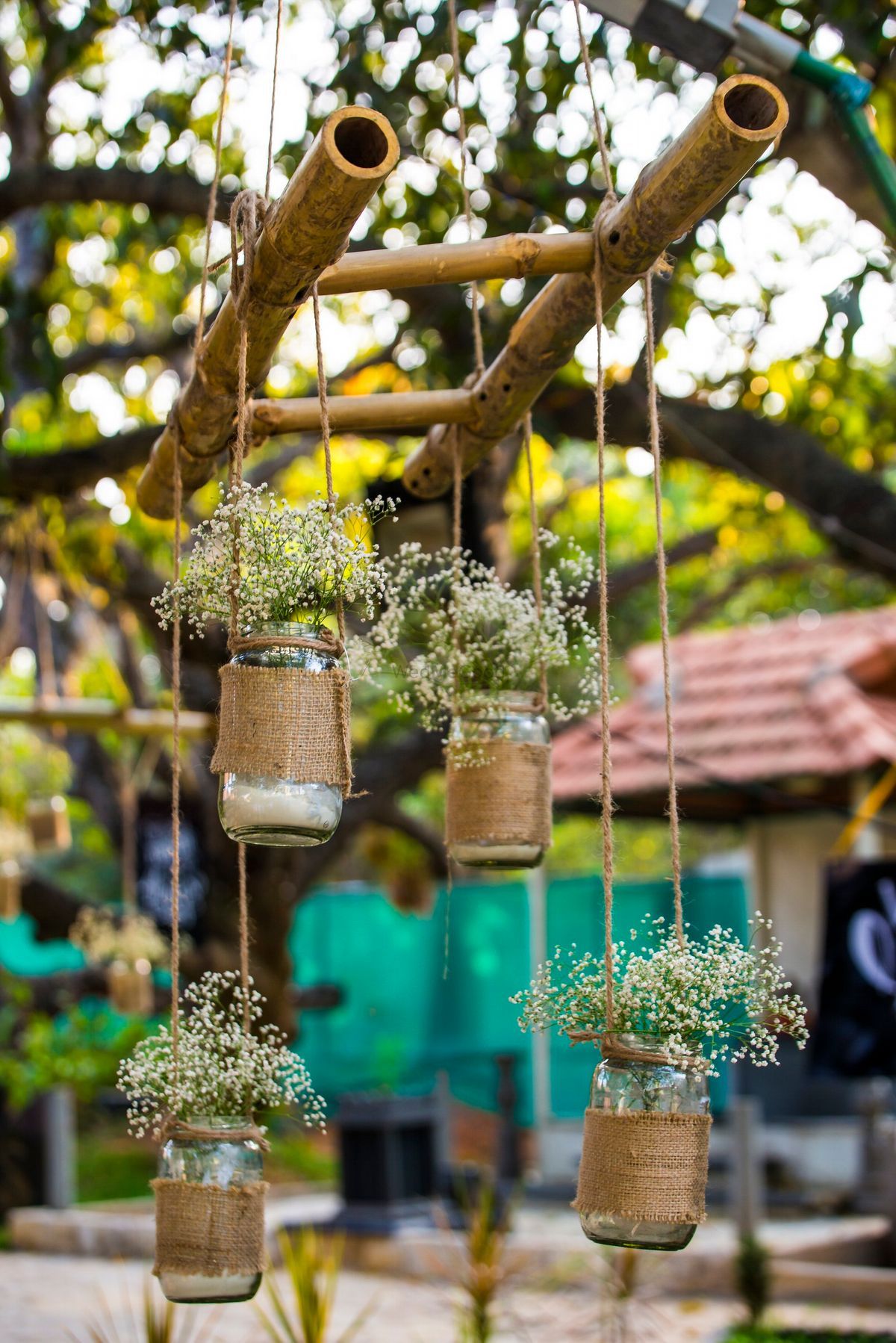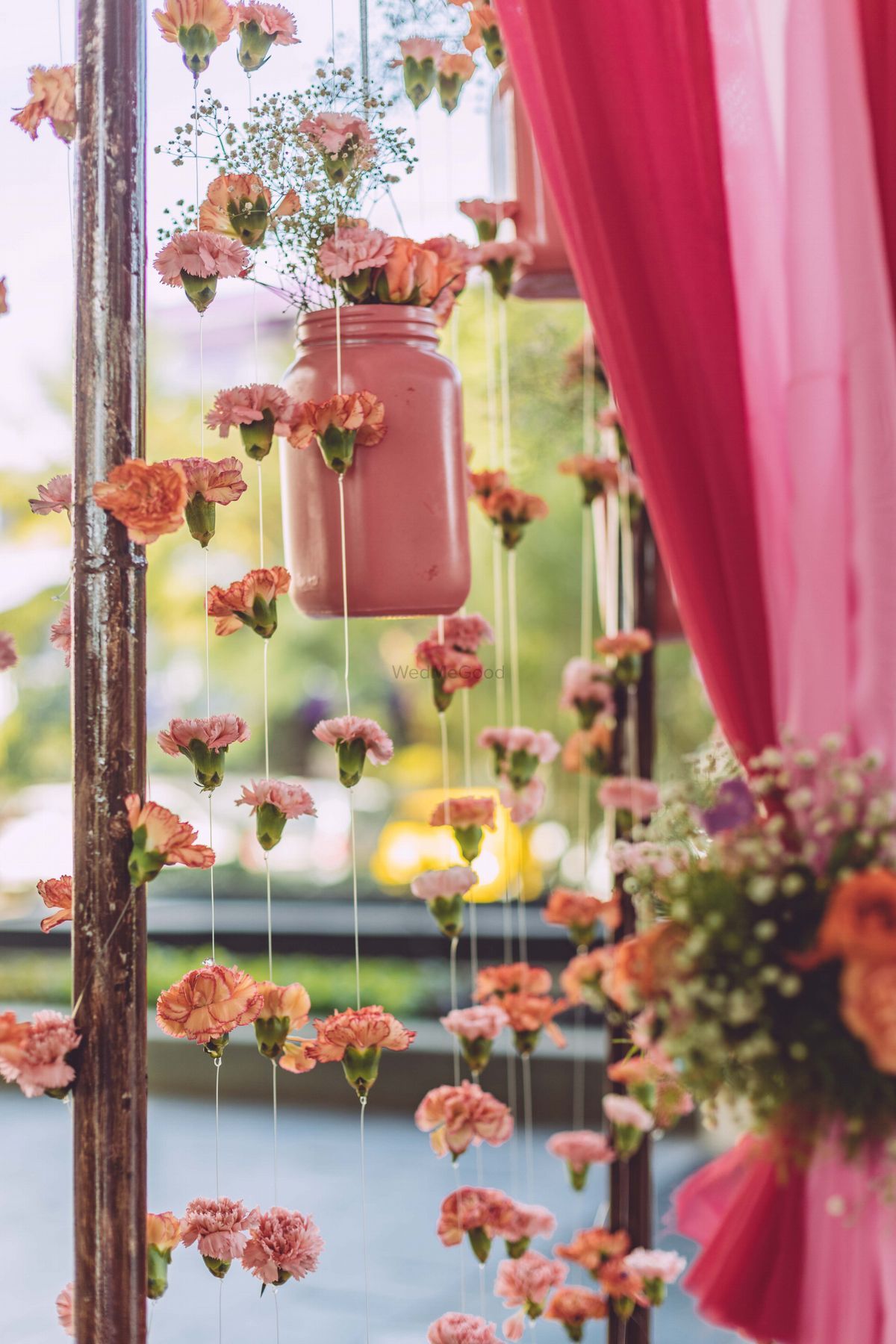 Decor By: Pratha Wedding Decor★ 5  ; Wedding Planner: Happy Shades
Unique drooping potli bags!
One thing that I found very cute while curating unique and beautiful mehendi decor ideas is this pretty potlis. Stuffing these bags or potlis with flowers you can hang them via strings at the entrance of your mehendi function!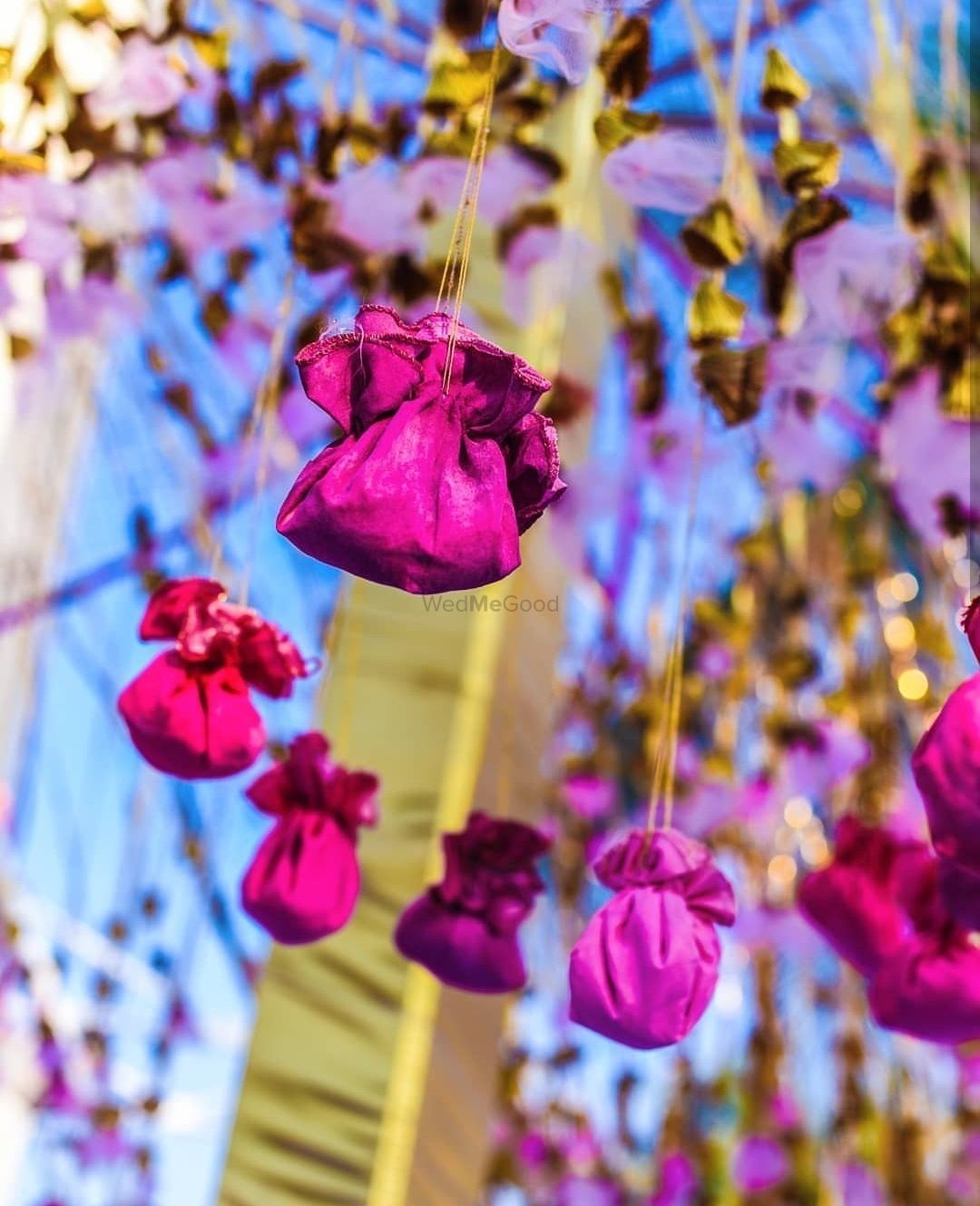 Decor By: Jain Decorators★ 5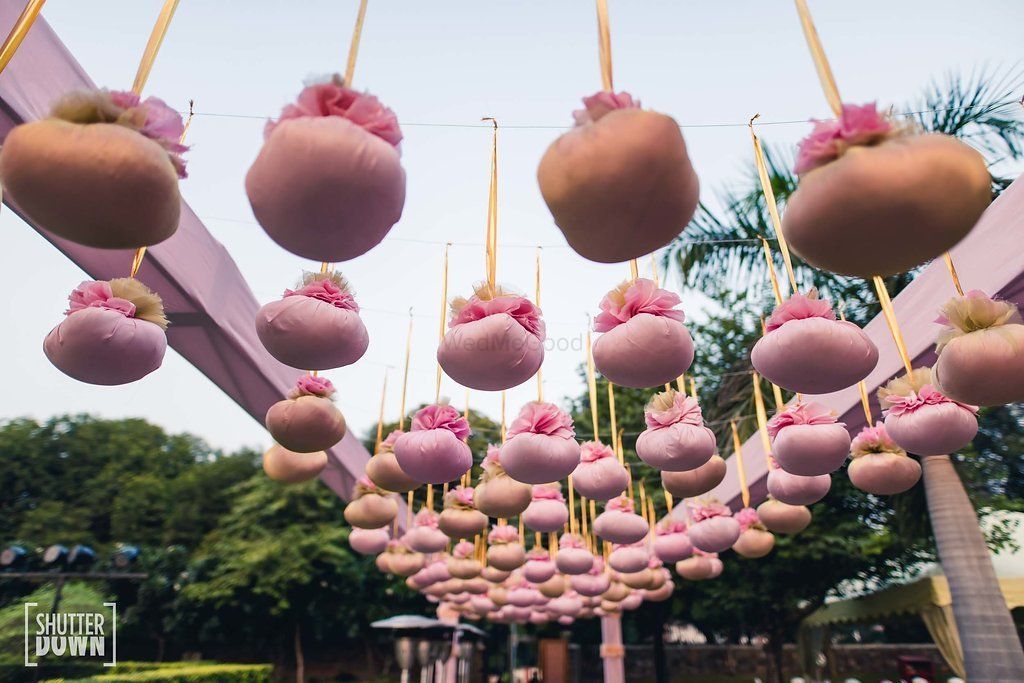 Image via: Shutterdown - Lakshya Chawla★ 4.9
Never seen before: Tyre's as part of mehendi photo booth
When it comes to casual and fun event - mehendi function is something that is in our top list. Have you ever thought of including tyres in your mehendi decor? No, right? We got you these pretty DIY tyre mehendi decor idea with floral that is sure to add oodles of fun to your mehendi photo booth. Bonus: Attach some painted bottles with flowers to make it look prettier.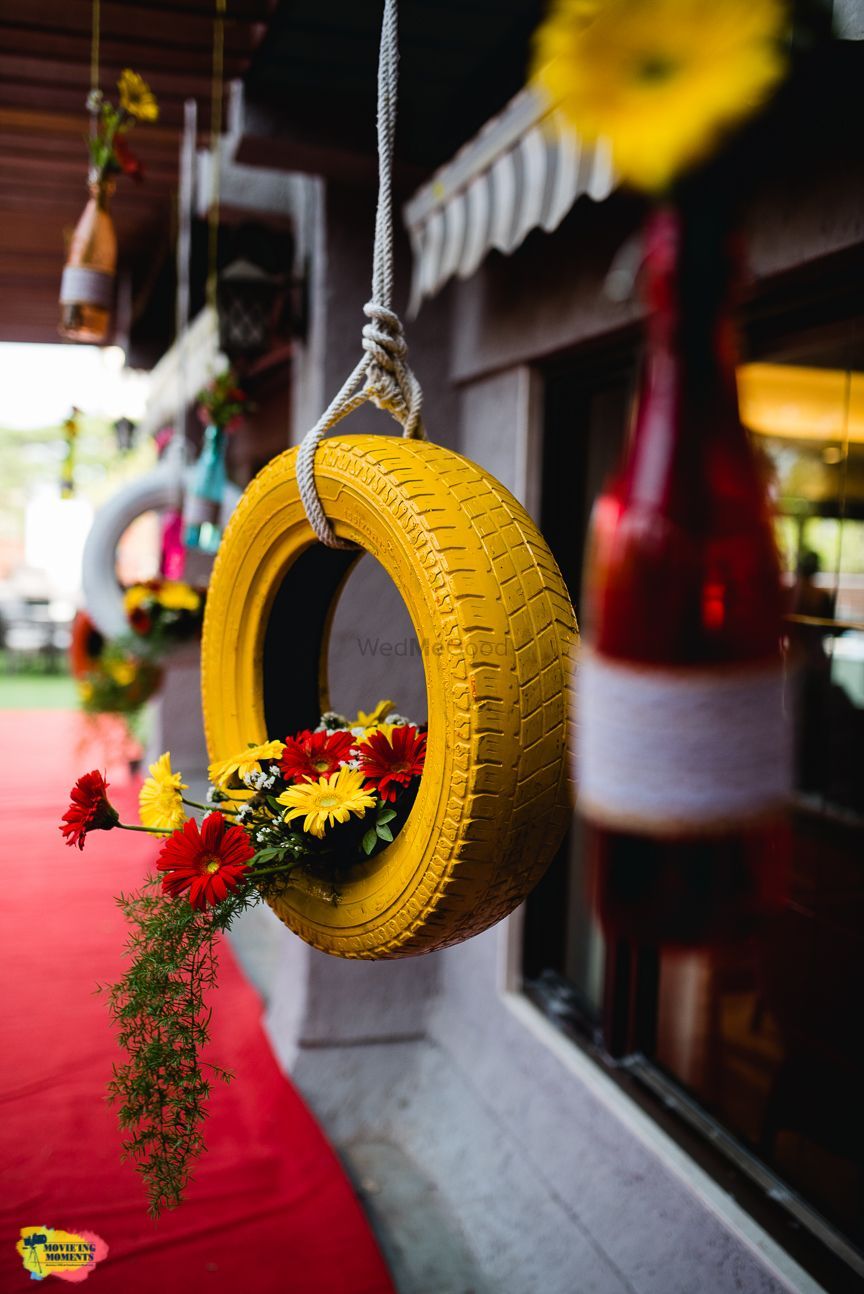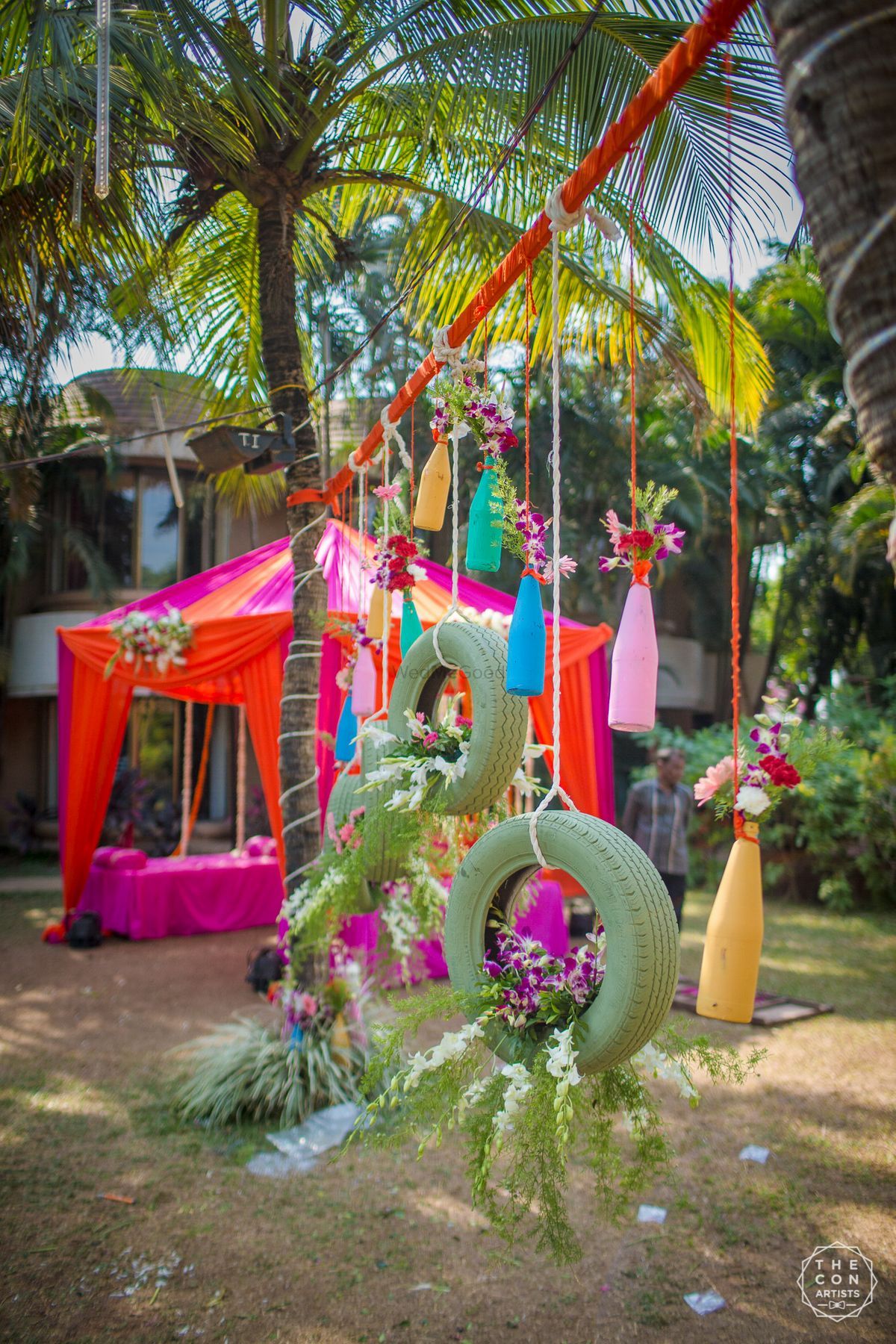 Image via: Movie'ing Moments★ 4.7 ; The Con Artists★ 4.6
Aren't these mehendi decor ideas quirky & beautiful? Which mehendi decor style will you pick for your mehendi?