Dreamy Pune Wedding With The Cutest Decor Ever.
BY Latha Sunadh | 15 Aug, 2017 | 2609 views | 3 min read
If there was an award for the most interesting decor, this wedding would hands down, win it. The number of interesting ideas that were jam-packed into this were too good to be true. From a beautiful floral welcome lunch to an interesting kitschy Mehendi and a wedding with a Paithani sari. The host of venues, Oxford Golf and Country Club, J W Marriott Pune★ 4.7 , andGrand Hyatt Resort★ 4.1  kept the beauty of the wedding intact while photography by The Wedding Salad★ 4.9  made sure all the candid pictures were showcased beautifully.
Meet Nikita & Parth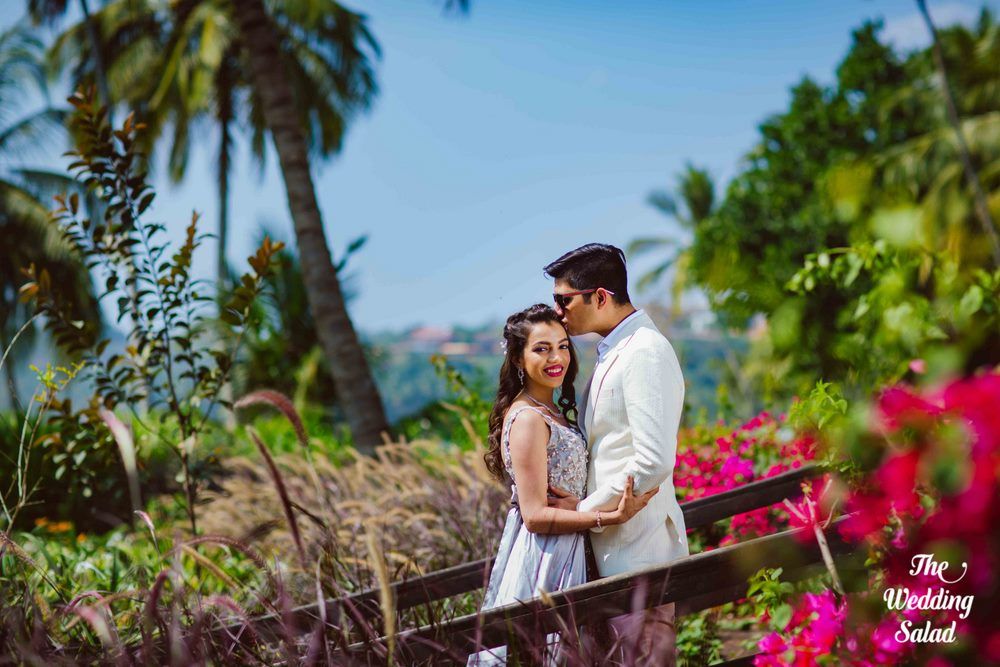 "We've known each other since our 11th standard, we met through common friends. After 3 to 4 years of knowing each other we finally started dating while we were both pursuing our undergrad in two different corners of the world!" explains Nikita. 
The Welcome Al-Fresco Lunch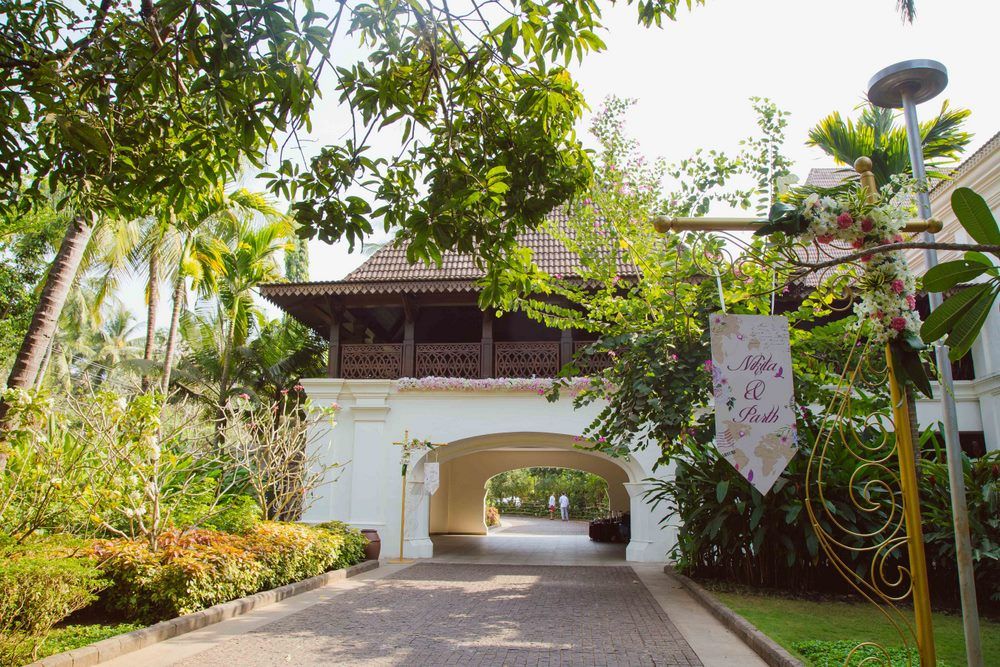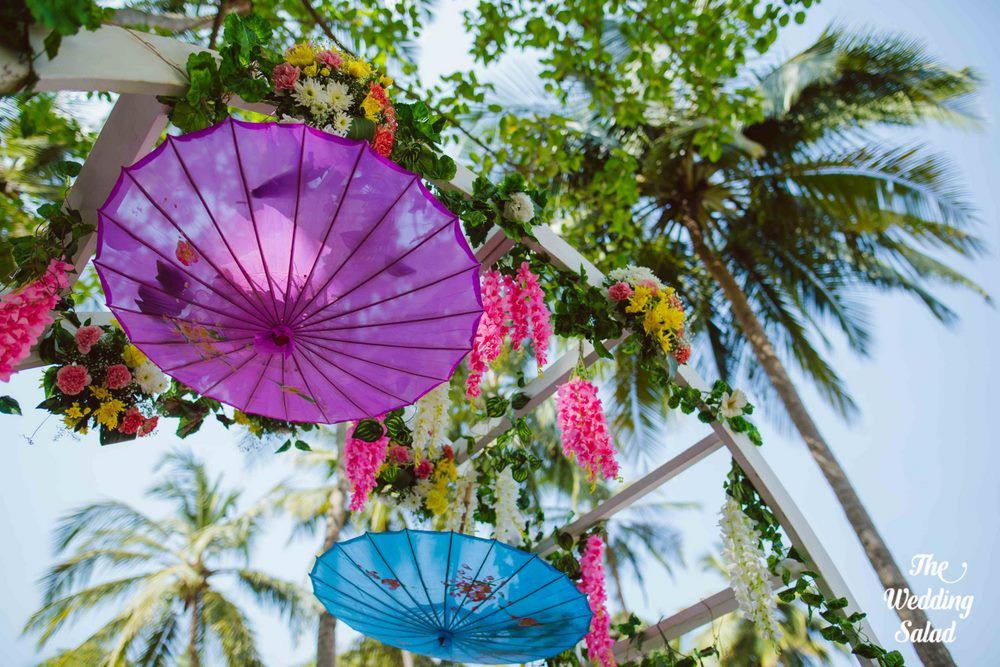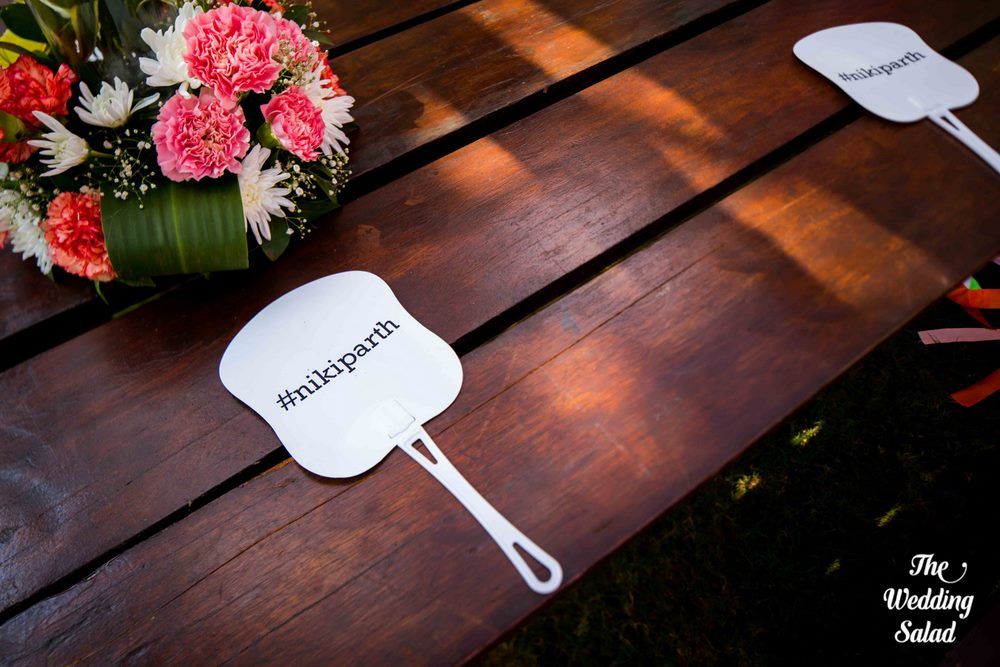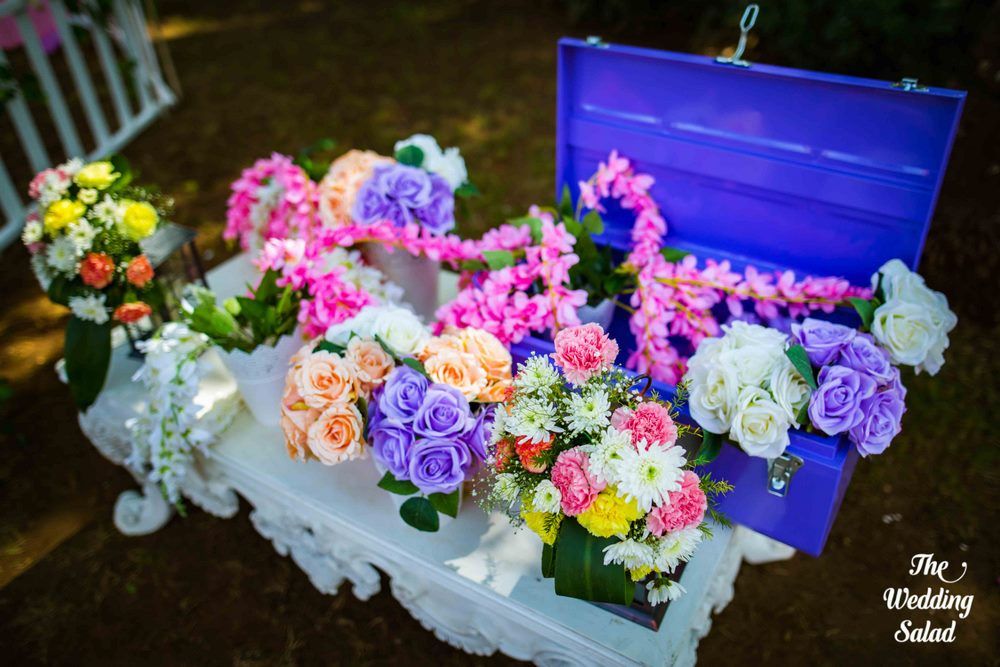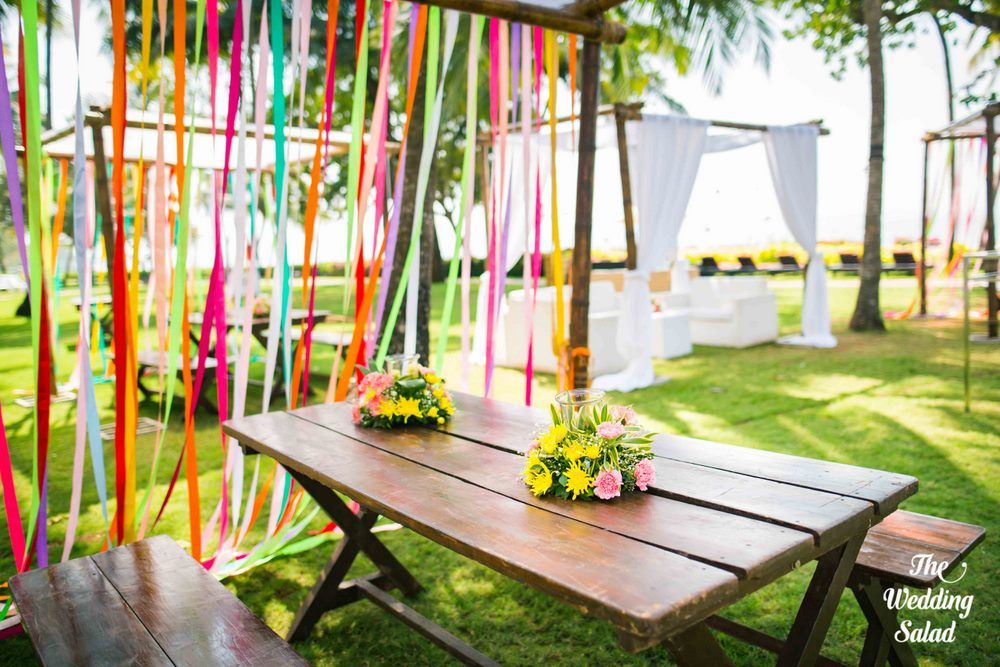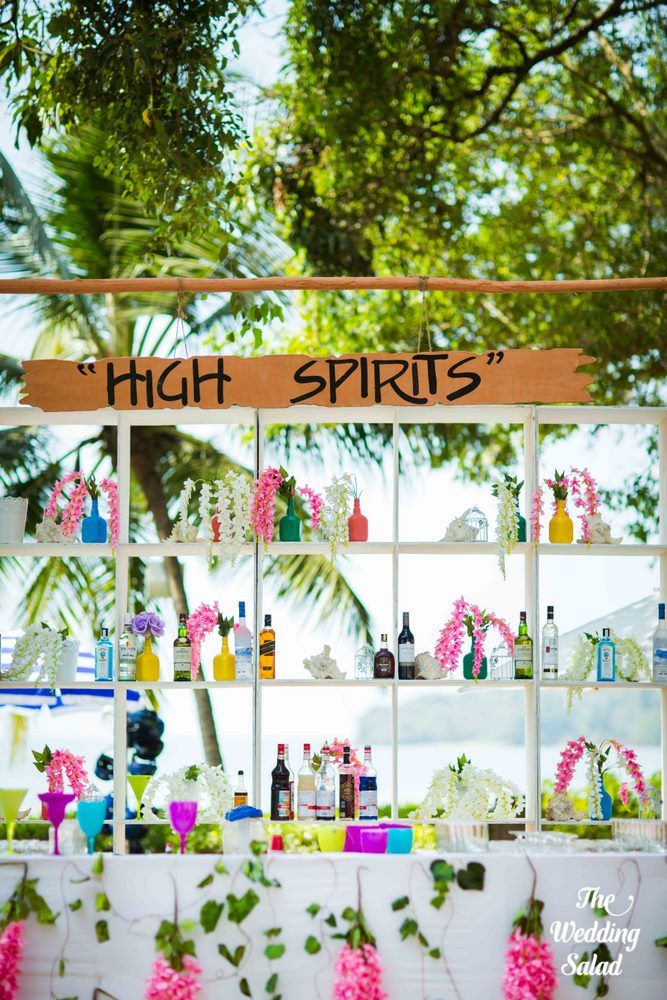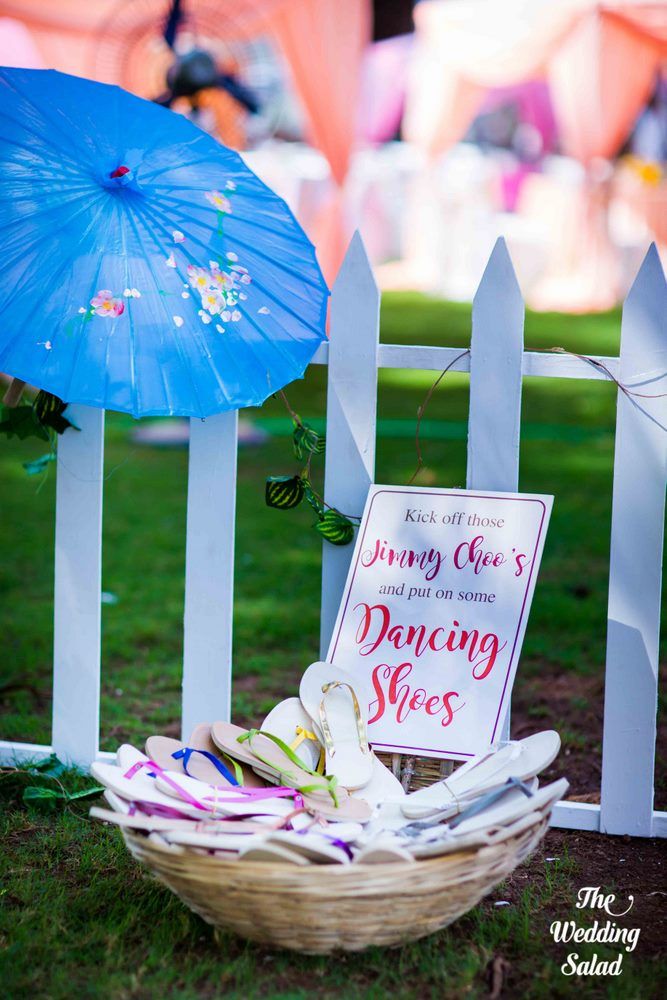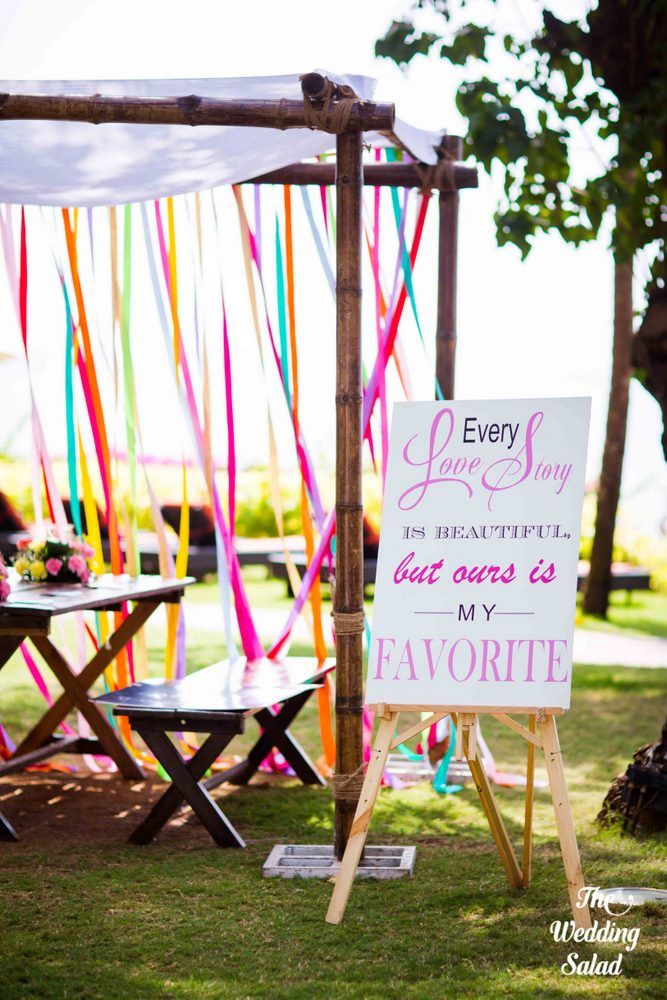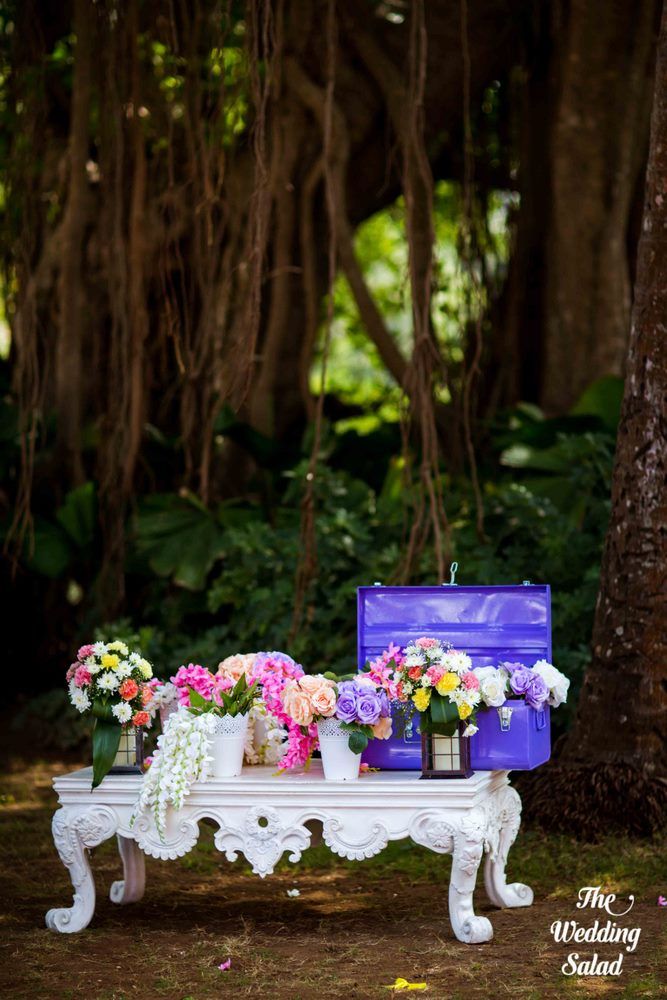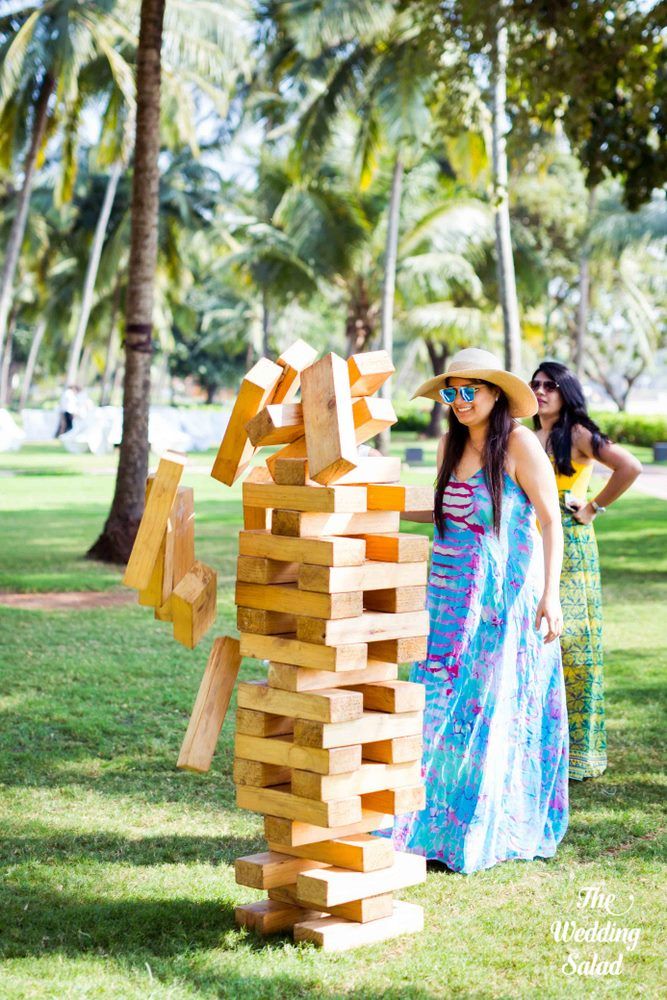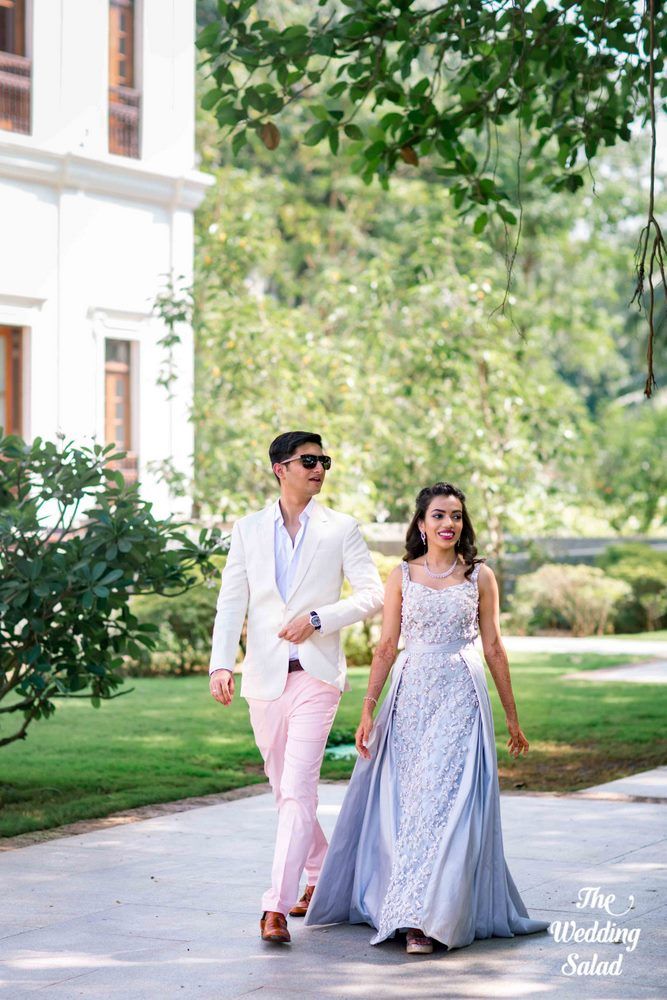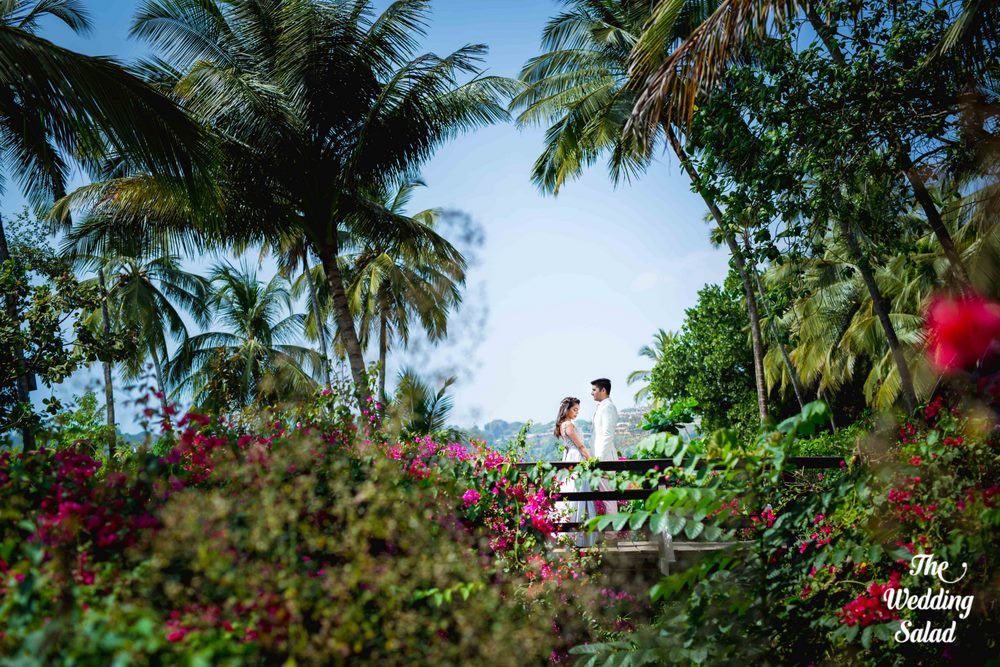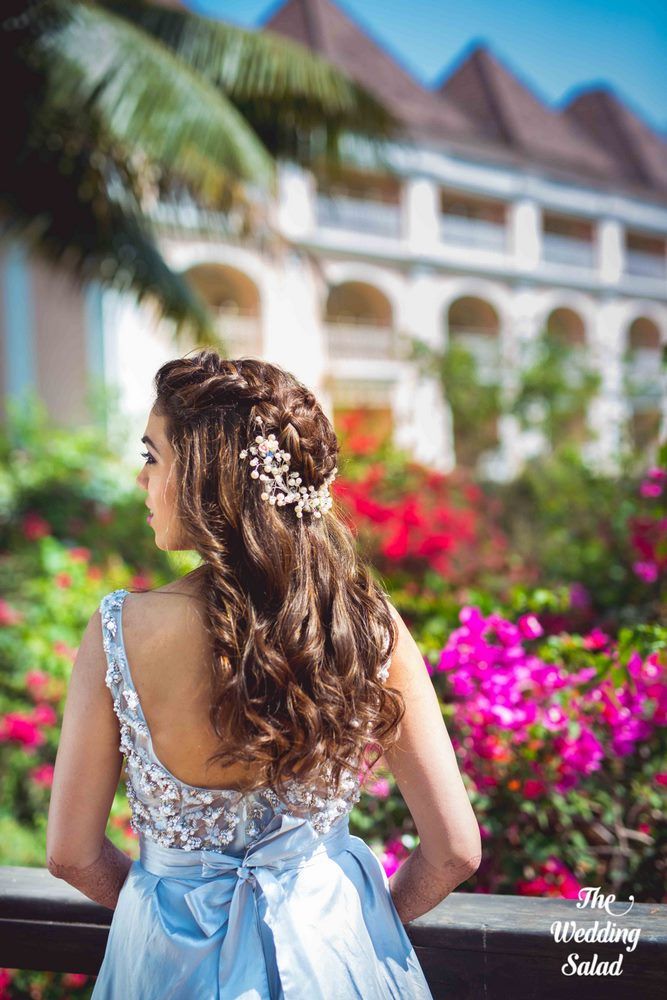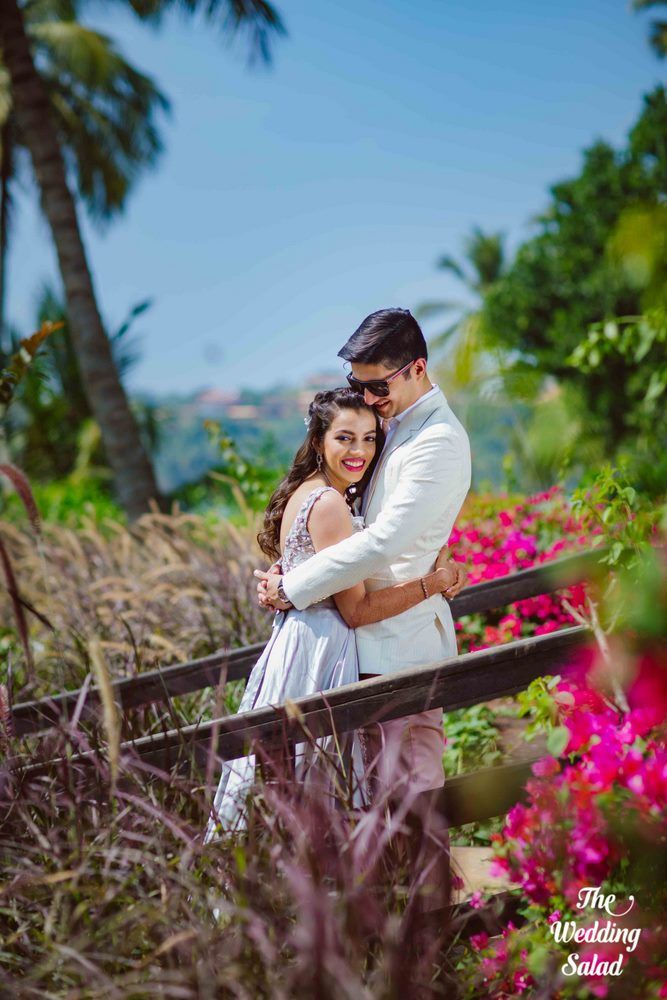 The Sangeet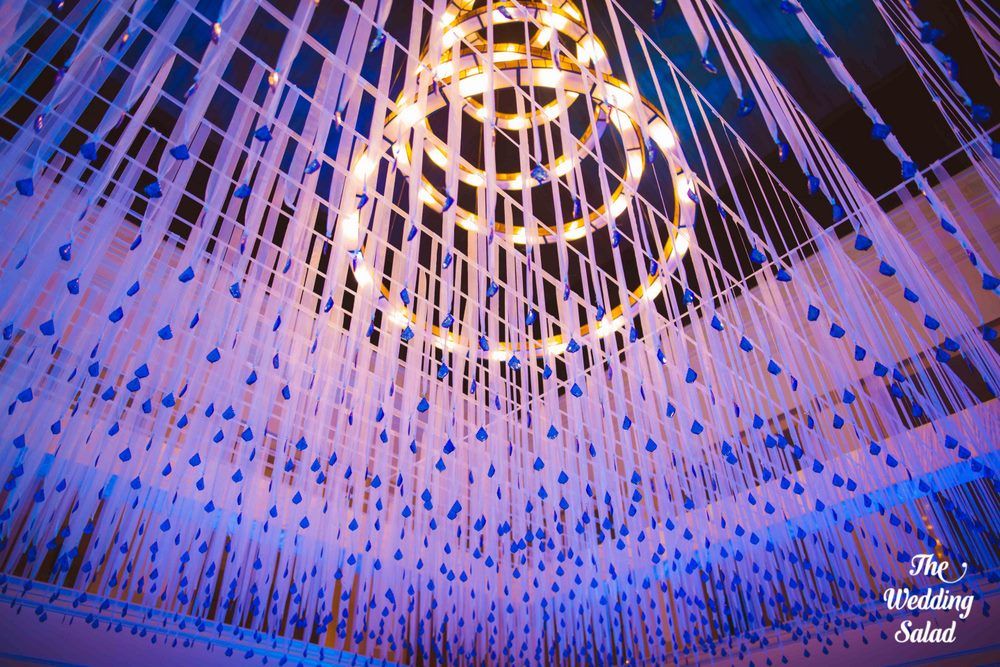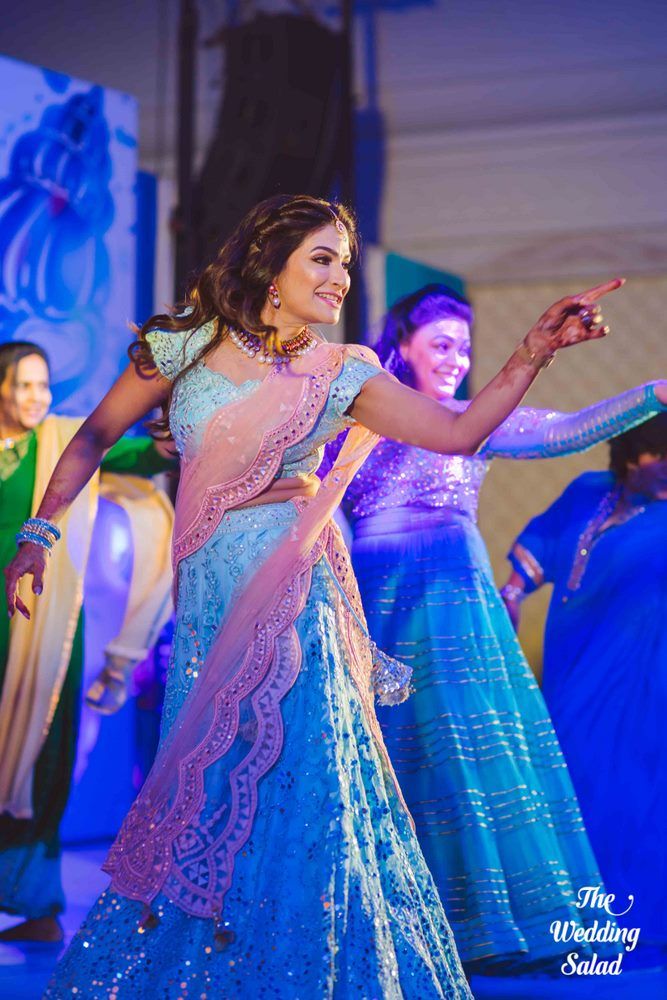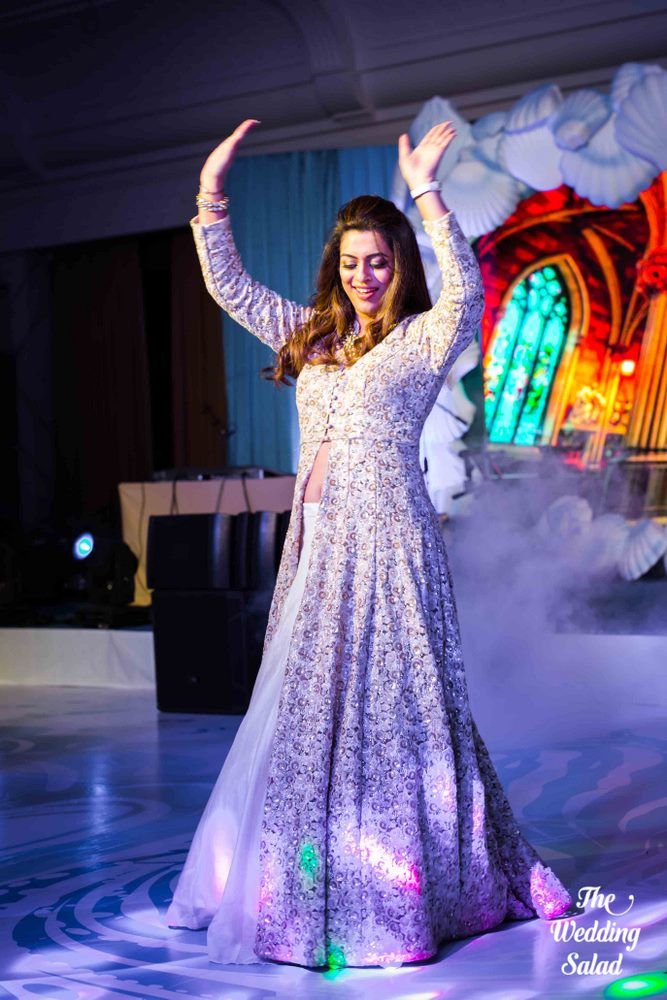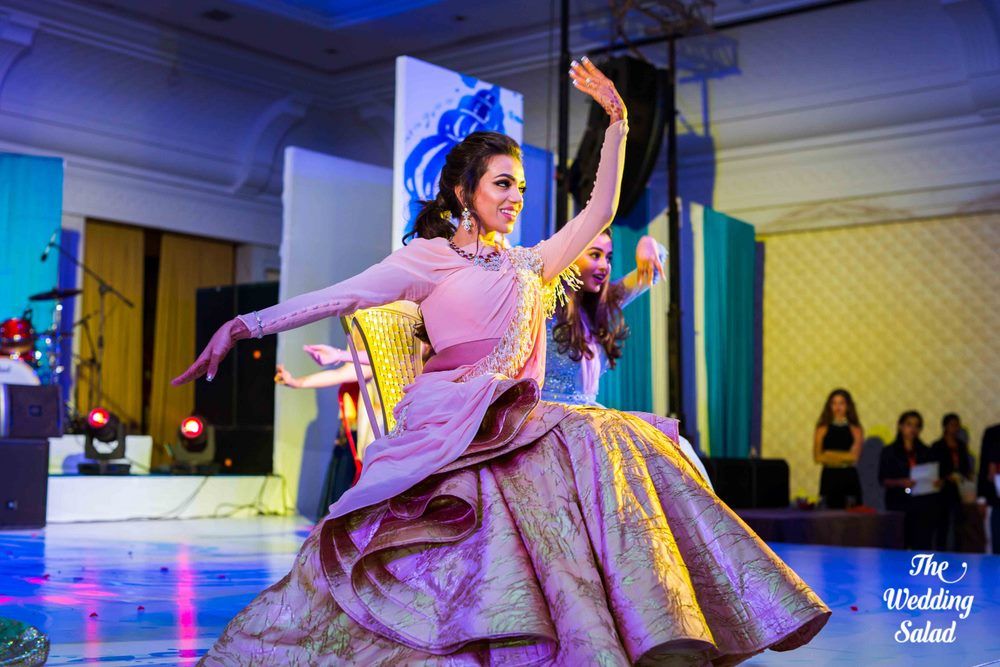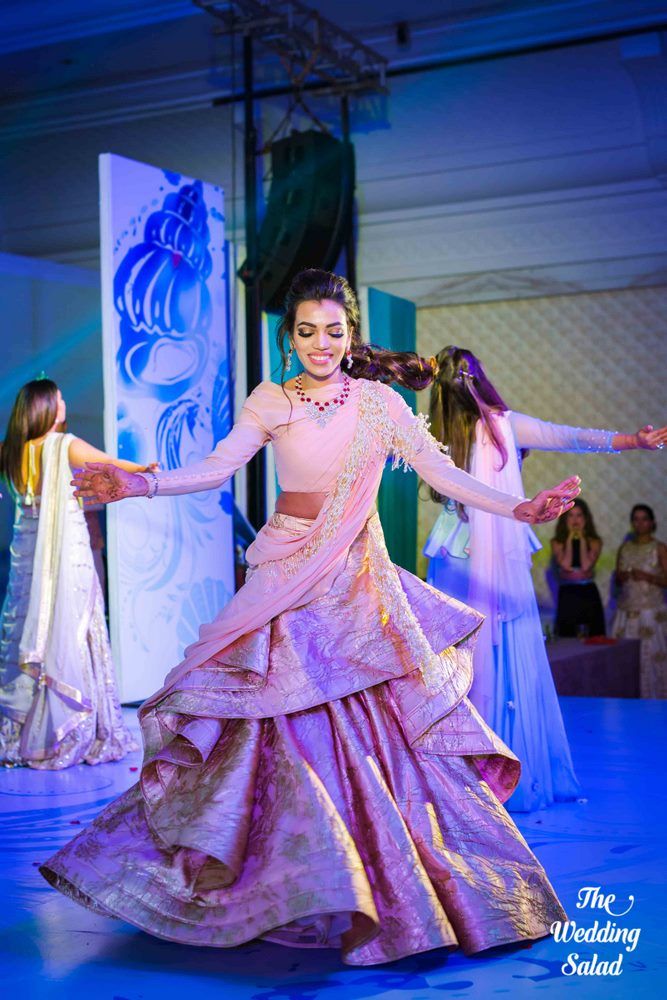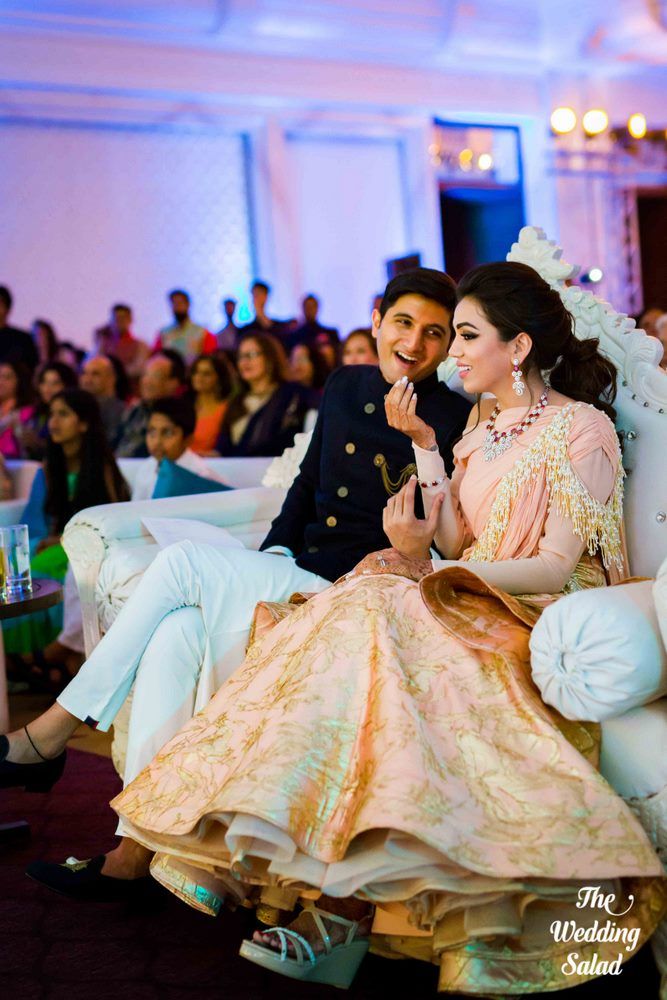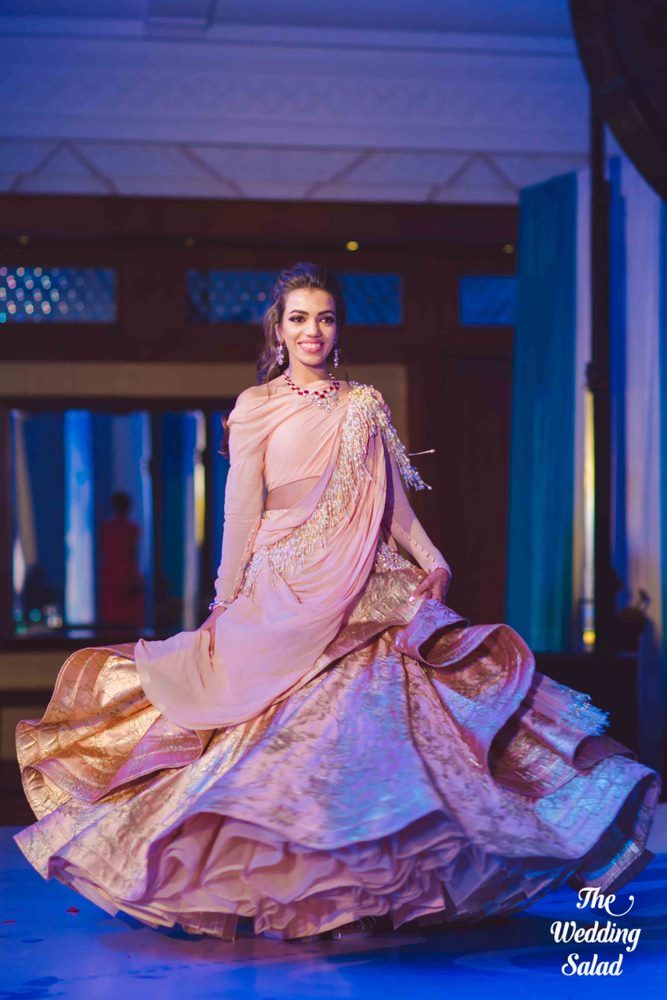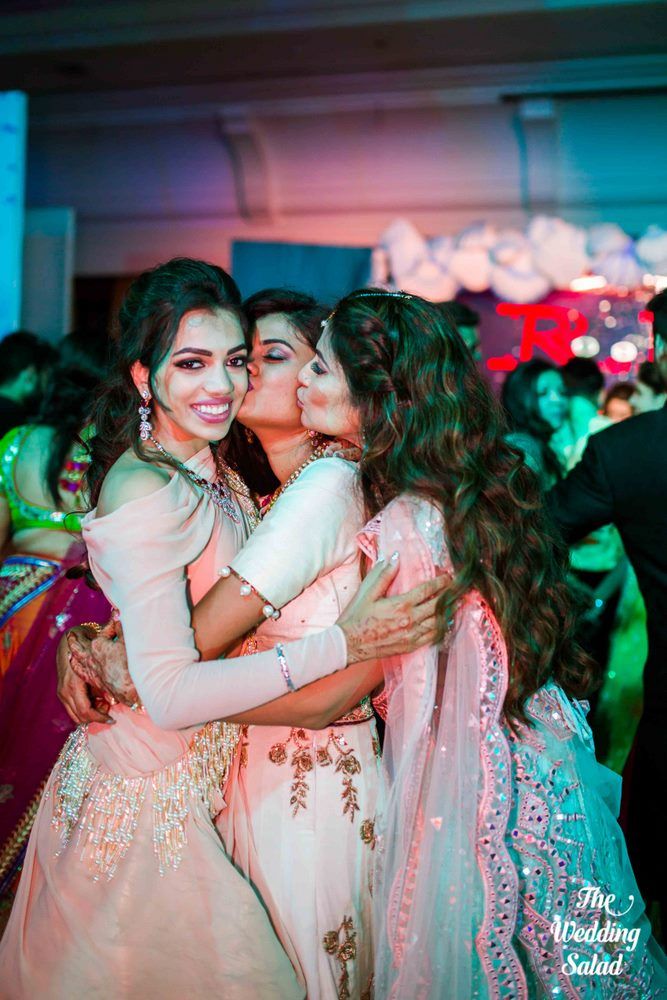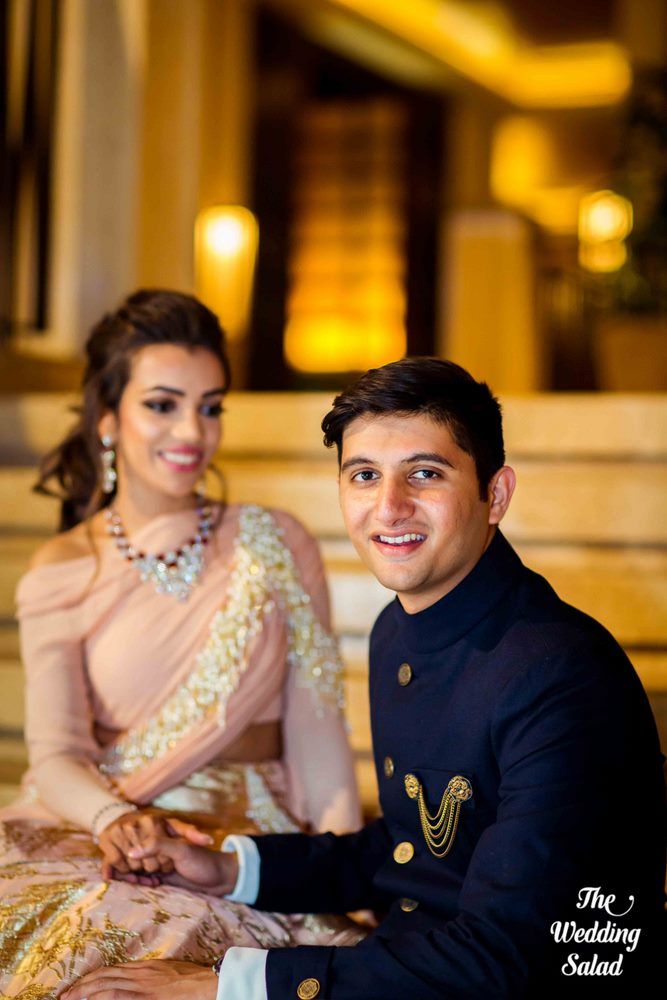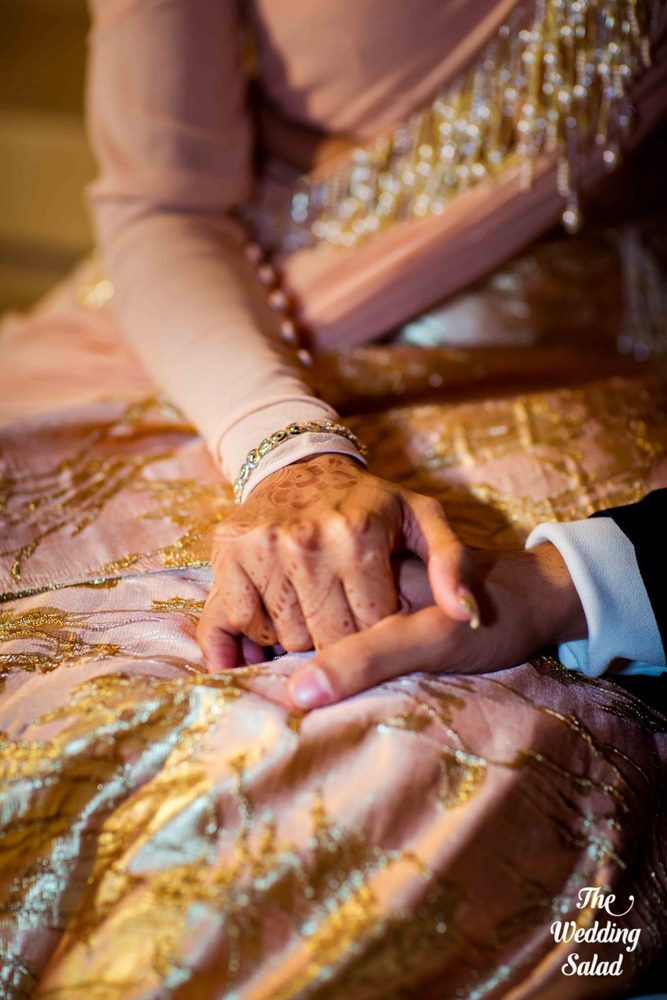 The Mehendi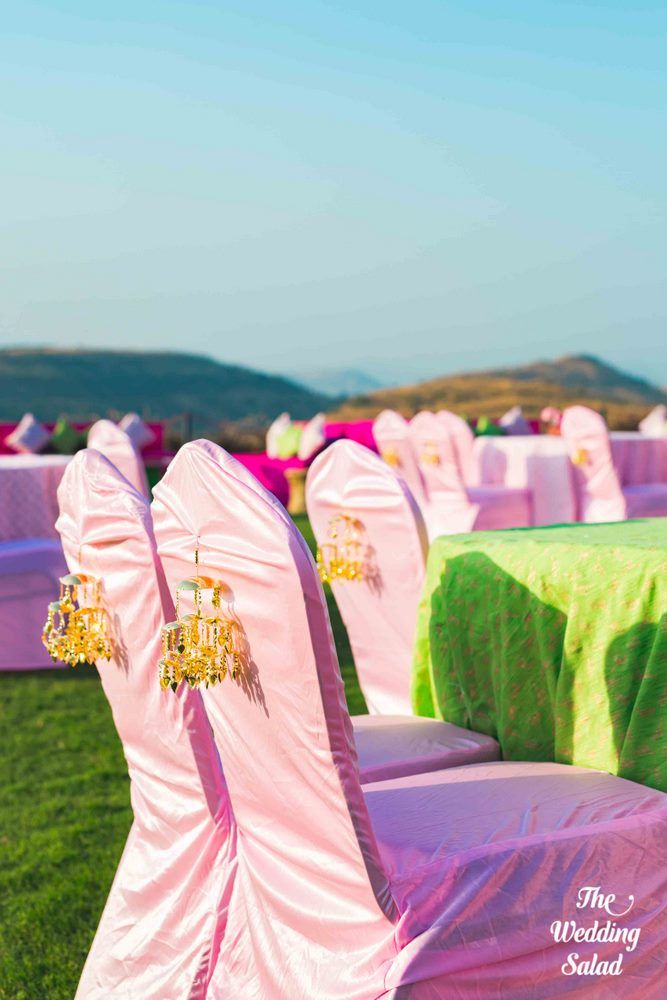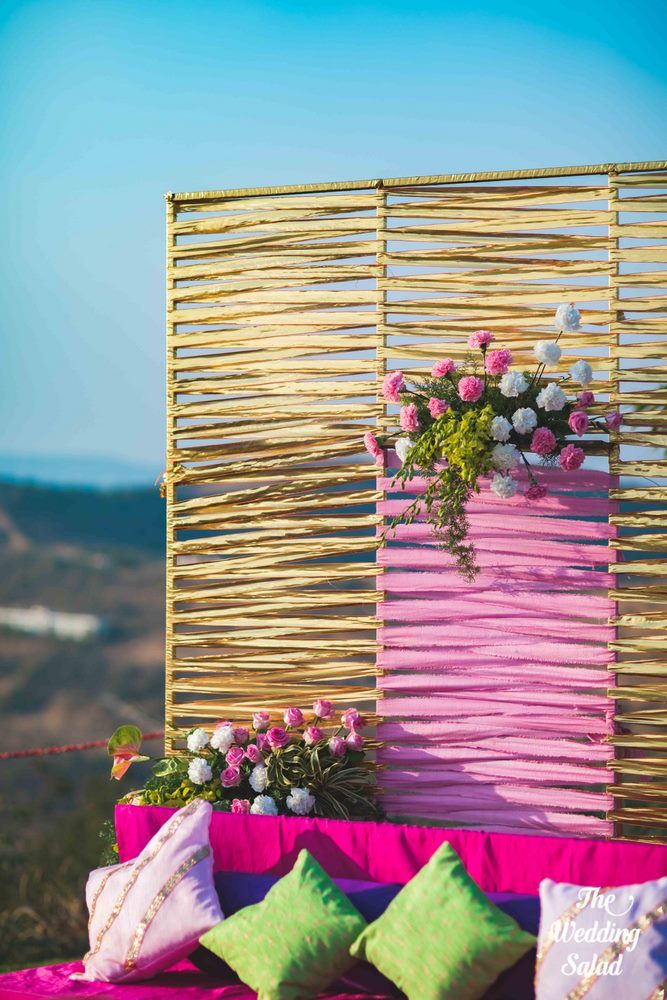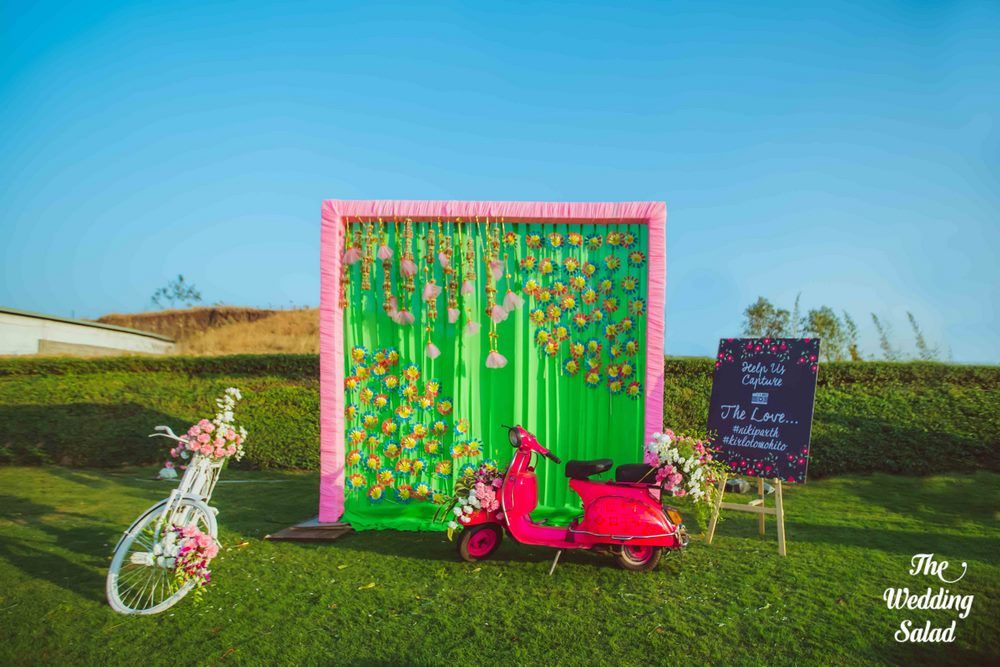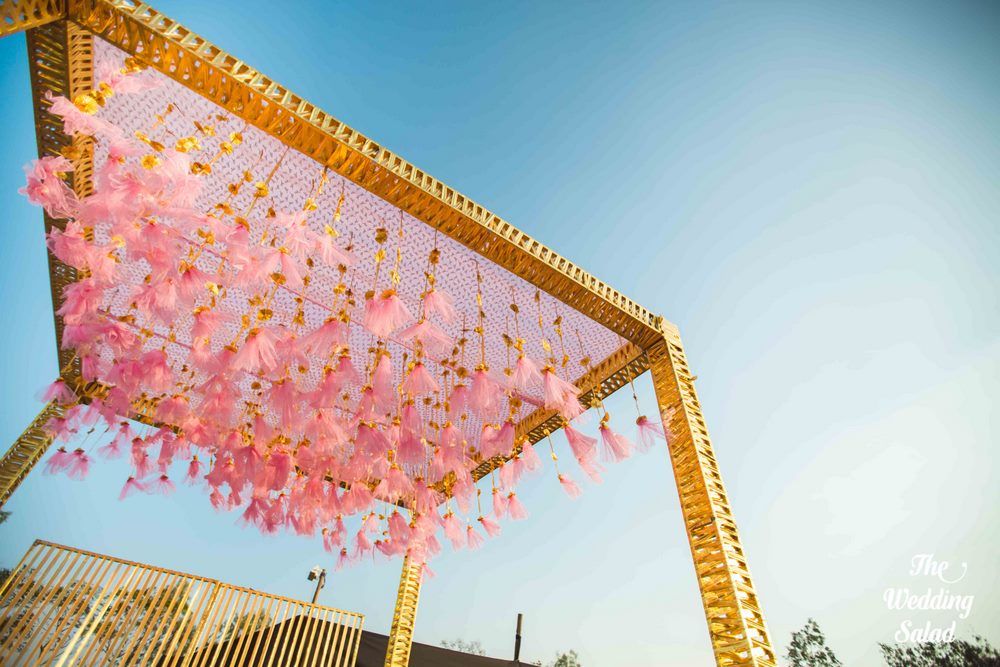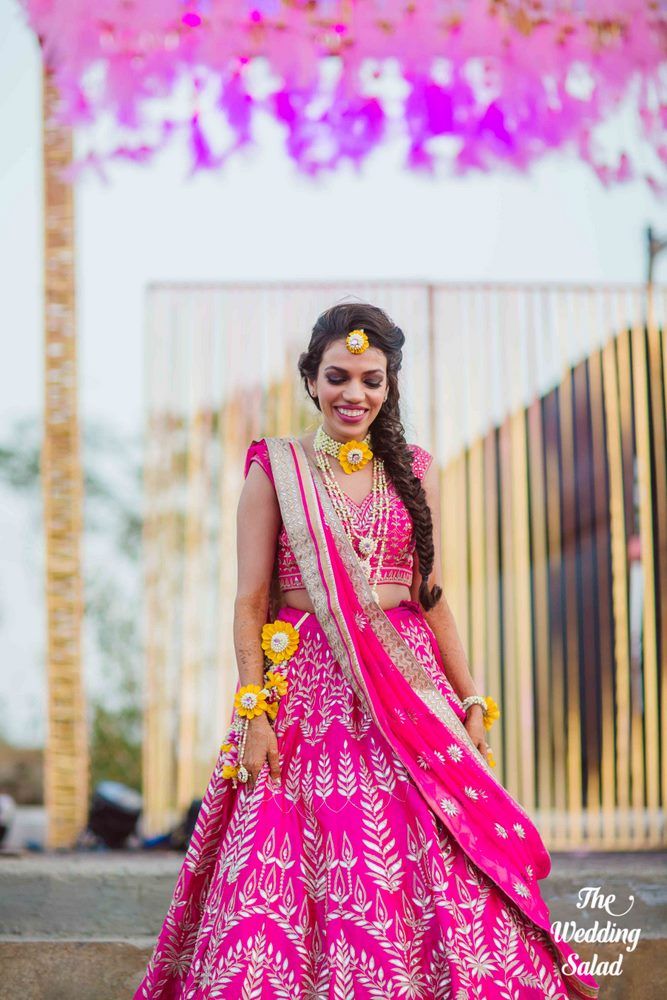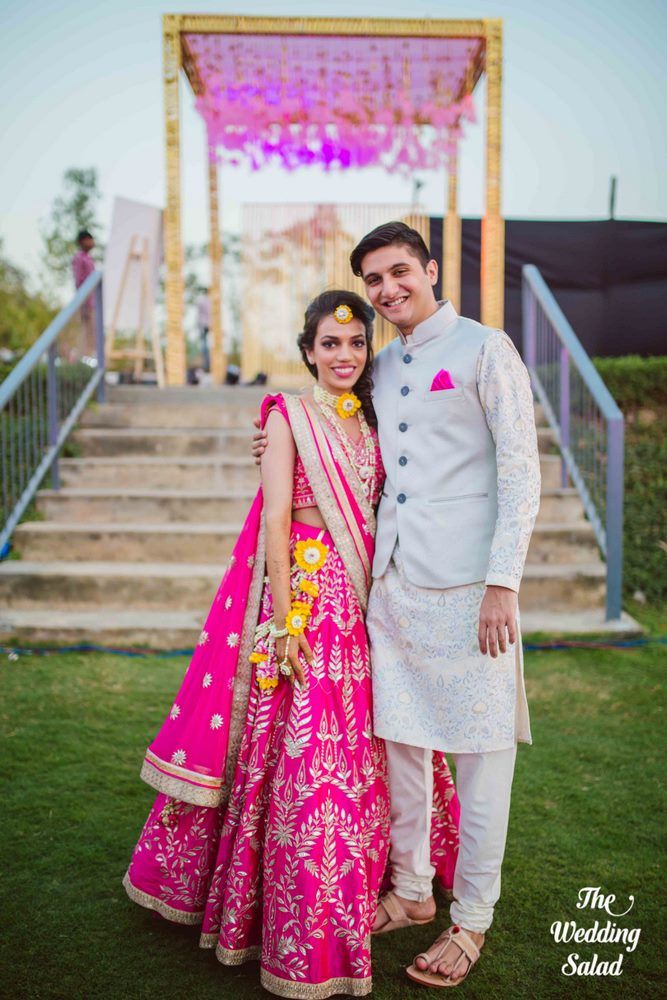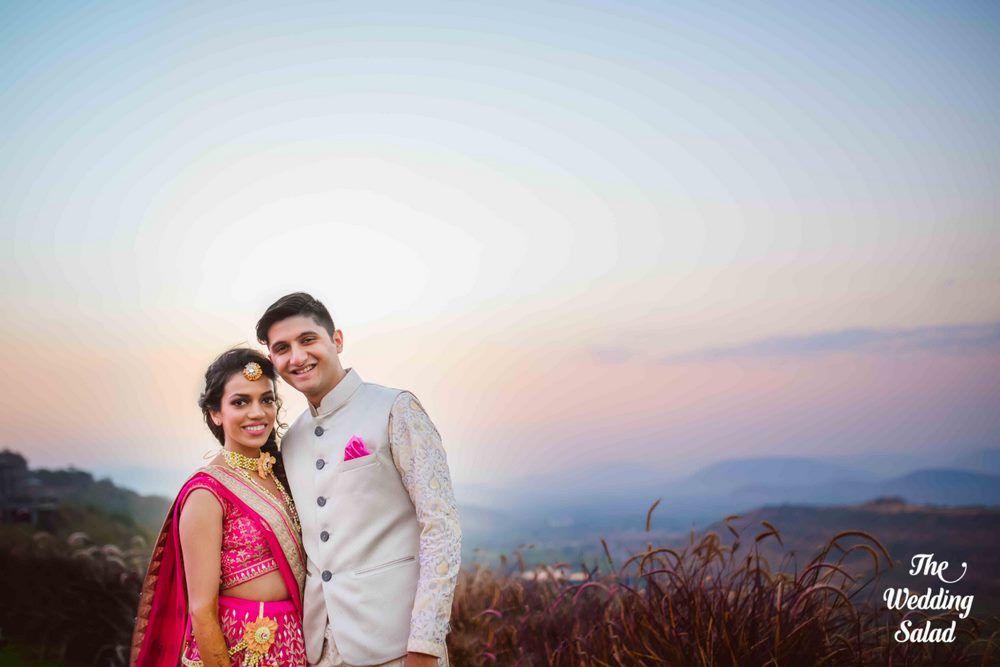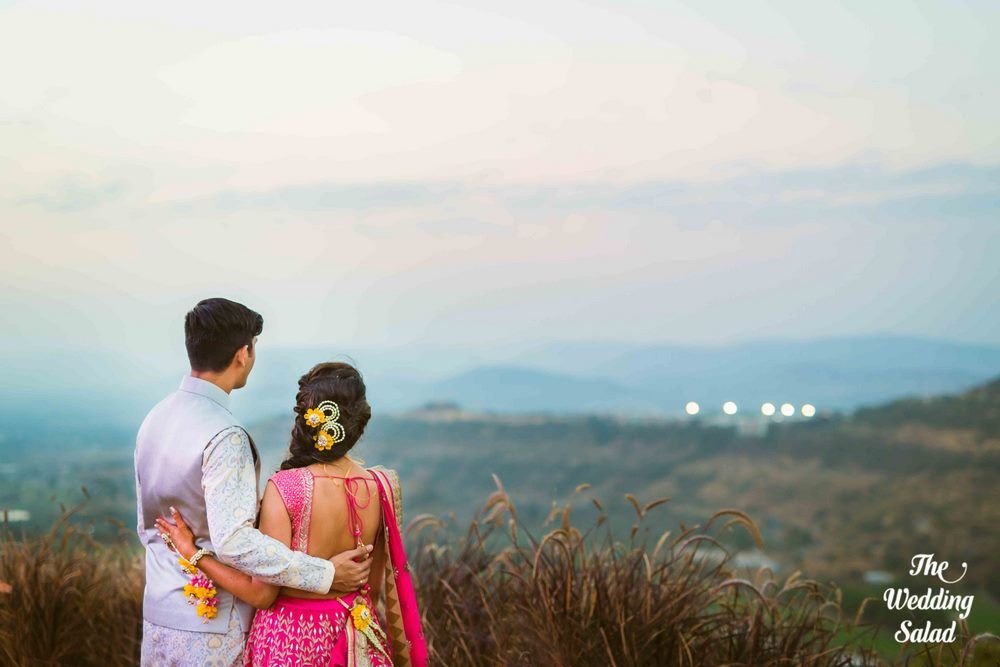 The Wedding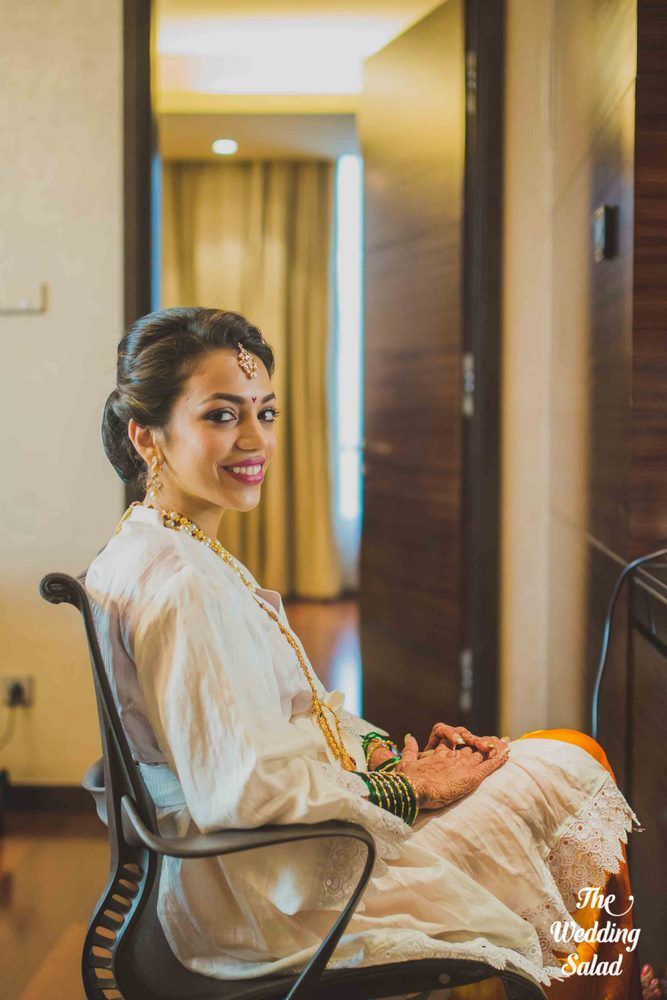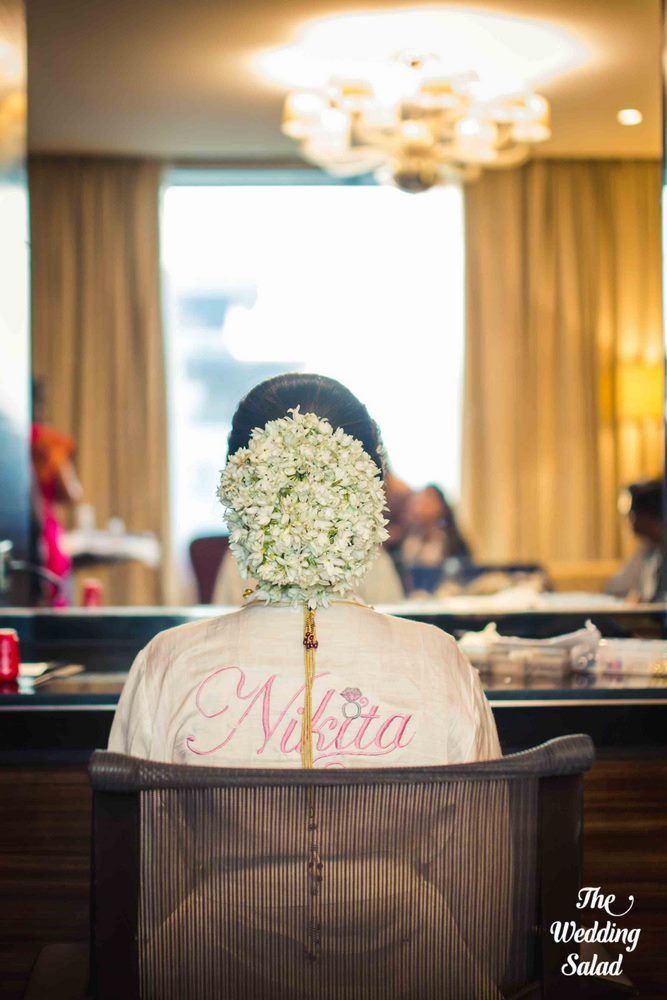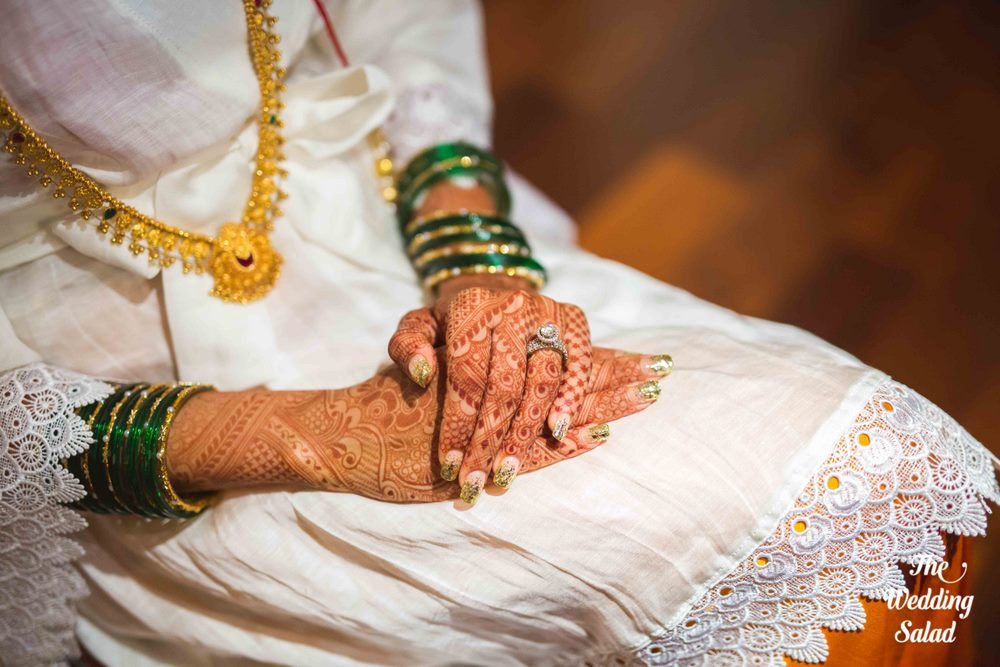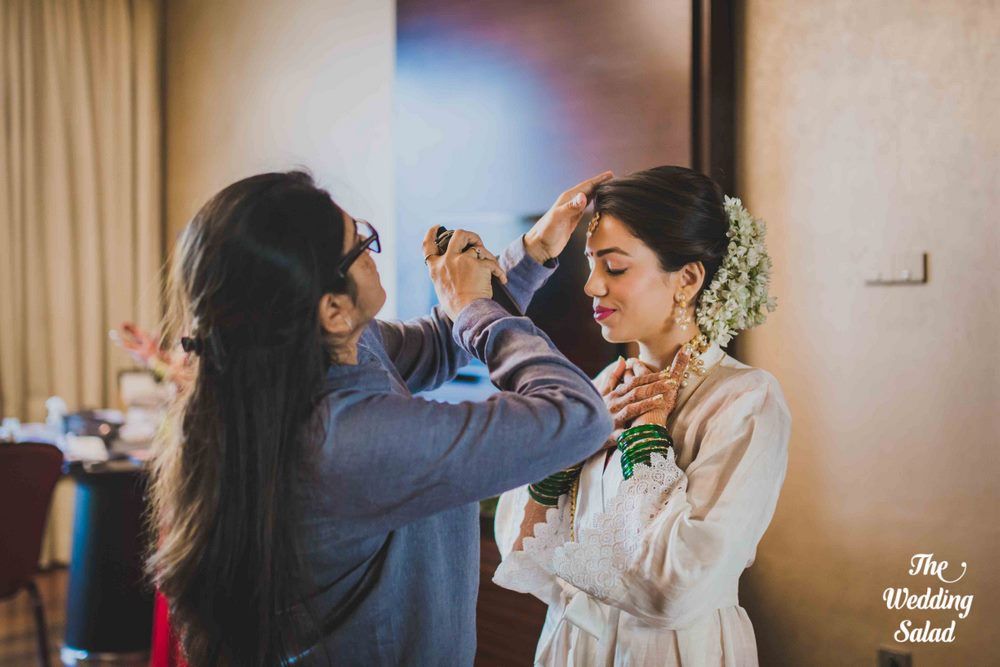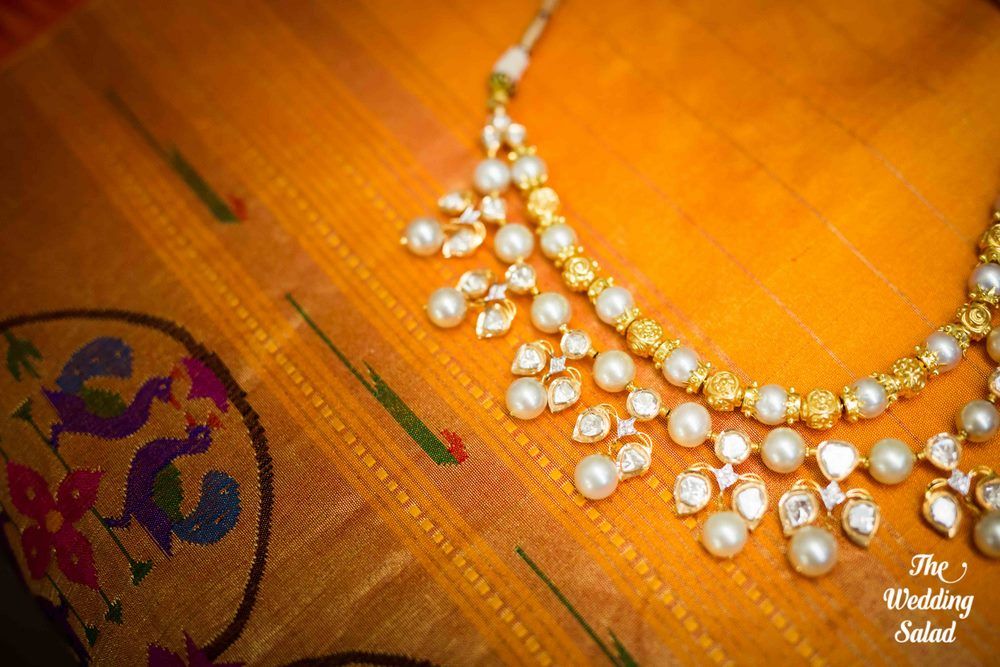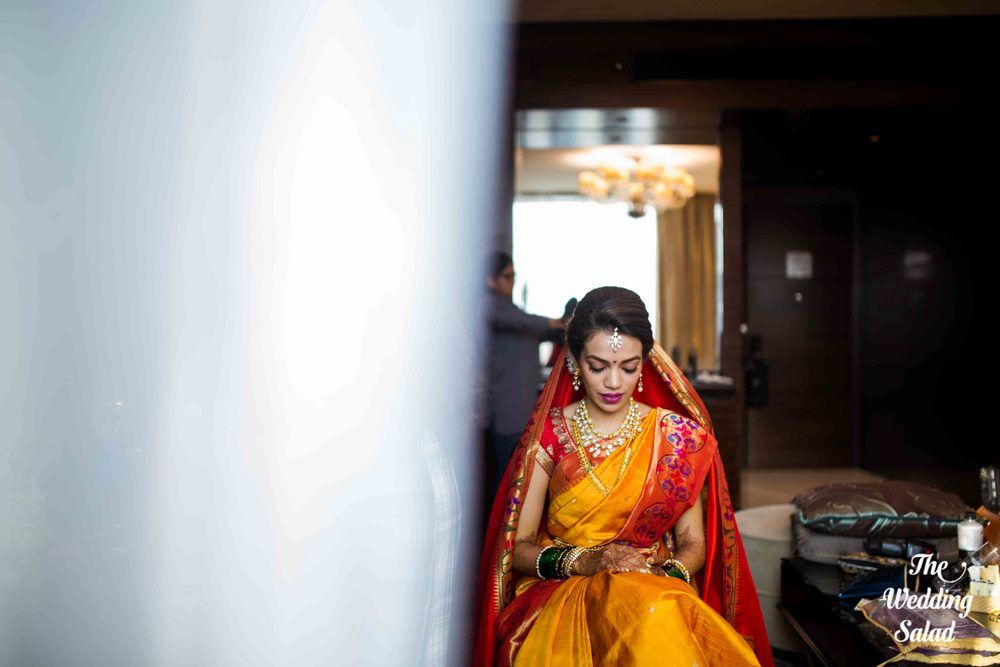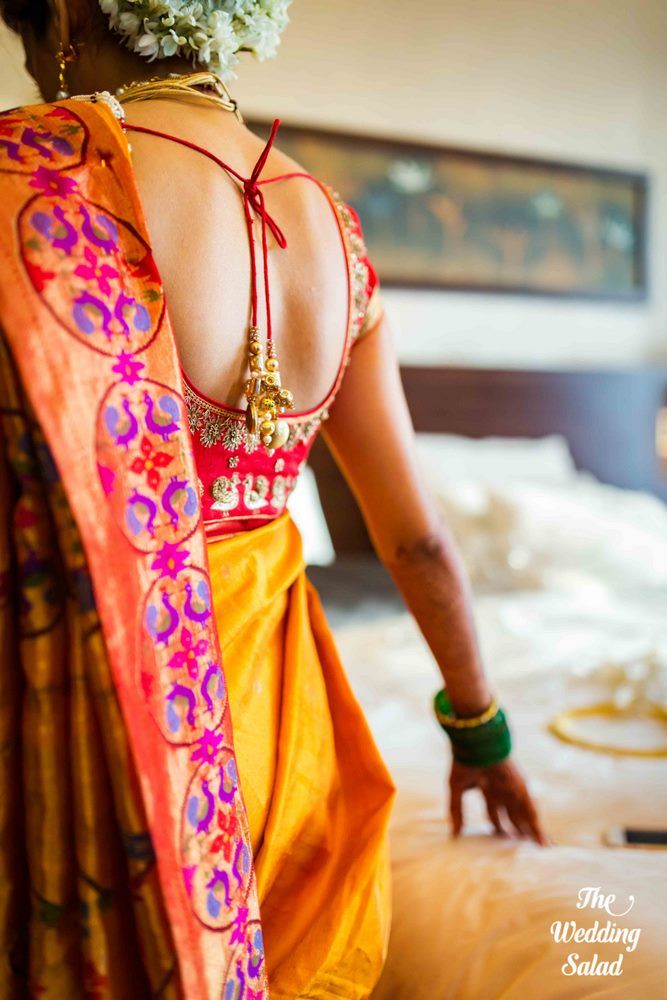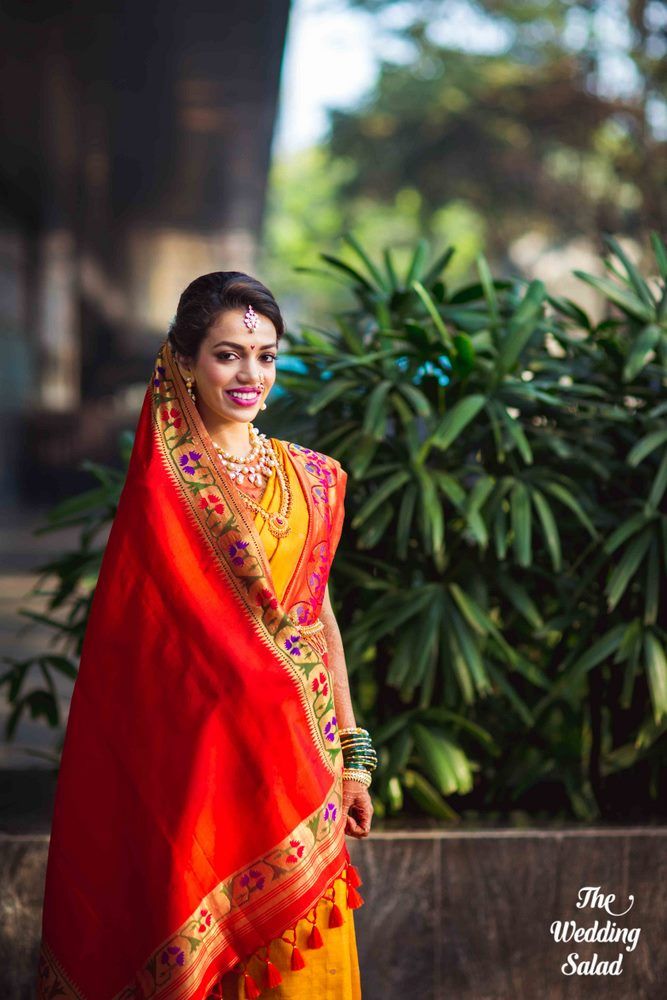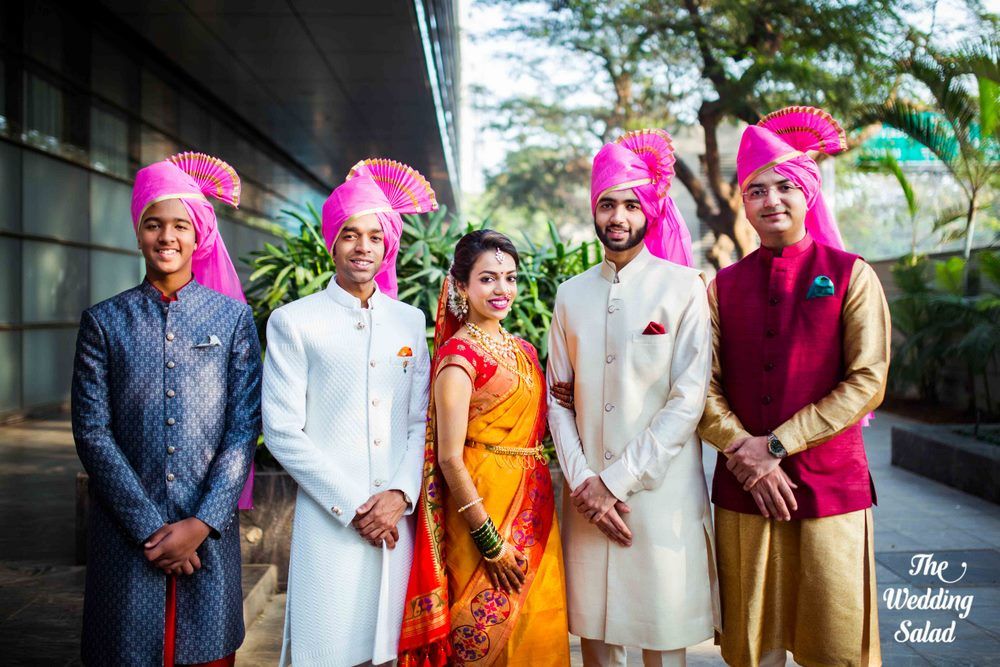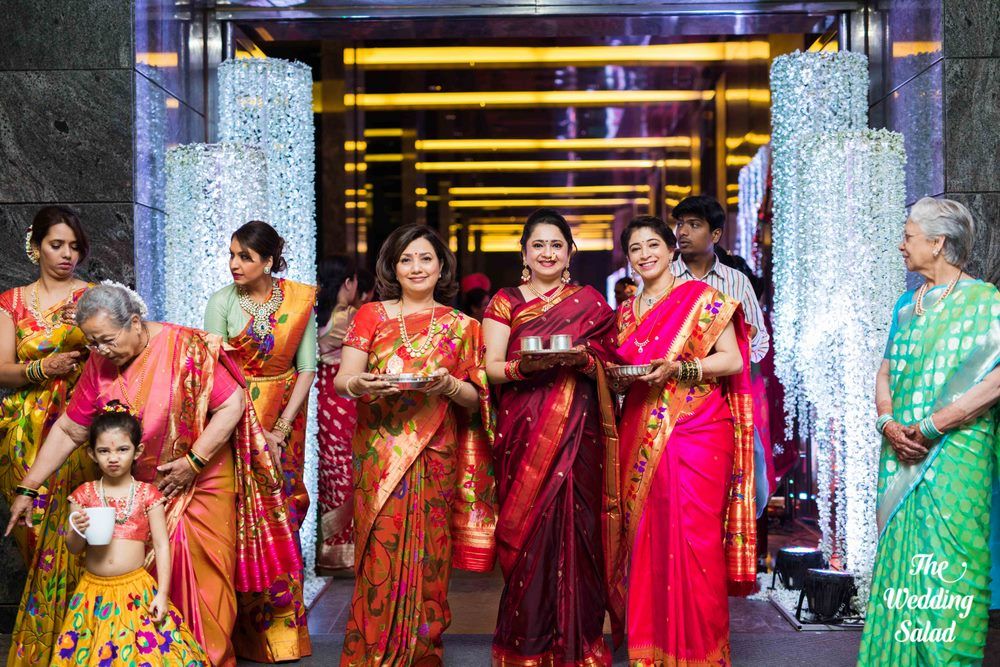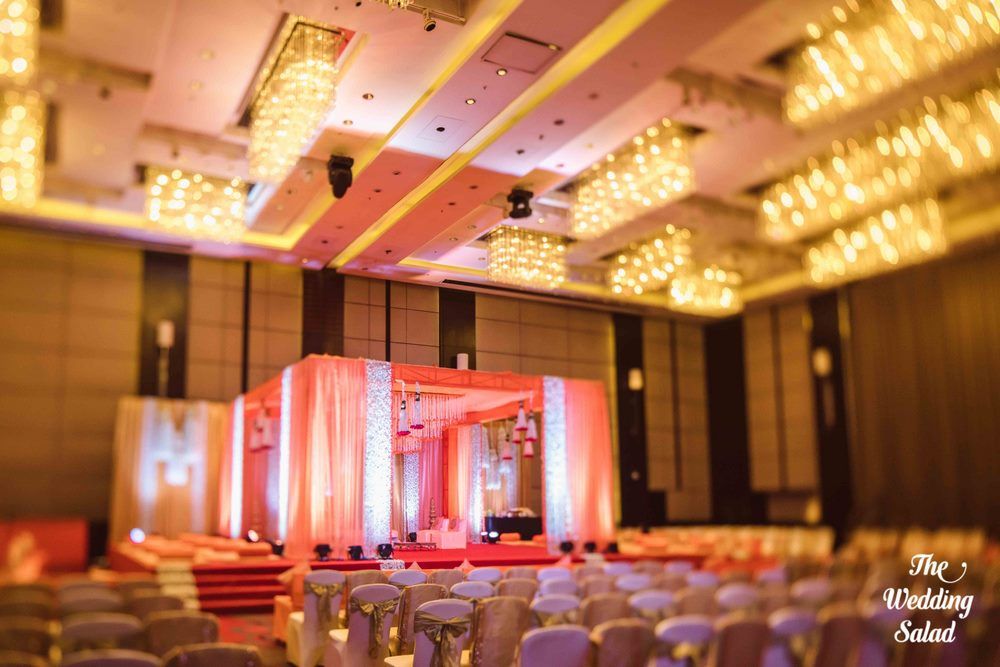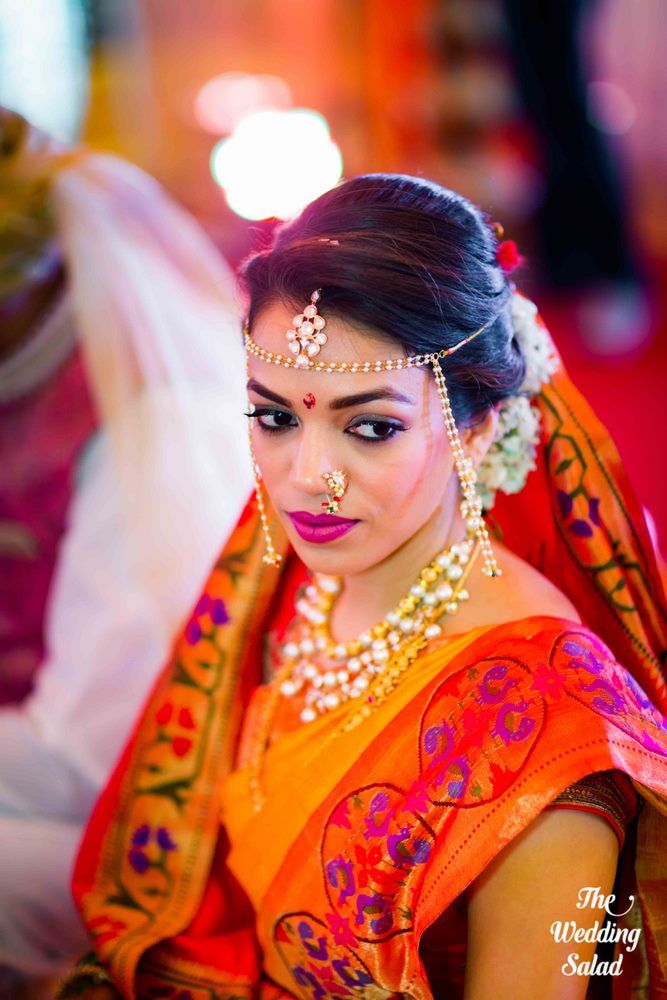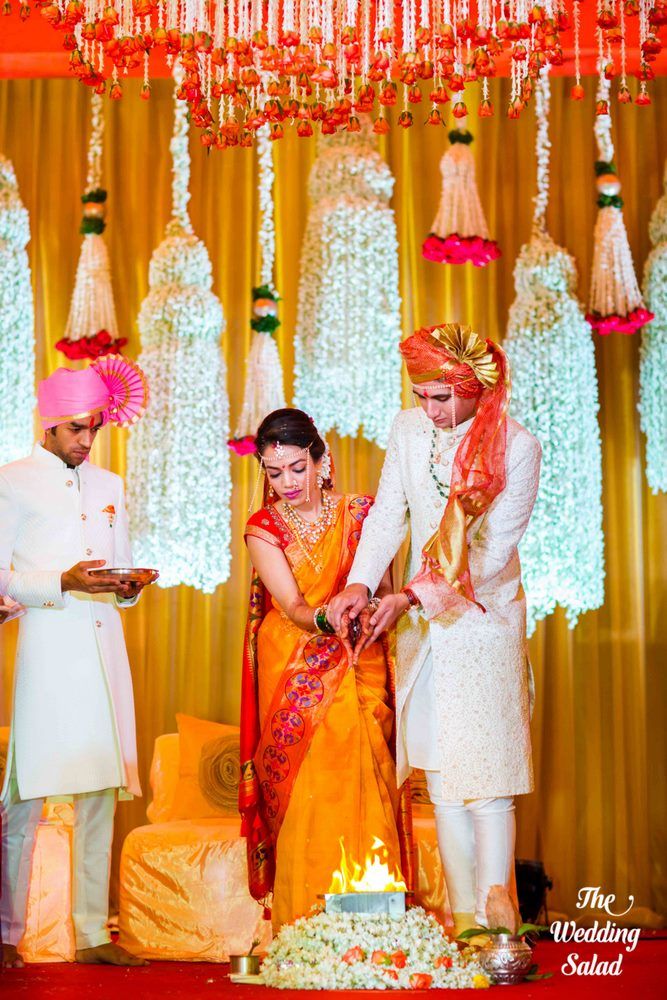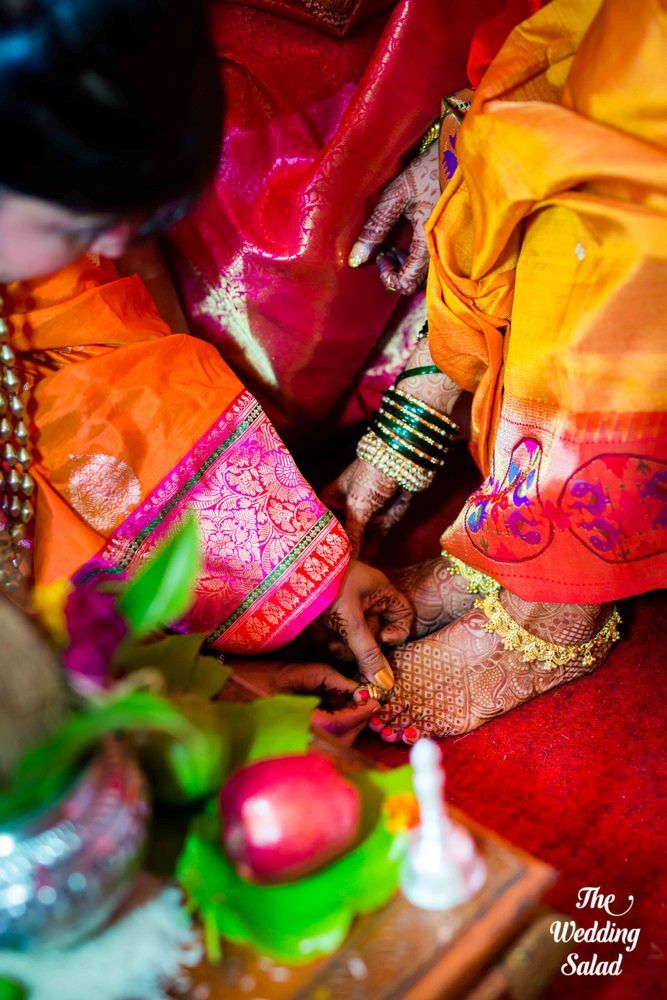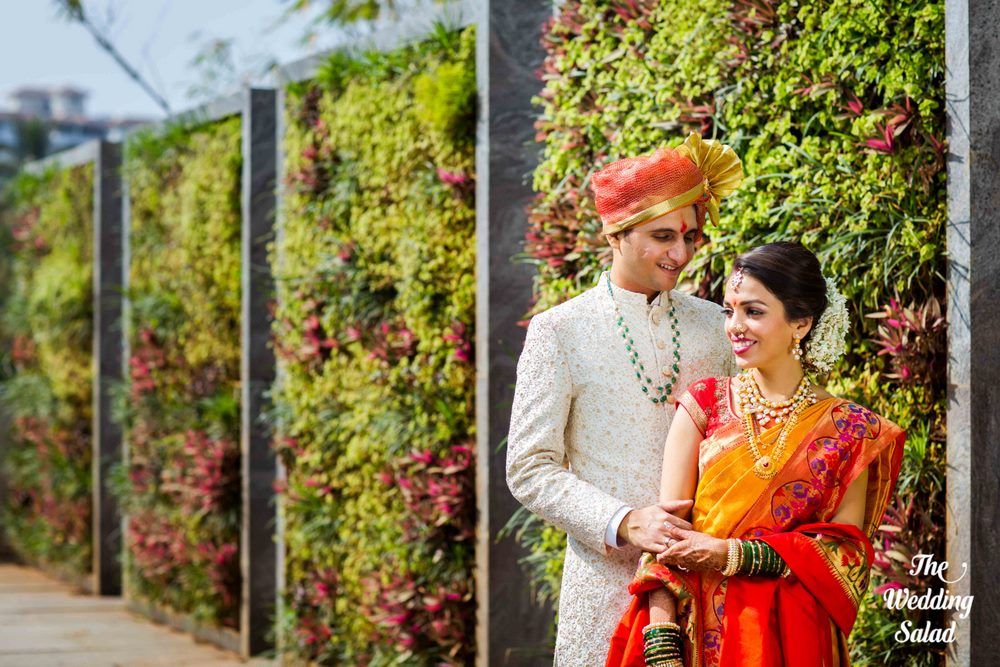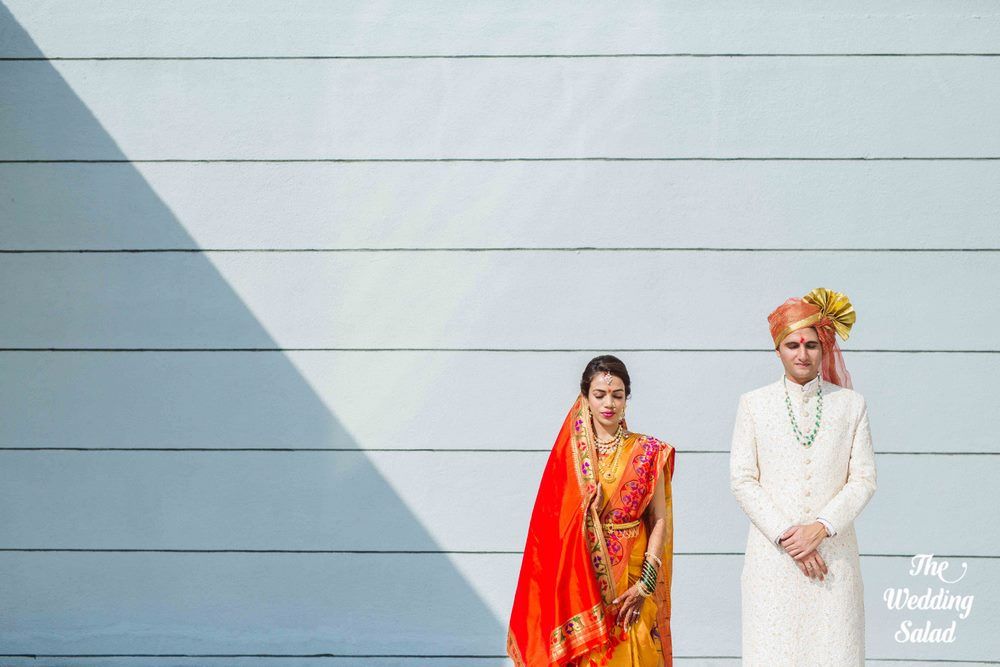 The Reception
From The Bride:
"I was extremely involved in each event of my wedding. You could call me borderline bridezilla! I wanted each event to be unique, having a distinct theme/decor/cuisine/outfit and ambience. Along with our families we have brainstormed each and every aspect of every function to make sure that they were all enjoyable and memorable. Moreover I wanted to make sure that after all the planning our families were able to enjoy the functions, contrary to what happens in every wedding where the family members are burdened with endless work and stress.  For this reason we changed the sequence of our events to a rather unconventional pattern. We had our wedding and reception first, followed by the Sangeet and more partying in Goa, so once all the serious events were done all of us could let our hair down and enjoy. The most unique thing at our wedding? We designed and created a print which depicted our cross continental love story and also the new journey we were about to embark on. This print was used on all our wedding stationery and mementos. " explains Nikita. 
"Out of all the events, the one I enjoyed the most was the wedding ceremony itself. We had a traditional Maharashtrian wedding, and all though I had to wake up at 5 am to get ready and wear a Paithani sari which I was initially very apprehensive about, it was the best function hands down. My happiness knew no bounds, and being surrounded by my closest of family and friends and getting married to the love of my life;. It was truly special" adds Nikita. 
Vendors: Venue: Mehendi at Oxford Golf and Country Club, Pune; Wedding & Reception at J W Marriott Pune★ 4.7 , Pune; Sangeet & Al Fresco Lunch atGrand Hyatt Resort★ 4.1 Decor: Mehendi, Wedding by Genesis Inc★ 4.9 ; Haldi by Love Eventfully, Pune and Goa events by Reynold Weddings★ 4.1 Makeup: Mehendi by Cory Walia★ 5 ; Wedding and Reception by Nidhi Behl; Sangeet and other Goa events by Amrit Kaur - Hair & Makeup ★ 3.8 Bridal Outfits: Mehendi by Anita Dongre★ 4.9 ; Wedding Paithani sari designed by bride's mother; Reception by Sabyasachi Mukherjee★ 4.9 ; Goa Welcome Lunch by Sonam Parmar; Sangeet by Gaurav Gupta★ 4.9 ; Alfresco lunch by Natasha Dalal★ 4.7 ; Wine and dine by Monisha Jaising★ 4.9 Groom Outfits: All events by Raison d'etre Mumbai; Sangeet by Shantanu Nikhil Groom wear★ 4.9  Invitations: Groom side by Sketch The Design Studio★ 3.1 Bangalore; Bride side by ArtsyDesignCo★ 4.6 , Mumbai Photography: The Wedding Salad★ 4.9