#ExpertSpeak: Anushree Reddy's Guide To Styling The 2017 Sister Of The Bride!
BY Latha Sunadh | 31 Jan, 2017 | 4482 views | 4 min read
Sisters of the bride, they're practically junior brides themselves heh? When the bride gets ready, it's these girls who stand alongside her looking great, helping out and taking all the bride-y decisions for her. That's why the "sister of the bride" needs her style mandate in place! Because she's the ultimate fashionista at any wedding. The bride might have a few limitations in terms of outfits and ideas (Because tradition and in-laws can be speed-breakers, you see). But not the sister, she's got free reins to style her look the way she wants it. So we got our sweet stylist, designer and popular sister-of-the-bride (and bride, of course!) lehenga-maker -
Anushree Reddy
to dole out some advice on the coolest ideas for sisters in 2017 and she didn't hold back. See for yourself!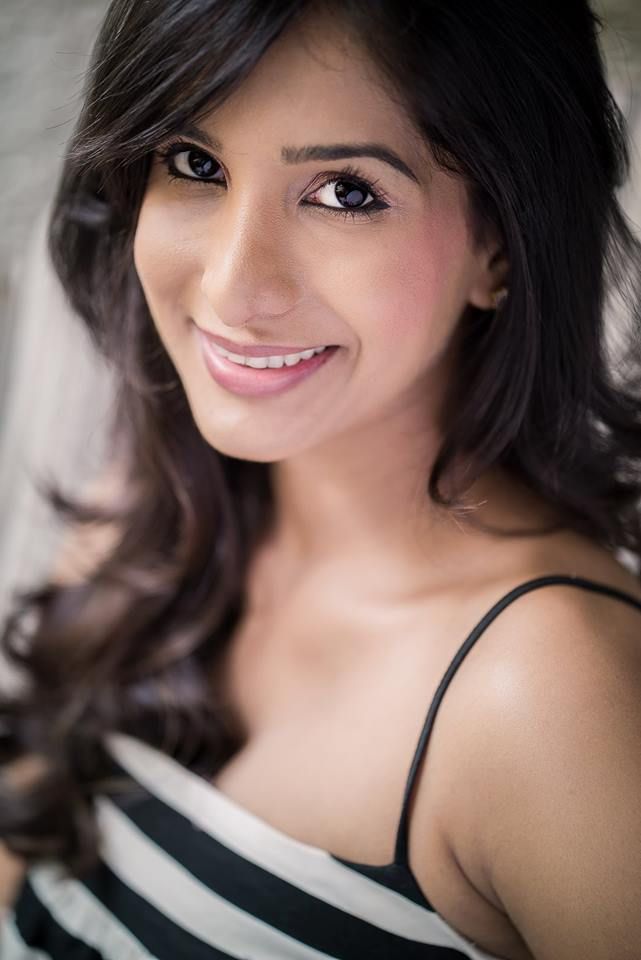 Silhouettes that the sister of the bride can carry off this year!
Complementing the bride:
Well, matching the bride is a huge deal these days and crazy on trend. That means, if the bride is wearing a traditional red lehenga, the sister will wear a more toned-down version of it but with a modern and unique twist. That way one gets to stay in the same colour, same design family but you get to experiment with the style and silhouette. That's so big these days, diluting the bride's outfit to match the sister!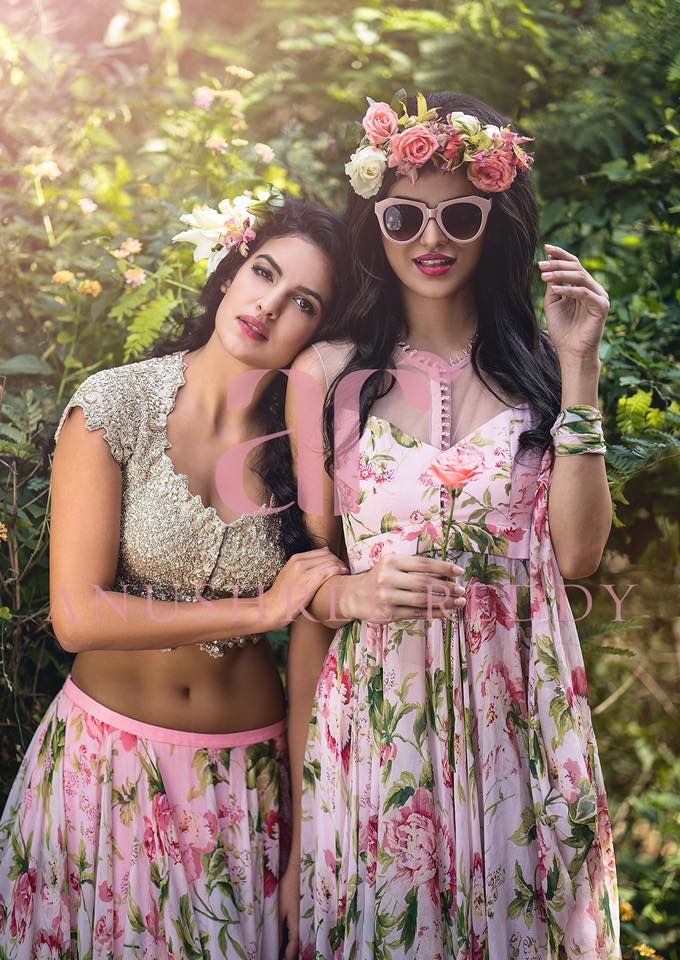 Ivory Hues : And secondly, Ivory is a huge trend and is as classic as they get. You can do anything with ivory and it stands out, especially with gold embroideries! So you can go with an anarkali, a kurti or a sexy slit lehenga - as long as you stay classic, it's worth a shot!
 Play With Your Blouse: I'm a big fan of saris and I think blouses these days are really hitting it off. From off-shoulders to capes to low-cuts and backless. Wear a simple sari but with a stunning blouse accentuating your best features. Your back, your shoulders or your neck.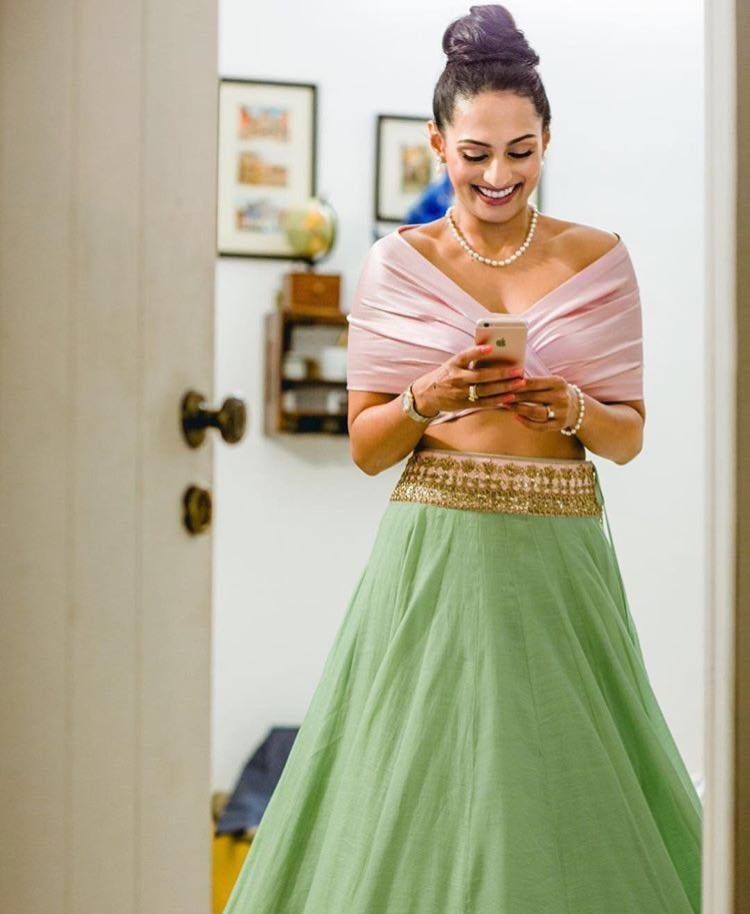 Western Cuts : Jumpsuits or high-low tunics are also getting popular these days. Basically western cuts on Indian fabrics rule! The point is you have to be comfortable!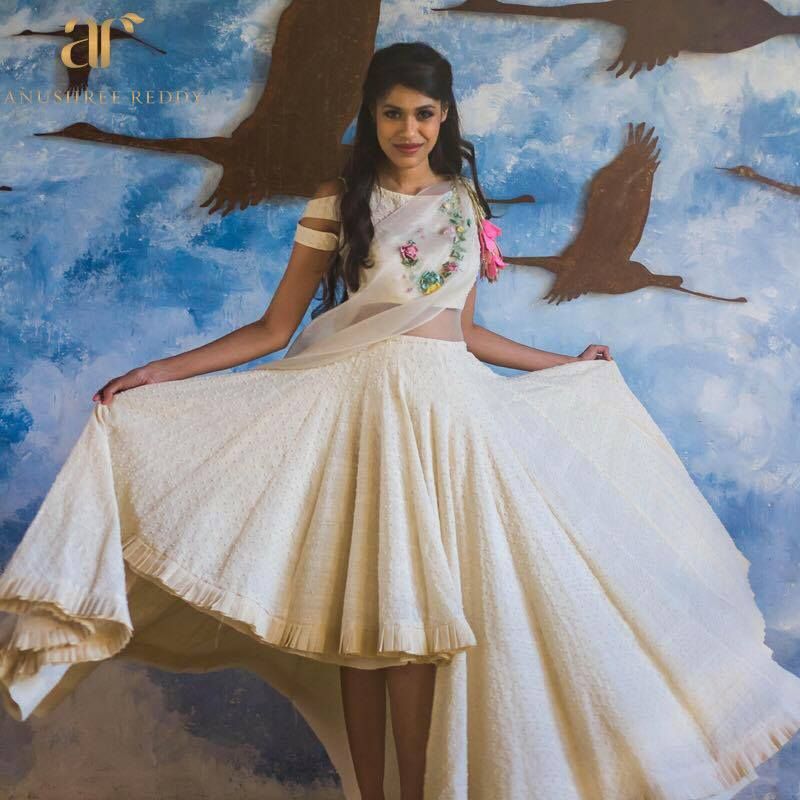 Outfits from your collection that are perfect for the sister of the bride
Oh there are many. Like I said. Ivory is a huge hue this year, so pick anything in it and it will work since it's such a subdued shade. Other than that, my printed off-shoulder cape gown with a leather belt is super popular. I also have a two-layered kurta with vintage thread work that is raking in all the compliments. And my most favourite is this outfit with orange flowers and a scarf that's totally perfect for wedding season!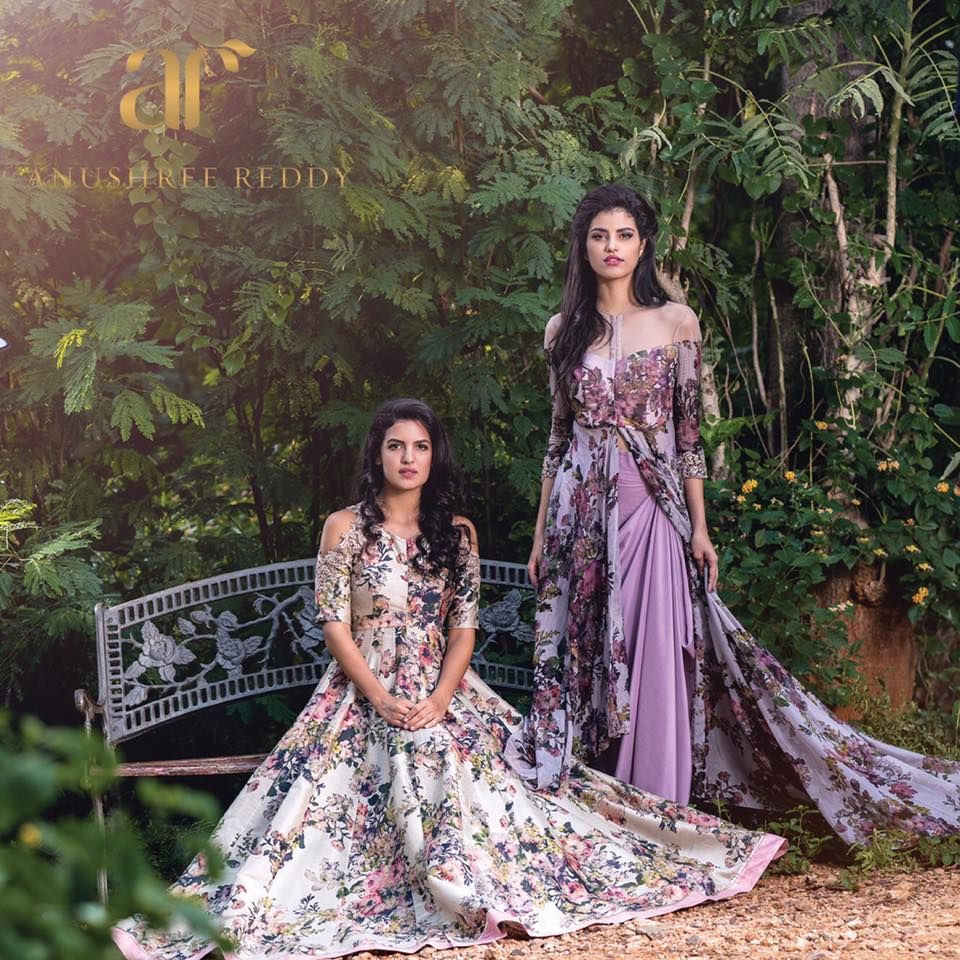 Colours you think are perfect for a stylish sister of the bride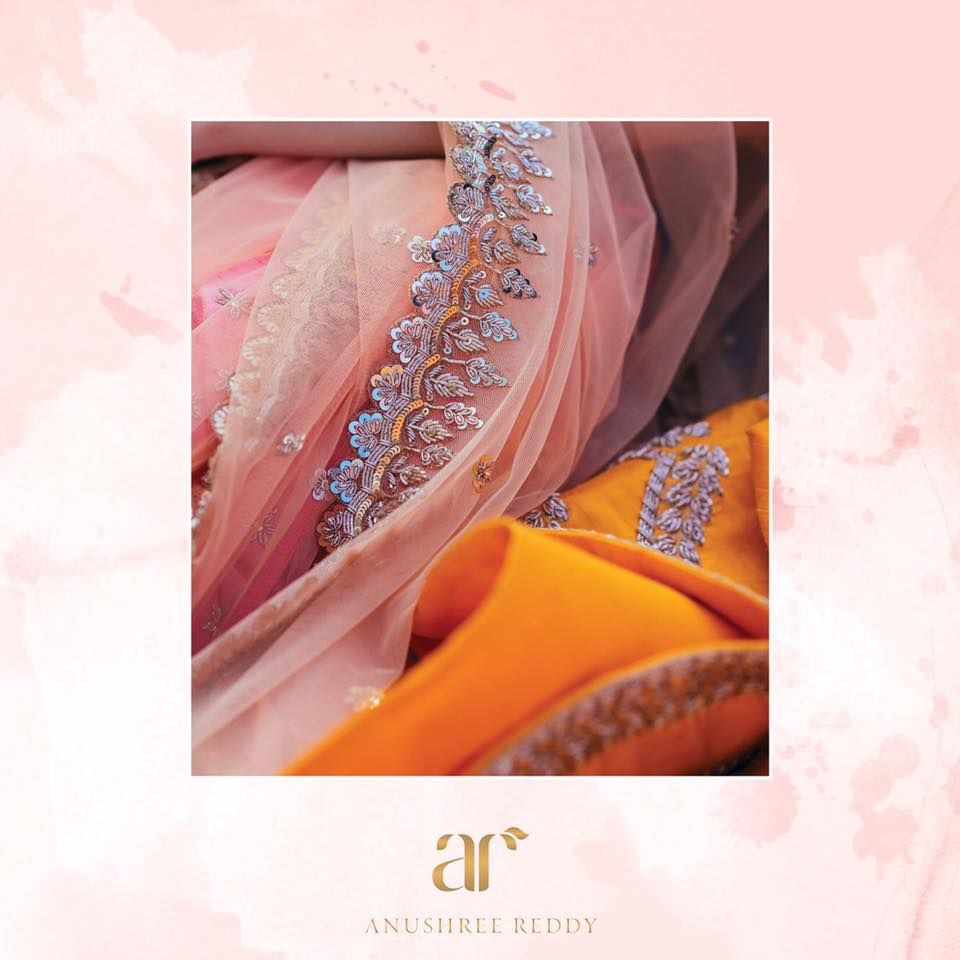 My most favourite hue this year is Orange. I mean, it's such a rich shade and so full of life and perfect for weddings. Tangerines as a rule are going to work wonders for us this year. Once again, Ivory is one shade that will make you look amazing at any event - club with another pastel hue and you're set. There is a soft lime green silk that's totally going to be big this year, I just love it!
Jewellery for the bride's sister, ideas and more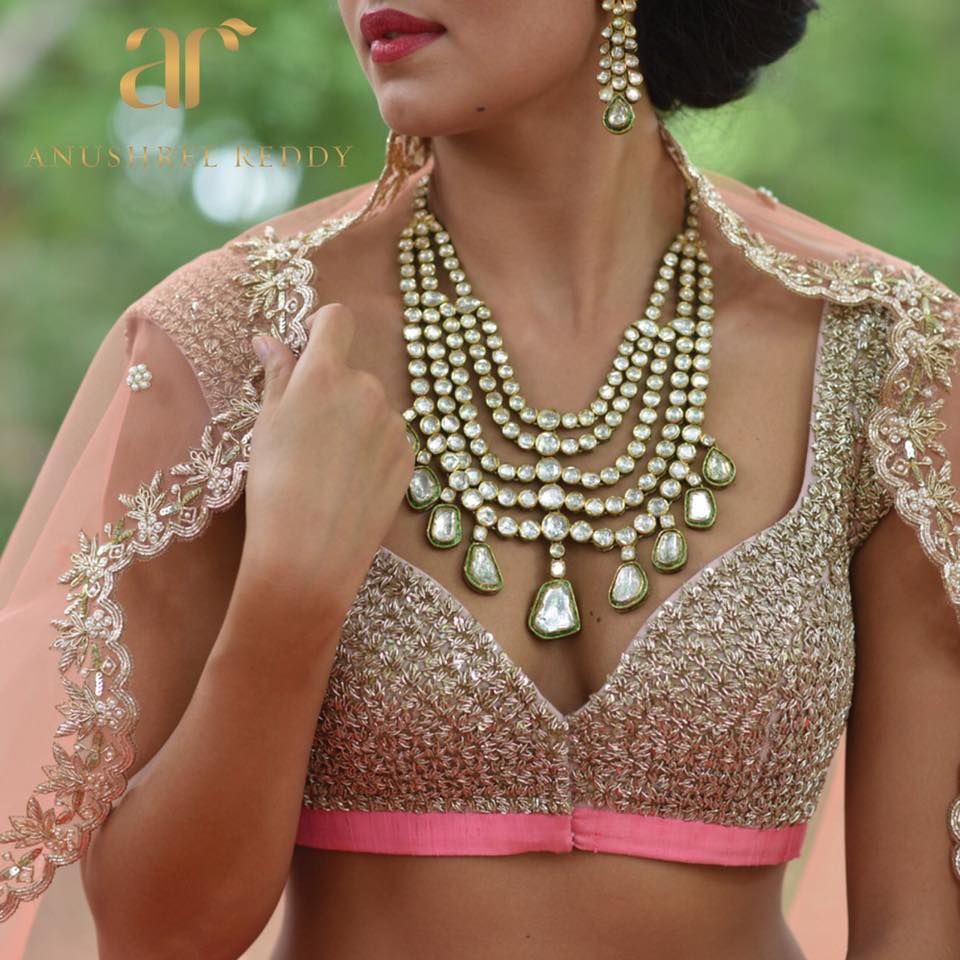 I think the biggest mistake one makes while accessorising for a wedding is mixing their jewellery. I mean, why wear a kundan set and a diamond headpiece? You cannot mix two ideas - stick to one design and one style! Besides that, I love ear cuffs this year. They are big, beautiful and just about enough as a big accessory. I won't say less is more. It's a wedding, wear jewellery but keep it co-ordinated and perfect. Kundan chokers are a great investment - they suit every outfit and you can wear them again and again. I am loving emeralds these days, such a great gemstone to sport!