Floral Umbrella Entries That Made Us Go Weak In The Knees!
BY Garvita | 28 Jan, 2020 | 40315 views | 3 min read
Despite being insanely pretty, getting a phoolon ki chadar that you have always dreamed of can be a dicey task! And we all know, it comes with an exorbitant price. So how about giving it a miss and opting for a cutesy substitute, instead? We are talking about - 'Floral Umbrellas'! After spotting a gazillion nouveau, real brides & grooms picking awe-inspiring umbrellas with gorgeous floral details, we thought of deep diving and curating the best amongst the rest for you all.
With intimate affairs being all about creating a huge impact with simpler elements, we cannot leave the 'bridal entry' behind!  Scroll down to catch a glimpse of coronial brides walking down the aisle with a floral umbrella, and looking absolutely gorgeous. If you've been wanting to bid the 'phoolon ki chadar' a goodbye, let this be a sign ;)
Obsessing over this beautiful snapshot of a bride and her bromaids walking down the aisle under a minimal, bloomy umbrella!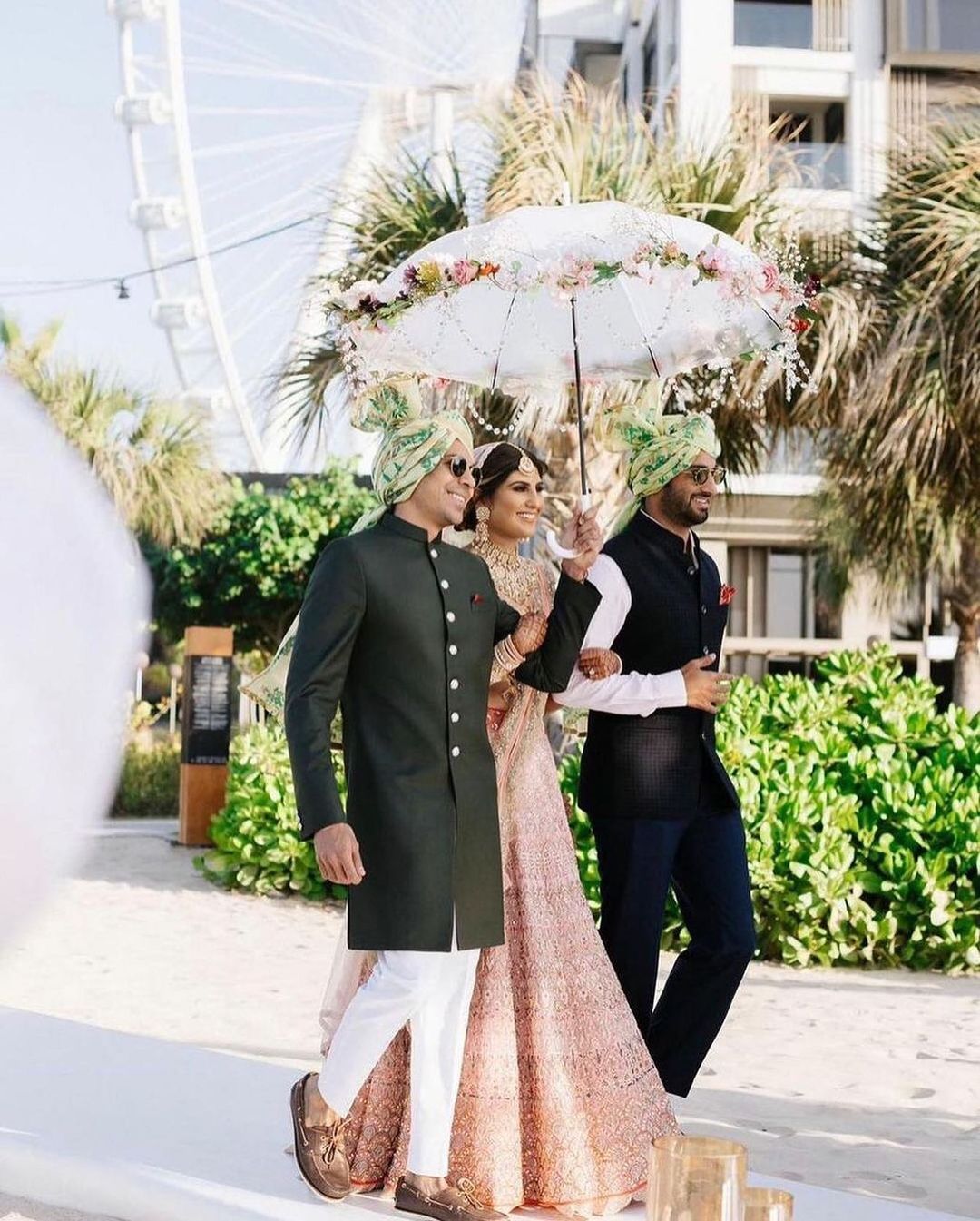 Image via Instagram 
Still can't get over this lit AF bridal entry that trended hard on Instagram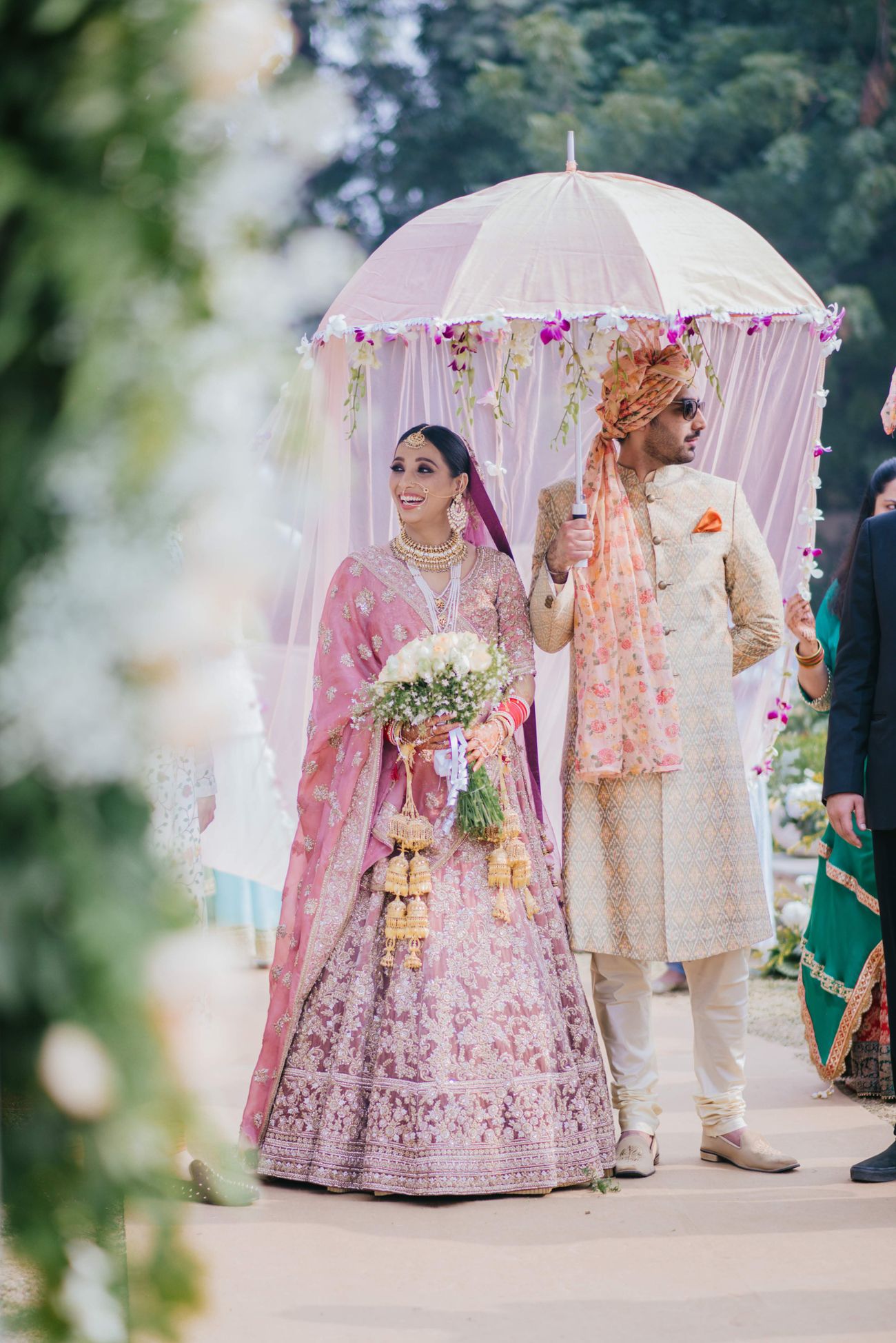 Image via Gopika & Viraj
Always wanted a pink theme for your wedding? Then, this is how your bridal umbrella should look like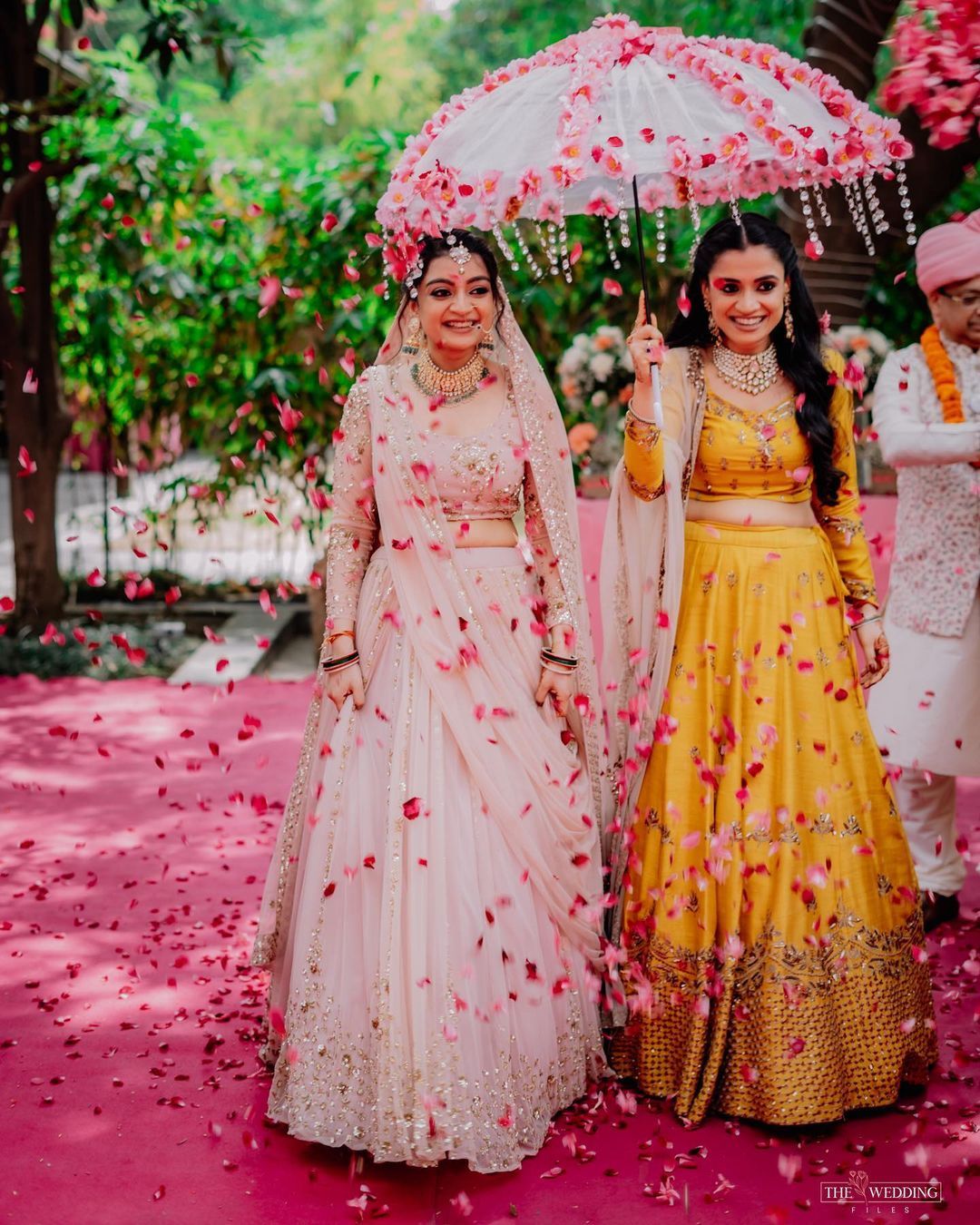 Image via The Wedding Files 
OMG, the Princess Jasmine vibes are hard to ignore! Did you notice the same?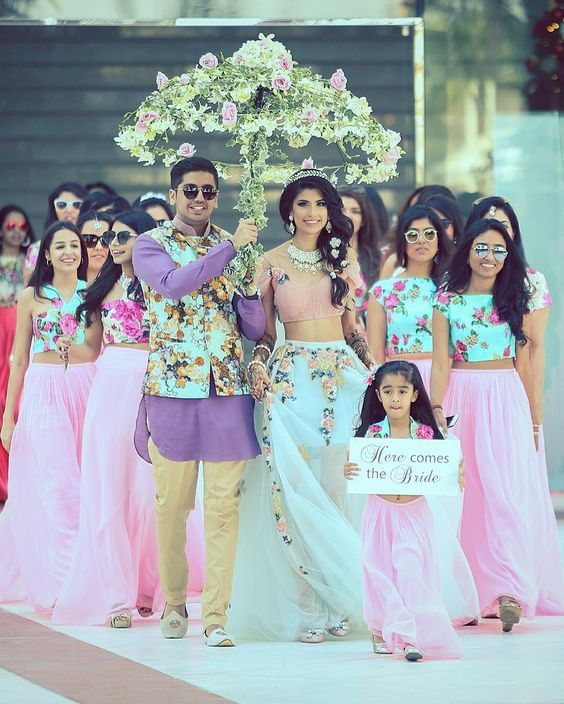 Image via roshinidaswani
Oh-so-pretty vividness! You've got to save this one for later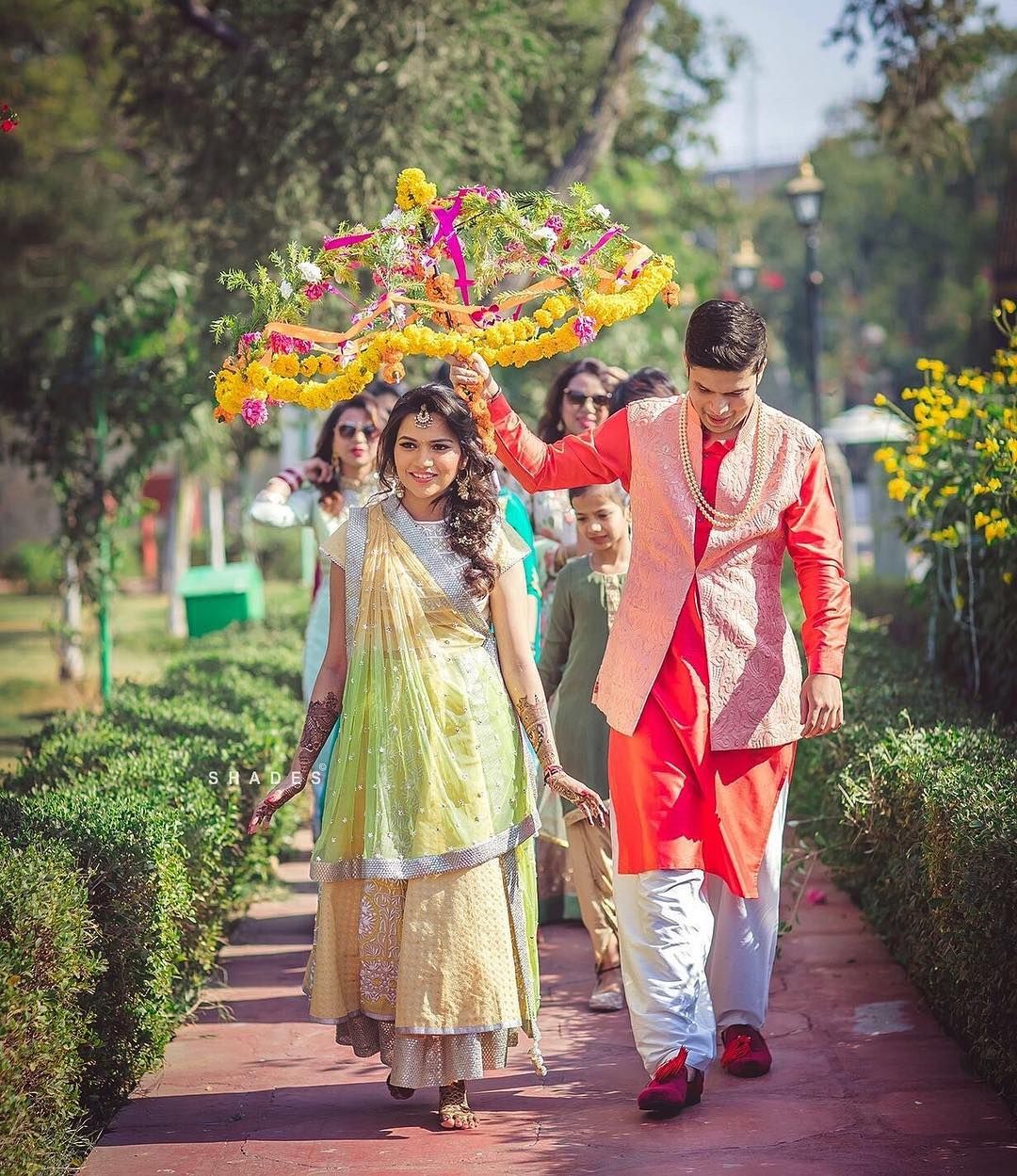 Image via Shades Photography
Incase you want to go BIG for your intimate celebration, a bridal entry with an  umbrella like this would be absolutely magical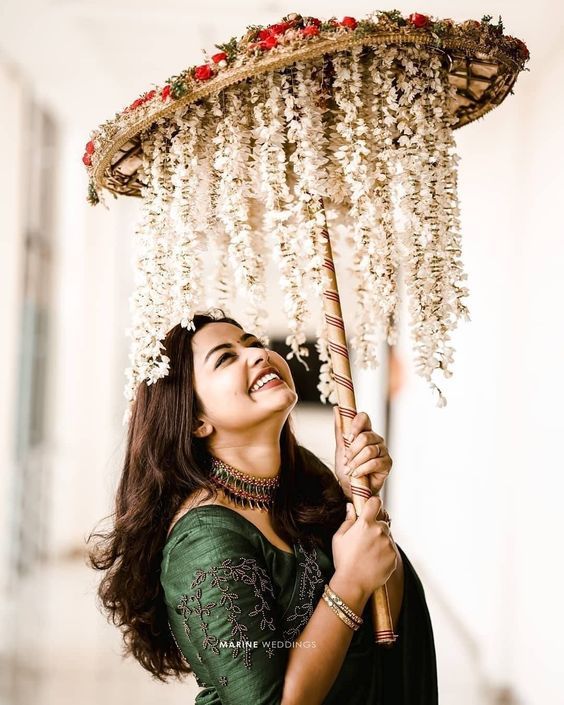 Image via Marine Weddings
Make an impactful entry at your intimate Mehndi celebration with a floral umbrella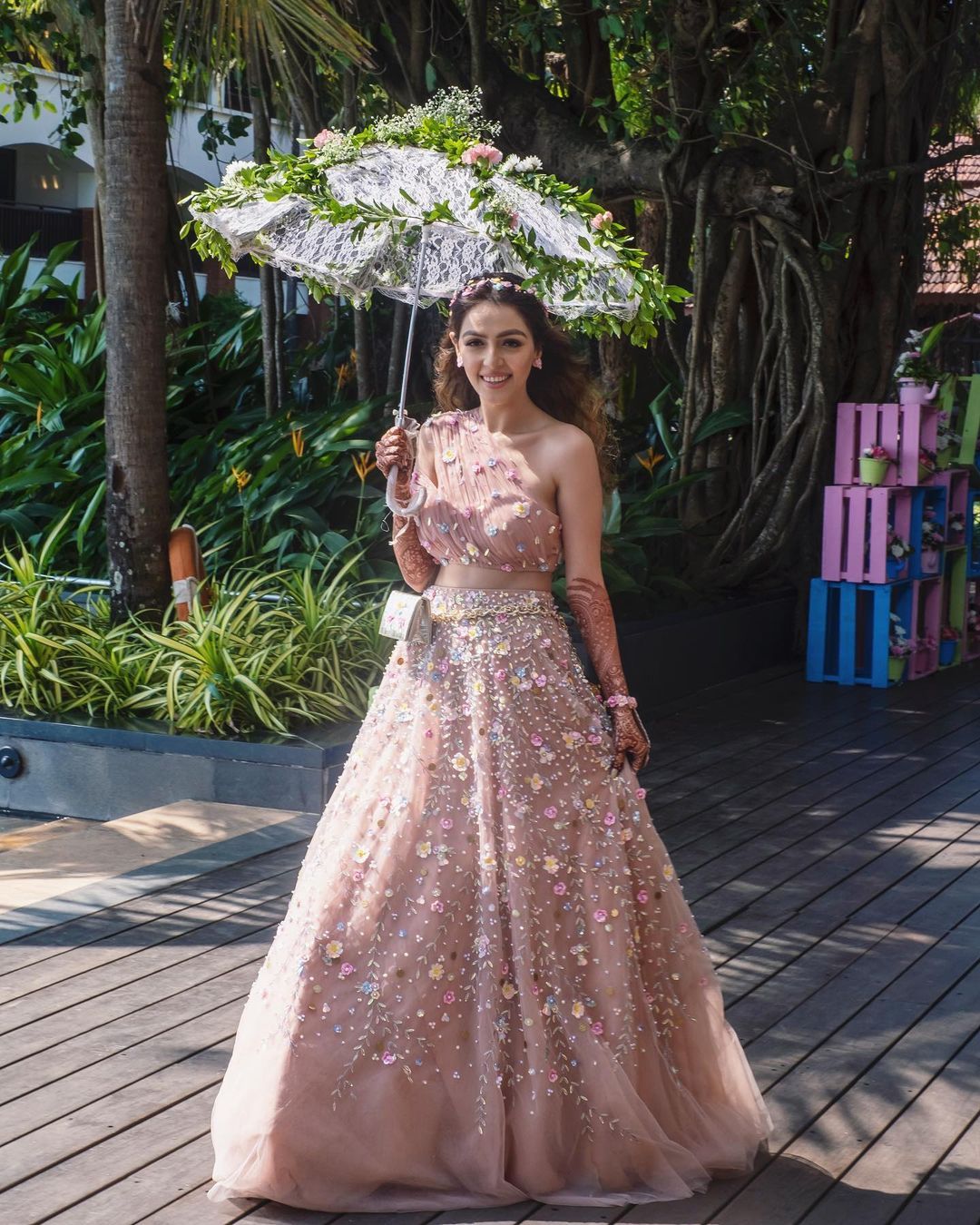 Image via Knotting Bells
Still can't decide what do we love more - the couple's coordinated powder-blue outfits or the umbrella with gardenia feels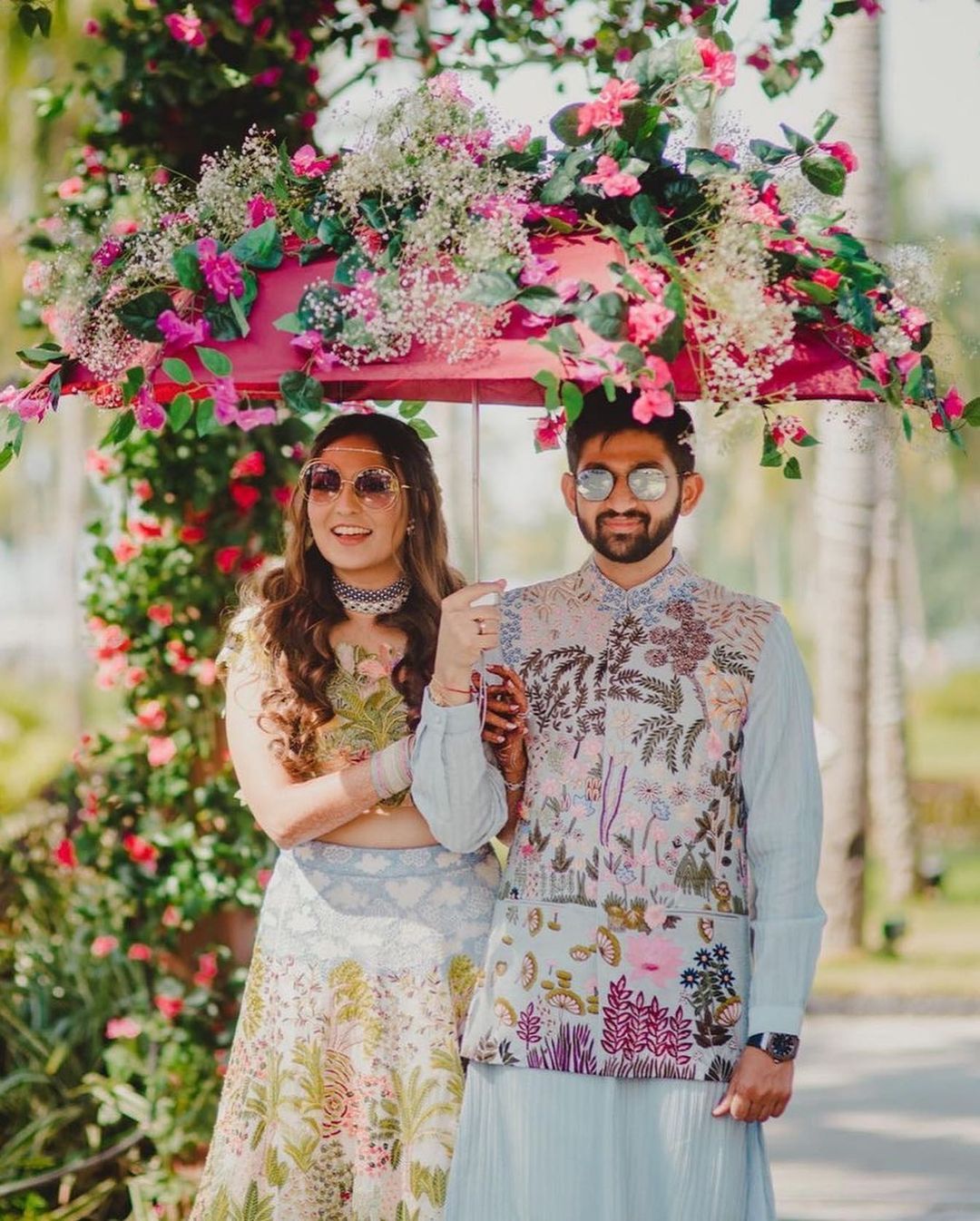 Image via Reels and Frames
Ditching the fabric and adorning the frame with leaves and roses added a glamorous vibe to this couple entry!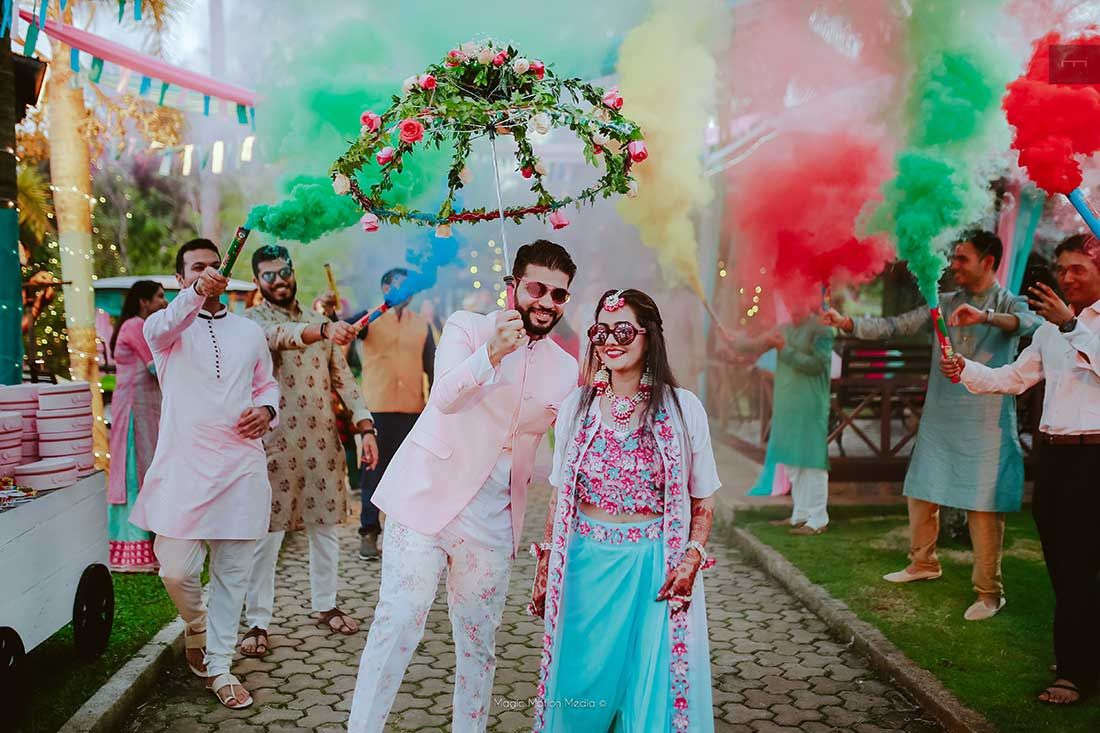 Image via Unicorn Wedding Planners
A simple lace umbrella was taken a notch higher with hanging roses! Great DIY idea, ladies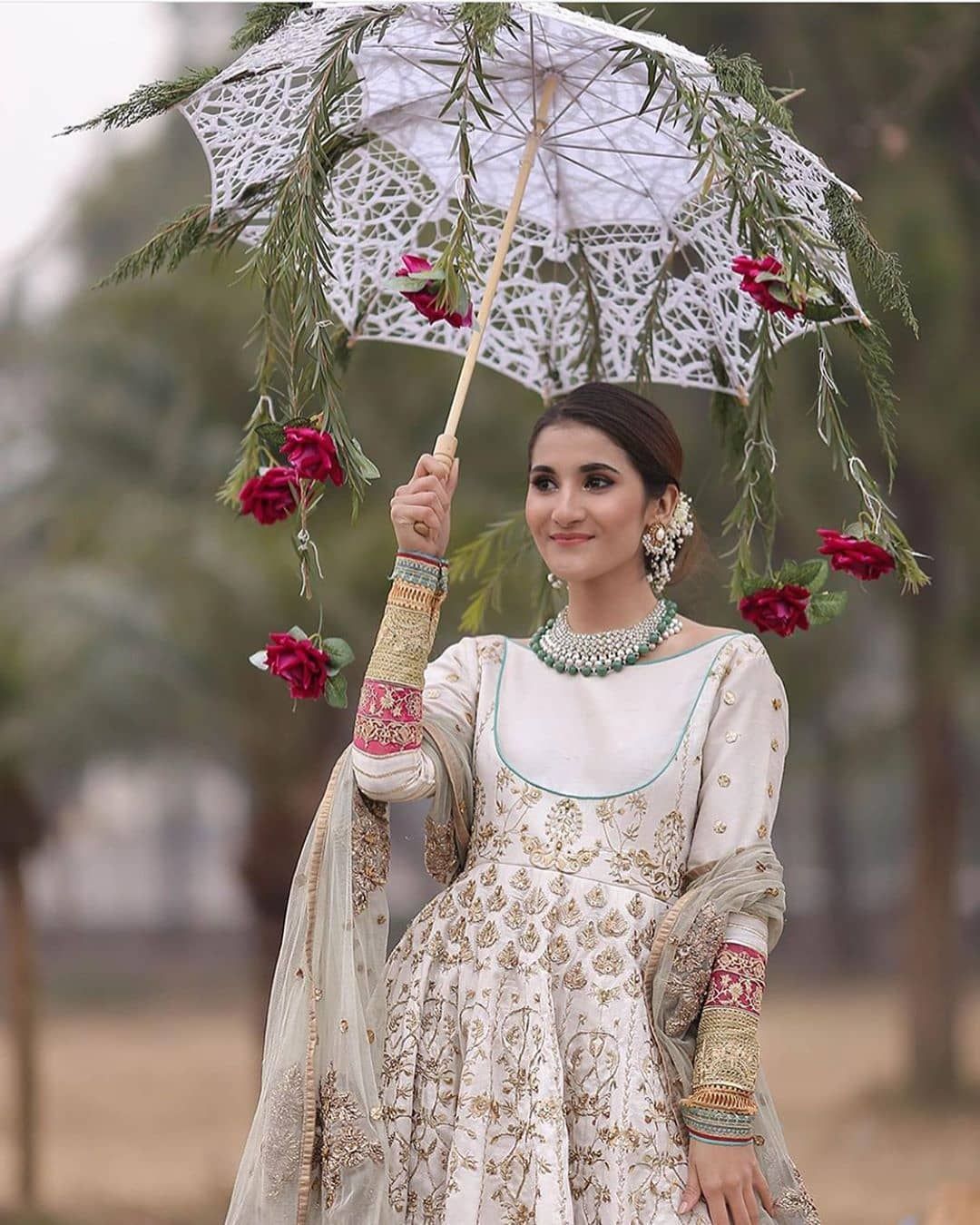 Image via @doctorbloggerwedding
Use vivid hues, instead! Totally hearting over this couple's entry on their Mehndi day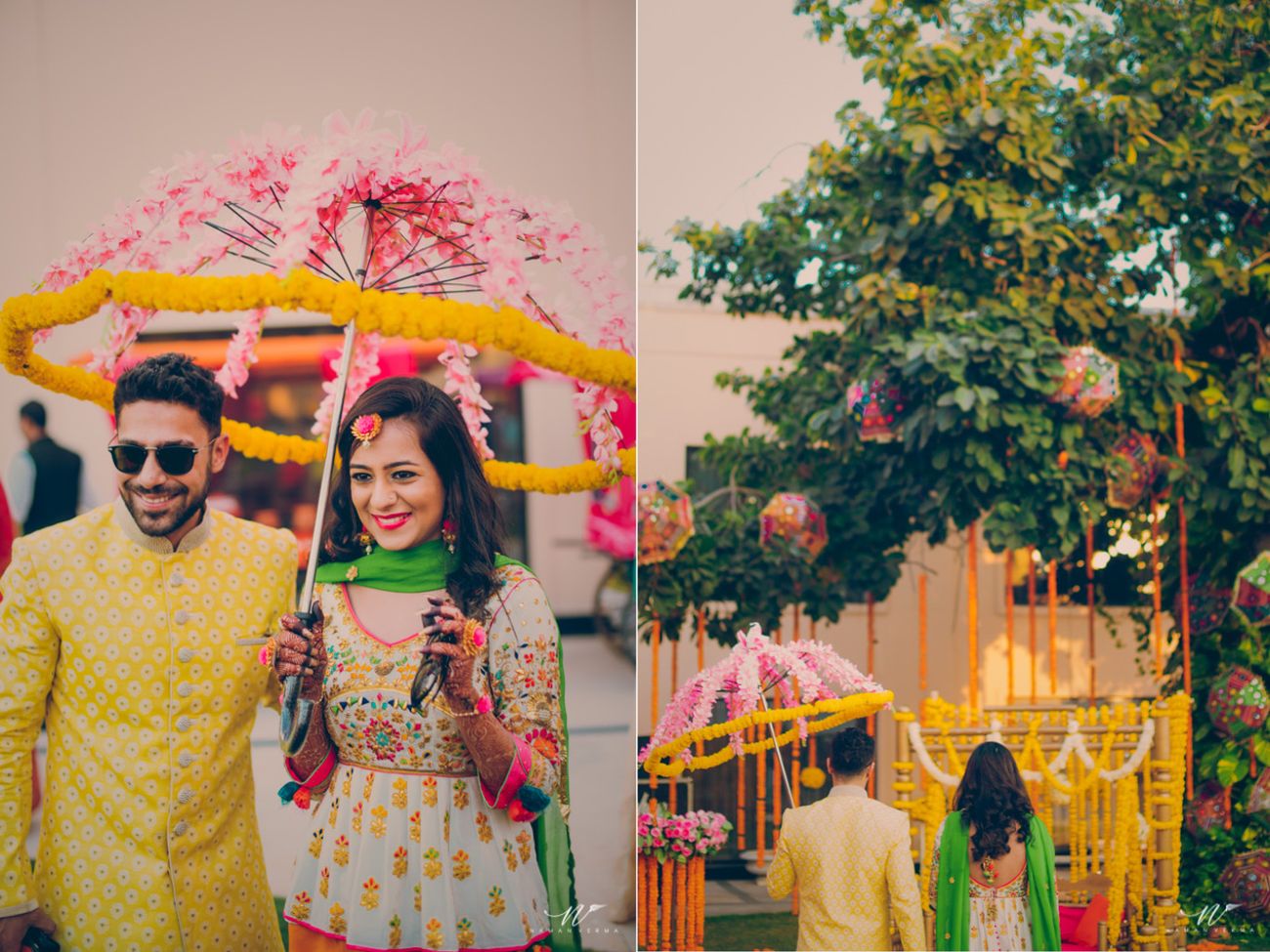 Image via Naman Verma Photography
And this one surely exudes that offbeat vibe! Psstt.. compliments the couple's attire as well. 
Image via Sandeep & Natasha
If OTT is not your thing, simply pick a transparent umbrella with orchids! Minimalism at its peak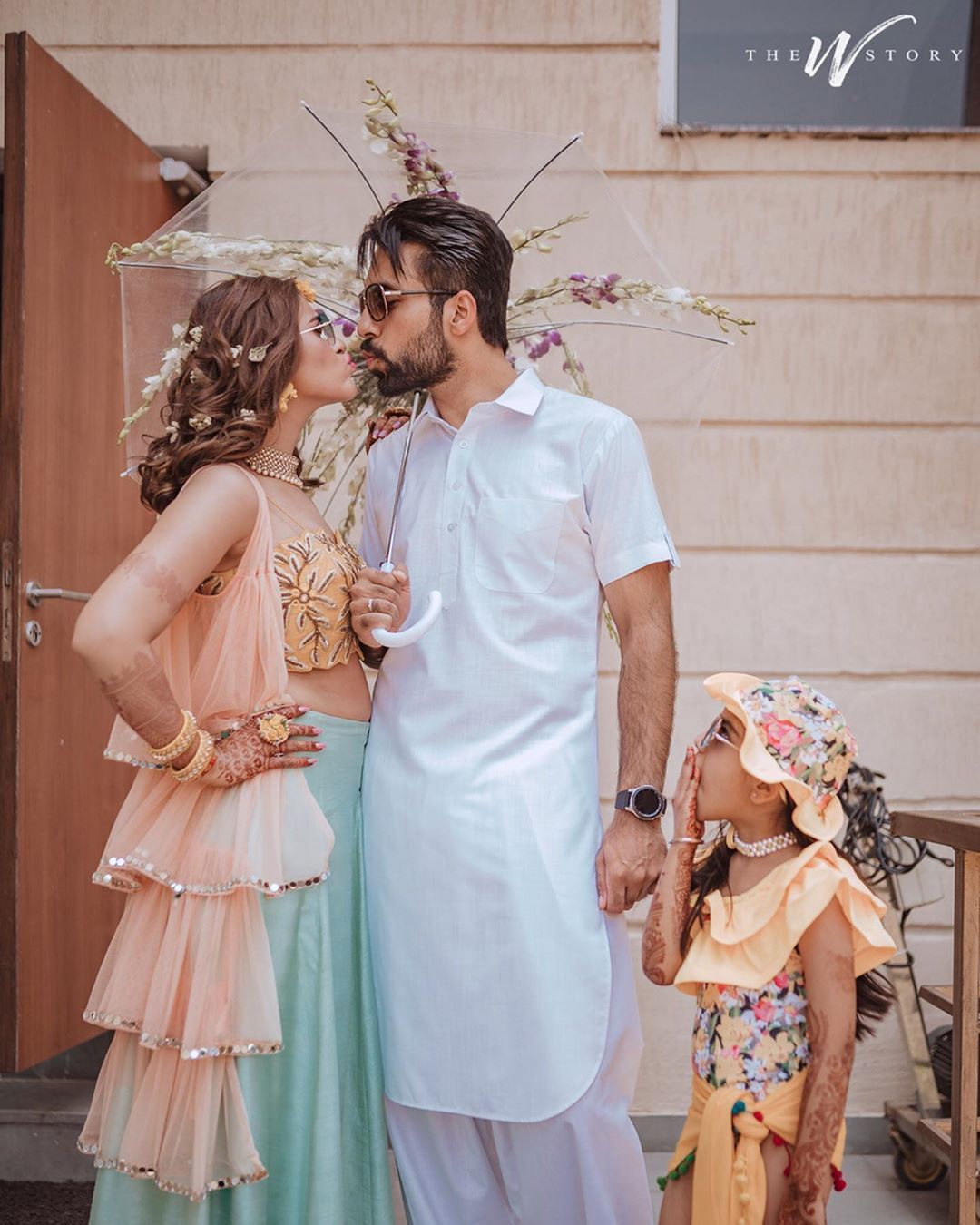 Image via @mr.andmrs.weddingplanner
That jaal work floral umbrella left us awestruck! Worthy of all the attention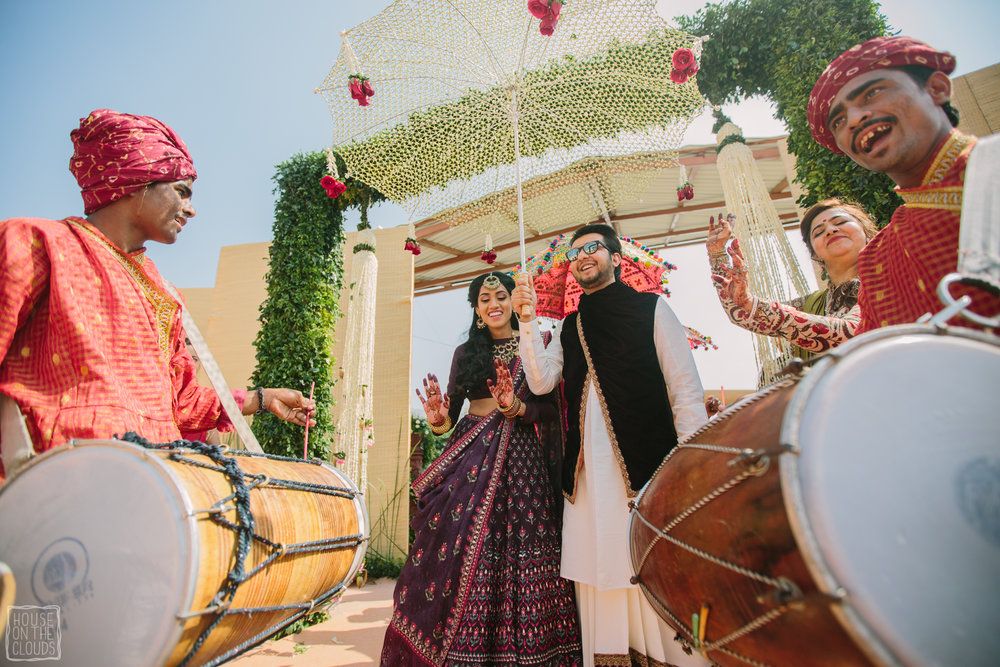 Image via Anushka & Shilp
Talking about getting crafty, try DIY paper flowers and go all out.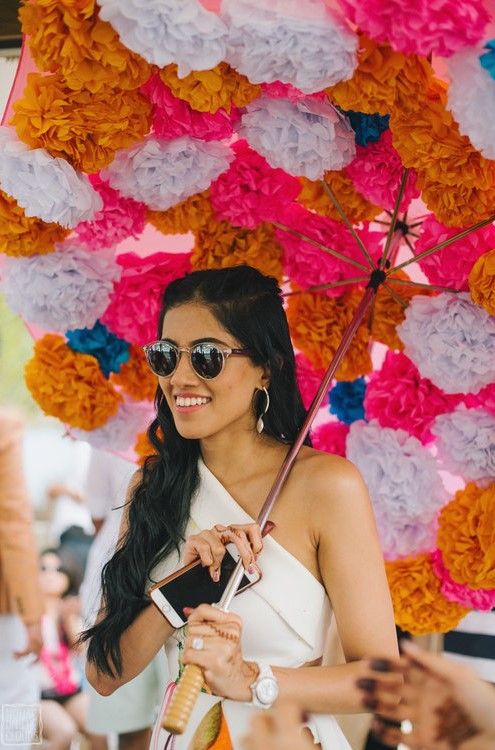 Image via Anushka & Shilp
An Ola Kuda (Palm-leaf umbrella) with floral tassels looks elegant, to say the least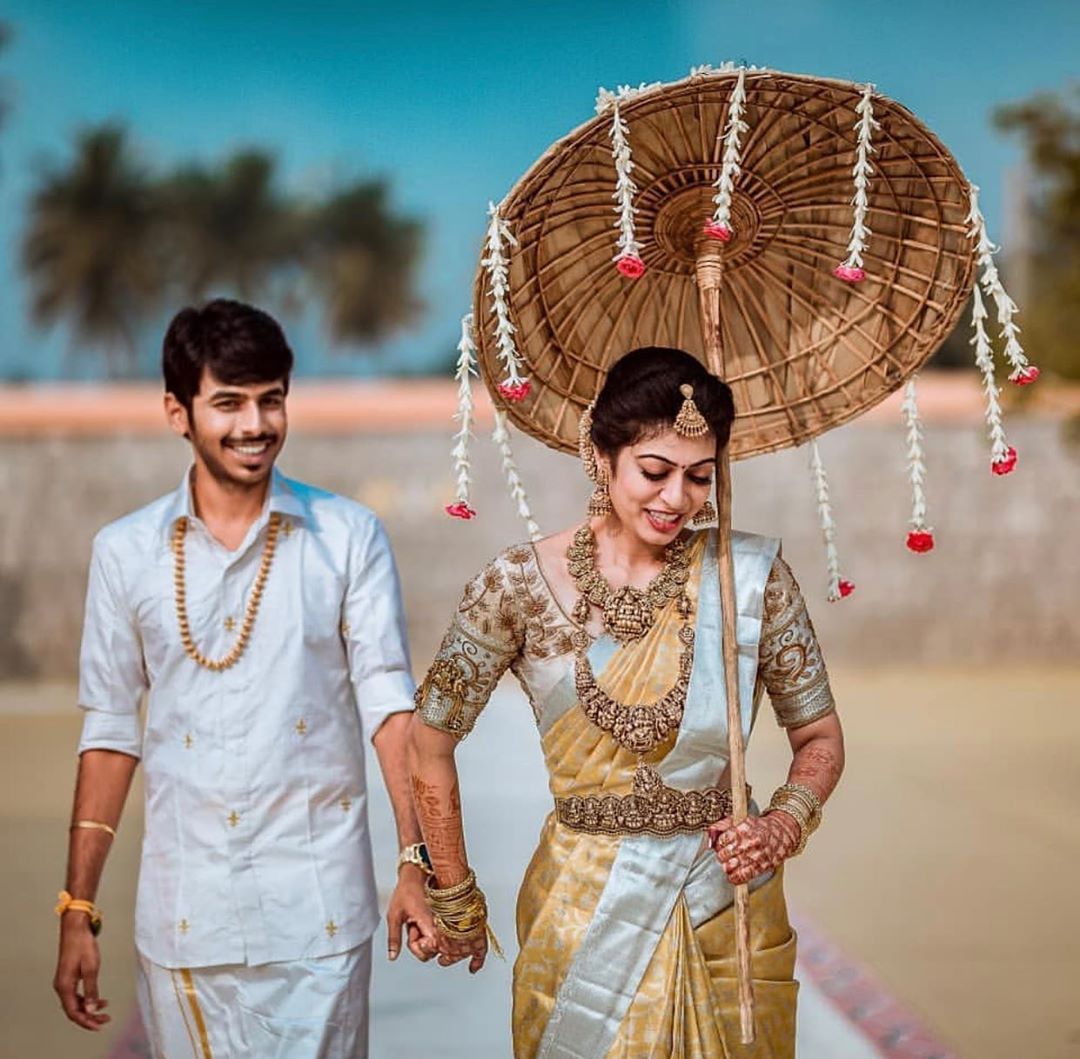 Image via @screenastarphotography_
This one truly give modern maharani feels!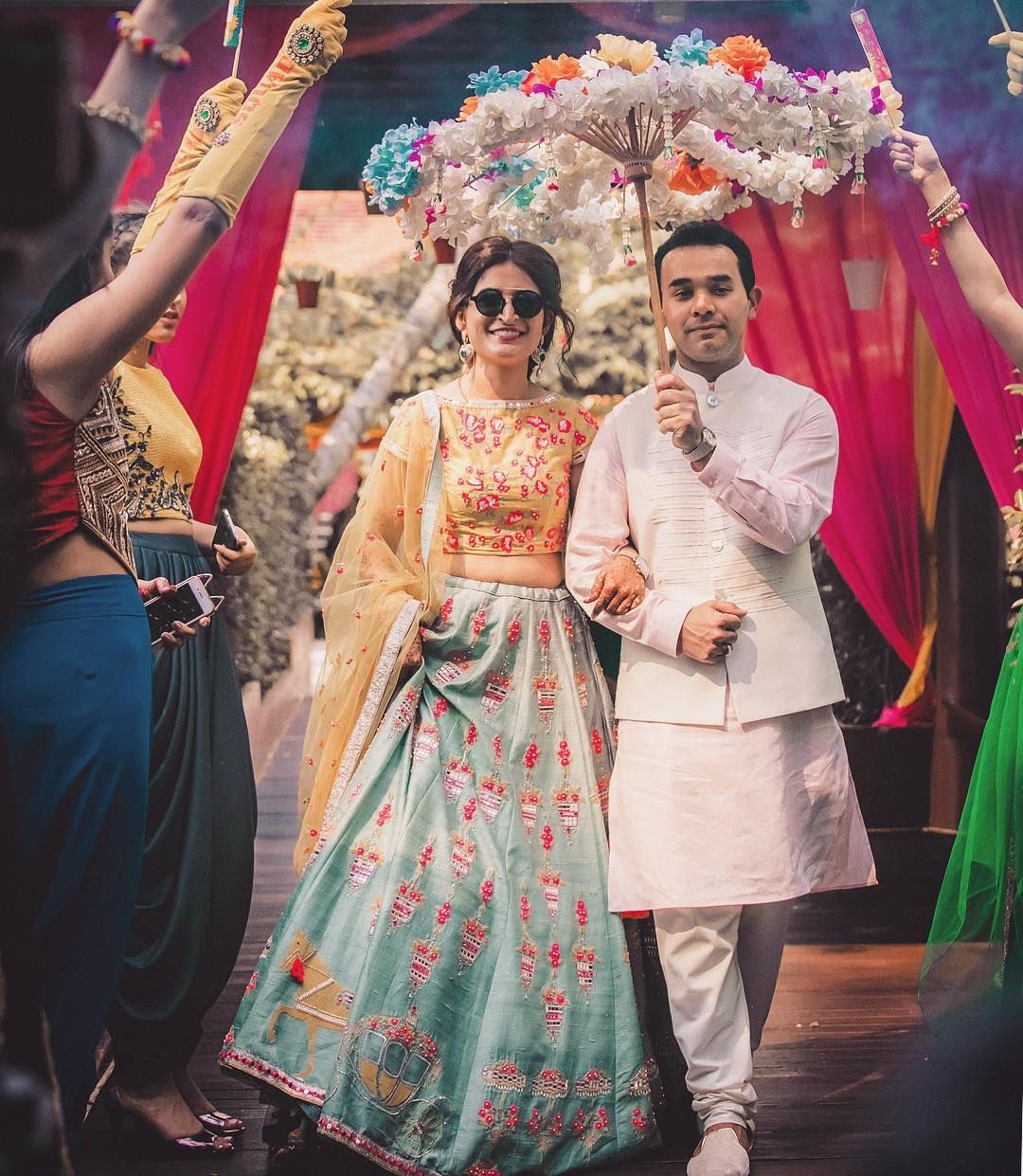 Image via Shades Photography
Instead of decorating the umbrella, it was filled with rose petals and captured at the right moment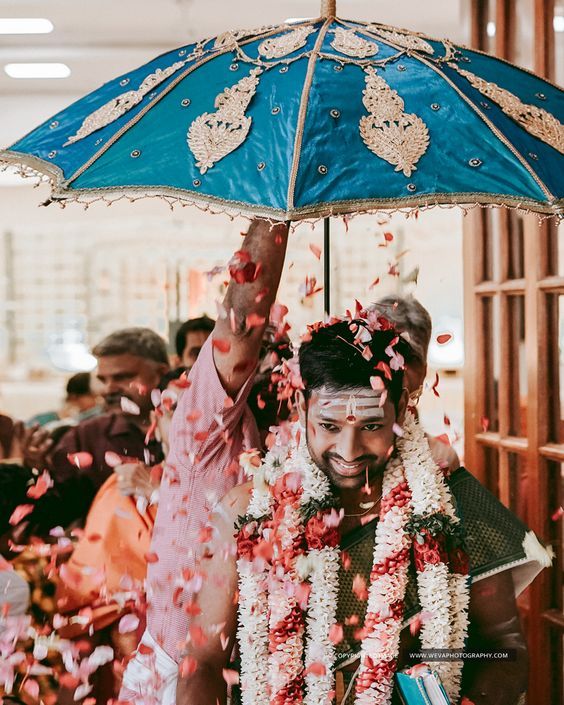 Image via Weva Photography
You can never go wrong with lace & pastel hues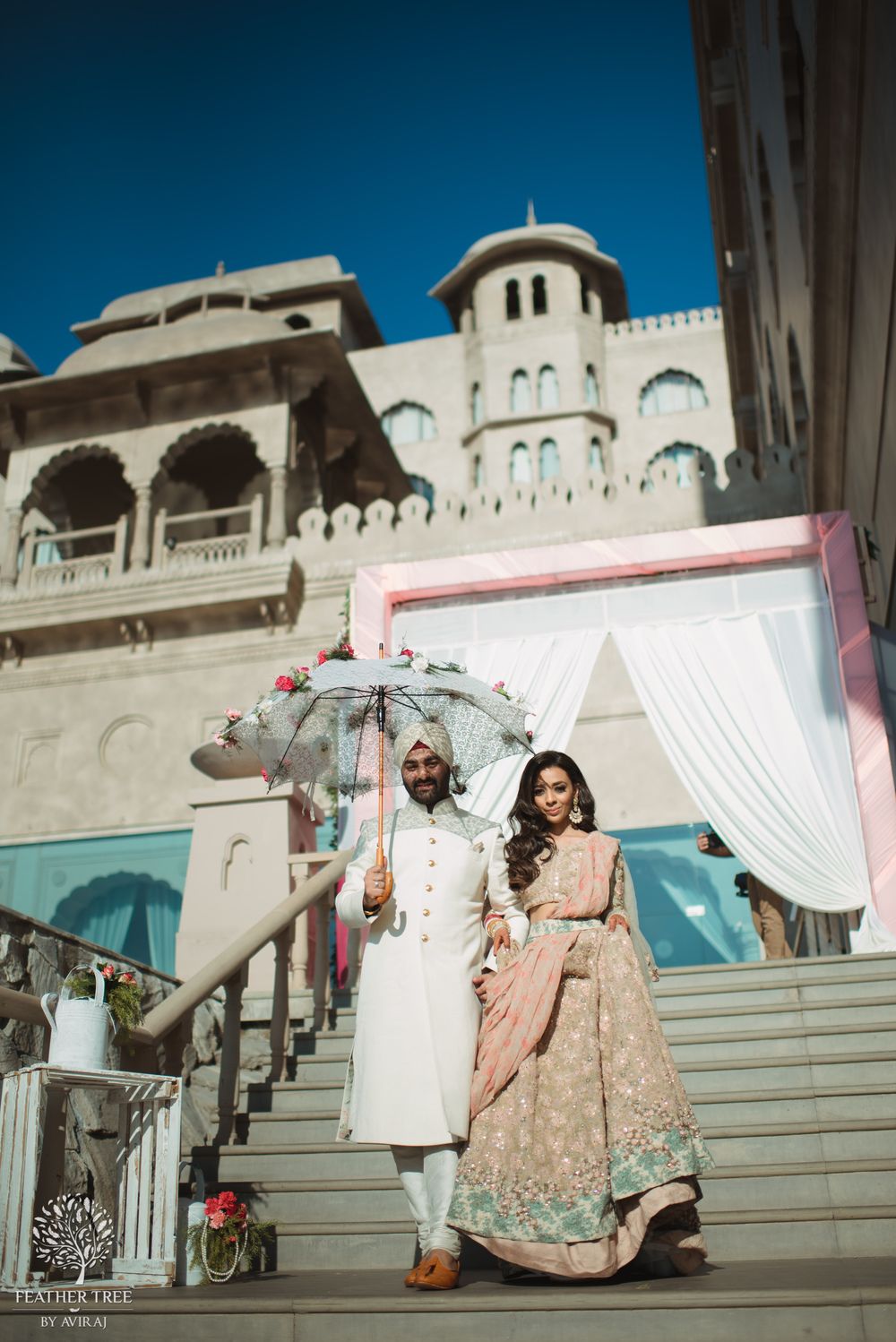 Image via Savleen & Harman
Keeping it traditional and wow!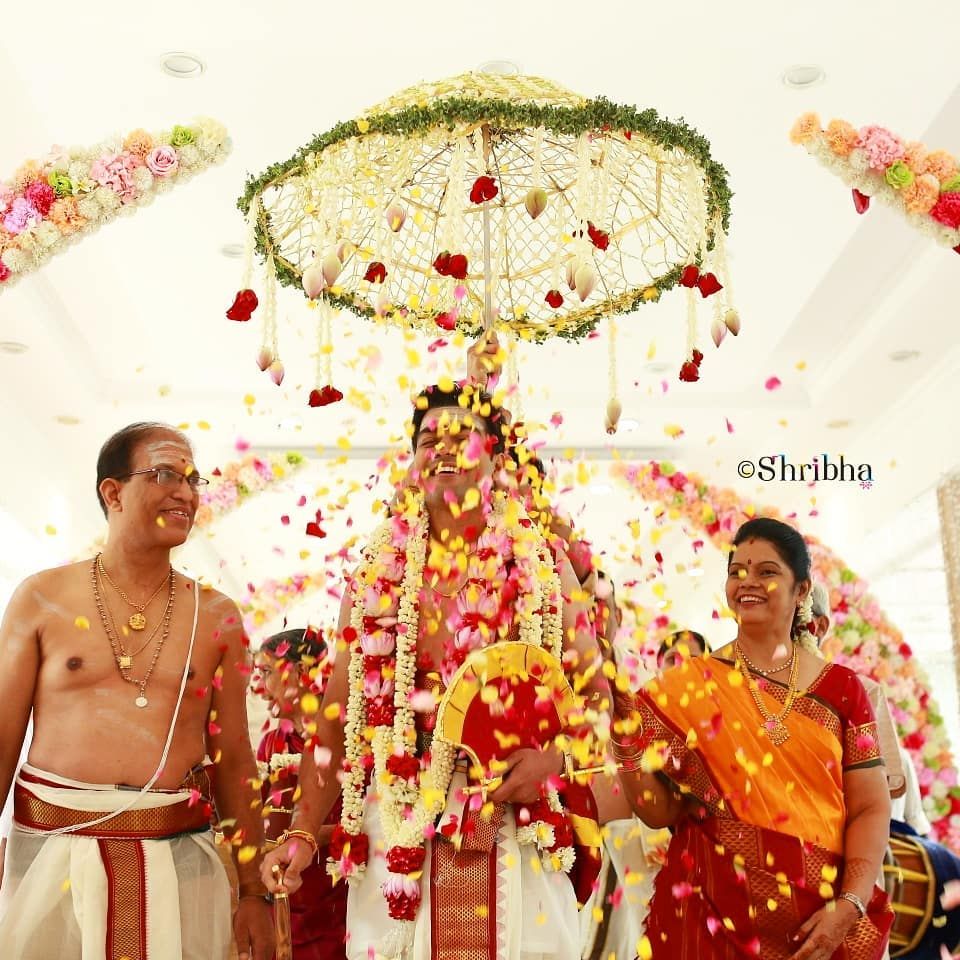 Image via shribha.events
The monotone details make this one stand out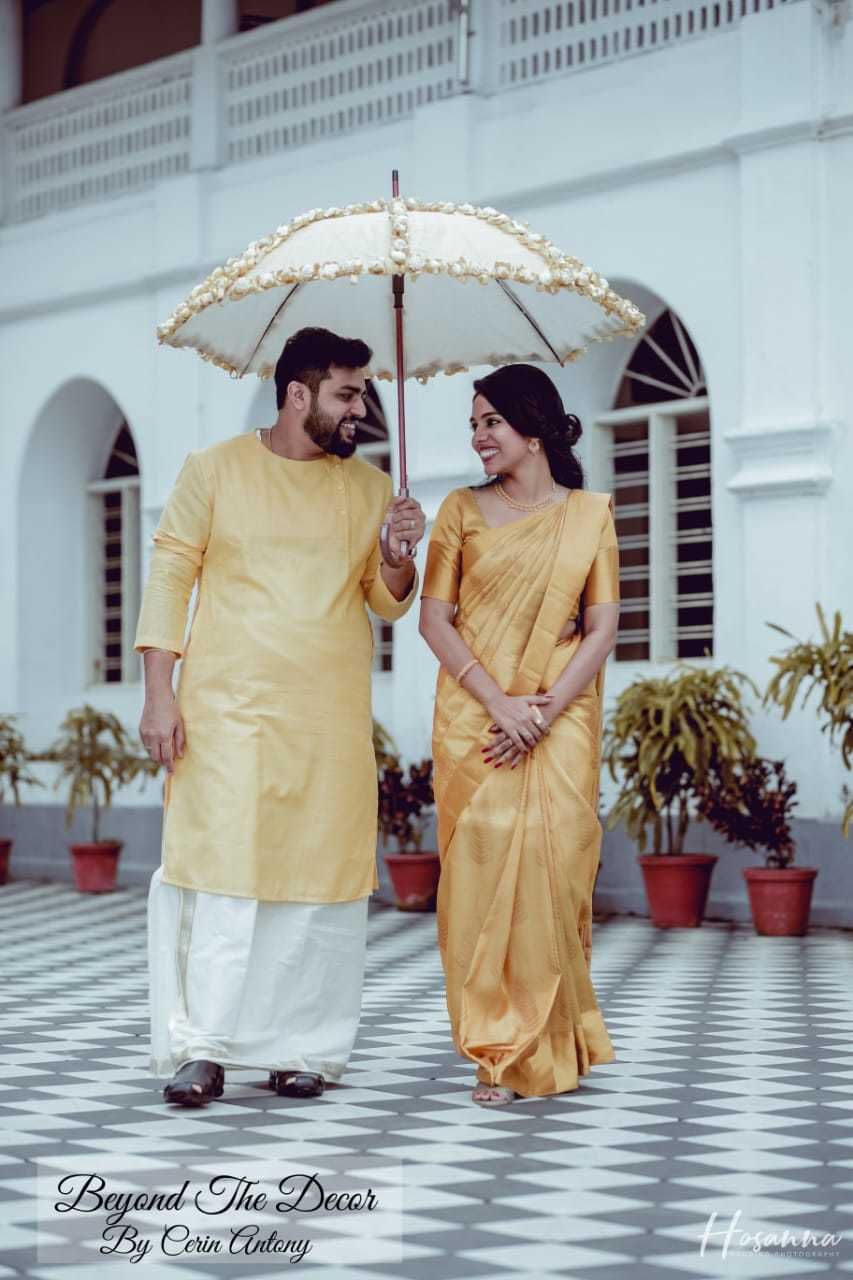 Image via Beyond the Decor by Cerin Antony
Adding a pop of colour to the couple's outfit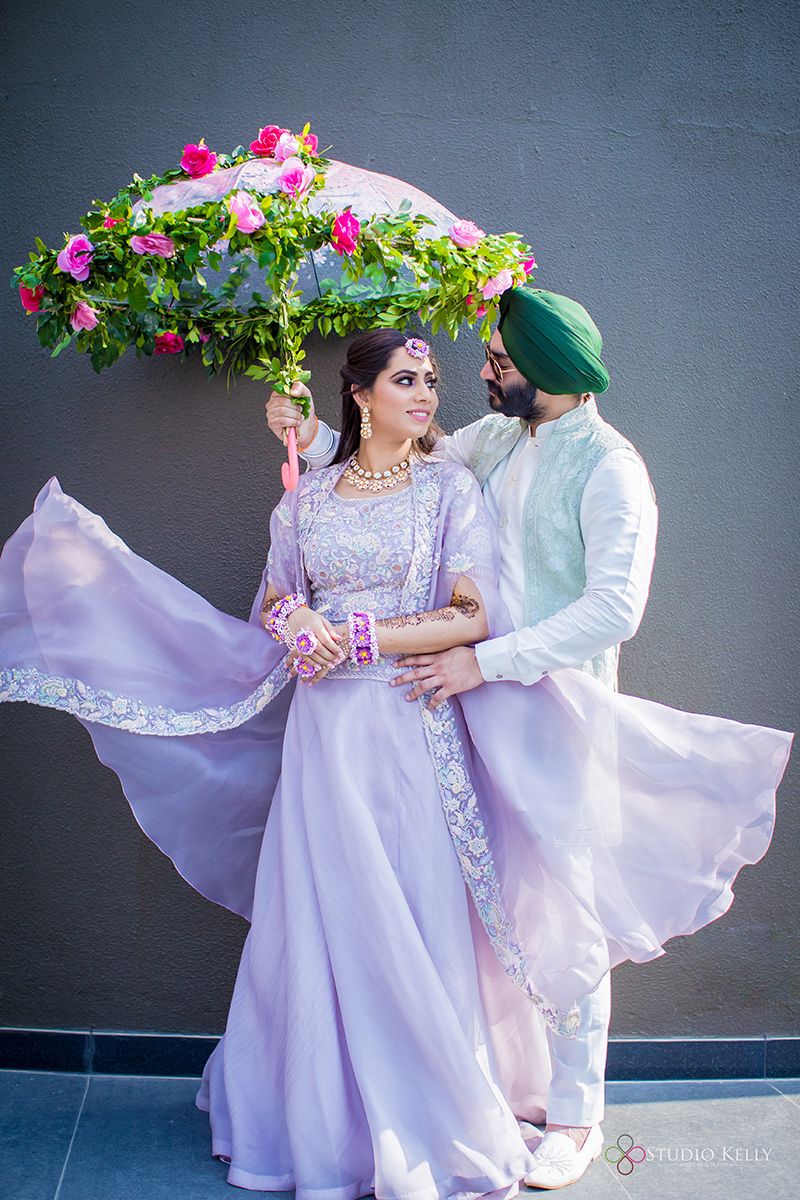 Image via Studio Kelly Photography
Dreamy, aren't they? Would you give phoolon ki chadar a miss, and opt for a floral umbrella, instead? Do let us know in the comments below.
ALSO READ - How Many Interesting Ways Can You Use Umbrellas? Too Many!