Gorgeous Kerala Wedding With Exquisite Jewels And A Dash Of Tradition!
BY Soha | 14 Feb, 2019 | 3815 views | 5 min read
What can turn around a dull Valentine's Day that falls on a weekday? A heartwarming love-story and a stunning wedding and we have got both! From an amusing  Mehendi night to two exquisite wedding celebrations and a glam reception- this couple had a 3-day-long party. Add to the mix some gorgeous bridal outfits and spectacular floral decor and you have the perfect dreamlike Kerala wedding! Shot by 123 wedding album and Paperboat Wedding Photography★ 5 , this one is surely going to win your hearts!
Meet Anjana & Rohith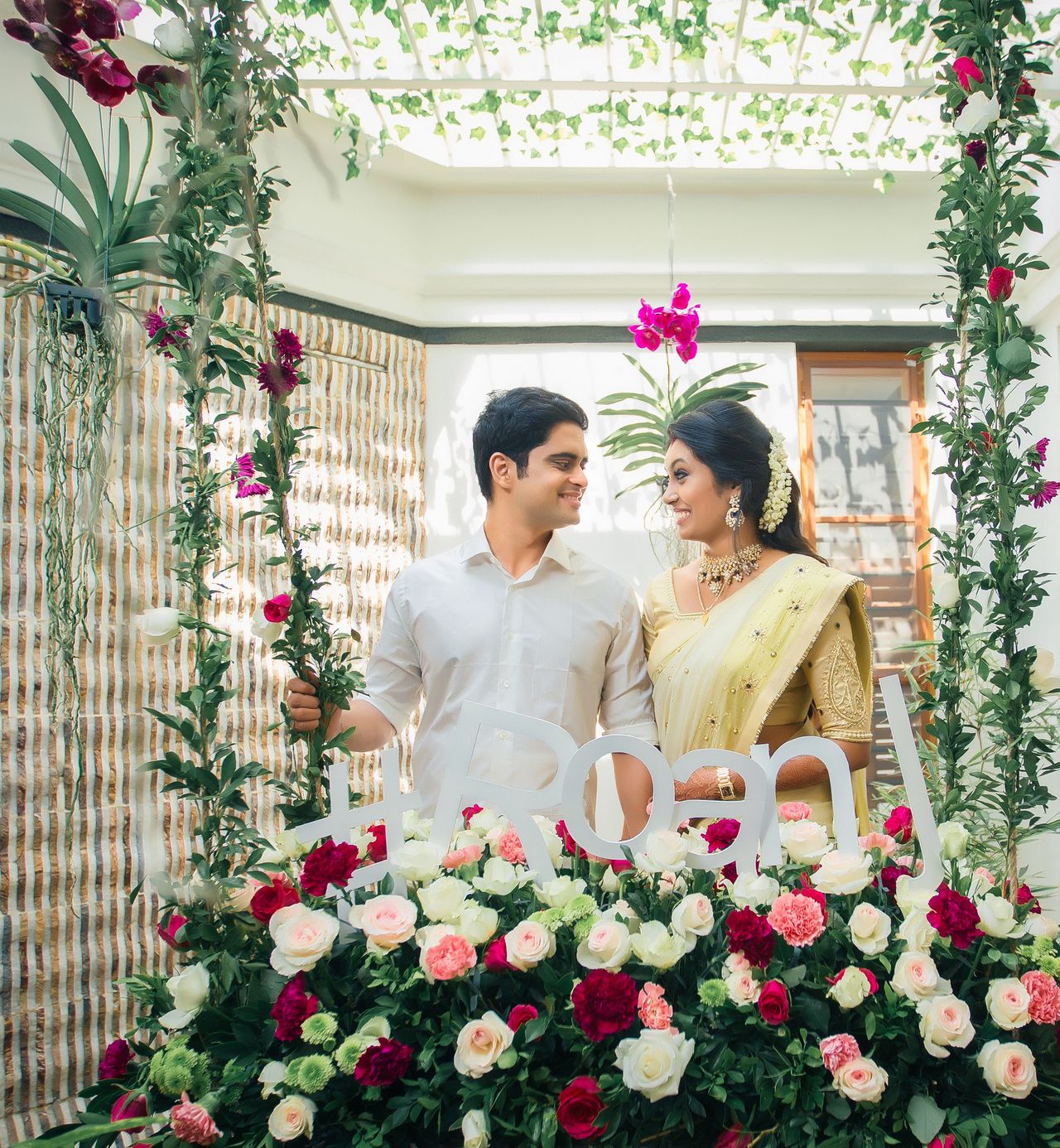 On being asked how they met, Anjana tells us, "After giving a set of exams, I was planning a weekend trip to Bangalore to unwind and meet my friends which is where I was introduced to Rohith briefly. We got on the phone a couple of times following that, after which we went on our first official date. He had offered to pick me up that night and owing to Bangalore traffic he was running 45 minutes late. He texted me that night "I'm sorry I'm running late but I'll be extra charming tonight" and well, charming he was and continues to be :) So after a round of Bangalore -Kochi trips, eyes open - mind calm and clear, we knew we wanted this feeling for a lifetime." Awdorable, isn't it?
Mehendi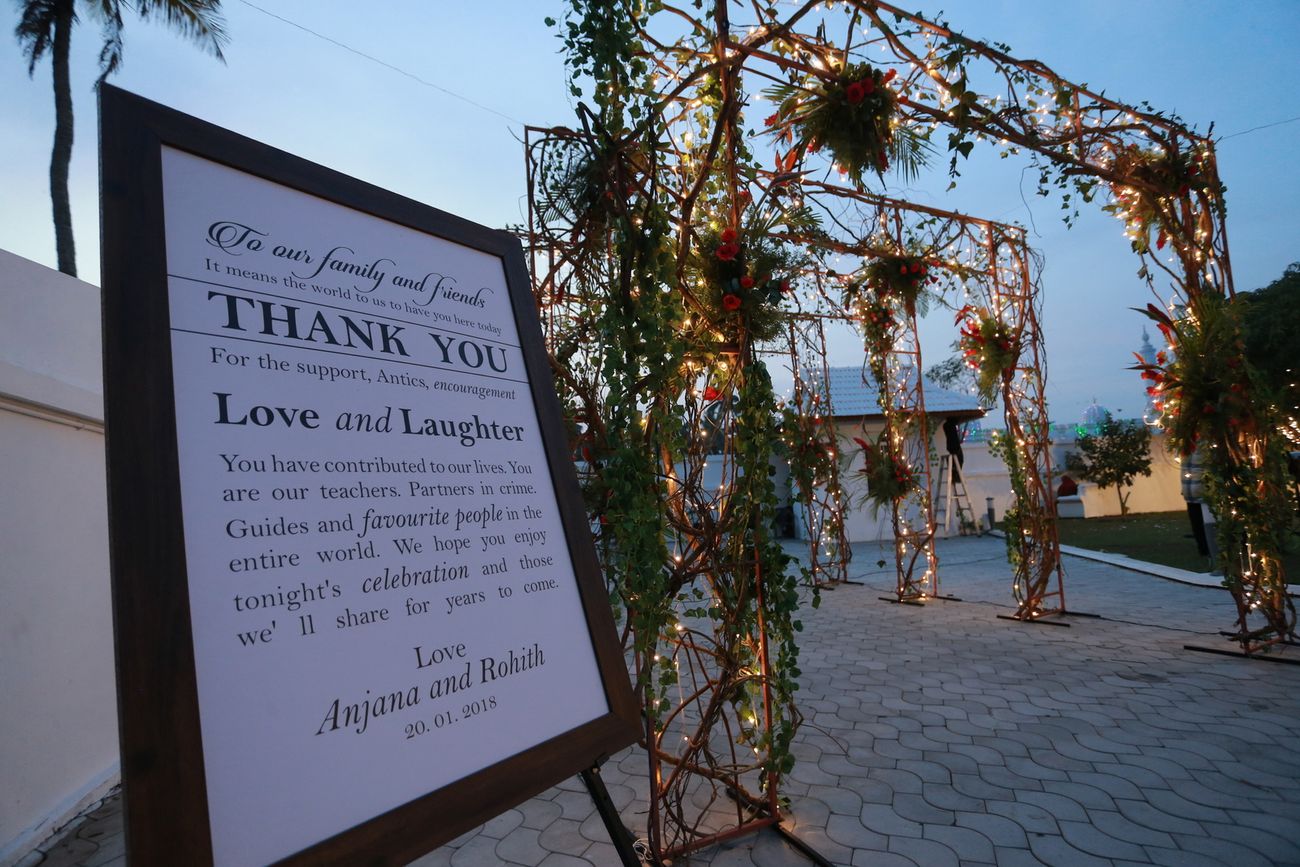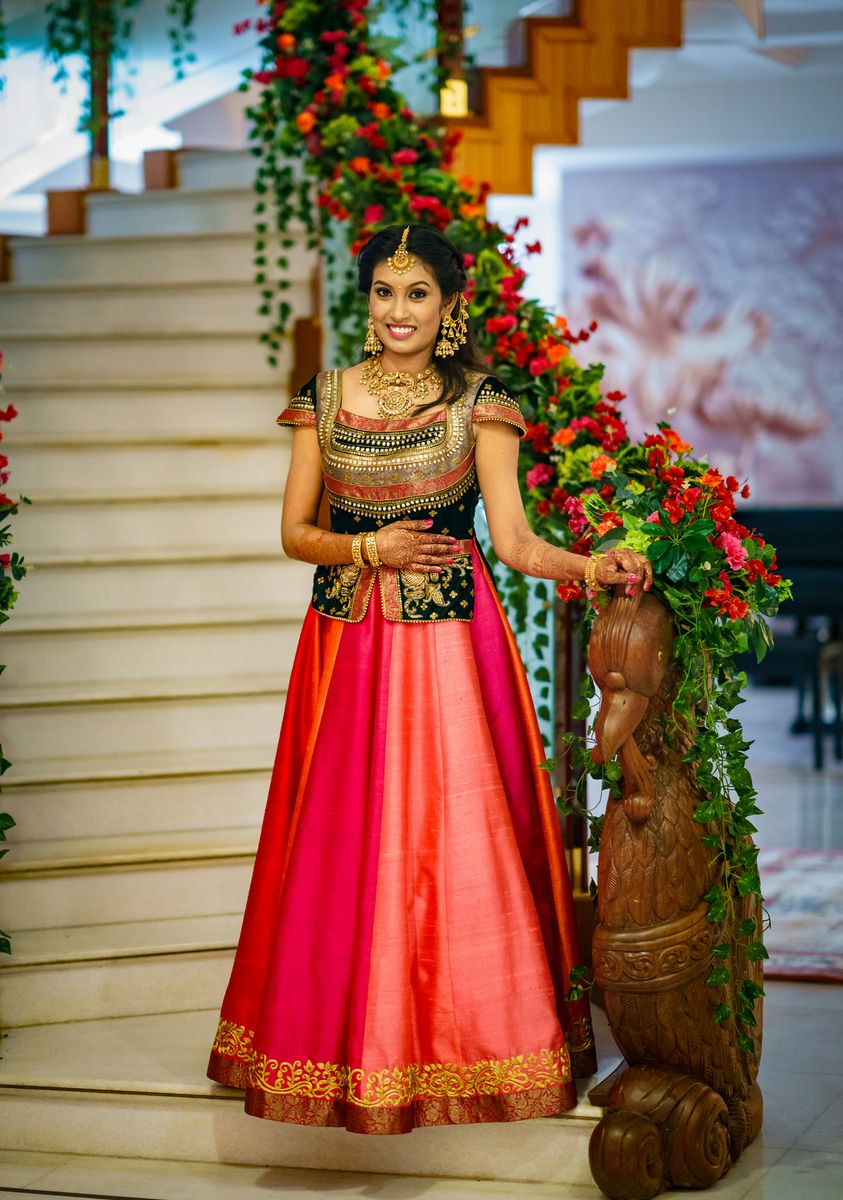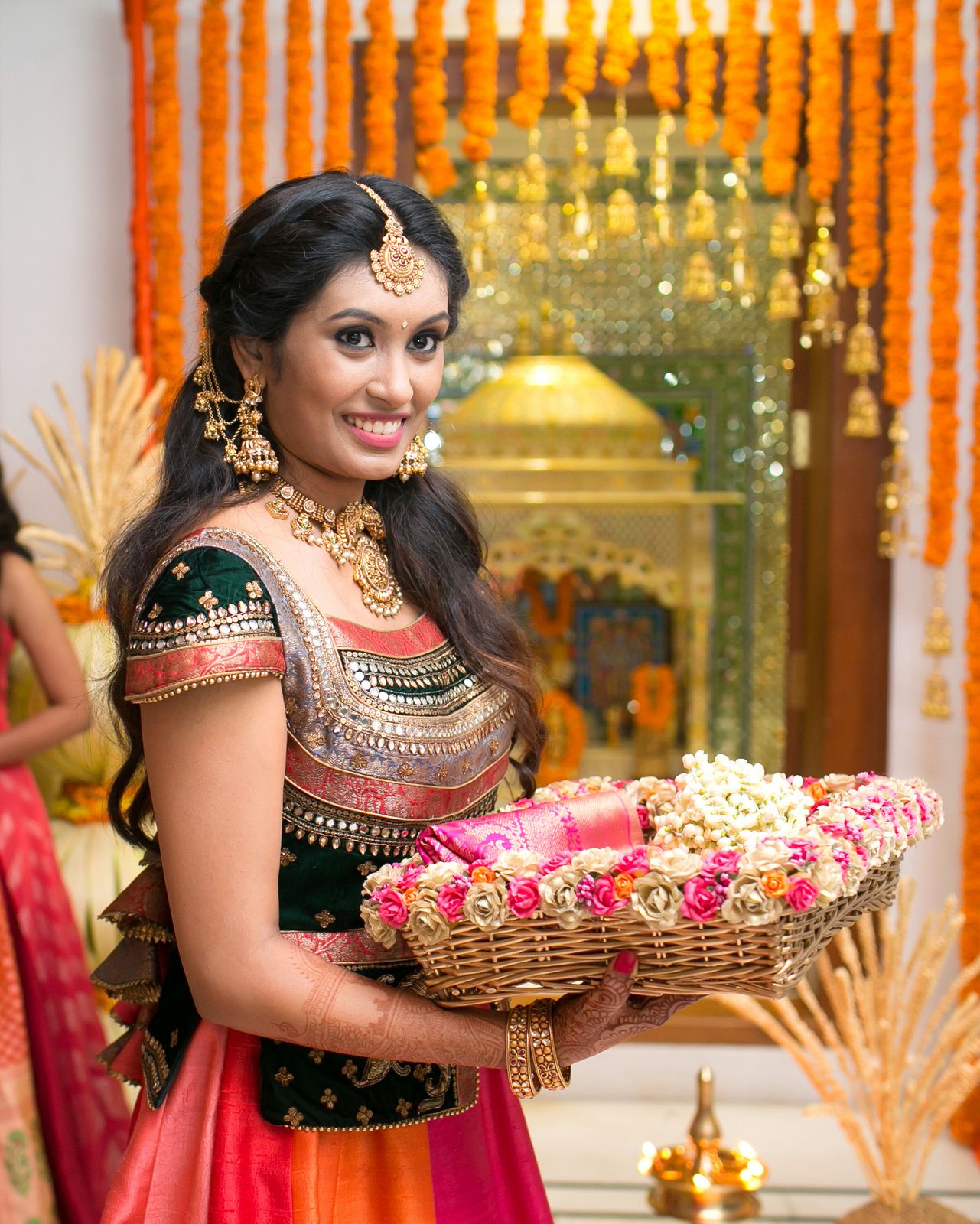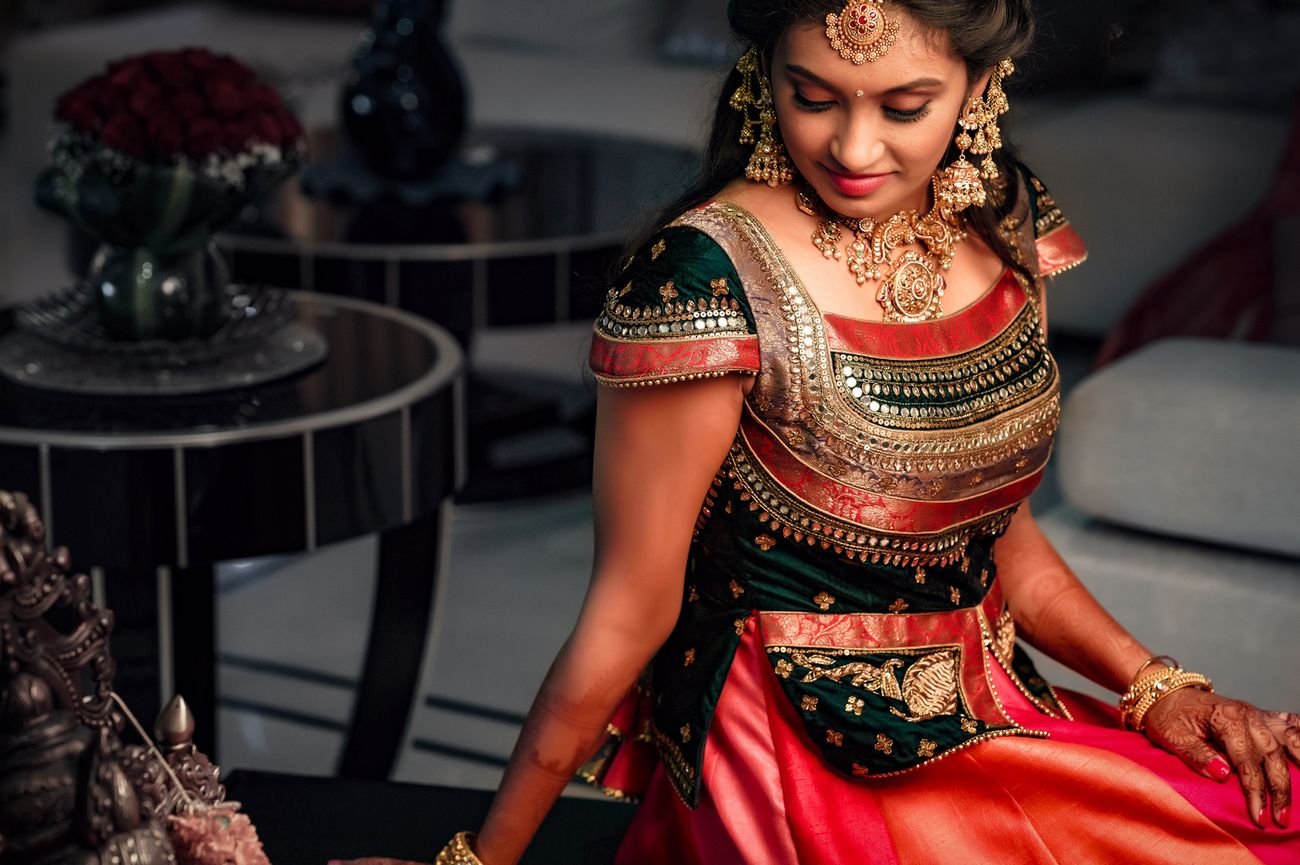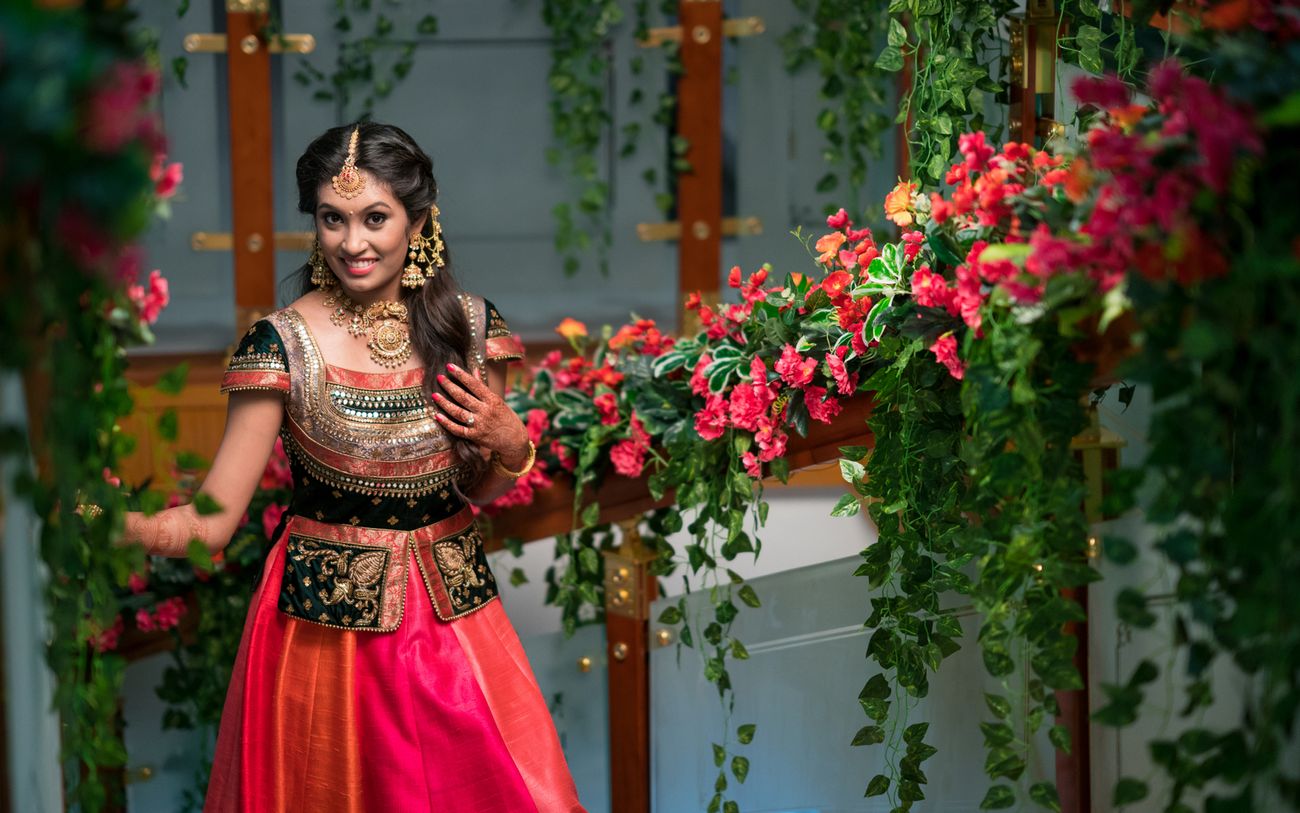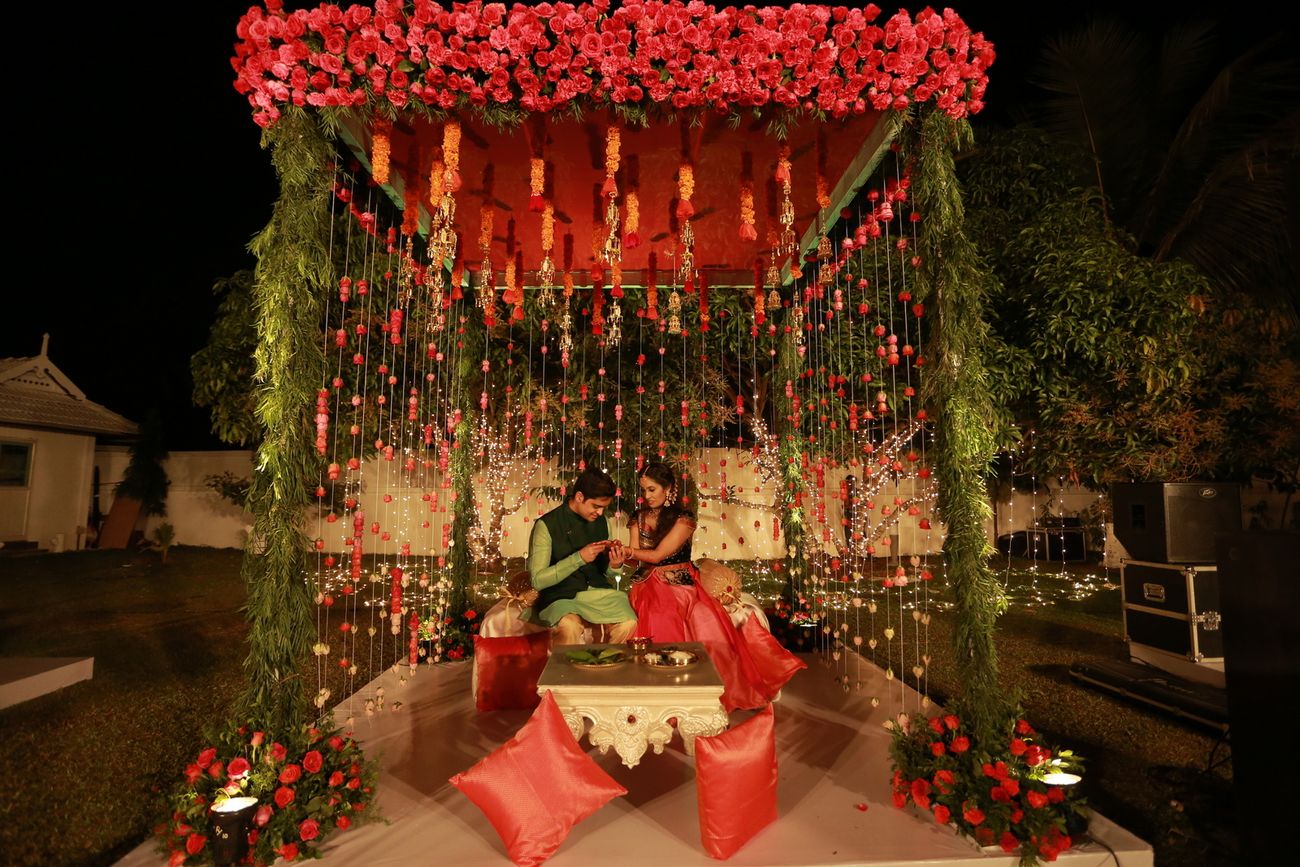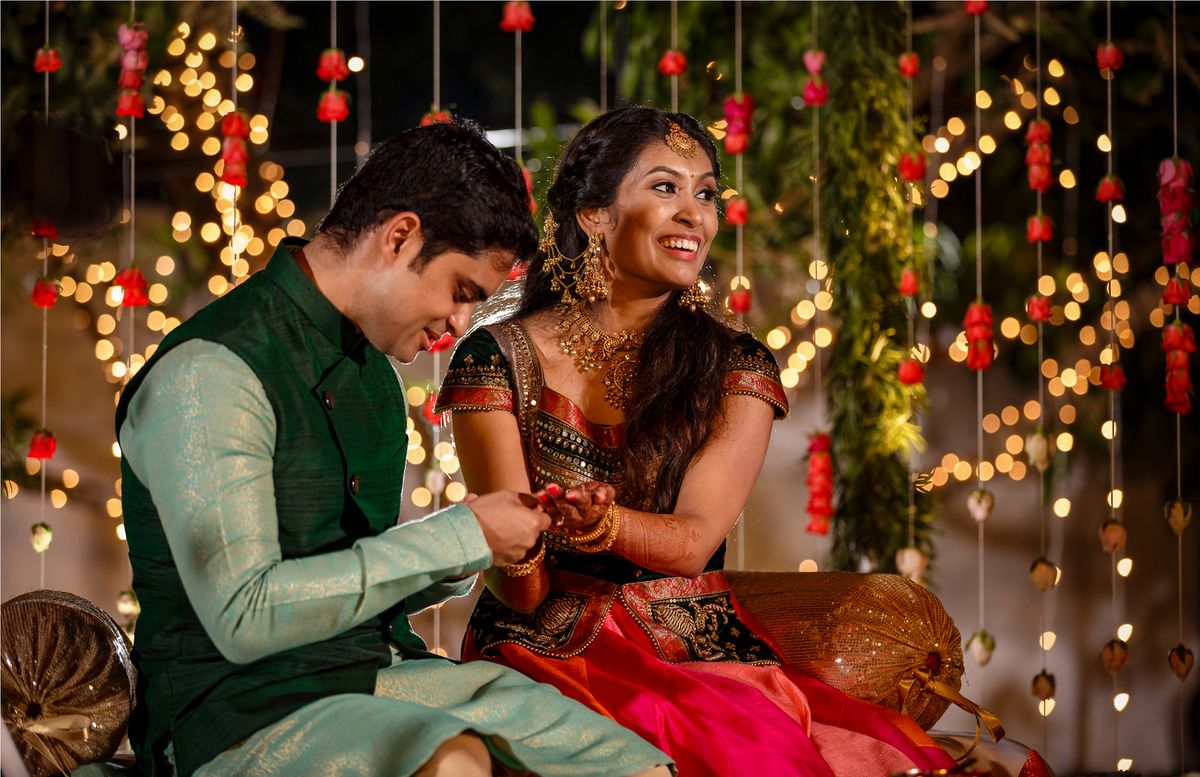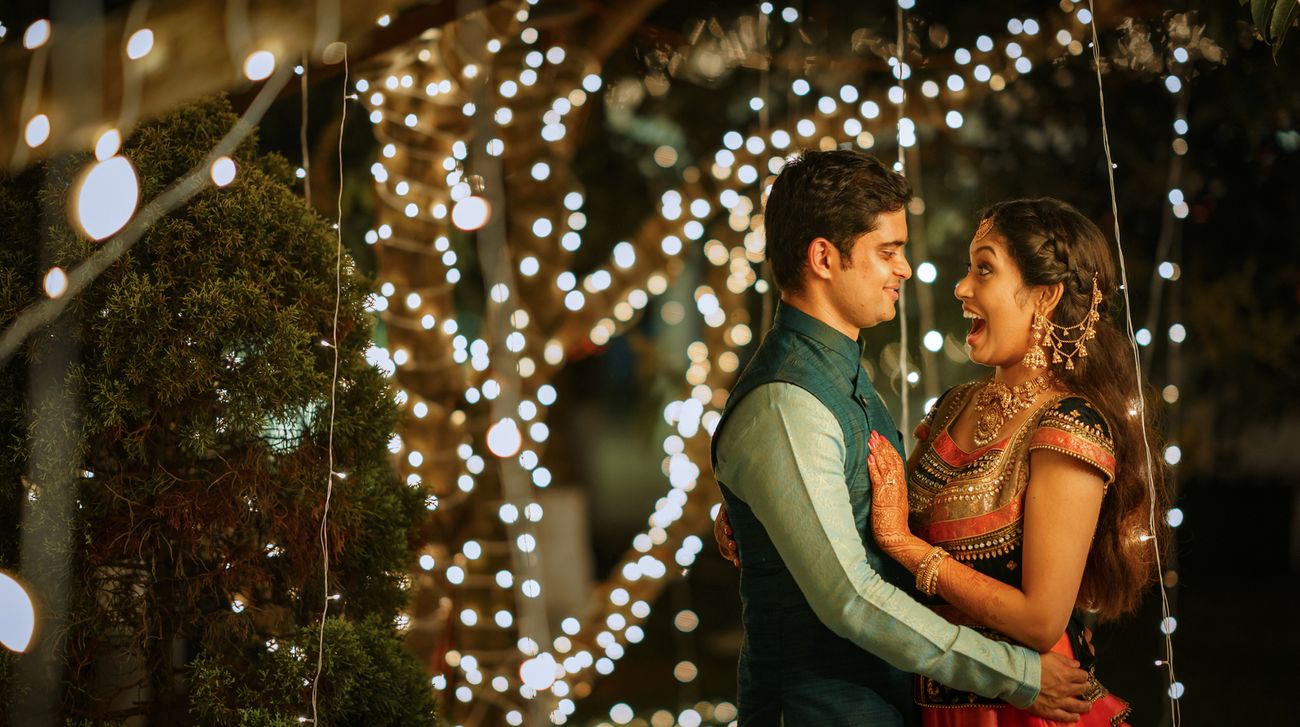 Wedding
Guruvayoor Wedding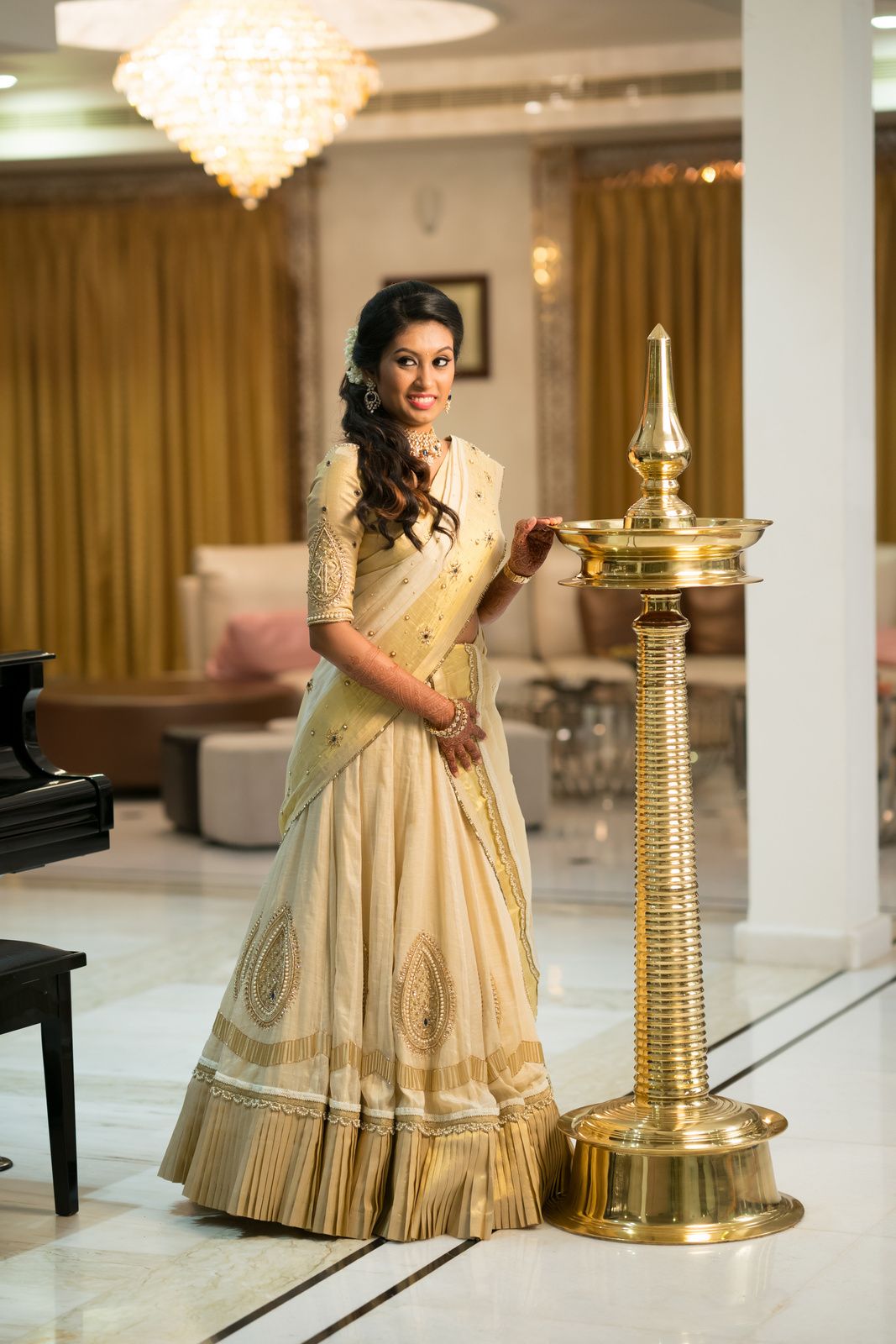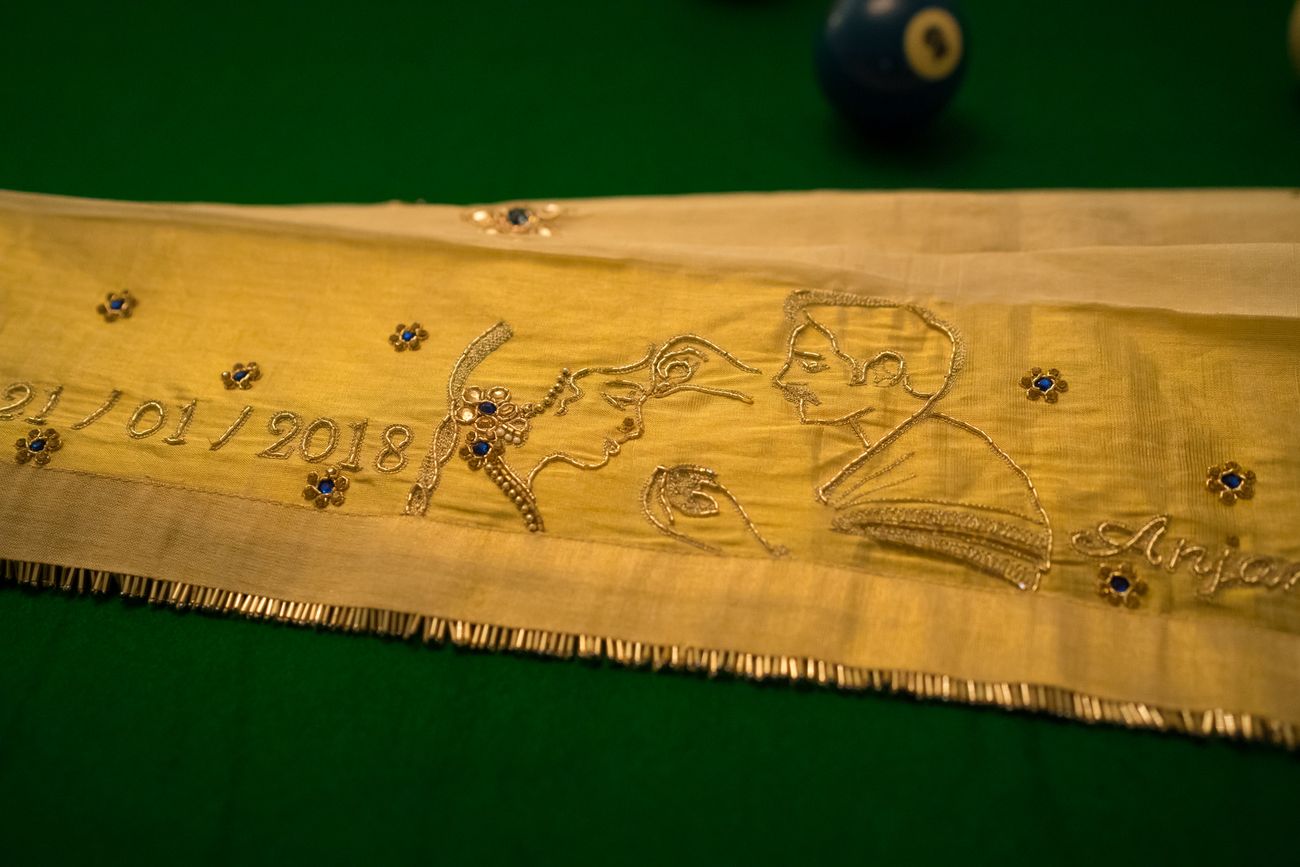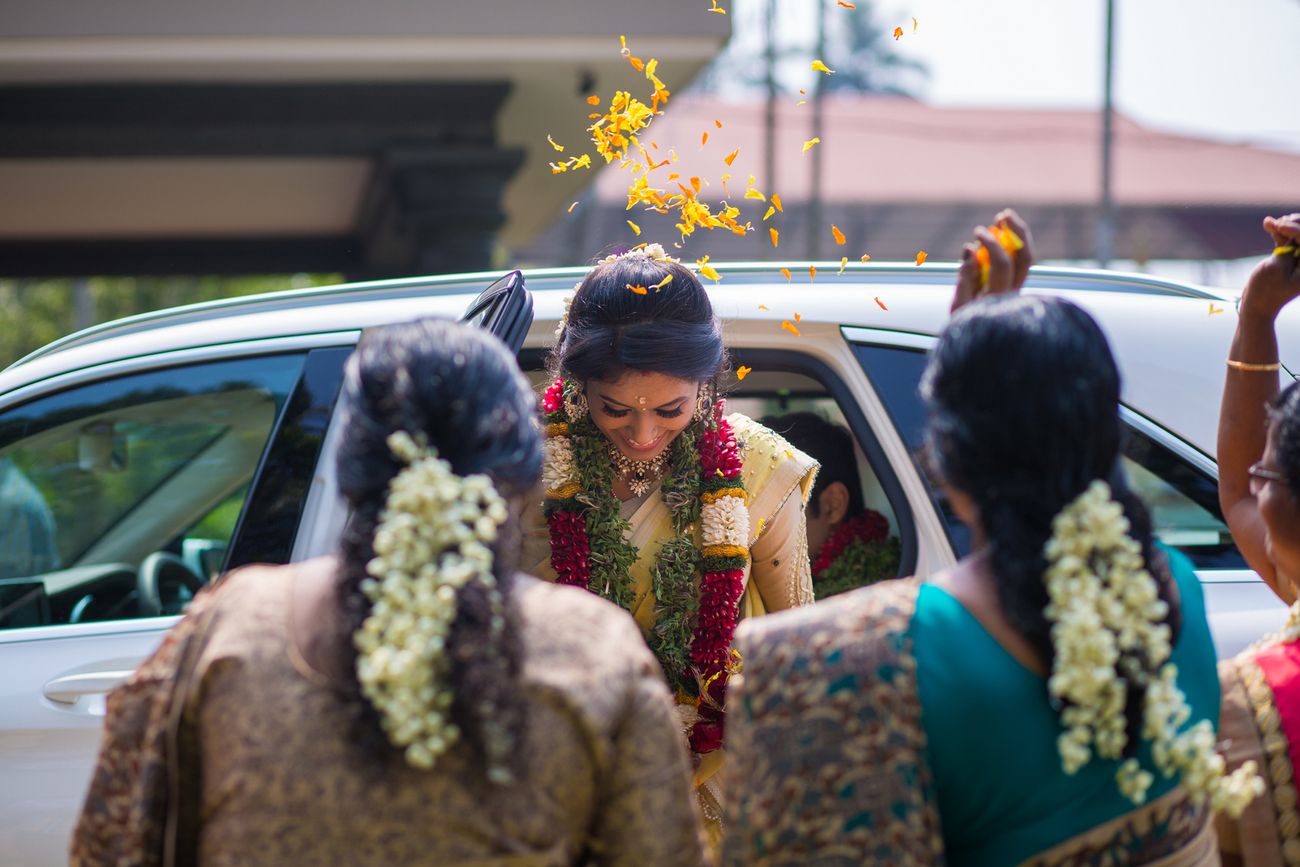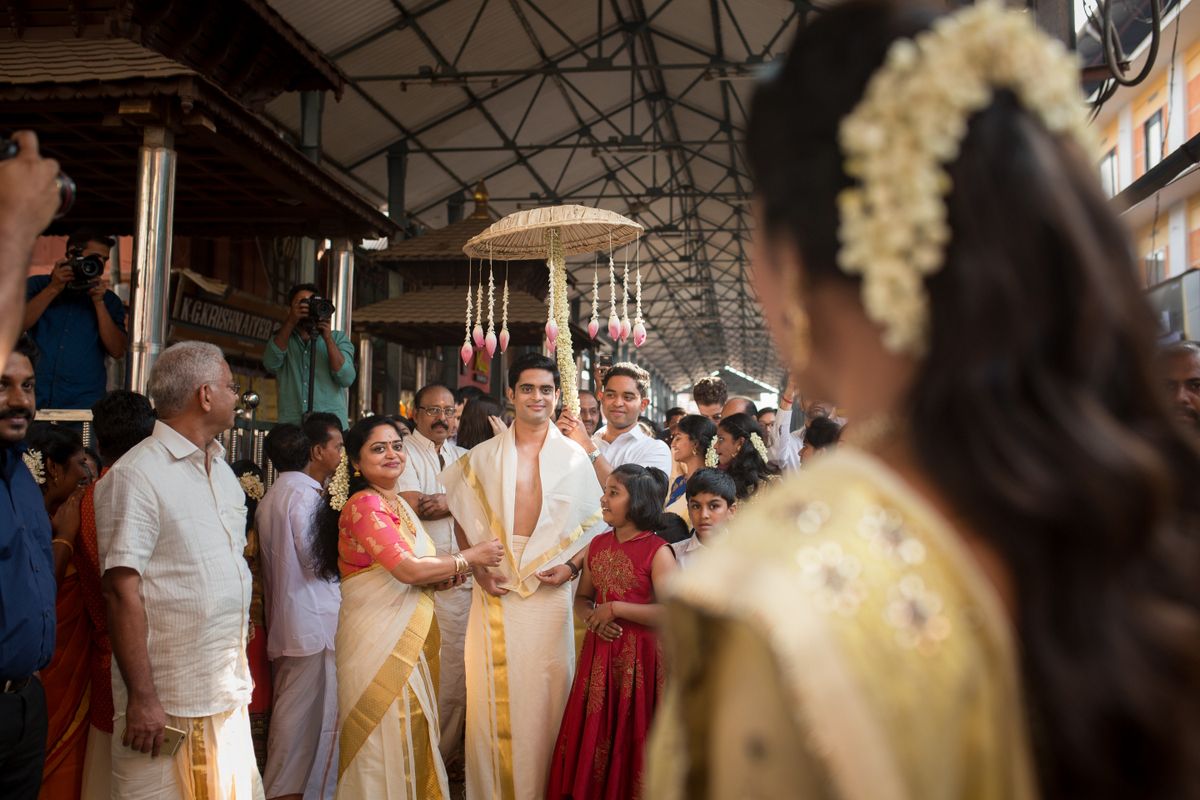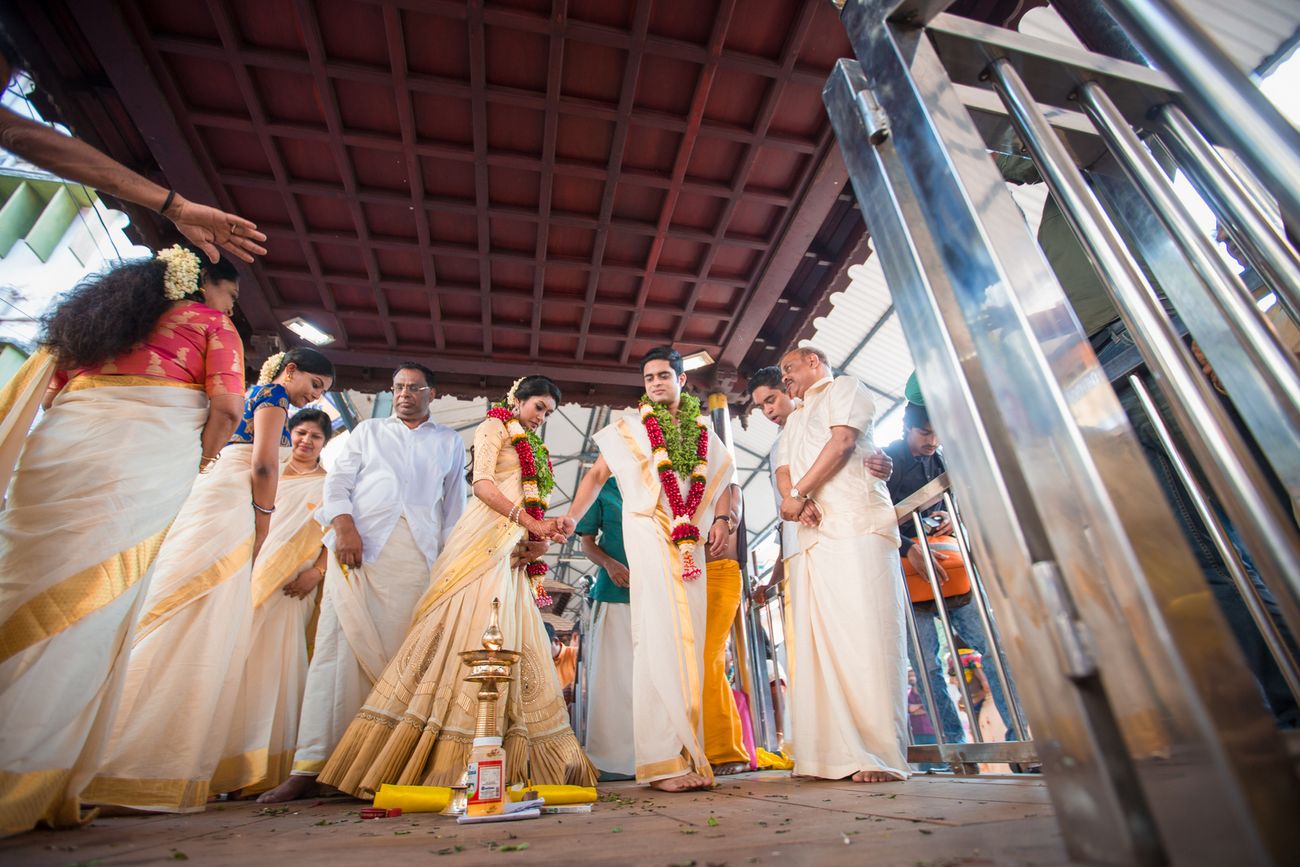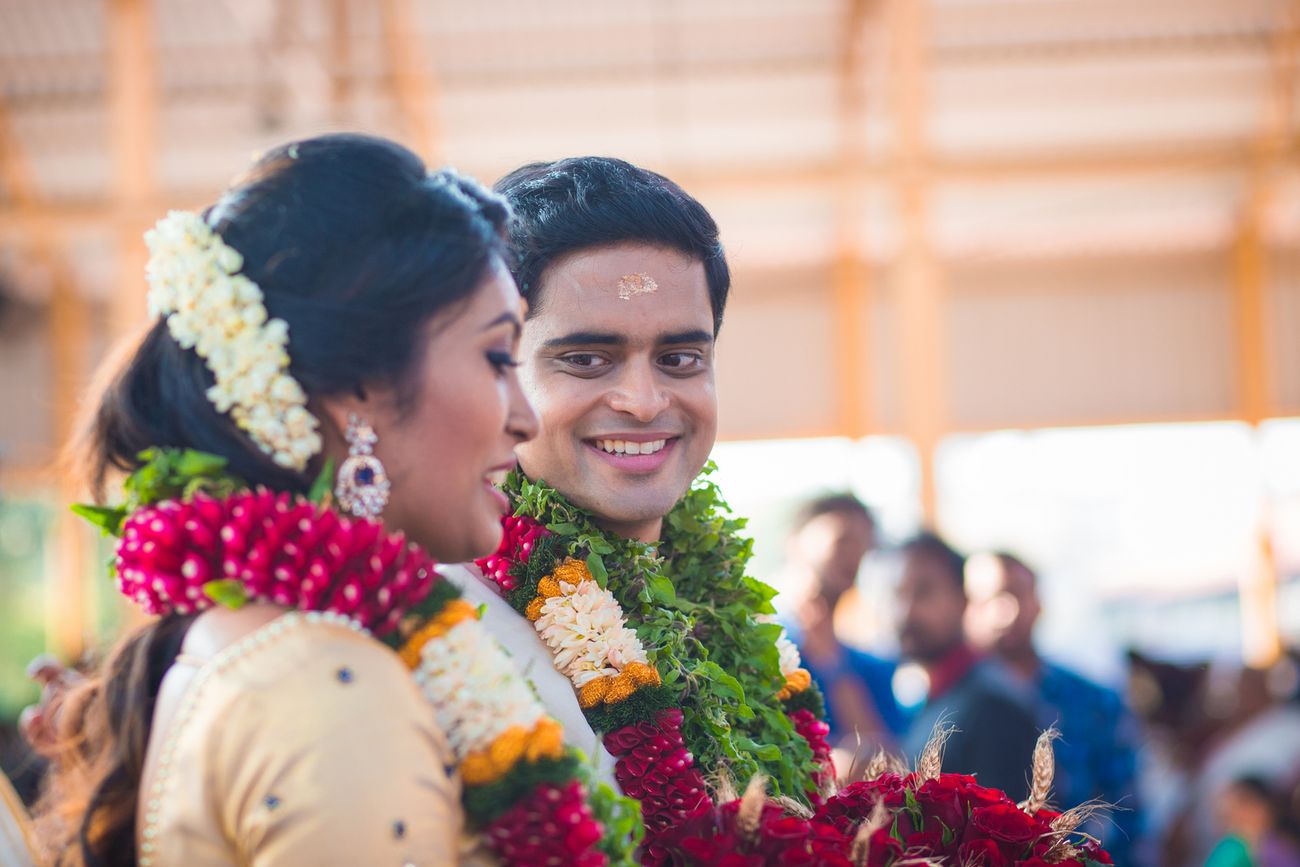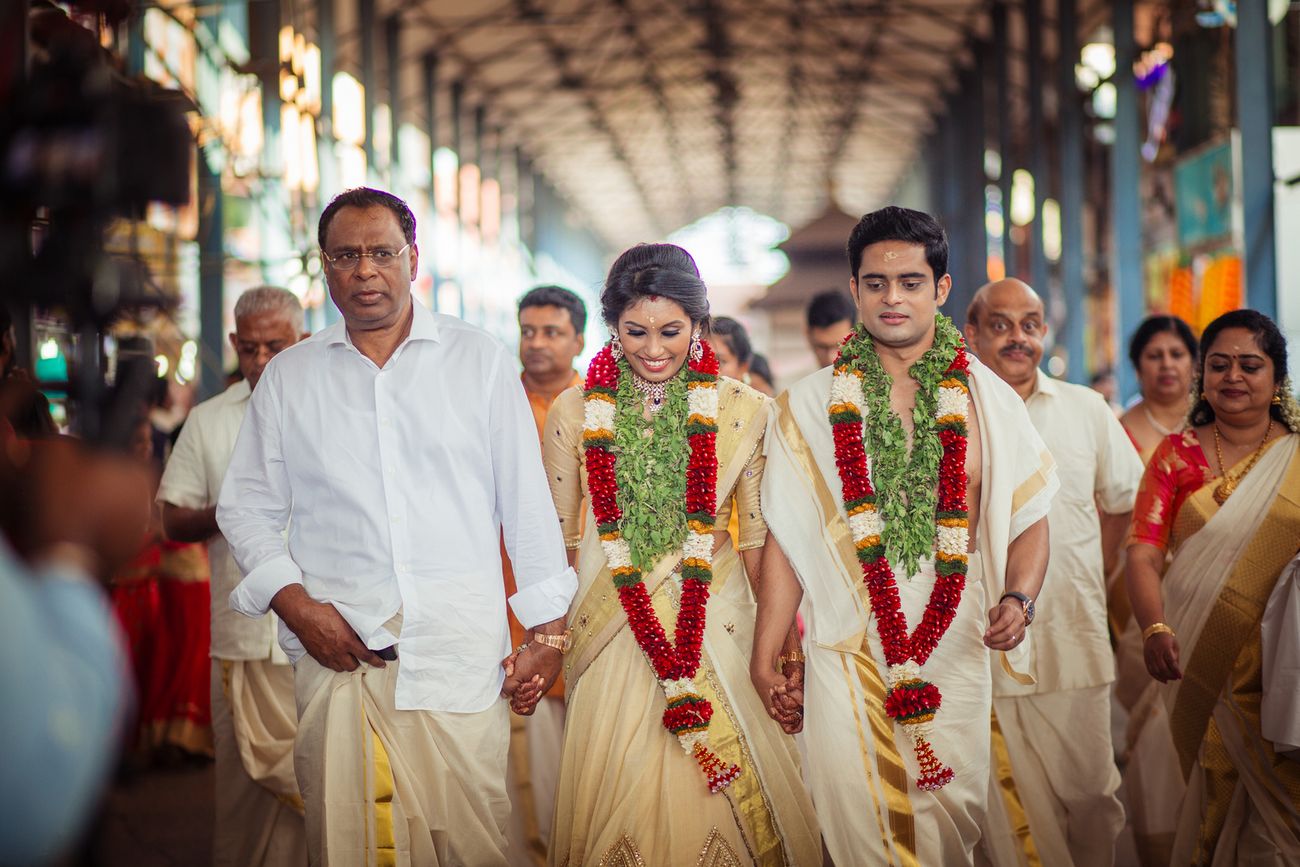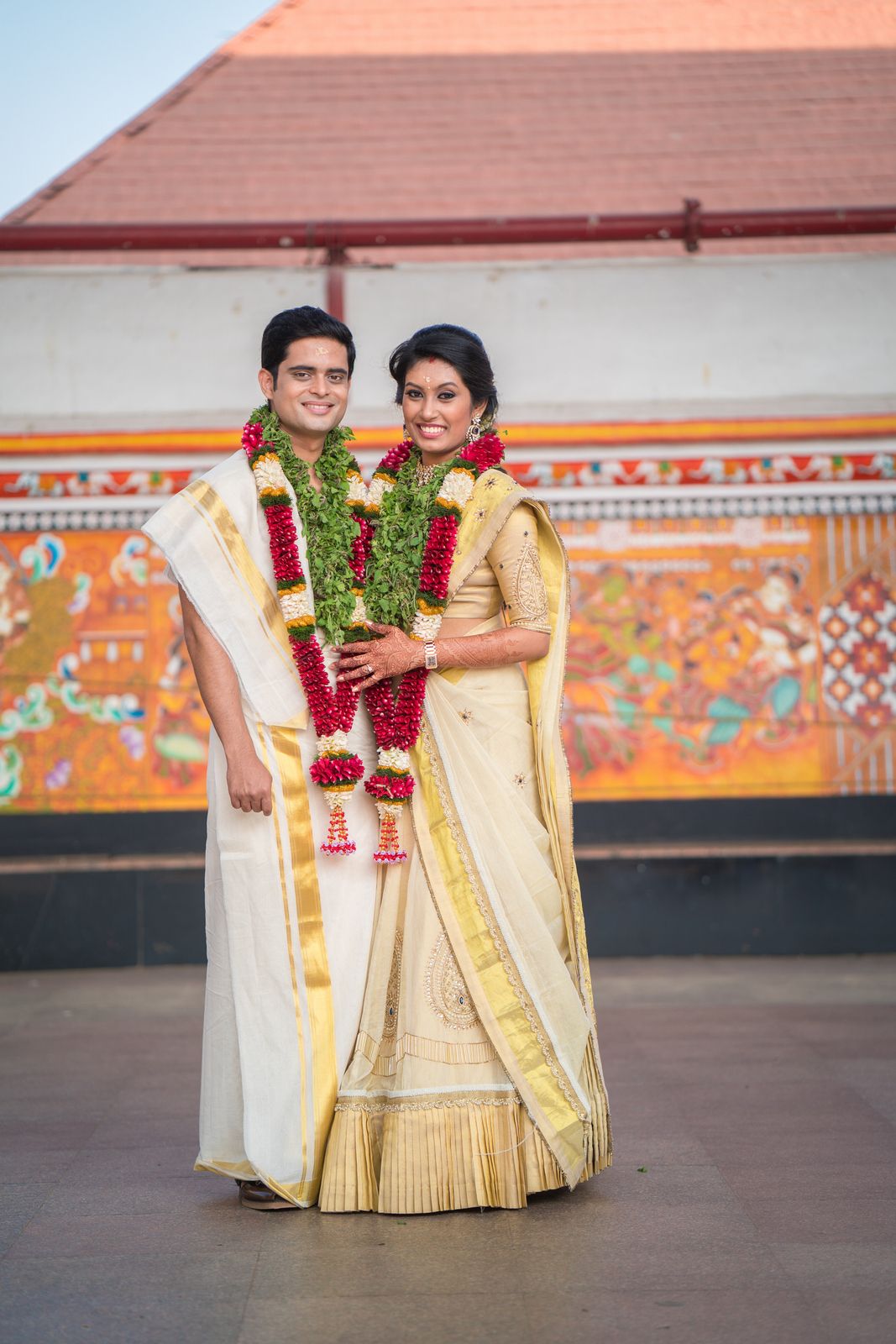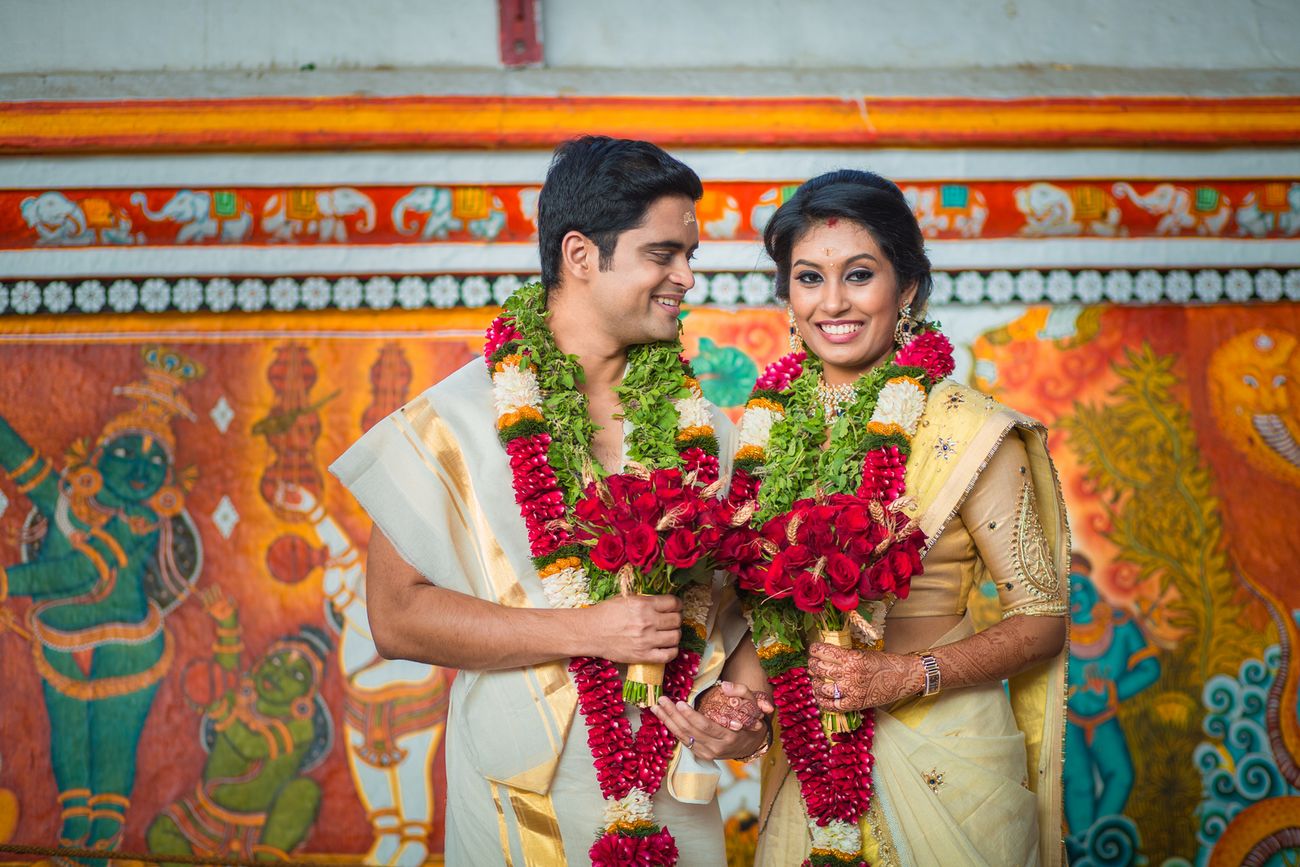 Wedding Ceremony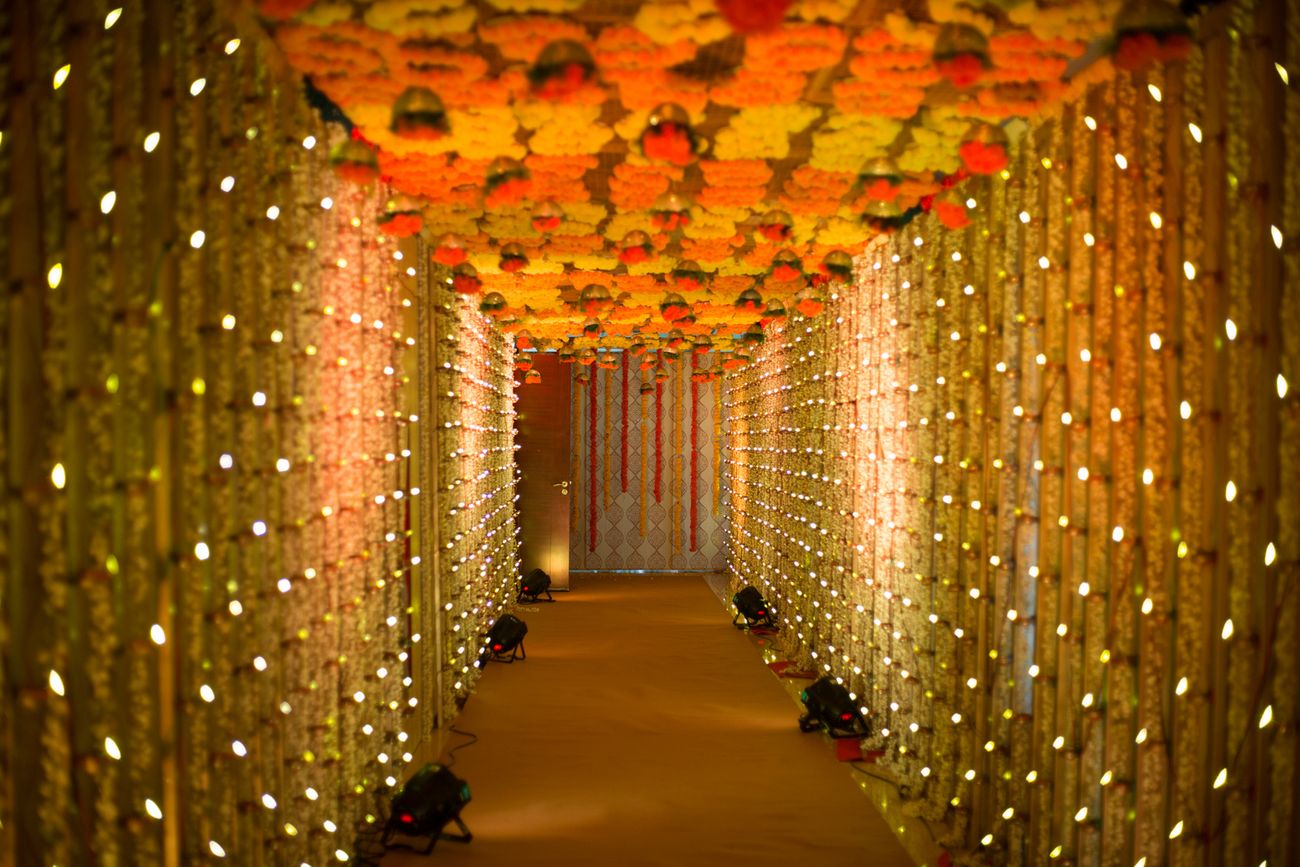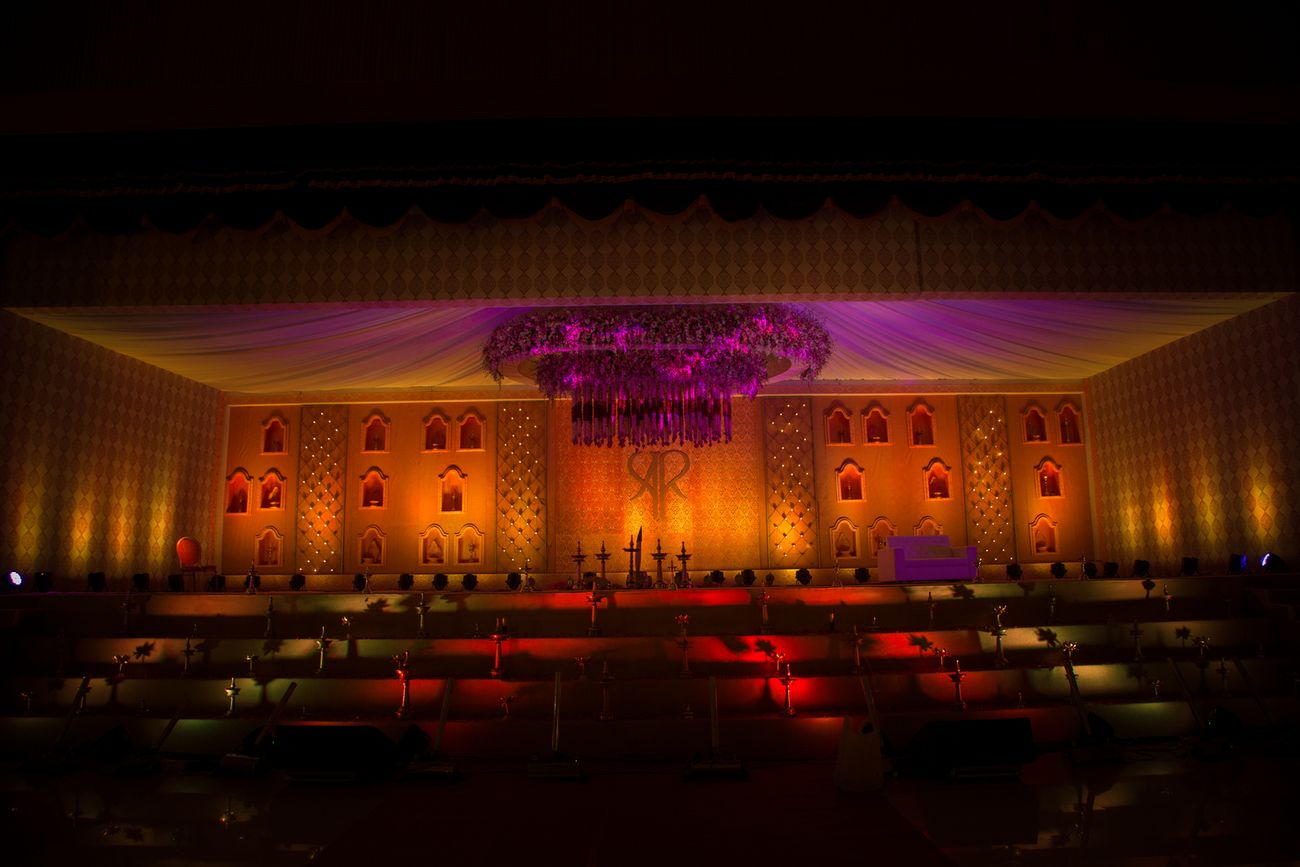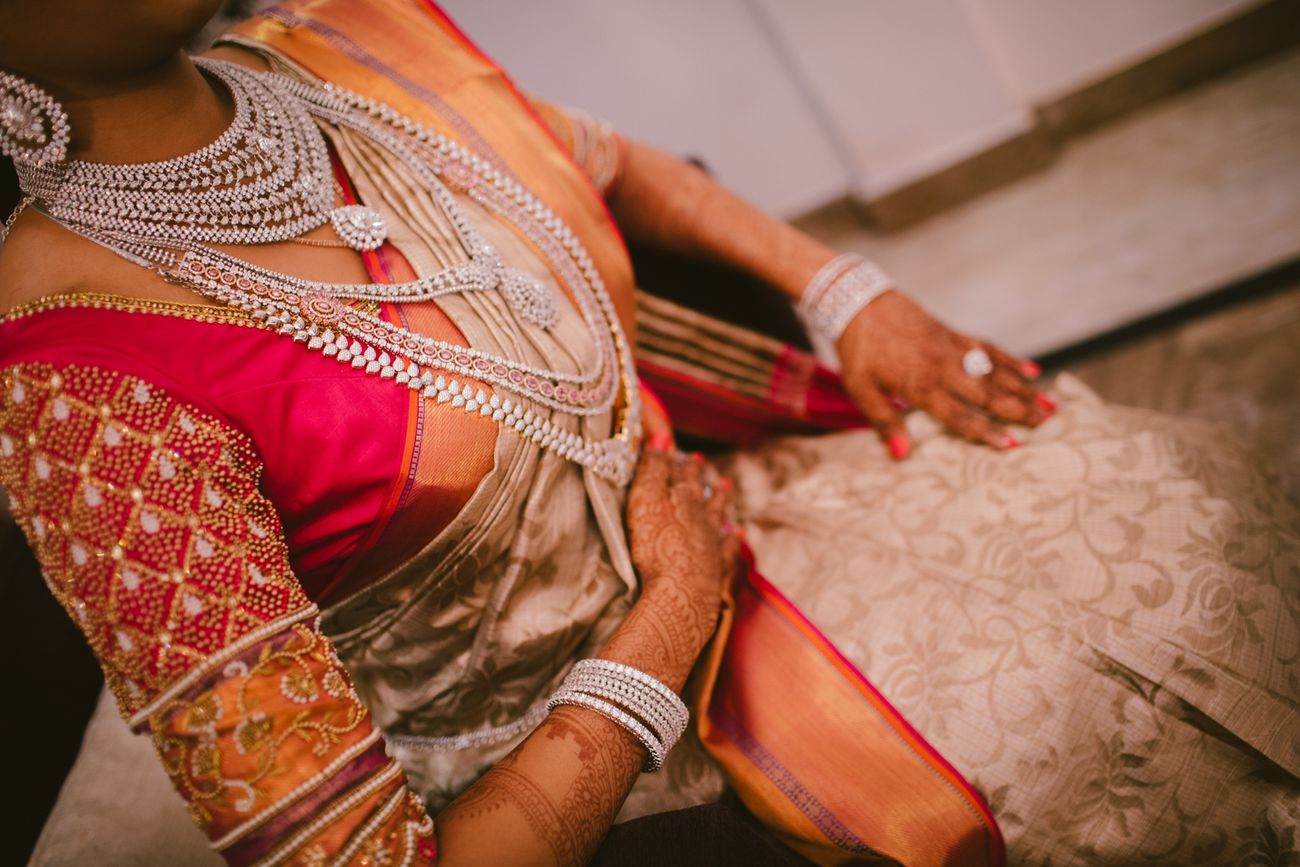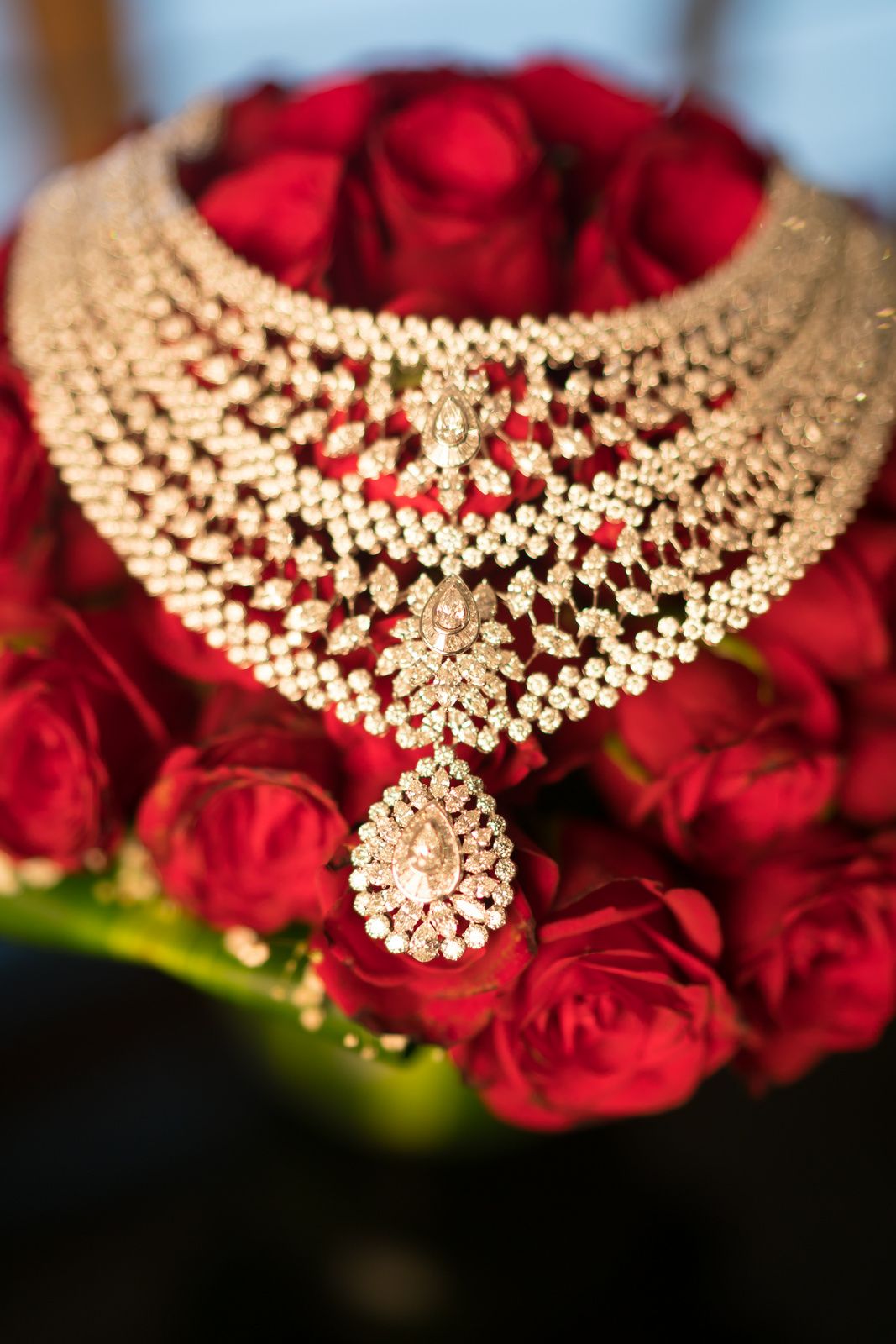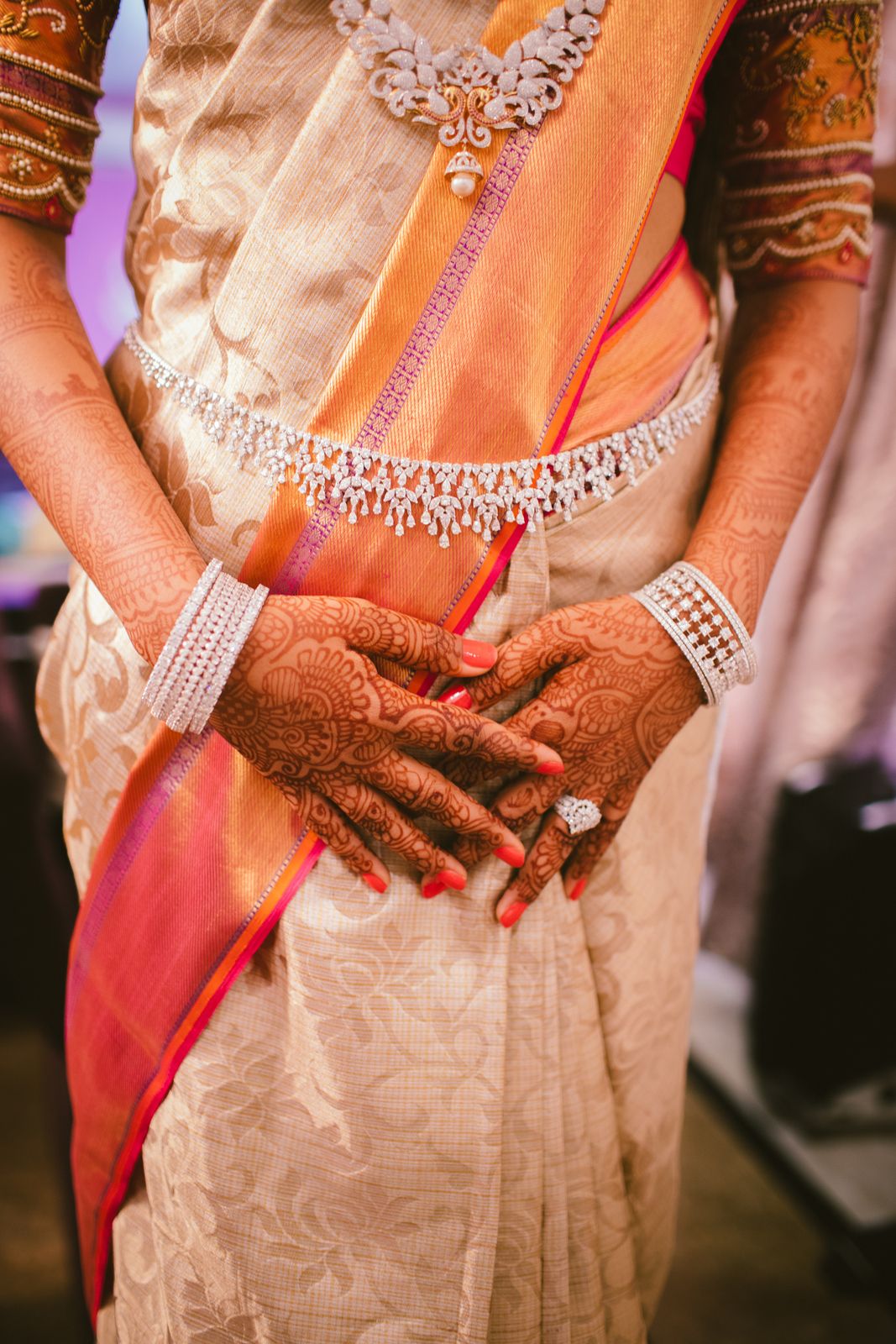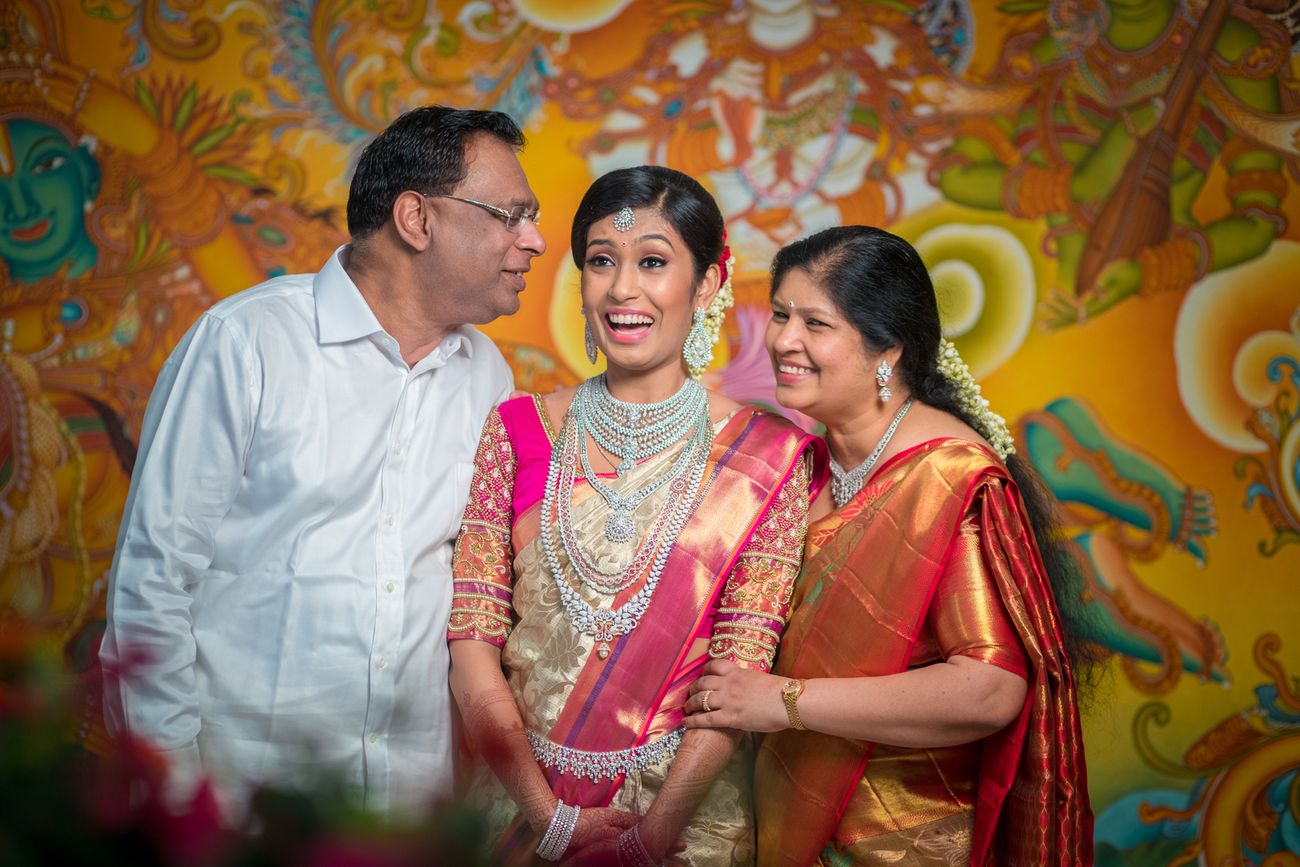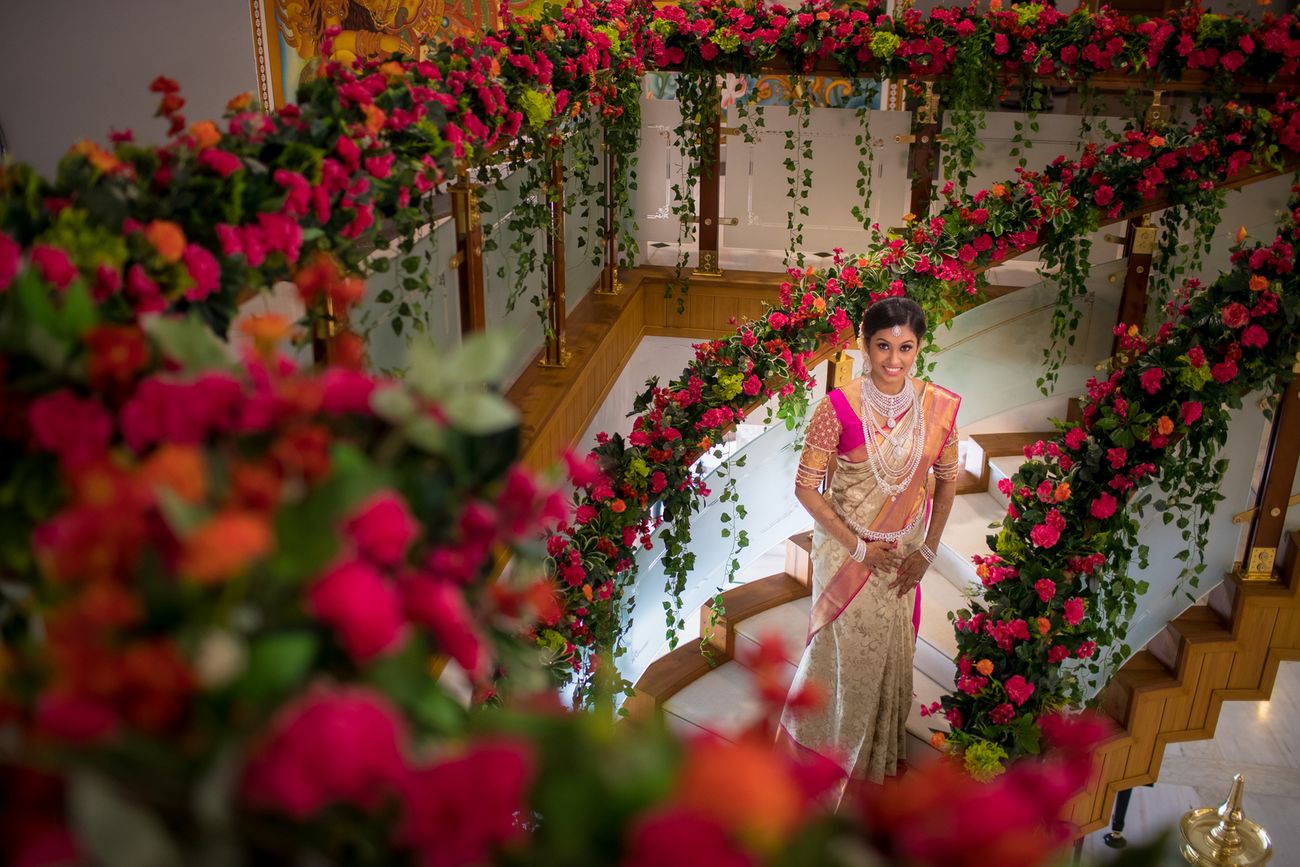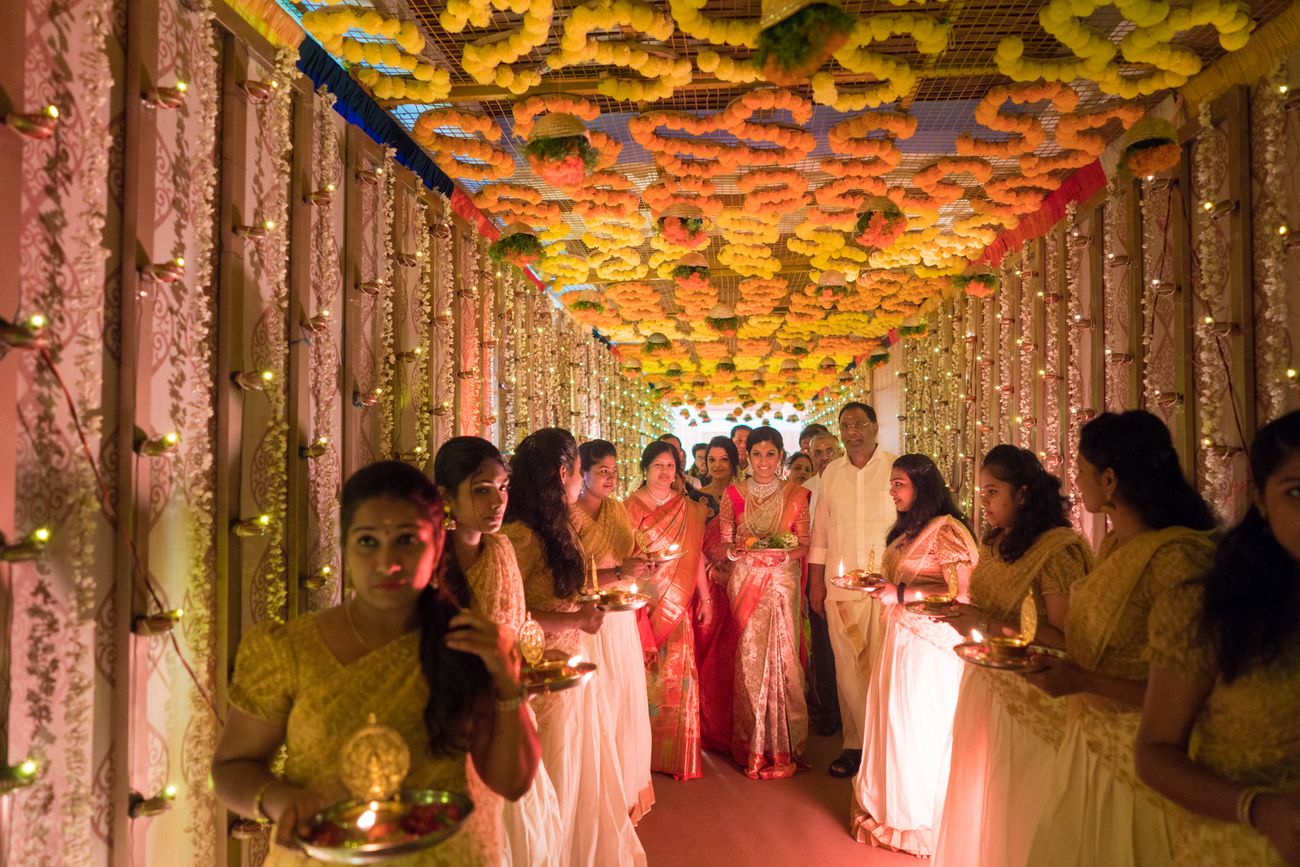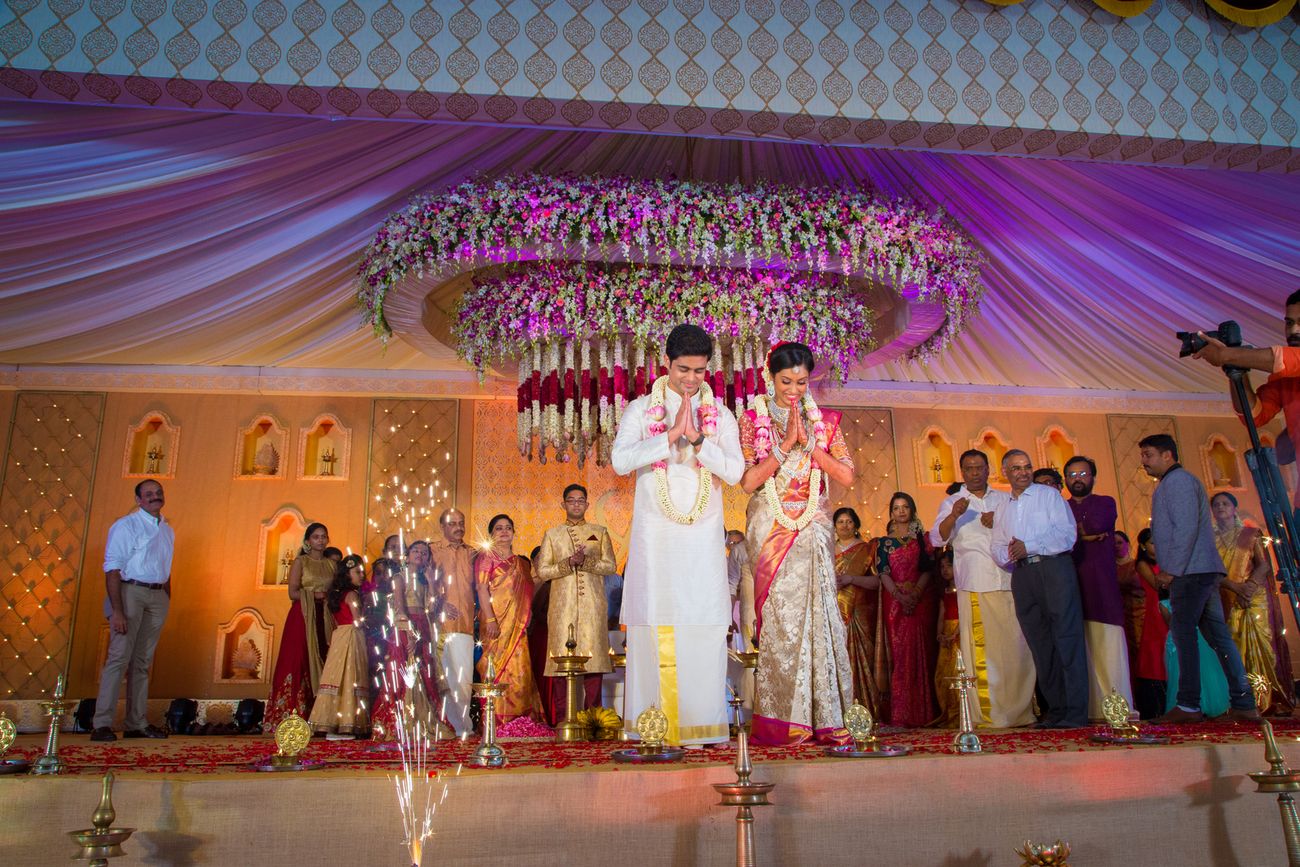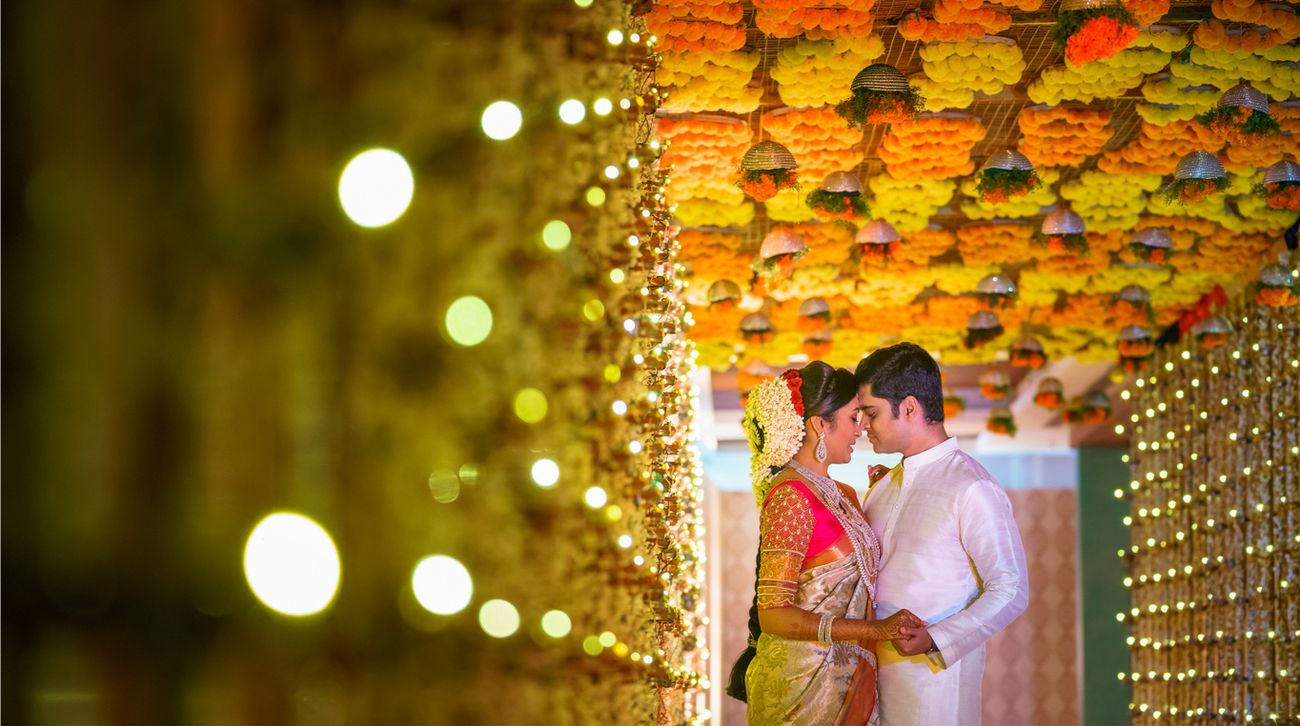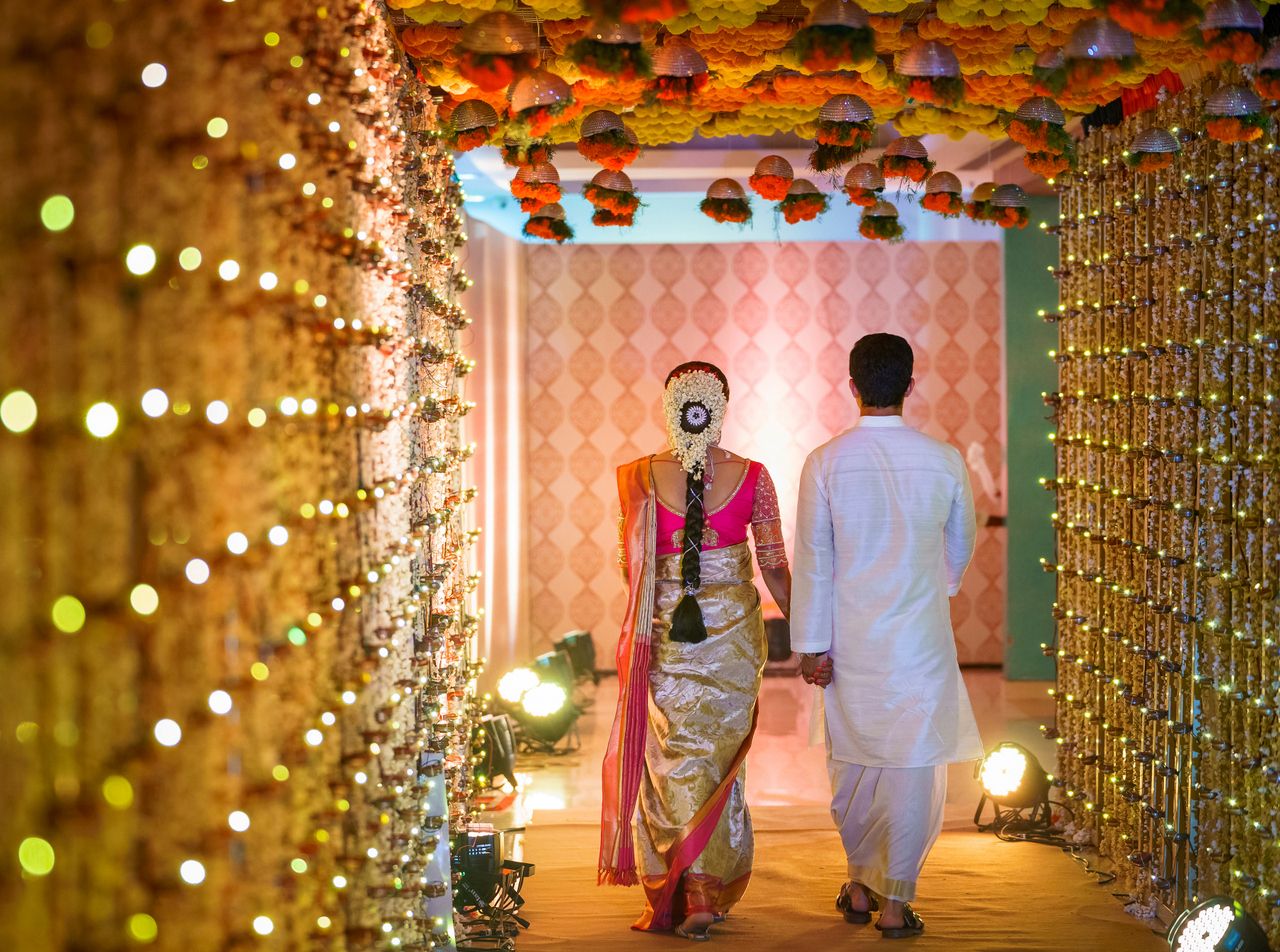 Reception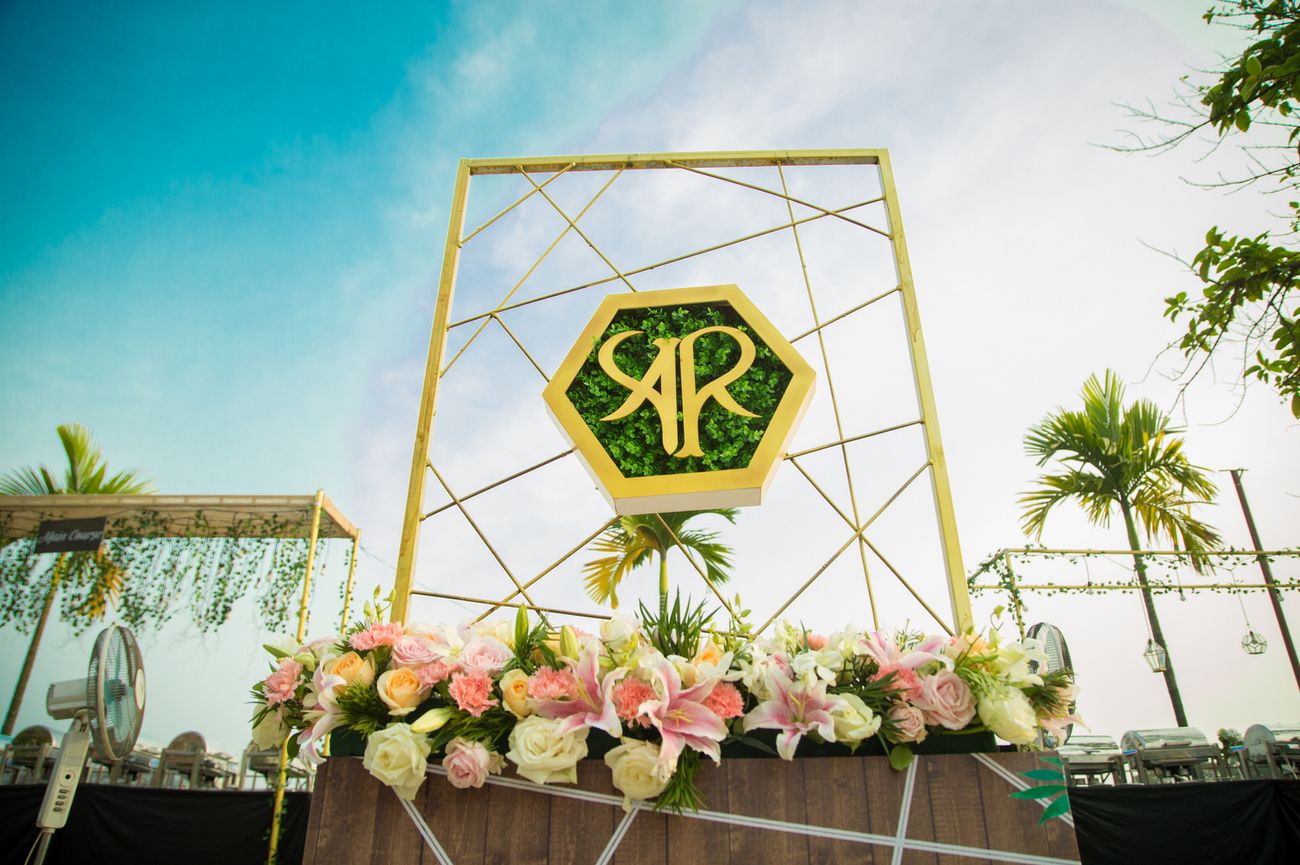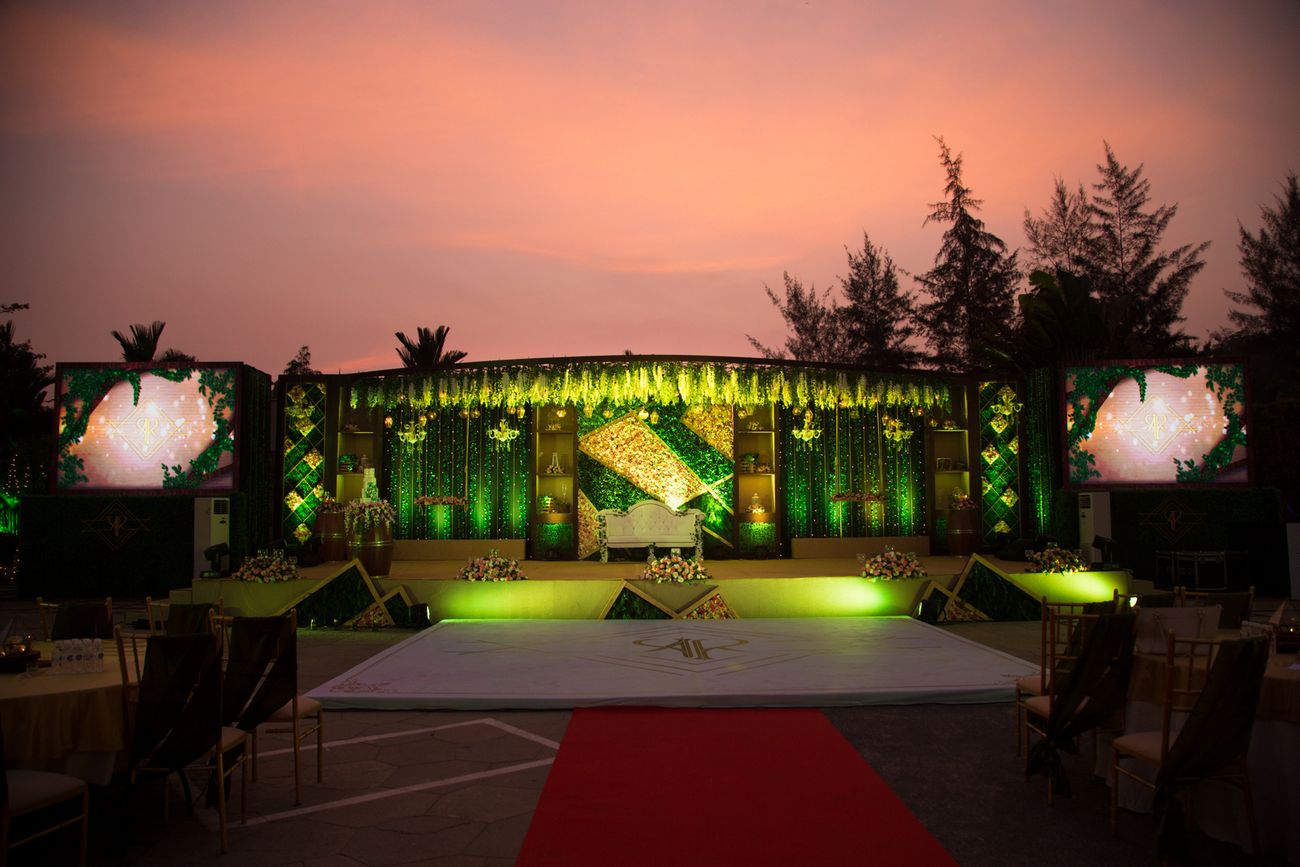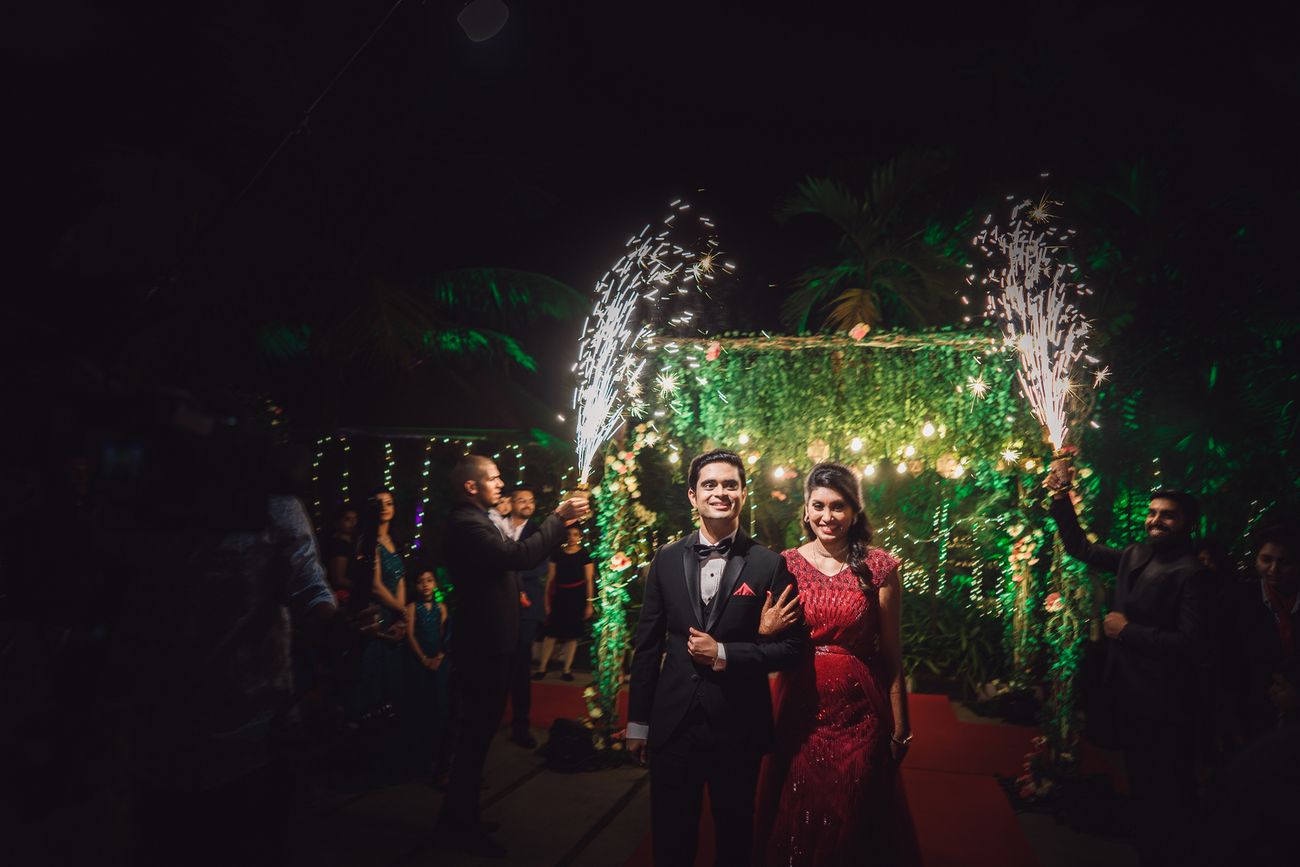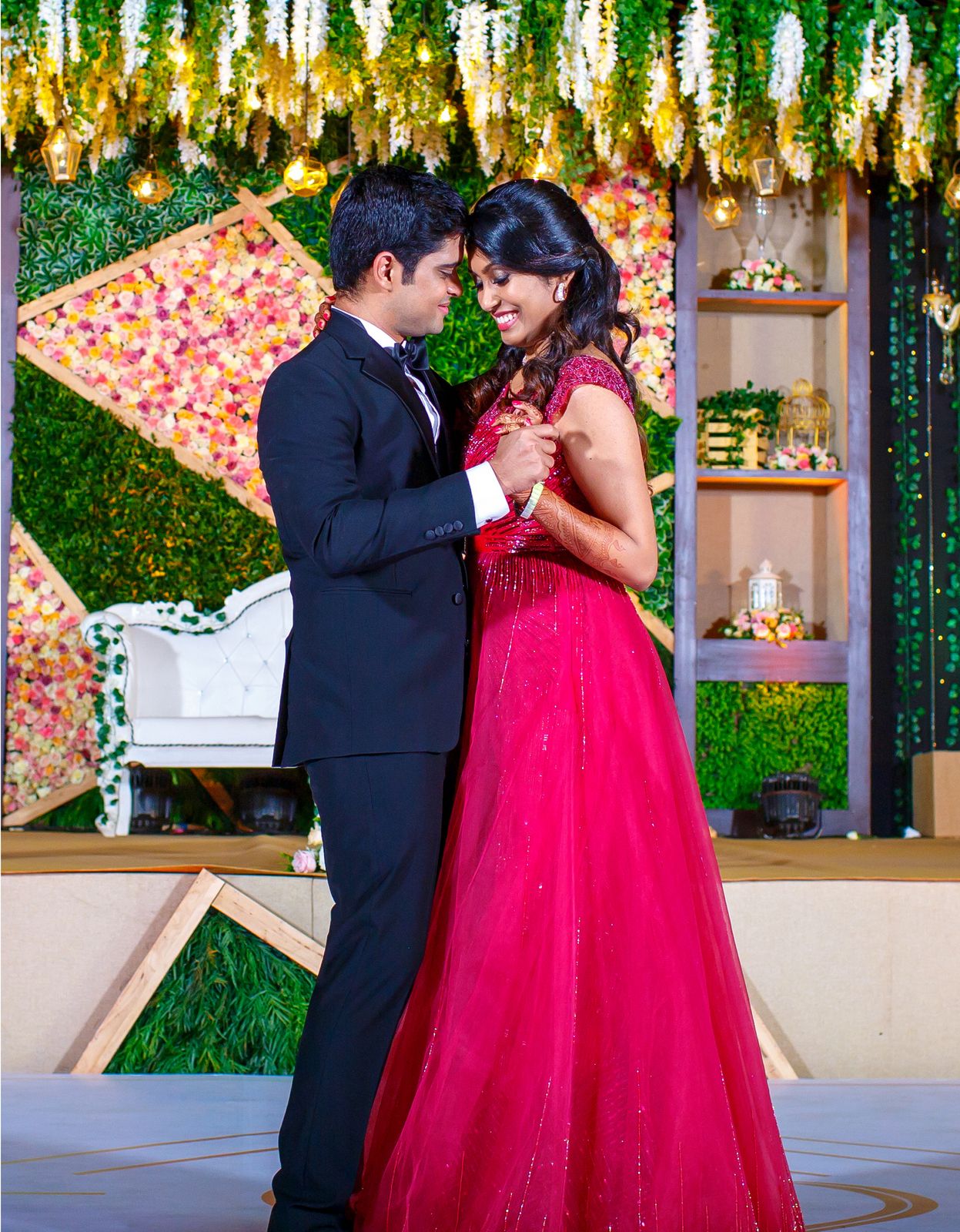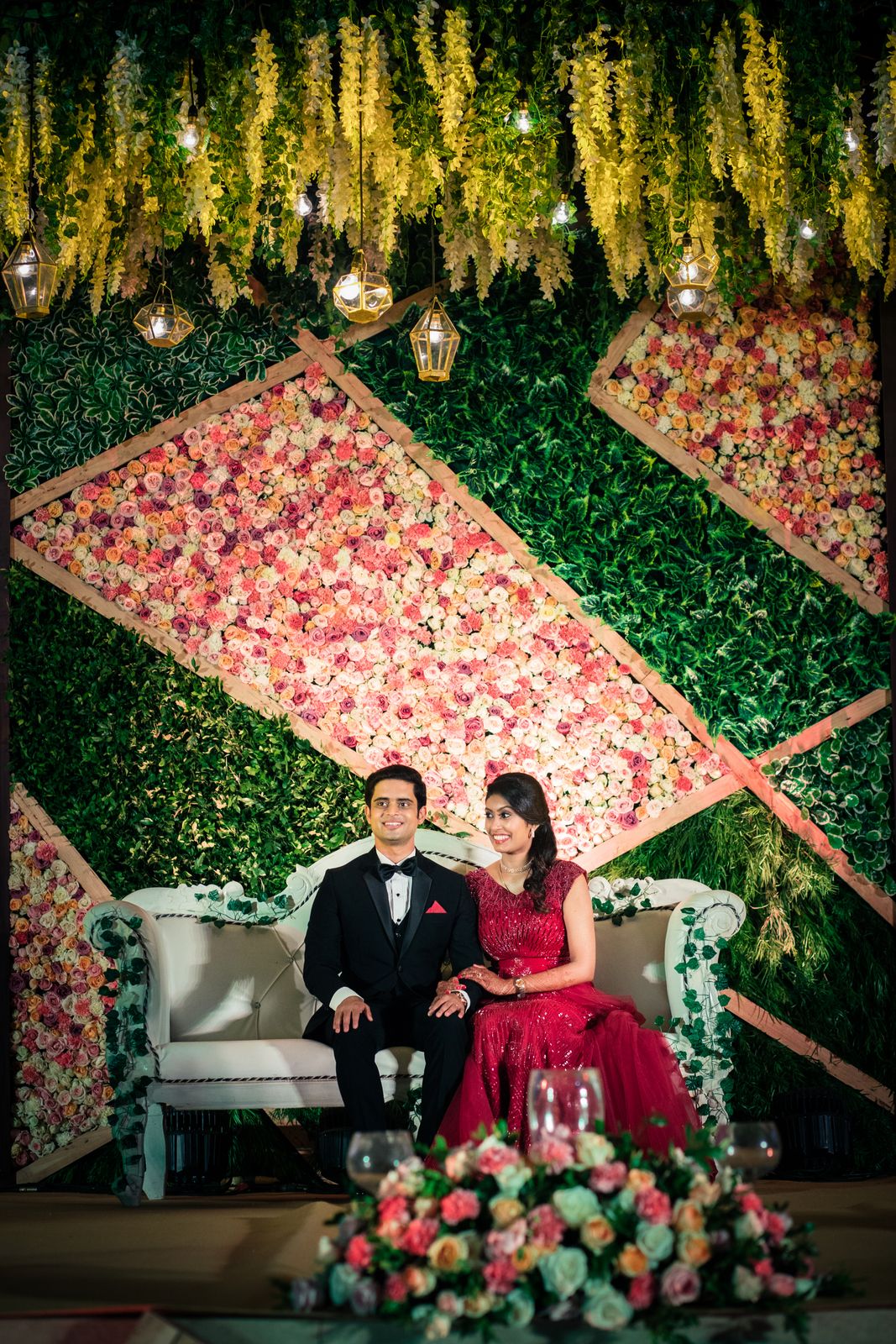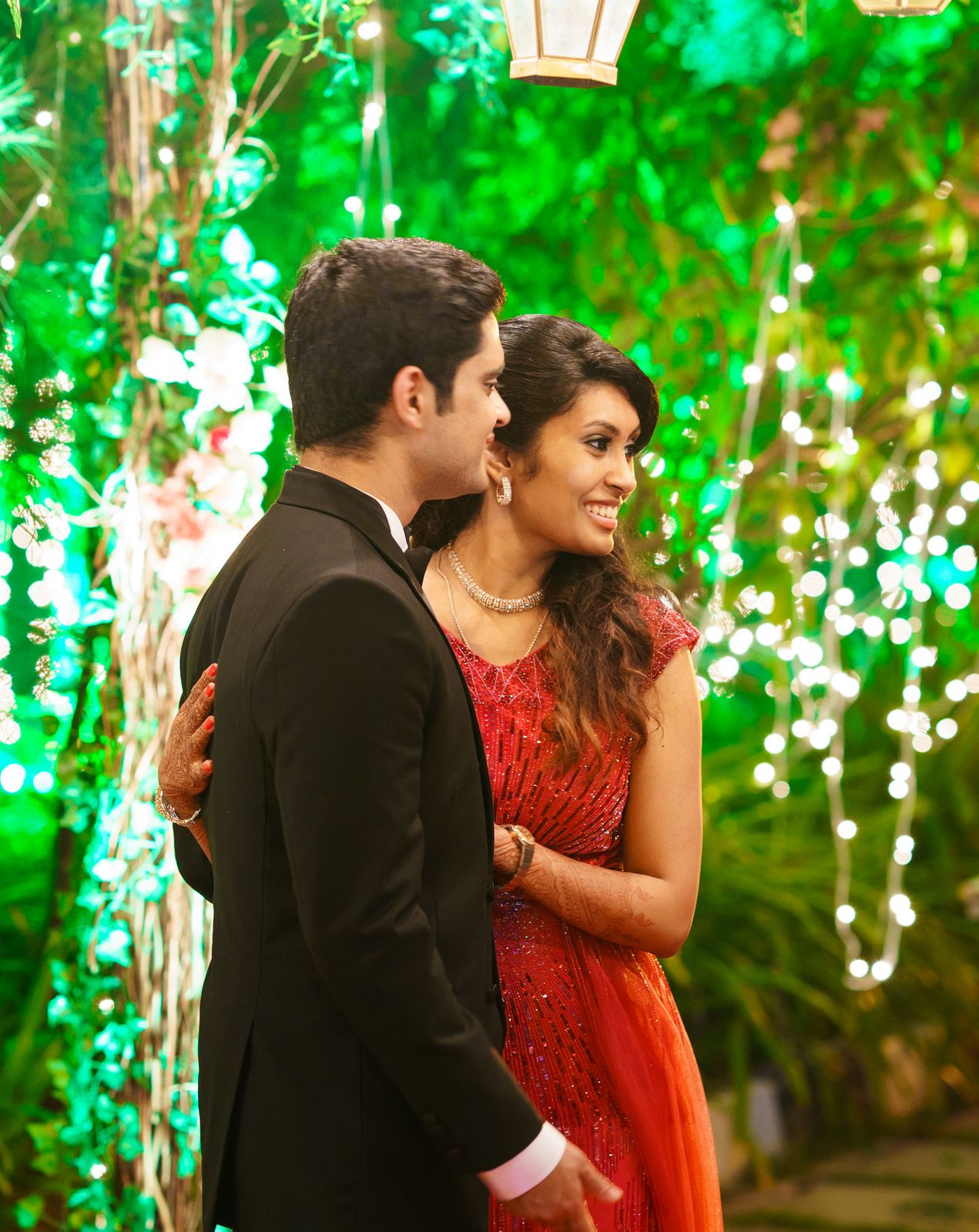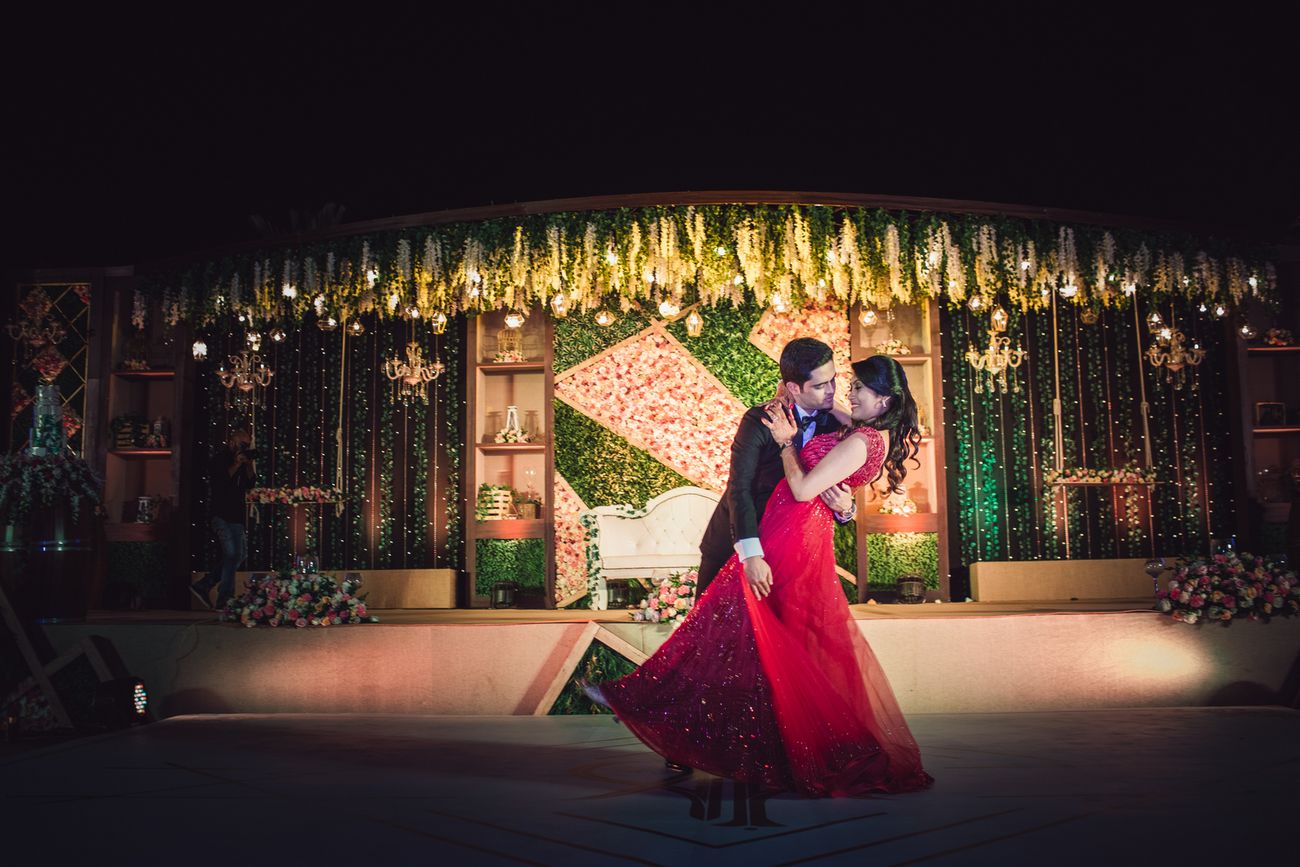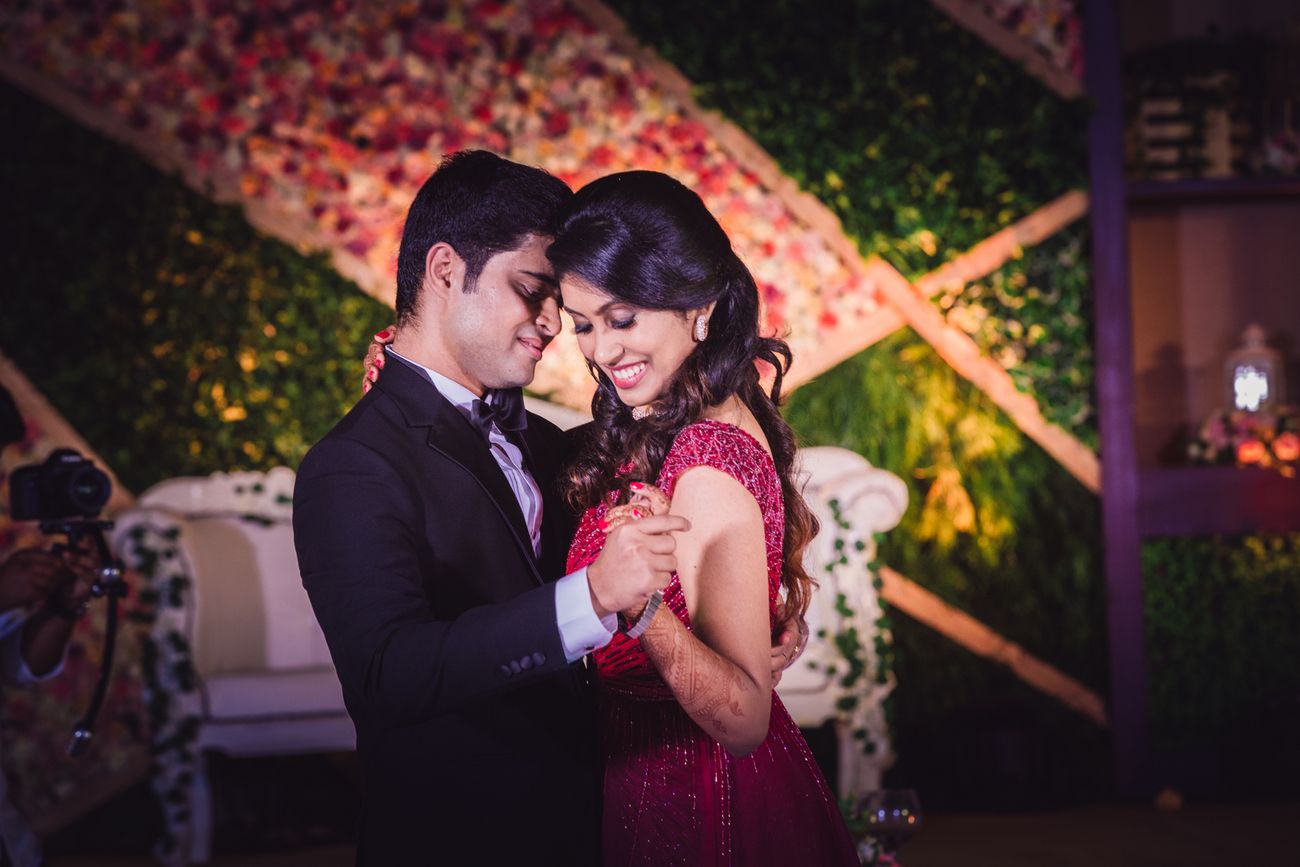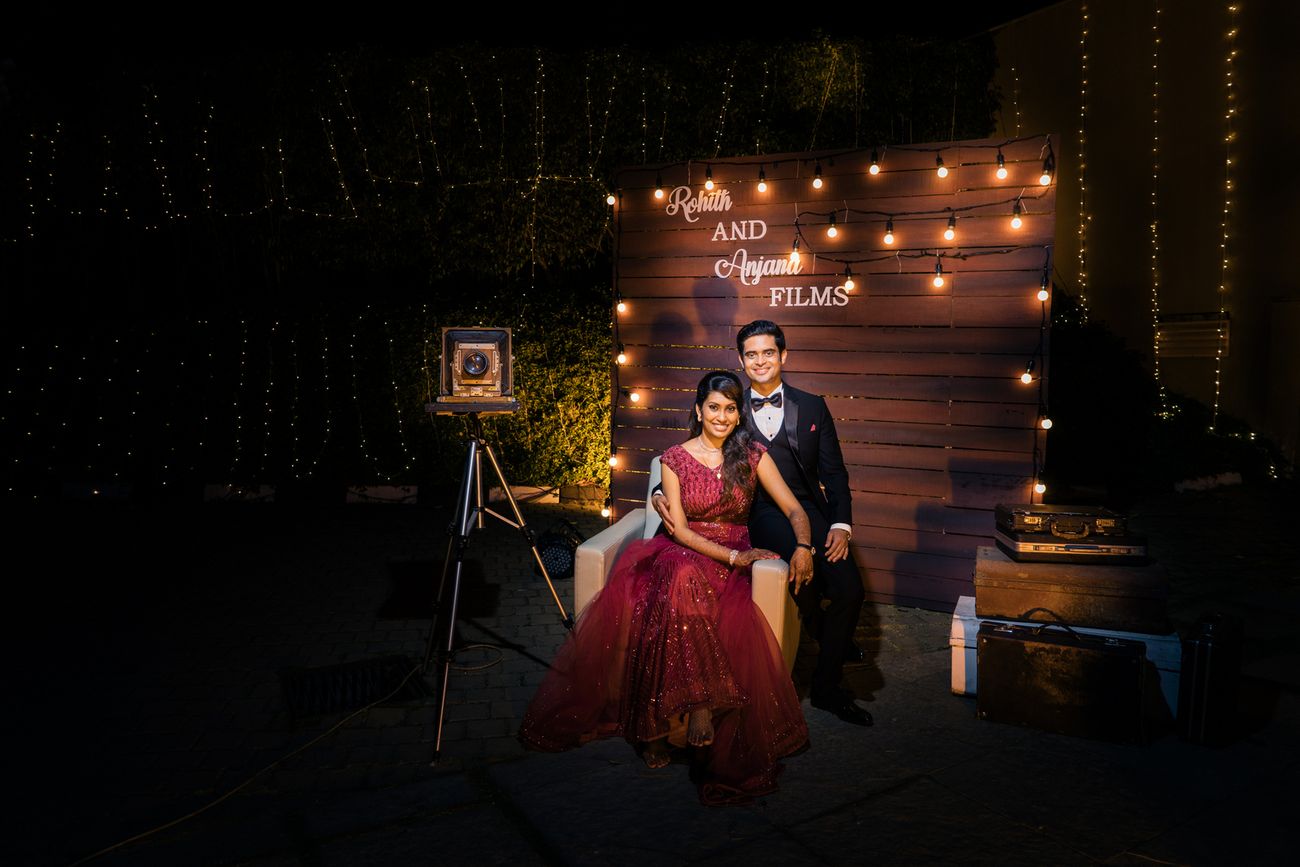 From The Bride:
"Rohith has been raised in Dubai and I have been in Kuwait while we were growing up, which meant being away from a huge bunch of our extended families for all those years. Then having studied abroad and now having moved back to India, we were both again away from our friends. When we started planning our wedding weekend, all we were certain about was having family and friends around and lucky enough, we were blessed to have them. There was so much love and warmth and a crazy amount of adrenaline which kept our wedding train running even at early morning rituals and late night fun. It was a 3 day marathon with 5 events, all of which were hosted in our homeland, Kerala.
Philo from Razzmatazz Events  was a last minute life saver. She and I connected in the very first conversation- her execution was on point and got my house lit up for mehendi- the start of our wedding weekend so very gorgeously. Watermark team are known for holding the big corporate programs and so we knew we would be in safe hands when it came to execution. And they were bang on! They turned our outdoor reception event into a gorgeous geometric theme in greens. They were super receptive of our ideas and were brilliant on execution. They took care of everyone who flew in for the wedding so meticulously that our guests were exceptionally happy.
Parvathy Chankramath crafted 3 of my wedding outfits beautifully. She literally took in all of my last minute ideas and passionately made magic out of them. My all-time favorite will be my wedding outfit for the temple where she we worked on a twist to the traditional set mundu to lehengas and have our wedding monogram on the sleeves. JIjeesh from Inspirit makeovers 's patience for perfection blows my mind! Be it 3 am when he's getting you ready for early morning rituals, he will still make sure that your nails are filed to perfection. Some might find the 3-hours-long make up sessions pretty tiring but the end result is just perfection. He also provides an assistant who will stay with you through your function to powder you up in between, if he's unable to do it himself. Known for his quick hands, Anez Ansare was a life saver for my last event. Nearing my exhaustion point when I sat down to get dressed up for my last function-the reception after 4 events, I was super excited when he finished dolling me up in under 1.5 hours. Super fun guy! Some might find his hairstyles to be a bit repetitive these days. So, I would say its better to let him know exactly what you want. 123 wedding album and Paperboat wedding album - both the teams did a good job. My heart goes out to them for being the first guests and the lasts ones to leave. Bridal jewellery for the entire weekend was from Hazoorilal jewellers from Delhi - I must mention them because of the gorgeous collections. They were so gracious in patiently showing and re-re-reshooting their collections to us. Splendid collections," shared Anjana,
Vendors: Venue: Mehendi at home, Angeeth- Vedic village (Sangeet), Guruvayoor temple (Wedding Ceremony), Adlux convention center (Wedding Function), Crowne plaza, Kochi (Reception) ;  Makeup Artist: Inspirit makeovers for 4 of my events, and Anez Ansare for reception ; Photographer: 123 wedding album and Paperboat Wedding Photography★ 5 ; Wedding Decor: Razzmatazz Events★ 5 and Watermark Event Solutions★ 4.8 ; Bridal Outfits: Fulki★ 4.8 (Mehendi), Parvathy Chankramath (Wedding at temple, sangeet and reception), Seemati silks, Kochi (Wedding Function Saree) ; Groom Outfits: Y&O, Bangalore (Mehendi, Sangeet, Wedding Outfits) Reception suit - 108 Bespoke★ 4.9 , Bangalore; Invitations: Valavi cards, Kochi