Gorgeous Morning Wedding In Chandigarh With A Bride In Vintage Jewellery
BY Latha Sunadh | 01 Jun, 2017 | 2675 views | 4 min read
Reading this brides writeup is like a crash course in vintage jewellery (yes, a seperate story on how she did the jewellery herself soon). A baby pink lehenga dupatta, the groom's outfit. big fat kaleere and all the wedding jewellery - all of these are designed and created by the bride herself . Now, that's what we love about WMG brides, they take matters into their own hands and do things their way. This Chandigarh wedding was all about delicate outfits  and the photographers, Artcapture Productions★ 4.5  did a great job with the pretty pictures!
Meet Naaz & Gurvarinder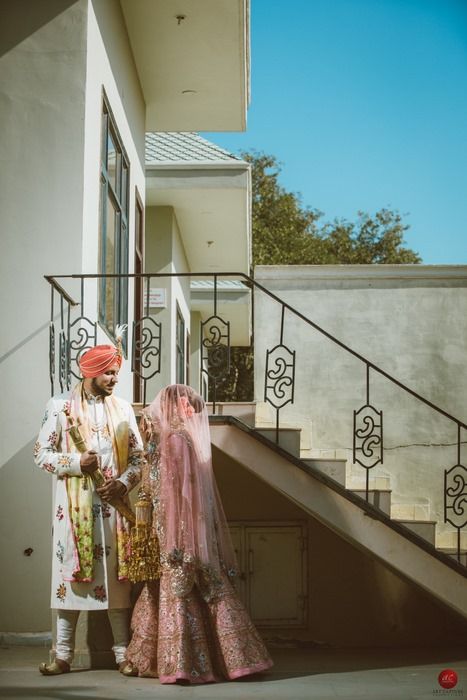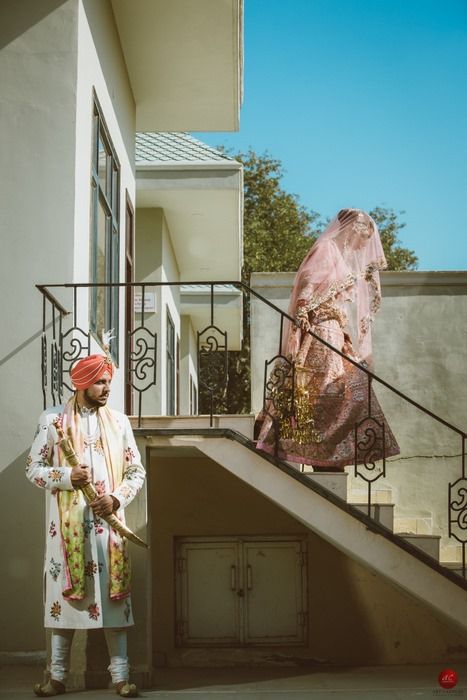 "So it's been six years since we have known each other. We had a few common friends in between and one of his relatives was friends with my dad. My parents were searching for a suitable match and by luck, we met at some common friends get together and something just clicked. We became good friends and everything seemed so perfect. Sherry took the initiative and asked his parents to approach mine and the rest is history. I guess destiny played it's part well, so I'll say it is love and arranged marriage" explains Naaz. 
The Mehendi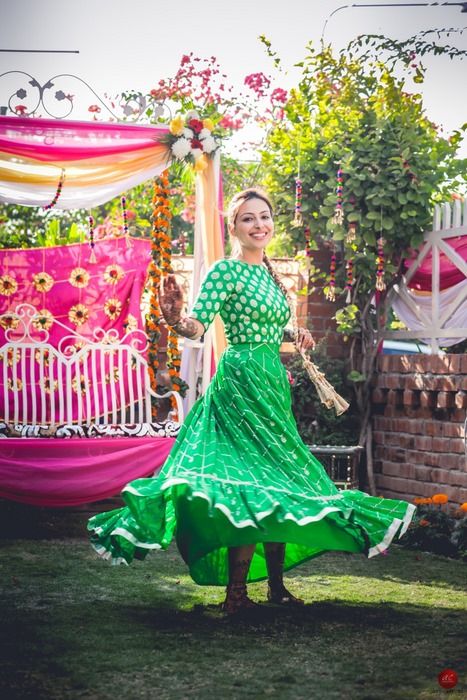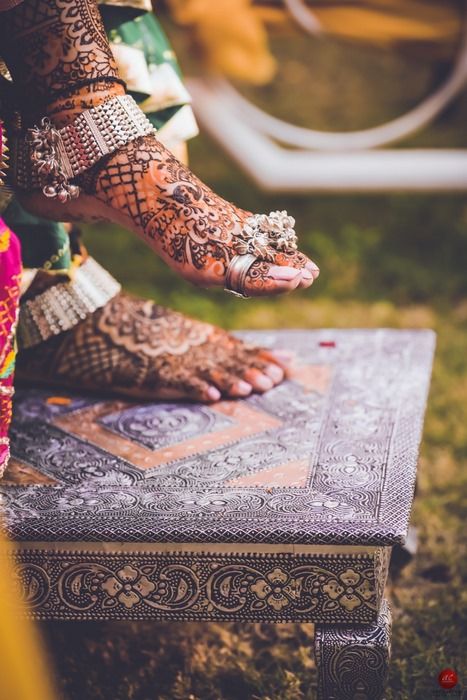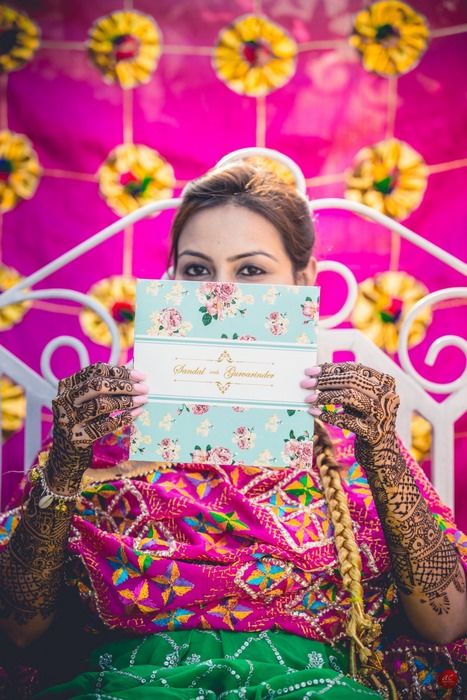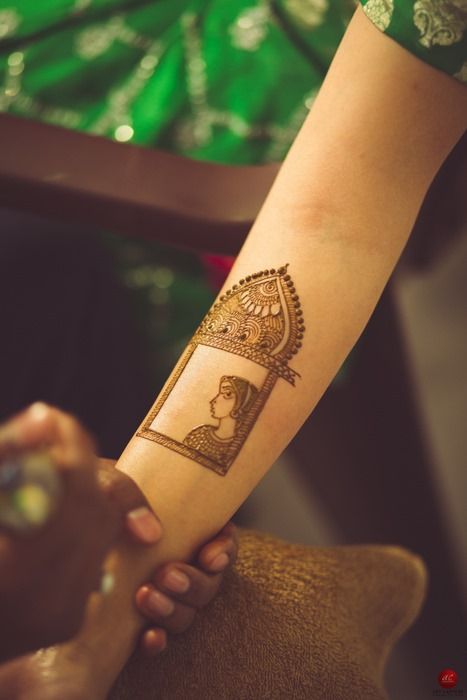 The Wedding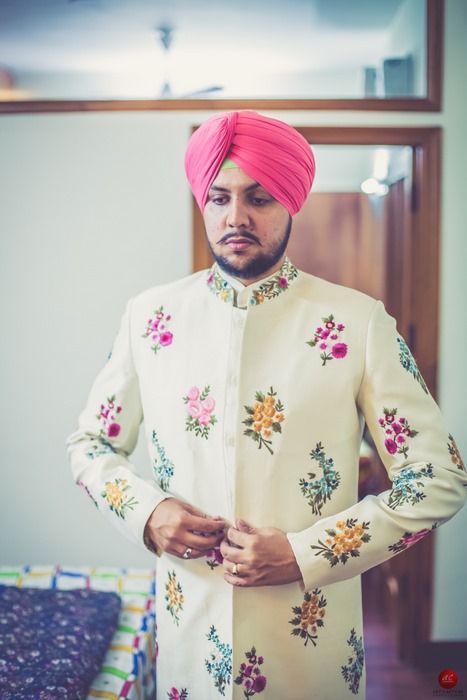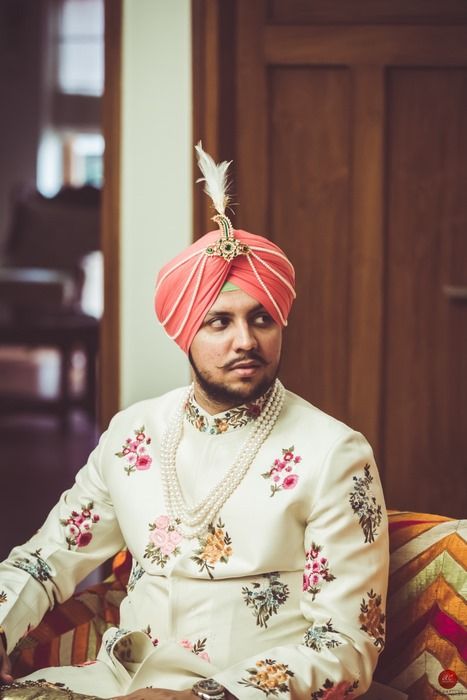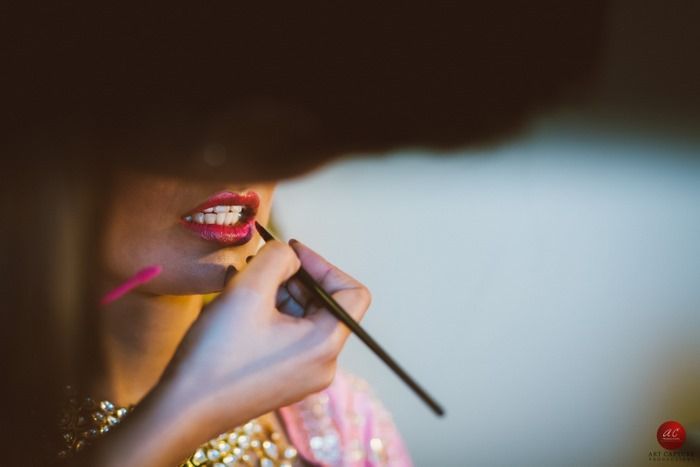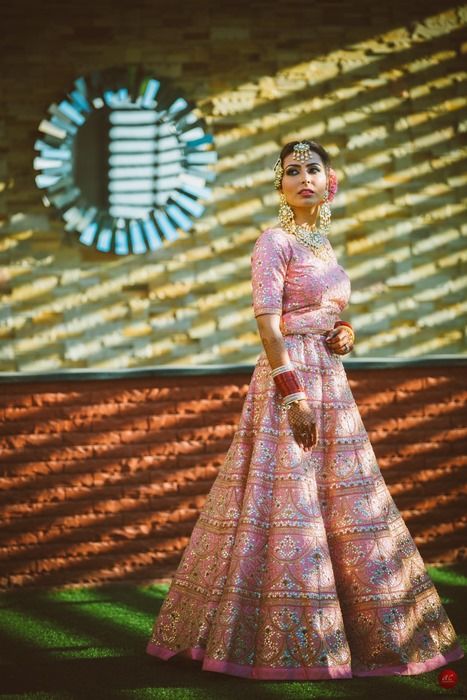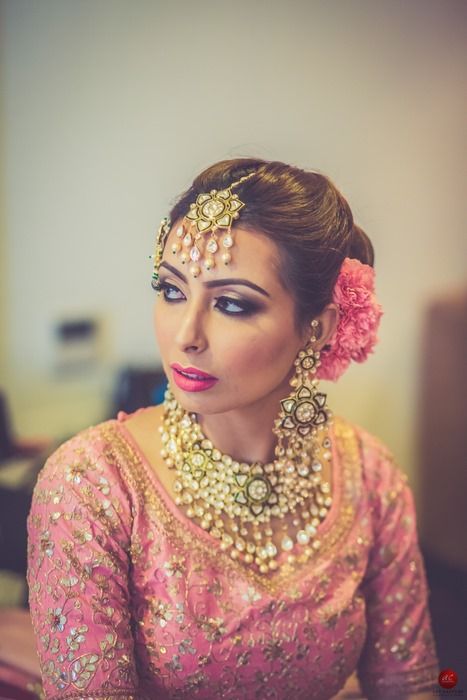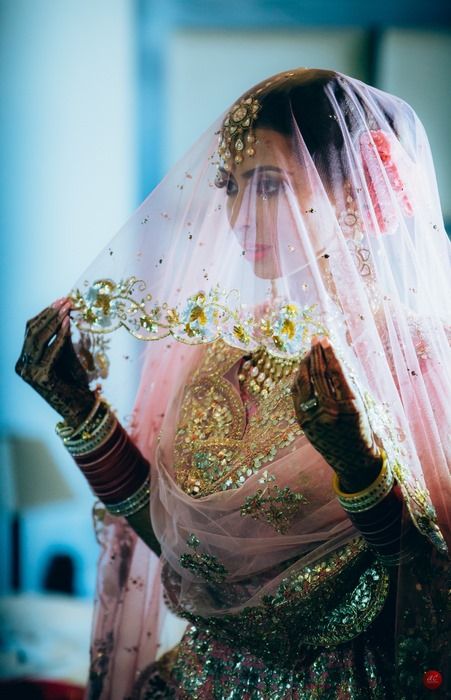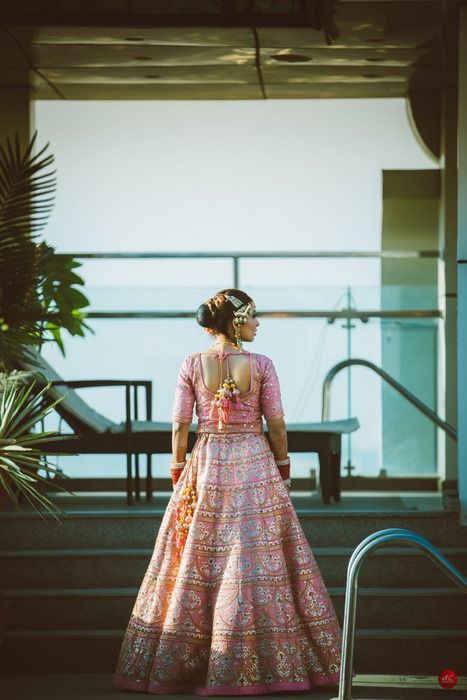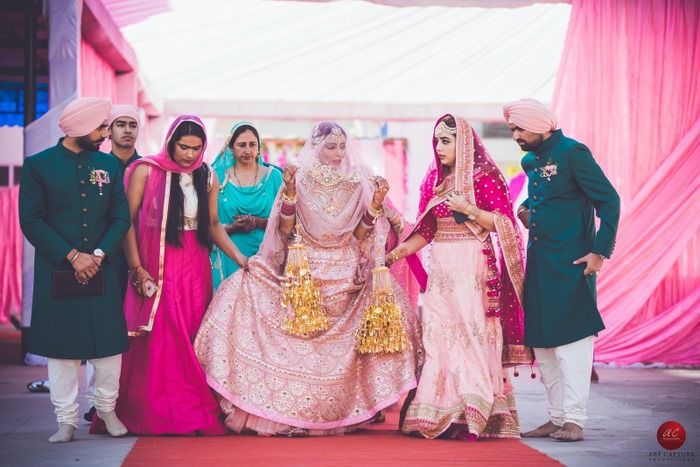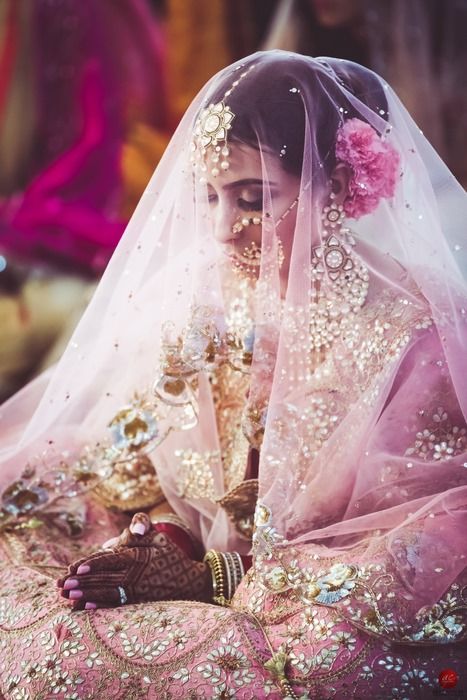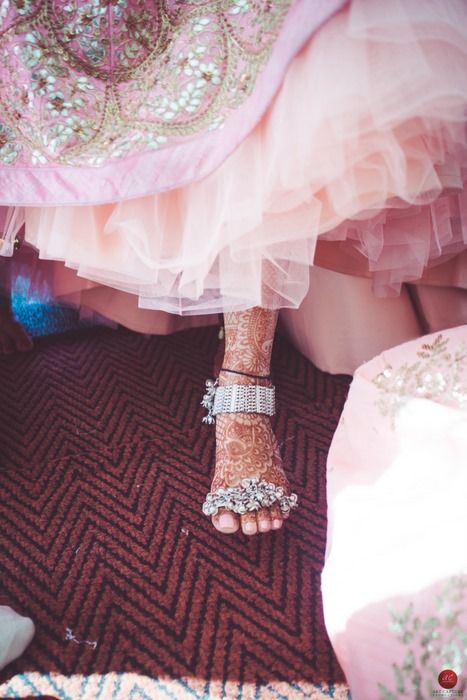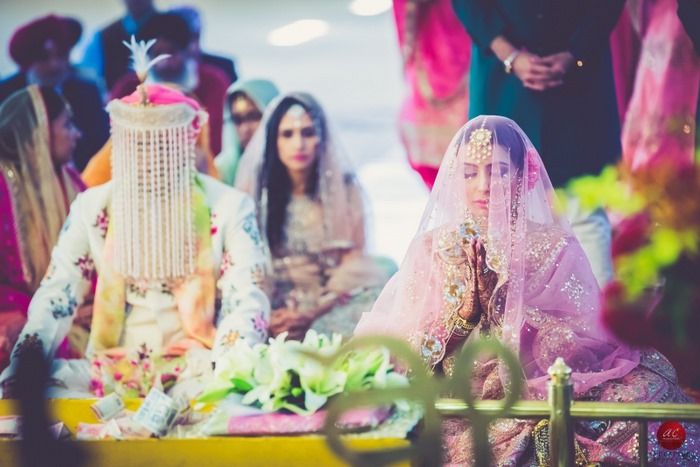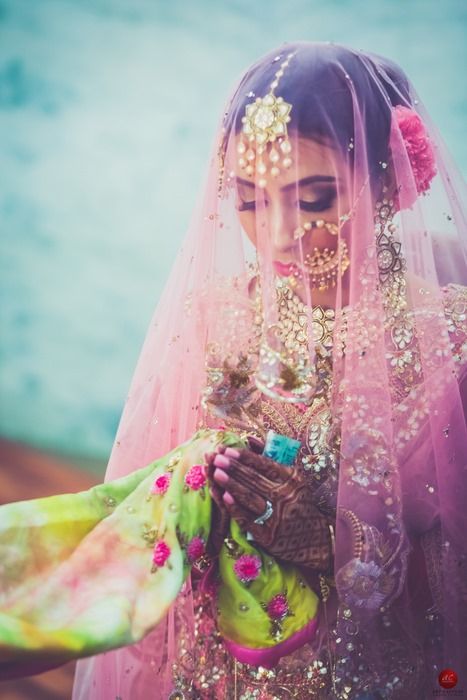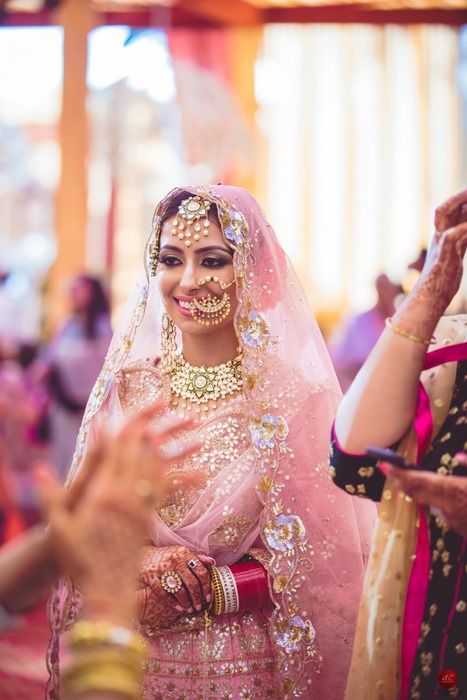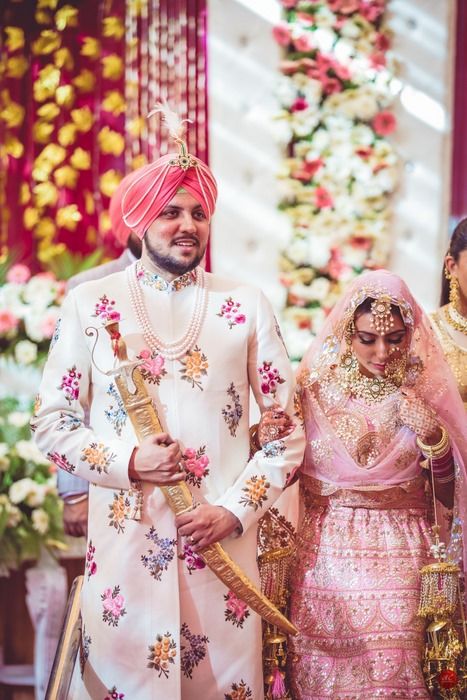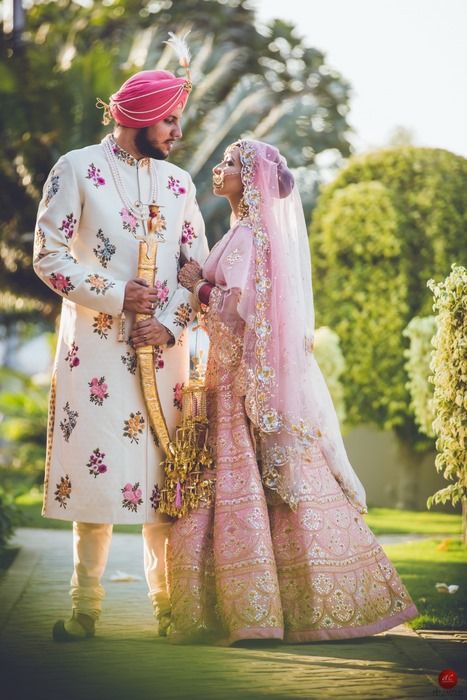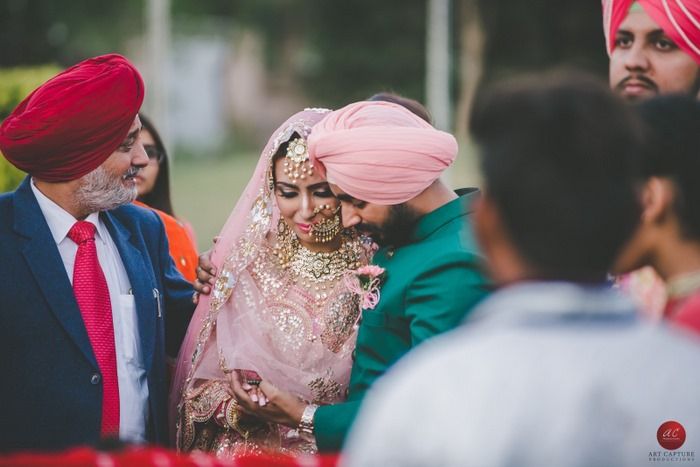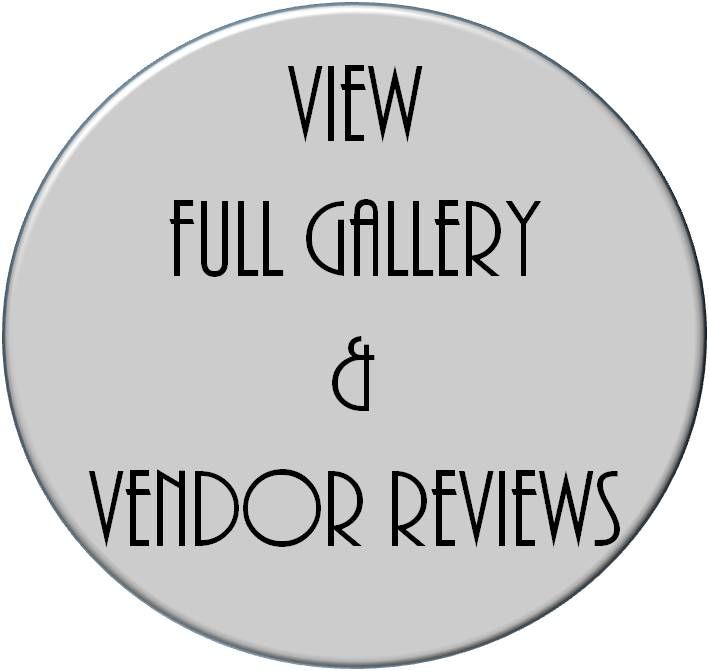 From The Bride:"I am the eldest child from the paternal side of our family and the only girl child in 8 generations - so everyone was super excited about my wedding. My parents and my younger brother were all over the place and very involved - right from my wedding dress to my jewellery, they gave me inputs. They also had this vision of a classic jat bride, all delicate, graceful and flamboyant, so that was the look we were aiming for. For my wedding lehenga, we tried many places, but the feeling of " say yes to the dress " was missing. Finally, when I tried this pink lehenga my dad and mom had tears in their eyes. I also love designing outfits so I the took the initiative and designed the veil myself. As for my jewellery, I wanted to wear something different so I designed my own jewellery with Gaurav Gambhir, a Delhi-based jewellery designer - from sketches to raw gold pieces we were connected through Whatsapp and phone along with uncountable trips from Chandigarh to Delhi. Not to forget my kaleeras, I designed them too. I wanted to wear big kaleeras and the design was inspired from my jewellery - so just like my jewellery, the kaleeras had pearls and pink resham tassels. Designing my nath was the hard job, I didn't know what size would suit my face so I took a sikh baby kara (a steel bangle worn by Sikh babies) and got it in that size. That's one good tip for brides looking to get the right size. The feet jewellery at the wedding and the Mehendi are called patriyan - both are ancestral jewellery belonging to my father's great grandmother and each piece weighs half a kg! Sherry wore Varun Bahl and since our wedding designers are different, we decided to add something that can connect our outfits. So I took the task of designing Sherry's palla while he got his jutti designed himself. 
I also looked at decor ideas on WedMeGood and was inspired by the DIY additions. So, I DIY-ed my haldi " batna"
backdrop home decor. Even the "chajj" was designed by me" explains Naaz.