Gorgeous Pastel Wedding In Thailand With Lots Of DIYs!
BY Latha Sunadh | 06 Mar, 2017 | 1768 views | 5 min read
This wedding may have the prettiest phoolon ki chaadar we have seen in a while , and also- the most color-coordinated vibe from head to toe! Rashi and Maurits, the couple featured here are founders of a leather design company called RAFF. So partners in business and life - and now, they planned this beautiful wedding together. This beauty of a wedding, all in pastel hues with basic but effective decor ideas and a perfect pool party is all we needed on a busy Monday. Photography by 1plus1 Studio was as beautiful as they come.
Meet Rashi & Maurits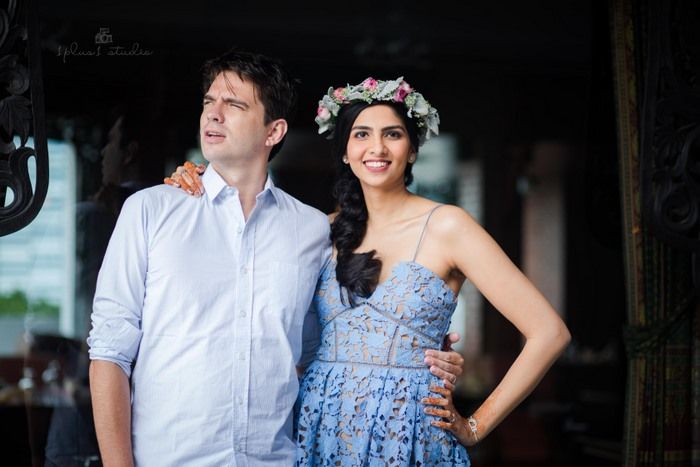 The Pool Party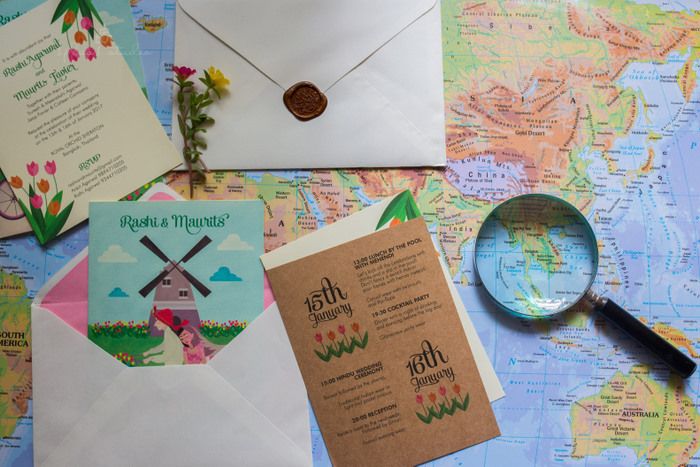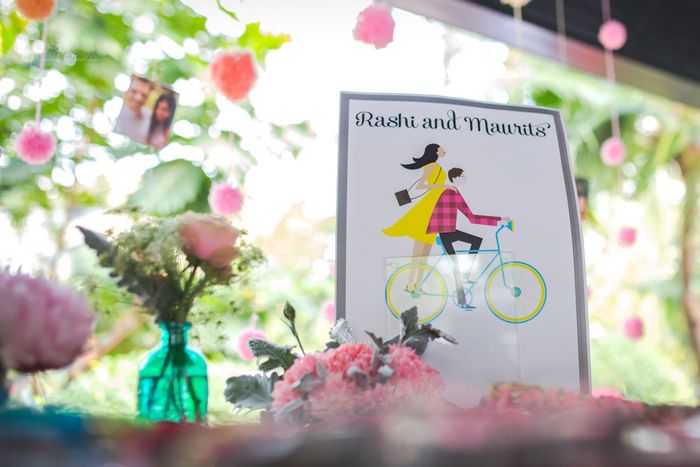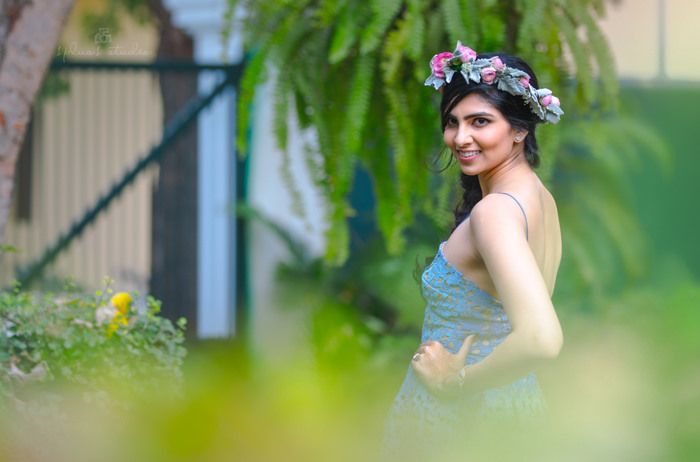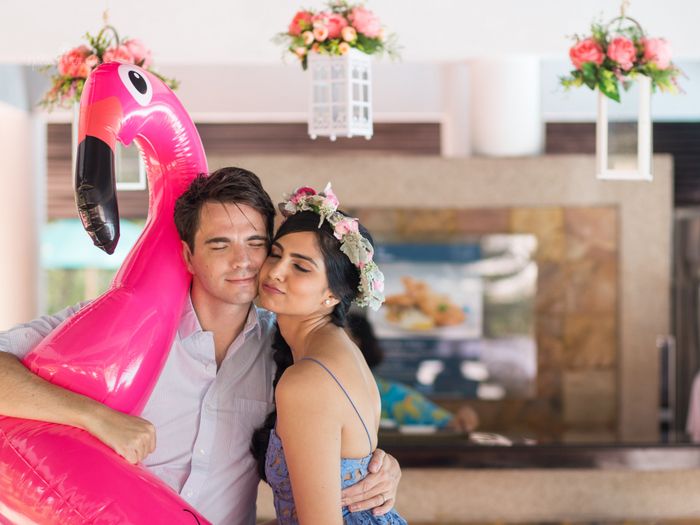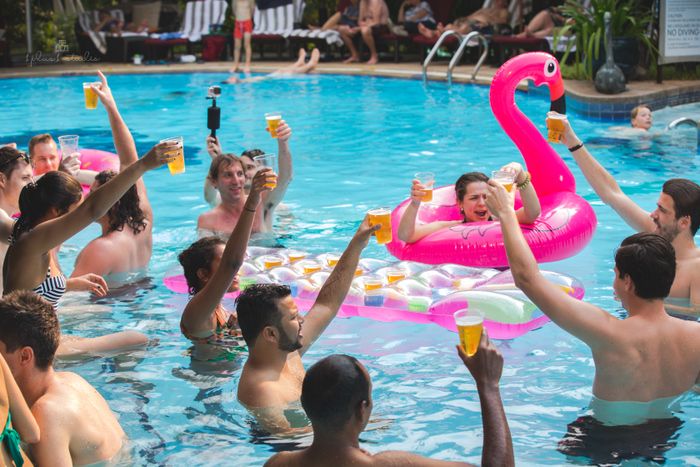 The Wedding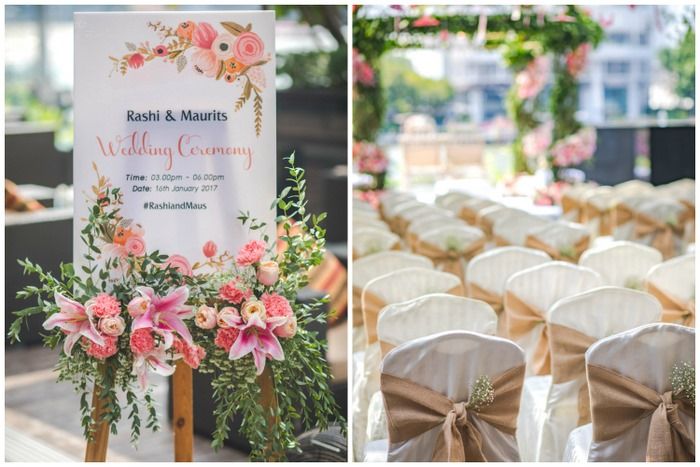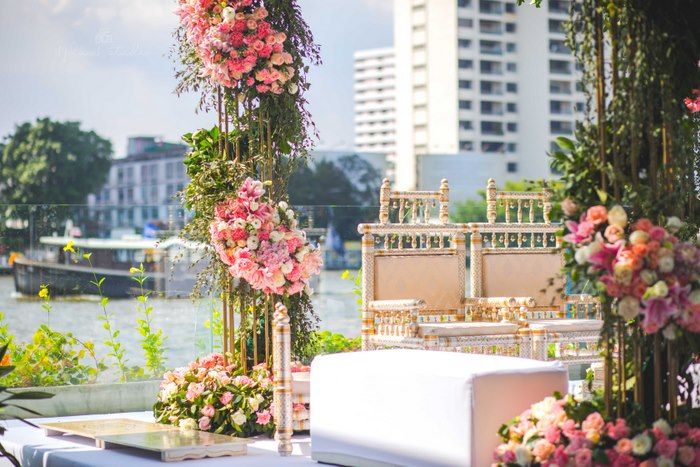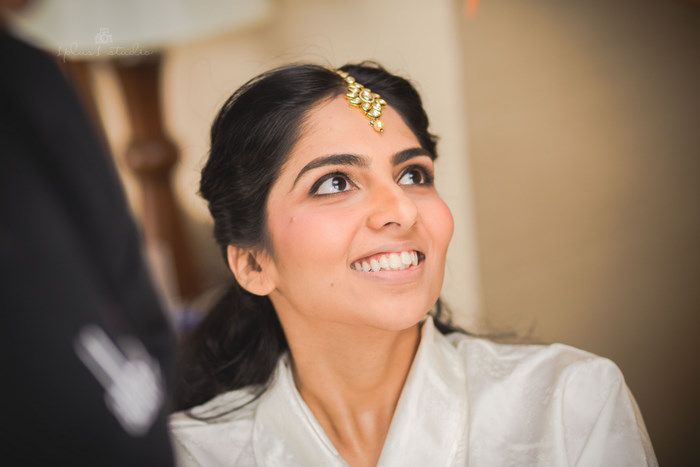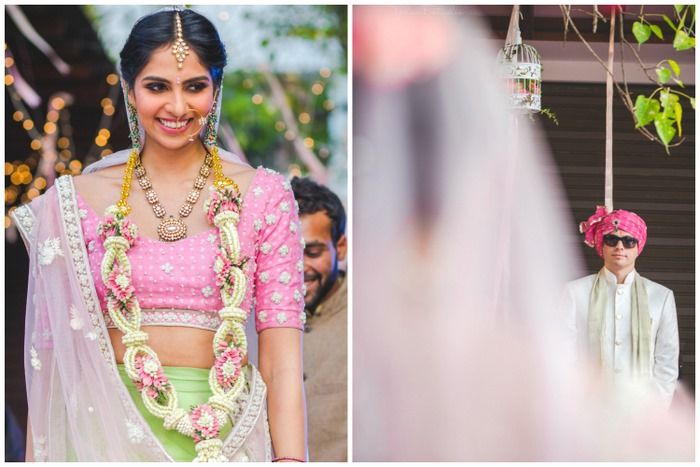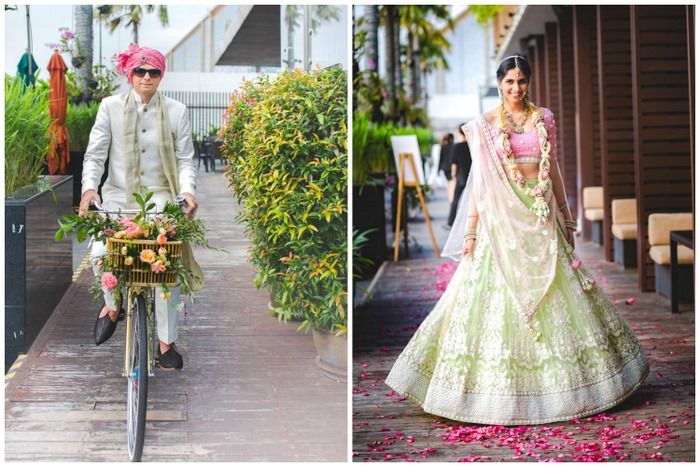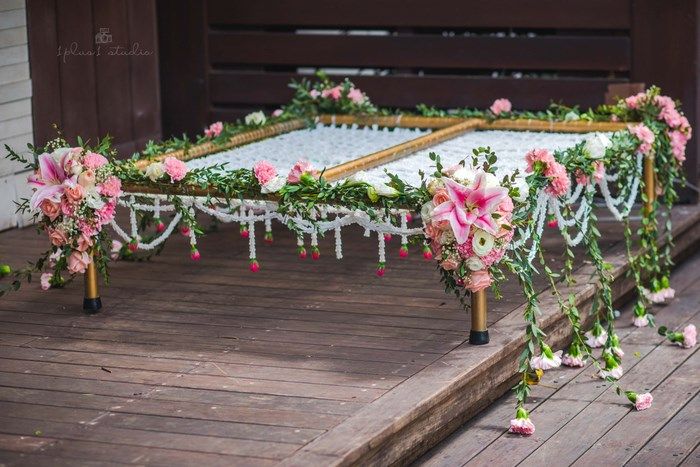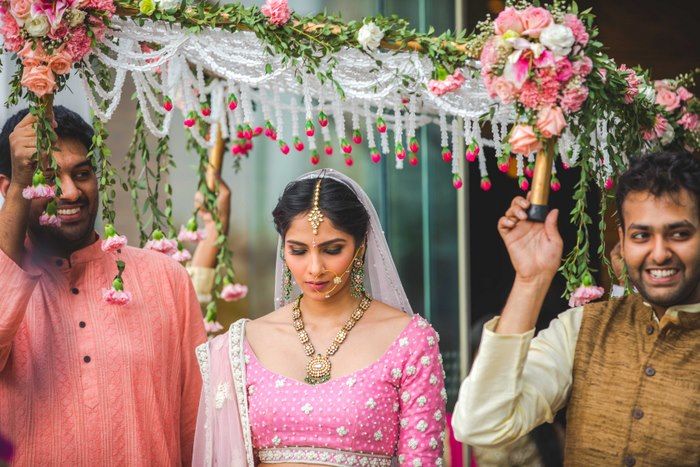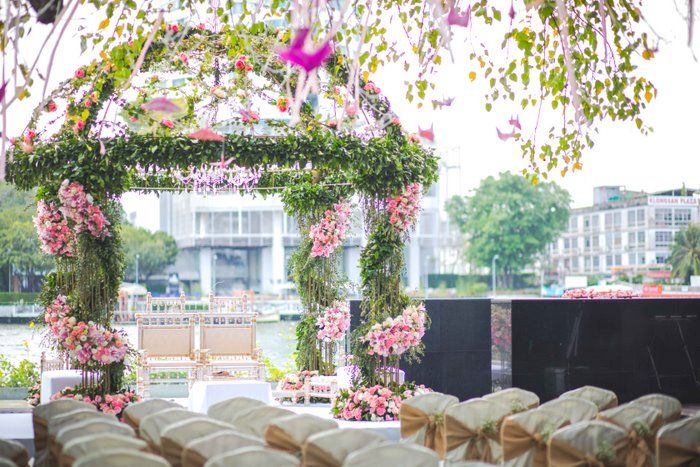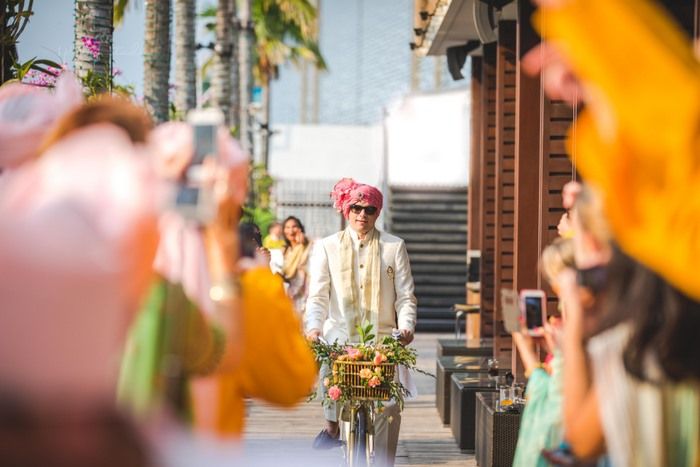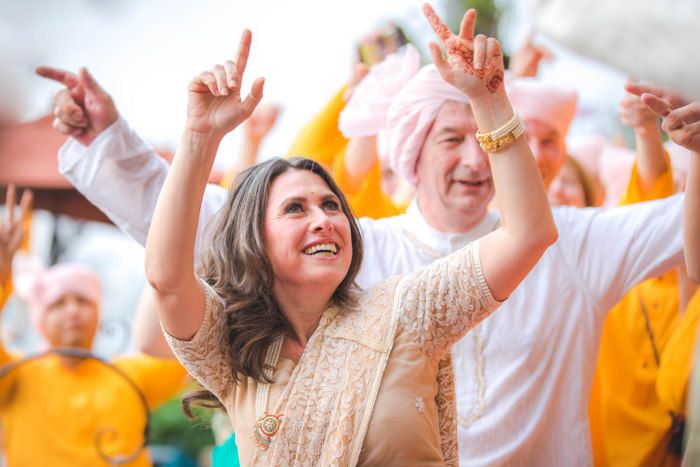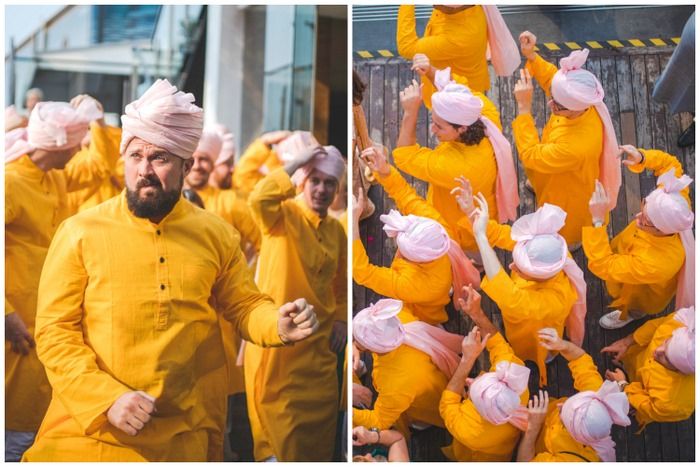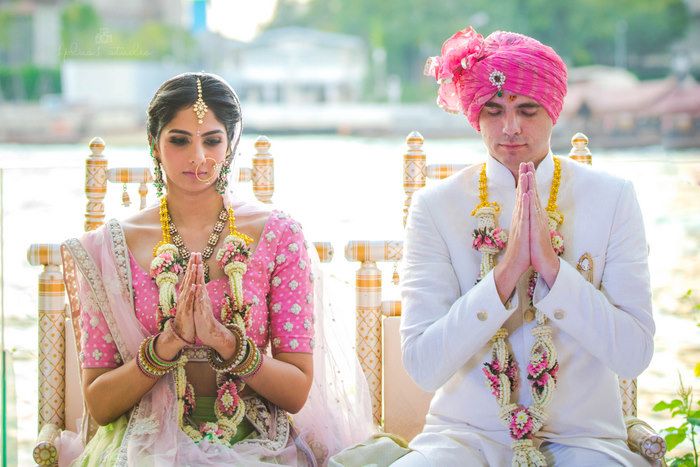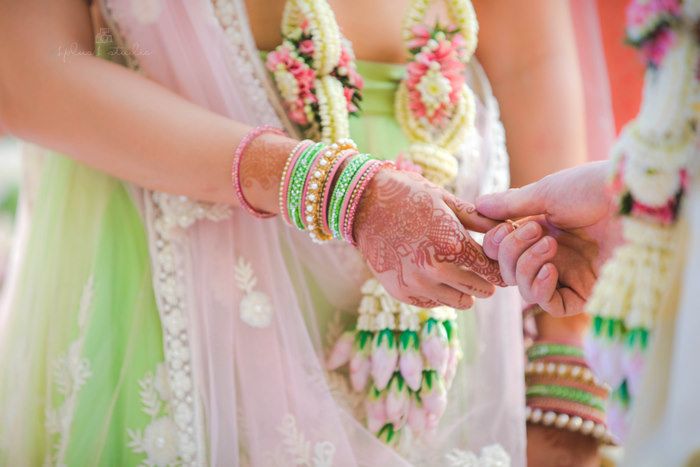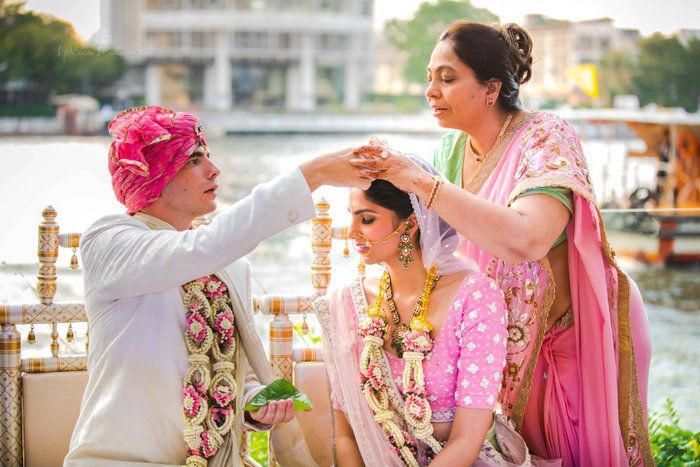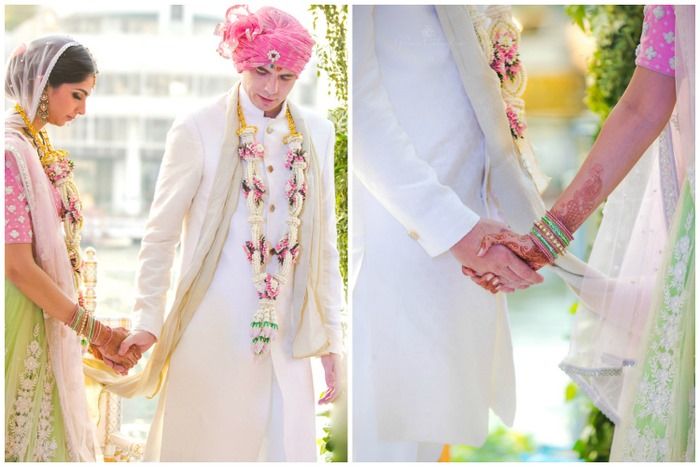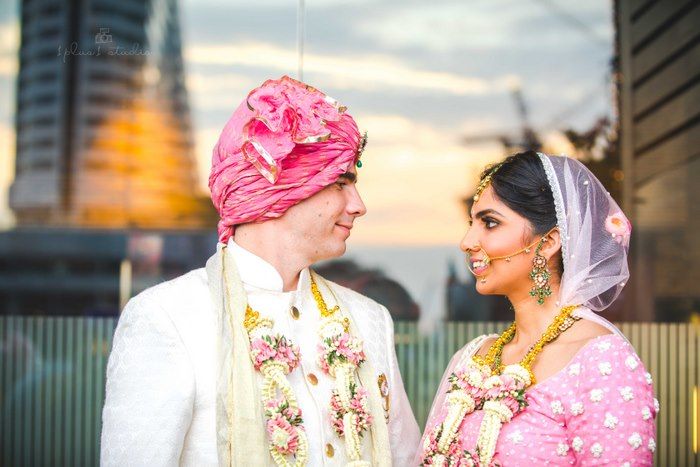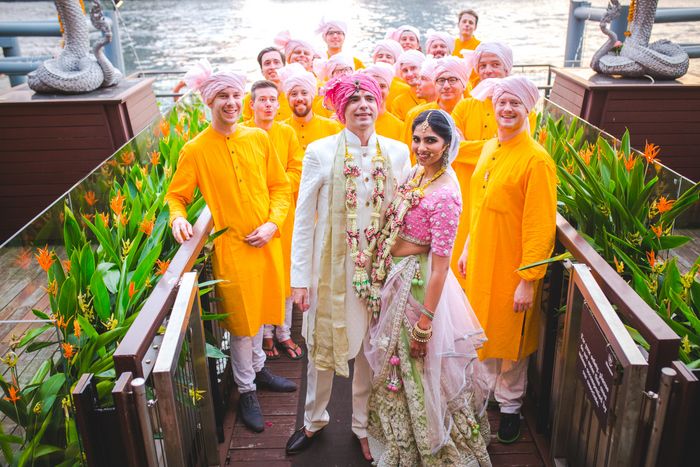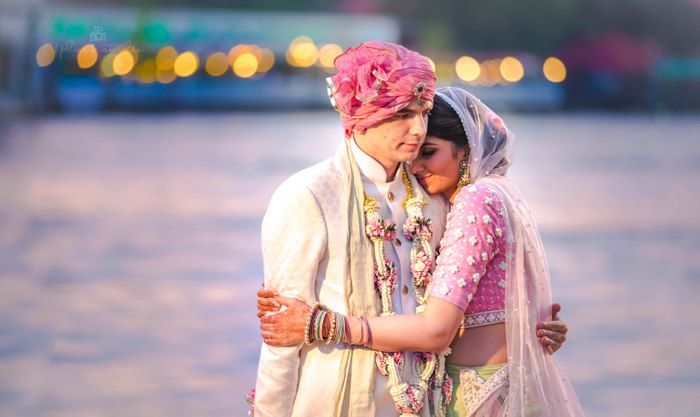 From The Bride:
"We chose Bangkok for our destination wedding as Maus and I love the vibe of and energy of the city. It is also an easy destination for people to fly to. We love the riverside with the Bangkok skyline and The Royal Orchid Sheraton was the perfect choice. The most important thing to us was that it should be a fun wedding, not just for the guests but also for us and the parents. We also wanted all the details to feel very personal so even though we had a wedding planner, we did a lot of DIYs and had a lot of inputs from friends on ideas for decor. Our graphic designer friend, Asha, designed the lovely illustrations for the invitations and then we got them locally printed. I then sat down at wax stamped each invitation myself!
We wanted everyone to stay in the same venue and all the events to happen there, so it would fee like a two day long continuous party! We didn't have a stage at any event as we waned to mingle and have fun with the guests. We also did not want to spend a crazy amount on the wedding. We worked hard to source things locally and keep our budget without compromising on quality. It is very much possible to do a destination wedding in a budget" says Rashi.
"I was very lucky that I had complete freedom to do whatever I had envisioned and we had a year to plan this. Since it was a Dutch-Indian wedding, we decided to keep the rituals limited to the wedding ceremony itself and just had parties the entire time! We had no pressure to do things a certain way so I really did get to see my actual dream wedding come to life.
We  started with a pool party instead of a Mehendi ceremony. It was chill event with drinks, food, mehendi and massages. I got my mehendi done the day before just so I could jump in the pool with everyone and enjoy the party, rather than watch everyone else have fun. It really set a good pace for the events to come. I wanted to be comfortable and keep things casual so I wore a dress from one of my favourite brands, Self Portrait and later changed into a swimsuit for the pool.
"The Hindu wedding ceremony was outdoors by the riverside under a peepul tree, during my favourite time of the day, sunset. We chose a pastel colour palette for the event and colour coordinated everything. The Wizkim team really did a tremendous job into making the venue look like a fairytale. Everyone's favourite part I think was the baraat. We had an army of 35 Dutch guests, with the men dressed in orange kurtas, the national colour of Holland. They did a fantastic job dancing to the Dhol beats. Maus entered on a bicycle, which was the theme the entire wedding and also a nod to his home country.
As I am a designer and fashion is very important to me, I was quite picky with my bridal outfit. I wanted something completely different from the traditional bridal look and Rehane was the perfect choice. I explained to her the kind of colours and cut I was thinking of and left the rest to her to custom design the lehenga for me. I am not the biggest fan of gold so I loved the white pearl embroidery she did on the lehenga which made the whole outfit look very fresh. The pink and mint green to me was perfect for a day time wedding. The jewellery was from my grandmother and accented the outfit perfectly. Maus wore a minimal cream sherwani with a pink safa which complemented the colours of my outfit.
The Reception was in keeping with western tradition, with cutting the cake, first dance, dinner, dancing and speeches. We had the place lit up with fairy lights and paper lanterns. It was the perfect night to end to the best two days. I fell in love with this long navy blue silk gown at Rehane and had to have it! It looked so regal and elegant and the back is to die for" adds Rashi.
---
Vendors: Venue & Catering: Royal Orchid Sheraton, Bangkok Decor: Wizkim Wedding★ 5 Bride's Outfits: Pool Party outfit by Self Portrait, Cocktail Party outfit by Bebe; Wedding & Reception outfits by Rehane Groom's Outfits: Cocktail Party outfit by Raymond; Wedding outfit by Syed Bhawker & Co, Chennai; Reception outfit by Raja Fashions, Bangkok Jewellery: Heirloom Makeup: Anjali Bhasker from Ablaze by Simran Takkar★ 4.9 Invitations: Illustration by Asha Das Photographer: 1plus1 Studio★ 5