Stylish And Elegant Sundowner In Delhi in White & Green!
BY Latha Sunadh | 05 Mar, 2017 | 4465 views | 3 min read
Tell us to give you a description of our version of a perfect sundowner - and this will probably be it. Let's count the number of things we absolutely adore about this wedding - the enchanted forest decor in white and green that's ultra elegant, the brides beautifully styled jacket lehenga, the guest's discerning style , the grooms butter yellow pag, the sister of the grooms gorgeous sharara and the list goes on. But most of all, don't miss this couples epic hashtag etched as a giant monogram to pose against. What's the story behind it ? Well read on. Held at Vista in Delhi, all this gorgeous-ness was shot by Through the Barrel★ 4.6 .
Meet Jaiveer & Ketki
She's a Gujju from Mumbai. He is a sardar from Delhi . Hence the hashtag #TandooriDhokla ! After dating for a few years, these guys tied the knot in Mumbai followed by a beautiful sundowner reception in Delhi.
The Sun-downer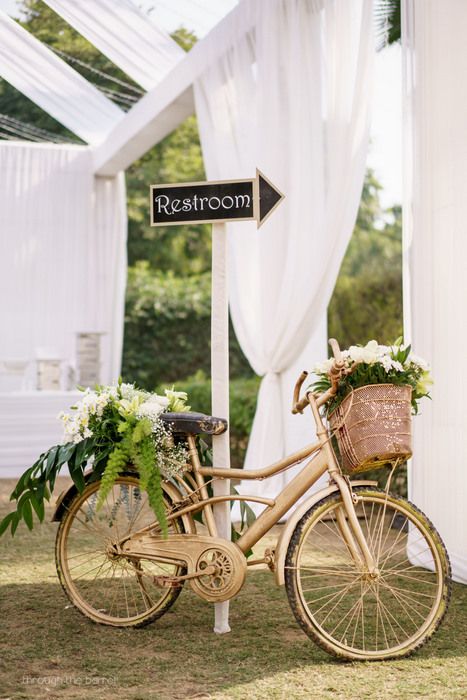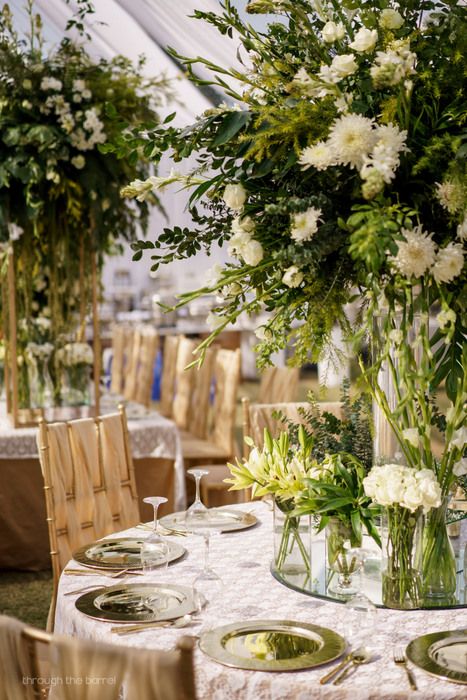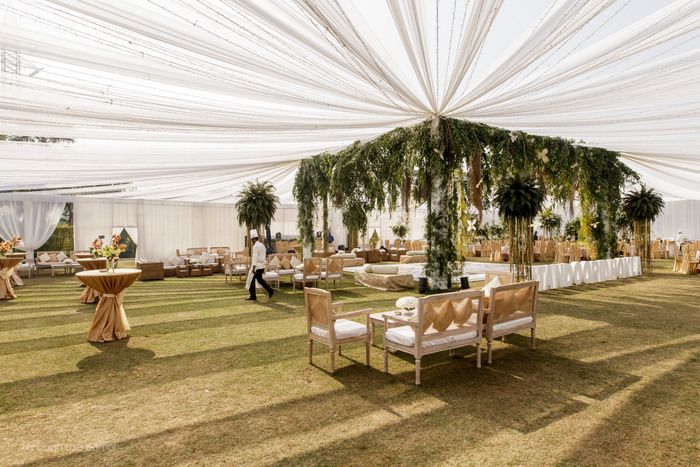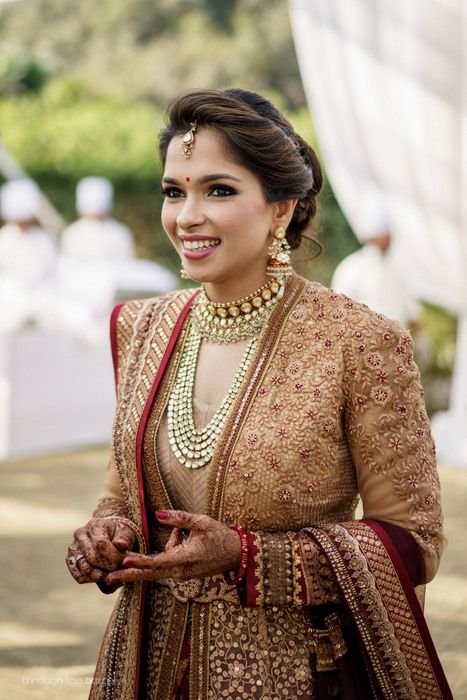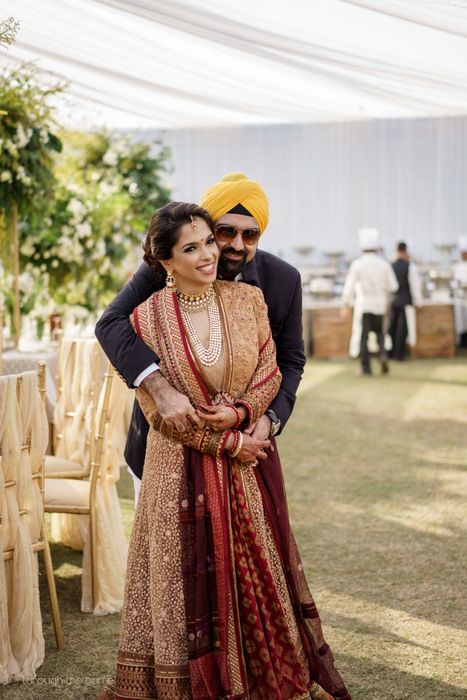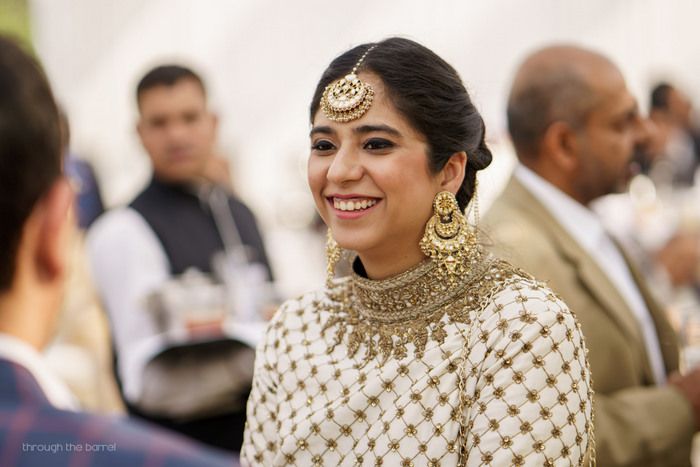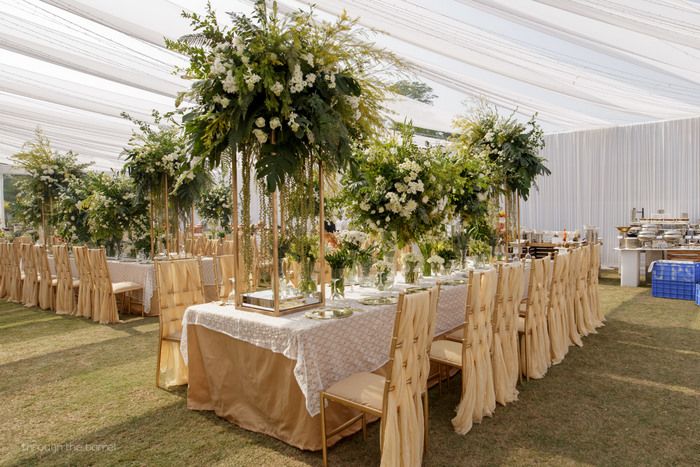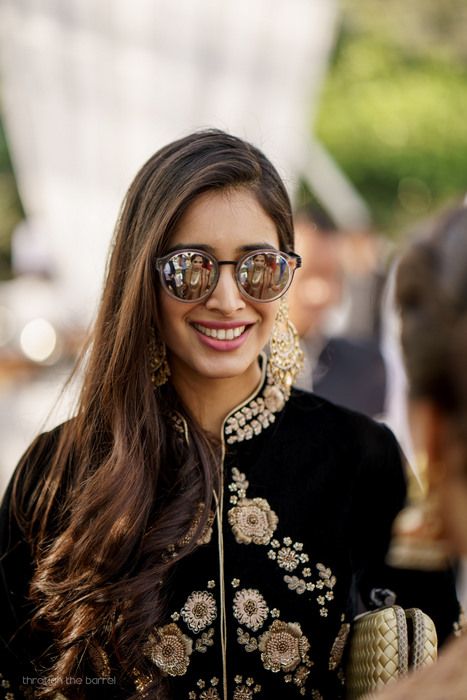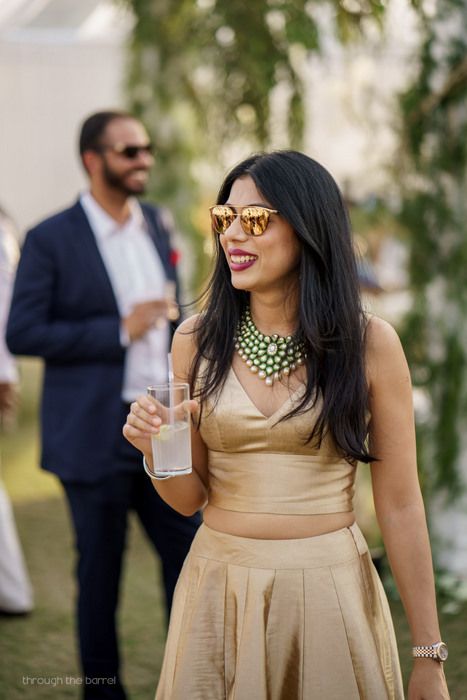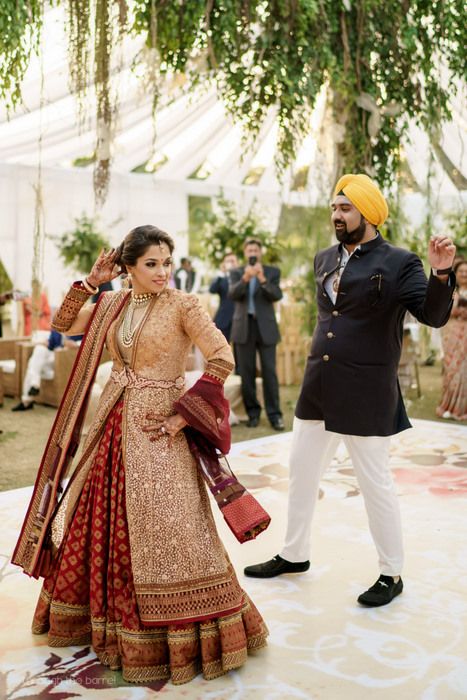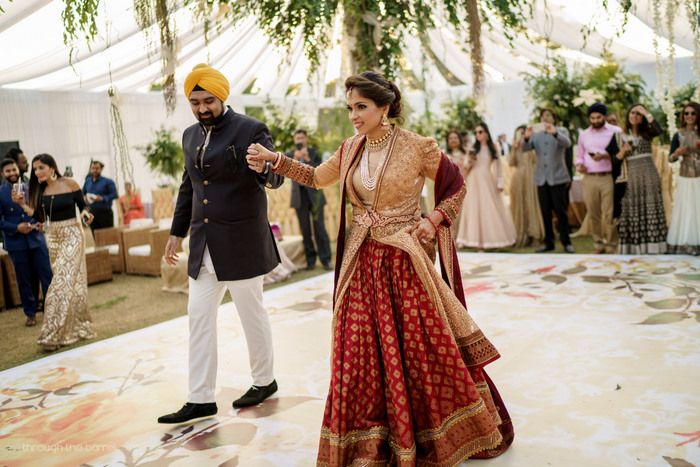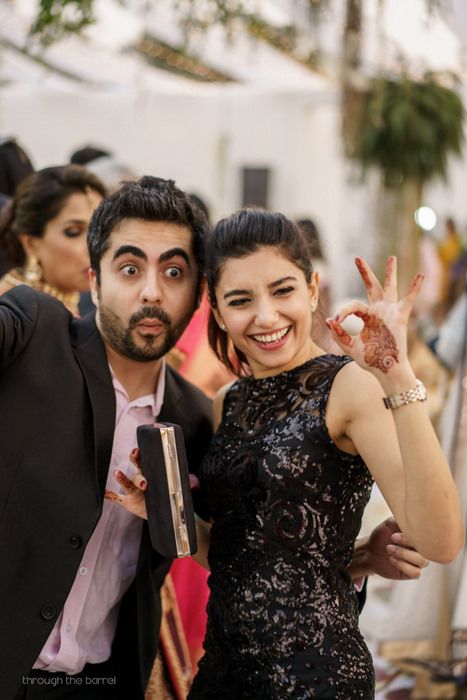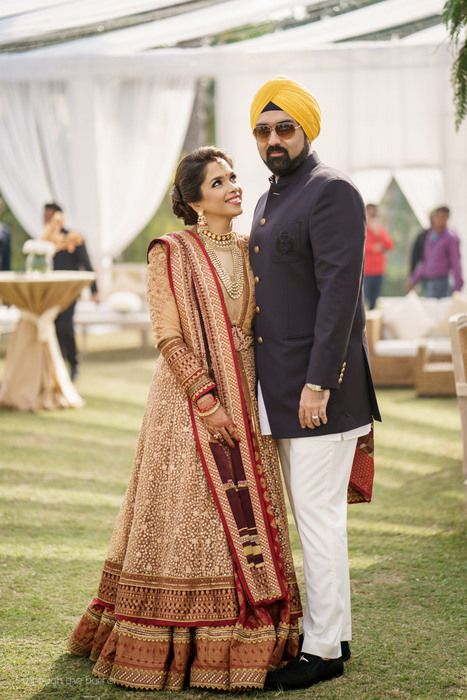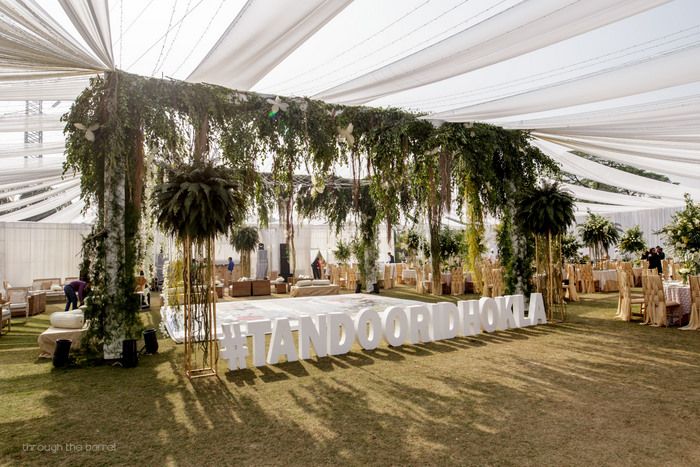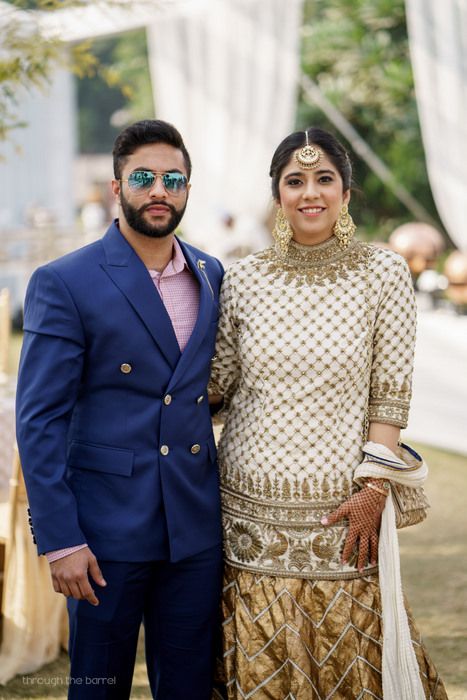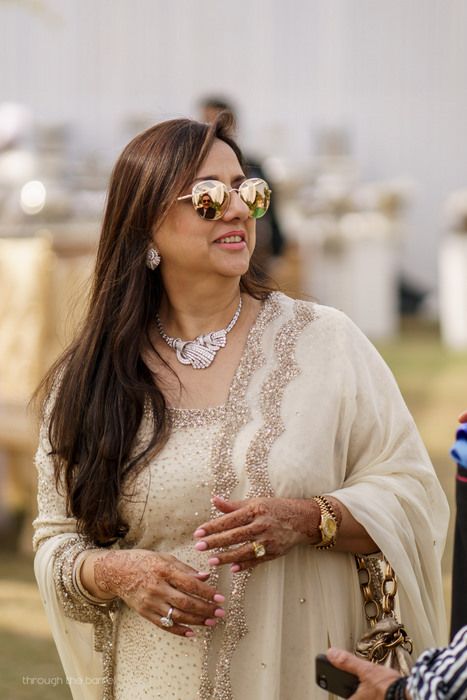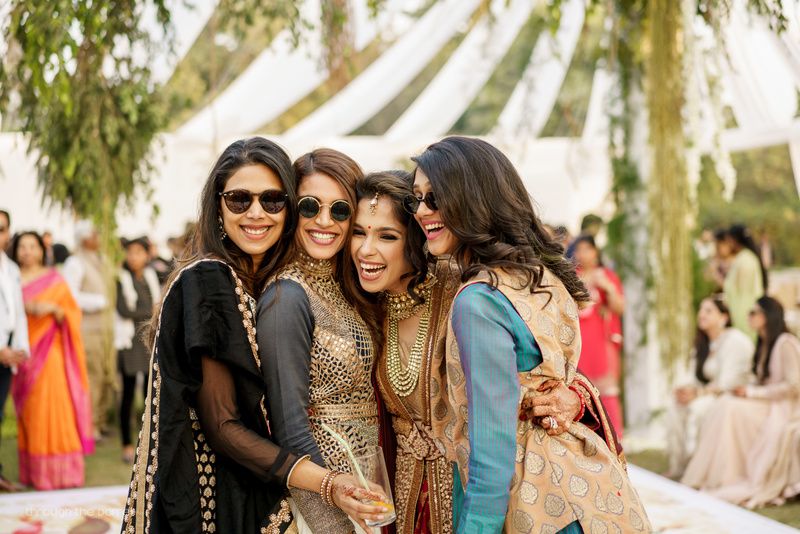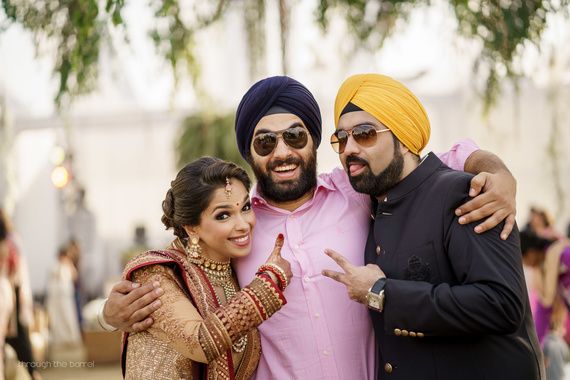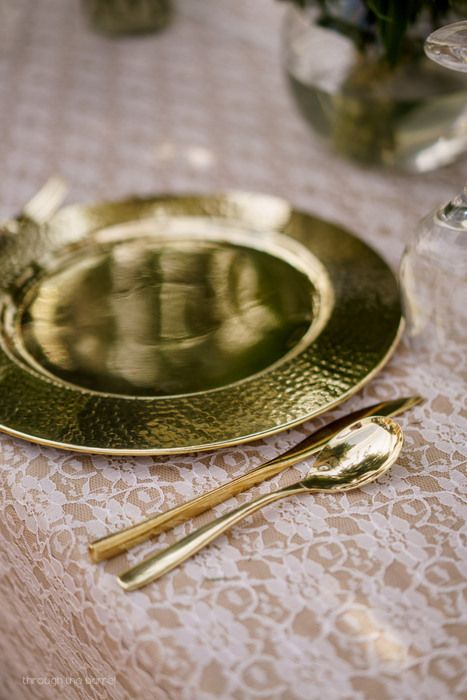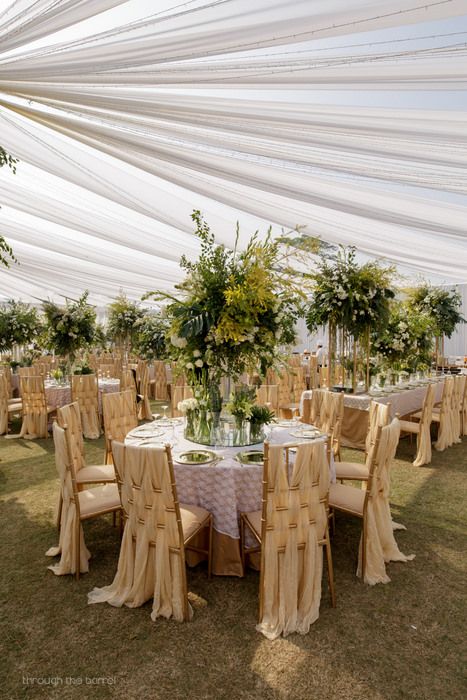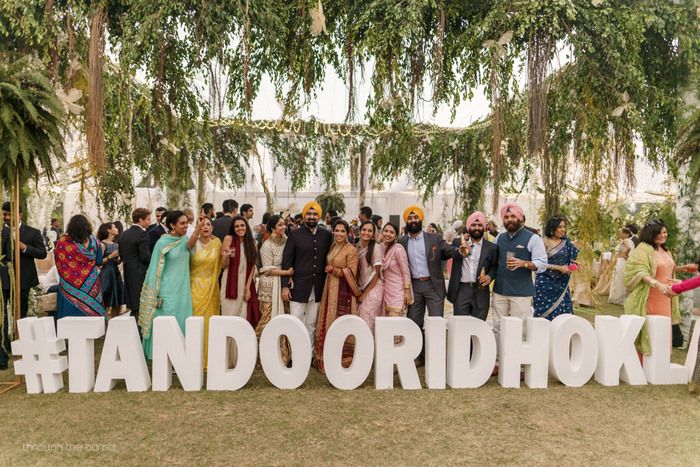 From the groom's sister, Amanat:
Since the wedding was going to be in Bombay, we knew we had to do one function in Delhi for all our friends and family. We didn't want to call it a reception as it was too formal sounding. Besides roughly knowing what we wanted, we knew what we didn't want. We didn't want a stage where guests came to meet the couple. We wanted to have a party where we celebrated the newlyweds and they were as much apart of the fun. We decided to do a day to night party starting from lunch to a sundowner. We started at 1 pm and ended at midnight!
My mom loves nature. She loves greenery and the environment. So when we finalised on the location, we knew that we wanted to use it for its natural setting as much as possible. So we developed and conceptualised a theme of a green and white enchanted forest. More than flowers also we wanted there to be a lot of greenery. We wanted to semi cover it as we needed to make provision for lights since we anticipated the event going on till late in the evening.
We wanted fun and quirky details - the bicycle, the # on the grass. All this helped in making the party less formal looking and more fun.
A big shout out to our one and only favourite - Tarun Tahiliani who helped us conceptualise the whole decor and put us in touch with the very talented and amazing decorators Ritesh and Akhil who helped transform the space into the most beautiful and magical scenario we could imagine. They really turned our vision into reality. The party would definitely not have been the same without our Dj - Bhavuk (he was the first call we made when we finalised on a date to make sure he would be available) And a big shout out to Punit Sikand and Lama (Speak easy) for their amazing hospitality team for food and staff.
---
Vendors: Venue: Vista, New Delhi  Bride's Outfits: Tarun Tahiliani★ 4.7 Groom's Outfits: Sahil Aneja Makeup: Jasmeet Kapany Hair and Makeup★ 4.9  Photography & Videography: Through the Barrel★ 4.6  Invitations: Amanat Dugal Catering : The Kitchen Art Company★ 5 Jewellery : Falguni Mehta
Planning your wedding in Delhi? Find the best AC banquet halls in and around Delhi.