Groomwear Silhouettes That Are Not Your Usual Suits, Sherwanis Or Bandhgalas!
BY Sakshi | 17 Oct, 2018 | 6240 views | 2 min read
Grooms are not afraid to experiment these days, and we love how cool they're dressing up for their wedding! Gone are the days when suits, sherwanis or bandhgalas were the only options they had, and in 2019, the bar will be rising even higher! Yep, here are some cool new silhouettes to consider for grooms in 2019, and we'd highly recommend these if you'd like to try something new and refreshing!
The 'Manarkali'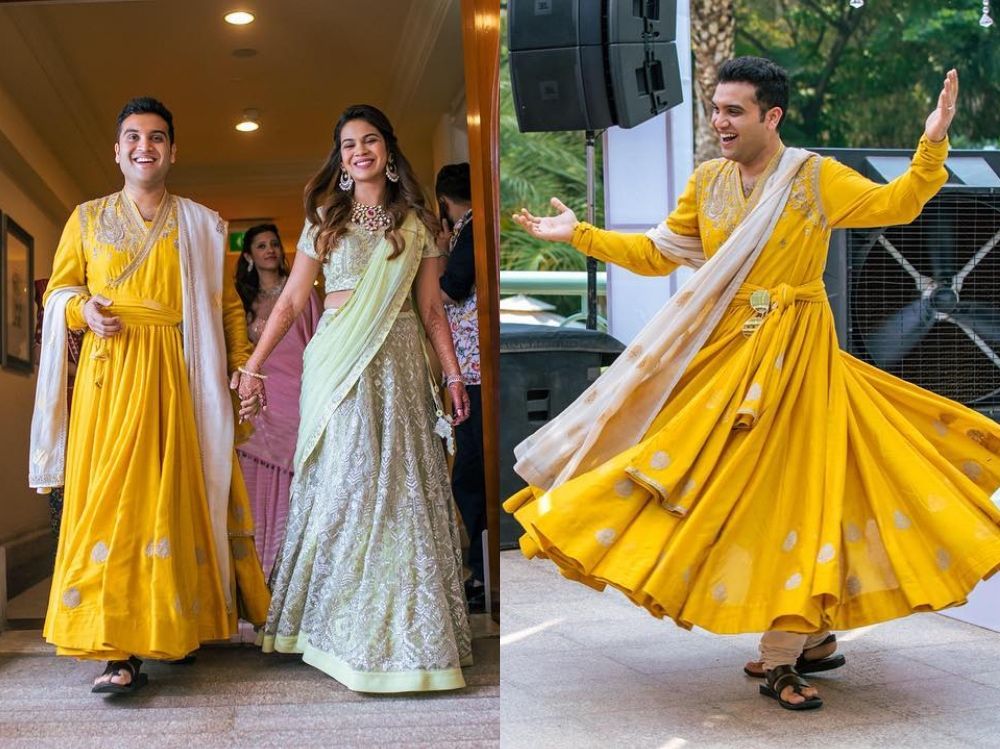 Images via Dream Diaries Photography★ 5 ; Outfit by Anju Modi★ 4.9
Abu Jani Sandeep Khosla introduced this on the runway, and this one really stands out! Very unique for a groom, although we don't know how many takers it would find!
Attached capes and drapes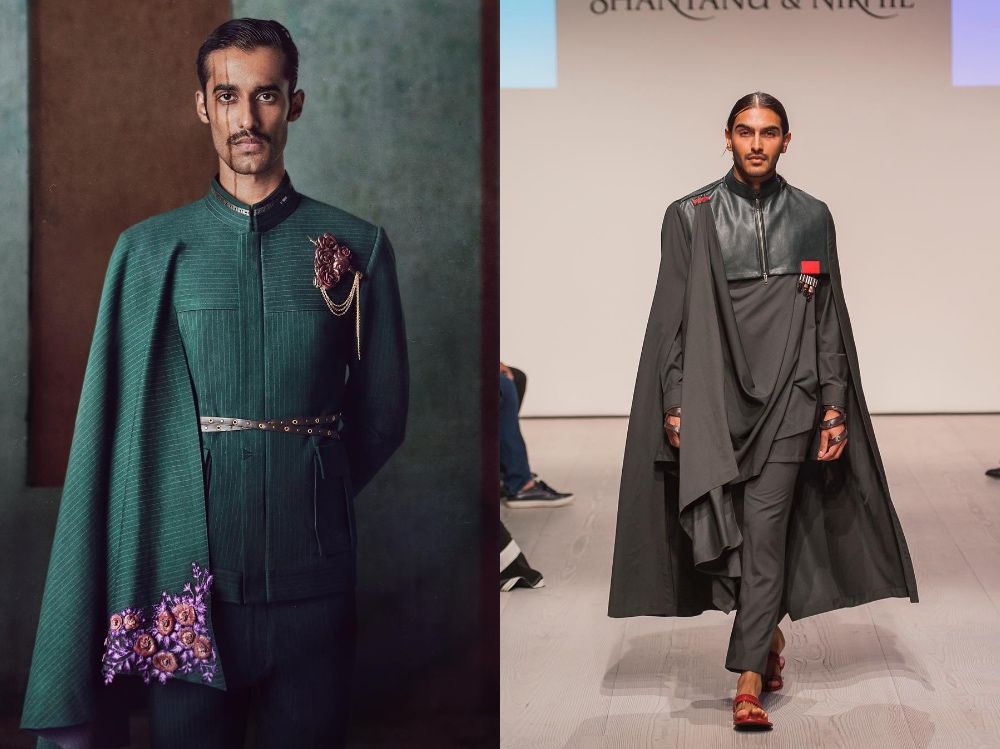 Outfits by Shantanu and Nikhil
How amazing does this look? Capes and drapes attached to the kurta or the jacket! So edgy!
Asymettric Peplum Kurta
Image via Aashna & Bhisham (Delhi) 
Now that is one unique silhouette we came across, and it's just so fresh and new for grooms! Not only is is peplum, but asymmetric too, and we love a groom who can carry that off!
Sherwanis with fitted kamarbandhs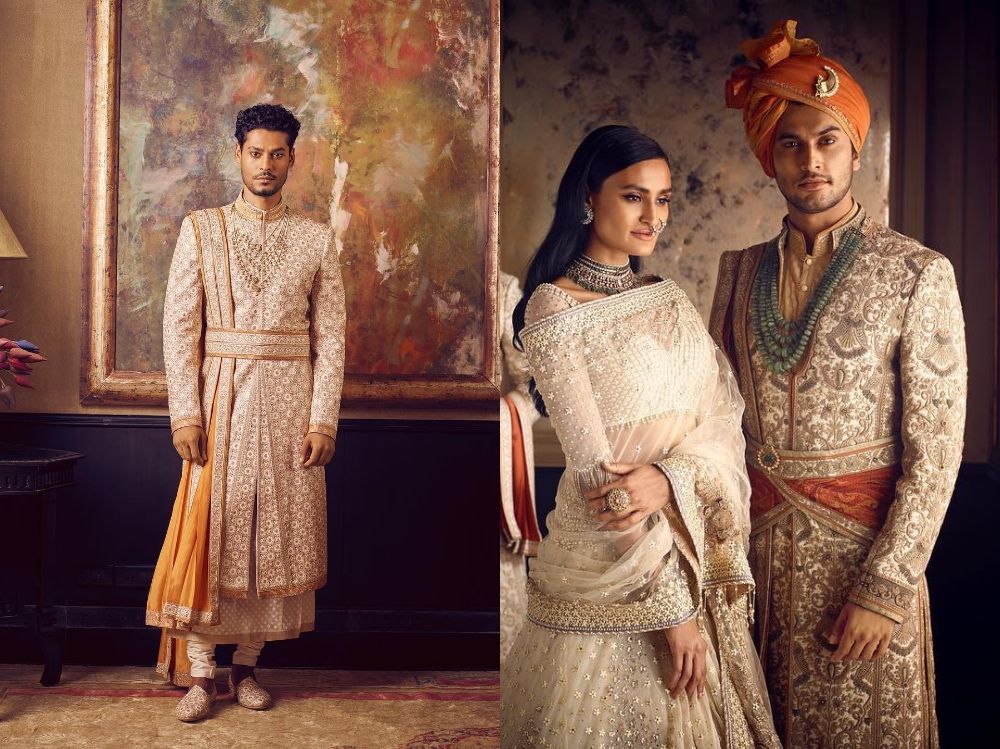 Image and Outfit by Tarun Tahiliani★ 4.9
This is another new silhouette, and so nice for the regal groom! Really packs a punch doesn't it?
Cowl kurtas with cropped or long jackets!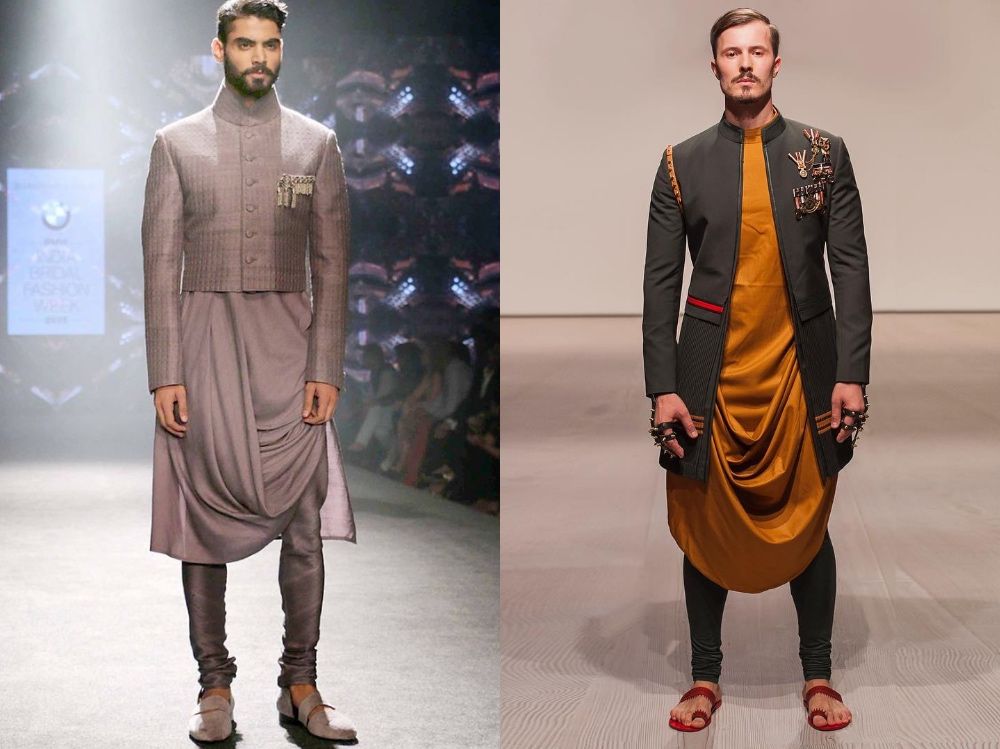 Image via Shantanu and Nikhil 
Cowl kurtas look so cool, and while they have been around for the last couple of years, they are really catching on with grooms these days!
A-line Sherwanis with a jacket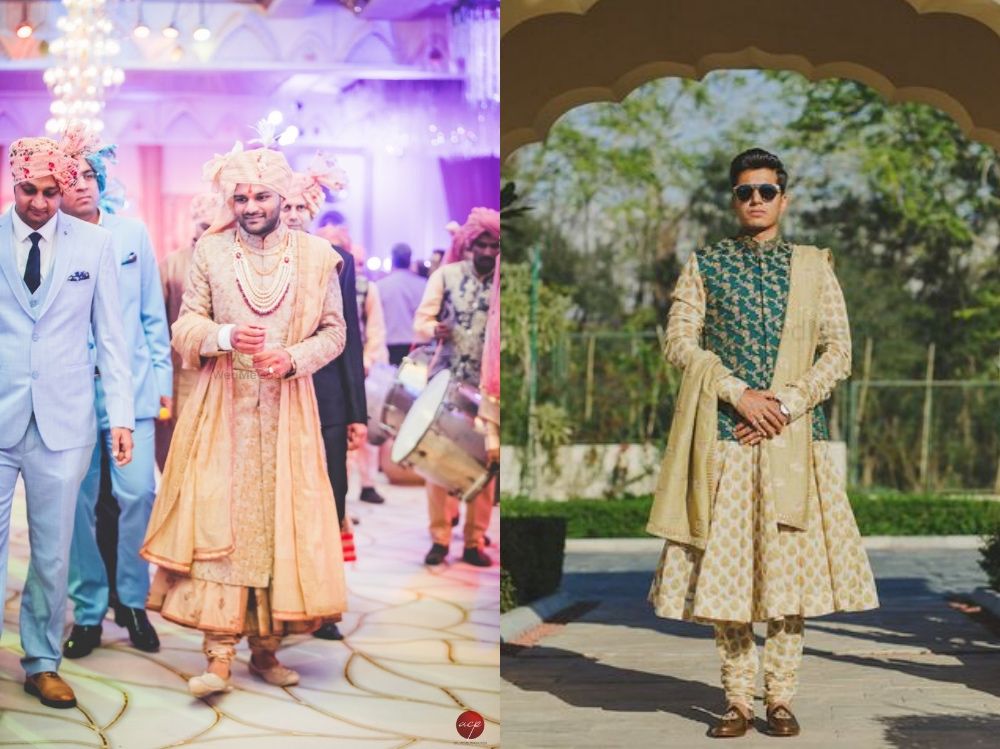 Image via Artcapture Productions★ 4.5 ; Outfit by Rimple and Harpreet Narula★ 4.9  and Smily & Abheshek (Chandigarh); Outfit by Sabyasachi Mukherjee 
Another great trend for grooms who want a regal look! This style seems way more wearable than the Manarkali!
Or kurtas with waistcoats and jackets!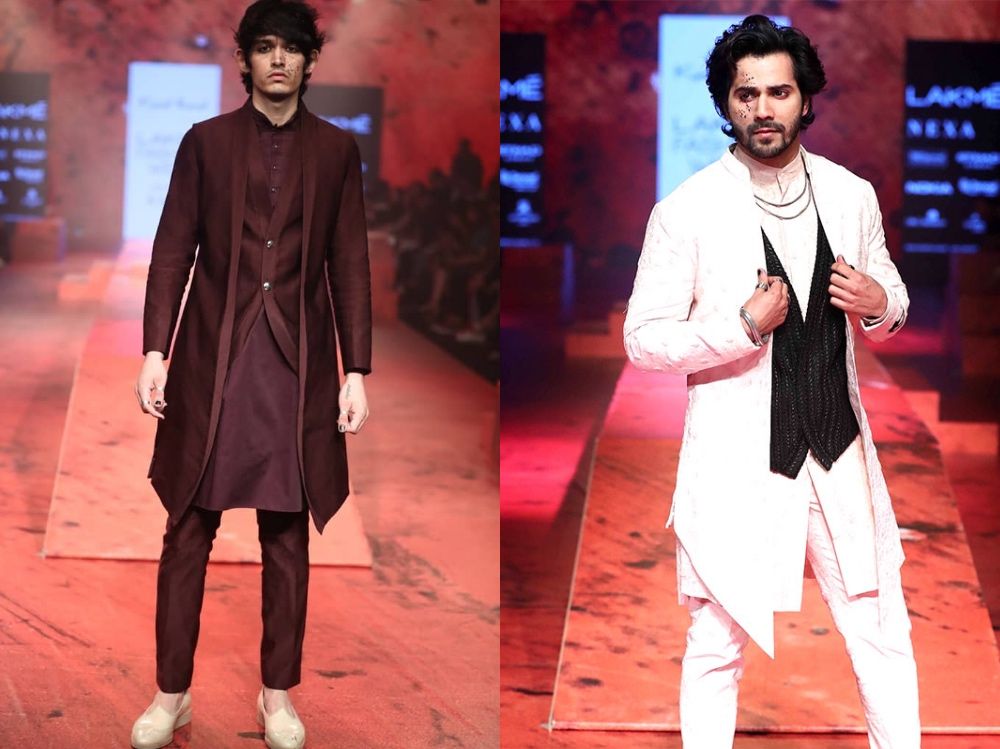 Image and Outfit via Kunal Rawal★ 5
Kurtas with waistcoats? We spotted these during Kunal Rawal's show, and it's such a fun detail to add to the groom's look for just about any function!
Layered asymmetric kurta-long jacket combo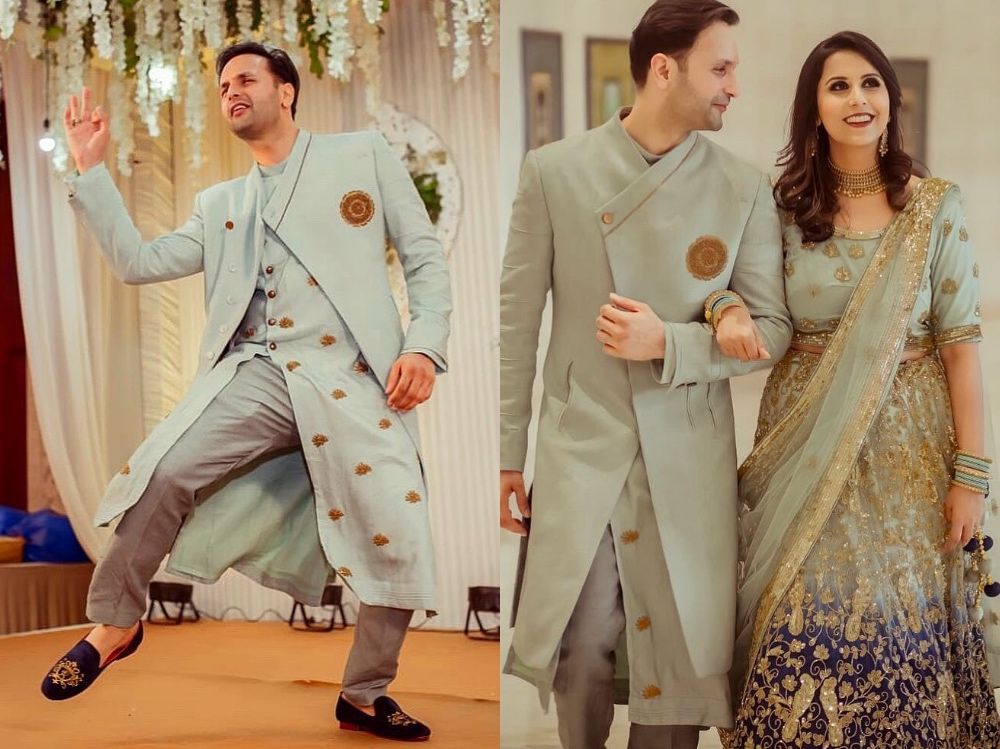 Image and Outfit viaJatin Malik Couture★ 4.6
This one is nice too, so modern and unique with a twist- plus, we're really digging that hue for grooms! 
ALSO READ: The Best Sherwani Labels For Every Budget! #GroomWear