How Much Does A Pre-Wedding Shoot Cost?
BY Sakshi | 18 May, 2018 | 44298 views | 4 min read
Pre wedding shoots- you may or may not be very fond of them, but it is true that they are the only time that you guys can really sit back have fun (look like yourself) and get some great photos that might adorn your walls some day. If you are keen on getting one, how and where and when you plan is something that depends on you. While we absolutely love all kinds of pre wedding shoots- ones at home to destination ones, the question is bound to cross a lot of your heads, especially those planning to get married in the near future- how much does a pre wedding shoot really cost?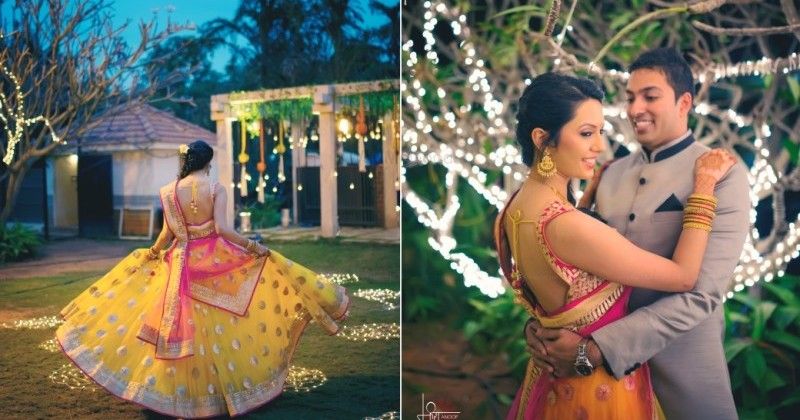 Browse a list of photographers and their prices here
We have compiled a list of photographers with their prices for wedding photography as well as pre wedding photography shoots (Just click the see detailed price info on each profile). You can see photographers here: Wedding Photographers . You can choose your city- Delhi, Mumbai, Bangalore and browse the showcase then see each ones pricing.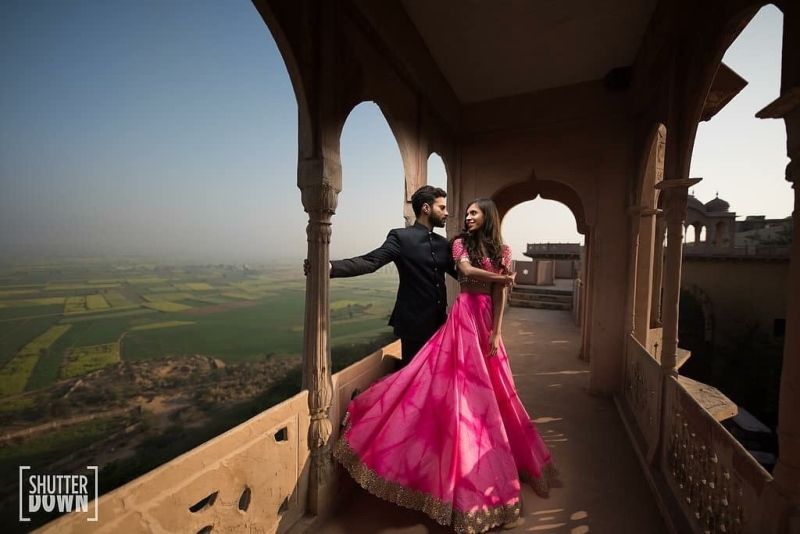 Average Deals We Found 
If you plan on getting a photographer only to shoot your pre wedding shoot, then this is how it might go down:
Small-time of Beginner Photographers might charge anything from about Rs 10,000 to 15,000 for a pre wedding shoot. 
Mid-level photographers might cost anything between Rs 20,000- 30,000
Mid-high level photographers might cost about Rs 40,000-Rs 50,000 
High level popular photographers might charge above Rs 50,000 per day for a pre wedding shoot.
Some photographers might even be willing to charge you on an hourly basis- so if you're planning a simple one, this can highly benefit you!
So basically, depending on the photographer and package chosen, your pre wedding shoot could be anything between free to about Rs 50,000 a day! There could be extra charges when you consider videos or a pre wedding shoot with different concepts and post production. If you want to get a shoot done with your girls, then ideally you could get that included in your pre wedding shoot or your getting ready shots as well!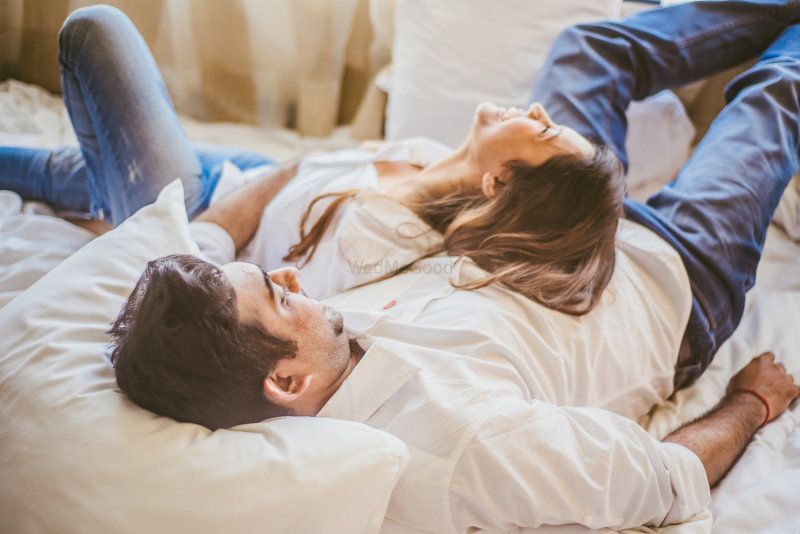 Image via YOU by Poonam Kotecha
Another great tip for saving money is to book a photographer who is based in the same city as you plan to do your pre wedding shoot in. In that case, you will not have to additionally pay up for their travel, conveyance and stay. But yes, if you've chosen a photography package for your wedding and the photographers have thrown in the pre wedding shoot for free, then you will still have to pay the overheads if it is a destination pre wedding shoot you're planning to have.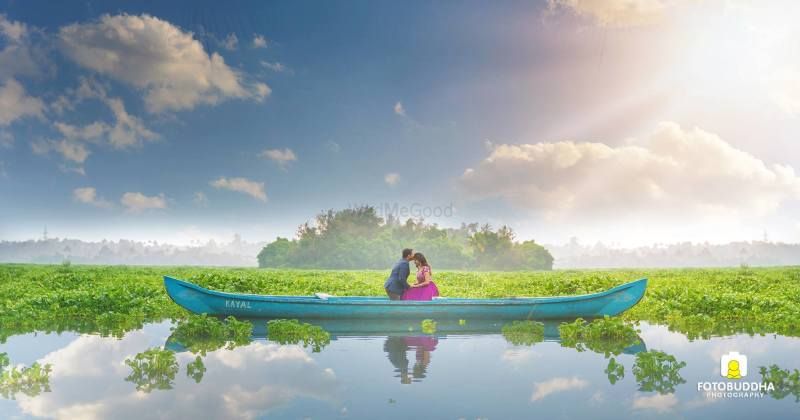 More variable factors that might add to your pre wedding shoot are:
The City: Doing it in your own city that's the same as the photographer is the most feasible thing, otherwise spending on their commute, conveyance and stay is on you, which could add up, whether it is India or abroad.
The Venue: Whether you plan to do it at a venue that's free (your house, the park) or some place that's chargeable (pre-set pre wedding shoot venues), this can add on to the cost.  Pre wedding venues that have the perfect location can charge anywhere between Rs 25,000 per day to Rs 50,000 per day. 
The Props: Check with your photographer if you have certain props in mind. If they already have them, then you could request them to get it. Else sourcing them is up to you and you'll have to pay for it. Your 'props' could also be doggies or animals from a shelter- so pick a theme or themes and decide accordingly!
The Makeup: Choosing to do it on your own is free, otherwise we do see a lot of brides-to-be employing an MUA for their pre wedding shoot.  You can also avail WMG's family makeup service and choose the Silver package starting from Rs 4,000 for hair and makeup for your pre wedding shoot. 
The Outfits and Accessories: Of course, totally up to you if you want to wear something you already own, buy something new or even rent.
ALSO READ: Alternative Venues for a pre-wedding shoot that are not "Done & Dusted"!