How To Make The Most Of Your 20 People Wedding!
BY Garvita | 11 Jan, 2022 | 491 views | 3 min read
We learned about intimate weddings in the true sense in 2020 but two years later we wished for something different, something magical! But alas, all we got was deja vu or we should say 2020-too (pun intended). While we understand that hearing about your lavish wedding celebration coming down to an intimate one may be overwhelming, especially if you waited all this while for things to get better. You may be in a dilemma to consider postponement, and yes, it is ideal. But imagine having a backup plan?
Ahead, we're trying to help you find a silver lining with tips to make the most of your 20 people wedding. Give it a read!
Send Handwritten Invitations To Your Small Guest List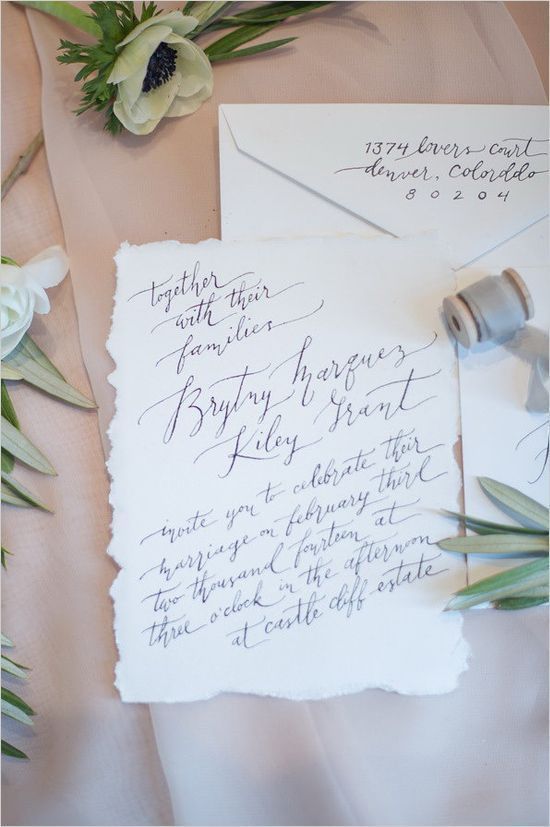 Image via Pinterest
Since you get to invite only your closed ones make it extra special! Handmade invites will not only save cost but will add a personalised essence to your intimate affair. Easily doable!
Consider Your Family Home For The Venue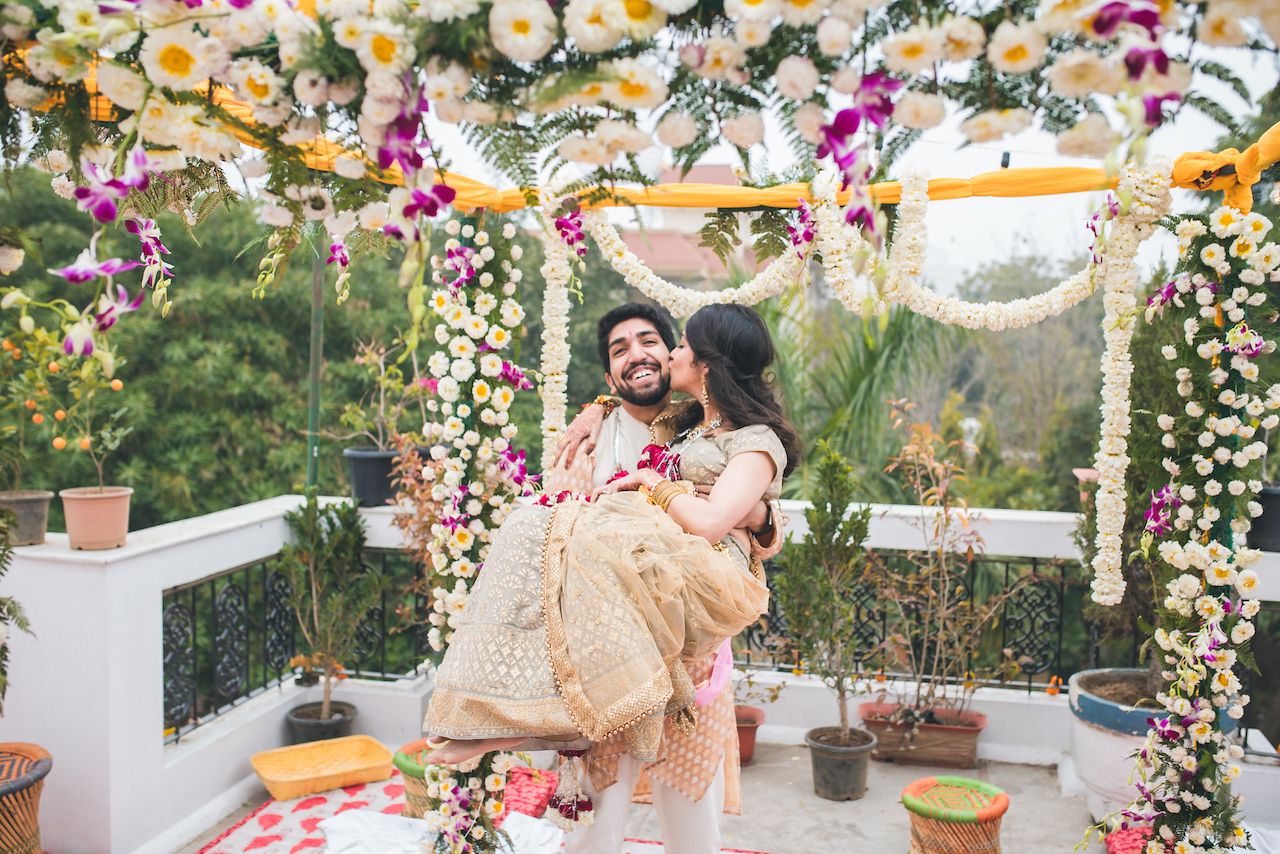 Image via Sanaa and Siddhant
Nothing beats the warmth and comfort of your home when you think of exchanging vows during these tough times. You can take your low-key wedding a notch up by using your home's backyard or terrace as the venue. Bring your mood board to reality with the help of your local vendor and create memories of a lifetime.
Send Out Favours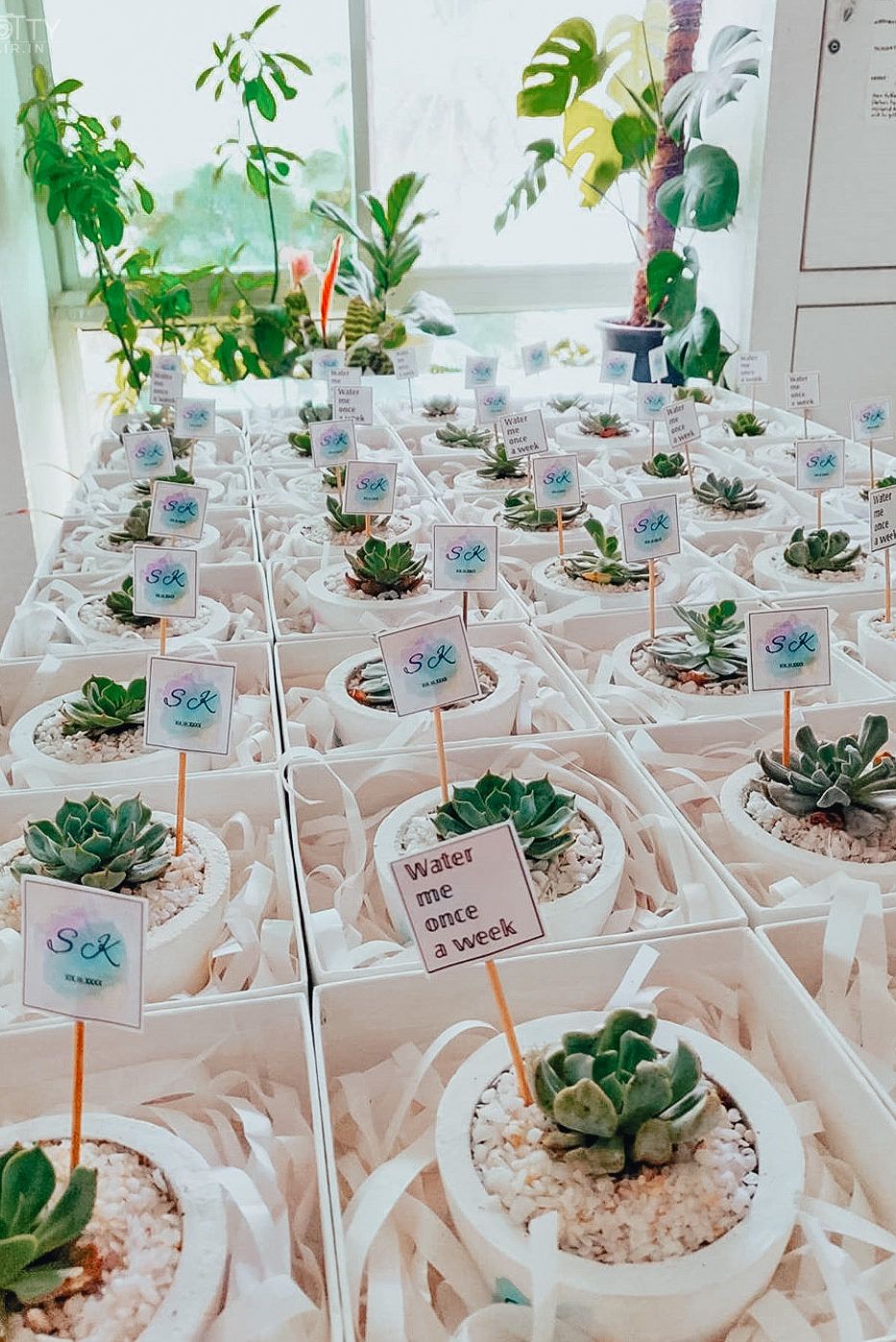 Image via Knotty Affair by Namit & Vipul
Whether it is a big celebration or an intimate one, sending out favors always have a magical role to play. Especially for those who'll either miss out on your wedding or will be attending it virtually. It'll serve as a beautiful token of love and understanding from your end.
Invest In A Table Setting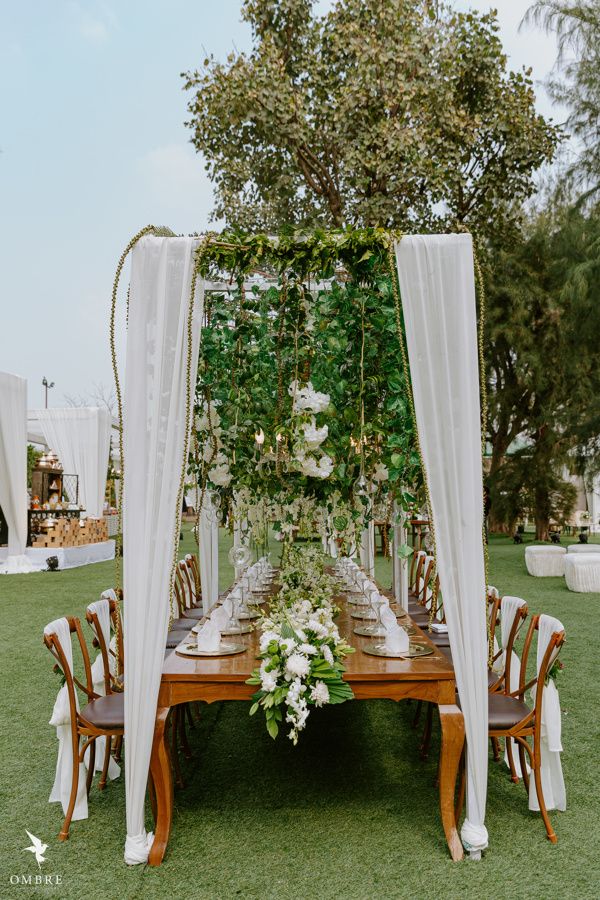 Image via Shruti & Gaurav
Since it's less than 20 wedding guests at your ceremony, then how about including everyone with a gorgeous table setup? We generally pay no heed to a long estate table but with a low-key ceremony, one such beautifully decorated space will truly make your celebrations memorable.
Decide A Color Scheme For Virtual Attendees
Who says you cannot make it fun for those who cannot attend your wedding physically? Decide on a color theme for your Haldi or Mehndi and make sure everyone wears it. It's all about finding happiness in the details.
Plan Virtual Dance Offs
A wedding without 'Ladkewales vs Ladkiwales'? Umm.. no, we're not letting that happen. Make the most of the ZOOM app and schedule a virtual dance-off between both the squads while you sit and have a time of your life.
ALSO READ - 10 Ideas From Intimate Weddings That We Loved!