How To Make Your Bridal Dupatta Pretty! #Customisations #Embroideries
BY Soha | 16 Jun, 2018 | 18712 views | 4 min read
One of the good and the not-so-good part of working in the wedding industry is that you know EVERYTHING that's trending and even what's not. So when my cousin's wedding was announced last week, I knew what colours, designs and patterns are trending. But who wants to wear what everybody is wearing? Not us, nuh huh! So, instead of store-hopping, I decided to mix and match. The lehenga and the blouse were easy-peasy, but the dupatta? So, I decided to pull out my Mom's old dupattas and jazz them up with new designs and patterns. The result? All eyes were on me! (Well, not all. But a lot of them!)
Here is you how can customize your dupatta too!
Mirror Work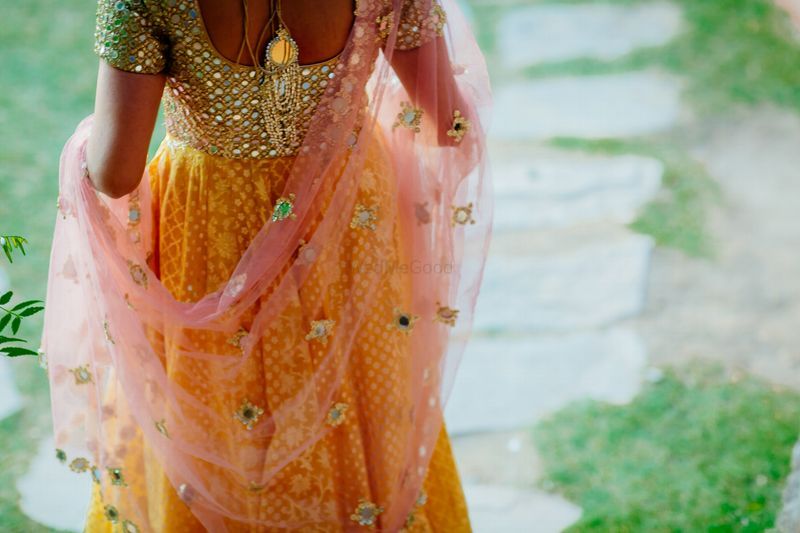 Photography by The Wedding Conteurs★ 5
How gorgeous do these dupattas look with mirror work on their borders? Wouldn't it make for a stunning drape for a sangeet or an engagement function? 
Ghoongru Embellishments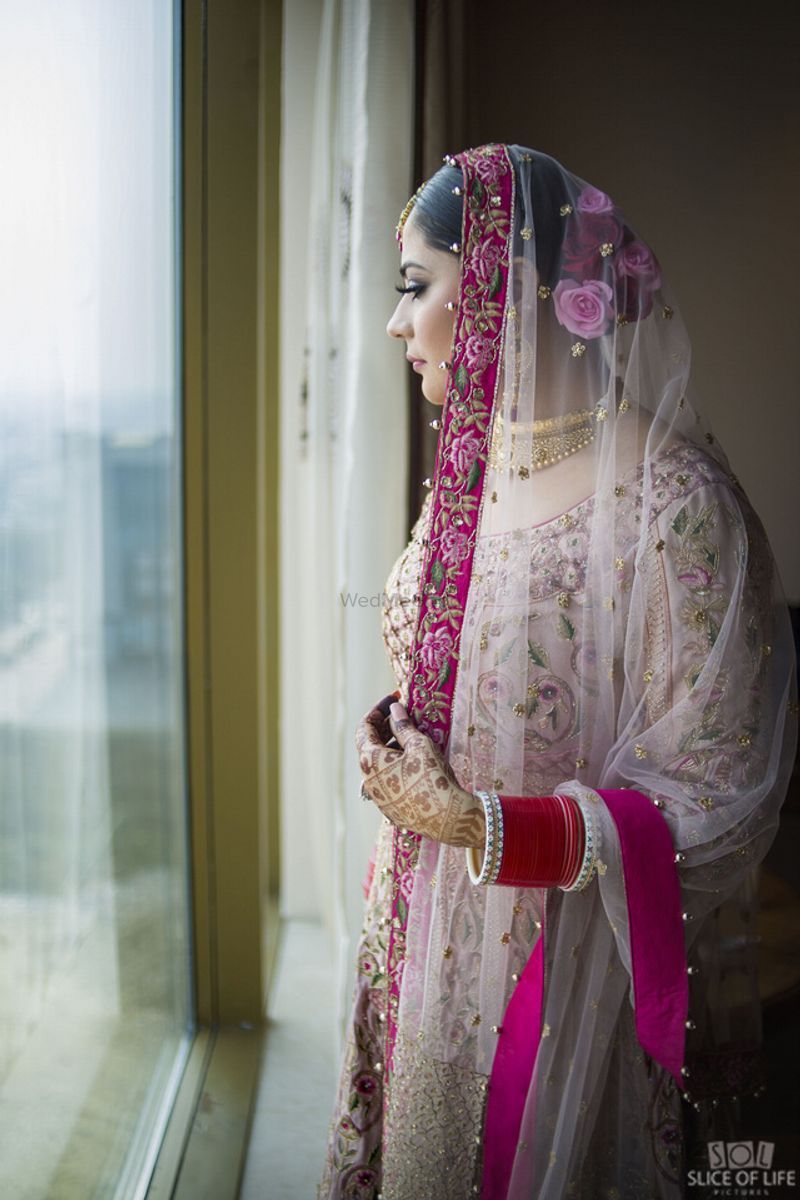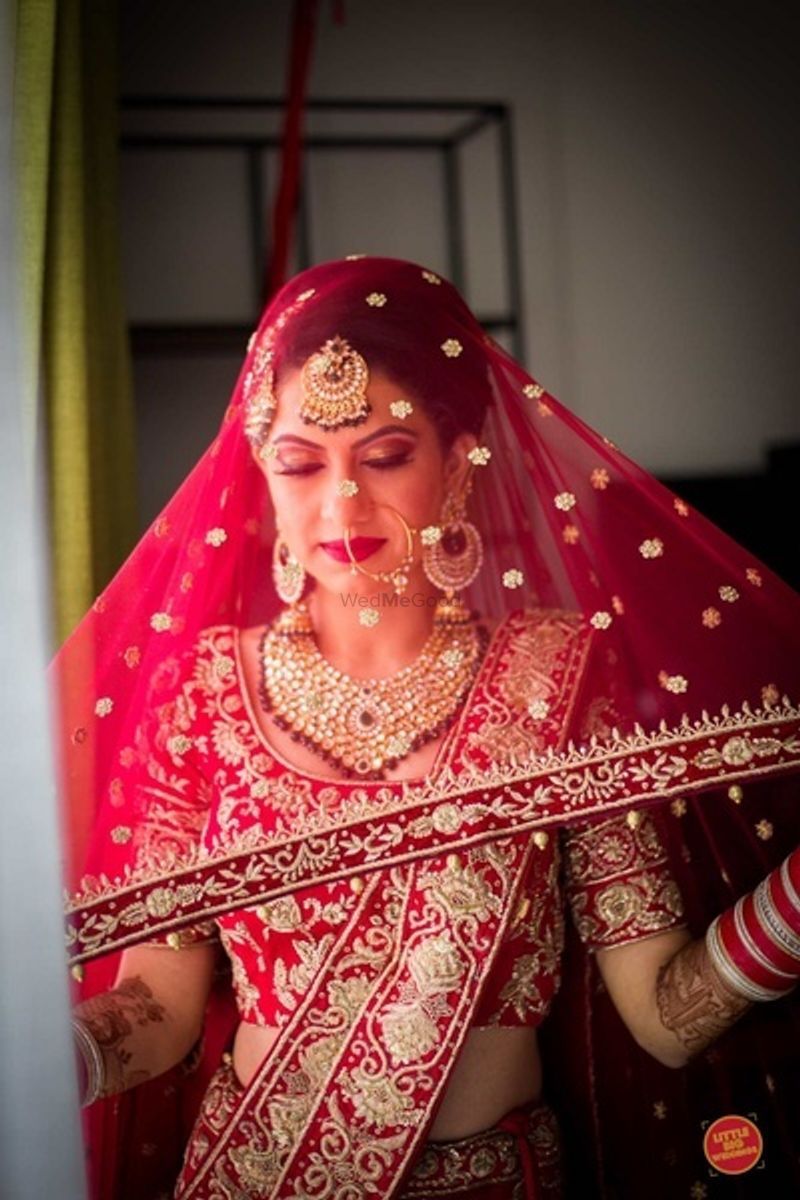 Photography by Slice of Life Pictures★ 5  ; Sanjana Bandesha Makeup n Hair Concepts★ 4.8
Ghoondru as embellishments have been part of Indian wedding outfits for as long as we can remember. But they have almost as if disappeared from the scene completely. Should we revive the trend? We say YES!!
Tassels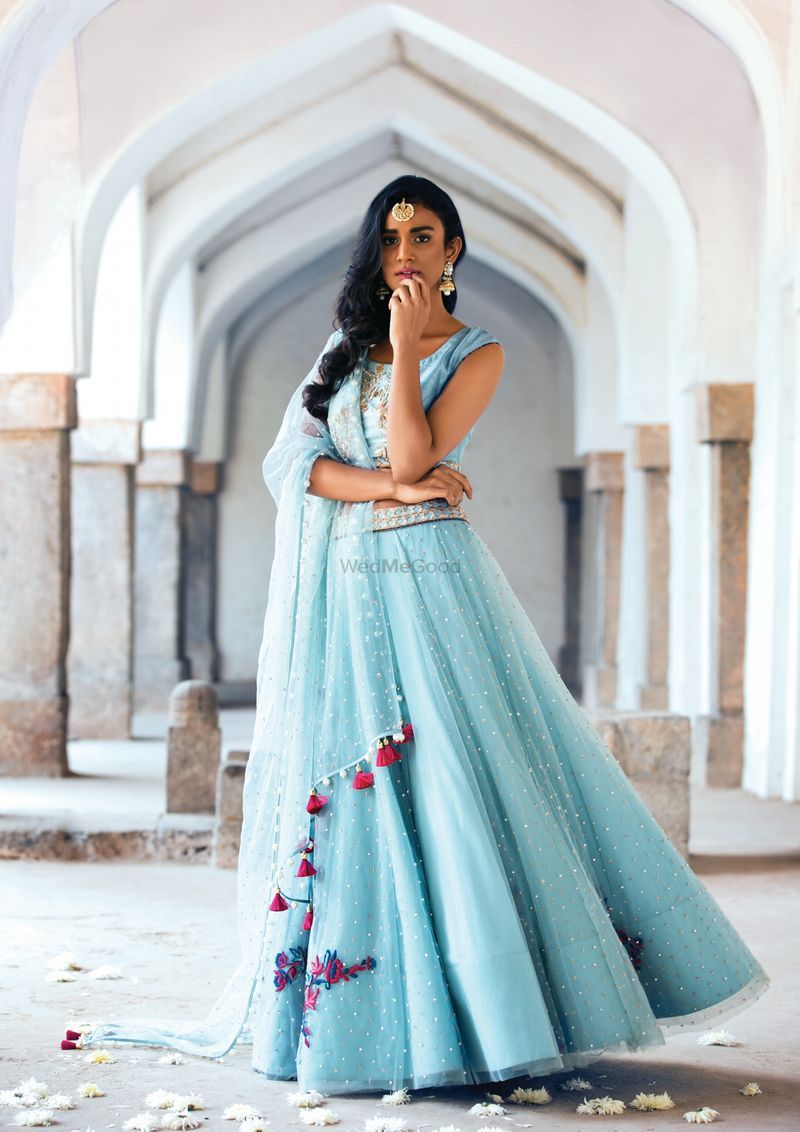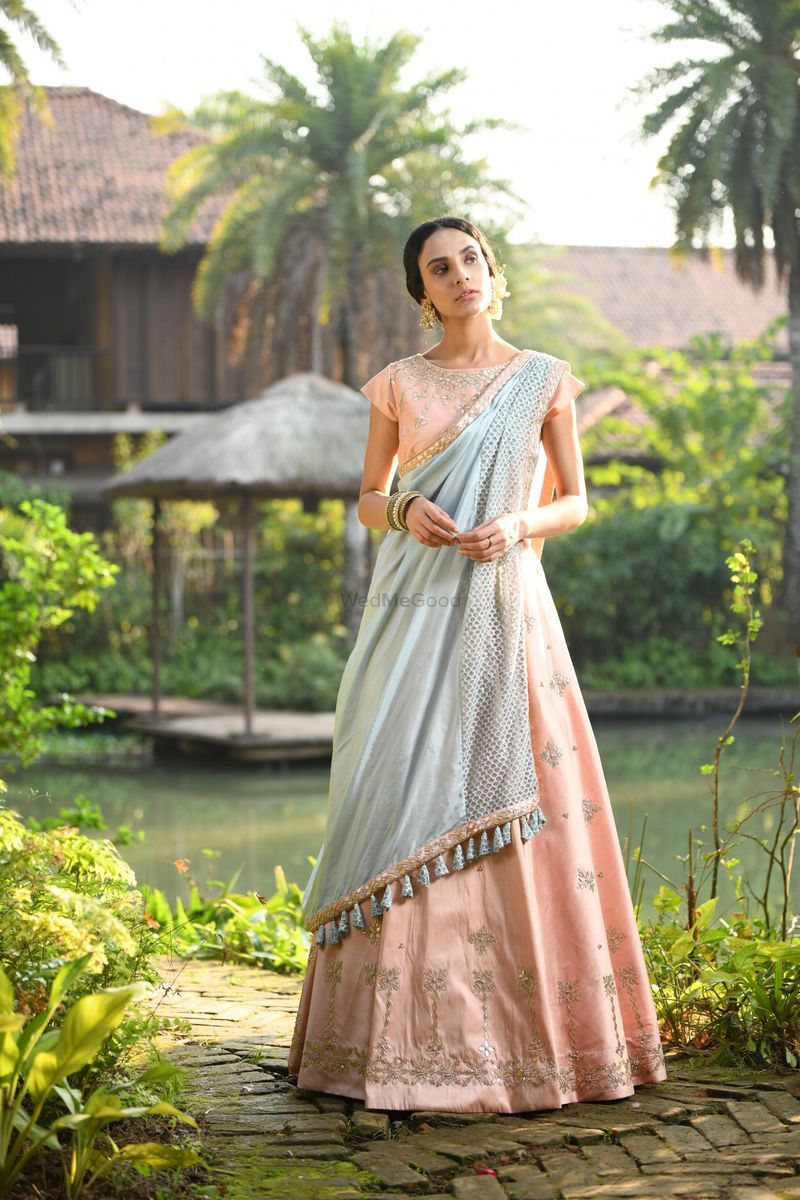 Pictures via MonikaNidhii★ 4.8  ; Onaya★ 4.6
Ttassles are perfect for those of you who don't want a lot of drama, just a few adjustments that make a big impact.
Gota Latkan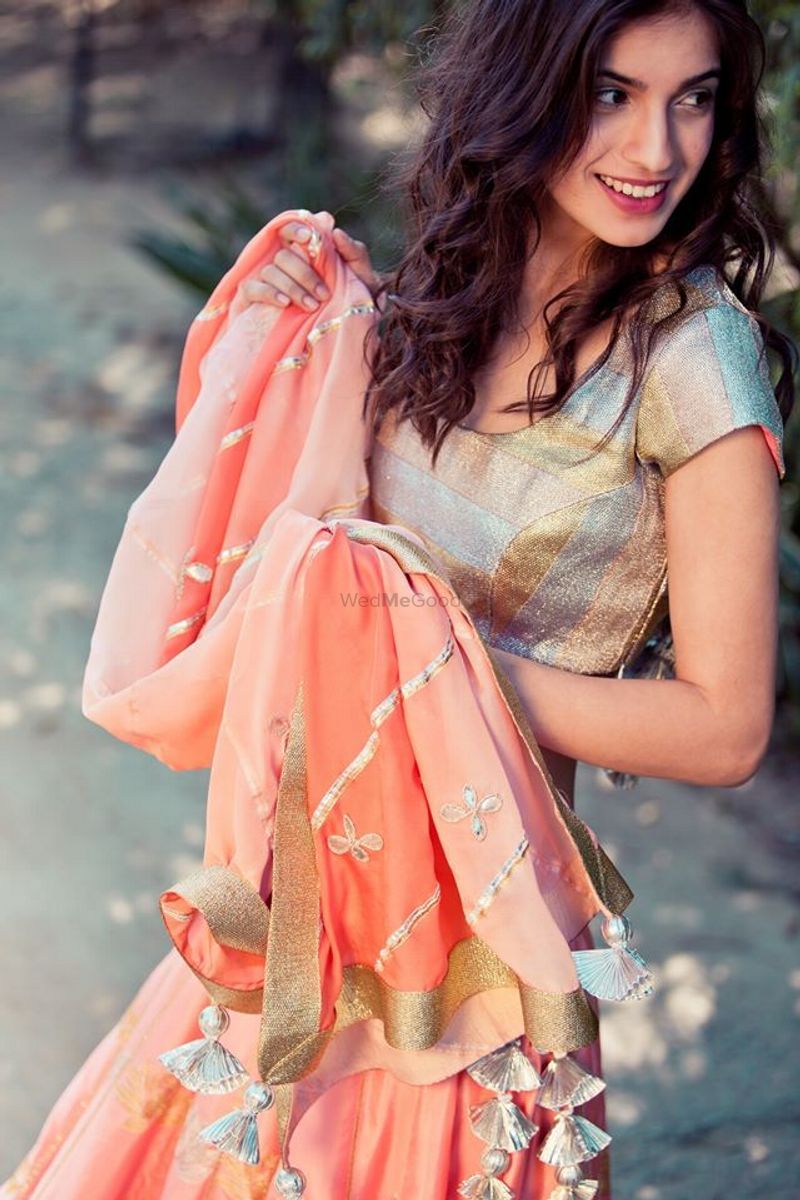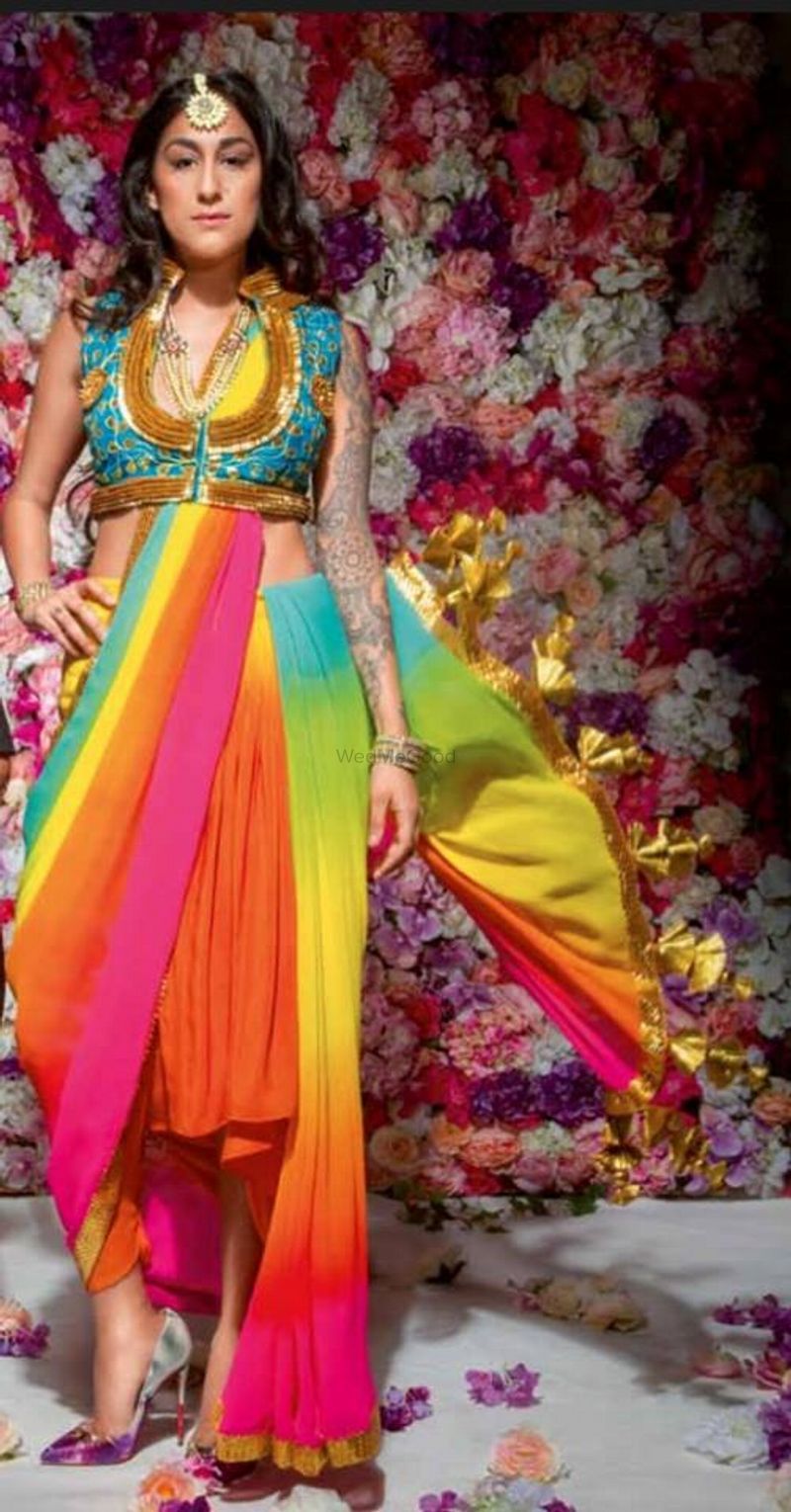 Pictures via Ayinat by Taniya o Conner★ 4.8
Gorgeous, right? So trendy yet elegant at the same time!
Gota-Patti Work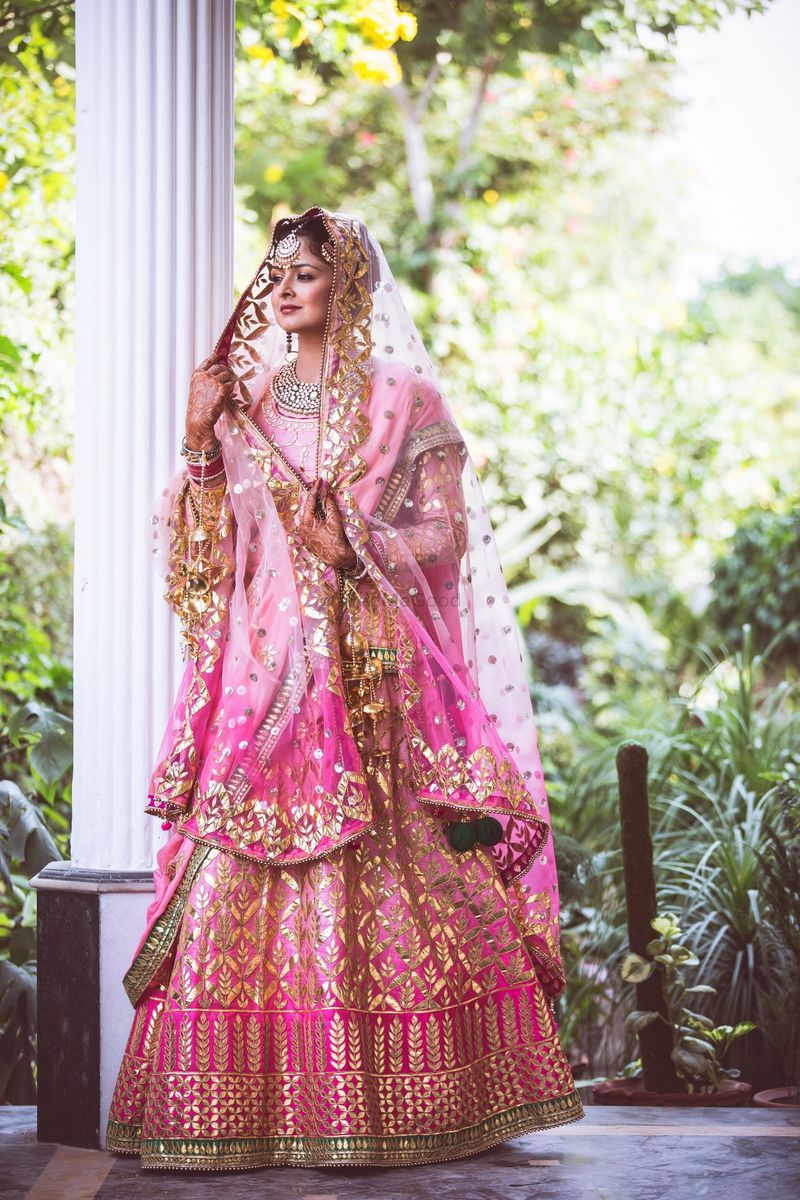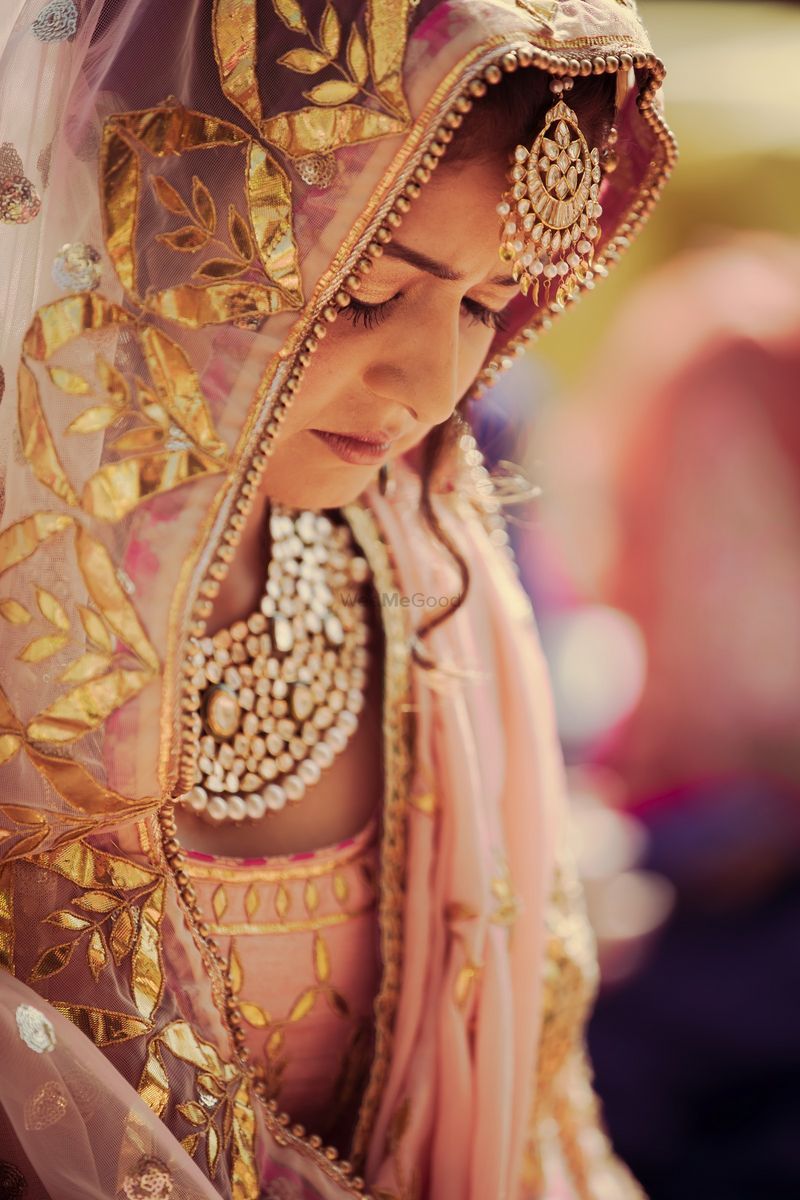 Photography by Artcapture Productions★ 4.5
How stunning is this beauty! So traditional yet chic, dupattas with gota-patti borders can be worn by brides on their wedding day or for smaller functions like sangeet and mehendi. They will also look fab on your sisters and your friends!
Scalloped Edges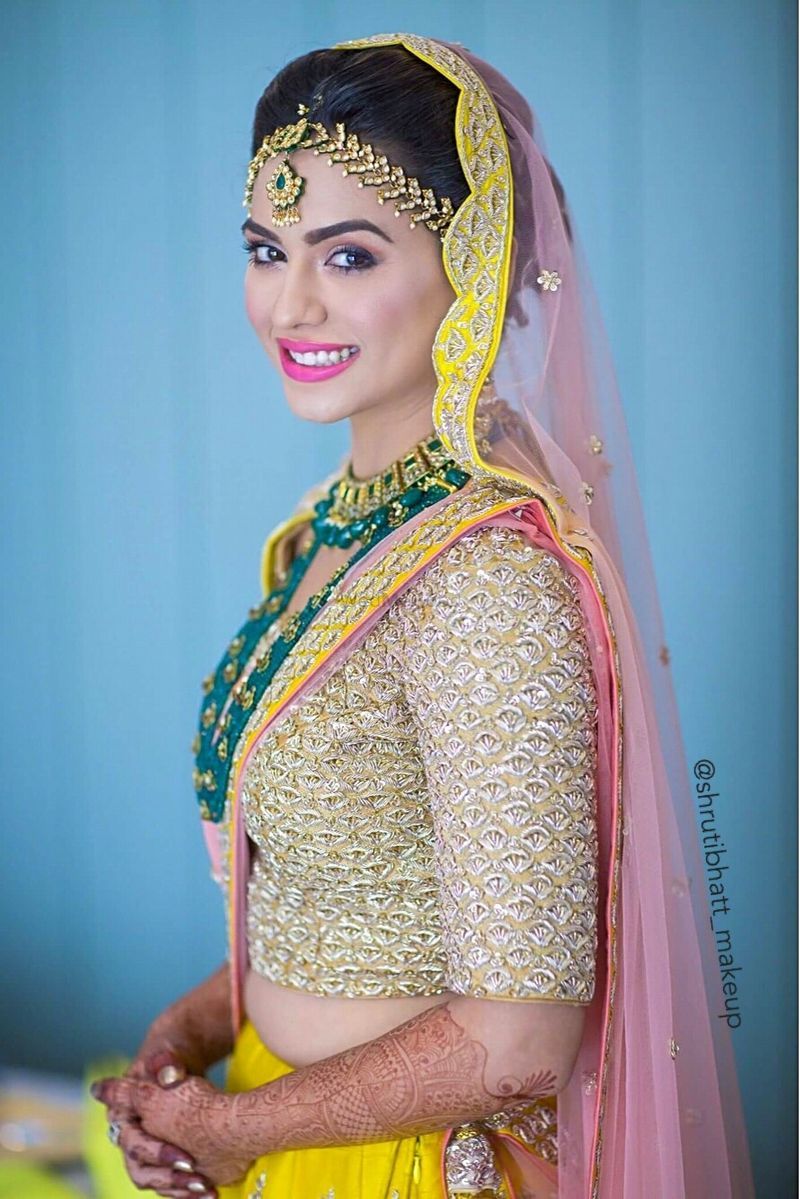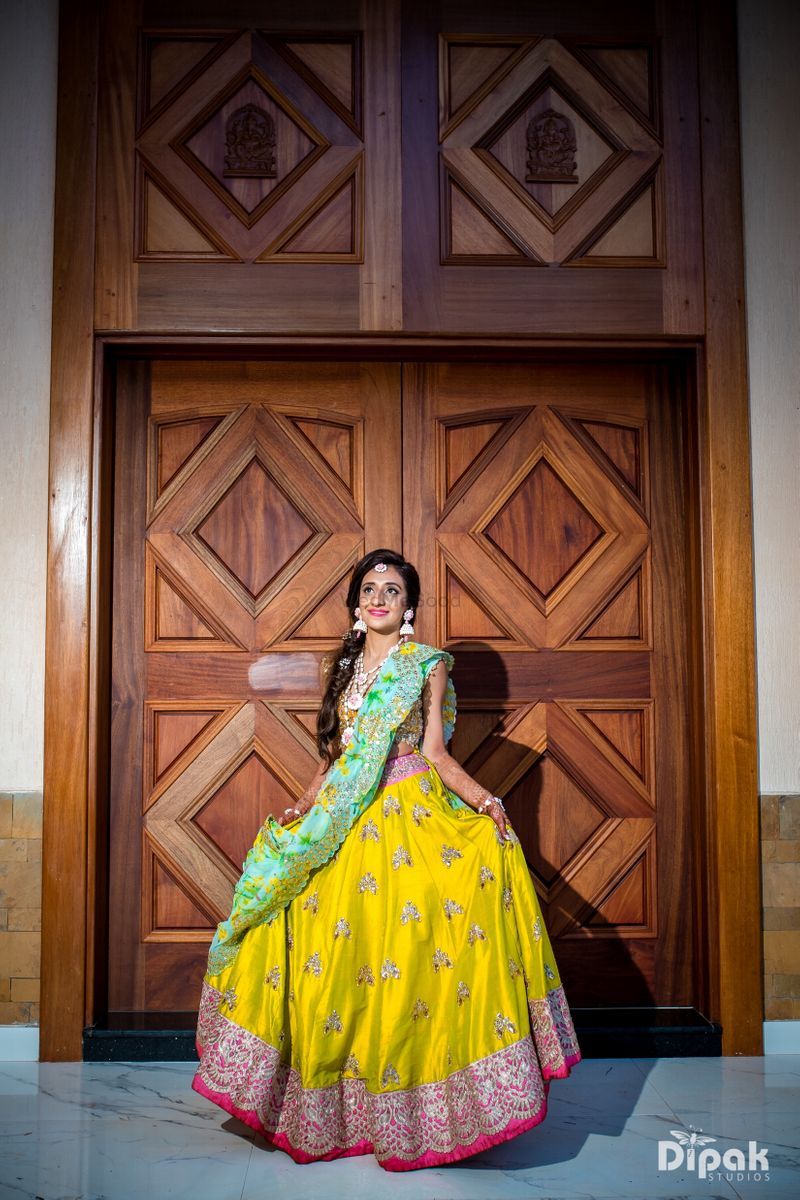 Photography by Face Designeiry ★ 4.2  ; Dipak Studios★ 4.8
A scalloped border can instantly add a modern touch to your outfit. Simple and stunning, we don't think it's ever going out of style!
 Personalized Embroidery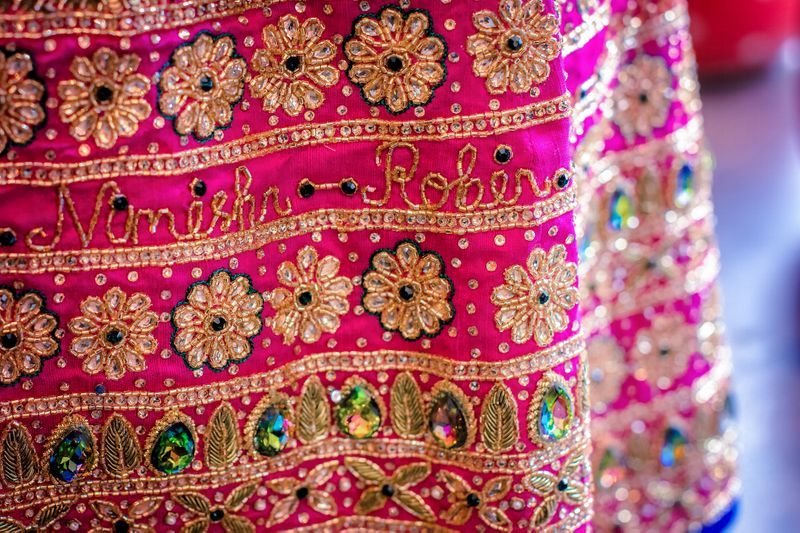 Picture via Poonam Thakre★ 4.3
Nothing like some personalized touch! You can also get yours and your groom's name, or a wedding hashtag embroidered on your dupatta in threadwork or using sequins!
Floral Border On The Inside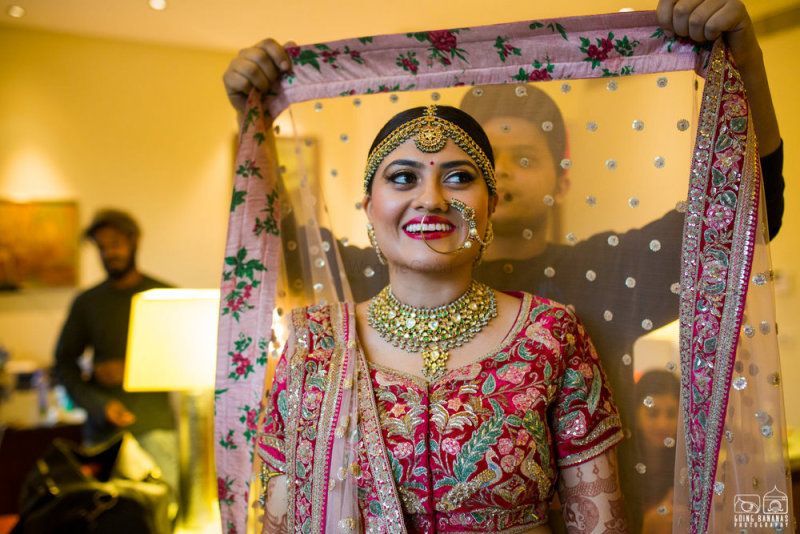 Photography by Going Bananas Photography★ 5
Who would have thought, right? But hey, the underside of your dupatta is as important as the top as it will be visible in the pictures. And who would want to take that risk?
Lace Detailing
Photography by Heather Liddell
Lace instantly amps up your outfit and gives it a princess-y touch. 
Shaded Dupattas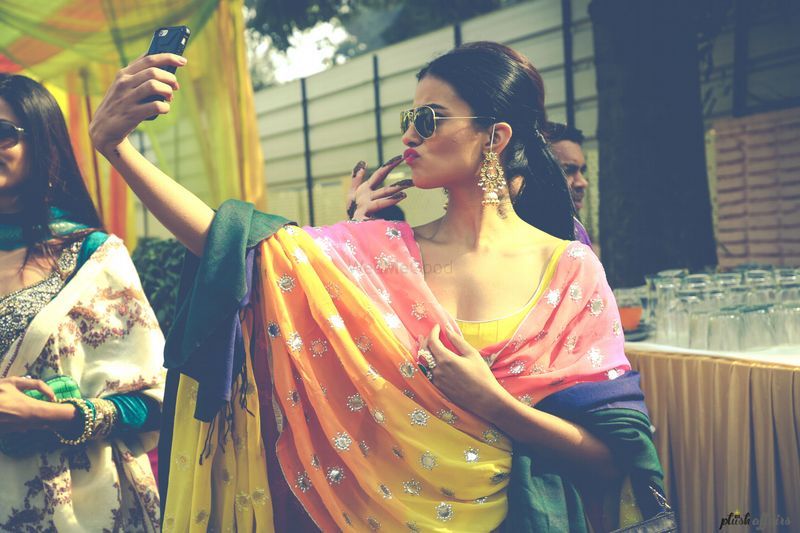 Photography by Plush Affairs★ 4.8
A shaded dupatta can instantly lift an outfit's sheen! Pair a plain suit or a lehenga with a bespoke shaded dupatta to get just the right desi feels! 
Pyramid- Shaped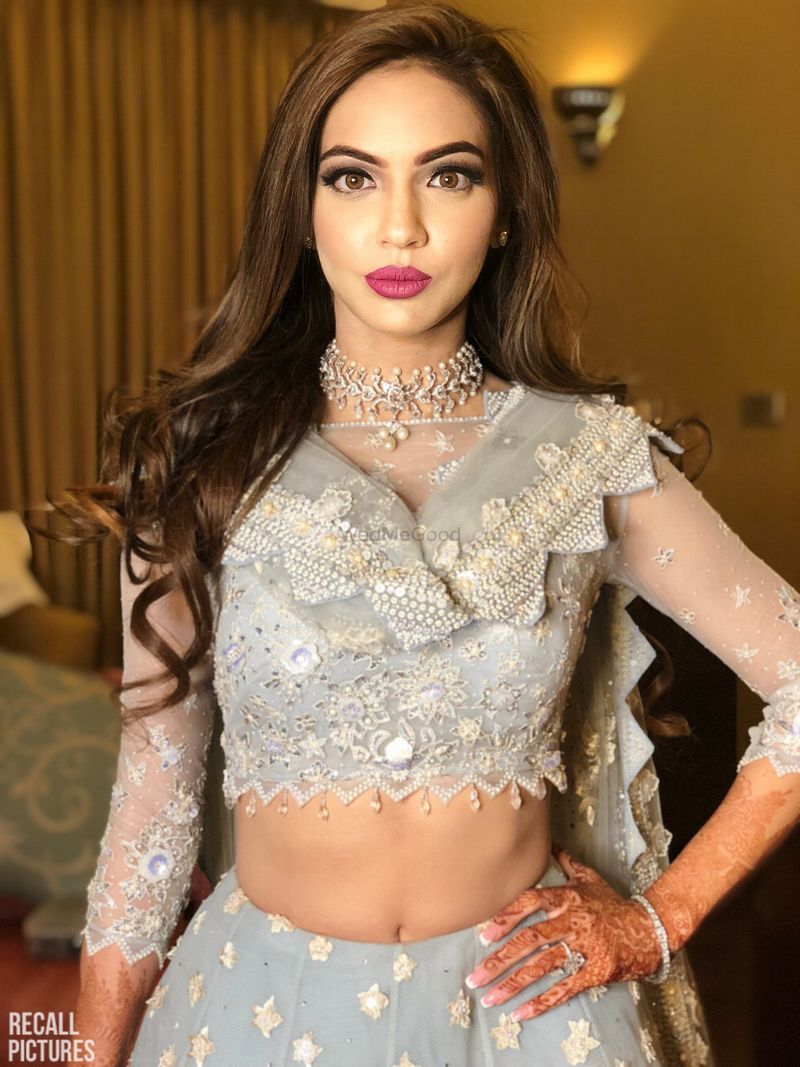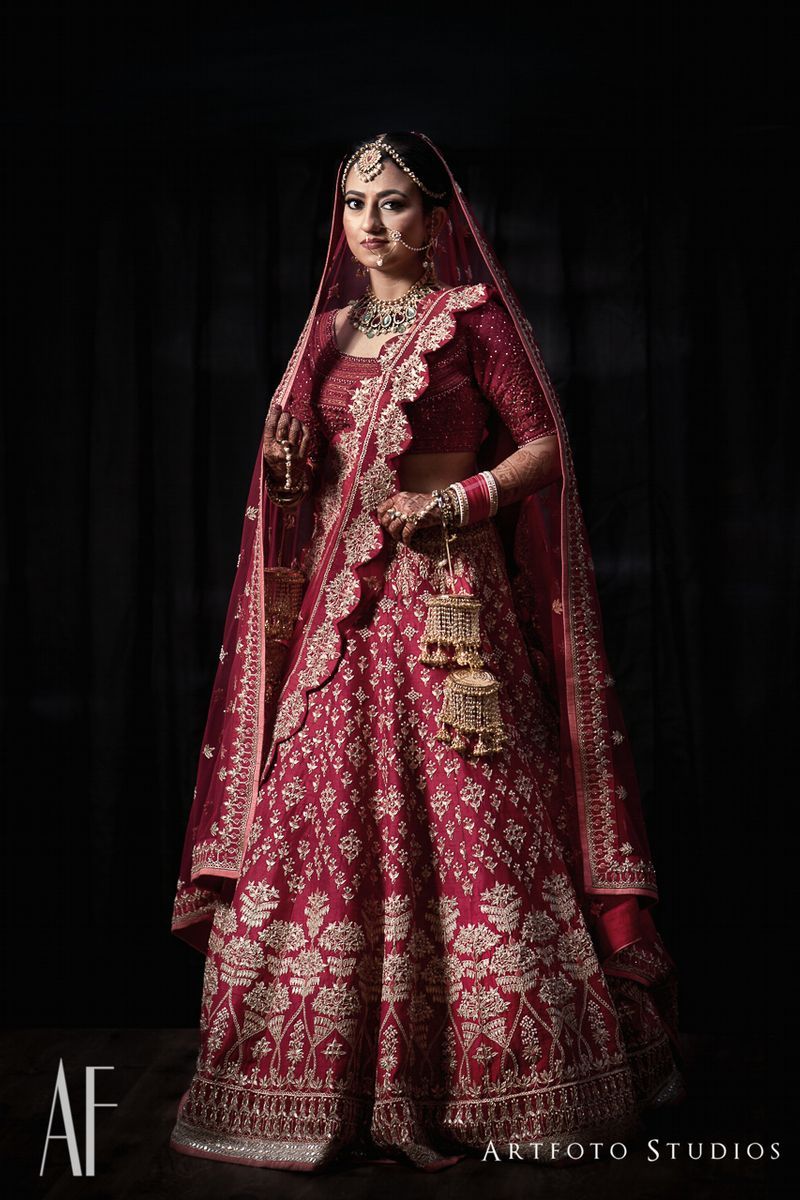 Photography by Recall Pictures Photography★ 5  ; Artfoto Weddings
Ever thought your dupatta could have cut-out shapes as borders? We didn't either, but little did we know that these shapes look so chic! You can experiment with different shapes like pyramid-shaped, ovals, among others and have a truly unique-looking dupatta!
Sequins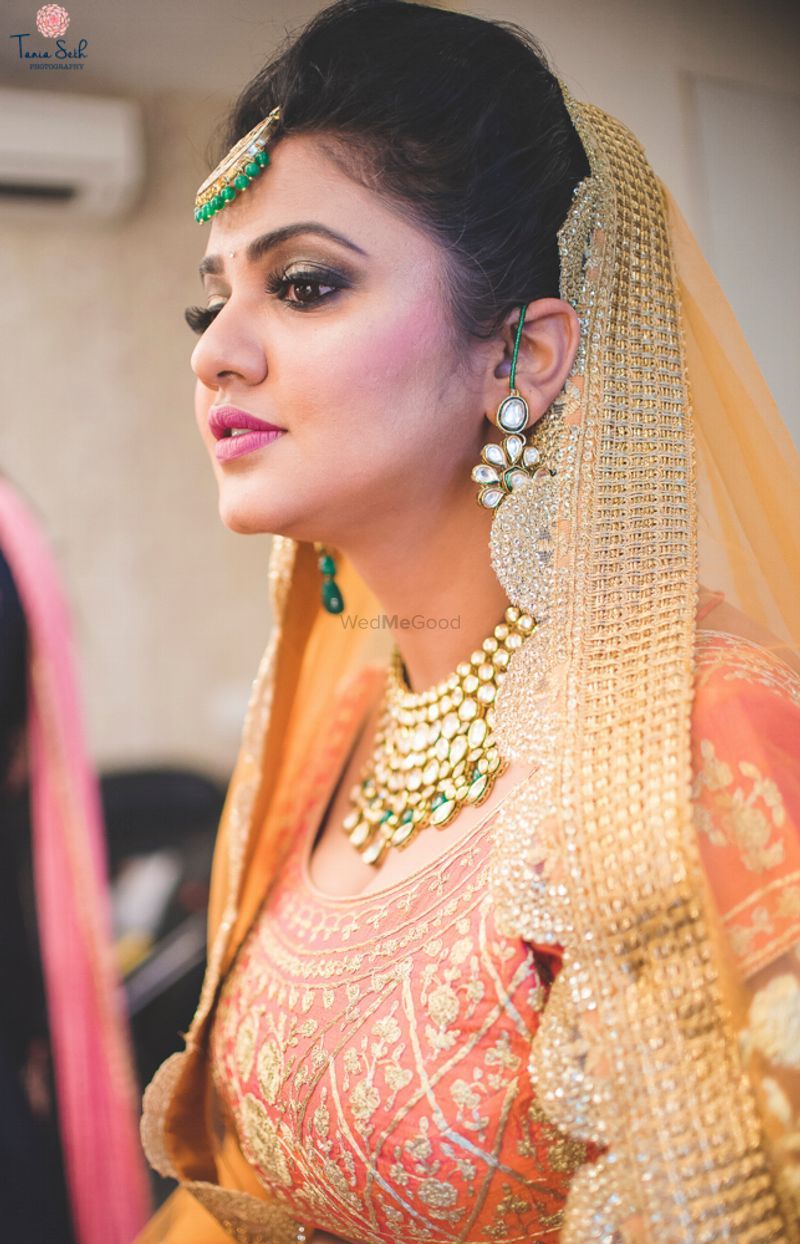 Photography by Taaniyah Seyth Photography★ 4.8
Now who doesn't like those tiny details that shine against the light? They're a classic!
Ruffles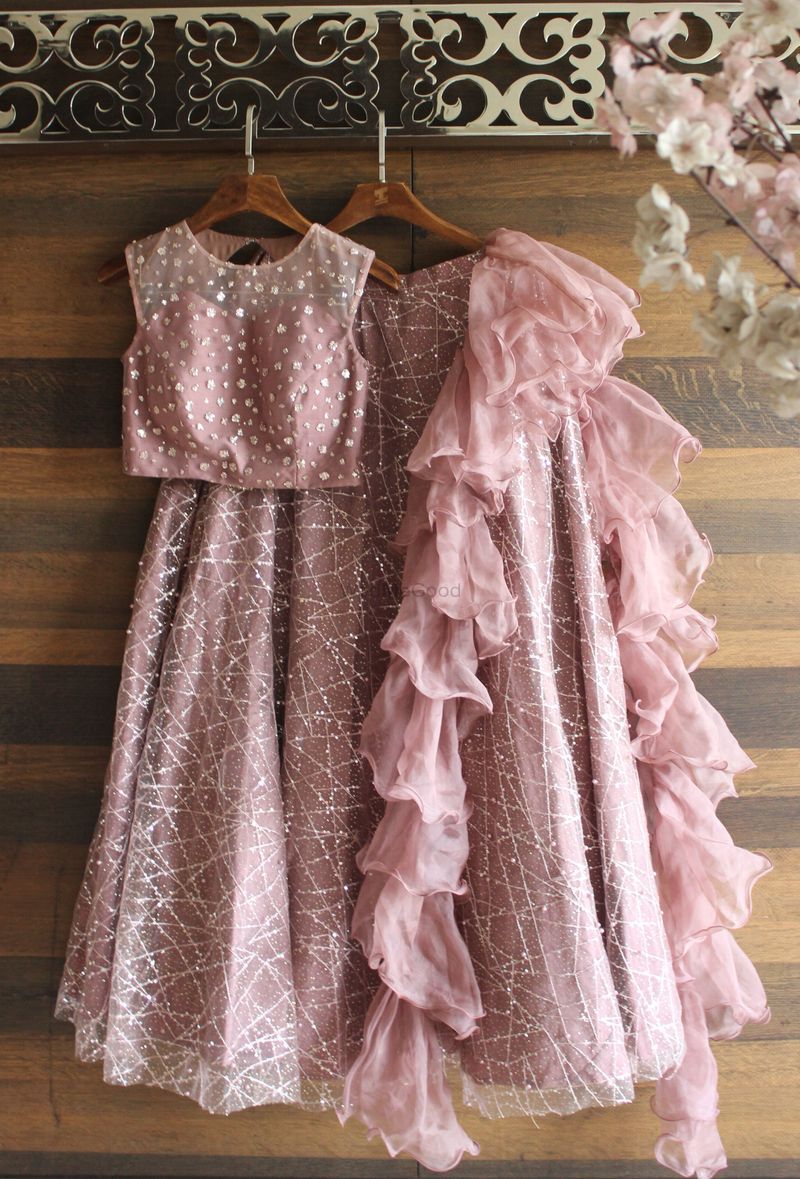 Photography by SanamTheLabel★ 5
Here is an ultra-modern touch to your usual dupatta! A plain lehenga with a ruffled dupatta would make a great combination. Now you wouldn't know until you try it yourself! *winks*
Tiny Booti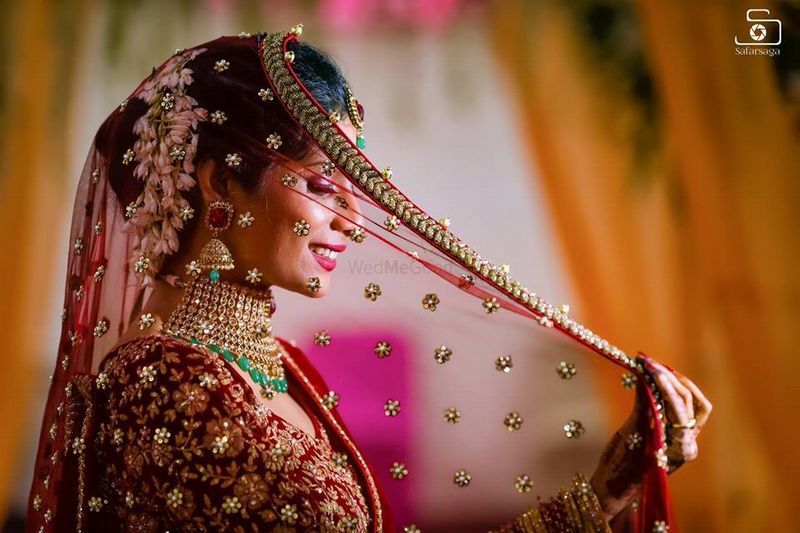 Photograph Safarsaga Films★ 5
They're tiny. They're super detailed. And do we really have to tell you how pretty they look! 
Danglers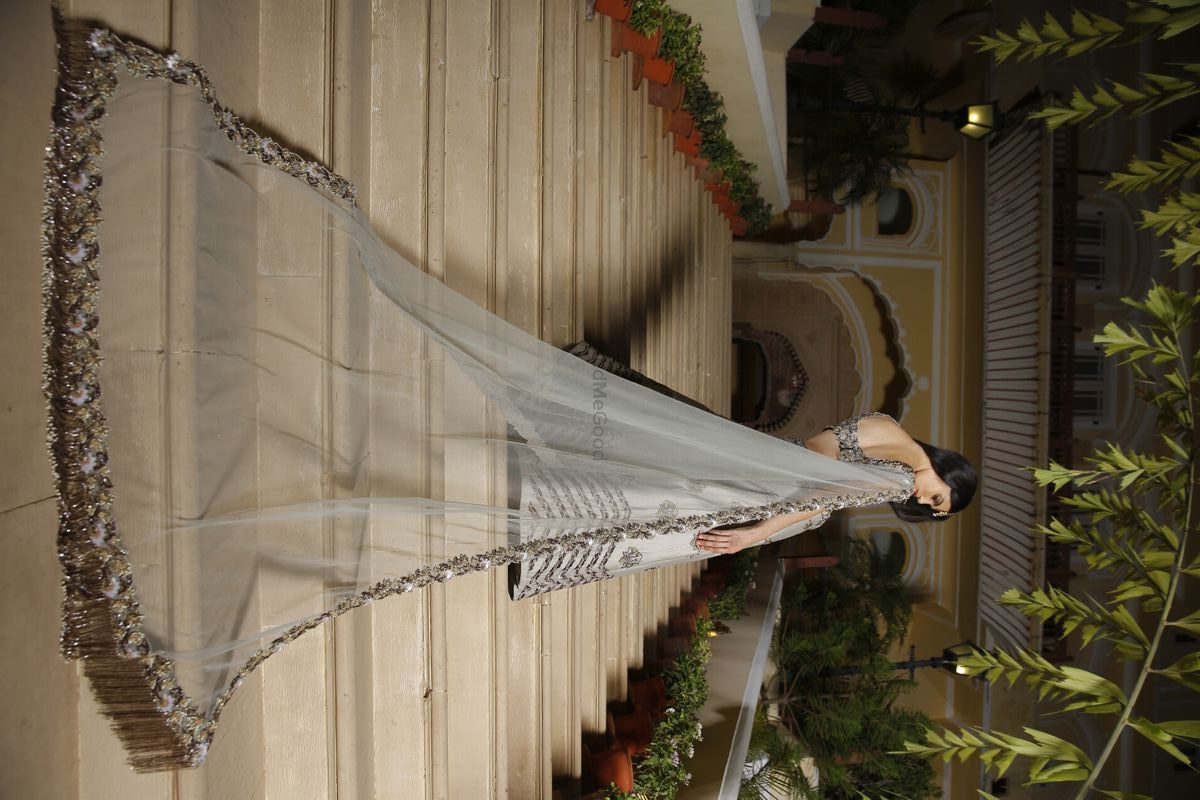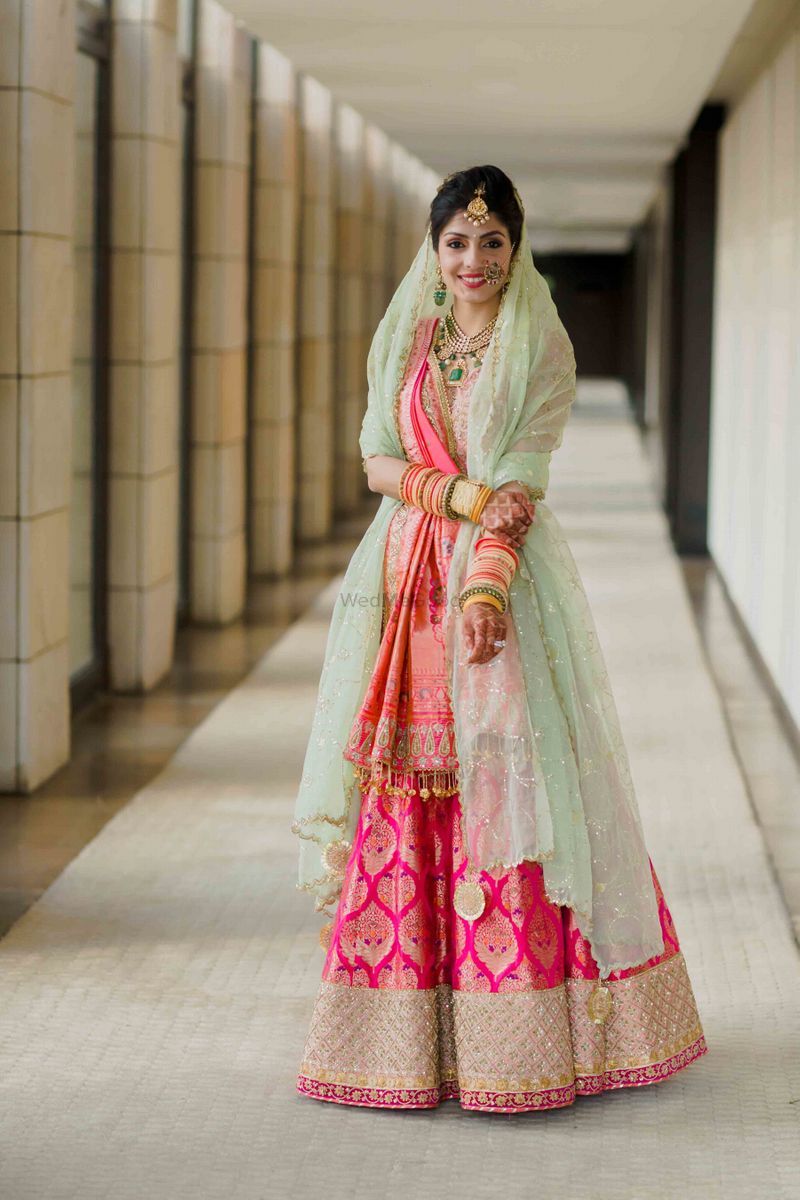 Pictures via Payal Keyal Design ★ 4.5  ; Lilac Weddings★ 4.8
Cute little hangings in different shapes and sizes. We say, yess!!!!
Stonework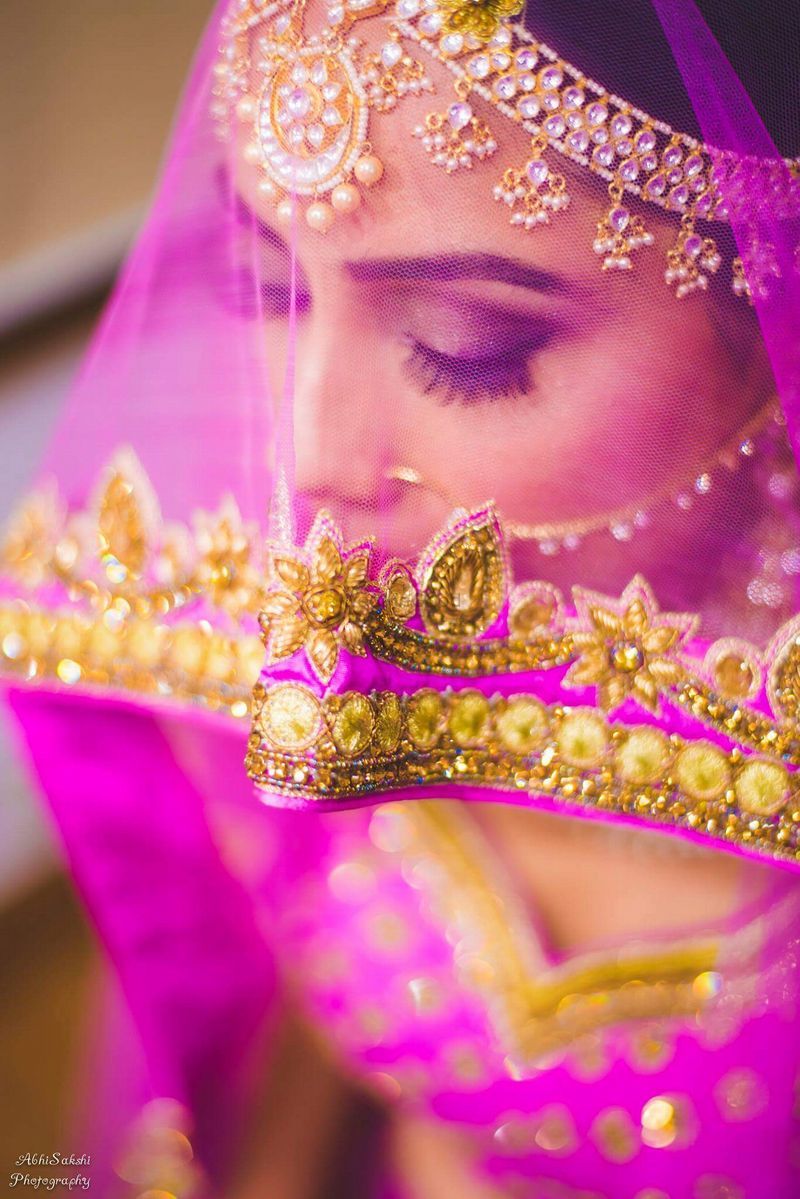 Picture by Abhisakshi Photography★ 4.8
Dupatta With Belt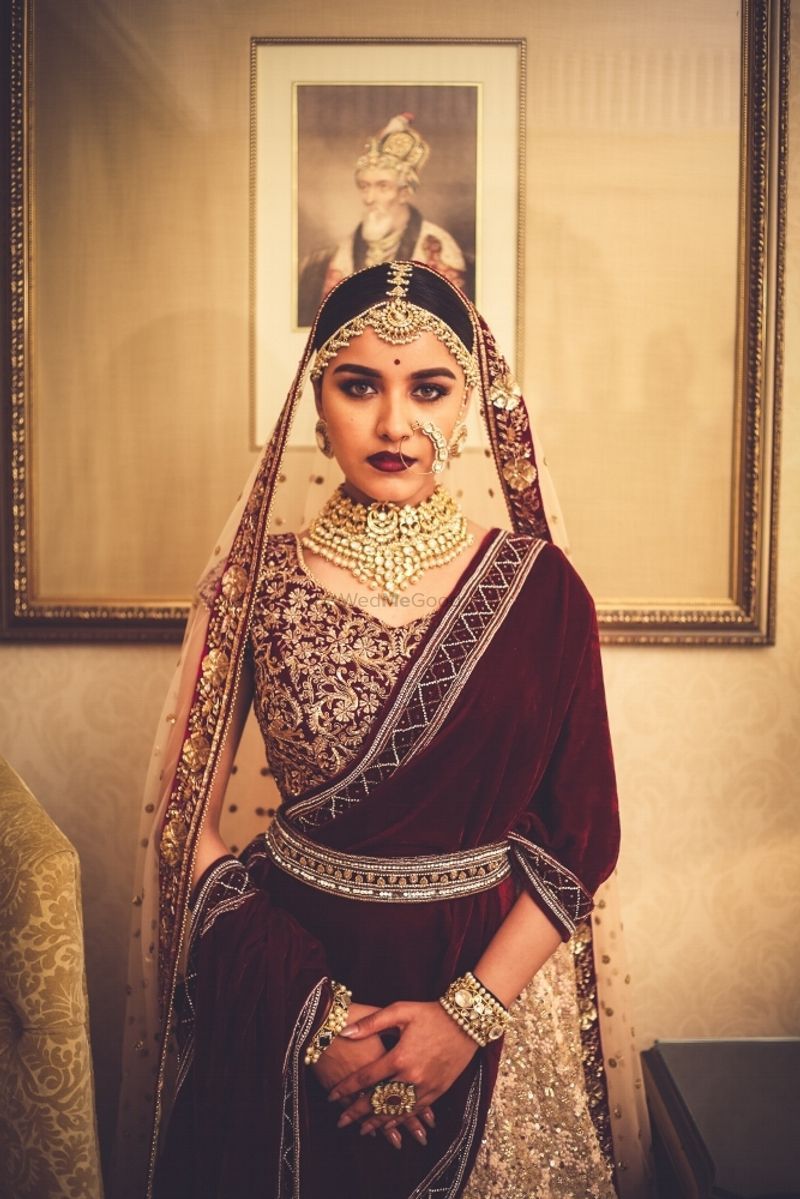 Picture by Megha and Jigar★ 5
A smart belt that matches, or completely coordinates with your dupatta with serve two purposes - it will add a truly new twist to your look and will also hold the dupatta in place. You can wear a belt made of cloth or a sleek, zardosi belt that merges with the outfit! 
So which one of these customisations are you thinking of getting done on those timeless dupattas of Mommy dearest?