Inside Angelina Jolie and Brad Pitt's Wedding at Chateau Miraval !
BY The WMG Bride | 05 Sep, 2014 | 10425 views | 1 min read
Unless you are living under a rock, you would know that Jolie and Pitt had a secret wedding recently at Chateau Miraval in France. Their pictures, sold for double digit millions of dollars and as expected, every penny of that went to charity. Wanna see what went down at the Jolie-Pitt extravaganza? See below !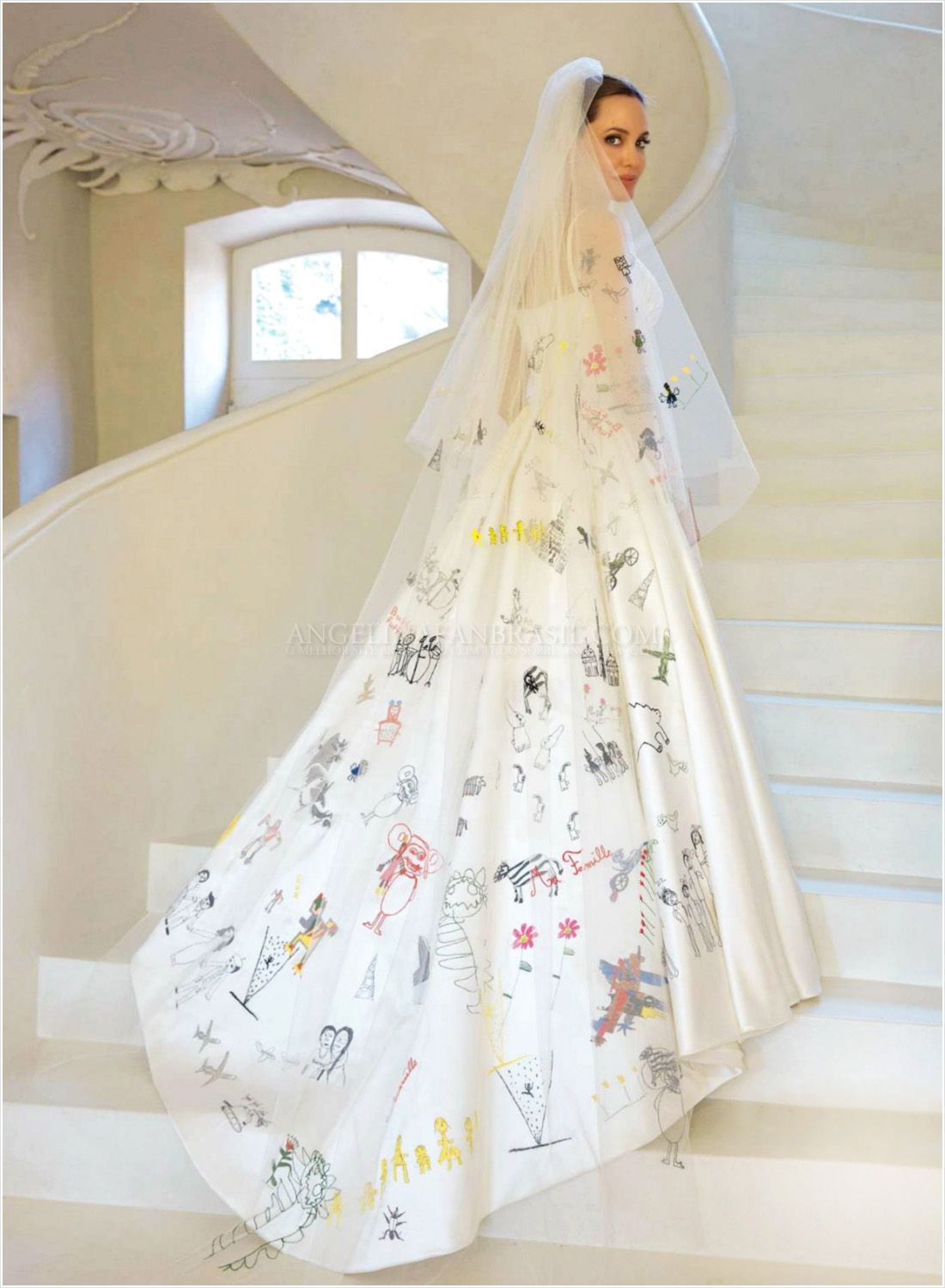 Jolie wore a classic Versace silk gown with a twist. Her veil had incorporated drawings from all her little kids !!! That is so thoughtful and unique!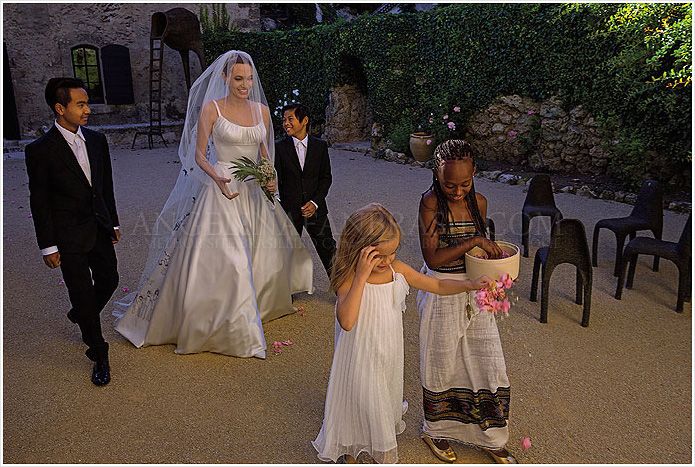 How cute are her flower girls , her two daughters
Now THAT is how you kiss the bride.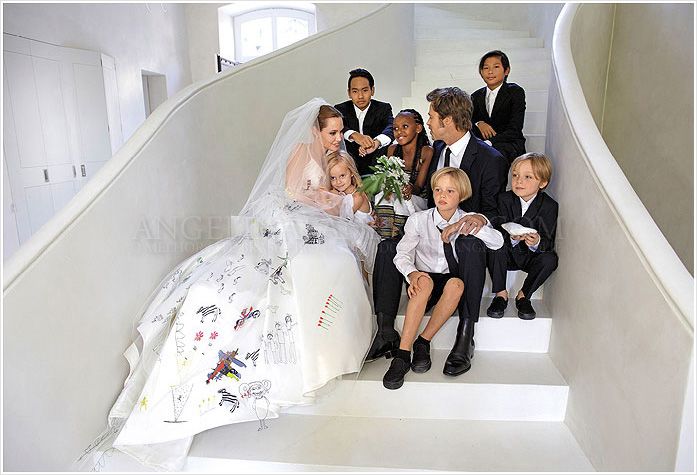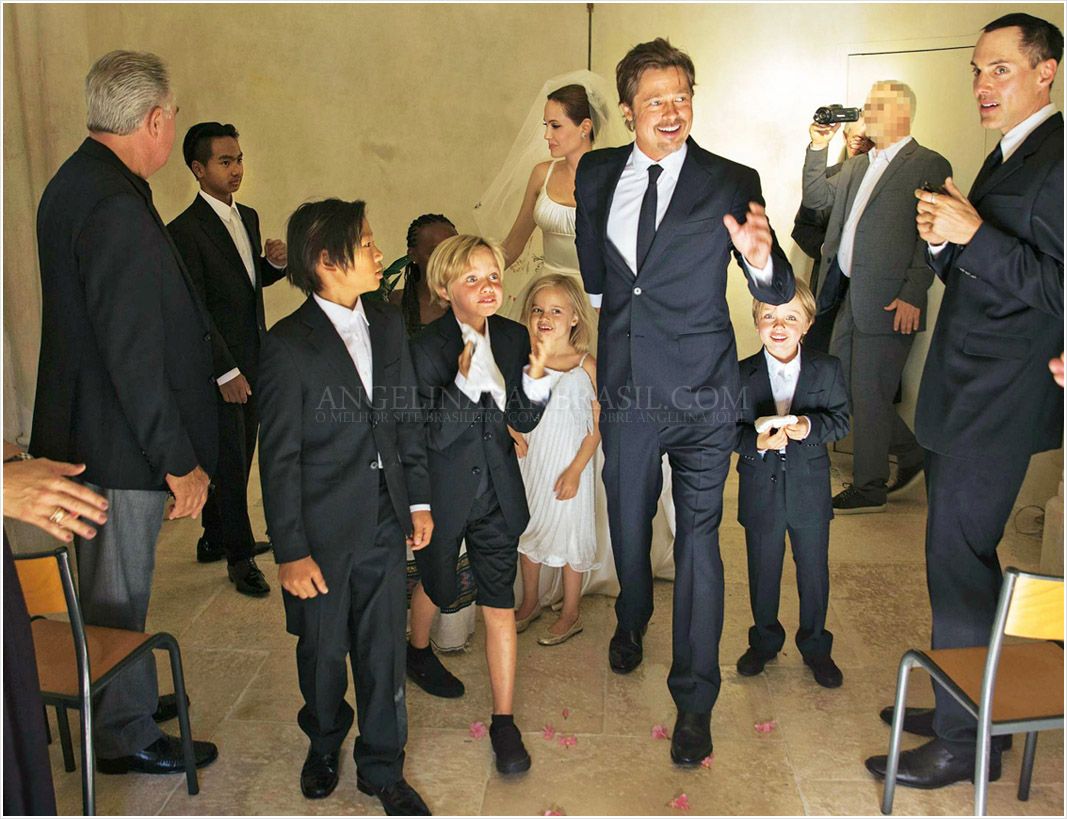 The Venue:
 A 1,200-acre estate in the village of Correns, France, that the Jolie-Pitts have called home since 2008 called Chateau Miraval
. The property boasts pine forests, olive groves, terraced hillsides, working vineyards, a private lake – and even a moat! 
All pictures from
Angelina Fan Brasil