It's Not Too Late! Cool Last Week Additions You Can Make To Your Wedding!
BY Sakshi | 11 Sep, 2018 | 3747 views | 4 min read
With so many ideas out there, we feel you... it can all get a little bit too much! Weddings are getting trendier by the day, and there are so many cool ideas that we want you to avoid you from having the 'oh damn' moment- that feeling when you see something cool, and regret not including it in your wedding! Here are some easy ideas that can still be pulled off in the last week before the wedding!
Make an entry or exit for everyone to remember!
Image via Jodi Clickers and Crafting Memories★ 5
Even if you haven't thought of a cool entry or exit to make, it's not too late! You can always deck up an ATV or golf cart, or get some smoke sticks or cold pyros depending on a day or night affair and go crazy!
Personalise your bridal mehendi!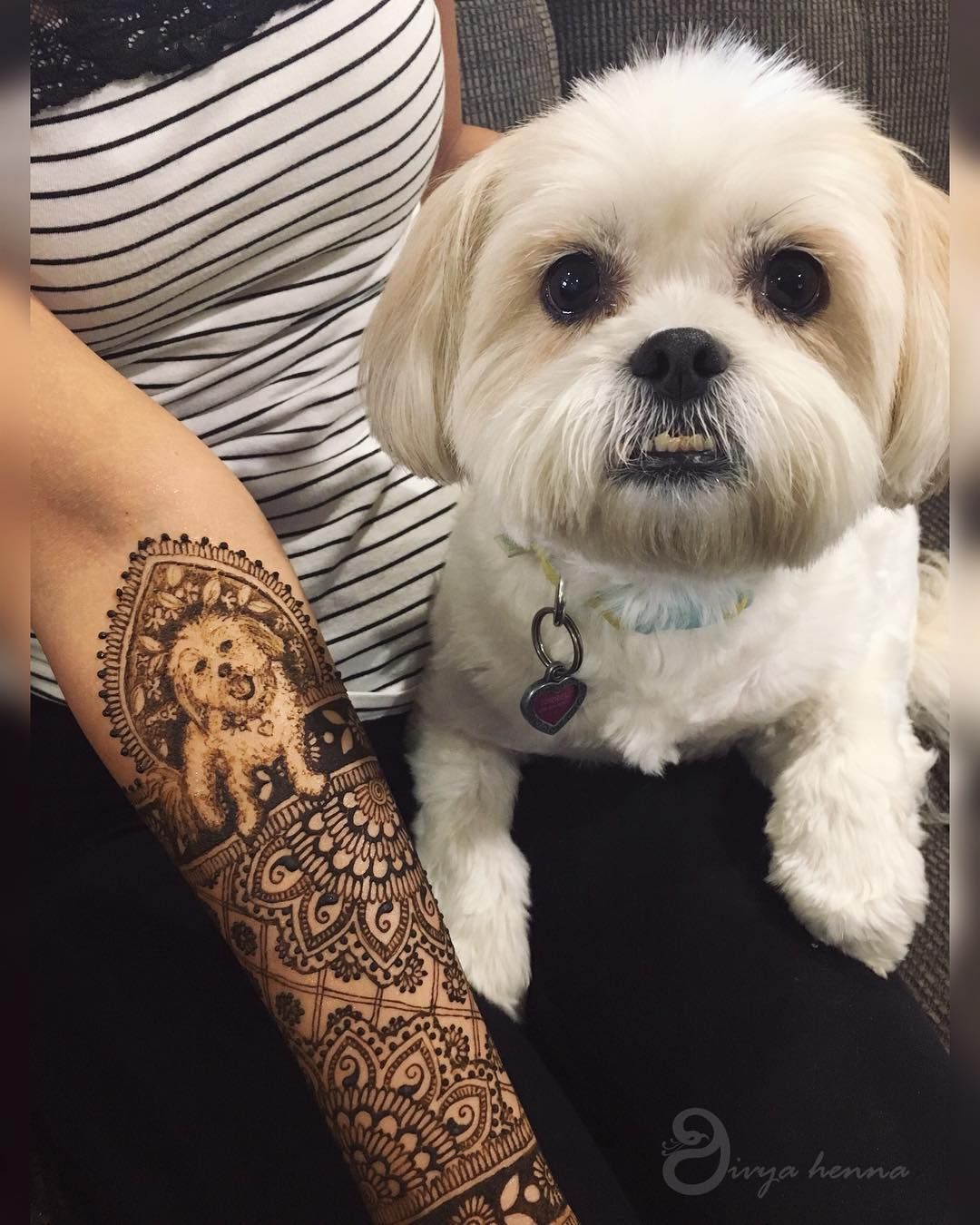 Image via divyahenna
This one literally can be done overnight as well, just before your Mehendi. Personalising your bridal mehendi is a cool new idea that's majorly trending these days, and think of something cute to get added- your names, your wedding date or hashtag or even your pet or your fave cartoon character- we've featured brides who've personalised with all sorts of creative things!
Make a list of the coolest couple portrait ideas and share them with your photog!
Image via Confetti Films
This one also doesn't need anything extra- just you both and your chemistry! Here are some cool new couple portrait ideas we spotted which are easily doable!
Do up the bridal room!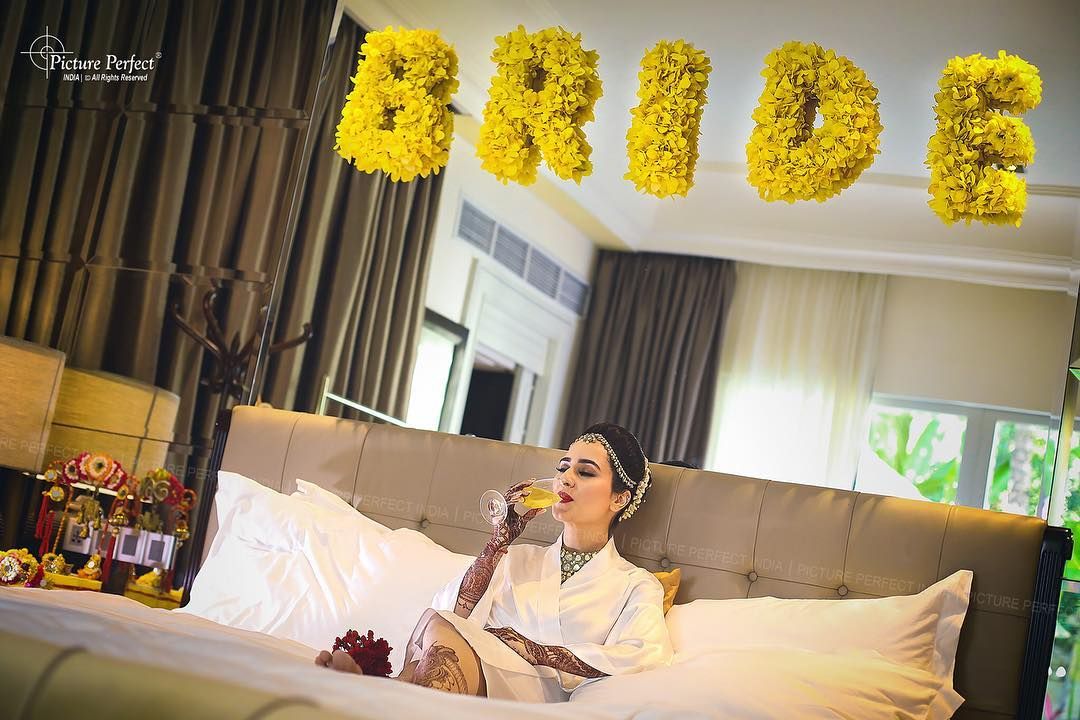 Image via Picture Perfect India
It's where you're going to be getting your bridal getting ready photos, so make it pretty and nice or get some bridesmaids to do it! Here are some easy ideas and things you can get it done with!
Get some cool props for your getting ready shoot or bridal portraits!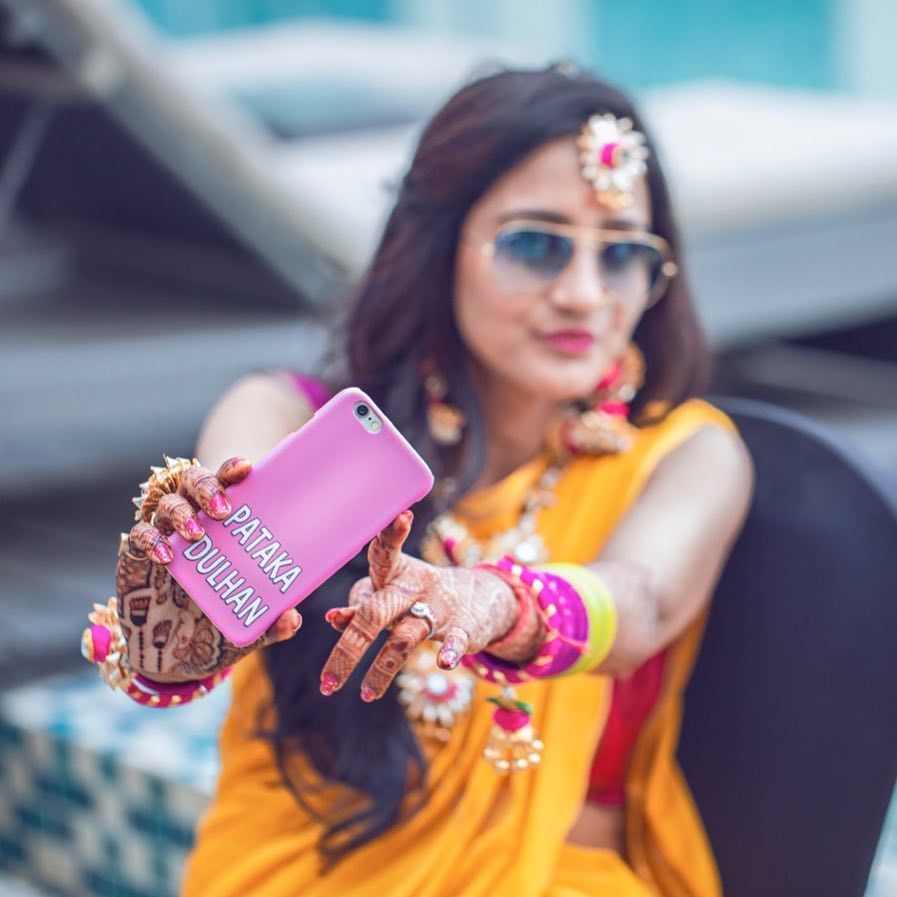 Image via CoolBluez Photography★ 4.8
Whether it's something as simple as a phone case, or maybe some cool sunglasses or bridal badges- make sure to get something nice and bridal so that you can flaunt it and get a nice Instagrammable click! Here are some things you can get!
Or some cool ones for your bridesmaid shoot!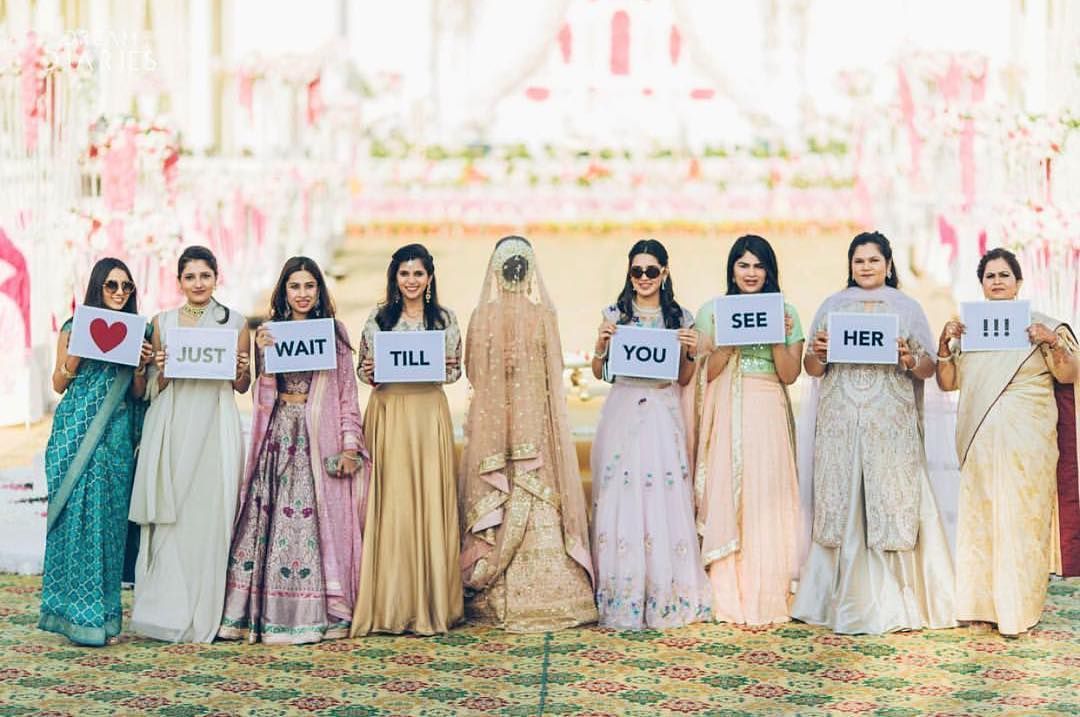 Image via Dream Diaries Photography★ 5
Something for your shoot with the girls too! Something as easy as this or something personalised that can make your wedding unique! Some cute ideas here.
For the groom: get some cool safas for your groomsmen shoot!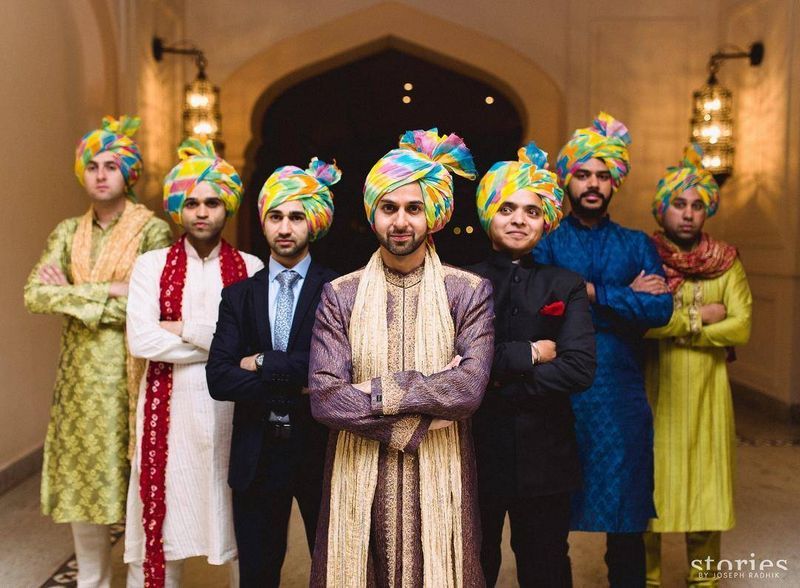 Image via Stories By Joseph Radhik
Cool matching safas will escalate your photos 100 percent! You can even get something else matching like ties or bow ties!
Add a cool way to give out petals or confetti to guests!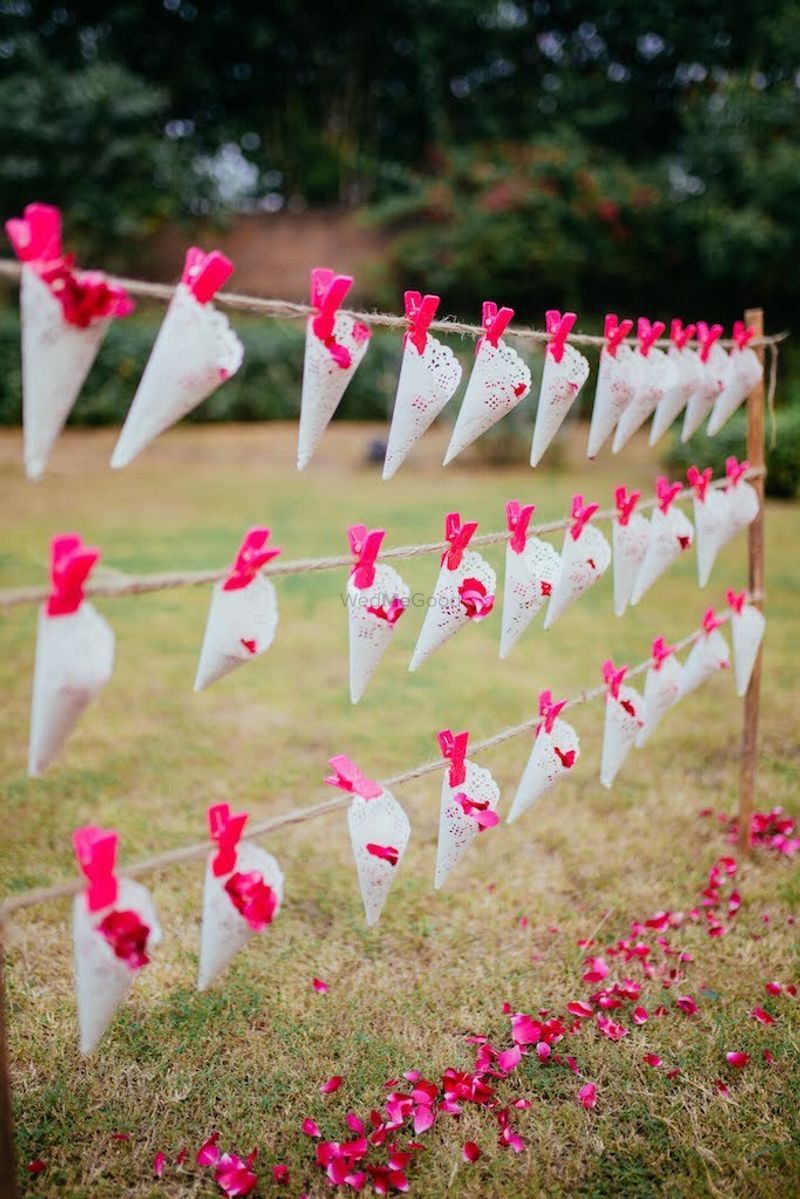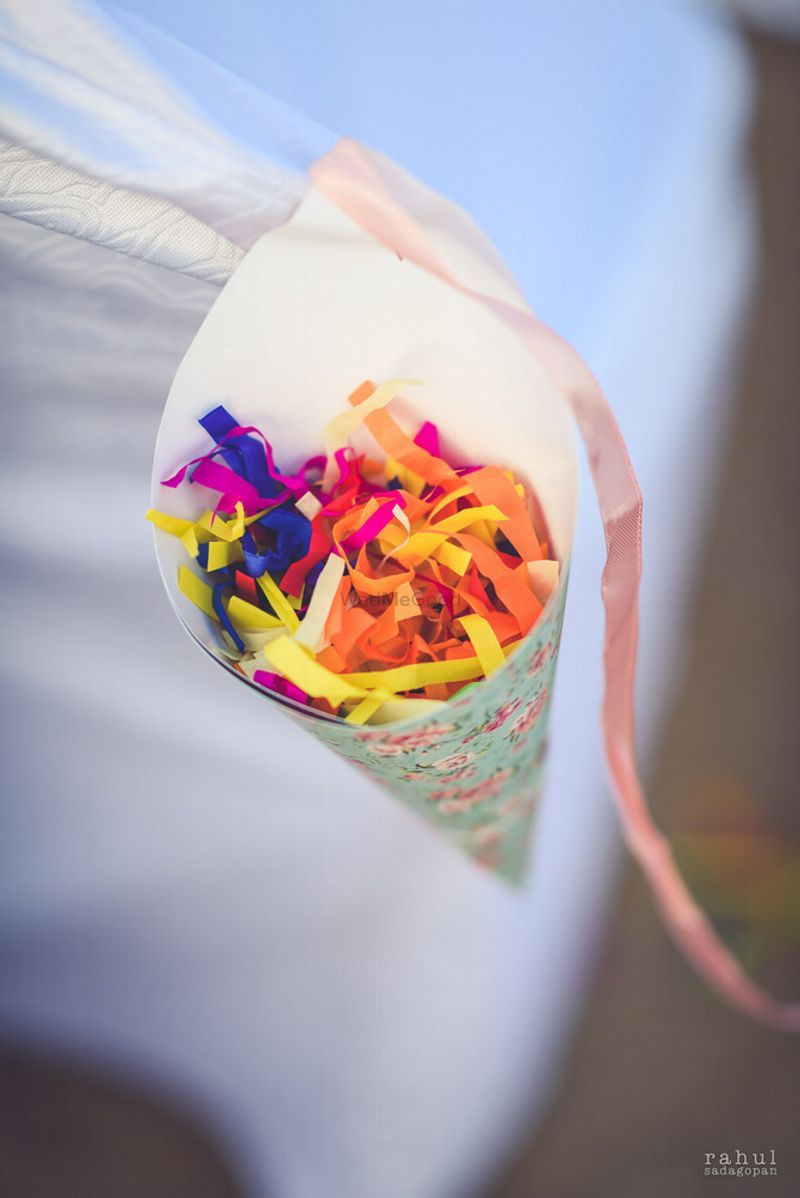 Image via Tulika & Prabhjot (Delhi) and Megha & Vasant (Chennai)
Whether you want to hang them as a display or on the chairs for easy access, it's a very cool idea which can be made with lace doilies or normal chart paper- easy and cute.. something your guests are bound to notice!
Add a little something to the chairs!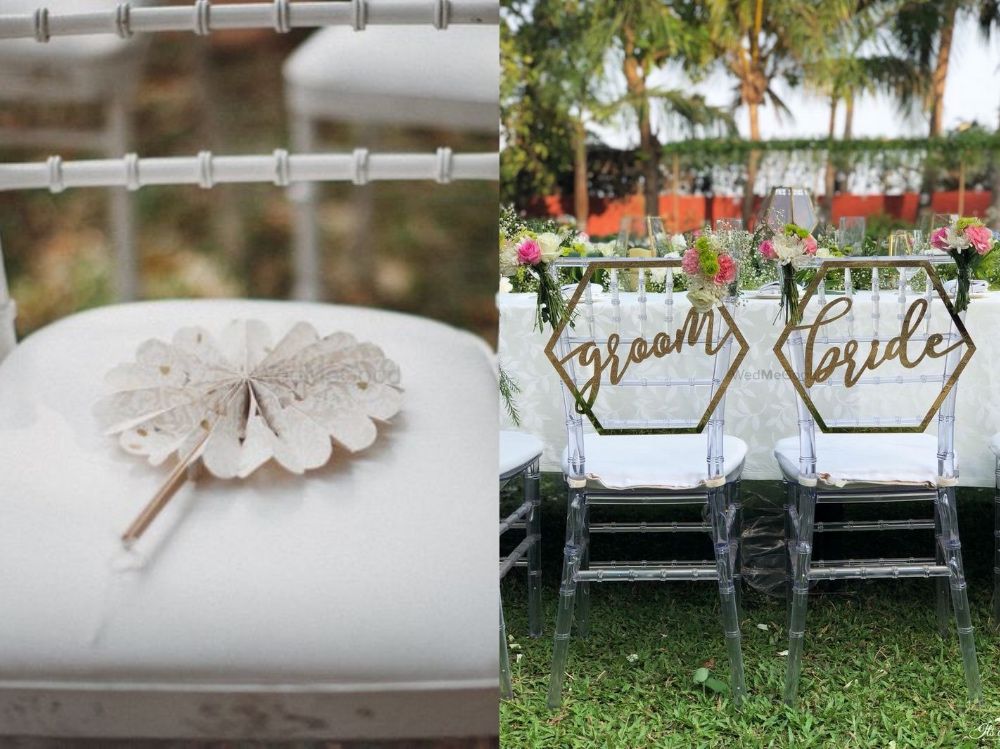 Image via Tarek and Narina (Goa) and Its an Affair★ 5  
Whether it's placing a little gift on the chairs to make it easier for the guests like fans or sunglasses, or marking 'bride' and 'groom' chairs- it's something cute that can either be DIYed or bought online quickly!
DIY or buy hangover kits to give out!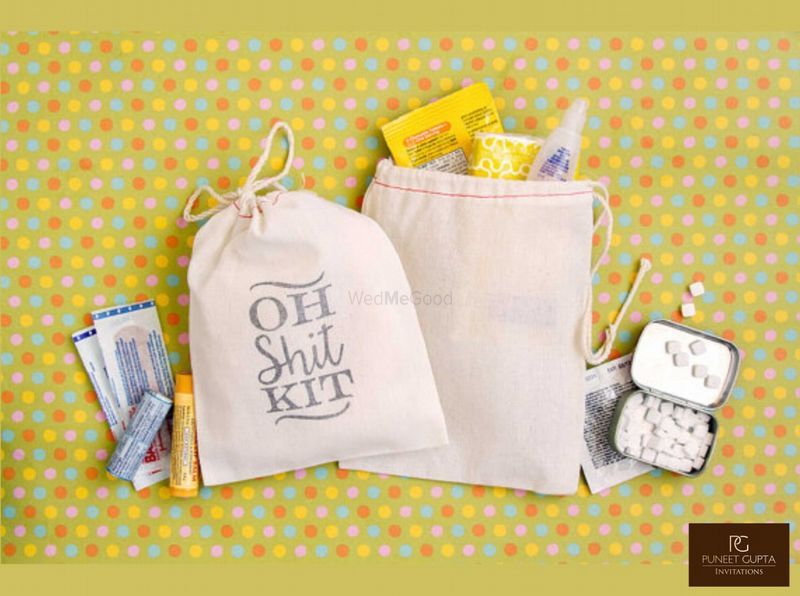 Image via Puneet Gupta Invitations★ 5
A very good idea for a crazy wedding- and even if you don't have time to get them customised or personalised, you can always DIY some or buy them straight online! Here is one option we like online and there are loads more on Amazon!
Get some cool wedding merchandise printed!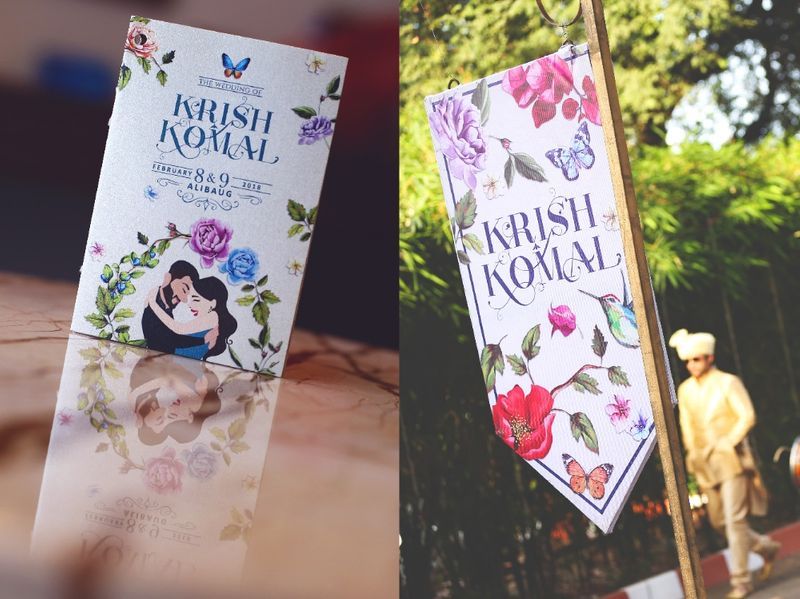 Image via Brideloom
If you already have your wedding logo all set and designed, then you can always get some last minute merch printed to put in the decor! Whether it's an itinerary or something like a welcome note or flyer, it's always cool to add a little personal touch!