Getting Fit For The Wedding: The Working Timeline On How & When To Start!
BY Apoorva | 12 Oct, 2016 | 888 views | 5 min read
There's nothing like an engagement ring to motivate a woman to get serious about weight loss. The dress. The photos. The honeymoon! But finding the time to get to the gym every other day plus planning one of the biggest moments of your life is nearly impossible. It's not to say we have to be stick thin but it's about being strong and fit and well, loaded with energy for your big day. And so it's not the size that matters, coz we love brides of all sizes, but the fact that you need to stay on the right side of healthy! Well, we have ways to slim down with little to no effort and guess what? Some of them includes, eating!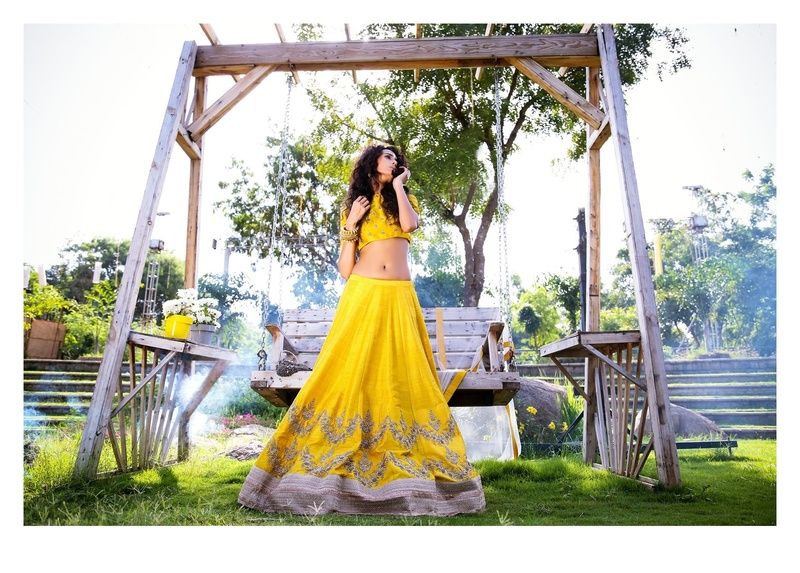 Pic via Jayanti Reddy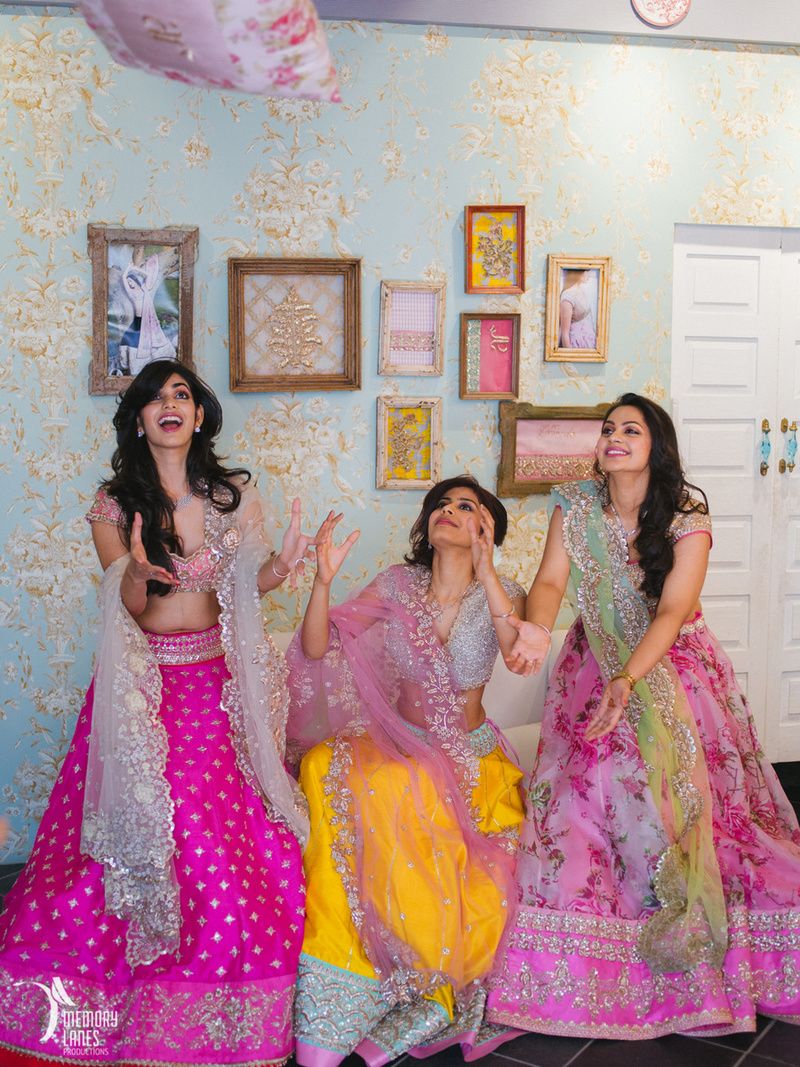 Pic via Anushree Reddy + Memorylanes Photography 
Ideally, one year is a perfect timeline to start losing weight in a healthy and wholesome way but that's almost impossible. So we suggest that you start your weight-loss routine at least 6 month prior to the big day! You also have to remember, it's not just about losing the kilos but also maintaining your skin, hair and energy along the way. Here is your perfect bridal weight loss timeline:
6 months before the Big Day
Keep it natural! Kick out diet soda, unnatural flavoured waters, boxed diet foods, sweetened yogurt and sugar-free cakes. Sub in coconut water, green tea and lemon water
Talk to your dietician and trainer & chalk out a plan for the next 6 months keeping in mind your work schedule and wedding planning
Start eating a healthful breakfast to get your metabolism fired up, and then you'll be more likely to make healthy choices throughout the day—like ordering a smart lunch and swinging by the gym after work.
Stick to your workouts! Set your alarm at least four times a week to get your morning workout in. Make sure to sweat and tone every day.
Carry healthy snacks with you when you're on the go like fruit, nuts, or granola bars. You will avoid buying that buttery croissant just because you were hungry!
3 Months Before the Big Day
Aim for a goal. For example- you will run 20 kms weekly and so on.
Do a juice cleanse if you want to. Post this period you should avoid doing one.
Limit alcohol. It lowers inhibitions, making it more likely that you'll overindulge. Plus, alcohol alone is pretty high in calories.
Carbs are vital! But, cut out processed carbs (crackers, chips, white breads, sugary cereals, white pasta and candy). Stick to sweet potato, quinoa, brown rice, whole-wheat wraps, oatmeal, and whole grain cereals.
Plan out your meals ahead of time and start following a regular sleep pattern
2 Months Before the Big Day
Fit in at least four workouts per week that is 30 minutes of cardio, plus whatever exercise routine you are doing
Stay hydrated! With only 8 weeks to go, make sure you're hydrated!
If you haven't hit your ideal mark by now, talk to your trainer and revisit your training plan.
Time for shots! Healthy ones, of course. Make a batch of fruit and veggie "shots" ahead of time to drink throughout the week.
1 Month Before the Big Day
Incorporate 3 cups of greens into your diet per day. This will help cleanse your body, and get your skin in tip-top condition.
Treat your workouts like an appointment. You wouldn't skip your cake tasting or dress fitting! Schedule your workouts in advance, commit to them and get it done.
Between all of your to-dos, squeeze in smoothies or juices with spinach or kale. You can replace one meal and one or two snacks a day with a smooth or juice.
Craving sweets at night? It's teatime! Drink tea to help cleanse your body, curb cravings, and make sure you don't give into that sweet treat.
1 Week Before the Big Day
Add lemon to your tea to burn extra fat.
Sweat it out for an hour each day. Even if it's a long walk!
Keep all meals after 5 p.m. lean and green.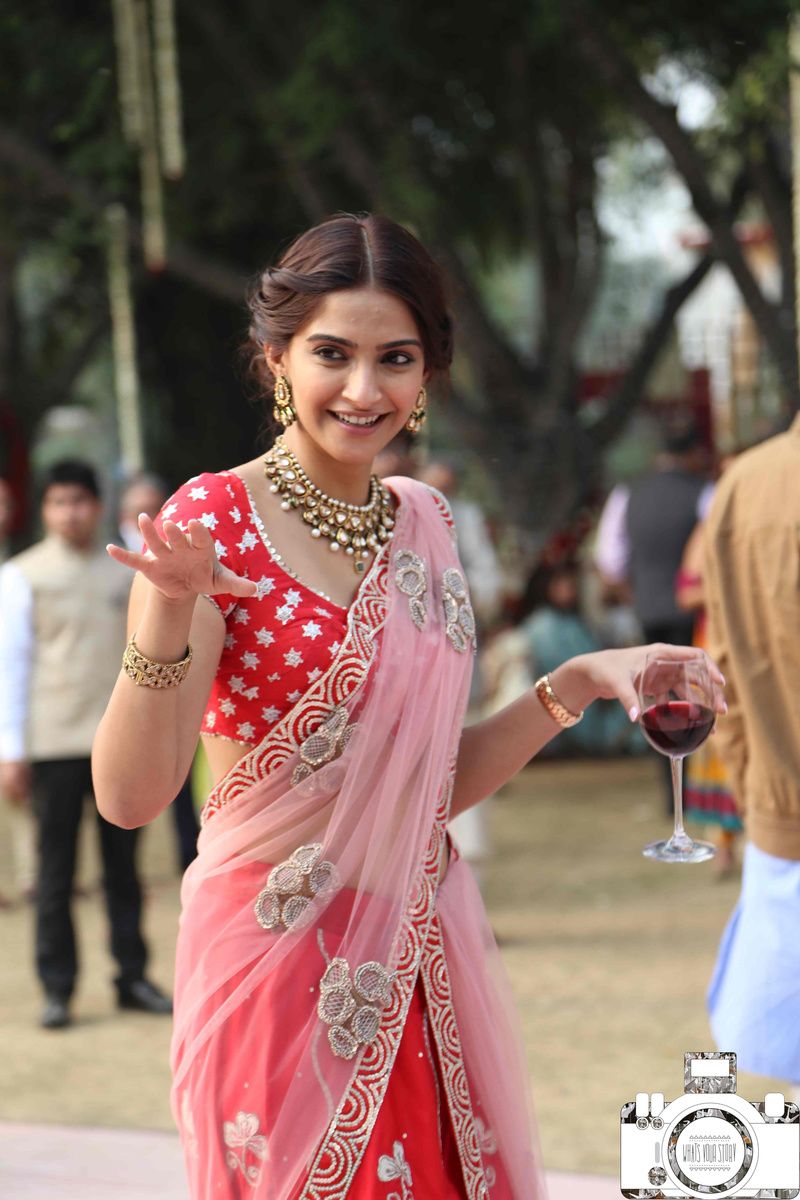 Pic via What's your Story
The best resources to use:
Understanding your body type
Just running or doing yoga isn't going to do the trick. Talk to your trainer about what you want to do – lose weight, tone up, strengthen, based on that and your body type your trainer will suggest the best workout for you. Be honest – if you want that flat tummy for your lehenga, don't be shy- tell your trainer.
Do what you love
With tons of exercise varieties, pick the one you love the most. That way you are more likely to stick with it. Love dancing, pick Zumba. Love healthy wholesome living, go for Yoga. Also, try and do it with a buddy – that way someone will keep you motivated throughout! There is even a garba-based dance that really does work wonders - basically, choose a workout that makes you happy to wake up and walk out of your door.
Change diet
Losing weight is not only about exercise, it's also about eating right. Say no to sweets, bakery products, and processed food. Allow yourself one cheat day in the week so your body is not completely deprived. The trick is to eat half a gulam jamun instead of three! Eat what you love but in moderation.
Do simple things
Drink a cup of warm water every morning - with honey or Apple Cider Vinegar and a pinch of cinnamon. Drinking a glass of warm water after every meal. Lots of green tea, maybe 2-3 cups a day. Cut down on carbs after 7 pm. Eat protein in every meal - you know, that kind of stuff! You need not go majorly into keto dieting or anything extreme - just follow some basic rules!