Makeup and Hair Tips and Tricks for Monsoon Brides!
BY Apoorva | 03 Jul, 2019 | 240 views | 4 min read
Monsoons weddings are quite idyllic. The lush greenery, the cool weather, the gorgeous setting are all reasons enough to get married in the monsoons. But monsoons also bring in humidity which can create havoc for your hair and makeup. And the number of pre and post wedding functions mean makeup and hair have to be done on a regular basis. So if you are 2019 monsoon bride, we are dishing out the ultimate makeup and hair tips and tricks to keep make-up meltdowns at bay!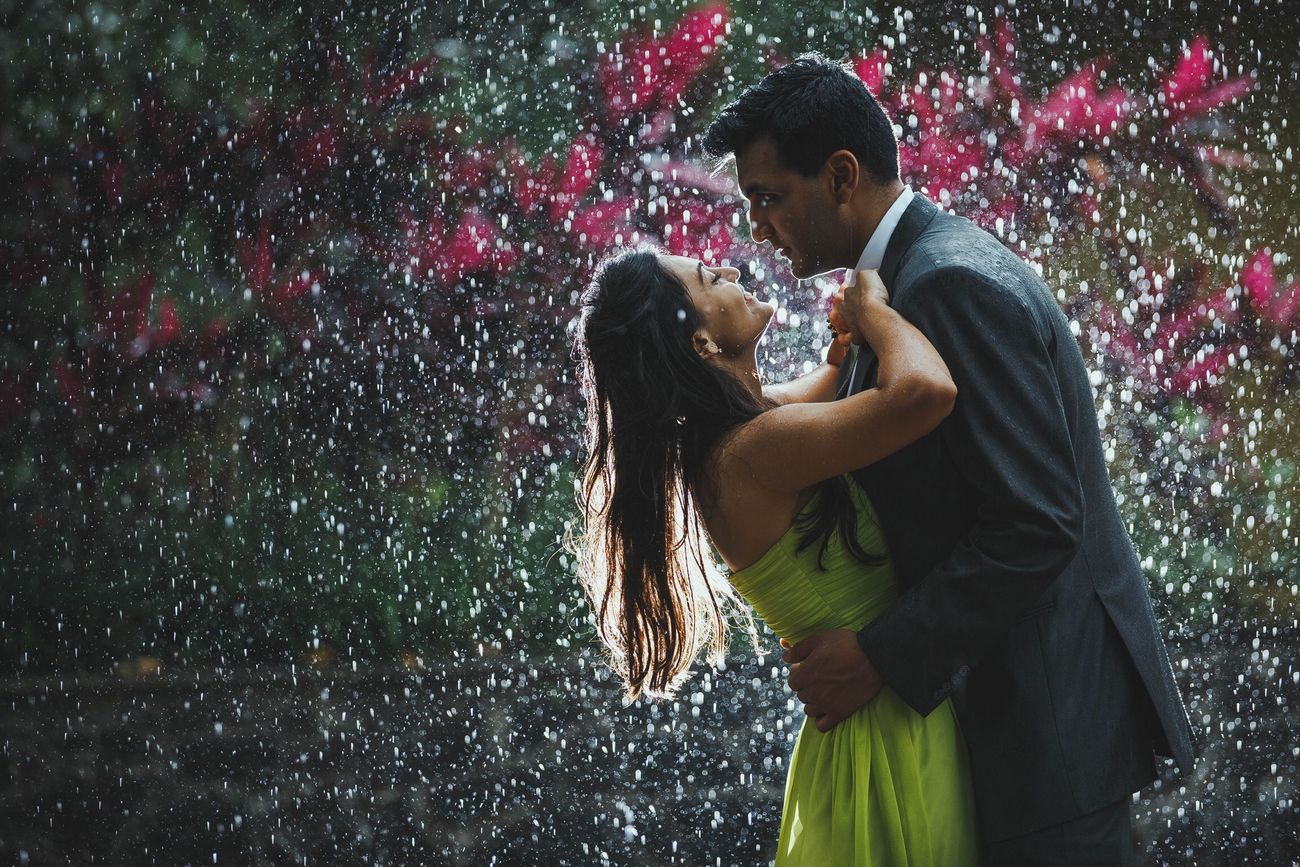 Image via Vora Keval Photography★ 5
Always Prep Your Skin
Most brides forget that good skincare will lead to a good makeup day. Follow a good skincare routine including scrubbing and masking. Opt for gentle scrubs and hydrating masks depending on your skin type.
Waterproof Products
This one's a no brainer. Always always use waterproof makeup products in the monsoon to avoid your products from creating a landslide on your face. Secret tip, if you don't want to buy new waterproof products, invest in the MAKE UP FOR EVER Aqua Seal Waterproof Liquid Converter. This converts your entire existing makeup arsenal to waterproof formula! Godsend, right?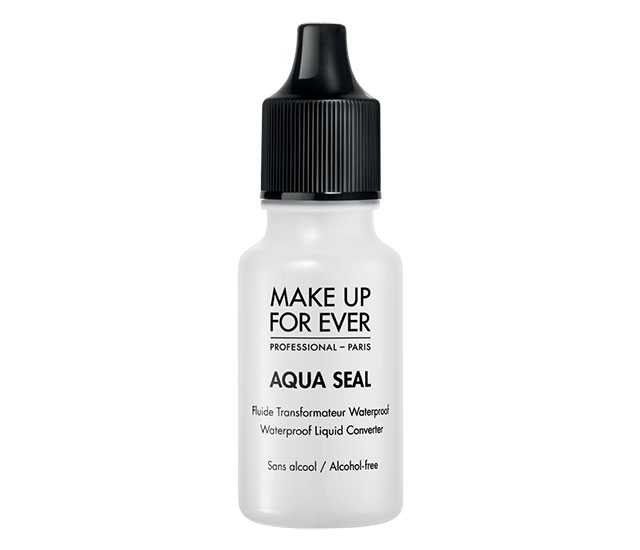 Prime it up!
The most important part about makeup is its base. But humidity tends to melt down your foundation and concealer. A good oil-free primer will help you to keep that in place. A quick tip, wrap ice cubes in a muslin cloth and rub it across your face for 7-10 minutes which helps in combating the sweating cause by the humidity. Due to this, the makeup base stays on for longer and helps to create a perfect makeup base.
Go Neon
Neon is trending currently, so you can pick neon lipsticks or a neon eyeliner to add a pop of colour to your makeup. Monsoons can get gloomy and this pop of colour will be perfect!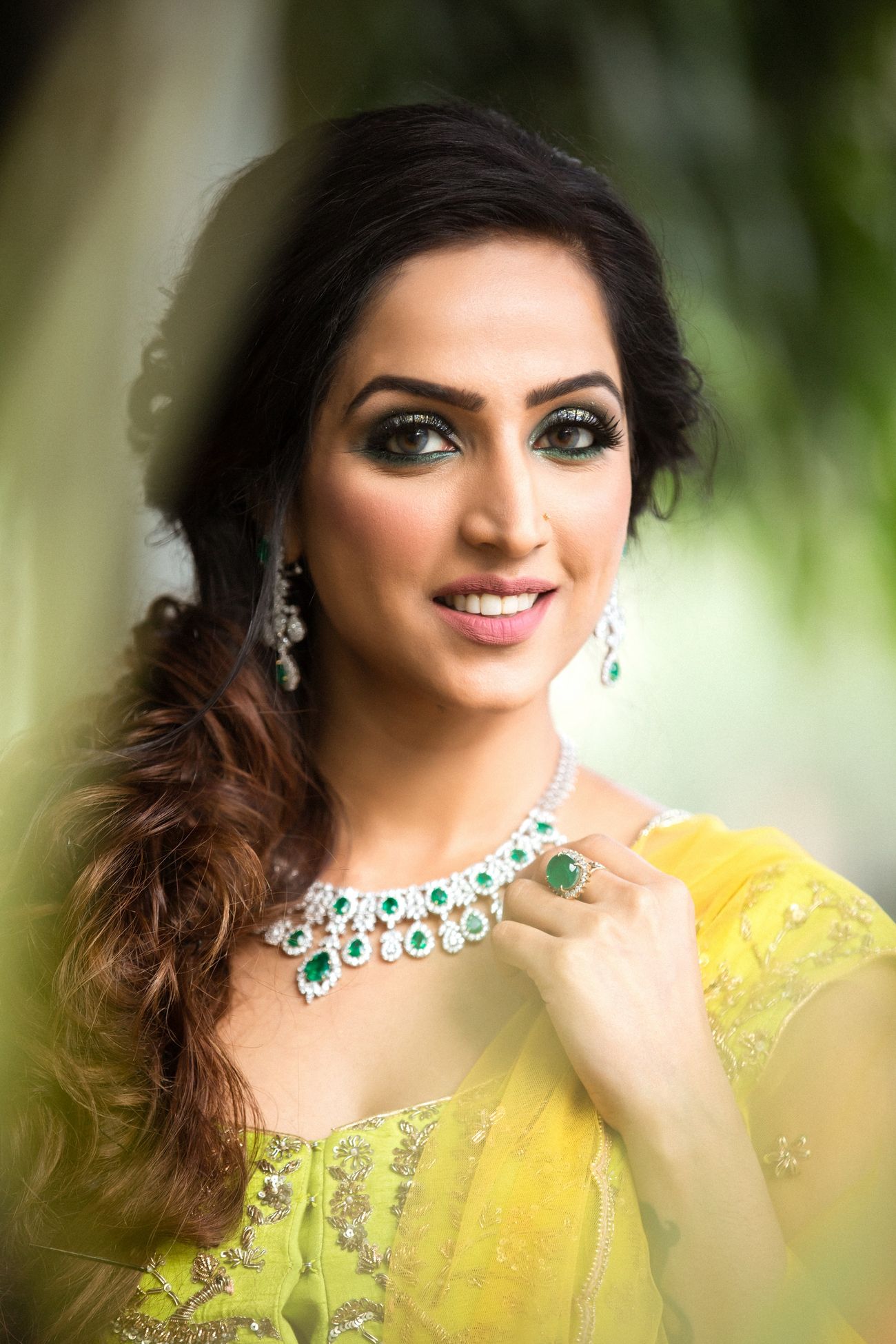 Image viaSamaira Sandhu Makeover★ 4.8
Opt For Water-Based Products
A water-based foundation will always stay better in monsoons than a cream based one. Also, avoid applying your foundation with your fingers as it can get sticky and greasy. Opt for a brush or a beauty blender to apply your base products.
Stay Away From Glitter
Humidity can make your face sticky which is why glitter makeup isn't the best of options in the monsoon season. If you really want to go all blingy, opt for a product that has a little shimmer instead of adding a layer of glitter pigment on top.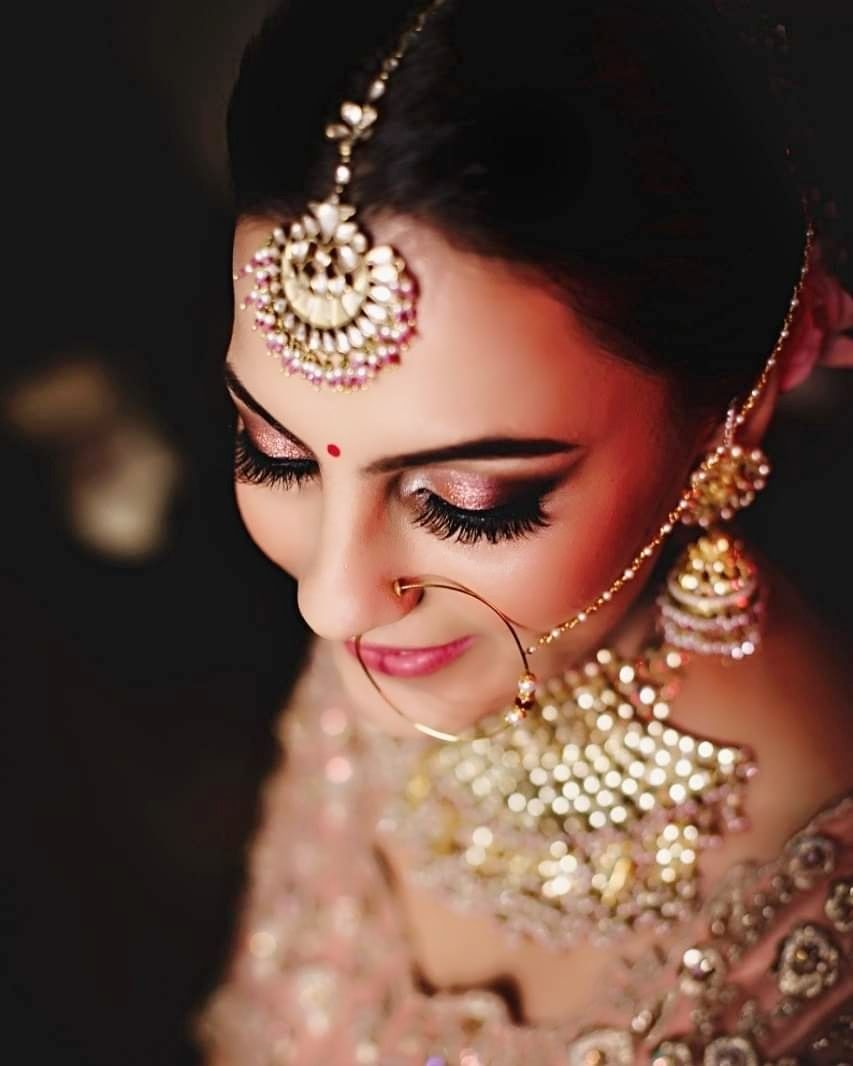 Image via SJ Makeover★ 4.8
Powder vs. Cream
Creamy products tend to melt in heat and humidity, so opt for powder blushes, eye shadows in the monsoons
Don't Forget Setting Your Makeup In
After your entire base is done, apply a translucent powder for that airbrushed finish. It minimizes imperfections, as well as the appearance of fine lines and pores for a non-cakey, sheer look. And once your entire makeup is complete, finish it with a setting spray so that the weather cannot mess with your look.
Hair Care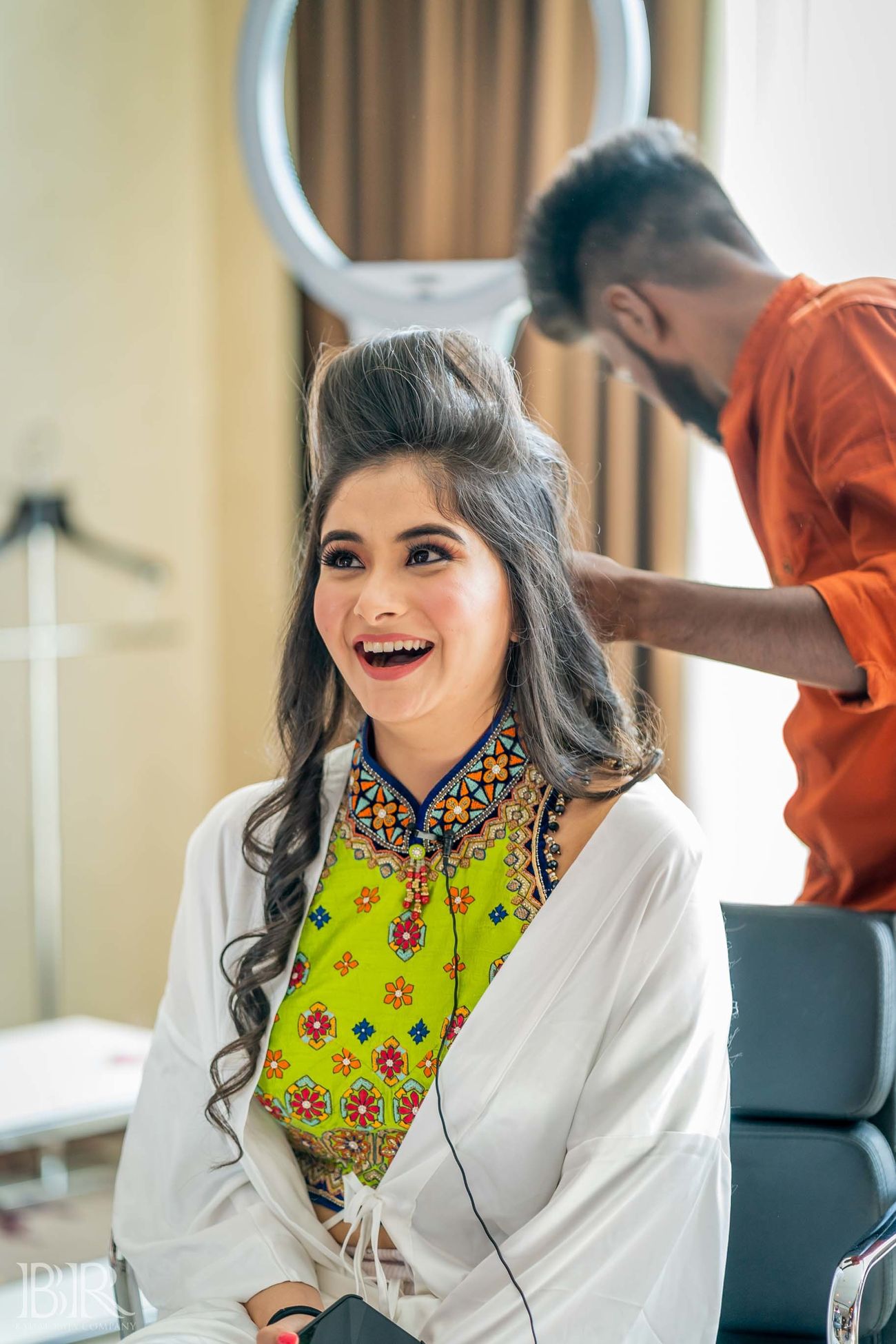 Image via Shreya and Ashish Real Wedding
Manage that frizz
Use frizz-control products when it comes to shampoos, conditioners and serums. You may have to switch out your regular ones in favour of frizz-freedom!
Avoid Extreme Heat
While avoiding heat completely is difficult when you want to style your hair, opt for products and devices that will help your hair rather than harm it. The Dyson hair dryer or the Dyson Airwrap is great at styling hair without heat.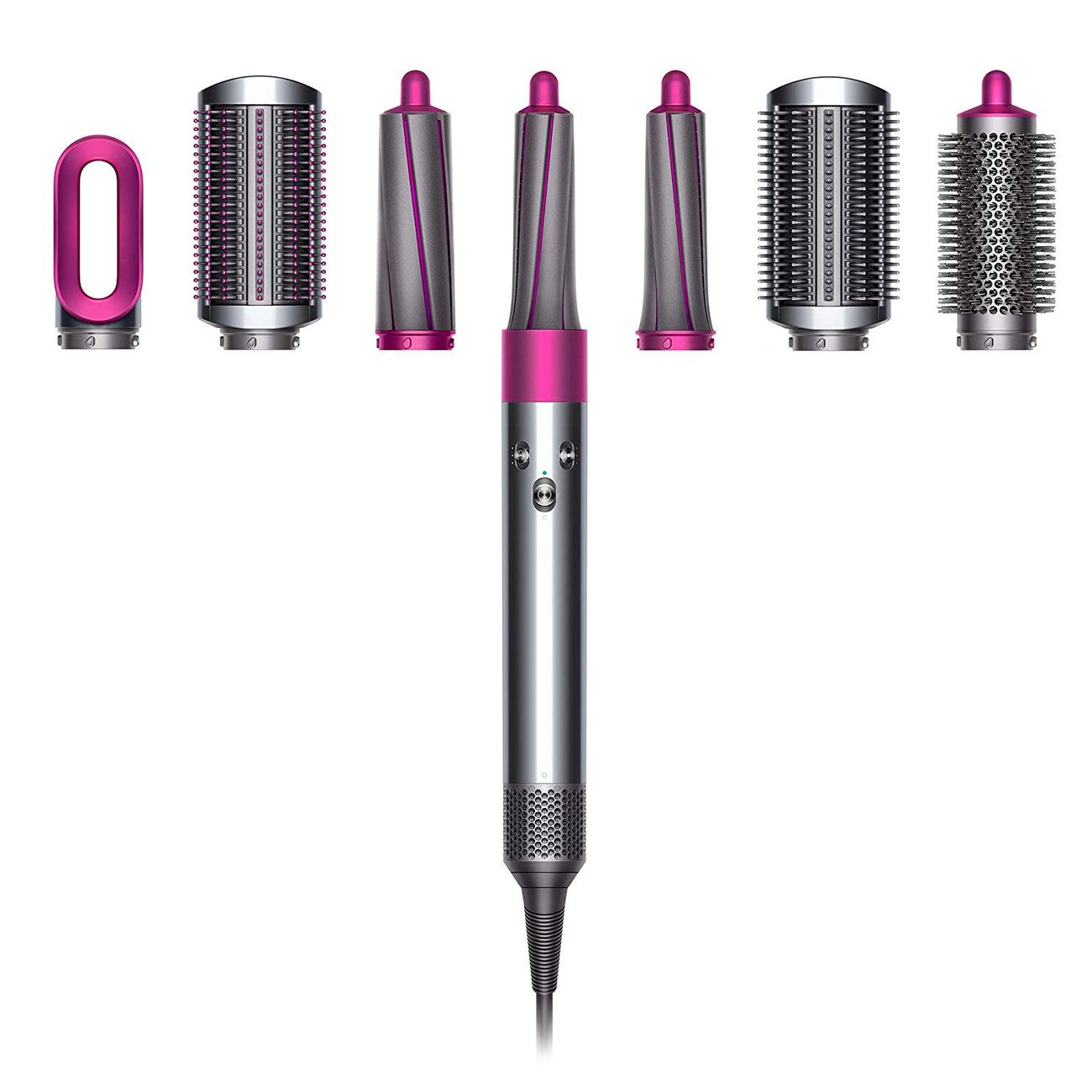 Silky Tresses
To keep frizz at bay, sleep on a silk or satin pillowcase. This will lower frizz, not let your hair tangle plus your skin will not have lines or wrinkles. Double whammy!
Use A T-shirt to dry your hair!
The way you dry your hair plays a very important rule in dealing with frizzy hair during monsoon. Wrap a soft cotton (bigger the better!) t-shirt around your hair and let it soak in all the water before you air-dry. Turkish towels rub against your hair shaft making it frizzier!
Style them but without heat!
This is the time where you can experiment with braids, buns, hairstyles that don't need you to leave your hair loose. This way, your hair will be styled but without heat. If you are going all out Indian, even a few fabric or fresh flowers will add a nice touch!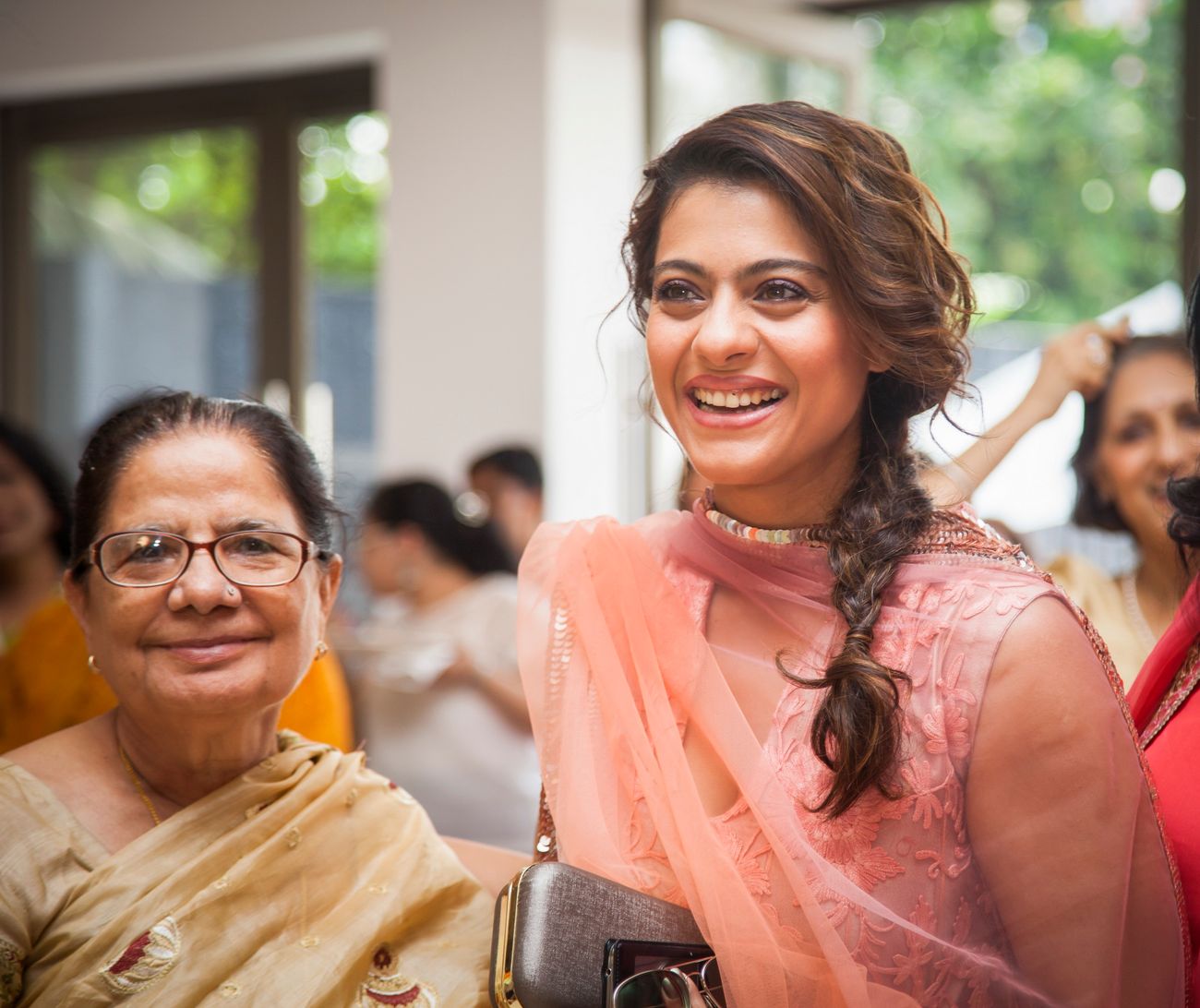 Image via Wedding Storytellers★ 4.9
Keep That Frizz Away
Instead of coconut oil, switch to a weekly olive oil hair massage. Olive oil is packed with antioxidants and anti-inflammatory properties which can help to prevent frizzy hair. Make sure you warm up the olive oil before applying it!
Mask it In!
Masks are not just for your skin. There are various home-made masks plus bottled ones that you can use depending on your hair type. Ensure you put a mask on your hair at least twice a month, if not more.