Makeup Artists Reveal: The Do's & Don'ts Of Nude Makeup!
BY Apoorva | 05 Feb, 2019 | 6310 views | 4 min read
Nude Makeup is trending at weddings and how! More and more brides are opting for subtle and nude looks, even on their wedding day. Not only does it look stunning, but it also allows the bride's features to be enhanced rather than covering them up. But getting nude makeup right is a fine balance that not all can overcome. We asked the real experts, bridal makeup artists to give us all the deets on what are the basic dos and don'ts of nude makeup!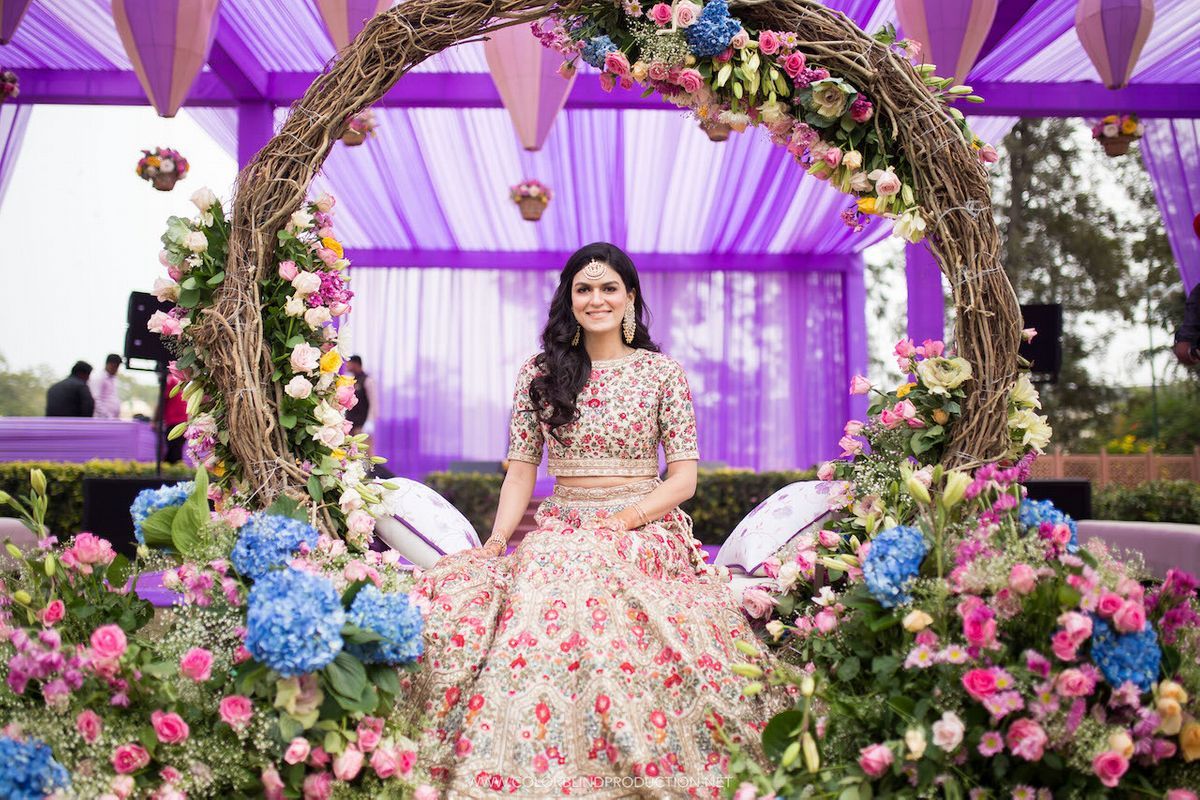 Image via Colorblind Production★ 5
Do's
Pick a foundation shade close to your skin or even one shade darker and ensure you completely blend the foundation
To make your skin dewy ,you could add two drops of rose gold oil / rosehip oil mixed with your foundation and apply it with a beauty blender
You could also give your skin a sun kissed nude look by adding a bronzing liquid in it.
Pick earthy toned eye shadows to create a light smoke in the eyes
Use cream blush instead of powder blush
Use cream illuminizers instead of powder based ones
Use cream based lipsticks and a dash of lip gloss over it to complete a soft nude look
Don'ts
Don't over contour your skin or it will tend to look muddy instead of looking nude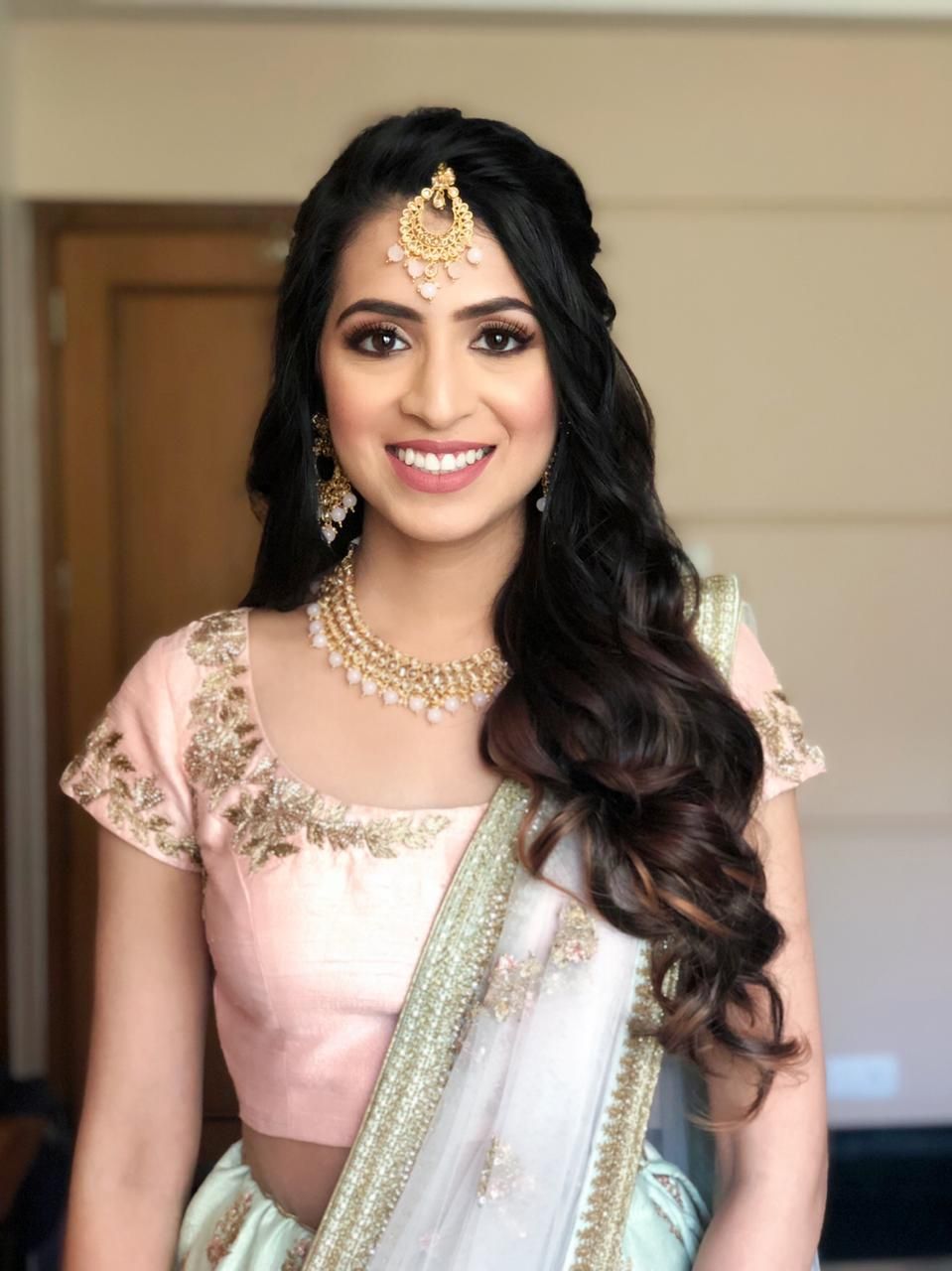 Image via Fatima Soomar Bridal Makeup★ 4.7
Do's
Pink and peach nudes look great for Indian skin tone so you could try those.
You could invest in a good nude eye shadow palette, it would work well with almost everything and be very useful
Don'ts
Avoid using nude shades that wash you out and use shades according to your complexion. There are nude shades to suit every complexion.
Avoid keeping the makeup too muted and make sure you highlight atleast one feature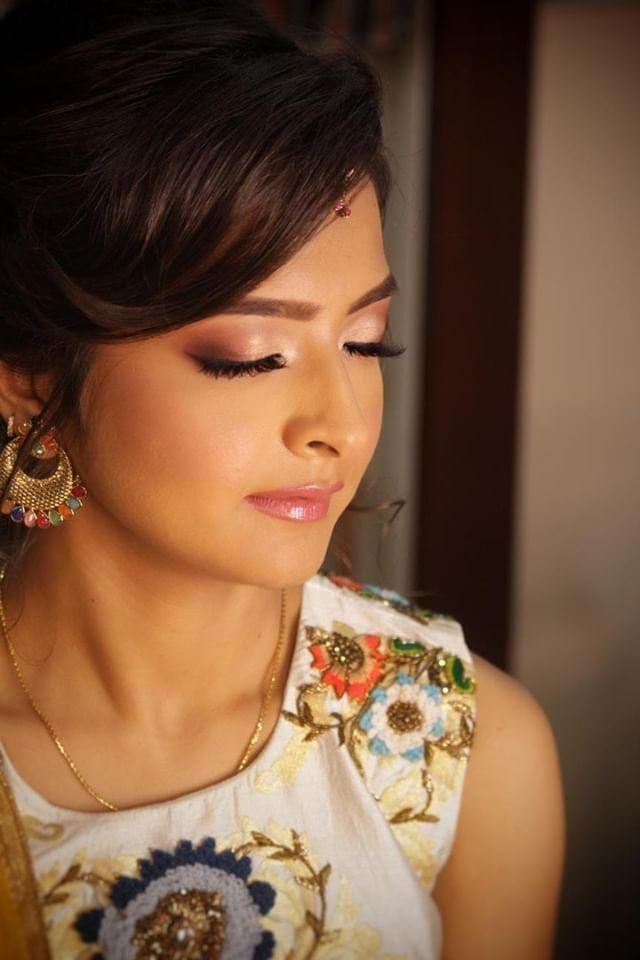 Image via Make-up by Afsha Rangila★ 4.9
Do's
Pamper your skin. A good skin care before the makeup is a must, listening to your skin as to what it exactly needs either it is your dry skin that needs A good moisturiser/ serum or is it the oily t-zone that needs to be mattified correctly, or be it the open pores that's bothering you.
Work and spend immense time on the skin care, use only what is required.
When applying your foundation, work on it layer by layer. Start with a thin layer and gradually build it up depending on the coverage and finish you like. That way you won't overdo and it ends up looking polished and natural.
Let all the features be enhanced minimally.
Use more cream based products and powder only on the areas required.
Opt for fresh peachy pink tones for cheeks/lips and eyes.
Don'ts
Avoid harsh contouring and excess highlighting as this may take away the freshness/ the minimalism
Don't opt lighter/darker foundations. Stick to your own colour or close to your skin tone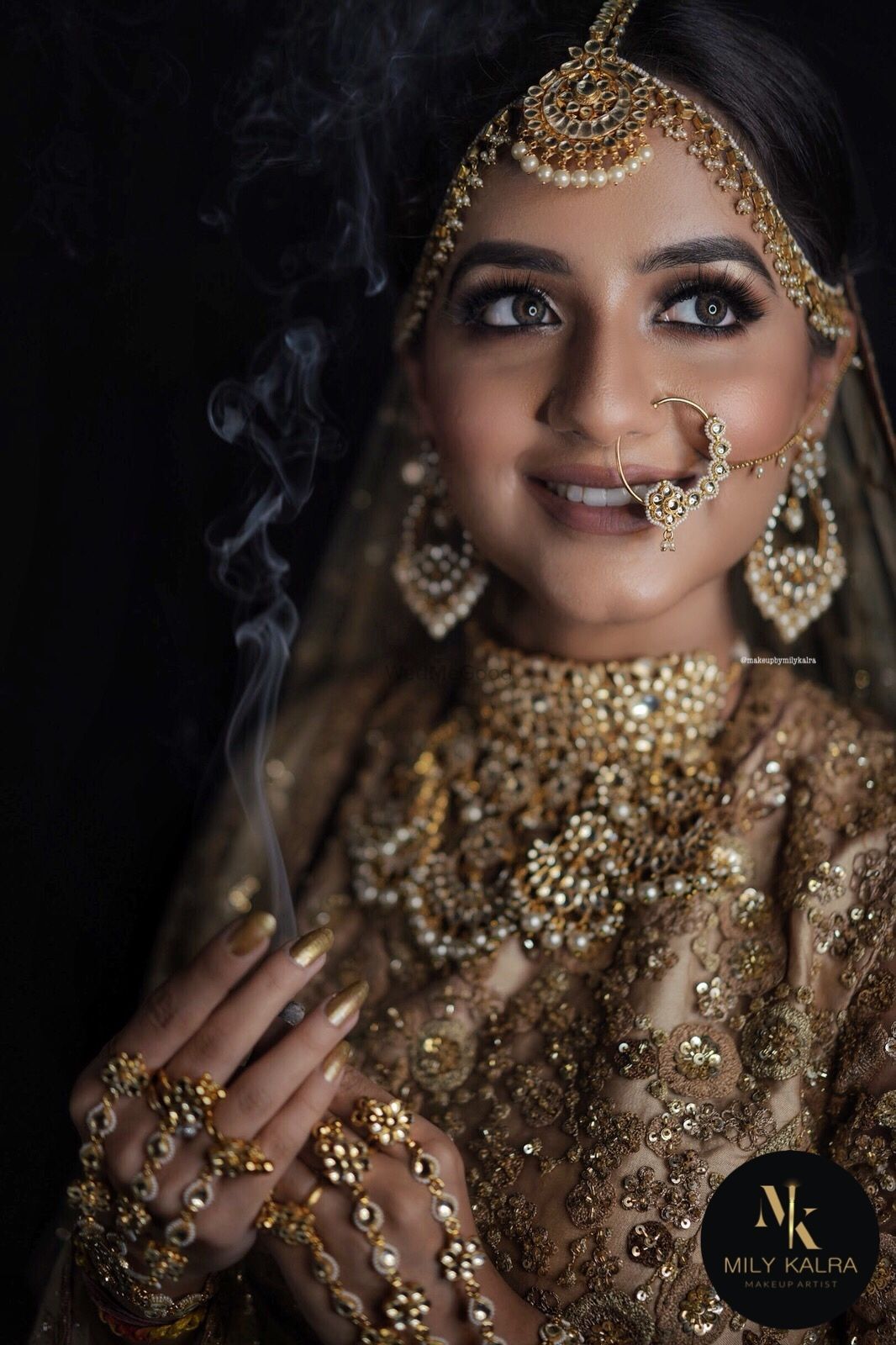 Image via Makeup By Mily Kalra★ 4.9
Nude makeup can be tricky and sexy at the same time. For all the brides to be here's what you need to know
Do's
Nude makeup is best worn when you've gone all out with your jewellery & accessories because the 'no makeup look' as we call it always balances out best when everything else goes all out
Don'ts
For brides especially, nude makeup could make you look washed out if your function goes from morning to night and could be very tricky to pull off if everything else is 'simple' (avoid the nude makeup look if your outfit is very subtle, I'd recommend emphasising on any one feature instead)