Manish Malhotra at India Couture Week 2014: Bridal Collection titled Portraits !
BY The WMG Bride | 20 Jul, 2014 | 18647 views | 3 min read
The fact that Aalia Bhatt and Aditya Roy Kapoor were walking for Manish was enough to throw the Media room and photographers into a complete tizzy and this show at India Couture week had the maximum amount of crowd ! Judging from the number of calls we got to try and arrange passes, you can imagine the kind of excitement this designer generates (Im pretty sure brides to be are crazily googling outfits from last nights offering as I type). The entire setup inside the show area resembled a  large, candle lit drawing room with a massive  focal chandelier and gorgeous flickering candles through which the models weaved in and out on three  ramps. The choreography and seating was stellar as was the music !
We saw:
Lengths of rich raw silk in various tones of gold- soft, pale golds, olive golds and muddy golds in floor length anarkalis, straight achkan jackets for women and cut out detailing at the tummy. Tons of  mirror work, used with gota and zardozi in a more modern way. After a mini-collection of all gold ensembles, it switched up to jewel tones in rich reds and emerald greens and finally ended with Aalia Bhatt walking out in a classic red Manish Malhotra Bridal lehenga flanked by the rather hunky Aditya Roy Kapoor in a gold sherwani.
Wed Me Good Loves
 Favourite piece would have to be the floor length anarkali with the deep V plunging neckline and large embroidered waist. So gorgeous. Apart from that, did like a lot of the embroidered anarkalis and achkan silhouettes for women and the all gold ensembles were  exquisite.  While some of the lehenga skirts had a bit too much going on  for our taste , there were so many outfits that a bride to be would kill to have in her trousseau. Shout out to the groom wear as well, some very classy, understated pieces, but something was up with the fit.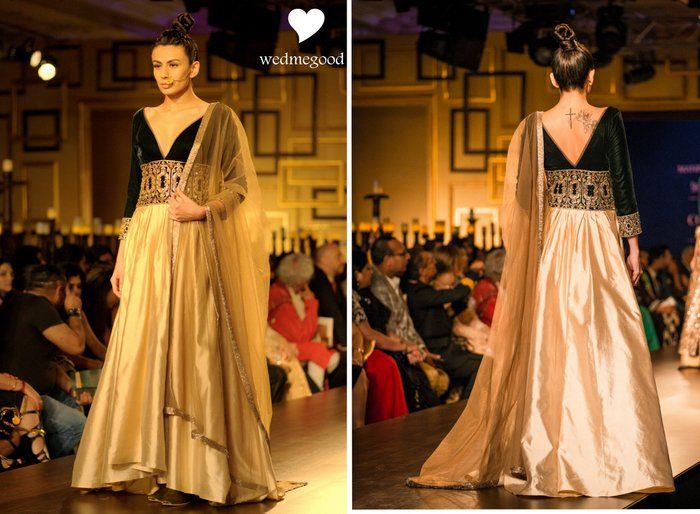 Favourite piece from the entire collection. So elegant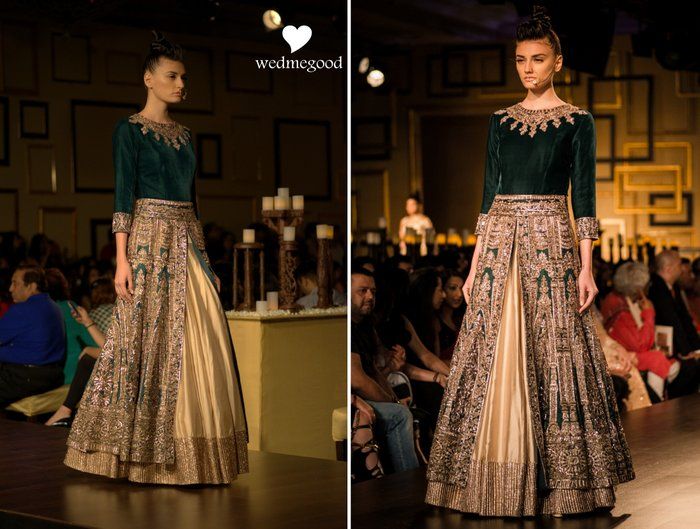 Almost reminiscent of last years Deepika Padukone lehenga done in an anarkali form. Lovely.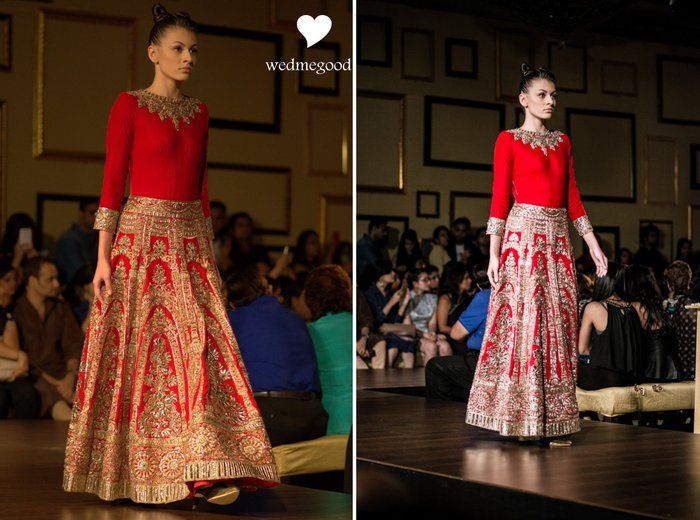 Similar piece in red-like the contrast of the minimal blouse with the heavy skirt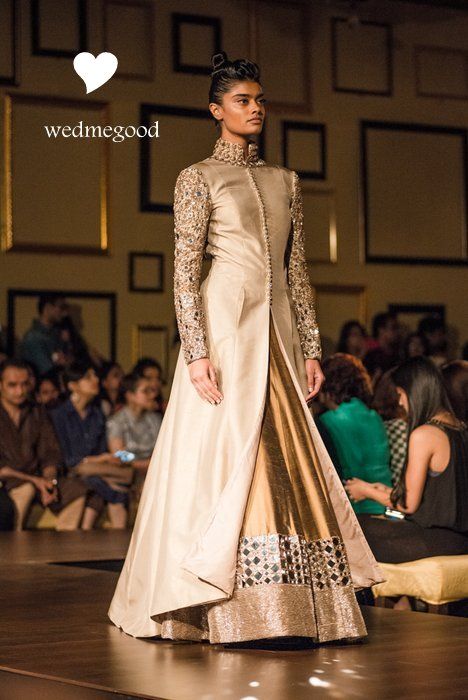 Mirror work detailing . Love this piece- so regal.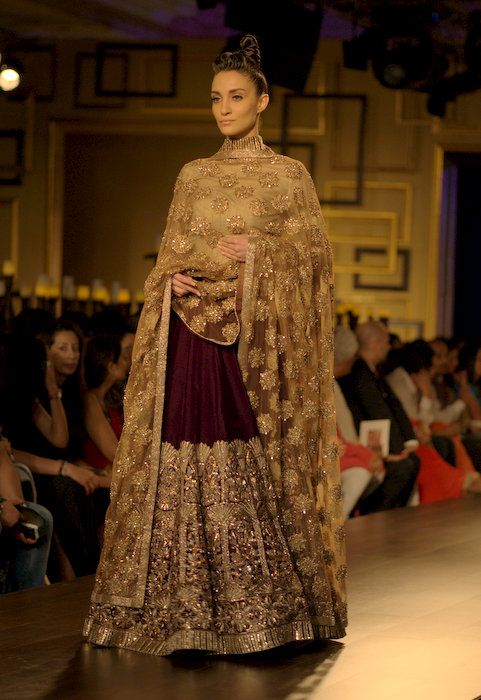 The dupatta of this- very pretty!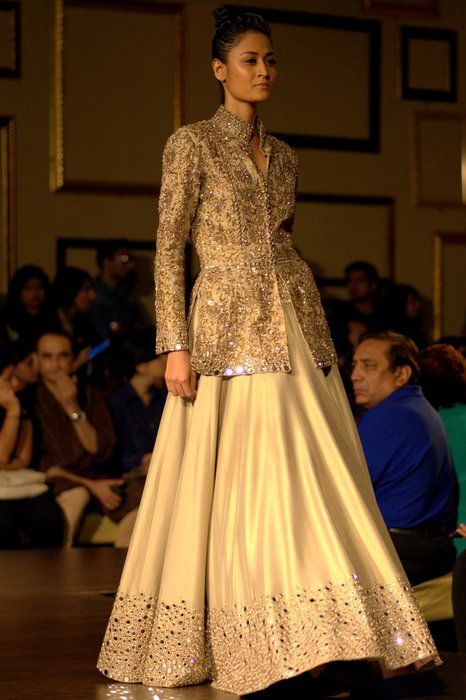 Gorgeous silhouette. Love the whole look.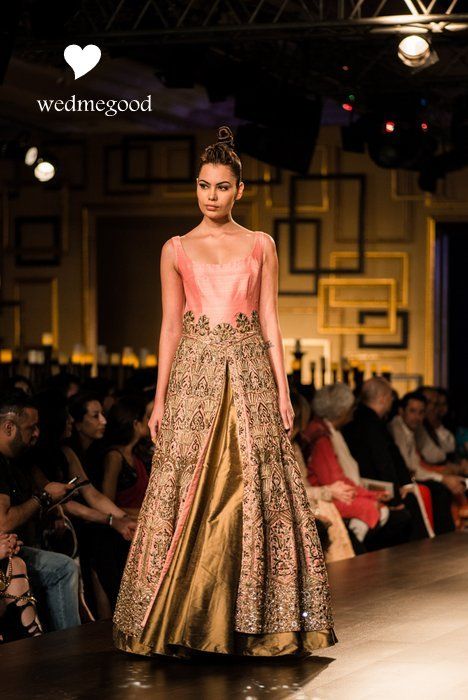 Love the colors- olive gold with a soft pink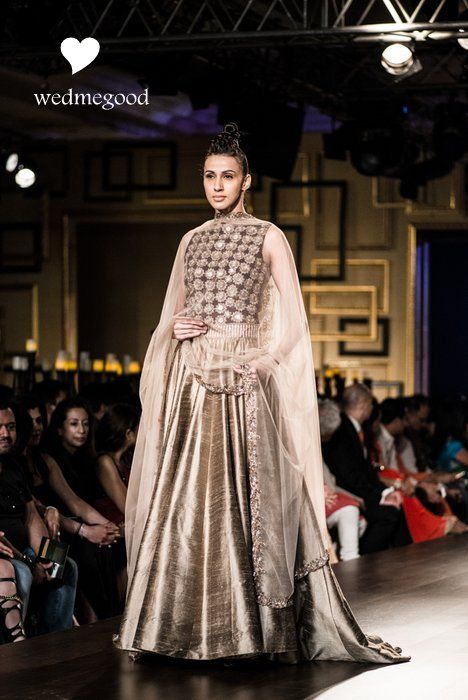 The color of the raw silk.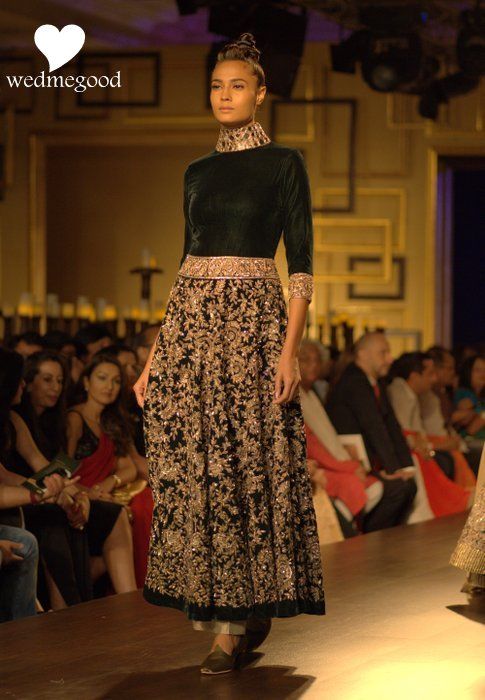 Exquisite embroidery on this one. Stunning!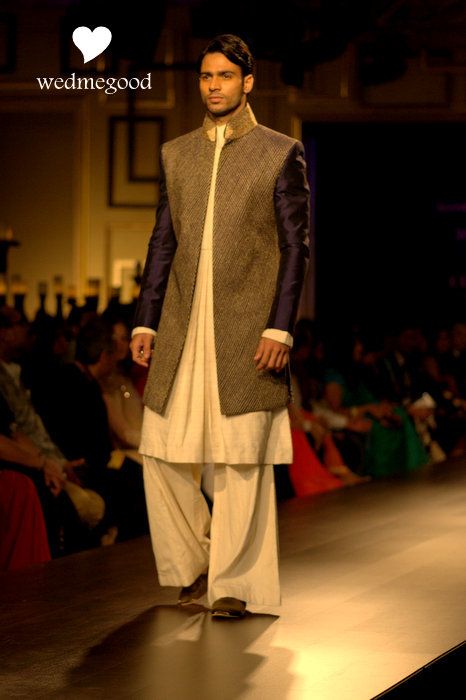 Loved this groom wear idea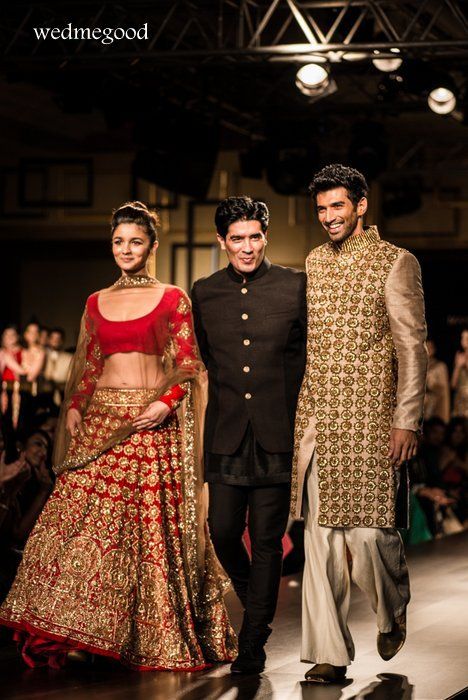 Alia Bhatt looked lovely in a red Manish Malhotra creation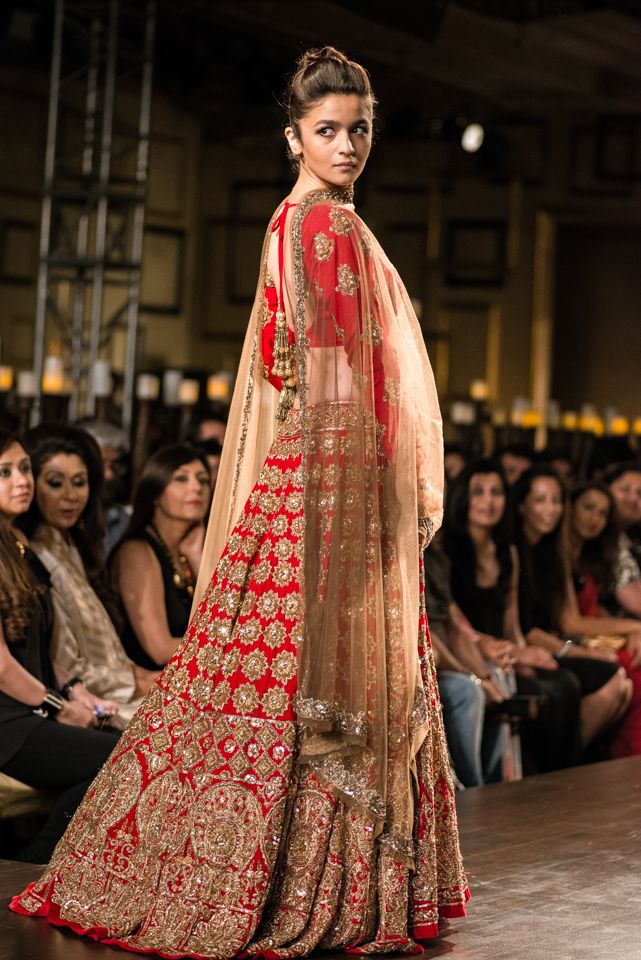 Other pieces from Manish Malhotra's Bridal Collection (Click to enlarge)
[gallery type="circle" ids="4218,4217,4213,4211,4207,4206,4205,4204,4238"]
Photography by: The Talented Creative Lens Team