Mind-blowing New Indo-Western Silhouettes To Consider For Your Mehendi!
BY Sakshi | 07 Aug, 2018 | 2778 views | 2 min read
Get ready to have your minds blown girls- for the outfits you're about to see are gonna baffle yet impress you- just like they did to us! Some of these silhouettes are so new and breezy, that we are sure you're gonna wonder how anyone even came up with this idea! Indo western outfits at weddings are getting really creative, and the ones here are super new!
Pant-Inspired Outfits
A Embellished Pant Suit!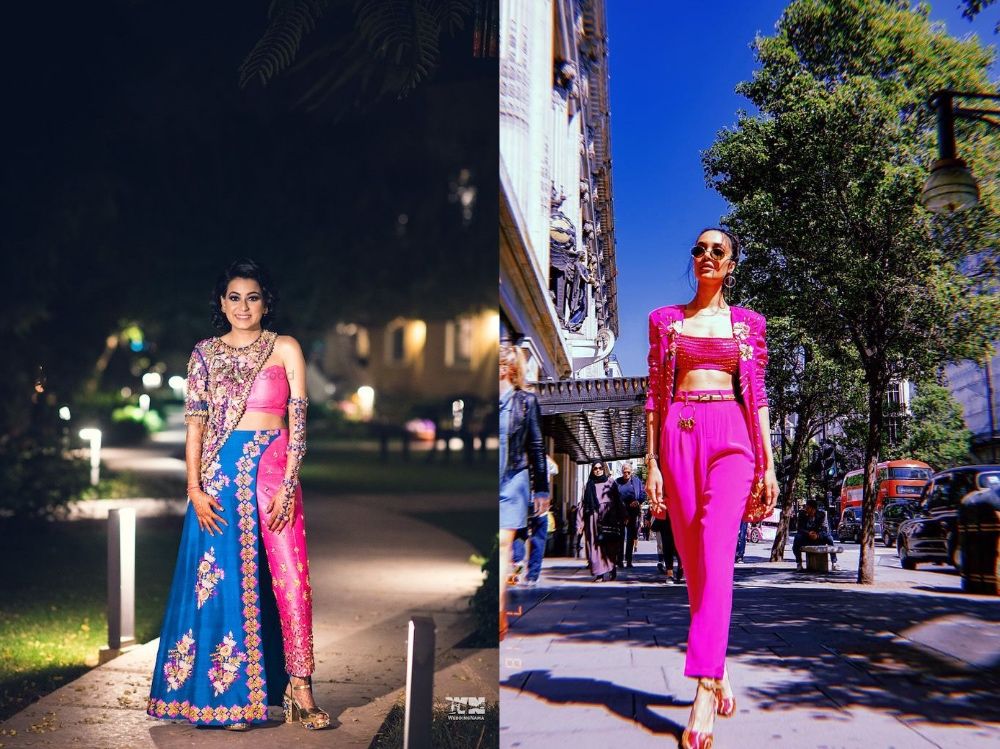 Outfit by Papa Dont Preach
An embellished pant suit- whether it's your normal silhouette or something interesting like the half lehenga one is something new we are seeing, and not to forget- loving! Looks so chic and edgy!
A Pant Saree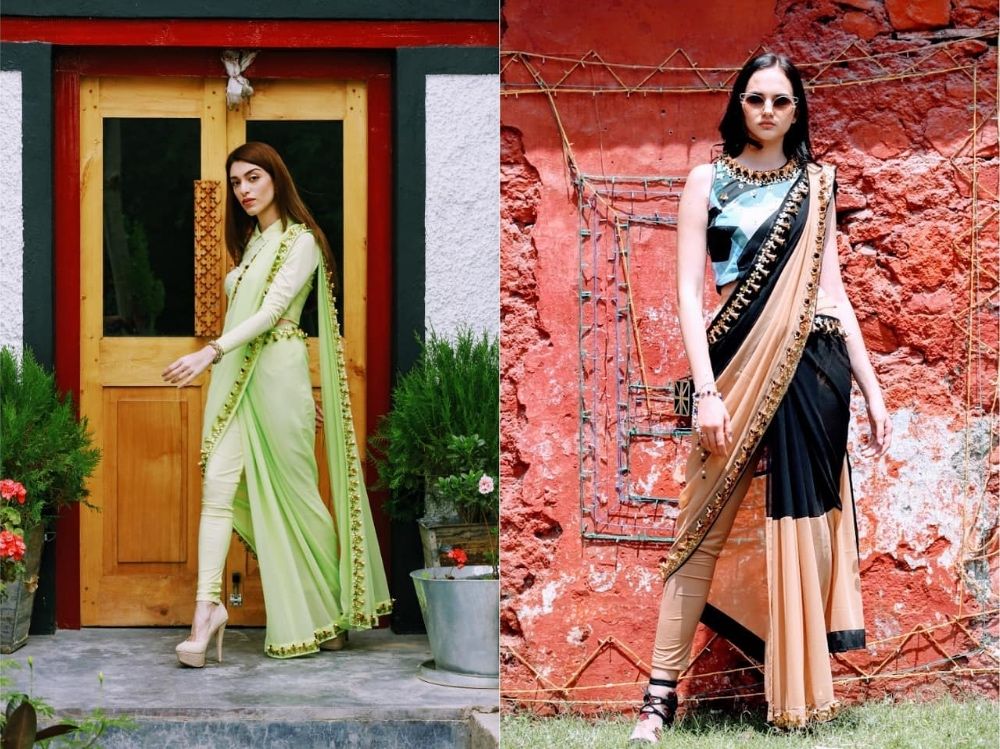 Outfits by Nitya Bajaj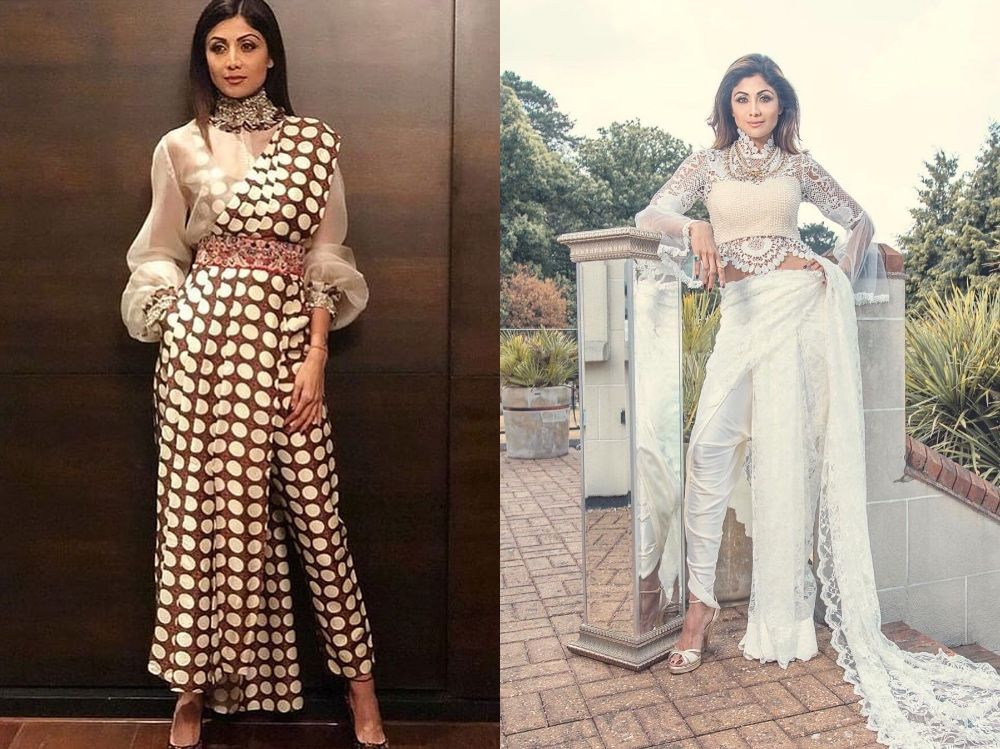 Outfit by Anamika Khanna★ 5  and @riakashyapofficial
A pant saree which is like a half and half thing is also something so trendy and new- we've been spotting a lot of those on Shilpa Shetty, and we think it's an amazing idea for brides for their Mehendi or even the Sangeet!
Jumpsuit-Inspired Outfits
An Embellished Jumpsuit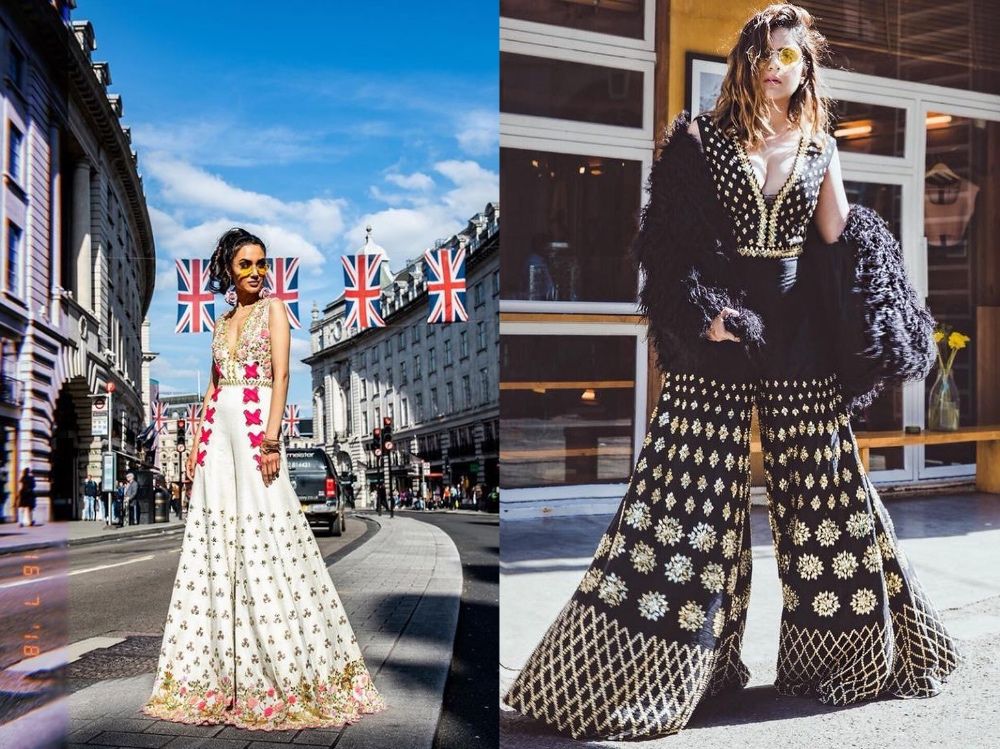 Outfits by Papa Dont Preach
Now this is also so so edgy and great for brides- you have all the bling, but in such a cool silhouette! 
A Jumpsuit Gown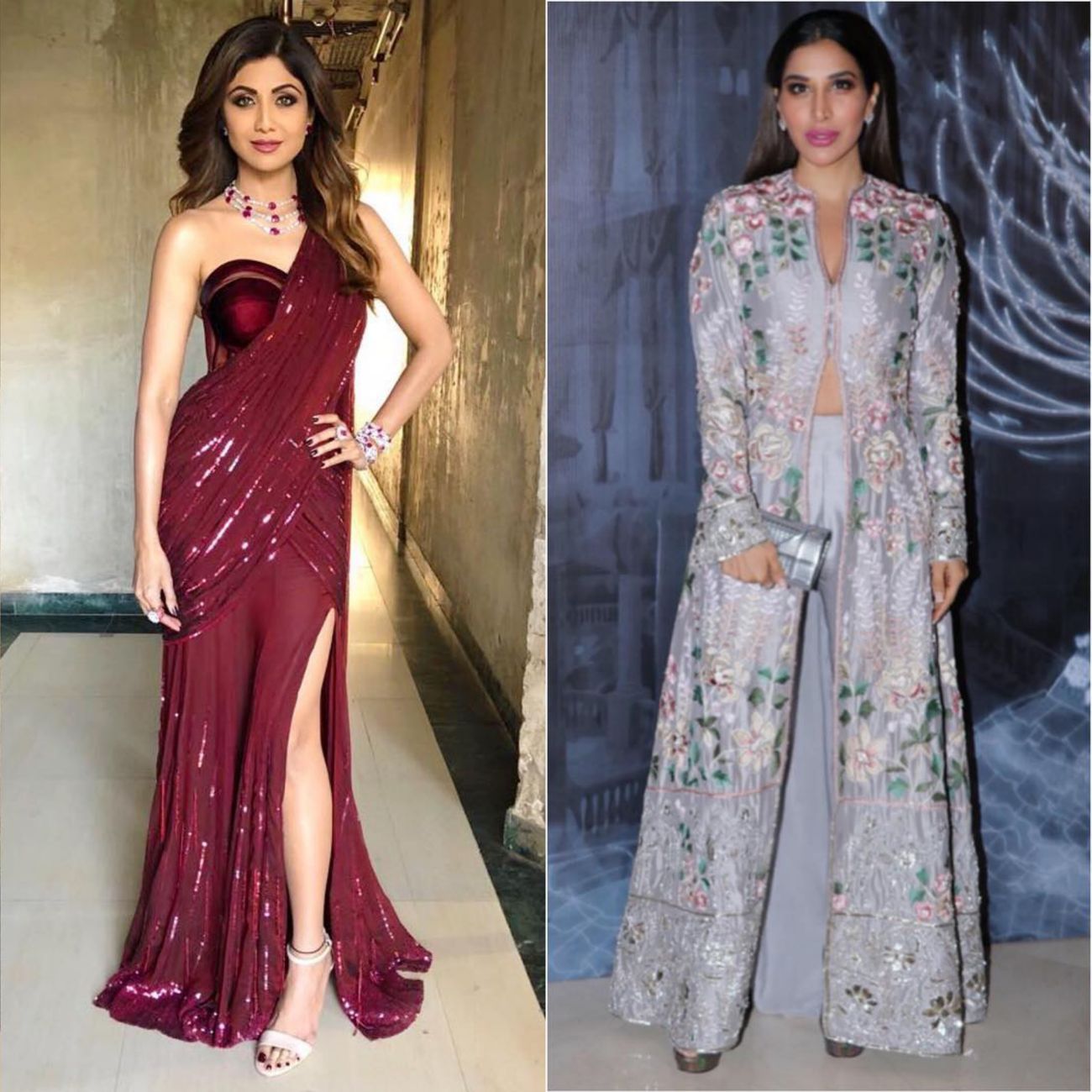 Outfits by Manish Malhotra★ 5
Another great new silhouette- this one is so glam and sexy!
A Jumpsuit Saree!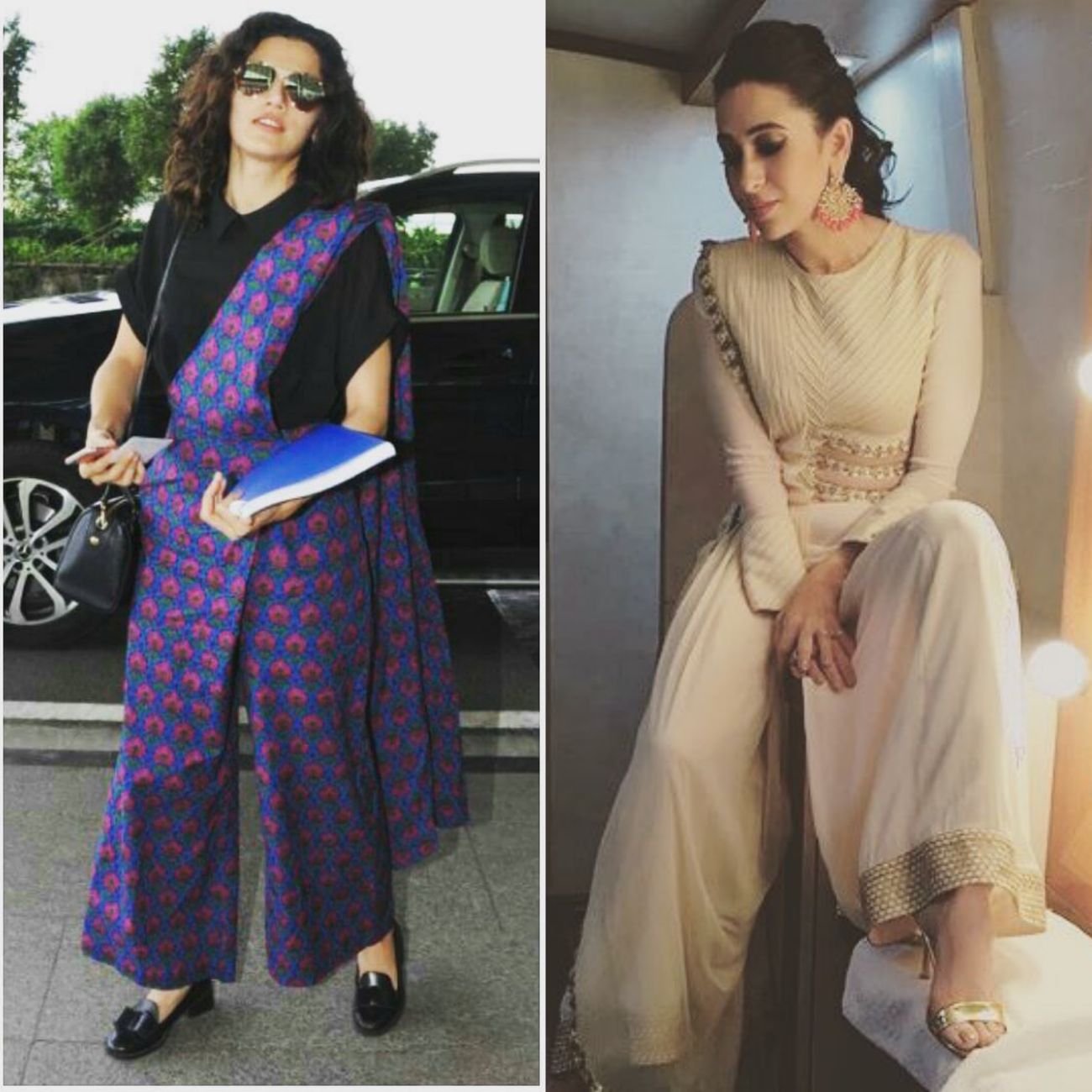 Ever seen one of these? Imagine how comfortable it will be!
Jumpsuit with Cape or Jacket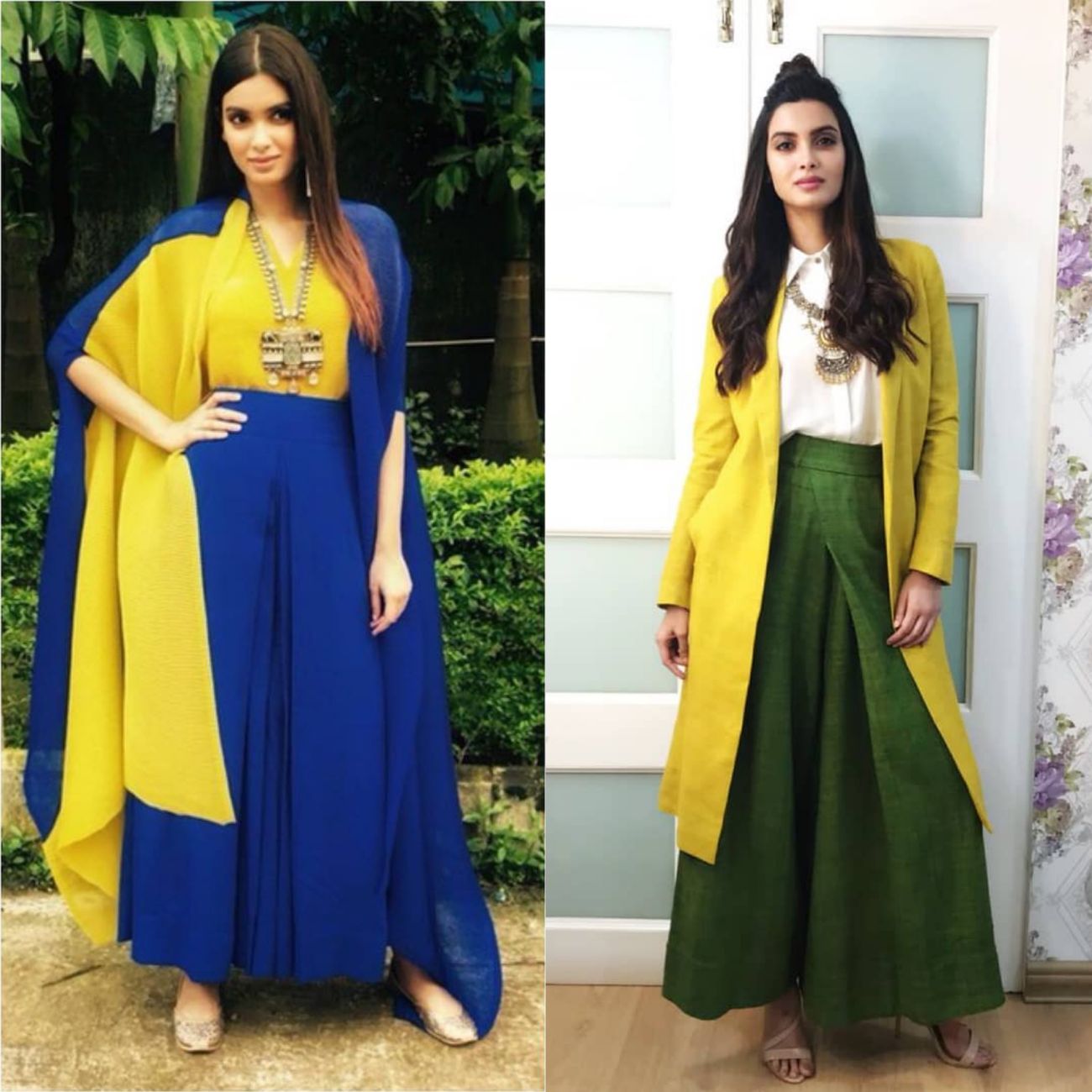 Outfits by Payal Khandwala
Another cool new trend, this one with the colour blocking looks amazing, and not to mention, breezy!
Dhoti- Inspired Outfits
A Dhoti Saree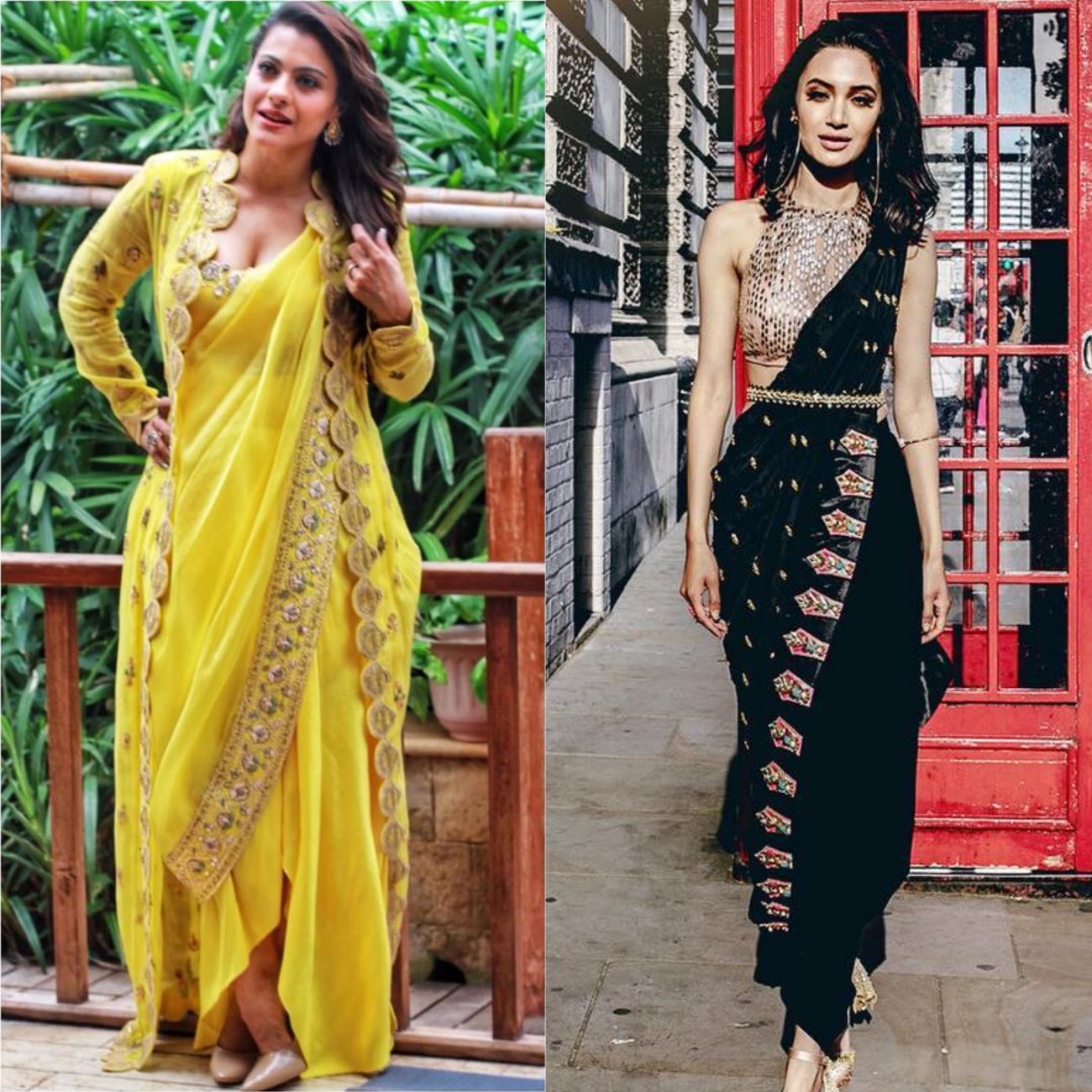 Outfit by Anamika Khanna★ 5 and Papa Dont Preach
Dhoti Sarees are so refreshing to look at- I mean, this is one silhouette that really does stand out! 
A Dhoti meets Jumpsuit Saree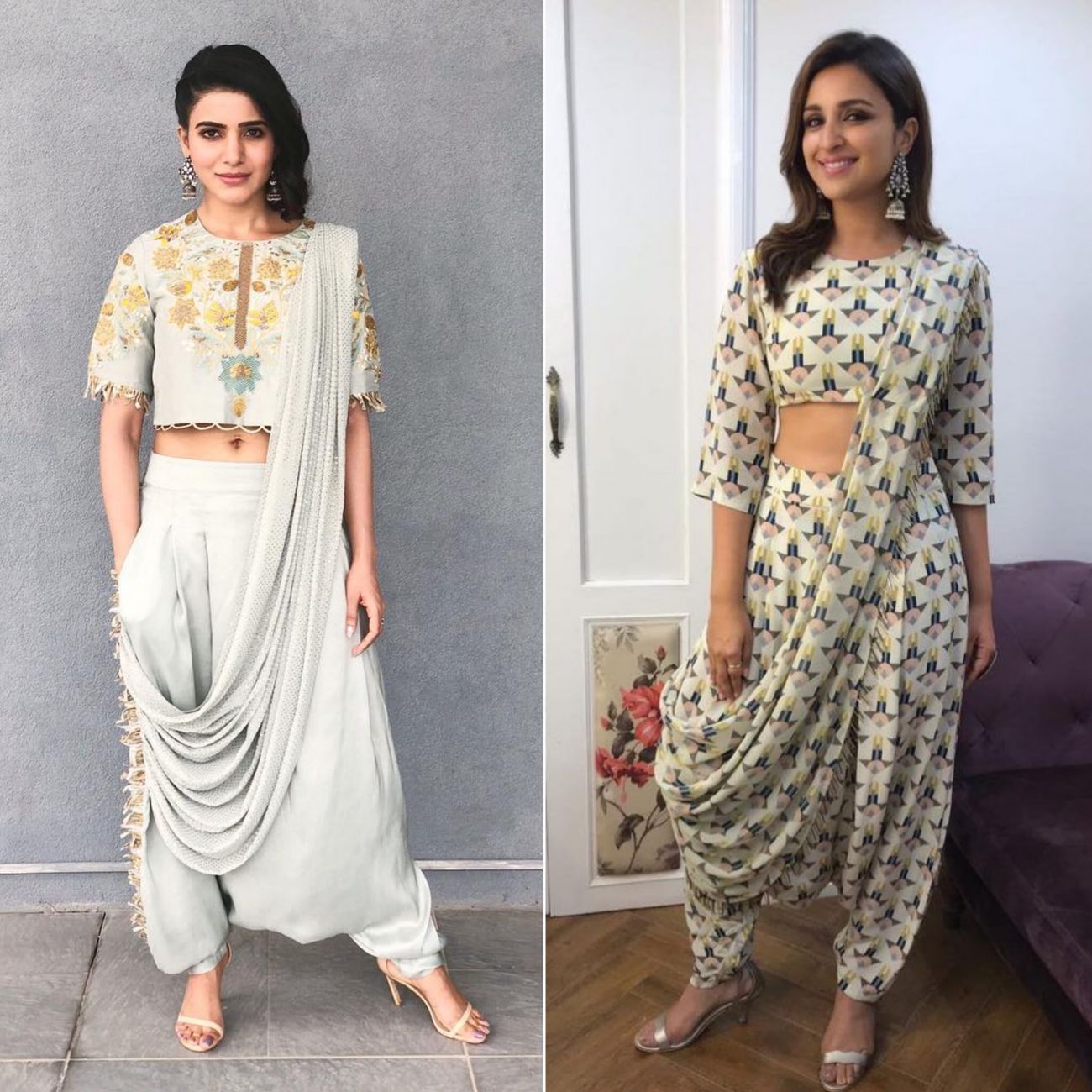 Outfits by Payal Singhal★ 4.9
We didnt know what else to call it- basically when everything looks like it all draped and attached together and just so perfect and easy!
A Dhoti- Jacket- Bustier Combo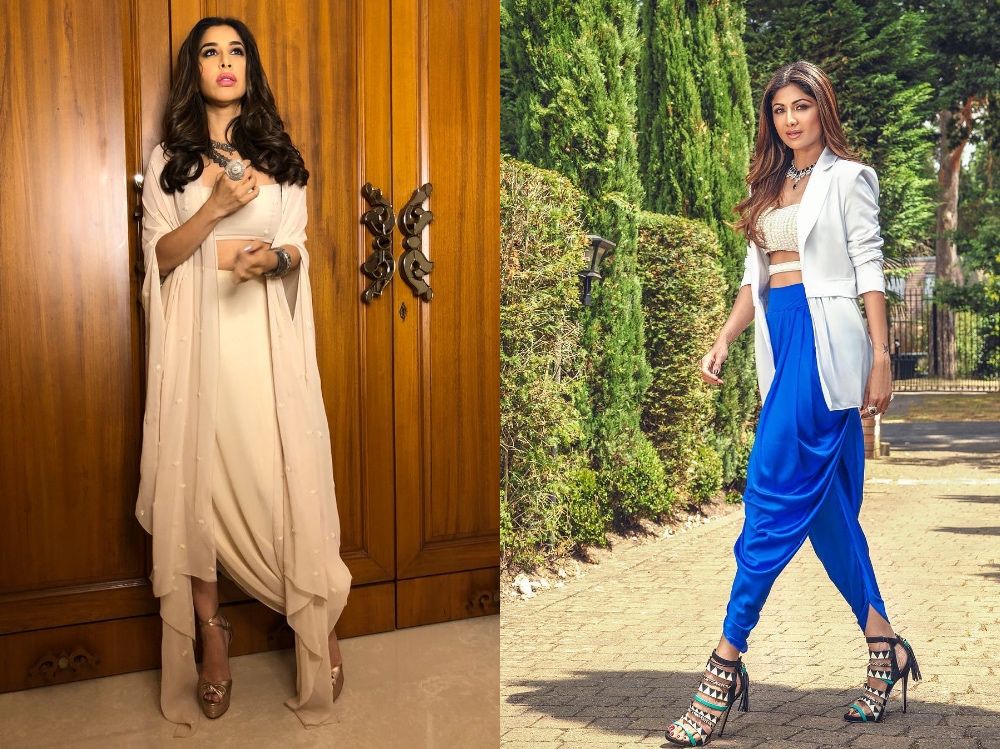 Outfits by SVA by Sonam and Paras★ 4.8 and @riakashyapofficial
Another great idea for the Mehendi- and you can be as traditional or fusion with this one as you wish! So chic and edgy!
ALSO READ: Indo Western Outfits To Pick For Your Destination Wedding! *With Links & Prices!