Modern and New Mehendi Favours For Brides All Under Rs 300!
BY The WMG Bride | 04 May, 2016 | 16217 views | 3 min read
So you are SO bored with receiving bangles that you just throw at the back of your closet or little pom poms that you don't know how to use. If you are the swish new bride of today (and if you are reading WedMeGood, then you definitely are ;) ), you want to give your friends something new, fabulous and something they would keep forever.  Here's a list of 12 things that cut the straight face and add the drama to your mehendi gifts.
Digital printed customisable coasters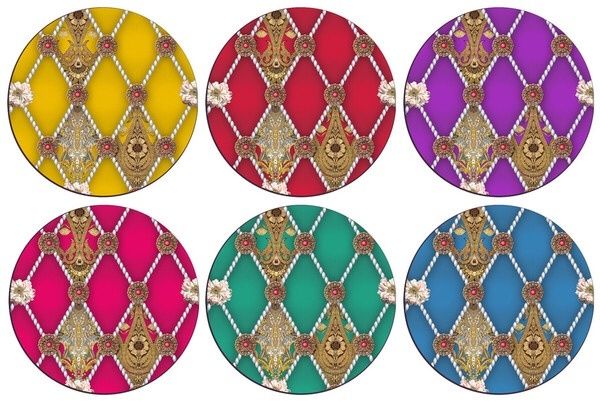 Want a giveaway that's affordable but still would be the talk of the town? Get these super gorgeous customisable coasters. You can print your wedding logo, or just keep them jewelled.
Price: Rs. 75/- per coaster.
Buy them from: Moments by Riona★ 5
---
Fabric Bangles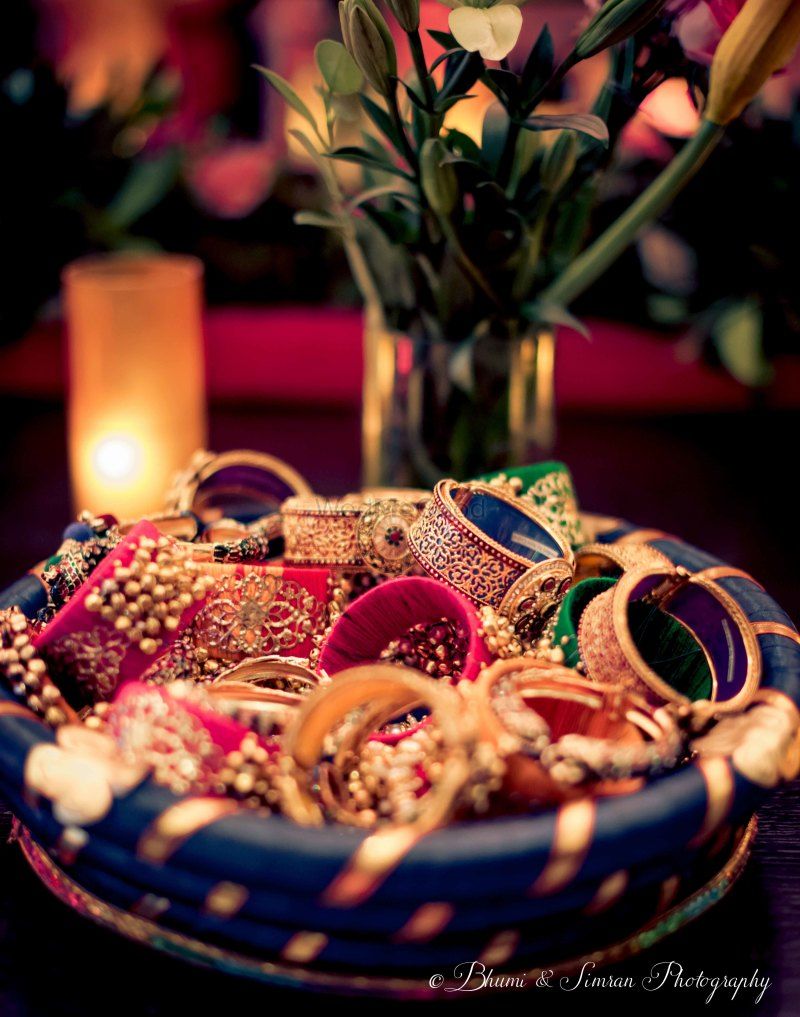 Price: Rs 175/- 
Buy them from: Adirag★ 4.9
Gota Tikkas & Earrings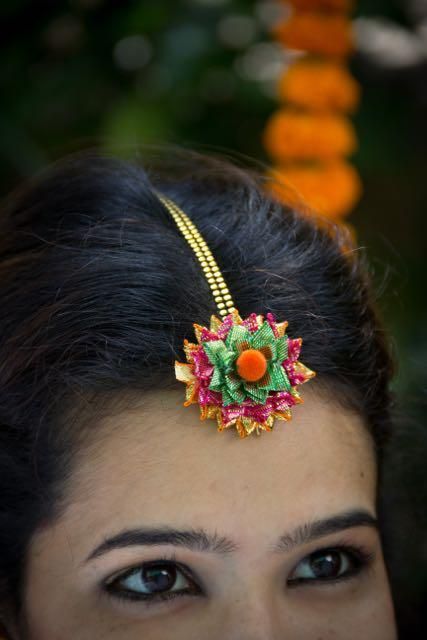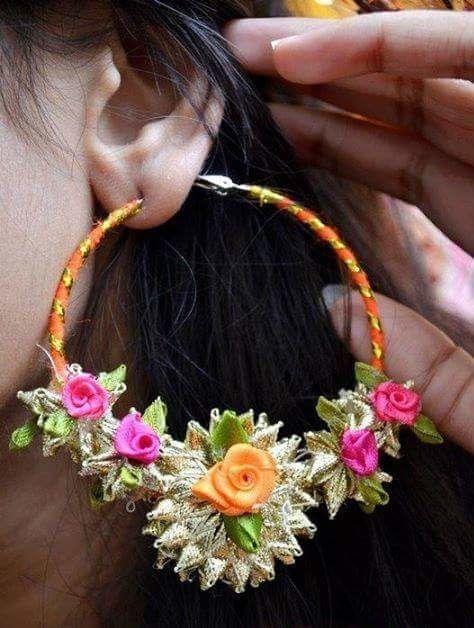 We love these Gota hoops, and Gota Tikkas. Even Gota Cocktail rings are adorable and very in budget.
Price: Between Rs. 200-300 per piece
Buy them from: Floral Art★ 4.8 , Ninos Creations★ 5 & Barkaat Atelier★ 4.4
---
Diffusers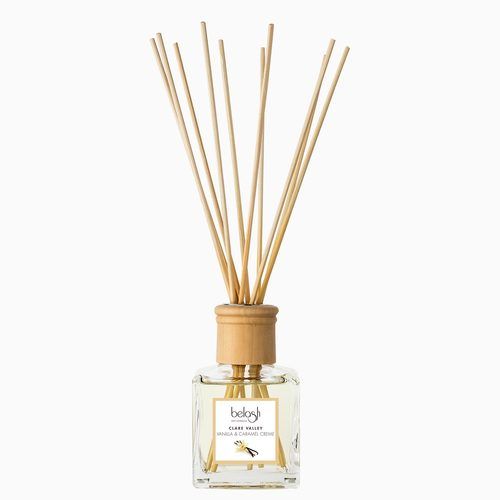 If you're into alternative stuff like aromatherapy etc, then it really makes sense to give your girls fun diffusers and a nice oil refill to go with it. If you want to DIY, then buy a nice oil bottle and add some scented sticks to it. Soulflower has some really cute ones and they are well-priced!
Price: Rs. 150/-
Buy them from: Soulflower
---
Mehendi Inspired Printed Phone Covers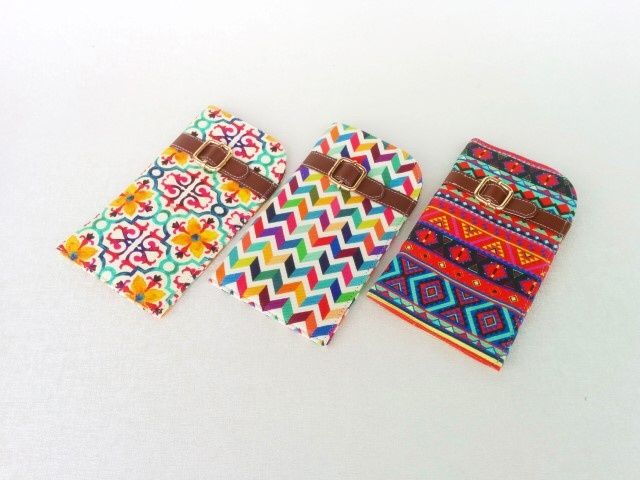 Who doesn't love a phone cover with a pretty printed back? These chic ones with a leather strap are totes up our alley. Elegant.
Price: Rs. 275/-
Buy them from: Moments by Riona★ 5
---
Gota patti bib necklaces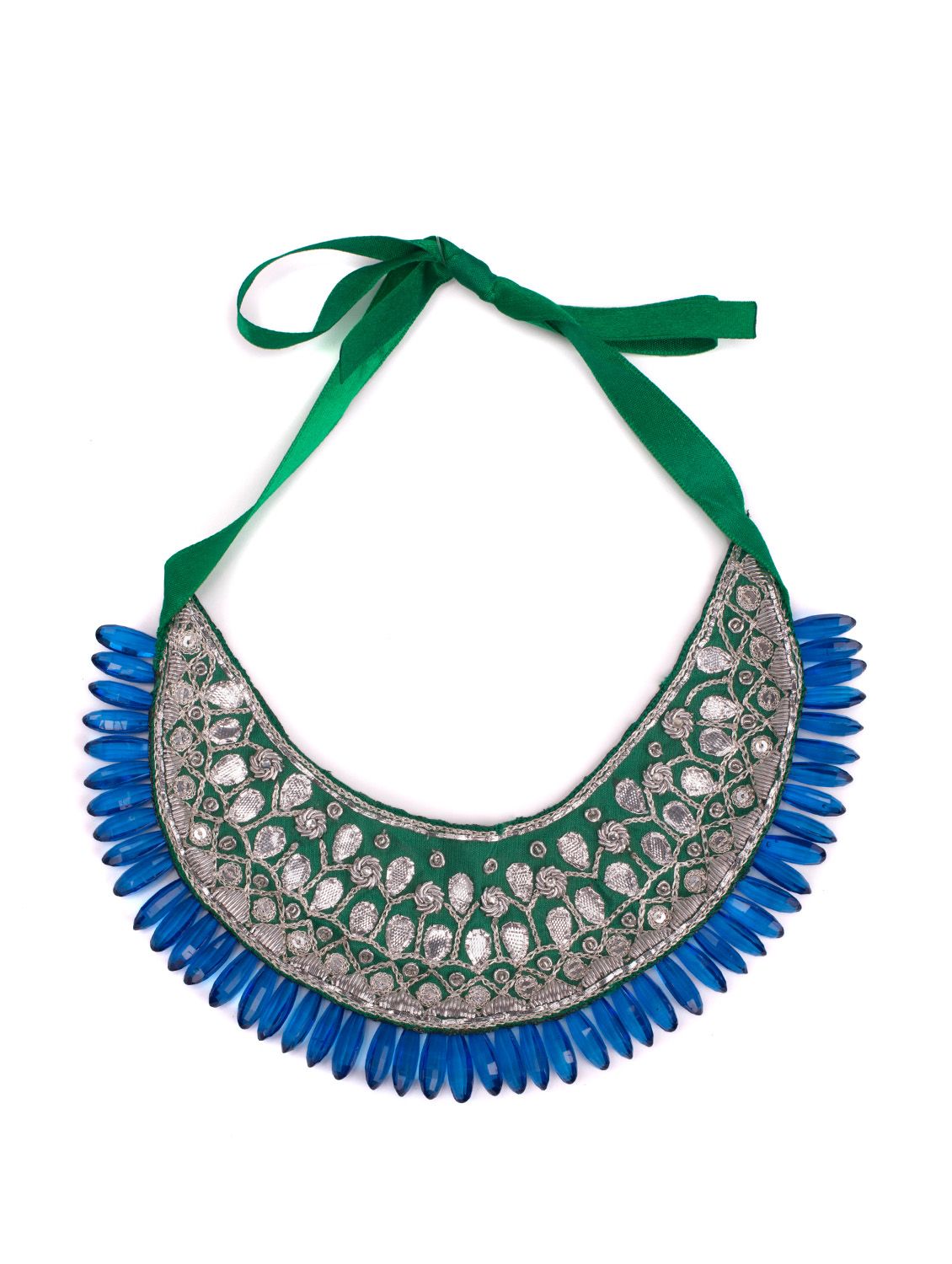 After gota jewellery and gota jhoomars, it's the turn of gota patti work to feature in a new style and so, gota chokers or bib necklaces came into place. These cute things are in with the choker trend and will happily sit on their shelf for a while reminiscing the good times at your mehendi. Juts DIY them with your favourite gota border.
Price: Get them customised from a jewellery store.
Buy them from: XX Syndrome 
---
Adorable Butterfly boxes with MnMs

A cute paper box can hold  anything you desire. A small jewelry trinket, a few MnM's and major cuteness!
Price: Rs. 35/- for the box
Buy them from: Cupidly
---
Tassel Earrings
These turquoise and gold tassel earrings from Pipa Bella are so adorbs. While they retail at Rs. 399/- we are sure you can negotiate a bulk deal if you want them for all of your friends!
Price: Rs 399/-
Buy them from: Pipa Bella
---
Lipstick holders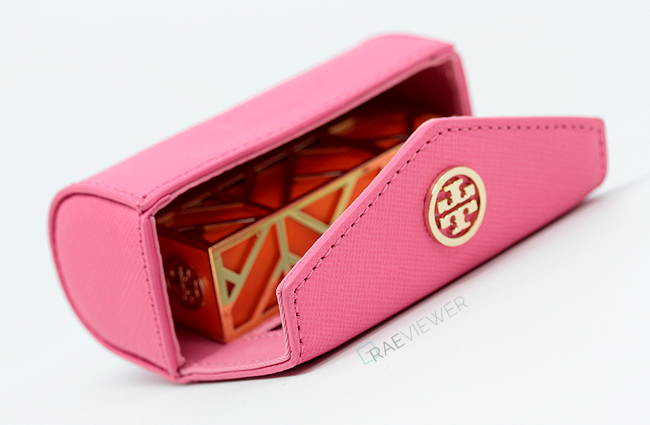 Picture Courtesy: The Rae Viewer
Lipstick holders in acrylic for your vanity case or just a lipstick purse - both are pretty common and make for great gifts. You could try any of the vanity stores or Amazon too.
---
Benarasi diaries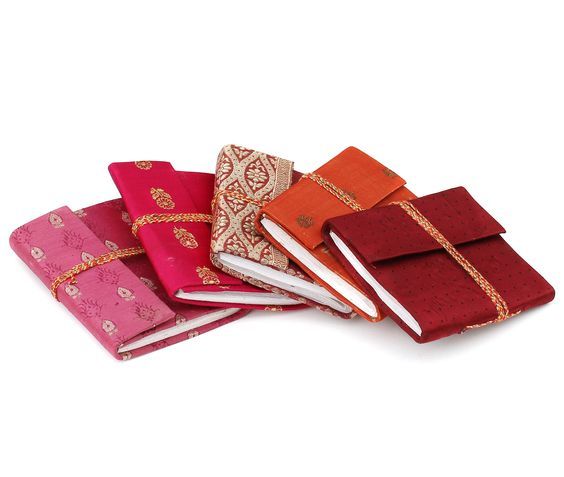 Cute brocade books are available everywhere from Red Fort to Colaba for less than Rs. 200, pick the smallest ones in vibrant hues to keep it fun!
Price: Approx Rs. 250/-
Buy them from: Janpath in Delhi, Colaba Causeway in Mumbai
---
Ittar Bottles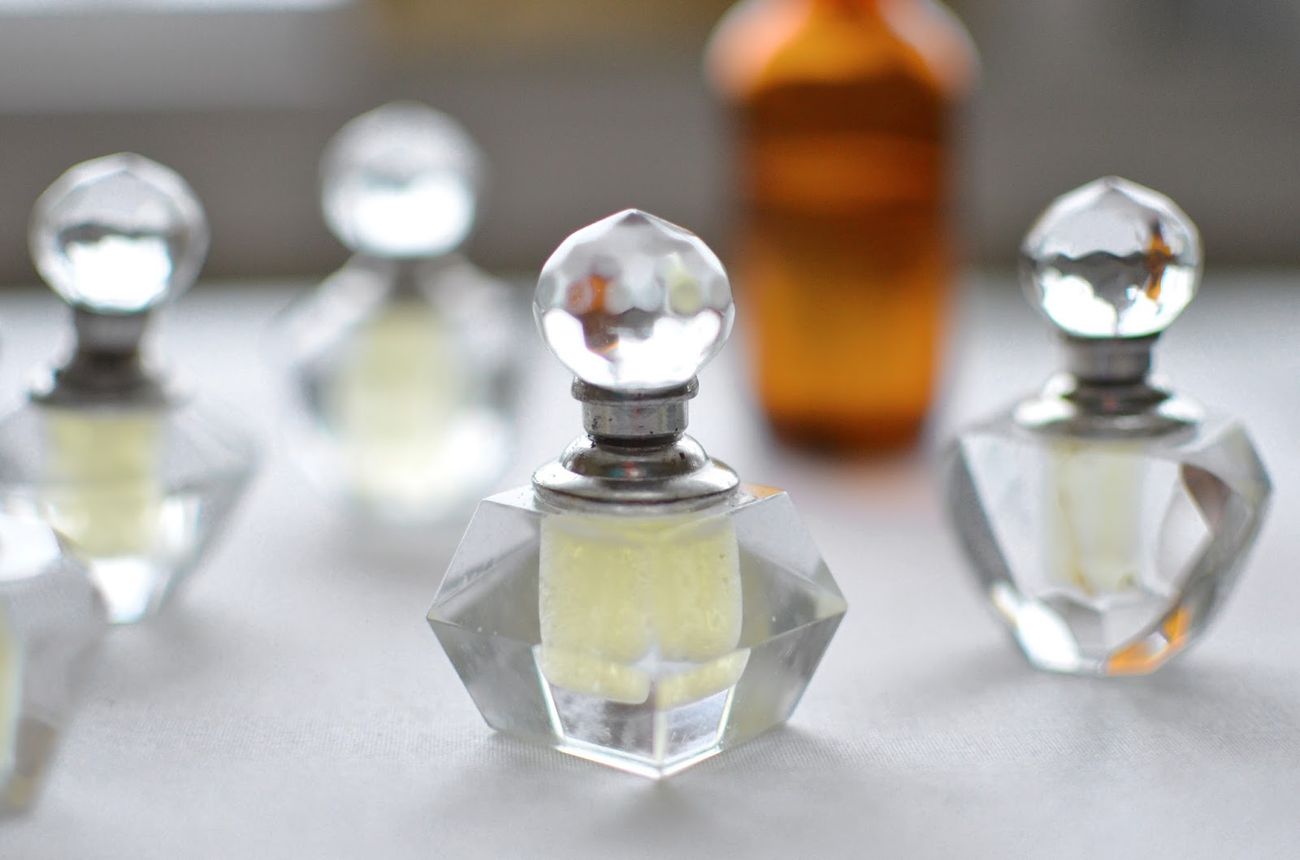 Picture Courtesy: anestforallseasons.com
I saw this really cute ittar bottle at a jewellery store giving away perfume as giveaways. What an idea! So stick to ones that come with semi-precious stones and fun ornate bottles.
Price: Approx Rs. 80 per bottle
Buy them from: Red Fort in Delhi
---
Twisty Dupattas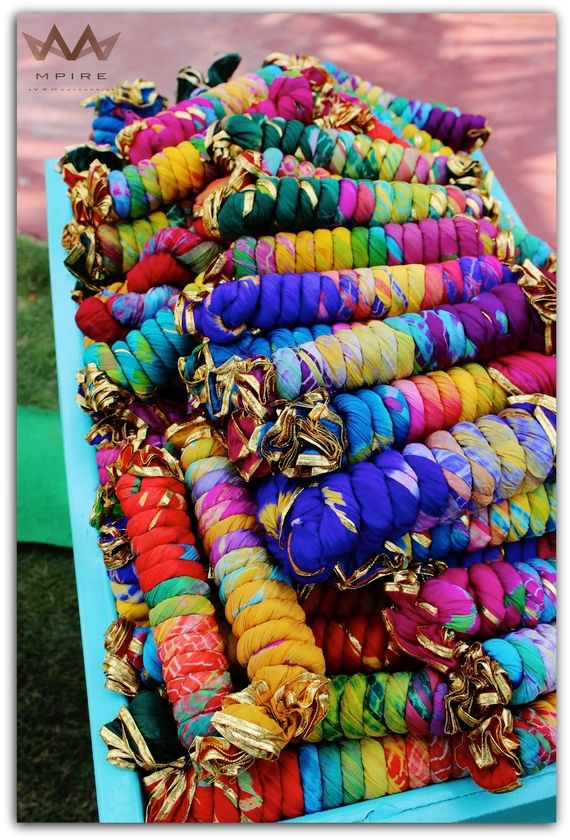 Photo by Mpire Weddings★ 4.8
These tye dye dupattas are fabulous additions to any Mehendi party!
Price: Rs. 300/-
Buy them from: Local fabric shop!