Neat New Ways To Include Your Names In Your Wedding Celebrations!
BY Soha | 18 Oct, 2018 | 728 views | 3 min read
Now that the wedding season is right around the corner, we are sure the nervousness and the excitement must be kicking in, in equal parts! Photographer? Decorator? Caterer? There's no point worrying over the big things; we are sure everything has been taken care of. 
BUT ONE MINUTE!
Now is the time to take care of the smaller details; last minute additions that are neither difficult to arrange, nor heavy on the pocket. How about your include your and your partner's name in creative ways? Well, the idea is new and super easy to execute!
To make your wedding functions a tad bit more memorable, we suggest you include one of these (or maybe all of these) ideas in your wedding to add a personal touch! 
What Do You Think About Personalized Food Corners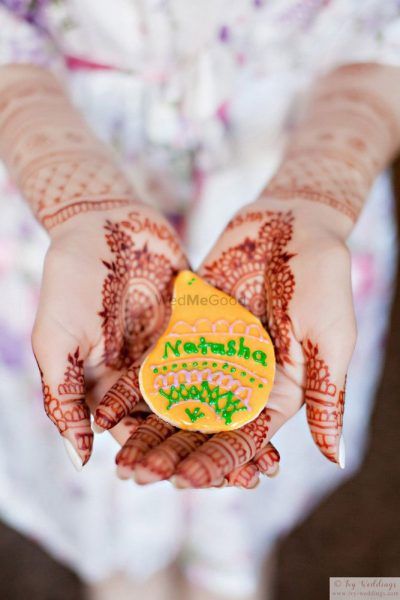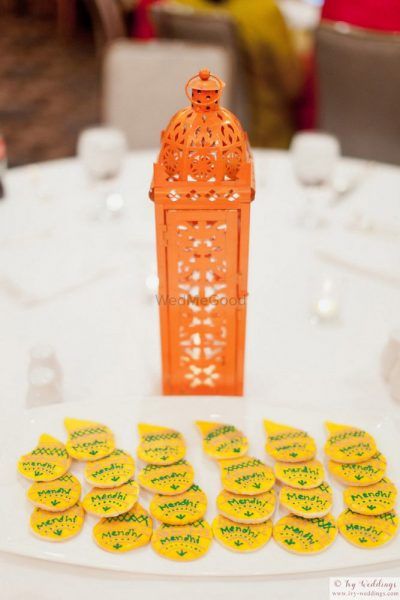 From Sandeep and Natasha's real wedding
We all know you will always find a majority of your guests where the sweets counter is. So, how can you make it better? By getting customized sweets! The idea is not only novel, it's unique and so interesting! 
Sign Boards To Compliment Your Floral Wreath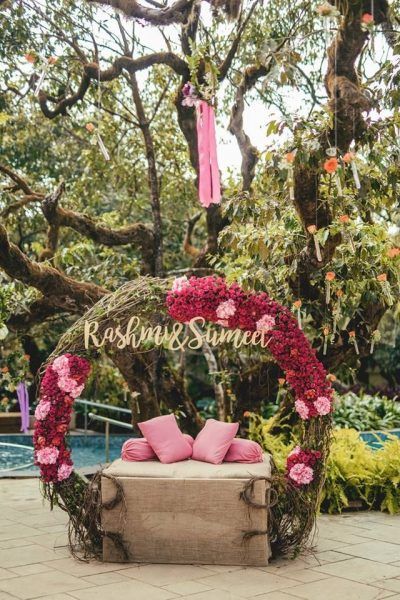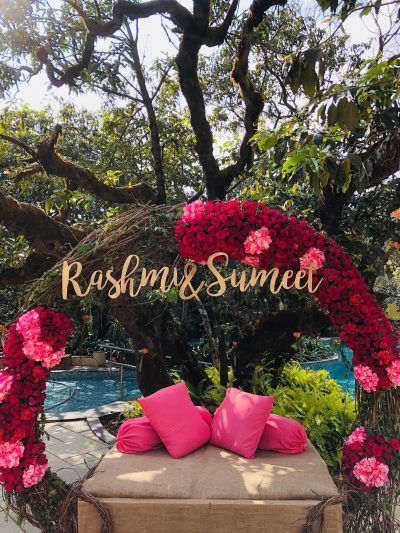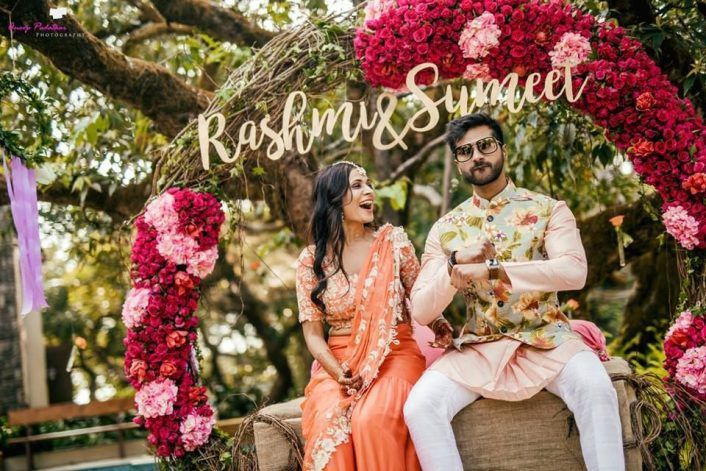 Decor by Atisuto★ 4.4
Floral wreaths are one of the biggest decor trends of 2018 and we all know that very well now. So, what can modern couples do to stand out from the rest? Add some drama to your decor by adding your name tags to it! Pictures are proof, it's a hit idea through and through!
Or Your Names In The Background To Make Your Stage Pop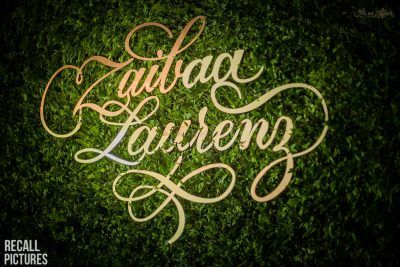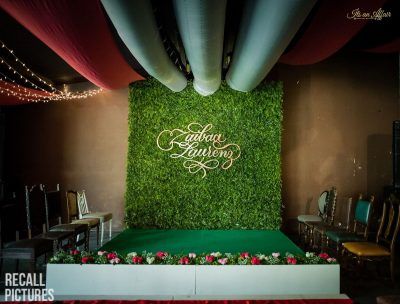 Decor by Its an Affair★ 5
Irrespective of the scale of your wedding, this is something that can be very conveniently included in your budget. A simple sign of your and your partner's name on the stage makes the entire set more appealing, and covers a lot of space. So, you no longer have to worry about additional stage decor! 
Name Tags Are Always Fun!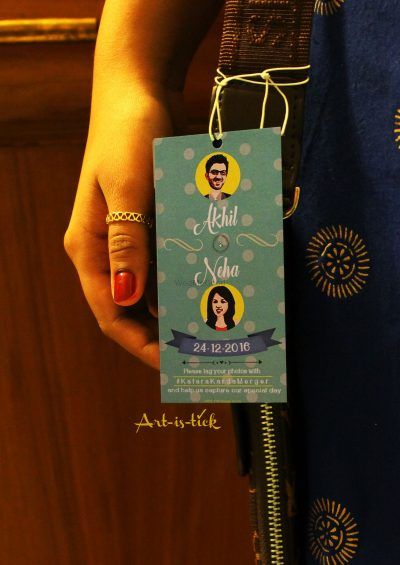 This one is perfect if you are organizing a destination wedding! Get luggage tags for your guests with quirky designs and colours to get them in the mood for some fun! 
Make Them A Part of Your Table Decor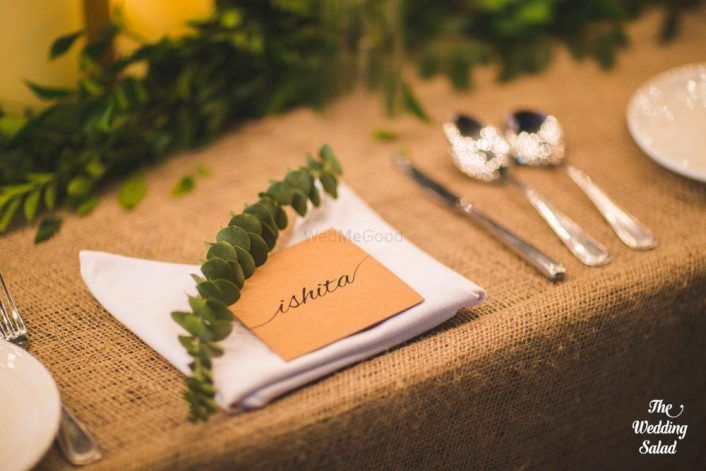 From Ishita and Nikunj's real wedding  
A tiny little card that's a subtle reminder of the celebration - simple and adorable! 
Get Your Names On Your Clothes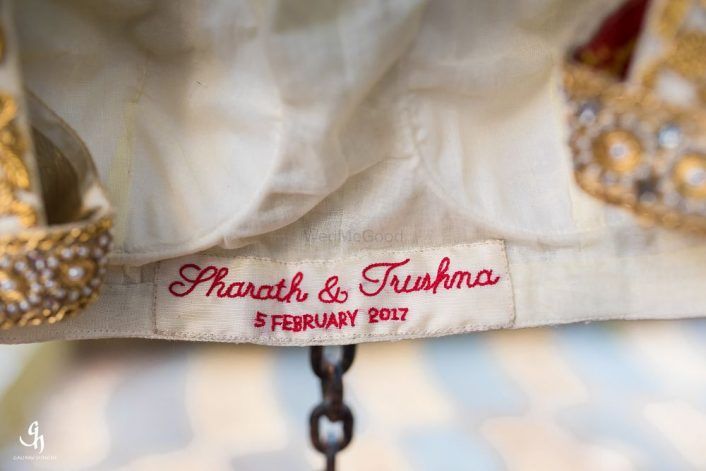 From Sharath and Trushna's real wedding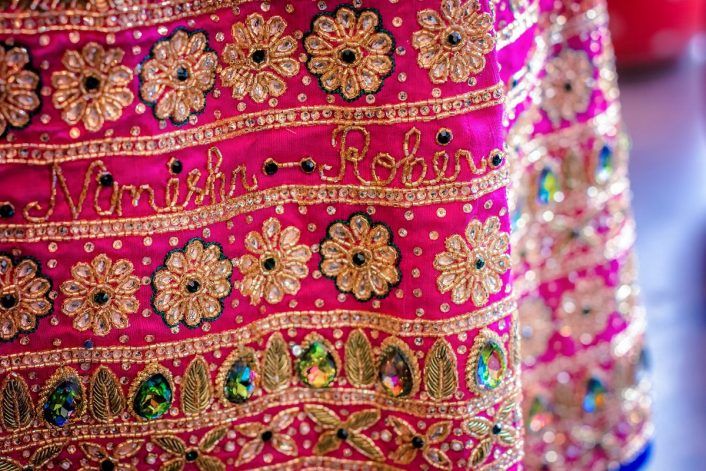 Outfit by Poonam Thakre★ 3.8
We have seen brides get their partner's name embroidered on their lehengas, and grooms who got their wedding date, or their wife's name stitched on the underside of their ties. And we think that's an easy way to personalize your outfits. What do you think?
Hand These Paper Cones With Flowers To Your Guests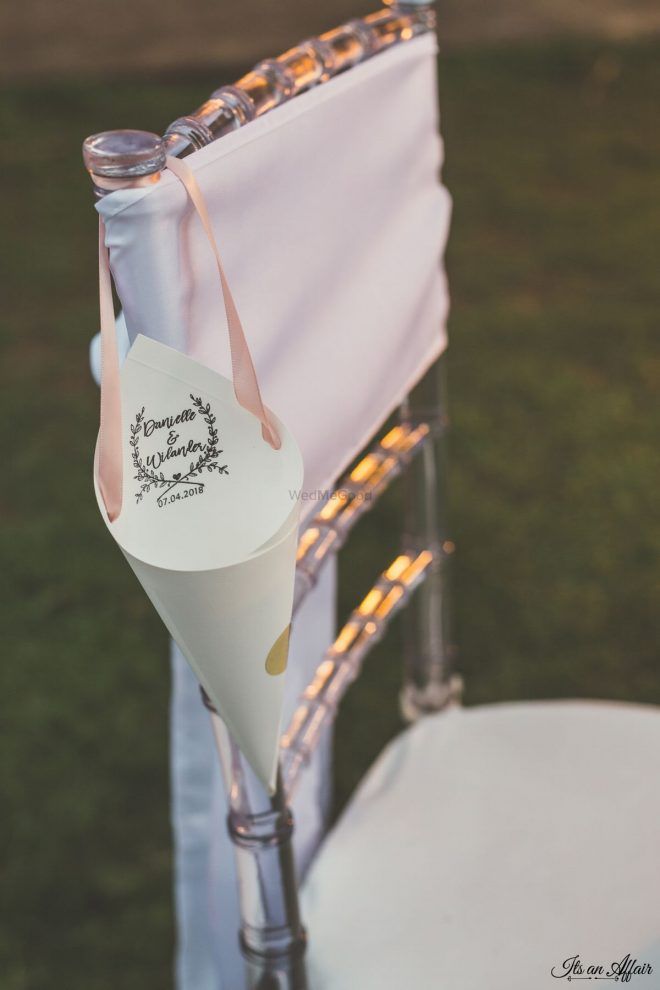 Decor by Its an Affair★ 5
Simple and sleek, cones filled with flower petals make for pretty decoration.  And need we tell you how it's be so convenient to have flower petals are your disposal when it's time for the petal shower during Jaimala?
A Dainty Hanger For Your Lehenga With Your Name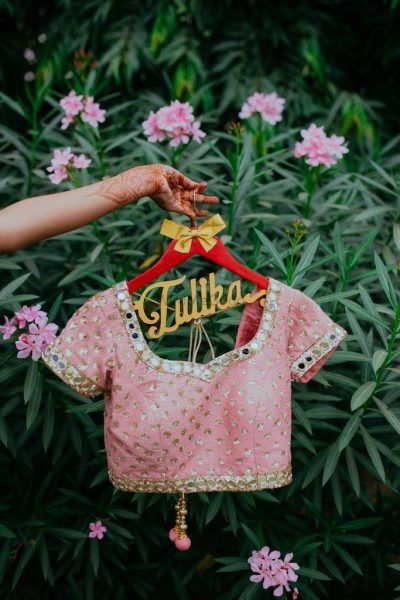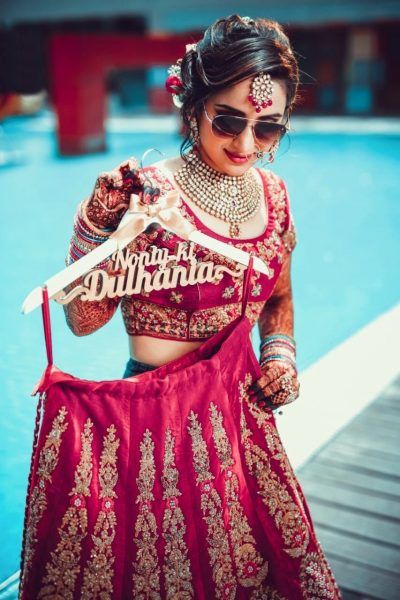 From Tulika and Prabhjot's real wedding and Afreens Hair & Makeup★ 4.9
Now we know you may or may not use these elaborate hangers after your wedding. But do you really need a reason to pamper yourself at your wedding? And plus, these make for the cutest bridal photography prop!
How About A Personalized Hand Fan?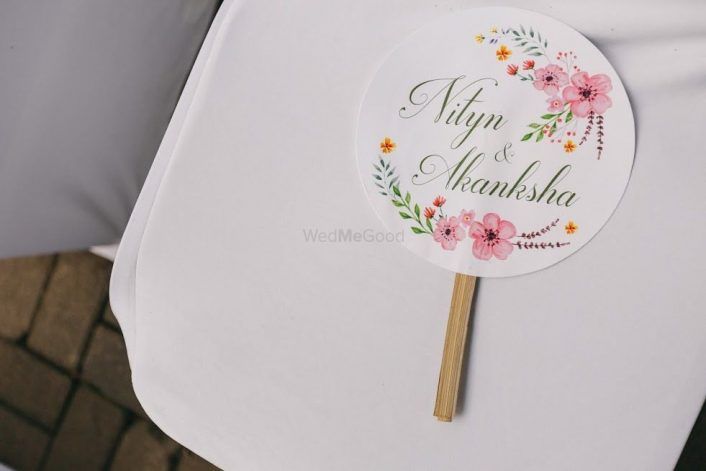 If you are organizing functions out in the open or at the beach, a hand fan will be a savior for your guests! So how to add a touch of your magic to them? By getting your names printed on them, along with dainty designs in pretty colours!