10 NEW Songs For Your 2018/19 Sangeet That Haven't Been Done To Death!
BY Apoorva | 18 Oct, 2018 | 7350 views | 2 min read
While the wedding season will soon be upon us but its time to start practicing your dance moves. Before all that, you need to create the most happening playlist so that you can burn your sangeet night dance floor with all the right moves!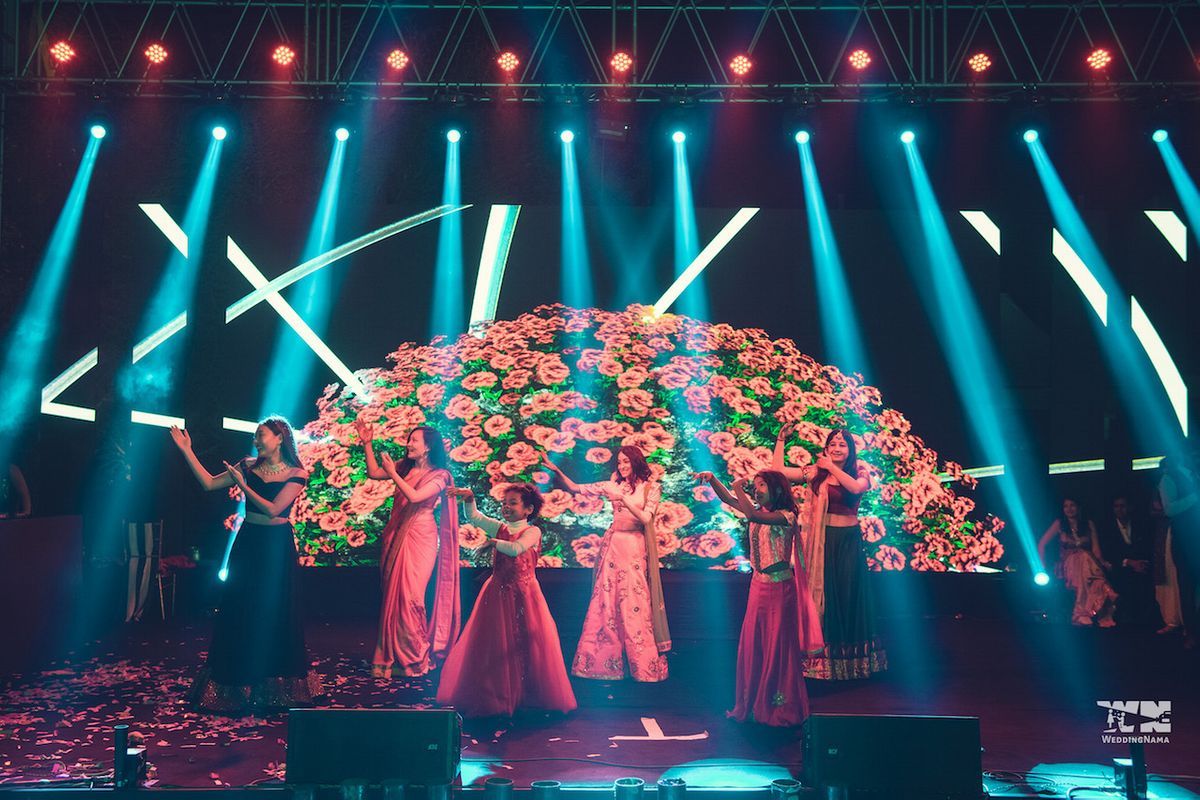 Image via WeddingNama★ 5
Akh Lad Jaave
This is perfect for a solo bridal performance or even a couple dance in your sangeet night if you want to do the full song! 
Lamberghini
No sangeet is complete without a cool Punjabi song and Lambergini is just that for this year's sangeet nights! 
Kashni (Shape Of You Remix)
Looking for a hinglish mashup for your sangeet? Here is a super one! 
Proper Patola
Perfect for a group of bridesmaids and groomsmen to do together! 
Gazab Ka Hai Din Remix
This one's ideal for couples who want a romantic song but dont want to go ultra cheesy! 
Bhare Bazaar
Love your thumkas? This song is perfect for all the right thumkas and jhatkas! 
Dil Chori
Group song for couple-friends? Add this one to your playlist stat!!
Ek Do Teen Remix 
This song was a hit when it first came out and now even more with its added beats! Amazing for bride and her friends... 
Chhote Chhote Peg
Need a drinking song for your sangeet night? Play this one for all friends of the groom and bride! 
Dilbar Dilbar 
Some old songs have still the magic, this is one of those! This song is perfect for bride and her bridesmaids on a sangeet night.