New Ideas That Are Taking Over South Indian Decor! (Because We Are Tired Of Marigolds!)
BY Latha Sunadh | 20 Jun, 2017 | 14786 views | 2 min read
Yep, South-Indian weddings overdo the marigold. Don't know, don't ask. But that's last year. This year, we have some real cool stuff being invented, created and showcased as decor at South Indian weddings. And we picked a few ideas that are so so cool. Take a look and decide! 
P.S If you thought these decor ideas work only for South-Indian weddings, you are sadly mistaken. These work for any wedding, as long as you like traditional and simple stuff! 
New Floral Hangings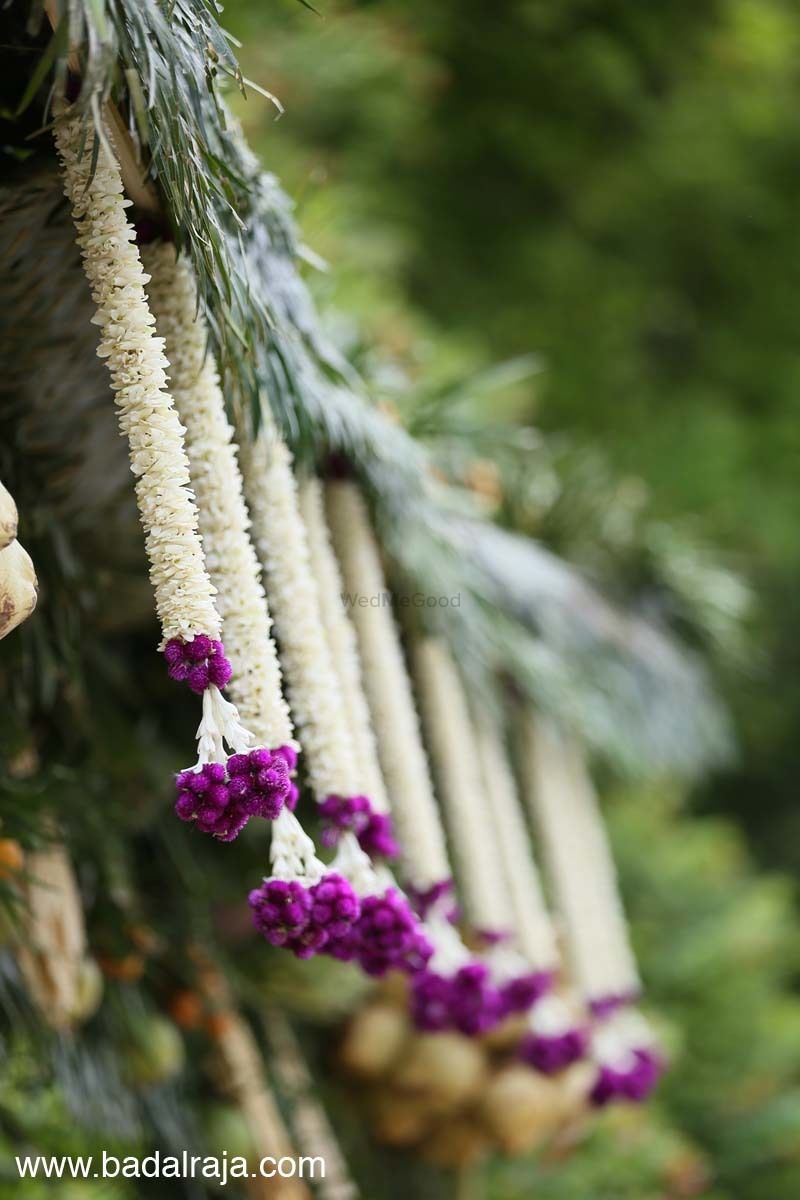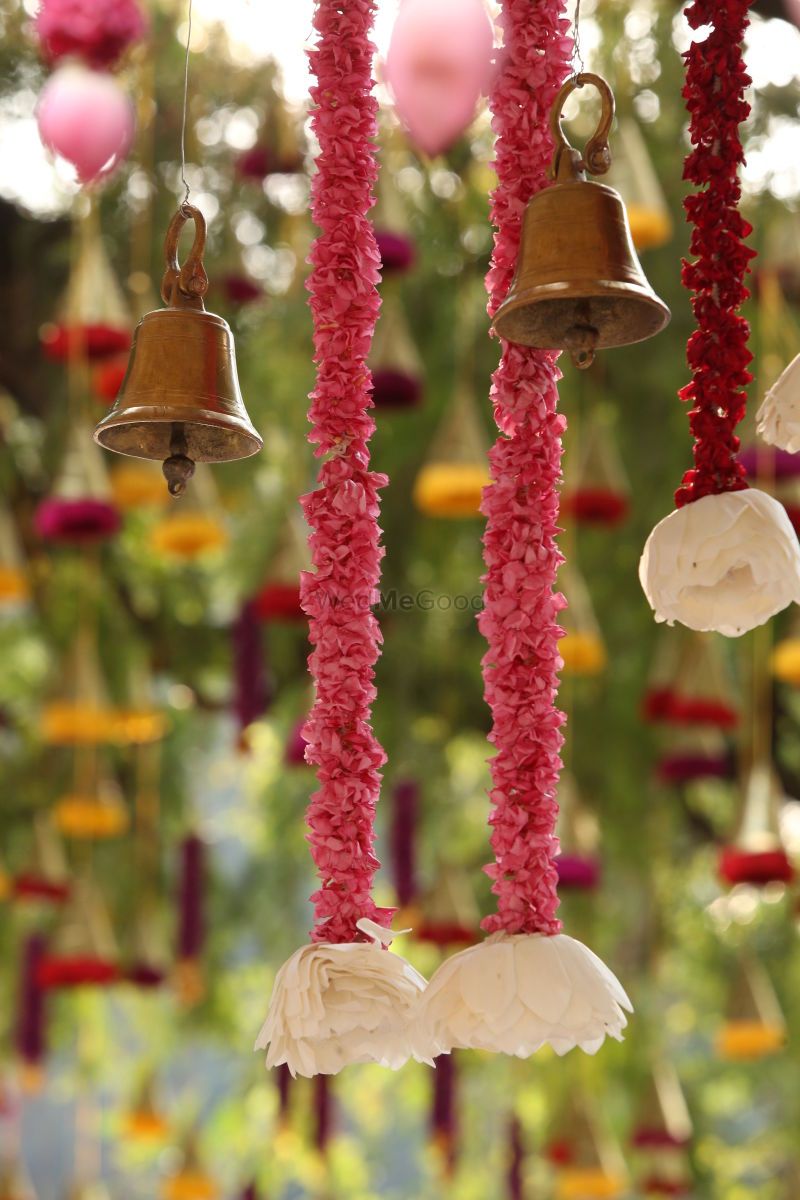 Wed Gurus★ 4.5 ; The Wedding Co★ 4.9
Let's start with the obvious, can we? So since marigolds are done to death, we recco using delicate Indian flowers like mogra to add more charm to your hangings. 
Bells and More Bells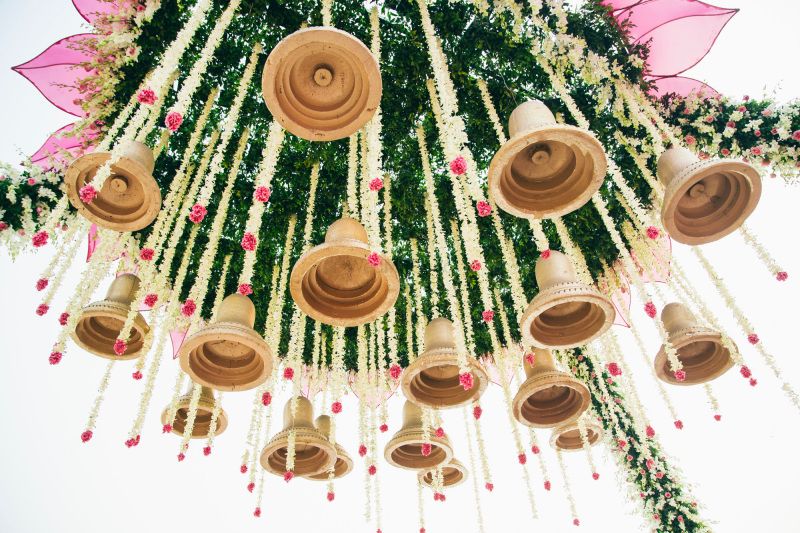 Bells are a big part of South-Indian weddings and this time, instead of the usual brass ones, go rustic with earthenware. And embed flowers - it's super cute!
Floral Chandeliers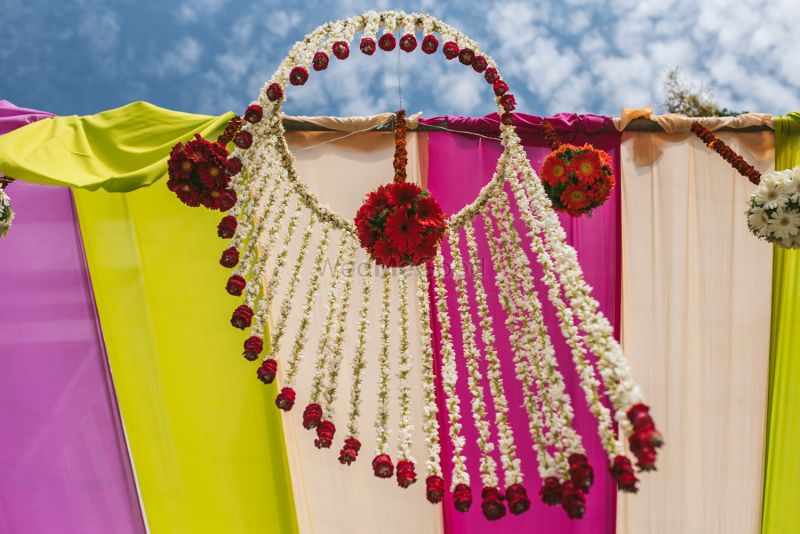 Floral chandeliers are making their way into weddings big time - this mogra one is seen as a superstar! 
Graphic Marigolds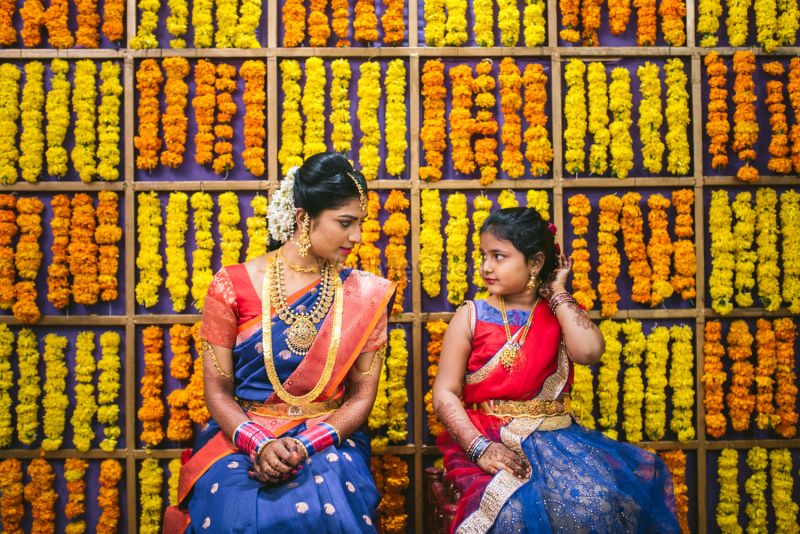 If you must use marigolds, then go full-on graphic on them and make an interesting square wall like this - it's pretty cool. 
Parrots Ahoy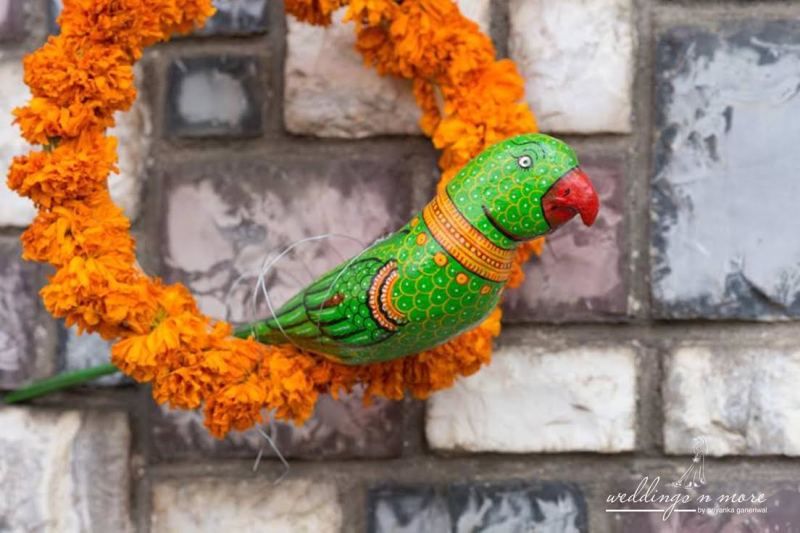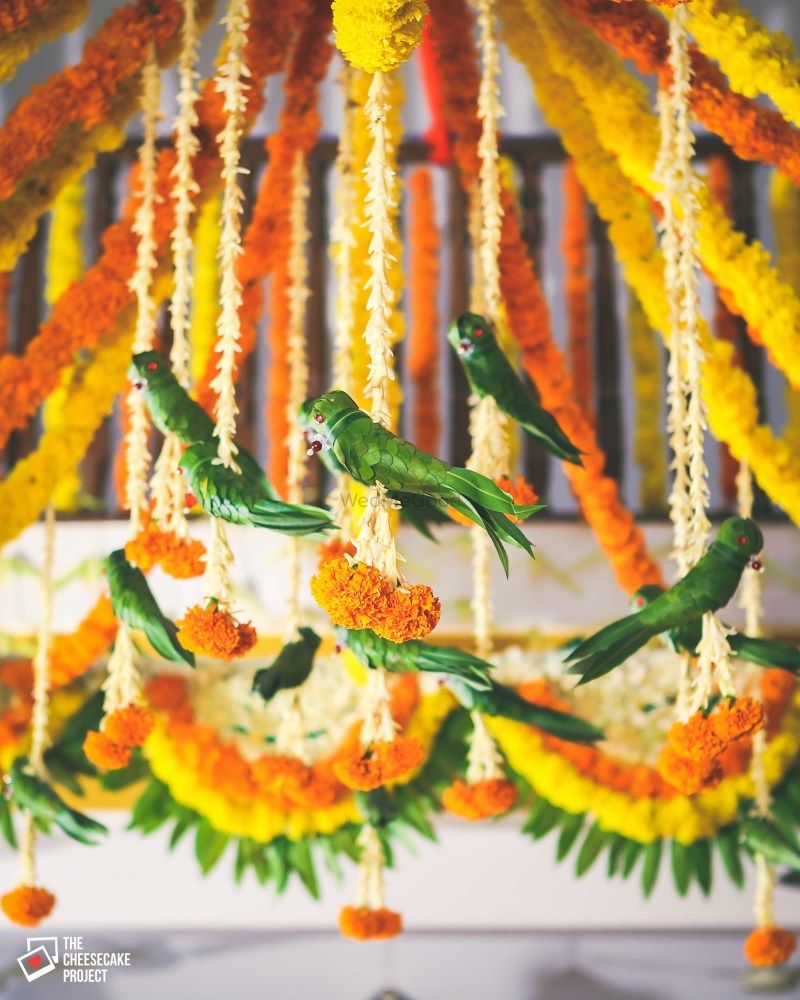 Pic via The Cheesecake Project; Weddings N More★ 4.8
Parrots are so South-indian. Don't ask why? But these cute decor ideas featuring our fav bird are doing the rounds, we likey! 
Lotus Love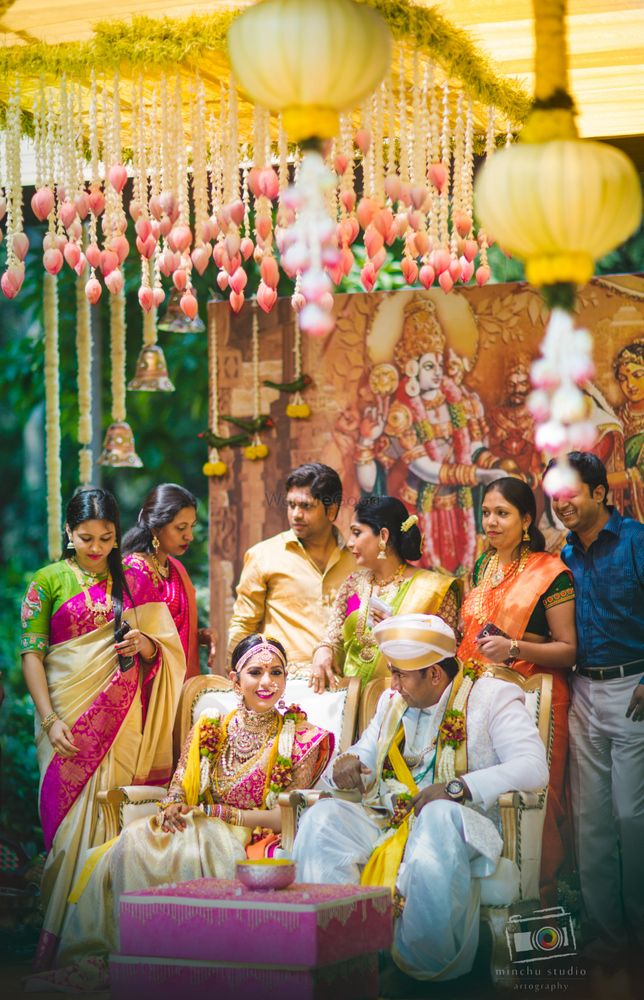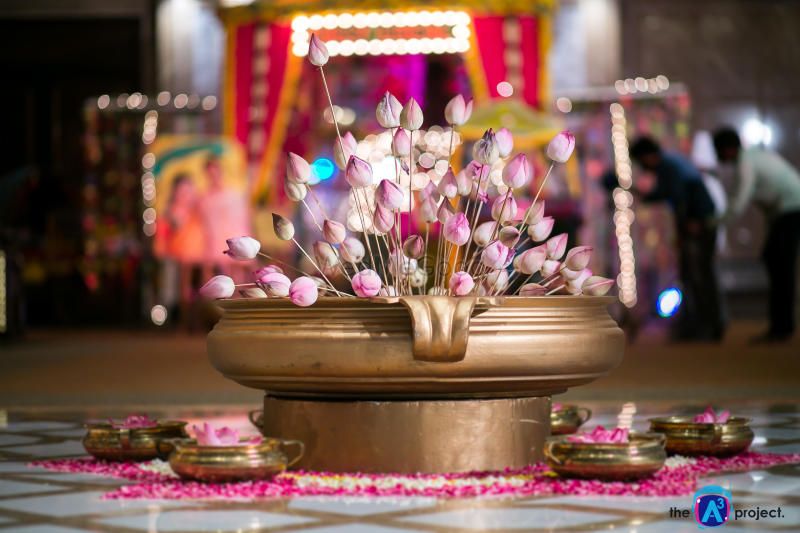 Pic via Minchu Studio; The A-Cube Project★ 4.8
The lotus flower and bud are the new mogra really. Look at how versatile it is! 
Flower Rangoli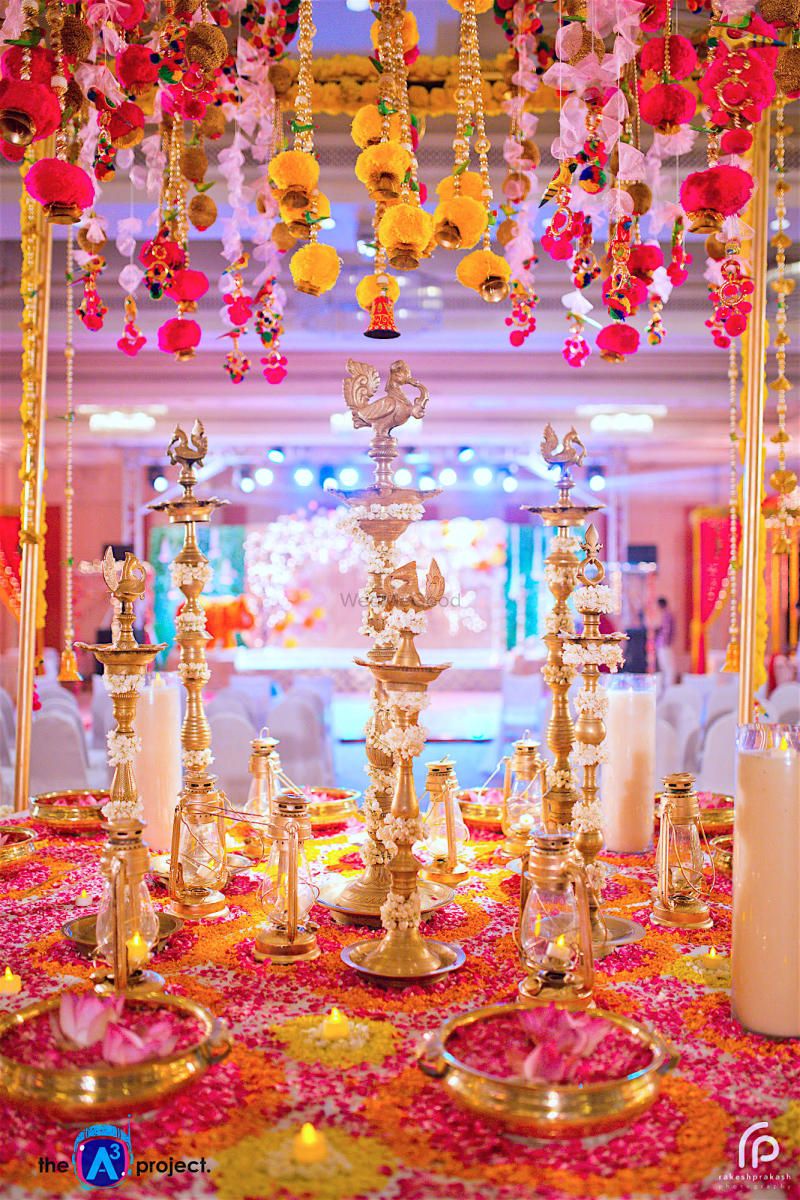 Floral rangoli with a healthy dose of brass utensils is a Southie staple. You like?
Mogra garlands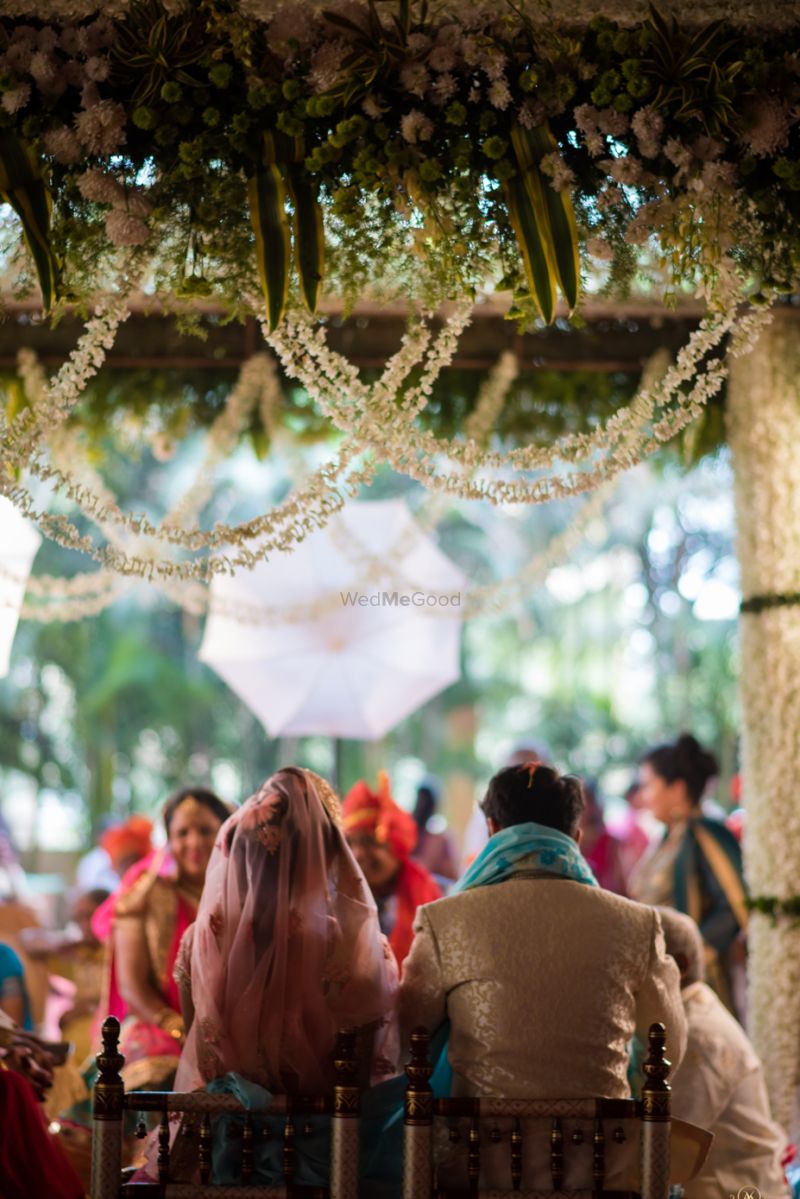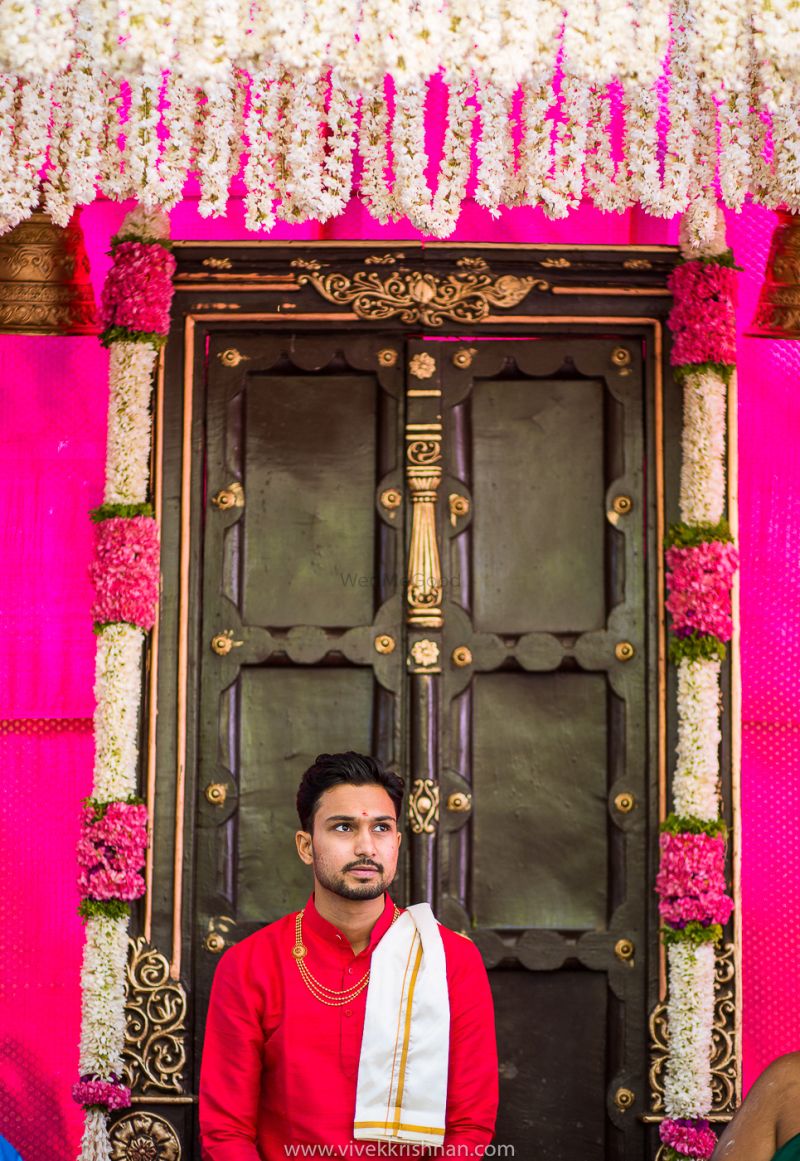 Vivek Krishnan photography★ 4.9 ; Aniket Kanade
Sometimes simplicity is about doing the most minimalistic thing - enter, mogra garlands tied up as hangings on top! Killer idea, easy execution, eh?