NEW Ways To Embellish Your Dupatta So You Stand Out As A Bride!
BY Sakshi | 29 Sep, 2017 | 8415 views | 3 min read
Pimp up your dupatta in style and that too in such easy peasy ways for which you won't have to go back to the designer! These are things any tailor can add, and some of them are easy to DIY with a needle and thread as well if you know how to work it! Of course, most of these are representative images and designer wear, but they're uber cool ideas to get inspired!
Add a floral or contrasting border on the inner border of the dupatta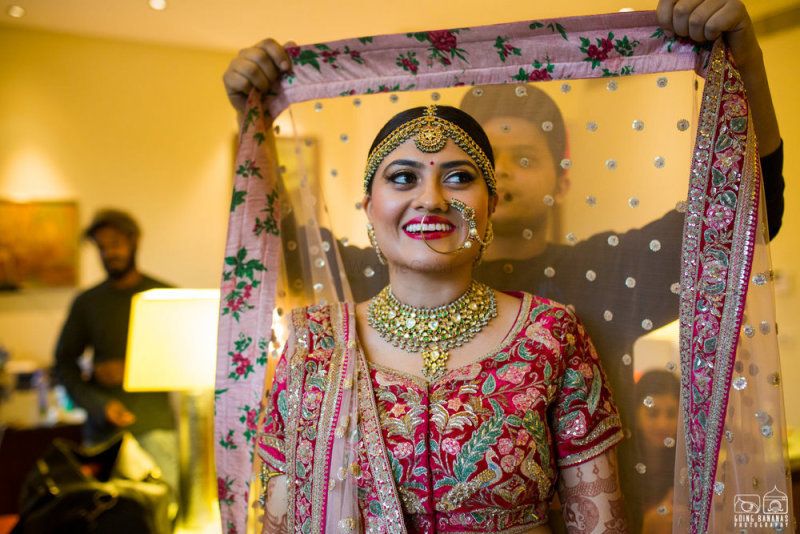 Image via Kunali and Sreekanth's Wedding
You can put a plain one that's contrasting yet complementing or a pastel fabric, which will just make the dupatta look so very special!
A complementing striped border that's so chic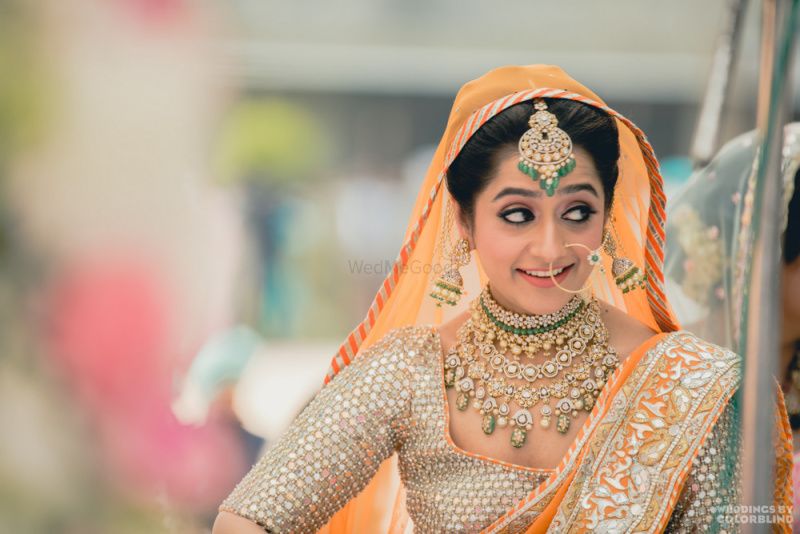 Image via Meher and Gursimran's Wedding
Adds such a chic look- perfect for the modern bride!
Get a full floral print dupatta with embroidered border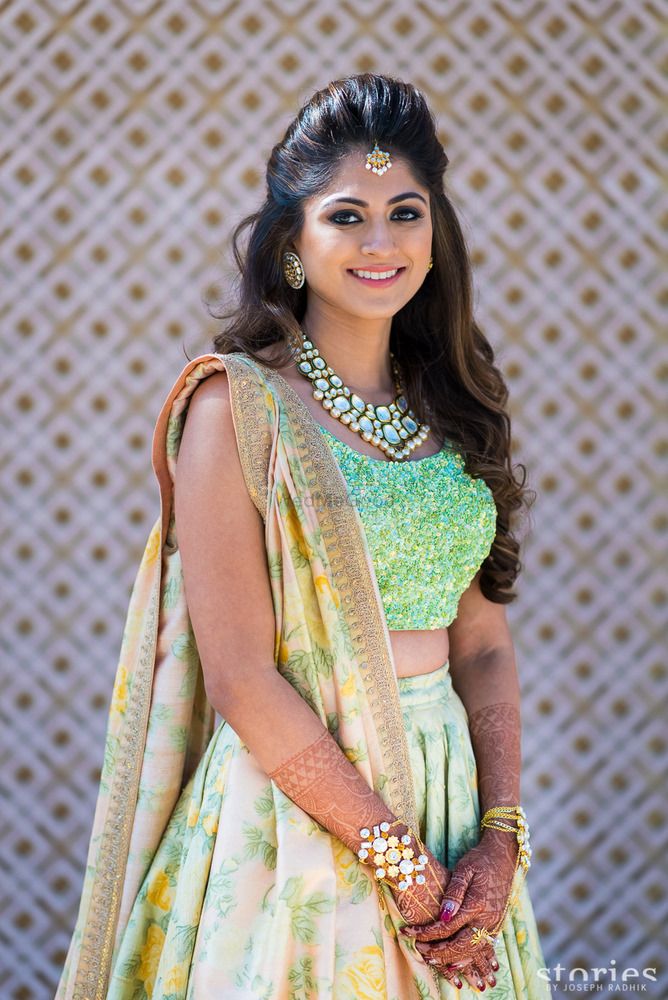 A Benarasi border can really up the ante!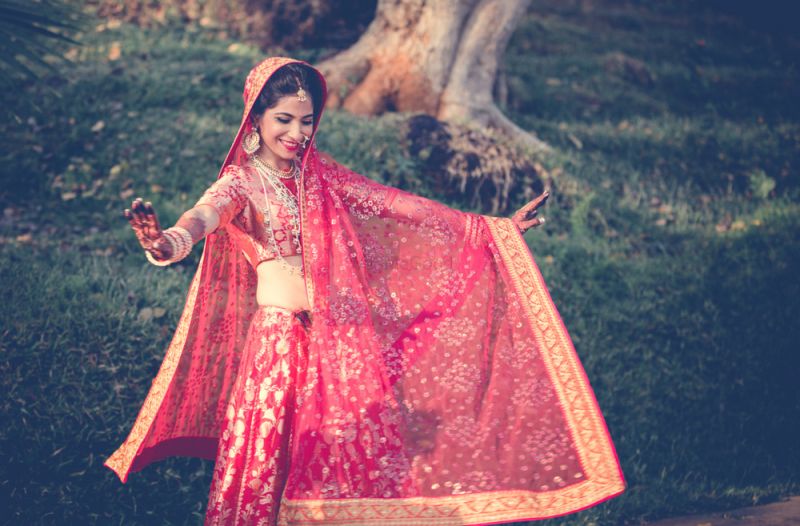 Image via Vihal and Rajiv's Wedding
Real Bride Vihal designed her own lehenga and added a Benarasi border to her dupatta which really nailed the look!
A full banarsi dupatta can look super rich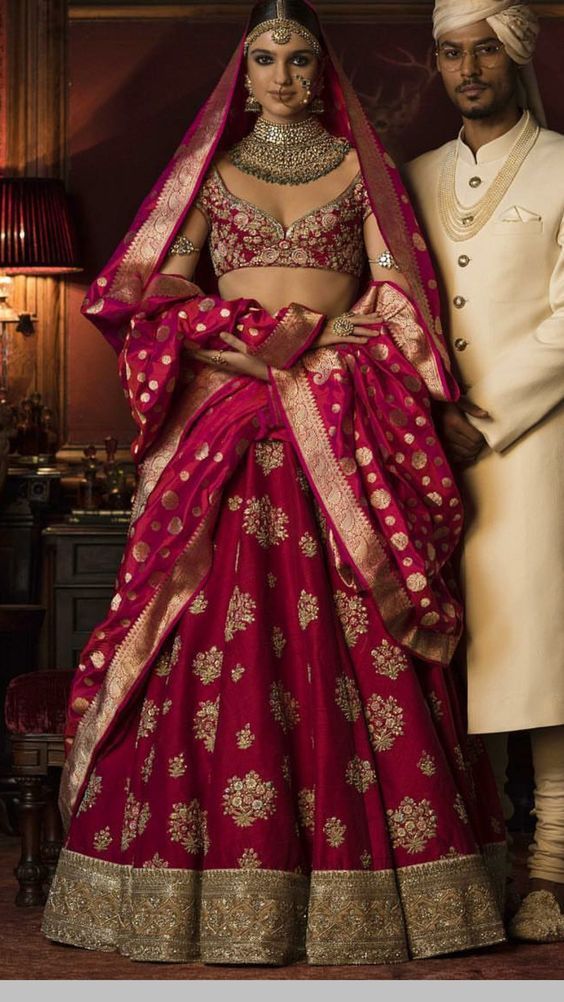 A scalloped lace or embellished border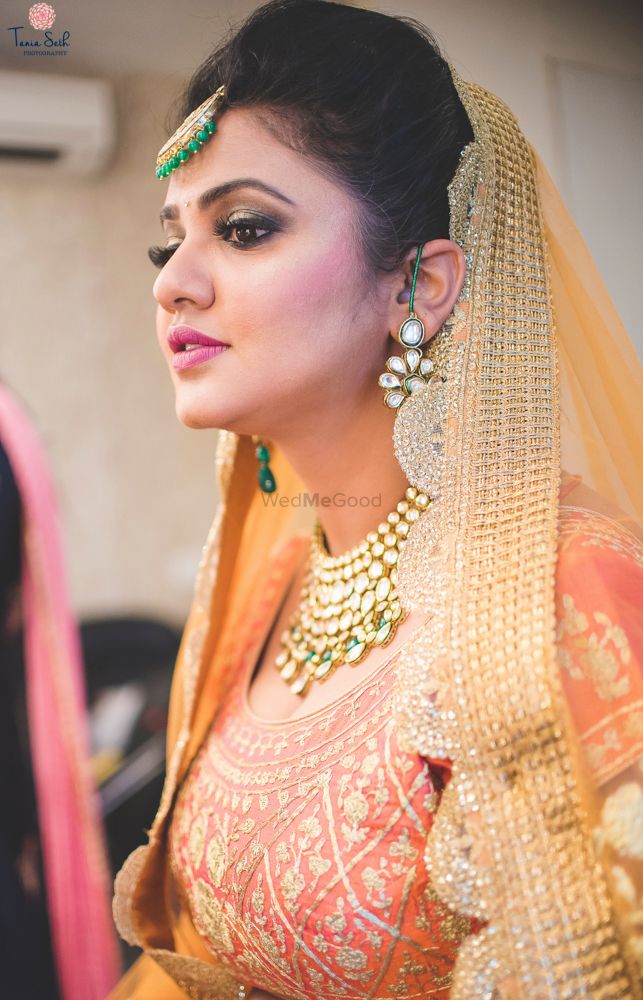 Image via Taaniyah Seyth Photography★ 4.8
A scalloped edge is very trendy these days, and it's easy to attach to any dupatta as long as you can source the right border that complements the lehenga!
A mirror work border 
Image via Dipak Studios★ 4.8
If your lehenga is simple, then a mirror work or gota border can really escalate the whole look and make it prettier!
Convert the dupatta to a cape to make it hassle-free!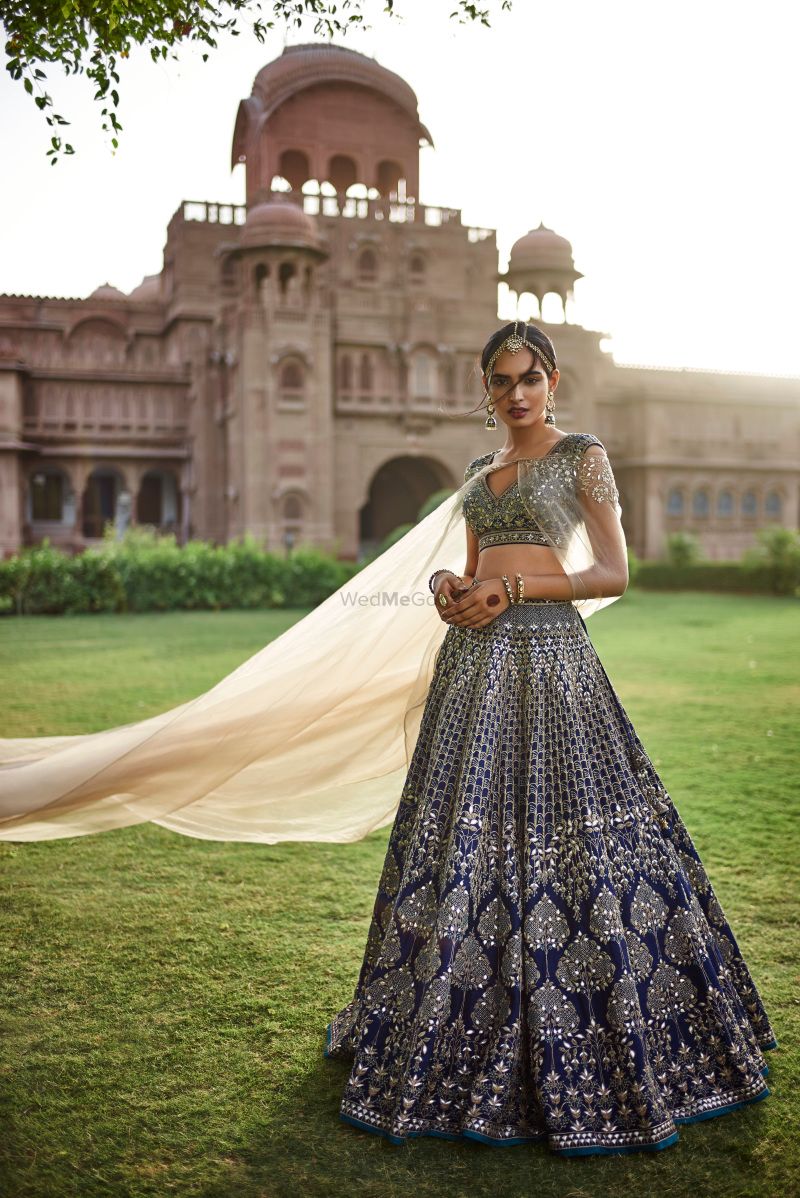 Image via Anita Dongre★ 4.9
Pinning a dupatta like this or taking a light one like a cape is also such a fun idea, especially for the Mehendi, when getting hassled by a dupatta is the last thing you need!
Contrasting pompoms or tassels for a fun vibe!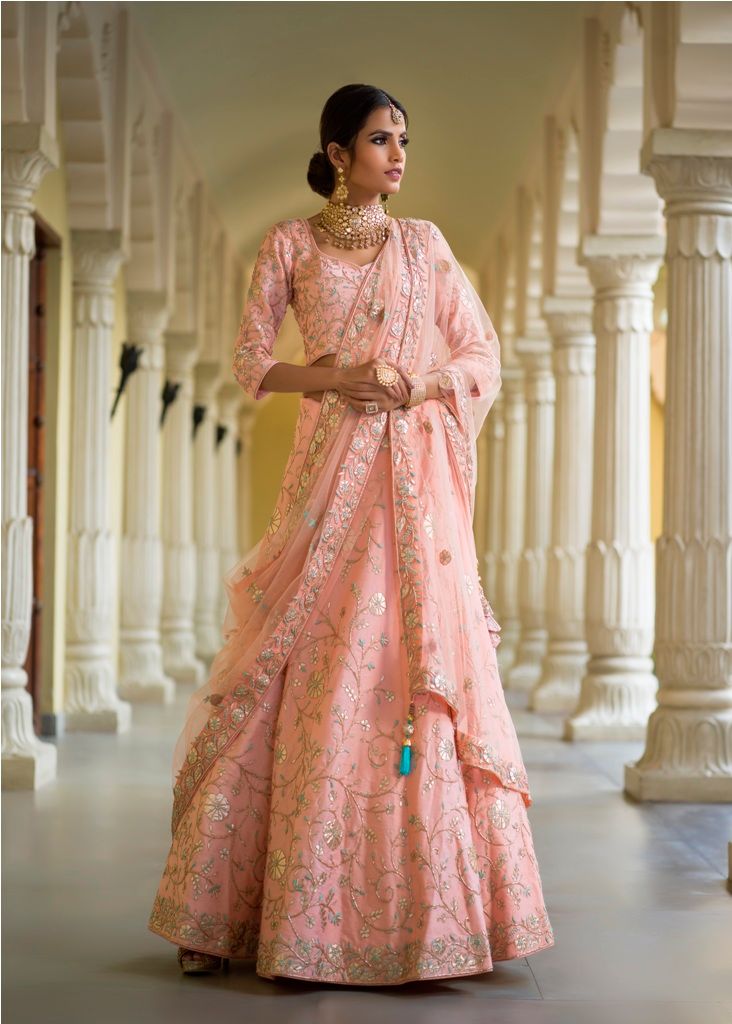 Image via Vasansi★ 4.5  
Pompoms or tassels that stand out like they're special! Get them in a contrasting shade for a pretty pop of colour!
Unique latkans which are so so cool!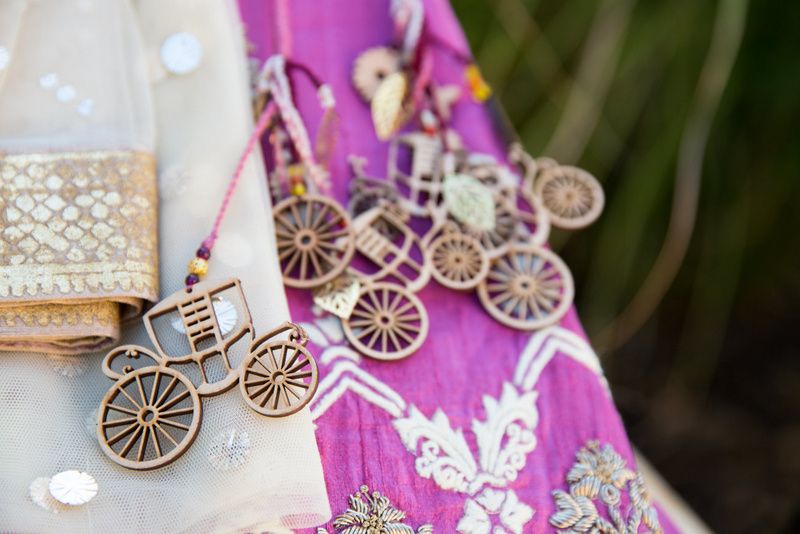 Image via Studio Uma Photography
How cool are these bicycle latkans? You can get something whimsical or fun attached to the edge of the dupatta!
Add beads for a more dramatic look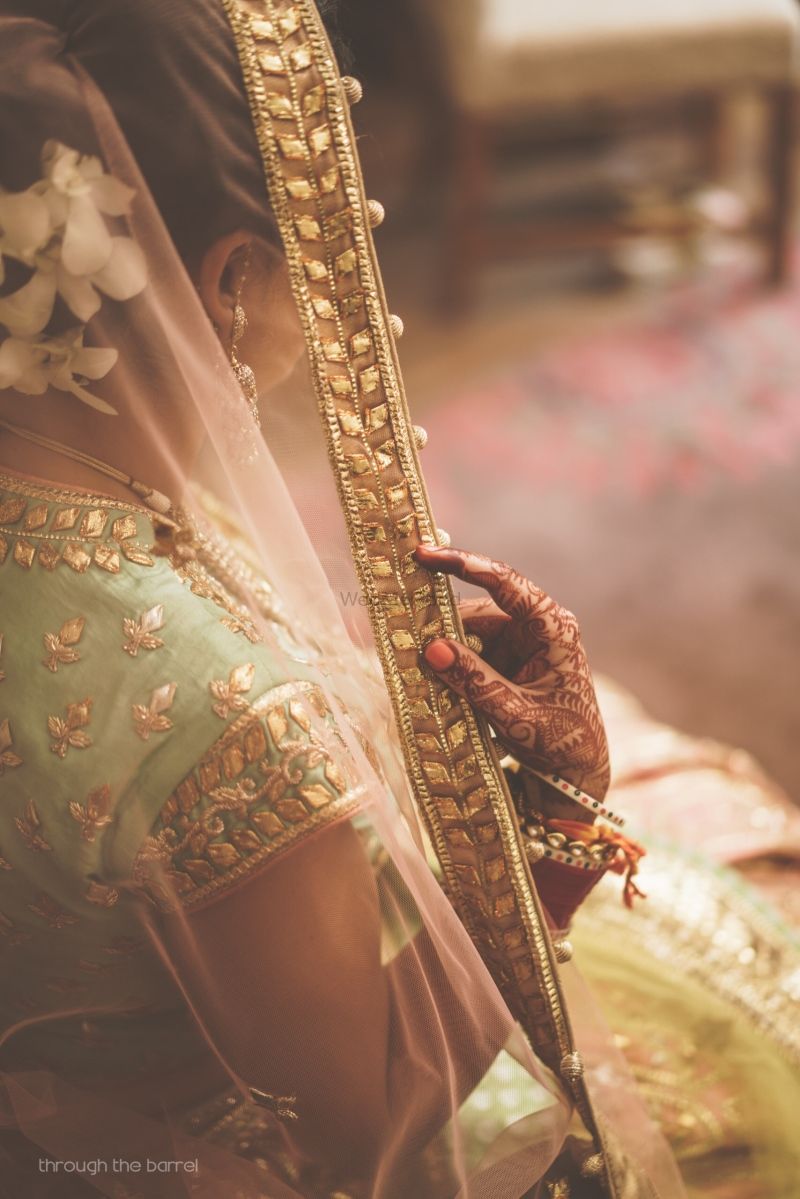 Image via Sakshi Sagar Studio★ 4.9
Beads in dupattas are timeless- and really make the dupatta way more bridal, and they're so easy to get attached!
Lace Trims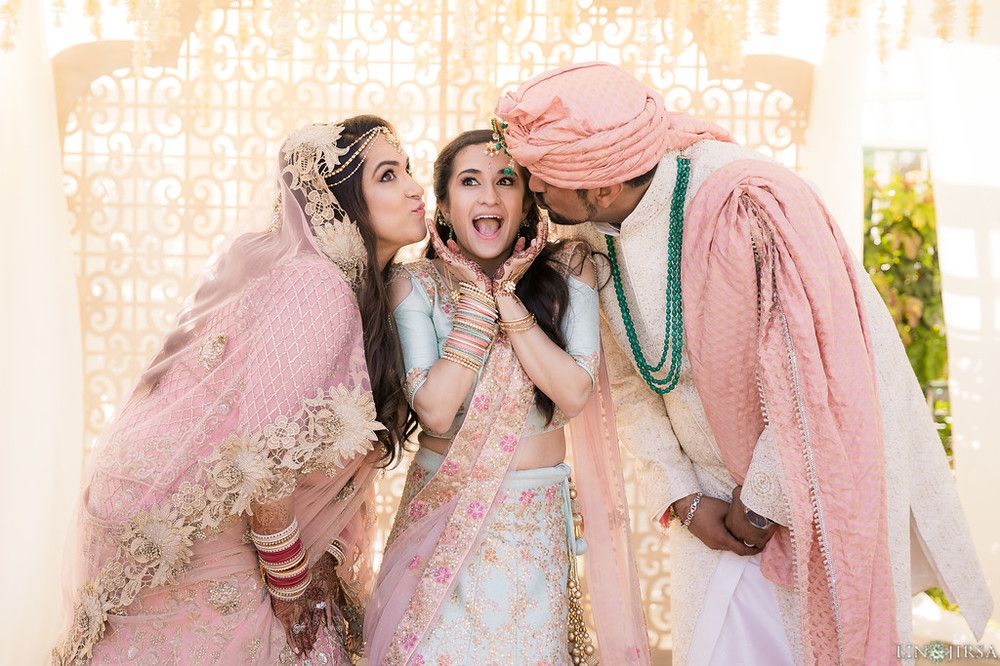 If your dupatta is sheer and plain and you hate all that heavy work on it, just go light with some sweet lace trims. A broad or a thin lace border should do it! 
ALSO READ: From Drab to Fab: Everything You Can Possibly Add To Your Bridal Dupatta To Make It One-Of-A-Kind!