Now You Can Get Married 'Under The Sea'!
BY Soha | 25 Jul, 2019 | 3880 views | 3 min read
Okay, lets play a game. You've to say 'Aye' if you agree!
Your cousin got married at a swanky 5-star hotel which till date continues to be the reference point for every next wedding in the family? AYE!
Looking at all those bridal pictures on WedMeGood, you often wonder "Woah, they got married at a palace? And this one got married on the beach? How much would that cost now?"? AYE!
When DeepVeer got married at Lake Como, you contemplated, if even for a second, if you could afford a fancy destination wedding too? AYE AYE AYE!
Getting married soon and wondering how you can do it differently?
What if we told you, you could have an ocean-themed wedding, with adorable sea creatures all around you? 
No, we aren't kidding!
The National Geographic Encounter: Ocean Odyssey, in the heart of NYC, brings the underwater world a tad bit closer with it's state of the art virtual reality technology that will leave you feeling you're surrounded with nature all around! 
This immersive entertainment experience will leave you feeling like you're walked on the deep sea bed of the Pacific, or swimming with dolphins and seals and countless fishes and what not, without even getting wet! 
A wedding at a virtual aquarium?
Why not! 
Now available for private events, Natgeo Encounter can be a memorable experience for your wedding day. After all, who would have imagined getting married with their friends and familes, and a host of sea lions, fishes and unique marine animals around?
Your guests can 'swim' with sharks, or walk with turtles, surrounded by fishes in colors they might not be able to name with the pristine ,sparkling water all around them. Did we mention, dressed impeccably in their wedding wear?
Are there going to be real animals around you? 
Uh, no! There won't be any live animals- the virtual aquarium uses state of the art, immersive technology to enable guests toexperience the underwater world.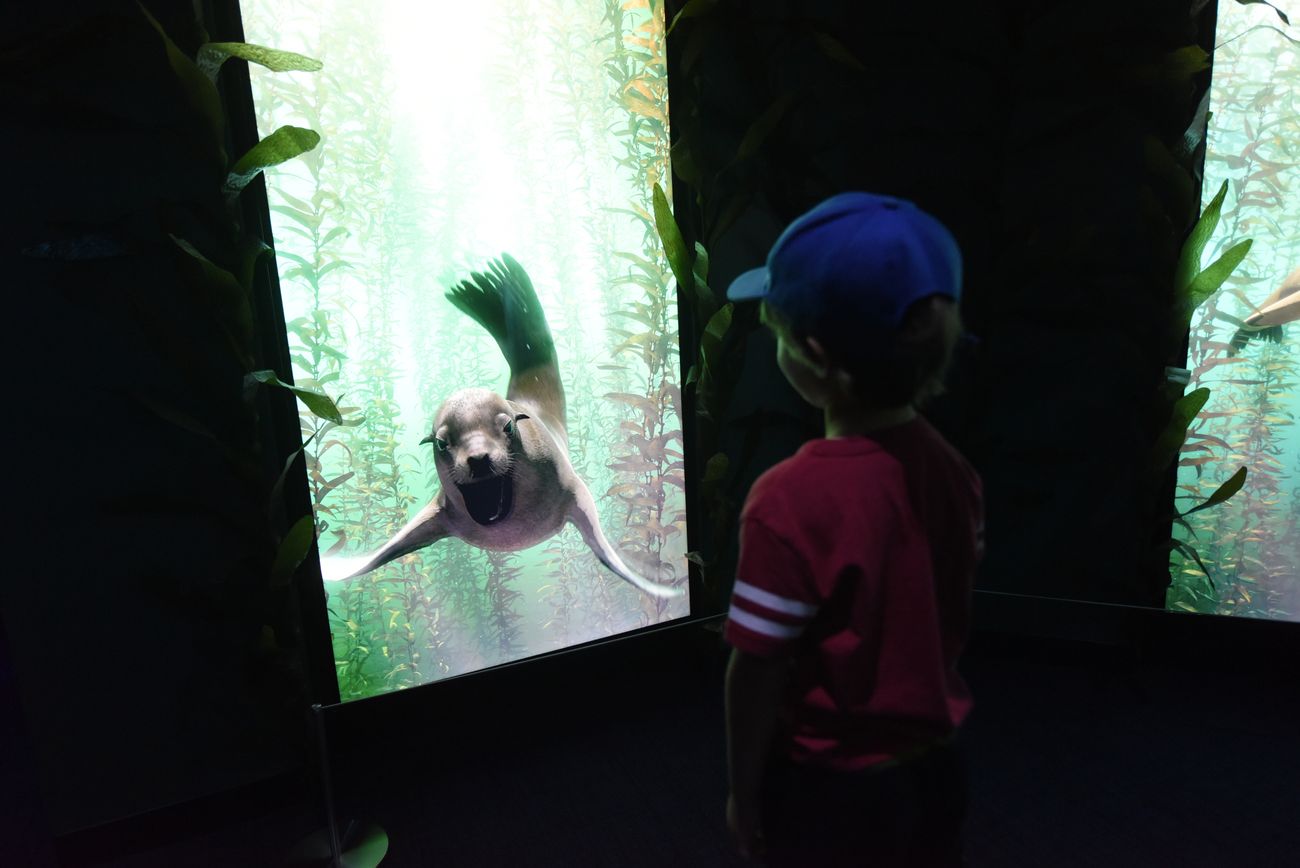 So, how many people can you invite?
With a holding capacity of 1,000, if you're looking for something that has been never done before, here is your perfect chance! NatGeo Encounter is perfect for an intimate wedding with a private event hall with elaborate bar stations and lounge areas.
Worried about food under water?
We've got you covered!
With on-site catering and beverage options, you can find a complete package to indulge your guests. Wondering of the other vendors? Lighting, furniture, and decor? The event staff will gladly assist you with that, as well?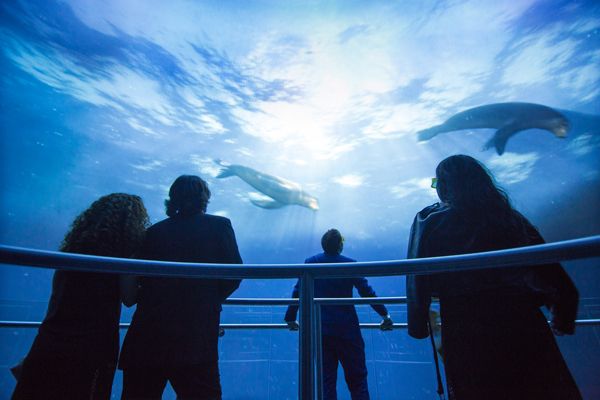 Anything else? 
If sonething hatke is on your mind, we literally can't think of one reason why you shouldn't consider getting married at NatGeo Encounter: Ocean Odyssey.
Let's then roll invitations for a breathtaking underwater wedding, what say?
*Featured image by Cinnamon Pictures★ 5 , used for representational purposes only.