Things To Keep In Mind While Planning An Outdoor Wedding!
BY Apoorva | 25 Jul, 2019 | 2539 views | 3 min read
Outdoor weddings are a pretty sight! The natural light, scenic views and the ability to manipulate the gorgeous outdoors into anything with décor is one of the many perks of having an outdoor wedding. But it does come with its shares of worries and checklists. So if you are a 2019 bride looking to plan an outdoor wedding, bookmark this list of things to keep in mind!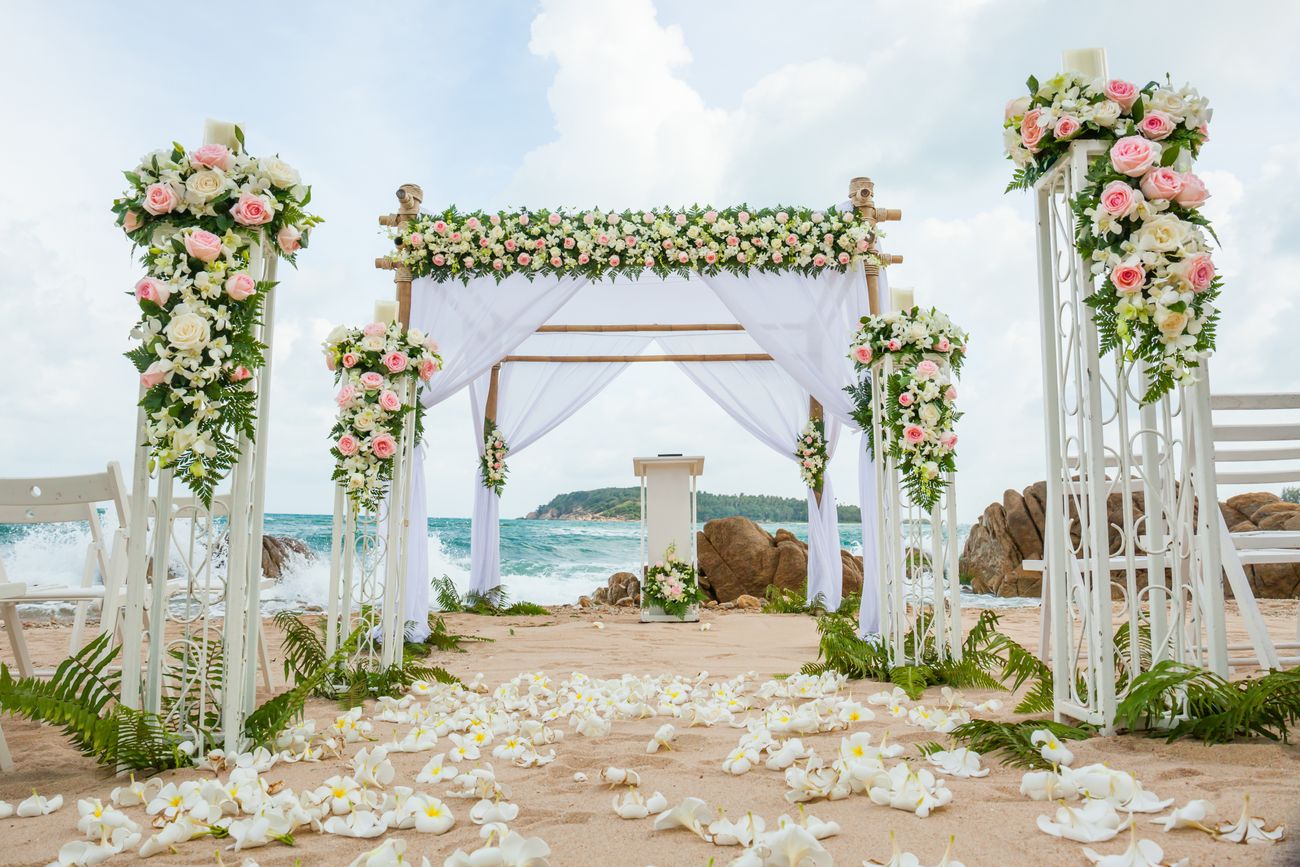 Image via Eventique House★ 5
Check the weather
This one's a no brainer! Understanding what the weather might be in the season or even week that you plan to have your wedding can change the game for you completely. If it's too hot or sunny, you will need to have a shade and mist fans for your guests. If it's too cold and windy, you will need to ensure that you have sturdy chairs!
Use The Location To The Maximum
If you have a scenic background, ensure that you use that. Planning a beach wedding? Have pheras at sunset. Mountain wedding? Have the mandap with the mountains as the backdrop!
Image via Yash Dongre's Wedding
Double Check Licences
Just because you have a gorgeous lawn area available, you can't have a wedding! You need music, fire hazard, alcohol and a number of licences when you are having a public event. If your property isn't part of any club or hotel, ensure you have these licences in place!
Direction of the Sun
While the backdrop is essential, so is the direction of the sun. Especially if you are planning a summer wedding in day time. You don't want to be squinting while you take your pheras, exchange vows or sit there in front of the hot blazing havan.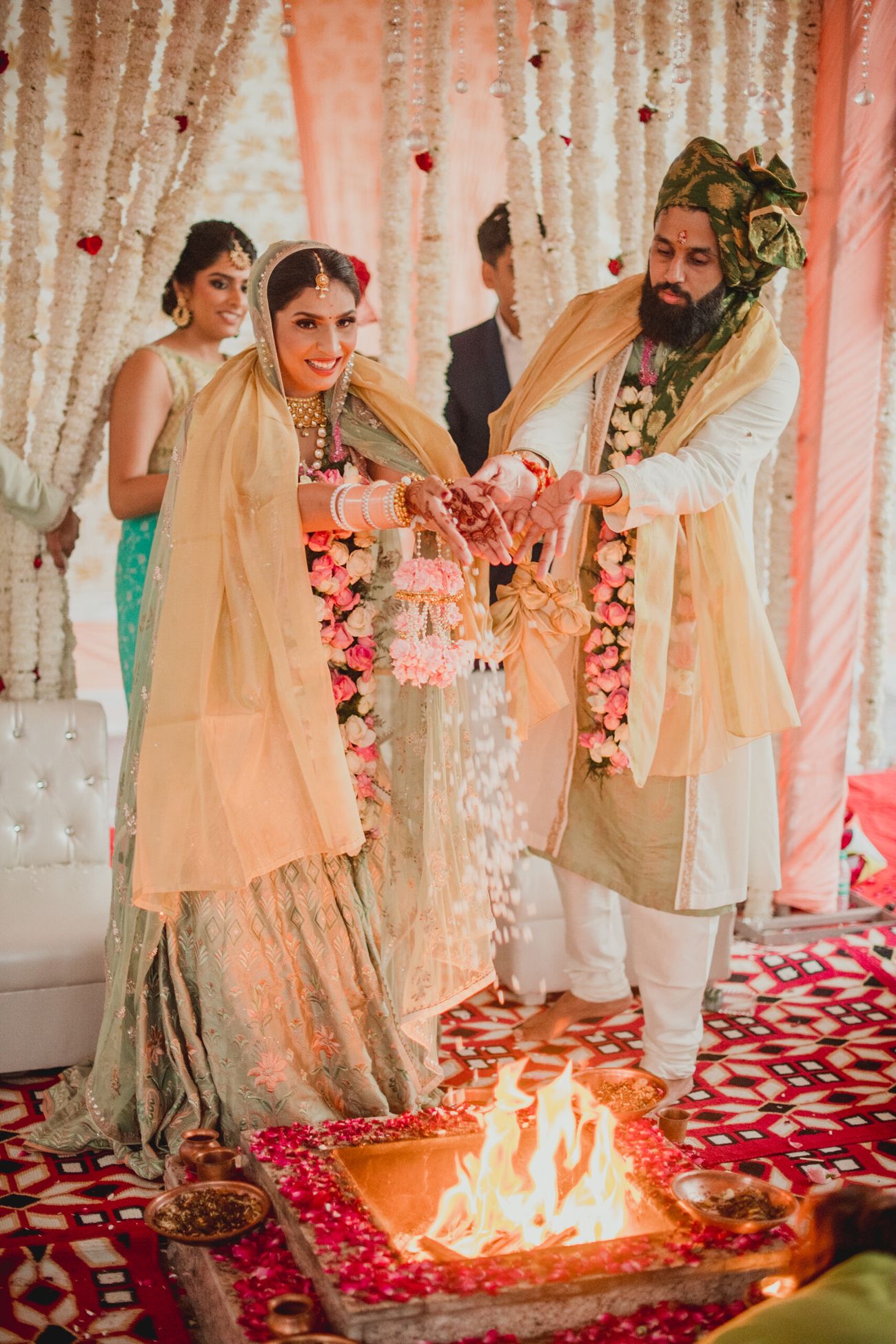 Image via Arita and Aprameya's Real Wedding
Consider Portable Potties!
This might sound ugh, but you can't expect your guests to go running back to their rooms/hotel in between the ceremony if your outdoor location is more than 15-20 minutes away. Consider having some clean and portable restrooms at your outdoor location so your guests aren't inconvenienced!
Have Little Something For The Guests!
Handfans for summers, beach slippers for beaches, a towel to wipe off if its monsoons and maybe a shawl for winter weddings. A little something always goes a long way in the guest feeling special.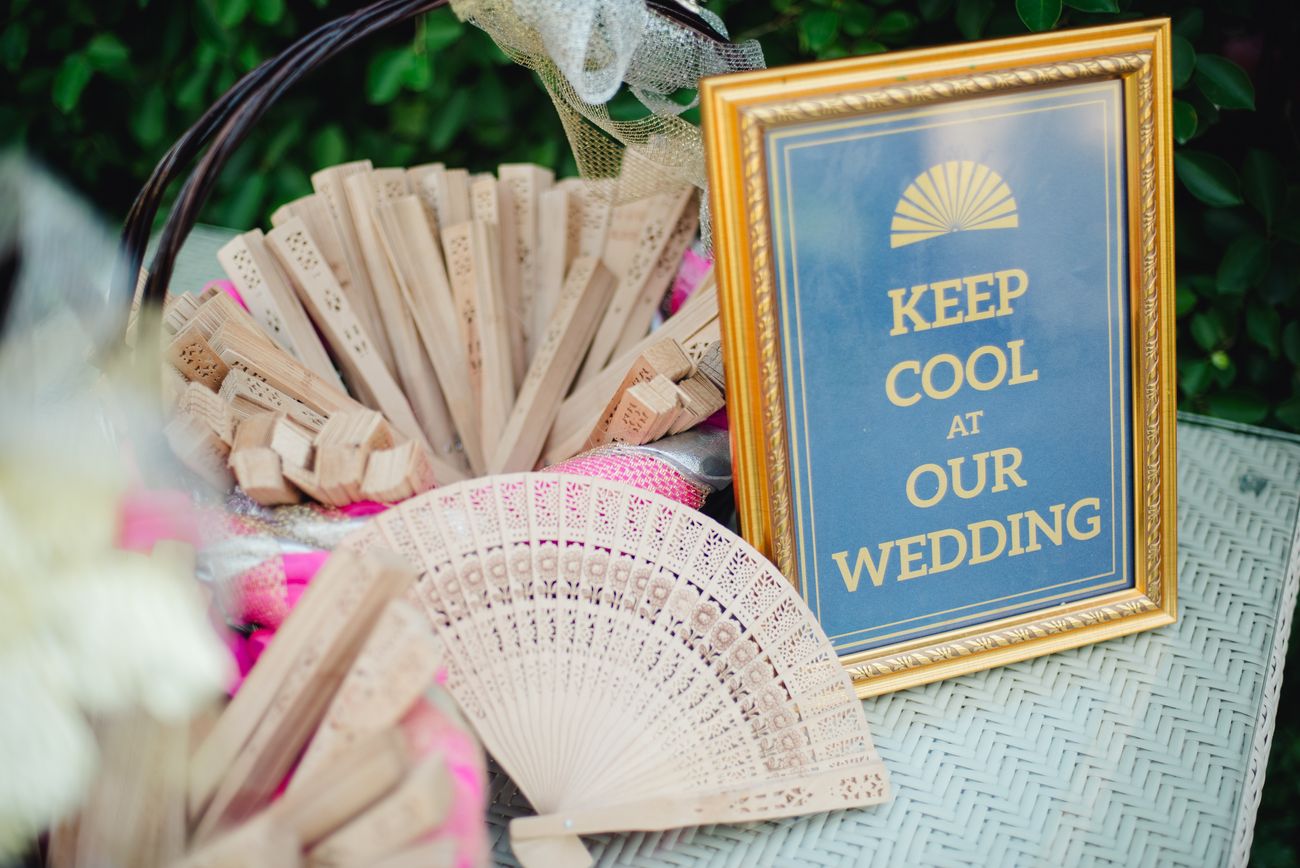 Image via Revel Events
Power Up
While most hotels and clubs will offer generators as they have experience at planning these events, but if they don't, you ask for it. The scenery comes courtesy Mother Nature, but the lighting, sound, and temperature control? That's all you. If your site doesn't have electricity, you'll need generators for your caterer's kitchen appliances, and amps and speakers for music and the lighting for an evening event, especially a sangeet!
For The Elderly & Differently Abled
Consider access to the wedding ceremony site for senior citizens or differently able family members who will be present during the wedding. If your ceremony is in a tricky location, talk to your event organiser as they may be able to arrange a golf buggy or some sort of transport to help them out.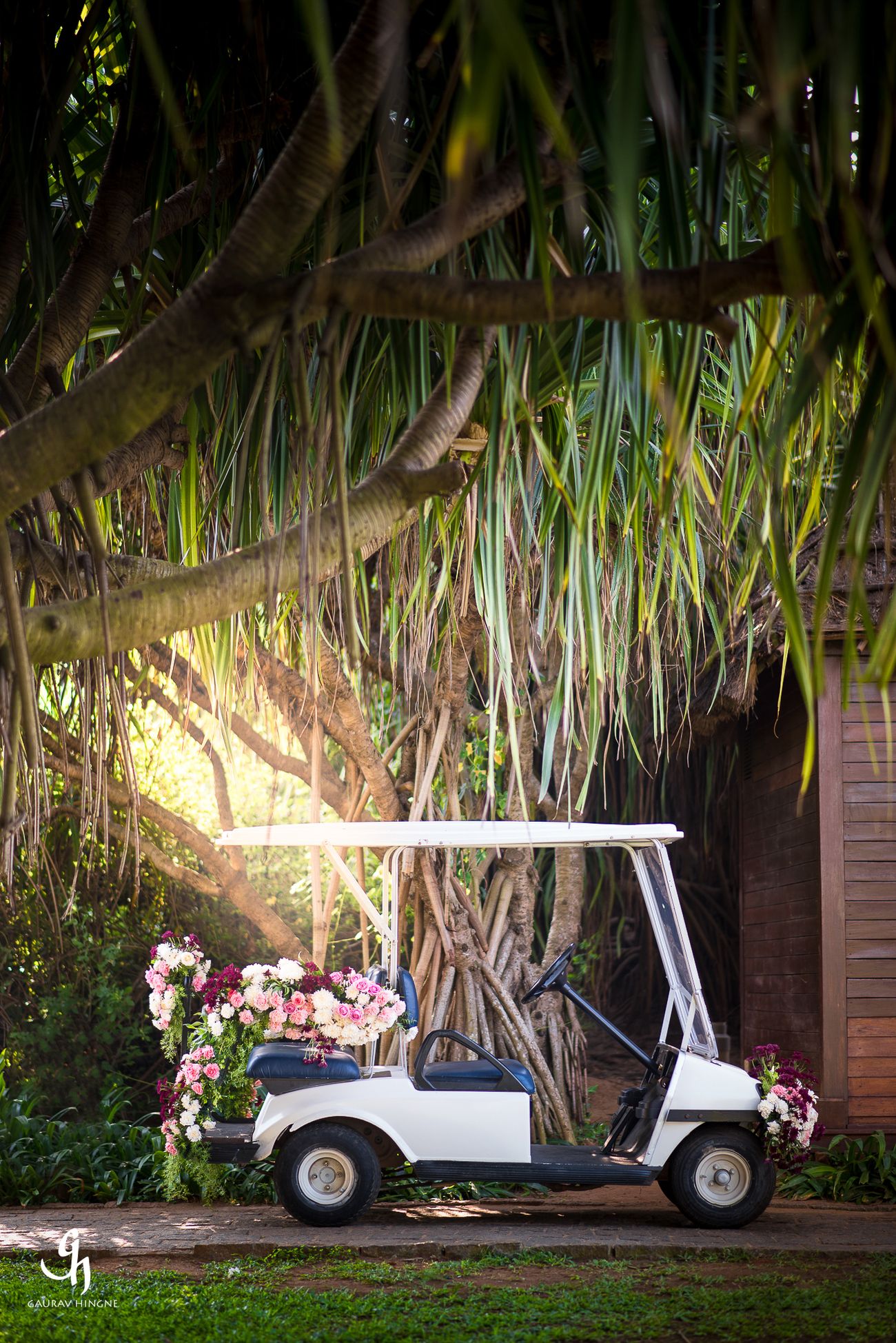 Image via Gaurav Hingne★ 5
Have A Backup
Always, always have an indoor area ready as a backup if the weather goes downhill. It rains in February and sometimes, there is a sandstorm at a beach wedding. You always need to have backup!