Obsessed With Cane Decor At Weddings!
BY Sakshi | 07 May, 2021 | 1389 views | 2 min read
OMG- this new wedding trend is so so perfect for your intimate wedding at home (which BTW we really hope has been postponed to after we tide over the second wave). Cane is really big at weddings right now, and for good reason- it looks absolutely pretty, especially if you're going for a rustic wedding theme, and we love the trend for home weddings or an intimate affair in the garden. If you really don't believe us, then here is some solid proof!
From bridal seating ideas, to pretty boho decor, here are the best ones that we found online for inspiration!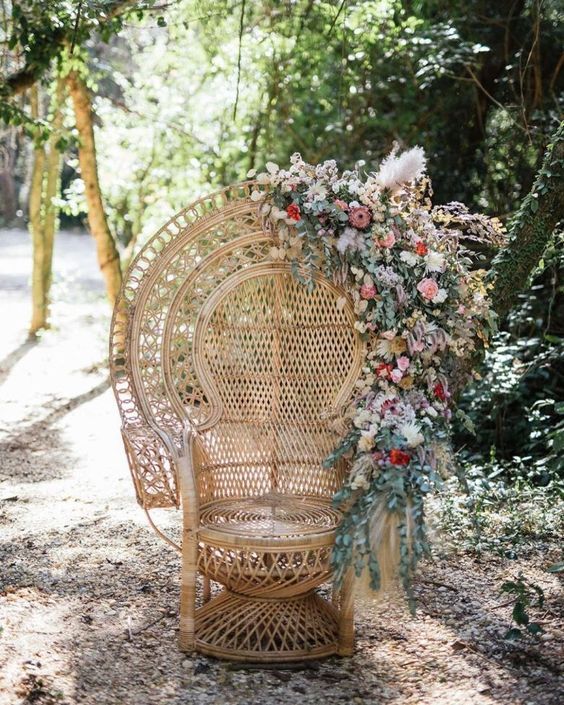 How pretty is florals combined with cane? Pampas grass looks earthy and amazing too!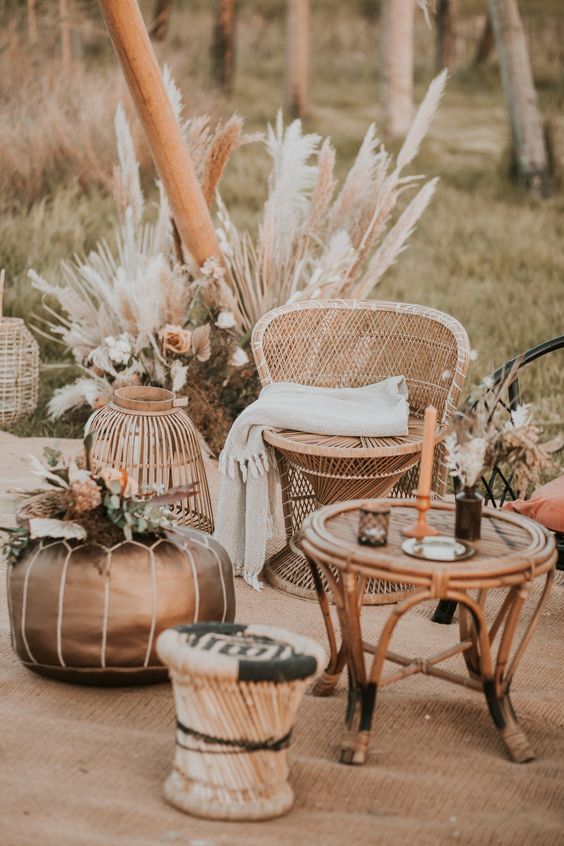 Image via Pinterest
Such a nice idea for a laid-back garden wedding- you can social distance families while seating making little bubbles of seating decor- and doesn't it just look adorable?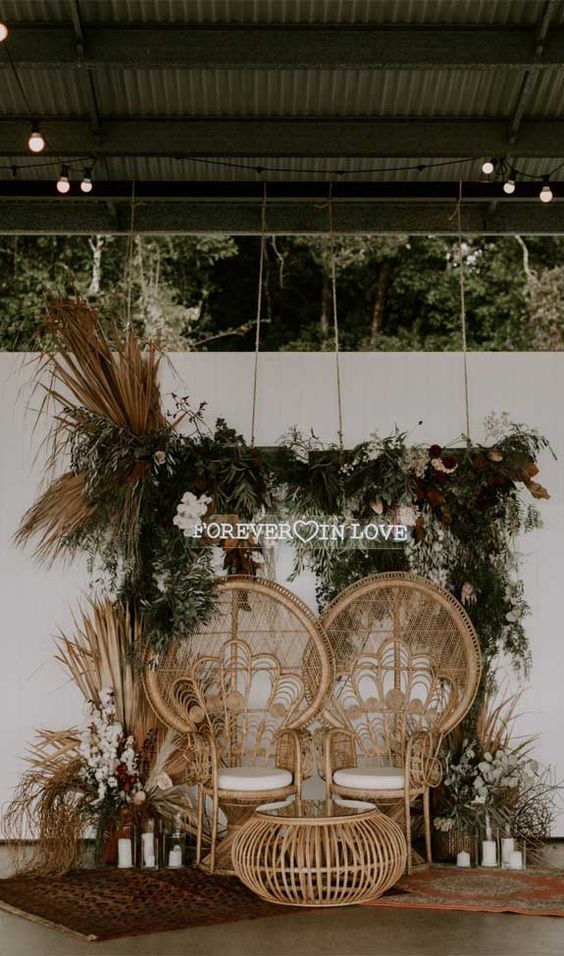 Image via Pinterest
It's a great idea for couple seating too- and there's so much easy yet pretty inspiration out there. You can experiment with the backdrop, doubling it up as a photobooth too!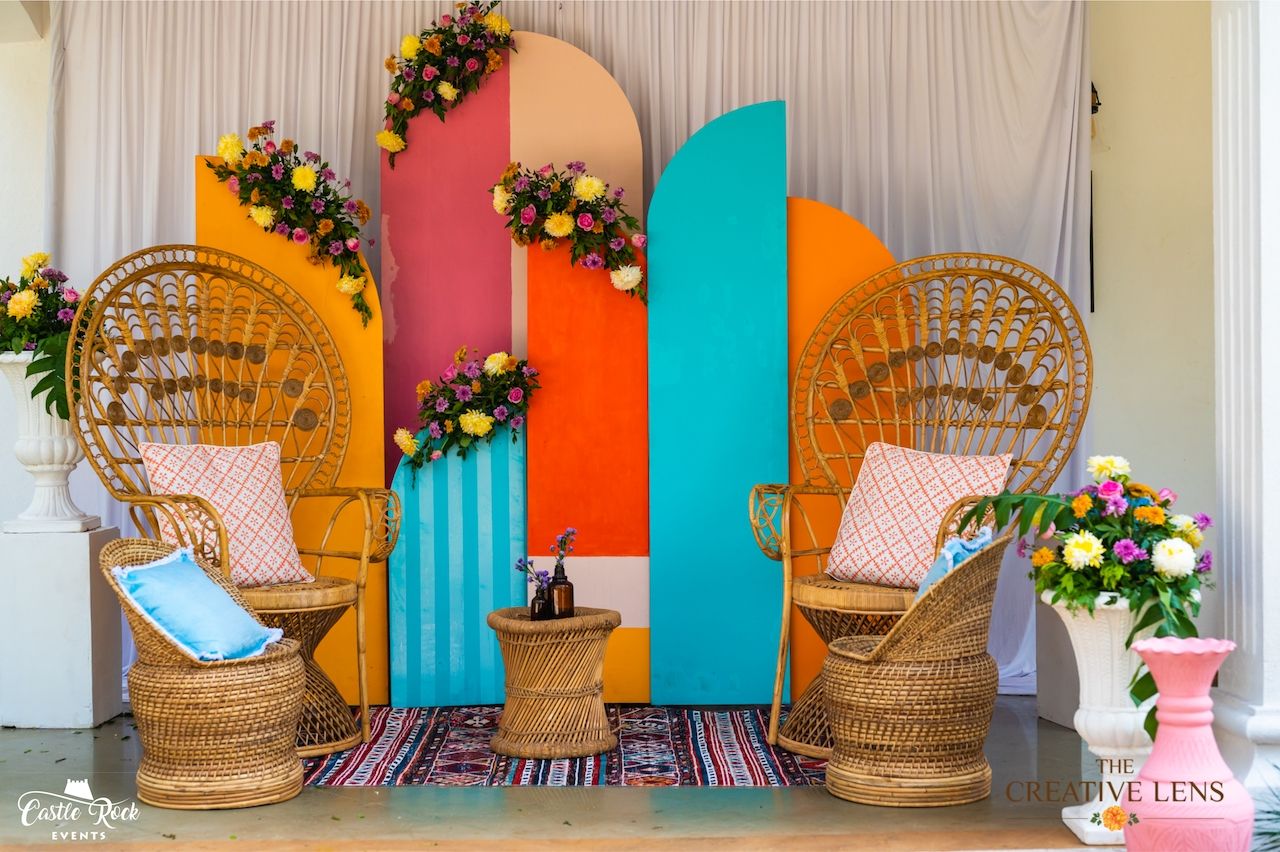 Image via Pooja and Akash
Not just for a day event, it looks splendid for night functions too! Just check out this gorgeous setting with cane lamps dangling from a tree- so perfect for a romantic backyard night wedding!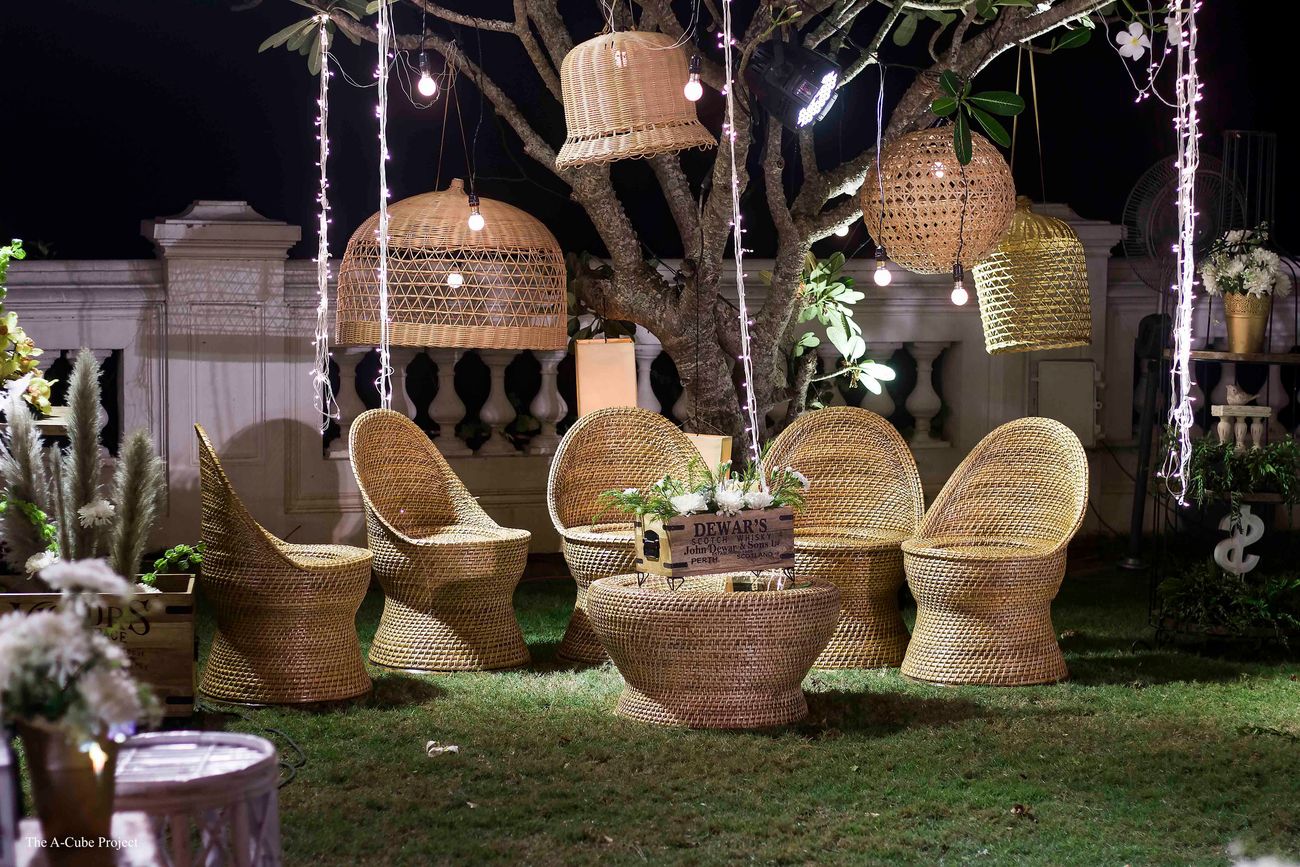 Image via The A-Cube Project★ 4.8
Not just lights, add candles to the mix and you have yourself a boho-inspired gorgeous setting which looks magical yet has this relaxed vibe about it!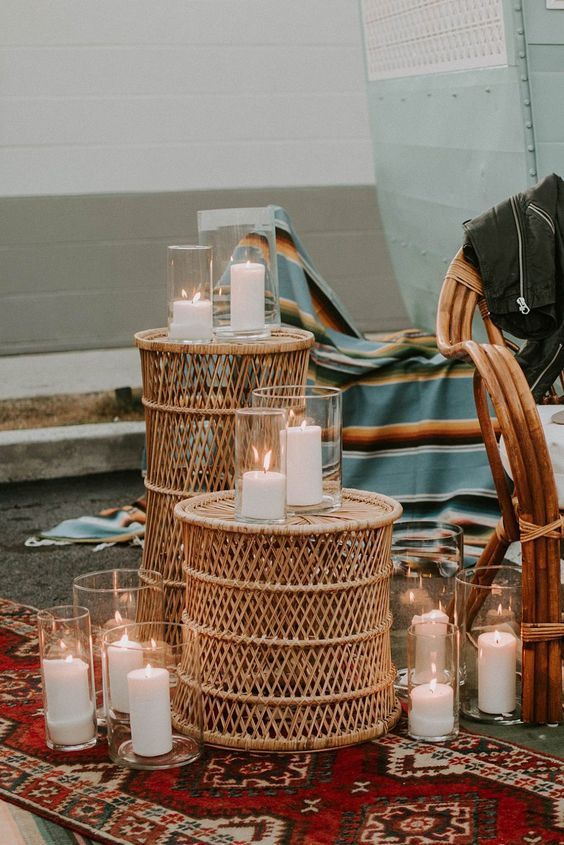 Image via Festival Brides
Another way to add cane in your wedding decor is to use cane chairs with your round or long table settings- and they add a charm of their own! They also look pretty around the mandap, plain or with some floral decoration on them!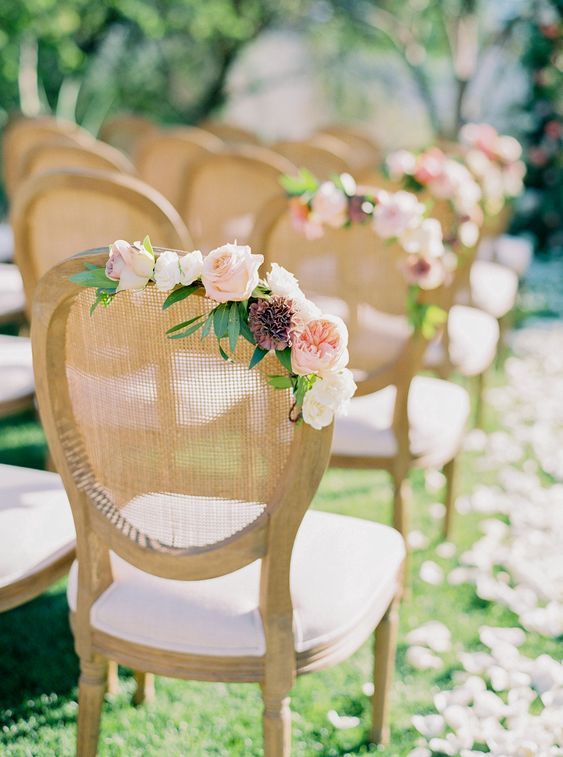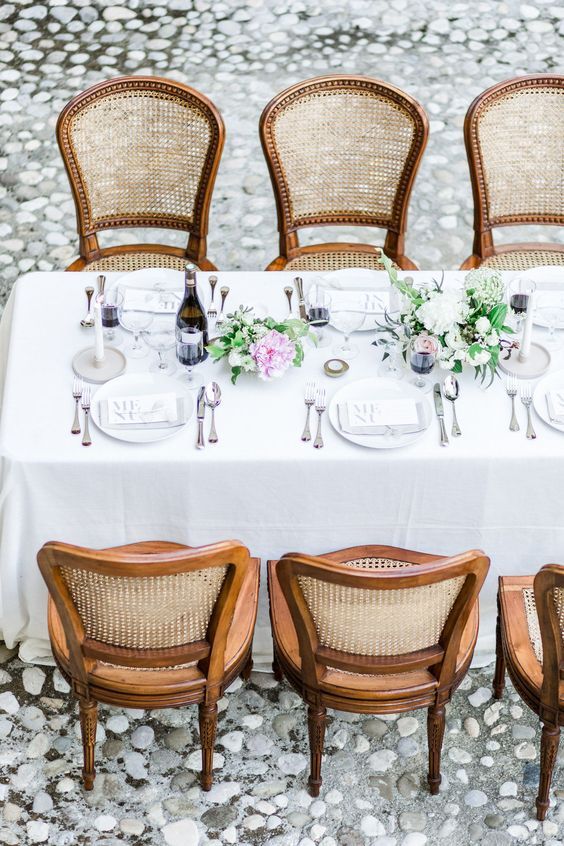 Image via revelweddingco.com and cavinelizabeth.com
Cane bride and groom chairs look pretty stunning too!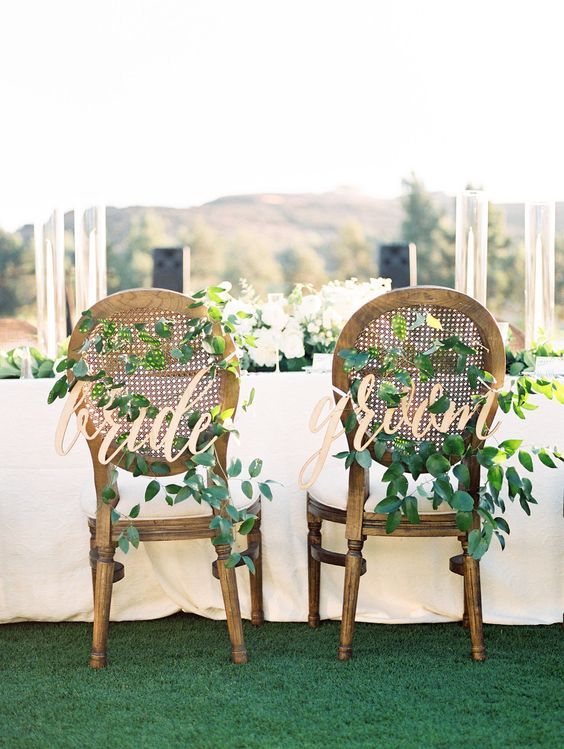 Image via cavinelizabeth.com
Oooh on that note, we should also mention that painted cane looks fab too- it has this vintage rustic charm that's wonderful for intimate garden weddings!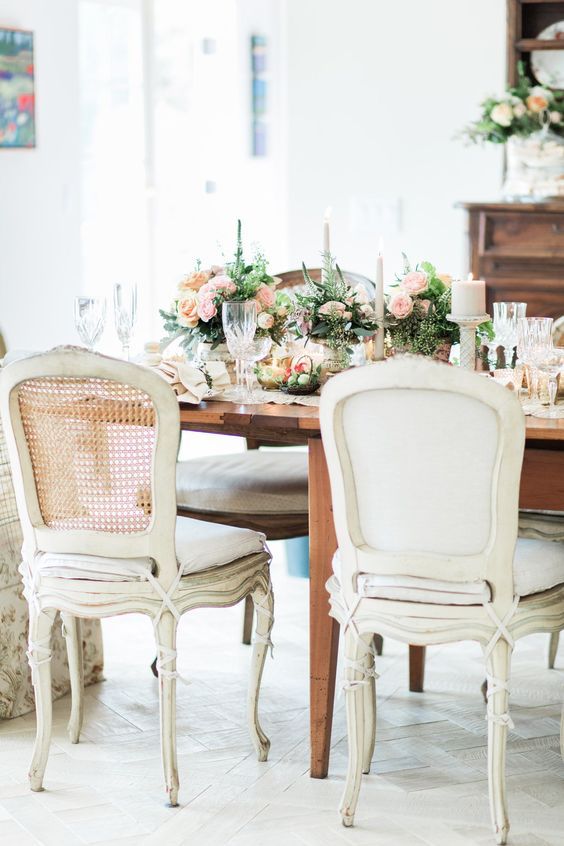 Image via cavinelizabeth.com
So what do you think? Is this an intimate decor trend that you are loving?
ALSO READ: #Trending: Cane & Wicker Baskets As Wedding Decor!