Offbeat & Lesser Known Palace Resorts For Your Destination Wedding!
BY Apoorva | 20 Jul, 2017 | 570 views | 4 min read
Every bride is a princess on her day and she wants her palace! But not everyone can get married at Umaid Bhavan or Oberoi Udaivilas.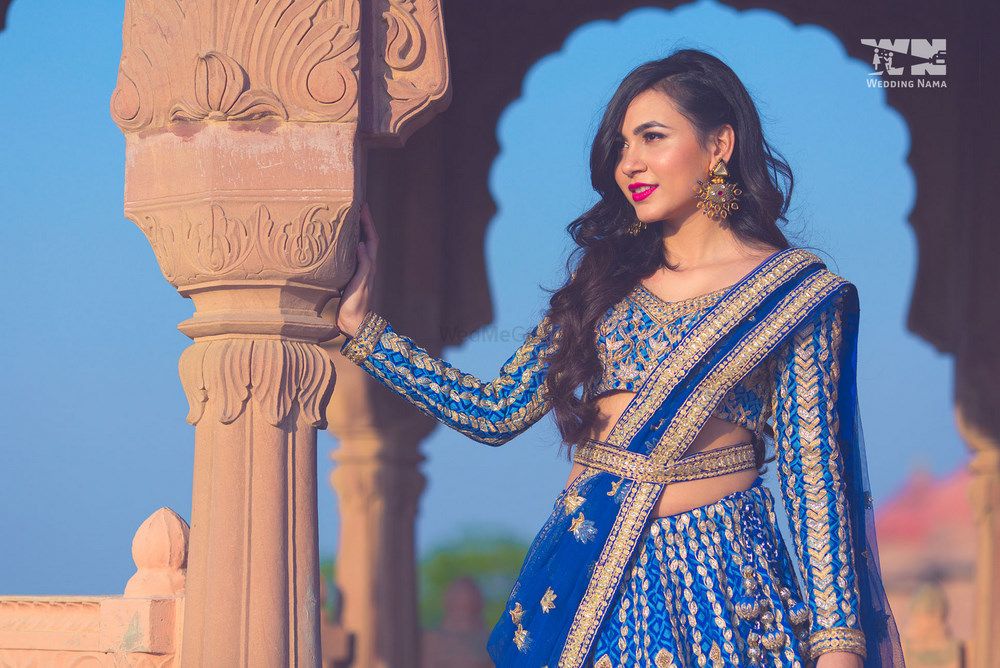 Pic via Shweta - Arjun's Wedding 
So we found offbeat unknown palaces that you can have your royal wedding - without going completely broke. 
Latitha Mahal - Mysore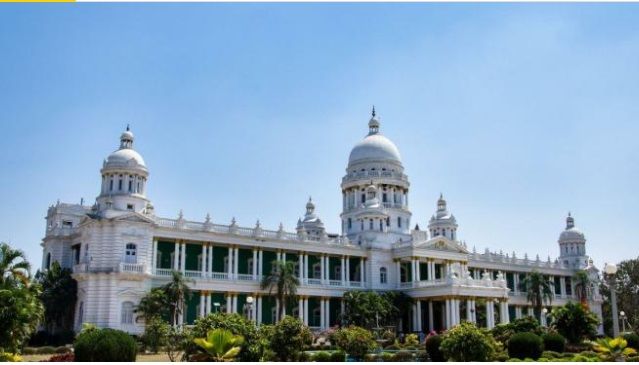 Located on a low hill, just outside the city of Mysore is Lalitha Mahal that stands as a gleaming white palace with a spectacular Italianate Palazzo, double columned and domed and set in sprawling terraced and manicured gardens. Latitha Mahal - Mysore is one of India's most ideal wedding destinations as it offers an authentic royal experience. This heritage hotel is situated on a ridge that offers a panoramic view of the gently slopes and curving valley. The hotel has a large banquet hall that is done with incredible architecture and can accommodate 230 guests in theatre style and the pool side lawn can take up to 200 people.
Deogarh Mahal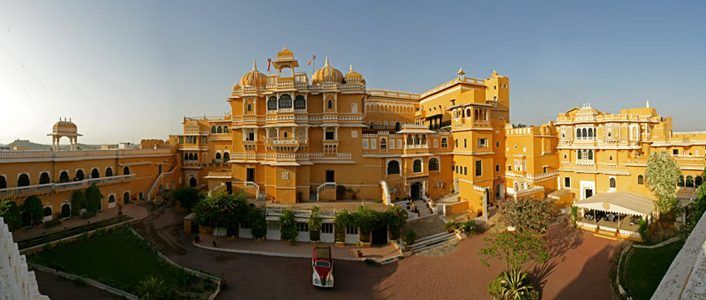 This lovely yellow and white mahal is as inviting as its regal. It can accommodate upto 150-200 guests for stay which is perfect for a destination wedding. We can already imagine the killer pictures that'll come out of this ochre beauty! Learn more about Deogarh Mahal. 
Fort Jadhavgadh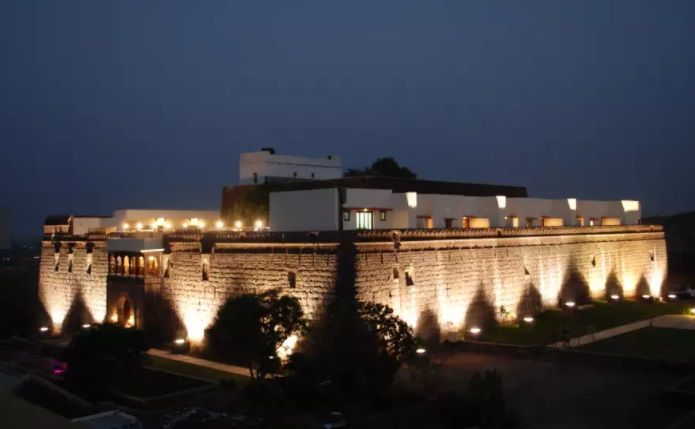 This isn't exactly a palace but it's as regal as one! Fort Jadhavgadh is in Pune making it accessible from Mumbai pretty easily. This glorious 300 year old fort is perfect for your majestic wedding. What can be a better setting than this to make your royal wedding memorable?                                     
Gajner Palace Hotel - Bikaner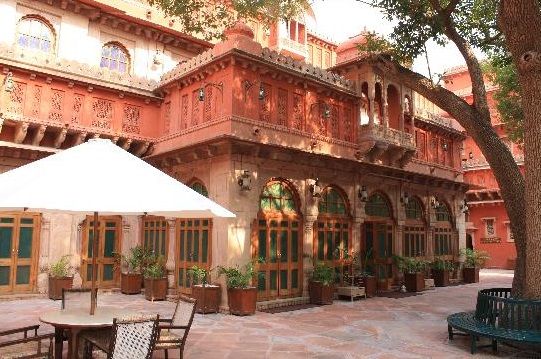 Thirty minutes away from Bikaner, this lake side palace was built by the late Maharaja Ganga Singhji and was later turned into a heritage hotel. Built near the lake, the hotel is spread over a massive 6000 acres which is perfect if you want to throw a big wedding with a limited budget. Learn more about Gajner Palace Hotel - Bikaner. 
Woodville Palace Hotel – Shimla

Woodville Palace was the summer residence of the Raja Rana of Jubbal, a pre-independence kingdom of the Simla Hill States. The only Palace Hotel in Shimla, this heritage property is owned and managed privately by the decedents of the Jubbal Royal family. The décor is very 1930's which will give your wedding a very vintage feel. So if you are looking for a royal and regal touch to your destination wedding, Woodville Palace Hotel – Shimla is your place to be.
Champaner Heritage Resort - Gujarat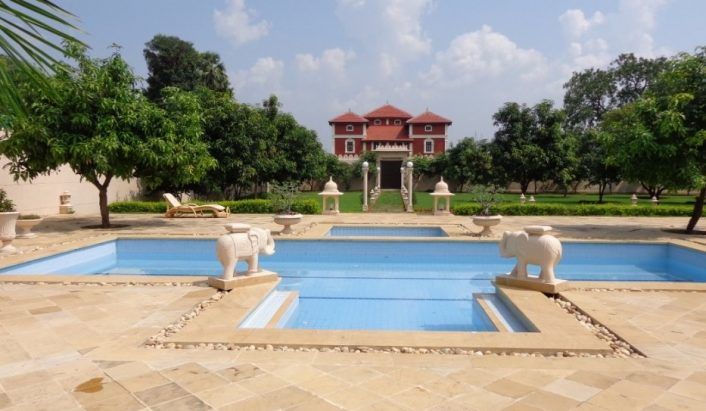 Though the last time we heard Champaner was in Lagaan, this luxury heritage hotel is nestled amongst a beautiful orchard surrounded by hills and lakes at the foothills of Pavagadh. They have three manicured lawns giving you the perfect setting to throw multiple wedding functions! Find out more about Champaner Heritage Resort - Gujarat. 
Udai Kothi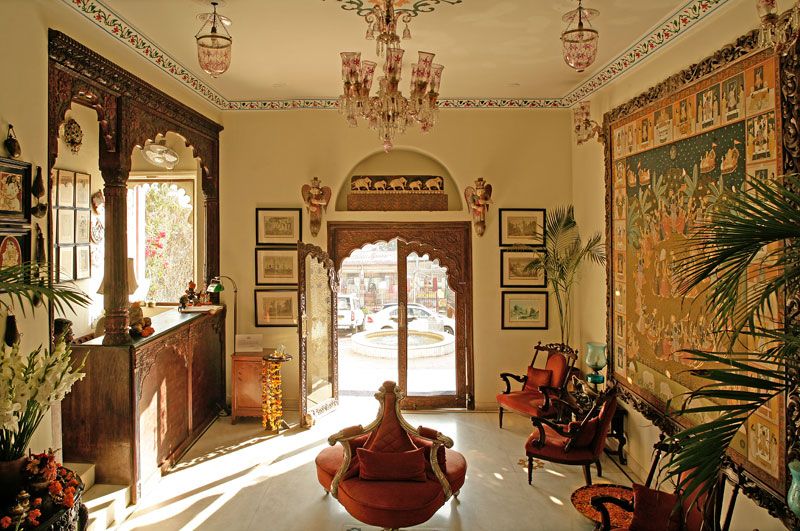 If you are looking for a private & intimate wedding, Udai Kothi is your pick. Its pure white exterior is not only charming but is great for photo-ops. Not only is it budget-friendly but it's stunning to look at! Find out more here.
Lakshman Sagar Heritage Resort, Rajasthan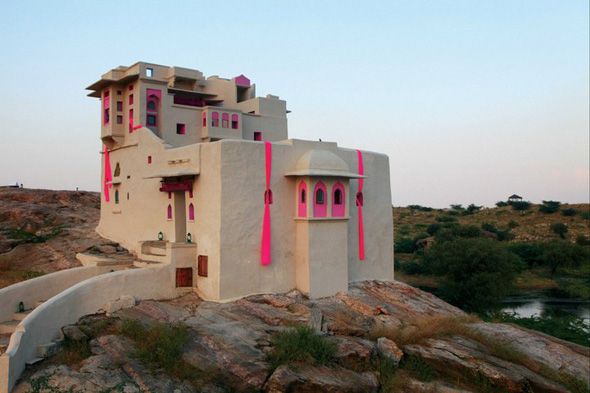 Photo Courtesy: www.gqindia.com
Since Udaipur and Jaipur are so overdone, we thought we'd tell you more about Rajasthan's most unvisited area, Pali- nestled between Jodhpur and the Aravalli hills. This restored hunting lodge even has a stunning pool cut out from a flat rock! It has courtyard fountains, telescopes for stargazing and even 12 villas! Stuff dreams are made of right? Find out more about it 
here
.
Khimsar Fort and Dunes Hotel, Rajasthan
Photo Courtesy: www.highontravel.com
Another lesser known jem from Rajasthan. Property of the ITC Group, this one has history, leisure, desert adventure, sports, wild life safaris and historic sightseeing tours all rolled into one! Perched on the edge of the Thar Desert, this unique 16th century fort is truly remote, rural and romantic, perfect for a unique destination wedding! Find out more about it 
here
.