Planning An Intimate Wedding? Here's How To Manage Your GuestList!
BY Garvita | 05 Oct, 2019 | 7 views | 6 min read
Life amidst a pandemic needs some kind of alteration and changes. And talking about weddings, 'intimate' would be the new normal! Intimate weddings have always tugged at our heartstrings in the past, but earlier, it was a choice. For now, we foresee every couple planning a post-coronavirus wedding to take the tough decision to ditch a grand one and downsize their guest list to 50 people for a smaller celebration! To keep it short, it's basically to (physically) invite those without whom you don't see yourself getting married at all. We know it ain't easy, but this too shall pass.
The planning would involve, right from where to host a '50-people' wedding to how much budget should one spend on it, safety and hygiene measures to be taken, and other vendor-related queries! We'd suggest you start with the most doable task on your wedding checklist - creating your guest list of not more than 50 people. Don't fret, we've already witnessed a couple of lockdown weddings already and decided to tell you exactly how to do it. So get, set, and read on!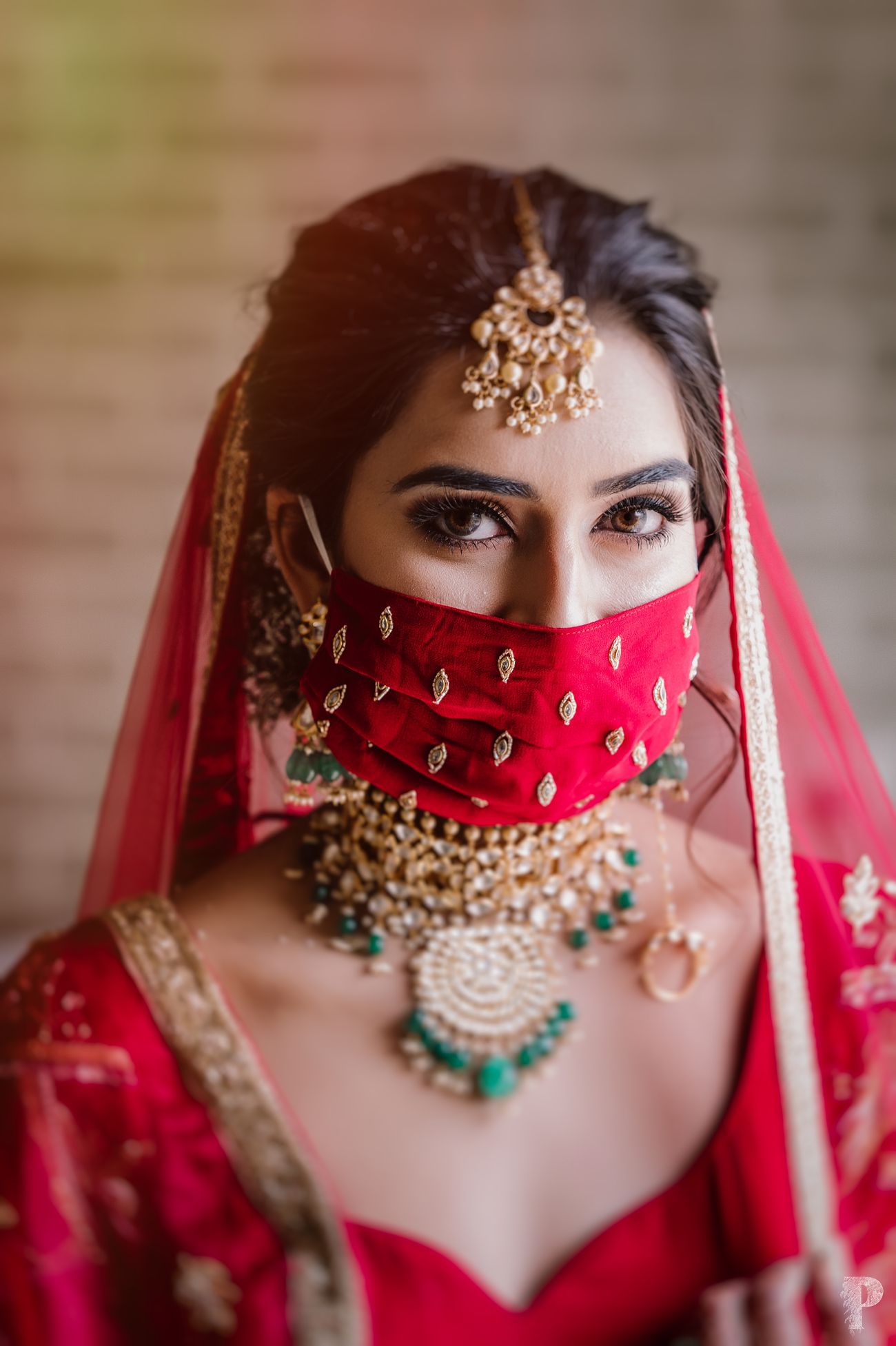 Image via Paran Singh Photography
How do you handle a wedding guest list?
1. Livestream Your Ceremony
Trust us, this is the best way to make everyone a part of your special day! Like really, thank God (or whosoever) for the internet. By live streaming your ceremony you won't leave anyone disappointed in the process. It's creative, perfect for nouveau couples, and screams 'social distancing'.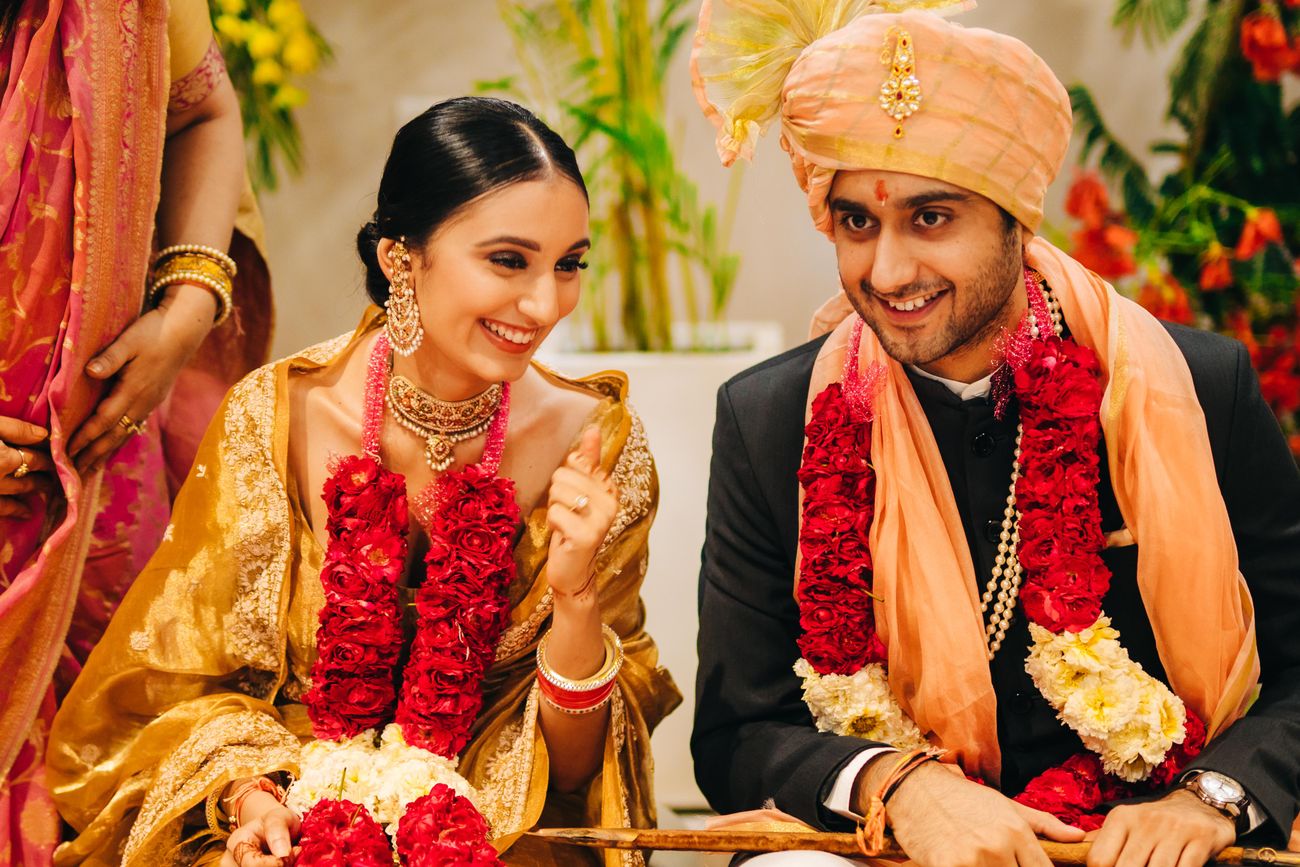 Image via Gautam Khullar Photography
2. Split The Number
So if you want your invitation process to be a smooth ride, we'd suggest you split the wedding guest checklist with your spouse to be! For instance, if it's a 50 people wedding, they get to invite half and you do the rest. This way both the families will have a firm number in hand, and the risk of disharmony would be avoided.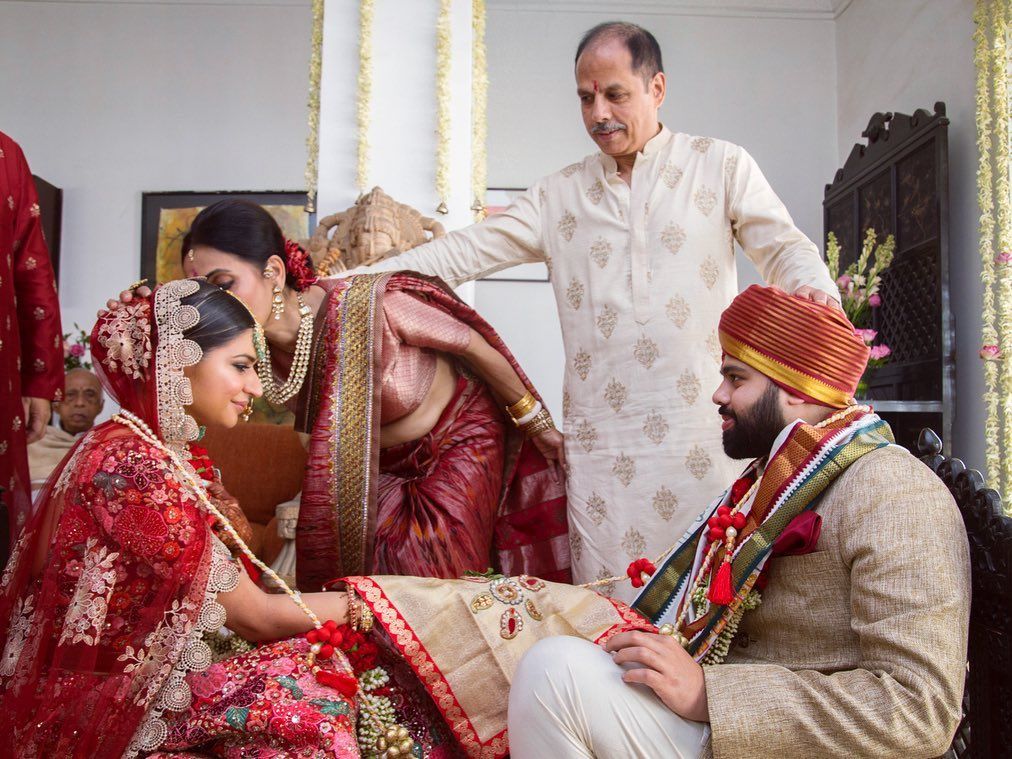 Image via deeghose
3. Start With The Closest Ones
No more being a pessimist, because you'll start your wedding guest list with you should definitely be there at your wedding. Once the first set of guests is listed (which includes your parents and immediate family members), you've got to analyze how many spots are up for grabs! You can then add your close relatives and BFFs. And voila, your wedding guest checklist with 50 people (or less) is ready.
4. Talk It Out
Once your wedding guest list is ready, make an effort of communicating the ones you won't be able to invite and politely explain to them about the situation. You can send out a digital note to save your time! We're sure everyone will understand your state of affairs and will do nothing but wish a lifetime of love and happiness for you both!
Also, we're here to help! Here's a guide by WedMeGood on how to deal with this pandemic COVID-19.
And once the situation gets better for good and we bid adieu to Coronavirus (fingers crossed) and you'd still want to stick to a small, intimate cremony, the following tips will make it easy for you.  Yeah, we know how it's so easy in the west, but trust me, it takes hell lot of efforts with Indian weddings, often argumentative. :P Imagine those 49843959 people your parents and in-laws feel are really close to the fam bam!! *Ugh* As scary as it may sound.
We hope these wedding gueslist tips will help you sail through the dilemma.
How do you shorten a wedding guest list?
5. Plan A Destination Wedding
A destination wedding easily cuts your wedding list into half, that too, without letting anyone down! ;) Not everyone's schedule allows them to take out time to attend a wedding in a different city or country.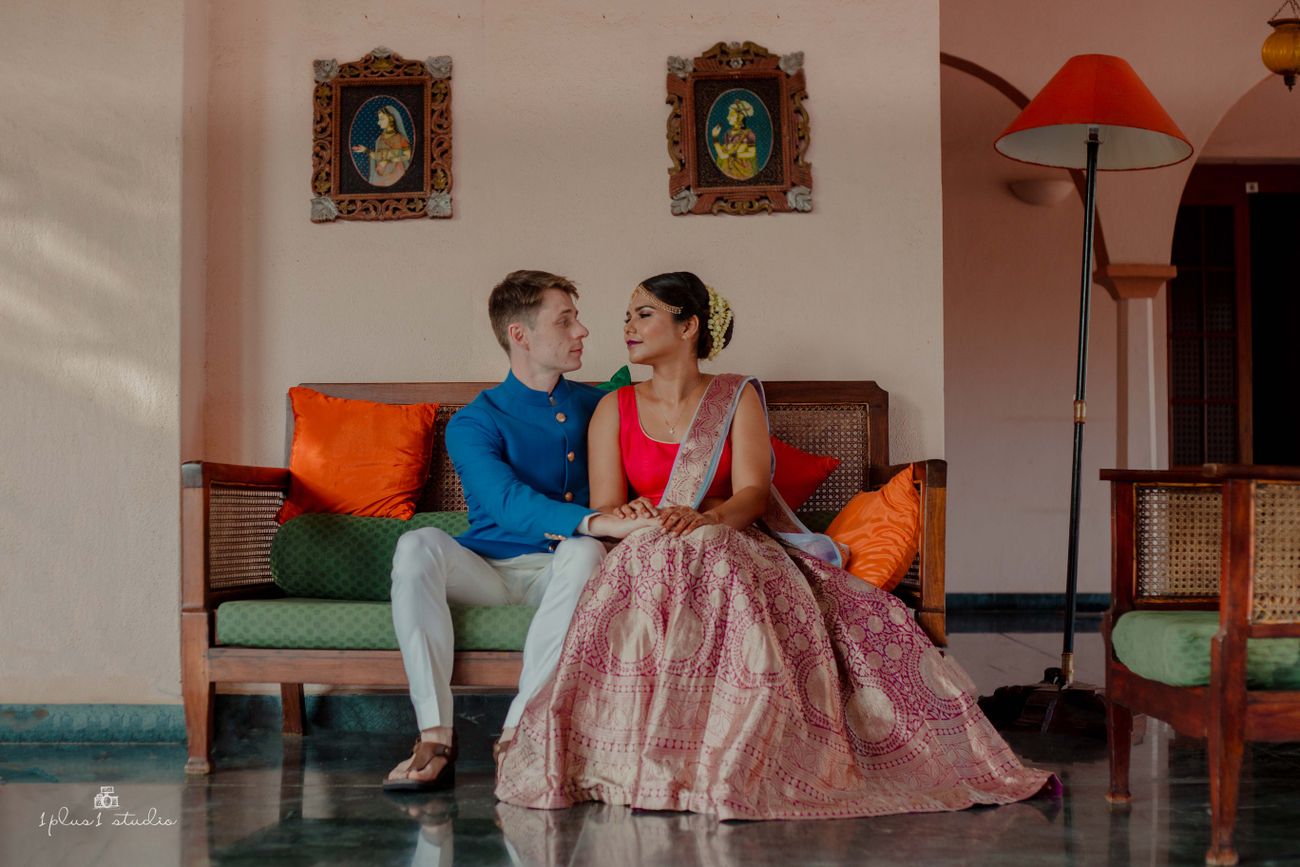 Image via 1plus1 Studio
6. Avoid The Neighbours
You can always avoid inviting the random neighbours, citing you don't share that bond with them! All you need to do is muster that courage to avoid being awkward! You can probably get mithai distributed later on, and let them know it was an intimate affair.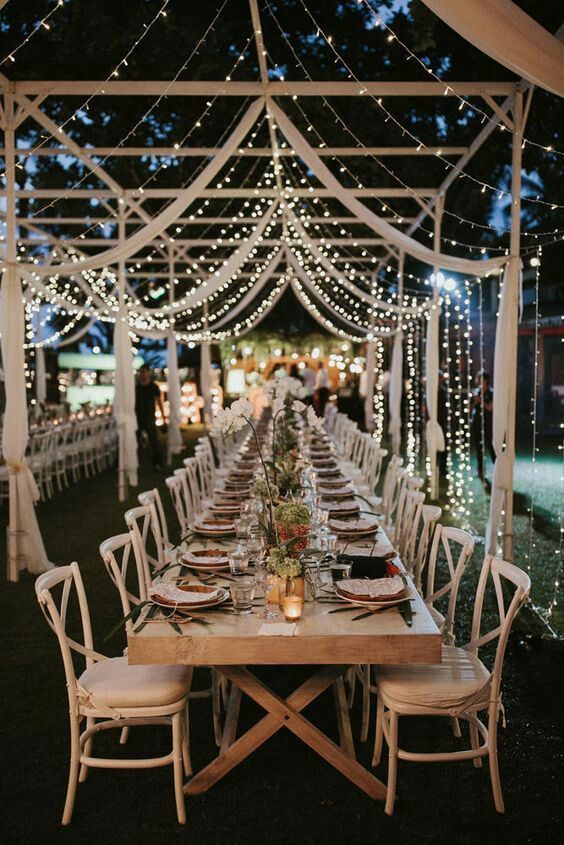 Image via RR events
7. Ditch The 'Invite For Invite' Business 
We tend to feel obliged to invite someone solely because we attended their wedding years ago. But hell no, you don't have to that unless you're still super close to them! Skip the acquaintances.
8. Let Your Parents & In-Laws Know
No matter how much 'self' planing you do, your parents always have a major say in preparing the wedding guestlist! You'll have a tough time making them understand that '500 guests at a wedding' is NOT INTIMATE. But just go ahead and let them know about your plan of having a private, intimate ceremony . Haha you can jokingly tell them that it'll save their moolah! BTW did we tell you about a couple who planned an intimate weddin in less than 5 lakhs?
9. Exclude Your Colleagues
No, you're not bound to invite the whole office to your wedding! Send out an invite to your boss, reporting manager, and your immediate colleague/s. Rest can be treated with a sweet box! Psstt.. a quick tip - do not talk a lot about the wedding at work to avoid awkwardness. 
10. Push The Extra Lot To Reception
Thanks to the leaflets and e-invites, you have an option to bifurcate your guestlist! It's not mandatory to invite everyone for every ceremony, so plan accordingly. If you're planning a reception sometime later, you can always include the extras in that list.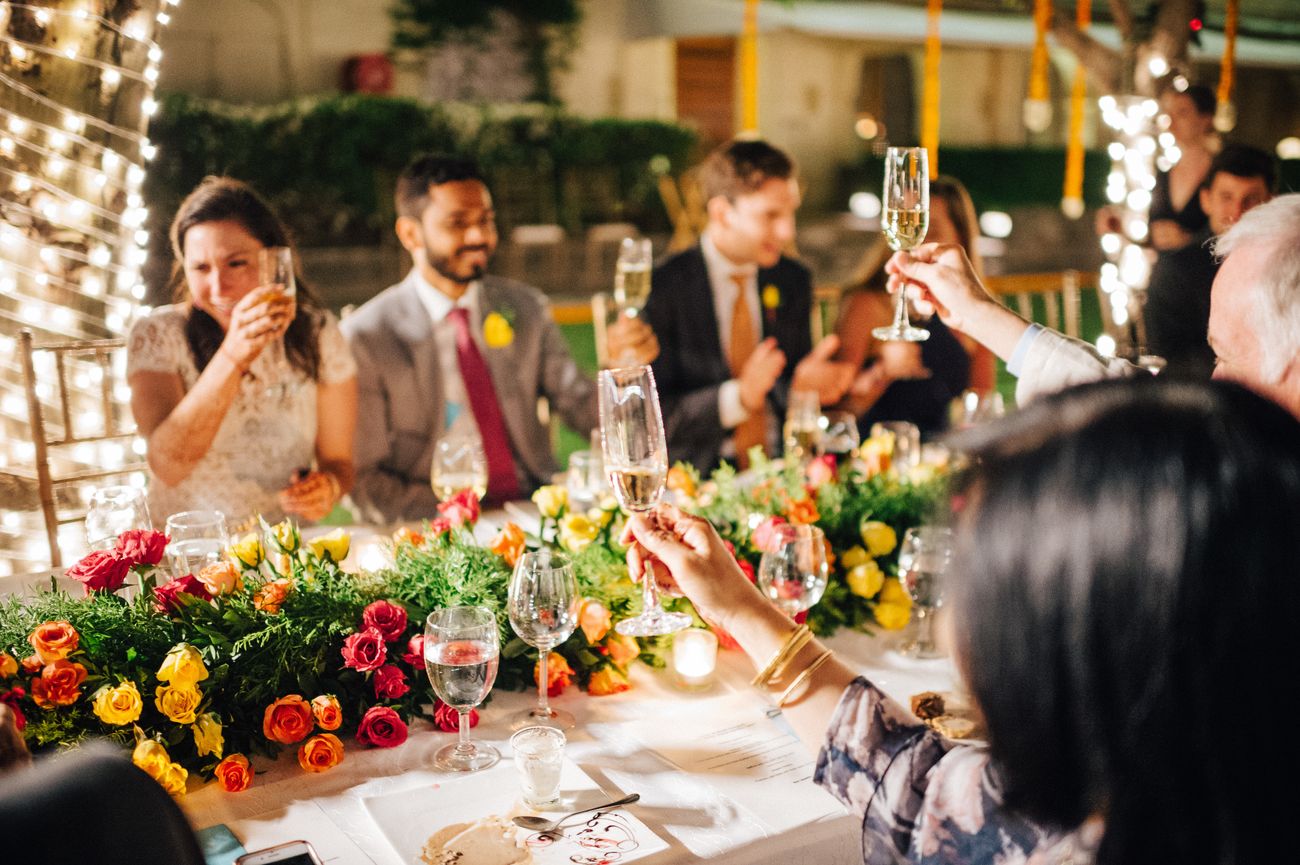 Image via Ravi Mistry
11. Talk To Your Friends
"Hey there BFF, no cousins, new girlfriend/ boyfriend etc at my intimate gathering for heaven's sake." Be upfront and politely tell them about your intimate ceremony plan for them to not get any plus one along! Trust us, they'll be cool about it.
12. Let go off, the 'dur ke rishtedaar'
Haven't heard from them for years? Last you met them when you were ten? Well then, you can easily avoid inviting this lot! If they haven't bothered talking to you all these years, your wedding won't be a big deal to them. 
Finally, it's your special day, and it'll never come back! Don't get stressed up about the guestlist and go as per your plan. It's your wedding and you're not answerable to anyone. :)
ALSO READ - 10 Tips And Tricks For Planning A Small Intimate Wedding!