Planning An Intimate Wedding? Here's How To Manage Your GuestList!
BY Garvita | 05 Oct, 2019 | 833 views | 3 min read
Planning an intimate wedding can lead you to make decisions that may not result in favor of you! Confused about what we're talking about? It's GUESTLIST. An intimate wedding means cutting down on that exceeding guestlist and inviting those who matter. And we do not mean to include those 49843959 people your parents and in-laws feel are really close to the fam bam!!
While it's easy in the west, but trust me, it takes a lot of efforts with Indian weddings, often argumentative. :P Here are some easy tips to cut short your wedding list! I hope you'll sail through the dilemma.
Plan A Destination Wedding
A destination wedding easily cuts your wedding list into half, that too, without letting anyone down! ;) Not everyone's schedule allows them to take out time to attend a wedding in a different city or country.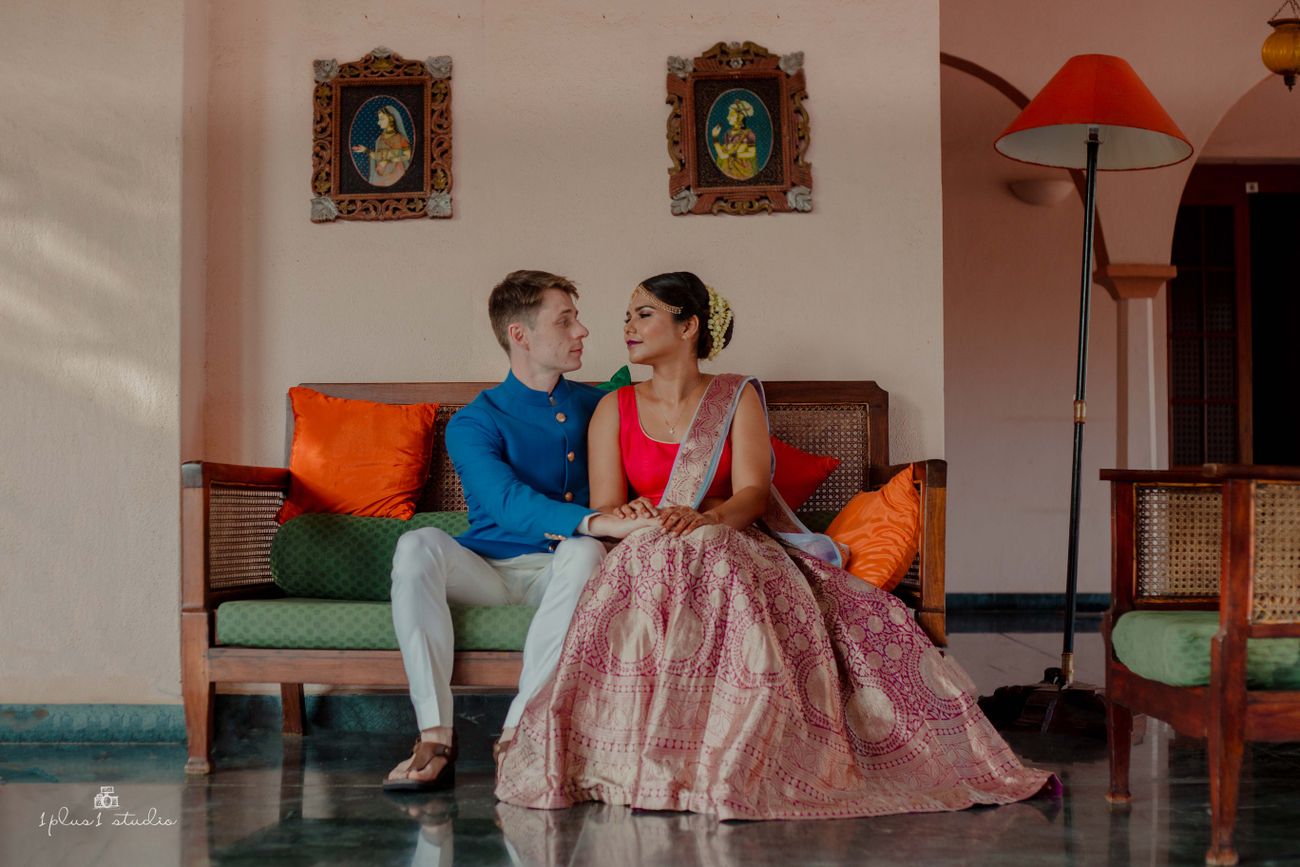 Image via 1plus1 Studio
Avoid The Neighbours
You can always avoid inviting the random neighbours, citing you don't share that bond with them! All you need to do is muster that courage to avoid being awkward! You can probably get mithai distributed later on, and let them know it was an intimate affair.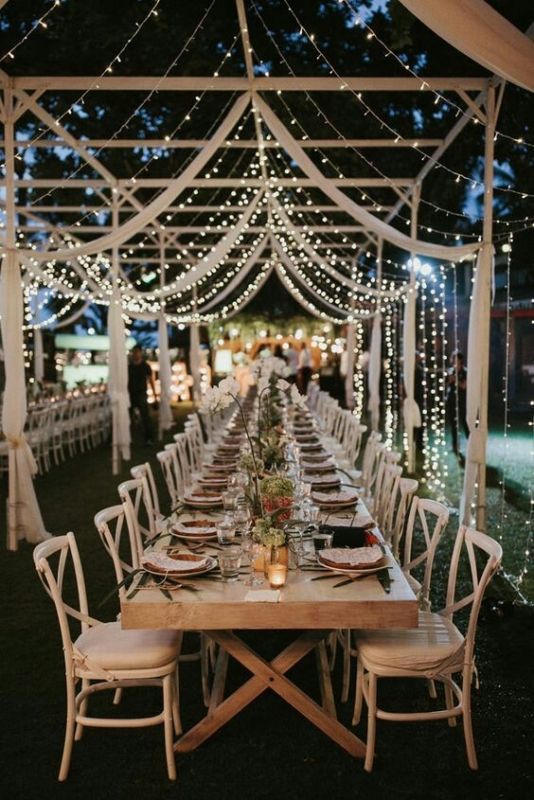 Image via RR events
Ditch The 'Invite For Invite' Business
We tend to feel obliged to invite someone solely because we attended their wedding years ago. But hell no, you don't have to that unless you're still super close to them! Skip the acquaintances.
Let Your Parents & In-Laws Know
No matter how much 'self' planing you do, your parents always have a major say in preparing the wedding guestlist! You'll have a tough time making them understand that '500 guests at a wedding' is NOT INTIMATE. But just go ahead and let them know about your plan of having a private, intimate wedding.
Exclude Your Colleagues
No, you're not bound to invite the whole office to your wedding! Send out an invite to your boss, reporting manager, and your immediate colleague/s. Rest can be treated with a sweet box! Psstt.. a quick tip - do not talk a lot about the wedding at work to avoid awkwardness.
Push The Extra Lot To Reception
Thanks to the leaflets and e-invites, you have an option to bifurcate your guestlist! It's not mandatory to invite everyone for every ceremony, so plan accordingly. If you're planning a reception sometime later, you can always include the extras in that list.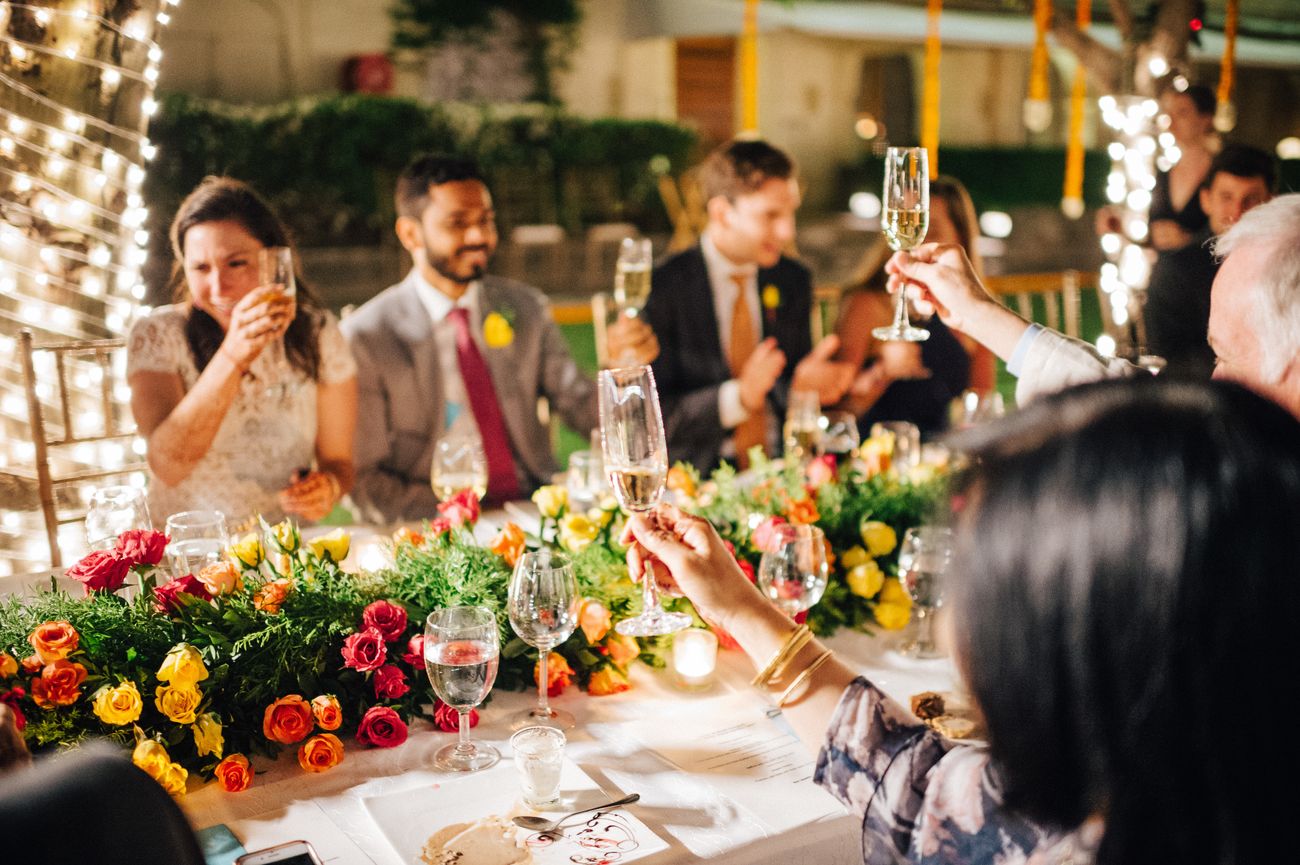 Image via Ravi Mistry
Talk To Your Friends
"Hey there BFF, no cousins, new girlfriend/ boyfriend etc at my intimate gathering for heaven's sake." Be upfront and politely tell them about your intimate wedding plan for them to not get any plus one along! Trust us, they'll be cool about it.
Let go off, the 'dur ke rishtedaar'
Haven't heard from them for years? Last you met them when you were ten? Well then, you can easily avoid inviting this lot! If they haven't bothered talking to you all these years, your wedding won't be a big deal to them.
Finally, it's your special day, and it'll never come back! Don't get stressed up about the guestlist and go as per your plan. It's your wedding and you're not answerable to anyone. :)