Planning An Intimate Wedding This Monsoon? Things That You Need To Take Care Of!
BY Apoorva | 03 Jul, 2020 | 159 views | 4 min read
Monsoon weddings are more romantic than they are practical. While monsoon brings with it a plethora of hurdles while planning a wedding, this season it looks to be the perfect season to tie the knot. If you are looking to plan an intimate wedding this monsoon season, there are few more things than your makeup and hair that you need to take care of. With the high humidity, it can be a task but the dreamy raindrops and the petrichor that accompanies it will make this intimate wedding worth having this monsoon. Here is the ultimate guide that you need to bookmark NOW!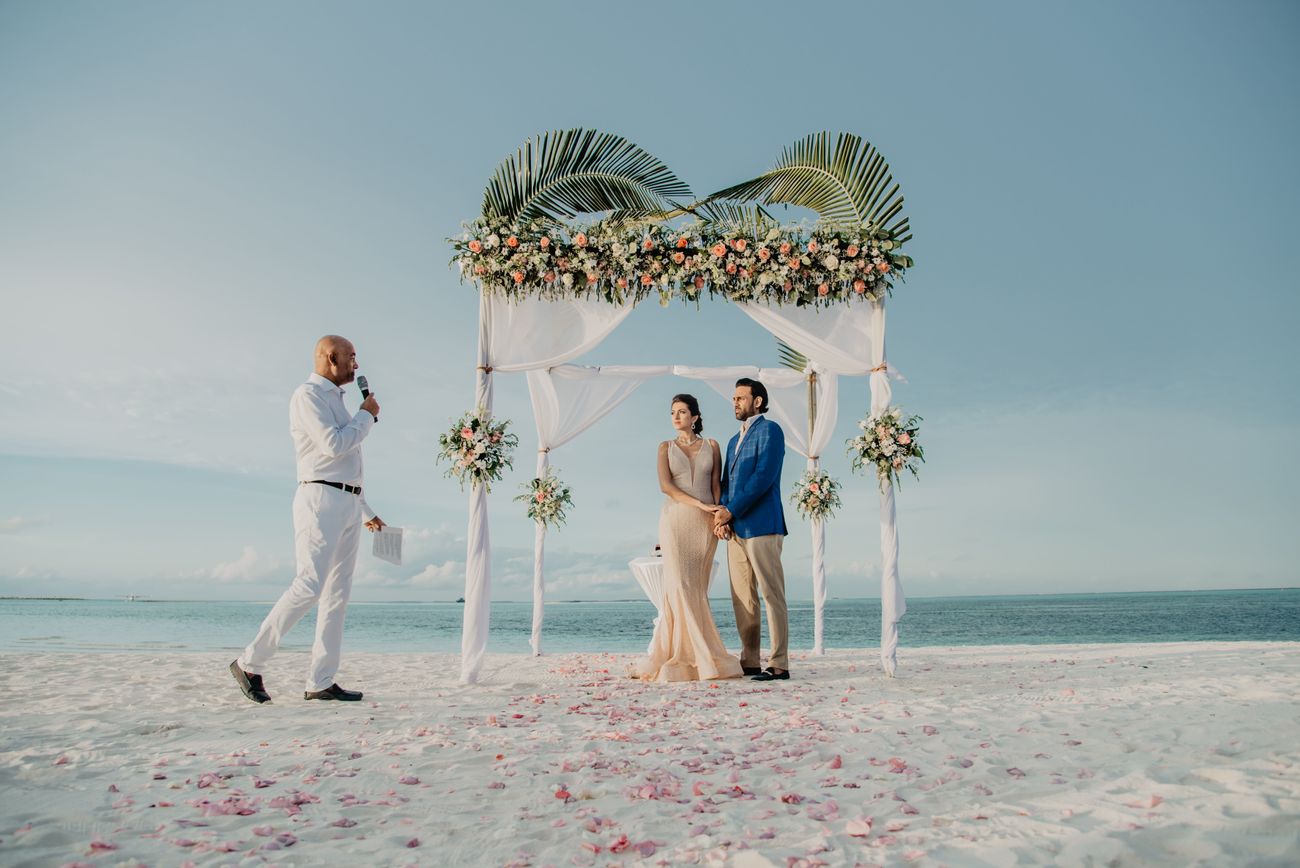 Image via Tuhina Chopra Photoworks★ 5
Pick The Right Wedding Venue
Try to keep as many functions indoor as possible with the unpredictability of the weather. If you want to have an outdoor celebration, ensure you have a backup indoor space along with a backup plan for décor shifting just in case the weather turns nasty! This way you and your guests won't be drenched and the function can happen as planned.
Look Out For Weather Reports
As much as you love the monsoon, you have to keep your eye on the weather report. In case there are any weather warnings; it would be advisable to move your dates up. You don't want anything messing up your happy day!
Plan Your Menu Well
Monsoons are a great time to bring in hot soups, specialty teas, bhajiyas and even hot dessert counters for your wedding. Keep away from raw, pre-cut foods and say hello to hot jalebis and Kashmiri kahwa tea in kulhads!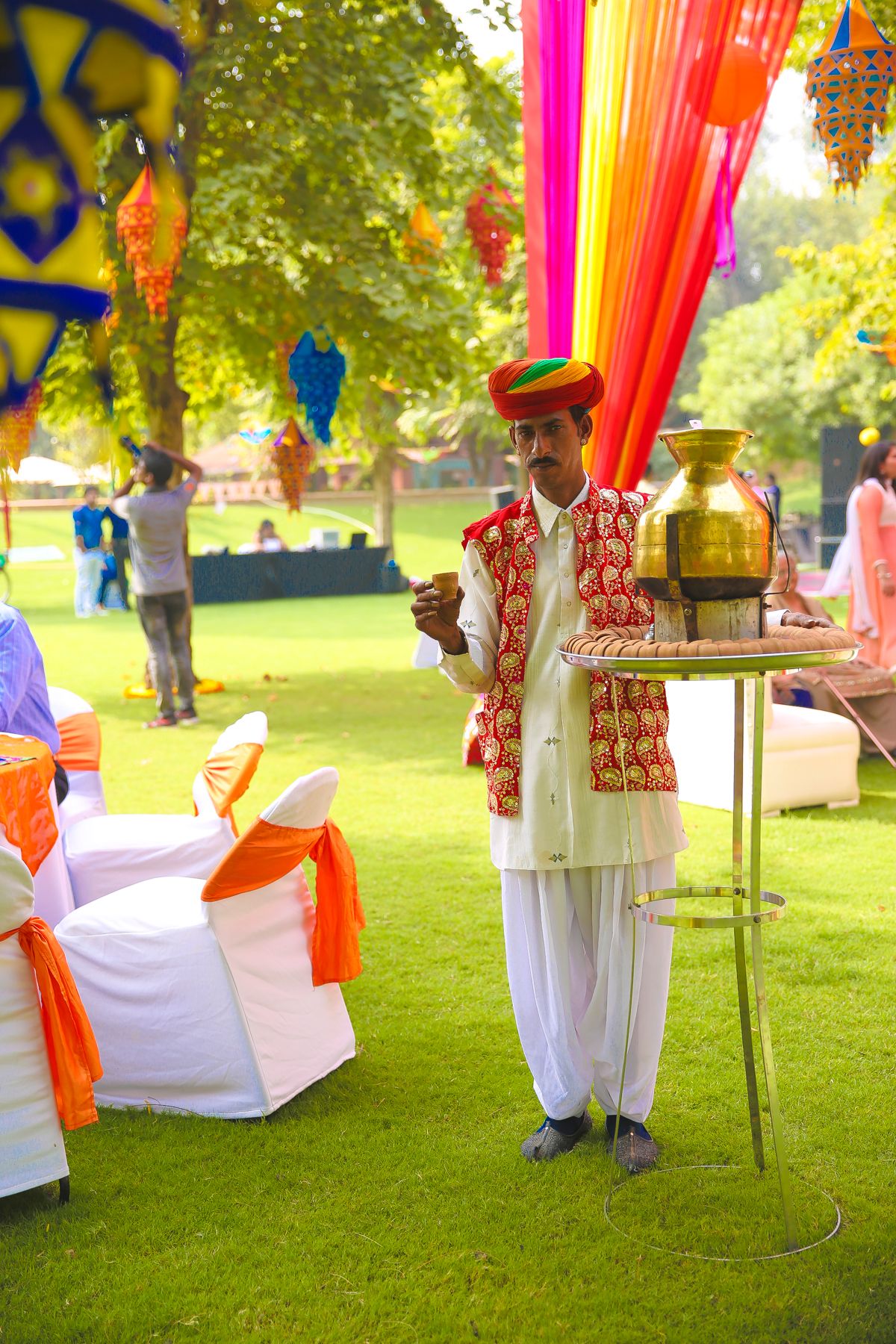 Image via Happyframes★ 4.9
Wedding Décor
Say no to paper! Any décor material that can get wet or fly away due to gusty winds, keep away from those. Say hello to beautiful flowers or even twinkling lights and drapes for your event. If you are planning to play up the lights, ensure you have a backup generator just in case the weather affects the electricity supply.
Pick Your Bridal Outfits Smartly!
Instead of going all heavy and traditional bridal, go smart! Pick out your wedding outfit keeping in mind the weather and of course, your wedding day. Opt for rich fabrics over heavy embroidery – that way you won't have to carry your heavy lehenga on a humid rainy day. This is also a great time to say yes to bright poppy colours for your wedding events.
Decide Your Events Based On The Season
This is a great season to host a pool party for your intimate wedding. The guest list is small so you can take all the necessary precautions as well as don't have to worry about the rains. Or you can even plan a raindance like these guys did!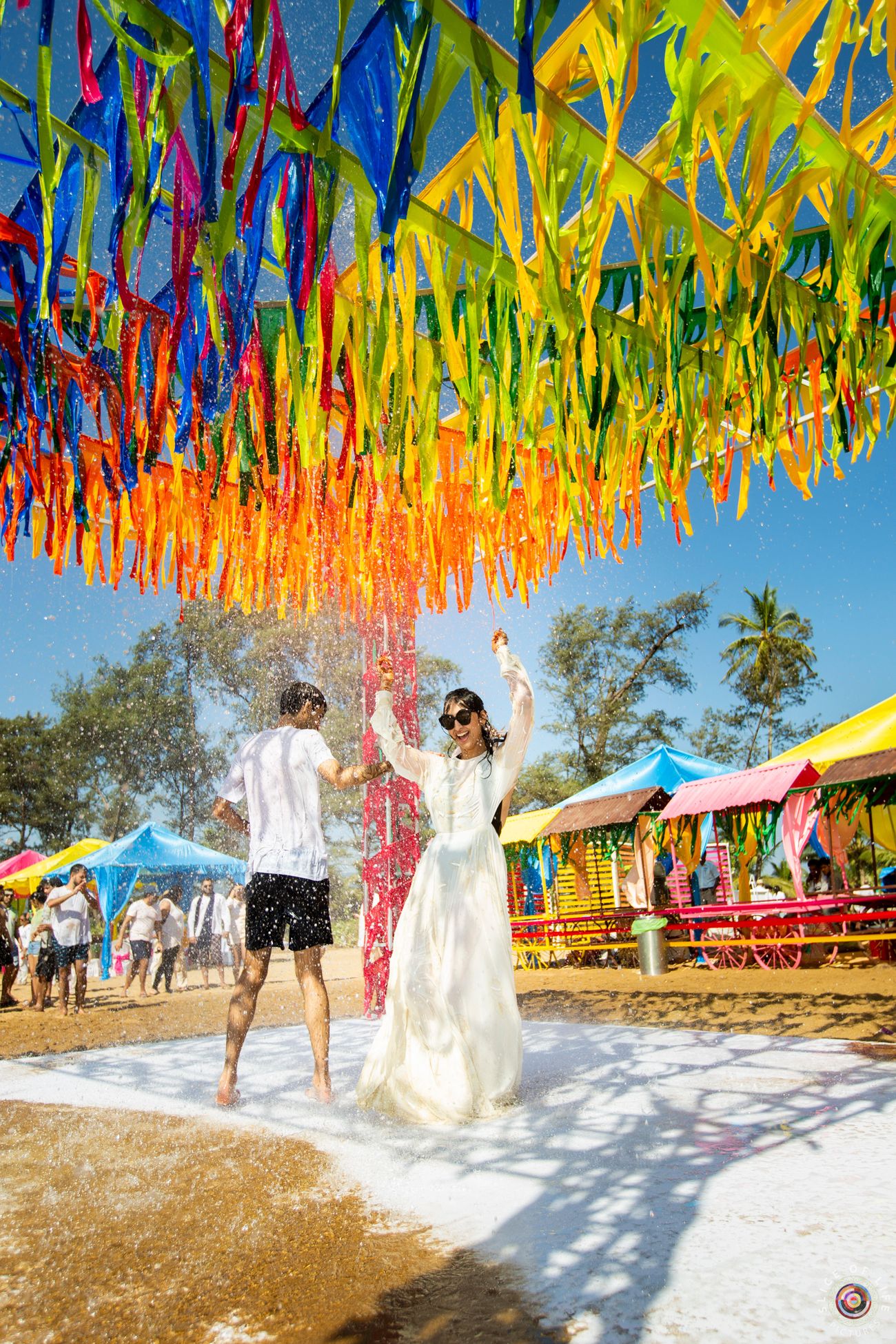 Image via Slice of Life Pictures★ 4.9
Live Streaming Your Wedding
If you are planning a zoom wedding or plan to live stream your intimate wedding across to your friends and family, ensure that all your electric ports are well protected. We would recommend you do this only indoors, but if you are blessed with great weather, confirm that all electrical connections are taken care of. Water and electric appliances don't go very well!
Plan Your Hair & Makeup In Advance
Talk to your bridal makeup artist well in advance about the weather conditions and plan your looks accordingly. You don't want to opt for a super intricate braid to have it be ruined by humidity.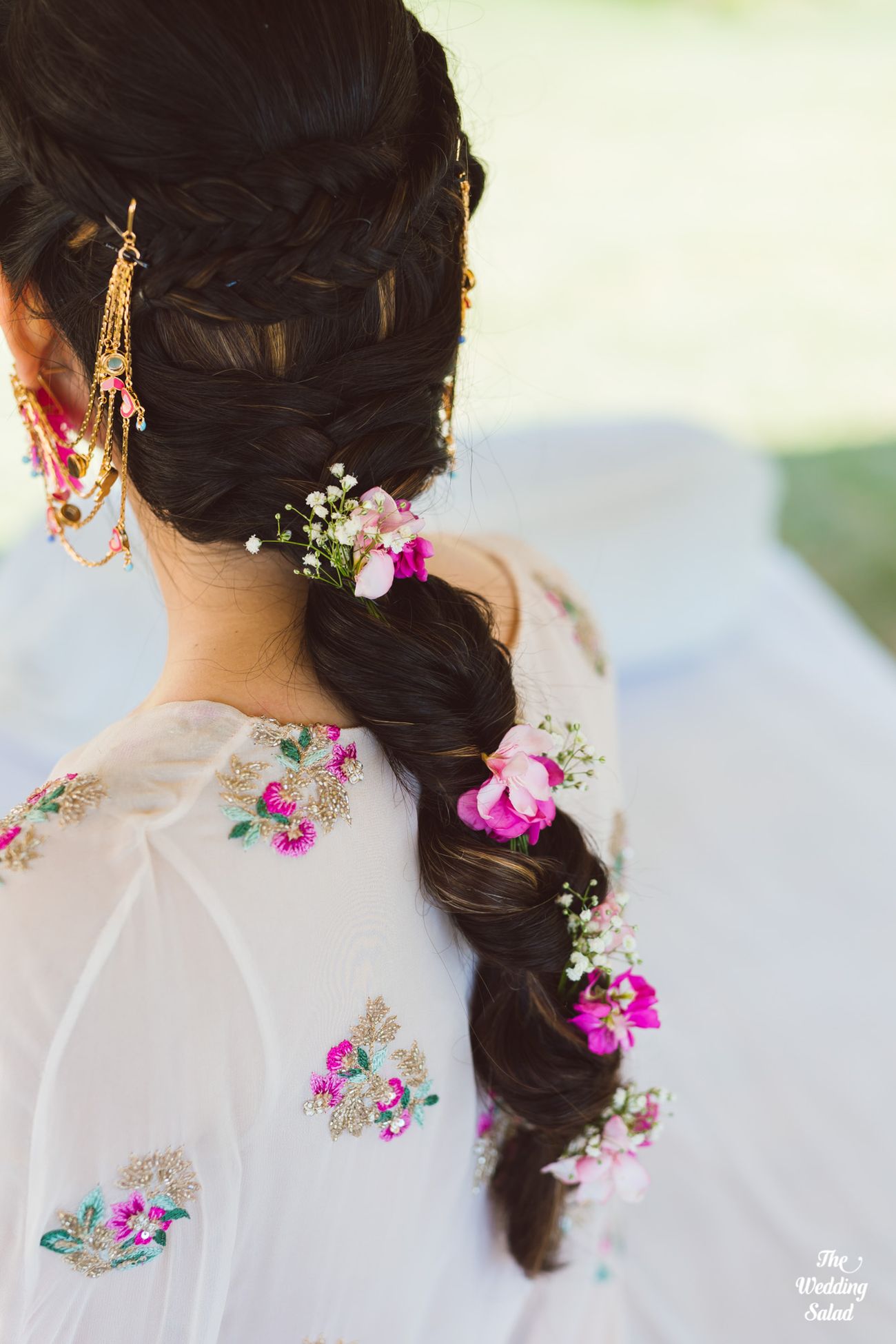 Image via Palak and Pranal's Real Wedding
Have Your Guests Stay Nearby
Even if you have a limited number of people attending your intimate wedding, ensure that all your guests aren't travelling long distances in unpredictable weather. This way you will have all the people you love on time on your wedding day and without anyone getting stuck due to the rains!
Pay Attention To Details
Just because it's an intimate wedding, doesn't mean you can ignore the details. Have a sibling/friend keep a track of the weather, co-ordinate with vendors in case of any weather changes or be in charge of all décor shifting. These small details will cause you and your partner less headaches on the day of the event.
If you are looking to go minimal for your intimate wedding in monsoon, here are amazing styling tips from expert stylists!