South Indian Brides That Wore The Most Unique Hues For Their Wedding Day!
BY Sakshi | 19 May, 2017 | 12015 views | 3 min read
Traditional sarees have their own fan base! May it be a Kanjeevaram or a simple pure silk saree, its something that will always always be trendy. A timeless saree in traditional hues is a classic but there is something so refreshing about fresh hues as well. We rounded up our favourite South Indian brides that rocked some unique colour combinations on their wedding! Waiting to be inspired? Bookmark this page NOW!
This Gorgeous Aubergine Shade With That Hint Of Sheen!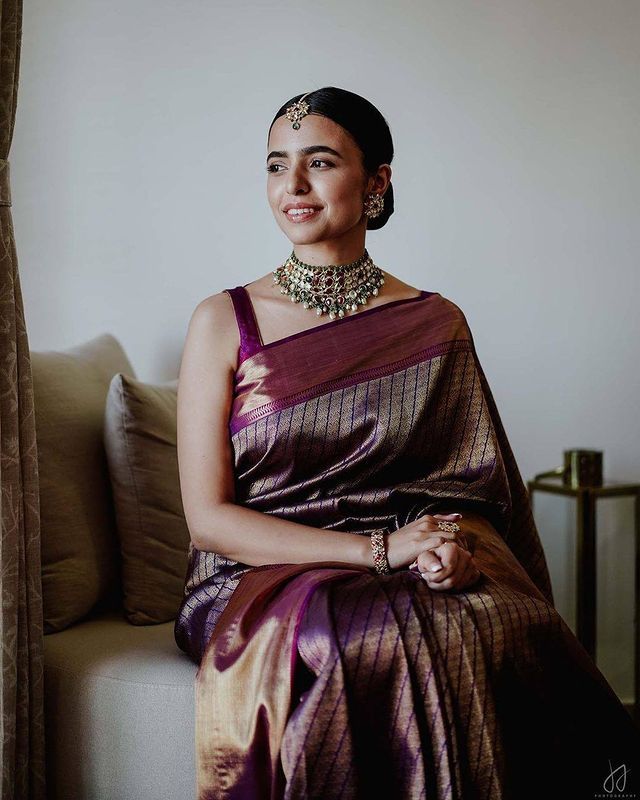 Image viaJackson James Photography★ 4.6
Refreshing Mint Green Saree With A Gold-Tangerine Border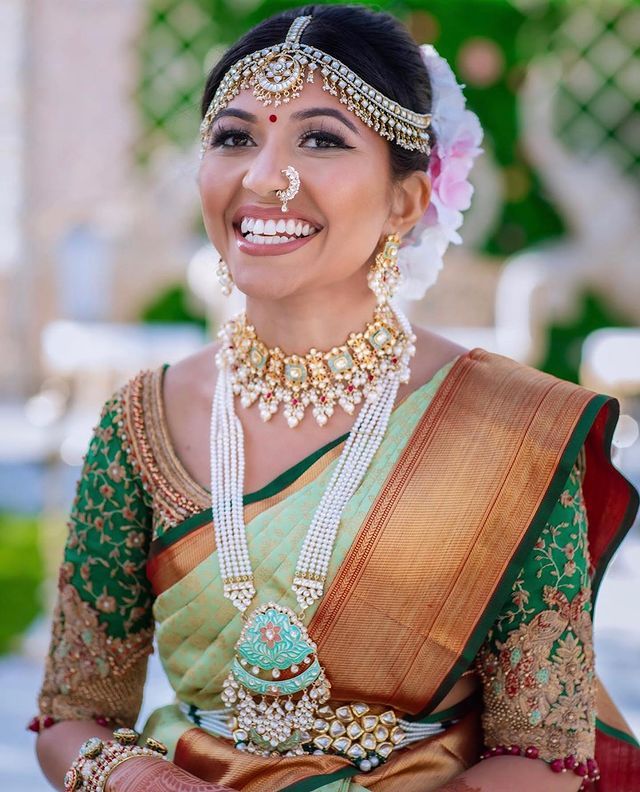 Image via Instagram
This Unique Combination Of Onion Pink And Turquoise!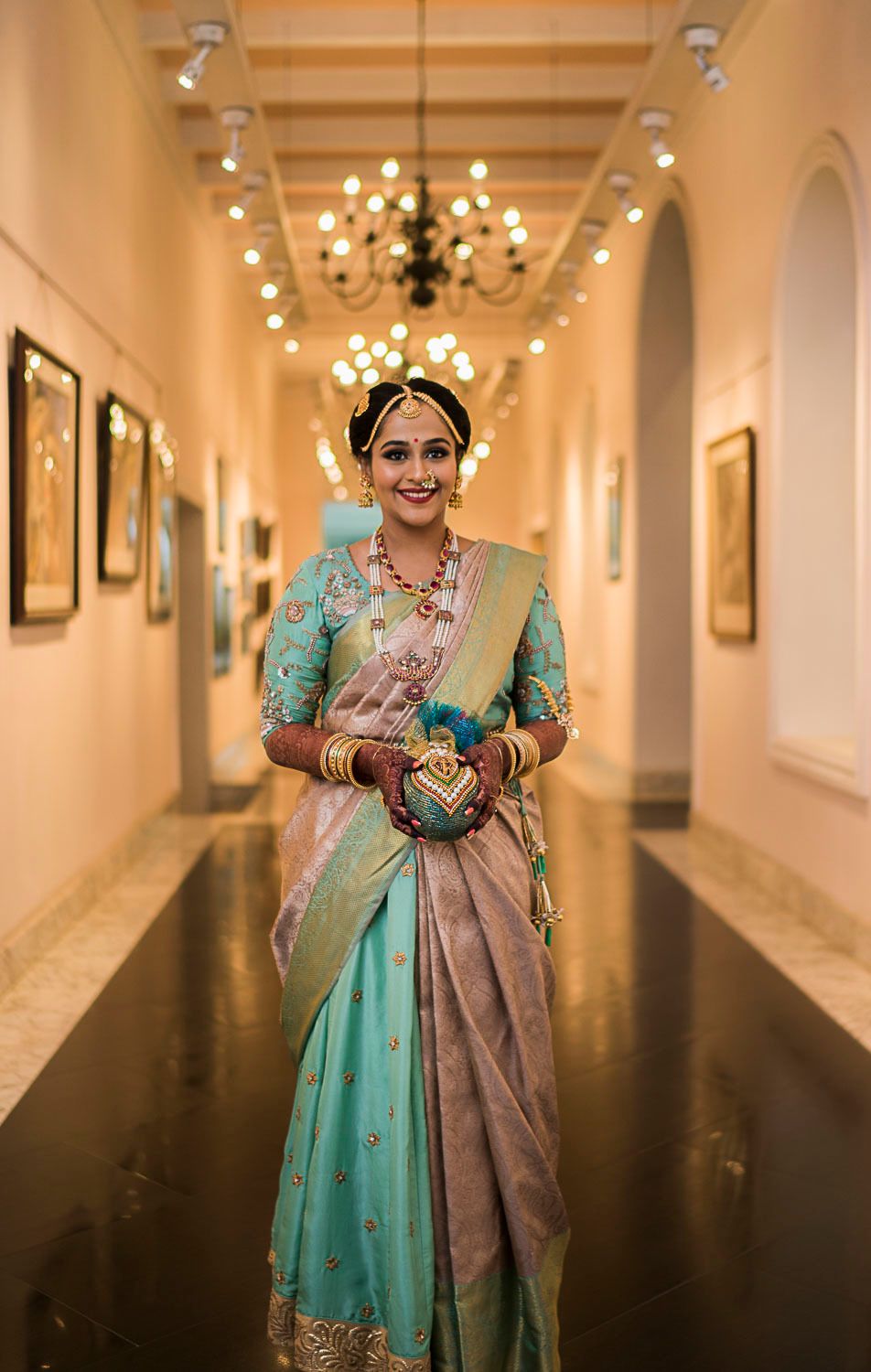 Image via Twin Flame Productions★ 4.9
Lilac Wonder!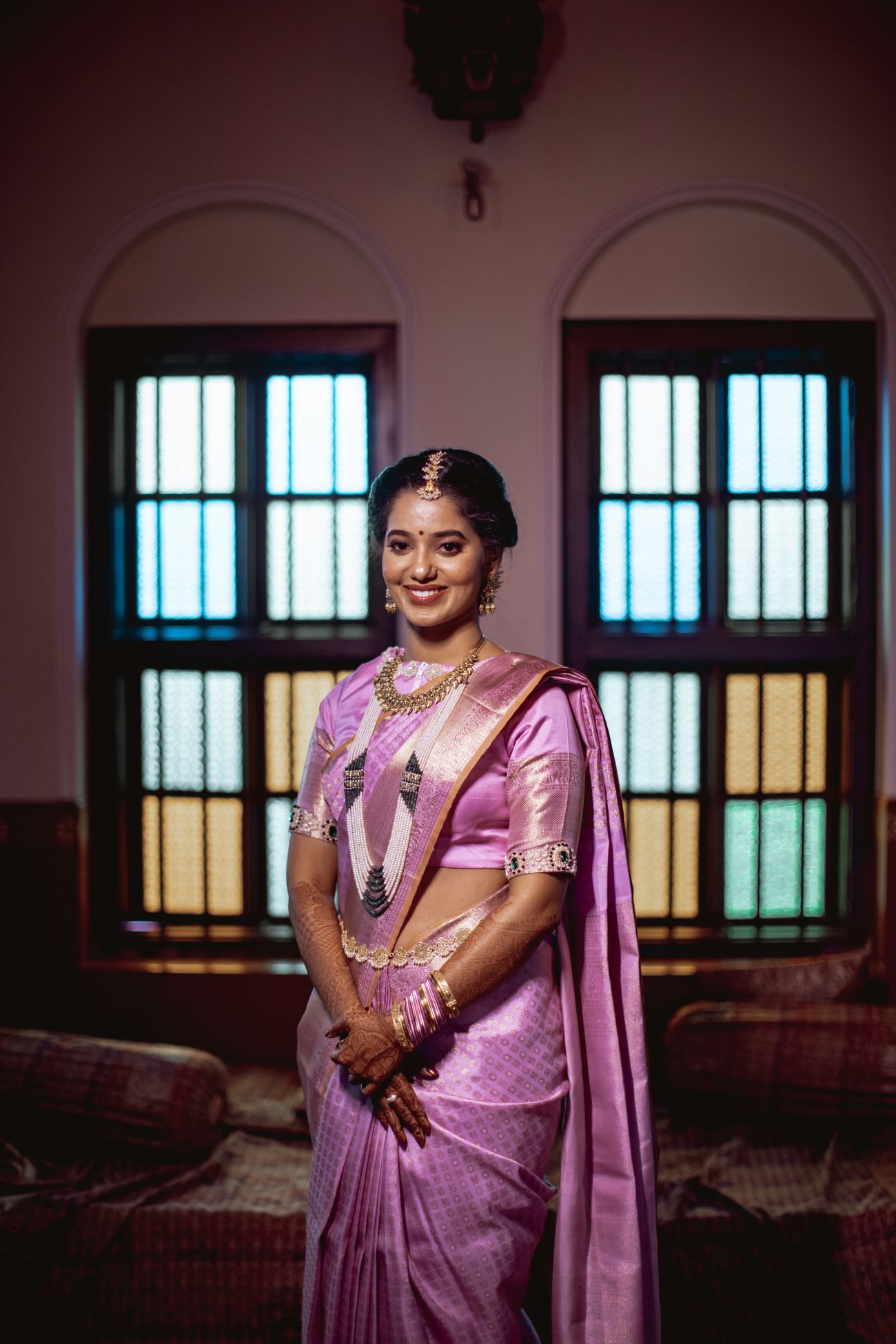 Image via Grishma and Giri
This Marmalade Orange And Gold Saree Is Absolute Goals!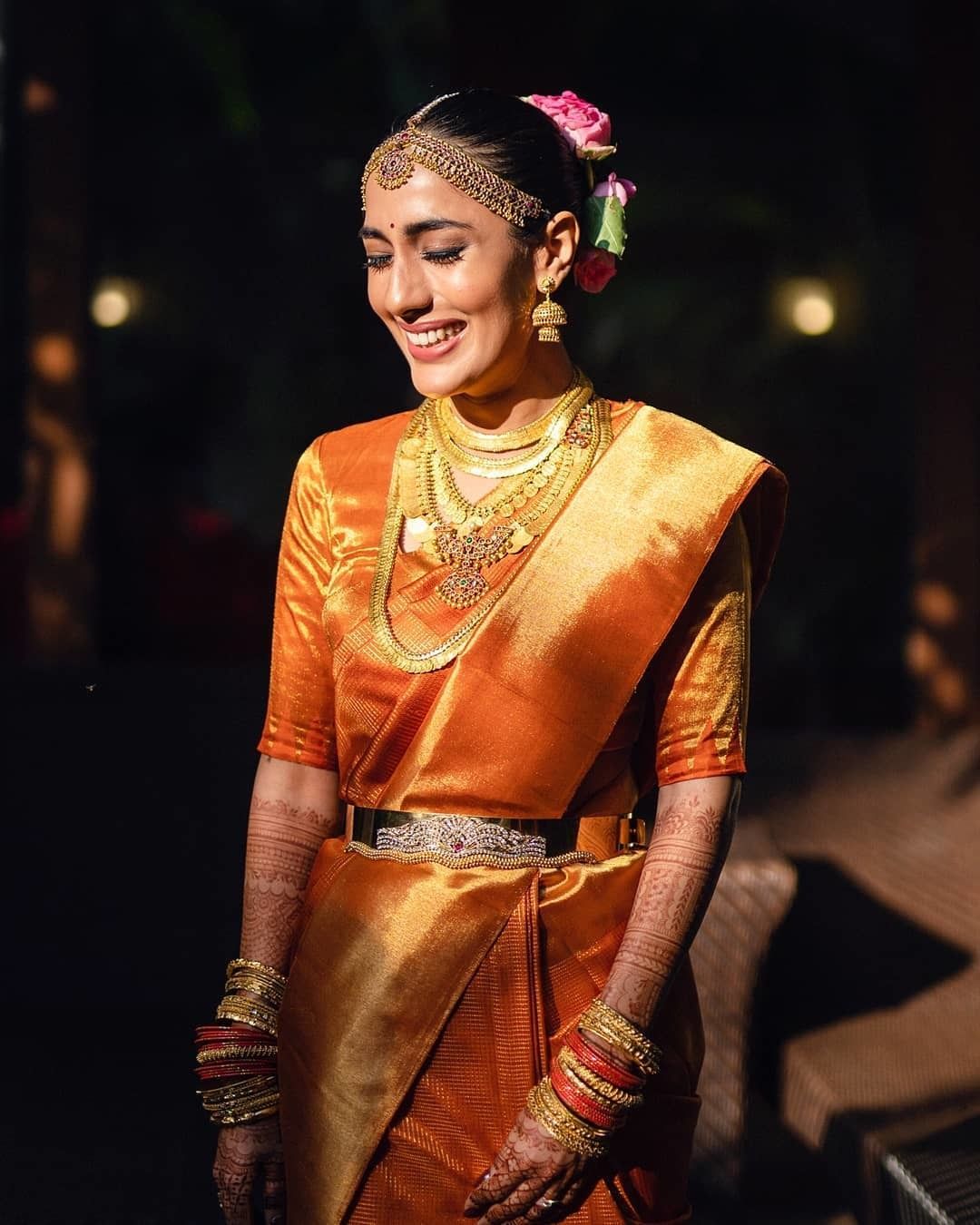 Image via ShotStories by Varun Suresh★ 4.9
Give Us All The Shades Of Pink And We Are A Happy Soul!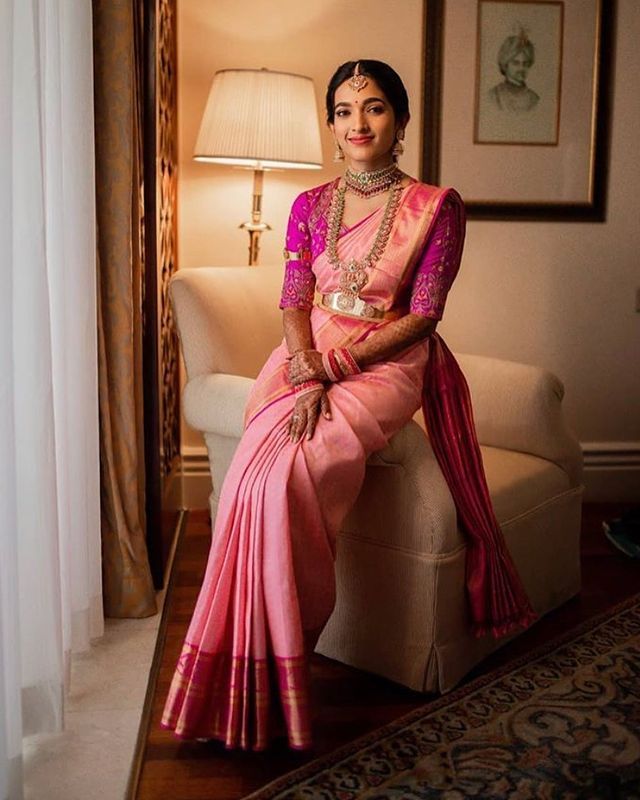 Image via Instagram
How Lovely Is This Parakeet Green And Purple Colour Combination For This Traditional South Indian Bride?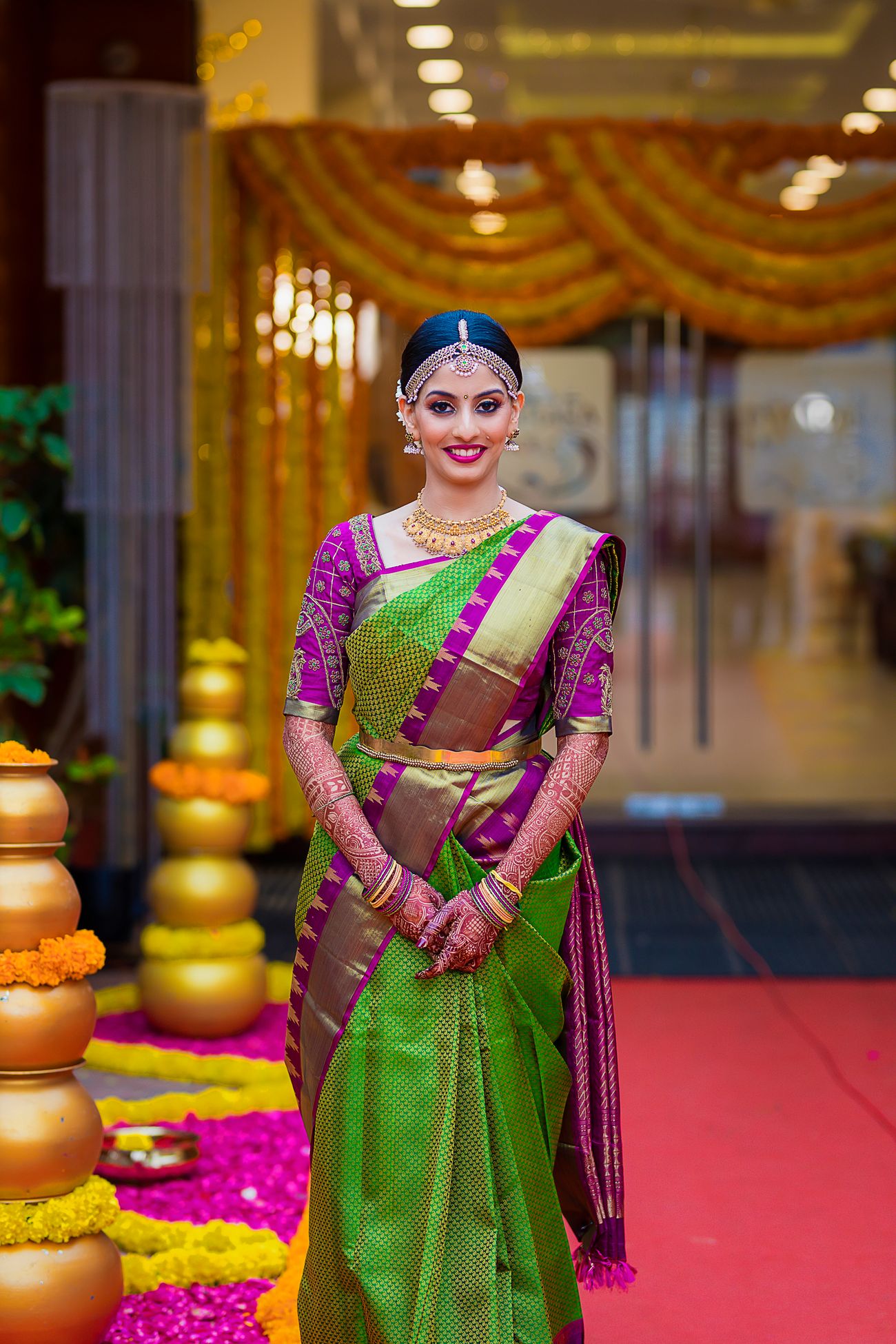 Image via Colour Cascade photography & filming★ 4.7
For A Minimal Bride, Opt For This Stunning Teal Blue And Tangerine Colour Blend!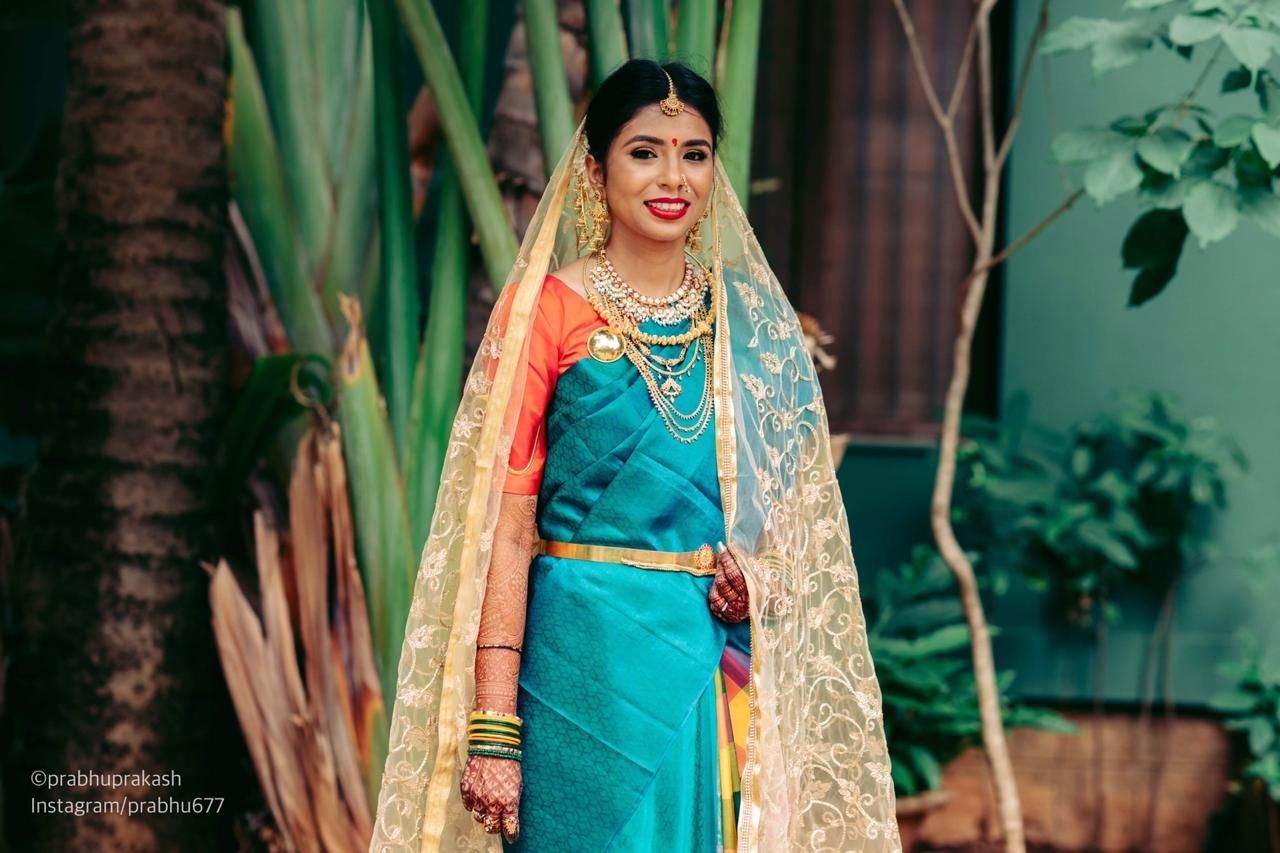 Image via Makeup by Anurita Chandrappa★ 4.9
This Mint Green And Fuchsia Combination Never Fails To Amaze!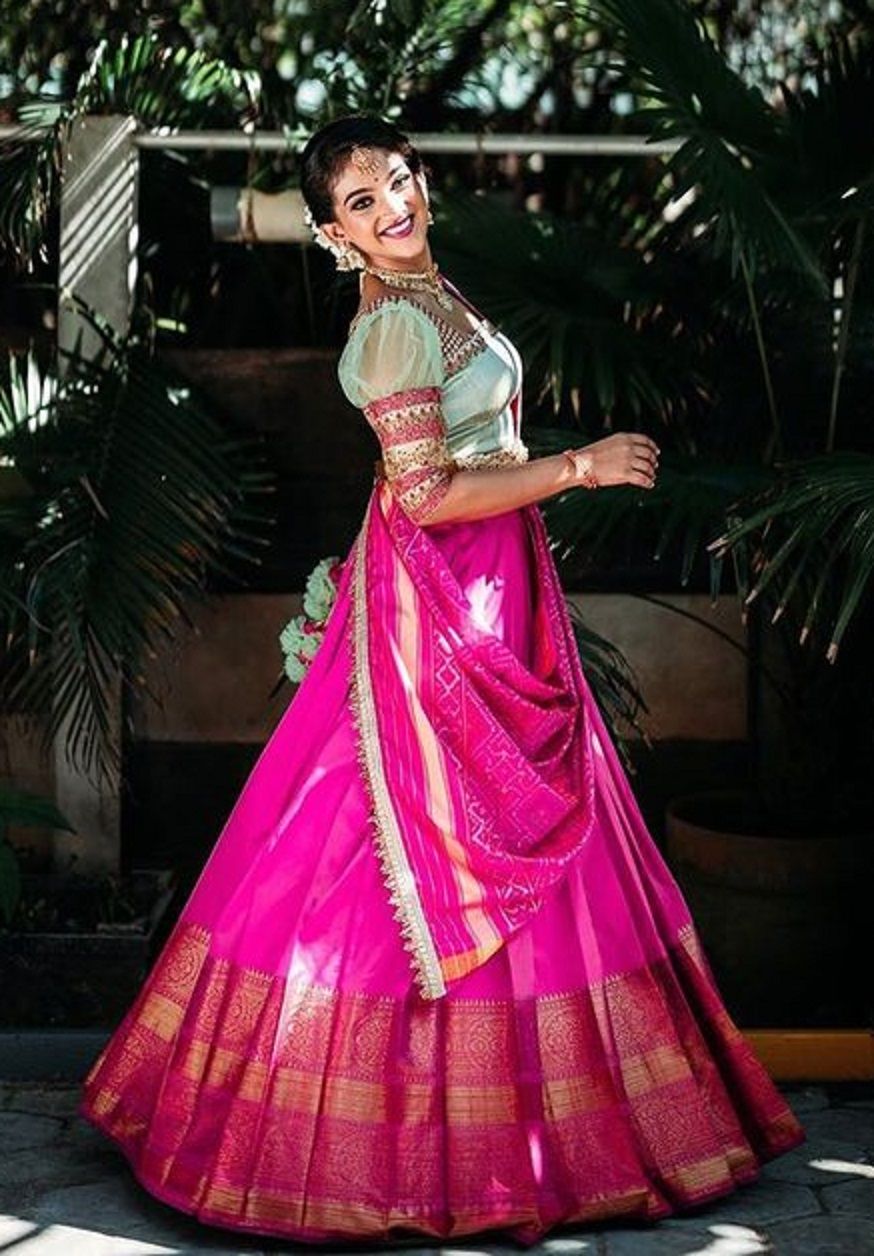 Image via Instagram
A Classic With A Twist – Gold Border Kanjeevaram With A Champagne Gold Base!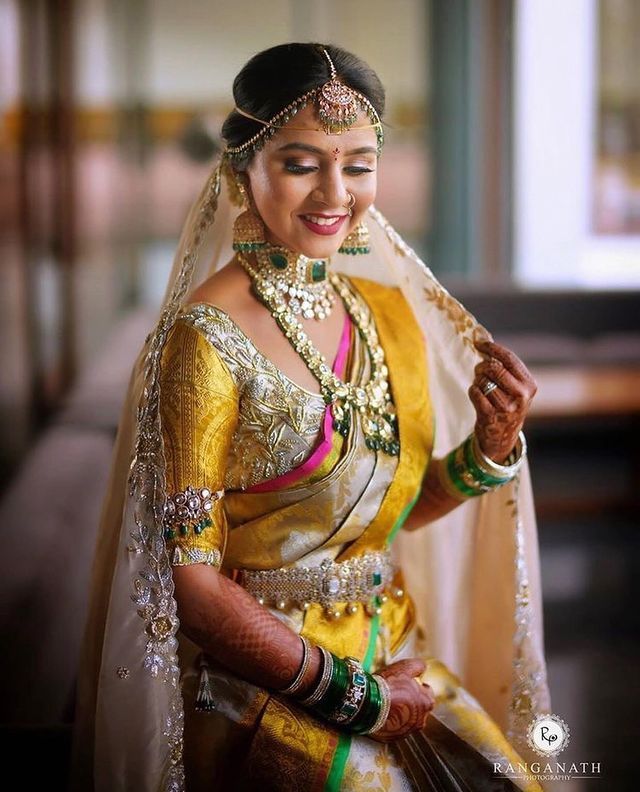 Image via Instagram
Looking For Something Bright And Unique? Get Inspired By This Neon Green Saree For This Modern South Indian Bride!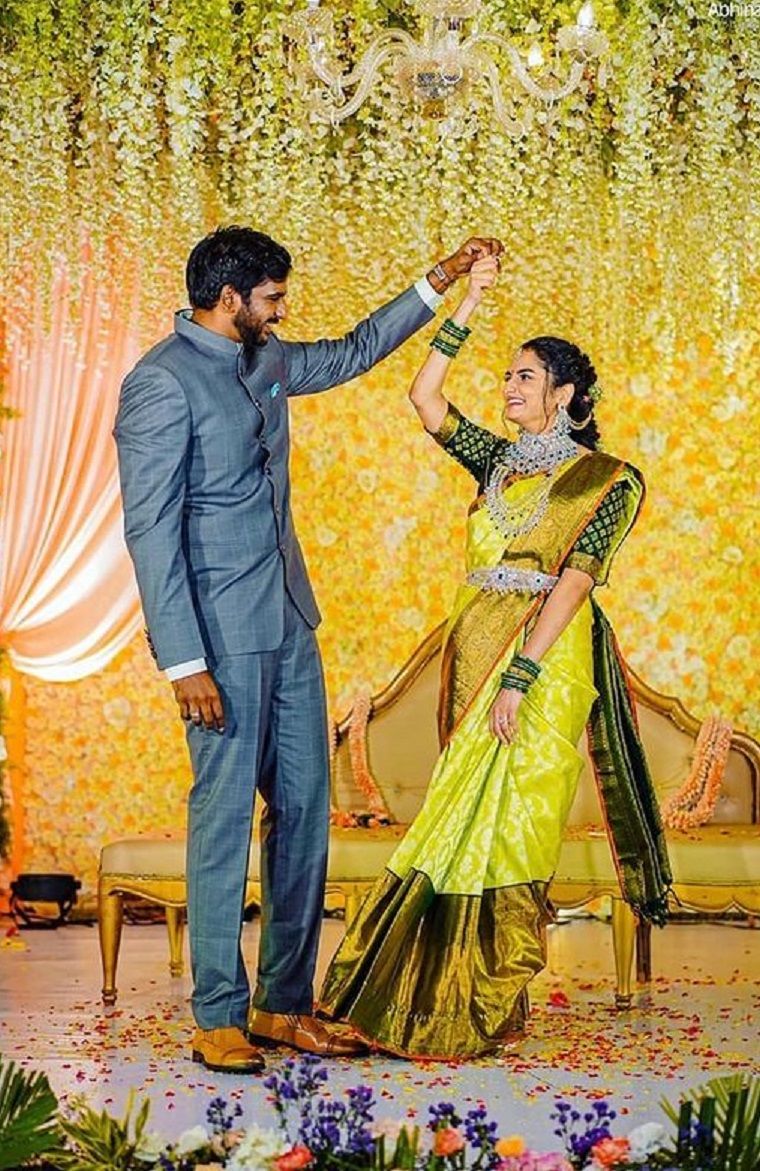 Image via Makeup by Shravya Shetty★ 4.8
This Turkish Rose Saree Is Legit Goals!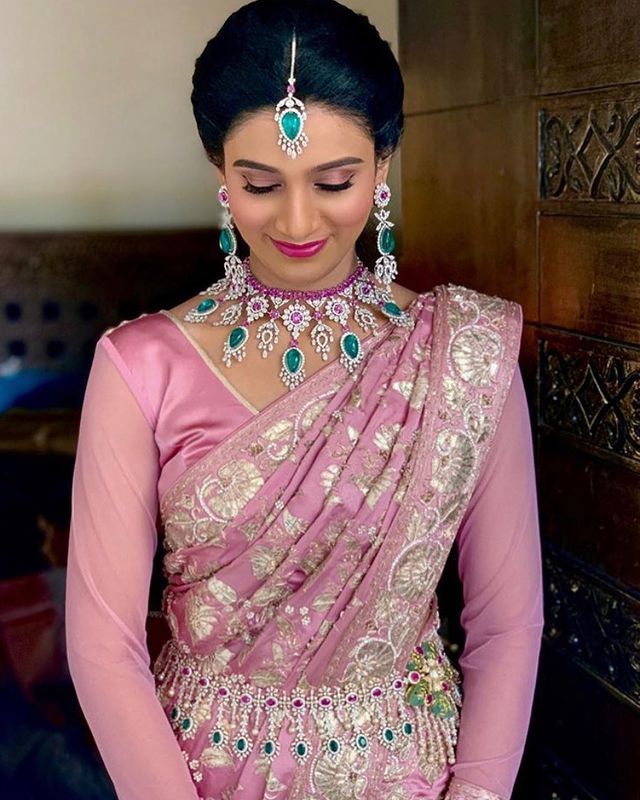 Image via Instagram
Light Pink With Marsala Border And Silver Work – A Combination That Is Such A Stunner!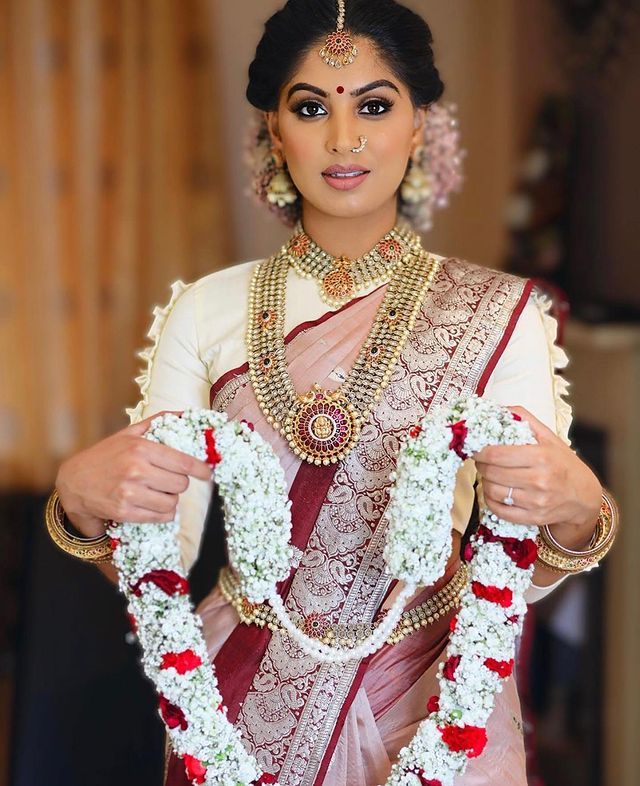 Image via Instagram
This Bride Wore A Unique Blue + Red Combo!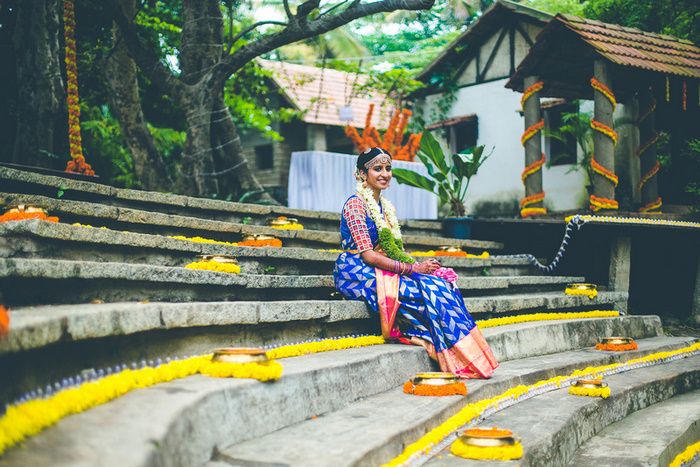 Image via Vivek Krishnan
Her Kanjeevaram from Mokshaa, Chennai was blue with a red and gold border and print all over. We love how different she looks!
Loving This Gold and Red Checked Saree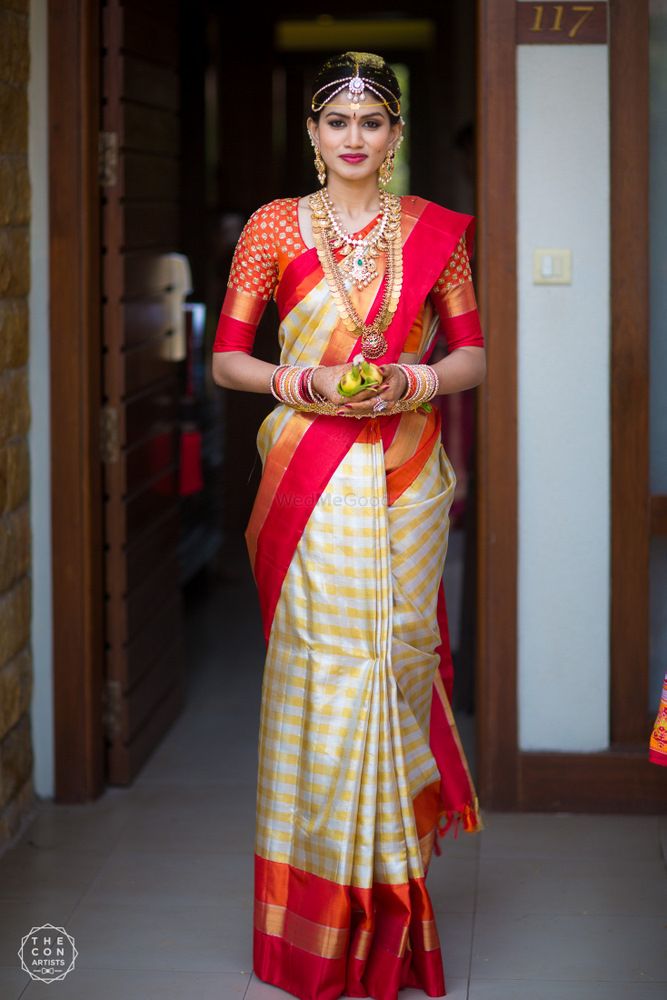 Photo Credits www.TheConArtists.in
Image via The Con Artists
Her wedding saree was from Tulsi Silks Chennai★ 5 , Chennai.
How Fun Is This Yellow + Fuchsia?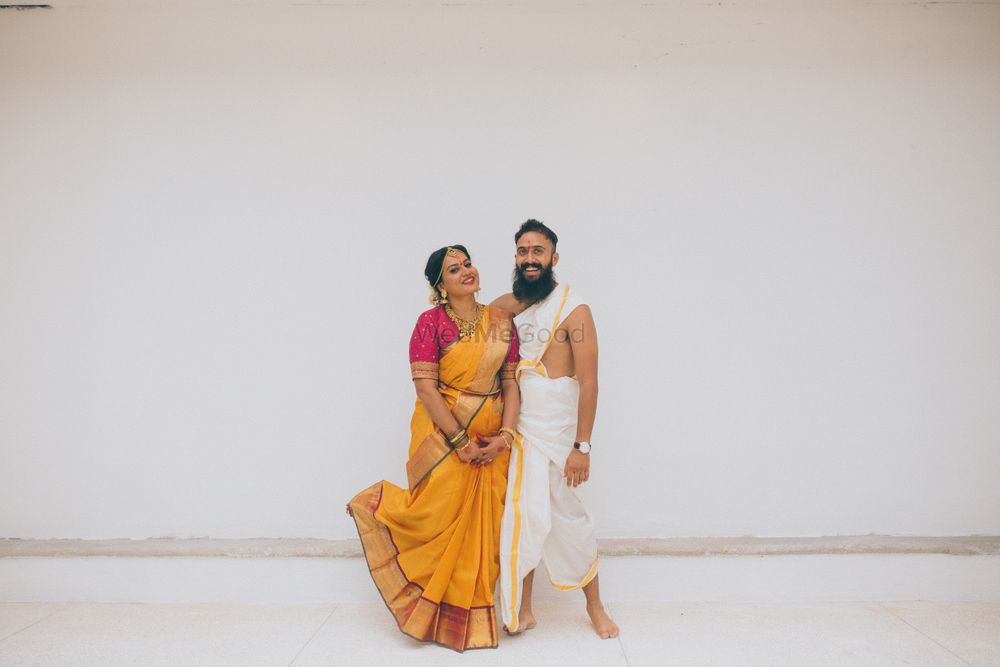 Image via With Love Nilma★ 5
Saree from her mom's collection (from Angadi Silks), and she got the blouse designed by Sithara Kudige. Nice and bright for a day function, right?
For Brides Who Love Jewel Tones, This Green + Yellow Is A Winner!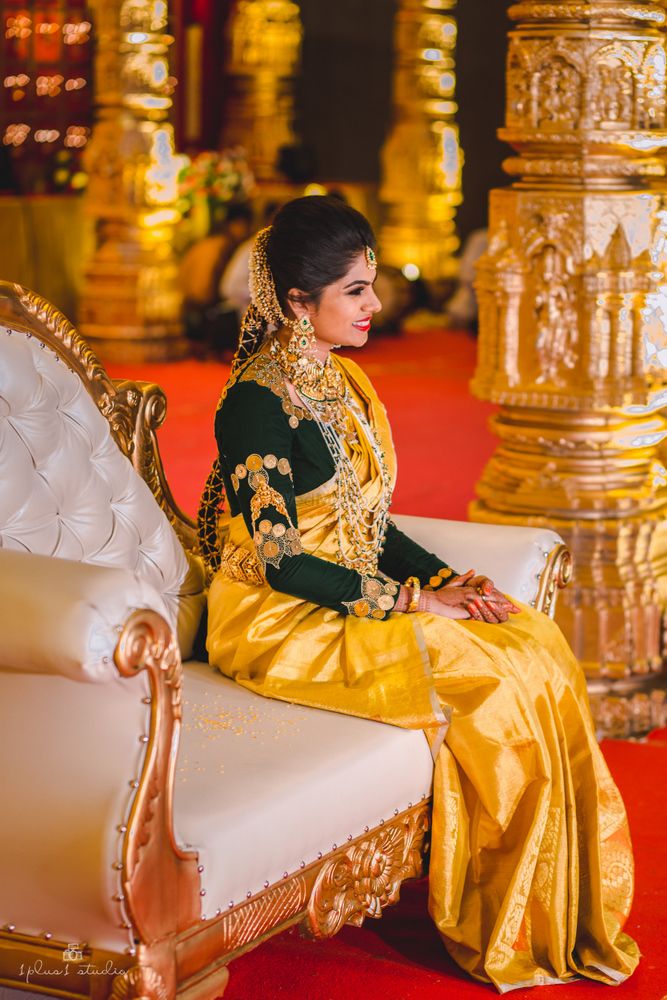 Image via 1plus1 Studio★ 5  
Her yellow saree was from VRK Silks, her dark green blouse was designed by the bride herself.
Blue + Purple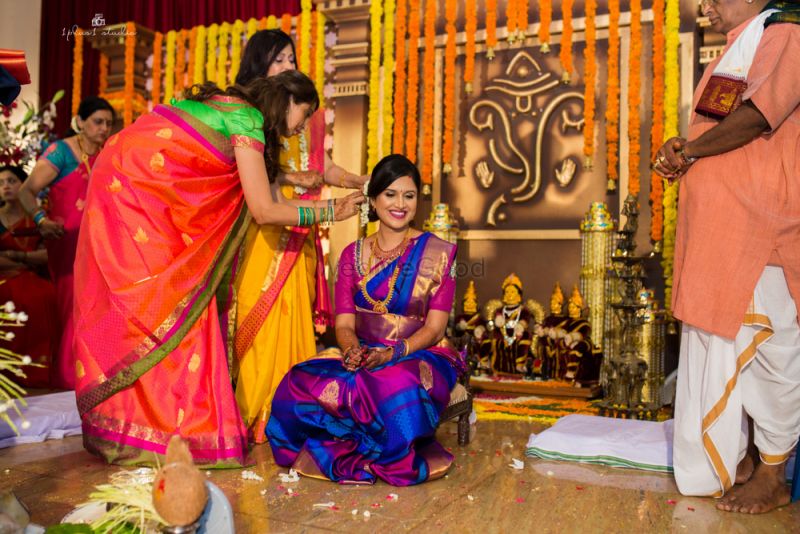 Image via 1plus1 Studio★ 5  
Saree from Nalli Silks★ 4.8 , which we think is a super unique combination!
Pista Green + Pink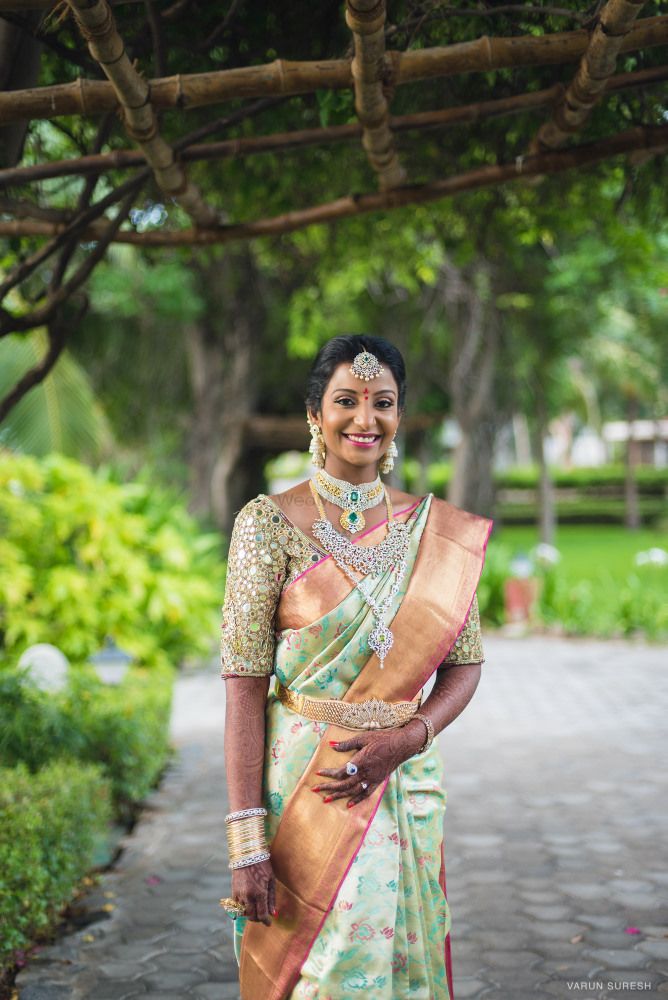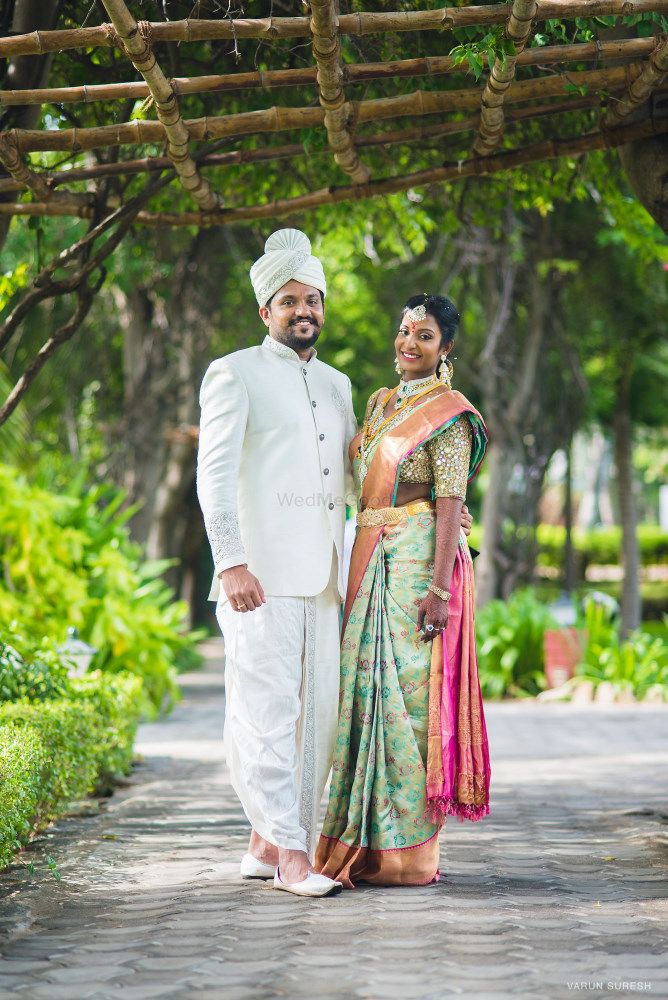 Image via ShotStories by Varun Suresh★ 4.9
 The bride sourced the saree from Kanchipuram, and we love how unique it is as a bridal colour combination!
Purple + Orange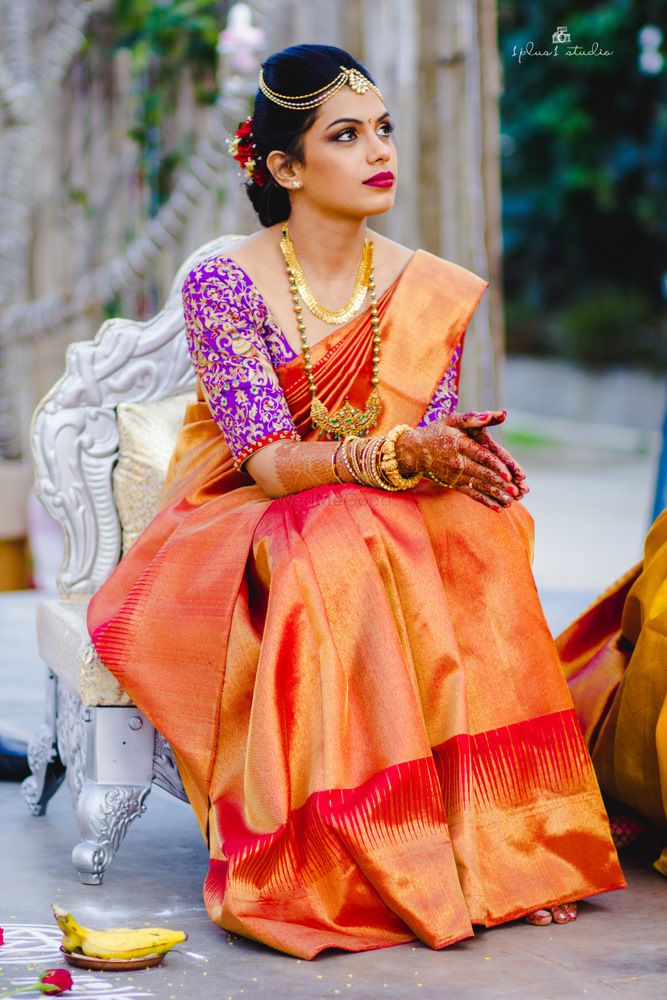 Image via  1plus1 Studio★ 5
The saree is from Angadi Silks.
White and gold with a pop of maroon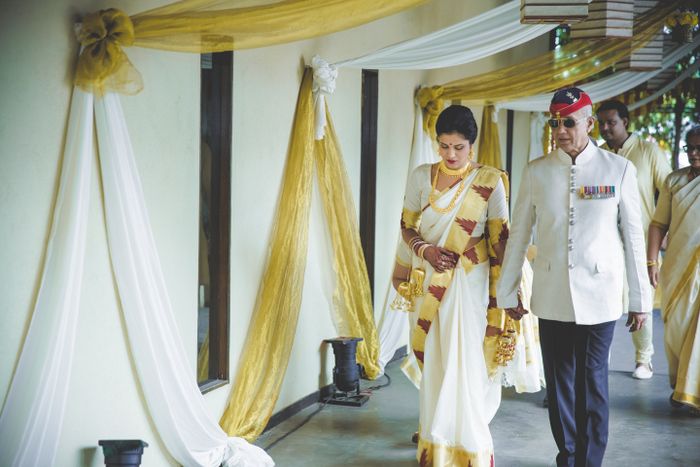 Image via Myriad Hues★ 4.6
The saree was made on request by weavers village in Trivandrum and took about a month and a half to weave!
With a contrasting blouse
Image via RVR Pro
So, which is your favourite colour combination?
If you are planning your South Indian bridal look, check out The Most Gorgeous South Indian Lehenga Saree Designs We Spotted!
Along with, 30+ South Indian Brides Who Rocked The South Indian Look
Don't forget to check, 30+ Best Bridal Pattu Sarees We've Spotted on Real Brides!