Pretty US Wedding With A White & Gold Theme
BY Sakshi | 18 Oct, 2022 | 319 views | 5 min read
White and gold seems to be the theme of the year- and there are so many brides embracing the trend! Here is a bride who wore a gorgeous white and gold lehenga and stole the show on her wedding. The whole wedding theme was beautiful- very serene and elegant. If you love simple and classy, then here is a wedding from which you can pick some great cues. We loved the idea of a mehendi house party, and the bride's selection of jewellery for every event was super special. Take a look at this gorgeous wedding hot from the US!
Meet Shivani and Rohit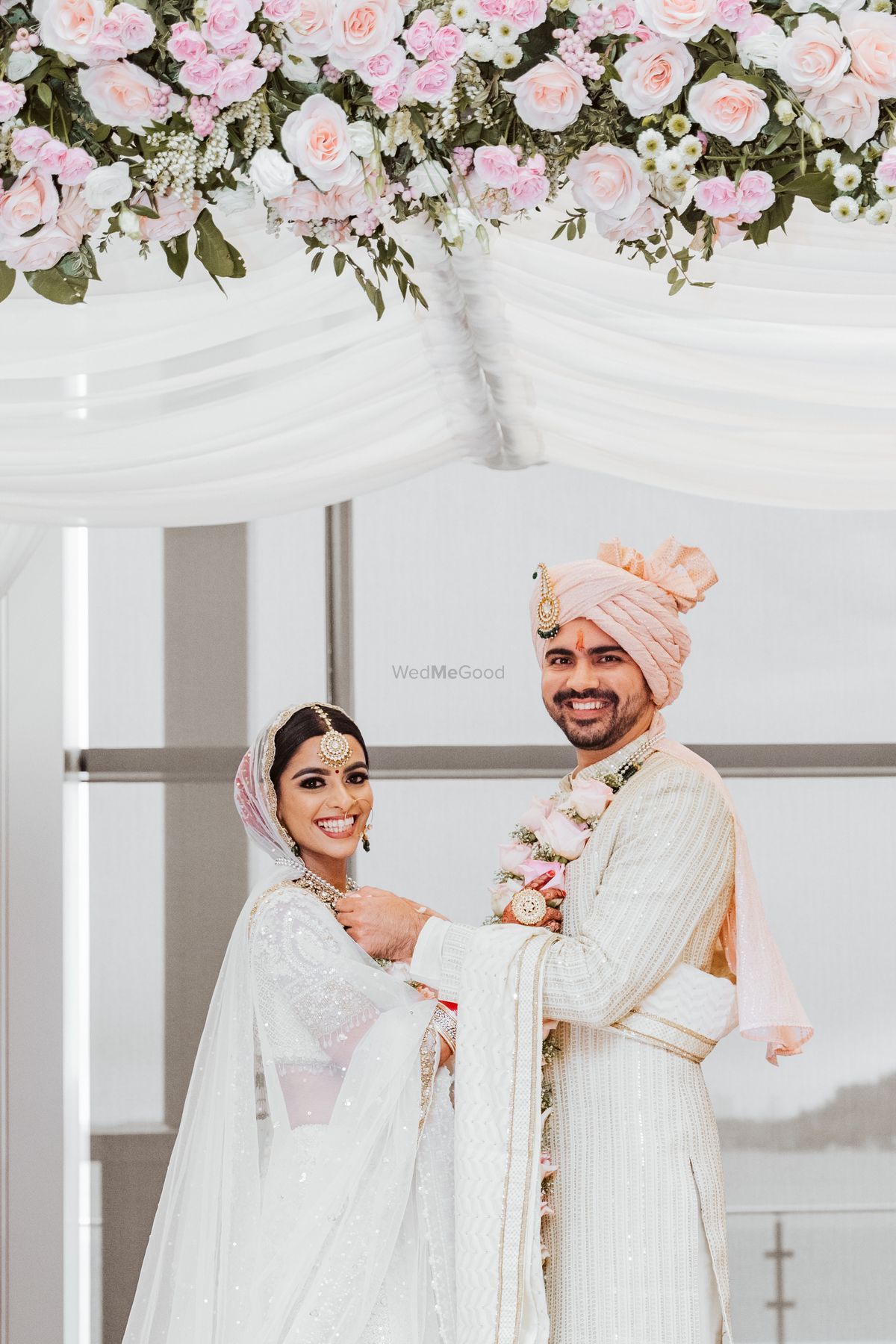 Rohit and I met at our first day at grad school in 2013. He was the first friend I made in the US and over the years we met each other as a part of a bigger group and stayed in touch. It wasn't until a few years ago that we got talking and I told him how I kind of had a crush on him in grad school to which he said "Why din't you tell me earlier? I had a crush on YOU" and so started our journey from friends to boyfriend-girlfriend, fiance and then husband in 2022 after 3 years of dating. We started off with a long term relationship as I worked in NY and he was doing his Phd in Ames. We took trips to see each other every 2 weeks until the pandemic struck and we found ourselves in live-in relationship. Over the period of the pandemic we got a lot of time to spend with each other, we moved together to Austin, set up our first apartment together and realized along the way that this could really work. On our trip to Seattle in 2021, Rohit proposed to me and I couldn't say Yes fast enough :)
Mehendi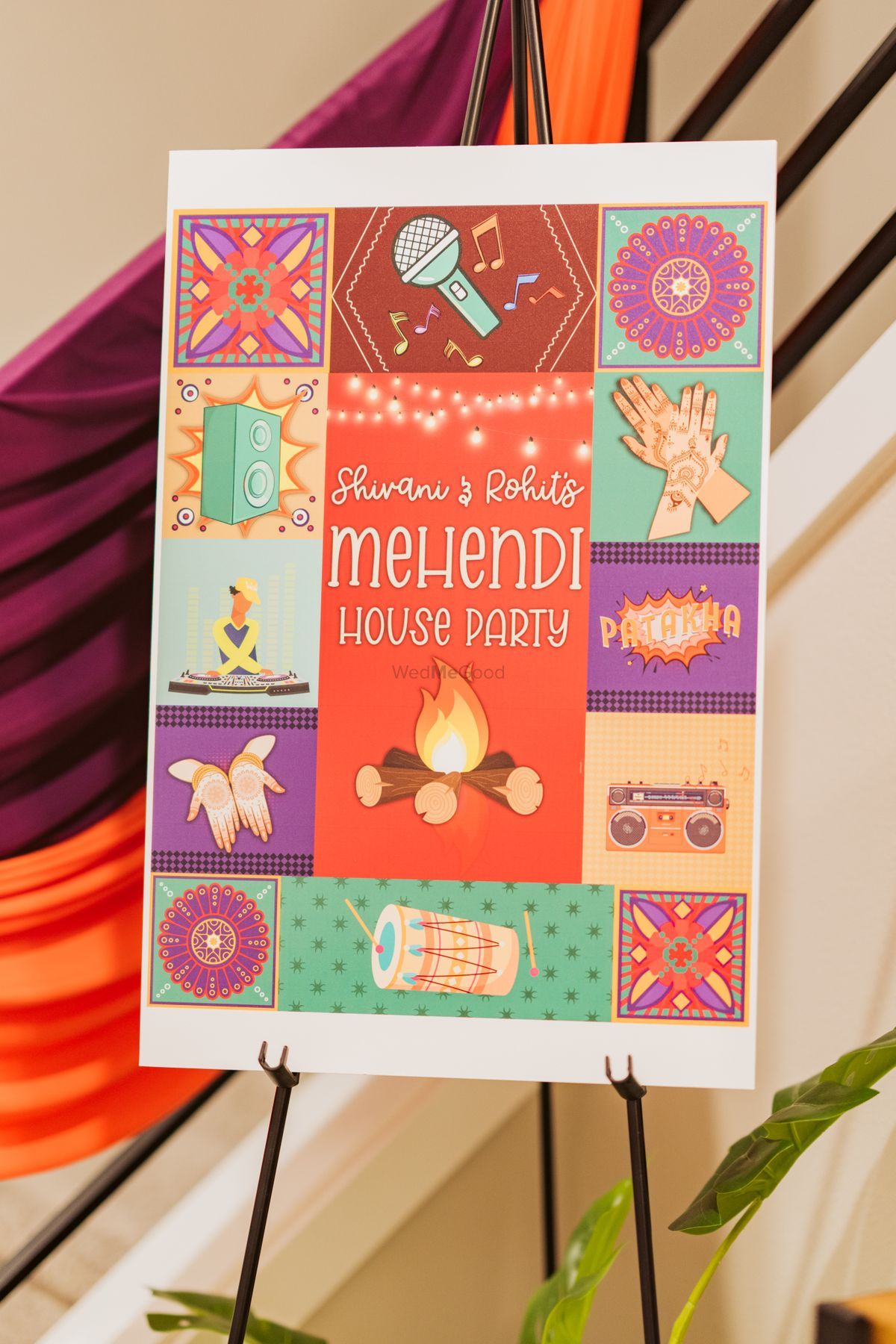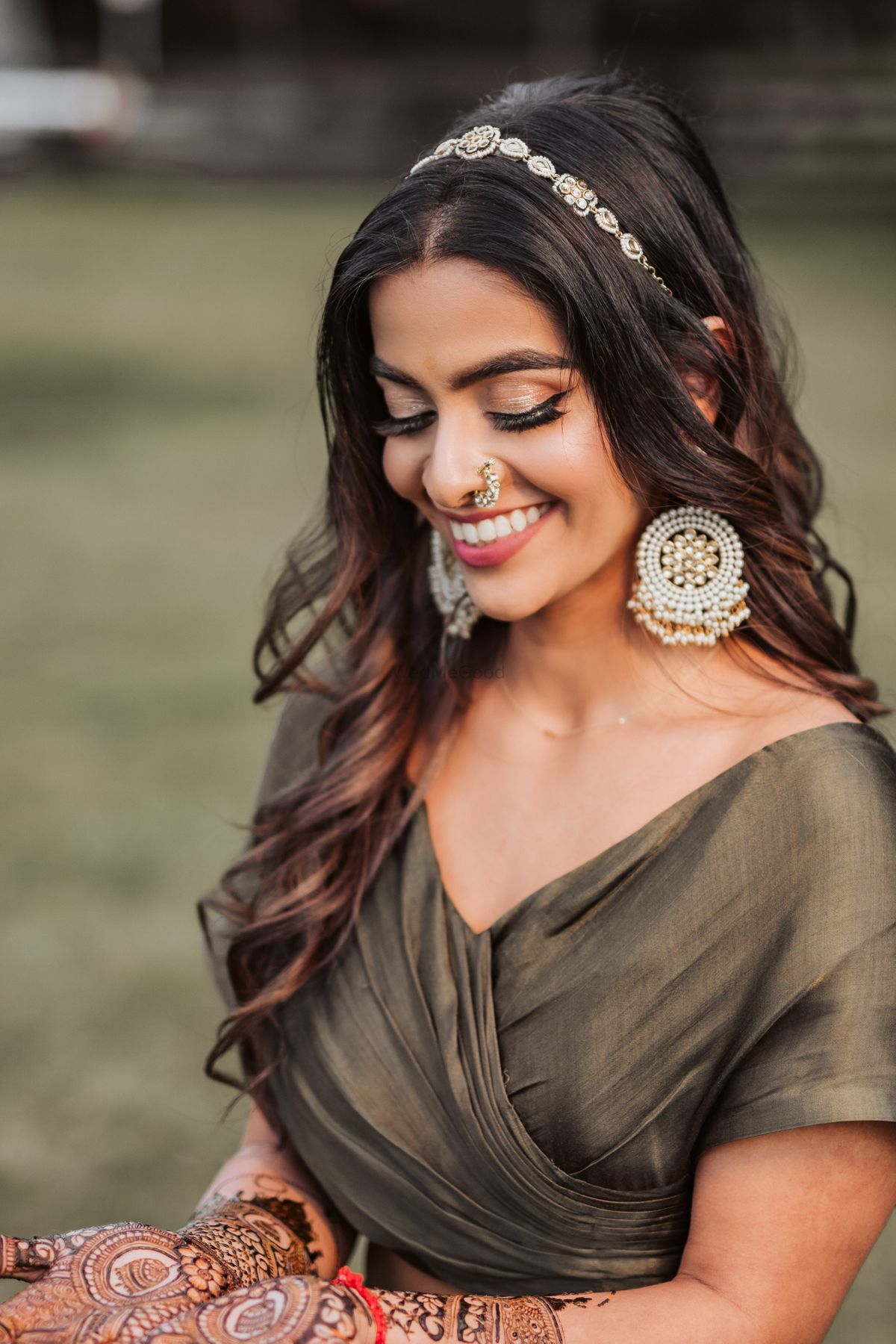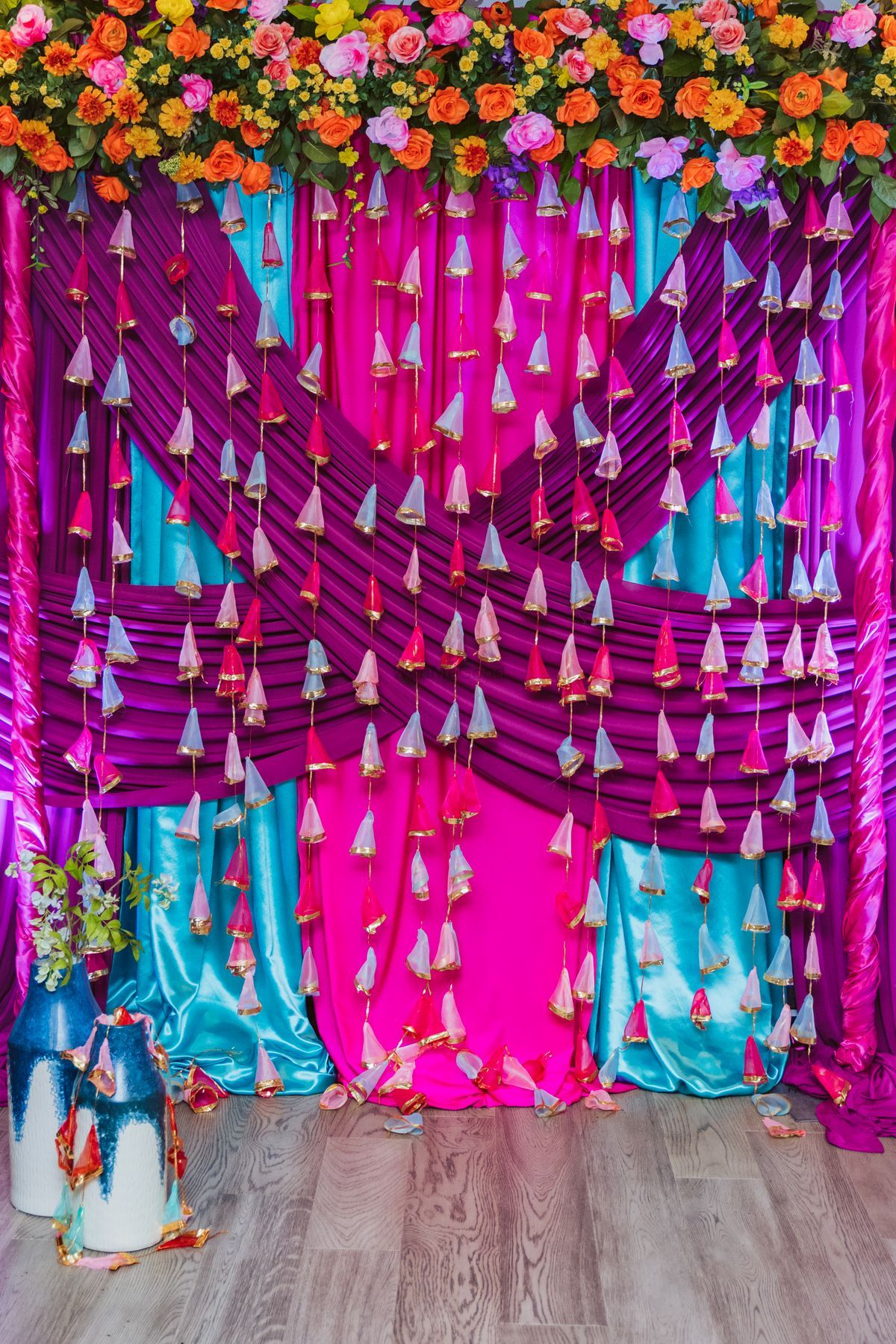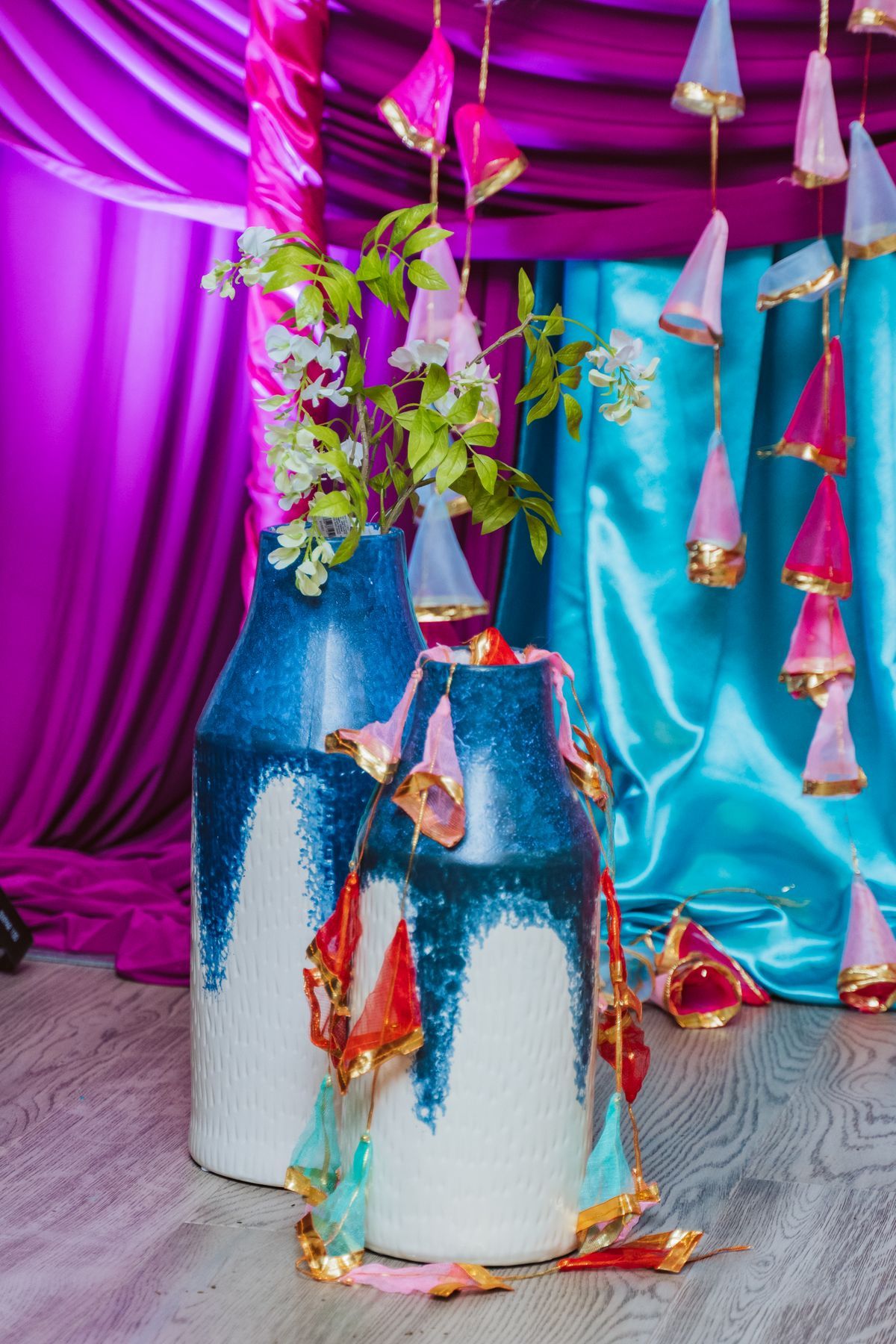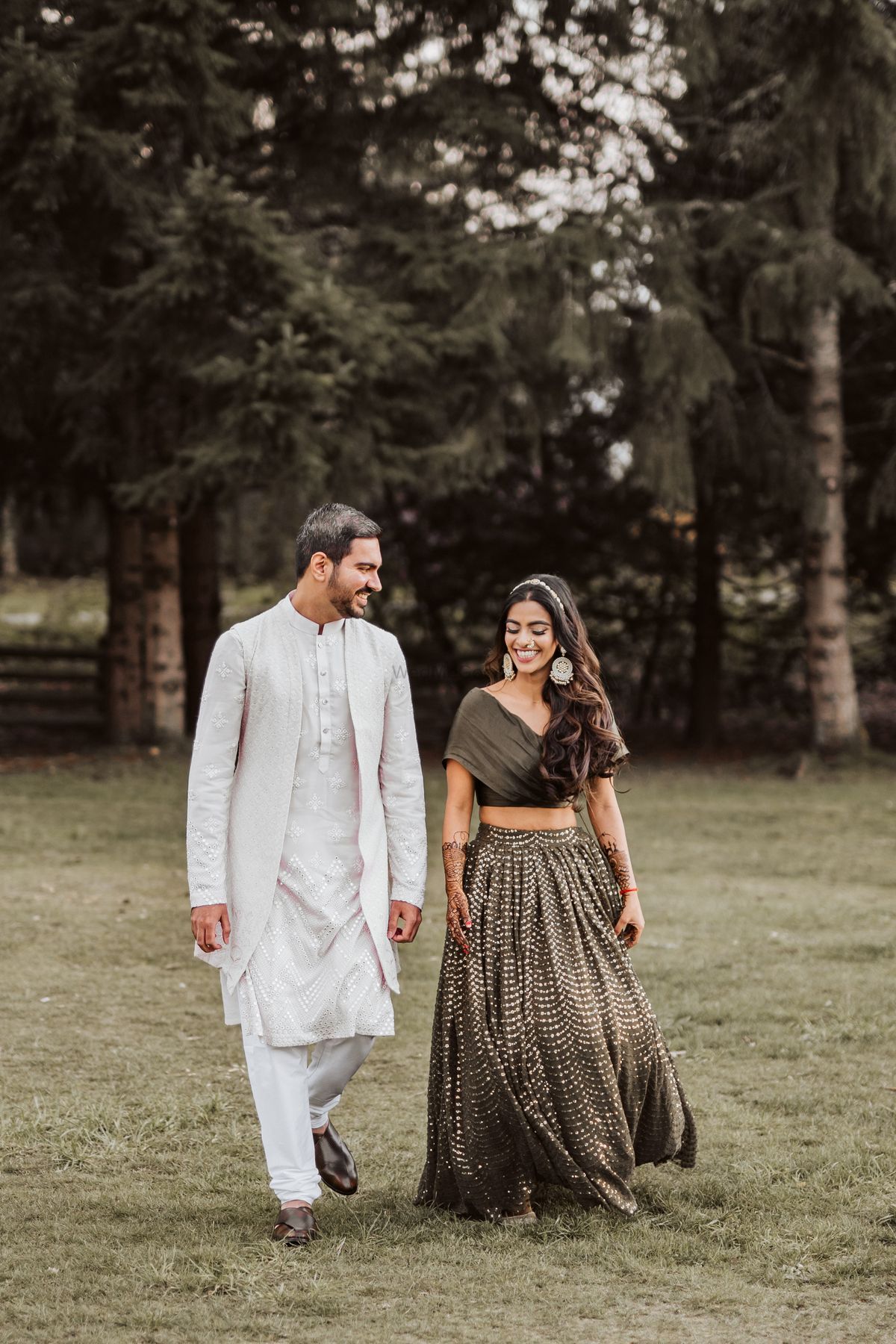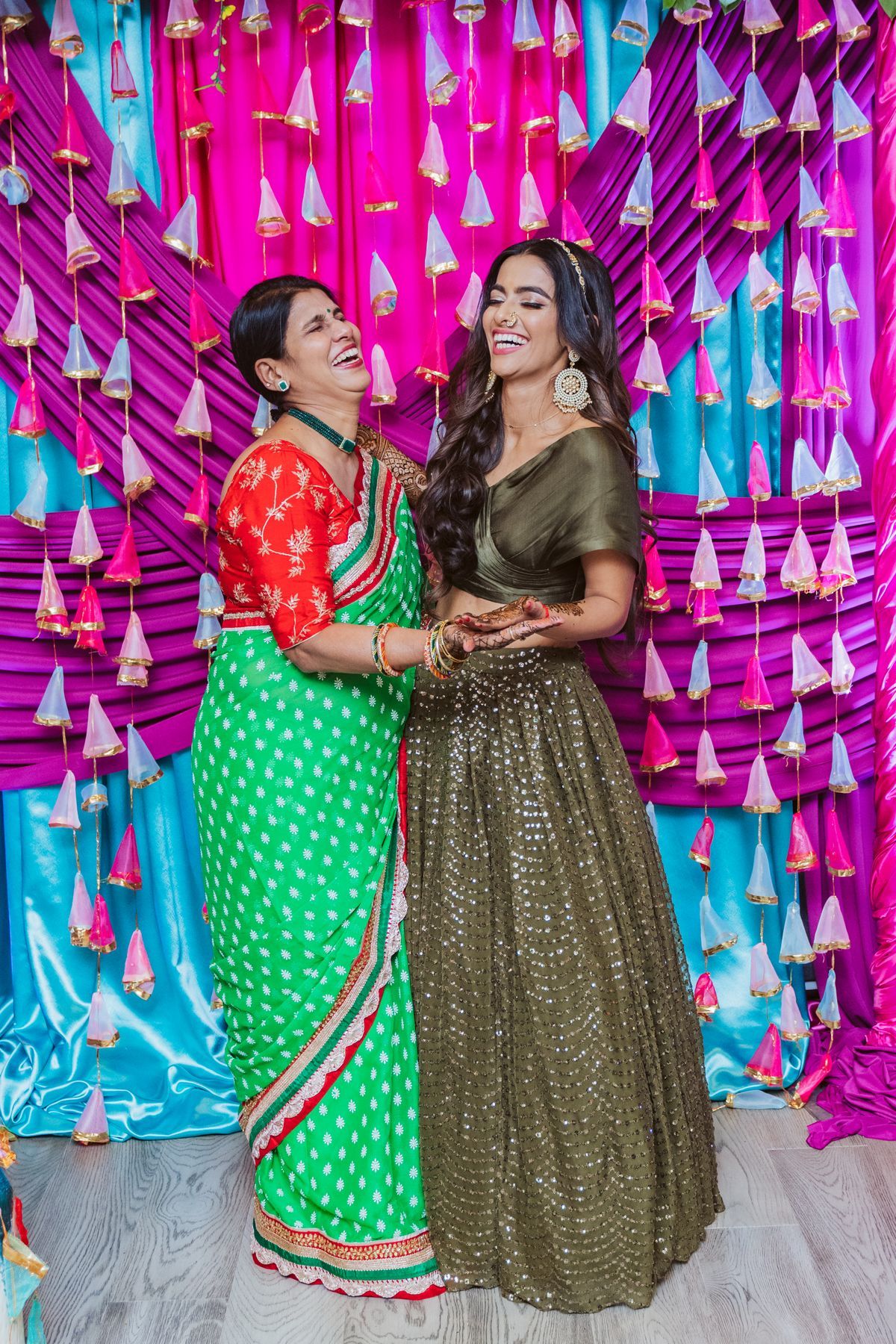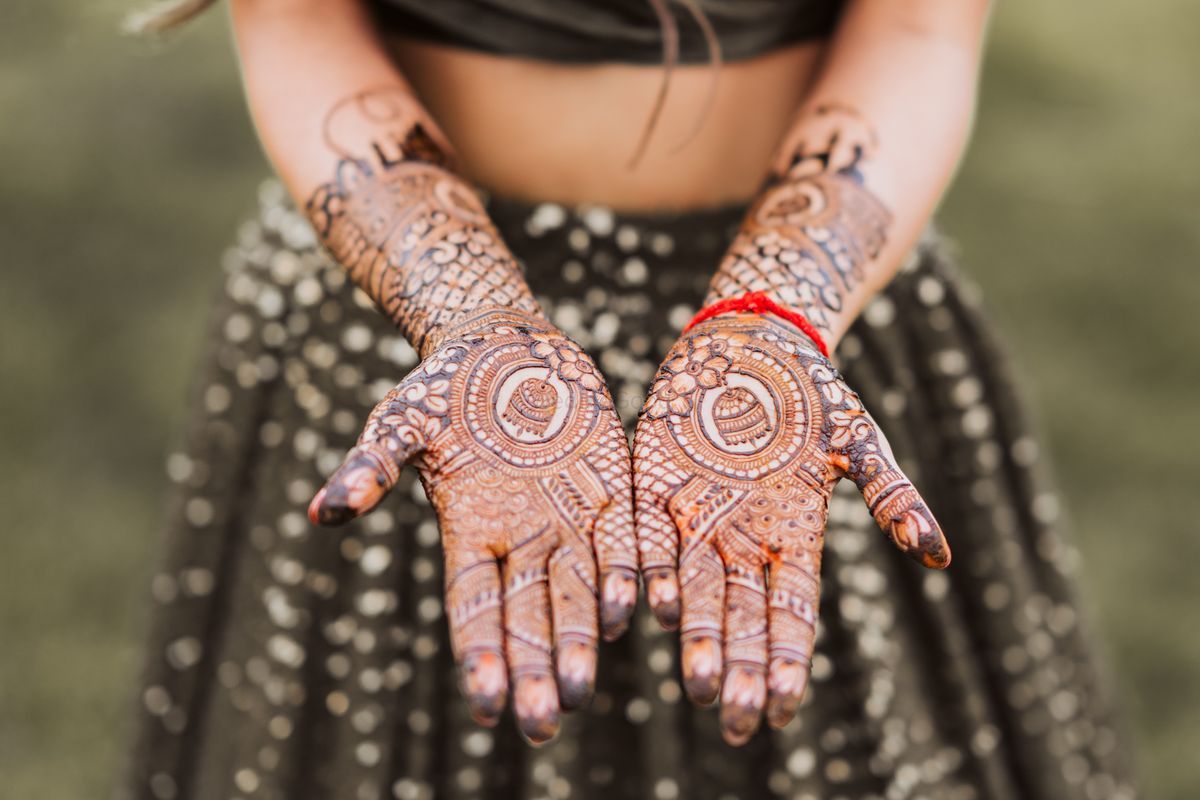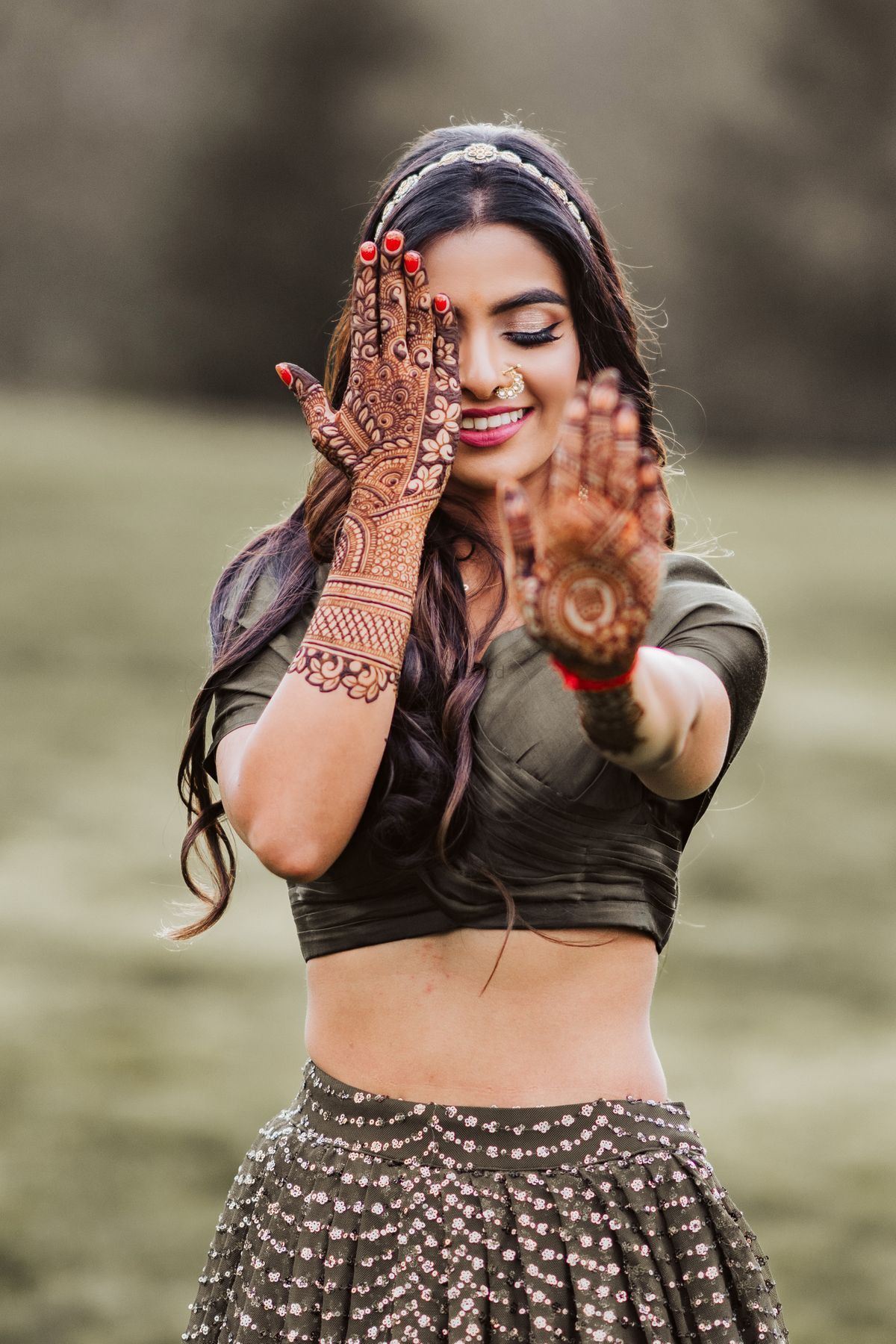 Haldi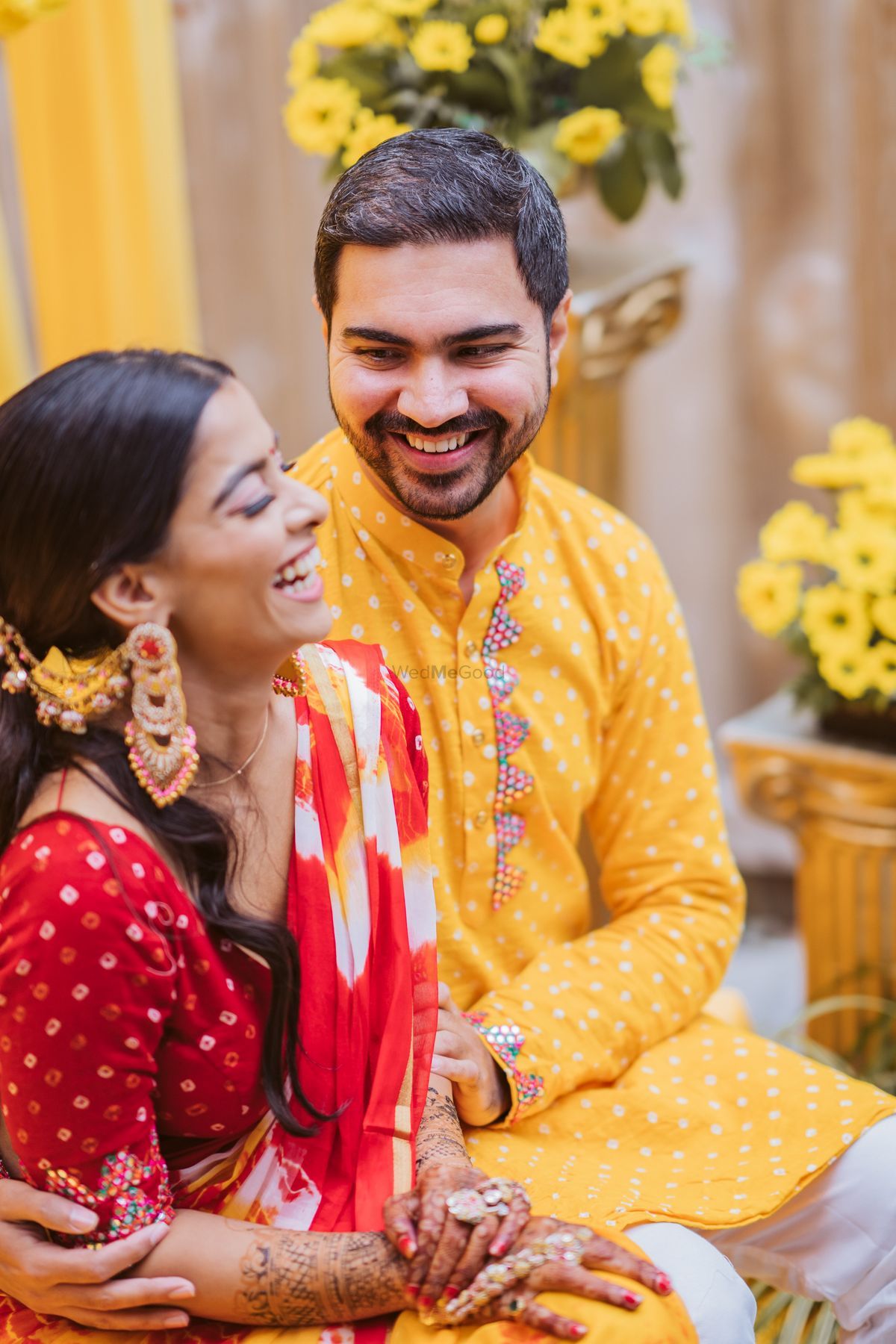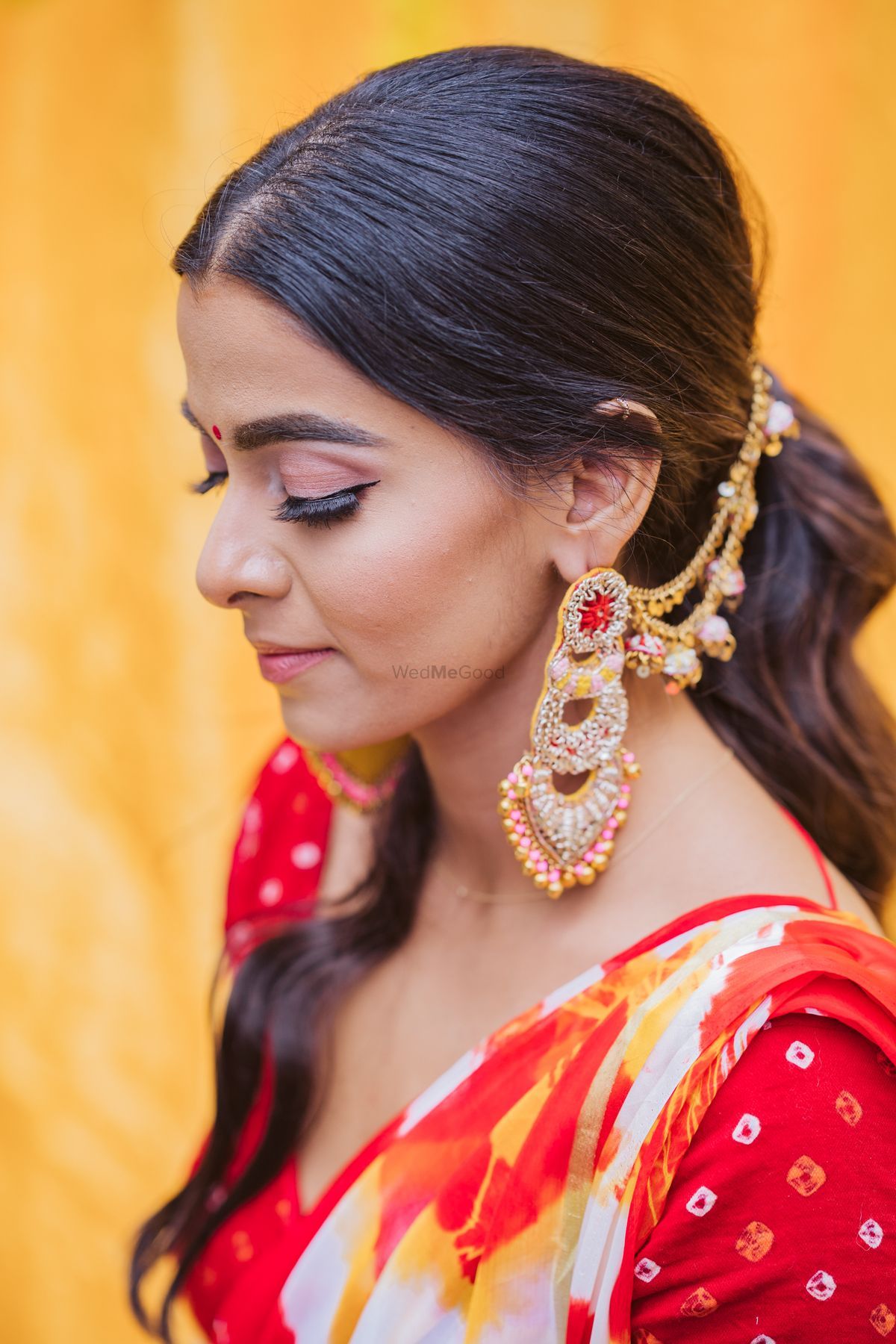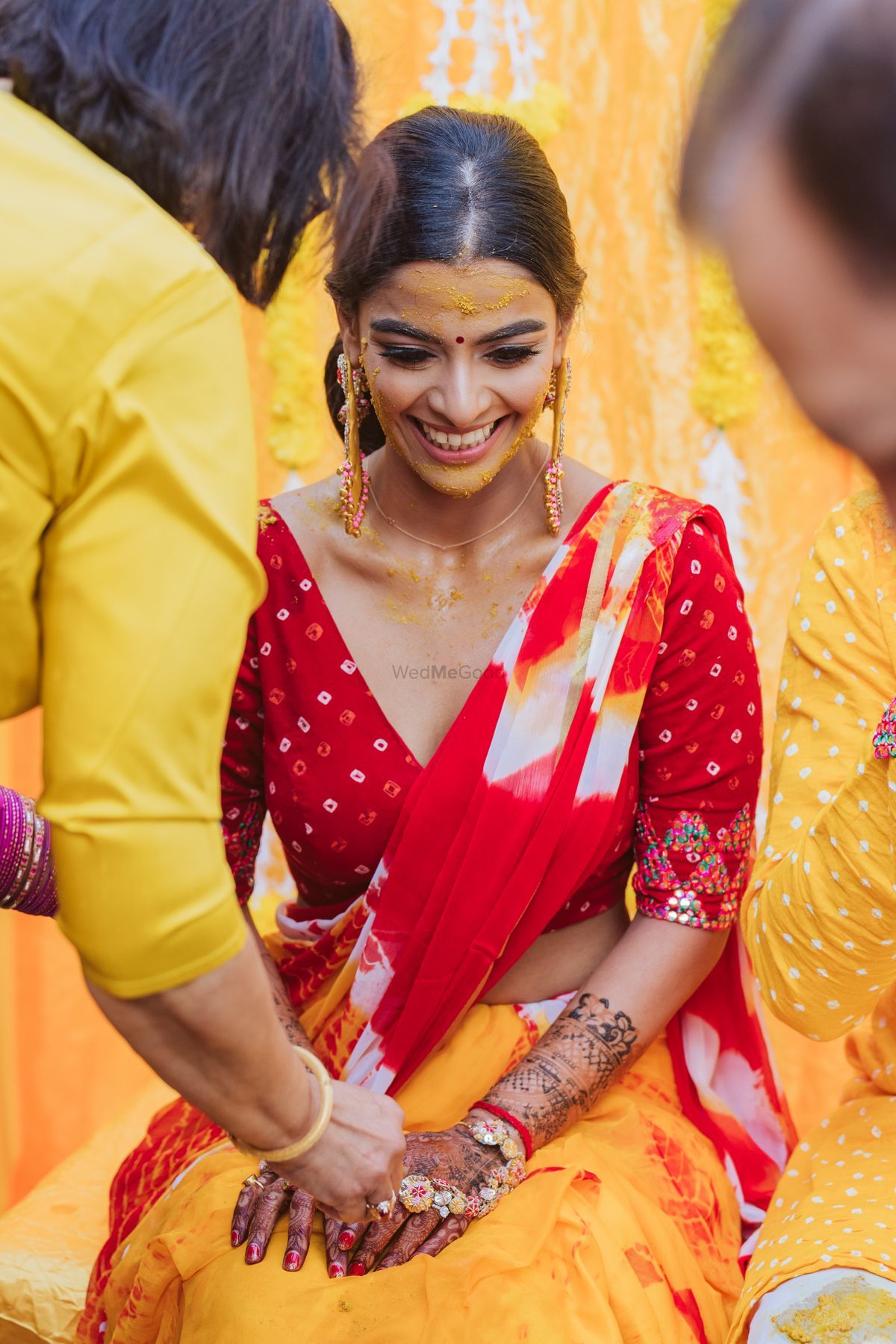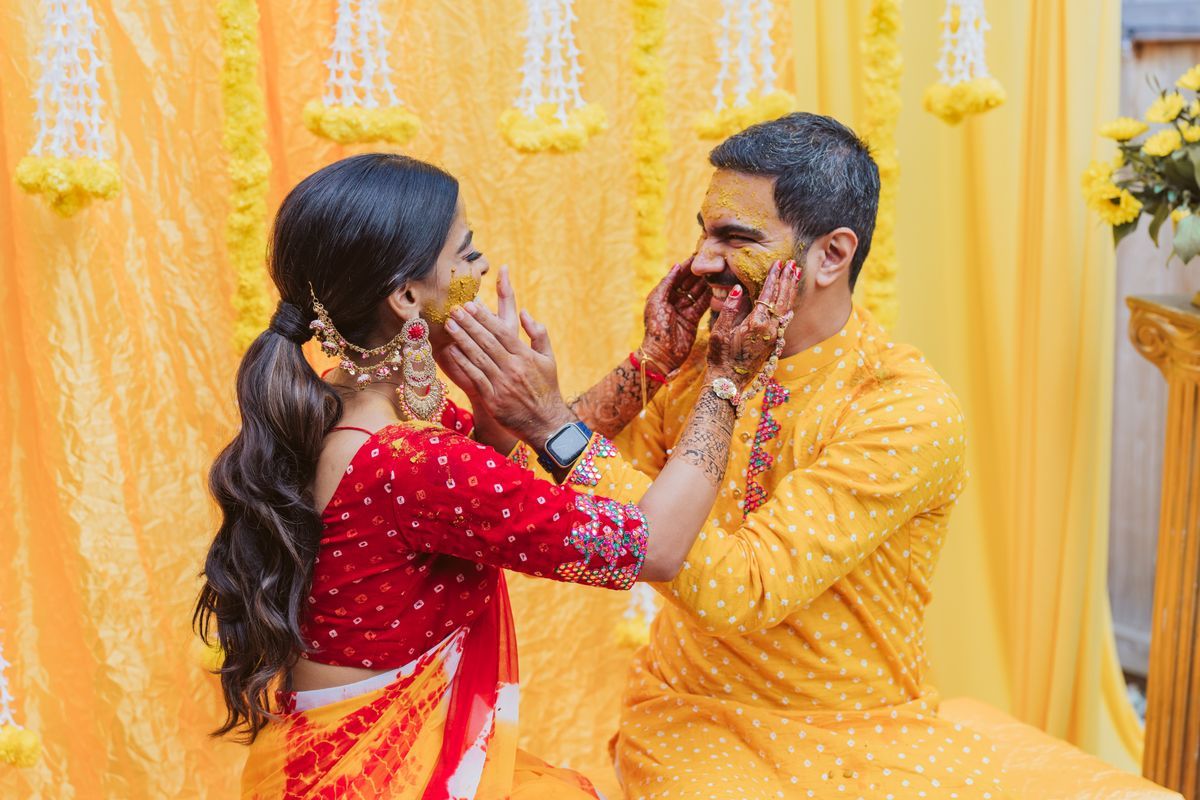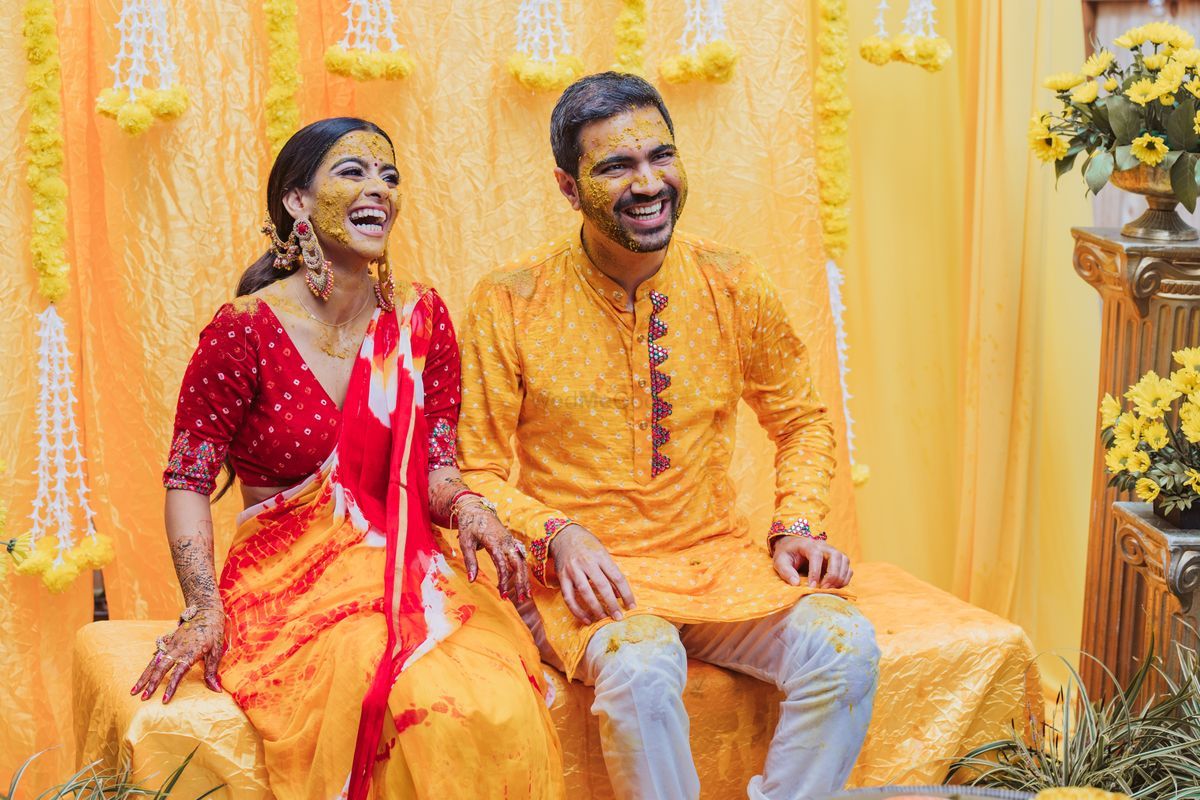 Wedding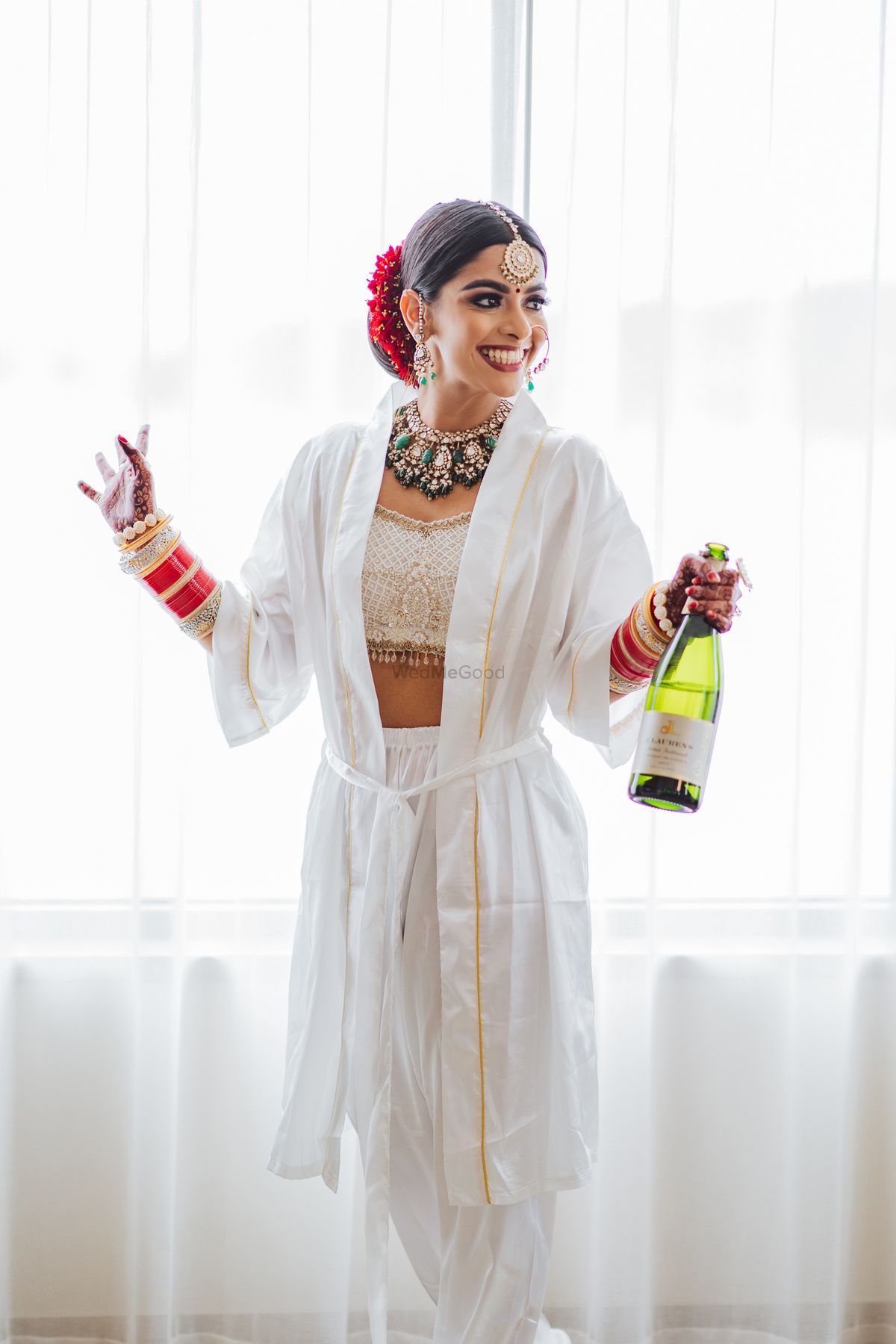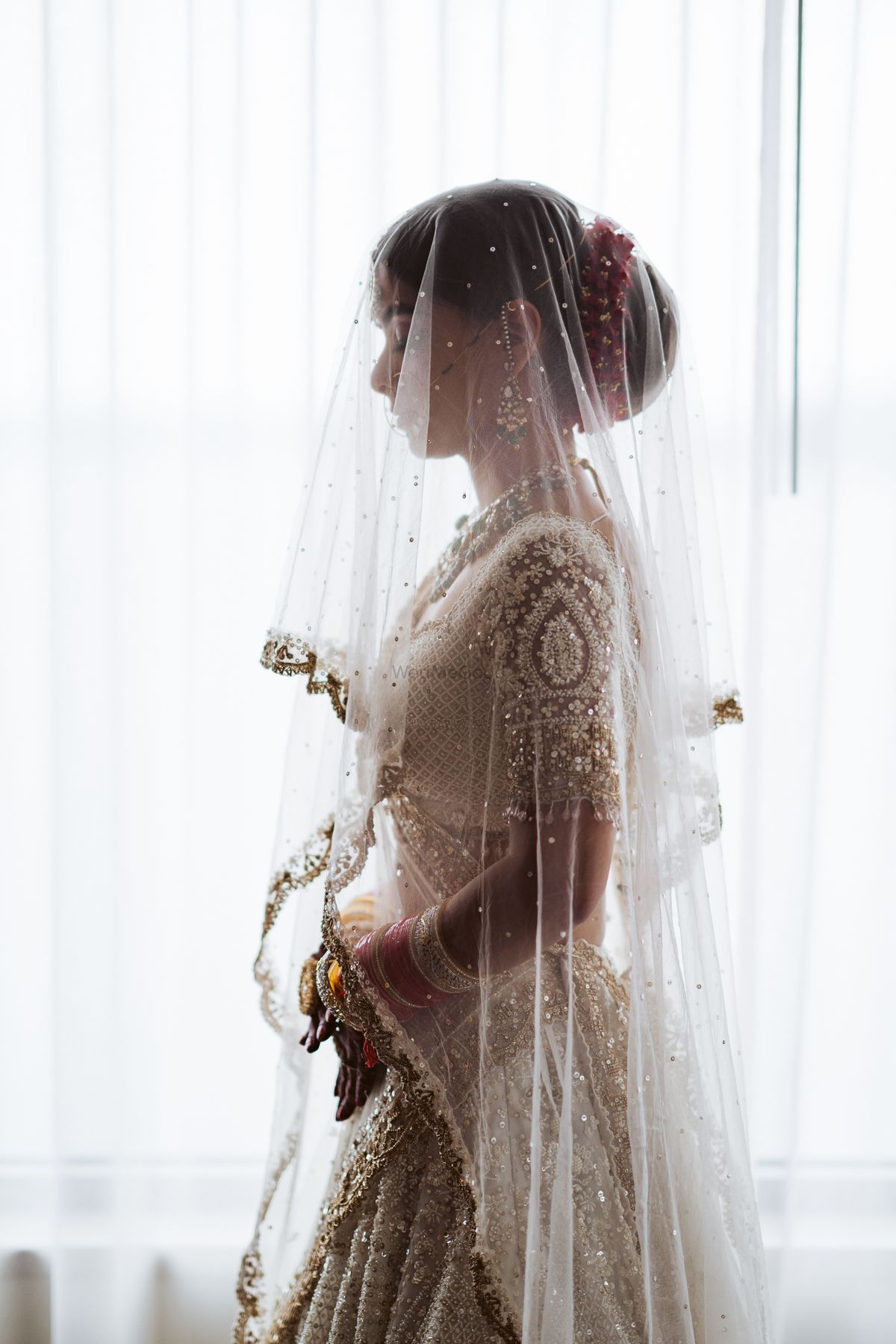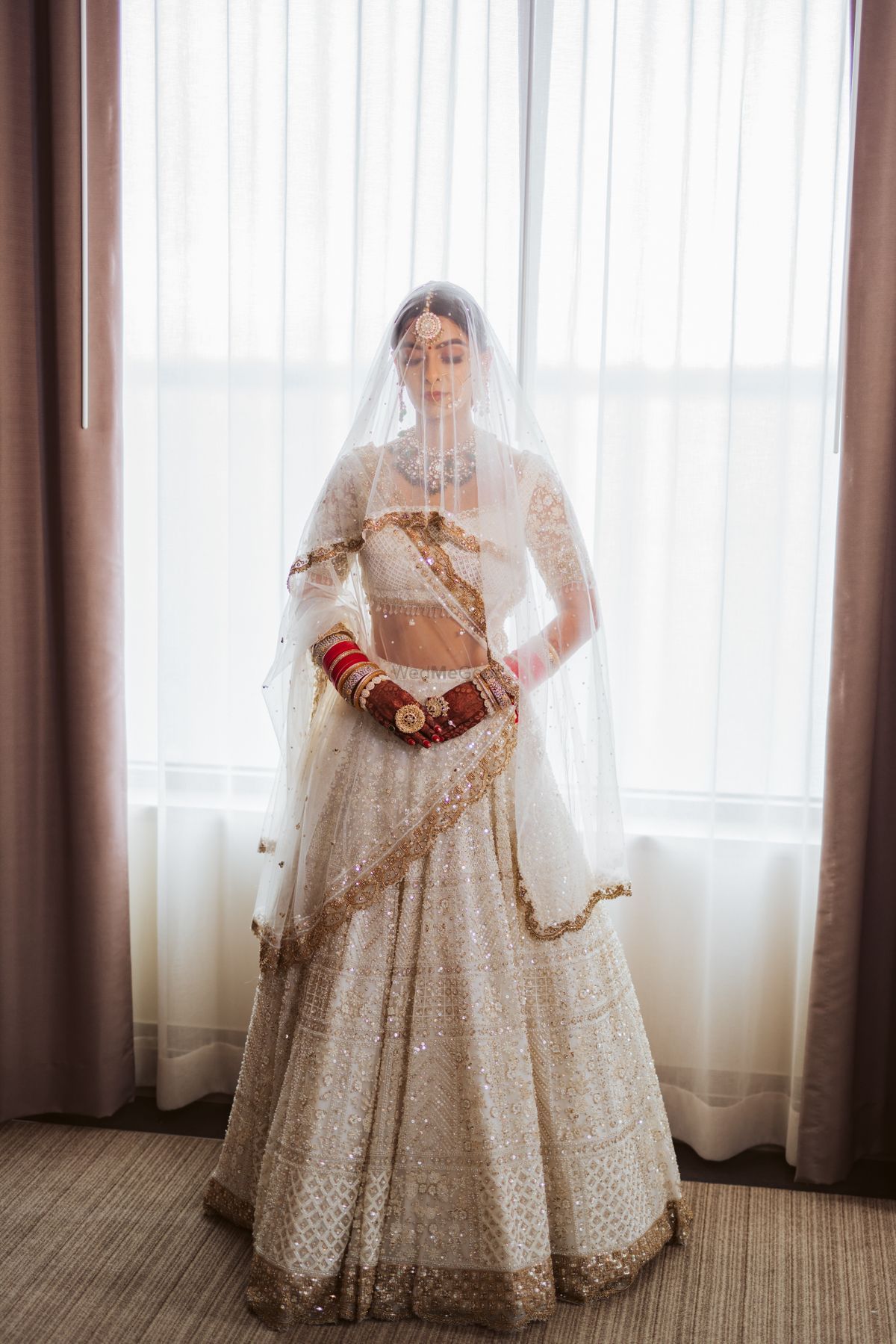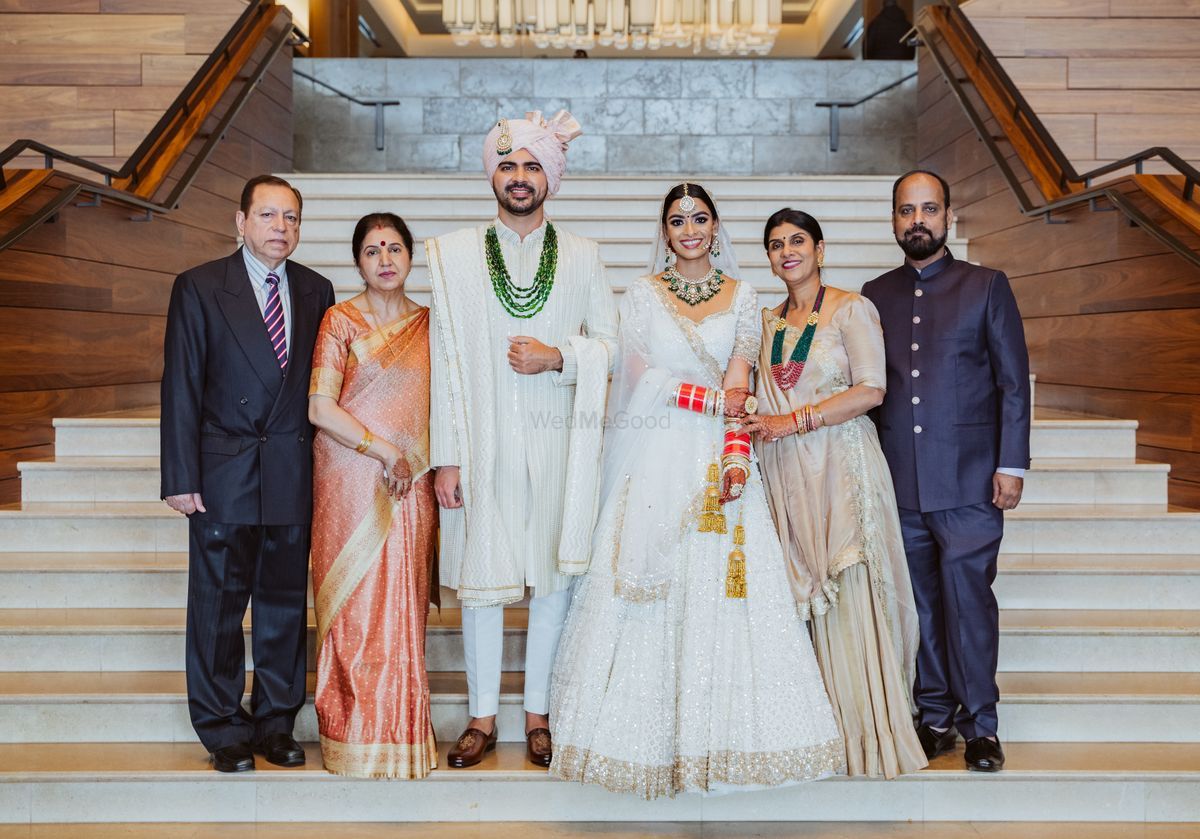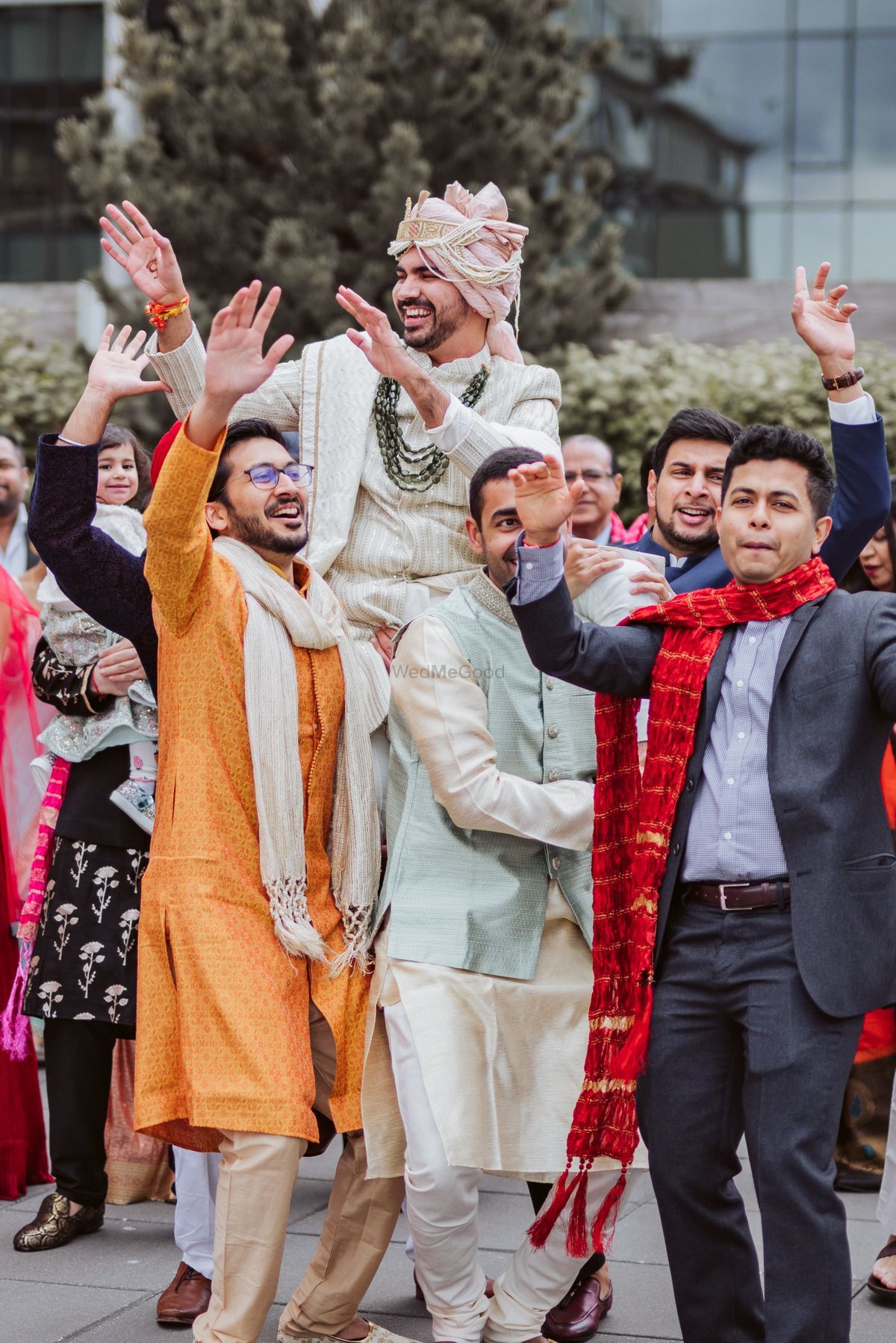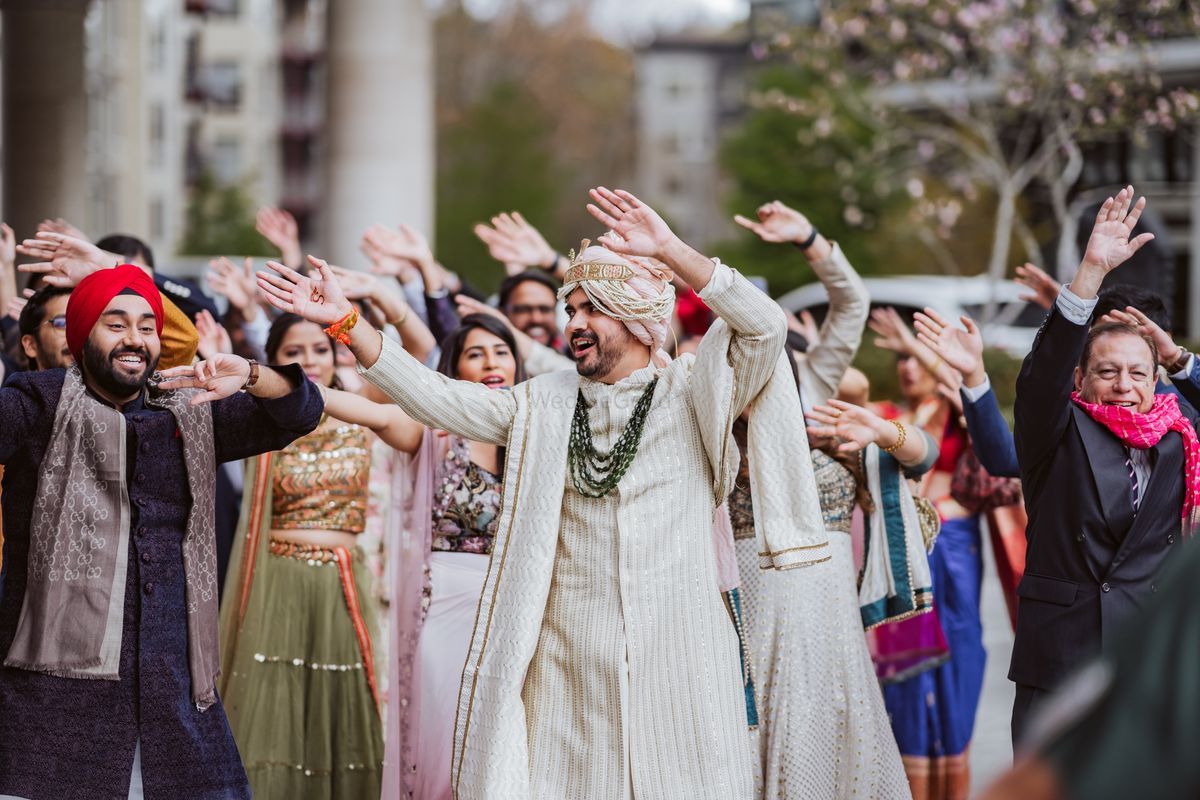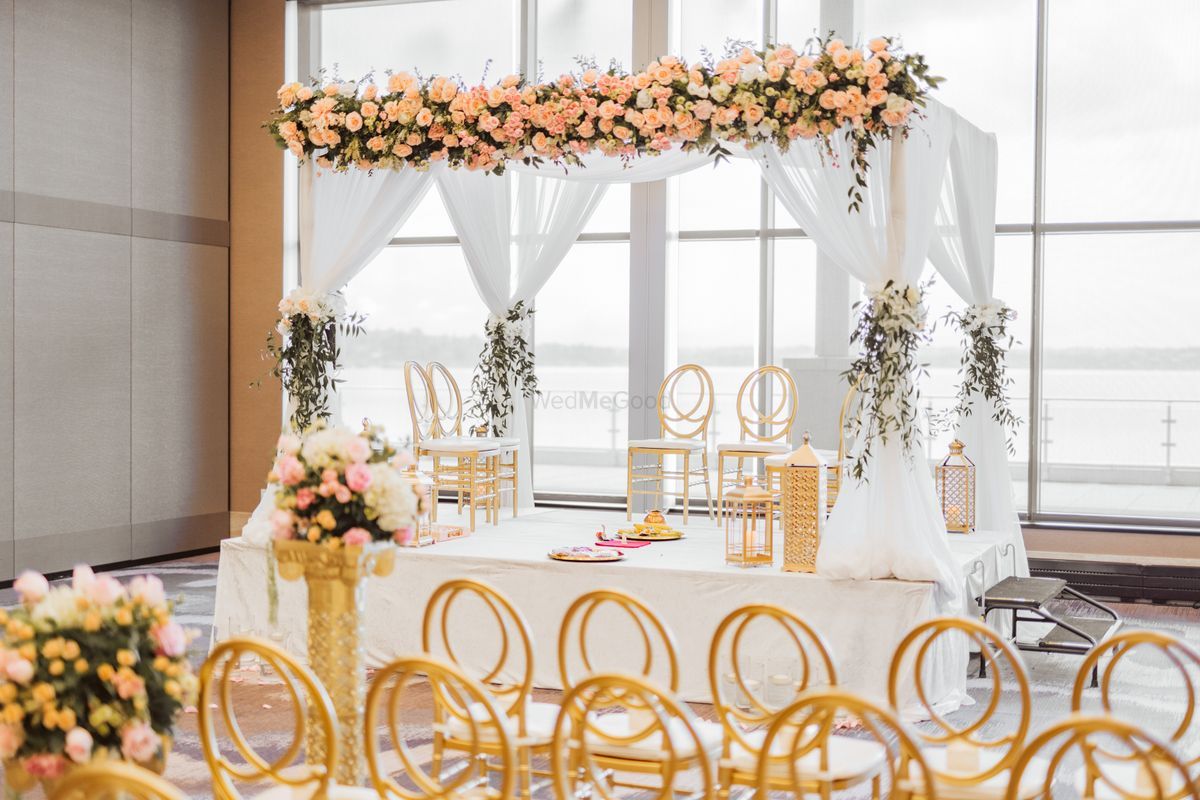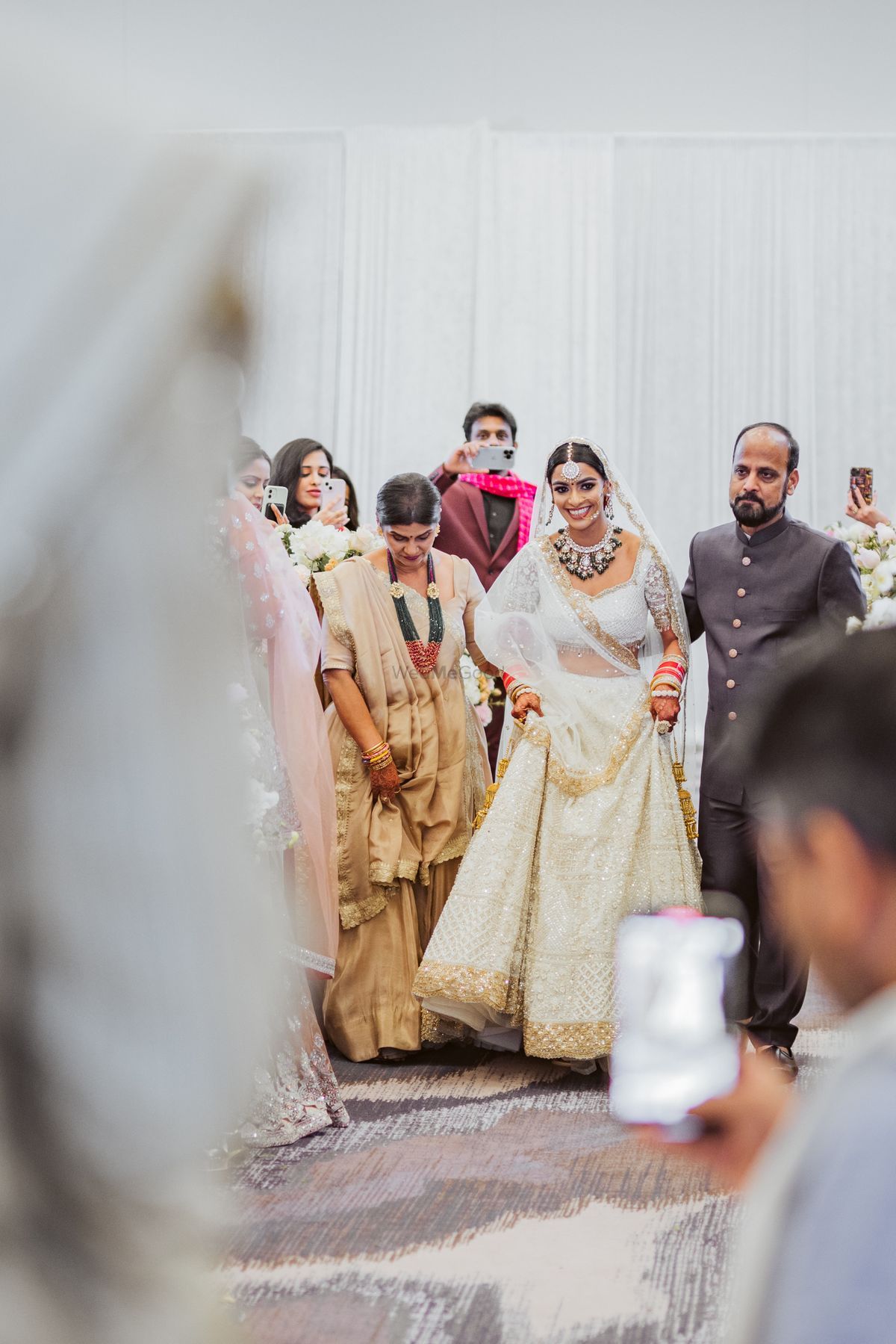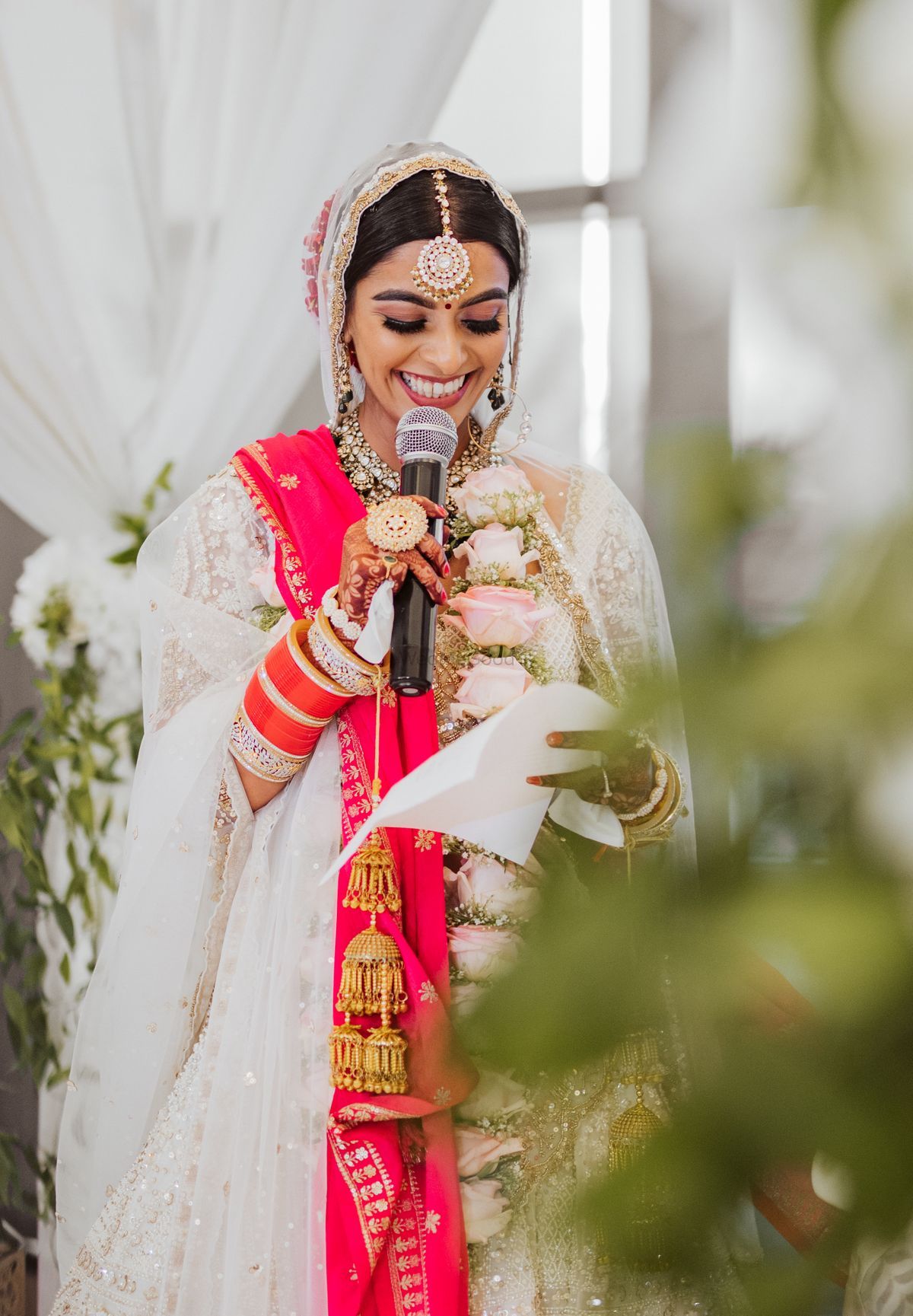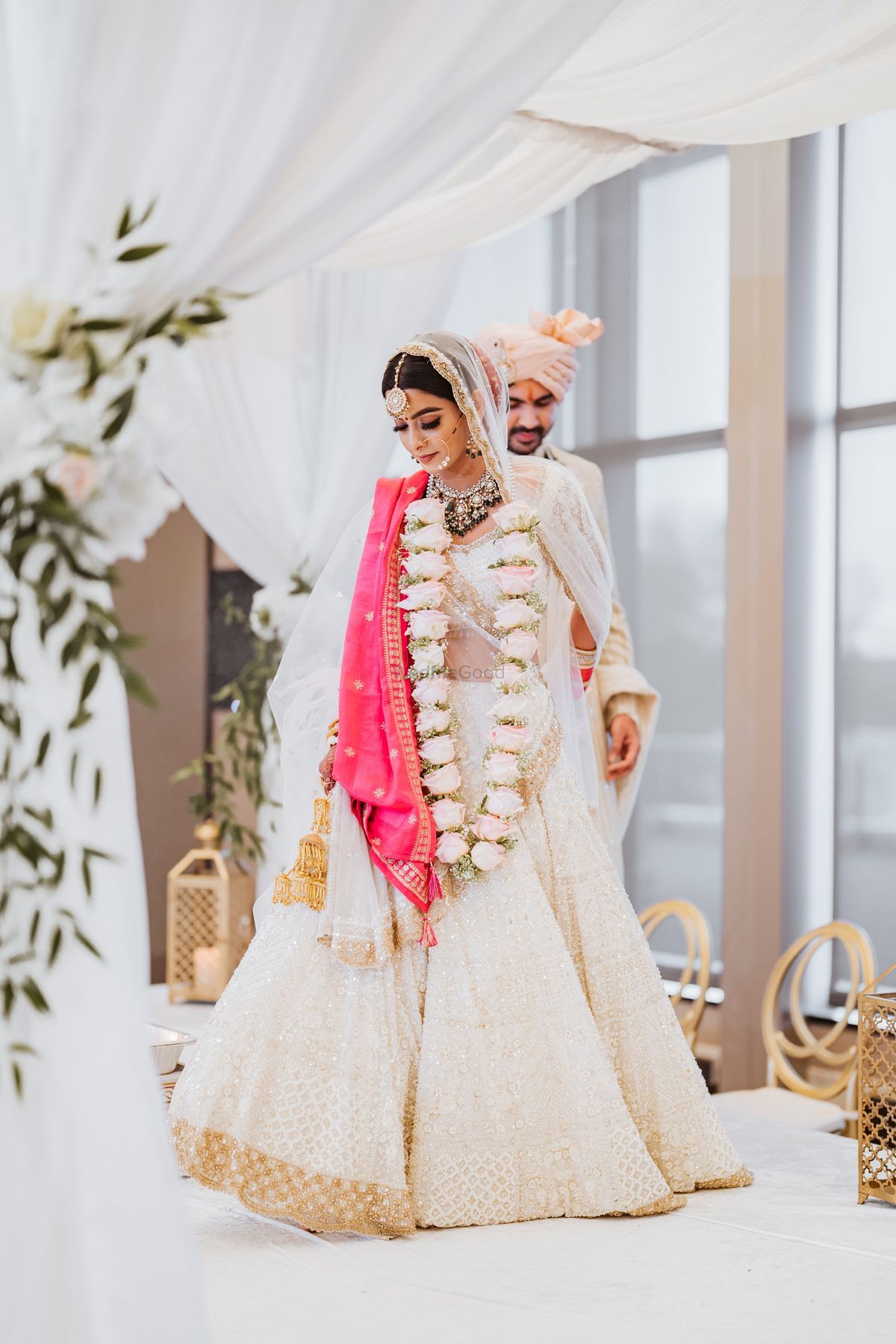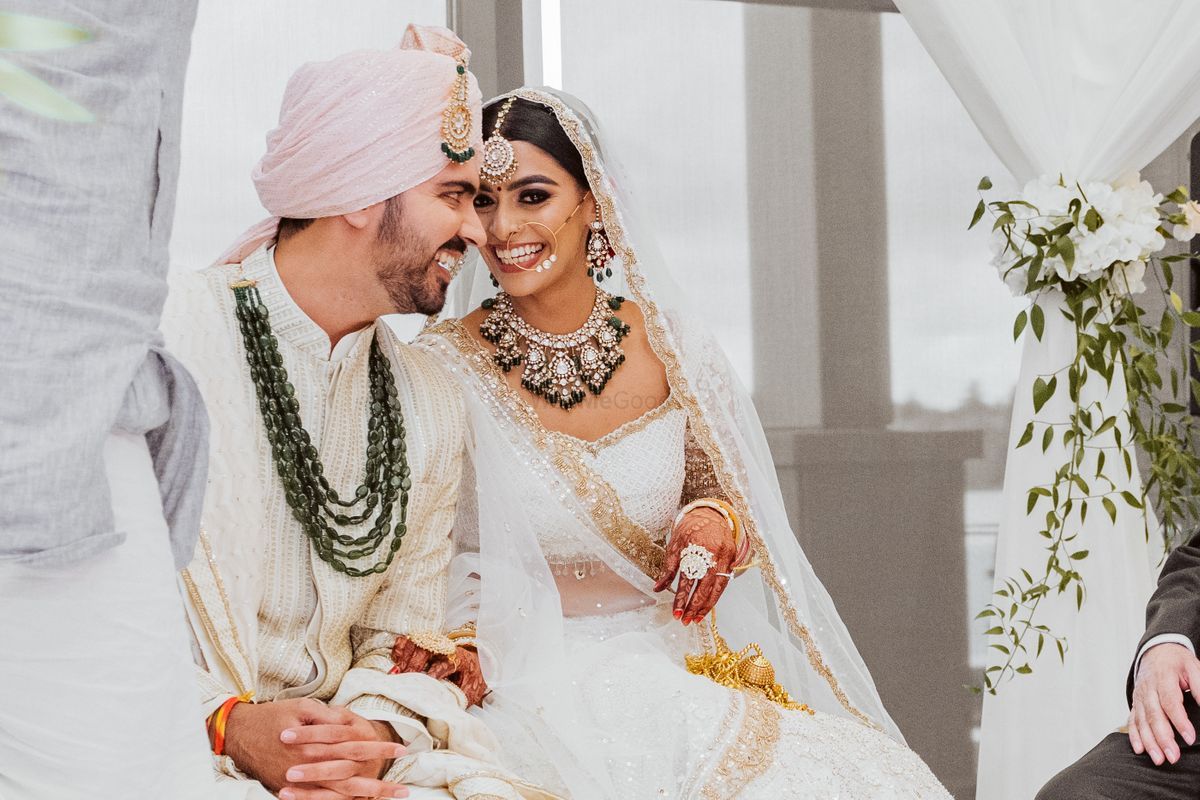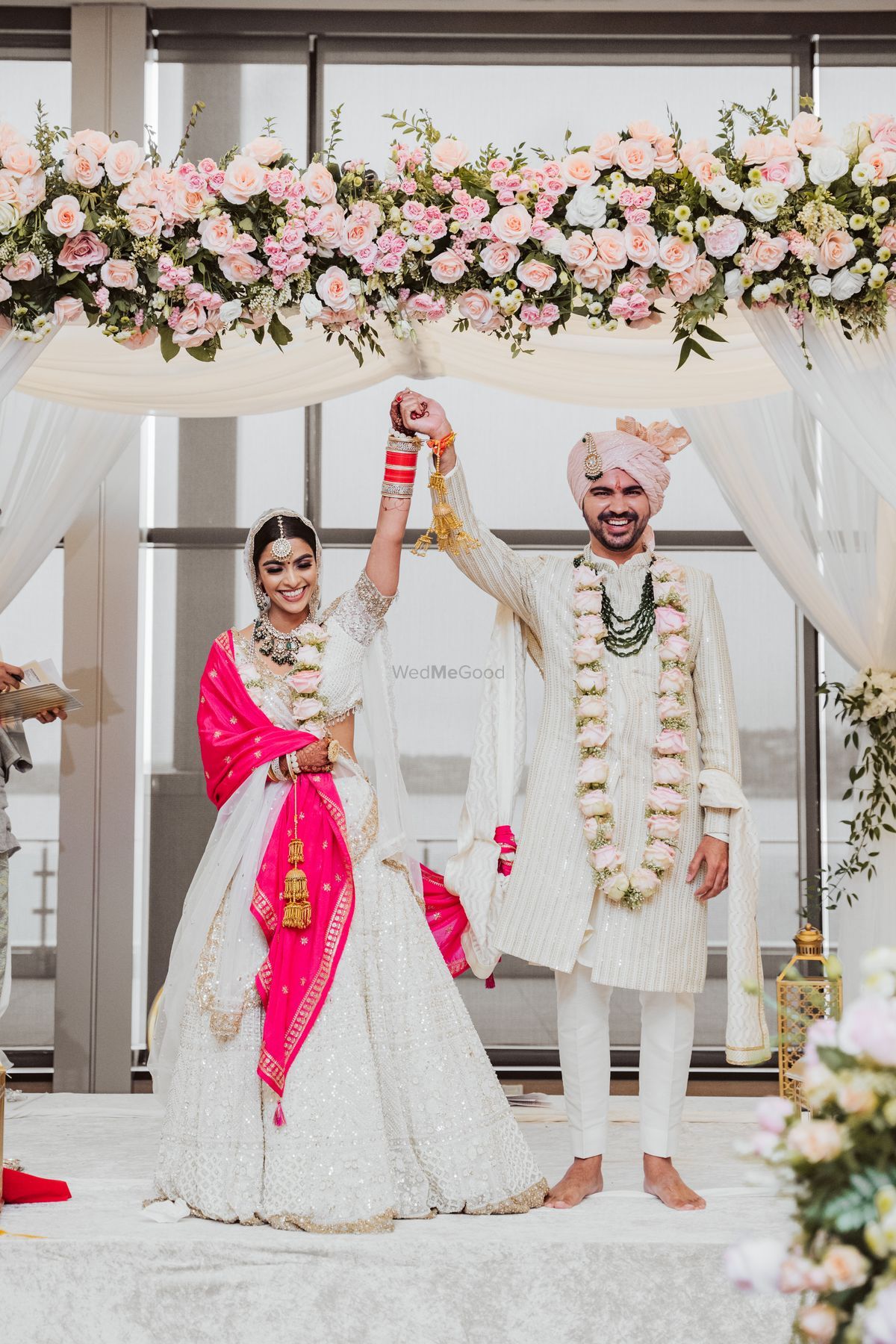 Reception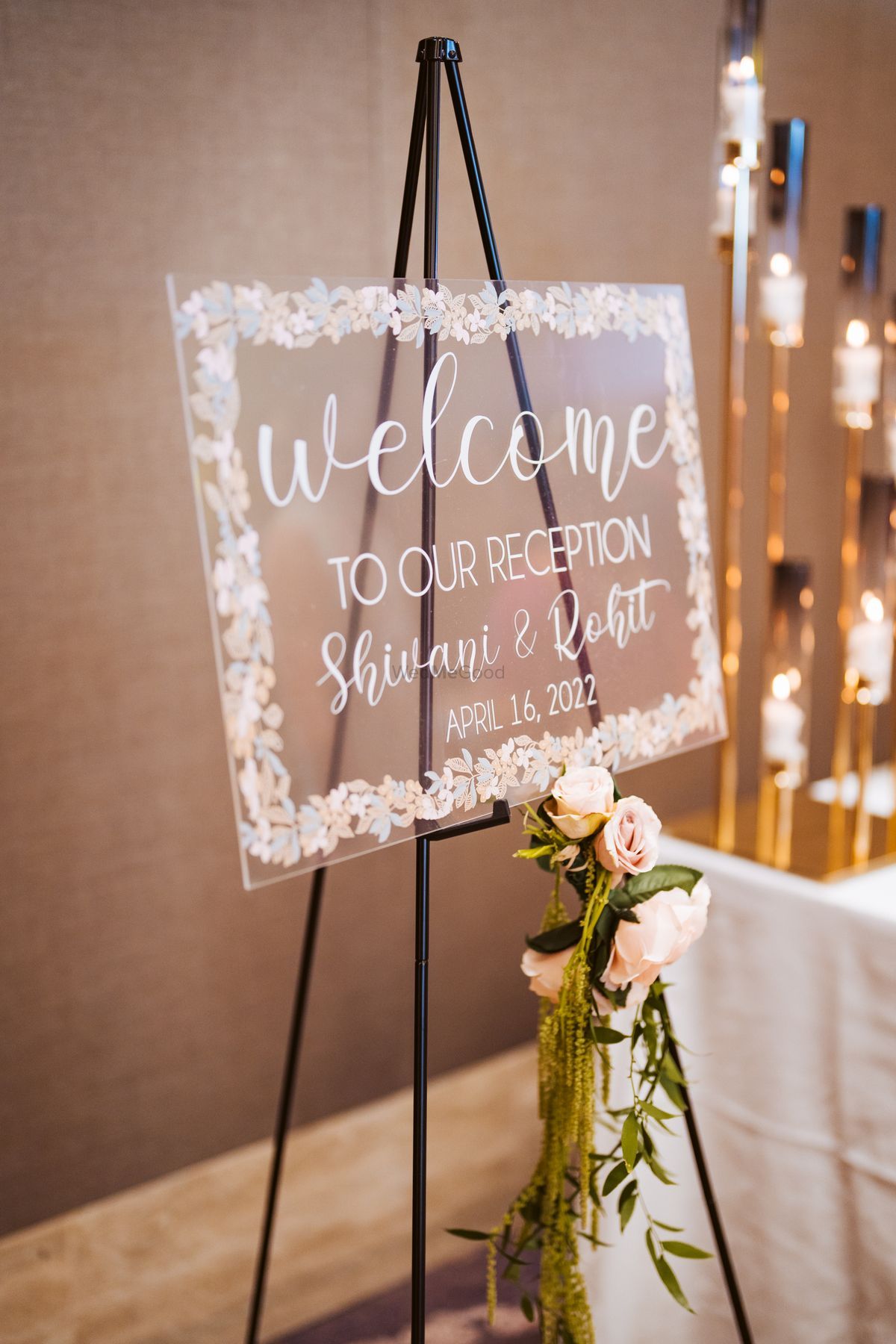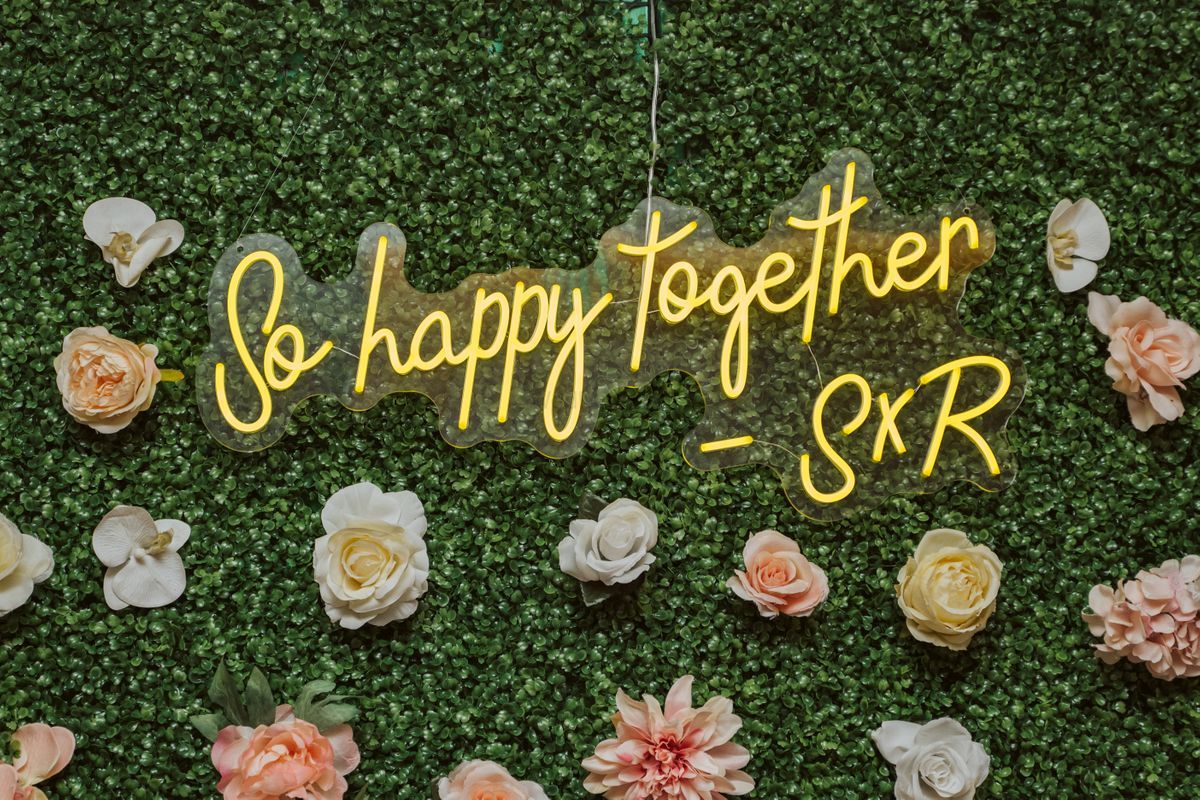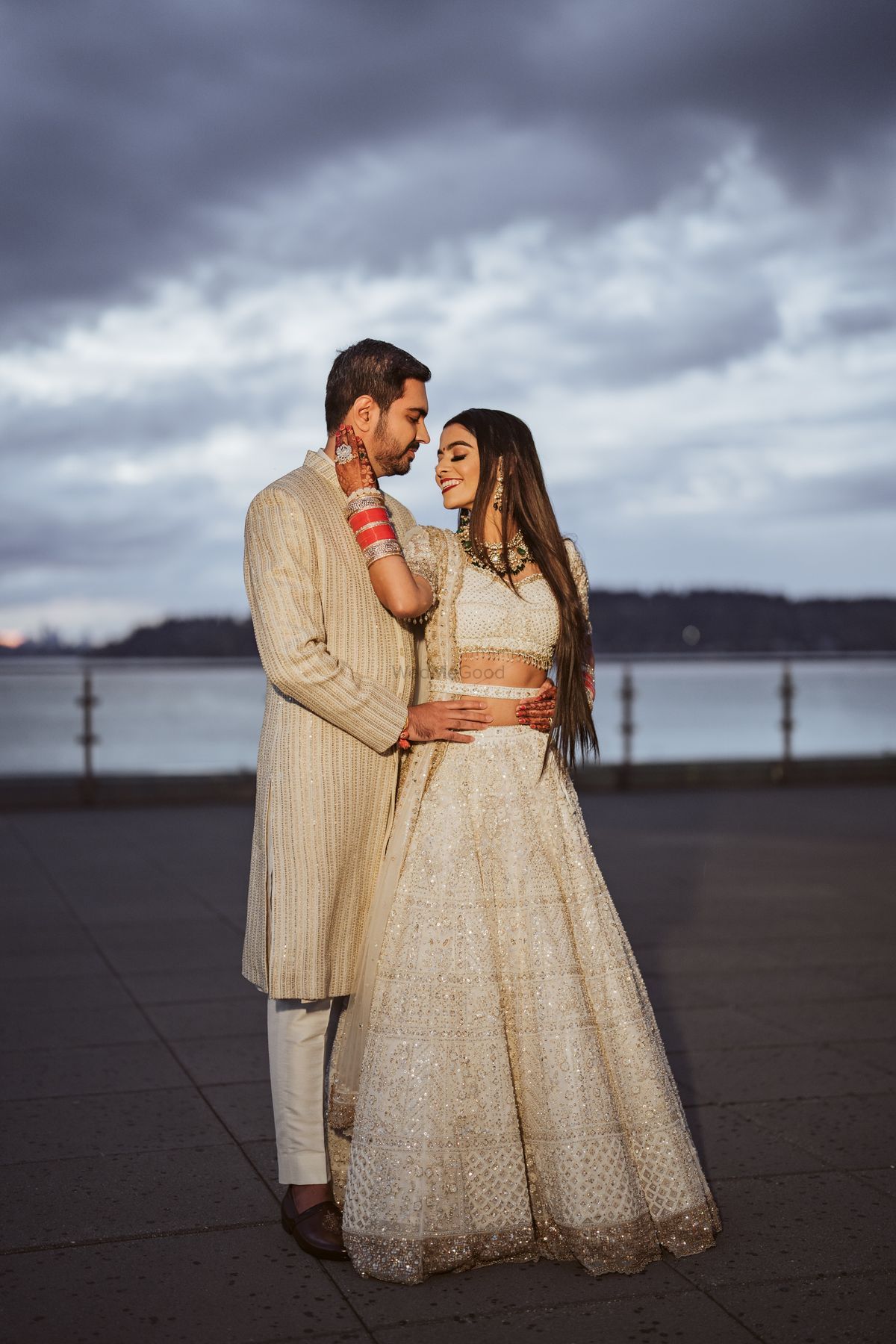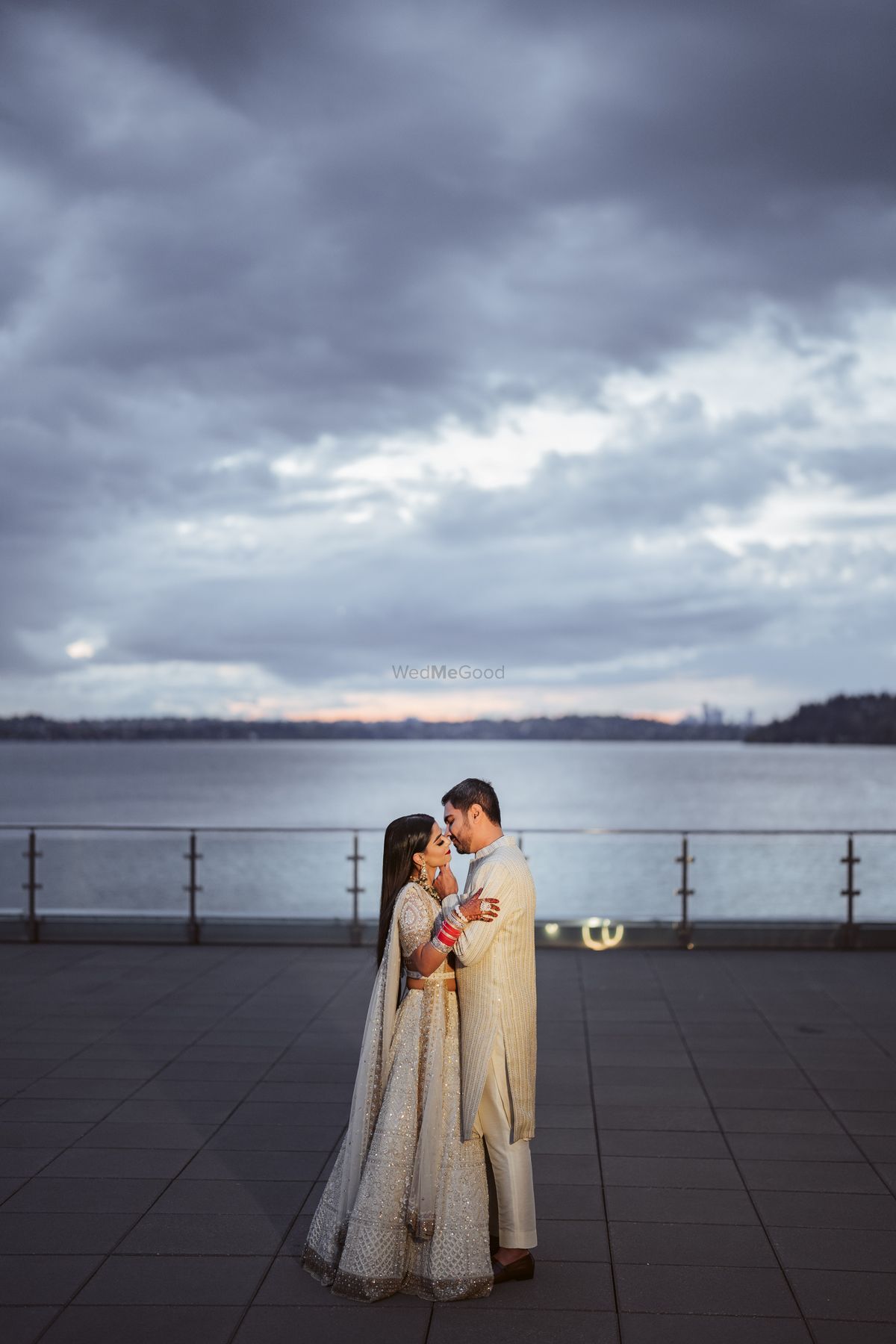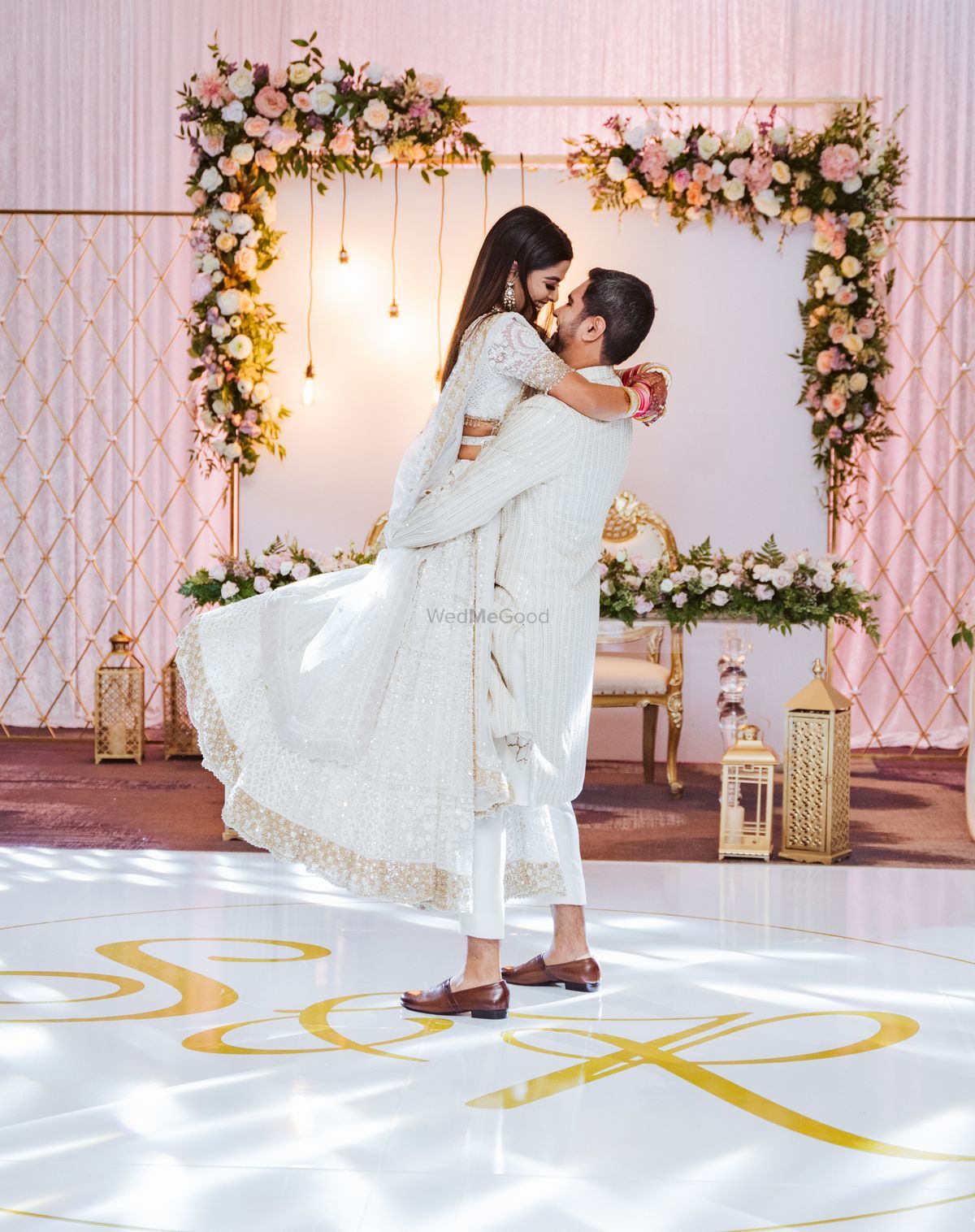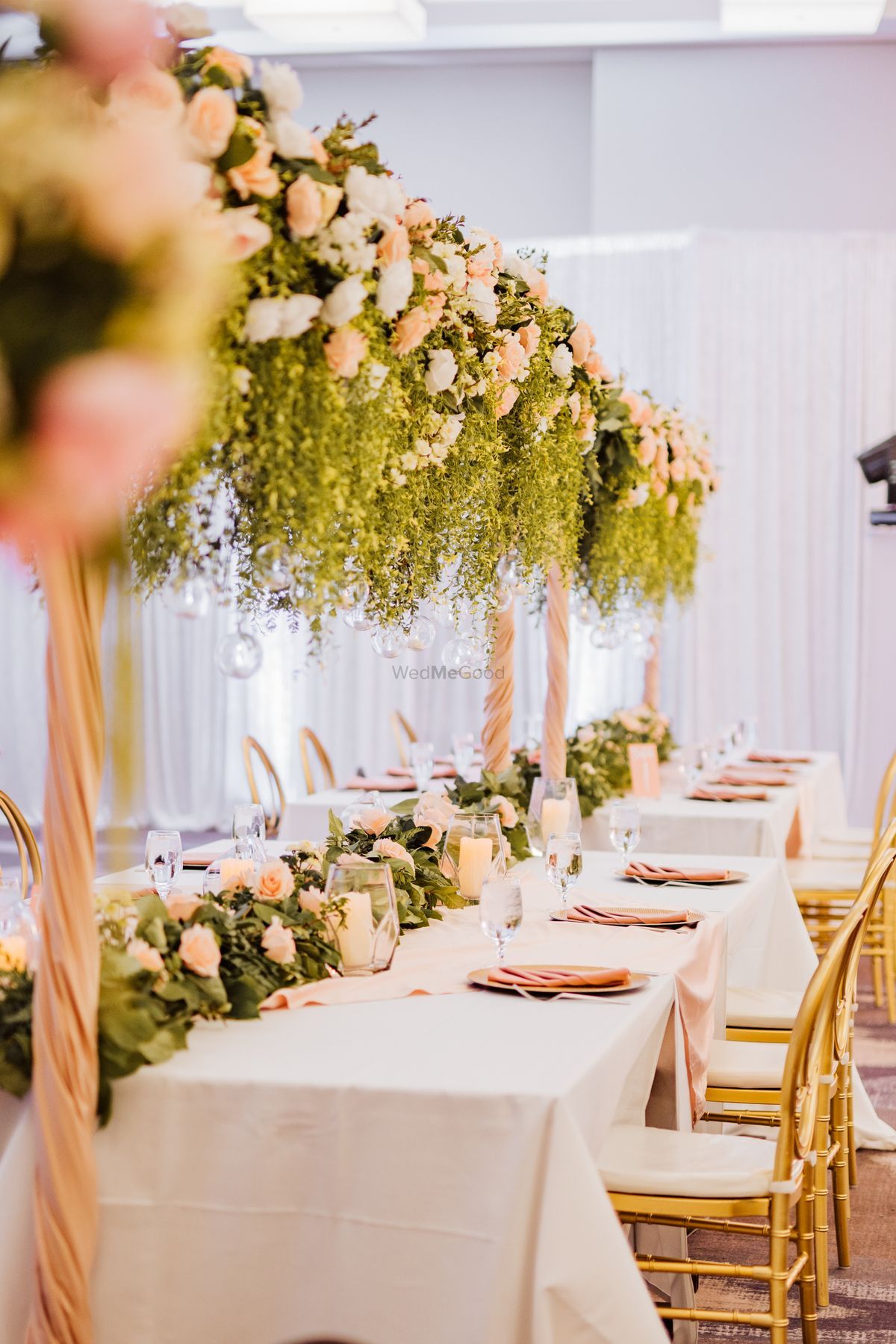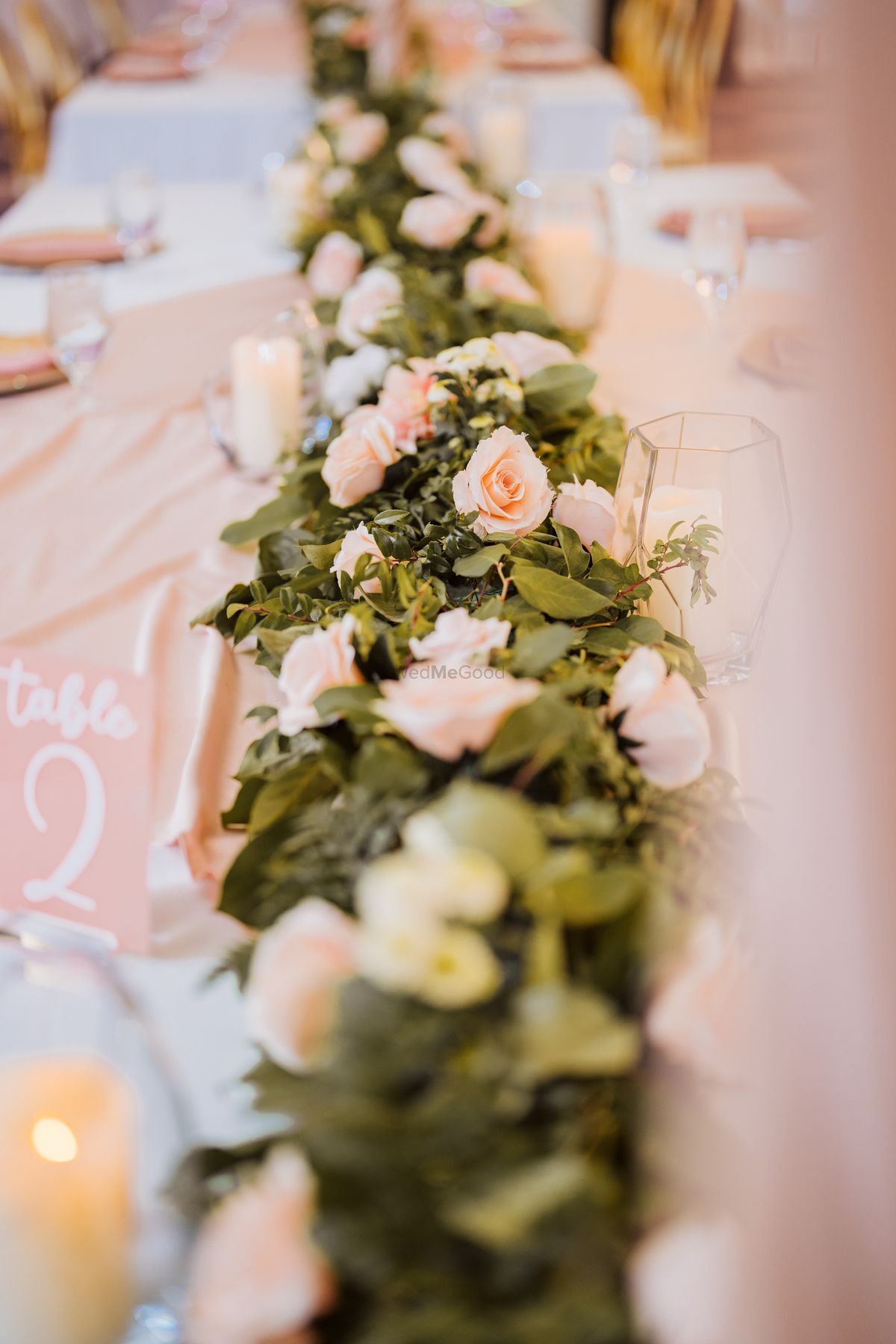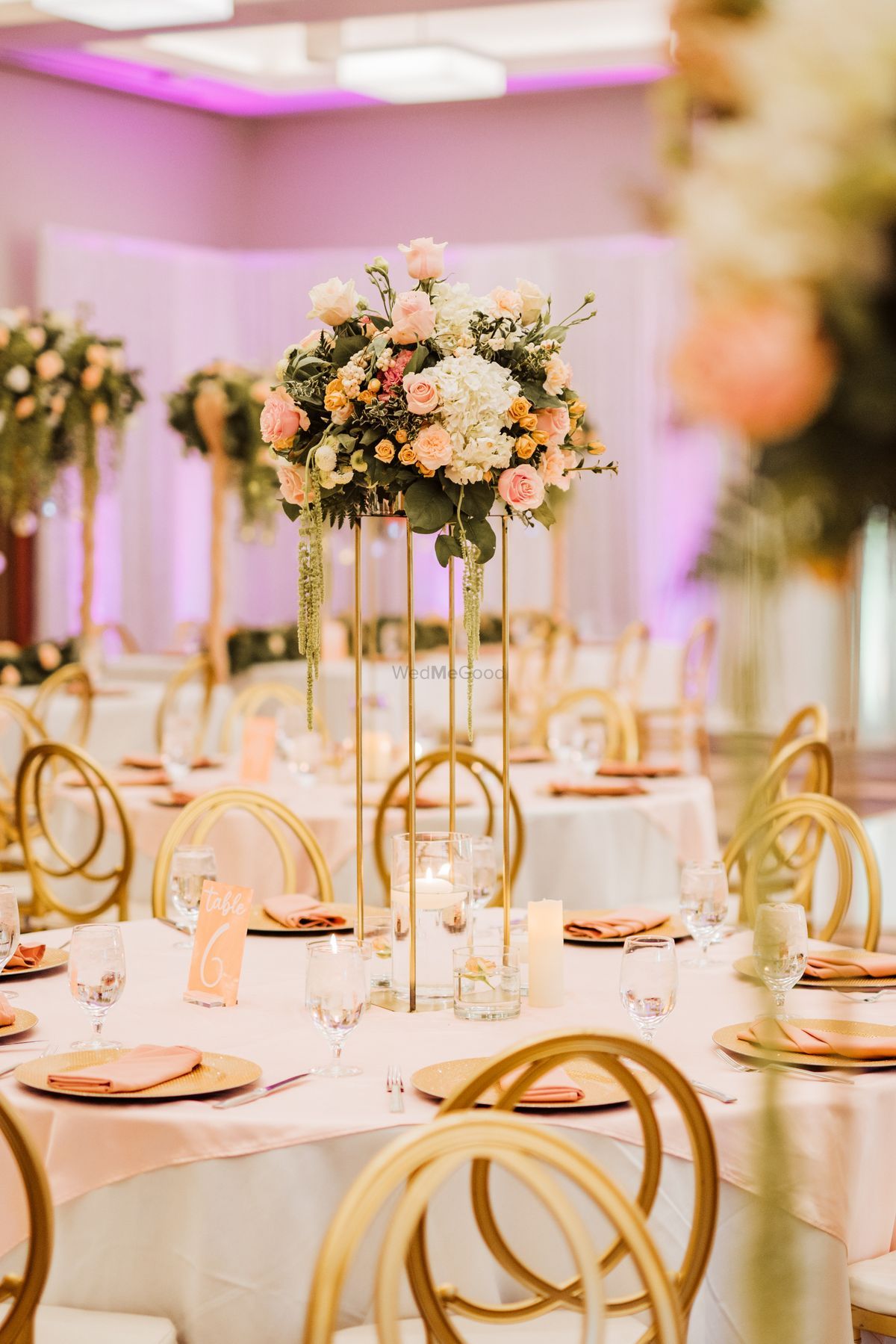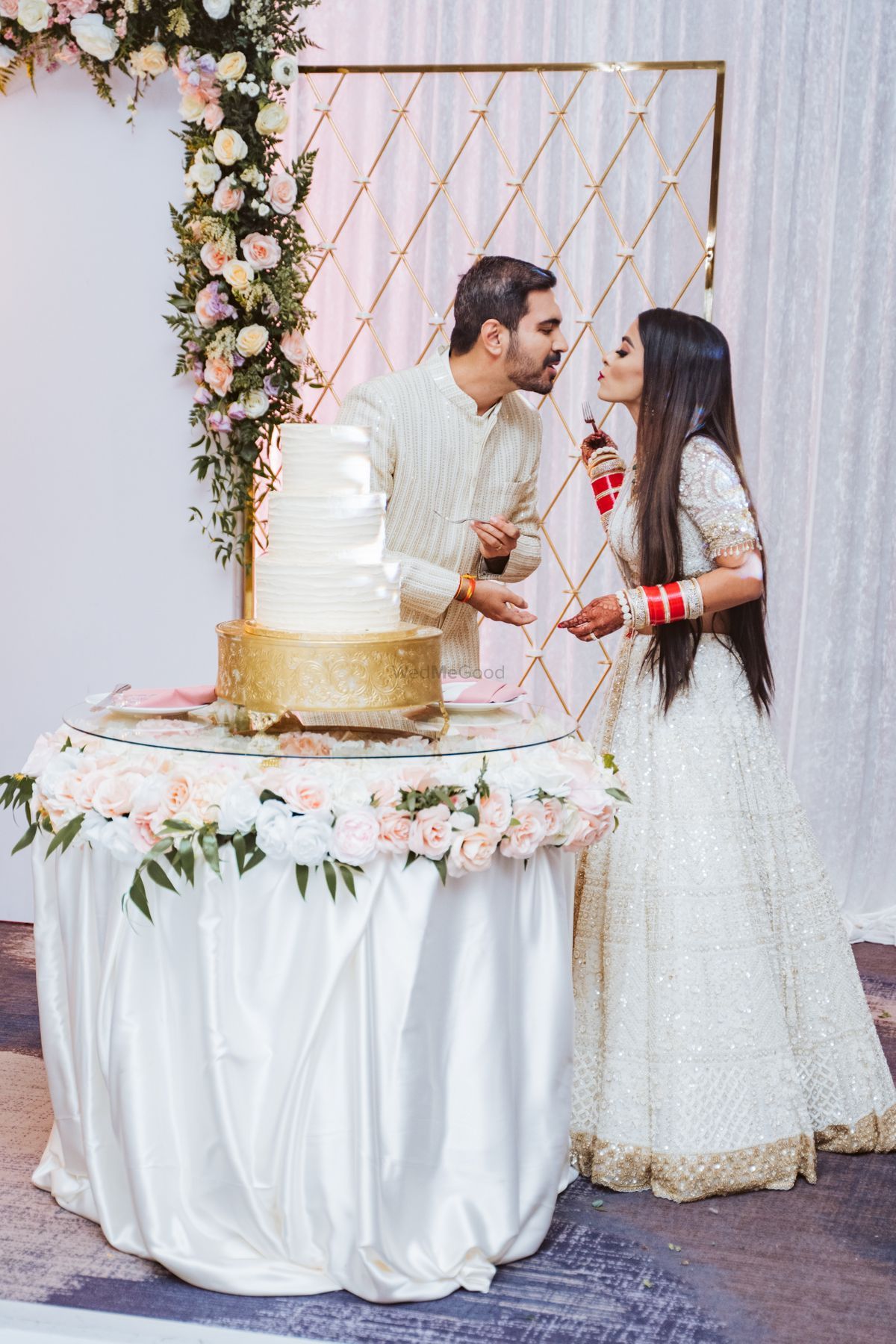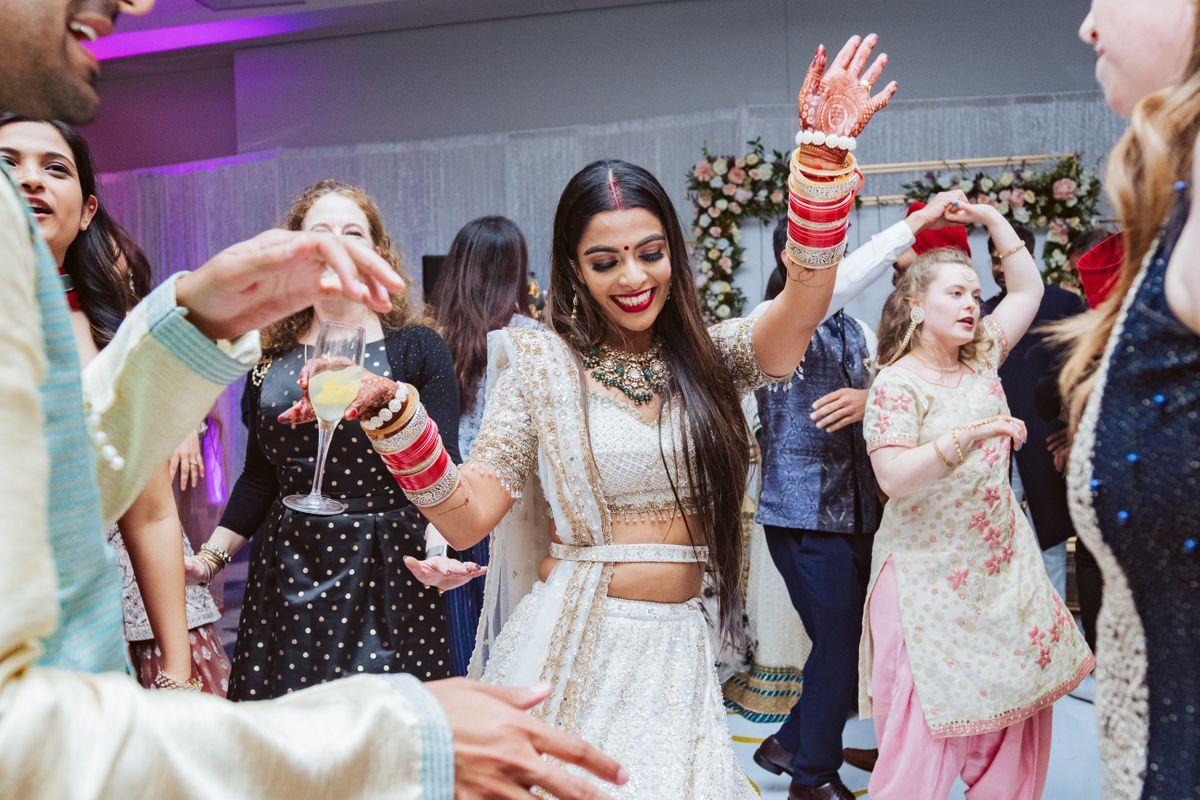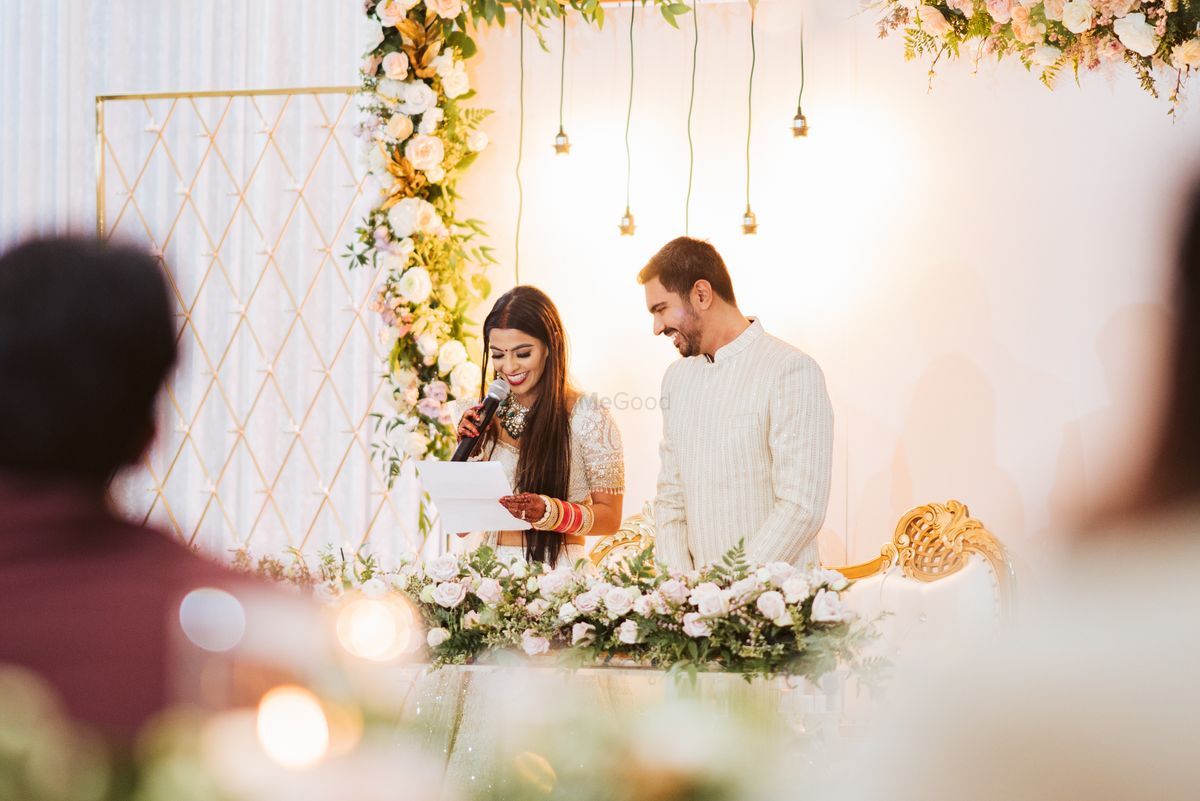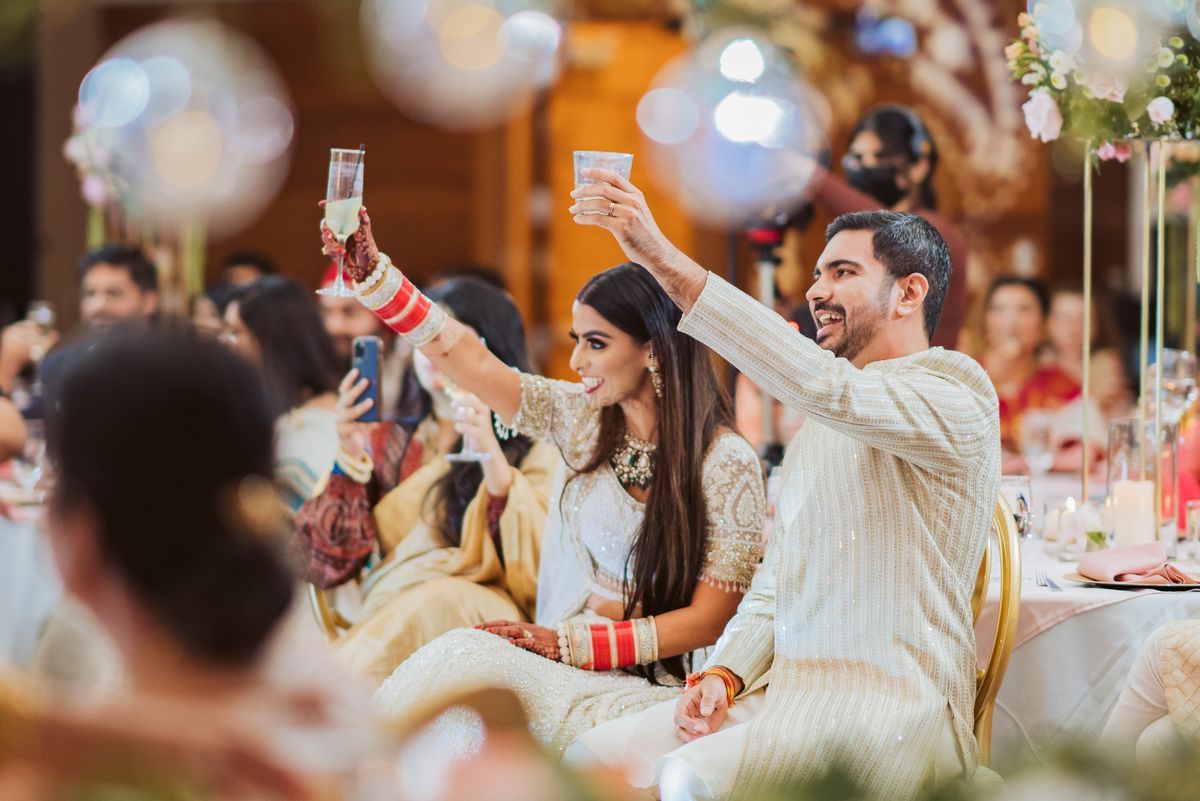 From The Bride:
We knew the pandemic had made it very hard for us to go to India and plan a wedding. As Rohit had proposed in Seattle, it was special to us and became the most obvious choice in the US. We both agreed on having a small event with just immediate family and friends. Started the wedding weekend with a mehendi house party with some of our closest friends and family. We wanted to have a very chill house party vibe with cocktails, karaoke and desi street food that would be easy for people to eat with their mehendis on. For our haldi the following morning, we set up everything in our backyard, stuck to the traditional theme of yellows. got a little bonfire going and did north indian style "nashta and chai". Another very special part of the haldi was that both our outfits were designed and partly hand stitched by one of my closest friends who was not able to make it for the wedding. 
Vendor Reviews
Photo and Video: Trufilmmakers 
This team came highly recommended by our wedding planner and we were convinced as soon as we saw their work. From the very first meeting Kamal and Sunny made us feel extremely comfortable. We were planning our wedding from out of state and the team made sure to keep in touch and have clear communication and feedback. During the events, the team was absolutely professional and always on time, they came up with the best ideas and had all of us impressed. The turnaround time for the deliverables was phenomenal. My favorite part about working with this team was how patient they were throughout the process and how they always kept their clients first.

Hair and Makeup: MakeupbySisters 
Anita was amazing throughout the 3 days of events. Her attention to detail and willingness to incorporate my feedback made this process a breeze. She planned and coordinated the hair and makeup very well for all the events and everyone loved the looks which were very different and totally apt for all the events. She accommodated some of my last minute requests and always maintained time. The best part about working with Anita was how comfortable she made me and how considerate she was about my preferences during the process.
Decor: Lafortune Decor 
Decor was the last thing we decided on since it was very hard to find a vendor that would be able to incorporate the Indian wedding elements while keeping the vibe of the events going. Irma is the owner of this small business and a one woman army. She carefully planned every little detail and made a mood board of my preferences from the get go. She also was extremely responsive and honest about the costs associated with things and made excellent suggestions to make everything beautiful and cost efficient. This is a relatively new team but they are eager to learn and are extremely responsive to feedback.
Vendors: Photography: Trufilmmakers; Bridal Jewellery: Raabta By Rahul★ 4.9 , Kanyaadhan by Dhiraj Aayushi ★ 4.2 , Paisley Pop★ 4.8 , Mortantra★ 4.7 ; Bridal Makeup: Makeup by Sisters; Bridal Wear: Seema Gujral Design★ 4.2 ; Groomwear: Sawan Gandhi Collection, Ankit V Kapoor; Decor: LaFortune Decor; Catering: Kanishka Indian Cuisine; Venue: Hyatt Regency at Lake Washington; Henna Artist: Jhilmil Henna Art; Choreographer: Natya Social Events; Planner: KPstyle events; DJ: DJ Rocky RSV