Questions To Ask Your Makeup Artist Before Booking Them For An Intimate Wedding!
BY Apoorva | 10 Jul, 2020 | 9574 views | 4 min read
There are a millions of questions that are running through a couple's mind now that they are getting to plan intimate weddings. Out of the hundred things that you need to take care of, one of them is your wedding vendors. And the most important one during a pandemic is your bridal makeup artists as they are the ones who are going to spend maximum time with you face to face. So before hiring a makeup artist for wedding, there are some questions to ask the makeup artist. These questions will help you to get a clearer view while planning your stunning intimate wedding!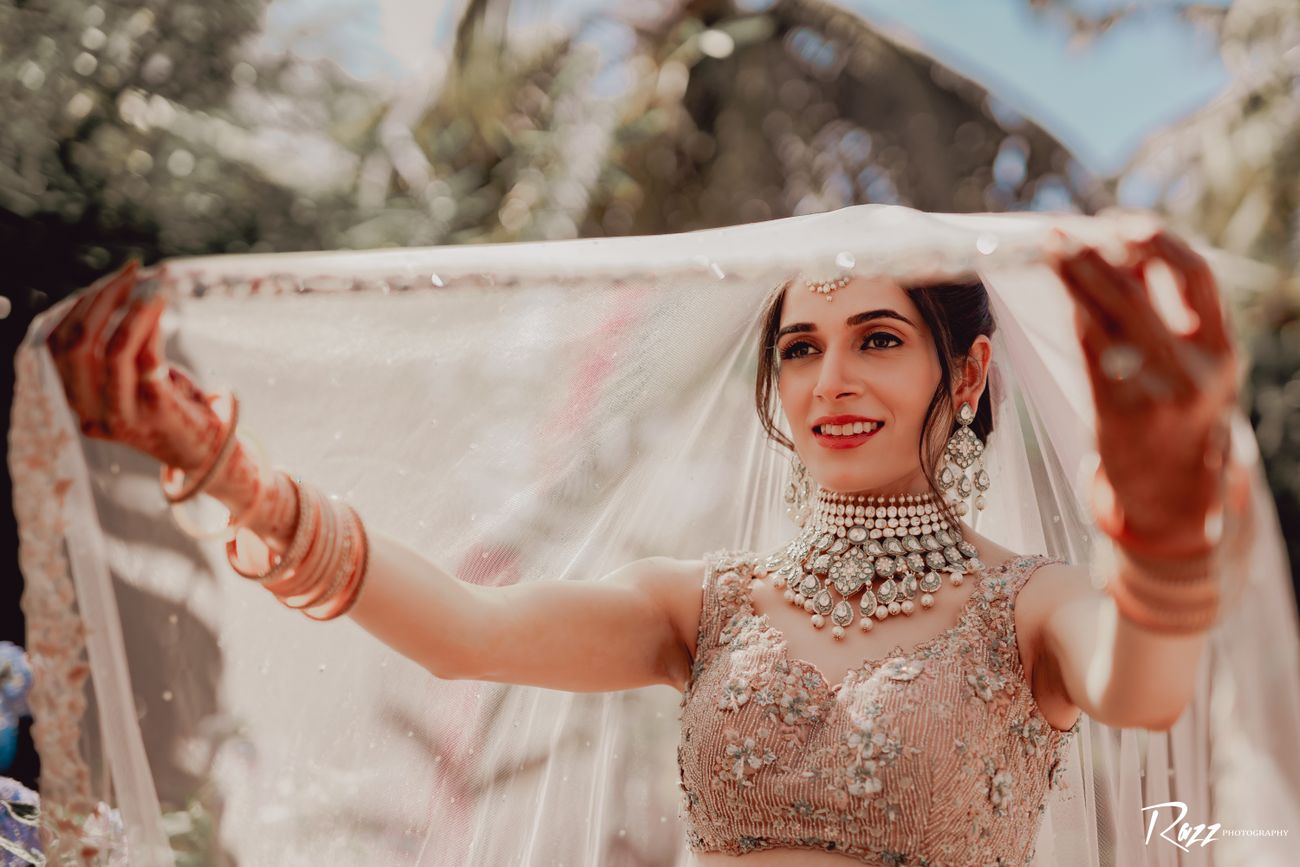 Image via Mehak and Sajal's Real Wedding
Are You Available To Do An Intimate Wedding In The Current Times?
Not all bridal makeup artists have started work so if you are scouting for your dream bridal makeup artists, we suggest you break the ice with this question. If they aren't taking bridal bookings and you are planning an intimate wedding a few months later, ask them when they would be open to bookings so you can have that information on hand.
How Far In Advance Should You Book Wedding Makeup Artist?
Booking a makeup artist for your wedding is a completely different scenario during a pandemic. Ensure that you have a date fixed or at least the week, so that you can book your MUA accordingly. There is no specific timeline, so as soon as your date is fixed, we would suggest booking your makeup artist.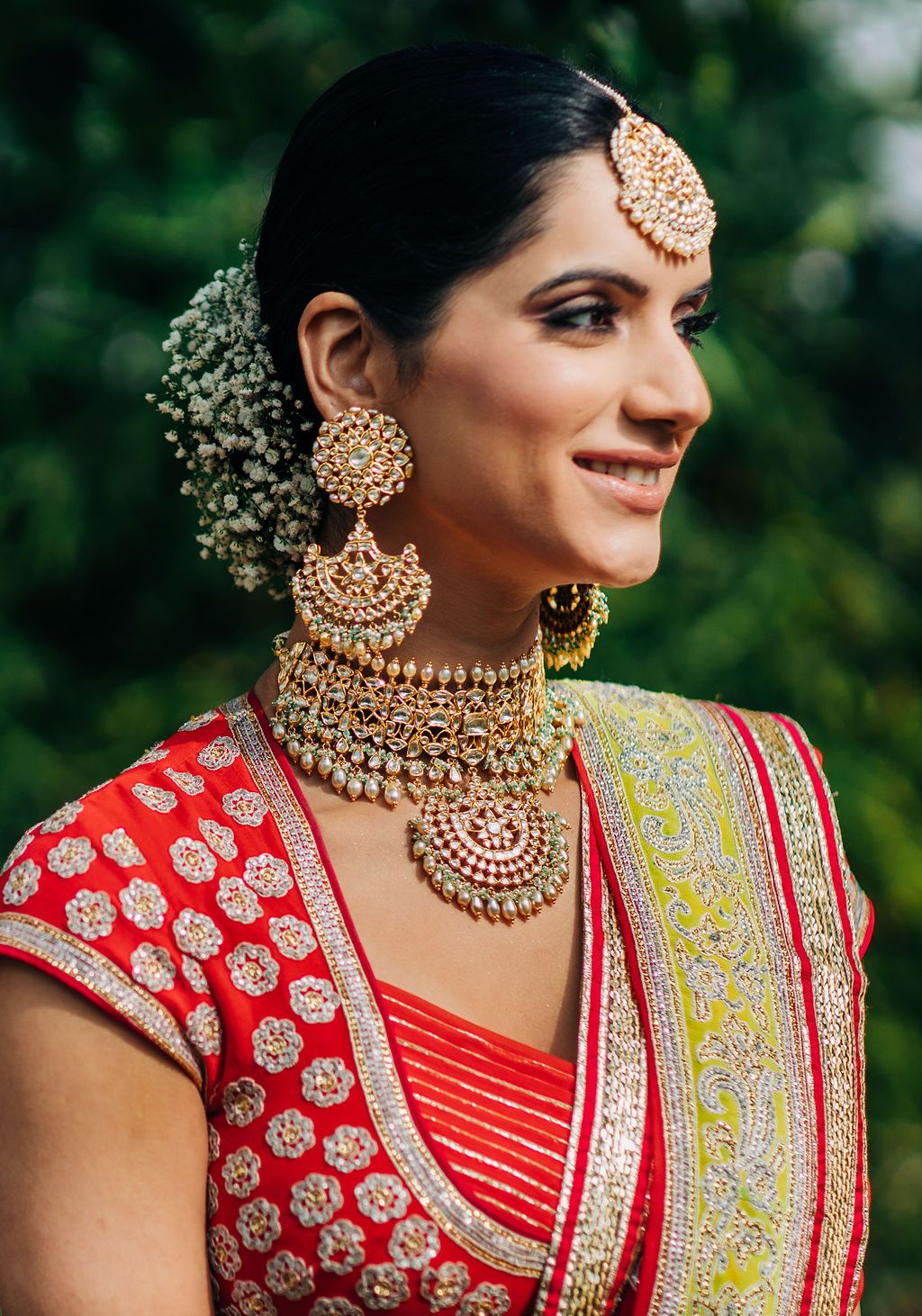 Image via Sanya and Arjun's Real Wedding
Will You And Your Team Travel To The Location?
Some bridal makeup artists are functioning out of their own spaces so if you are looking for the makeup artist to travel, ensure you ask them that. Share the location of the place that you will be getting ready at and confirm the same before booking makeup artist for the wedding.
How Flexible Are You With A Date/Venue Change?
Before booking the makeup artist for your intimate wedding, ask them if they are open to a date change or a venue change option, especially if you haven't zeroed down on either one of them while booking. This way the makeup artist will also be in the know and can adjust her schedule, or simply tell you if they aren't comfortable with change of date/venue.
How Many People Will Be Coming In With You?
This is one of the most crucial questions to ask makeup artist! Since we are following multiple norms when it comes to hygiene, lesser the number of people around you, the better. If your bridal makeup artist wants to get 5-6 people, it's something that you may want to reconsider unless you have ample enough space to spread out.
Will The Hairstylist Be On Your Team Or Do I Need To Book Them Separately?
Some makeup artists look into makeup only and require a spate hairstylist. A different vendor means extra cost as well as more people. Ask your makeup artist if they will be bringing in a hairstylist or do you need to book a hairstylist separately!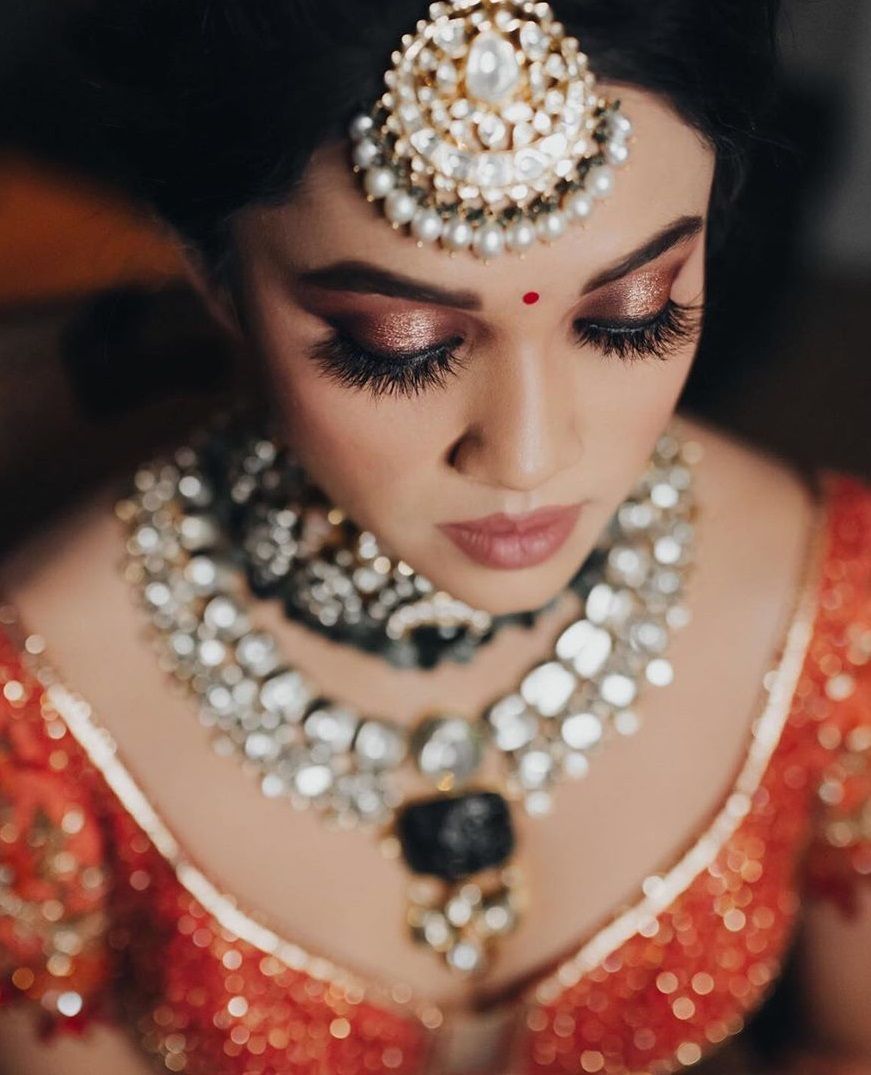 Image via Recall Pictures Photography★ 4.1
What Are The Safety Protocols And Norms Do You Follow Between Your Bookings/Brides?
VERY important! It's essential that follows all the sanitization guidelines. All brushes and sponges should be sanitized. The team should wear masks as well as gloves. Everyone coming to the wedding, including your makeup team should have a temperature check done.
What Are Your Charges And Does It Include Any Makeup Artist Security Deposit?
Many makeup artists have changed their rates during the pandemic and also, for intimate weddings. Enquire about the rates and also check if there is any security deposit required for booking the date, like an advance.
What Is Your Cancellation Policy?
Given the current scenario things can change within the week, which includes the wedding getting cancelled or postponed or the makeup artist not being able to come in. Ensure that you have a cancellation policy in place so that you aren't or your money isn't stuck. 
If you are looking for more details, here is a list of 10 more questions you must ask your bridal makeup artist. Along with that, here are some of the things you should know before booking your makeup artist for your wedding!