Quick And Easy Hacks To Plan A Budget Roka While You Sit At Home!
BY Apoorva | 17 Apr, 2020 | 10482 views | 4 min read
Who says budget wedding events can't be fun and pretty? Planning a budget roka takes effort, time and of course some brilliant hacks. While you are quarantined at home, you have all the time to do the planning and research that a fun and lively roka will need. As for the wedding planning hacks and ideas, we have this list of easy to do hacks that will help you plan the budget roka of your dreams!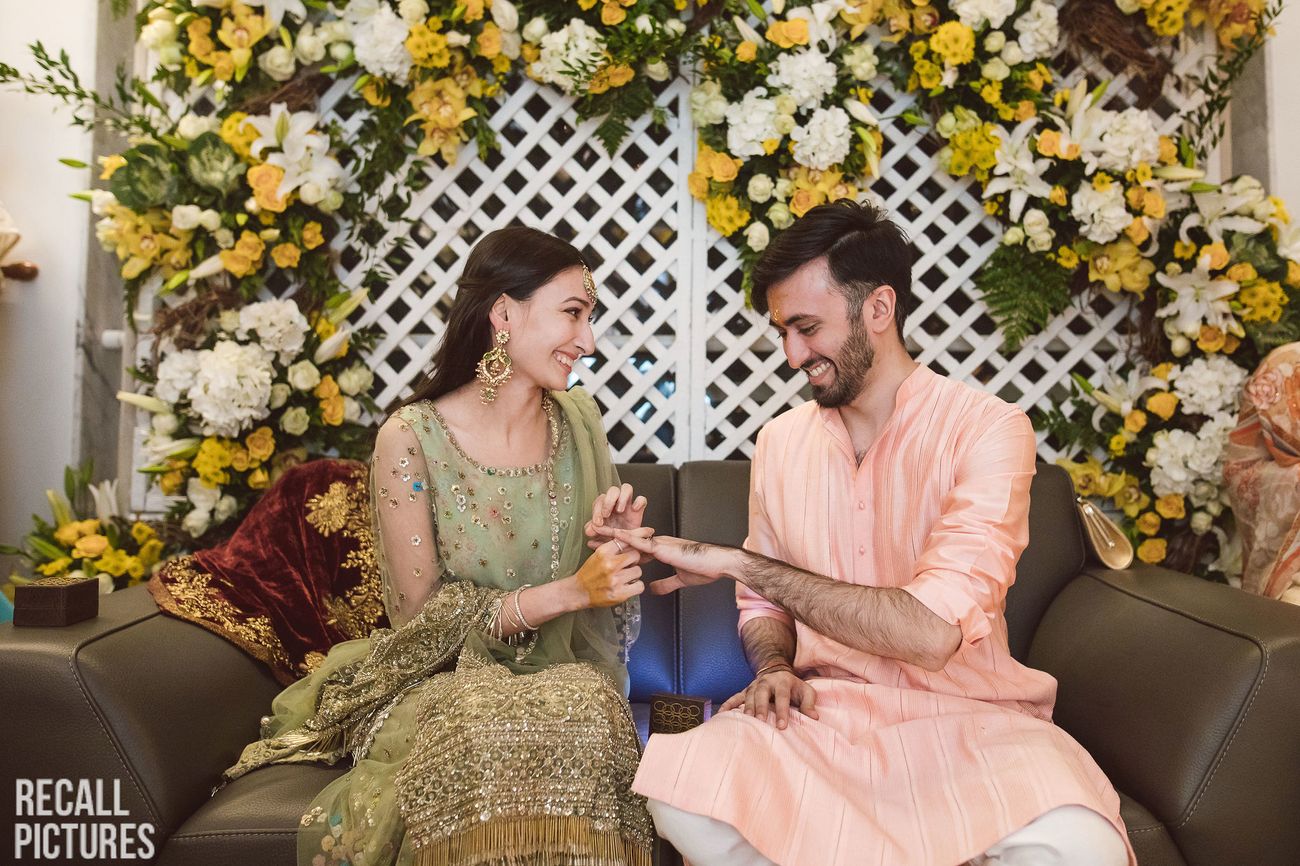 Image via Tanya and Neev's Real Engagement
Cut Down Your Guestlist
Intimate wedding events is going to be key after the lockdown is lifted. Even if the Government allows large events and functions, it's important to curtail your guest list. This way you can have hygiene control as well as fit it in your budget!
Opt For A Home Venue
Pick a venue that will accommodate your intimate guest list and doesn't have a decorator monopoly or anything that will add to your cost. You can do it at the terrace or lawns in your home or at a family's terrace/lawns. Most gated communities today have a banquet hall facility and clubhouses too, so check with you society when you are looking for a venue!
Image via Tuhina and Philip's Real Wedding
Pick Your Outfits Wisely
You don't need to spend a bomb on your roka outfit, especially of you are having an at-home event. Pick something that is classic that can be re-used and doesn't have a huge price tag. You can also borrow a saree from your mom or even grandmom's wardrobe if you don't want to spend. If you want to go designer, we would recommend checking out new labels online as you are at home and checking out their collections before you shop. We loved this bride's elegant roka outfit which was in such a great colour! 
Entertainment
You don't need a DJ for a simple roka event. If you have a cousin or friend who is a budding DJ artist, you can hire them or simply borrow a good sound system to play music. Create your own playlist as you are quarantined at home and you are good to go!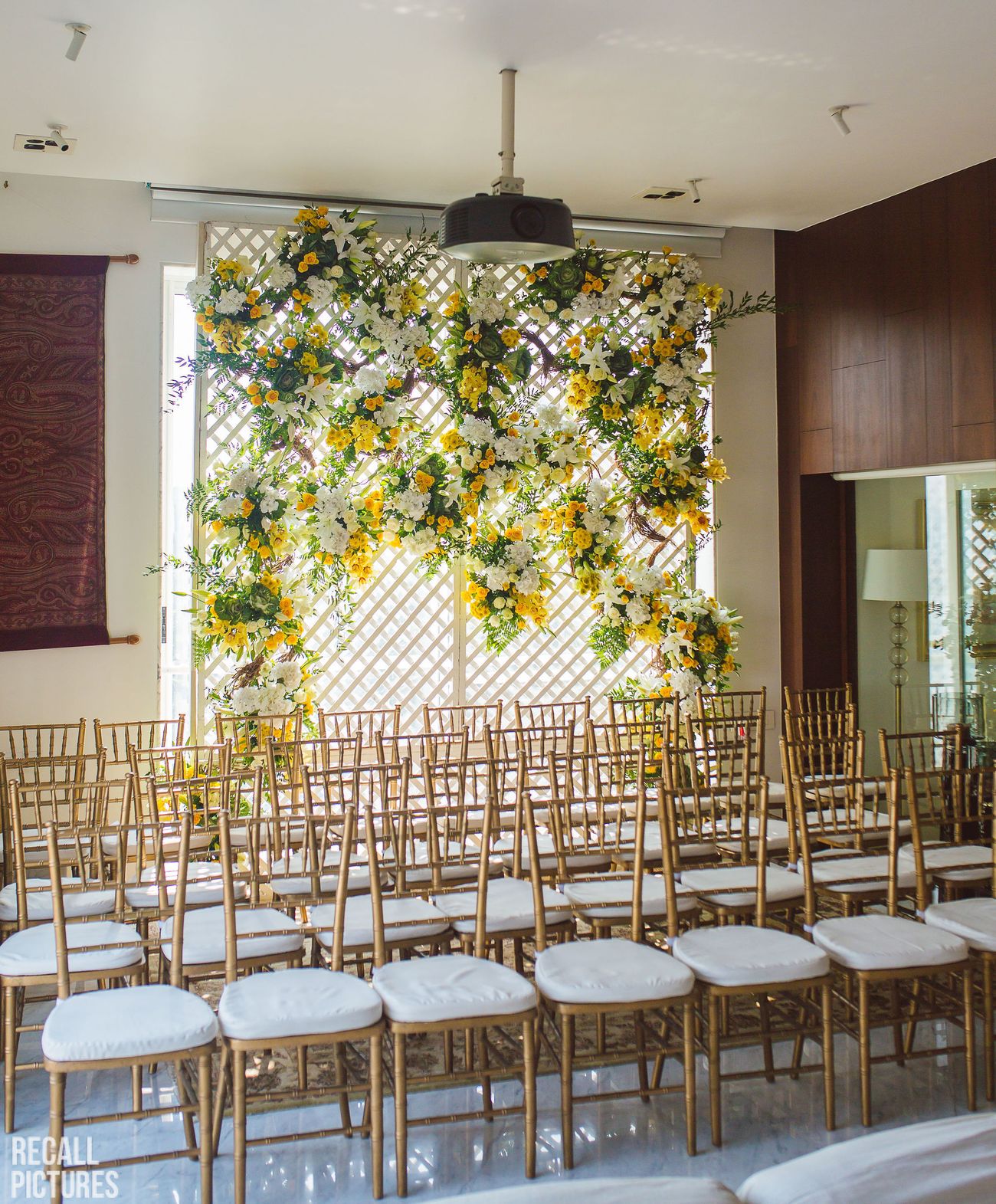 Image via Tanya and Neev's Real Engagement
Do Up The Décor
Just because you have a budget roka doesn't mean you need to do away with décor. In fact there are brilliant ways to light up a venue with different décor hacks. Check these 15 décor ideas that cost you less than Rs 5000!
Say Yes To Delicious Food
Food is the one element in any wedding function that you shouldn't compromise on, especially in terms of quality and taste. But that doesn't mean you need to spend a bomb on it. Pick a good yet limited menu for your roka to avoid the extravagant spend. Pick an appetizer or two, have 3-4 main course dishes and two desserts. If you are having a cake, you can have that served as one dessert!
DIY Your Favors
Use this quarantine time to create or plan beautiful DIY favors for your guests. You can check out these beautiful DIY favor ideas or even simply browse online if you have something specific. This is also a great time to try baking and see if you could do some fun cookies or brownies as your favors!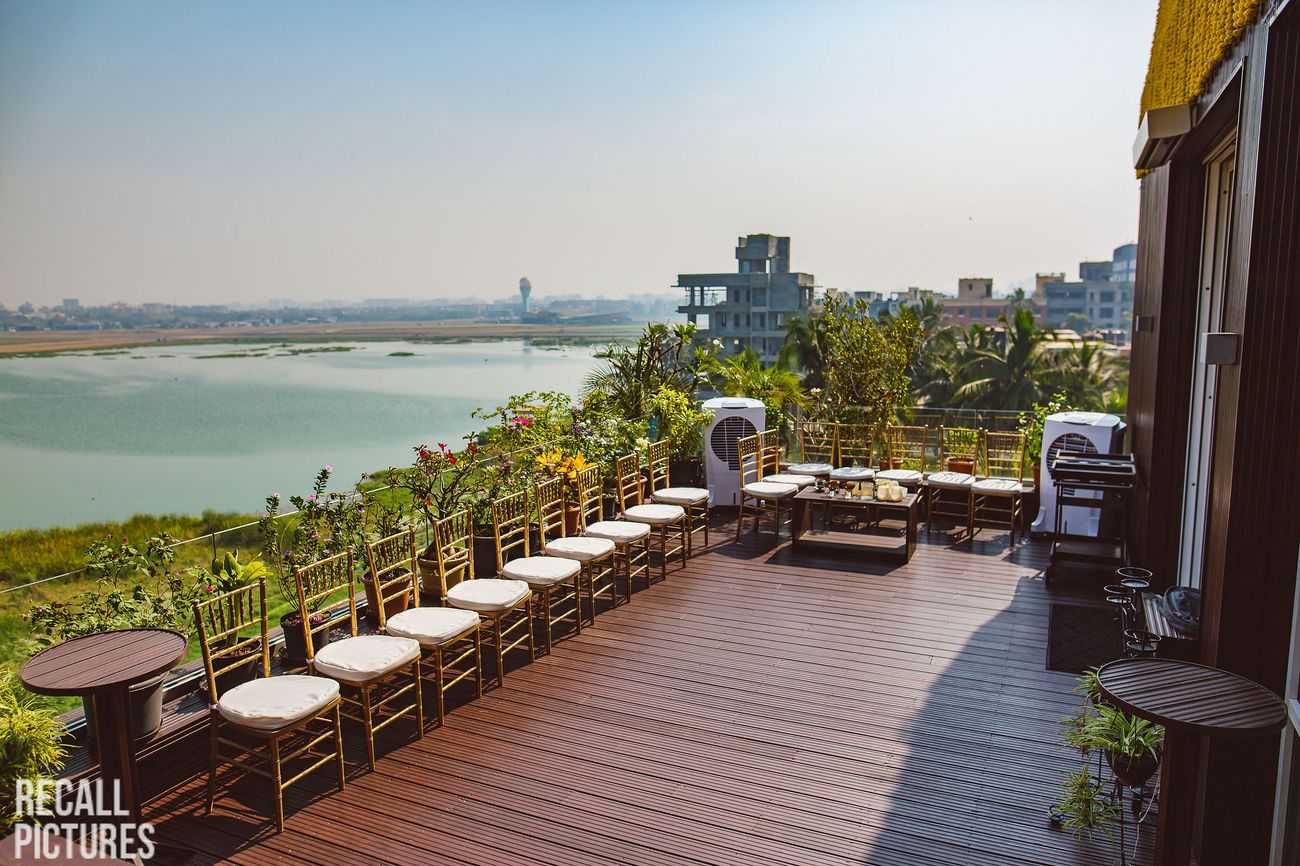 Image via Tanya and Neev's Real Engagement
Cut Down On Unnecessary Expenditure
In every wedding event there is a list of unnecessary expenditures that you can cut down on without negotiating on the fun element of your event. Here are some of the expenses that you can say no to!
Printed Invites – Not only are digital invitations more creative and fun (think GIFS and videos!) but they also cut down printing costs and the effort of mailing or going over to invite people!
Exotic Flowers – While they look gorgeous, they cost more, the transport used to deliver them costs more and honestly, local flowers are much more sustainable!
Understand your venue – While we love décor, it's important to understand that your venue should decide your décor. If you have a garden venue, don't use flowers – use simple paper décor or if it's beautiful as is, leave it be!
Cake – Love a 5-tier cake? Save it for the wedding! Opt for a small customized cake to cut and for pictures and have the same non-decorated cake at the back to serve all your guests. Not only will it save you loads of money, it will also keep everyone happy!