Raw Silk or Georgette? Stylists Reveal Which Material Is Better To Get A Custom Made Mehendi Lehenga!
BY Garvita | 04 Oct, 2019 | 4878 views | 3 min read
In no mood to buy a readymade outfit for your Mehendi? But you've zero knowledge about fabrics! And you also cannot leave it to the designer or boutique to decide, because no matter what, they'll always look for means to save more. So, we picked two of the most popular fabrics used by brides for their wedding outfits, and thought of shedding some light on the same to make the 'custom made Mehendi lehenga' route a smooth ride for you!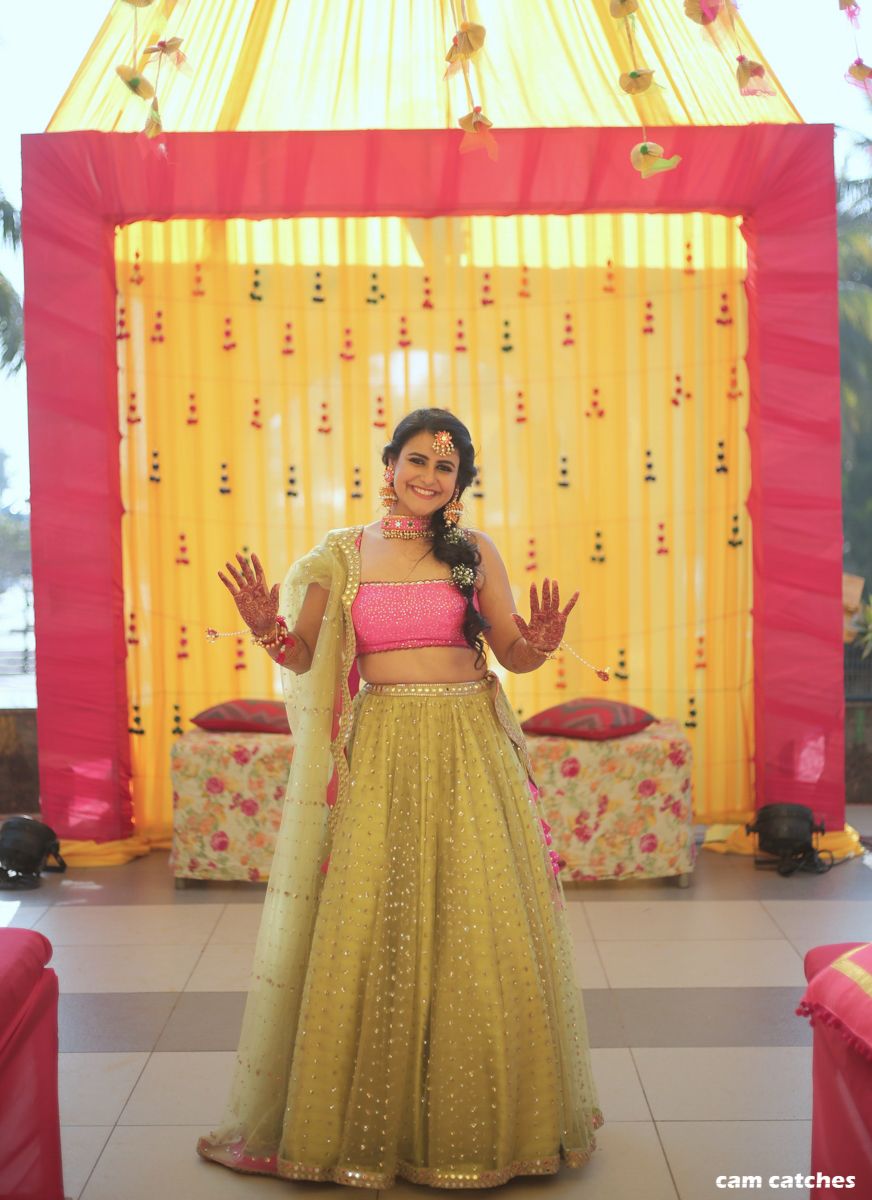 Image via Prithvi & Siddhant
If it's a summer wedding, then we'll highly recommend you to get a Georgette lehenga made, because the fabric is light, and it'll make it easy for you to have fun and enjoy your Mehendi ceremony without any discomfort caused by your outfit!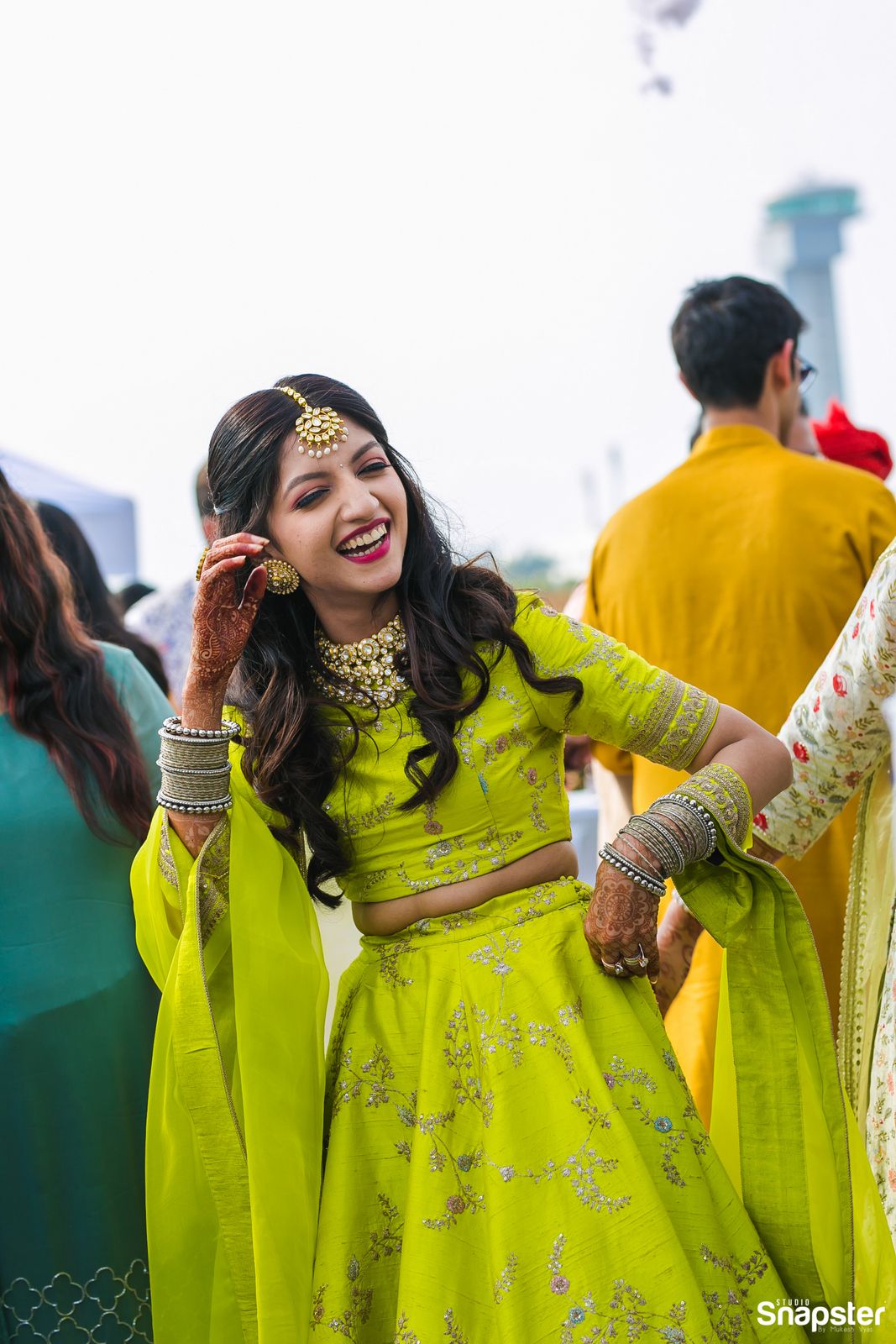 Image via Sabyasachi Mukherjee
Raw Silk would be your best bet for a winter wedding, not only because it looks rich but also for the warmth that it'll provide to you! 
While Georgette is a fluid fabric and looks good on every body type, on the other hand Raw Silk is stiff and super flared. Perfect for brides-to-be with narrow built. 
Raw Silk is expensive as compared to Georgette in term of the price!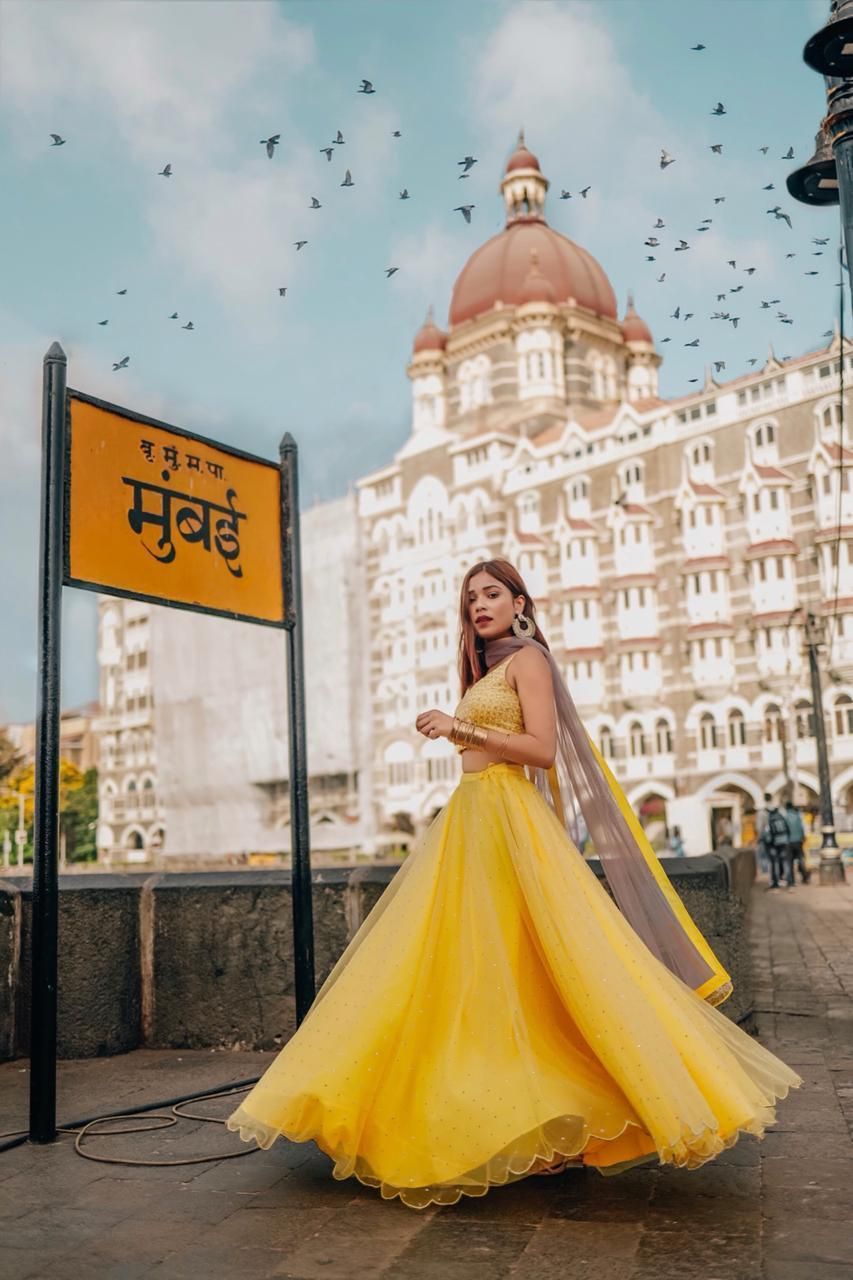 Image via Doree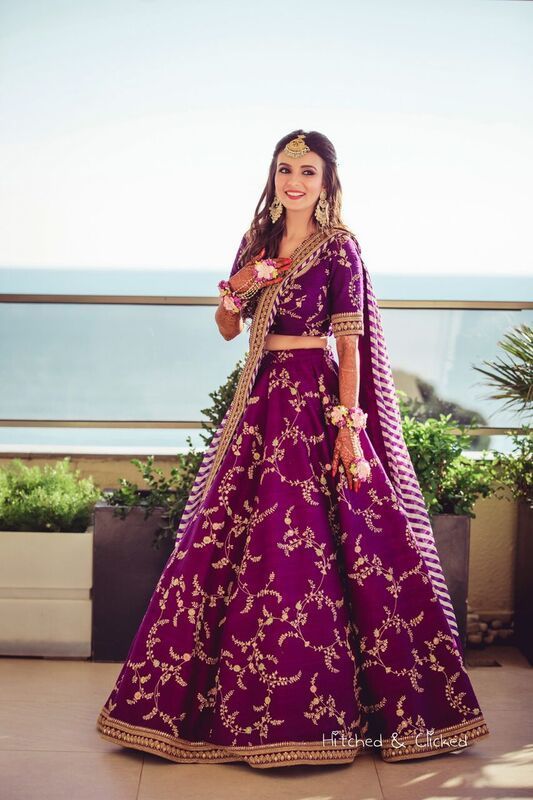 Image via Hitched and Clicked
In case you're planning to get intricate embroidery and embellishment added to your Mehendi lehenga it's always better to get it made in Raw Silk, as it'll hold on to the weight of the details. Whereas, Georgette may not hold the weight of zardozi, stones, beads or sequins, and wear out way too early!
If you are a ghera lover and want to give huge ass volume to the lehenga, then you should go for Georgette, as Raw Silk being stiff may not bring good volume to the outfit.
And if these details weren't enough, read to what the fashion experts have to say -
While Sukriti Grover, a famous celebrity stylist, says "Georgette is a lightweight crinkled and a more sheer fabric thus way better for a dreamier setup and summer weddings this fabric is a win-win! For heavy handwork and embellishment raw silk is a better fabric. Georgette may not hold the weight of embellishments such as zardozi, stones, beads and sequins if the design is too intricate. Thus if you go for the traditional and ethnic look this fabric is a great choice."
On the other hand, stylist Sana Jaisingh says, "Raw silk looks very rich but is perfect for an Indian outfit and will look good for a shaadi rather than a Mehendi function. It looks heavier and gets a little difficult to carry at times. Also, raw silk cannot be worn in summers whereas georgette is a free-falling fabric and can be carried easily by everyone. I feel Mehendi outfits should be comfortable. Georgette can be worn in any weather. Mehndi is a very fun function in which a girl is anyway restricted as she has henna on her hands so a georgette fabric lehenga is perfect as its easy breezy and lets u be free." 
Woah!! That's too much info. But we hope it solved your dilemma of choosing one of the two fabrics. Do tell in the comment which one did you pick!