Real Brides Reveal: One Bridal Jewellery Piece They Rewore Again And Again Post Wedding!
BY Apoorva | 26 Apr, 2022 | 528 views | 4 min read
Your wedding jewellery is one of the most important and expensive investments you make in a wedding. So naturally you want to make the most use of it! While not all pieces have re-wear value since you can't wear bridal jewellery every day, its essential that you pick pieces that can be restyled in ways that you love. A pair of earrings that you see yourself donning again and again or a diamond bracelet you can add to your arm stack. Not quite sure what to pick? Take cues from our real brides who tell us which was that one (or more!) piece of bridal jewellery that they re-wore post the wedding!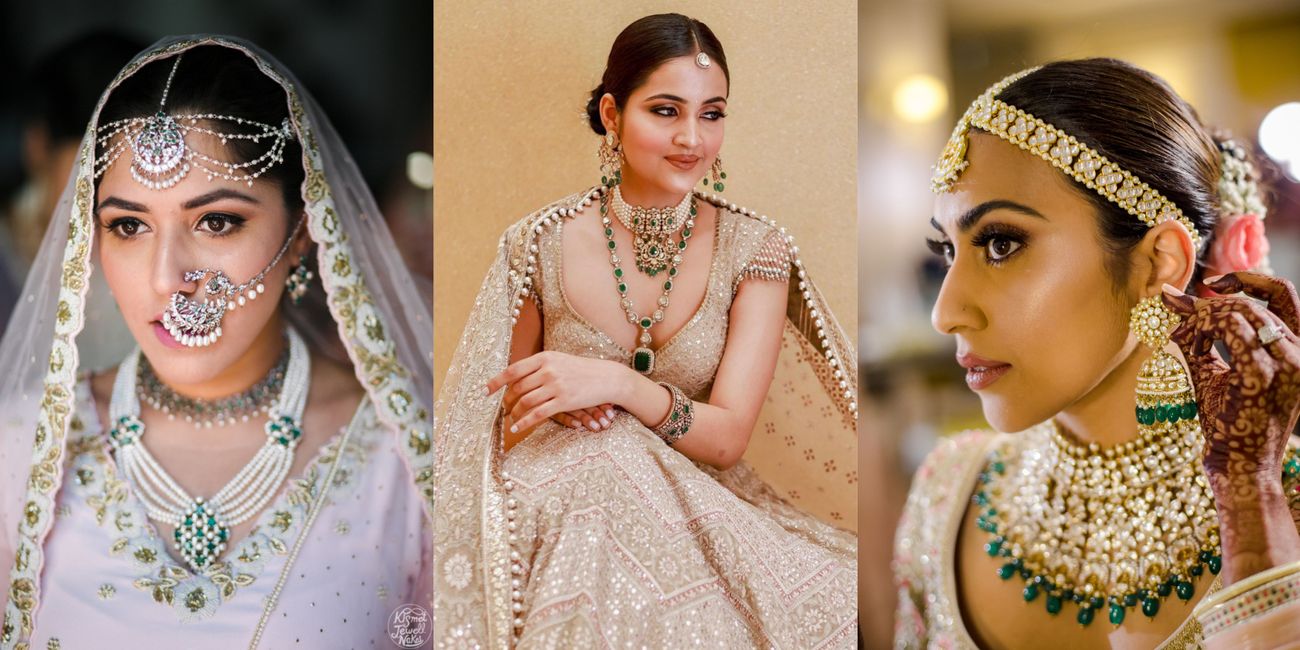 Sania says
I would have to say it would be my wedding polka jhumkis. I love jhumkis and I wanted it to be a part of my bridal look because I knew I would reuse it. I got emerald and diamond ones so that they can be paired with a number of outfits and also, plain diamond/polka ones look too heavy and typical. I love how I can wear it with an anarkali as well as a heavy benarasi saree.
Brinda says
One bridal jewellery items that I still get use out of will be my solitaire neck piece. It's a simple line of diamonds, nothing else and I layered it with other heirloom pieces on my wedding day but it's a jewellery item I wear again and again. In fact I had to fight to get it made as my mom thought I should buy something more elaborate and heavy and now even she wears my solitaire line!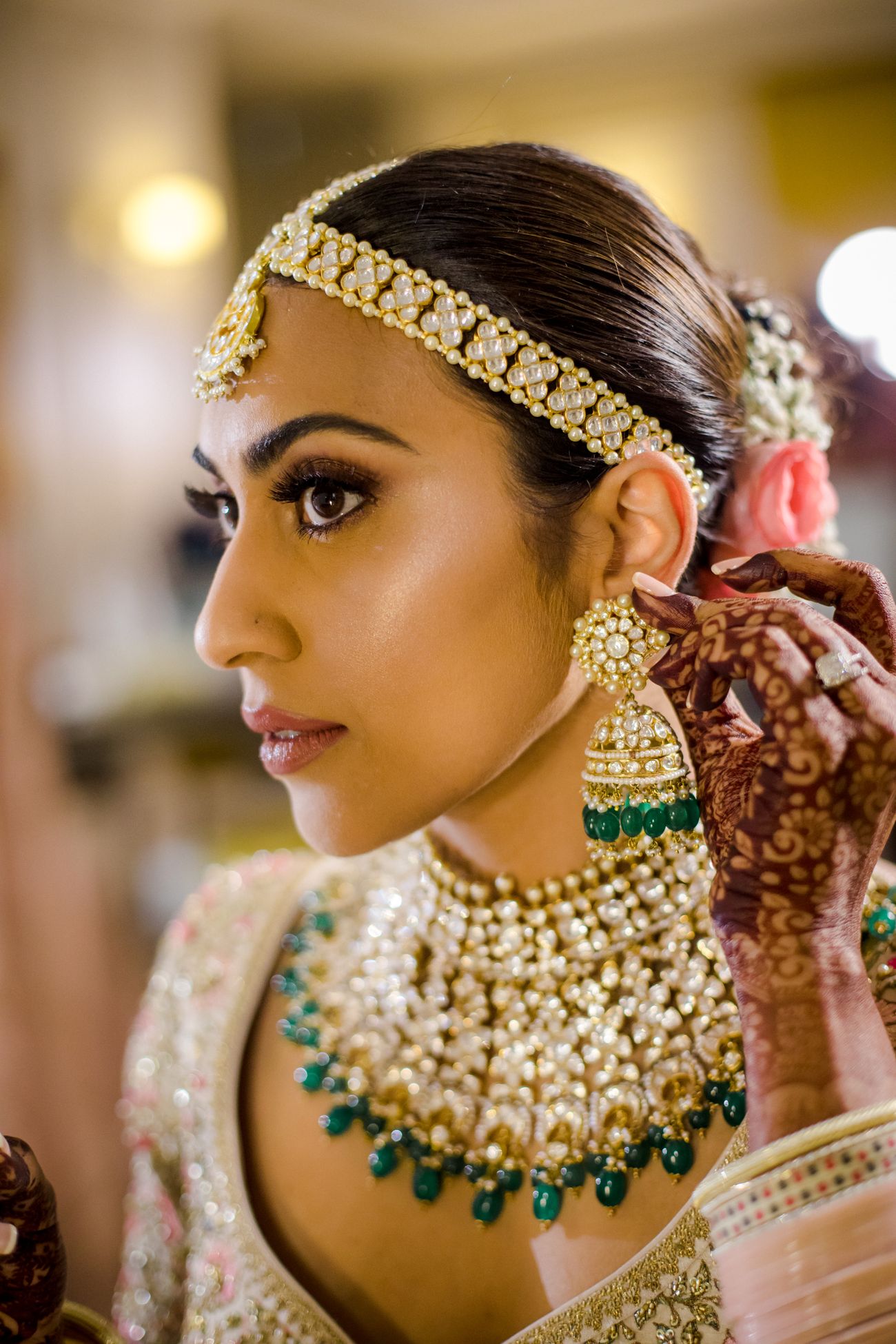 Image via Smiti and Nilesh
Kiana says
My Cartier love bracelet! I insisted I wanted that as a part of my wedding jewellery trousseau and I haven't taken it off since. It's so versatile and goes with everything kurta, suits, sarees everything.
Vaani says
One bridal jewellery piece they rewore again and again post wedding is my wedding necklace. You may be shocked but I got a detachable necklace designed which breaks into three different and smaller necklaces and it's got the most use. Best part, nobody figures this out and it looks like new pieces.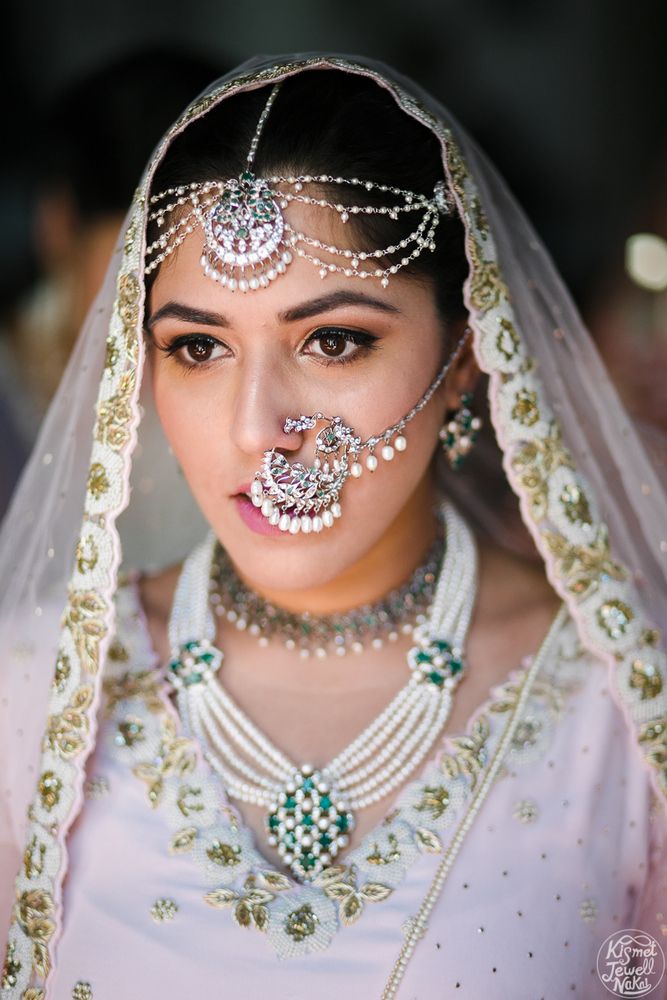 Image via Nina and Avi
Sugandha says
Has to be my sangeet set. I got a simple diamond set made for sangeet so that I can rewear that later because I knew that wedding jewellery had to be heavy. I have worn that set at countless weddings, small events and even to a family wedding. It's has a slightly modern design which is what makes it so easy to keep wearing it again and again.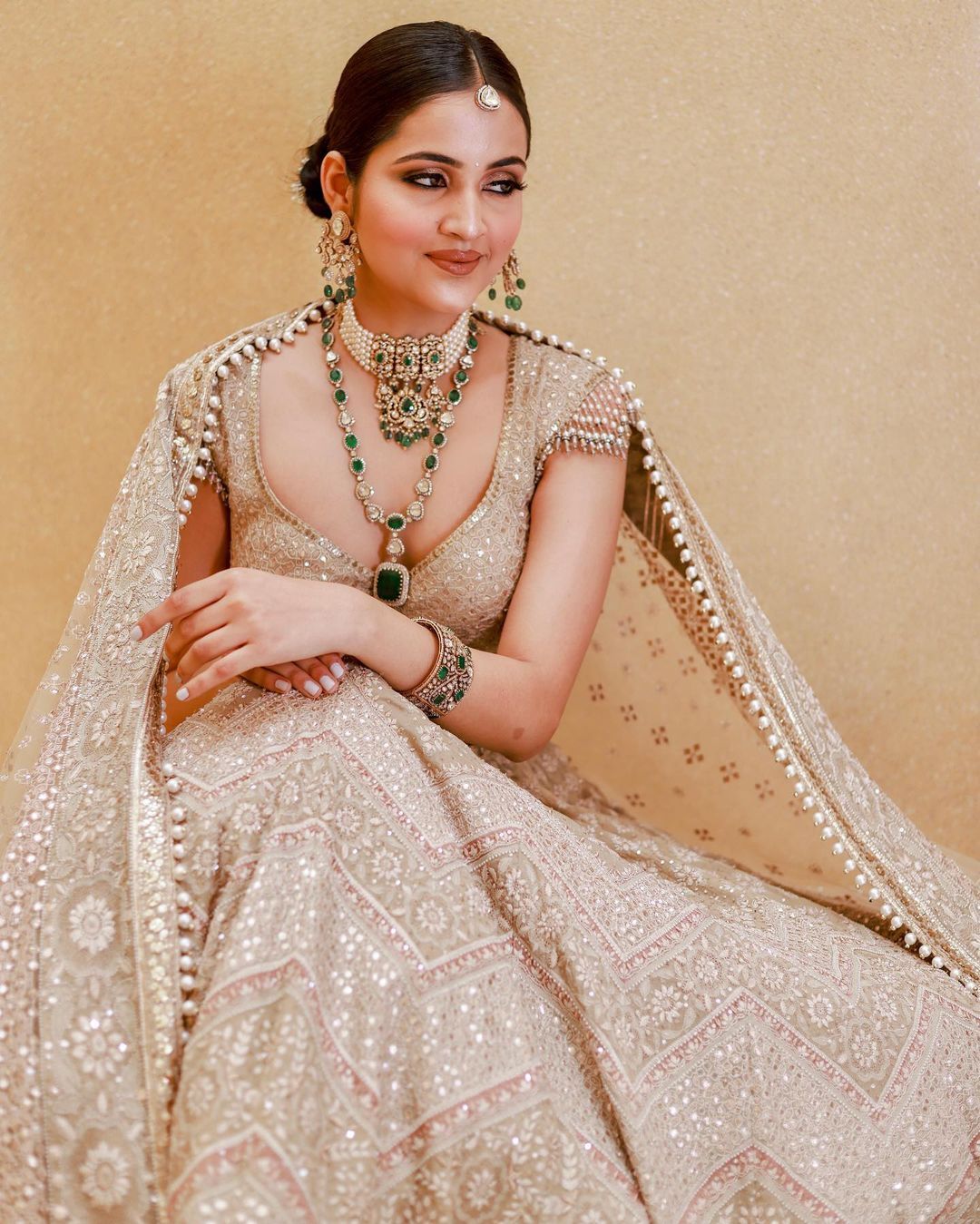 Image via Annoushka Sharma
Paroma says
I would say all my smaller pieces – my solitaire ring, a set of pearl earrings I wore at the mehendi, a gold bracelet, a ruby statement ring from my sangeet. I can restyle these pieces with multiple items and they look brand new. I in fact wear my ring and bracelet almost every day.
Shloka says
My Bvglari mangalsutra was the best pick and I rewear it every day. My in-laws and parents weren't so pro a non-traditional mangalsutra but I was adamant and look what a great investment. I like to wear it on a regular basis which makes my in-laws happy and I don't have to wear that typical gold gaudy mangalsutra.
Shreya says
My chandbalis from my sangeet! I totally fell in love while getting them in the first place so I knew that I will use them again and that's what happened. They are tad bit heavy given uncut diamonds but I so love them. I have worn them atleast 4-5 times since my wedding, which was 6 months ago so I would say good re-use.
So what will be your pick as a bridal piece that you want to see yourself re-wear through the years?
Check out this Spectacular List of  Jewellers In Jaipur For Your Bridal Jewellery Shopping Needs!