Real Brides Reveal – One Mistake They Did While Planning Their At-Home Intimate Wedding!
BY Apoorva | 29 May, 2021 | 1746 views | 4 min read
Wedding planning is no easy task! There are bound to be some mistakes and hurdles that you will have to overcome. Enter intimate weddings – a new style of weddings which most couples are new to and so are people around you. So what if we gave you a list of mistakes that you can avoid while planning an at-home intimate wedding? That's right, we spoke to our Real Brides and they dished out the mistakes that happened at their intimate weddings, which you can now avoid!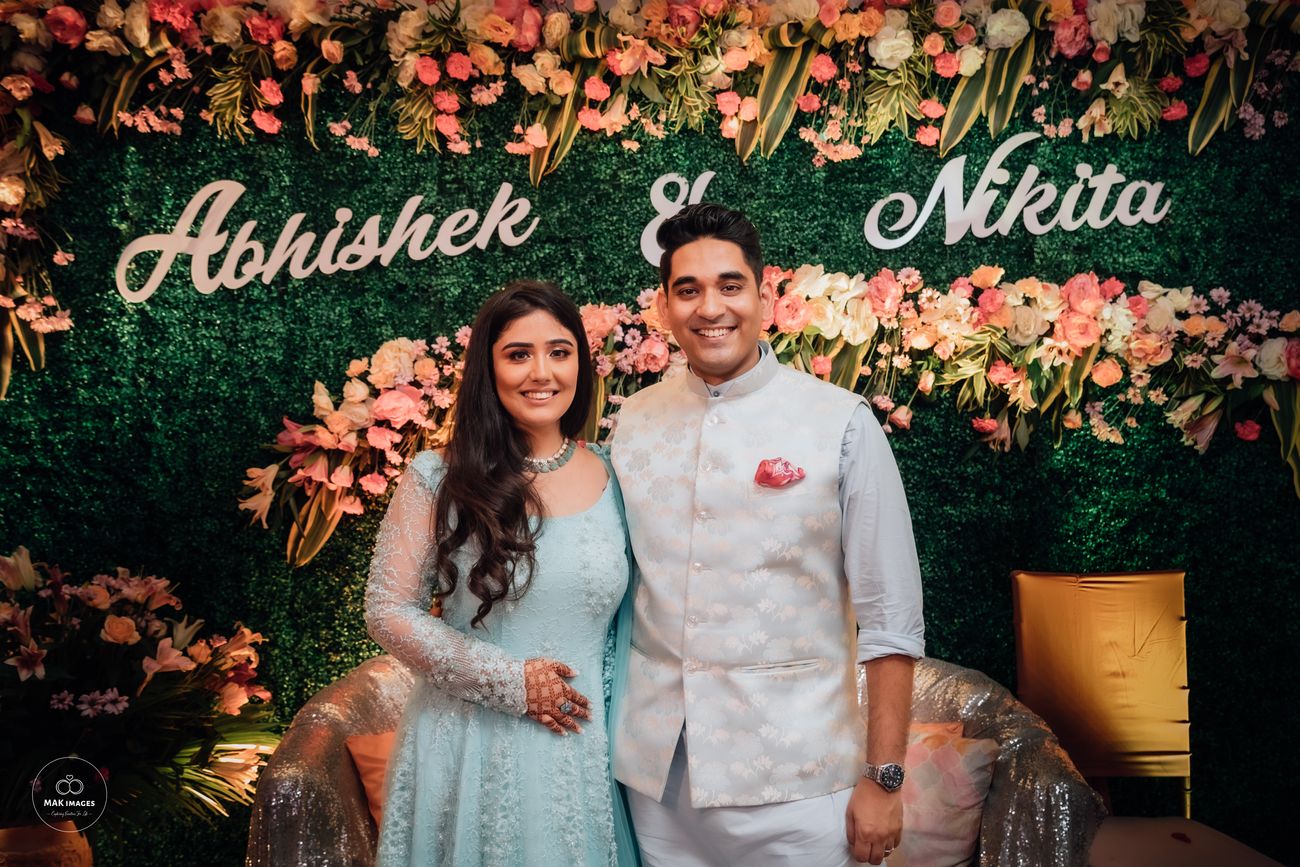 Image via Nikita and Abhishek
Ria says
Not taking into account the number of guests that will come. At an in-house wedding you will have a limitation on the number of people that your house can accommodate but most guests don't understand that. While we invited only specific people, other members of the family also tagged along which threw our planning, especially food and seating, a little bit. So ensure that you take a RSVP for an at-home wedding! Call your guests a week prior and stress on the fact that only limited guests are invited.
Bhairavi says
I think one mistake I did was opting for a simple outfit. I thought that it's a home wedding so why wear something heavy or bridal. But in hindsight I felt that you get married only once so I should have dressed up like a bride. You don't need to be decked up completely but a bridal lehenga, light makeup and well done hair would have made a huge difference I feel.

Image via Mitali and Archit
Parthvi says
I would request all brides not to repeat this mistake when you are planning a home wedding – please hire professional wedding vendors. My parents insisted on not hiring a candid photographer and decorator since it was a home wedding and I caved in but it was a big mistake. This is your wedding and it won't happen again – how much ever you decide to throw a 'big wedding' later. Have these moments and enjoy them fully by hiring good wedding vendors because these photos and moments are for life!
Pallavi says
Sanitize, sanitize, sanitize! Having a small wedding doesn't mean you let go of all covid protocol. We did away with our originally planned sanitization station thinking that 'ghar ke hi log hai' but that was a HUGE mistake. Have a sanitization station or atleast insist on the guests washing their hands as soon as they enter. Also if there are old grandparents, have them seated in a different room until the wedding rituals begin and double mask for them.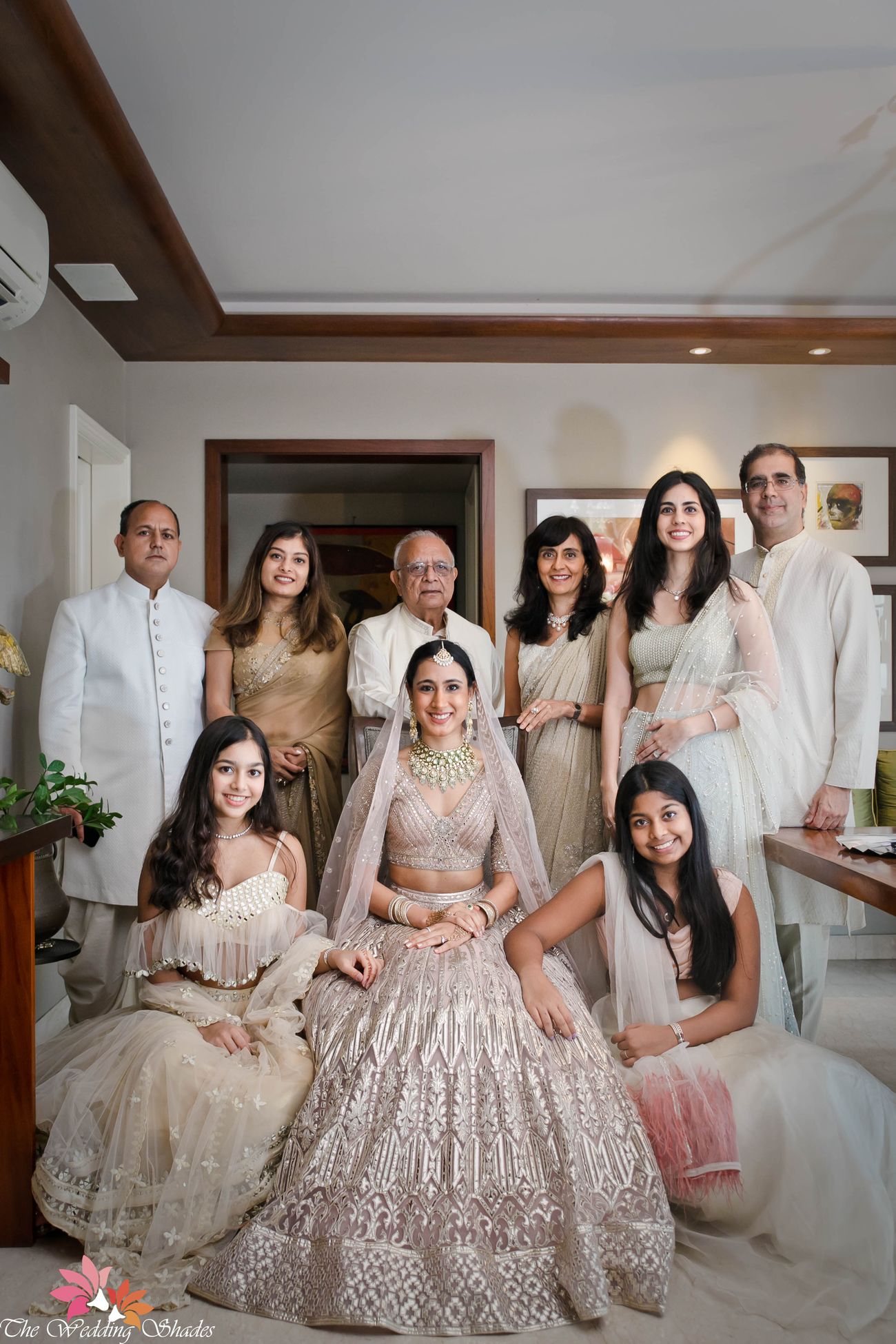 Image via Aashna and Rishabh
Sanaa says
I had a destination wedding planned in 2020 and it kept getting pushed because of the pandemic. Finally, in 2021 we decided to have a home wedding and I decided to keep the same professional I had hired for the destination wedding. It was a mistake as my decorator had never done a home wedding before so he kind of went over the top with the décor. My caterer also over-estimated food and we ended up wasting a lot and paying too. Even if you plan to keep the same vendors check if they know how to do a home wedding as some of them might not be seasoned at home celebrations.
Poonam says
One mistake we did was not planning the Zoom/online streaming process for our engagement. We thought we would just put a phone or laptop and stream it but it was chaotic. People were blocking the view of the people watching online as the phone wasn't positioned well. Plus, there was no one handling the process so this was a big goof up that can be avoided. Set it up before hand on a tripod or some stand, check the lighting, have a friend to manage it and also do a test run one-day prior.
Planning an at-home wedding soon? Check what these Real Brides Reveal – The One Golden Tip While Planning Your Intimate Wedding This Year!
Also, 7 Mistakes Not To Make When Hiring Wedding Vendors For Your Intimate Wedding!