Real Brides Reveal: One Skincare Mistake They Wish They Didn't Do!
BY Sakshi | 05 Oct, 2020 | 1047 views | 3 min read
We are sure every bride has at least one regret from her wedding- no matter how big or small it is. We at WedMeGood try and guide you so that doesn't happen, and here are some real brides telling your their very real skincare regrets from their wedding. Skincare mistakes you might be making as a bride and skincare mistakes you need to avoid!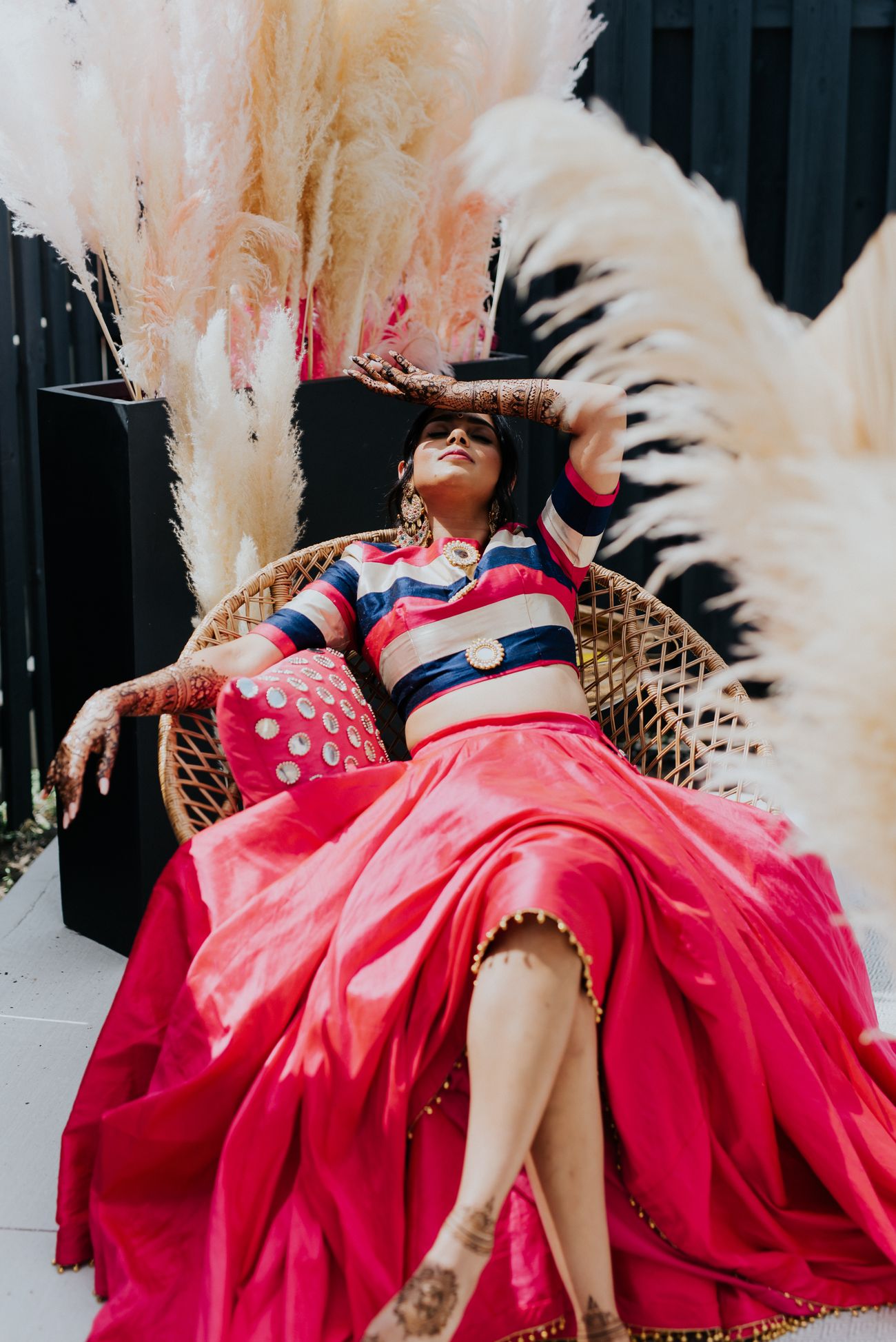 Image via Mani and Harkomal's Wedding
So here goes!
Real Bride Sharanya says:
I made the mistake of going for a chemical peel very close to my wedding- almost 3 weeks before, which I thought was ok, but it wasn't. My skin felt tingly and sensitive under my bridal makeup- thankfully the redness subsided by then, but my skin felt tight and uncomfortable the whole time.
Real Bride Aveera says:
So I tried out this much-hyped expensive serum a few weeks before my wedding, which was supposed to give me a glow, but totally broke me out instead. I would suggest, before your wedding, just stick to what you know suits your skin instead of trying something new.
Real Bride Roohi says:
Please pay attention to how you remove your heavy makeup! I didn't bother to remove my Engagement makeup properly since I was dead tired, I just washed off whatever makeup came off with wipes- did not bother to double cleanse, and paid the price on my wedding with irritated skin and clogged pores. No matter how tired you are pre or post wedding, do remove the makeup properly with a makeup remover and then use face wash.
Real Bride Ahana says:
No matter how tempting it is, please do not go crazy drinking on your Cocktail, especially if it is the day just before your wedding. Have a drink or two, but if you have more, you're not doing your skin any favours. I woke up with red, puffy skin on my wedding day, which needed a lot of makeup to cover up and be made to look normal! I wish I had stopped at 1-2 drinks.
Real Bride Samina says:
Do not try to pop or 'fix' any pre wedding zits yourself- please see a dermat if you have to, or try to calm it down with some hot and cold compress, but do not try to 'de-pus' it yourself! I did that and had blood oozing from it, which clotted and was harder to cover up with makeup. Just leave it as it is or go to your dermat.
ALSO READ: Makeup Artists Reveal - One Bridal Skincare Prep Hack Every Bride Must Do Before Her Wedding Day!
Real Brides Reveal: Their Skincare Routine Before The Wedding!