Real Brides Reveal: The Most Helpful Bridal Beauty Treatment They Opted For!
BY The WMG Bride | 16 Mar, 2016 | 504 views | 4 min read
Looking good on the wedding day doesn't happen by accident girls. It requires a fair bit of work and umpteen number of facials right up until the wedding. We have already written about a checklist, now it's time to get some great reccos from brides who went luxe and lovely for their wedding day. What was their one beauty indulgence? We got you 5 brides to give us the goop.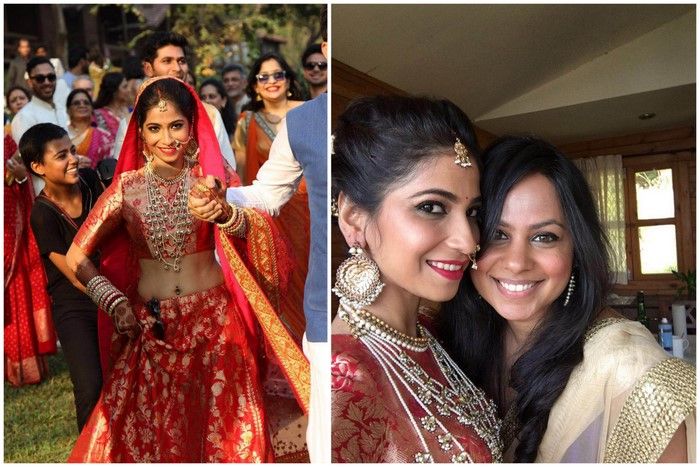 Vihal Mehta, Wedding Stylist says "So unlike most brides,  I didn't think I wanted to get anything done for my skin except for a good facial and a bleach. But with my schedule before the wedding, before I knew it my skin looked tired,  tanned and not as it should glow before a wedding. My Dermat and also a friend Falguni Shah at Radiance Clinic started me on Vitamin C pills and Glycolic Peels (for 6 weeks) instantly. If I had 2 months, 6 would have been perfect to fit in. But I did manage to do 5 religiously as from the first session itself, I felt the difference. Along with these peels, I had a daily routine of clean, tone, moisturize. Glycolic Peels dissolve the upper dead skin, remove tan, black heads and white heads giving your skin maximum glow. There are other peels like lactic and Kojic and some which contain vitamin A. Depending on one's skin type, the Dermat suggests what one should go for, but for me, it was Glycolic Peels"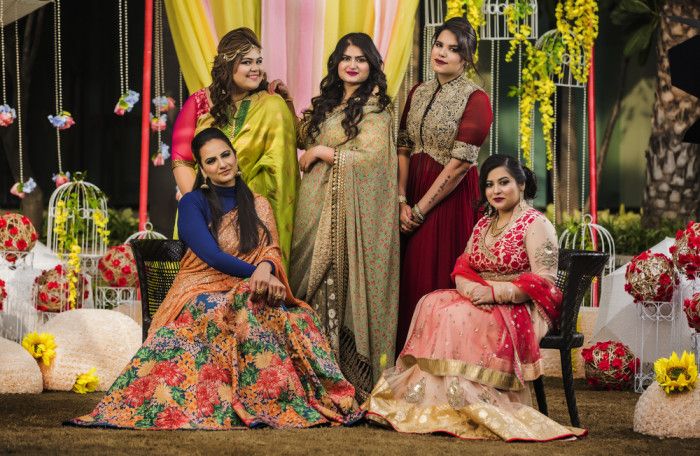 Tanvi Chaudhary, Nutritionist says: I had dengue twice and because of that I lost clumps of hair creating bald spots. I got a pretty intense treatment called PRP done. Platement Rich Plasma therapy essentially, they take out blood from your vein and inject it into the scalp. Sounds scary, but it's super effective and I have my hair fully grown now. My dermat did this and her name is Dr.Soni Gupta who runs a clinic at Malviya Nagar and also sits at Max Super Specialty. Within 2 months, my hair was back.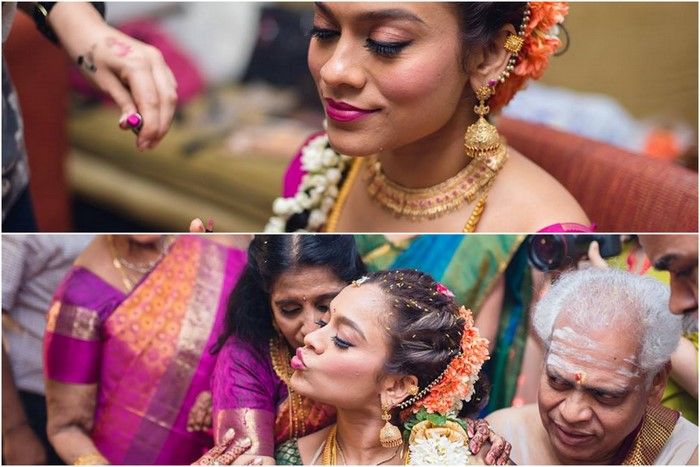 Sunita, Executive Director at a wealth management firm in Hong Kong says "I have a pretty strict daily regimen that I've had for 3 -4 years now! I went for the Elemis Facial here in Hong Kong where I live. Elemis is a great skin care line and they use stuff like papaya and lavender so it works like magic on your skin. The good thing about Elemis is that it is not harsh, no bleach at all so it just brings out the best you know what I mean? For brides I would equally recommend a good collagen facial, it really works to keep it glowing. Also, I upped the antioxidants, so lots of berries, pomegranate and I even recco rubbing blueberries on your face while eating them (I am serious). My advice: Never wait till the wedding to start a good skincare regime, start ASAP - it's never too late to start taking care of your skin"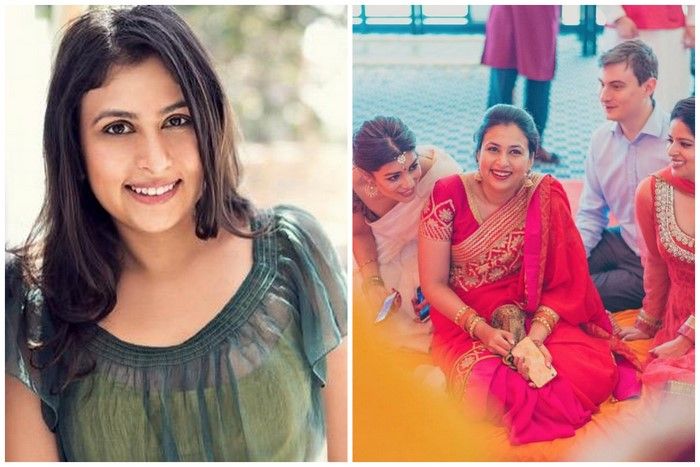 Pearl Shah, Magazine Editor says "I have sensitive skin, so I opted for a simple Dermalogica facial.  During the months leading up to the wedding, I was stressed and frazzled so this one Dermalogica facial at Lakme Absolut really got me going. My skin instantly relaxed and it practically smoothened up. The good thing about this facial is the way it hydrates your skin up - brilliant!"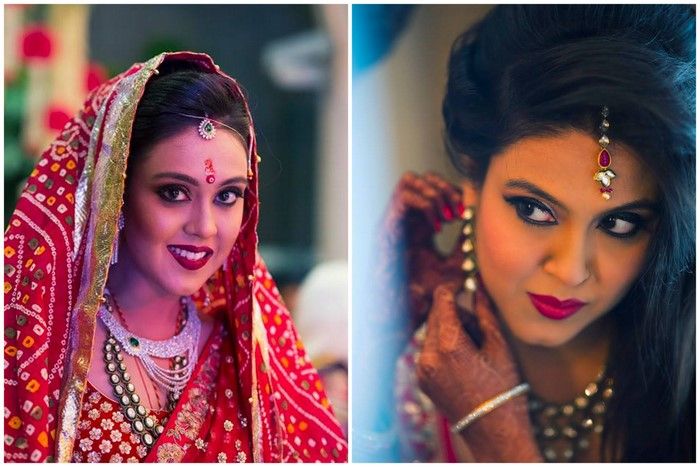 Anuja Deora, Visualiser says "As a bride, you know how stressed we all get. My skin just reacted like crazy to the stress and I started breaking out. I was traveling quite a bit, using pills to delay periods etc so everything came together and just two months before, my skin was a mess. Someone gave me Dr.Dinyar Boxwalas recco for a good clean-up and facial. To be honest, he's an eminent skin aesthetician but there is no hoo-haw about his methods. He is neither fancy nor do people talk about his salon experiences - but if he's one thing, his facials are effective. For every facial he does, he keeps it simple and uses his own combination of ingredients according to the person's skin. He gives you his own products, basic creams, gels and toners so it's all customised. In just two sittings, my skin was looking amazing. You see no ads about him, but he's Mumbai's best-kept secret. The final wedding facial, three days before was a miracle - he made my skin shine. Good skincare triumphs fancy facials any day"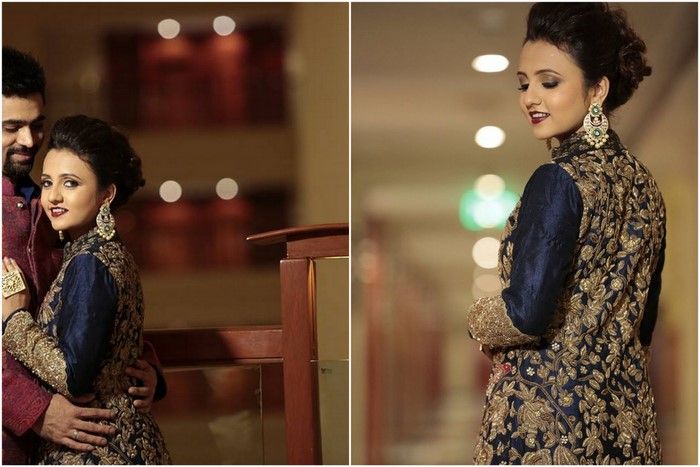 Sonika Gambir, Image Consultant says "I went to Meena Makhija in Juhu, Mumbai who was my dermat and she gave me Glycolic Pills and a hydrating mask - it helped me soothe my skin and kept my skin glowing all day long. For my back which had acne, I had a DIY mask that had akka haldi, wheat powder, cucumber, curd, potato, lemon and haldi - it did wonders for my acne - this was a facial my massagewali did for me."