Real Brides Reveal: The One Store Every Bride Needs to Check Out!
BY Sakshi | 17 Apr, 2017 | 1763 views | 4 min read
So many options, and so much confusion! Even if you know what kind of a bride you want to be and the exact kind of lehenga you want, it can be pretty overwhelming to find the right one in a country full of tempting options. That's why we decided to make the choice a wee bit simpler for you! We asked a few Real Brides to tell us where they found their dream lehenga, and the store they'd recommend other brides-t0-be to browse before sealing the deal!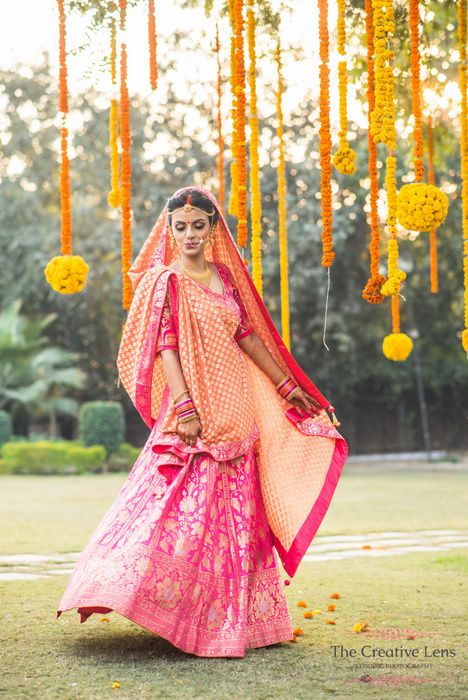 Image via The Creative Lens★ 4.9
Real Bride Manini
says, "My lehenga was a benarasi khadi in pink and orange from
Ekaya Banaras
. They have a lovely store with some exquisite sarees, lehengas and materials. This was the first lehenga I saw there it was literally love at first sight. To this date, I get compliments for my choice of the lehenga. I highly recommend Ekaya Benaras if you are looking for traditional outfits. Ekaya was one of my best discoveries during my wedding shopping and preparation season."
Aza, Mumbai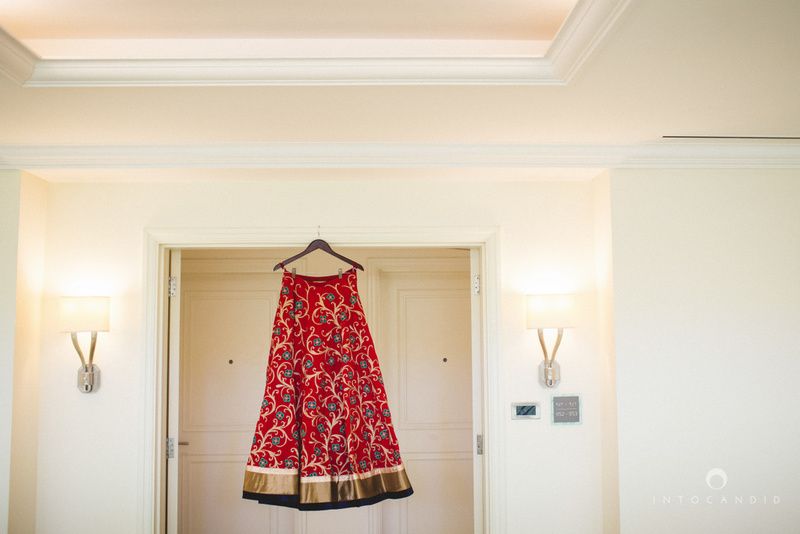 Image via  Into Candid Photography
Real Bride Priyanka
 says, "I wanted something fuss-free and light for my day wedding in Dubai, and I found the perfect lehenga I wanted at
Aza,
 Mumbai. My lehenga was bridal, but without the OTT work and motifs."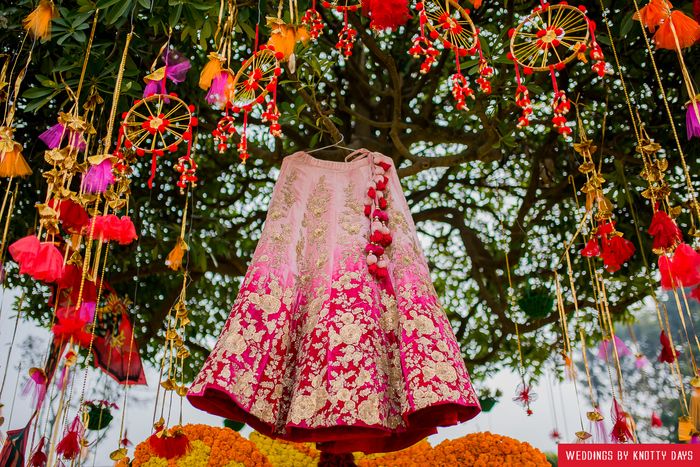 Image via Weddings by Knotty Days★ 4.9
Real Bride Sri
 says, "I found my pretty pink ombre lehenga at for my wedding at
Anarkali Karol Bagh
, Karol Bagh. It was perfect for my laid back day wedding in Dehradun!"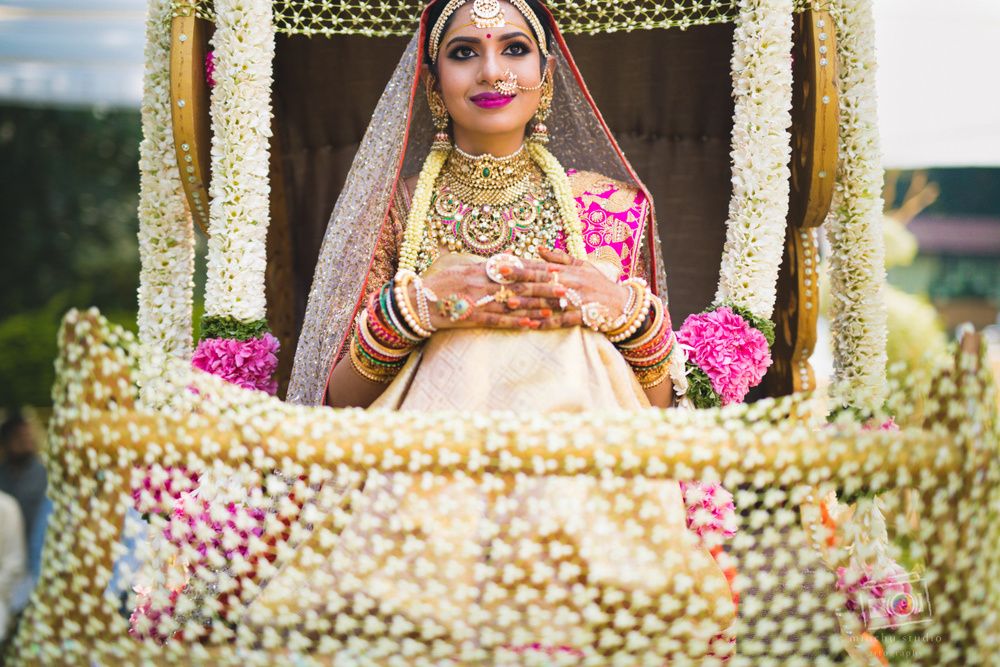 Image via Minchu Studio★ 5
Real Bride Brahmini
says, "I wanted an offbeat bridal saree, so I picked a gorgeous pink and gold one from
Tulsi Silks Chennai
 in Chennai, which has a great collection."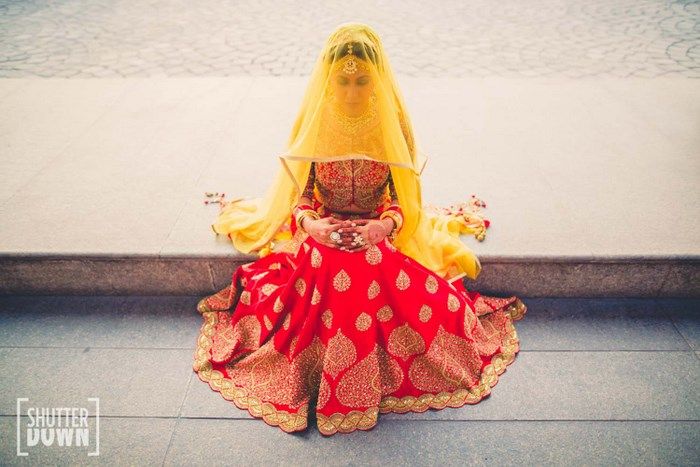 Image via Shutterdown - Lakshya Chawla★ 4.9
Real Bride Neha
says, " I'm a jewellery designer by profession and I had the perfect vision of me as a bride. I always wanted a red lehenga with a yellow veil like brides in old times, and found just what I was looking for at 
OSAA by Adarsh
. OSAA is a must visit if you are in Kolkata. I fell in love with their embroidery and embellishments on a wide variety of colourful apparels."
Image via Shades Photography★ 4.6
Real Bride Radhika
says, "I spent 11 months planning my wedding, from the outfits to the decor and even the smallest of details. I picked my bridal lehenga from the 
Frontier Raas
 store in New Delhi, and it was just what I was looking for!"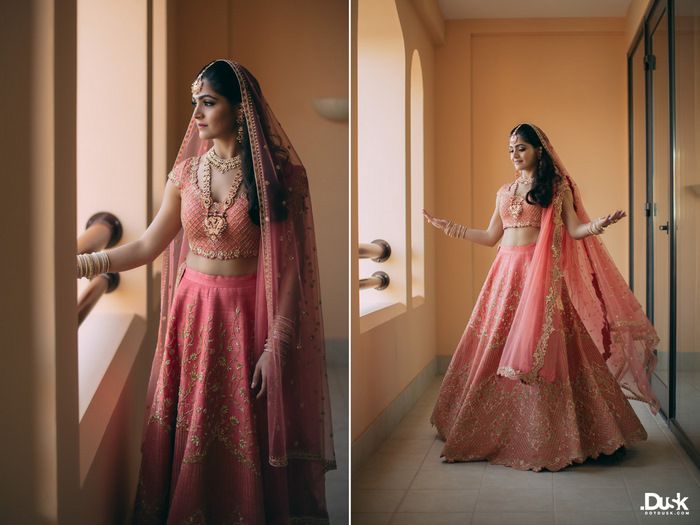 Image via DotDusk Studios
Real Bride Neha says, "We got married in Muscat, Oman where the location was the perfect combination of desserts, mountains and the sea. I picked up my pretty coral lehenga from Kresha Bajaj's label Koecsh, to go with the theme of a sunset wedding, which was refreshing, light and elegant!"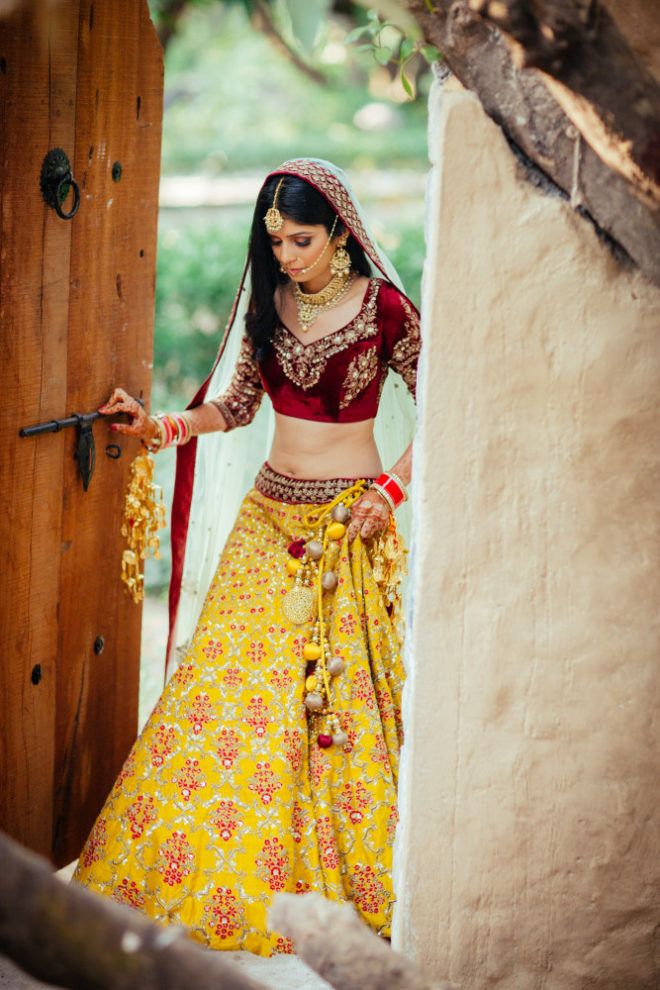 Image via The Wedding Conteurs
Real Bride Pashyanti says, "For my wedding, I was certain that I don't want a Red Bride Look. It was only by chance that I found a lehenga in one of my favorite colours at Asiana Couture - Chandni Chowk★ 4.1 and I fell in love with it."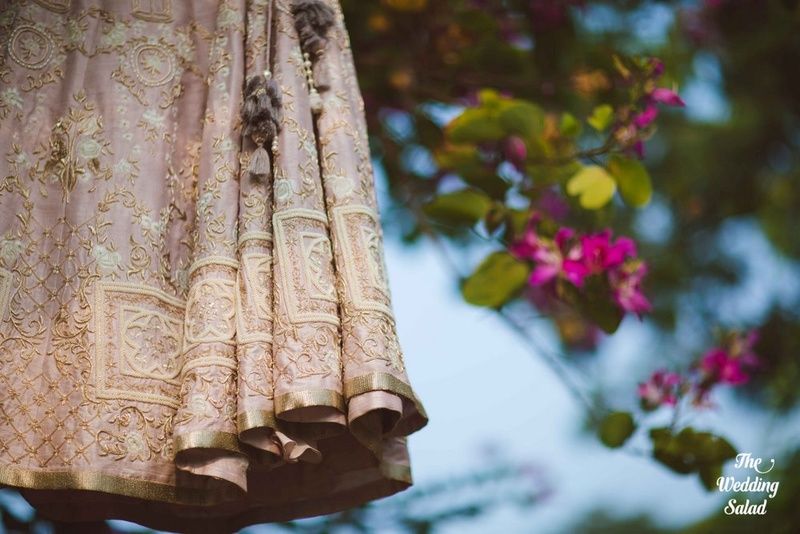 Image via The Wedding Salad★ 5
Real Bride Ishita says, "I picked up all my wedding outfits from the The Little Black Bow★ 5 in Mumbai for my Alibaug wedding. My wedding outfit was especially special as it had some unique embroidery and birdcage motifs, something simple but super pretty."