Real Brides Reveal: Their Skincare Routine 24 Hours Before The Wedding!
BY Sakshi | 04 Jun, 2019 | 4145 views | 4 min read
A bridal skincare routine is special- not only do you take a lot of care in prepping it and eating right to make sure you get that bridal glow, and when you're in the last 24 hours of it, you might want to add something special to your skincare routine to get that extra glow. So we asked some brides to tell us what little extra they added to their skincare routine which pampered their skin!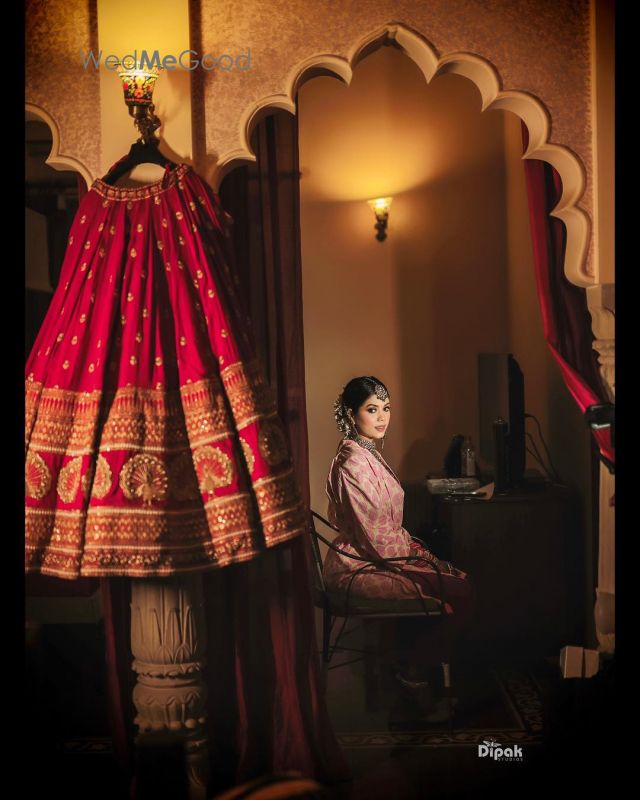 Image via Dipak Studios Wedding Photography★ 4.8
So apart from the usual cleansing, toning and moisturising, here is what some of the brides we got in touch with did, which really worked for their skin before the wedding!
Real Bride Tania says:
Jade rolling! It might look useless and you might think it doesn't do much, but be regular about it before sleeping and you'll surely see a difference in waking up to a less puffy face, especially around the eyes. I used my Jade Roller for longer than usual the night before the wedding and I think it really helped to make me look fresh and glowing, and especially well-rested.
Real Bride Sitara says:
So, ummm, a lot of people might not be in for it, but I used an IV drip for glow on my wedding day! It's called IV drip vitamin therapy and celebs all over the world are using it- and since it was my wedding, I thought why not? It has antioxidants which give the skin a quick boost and has to be done 24 hours prior. It worked for me, but make sure to go to a trusted doc to get it done and understand the side effects too. 
Real Bride Priti says:
I really believe in the power of exfoliation, and I made sure I exfoliated the skin on my whole body the night before the wedding, before I went to bed. Might not be such a good idea to try it out for the first time then, but if you're regular, then it's a must do! For my face I used the Pixi Glow Tonic which has glycolic acid in it, and for the body, I used a dry brushing glove all over and then moisturised my skin properly. 
Real Bride Akshita says:
I woke up to a massive pimple on my skin a day before the wedding and was horrified! Instead of trying something at home to dry it out, I bathed it with hot and warm compresses and then went to the dermatologist for a cortisone injection, which really helped flatten the pimple a lot overnight. It hardly even showed up in my wedding photos!
Real Bride Aliya says:
Double cleansing is what I did, and I highly recommend to other brides as well. This helps remove makeup buildup and dirt from your skin properly. First use micellar water or an oil cleanser to loosen up and remove everything and then follow up with your cleanser for squeaky clean skin and then apply your serum or moisturiser.
Real Bride Lavanya says:
One thing I'd recommend to brides with dry skin like mine (especially if  it is a winter wedding) is to use rose water or thermal water spray liberally all day before your wedding to keep your skin hydrated and supple. They work well over makeup also, and really help to keep the hydration locked. I used the Avene Thermal Water Spray, which works even for the most sensitive skin. 
Real Bride Sana says:
I realised I'll have to wear a long lasting lipstick all day on the wedding, and matte lipsticks tend to be a bit drying, so I made sure to take care of my lips well the night before the wedding. I used a lip scrub - I love the Lush BubbleGum Lip Scrub liberally and then overloaded on the Burt's Bees lip balm which made sure my lips were soft and prepped for the MUA to apply any lipstick on!
ALSO READ: Real Brides Reveal - One Skincare Hack They Swear By!