Real Brides Reveal – What Is The One Thing You Should NOT Do While Buying Your Wedding Day Outfit?
BY Apoorva | 03 Aug, 2021 | 14286 views | 3 min read
Your wedding outfit shopping is one of the most awaited wedding tasks that every bride looks forward to. From all the saved screenshots to the latest Instagram trends, every bride packs it all in before she ventures out to pick the d-day outfit. But did you know what is the one thing that you should NEVER do while buying your wedding outfit? We asked our Real brides and here's what they say!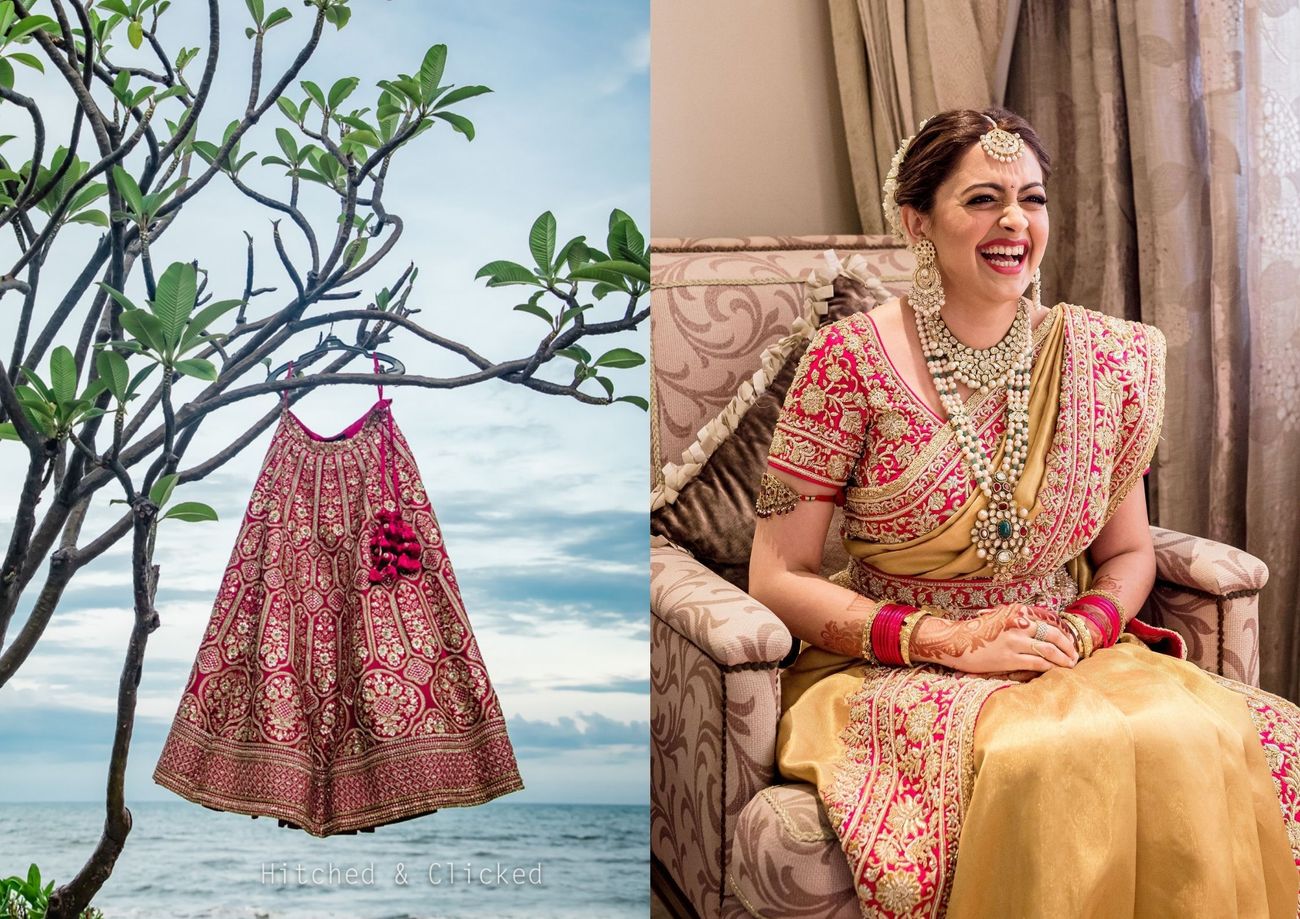 Image via Prerna and Akshay & Leera and Karan
Tripati says
The one thing I would say not to do is to not rely on someone else's opinion while buying your wedding lehenga. My mom did not like my lehenga – said it wasn't traditional but you know what you like so buy your lehenga according to what you like. Be open to suggestion which have some logic, like my sister felt that the price we were paying for one of my outfits was way too high compared to the work we were getting done. This is logical so listen to this but don't listen to – ye acha nahi lagega opinions.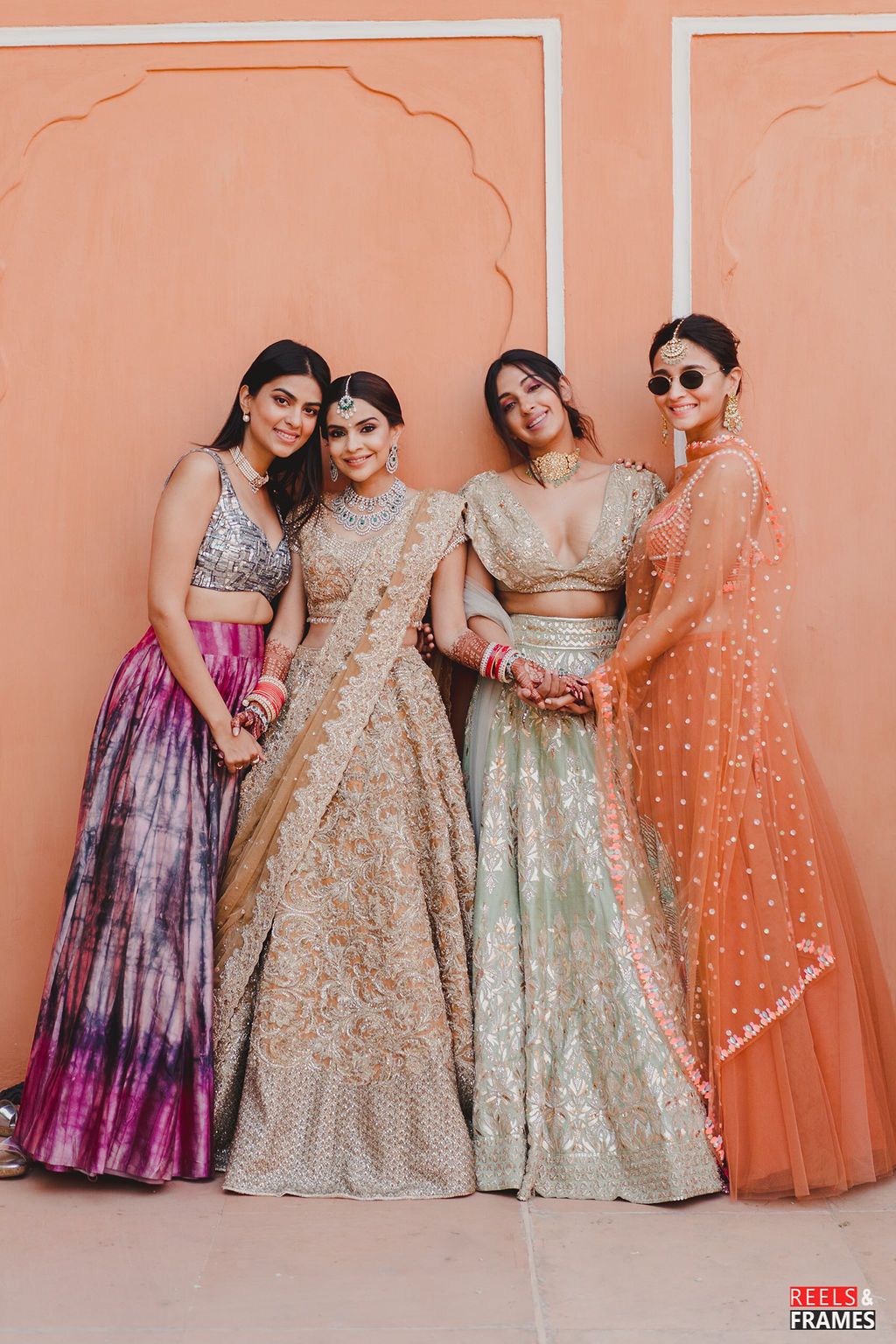 Image via Rhea and Avik
Varsha says
Do not go without doing your research. I read almost all the information available on Wedmegood about wedding shopping, looked online for lehengas and even spoke to some people. It's a very competitive market and the sales guys are very smart so you have to have your A-Game on. Read and understand how different works, fabrics and even latest collections when you want to pick a designer piece.
Sharayu says
I would recommend that you never go alone to buy your wedding day outfit. We can be tad bit excited and exhausted as brides so you may not have a clear mind. I almost bough the 2-3rd lehenga I saw and my MIL did not allow that to happen so people are important. Also the right people girls!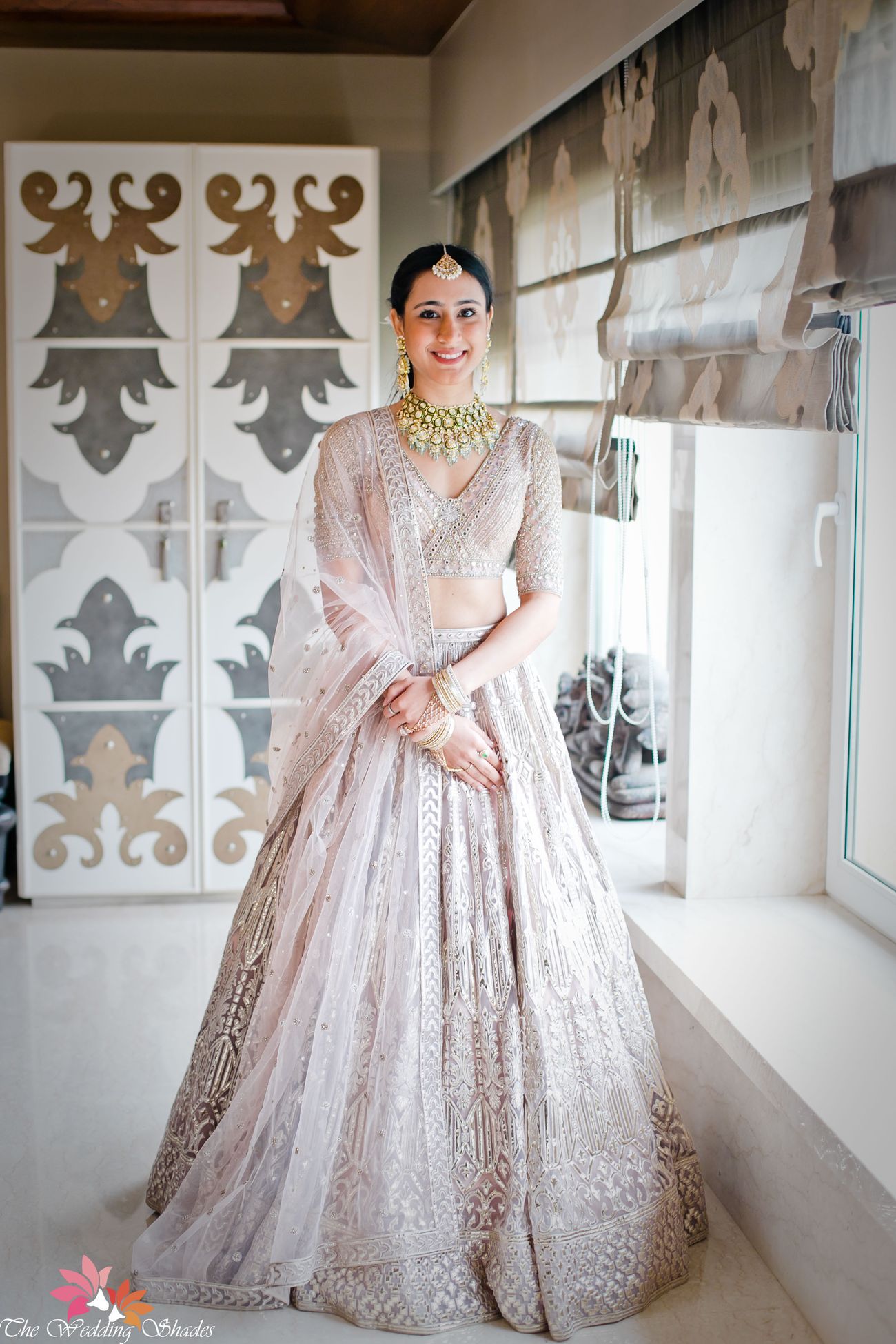 Image via Aashna and Rishabh
Aashna says
My advice to brides-to-be is that do not have a set mind. I know we all have secret pinterest boards with all our dream lehengas pinned but sometimes we find something new when we go to shop so do not have a closed mind while shopping. I have 100% sure that I wanted an Anamika Khanna lehenga but I absolutely fell in love with a Kanjeevaram saree at Angadi and my entire wedding look changed. And people loved how I looked so I can say it was a hit. So don't keep a closed mind I would advise.
Gauri says
The one thing you should not do while buying your wedding day outfit is go to a high-end designer first. What happens is that you end up comparing everything to those outfits which are priced at 10x times the outfits you see later. So start small unless you know you want only that designer!
Worried about stepping out while shopping in these times for your wedding outfit? Check out our incredible virtual shopping service where you get to browse amazing designer wear and have personalised styling consultations from the comfort of your homes!
Also read, Real Brides Reveal - Tips And Tricks To Remember While Picking Up Your Bridal Outfit For An Intimate Wedding!