Seeing Sabyasachi Everywhere? Here Are Some Other High-End Designers To Consider!
BY Sakshi | 05 Jan, 2019 | 18014 views | 4 min read
Sabyasachi, Anamika Khanna, Abu Jani Sandeep Khosla, Anita Dongre, Manish Malhotra and Tarun Tahiliani- they are any bride's dream designers! They seem to be the most sought after high-end bridal lehenga designers- and while their creations are beyond gorgeous, they are pretty popular as well! While we are absolute fans, we do feel that we should also celebrate other bridal wear designers who make some amazing lehengas which are gorgeous as well! So here are some other high-end and mid-range bridal wear designers to consider as well!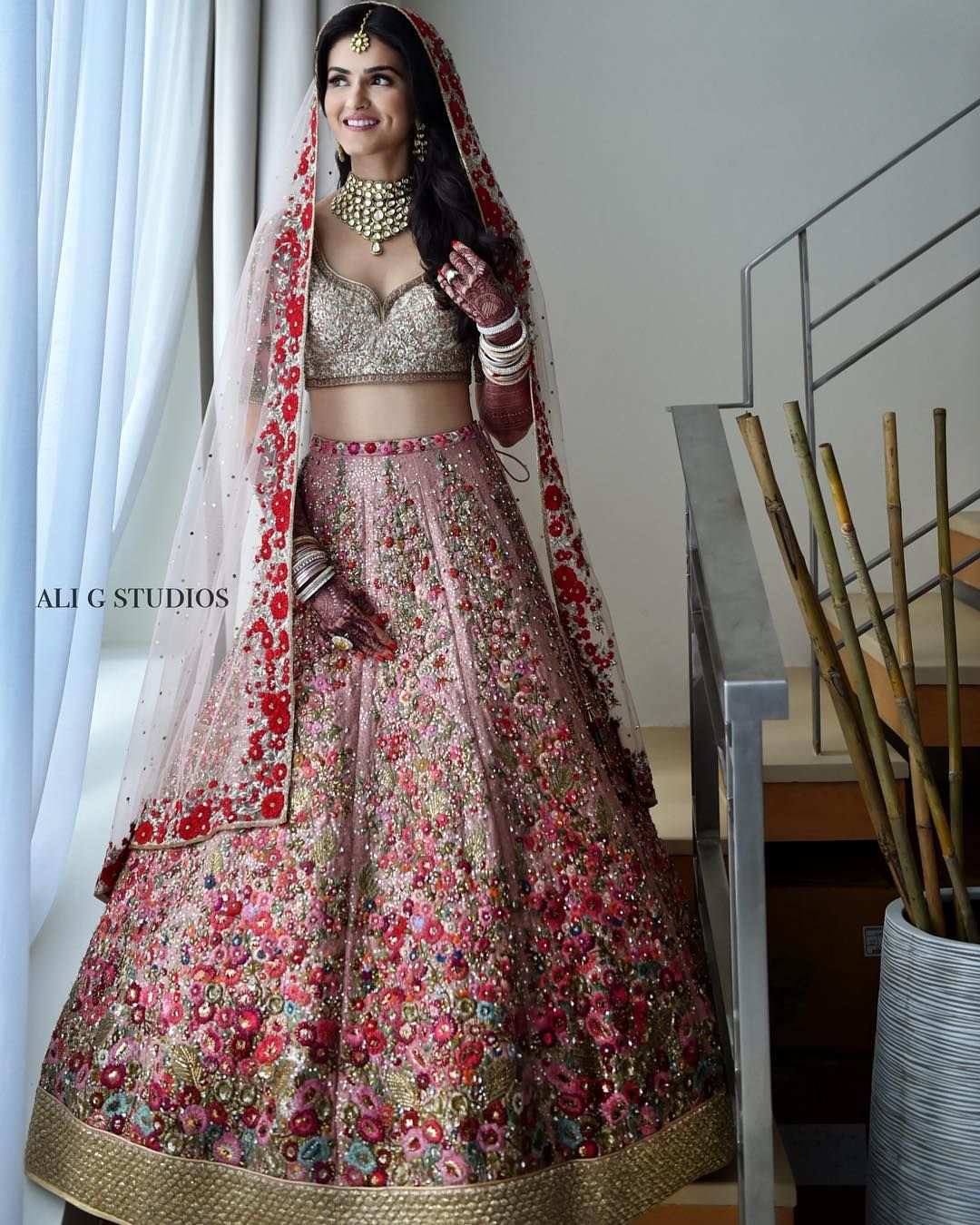 Image via aligphoto
Varun Bahl has some gorgeous creations, and while we have seen a lot of brides rock Mehendi and Sangeet lehengas by the ace designer, we are really hoping to see more brides rock his lehengas on their big day!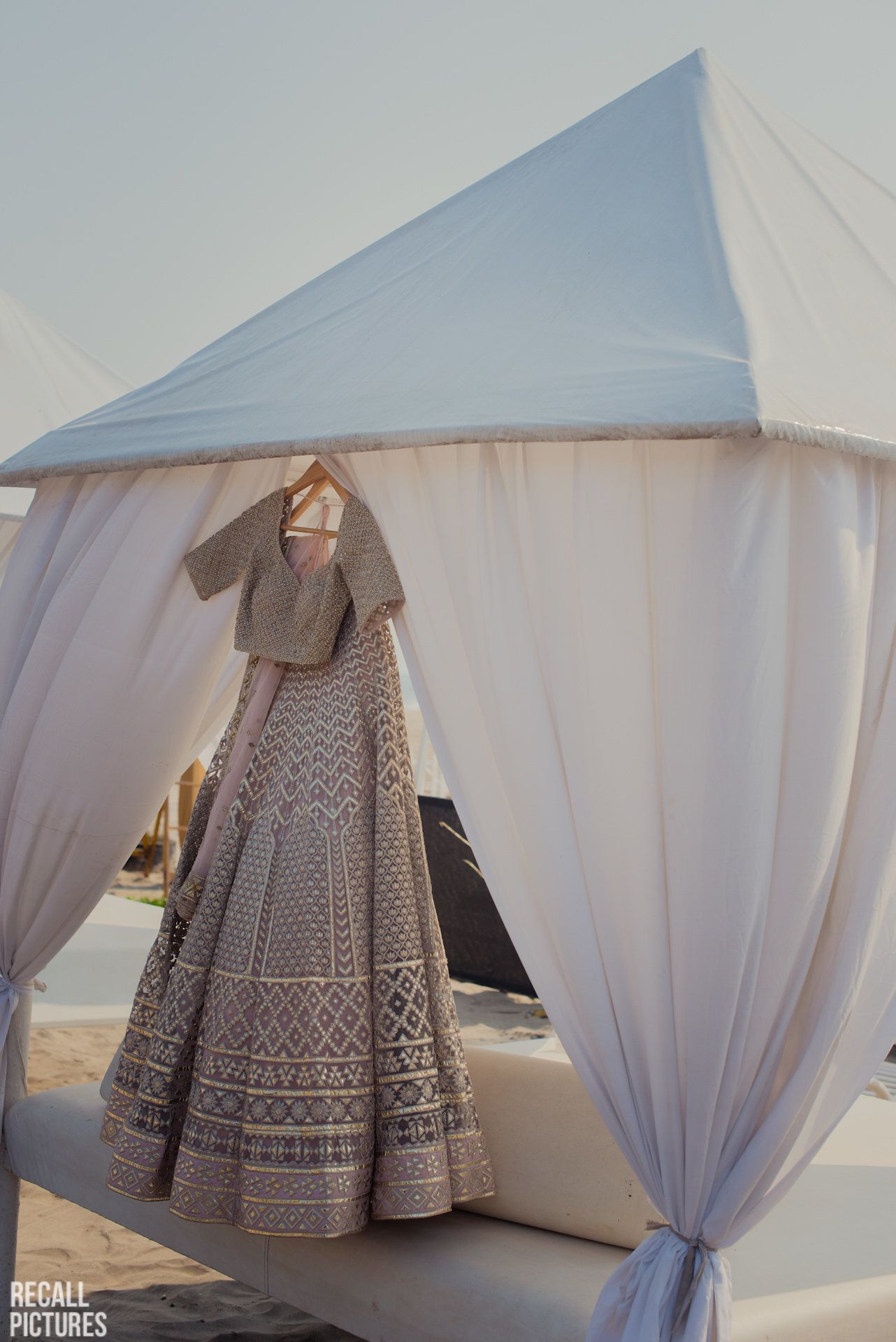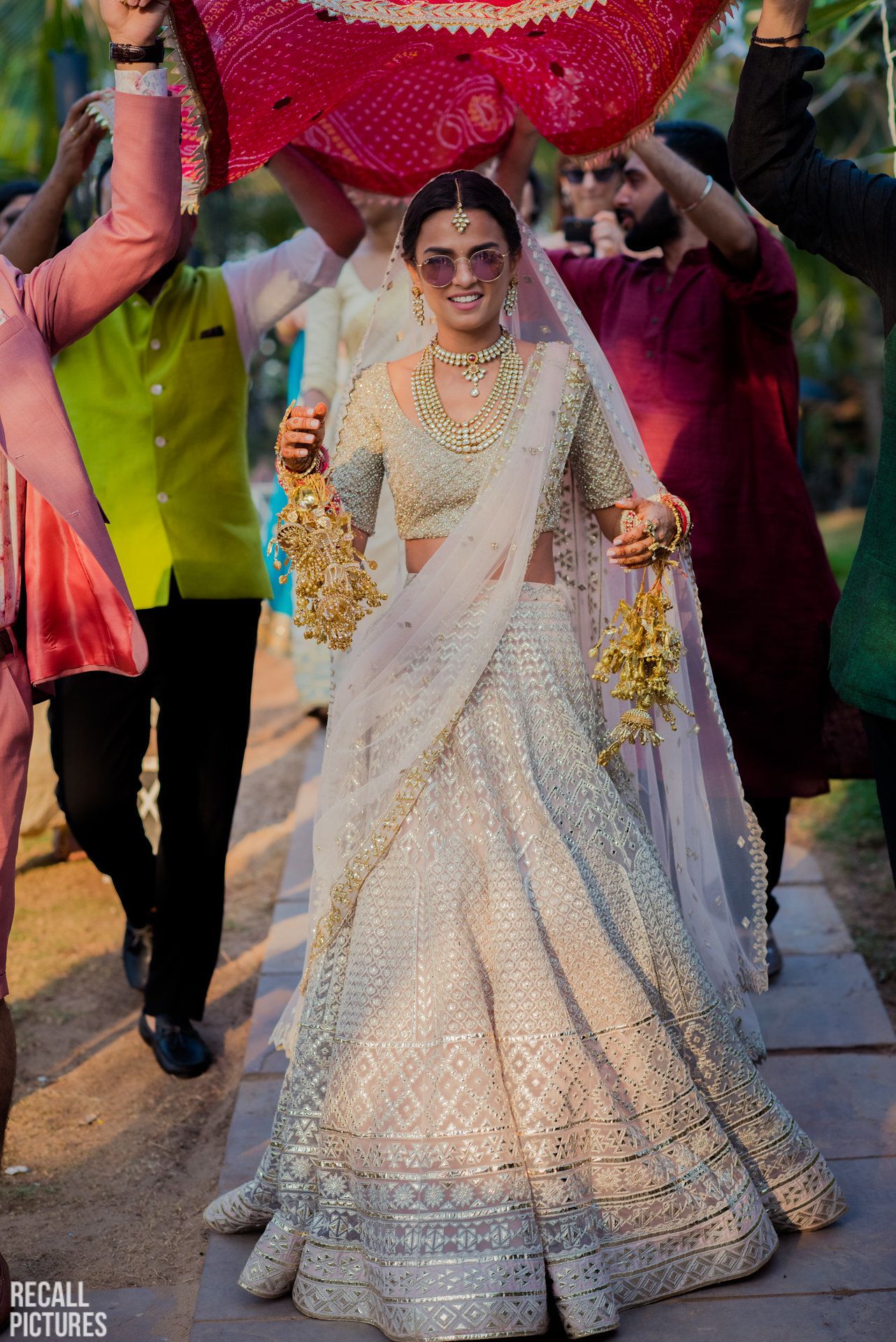 Image via Chandni & Dharam (Goa)
There is something so modern and pretty about this designer duo's outfits, that makes the outfit really stand out! We love their lehengas, but have seen them being picked more for engagements and sangeets than for the actual wedding- but we think it's a great choice to make!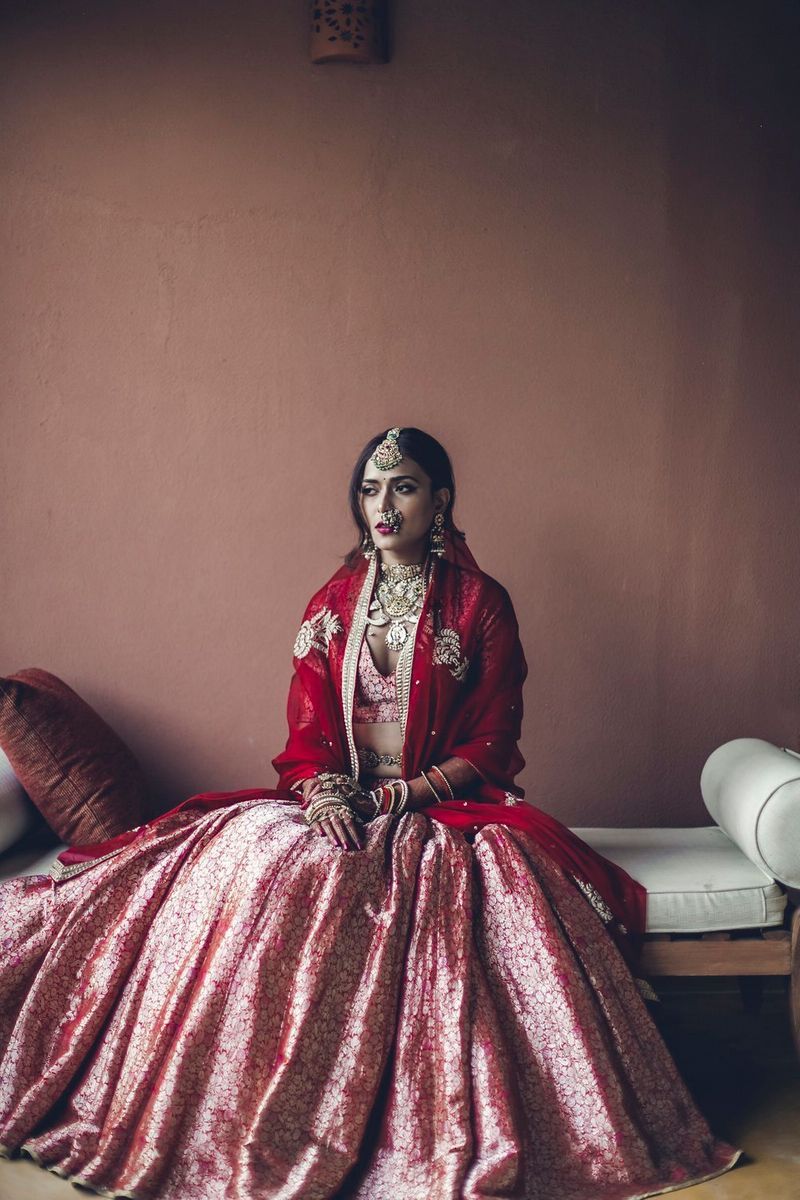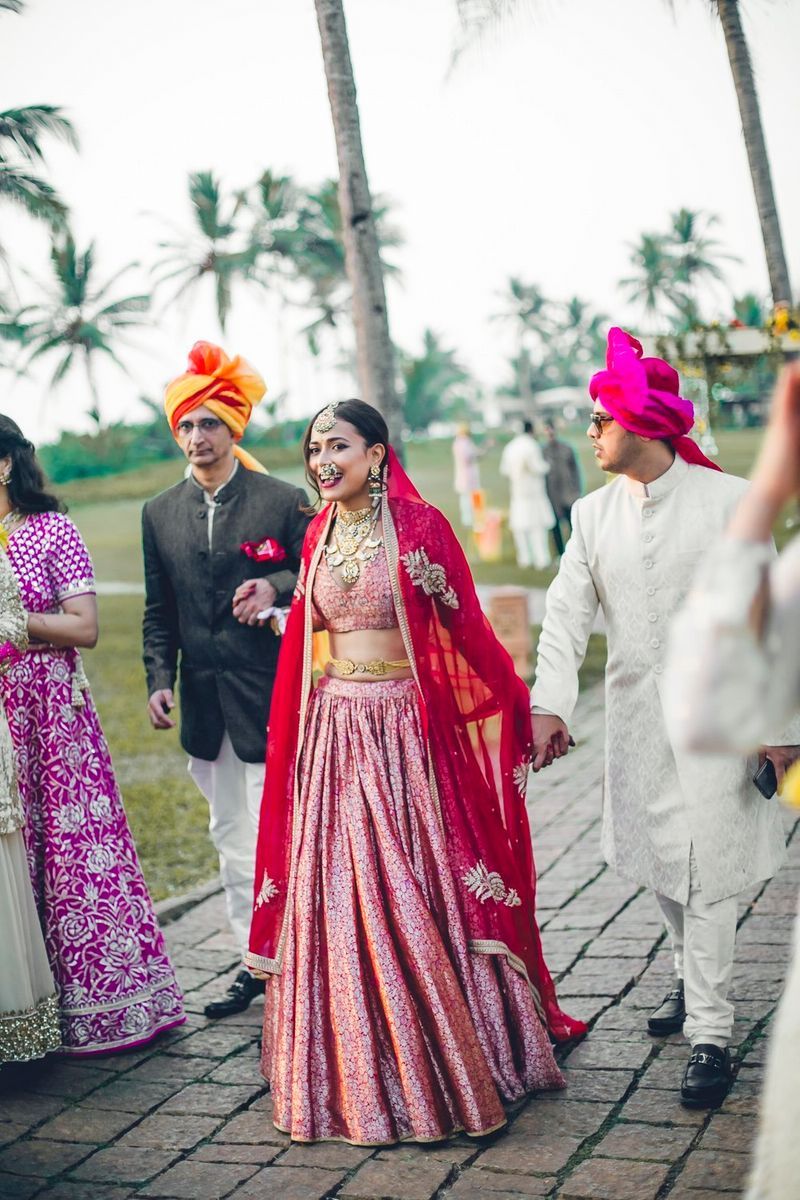 Image via Sanaa and Parth (Goa)
If Benarasi is what you absolutely love, then this is the label to consider! They customise some gorgeous bridal lehengas- and we've personally loved the brides who have picked them for their big day!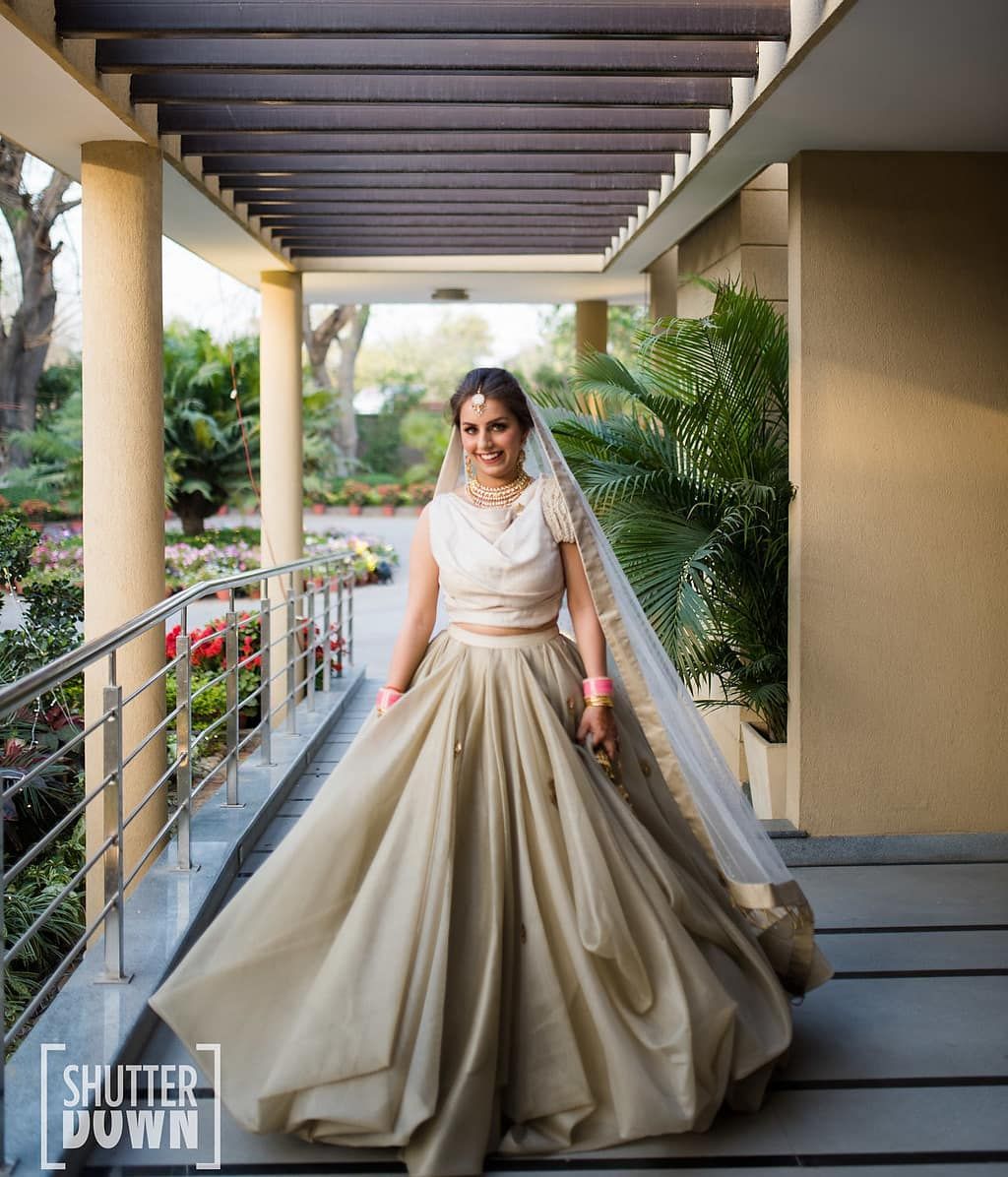 Image via Shutterdown - Lakshya Chawla★ 4.9
Modern and fierce- their creations are for new age brides, and while their outfits are immensely popular for cocktails and sangeet, maybe its time to see them on more brides for their big day!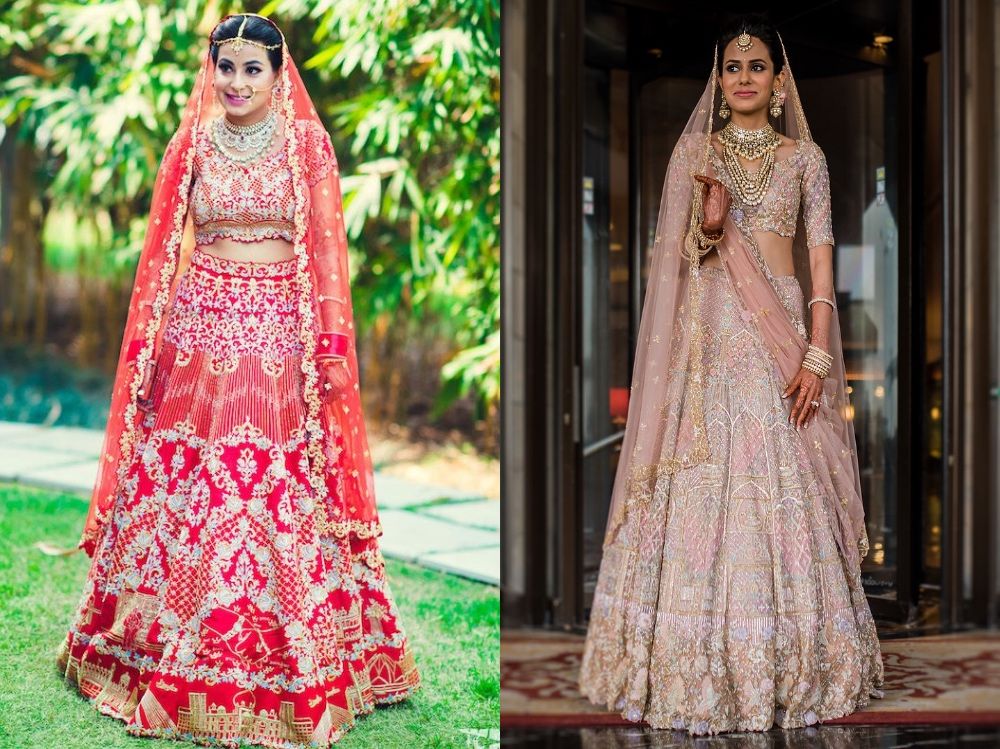 Image via Aashna & Bhisham (Delhi) and @kreshabajajofficial
Her own love story lehenga started the trend of personalised lehengas, and we love how unique each of her creations are! If you want your lehenga to be absolutely unique and one of its kind, then this is to go-to designer for that!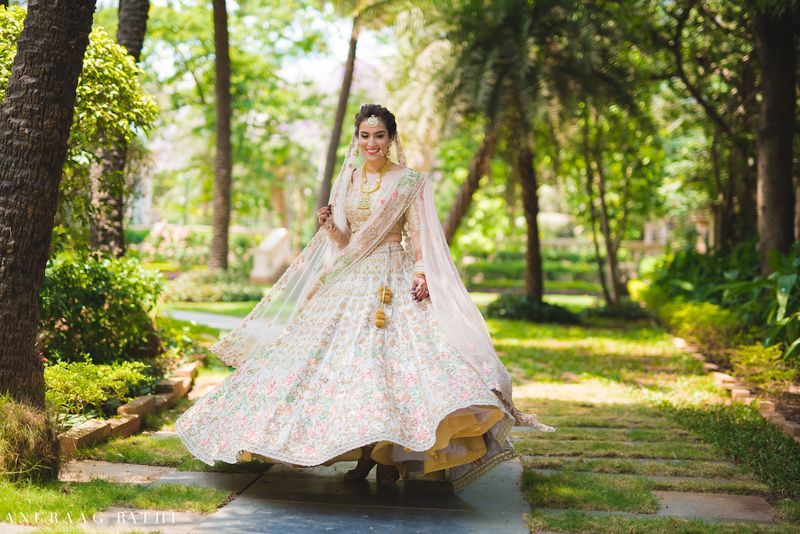 Image via Anuraag Rathi Photography★ 5
Love the subtlety of this designer duo, who design some gorgeous and dainty lehengas- again, very popular with brides for engagements and sangeets, but not so much for the big day, and we really hope to see more brides pick them for their big day!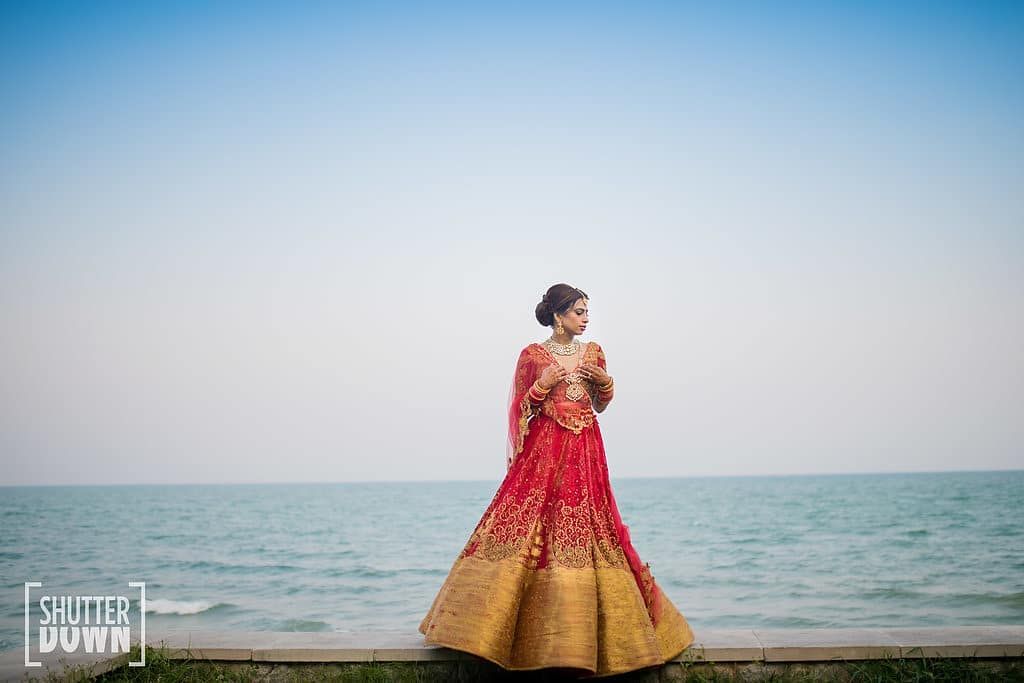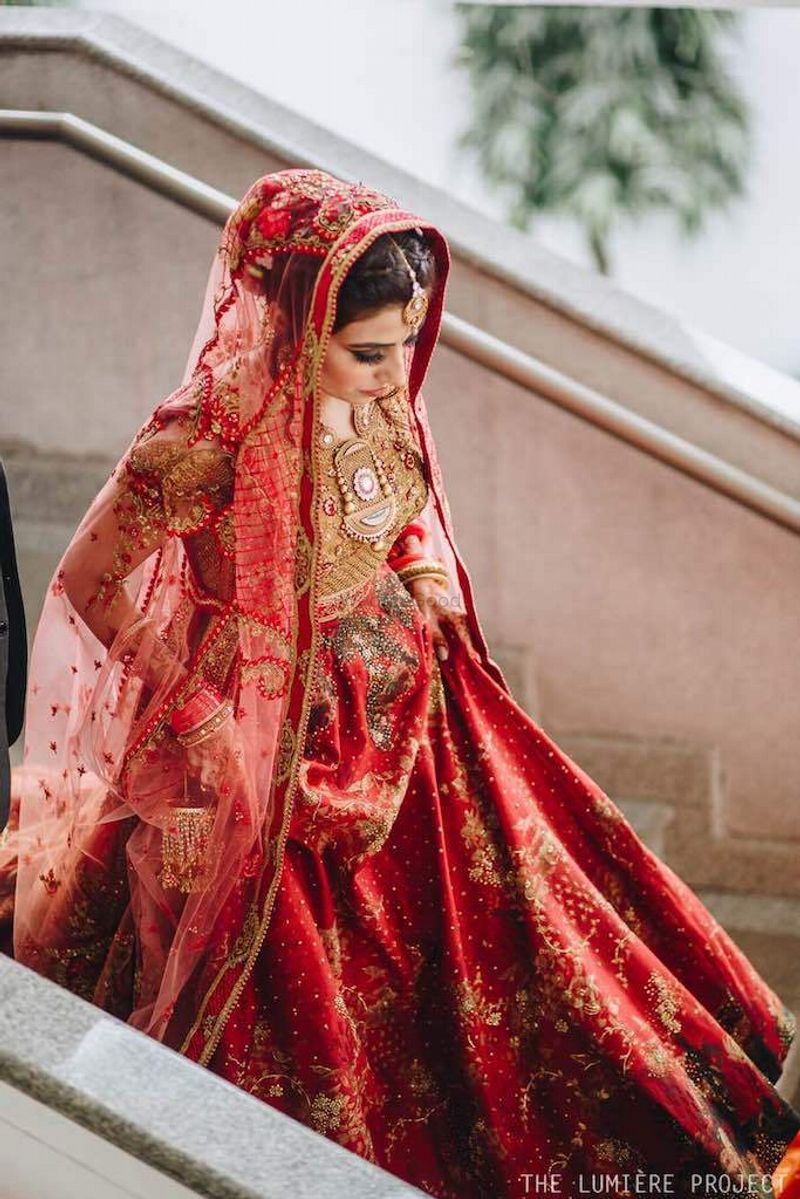 Image via Shutterdown - Lakshya Chawla★ 4.9  and Amanjeet & Abhimanyu (Delhi)
We are seeing more and more brides pick this label, and we can see why! Her lehengas are different, and we love the offbeat hues of red and pink- like this burnt sienna which is so new for brides!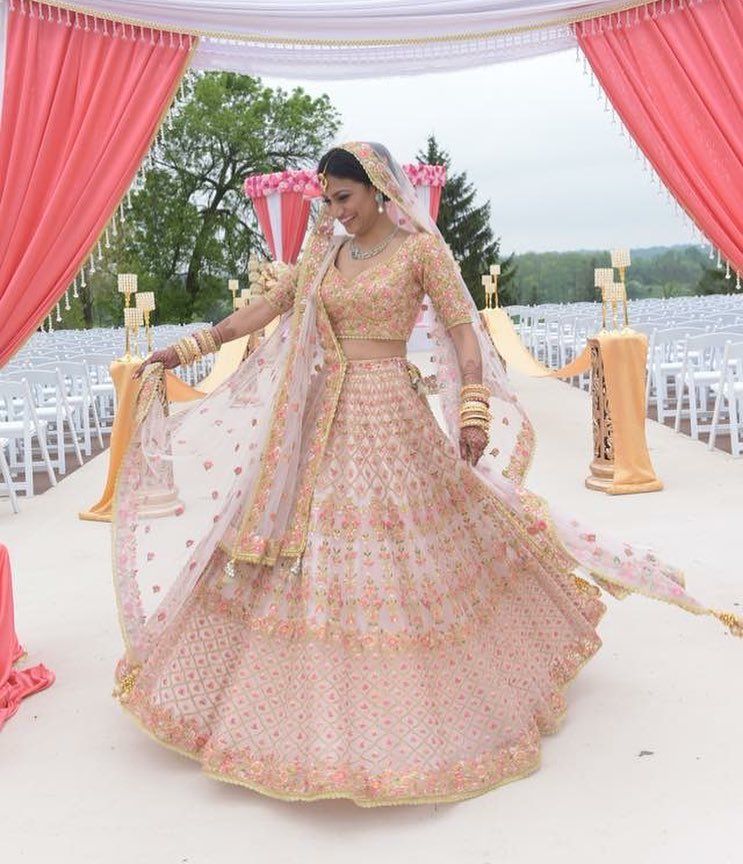 Image via @tamannapunjabikapoor
Big with Mumbai brides, she has some stunning pieces in offbeat designs, colours and hues. If that's what rocks your boat, then this is one designer to check out! We especially love her pastel lehengas!
Image via Roma & Raghav (Delhi)
From regal ones to modern lehengas, this designer has everything, and the bridal lehengas are unique and different- and there's a huge work and design palette to choose from!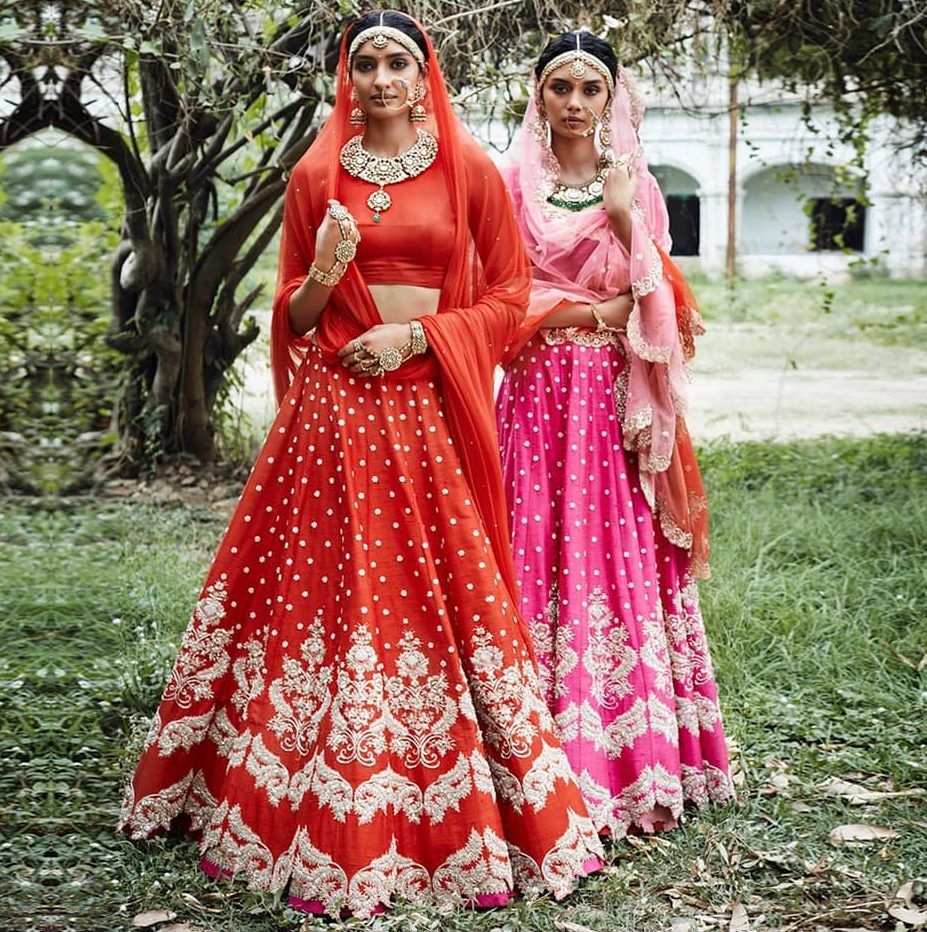 Image via anushreereddydesign
Again, one of those designers who is immensely popular for Mehendi outfits, but we really hope to see more brides pick her for their bridal lehenga- her designs are modern and minimal- and it's quite refreshing!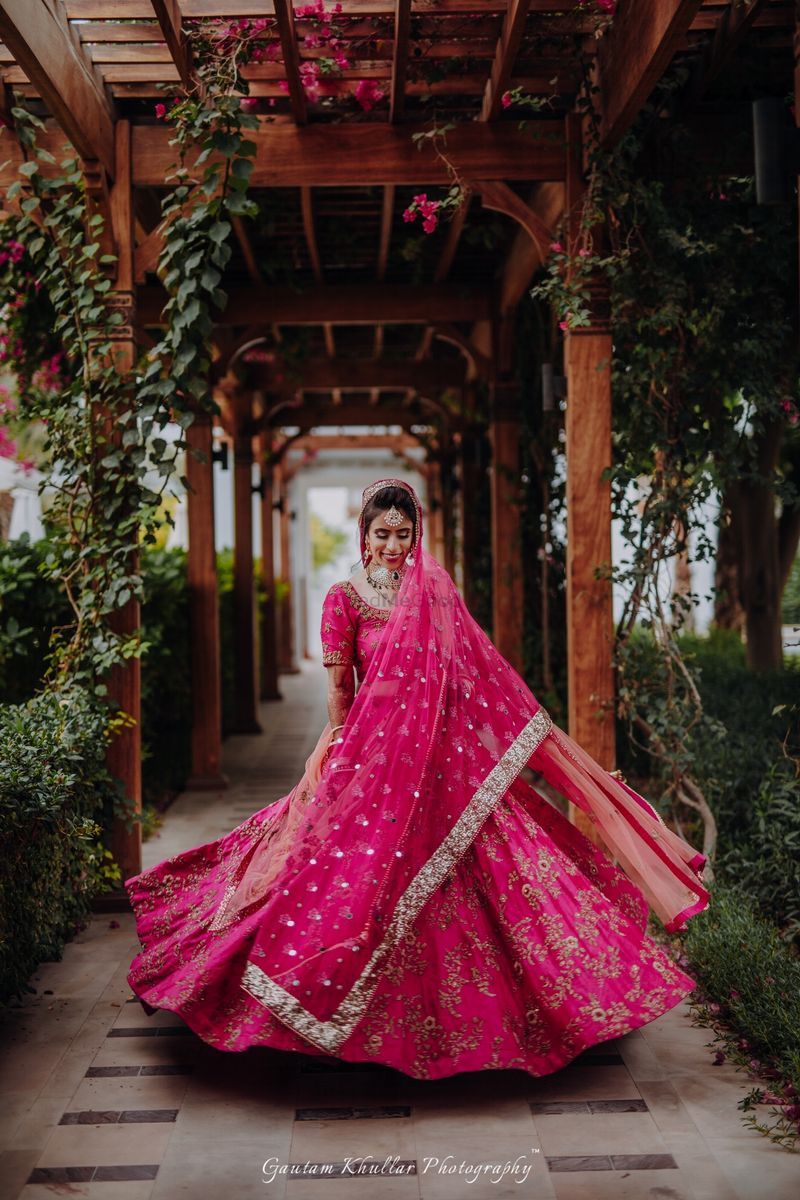 Image via Kanak and Shan (Dubai)
They also do some pretty embellished lehengas which are perfect for brides- and we love how they do a lot of modern silhouettes which are awesome for new age brides!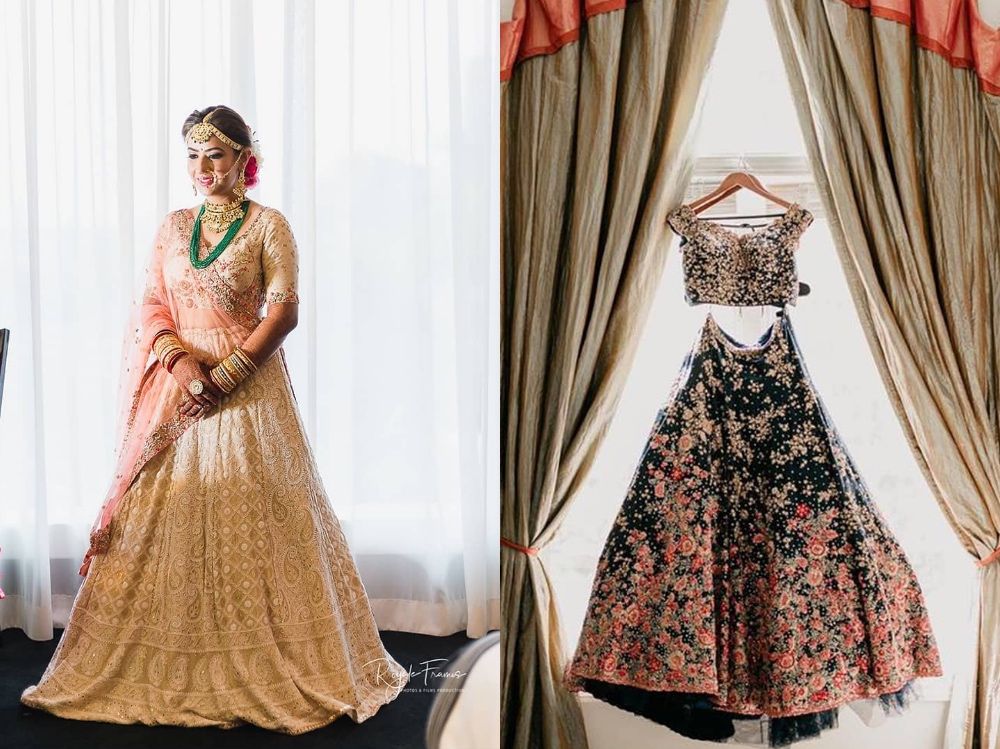 Image via dollyjstudio
This label has some pretty bridal lehengas, and we love the variety of colours we've seen with them! Bridal lehengas in offbeat colours and works- works for us!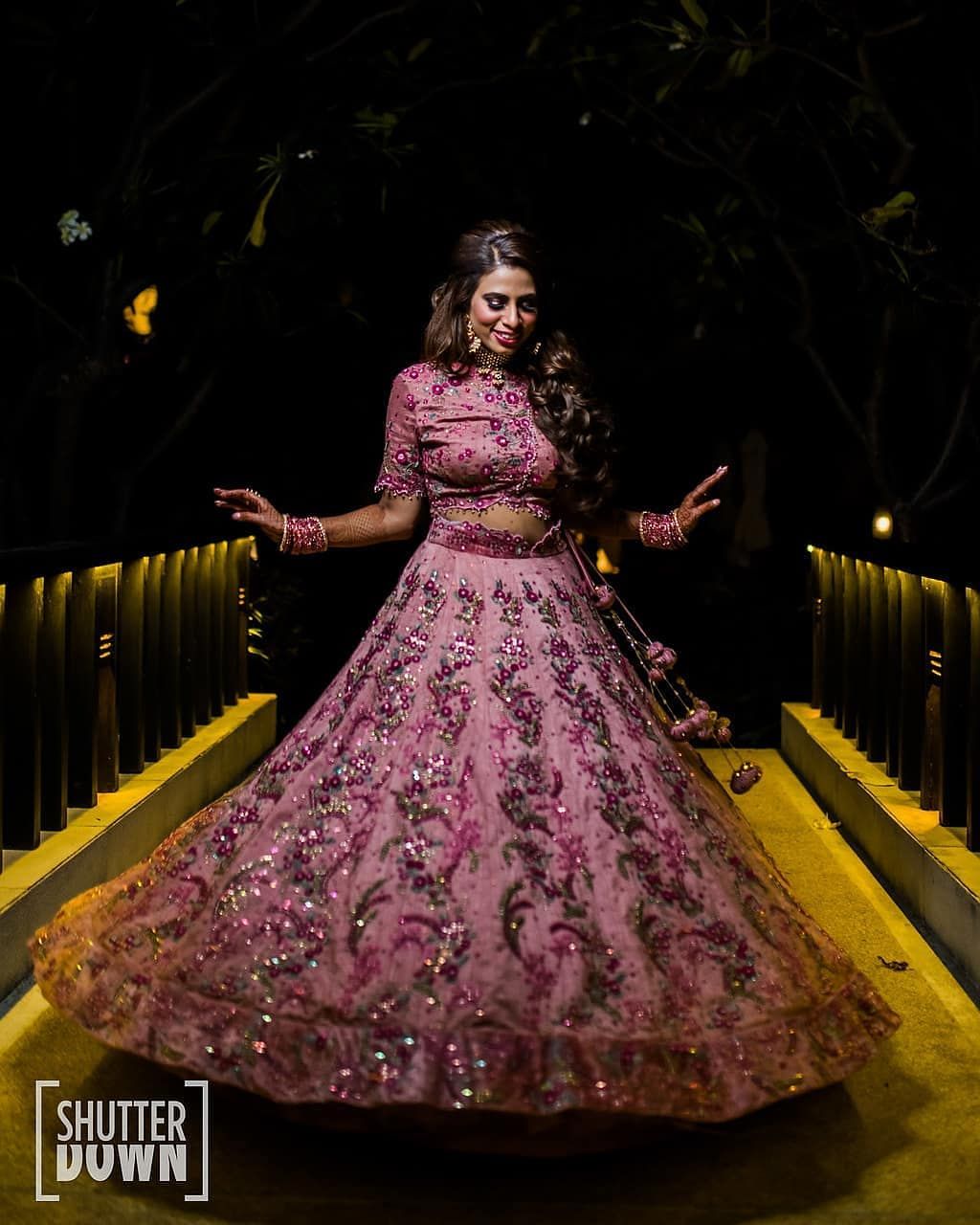 Image via Shutterdown - Lakshya Chawla★ 4.9
Another design who has the talent of infusing a modern touch to traditional outfits- and we love the pretty colours they come in! So if that's the kind of bride you want to be, then this is one designer to consider!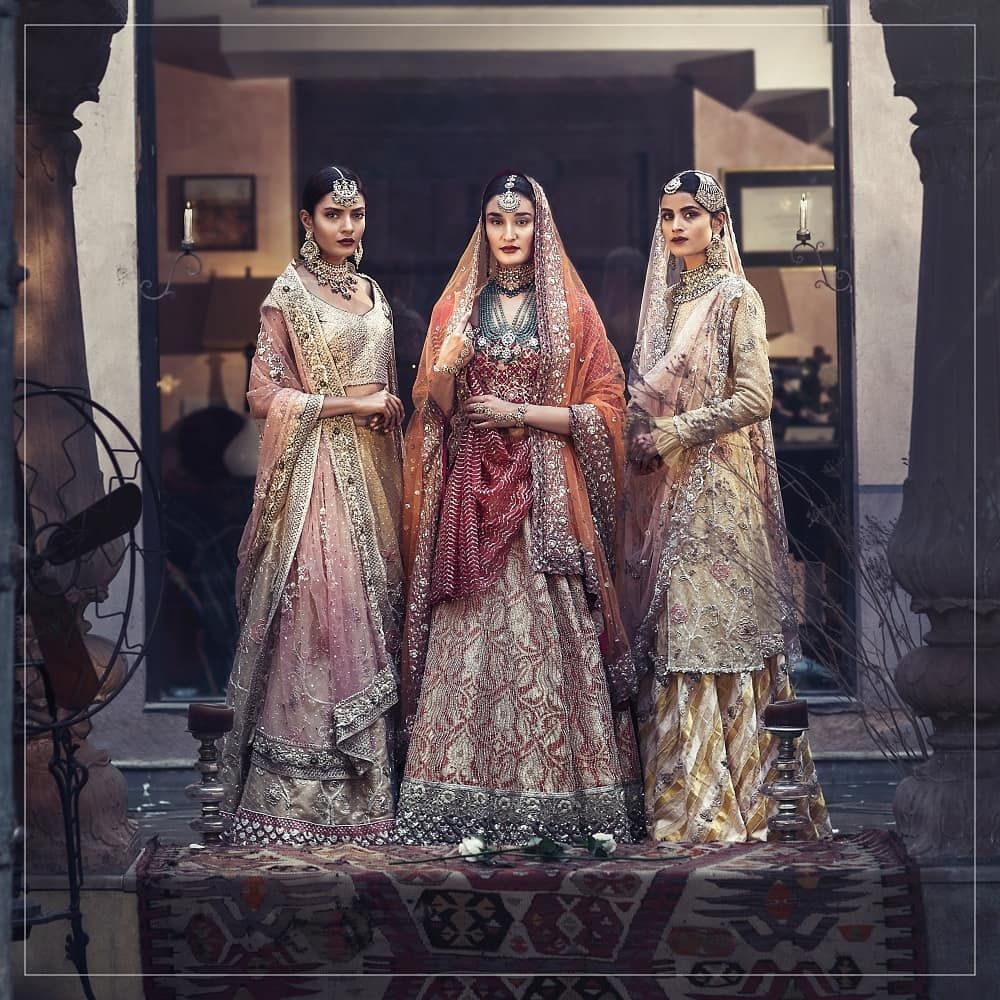 Image via houseofkotwara
Timeless and royal- that's how we'd describe their outfits, which have this regal quality about them! So if you want to be a classic bride in a timeless outfit, this is one of the labels to consider!