#Trending: Sheeshpattis For Your Bridal Day!
BY Garvita | 25 Mar, 2019 | 20415 views | 4 min read
Move aside maangtikas and maathapattis, it's time for the sheeshpatti (also known as sispatti) to shine! A unique jewellery piece, which is traditionally a Rajasthani mathapatti is making its way to every bride's bridal jewellery bag these days. Didn't we all just loved Deepika Padukone's jewellery? Well, there's one piece that really caught our attention - her Sispatti or Sheeshfool! We get really excited whenever we see something unique and fresh being sported by our brides! And when we saw this beautiful head accessory making a comeback, we were totally left awestruck. brides these days are bringing back this graceful and ethereal piece, which adds a dash of magnificence to their bridal look. Love it too? Here are some interesting styles in which you can don the sheeshpatti too!
This stunning vintage sheesh patti that has our heart!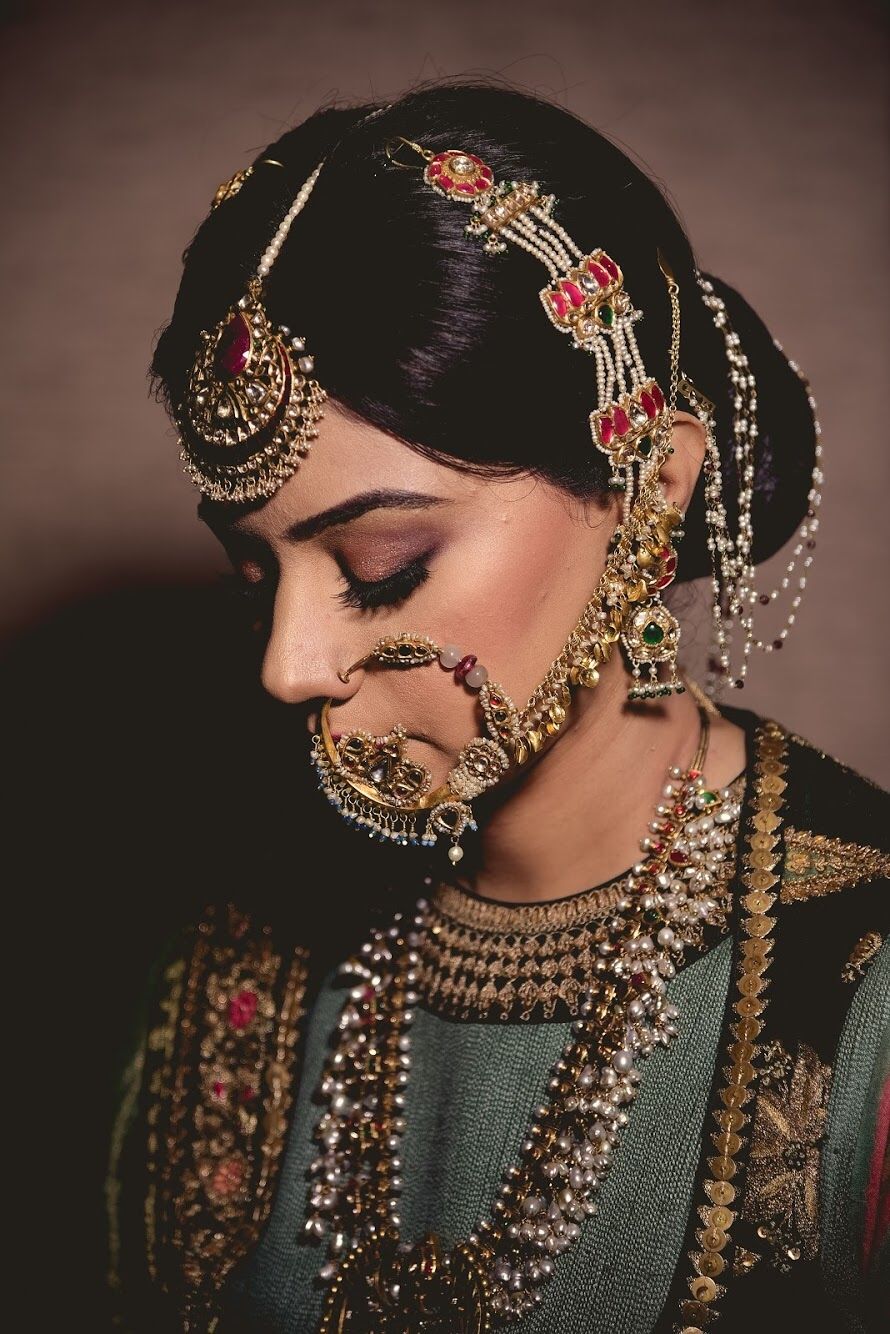 Image via
Shahid's Makeover
If you are looking to mix the old world charm with your modern bridal look, take a cue from this bride's sheesh patti
Kajal Agarwal opted for a mini-chandbali style hairband mangtika design for her wedding day!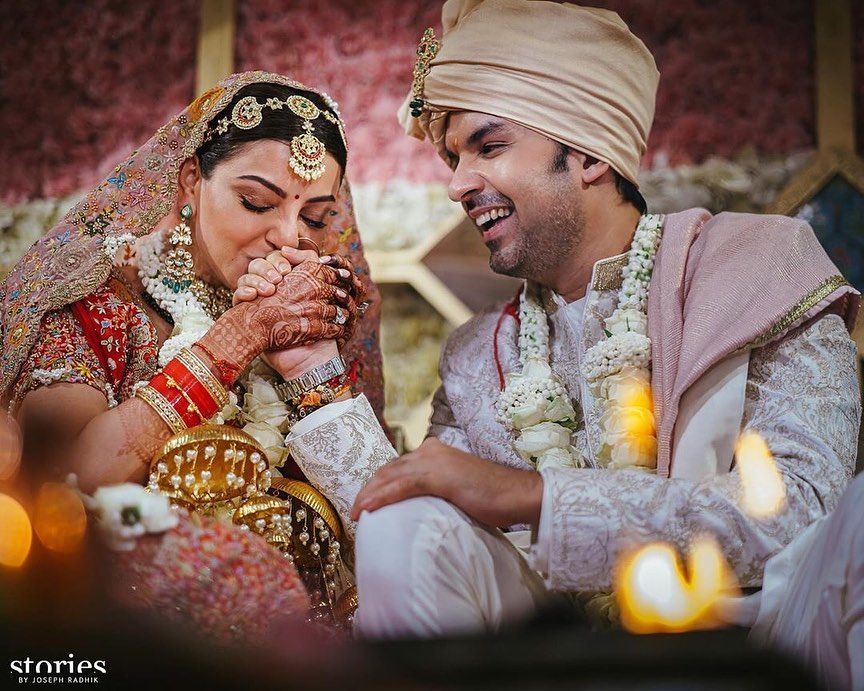 Image via
Instagram
Loving this half moon motif sheesh patti design!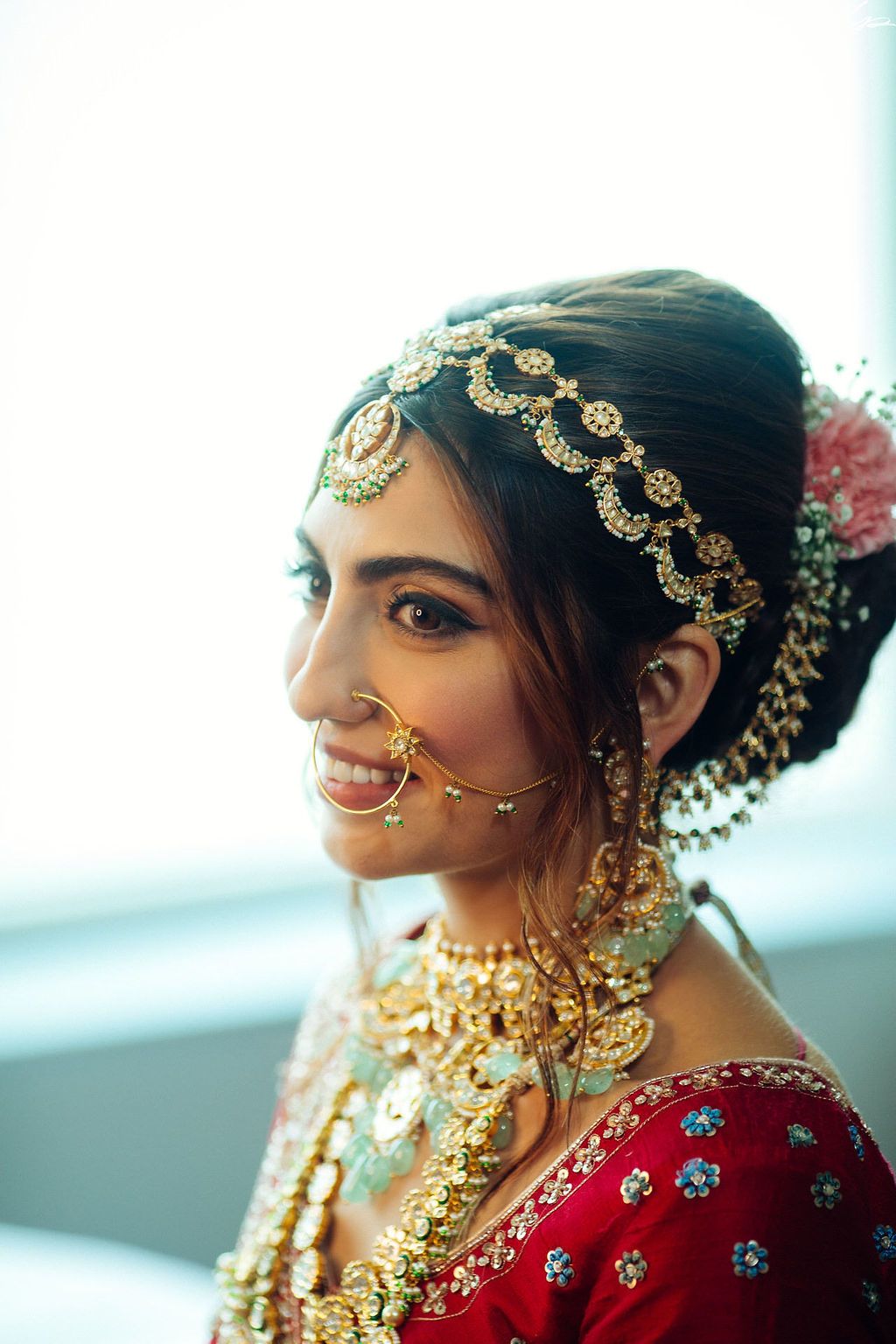 Image via
The Vow Weavers
We loved how this bride styles her sheesh patti with soft tendrils across her face and pastel jewellery.
We are in love with this bride's gorgeous sheeshpatti!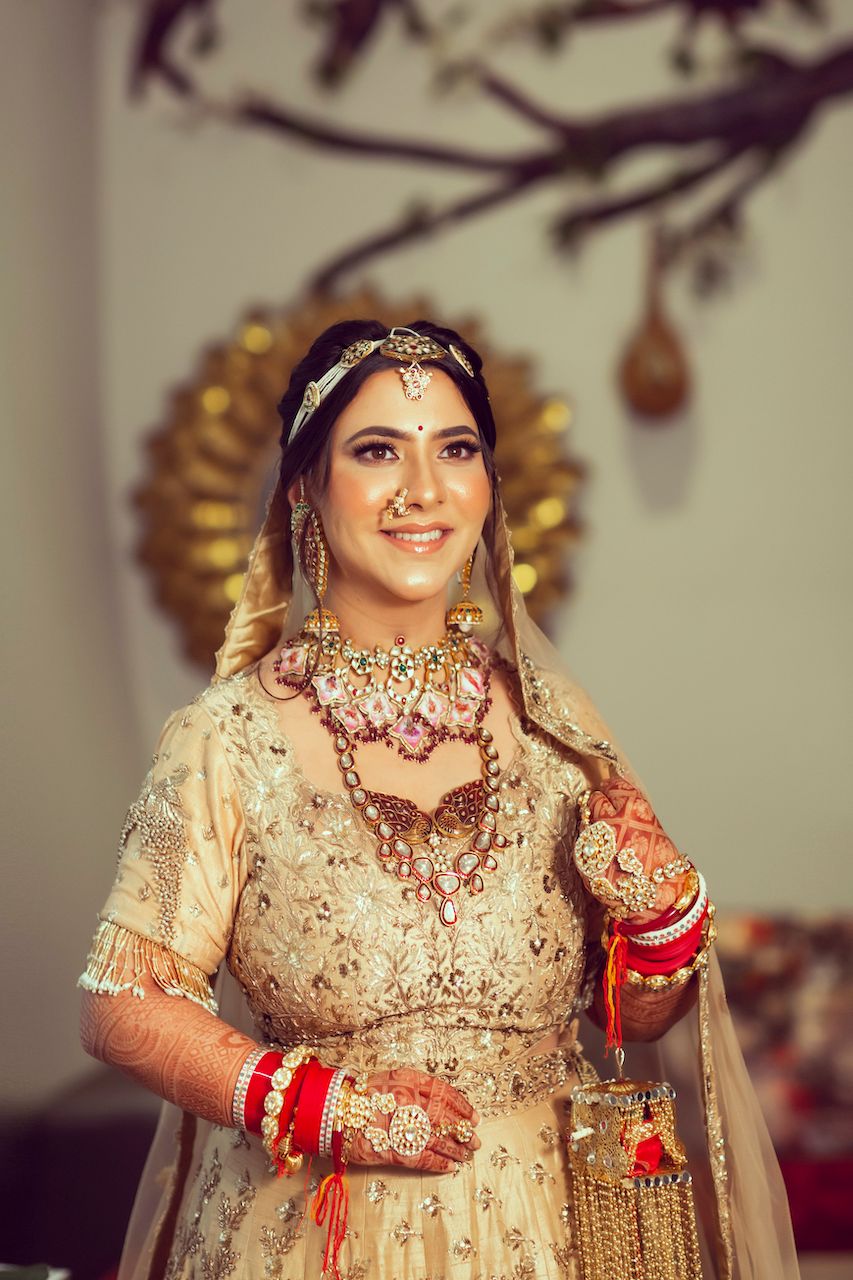 Image via
Inayat and Akshaan
Simple yet so intricate, this sheesh patti is a must have in every bride's jewellery box.
You can never go wrong with enamel and this bride's mehendi sheesh patti says just that!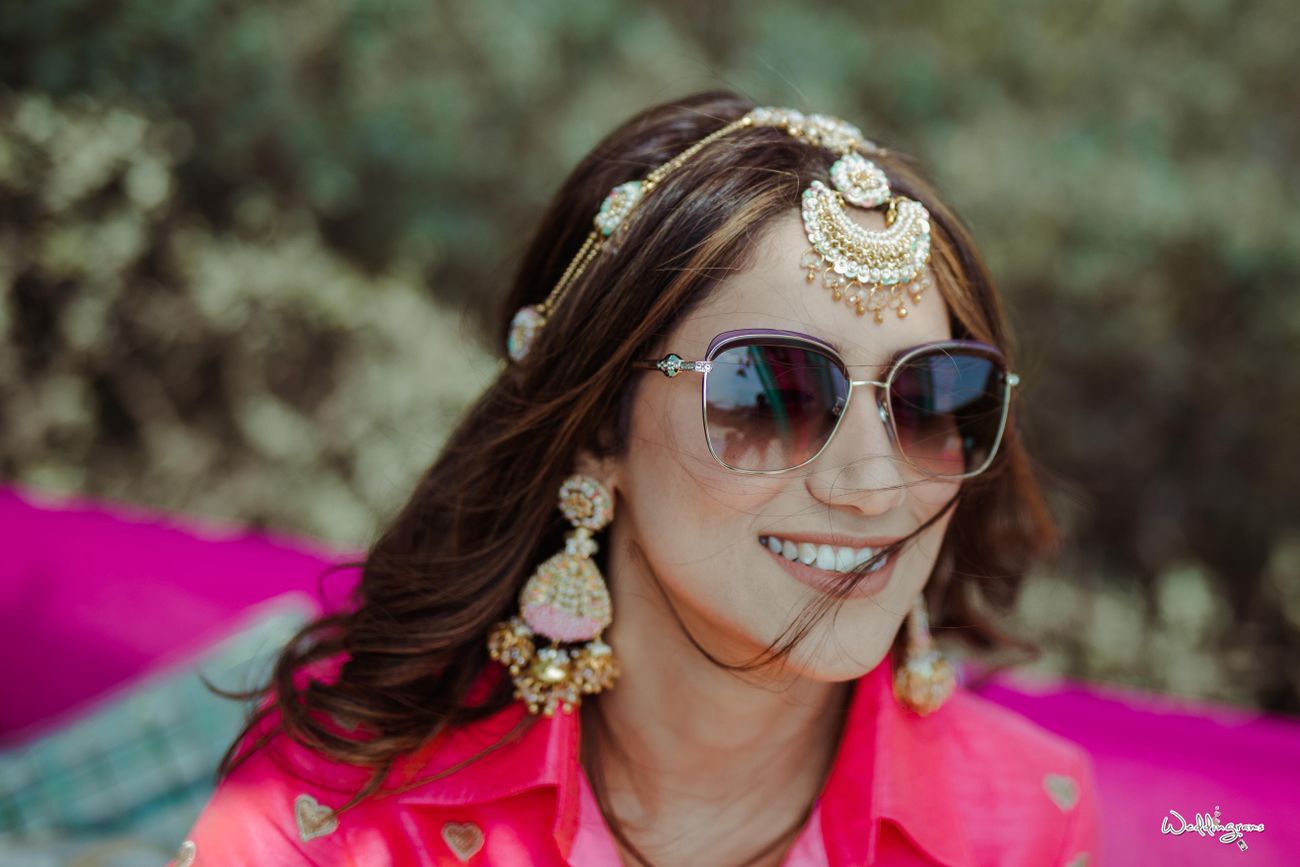 Image via
Sarvottema & Akash
Loving this dainty pearl and enamel sheesh patti for a mehendi event!
Go bold or go home, with this triple strand sheesh patti design!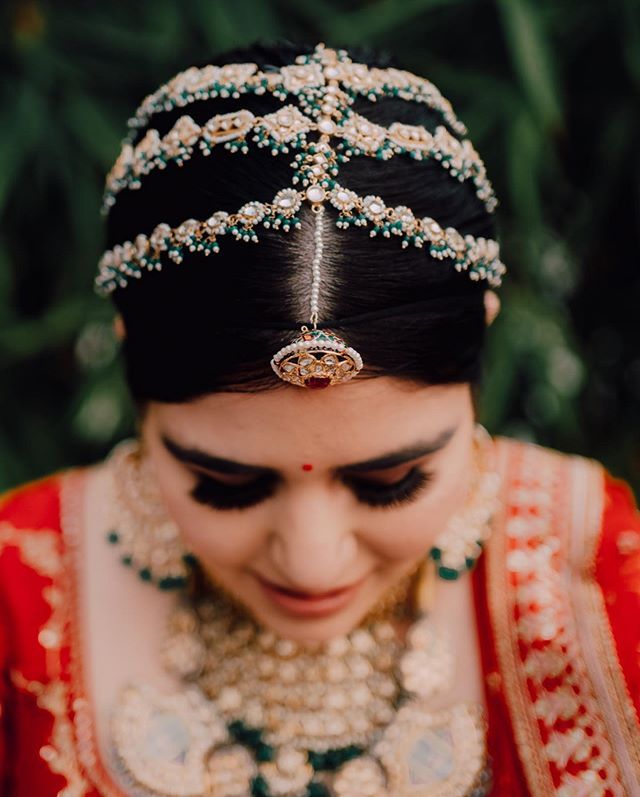 Image via
Instagram
This Rajasthani borla matha patti style sheesh patti is all kinds of beautiful!
Nothing says gorgeous like a diamond sheesh patti!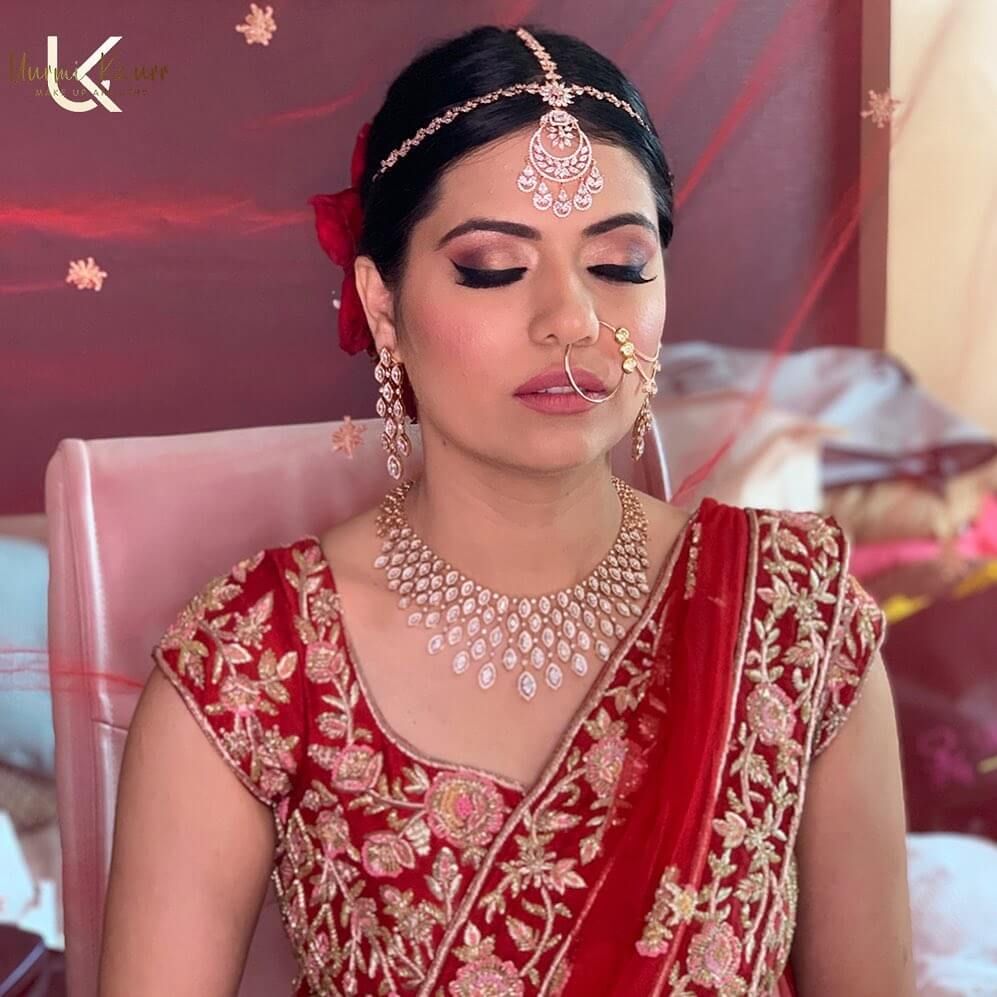 Image via
Urmi Kaur
For brides who want to opt for diamond jewellery, fret not, we found a stunning design for you!
This kundan design with touches of white and green are perfect for brides who want something traditional yet contemporary.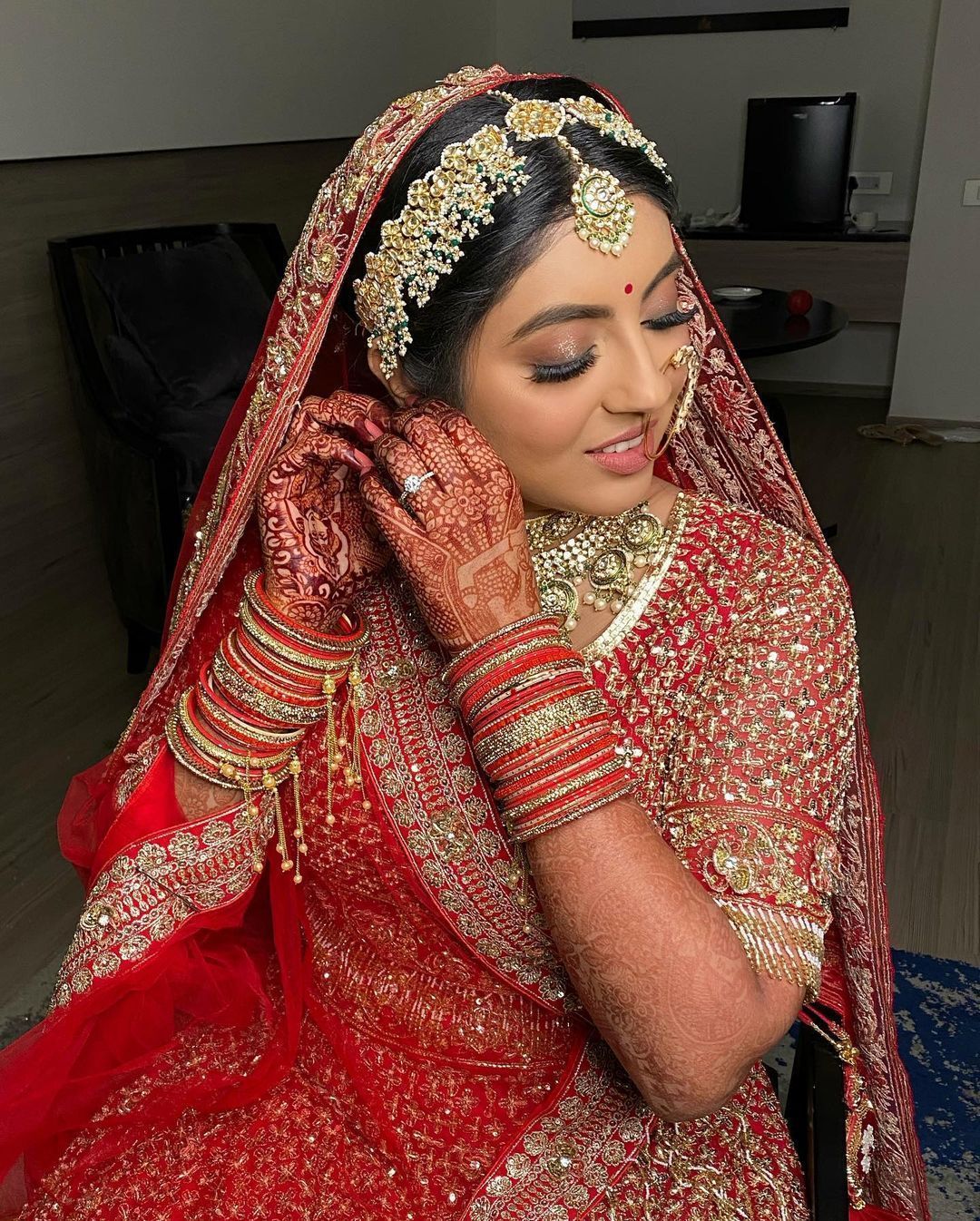 A mix of traditional and contemporary, this sheesh patti is an absolute winner!
This all gold oversized beauty is such a statement piece!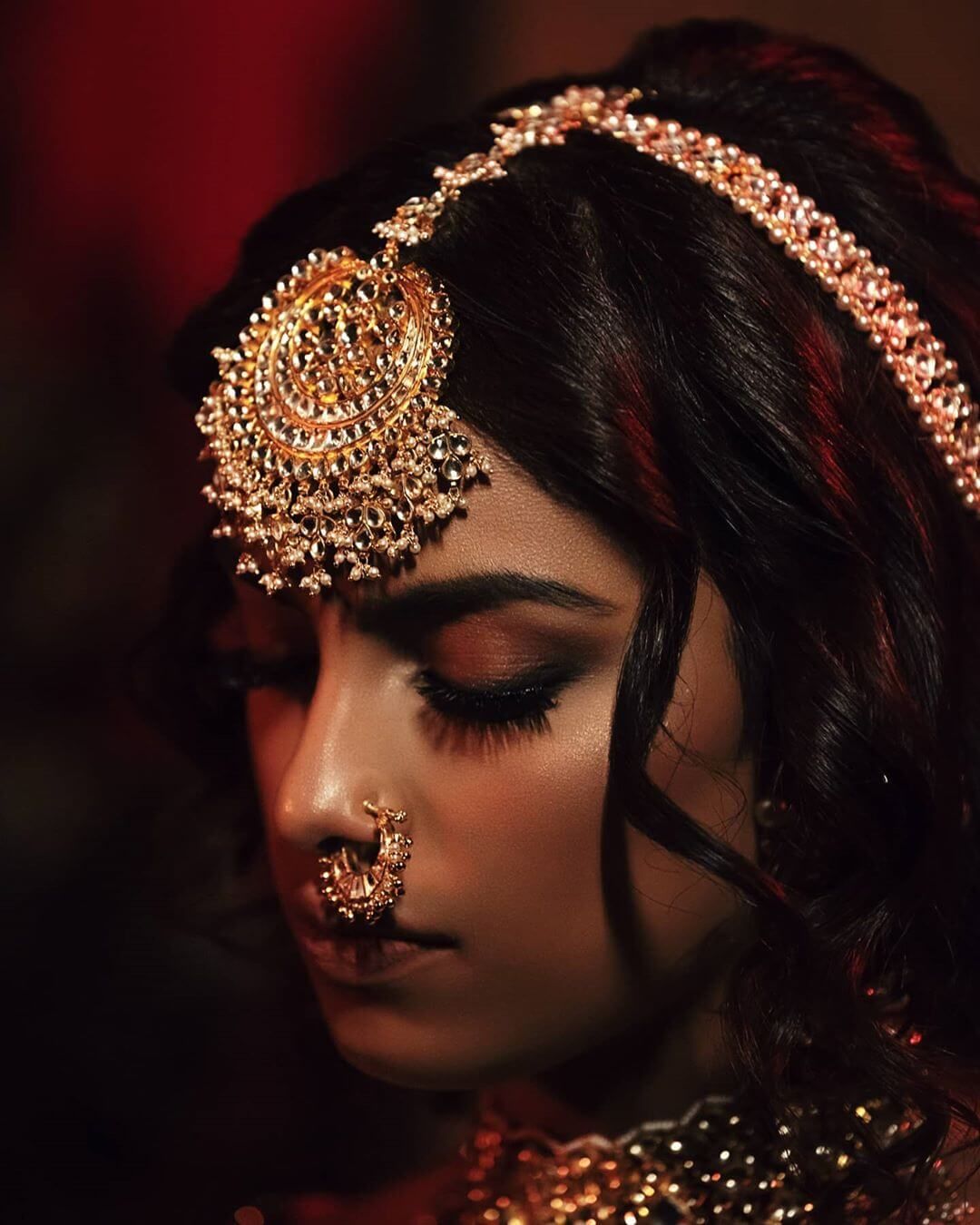 Image via
Free Rani
For brides who want to go big, this sheesh patti is what you need to go for.
This gold and multi hued sheesh patti is a great bridal jewellery pick!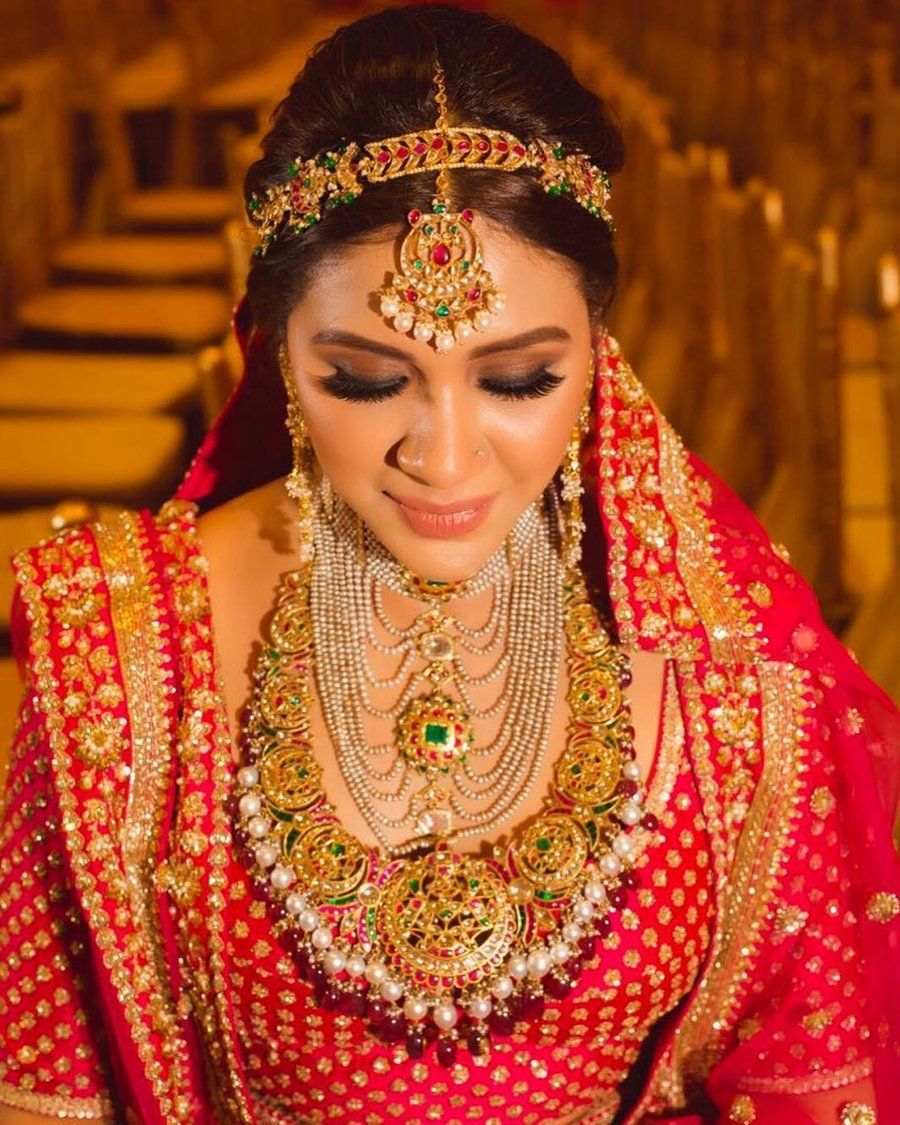 Image via
@himanshubabbarphotography
; Jewellery by
shriparamanijewels
Gold + multi coloured = winner!
Guess who introduced this style?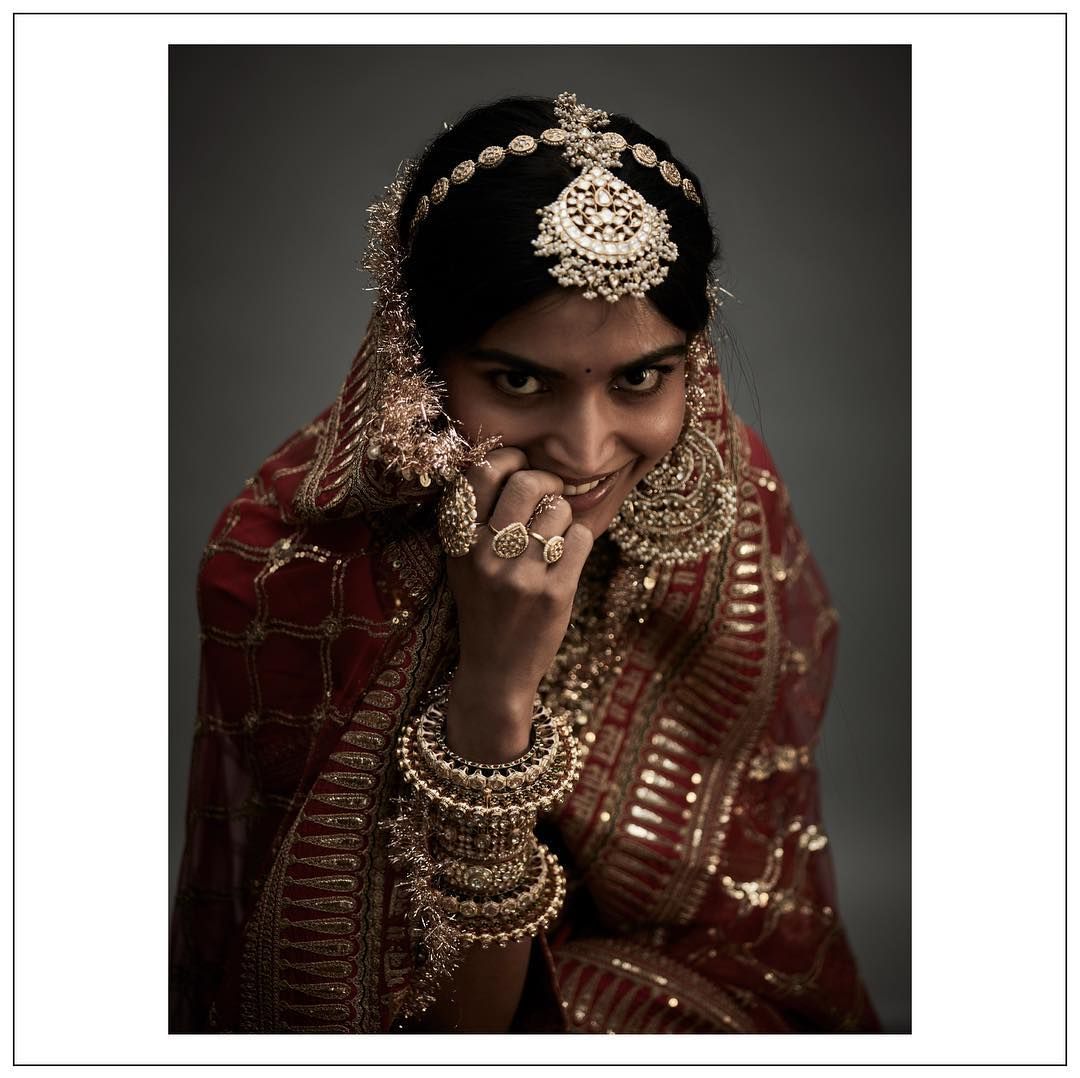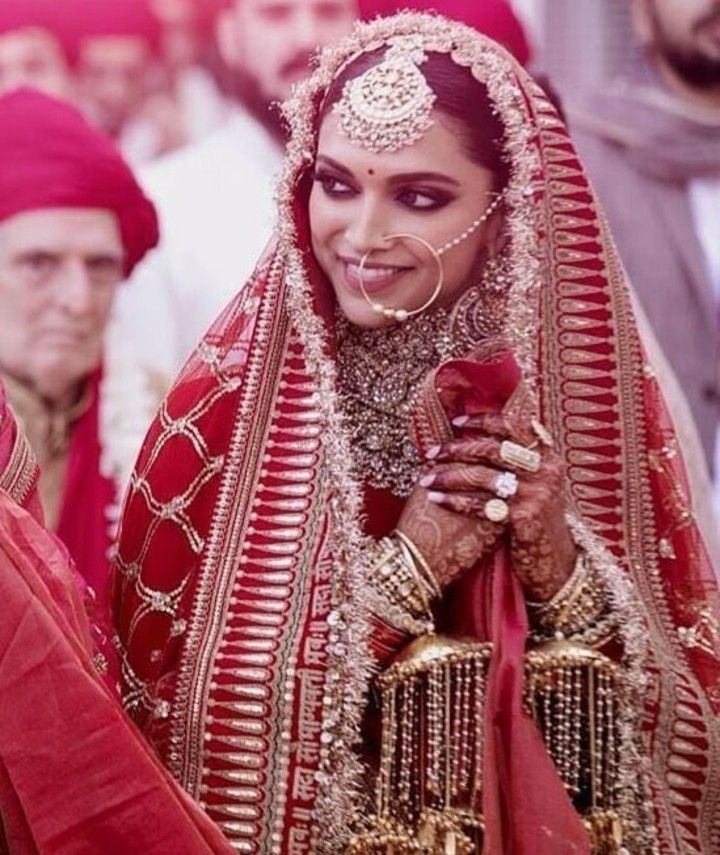 While this accessory is quite popular in Rajasthani weddings, but it's Sabyasachi Jewelry that made North Indian brides experiment with this style for their weddings. We saw Deepika wearing it for her North Indian wedding, and we guess, that's when it became a trend.
Woah! Did you spot those royal blue drops?!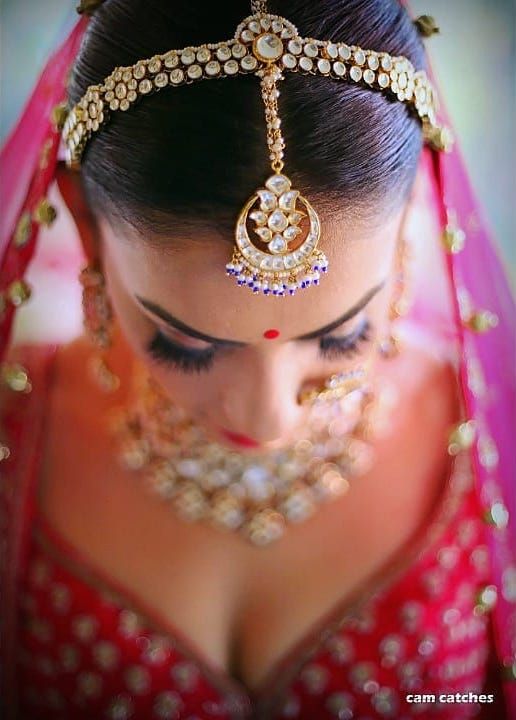 Love how those royal blue drops beautifully contrasts against the vivid red lehenga! Aesthetically pleasing, to say the least.
One with pearls! So extraaa and stunning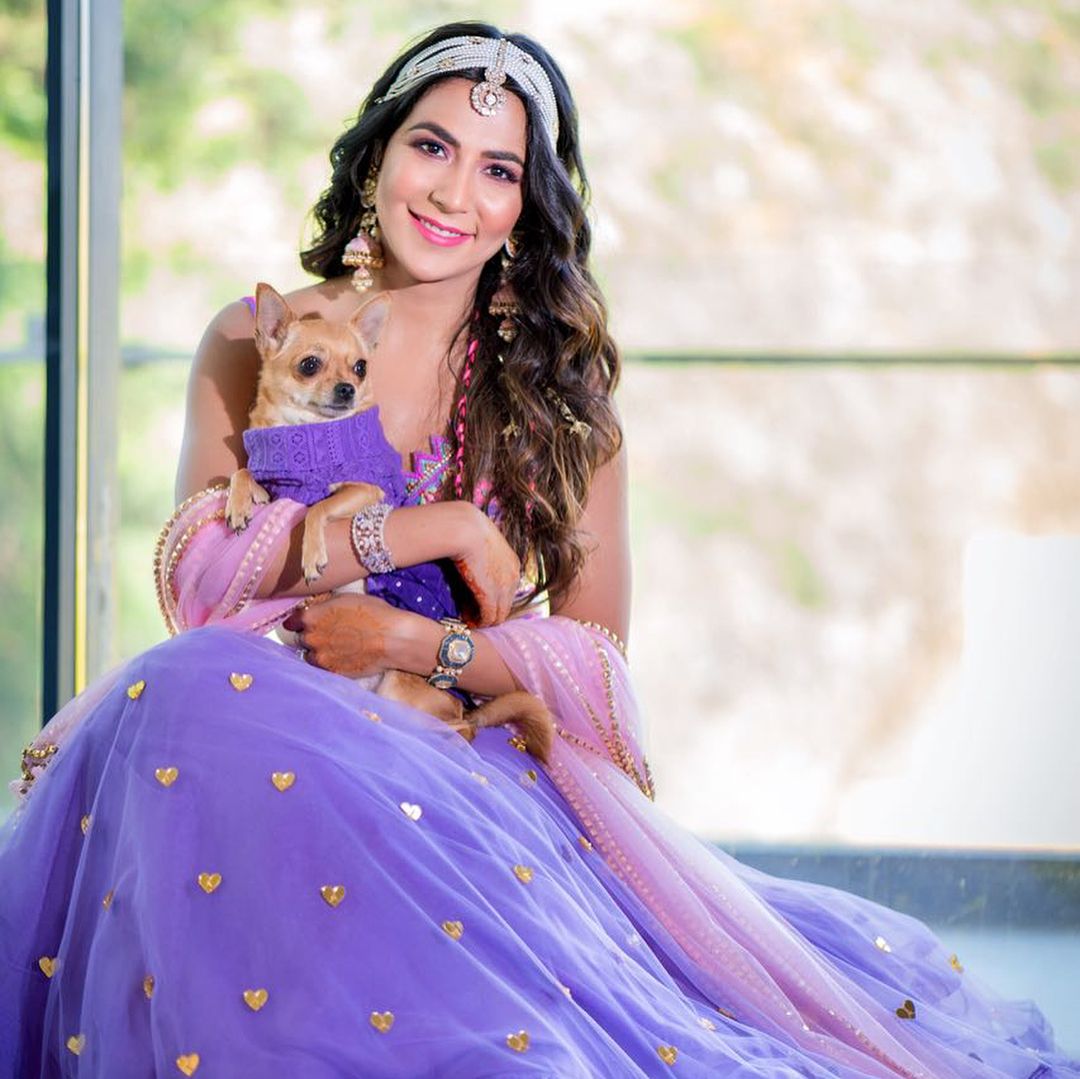 This one is super apt for a mehendi outfit! So fresh and modern. It'll perfectly compliment any outfit, any color. So it's versatile as well. Win win situation, isn't it?!
An edgy one with dainty chains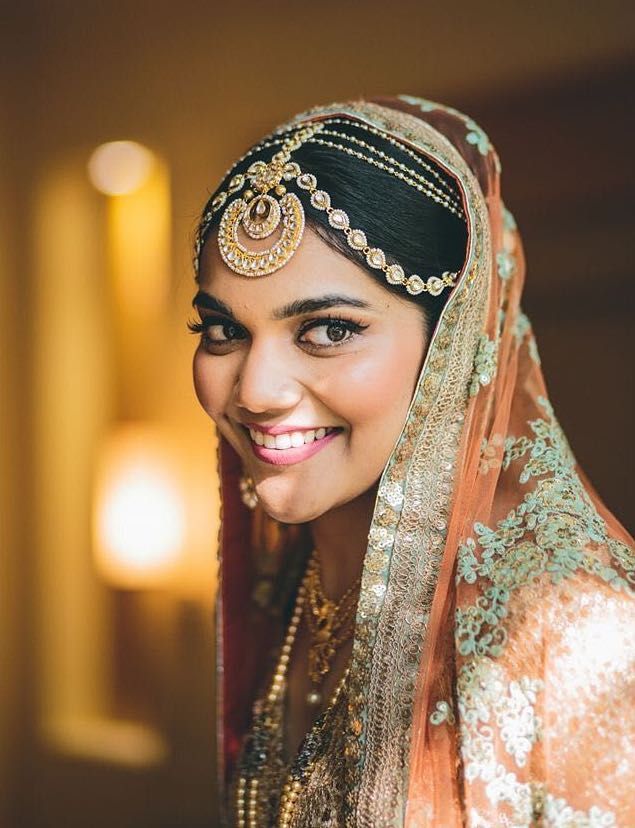 The sleek kundan patti on the forehead makes this piece a lot more gorgeous! Also, instead of having just one string on the head, this bride chose one with multiple dainty chains. Such prettiness!!!
This bride totally rocked one with a huge maangtikka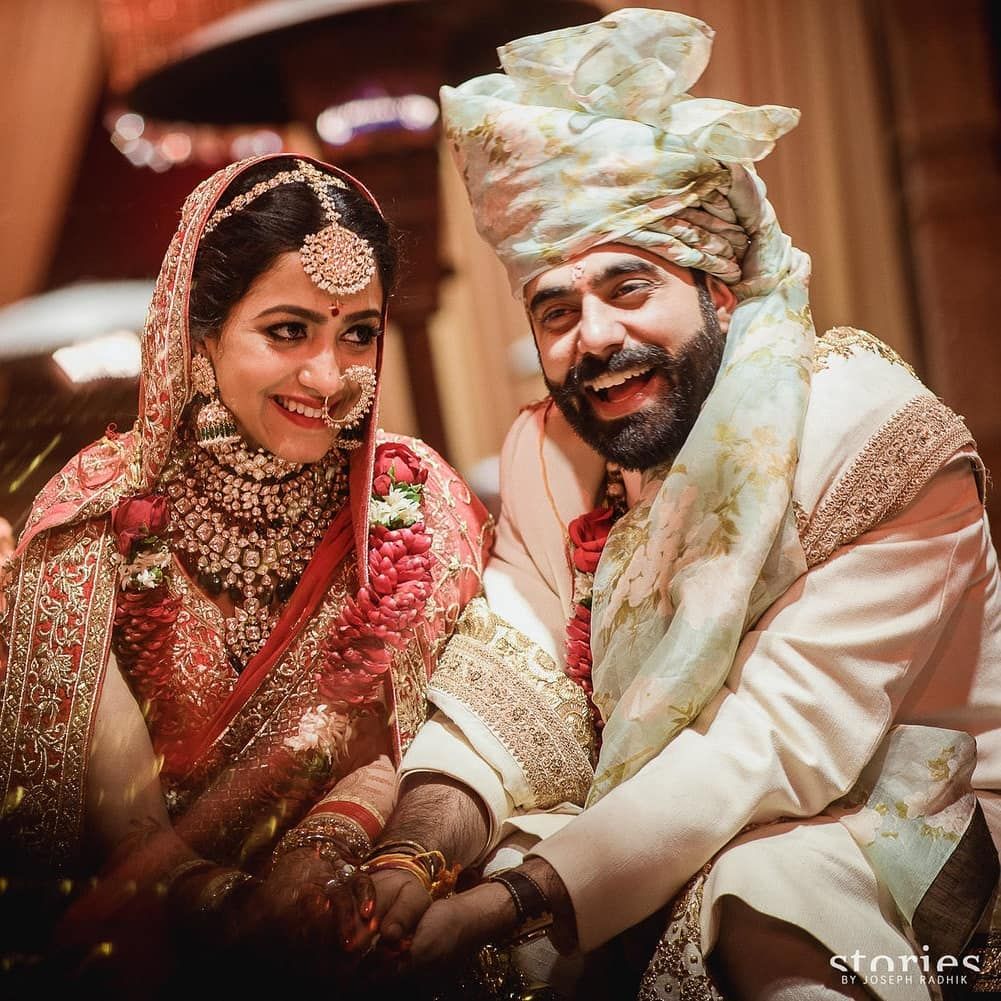 Don't we all love chunky pieces? Then why not take inspiration from this bride! You can go all out with oversize jewellery in case you have a broad face!
This bride chose a complete Rajputi jewellery! Kept it traditional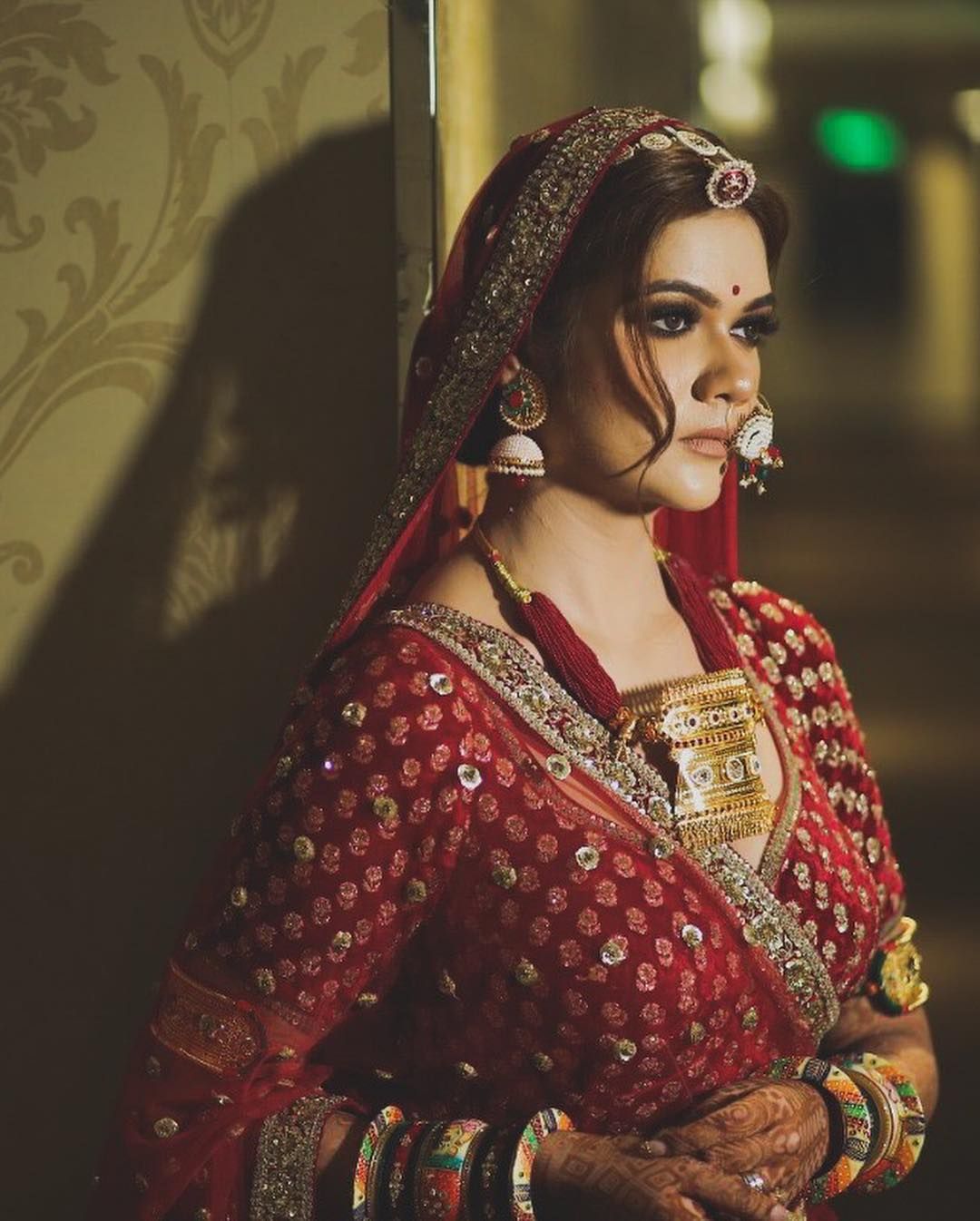 Instead of mix and match, how about picking a complete Rajputi jewellery set. If you are a bride-to-be and looking to add ethnic vibes to your outfit, then this is definitely the one.
This bride who balanced her heavy jewellery with a light head accessory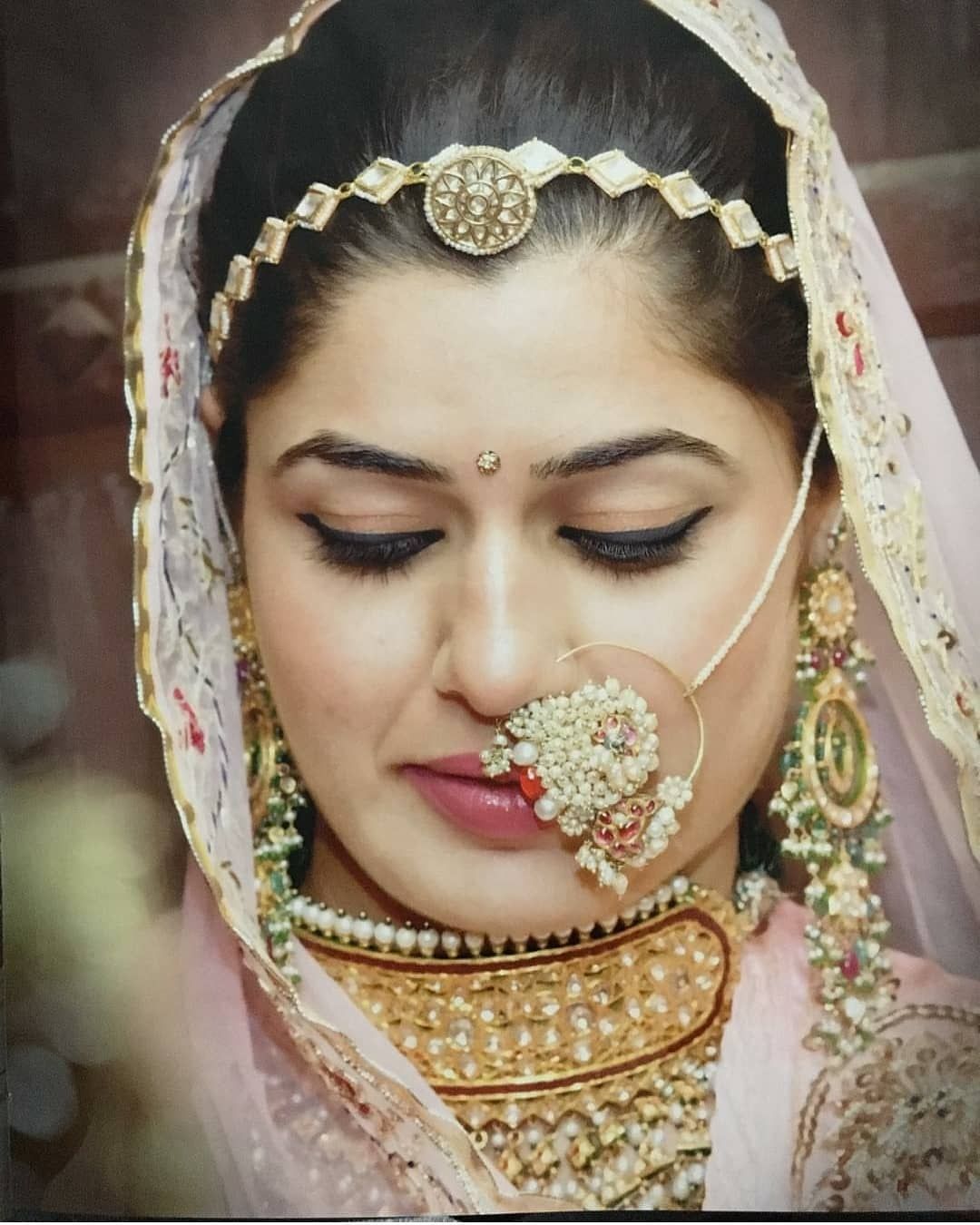 This piece is really offbeat, without being too simple! Would definitely recommend this one, if you do not wish to opt for mainstream jewellery designs.
This bride who picked one with a borla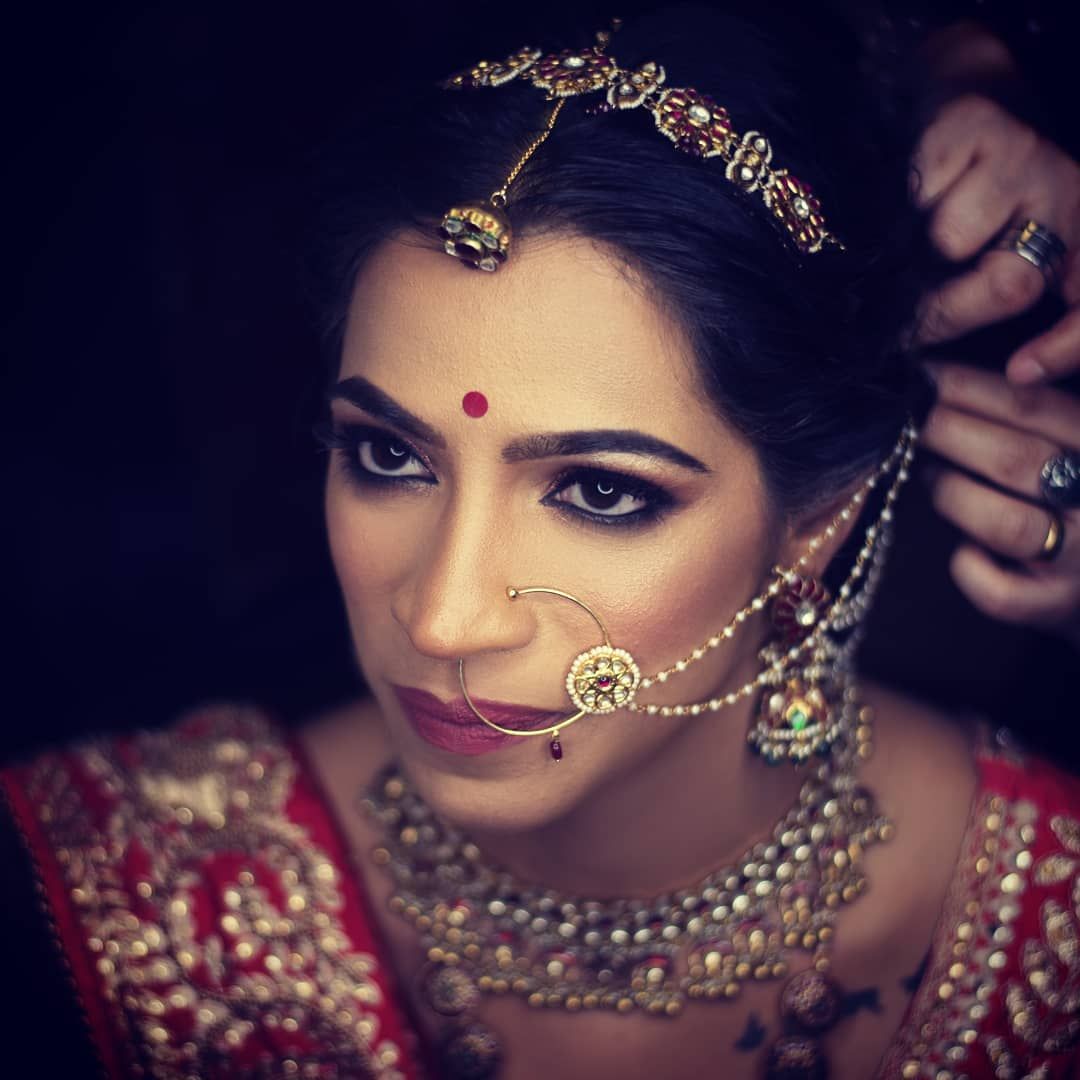 It's elegant, lightweight and perfect for brides who don't want to go with a chunky sispatti and yet keep it classy!
It's always good to not be mainstream. If you're looking to experiment with head accessory for your wedding, then you really need to bookmark these right away! Also, don't forget to share your pictures with us.
Pictures via Instagram
Want something different? Check out these hairband maang tikkas that we are loving off late!