Stunning Delhi Wedding With A Bride In Fun Outfits!
BY Latha Sunadh | 14 Aug, 2018 | 691 views | 7 min read
Suhasini has been an integral part of the WedMeGood team for two years and when a WMG girl gets married, you know how it is. She knows the deal, the vendors and all those secret places to shop. And that's why we decided to feature this wedding because the bride knows how to find things, how to be resourceful and Suhasini sure did bring her work experience to her stunning wedding. From the simple Mehendi decor to her outhouse jewellery to her Anita dongre lehenga, everything is meticulously planned and executed. The venue, Satvik by Chhabra Farms was gorgeous while photography by Fairytale Weddings by Angad B Sodhi★ 4.8  kept it simple and sweet. 
Meet Harsh & Suhasini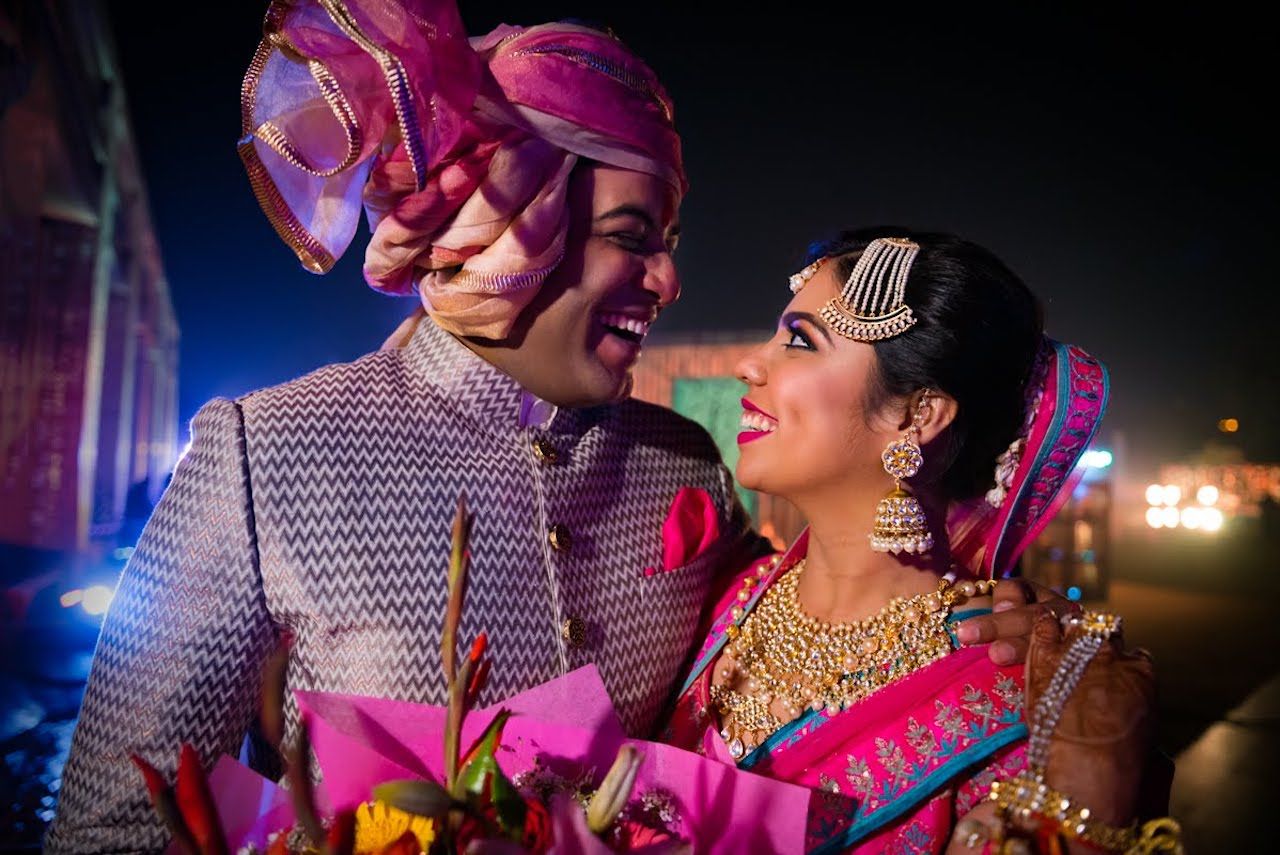 You find love at the least likely times and places. We met each other at 2-people GMAT coaching only to land up being hooked onto BBM about 5 years back. What started as an experiment with international long distance continued across 4 countries, 8 cities and 3 continents. We knew this was permanent. We finally narrowed down to one geographical location and got hitched in January this year. 
The Cocktails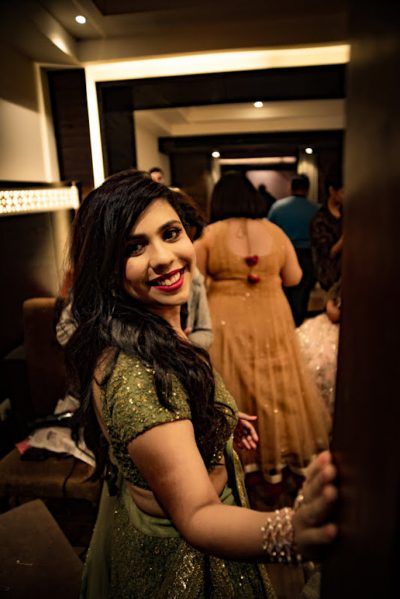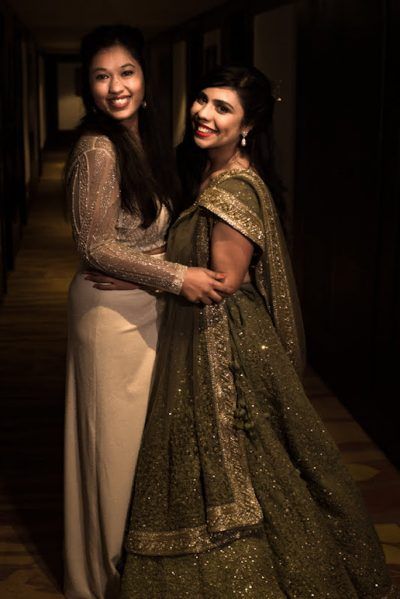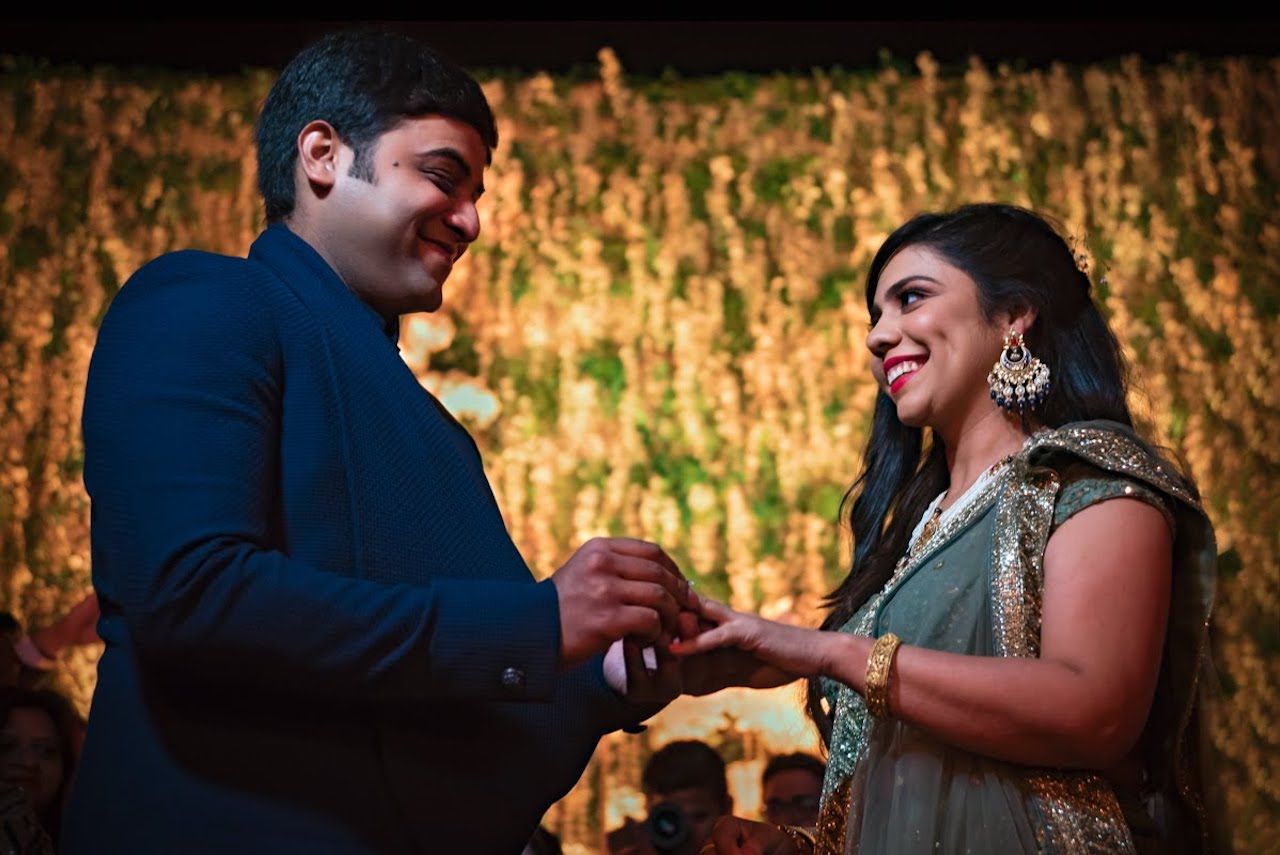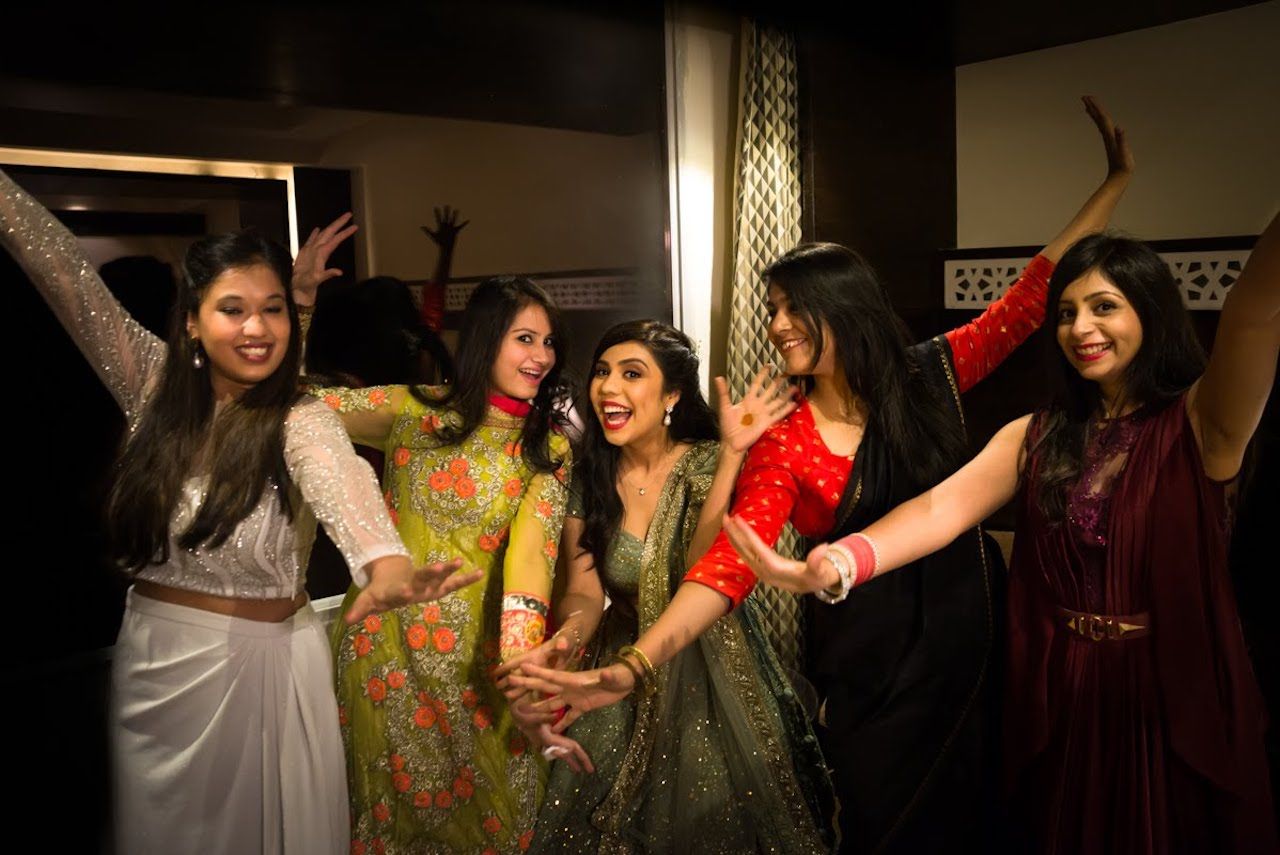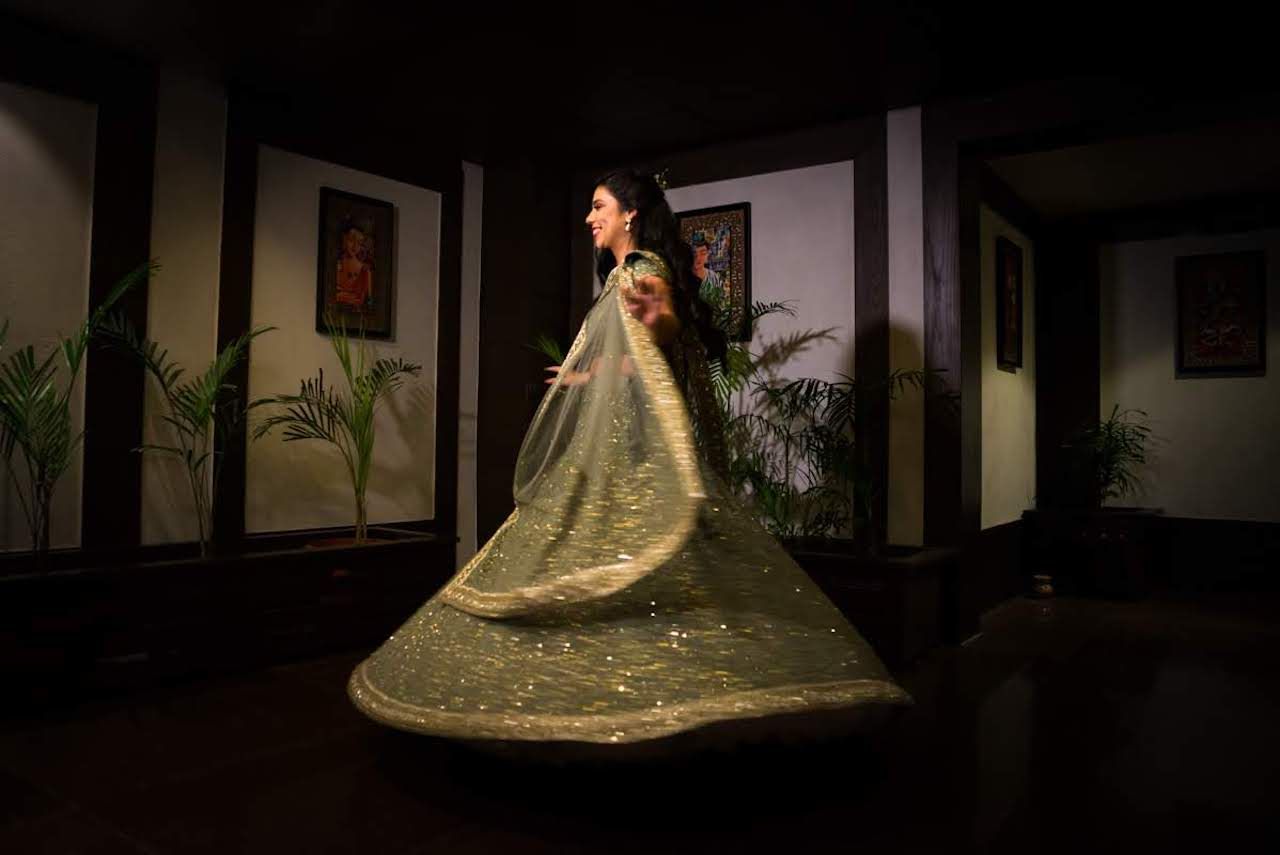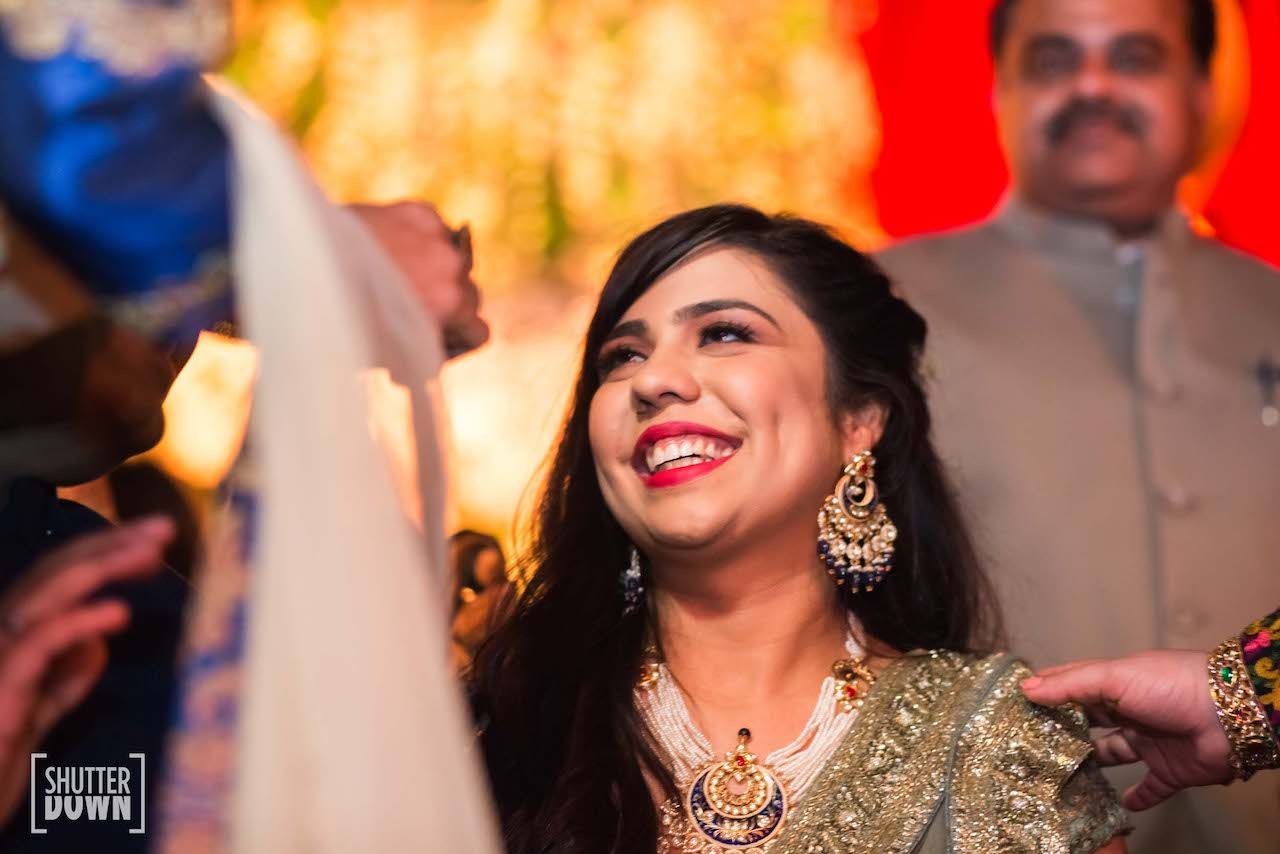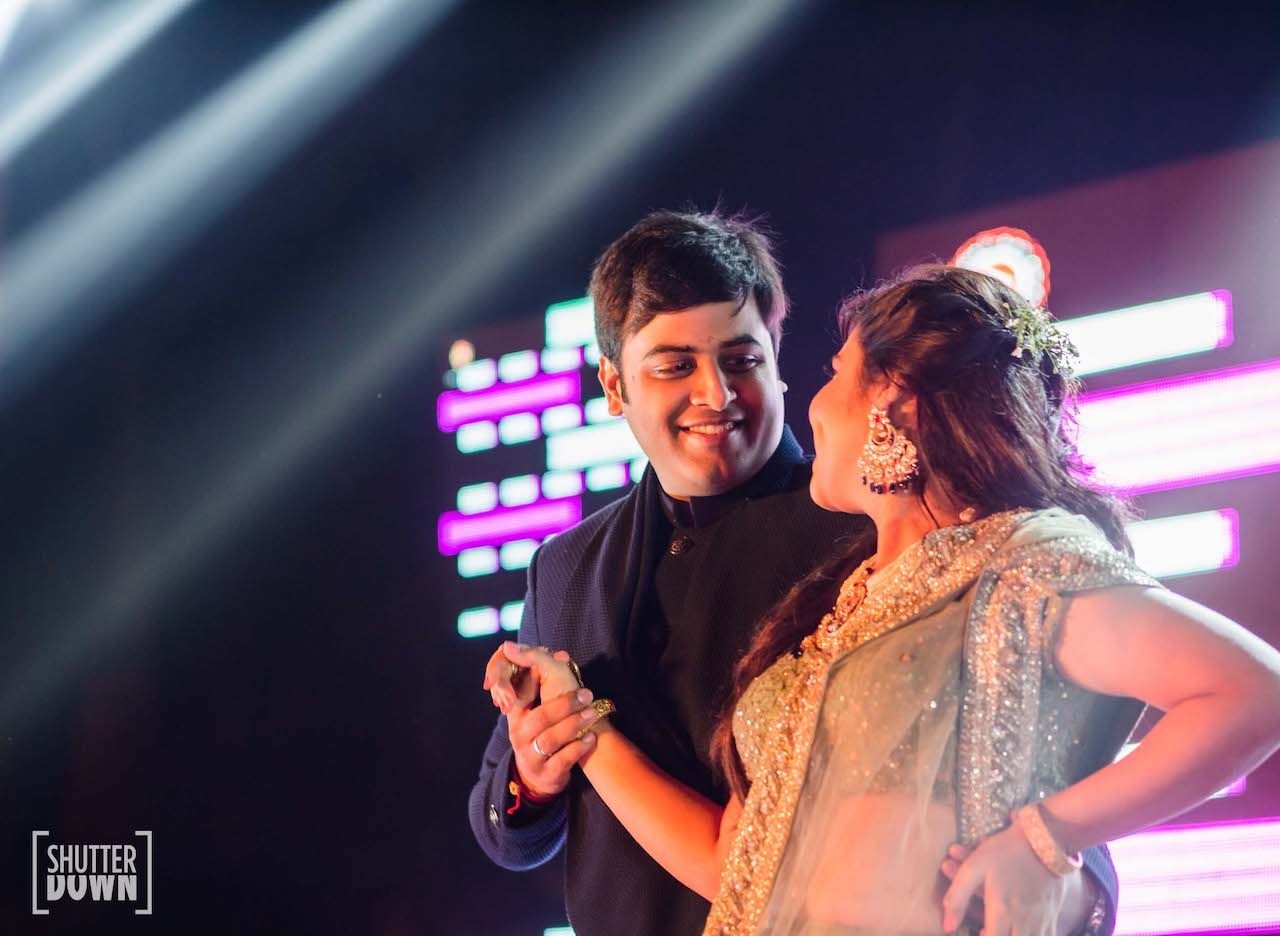 The Mehendi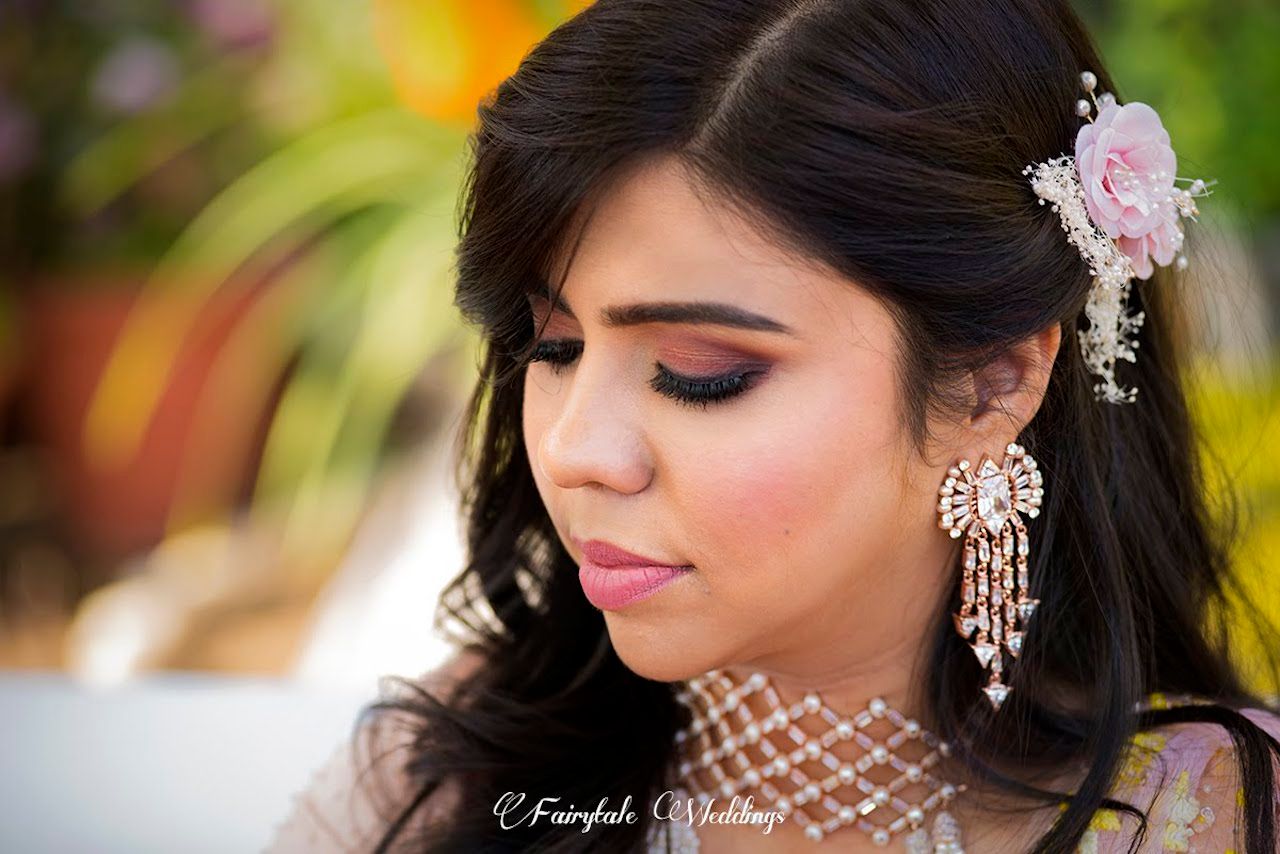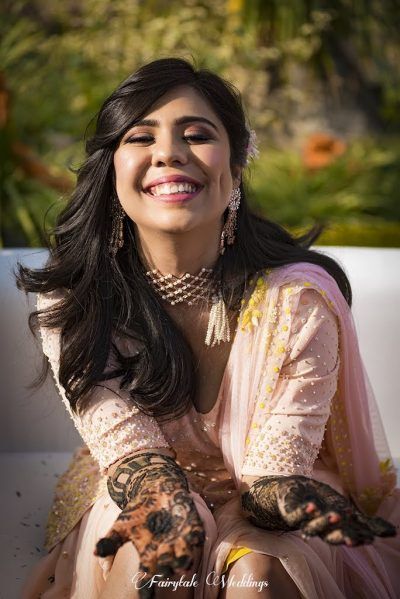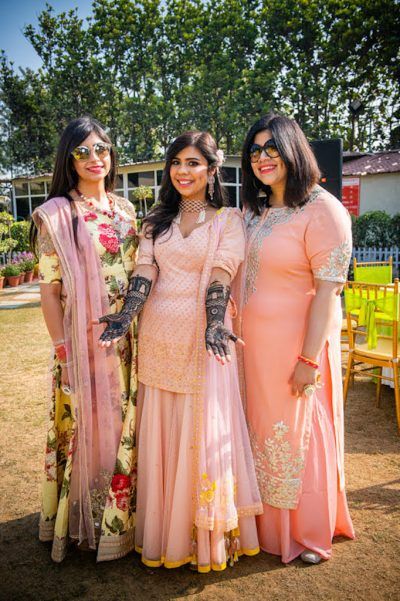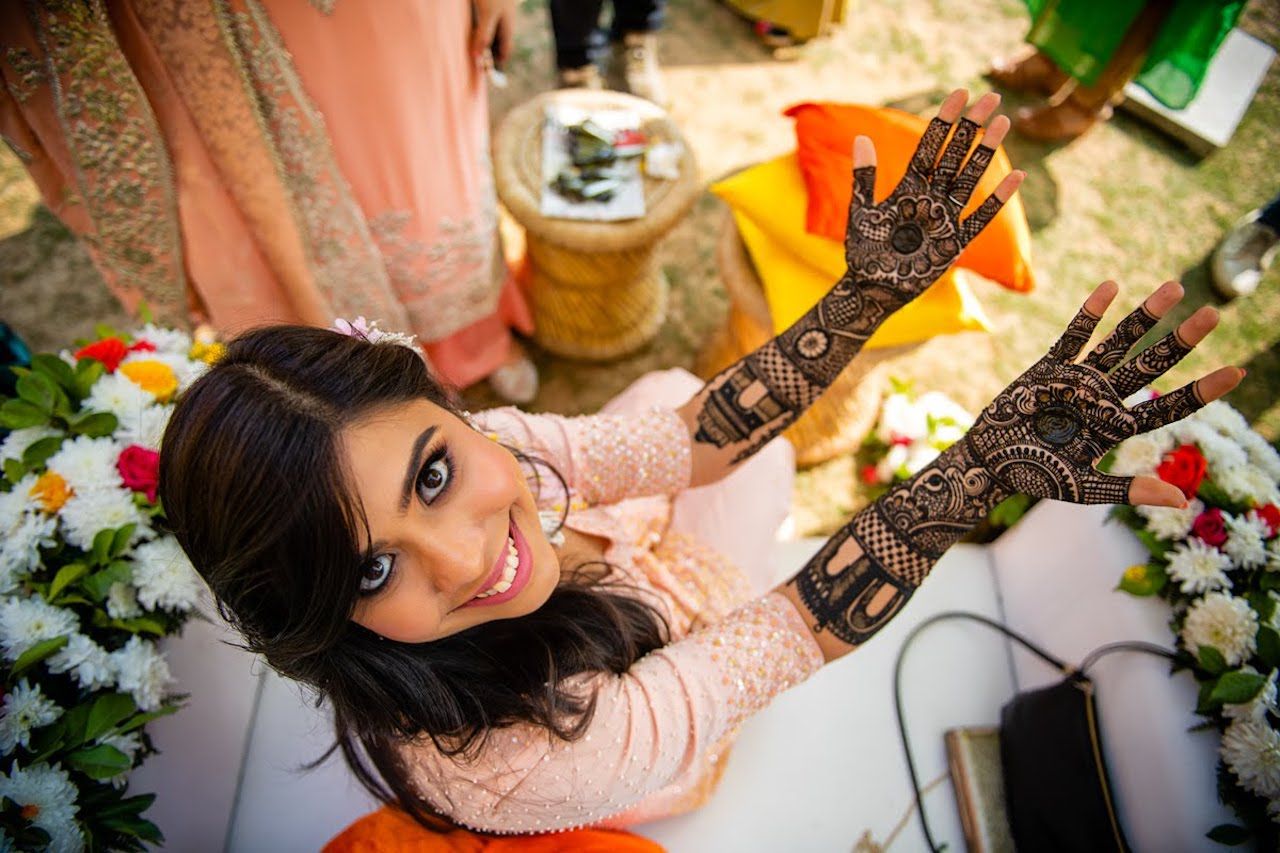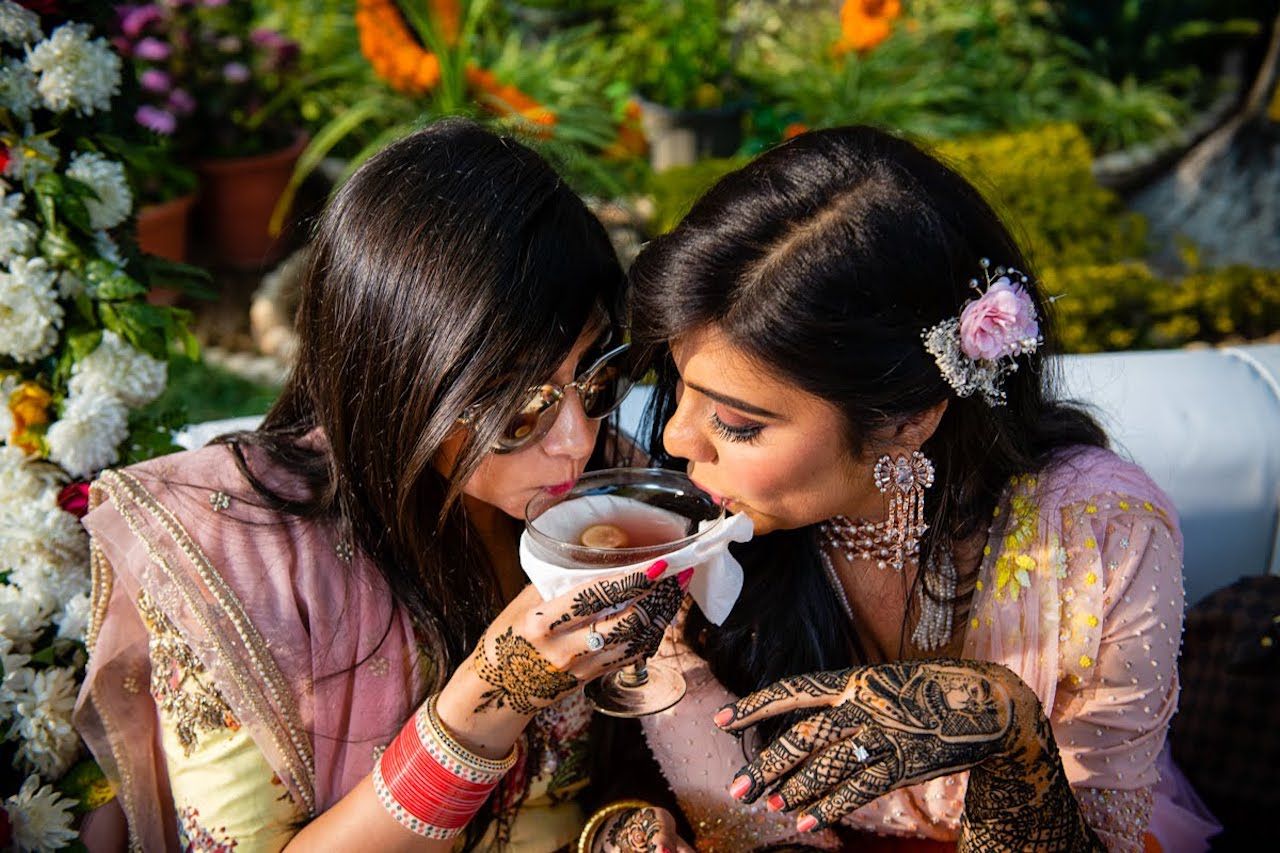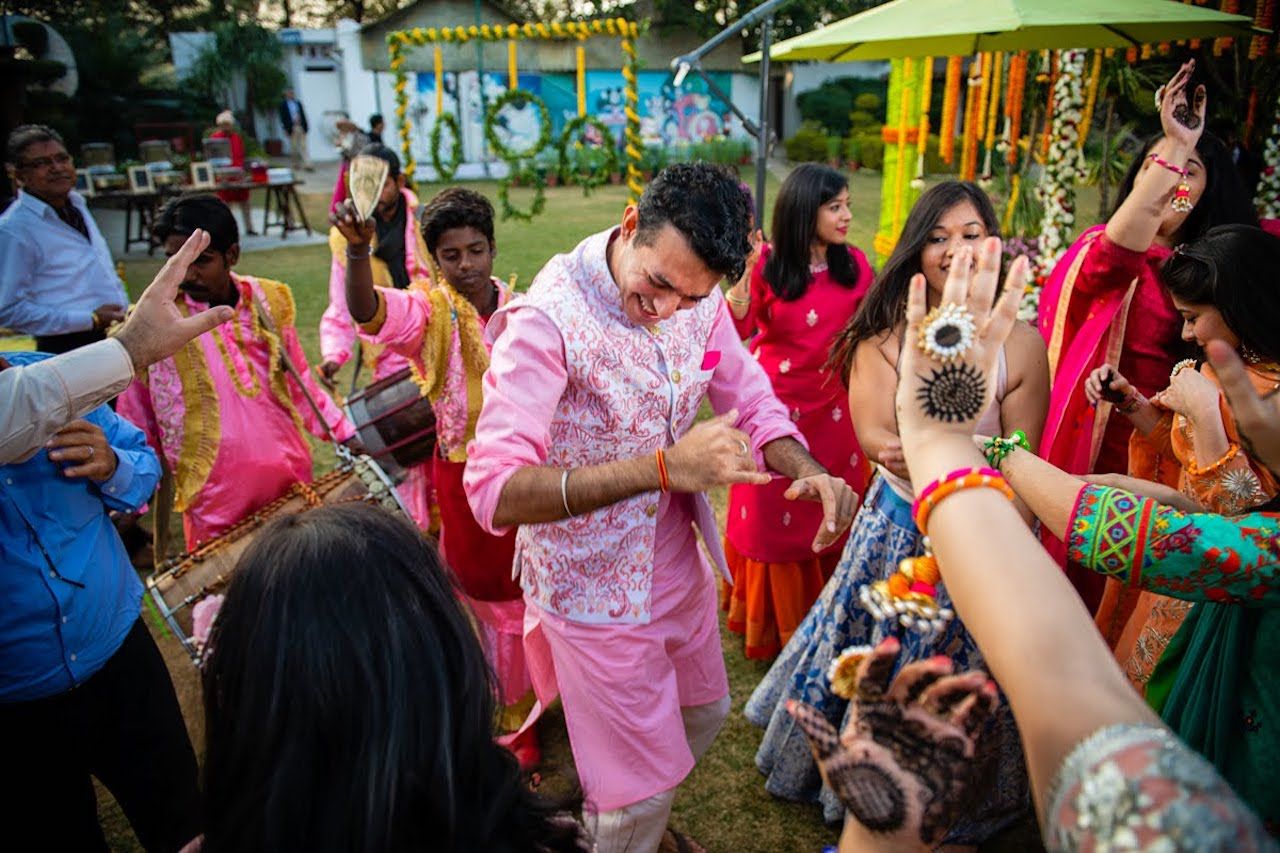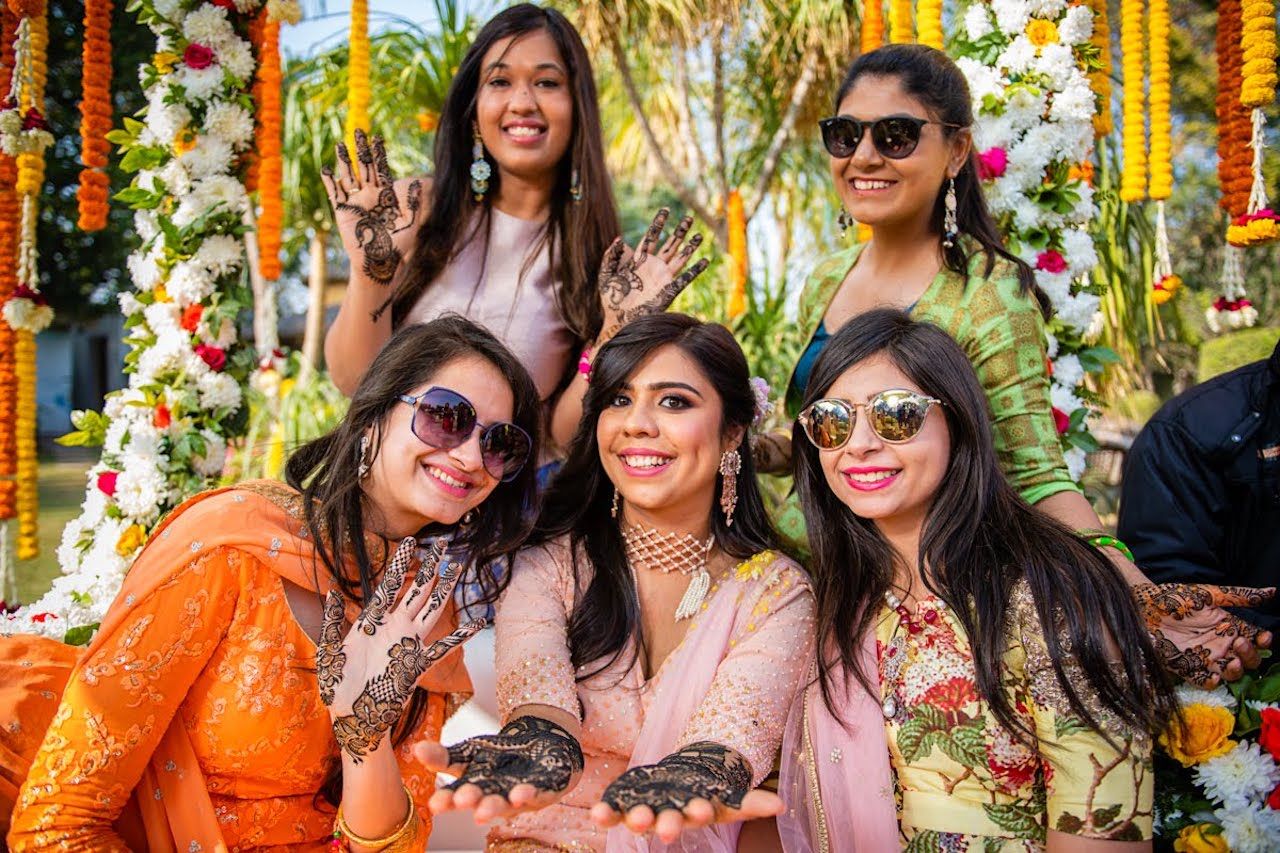 The Wedding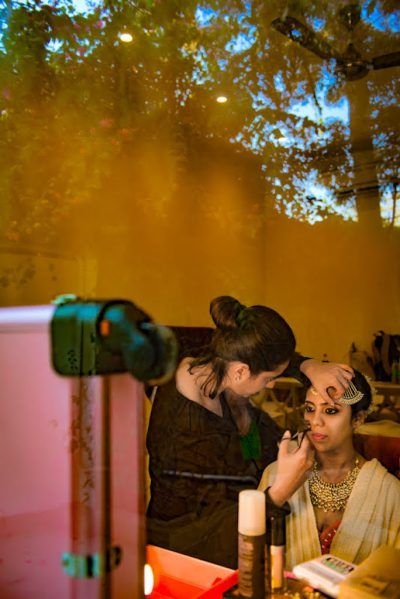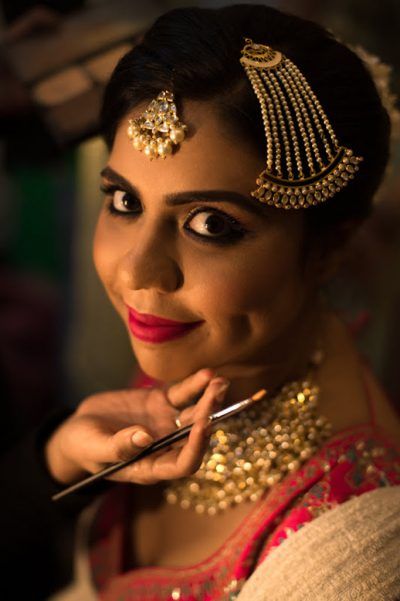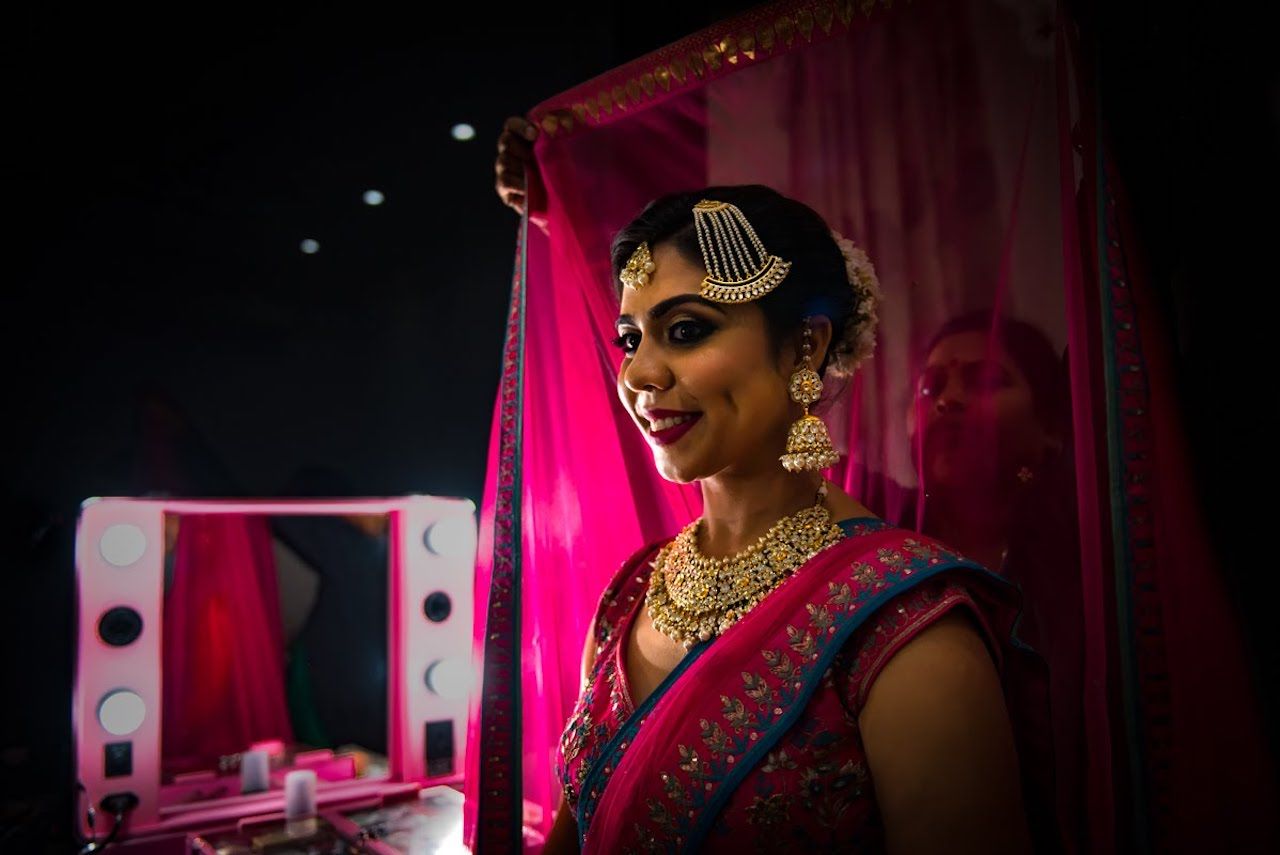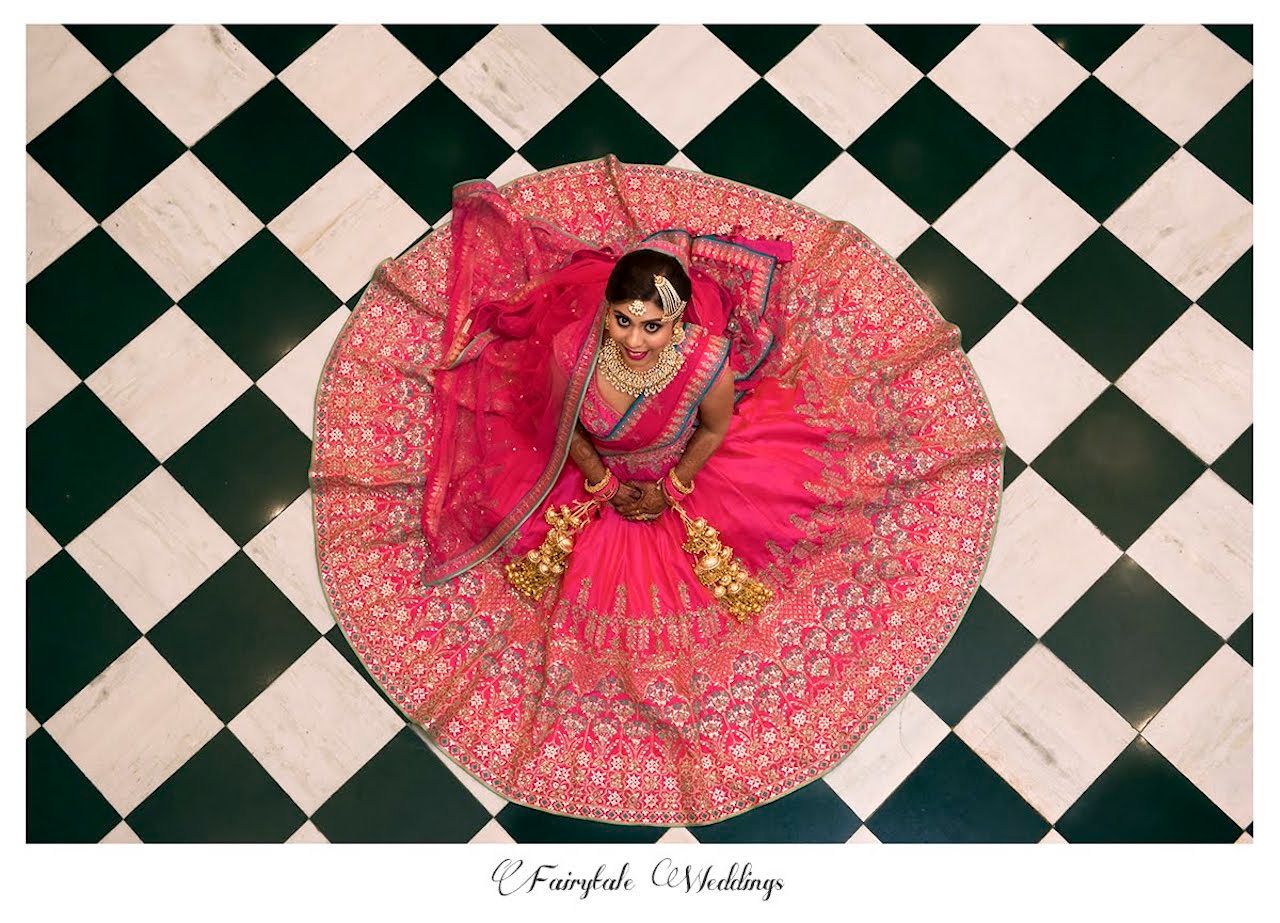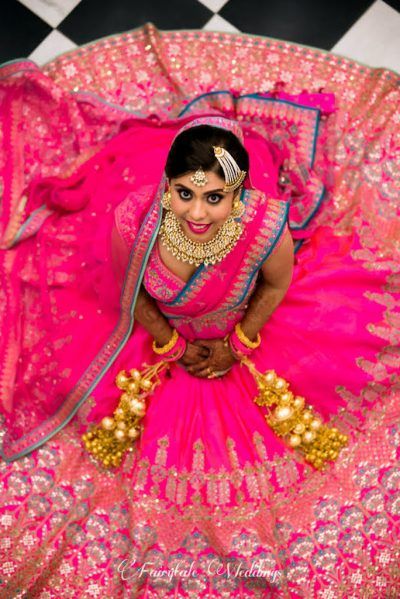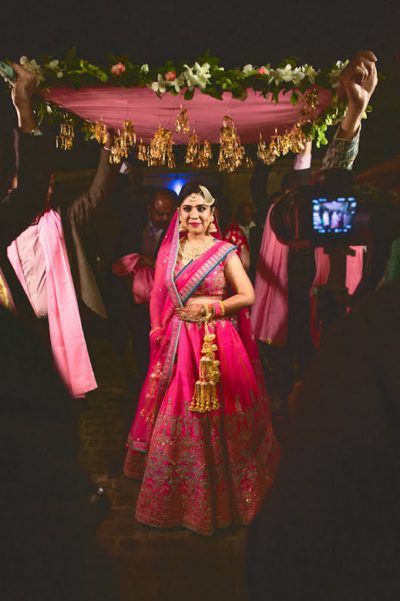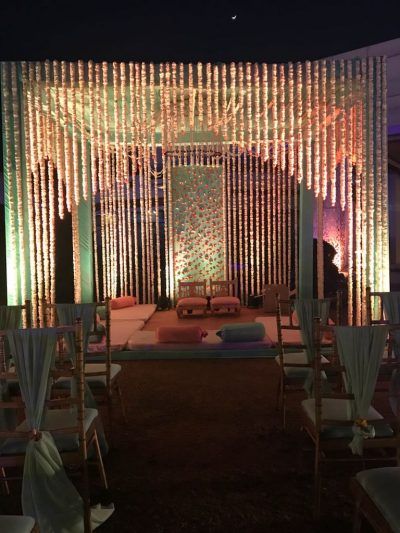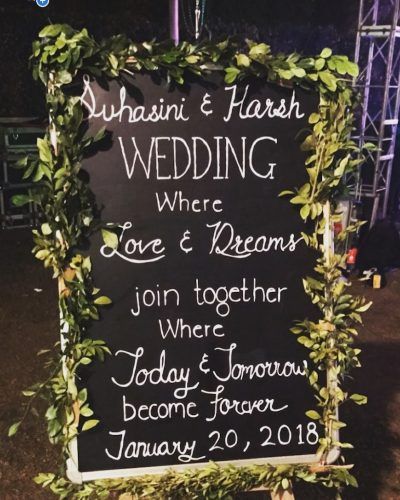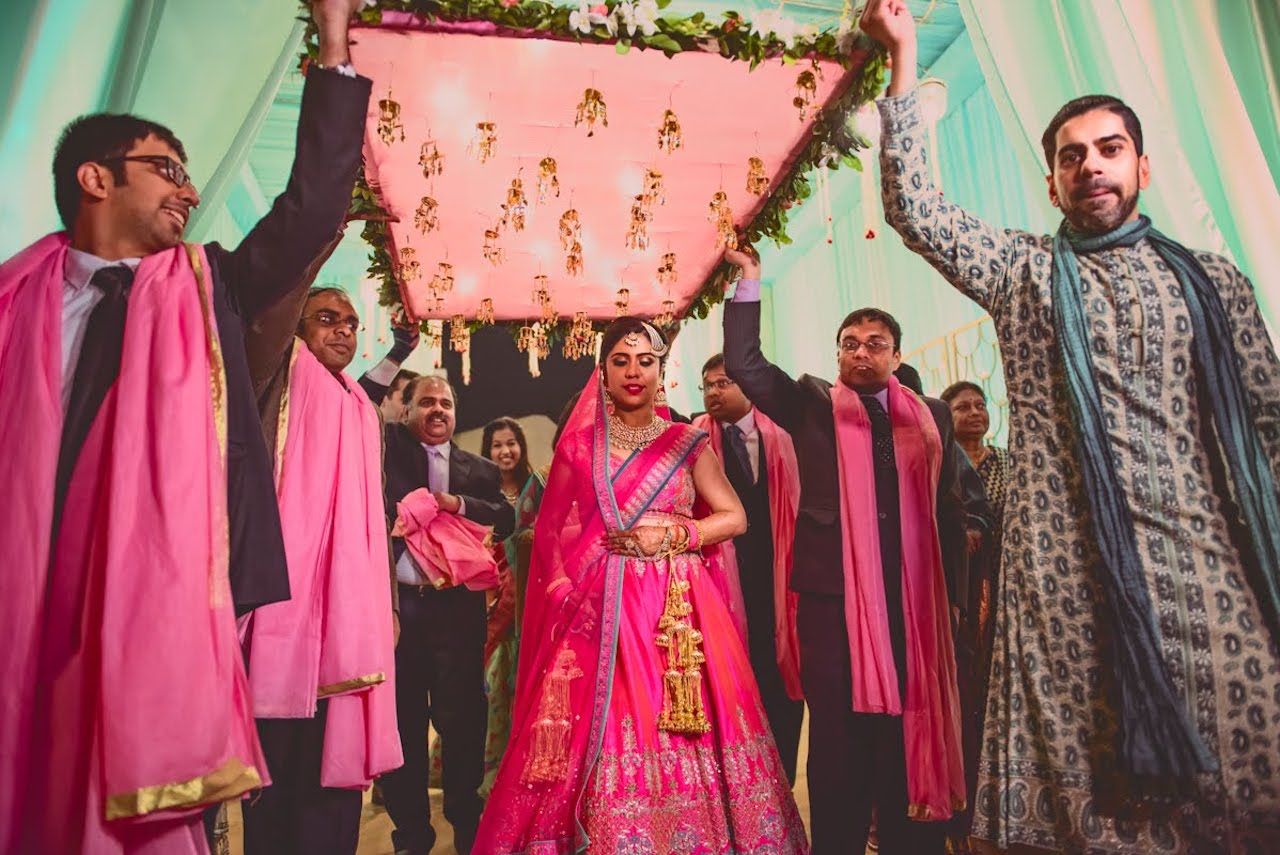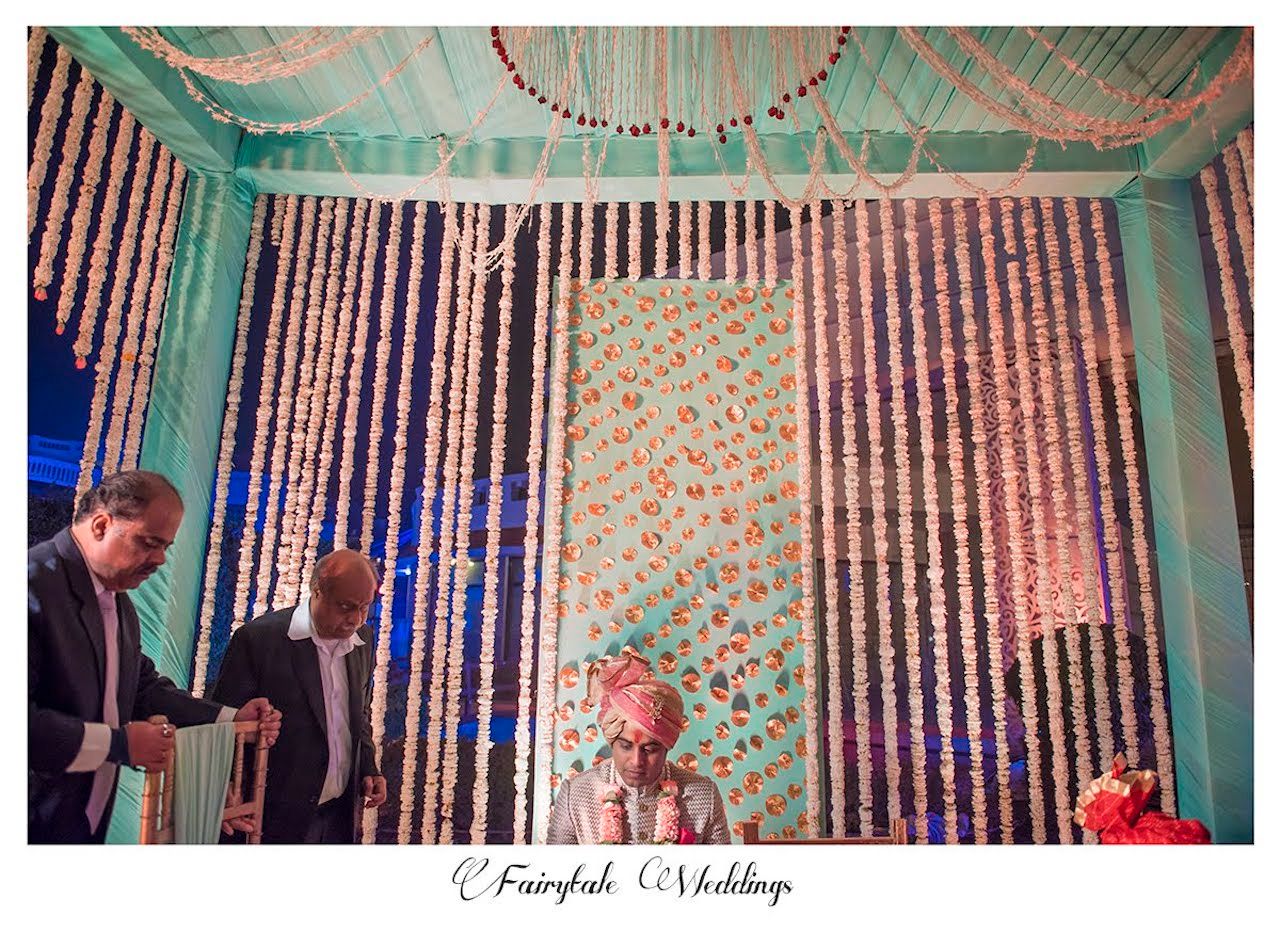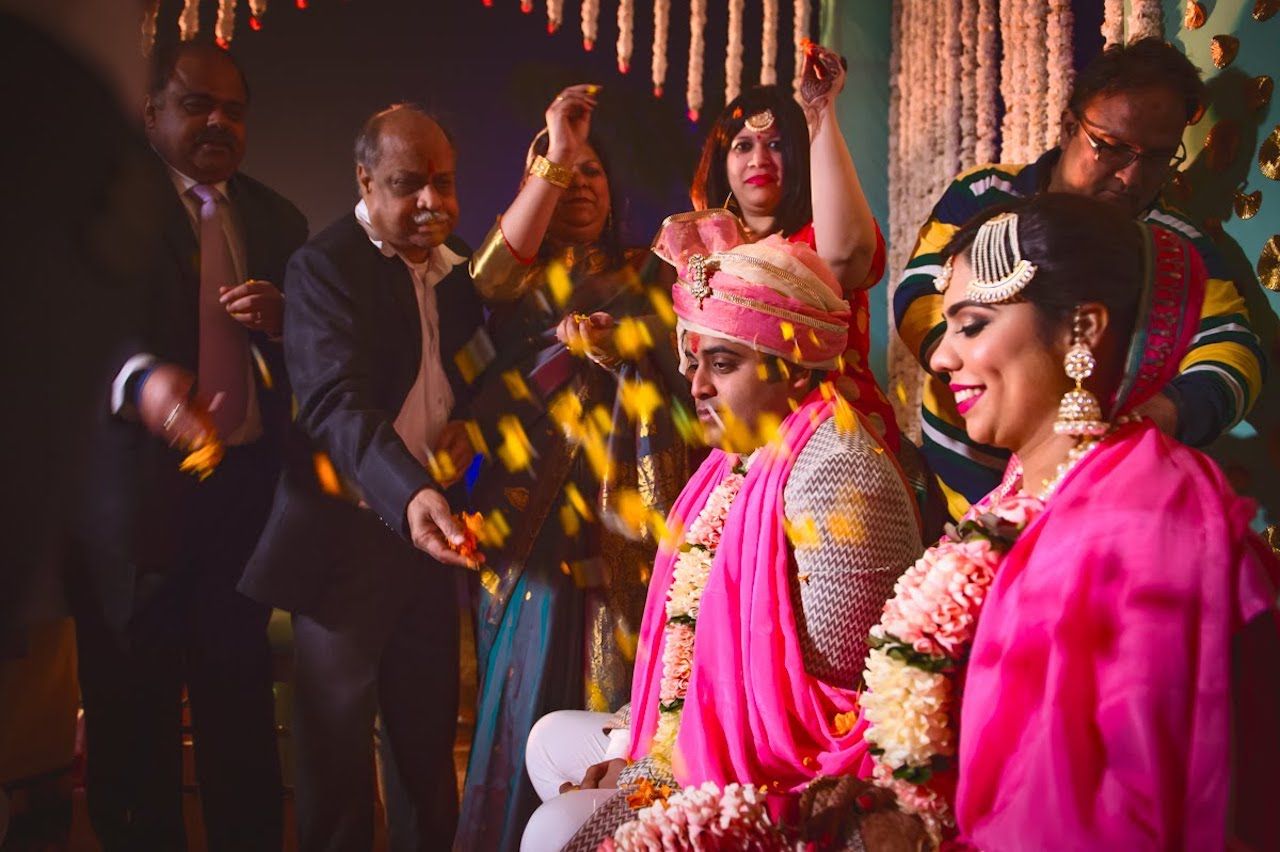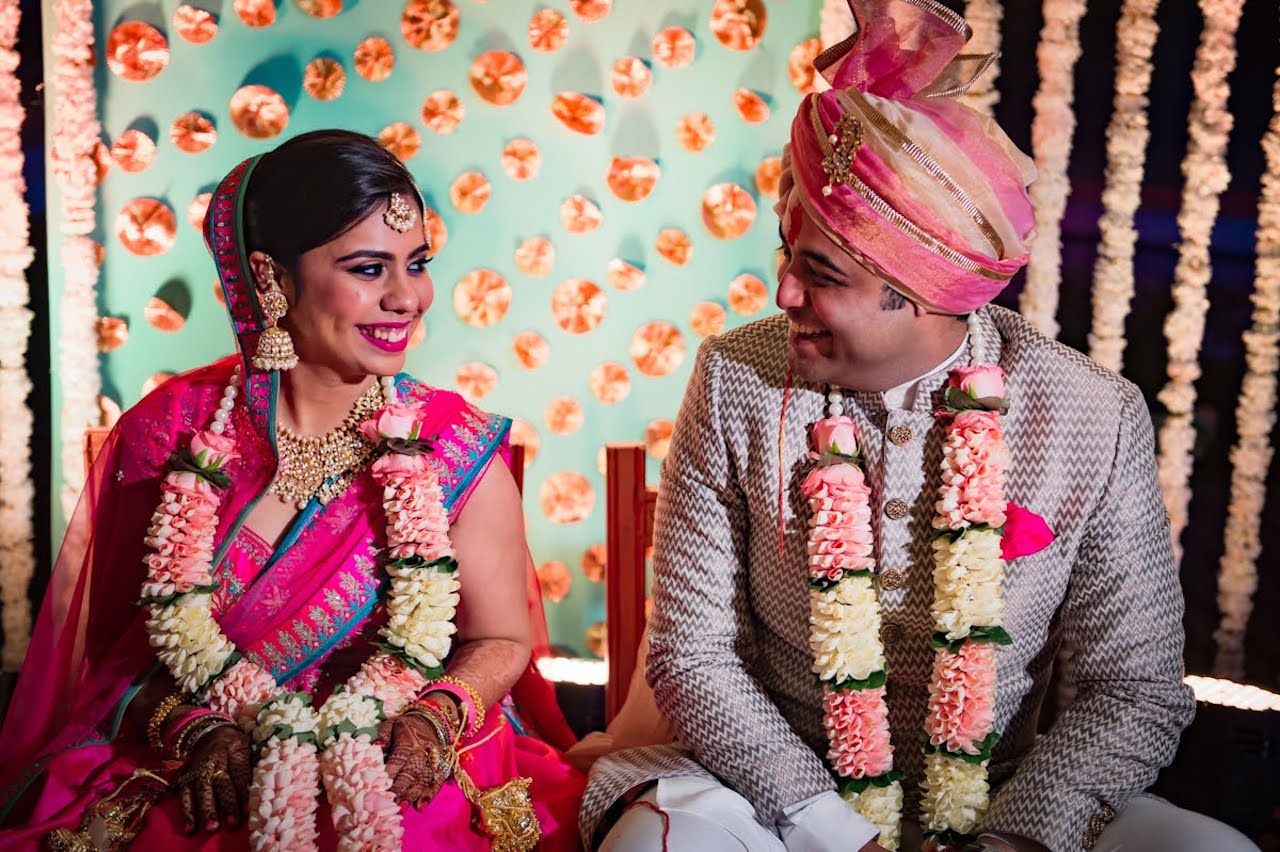 From The Bride: 
I was working with WMG for about two years and one would expect a WMG ninja to know all the tricks of the trade, but I guess too much knowledge spoils you for choices. Alas, I was a Bridezilla!
While we both wanted to keep it a very personal affair and do away with most things that don't make practical sense. We had our celebrations split of Delhi and Ludhiana, where my husband hails from and we wanted to include interesting things to justify the effort for all of our guests traveling for our wedding from far and wide.
Photography
Having gone through tonnes of wedding photographs for two years at WedMeGood, I definitely wanted something niche that depicts our emotions at the wedding. We went ahead with Fairytale wedding by Angad Sodhi and he did a brilliant job of capturing candid emotions. 
Cinema
Having a photographer/ cinematographer as one of as a super close friend helps! While Lakshya-Shutterdown Photography wanted to enjoy the wedding as a friend, we had his team for our video. The video sure took us by surprise of the sheet emotions we had lived by and the euphoria that we could sense amongst our friends and family. I particularly loved the sort of music they've used through the video, very rustic, natural and mostly non-commercial or Bollywood. 
Makeup 
Since I prefer subtle makeup, I was a little skeptical about this decision. I went with the WMG recommendation and booked Simran Kalra for the Delhi functions and Rehat Brar for the cocktail in Ludhiana. I absolutely loved my mehendi look, subtle, light and suited to my personality. While the wedding makeup can be a little overwhelming, if I had a choice, I wouldn't change a thing. I'd also, complement Gaurav Chawla, the hairstylist for his client handling skills. I am quite anti-experimentation with my hair and curls in particular and he ensured I get my way while still getting some drama to my look.
Decor 
While Harsh and I have a personal style of DIY, subtle, natural elements and pastels, we had to tie-it in with a theme that blends in with the audience. The girls at Pretty Much Decor proceed with the brief and got us a super subtle candle lit stage and a mint green vedi with mogras all over. 
Outfits 
I've always been an outfits over accessory person and I sure was most excited about this aspect. I am an over thinker and researcher and then sure helped my cause. Tip: go through the social pages of all your target stores, research their collection and prices, and think thrice about the re-usability of your outfits. Keep an eye for sales and discounts.
Cocktail outfit
I figured how a Lehenga is a little more useful than a gown in the longer run and went ahead with a mint green piece from Asiana Couture in Chandni Chowk. While I liked most bits of the experience at the store, just as a heads up, none of the Chandi Chowk guys do the blouse stitching so be prepared with a tailor you trust before you book an outfit from Chandni Chowk. 
Mehendi outfit 
Our mehendi was a close 40 people wintery brunch affair with dhol as the music hence I wanted something very comfortable and wearable at other people's weddings later. As much I was repeating my wedding lehenga colour, I went ahead with a pink sharara from Madsam Tinzin, Shahpur Jat,Delhi. 
Wedding outfit 
I had been an obsessive fan of gota-patti and hence Anita Dongre's collections since a very long time and each time I thought of what I should wear for my wedding, I pictured myself wearing something subtle with gota-patti on it. However, I wanted something very light and not heavily embroidered or embellished and I ended up picking a pink one. The pockets to the lehenga, the less heavy affair makes for a great buy for a bride. 
Food
Being a guilty foodie, me and my father had the best time at food trials. However, we were wow-ed by our experience at Colonel Kebab's catering division and proceeded with them at all our functions. If you're a foodie couple, there are chances you wouldn't get to eat at your own wedding. Try all the dishes at your trial to avoid FOMO :P.
Groomwear 
Again, subtle and wearable being the brief, we started to scout for suitable options in Delhi. Stitch by Sarab Khanijou in GK 1 was our first pick. His outfits are chic, different and light. For the wedding outfit, we liked a Nehru jacket in cream with copper border and got them to customise a sherwani in it.(Outfit from: Heritage, South Ex, Delhi) However, I feel a sherwani is complete waste for a groom and we should have better options for groom rentals.
Mehendi 
I had mine done by Sukhdev, Lajpat Nagar. While I'm a big fan of Mehendi, the only time people look at it is when they see you at your mehendi and the next day when they want to figure if your husband/mil loves you enough depending on the darkness of your mehendi. That made me feel, it doesn't justify a star mehendi artist, a good and affordable one works just fine. But then everyone has their poison, this is just my tip.
Personal Planners: 
Our best friends and cousins were our designated coordinators on the 4-day inter-city wedding. We didn't really want to spent an additional amount on hiring a planner or spend time explaining who's who and our ways of working to an external person. 
I'm usually a hyper person and the only thing Harsh wasn't kicked about was seeing me paranoid about bits and pieces of the wedding. In the end, what I took back from the celebrations was dancing my heart out with the person I love and chilling with each person who mattered to me and made an effort to make space for our big day. As an advice, be grateful for the friends and family who'll go miles for you on your wedding and try and enjoy each piece of it.
Vendors: Venue: Satvik by Chhabra Farms Photography: Fairytale Weddings by Angad B Sodhi★ 4.8  Mehendi Wala: Sukhdev, Lajpat Nagar Catering: Colonel Kebab Bridal Outfits: Wedding lehenga by Anita Dongre★ 4.9 ; Cocktail outfit by Asiana Couture - Chandni Chowk★ 4.1 ; Mehendi outfit by Madsam Tinzin★ 4.9  Videography: Shutterdown - Lakshya Chawla★ 4.9 Makeup: Makeup by Simran Kalra★ 4.9  Hairstylist: Gaurav Chawla Decor: Pretty Much Events & Decor★ 4.8 Groom Wear: Stitch by Sarab Khanijou★ 4.3 and Heritage